Modern Wedding Photography Buffalo NY: Melissa & John in Buffalo, NY
MODERN WEDDING PHOTOGRAPHY & ENGAGEMENTS: BUFFALO, NY
This wedding season in Buffalo, NY has been crazy and amazing!  I wouldn't trade it for anything and have loved every second of it!  It seems like the sessions are pouring in lately and I have had great opportunity to get out and shoot in the beautiful fall weather and enjoy the colors that Western New York and Buffalo are blessed with in my photographs.  This next session was so fun because these two love birds are just too cute.  We ventured into Chestnut Ridge Park in Orchard Park, NY, a suburb just outside of Buffalo, NY. They were dancing, holding hands, twirling, joking and laughing every second!  I love when a couple comes into their session ready and willing to just be themselves.  I tell each couple I work with, whether it be a wedding, engagement session, or portrait session: "If it doesn't feel natural, then don't do it."  Sure, we want to push our limits and think outside the box to get some stellar images but, at the end of the day, it's about the chemistry and spark created by the couple in their own way that makes the photographs speak without words.  And right there is what photojournalism and my personal style as a photographer in Buffalo, NY is all about!  I am in love with the colors Melissa and John chose because they just blend and pop so well with the background!  And their expressions speak for themselves!  Enjoy this sneak peek of some of my favorite images from Melissa and John's e-session in Buffalo, NY!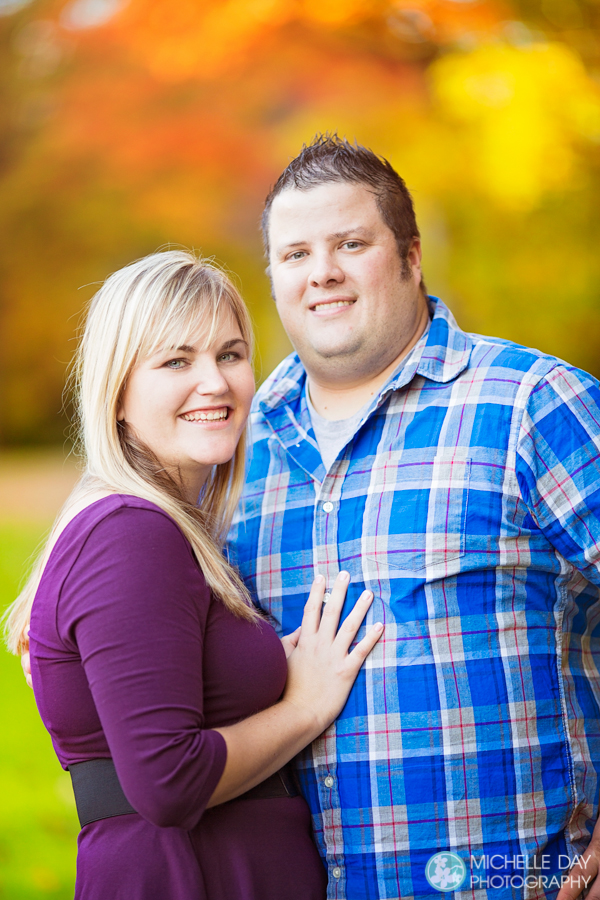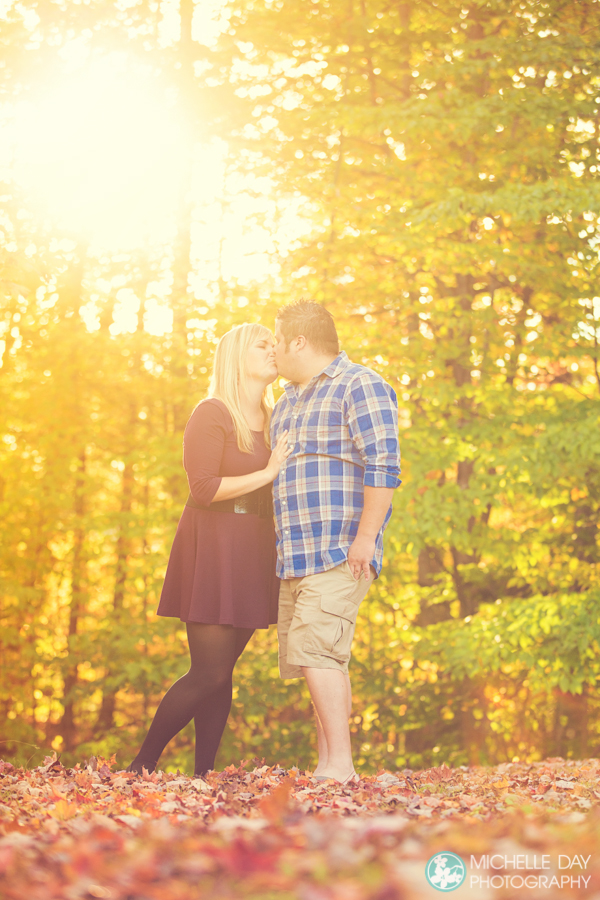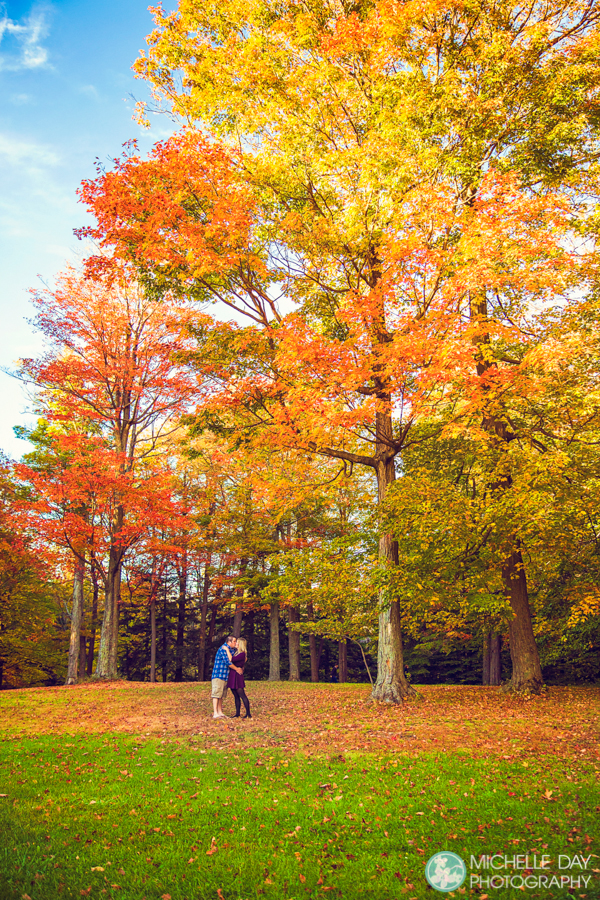 We are so lucky in Western New York to have seasons!  Most of us, myself included, can say we love Fall.  And the above photo shows why.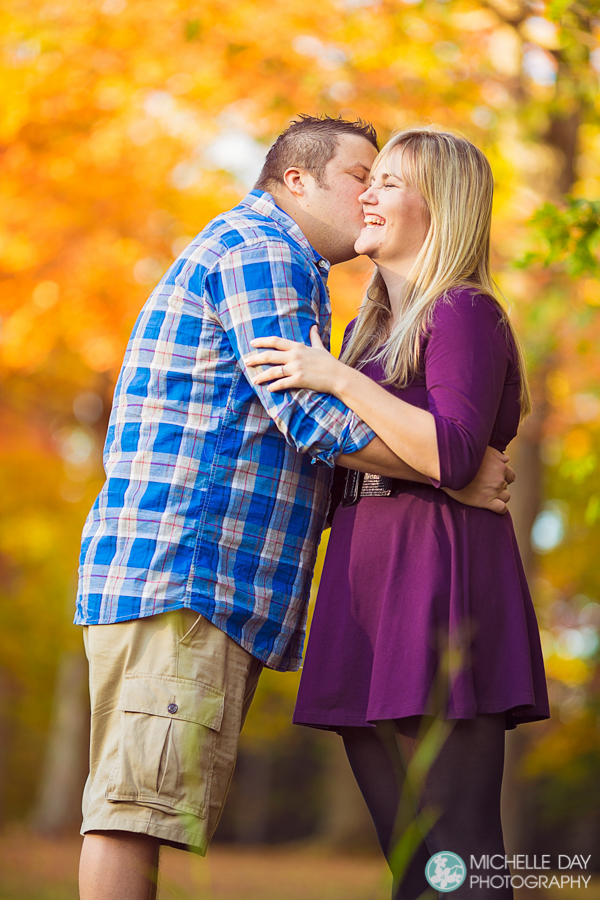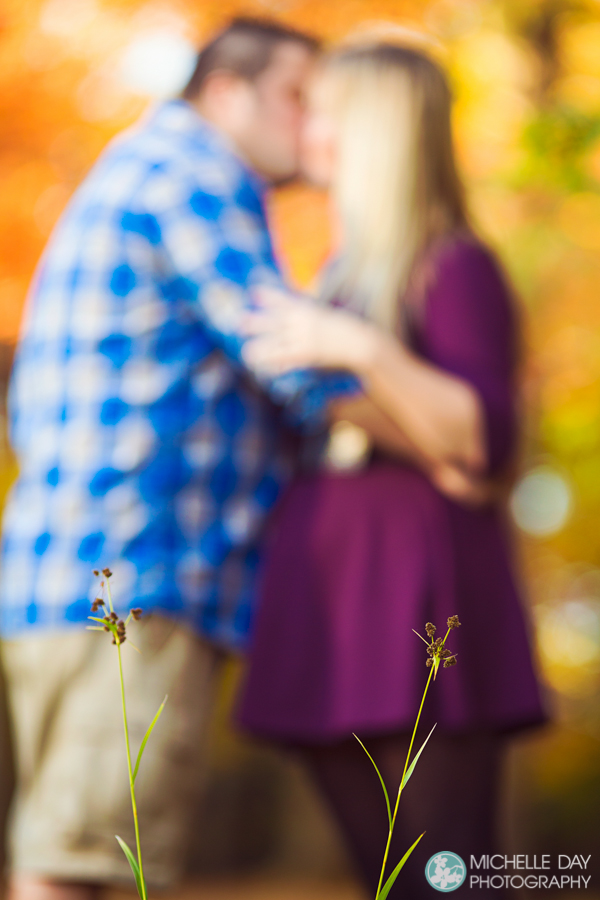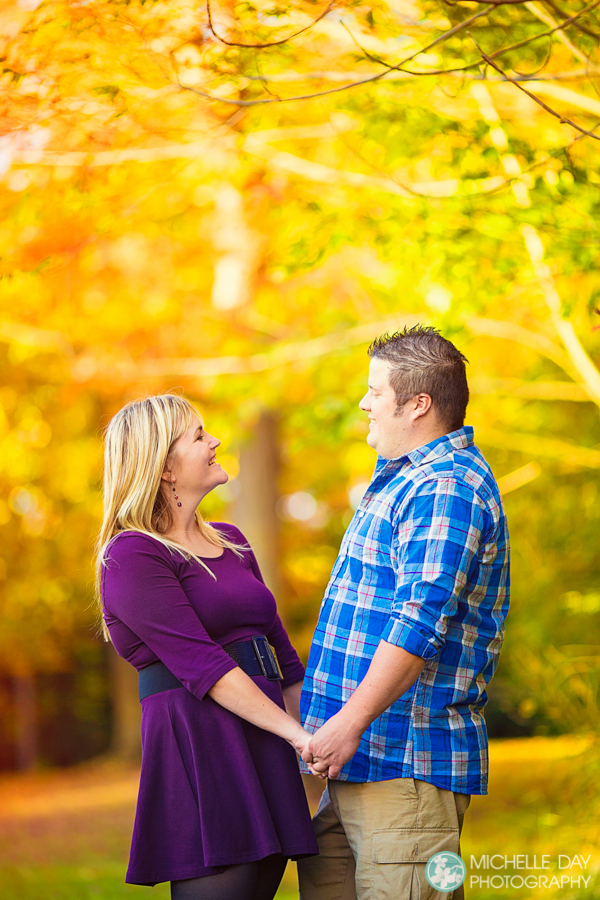 Such a sweet smile!  And John can't help but smile back in love and awe!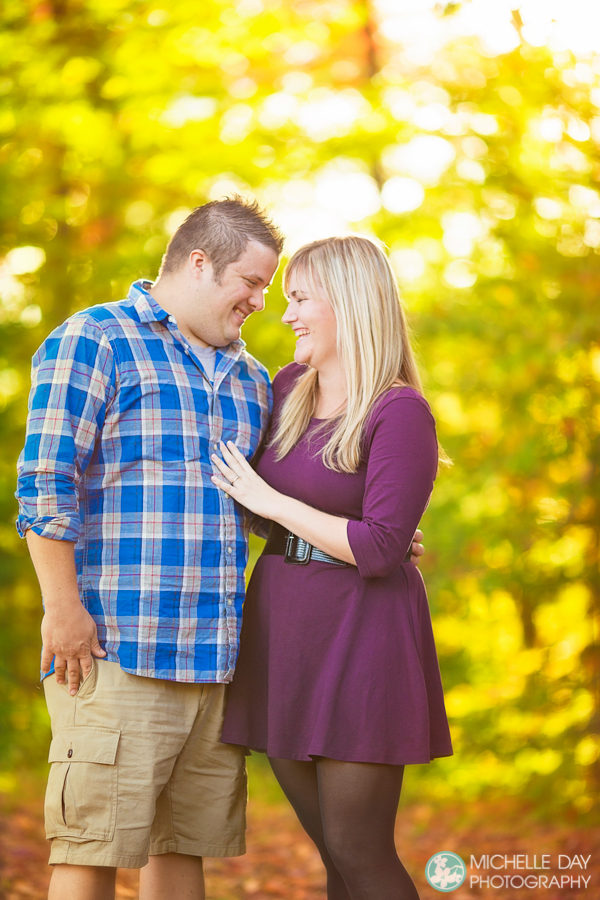 They couldn't stop smiling!  I wonder why! :)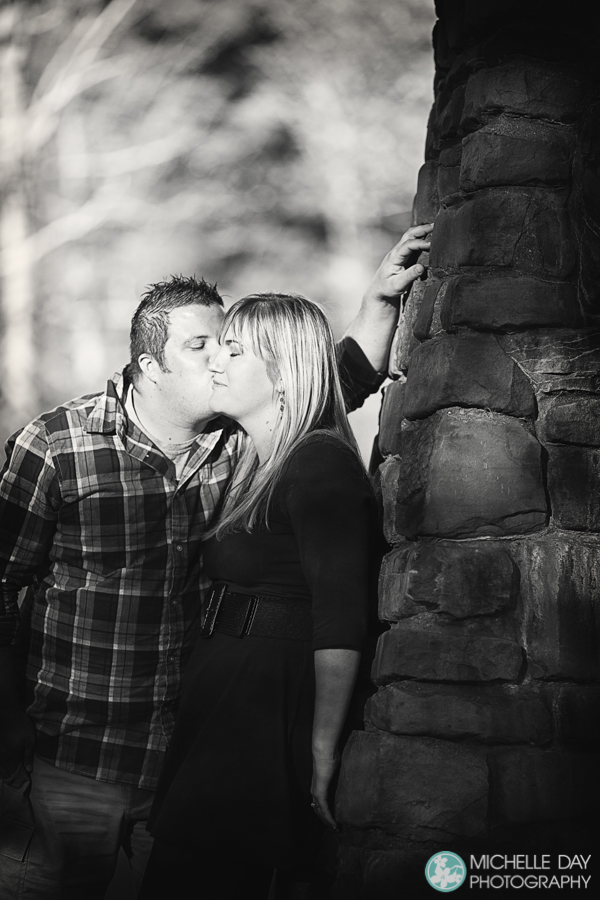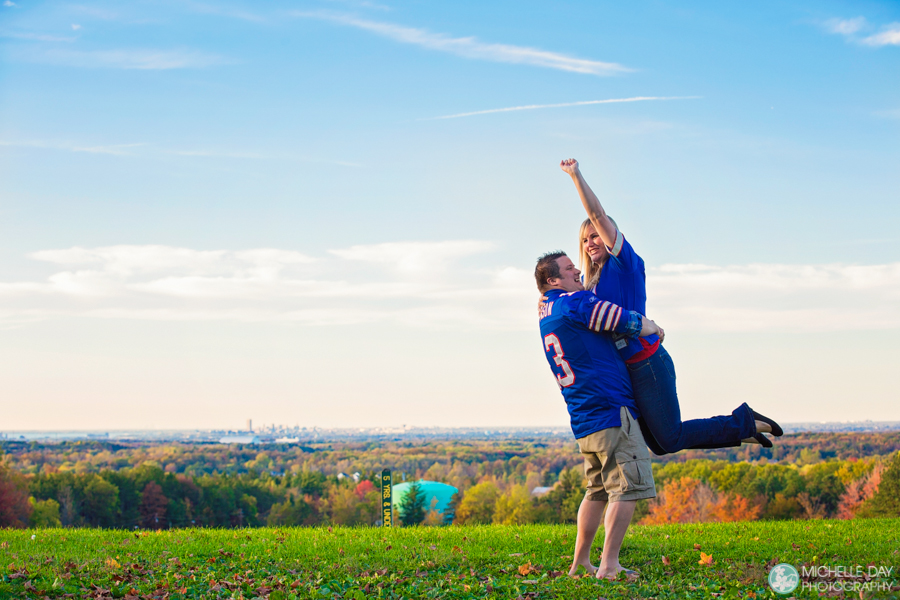 Let's go Buffalo!  Melissa and John are HUGE Buffalo Bills fans and wanted to throw on their jerseys for a few shots.  FUN!  Their gameday faces overlooking the Buffalo skyline are perfect!