Buffalo NY Wedding Photographers | Justin & Barbara
Buffalo NY Wedding Photographers
This wedding season has been simply wonderful so far.  I feel blessed on a constant basis to be able to work with such great couples in Western New York and Buffalo.  On May 3, I had the honor of capturing and telling the story of Justin and Barbara.  A met Barb and Justin a little over a year ago over a cup of coffee and we all hit it off immediately.  Justin's ability to make Barb laugh and smile was obvious and definitely contagious and it was easy to see right there why these two were simply meant for each other.  It always amazes me how quickly time passes, from our initial meeting to the engagement session last July in Java Center, NY to the big day finally arriving.  The time we spend together truly is a journey and I love it!  Their wedding story is one of emotion, fun, and being sweet on each other.  Watching them interact with one another made my job seem easy and how they feel emulates in their photos.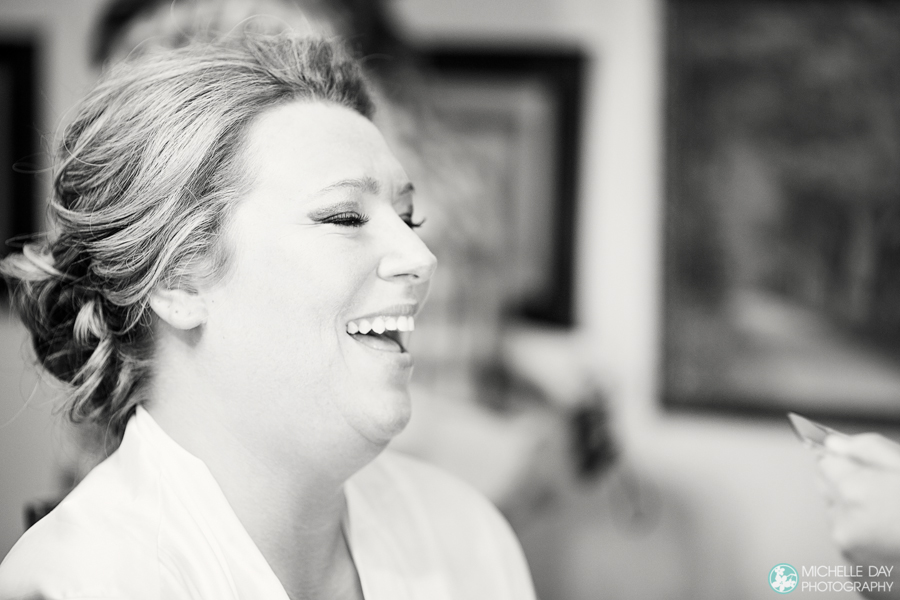 The beaming bride getting ready!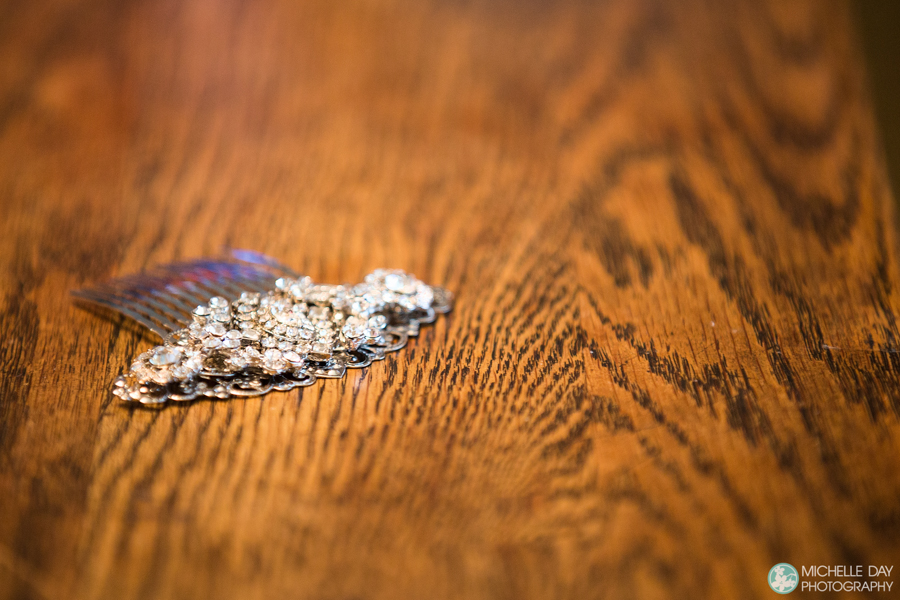 Simple, personal touches like hand-picked items such as Barb's hairpiece she purchased on Etsy can truly stand out.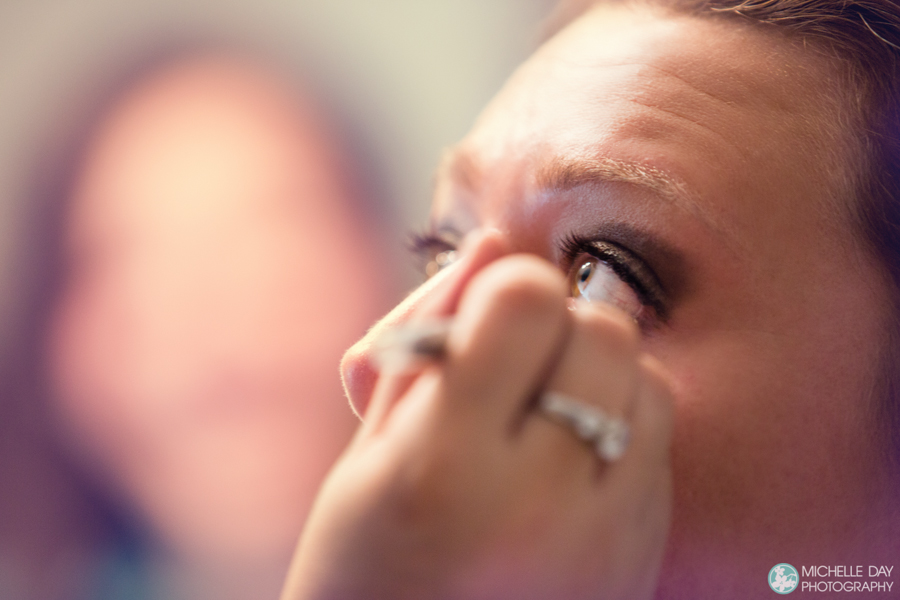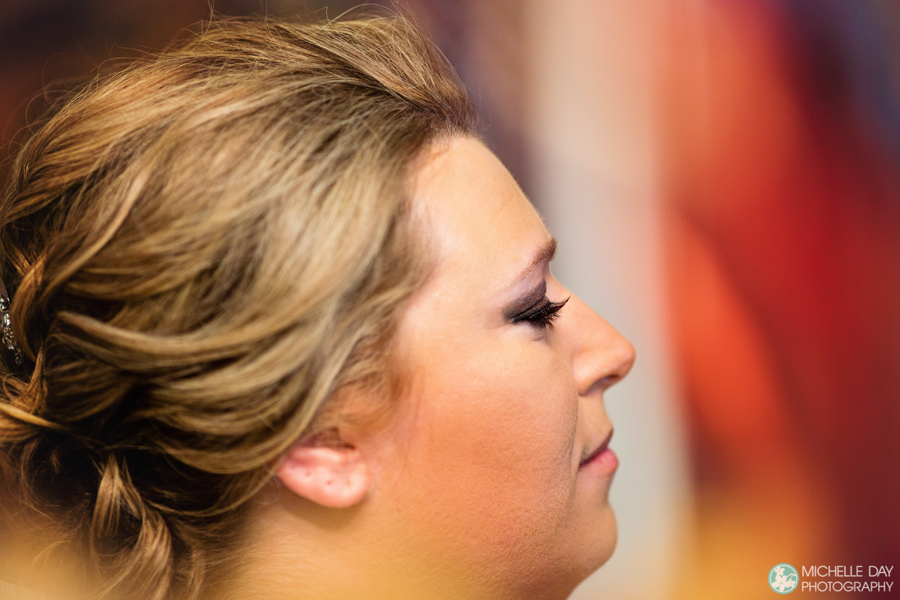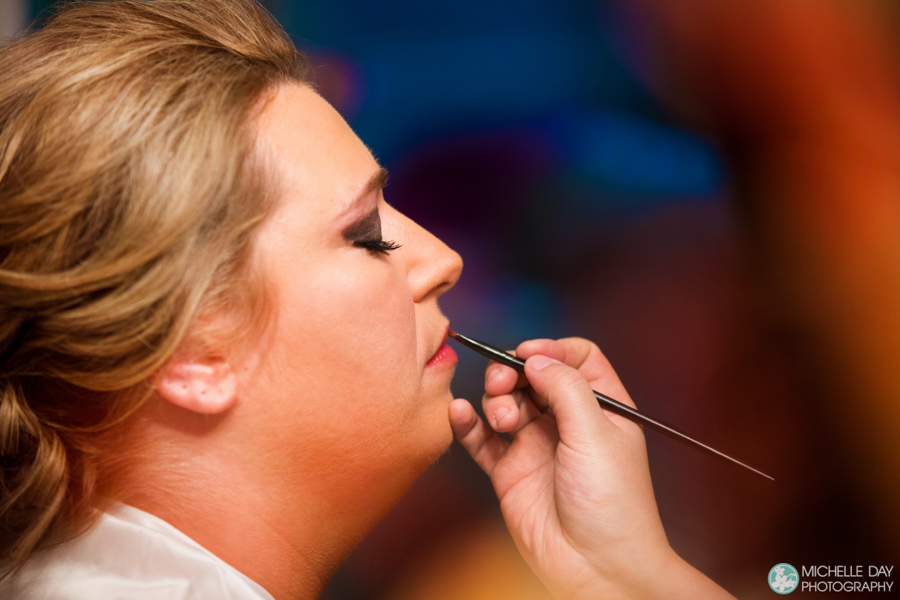 Hair and makeup may be one of my favorite parts of the day!  For one I am fascinated by what these artists do (I know next to nothing about makeup and always learn something!)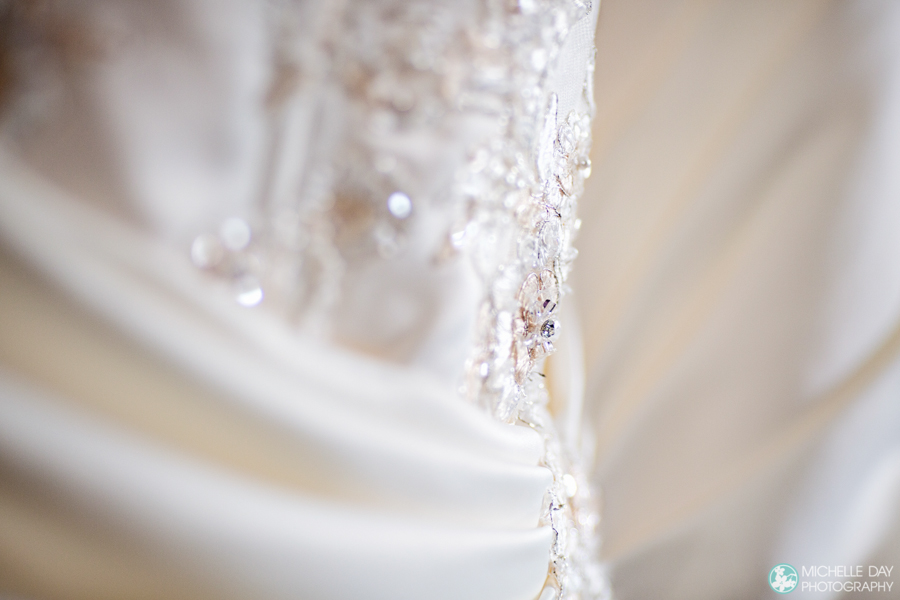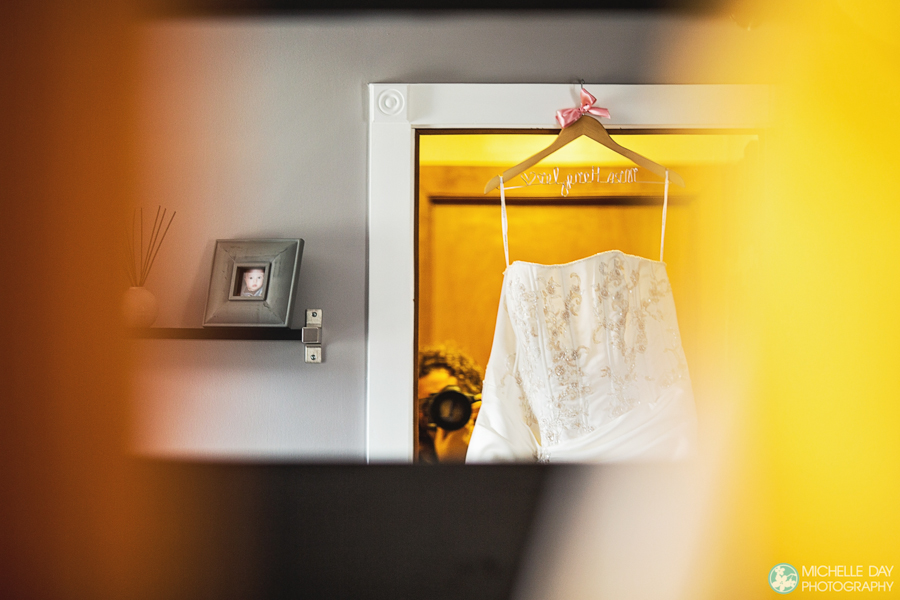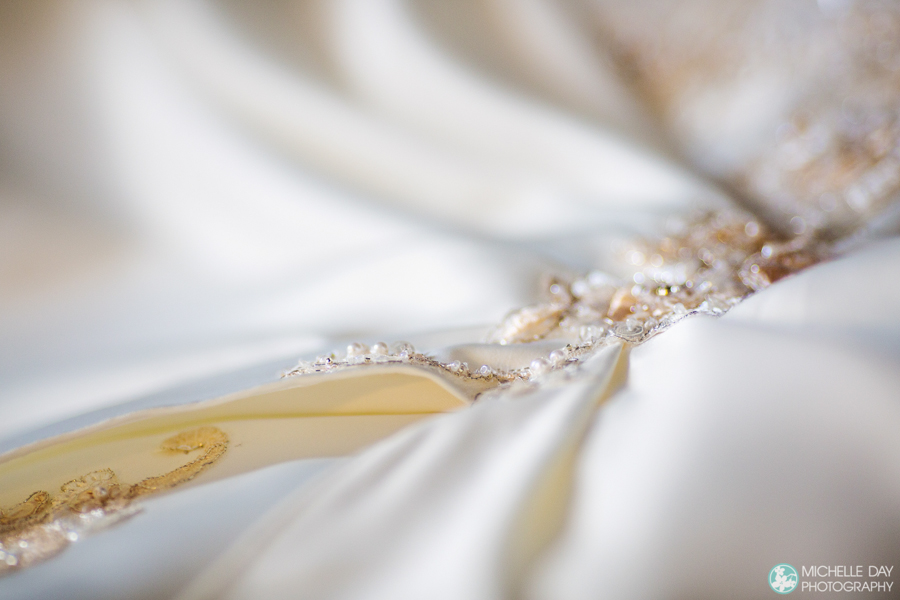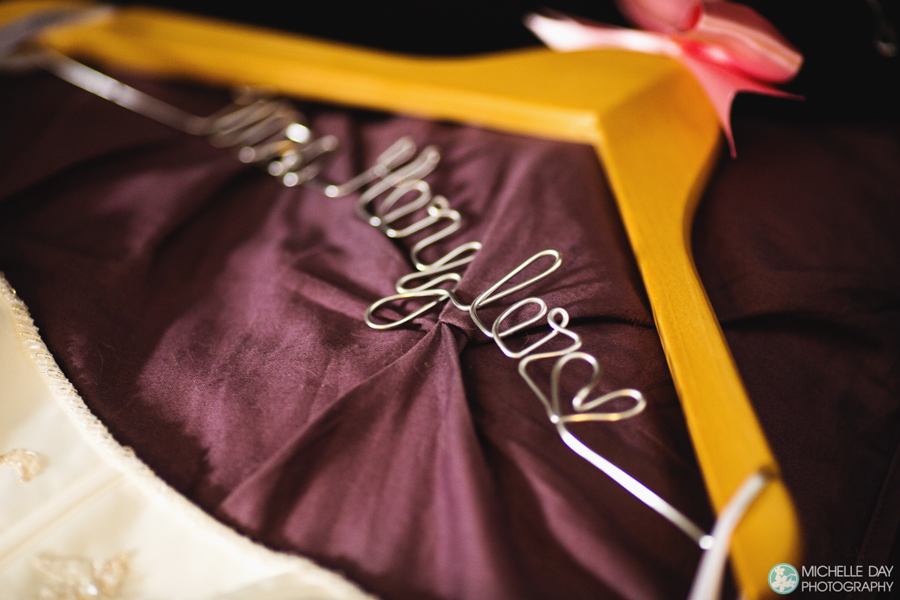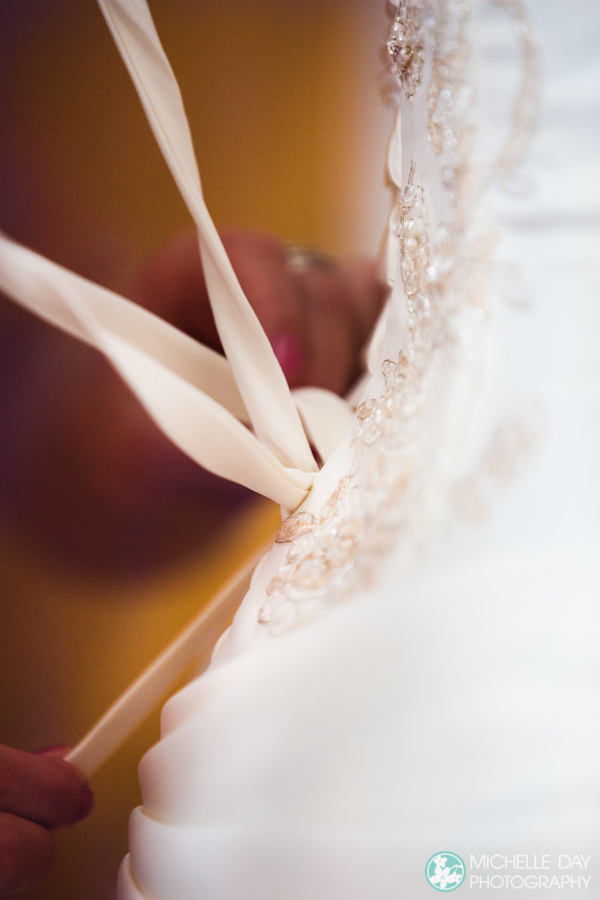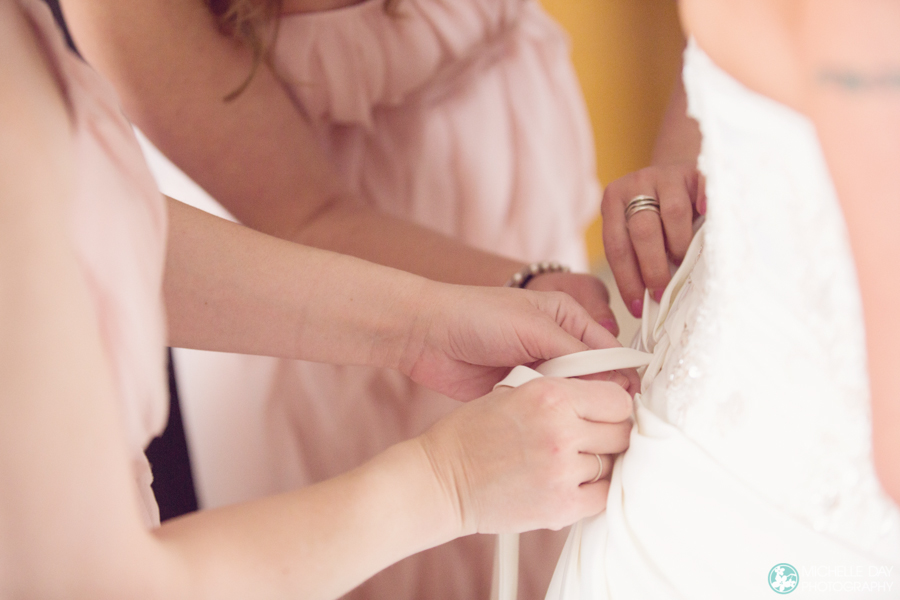 I had to laugh along with the girls as they kept pulling out a video on how to lace up Barb's dress!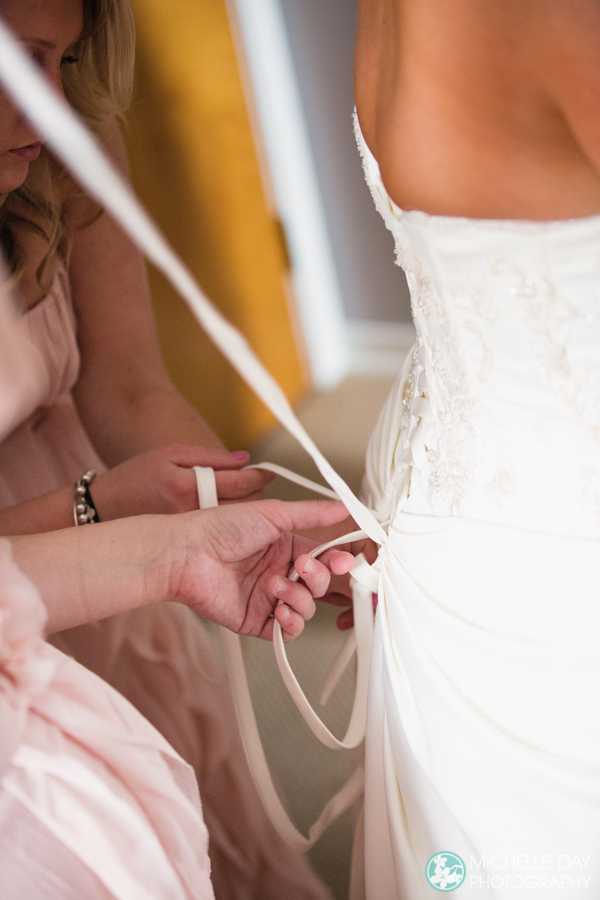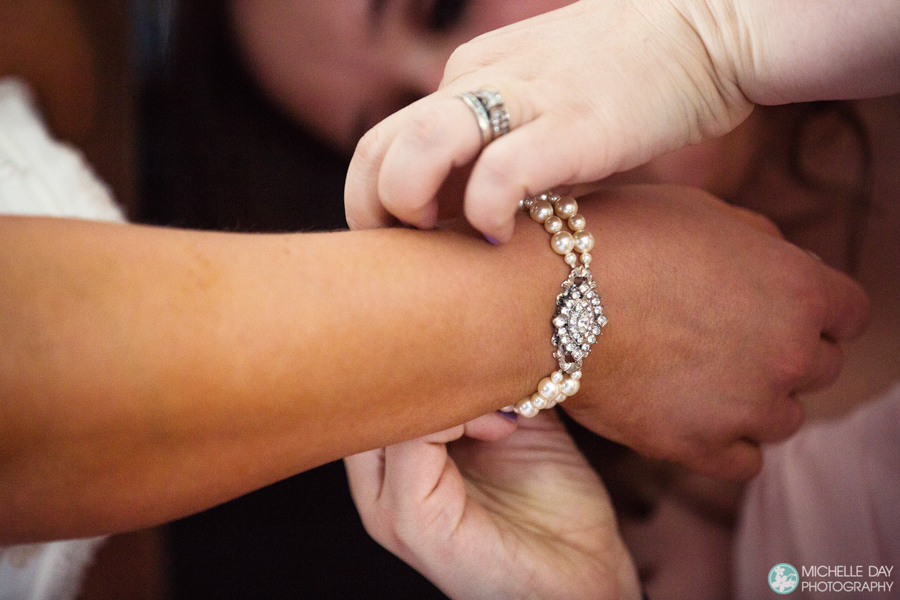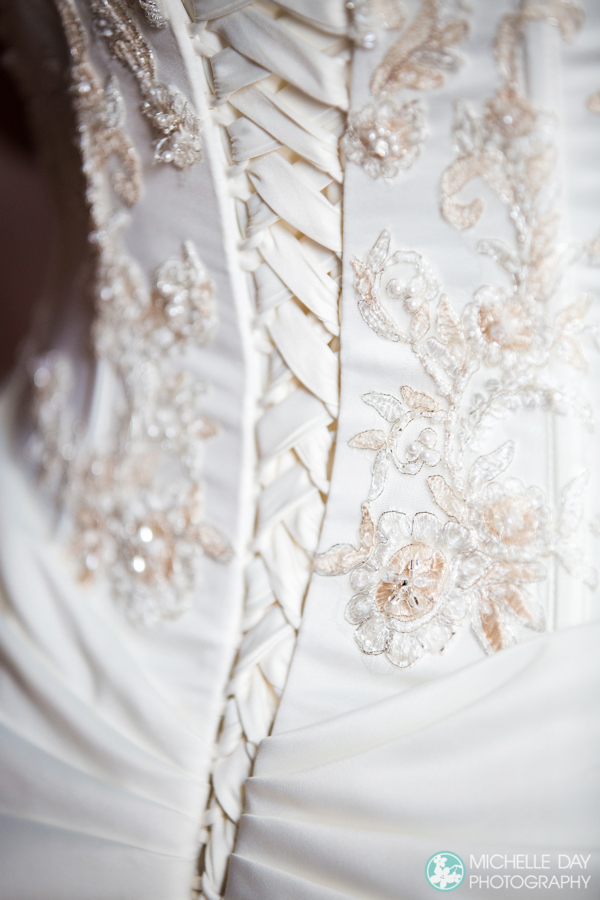 Obviously, they did a perfect job!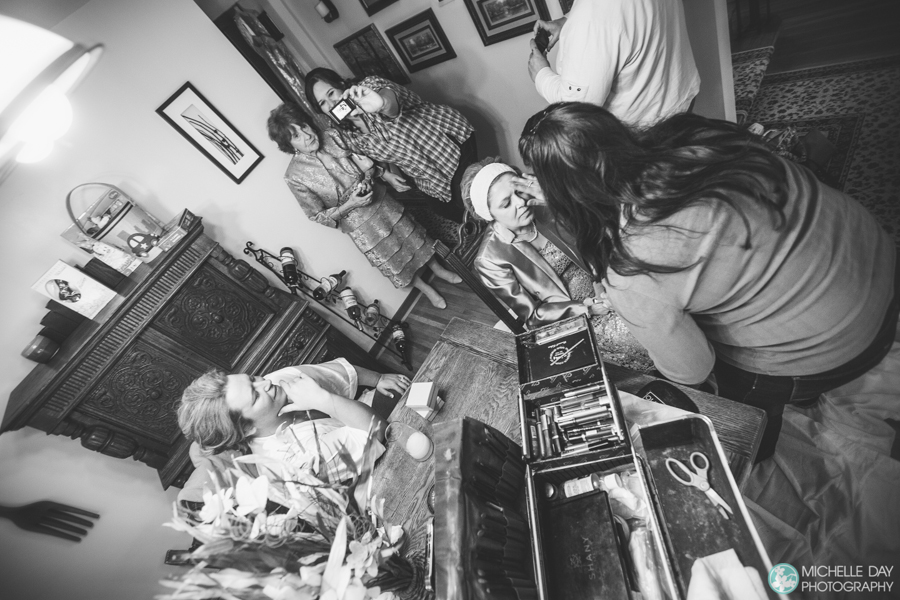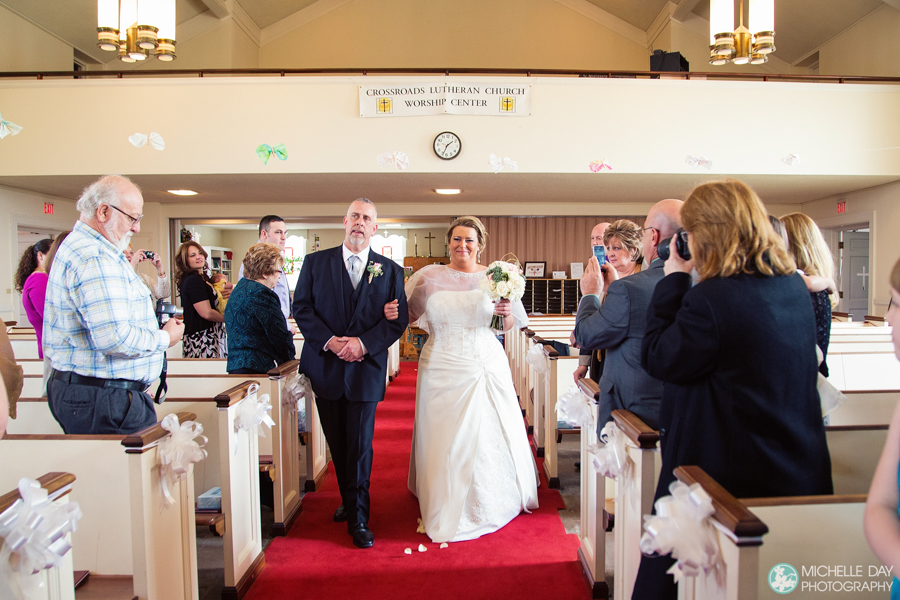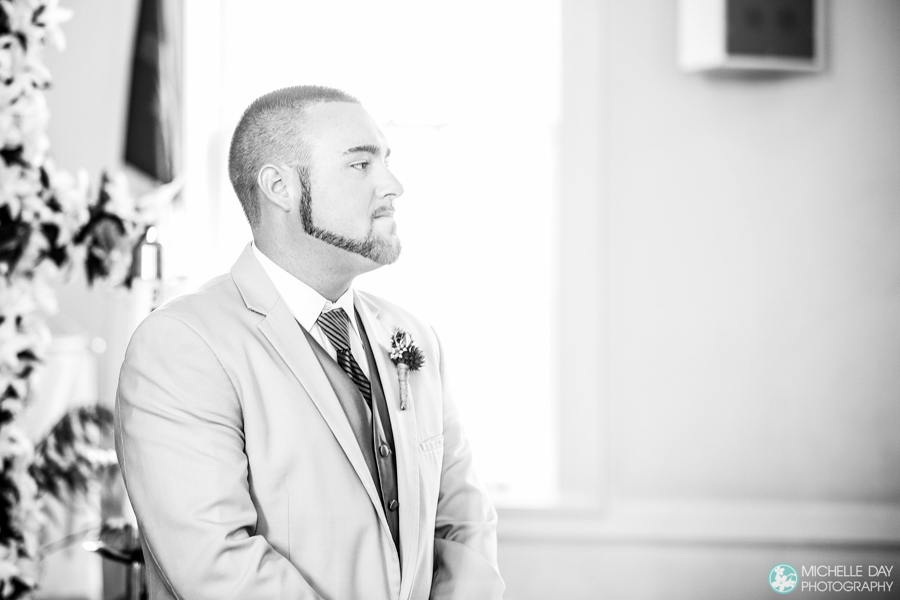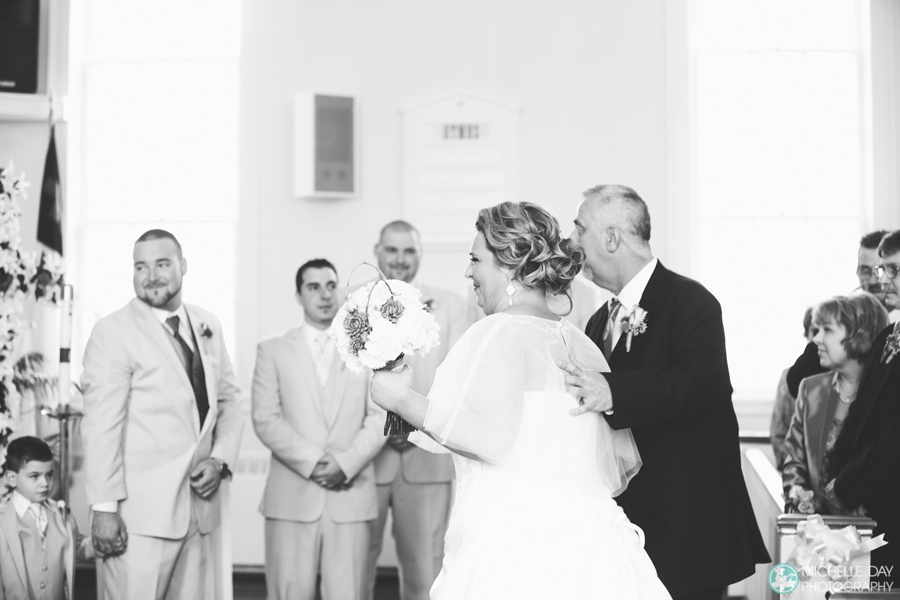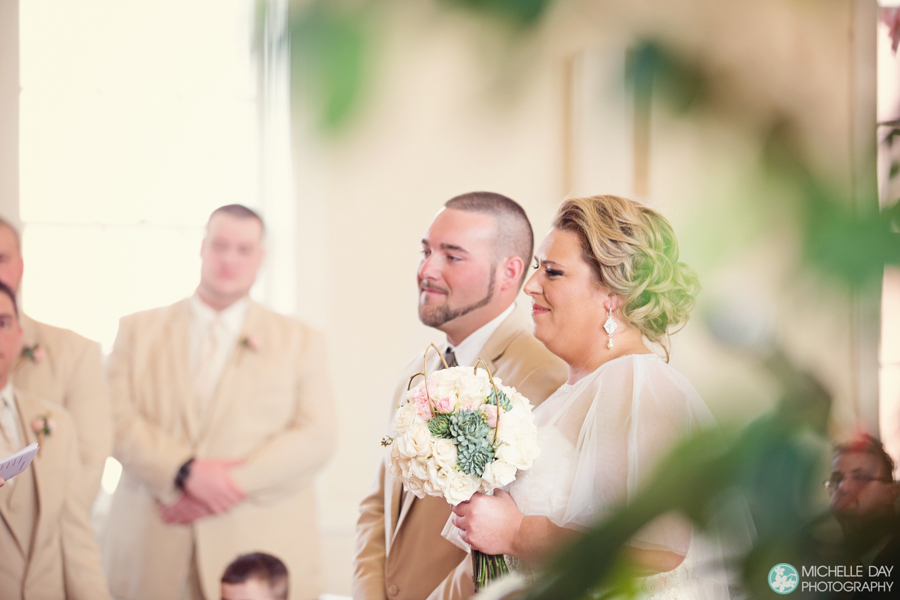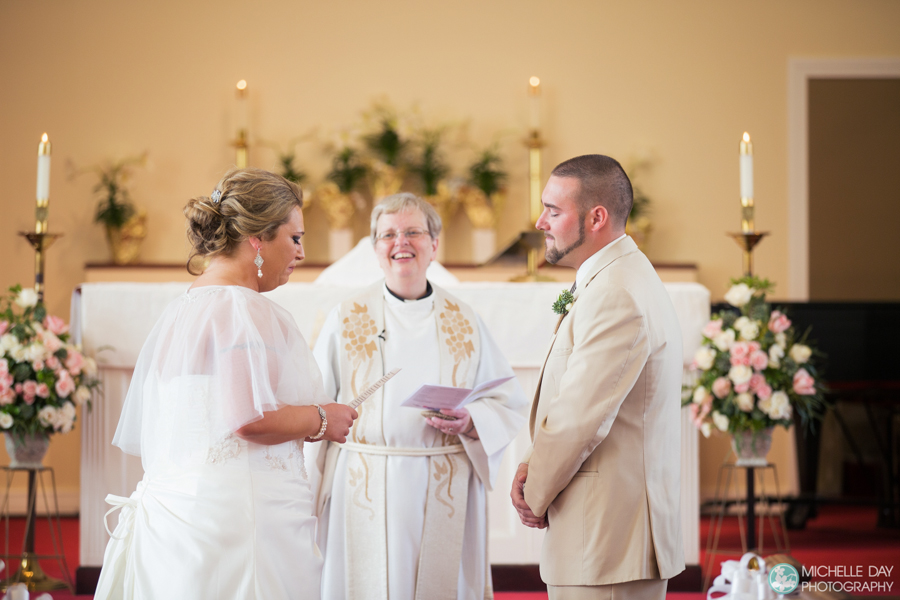 Barb and Justin wrote their own vows which is always so sweet.  I've teared up before but I held it together thanks to Barb adding some comedic comments to her speech.  Thank you Barb!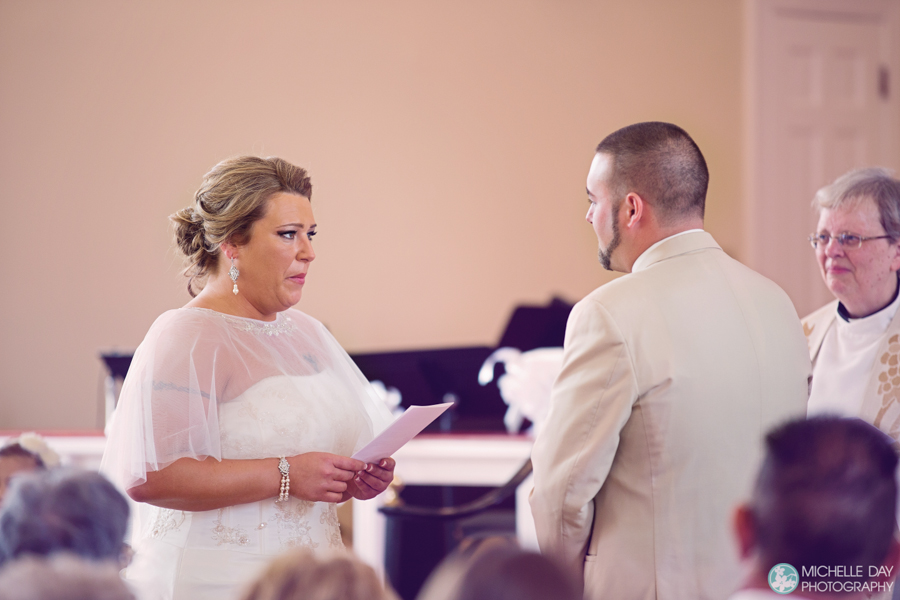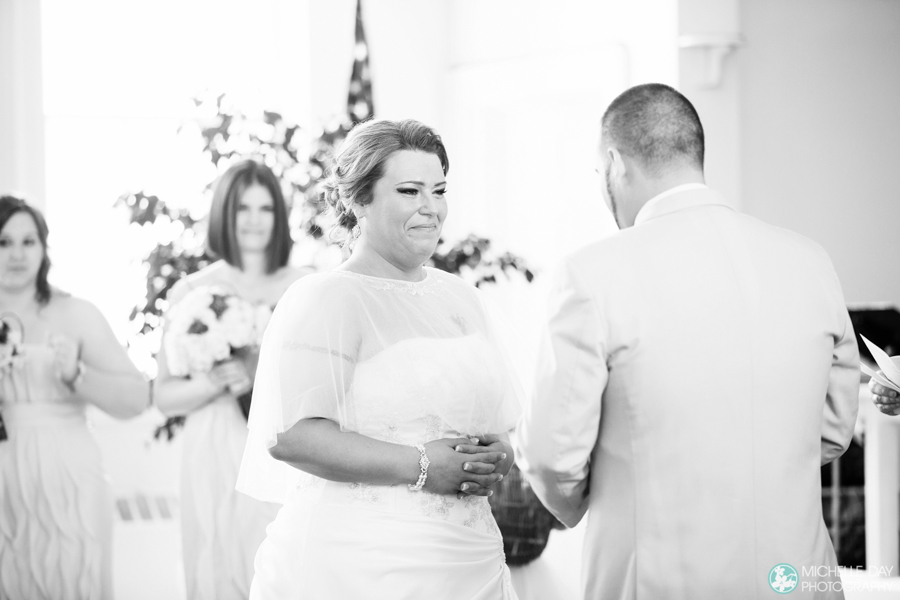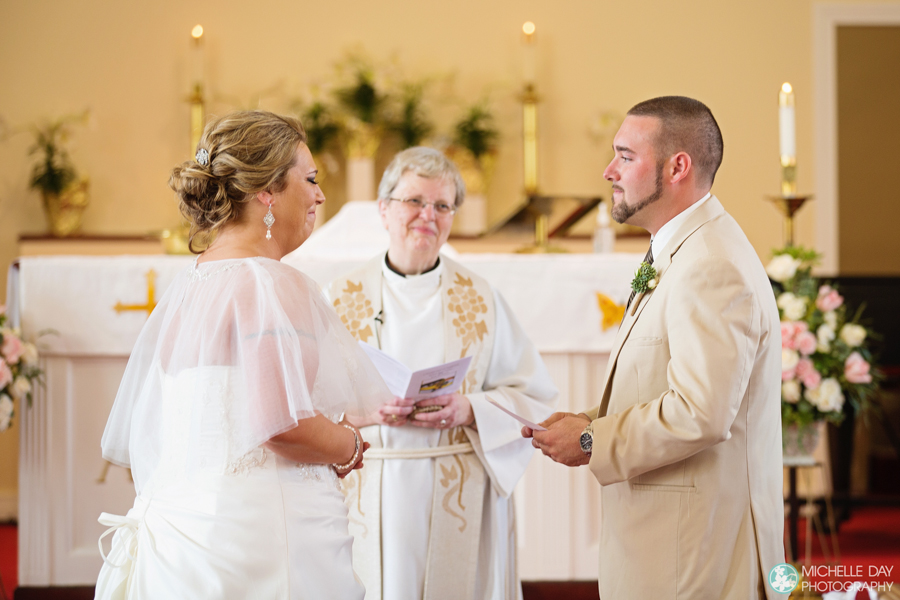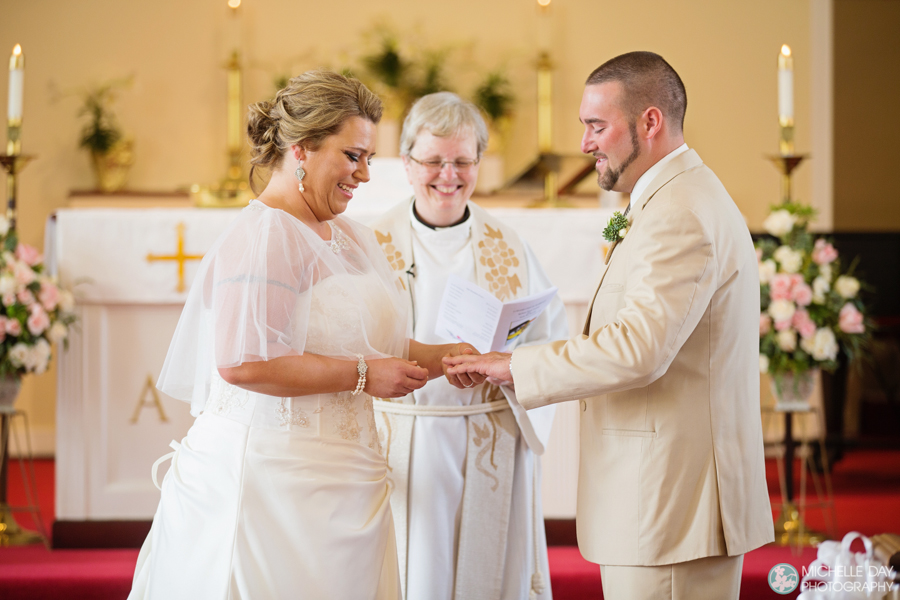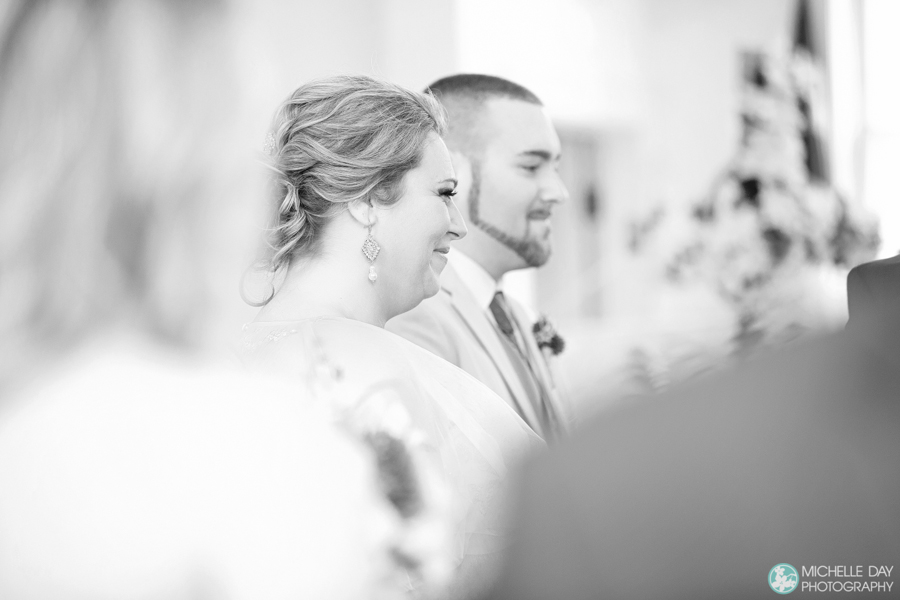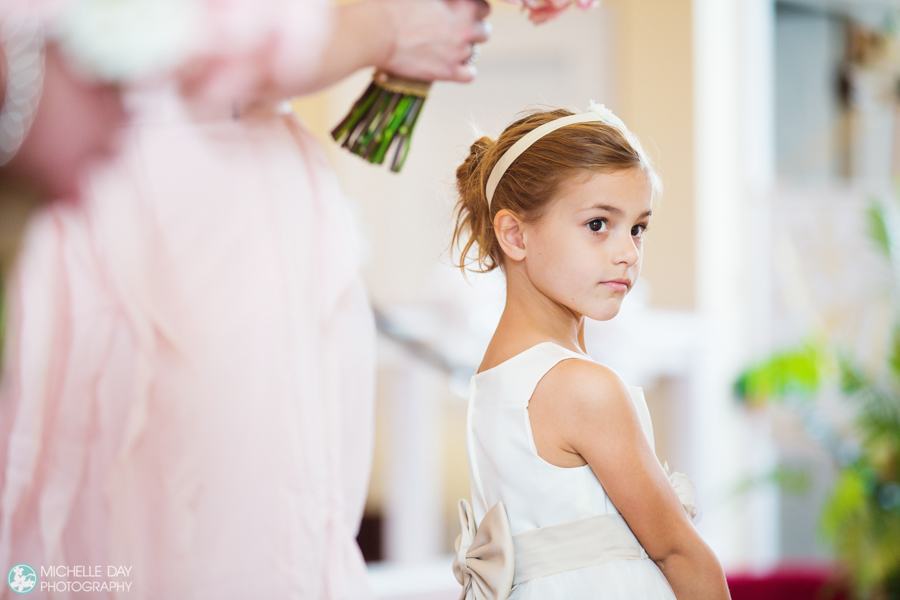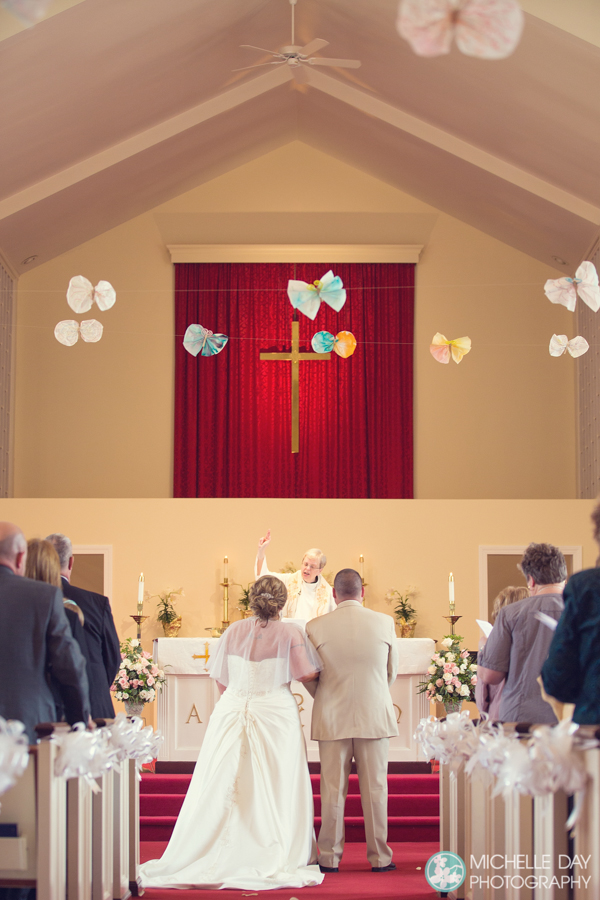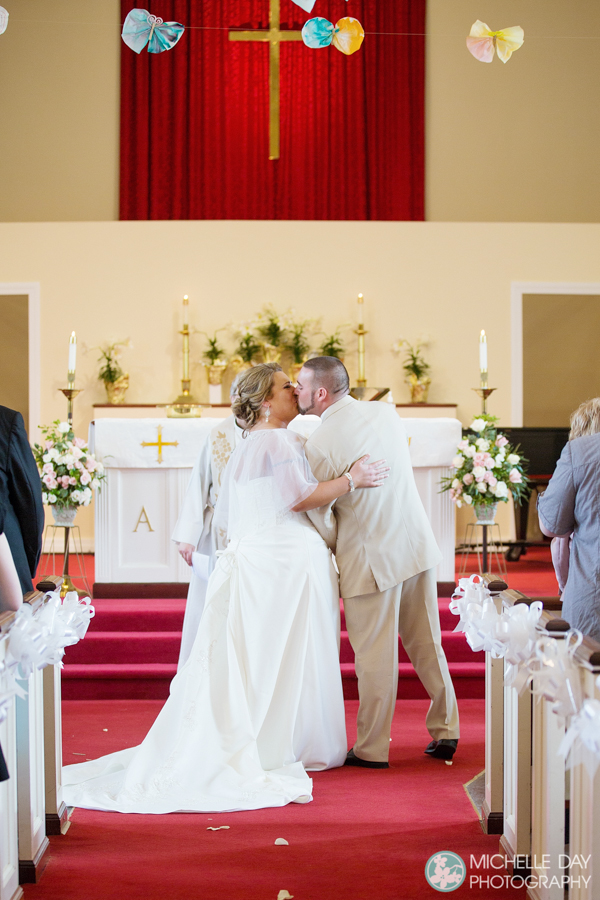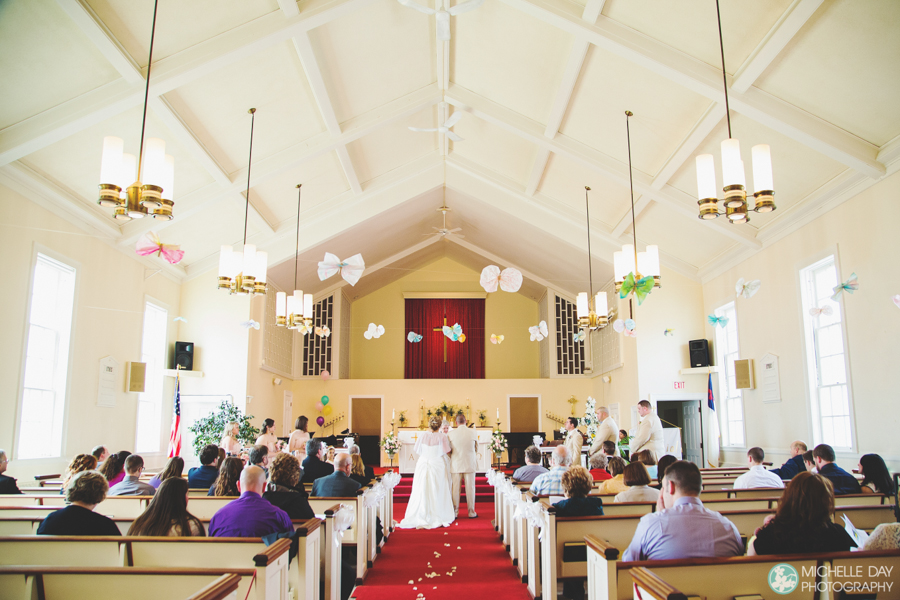 Crossroads Lutheran Church in Amherst, NY.  What a bright and beautiful space!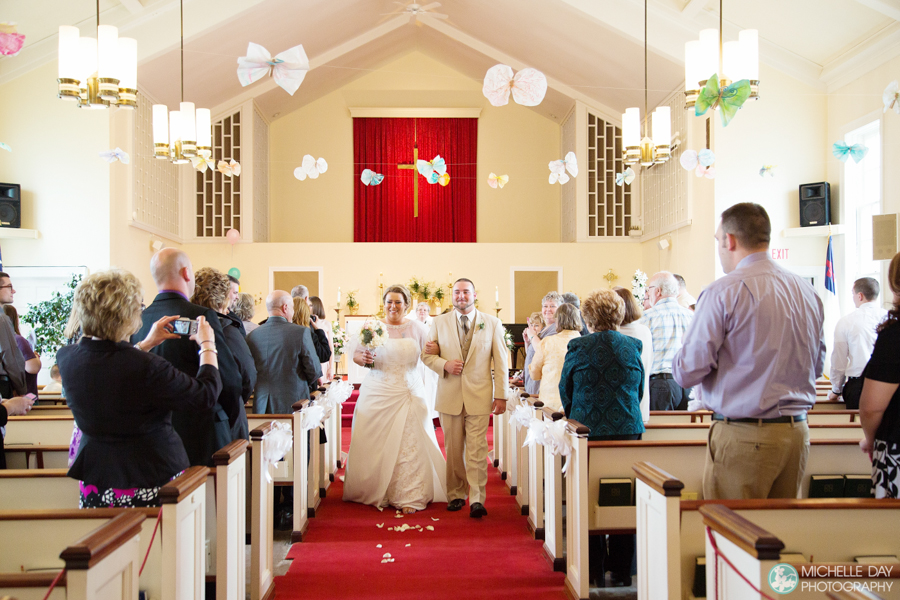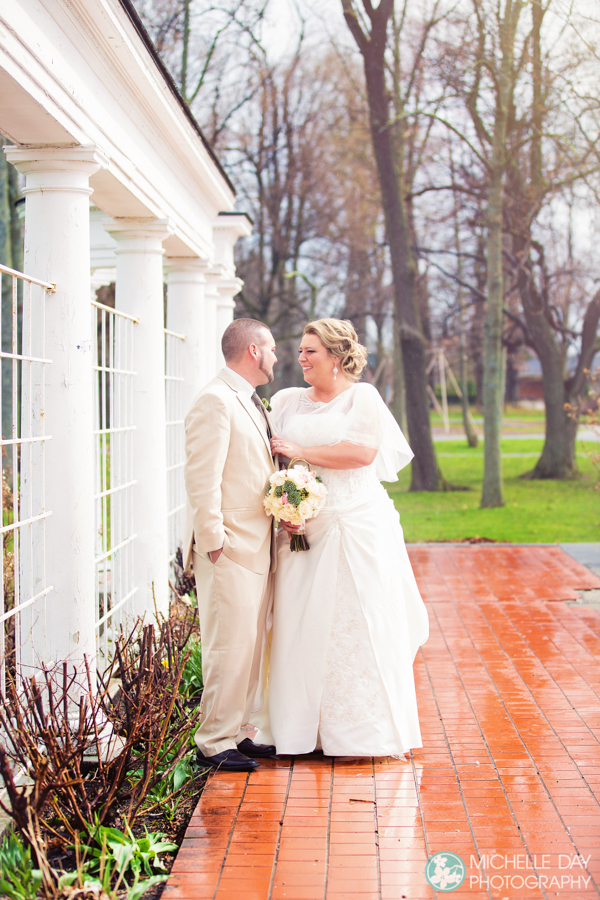 Another crazy day for weather in Buffalo NY (imagine that!) It was pouring when we left the ceremony but thankfully there are a number of spots in Buffalo to do wedding photos that are covered outdoors but still allow plenty of natural light.  We headed to Delaware Park in downtown Buffalo NY and used the terrace of the Rose Garden.  The red tile gives a subtle reflection for a pretty cool effect after it rains.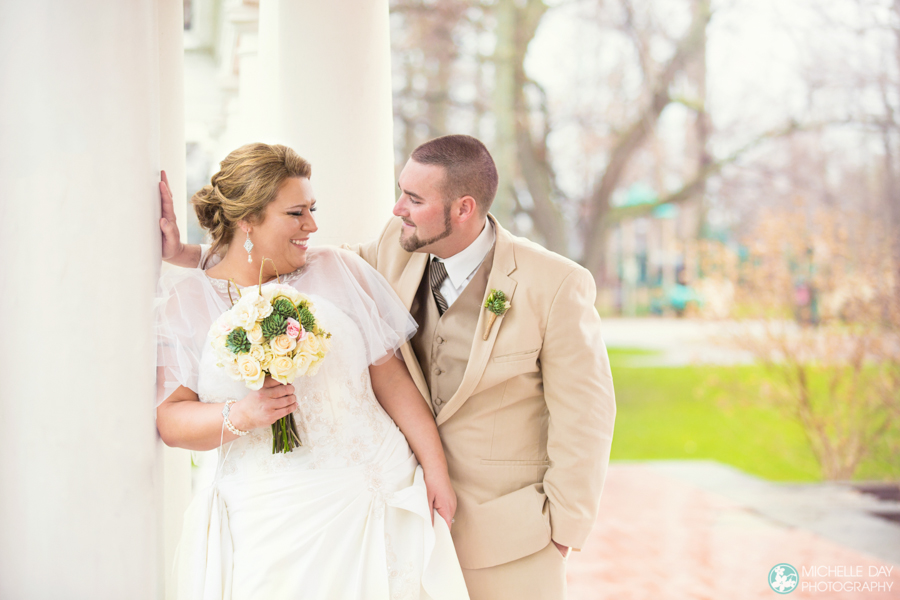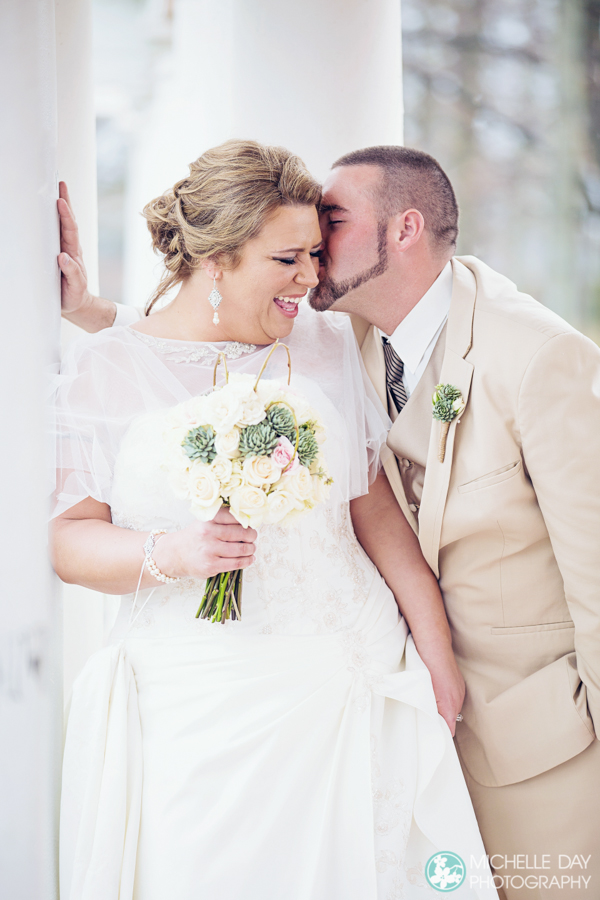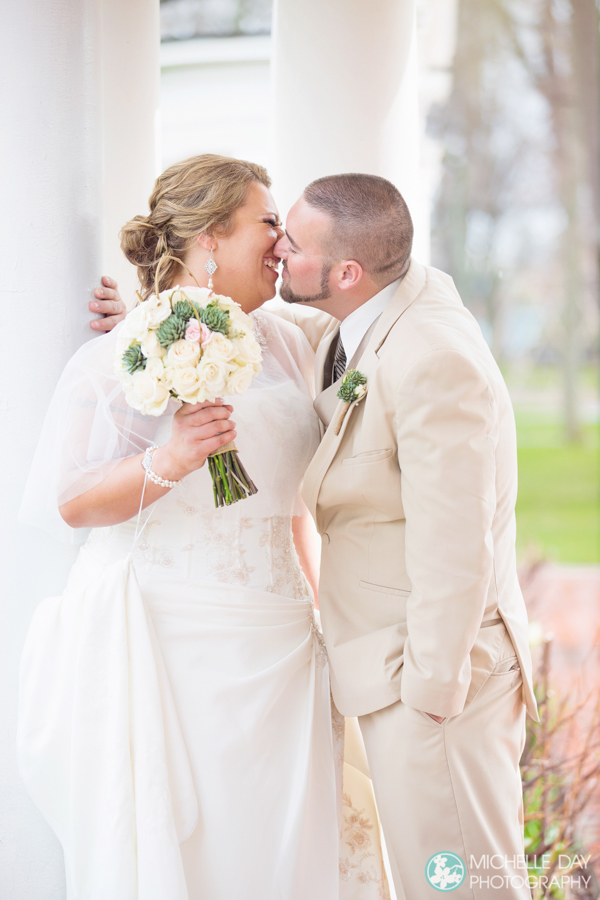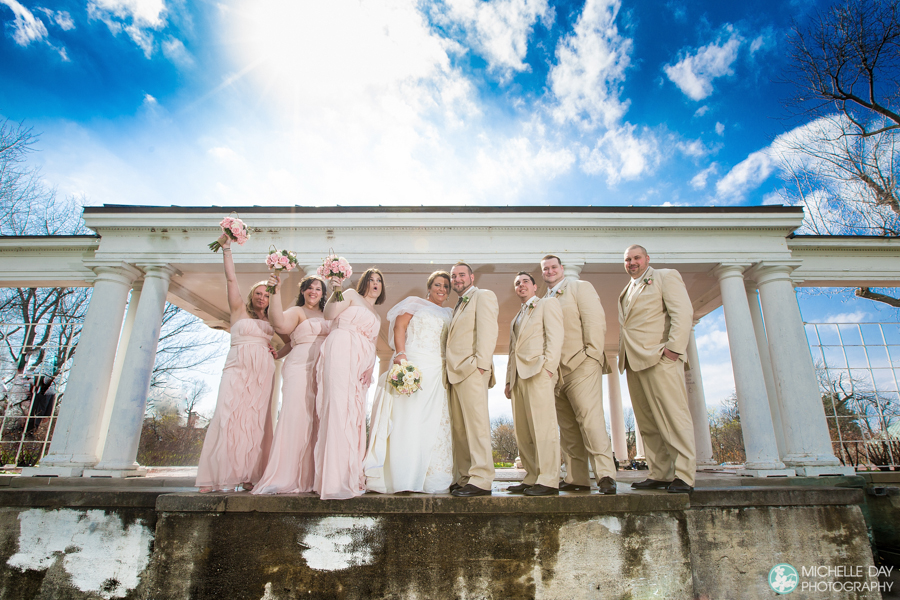 And then the sun came out!  It was magical as the sun stayed out with blue skies for all the pictures and as soon as we hit the road to journey to the reception, it began raining again.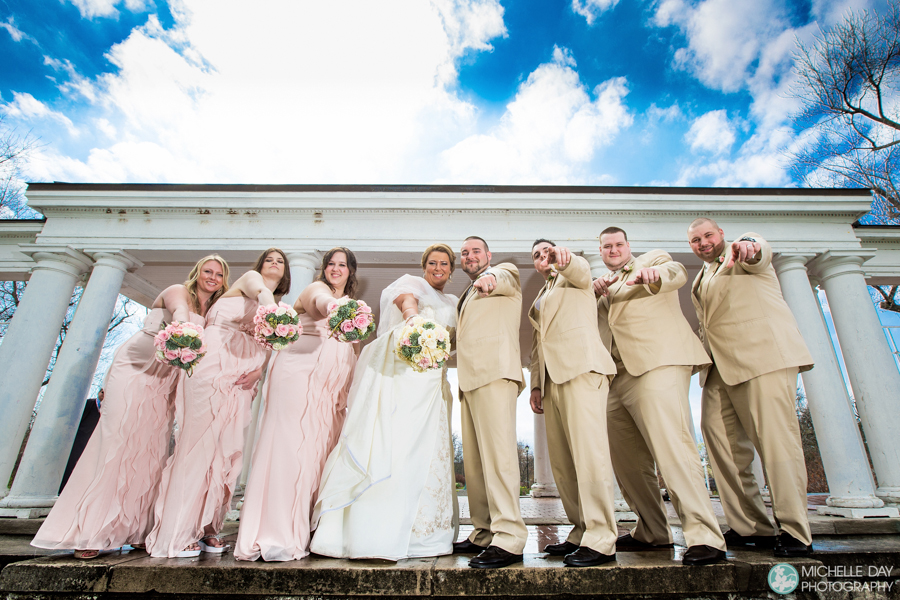 A fun crew of a bridal party full of jokes and laughs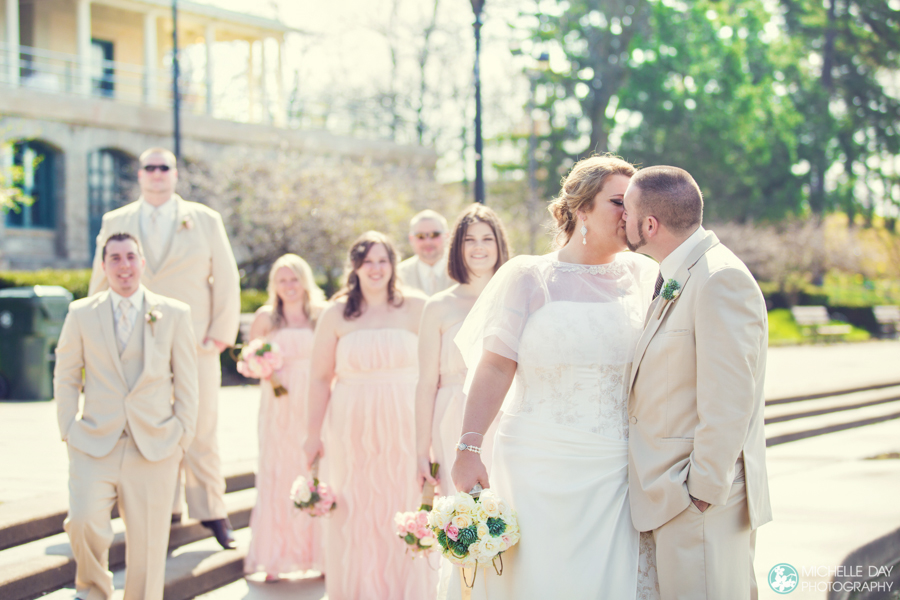 Smartly, we avoided the chaos of the other 3 or 4 wedding parties at the back of the Albright Knox Art Gallery and utilized the gorgeous wedding photo real estate down by Hoyt Lake.  This is one of my favorite spots to shoot.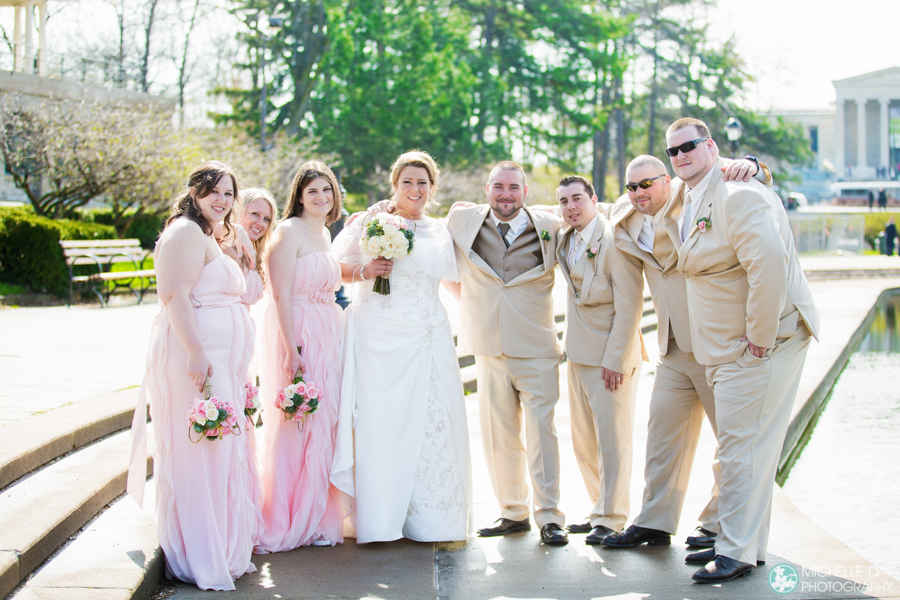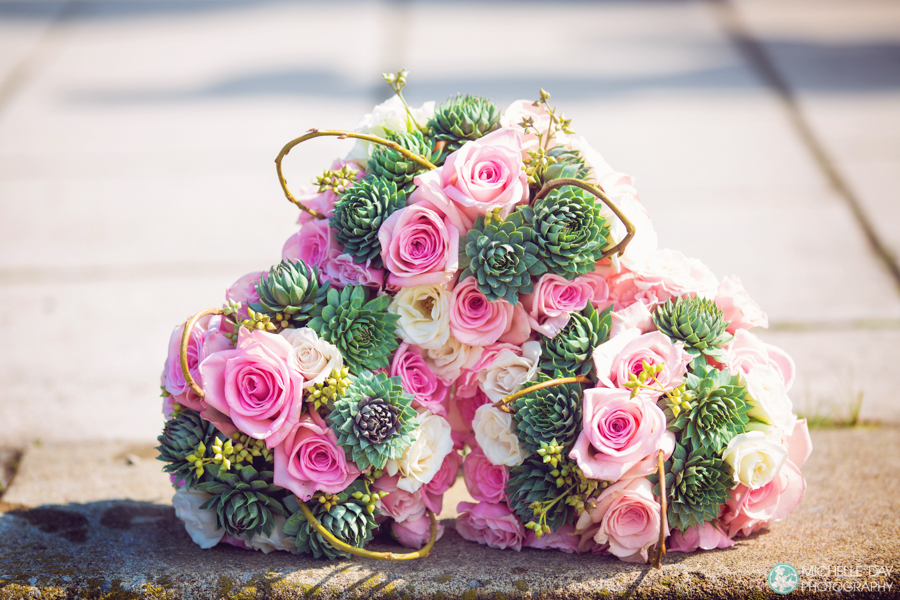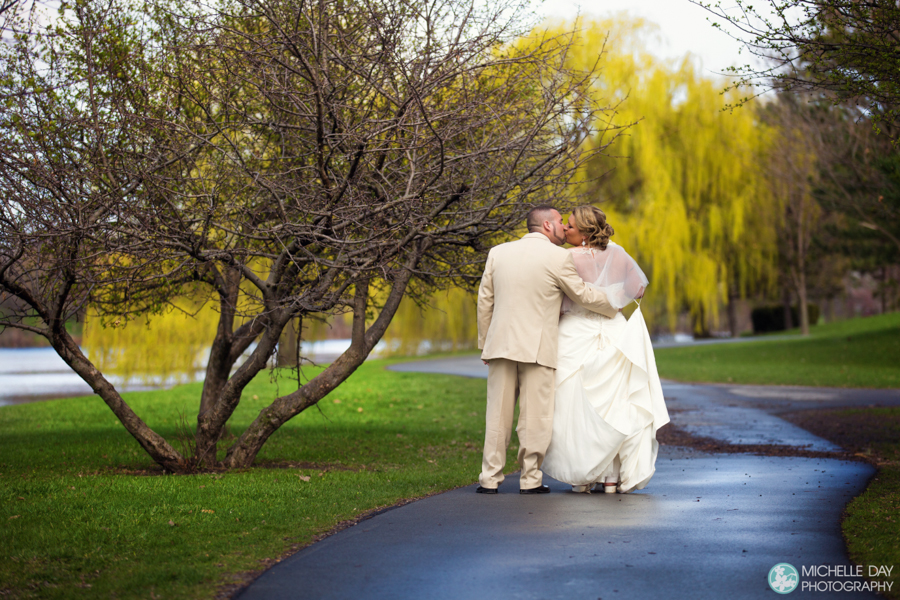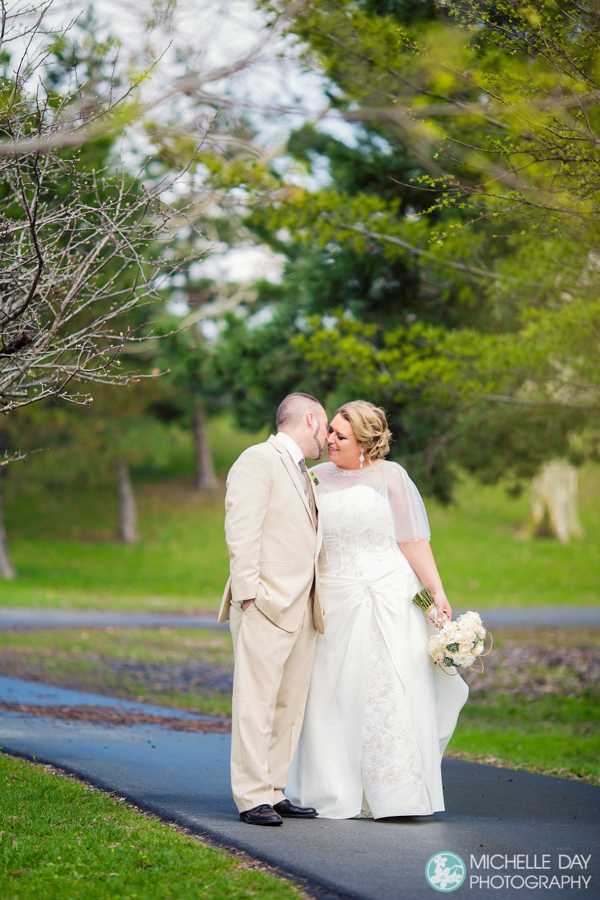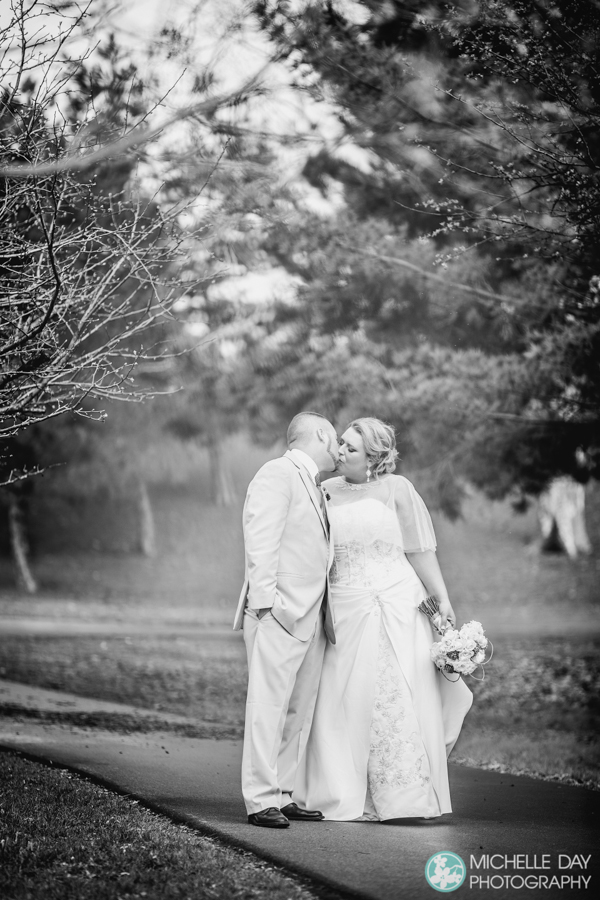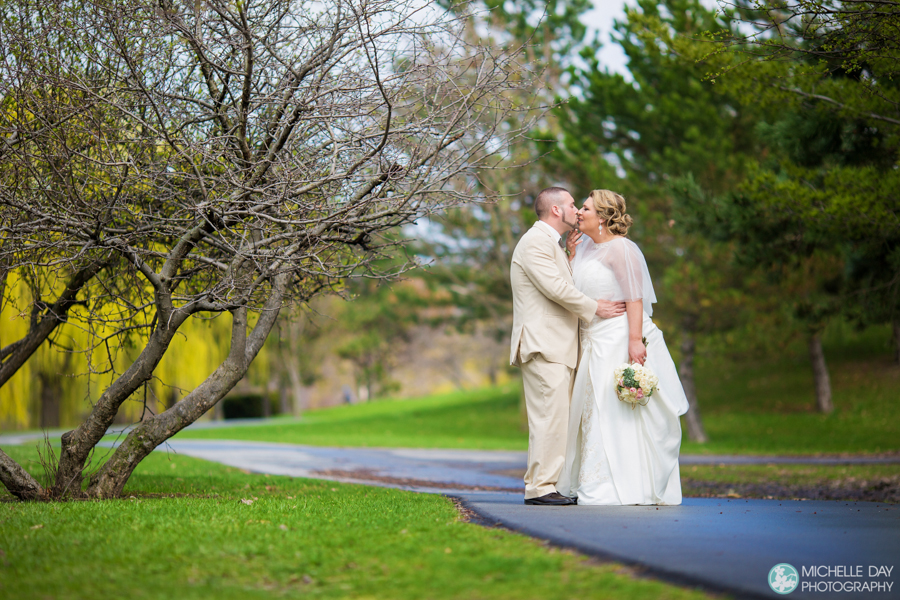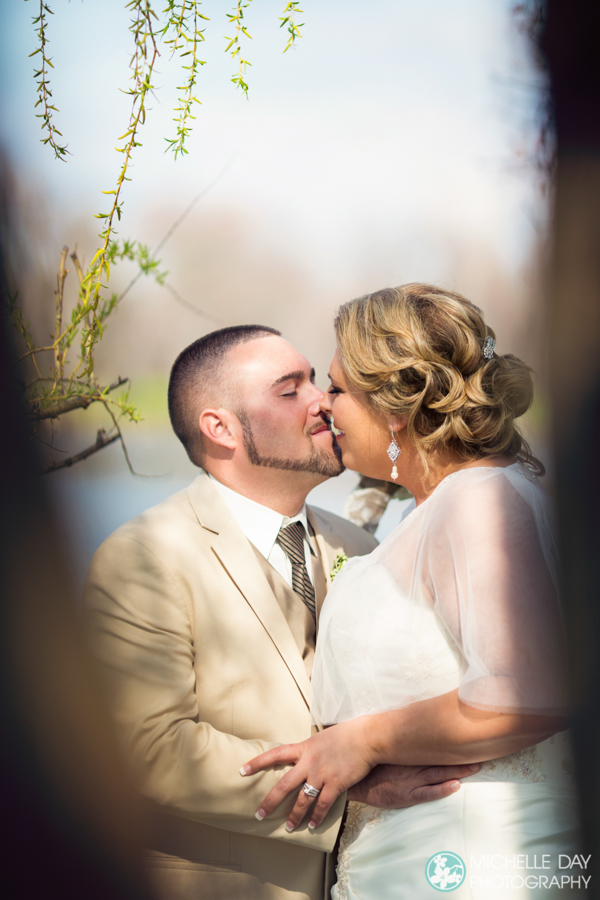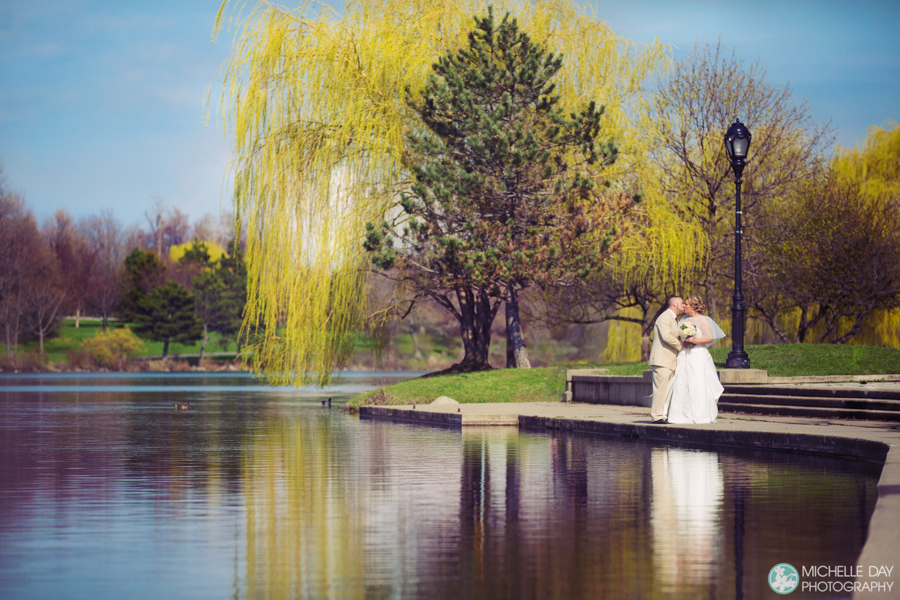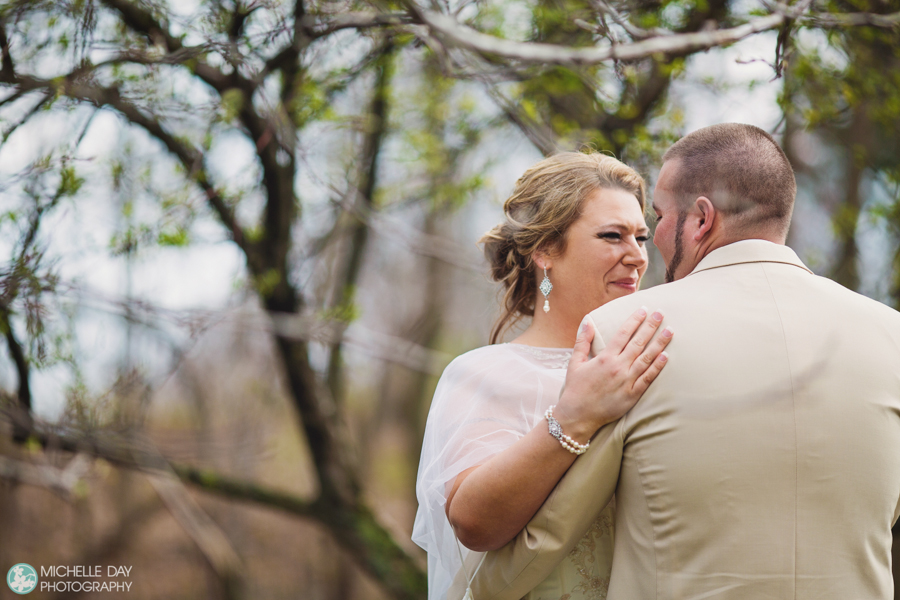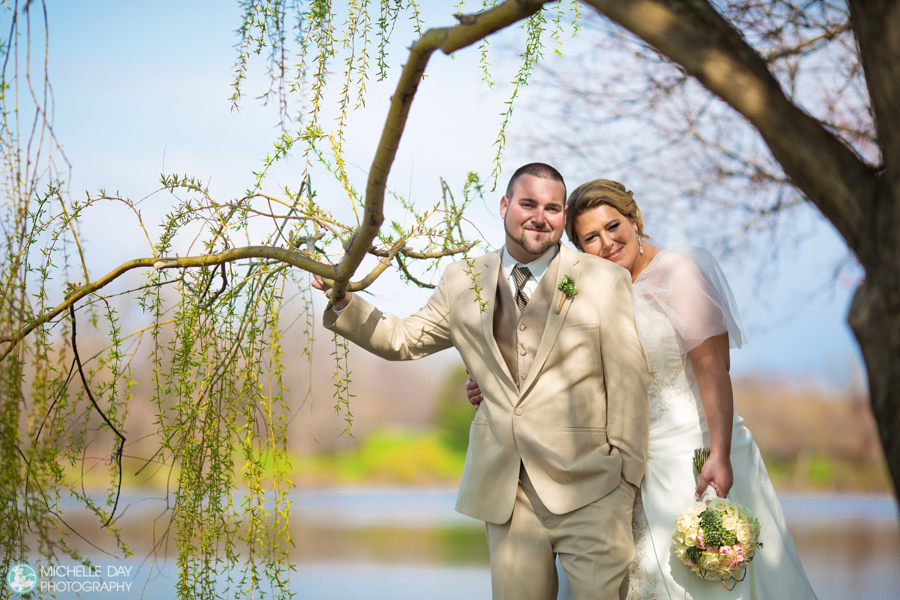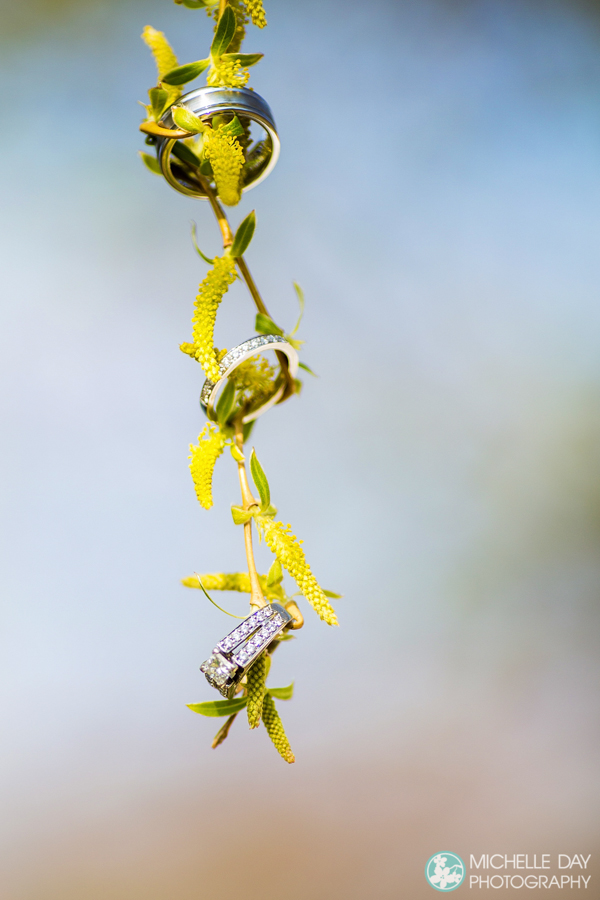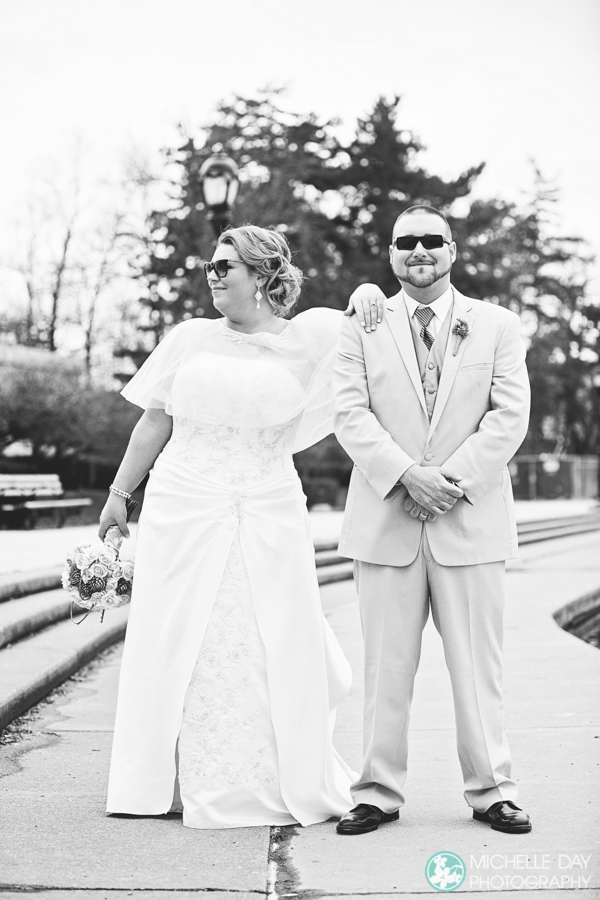 From there we headed to the reception at Klocs Banquet Grove in West Seneca, NY.  The staff always does such a beautiful job there with top notch service!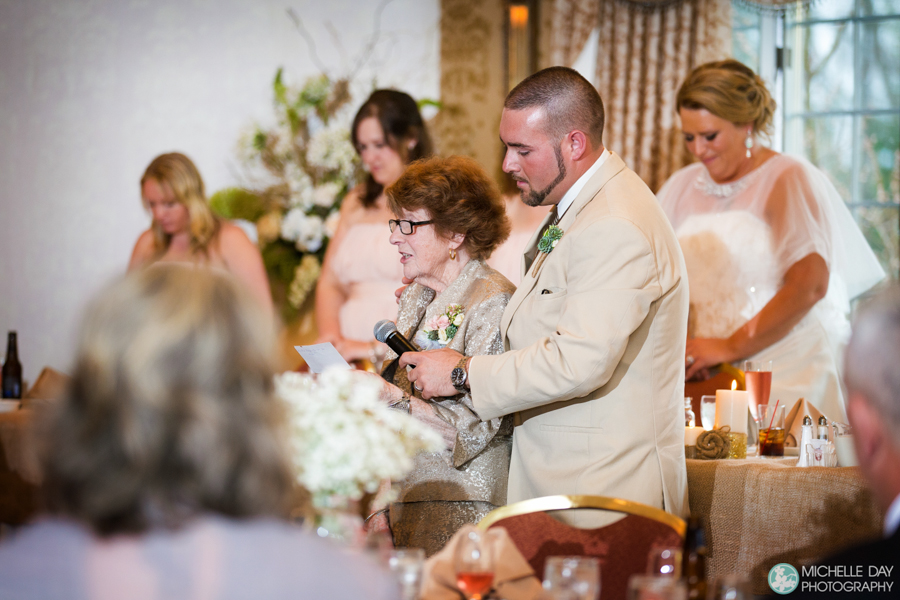 Justin and his grandmother.  This day was special as it was also her wedding anniversary.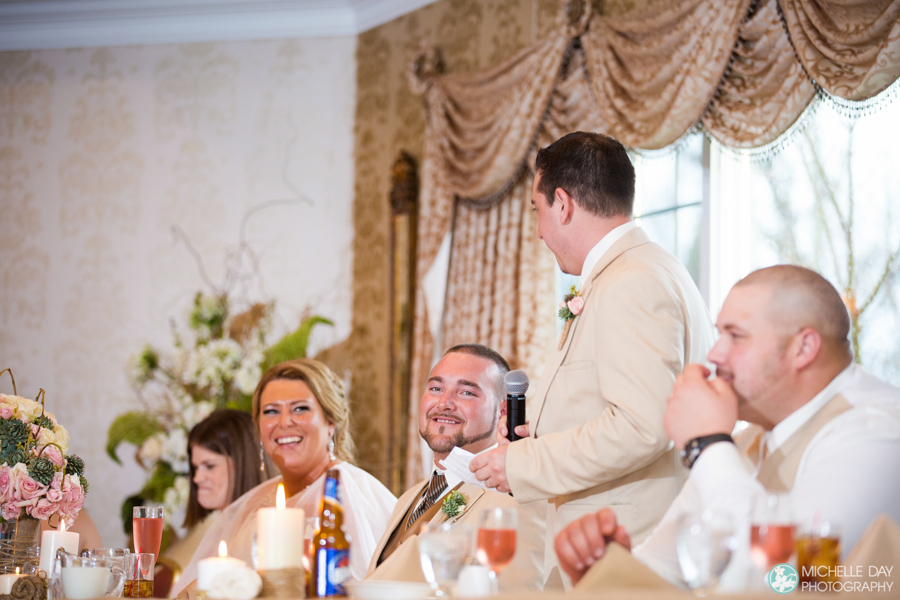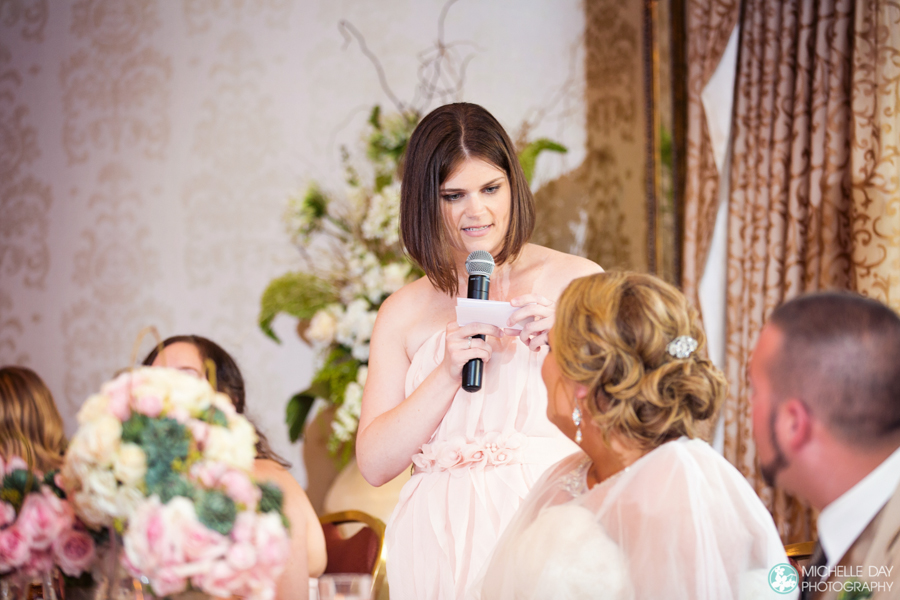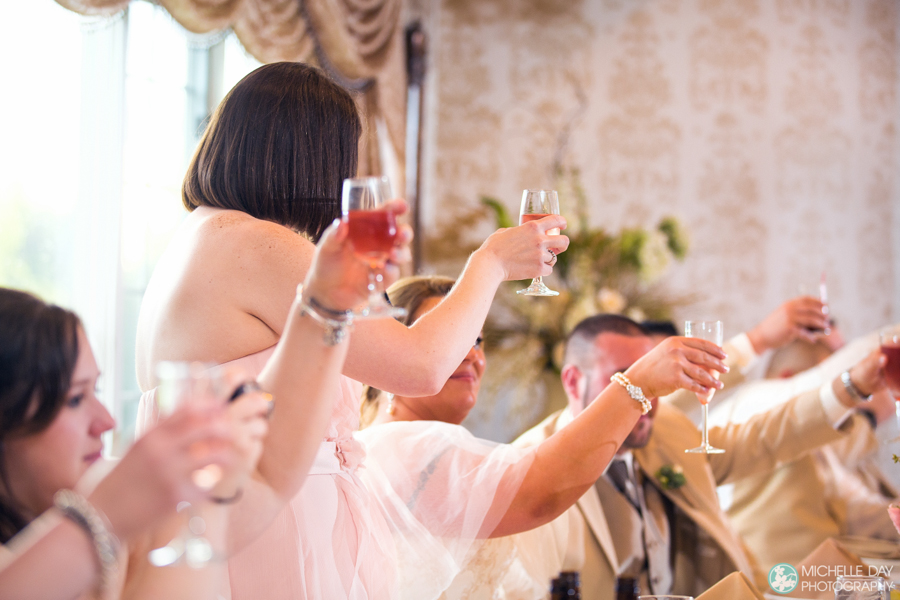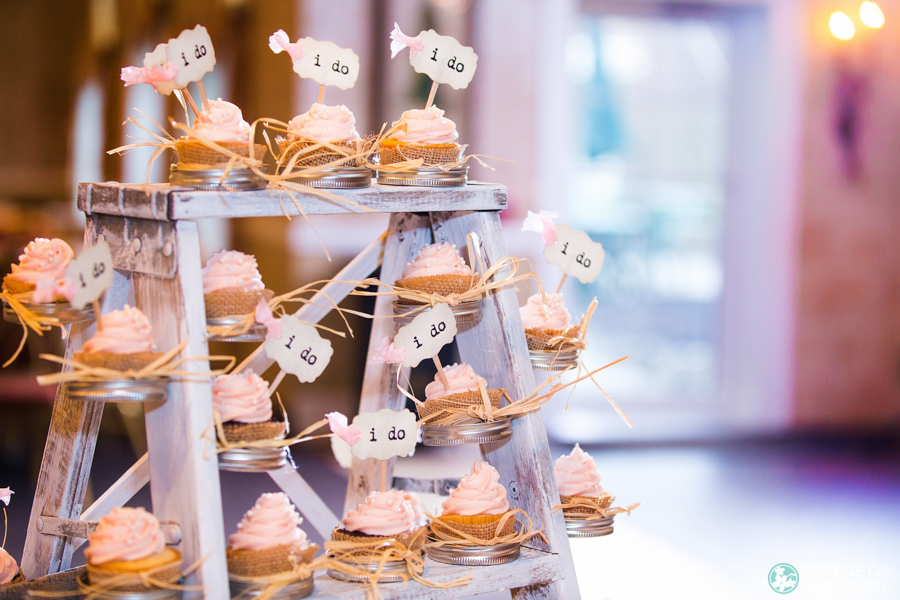 Yum!  The coolest cupcake display I have ever seen!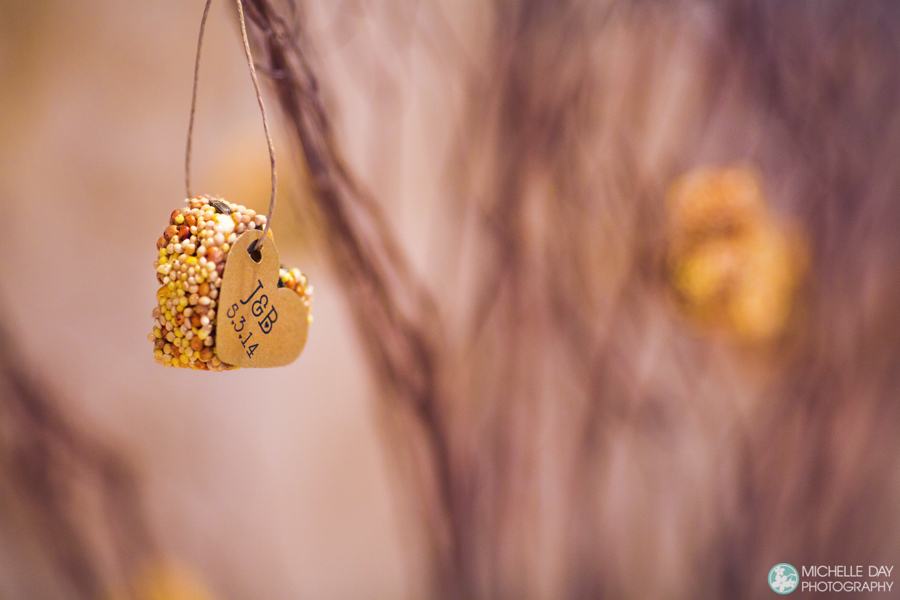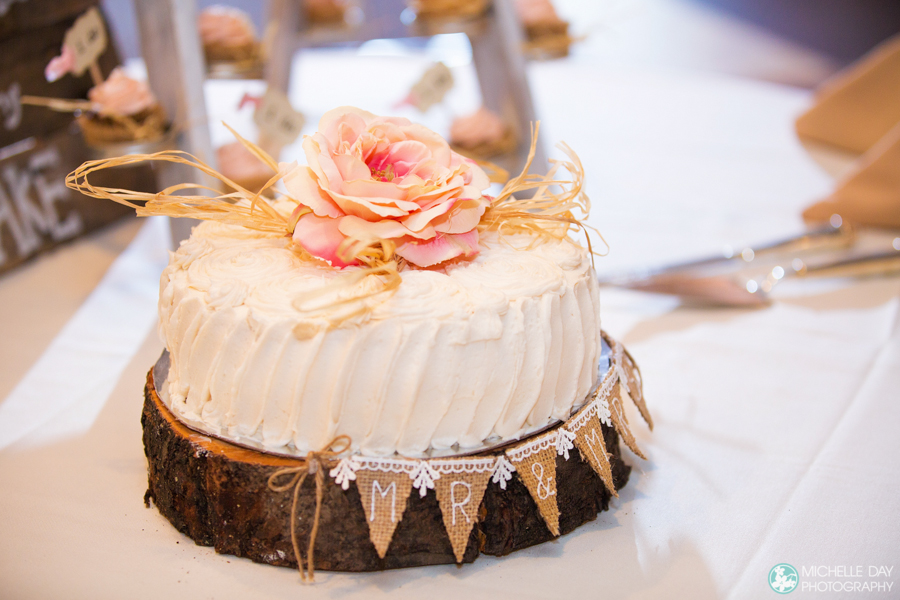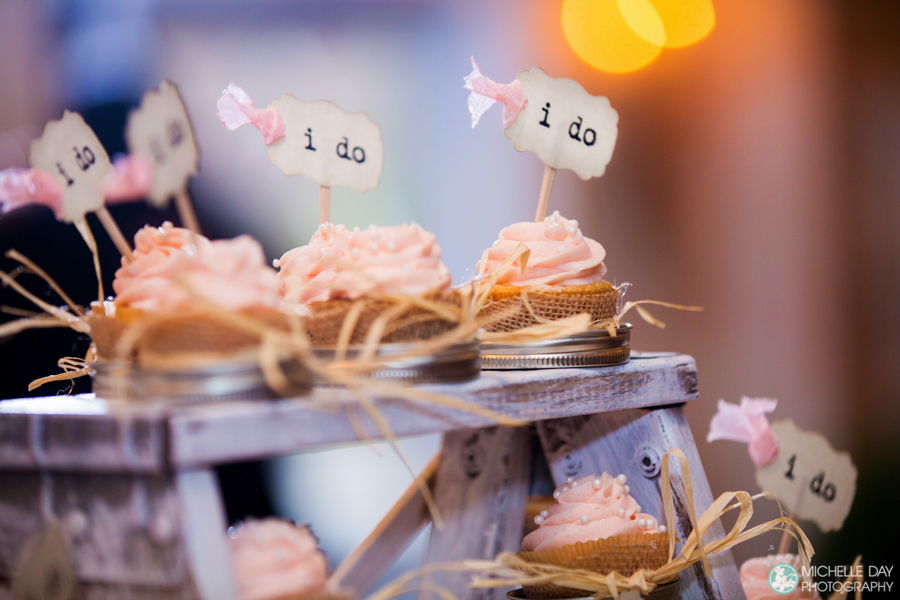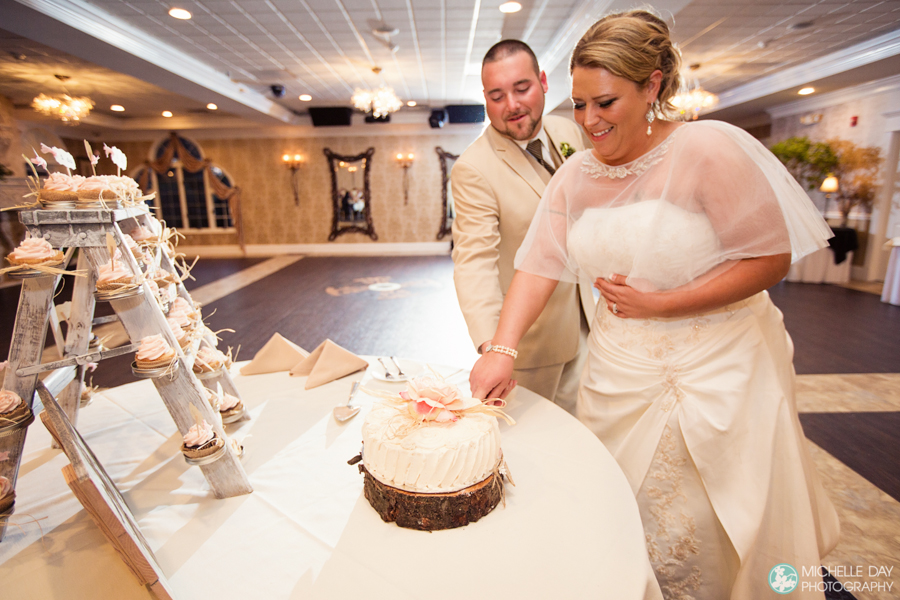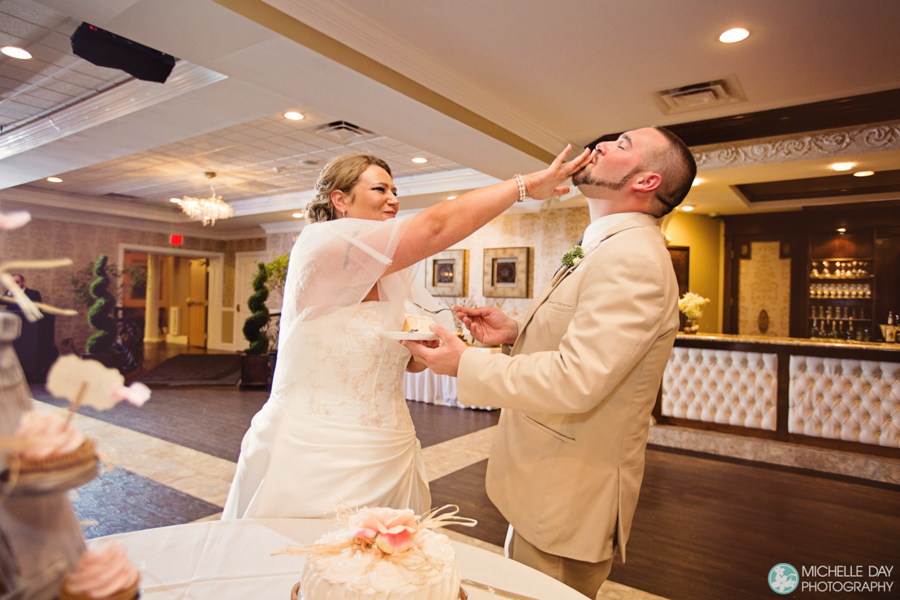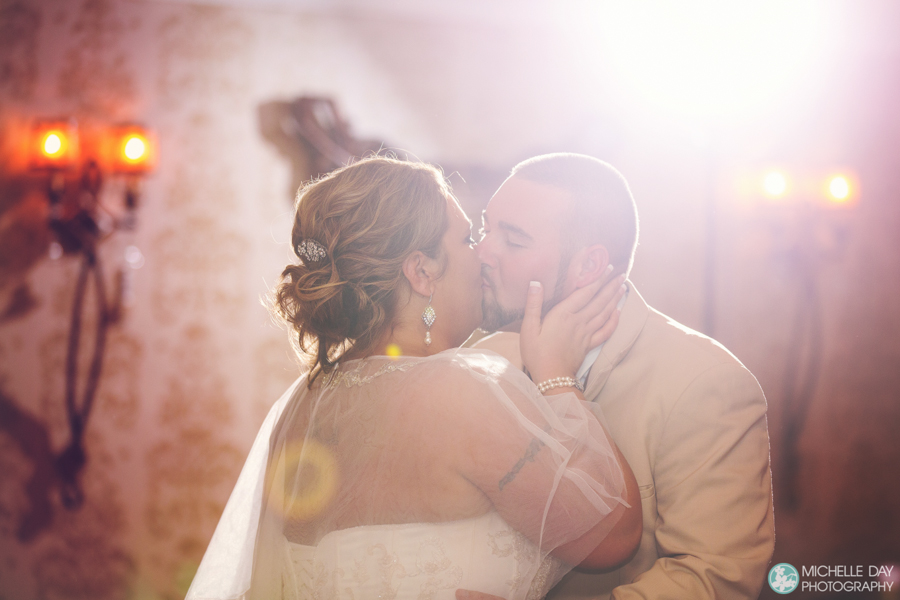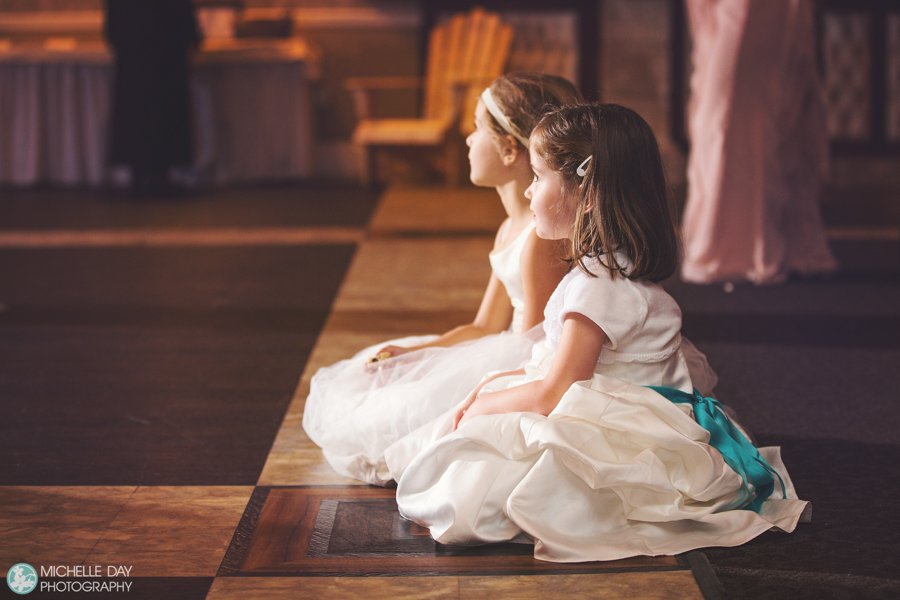 As a photographer when I photograph a wedding, it's not just about what's happening in front of you.  What is going on around you is just as important and helps tell the story.  These two ADORABLE flower girls sat themselves down on the side of the dance floor while Justin and Barb shared their first dance and watched in wonder and awe.  Such a special moment.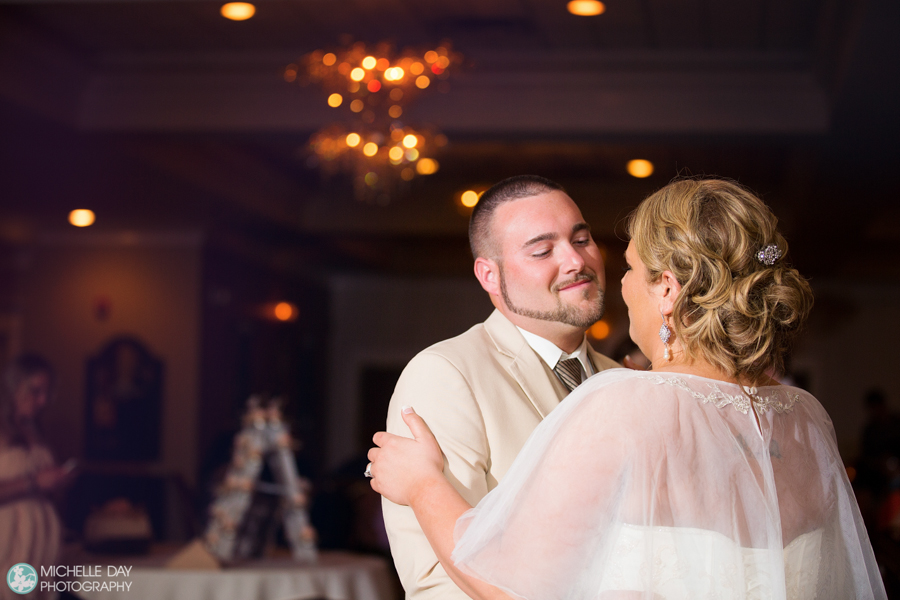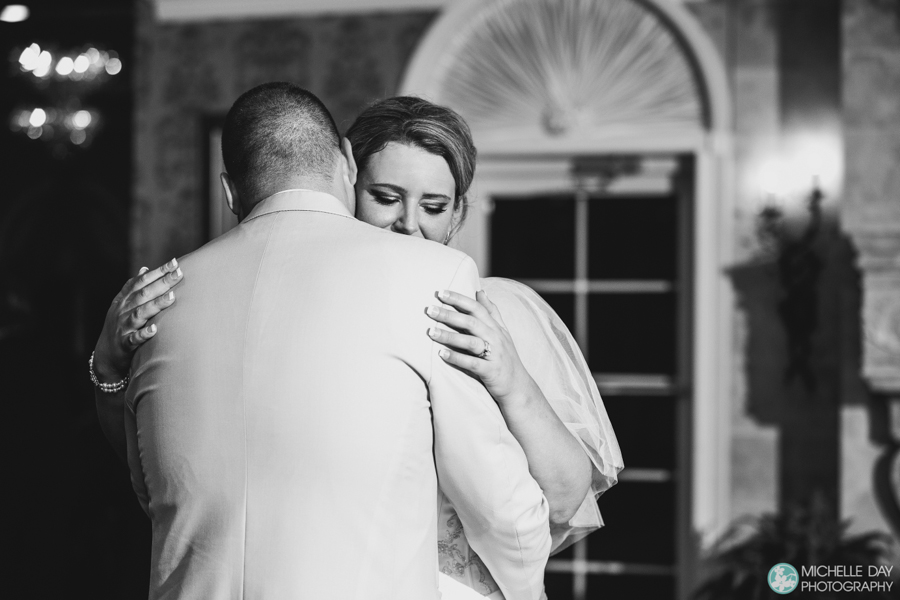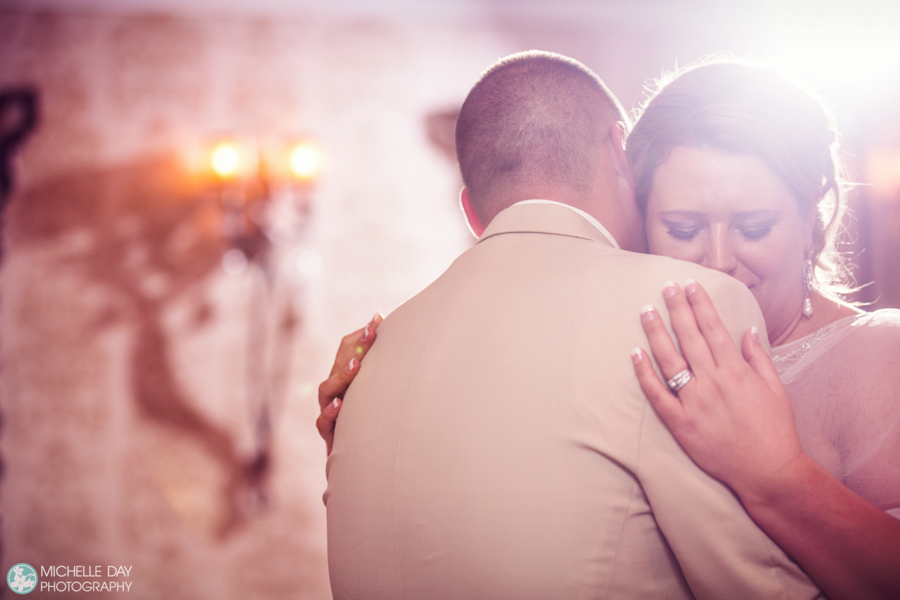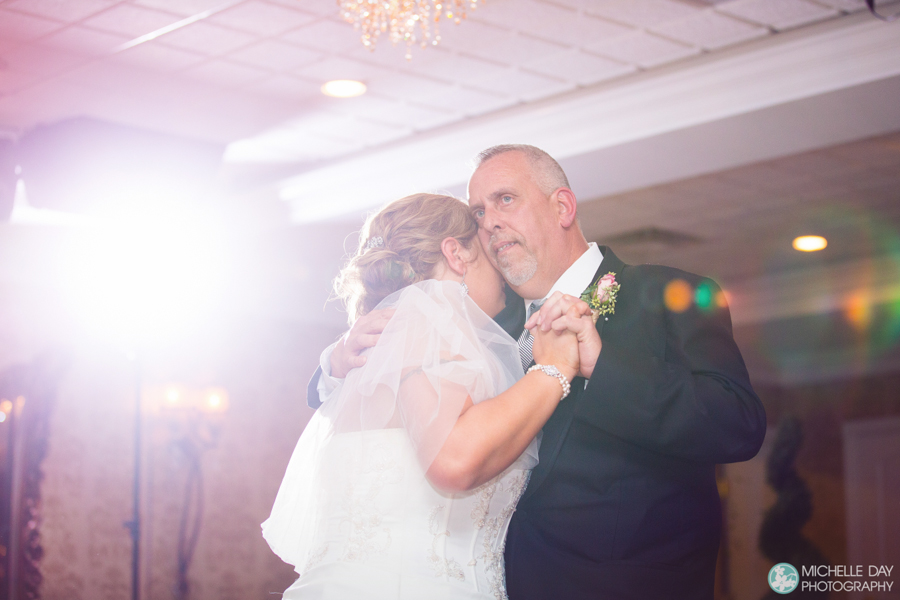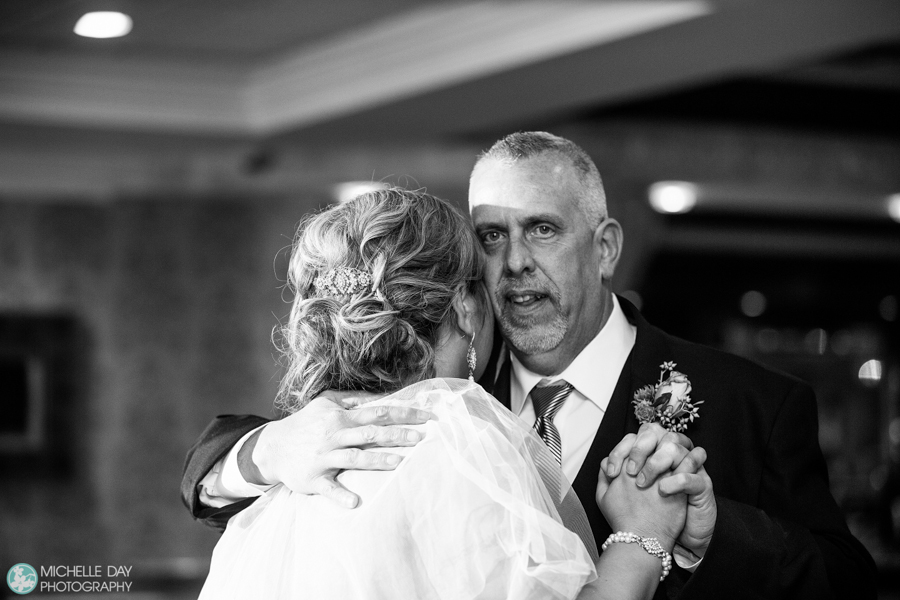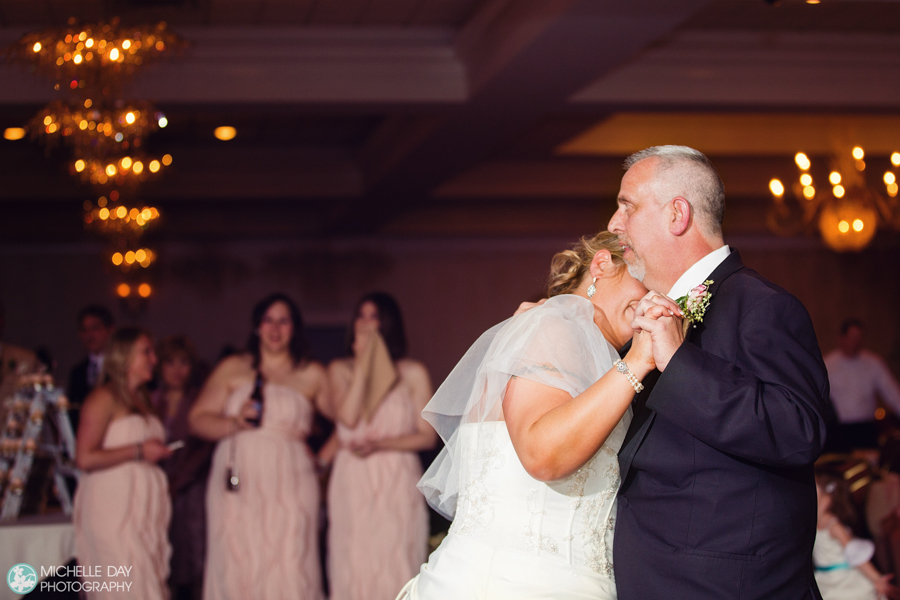 I love how Barb's Maid of Honor is tearing up in the background of this image.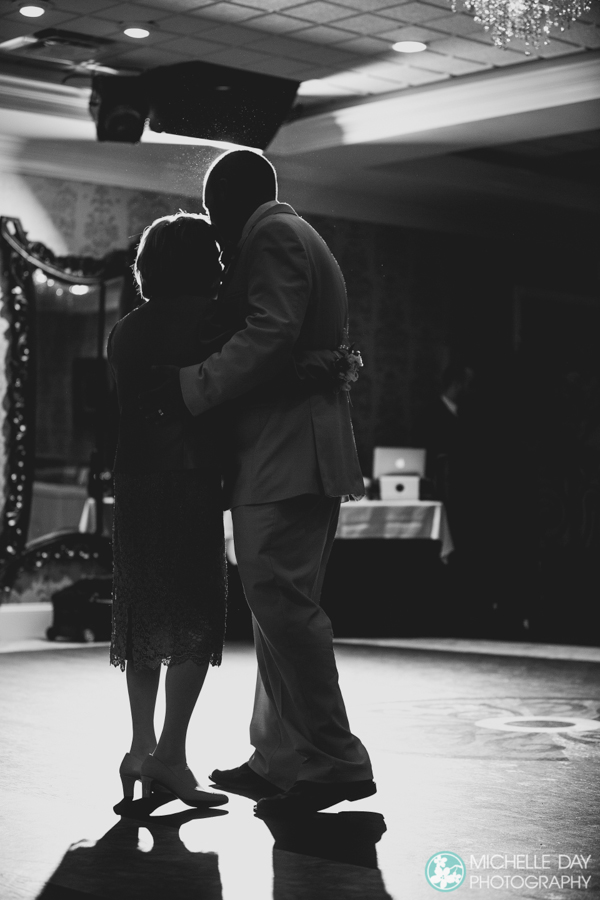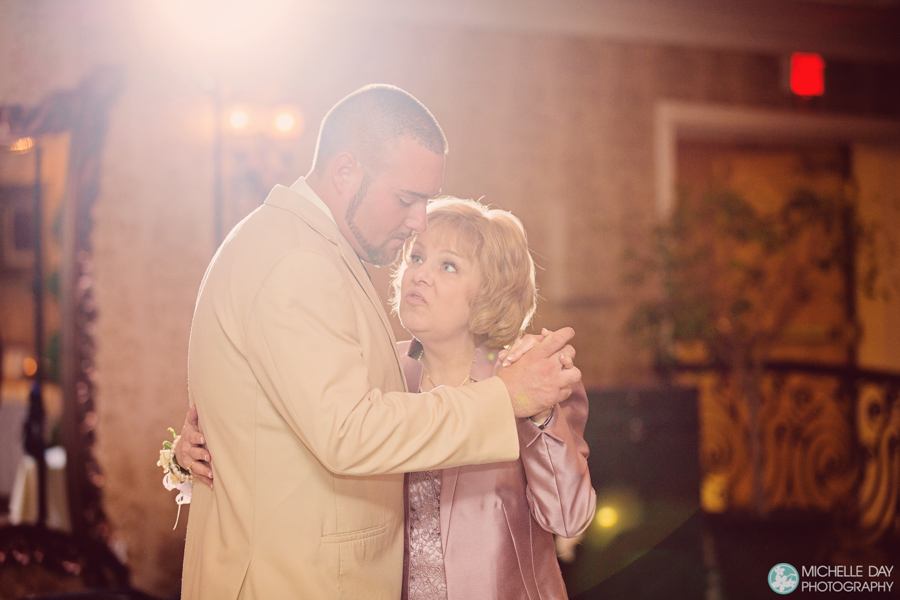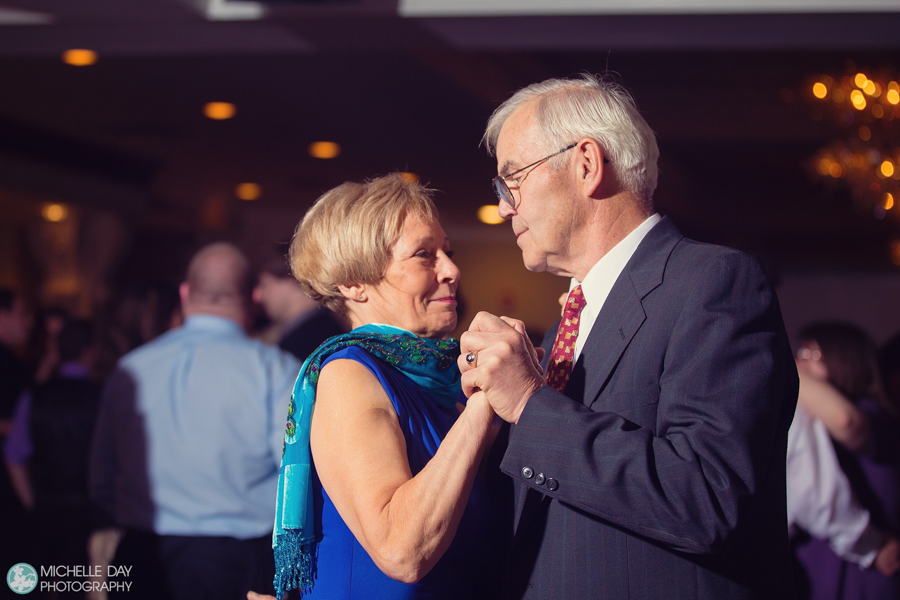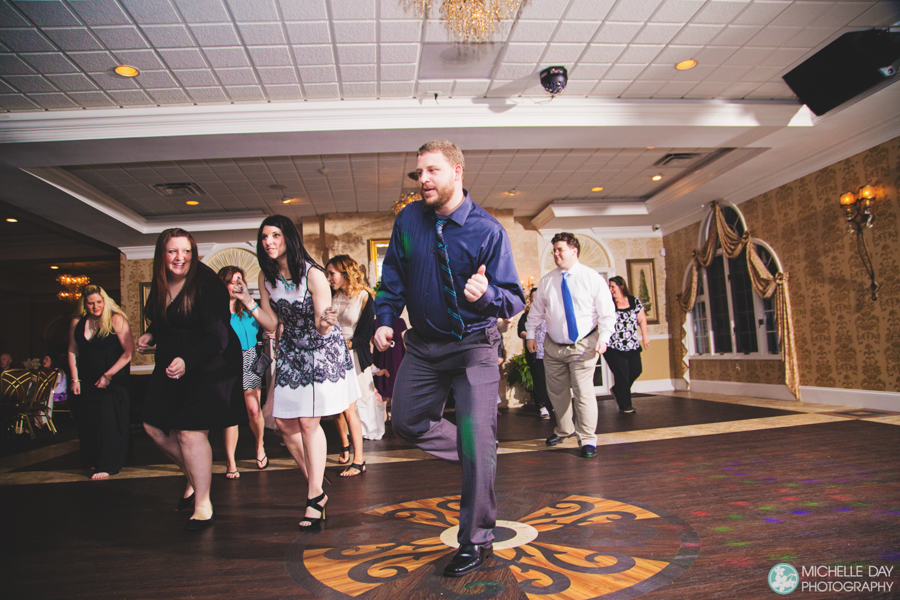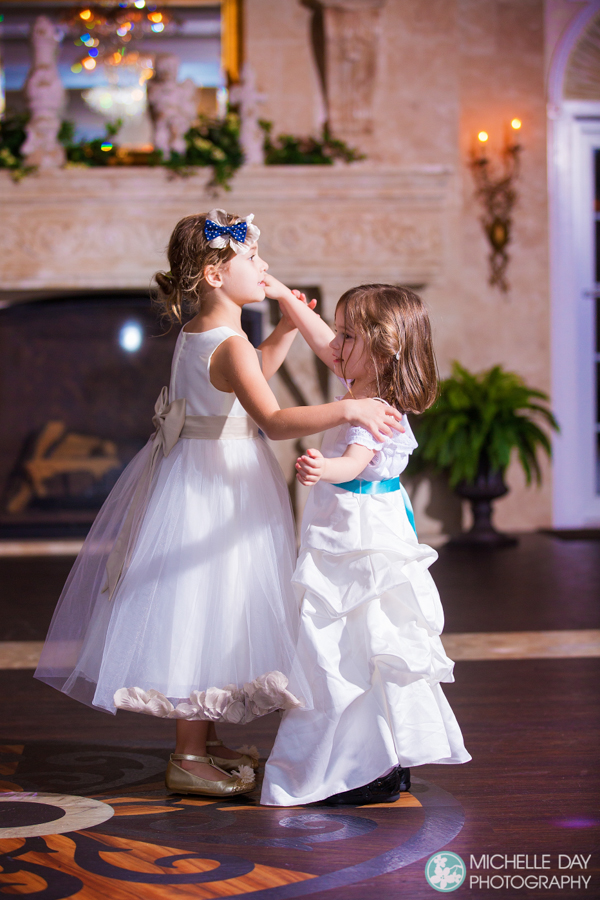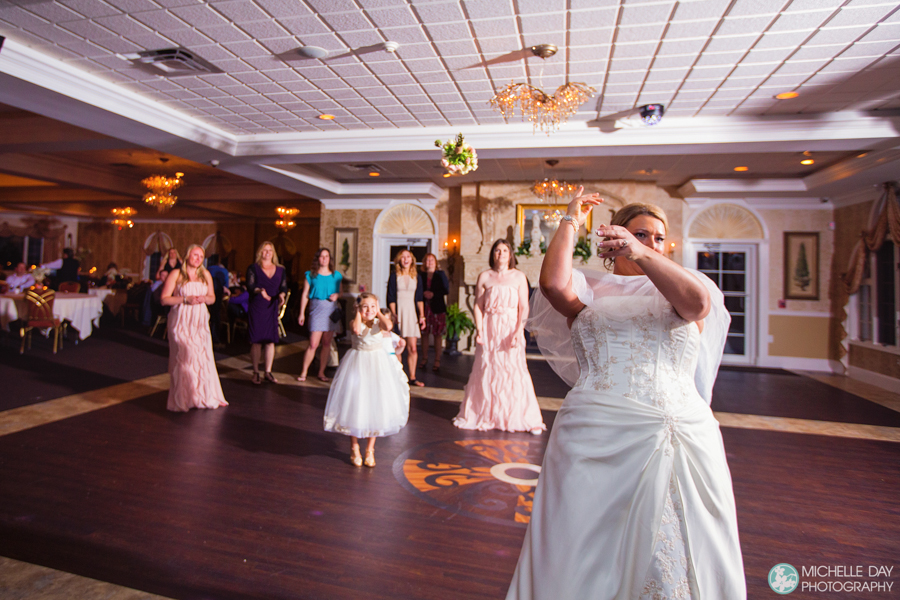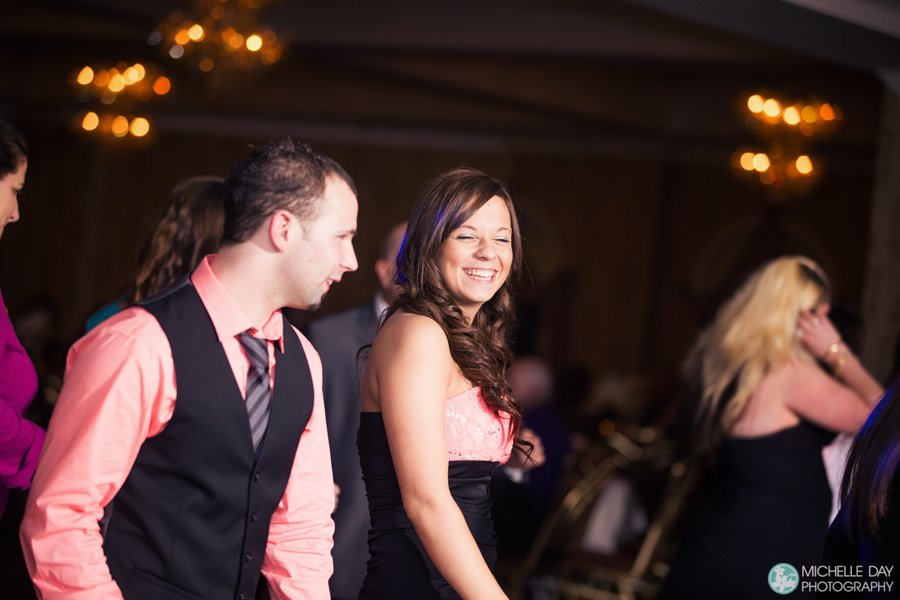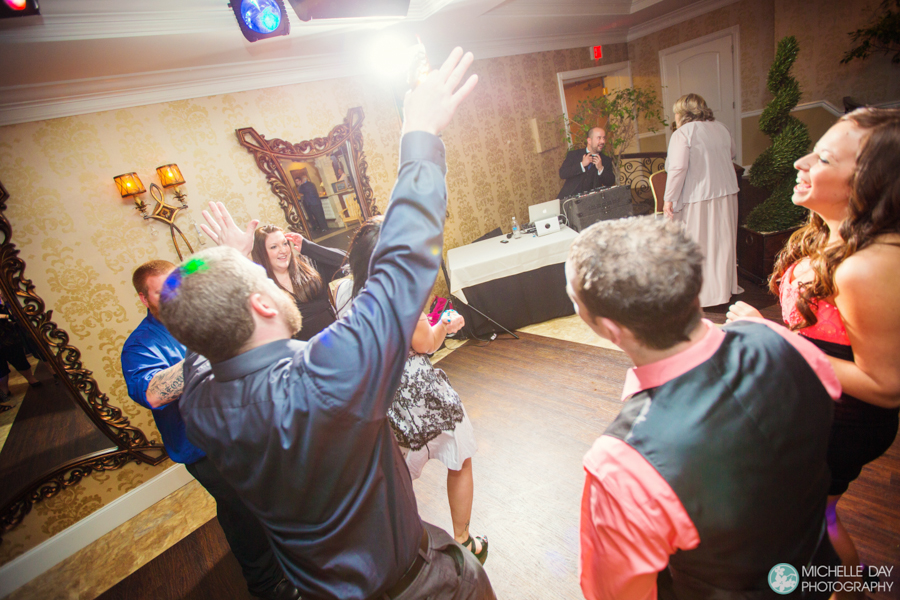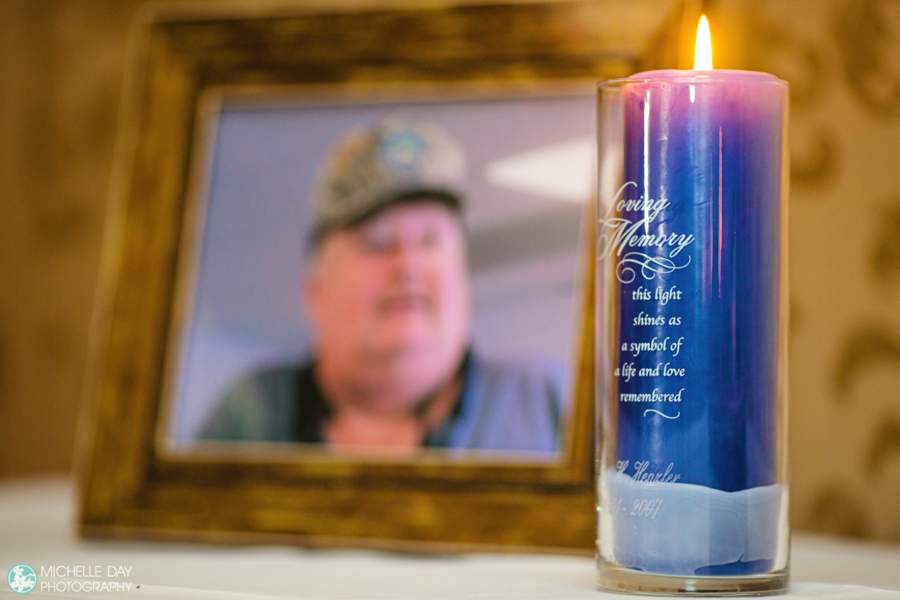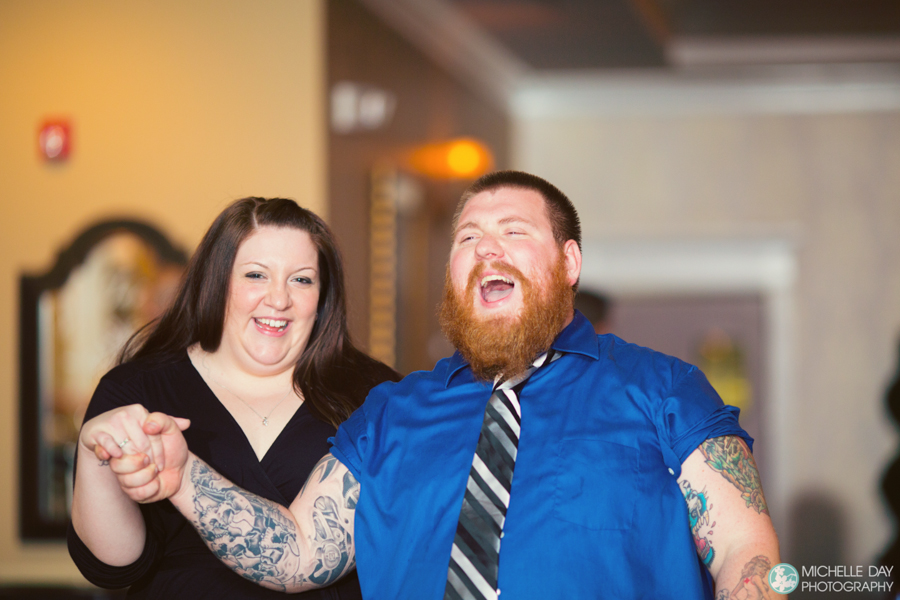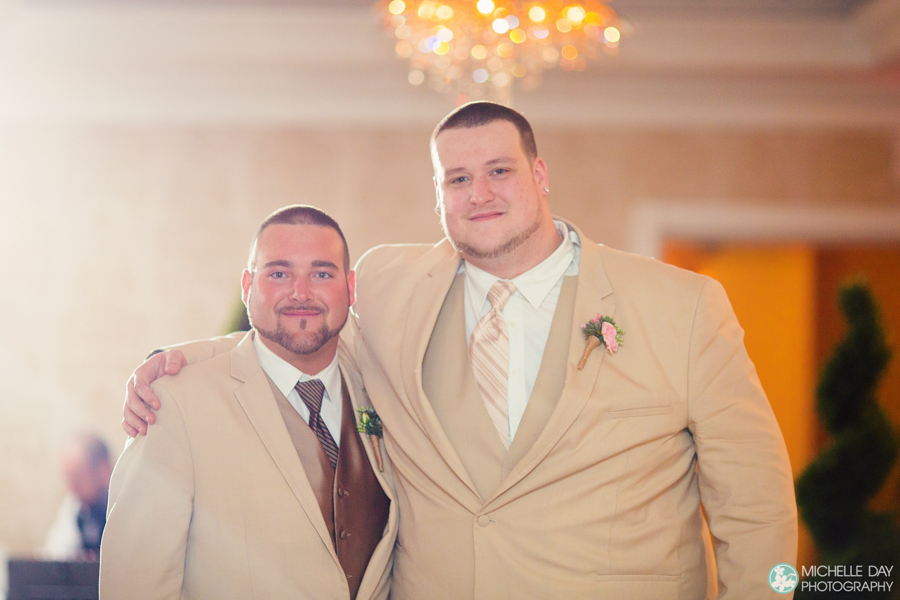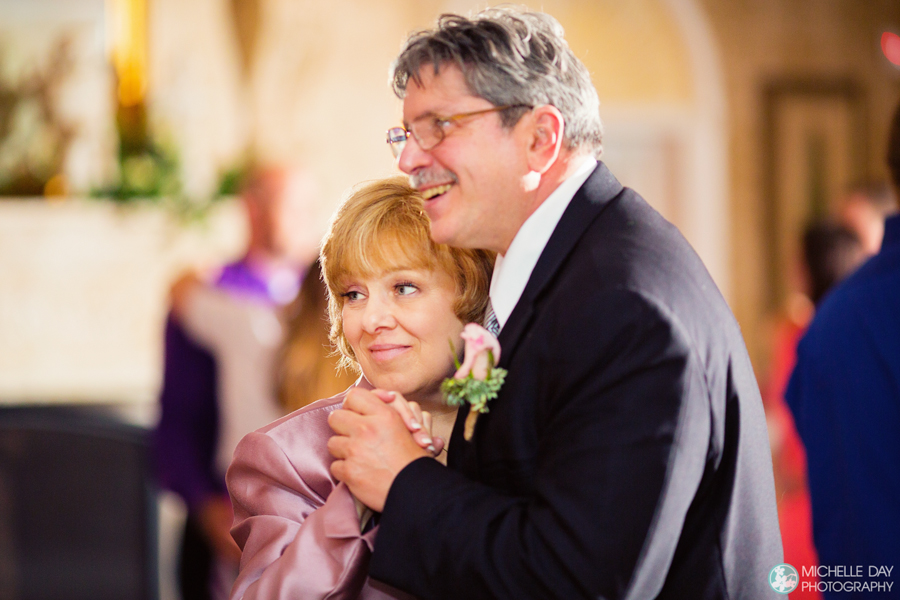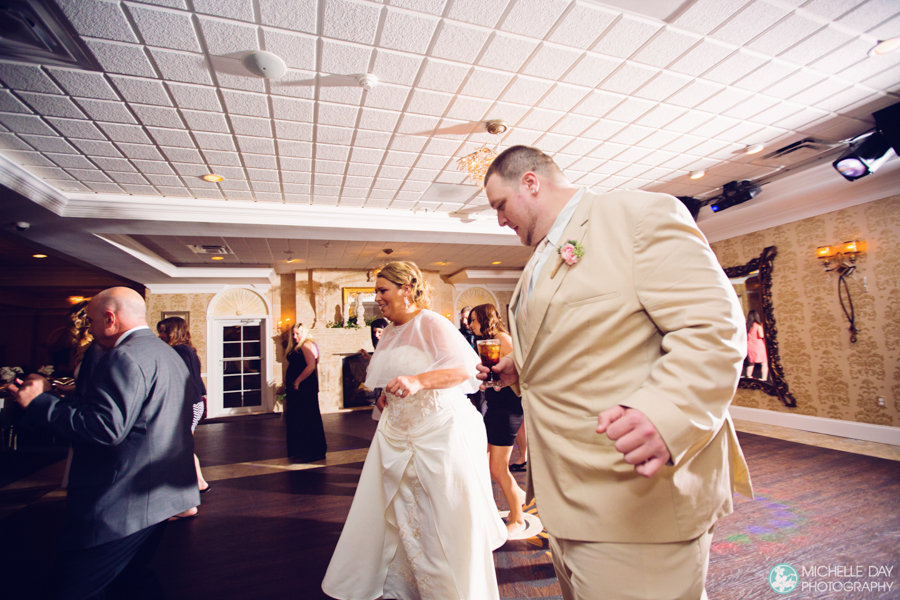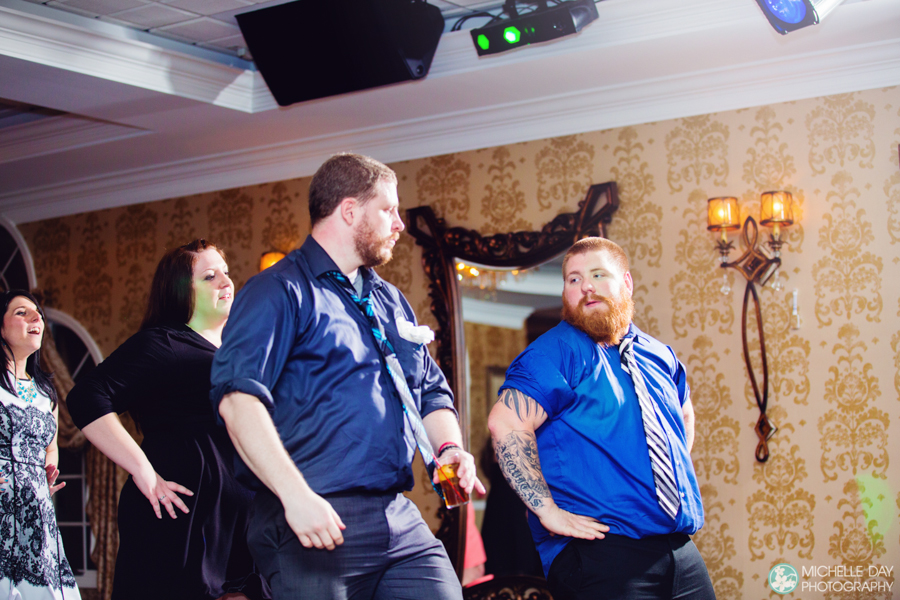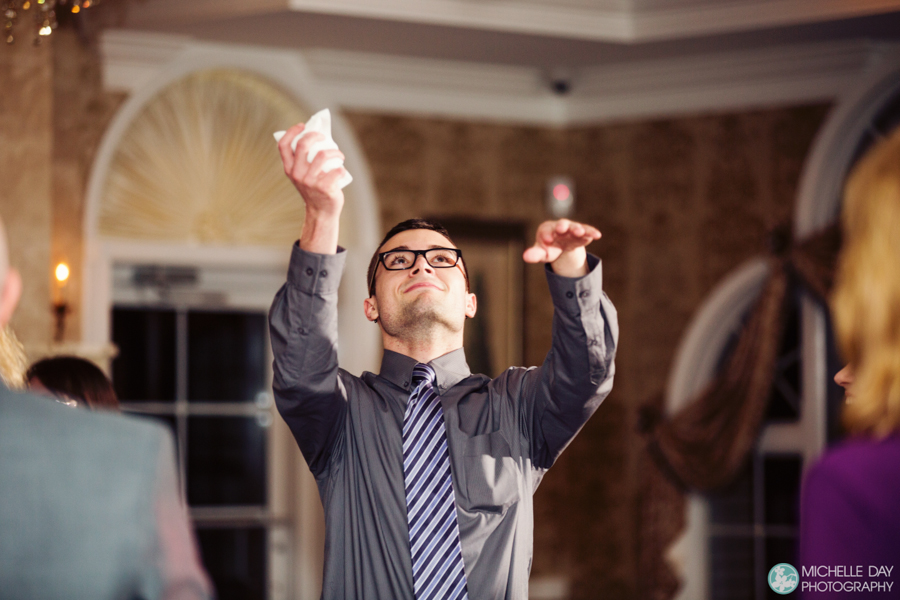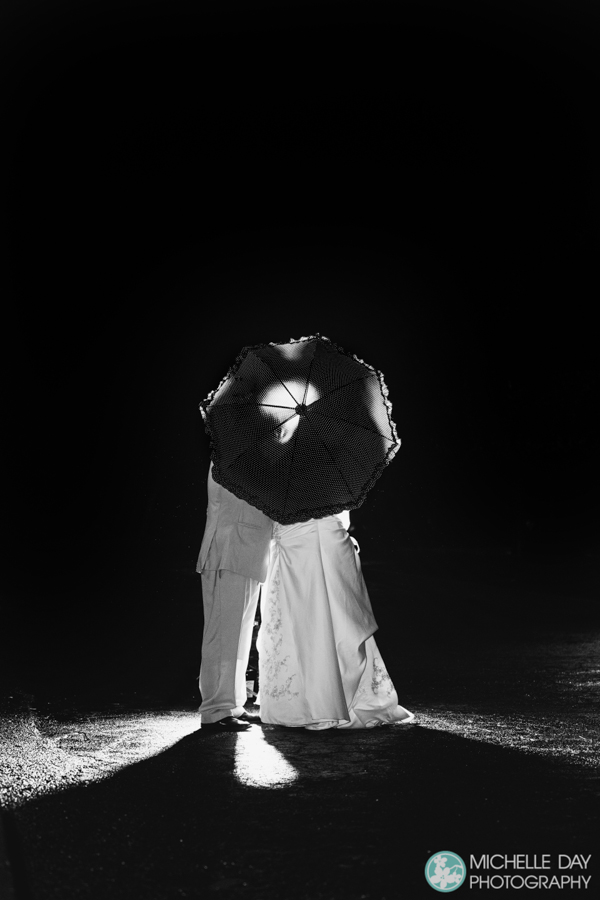 When the world gives you lemons make lemonade!  When the skies give you rain, make really cool photographs!  I pulled Justin and Barb aside before the end of the night for these last 2 shots and I think it was so worth it!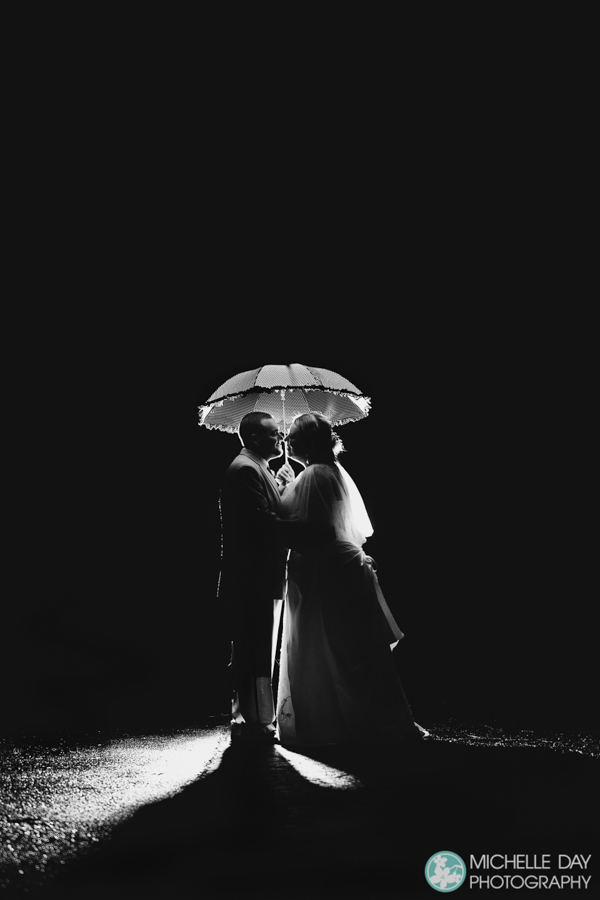 Thank you Justin and Barb for inviting me into your lives to share in your wedding journey.  It was truly an honor to capture the special and beautiful moments of your wedding day for you!
Michelle Day is a Buffalo NY wedding photographers based in Amherst NY near Buffalo NY.  Michelle Day Photography provides photojournalistic wedding and portrait photography services to Buffalo, Amherst, Williamsville, Rochester, the Finger Lakes, Western New York and Pennsylvania.  We tell your wedding story through beautiful imagery that is emotional and creative.  Buffalo NY Wedding Photographers.  Western New York Wedding Photographers.  Rochester NY Wedding Photographers.  Finger Lakes Wedding Photographers.  Erie Wedding Photographers.