Brittnay & Matt | East Otto, NY | Buffalo Wedding Photographers
Buffalo wedding photographers
There are so many things that keep me going in my business as a Professional Photographer.  First and foremost: My clients.  The relationships we build together throughout the planning and beyond the wedding day are priceless.  Another aspect I enjoy is how every wedding is different.  It's completely true!  Despite the number of times i have seen burlap in every color of the rainbow and mason jars this year, no wedding has been the same as the other.  Brittnay and Matt take the cake this season for the most unique and down to earth wedding I have had honestly in my entire career so far.  Let's begin: These two have been together for nearly a DECADE to begin with and are should mates.  Matt and Brittnay are equally into each other and when they are together, they both melt.  Their wedding was full of all kinds of details.  The entire event was held at Matt's family cabin in East Otto, NY which has to be the most grand and beautiful place I have ever visited.  I seriously was convinced that cabins like that only existed in magazines.  What a blessing that these two had that property to hold their celebration.  It was truly a hometown wedding.  From the hay bales for seating at the ceremony, to the girls (Brittnay included!) all glammed up in their dresses and cowboy boots and all the way down to the FULL fireworks display at the end of the night.  This was a wedding to remember!  I know I certainly will not forget it!  I trekked it up some seasonal use only roads to the family cabin and had the time of my life with some of the most genuine, down to earth and kind individuals I have ever met.  Brittnay and Matt, I know you love your photos already and I am so thrilled to share your story with any visitors here to the blog.  This wedding deserves to be shared!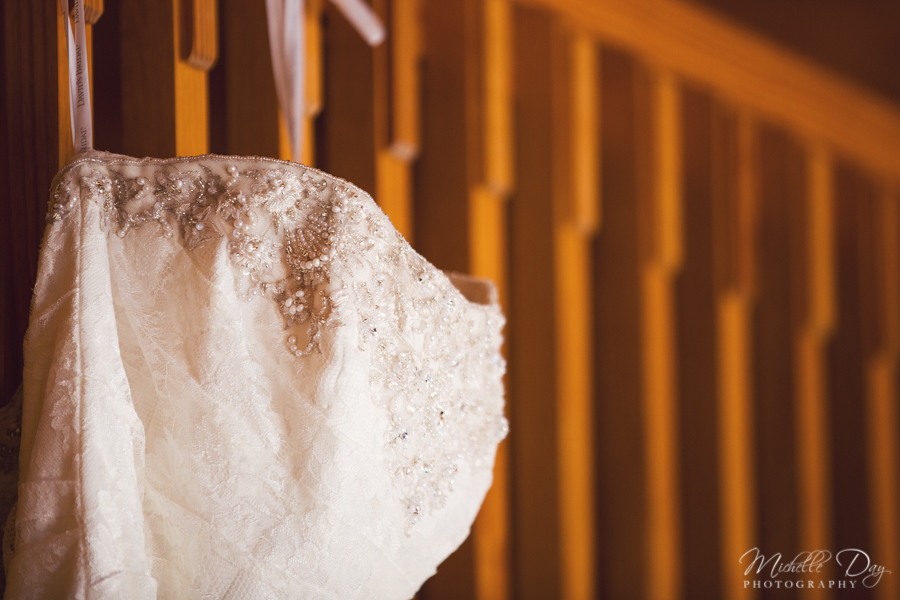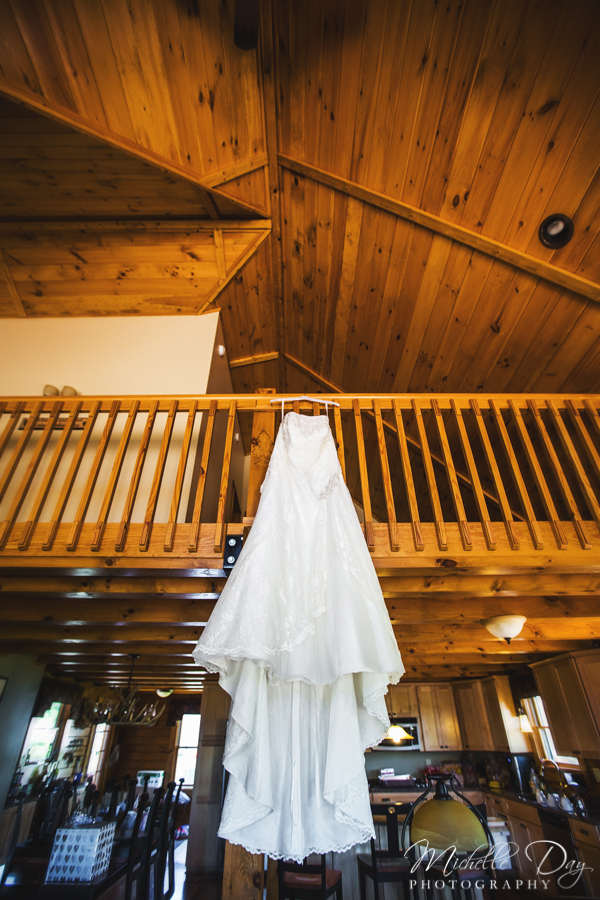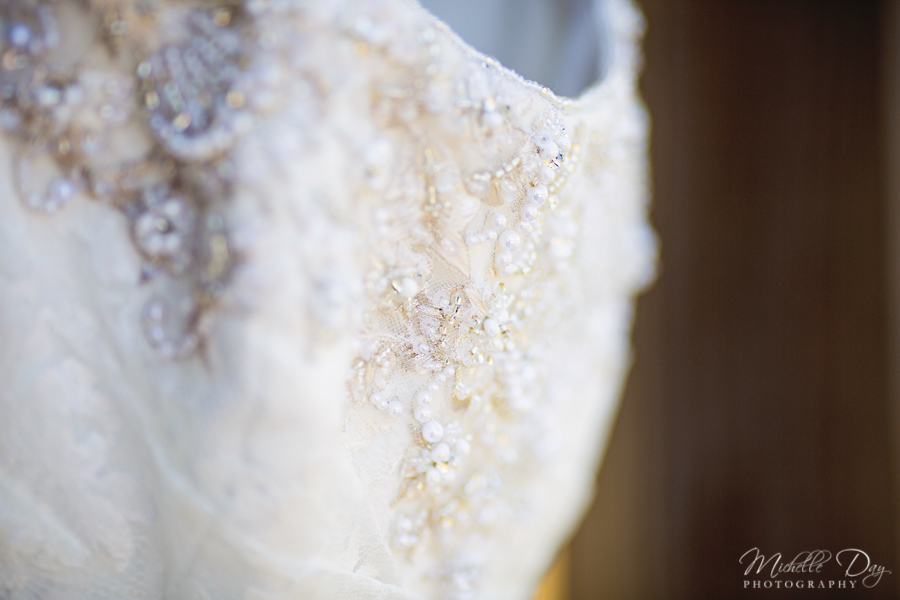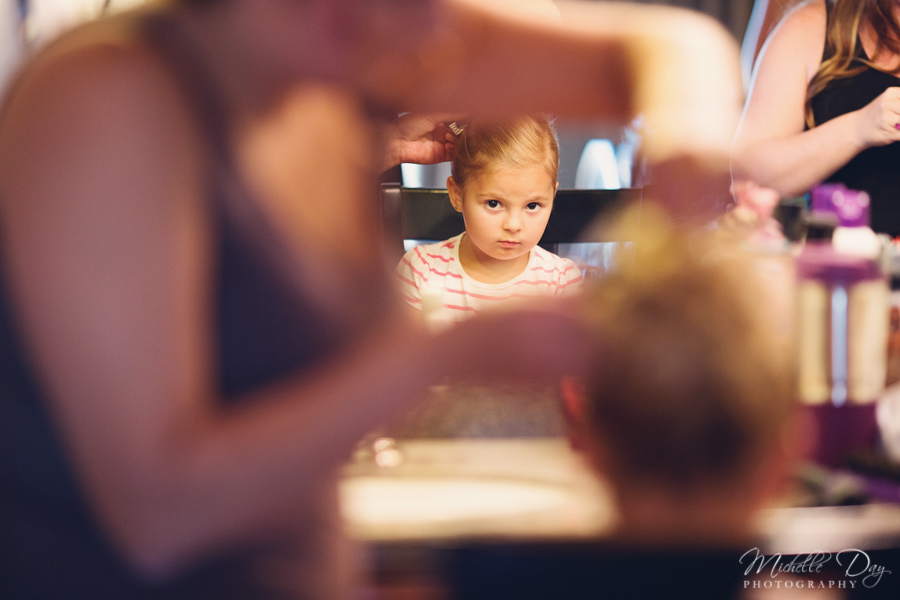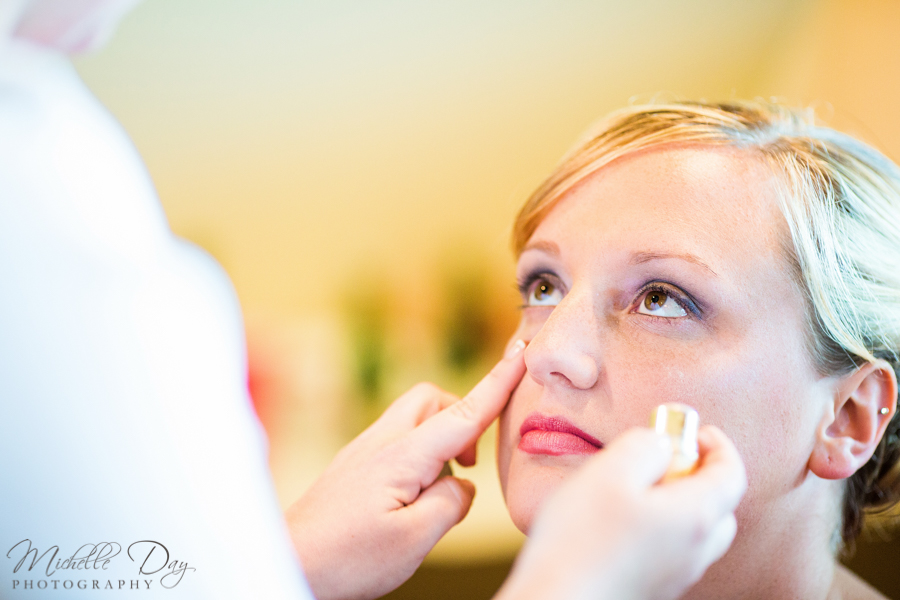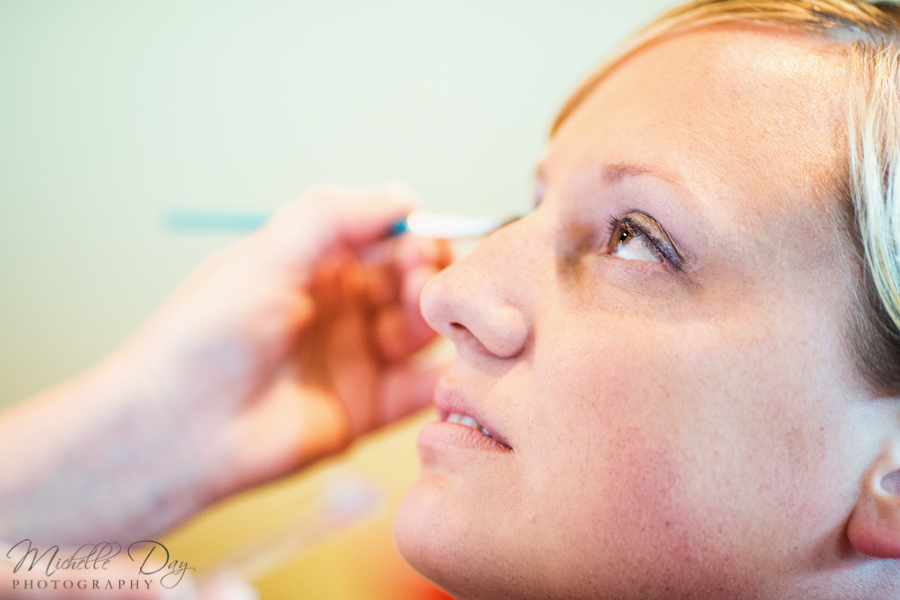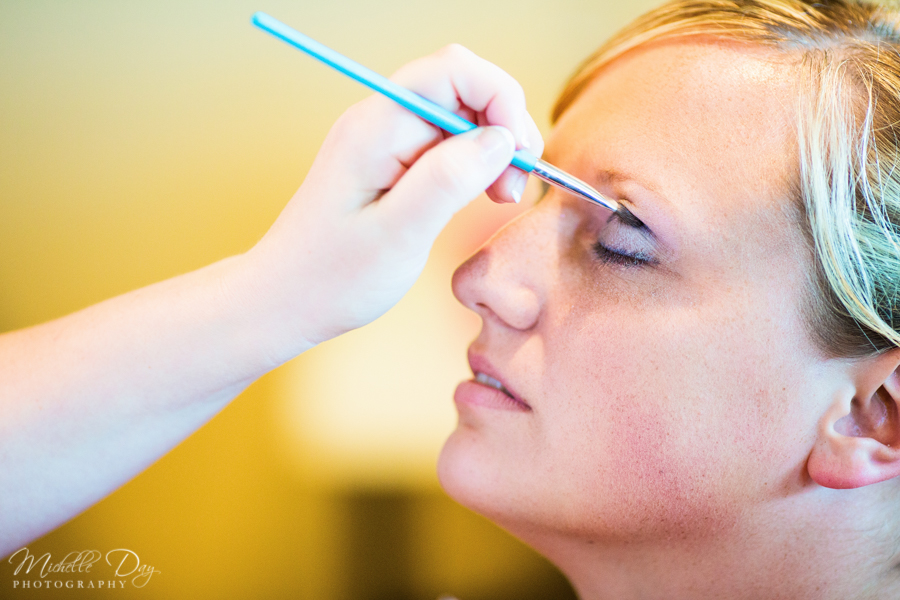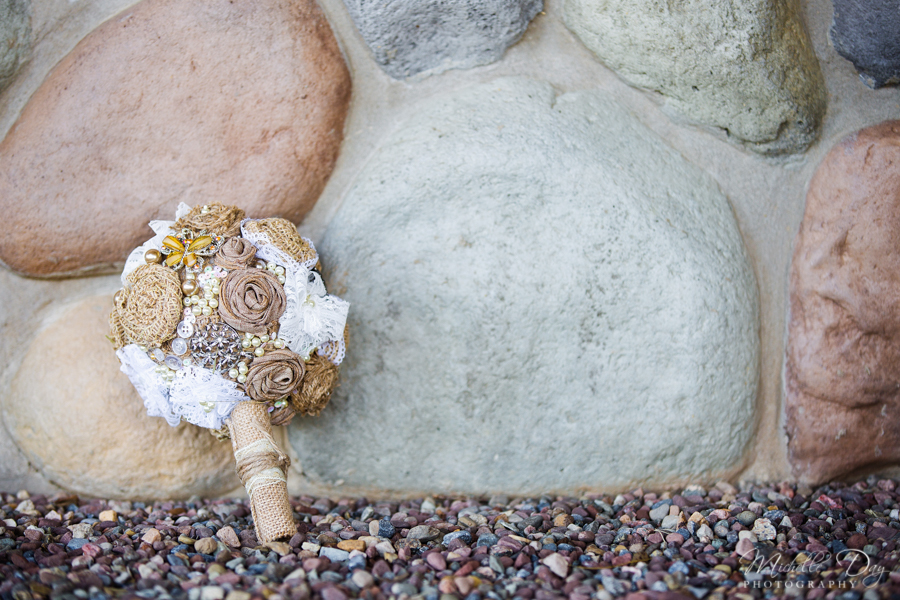 Into the details and sentiment as much as me.  Love this girl!  Brittnay made this shabby chic wedding keepsake bouquet.  This would have been a lot easier than my failed attempts at pressing flowers between book pages after my wedding :)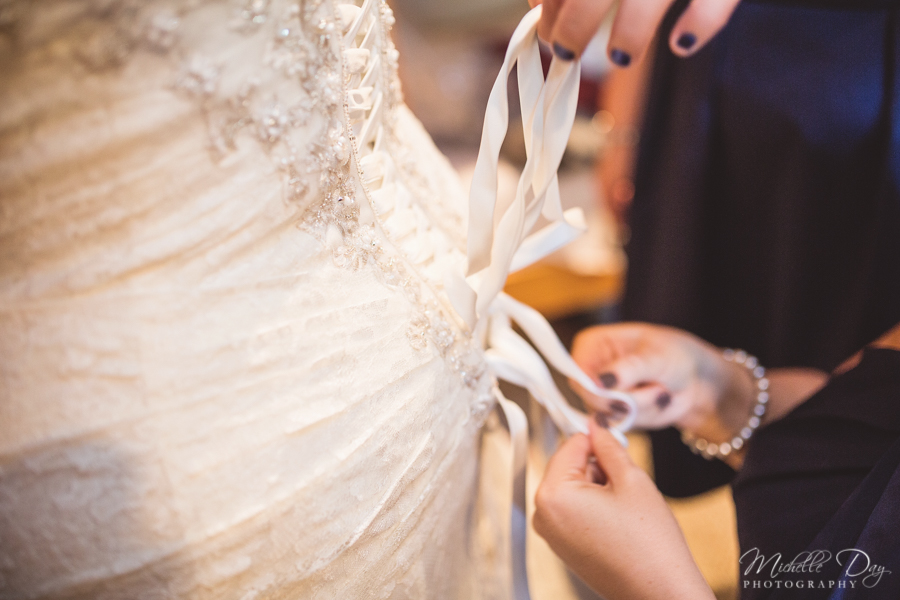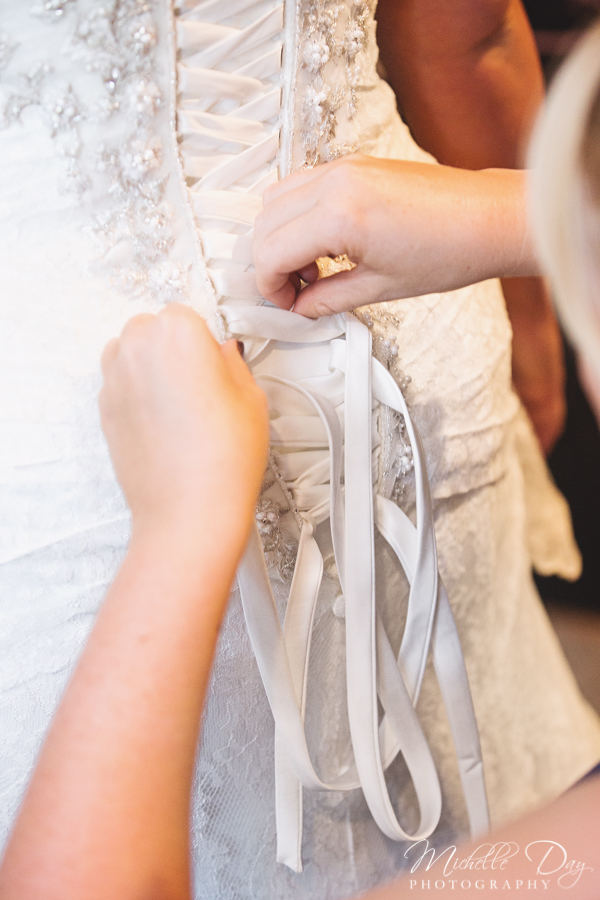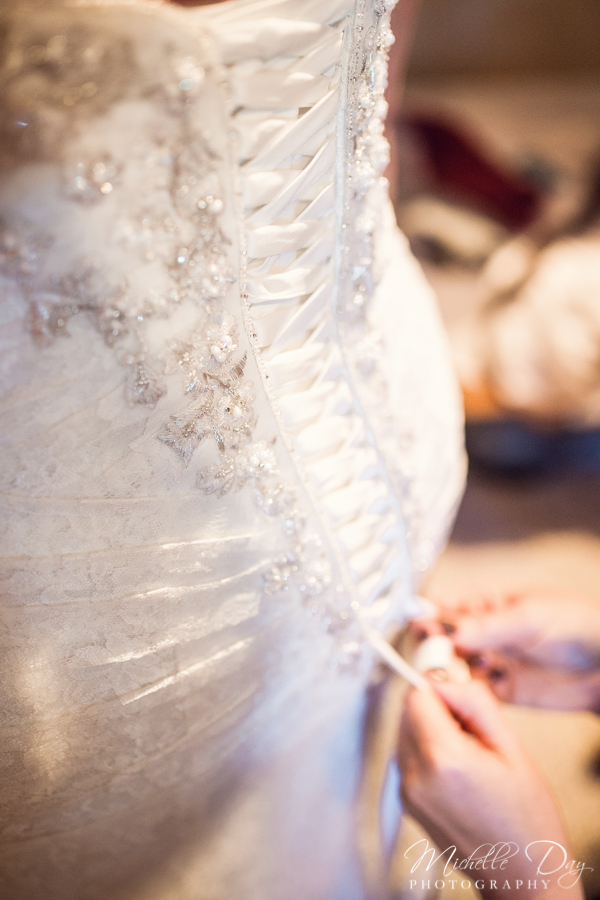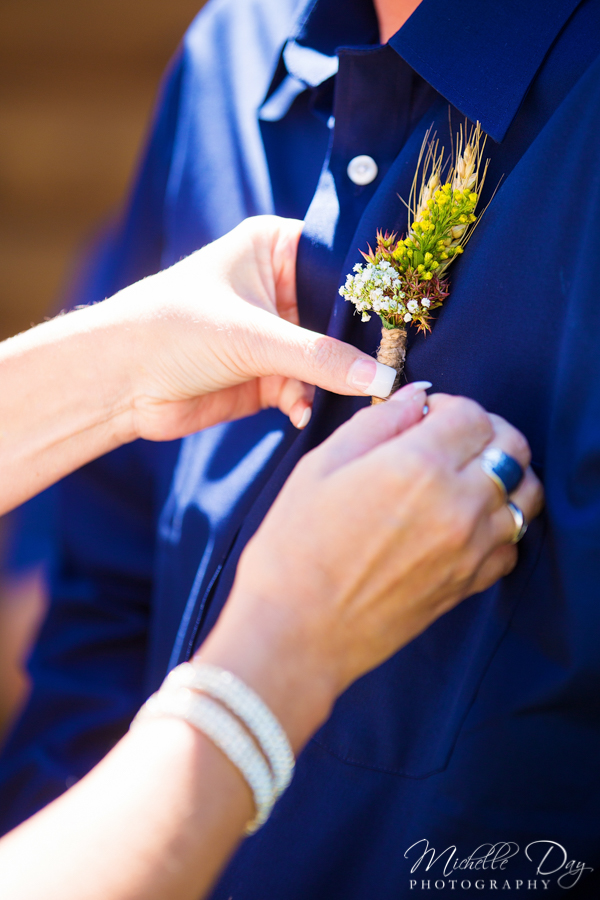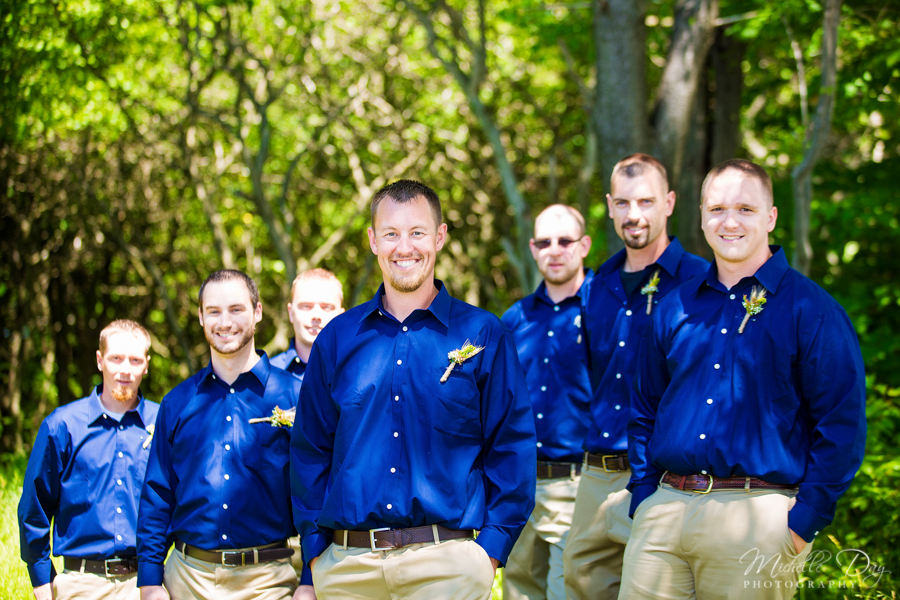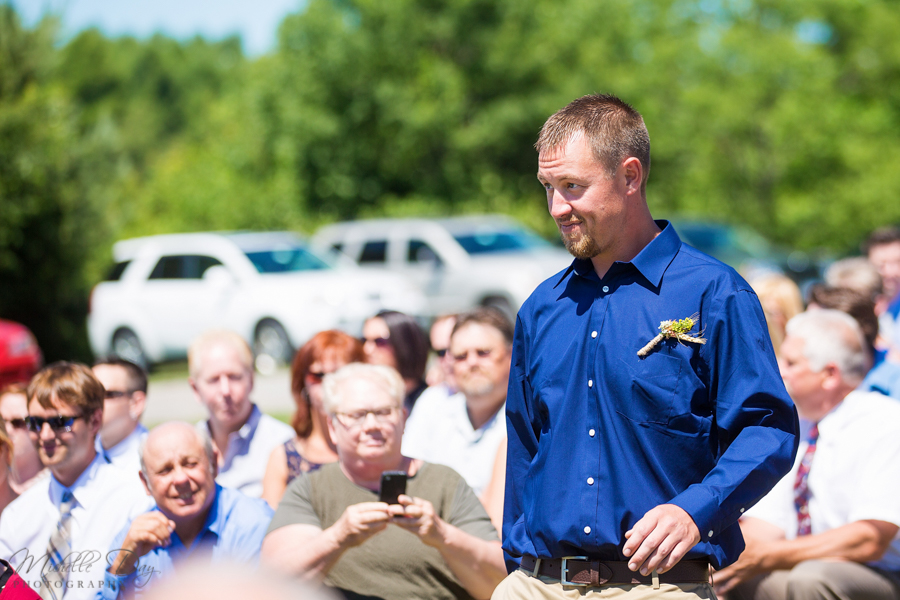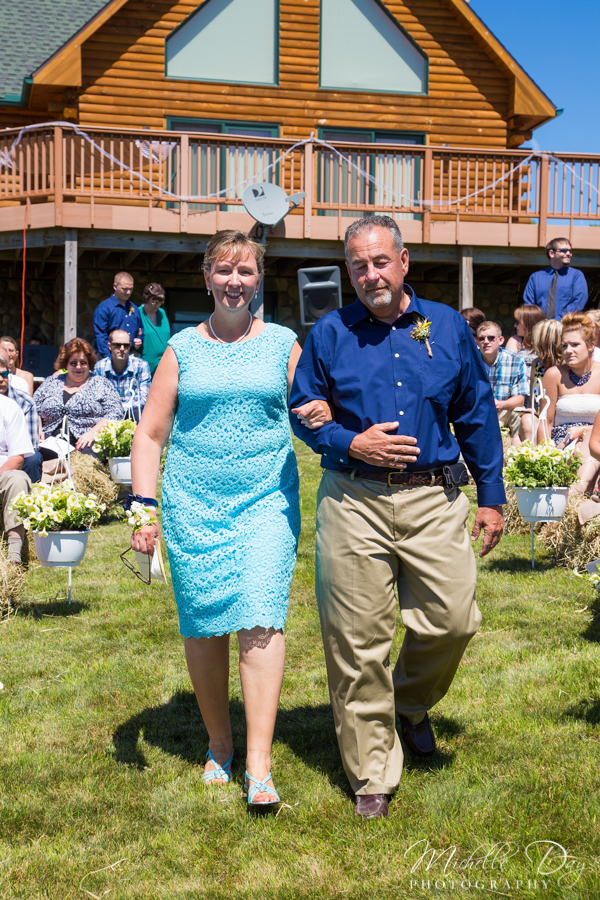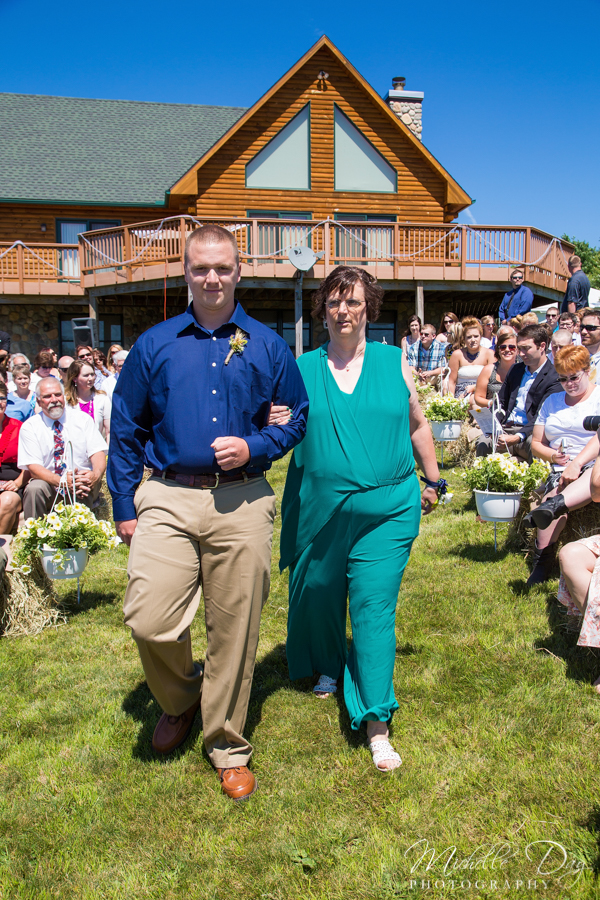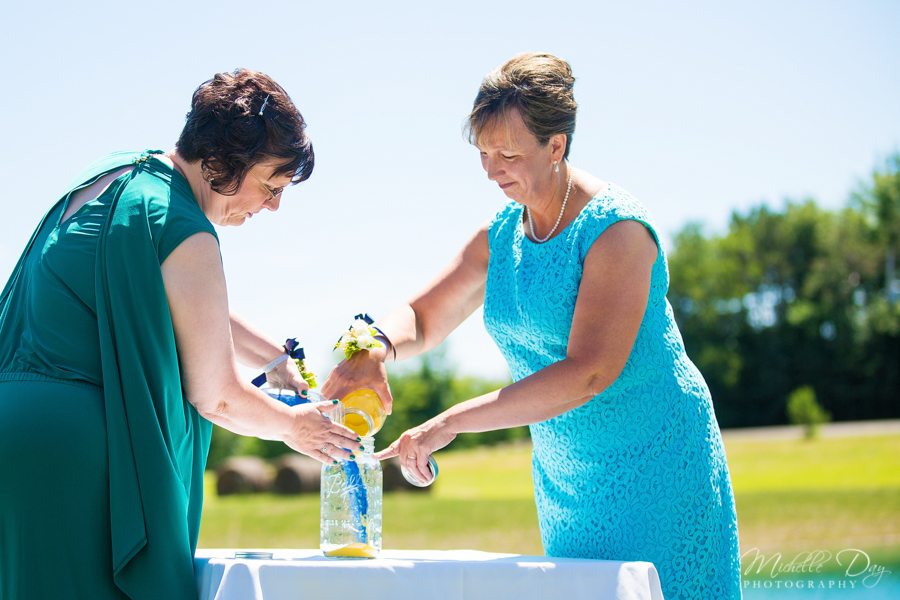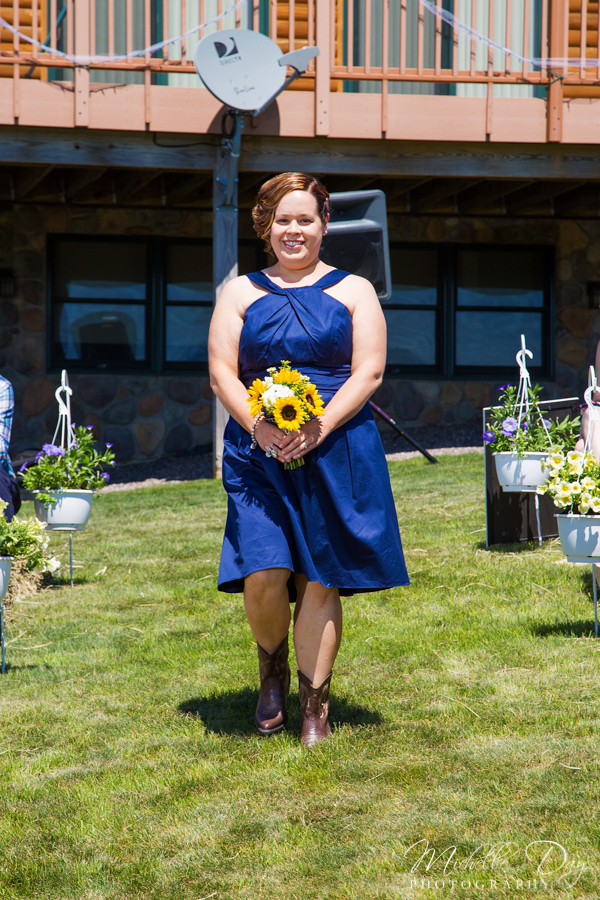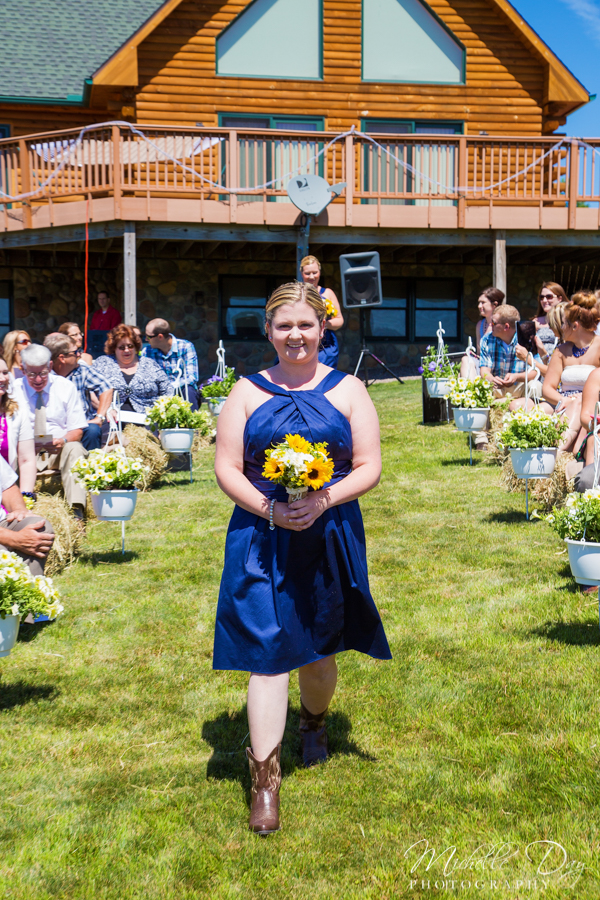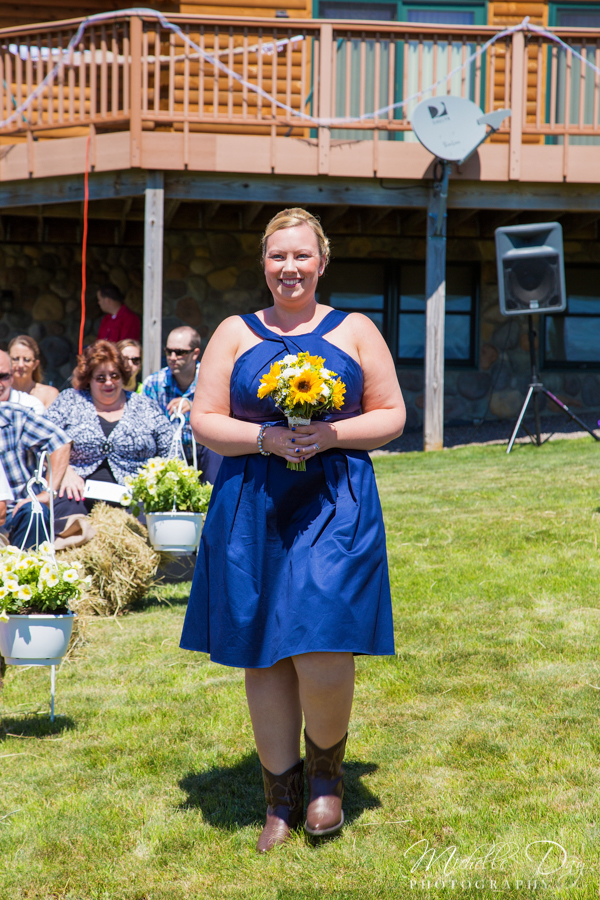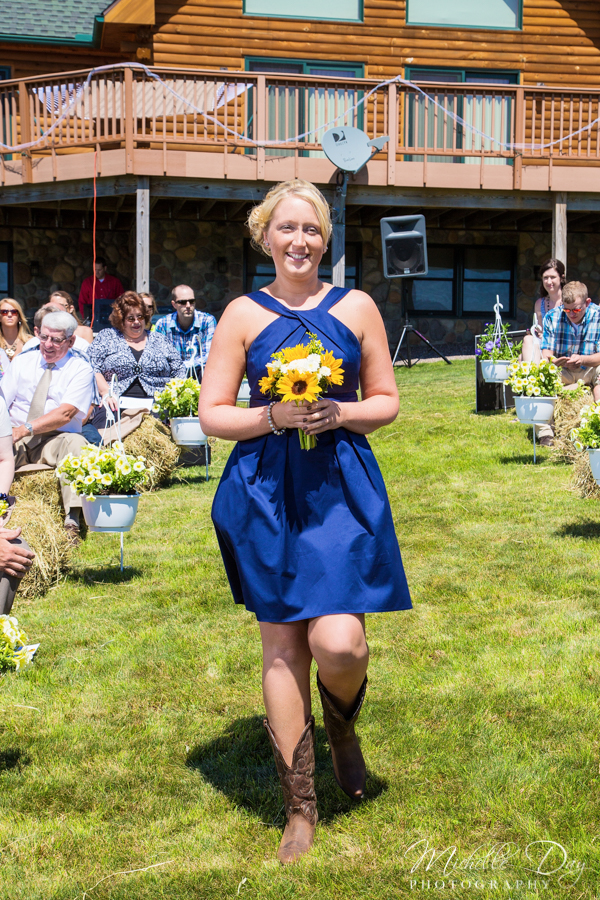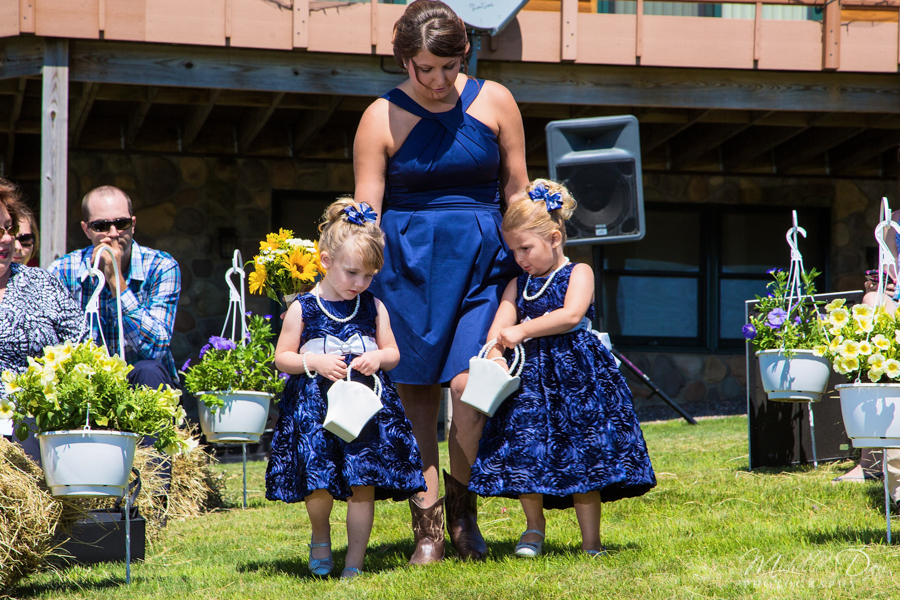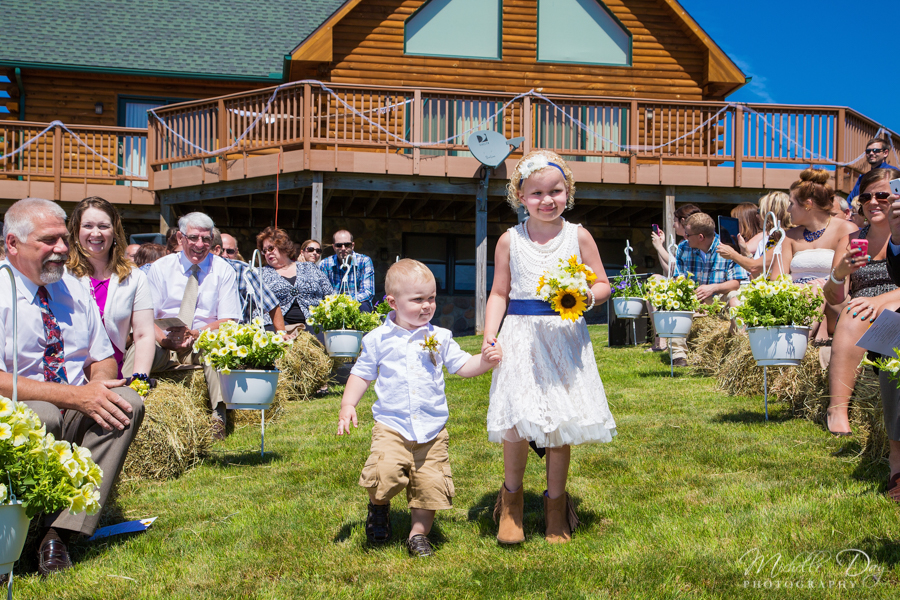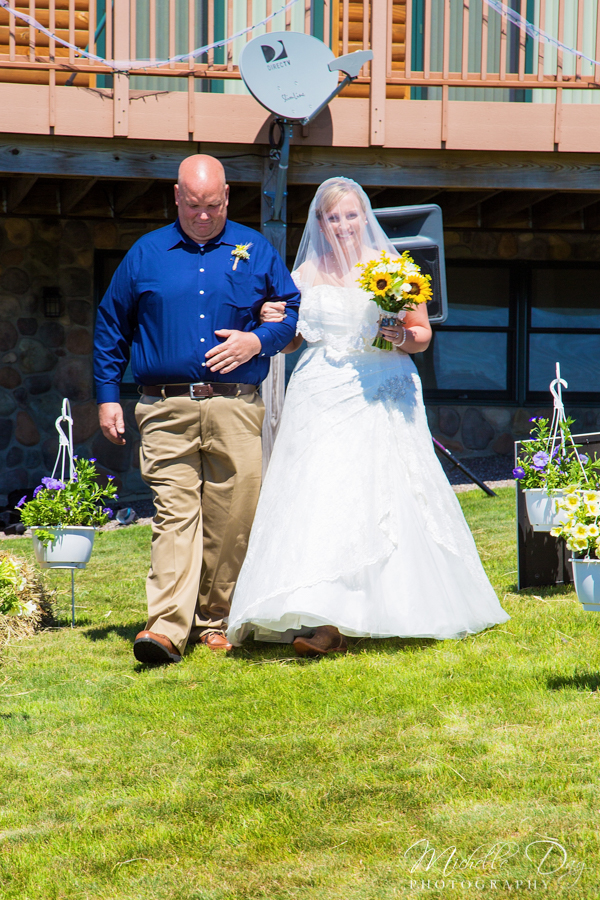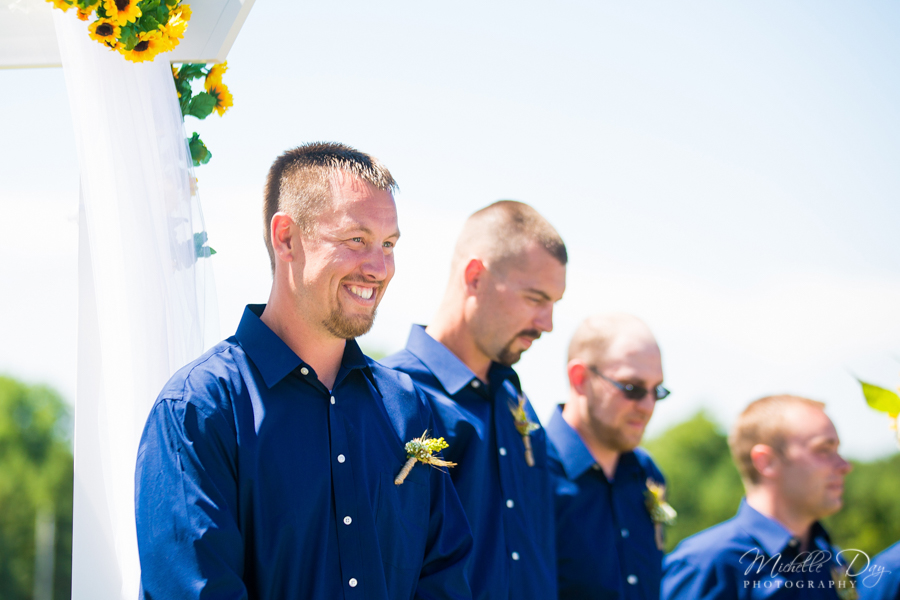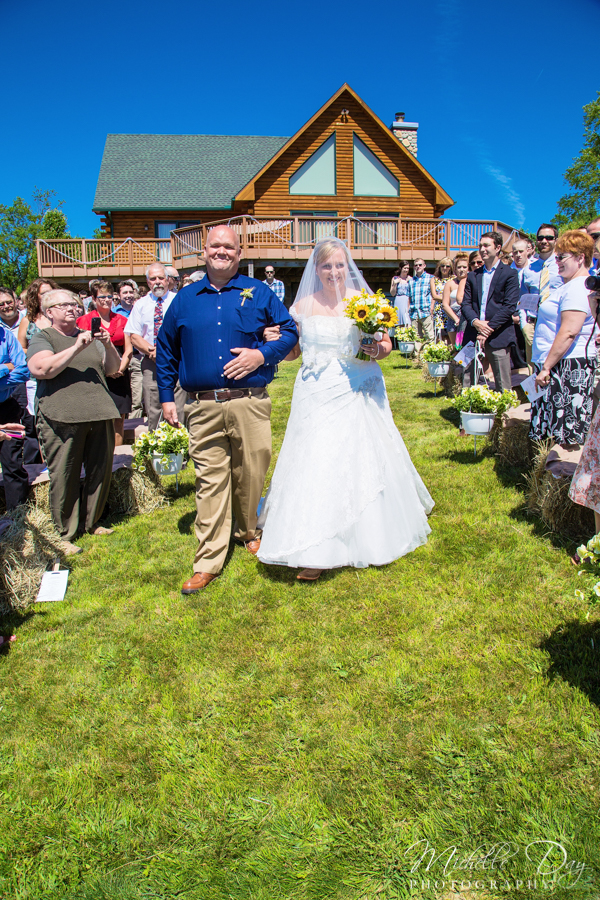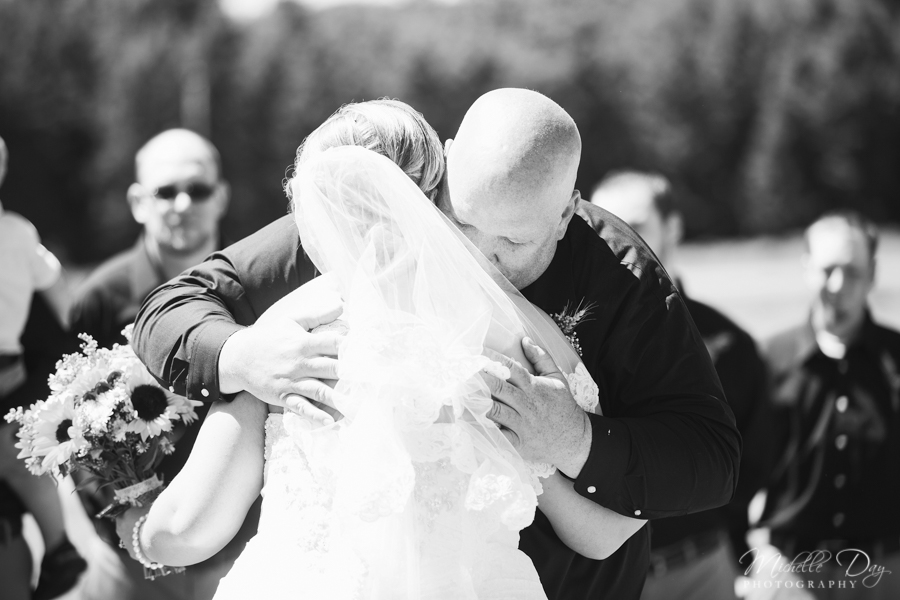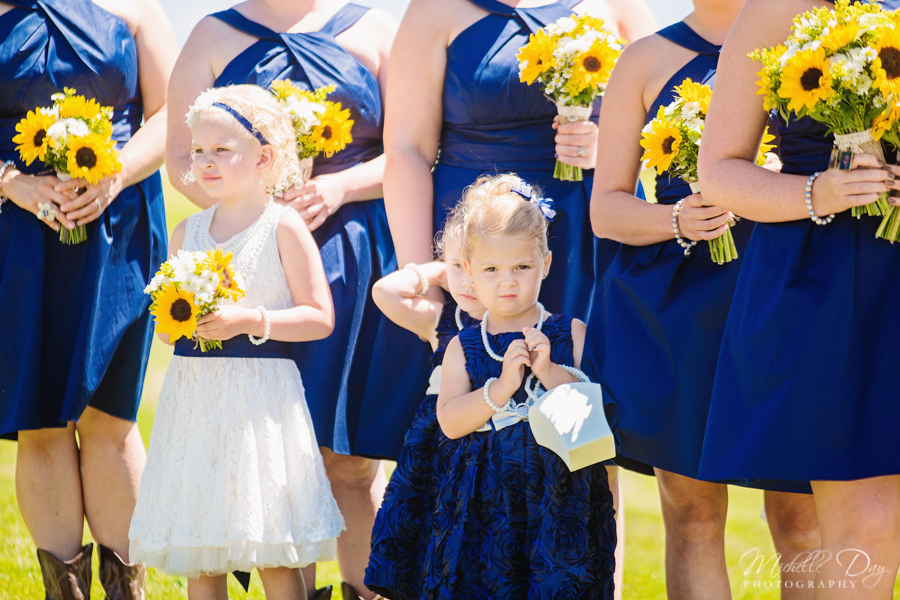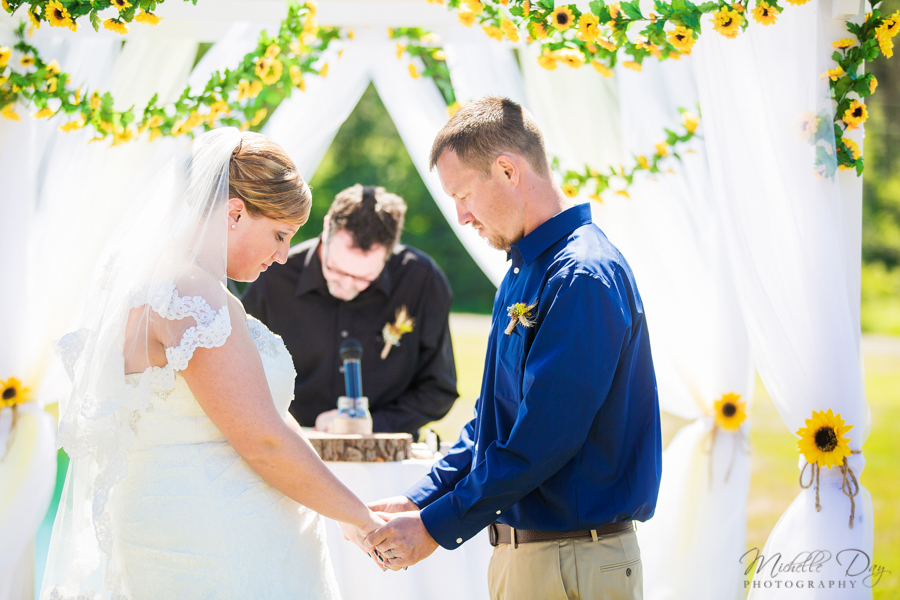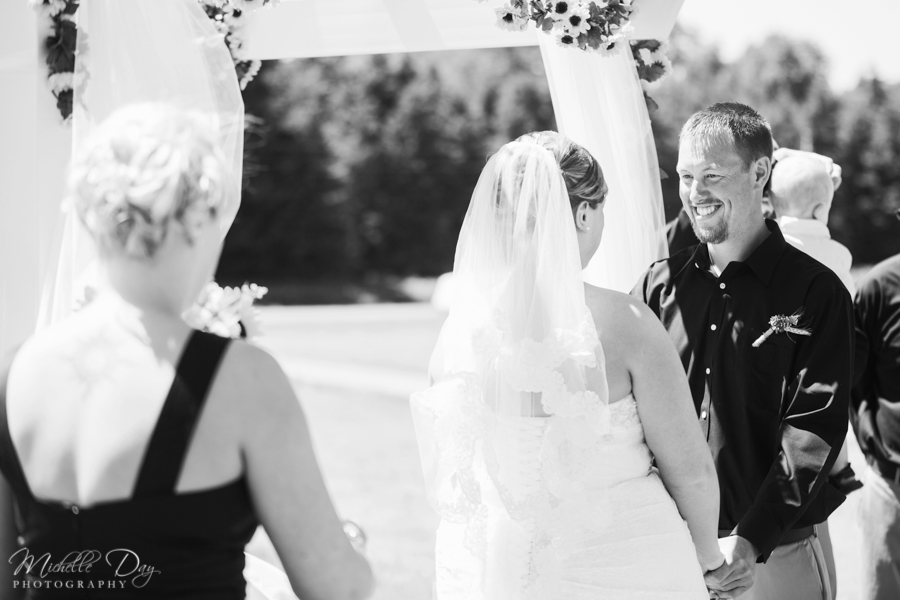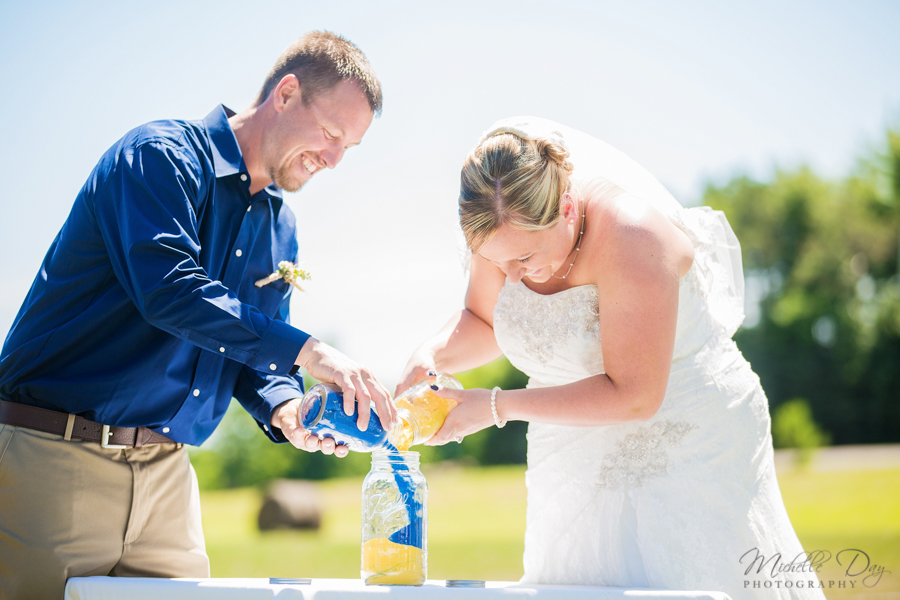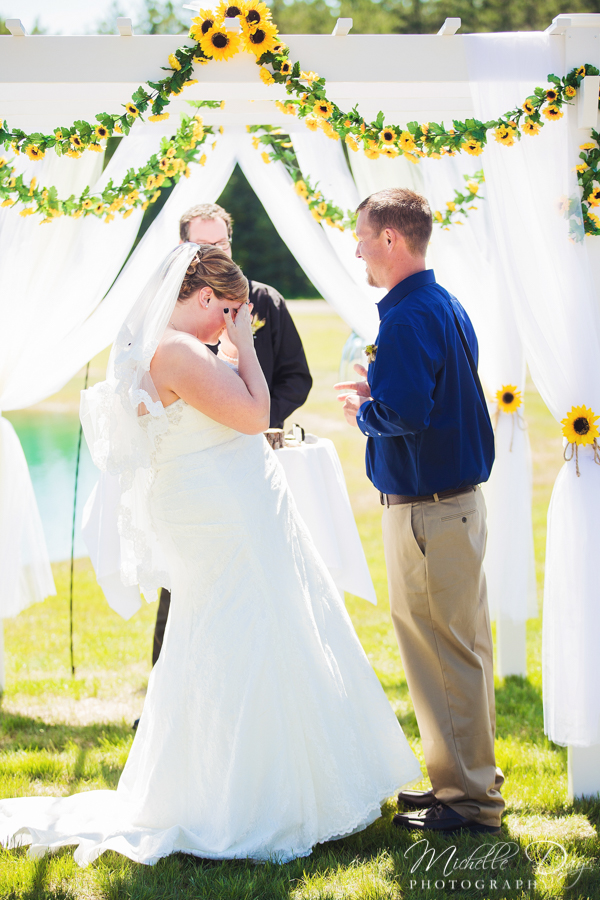 I believe the ring was placed on the wrong finger?!  Brittnay laughed it off charismatically along with the guests.  It was a cute moment and I'm so glad we caught it!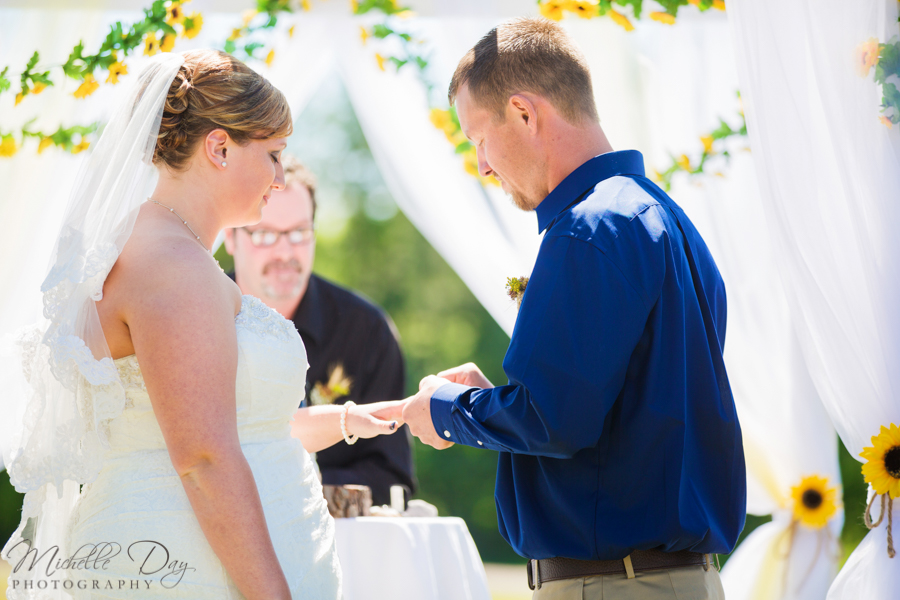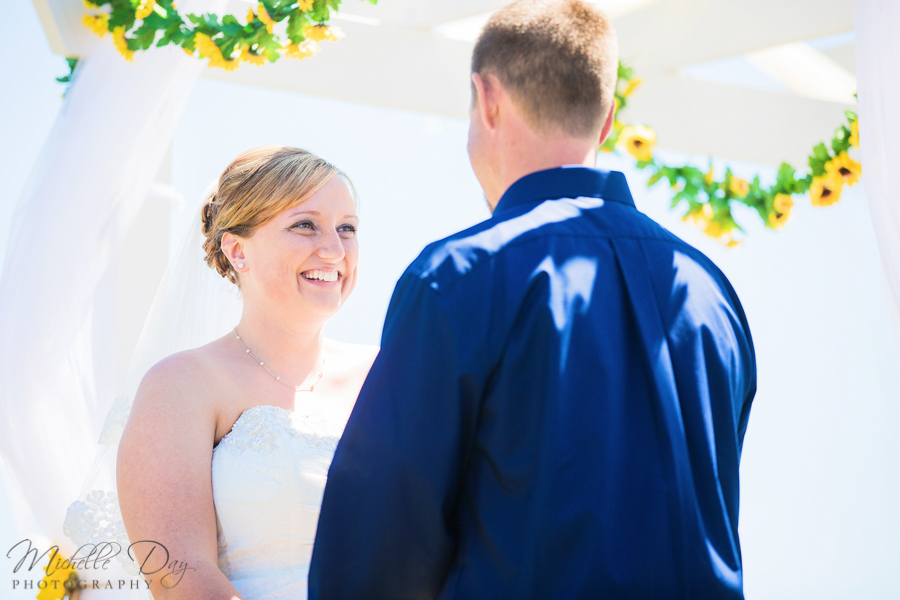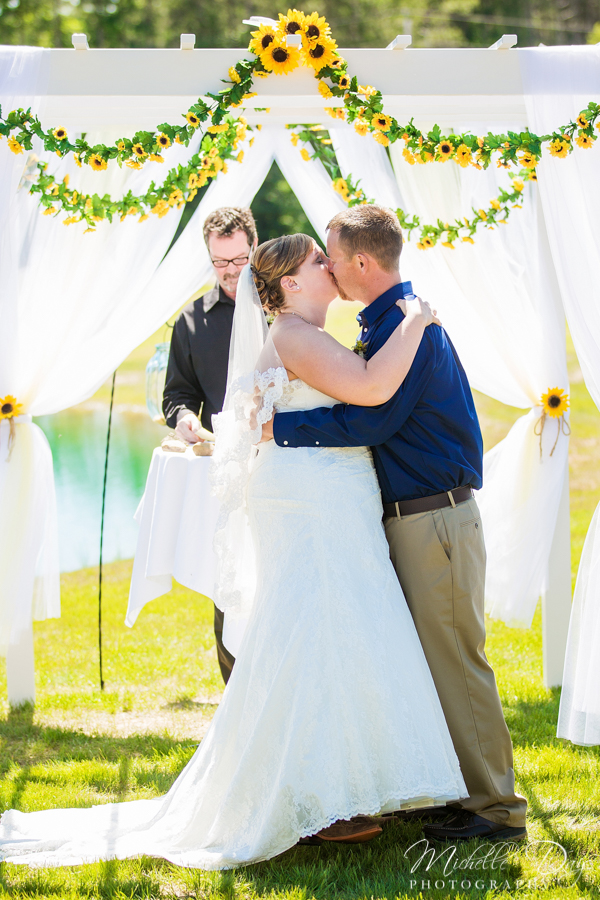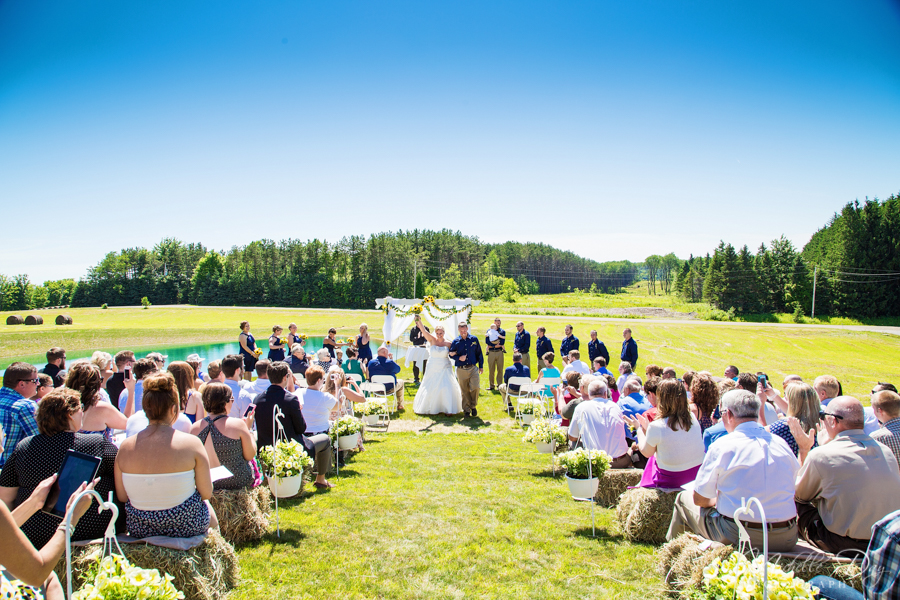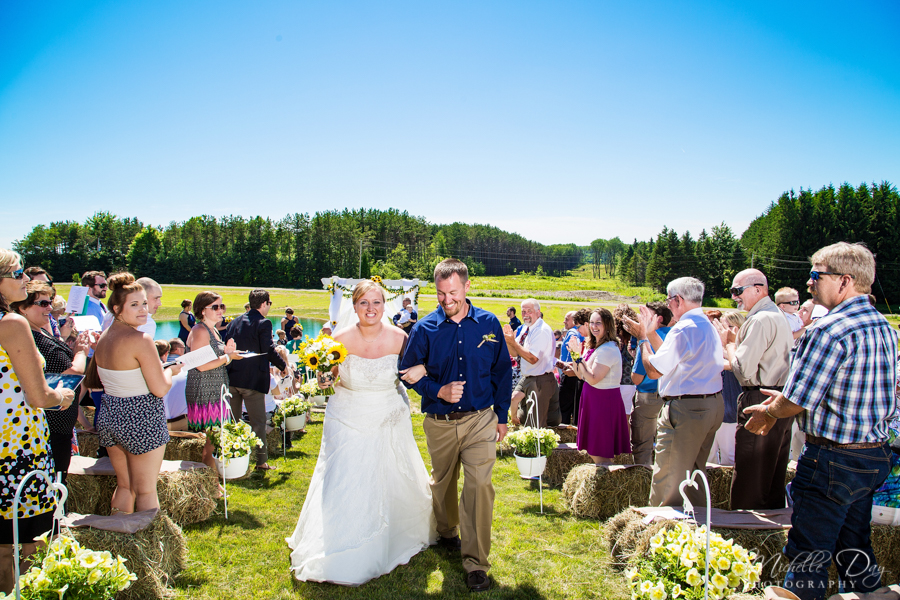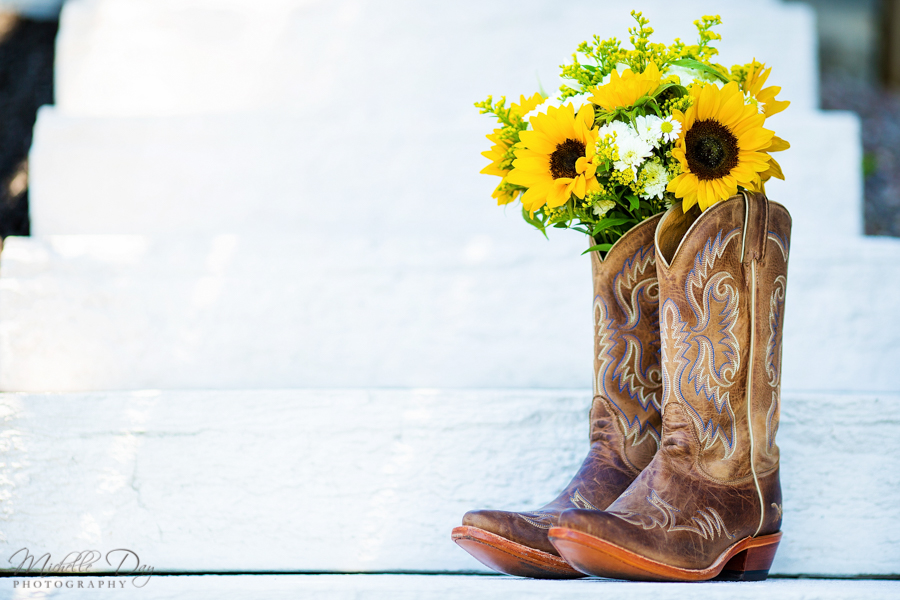 The only real way to walk down the aisle if you're having a country wedding...authentic cowgirl boots!  Fashionable and functional.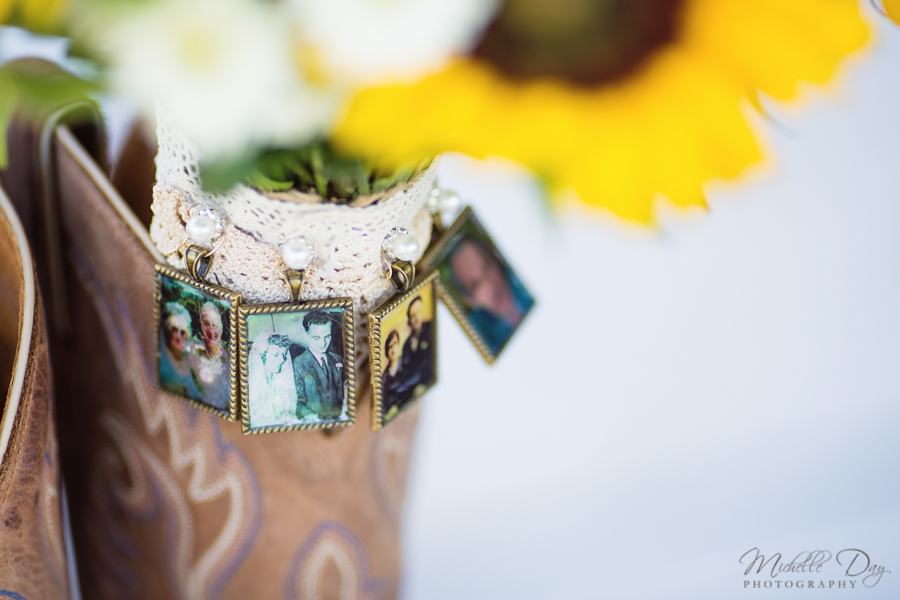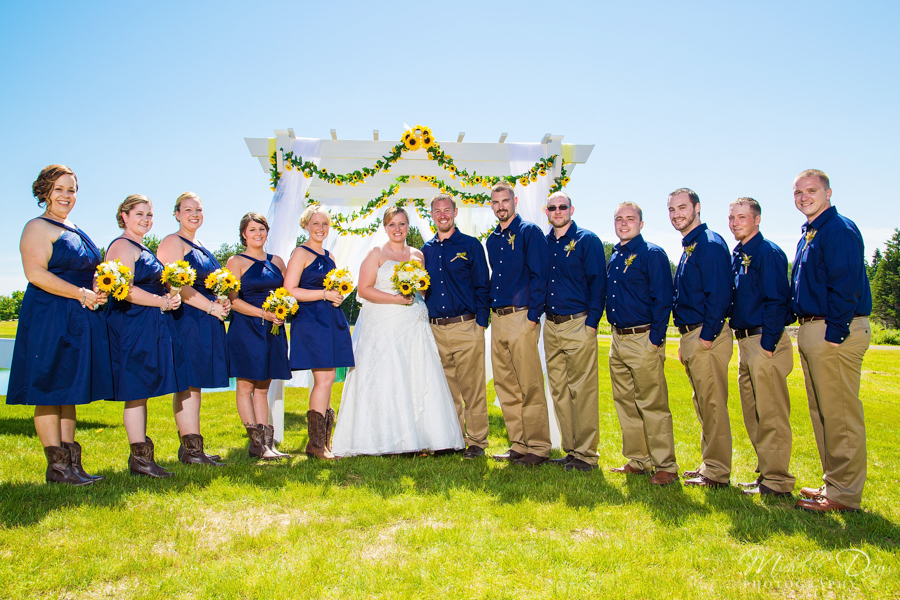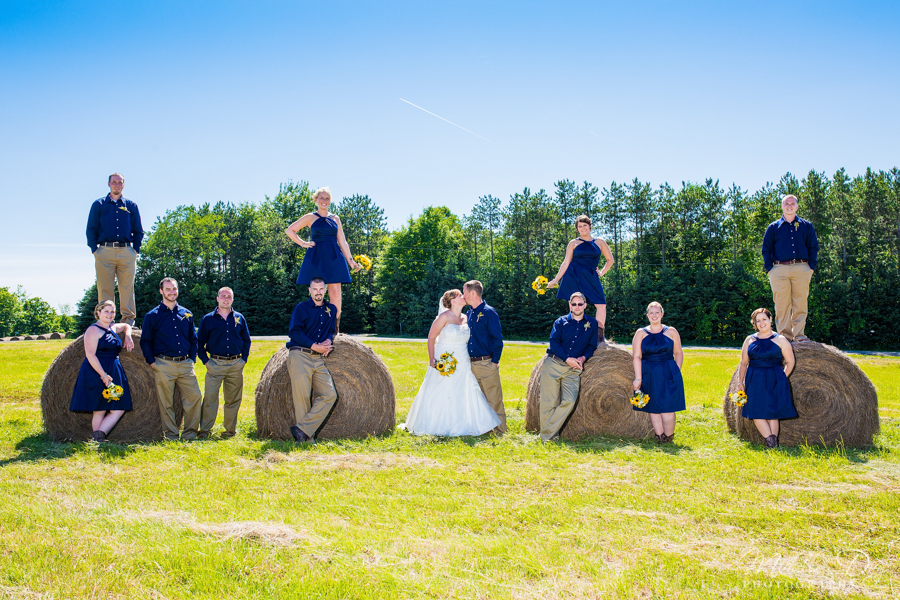 This shot turned out great!  Even the plane flying through the sky in the background!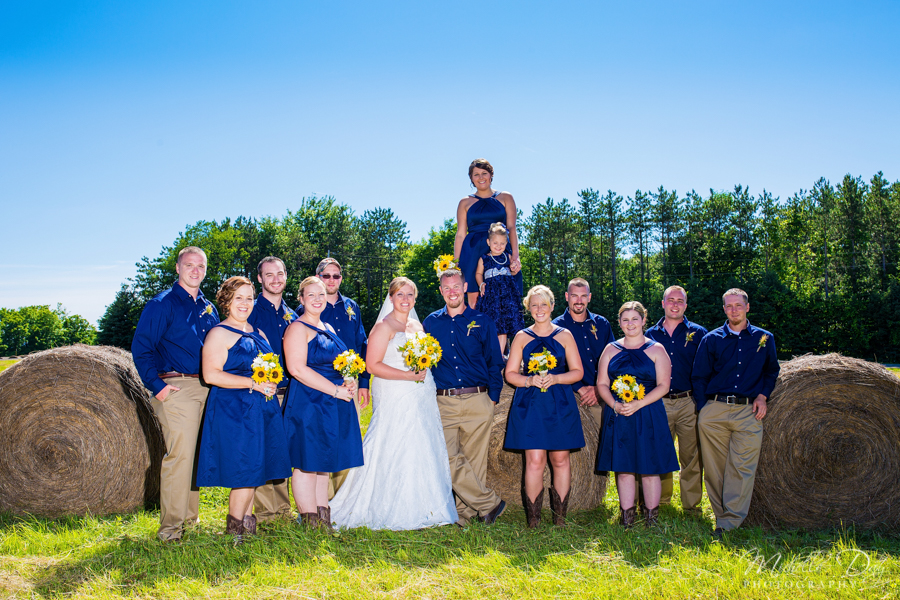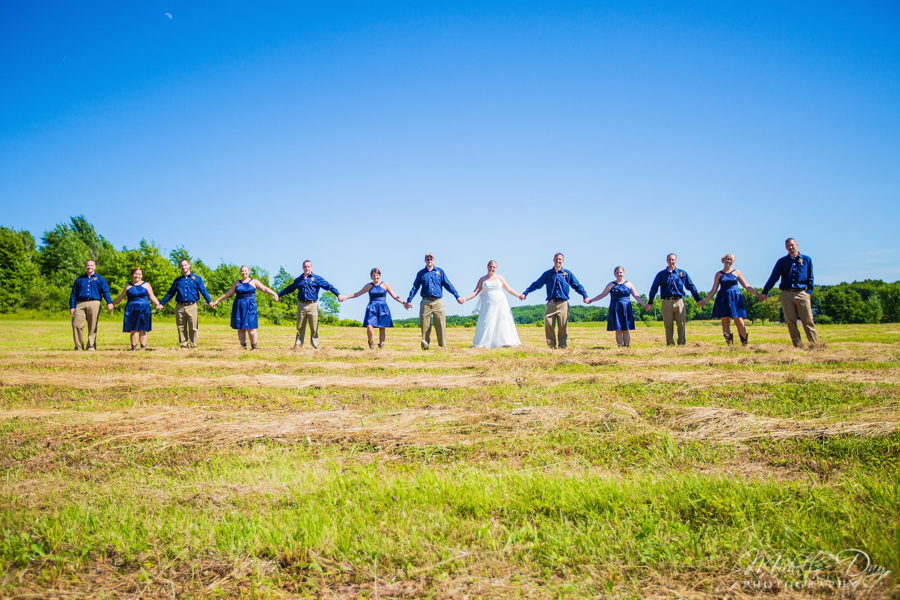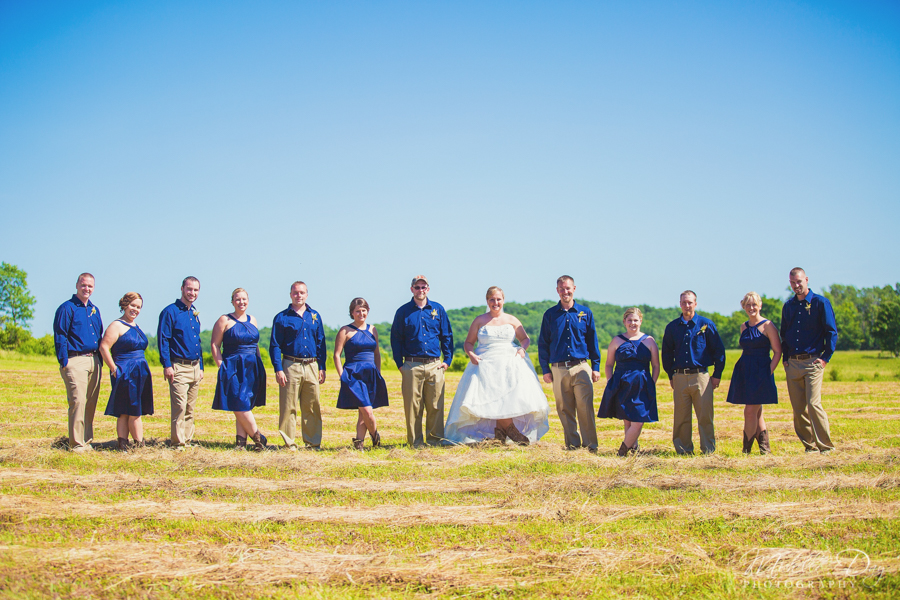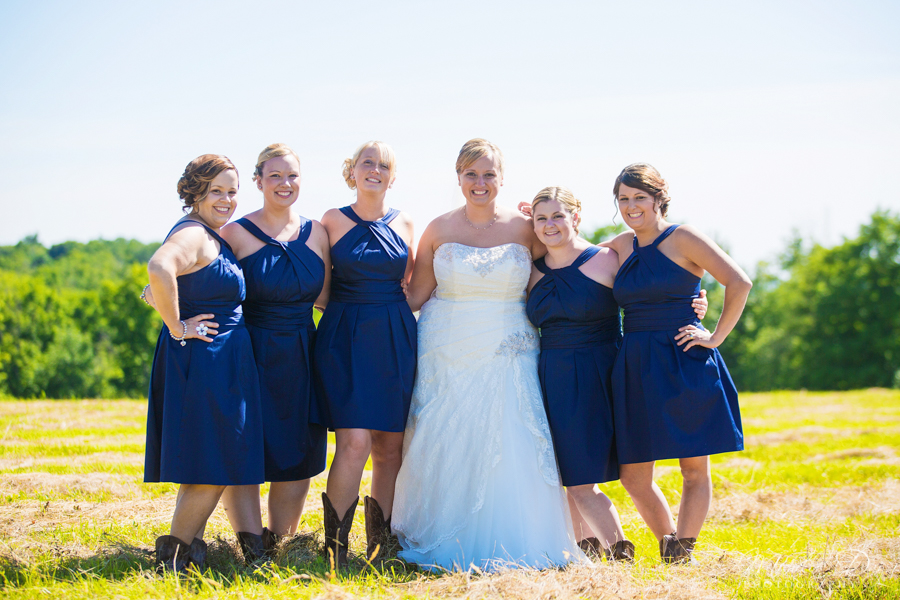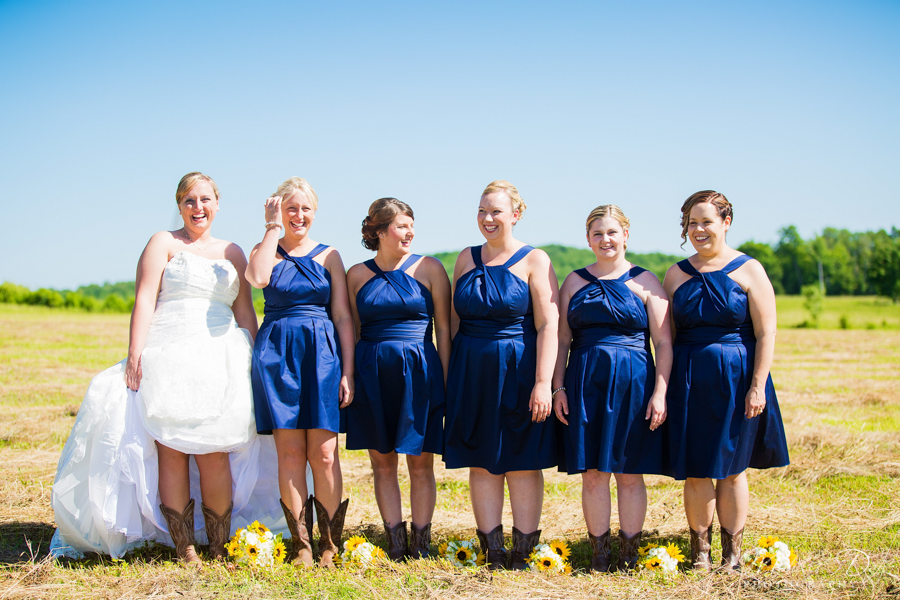 Love the boots!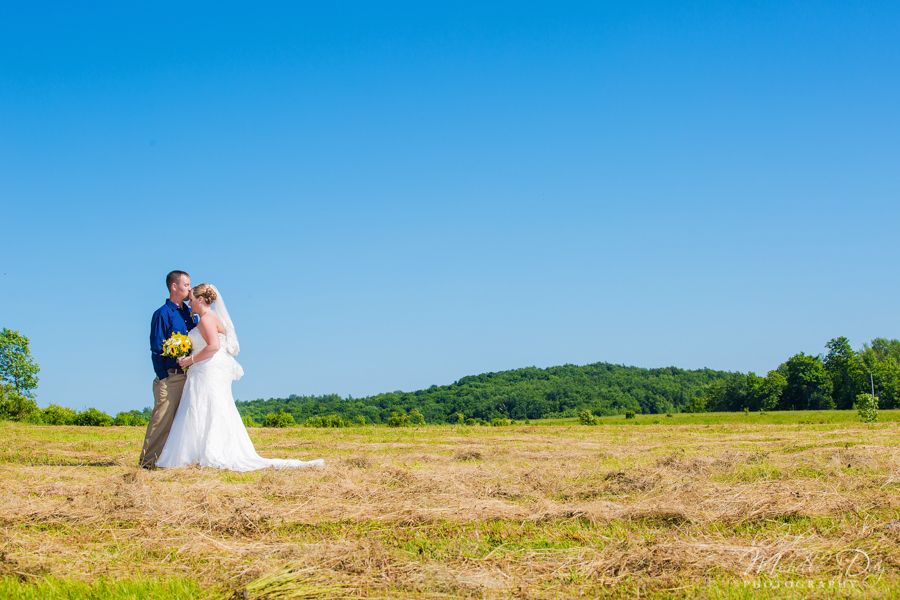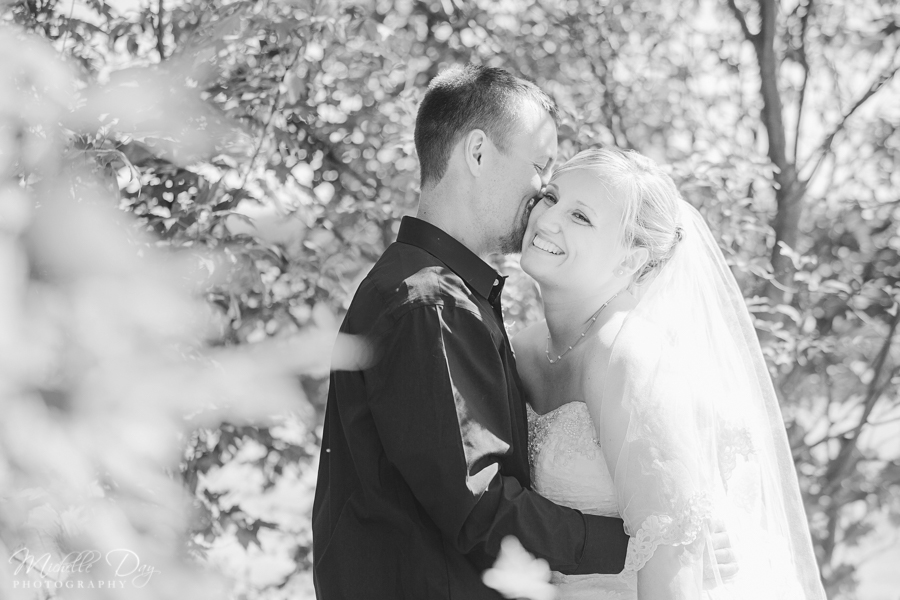 My personal favorite shot of the day!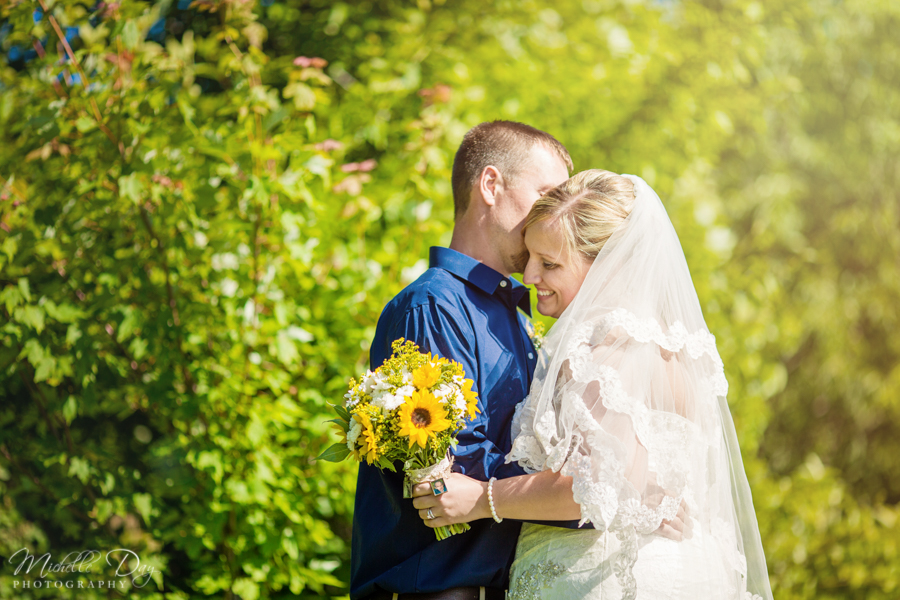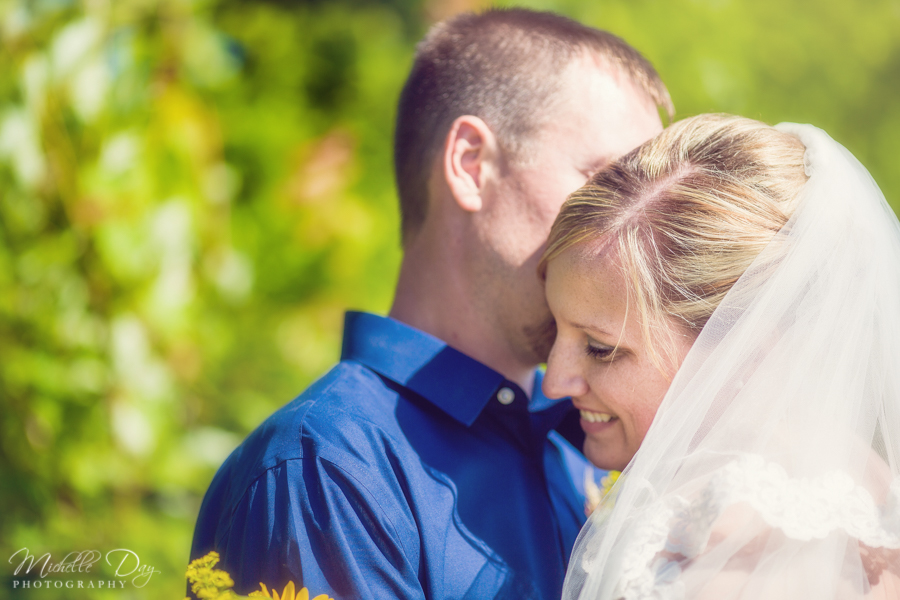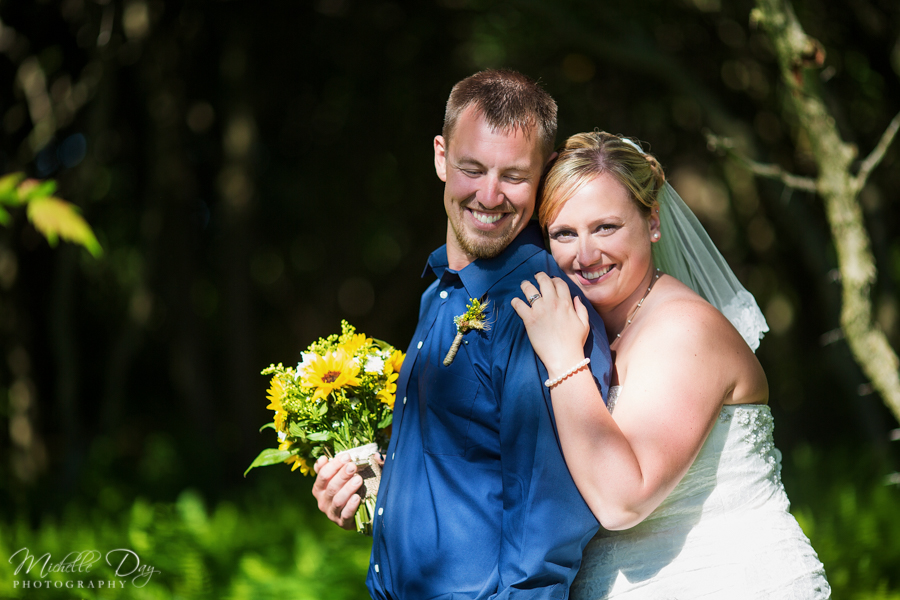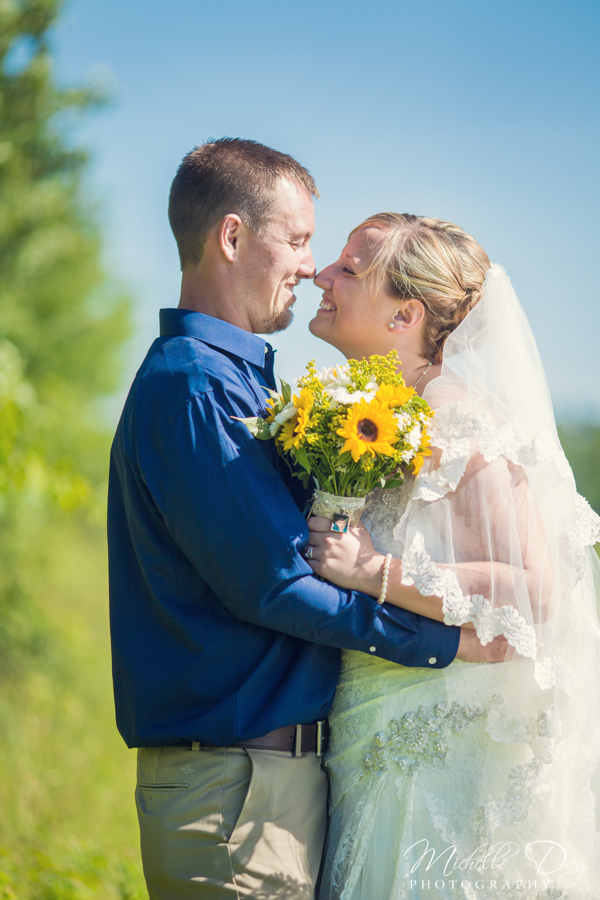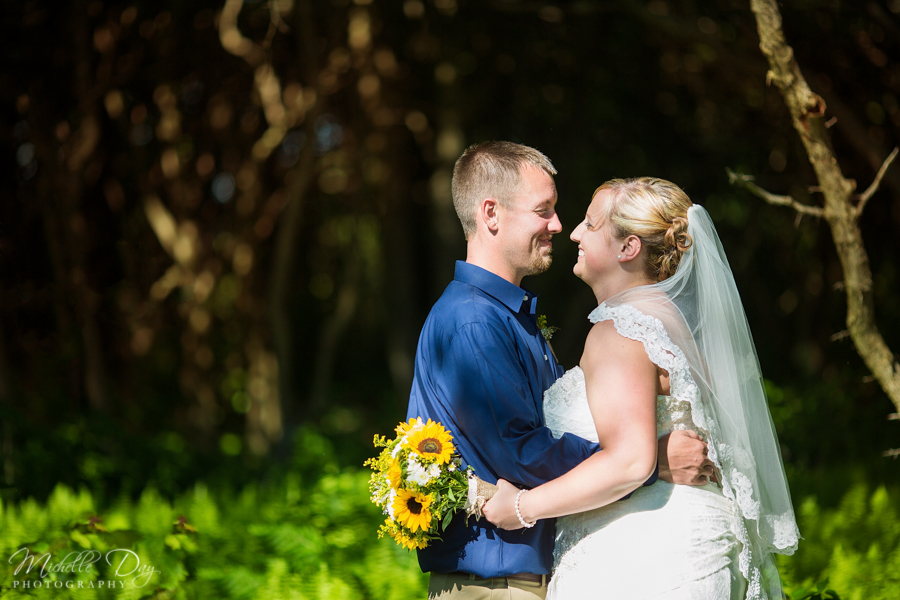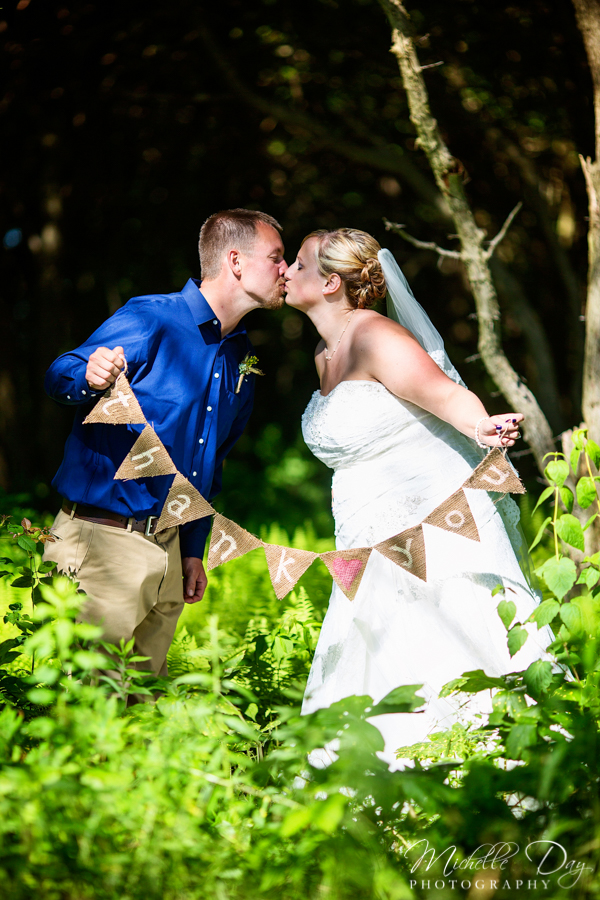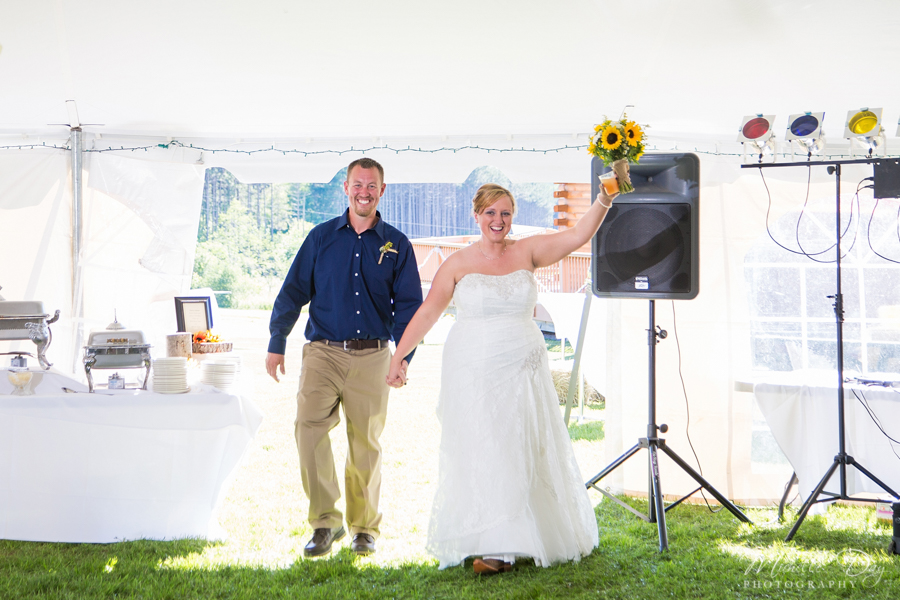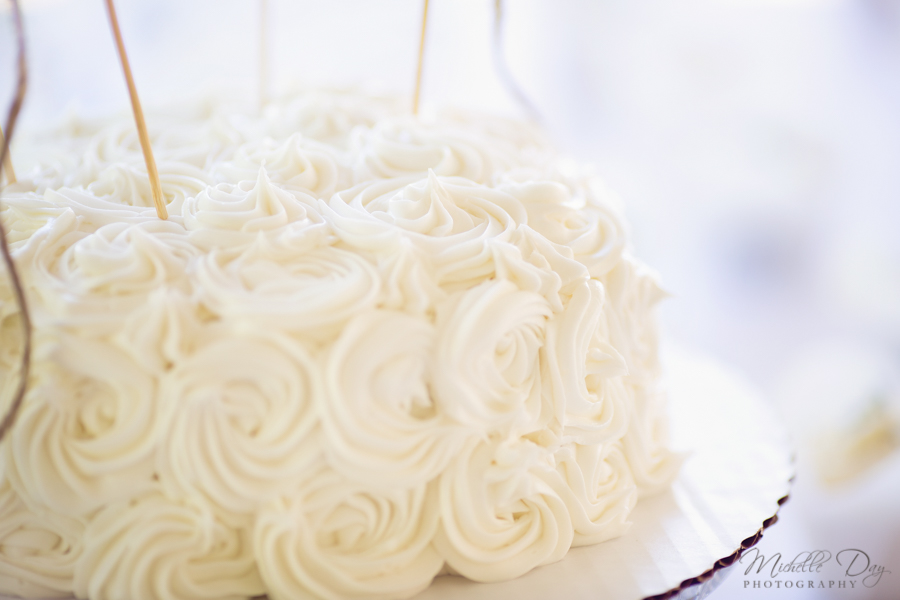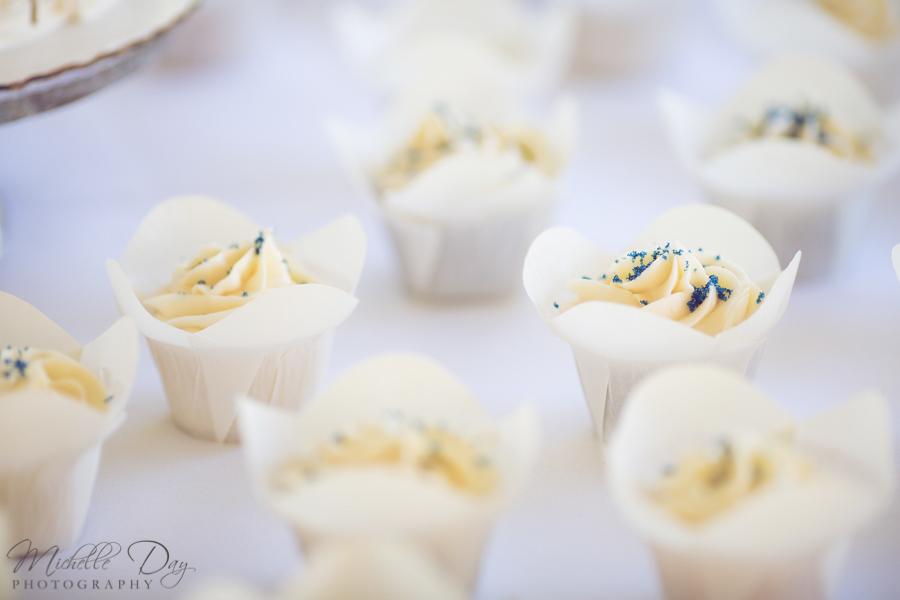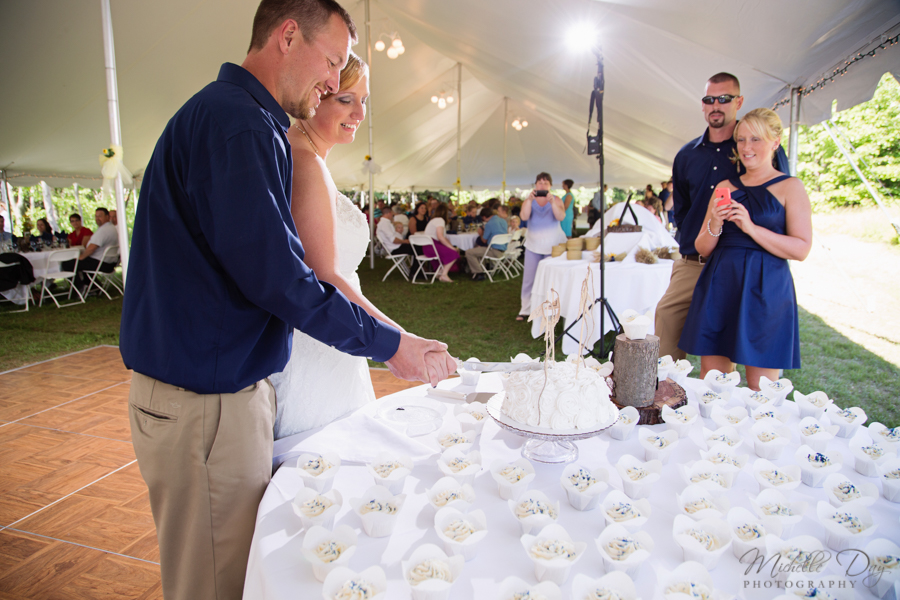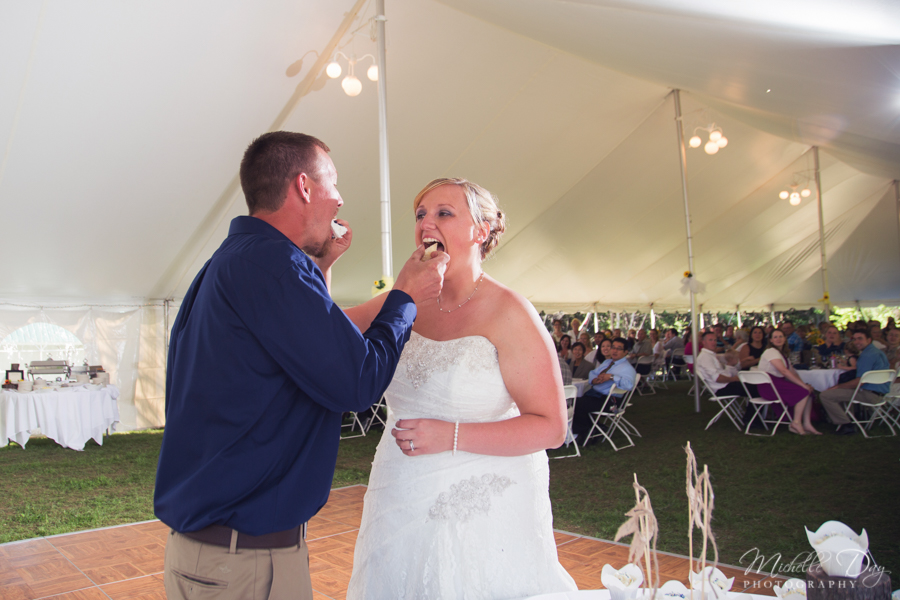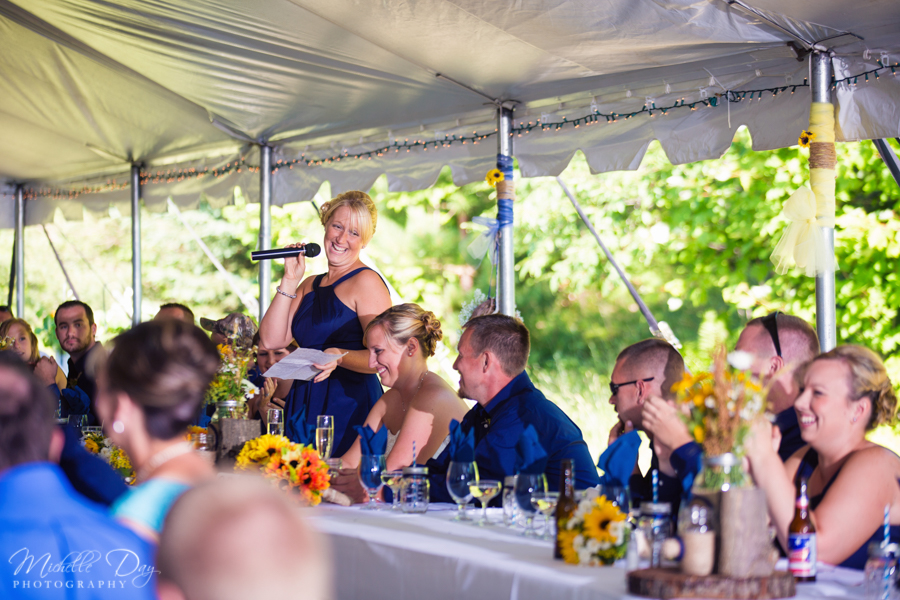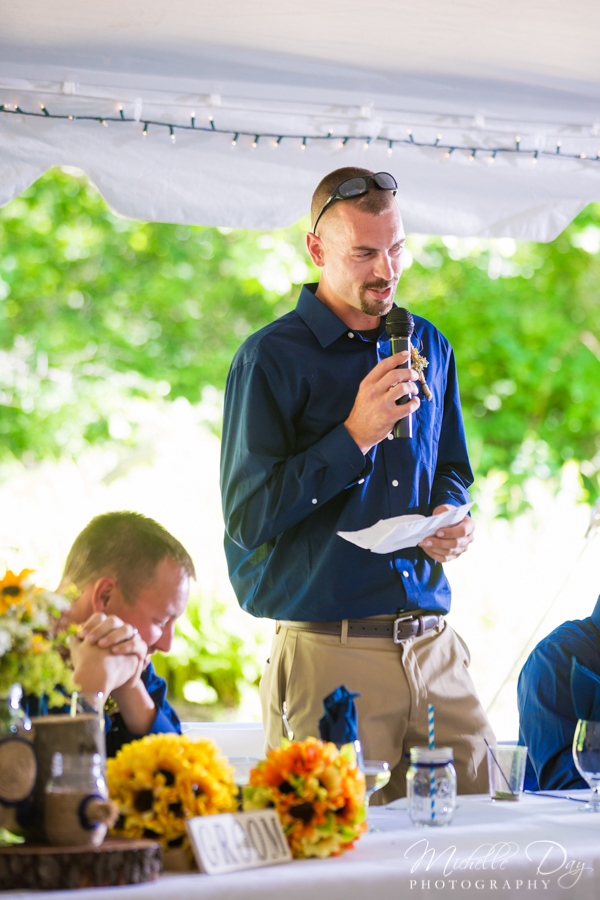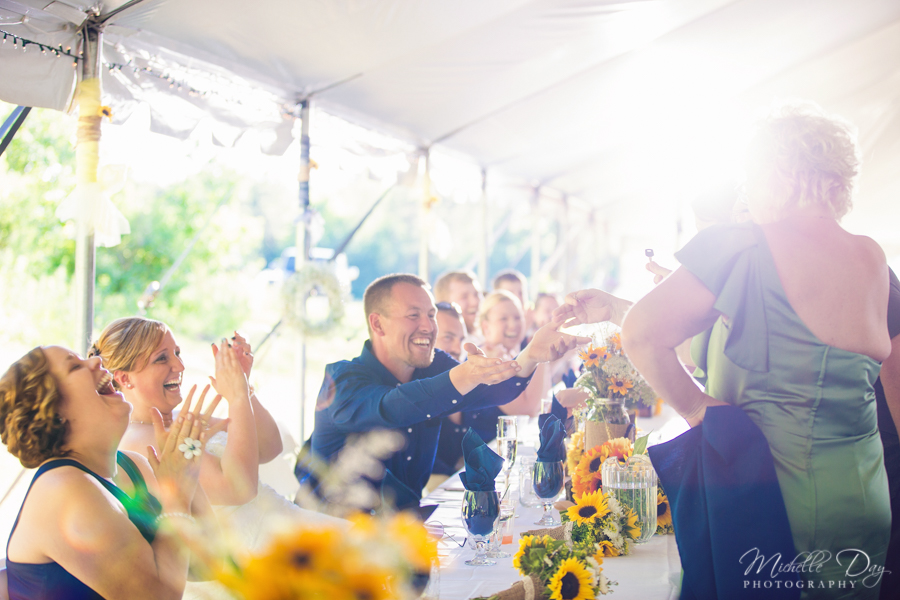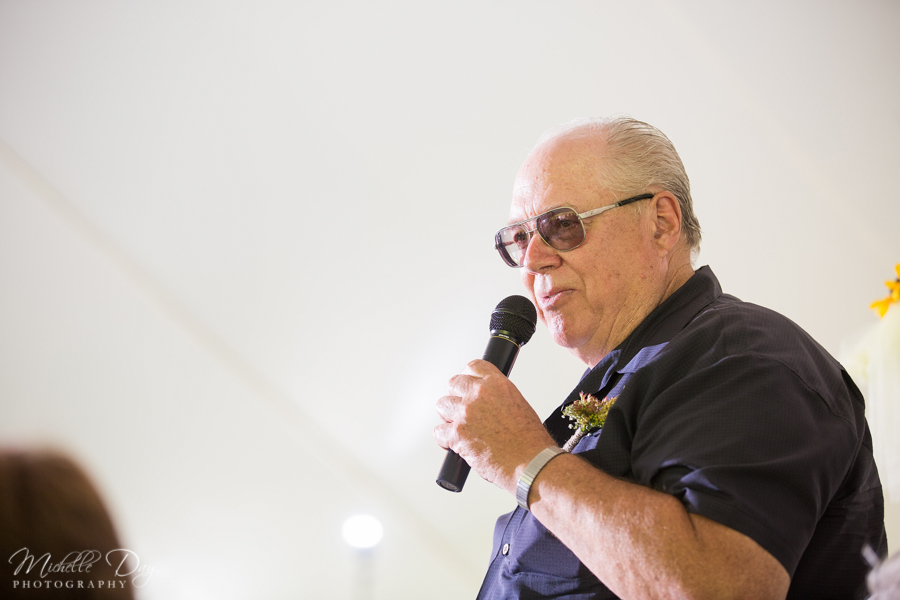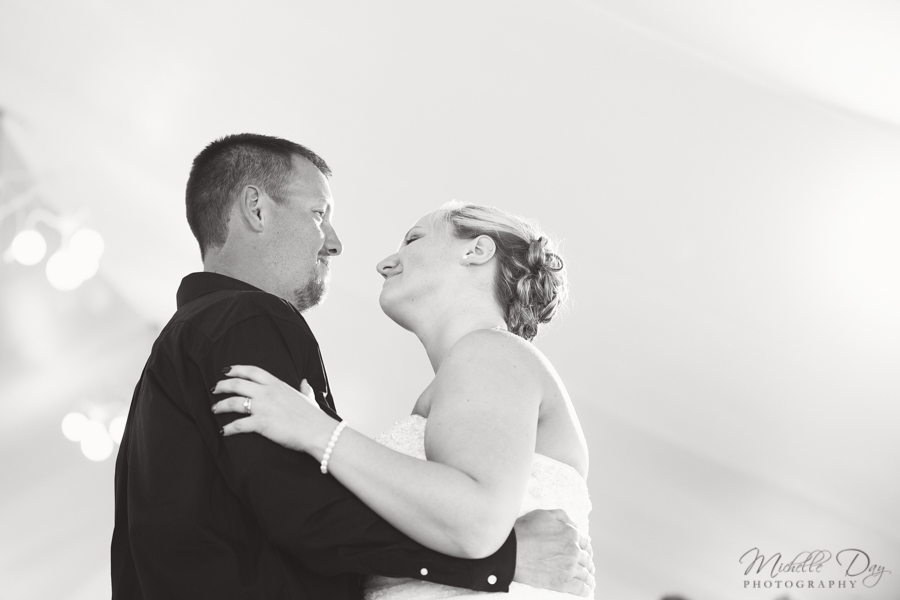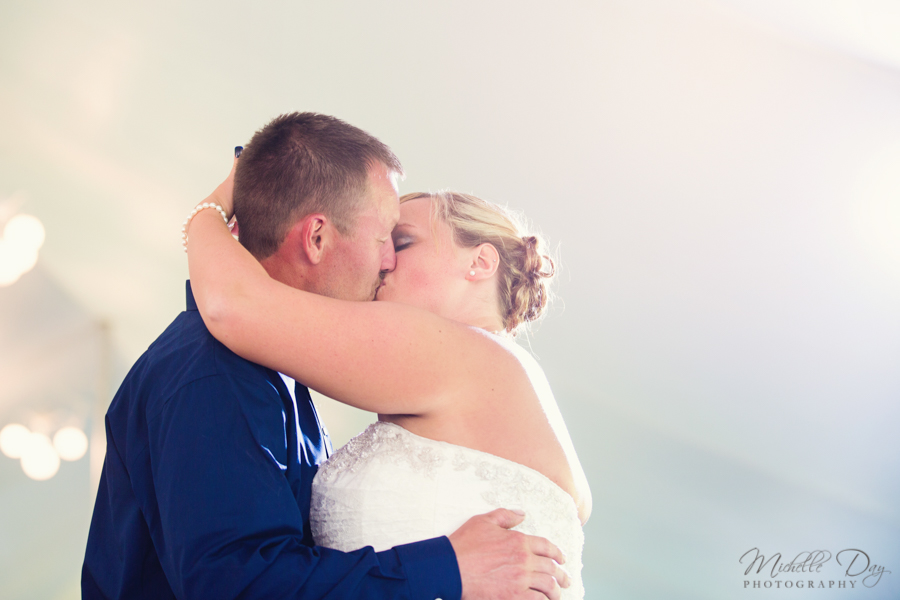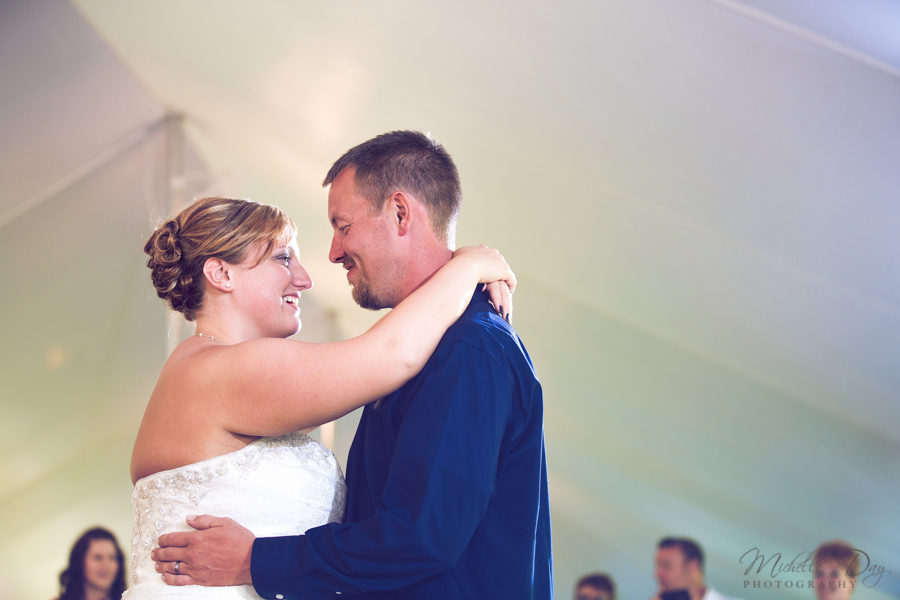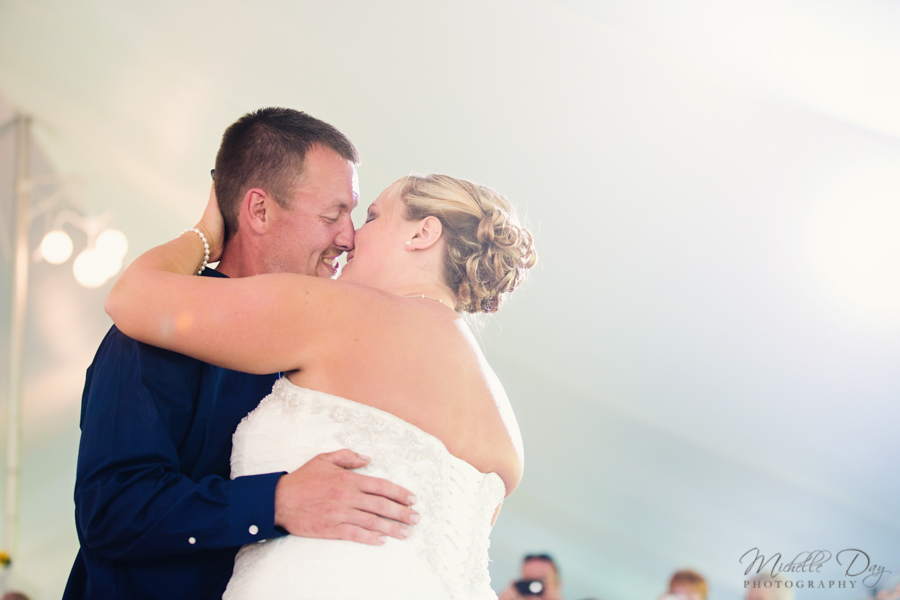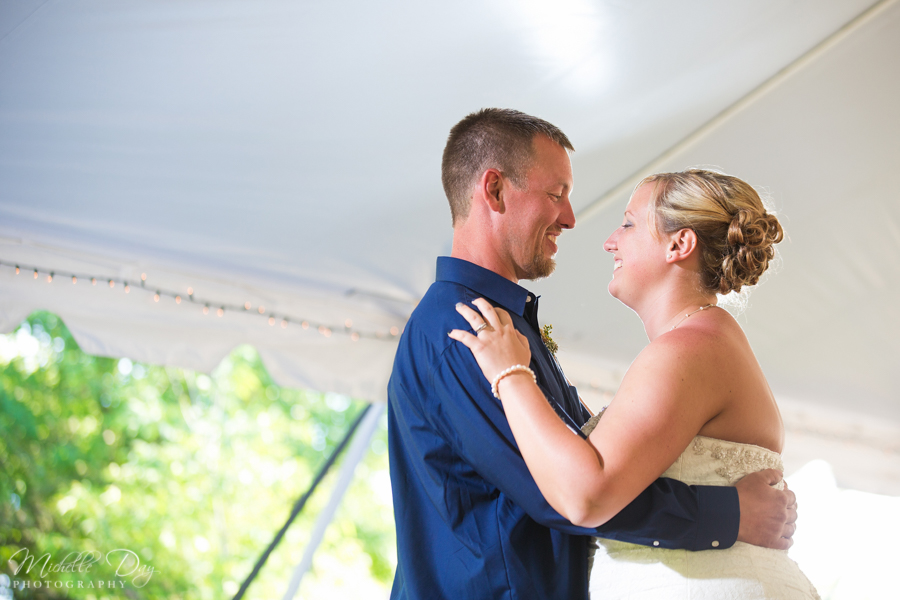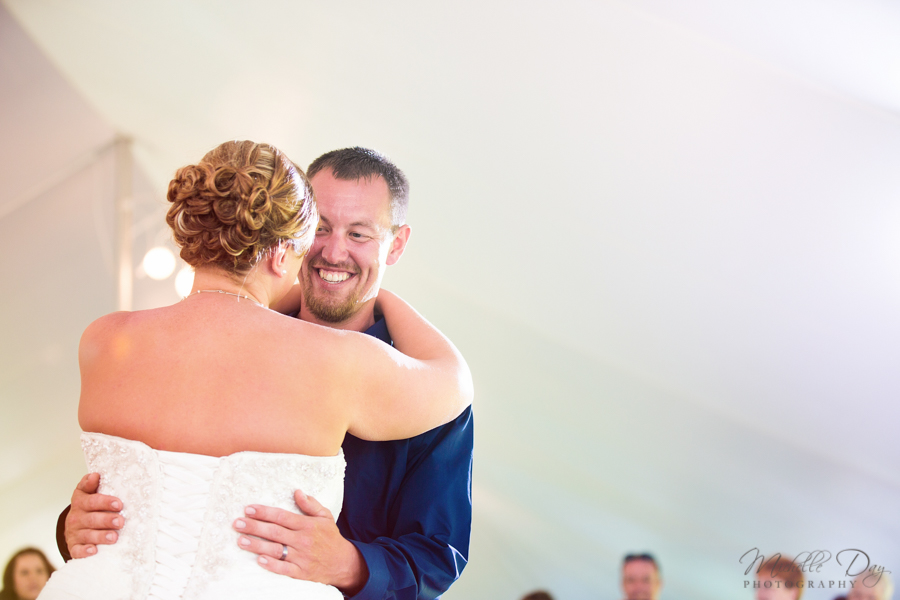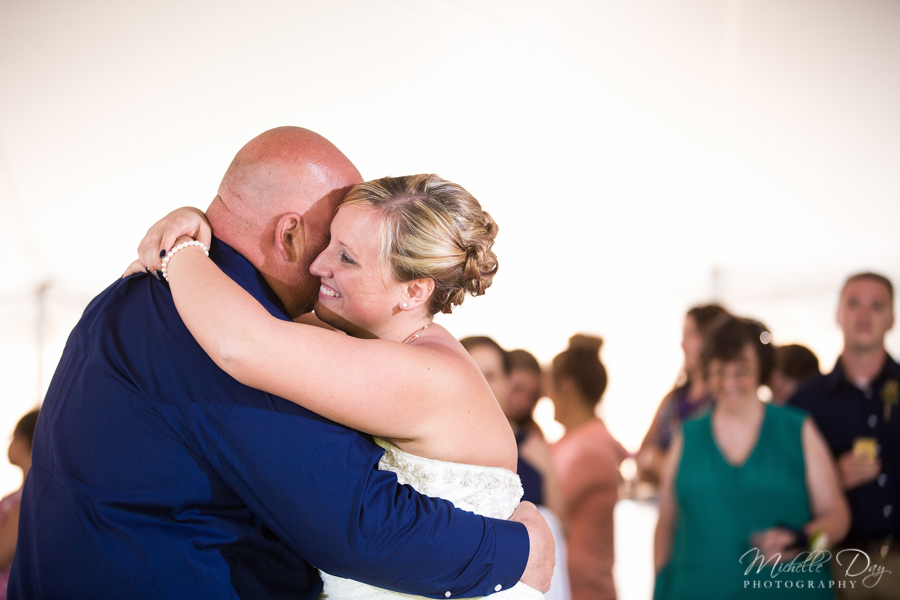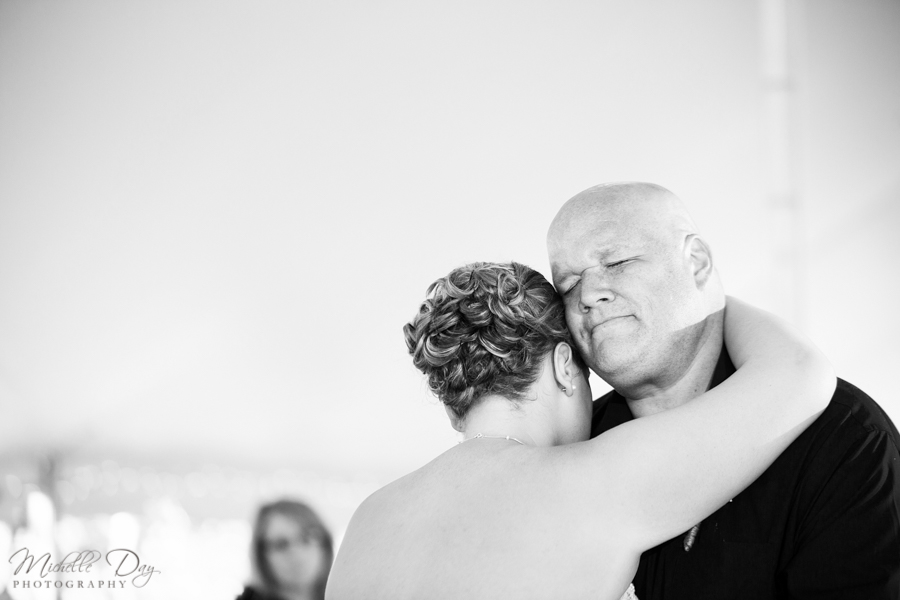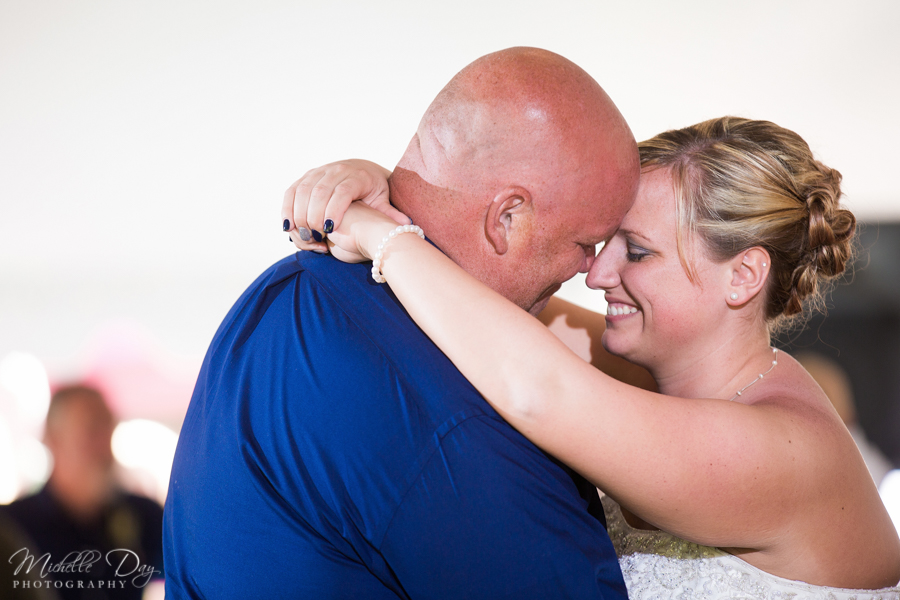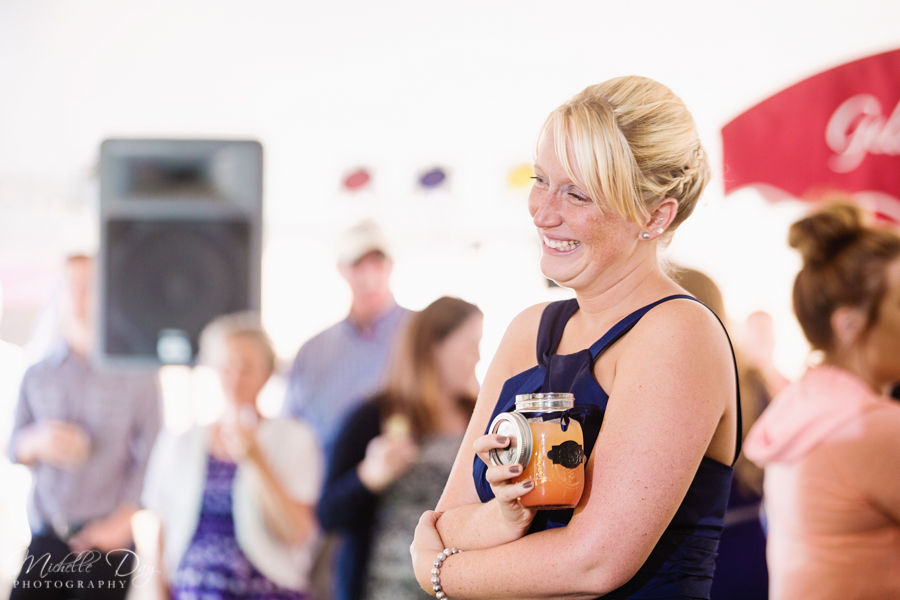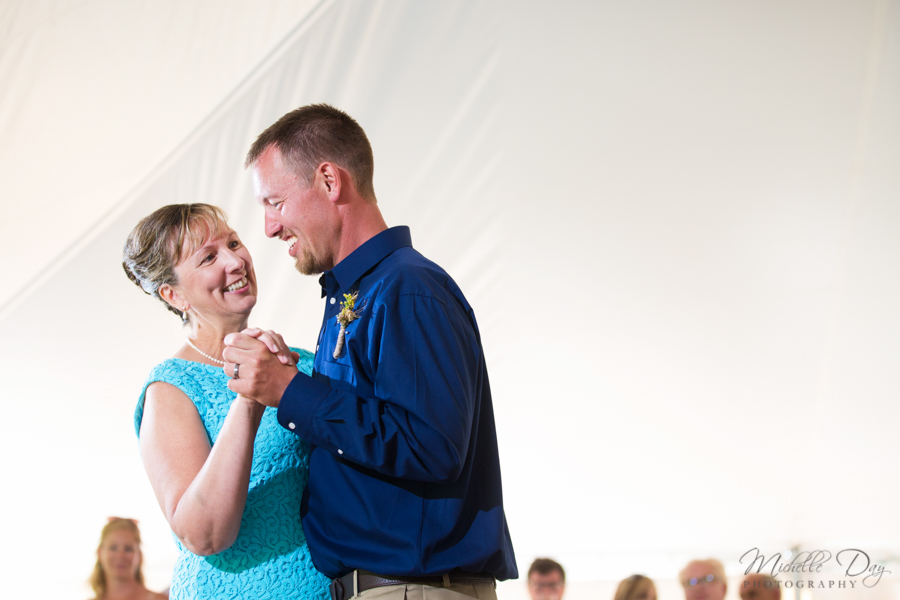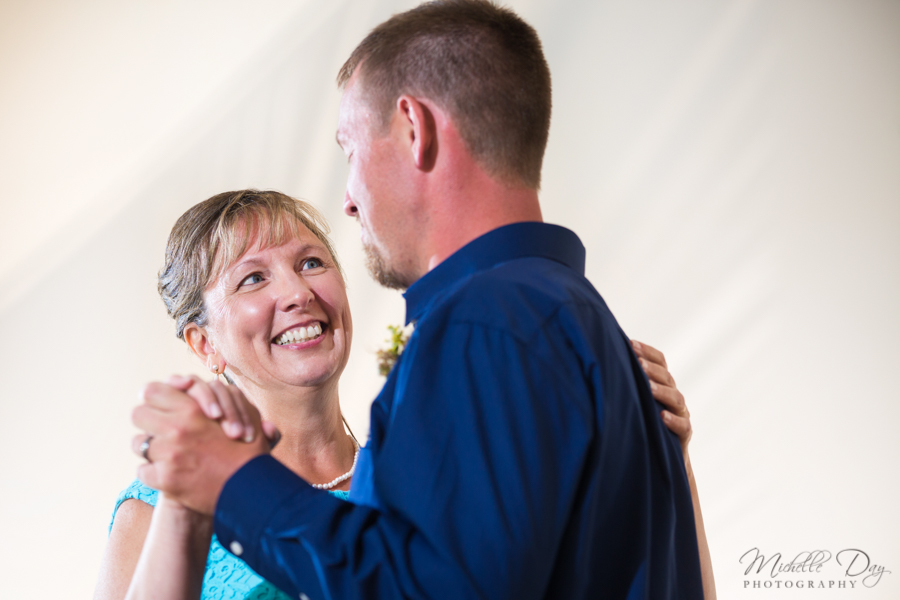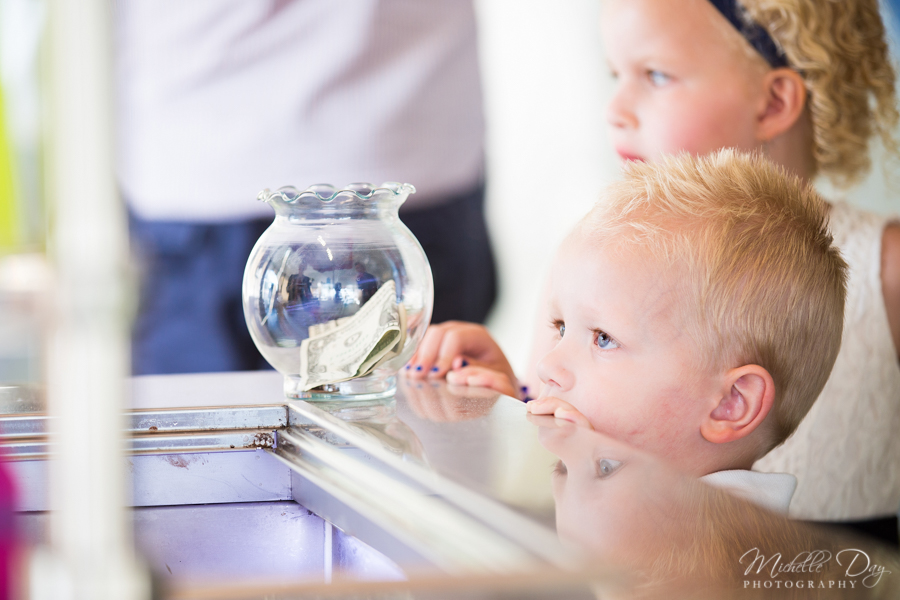 Waiting patiently for some gelato from Gelateria Luca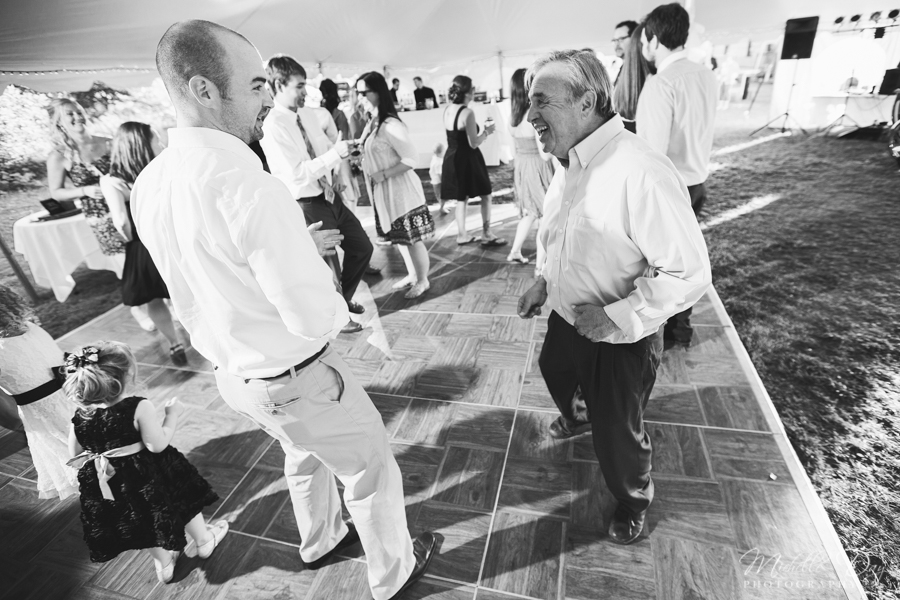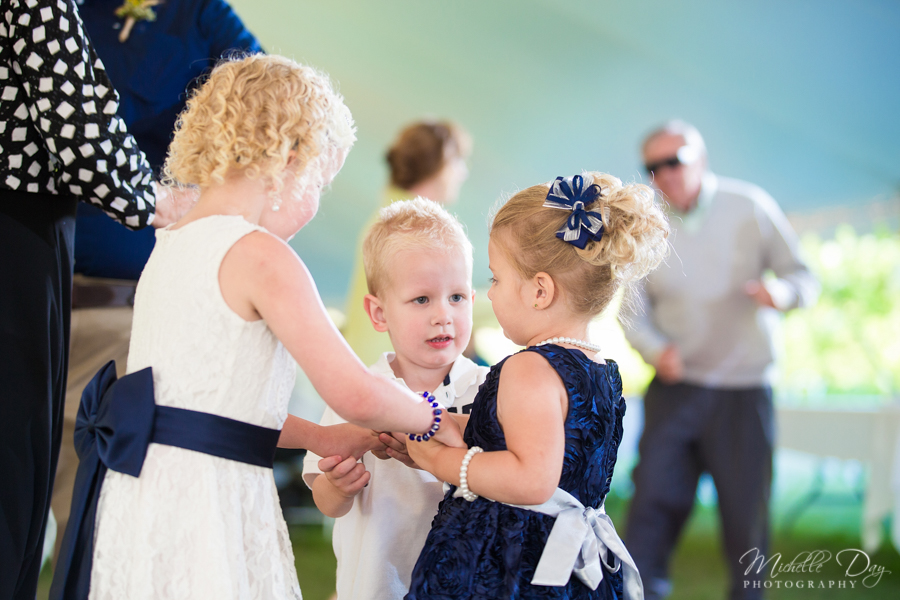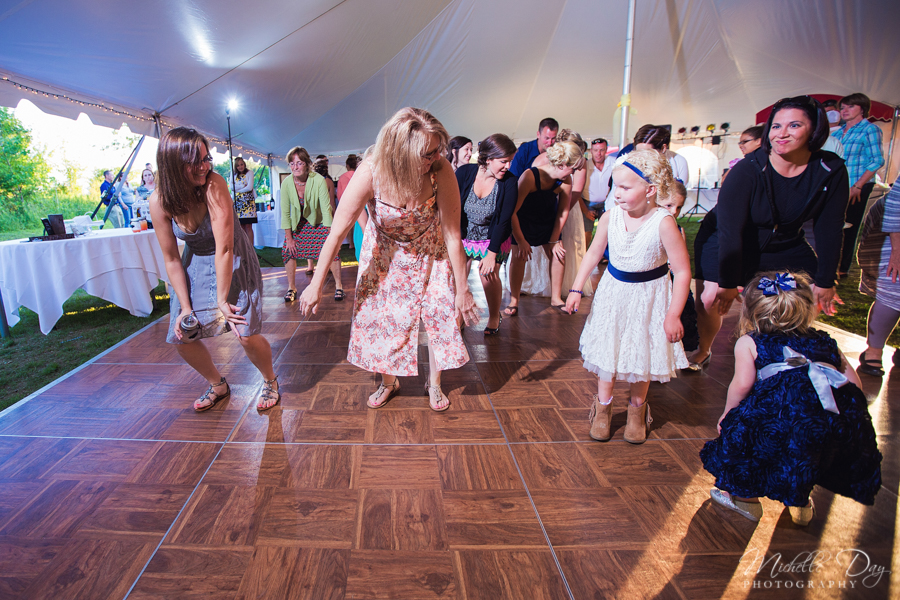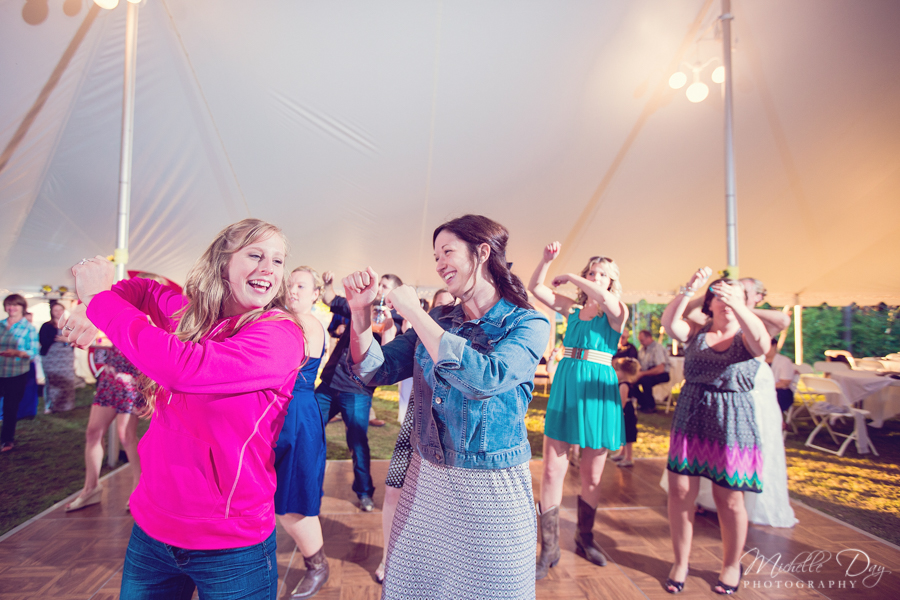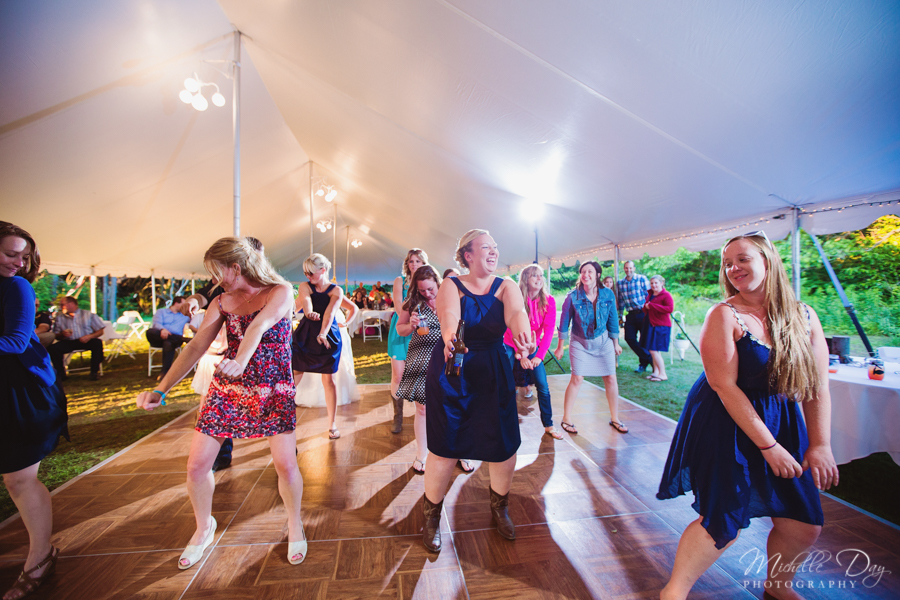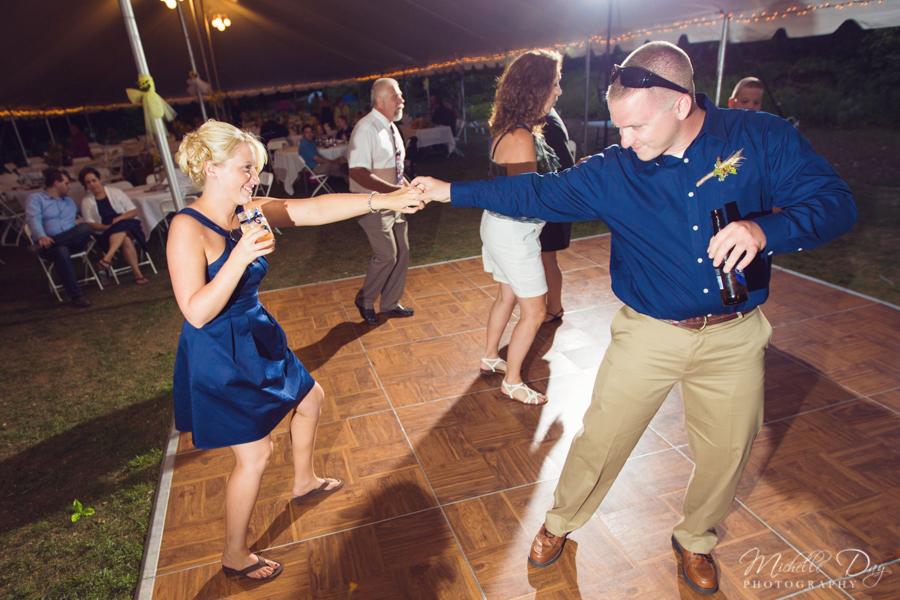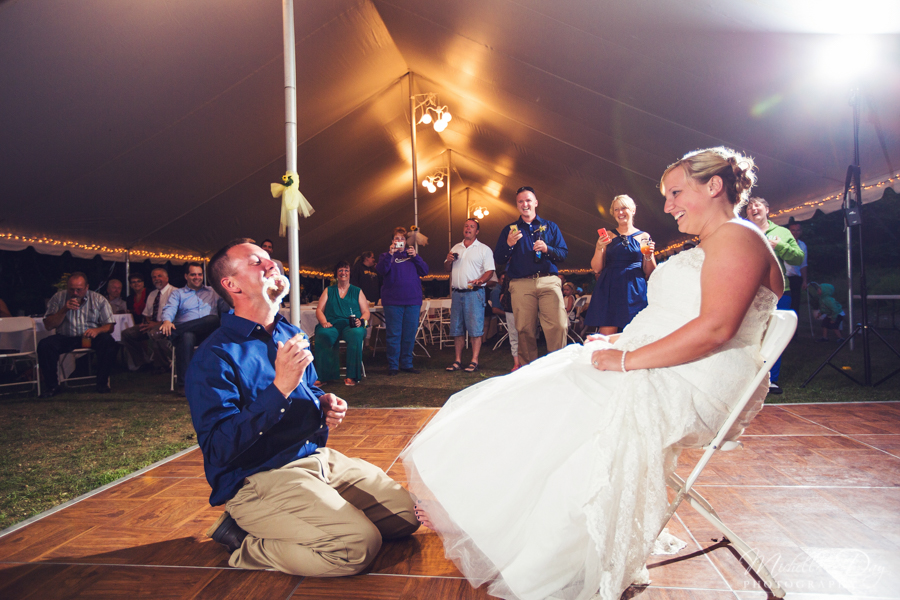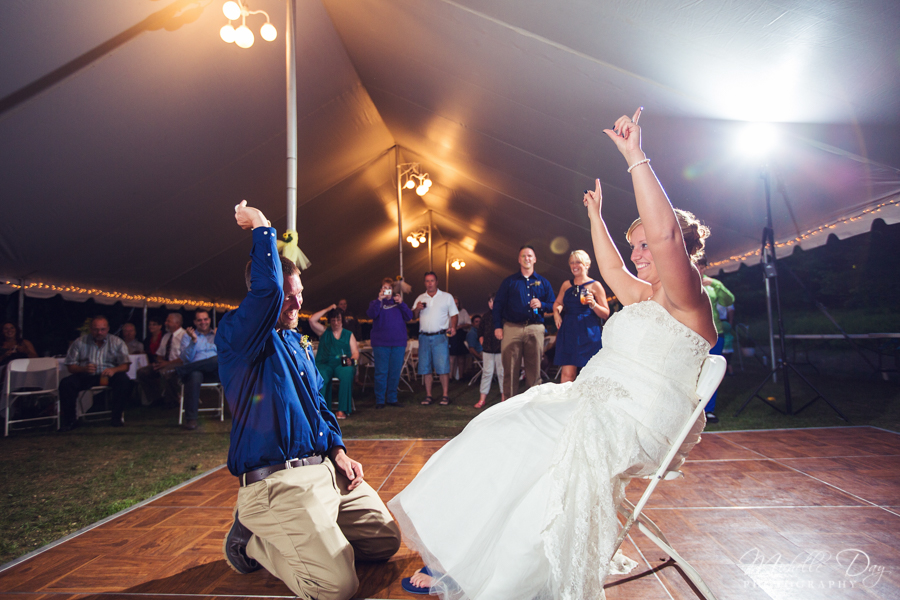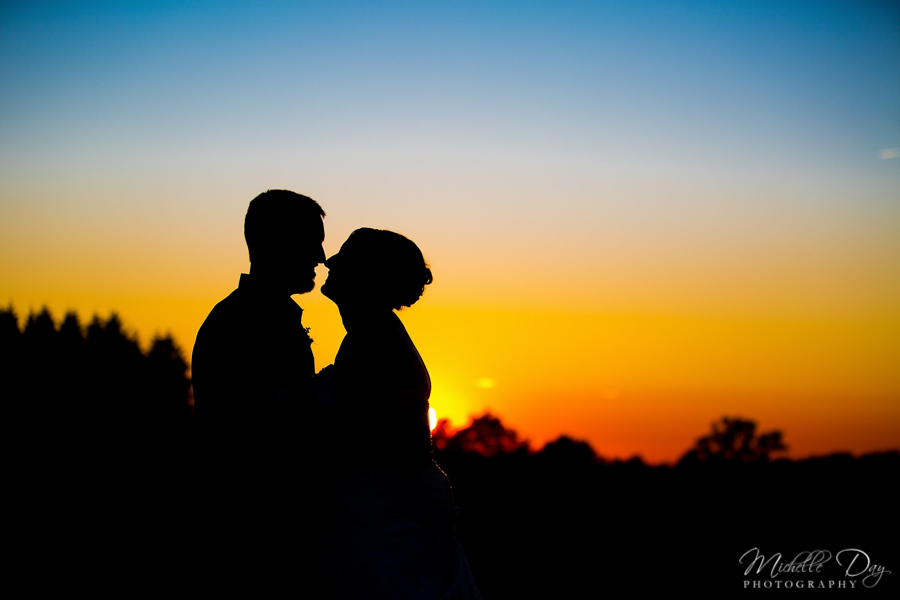 A perfect sunset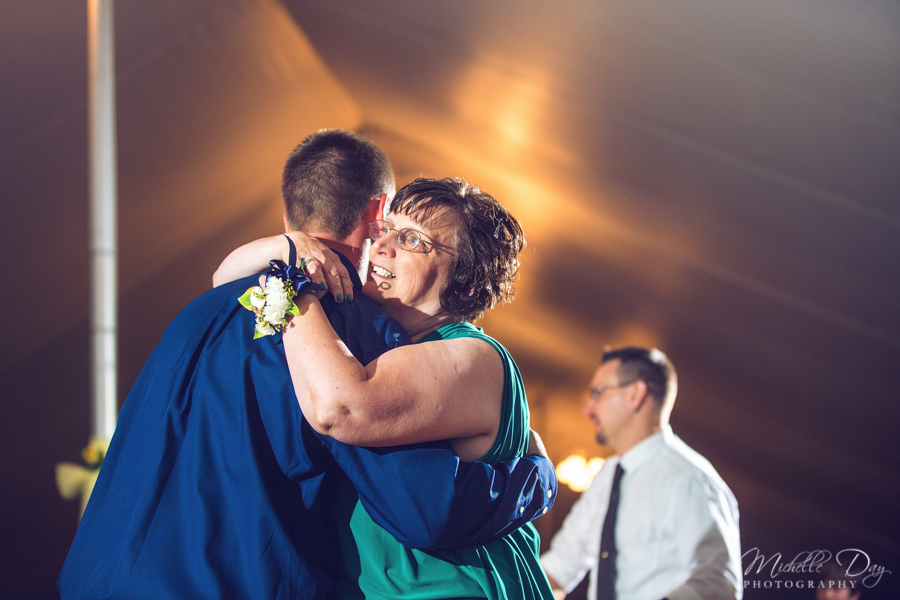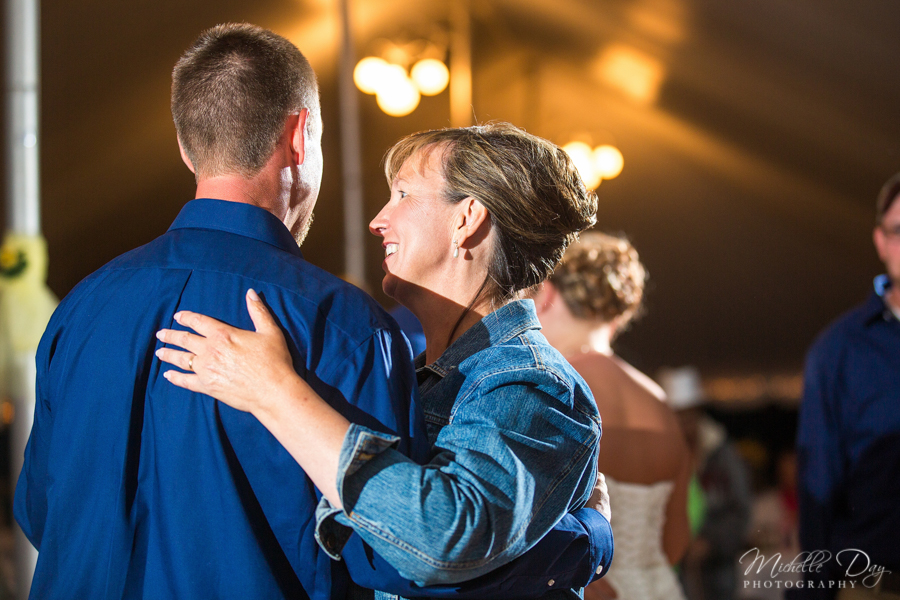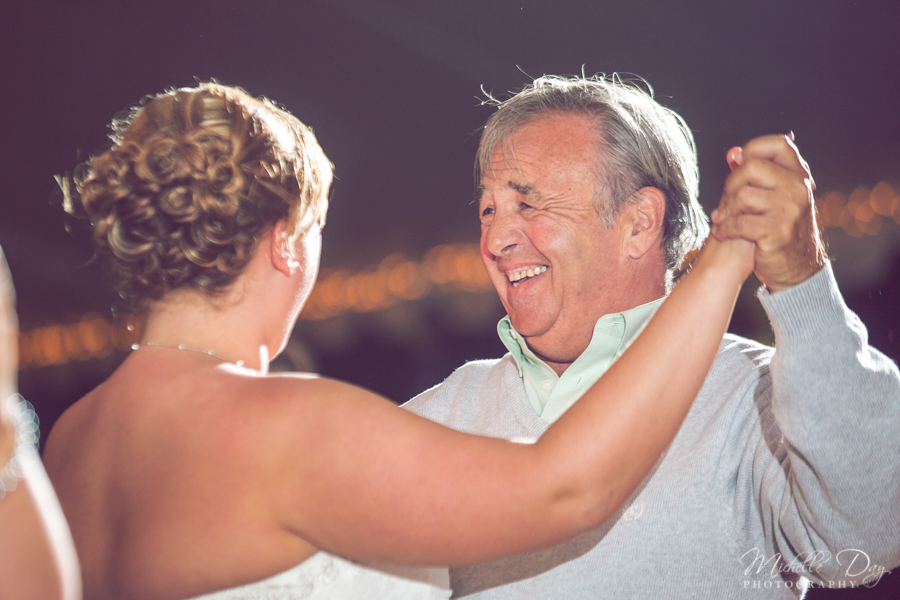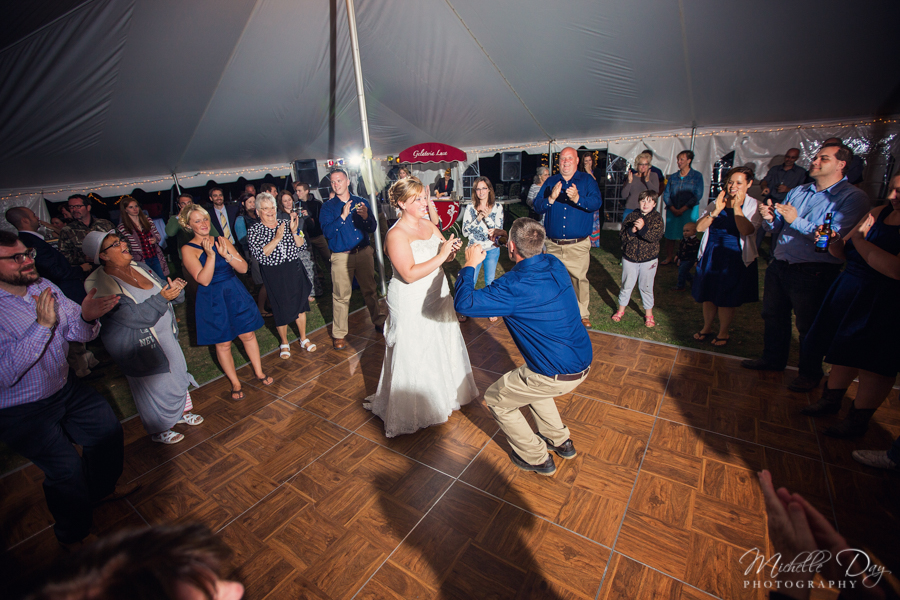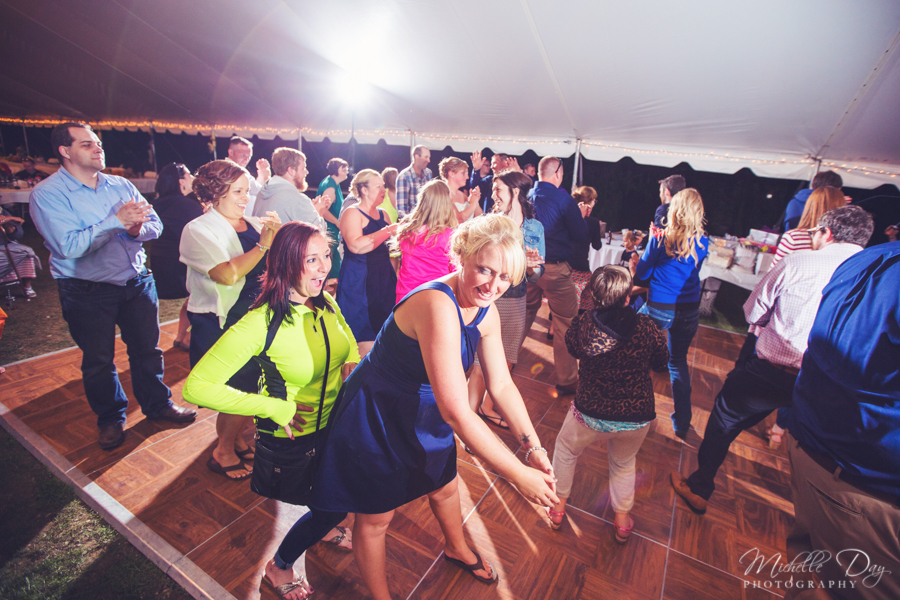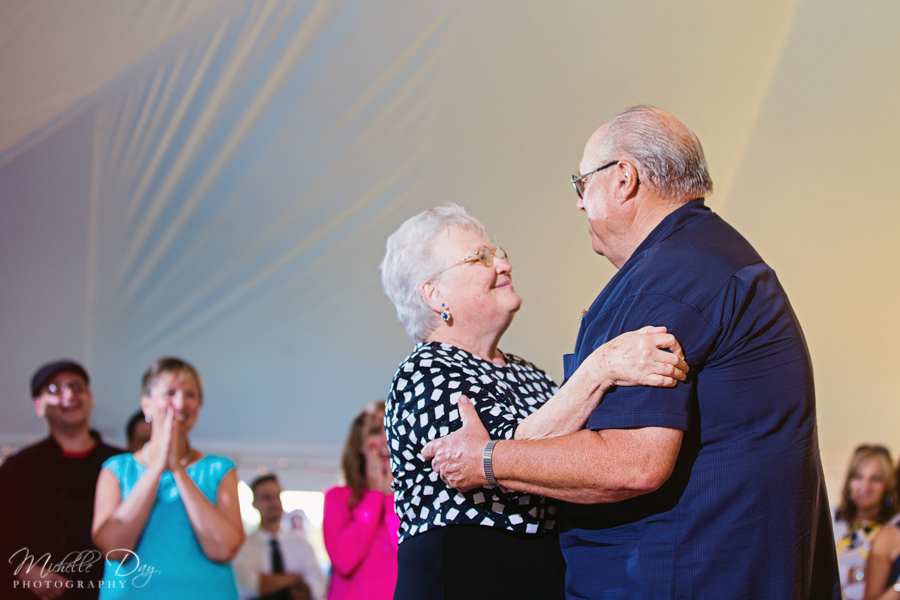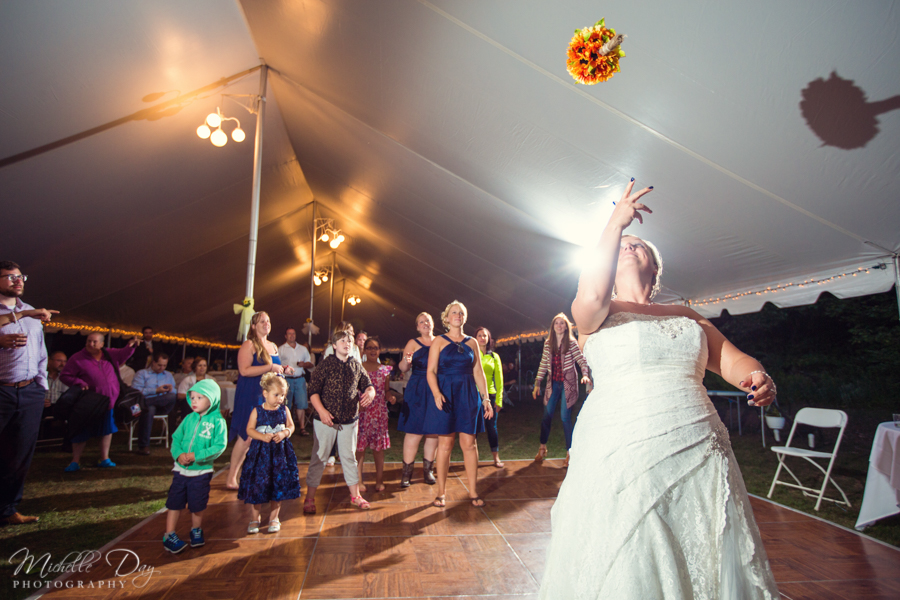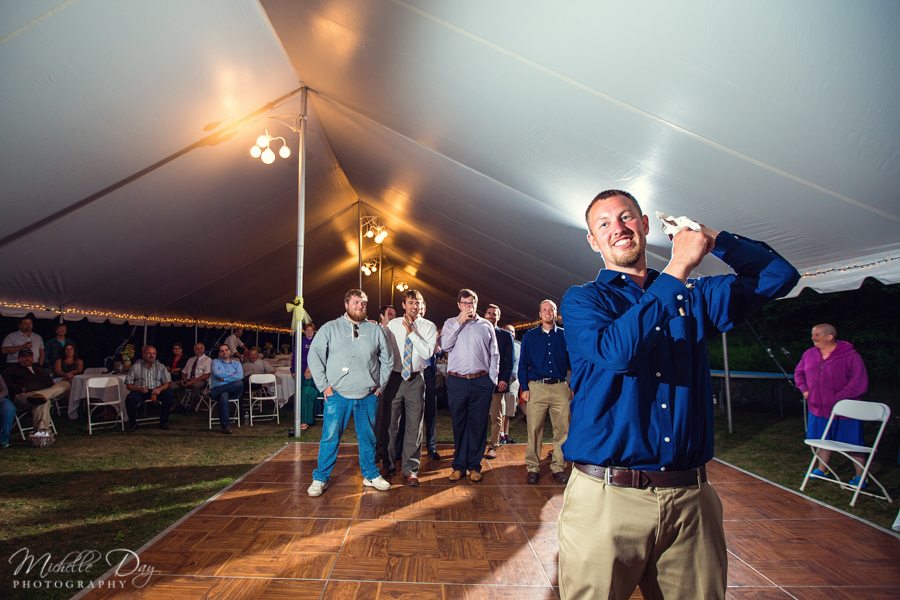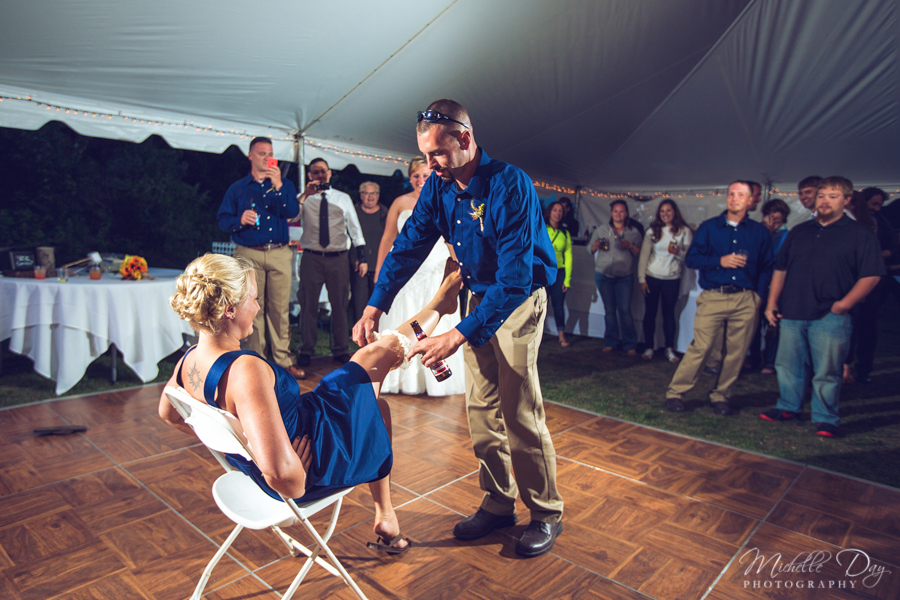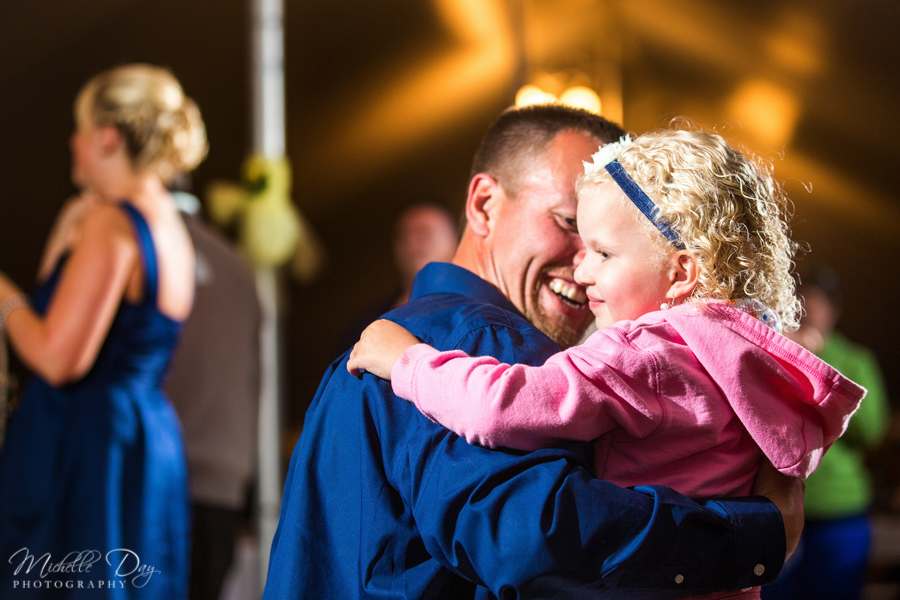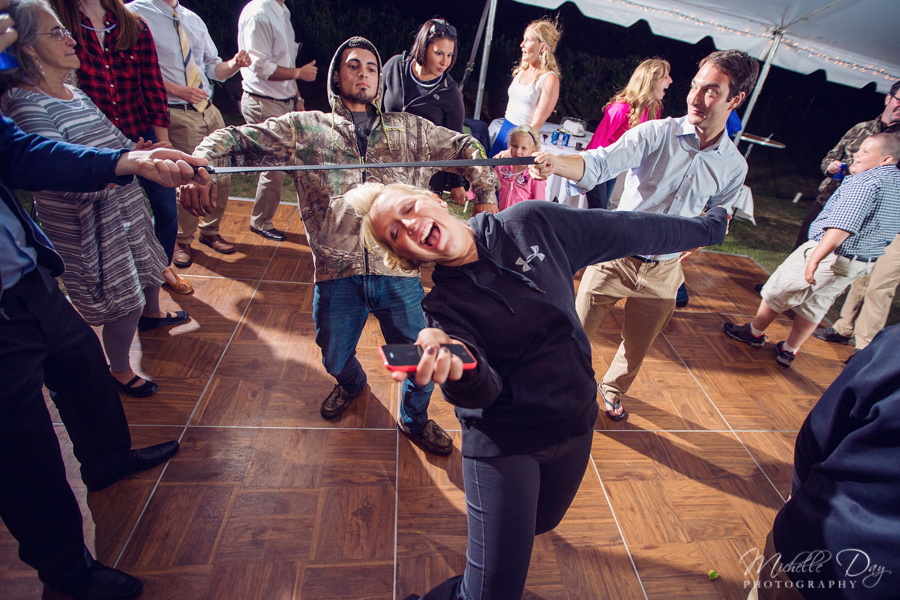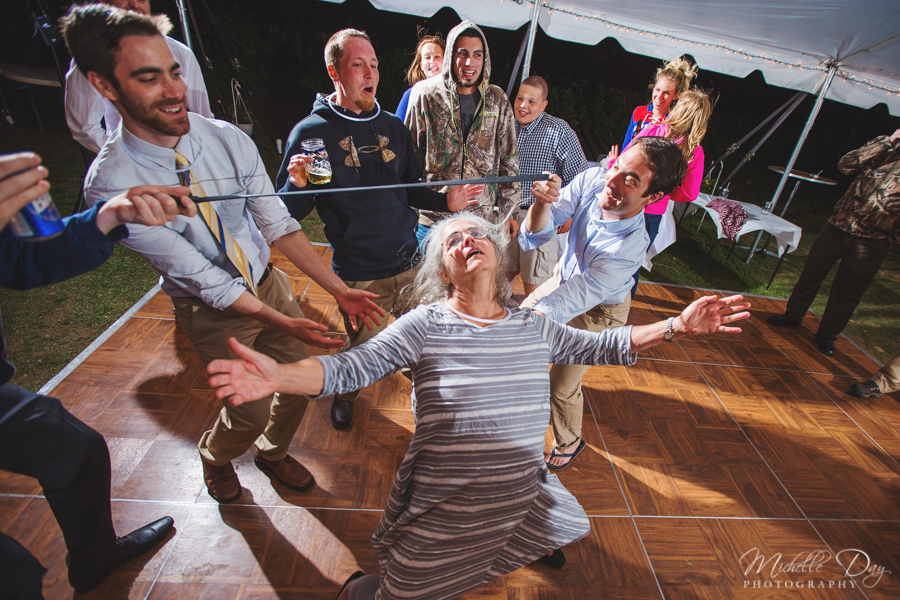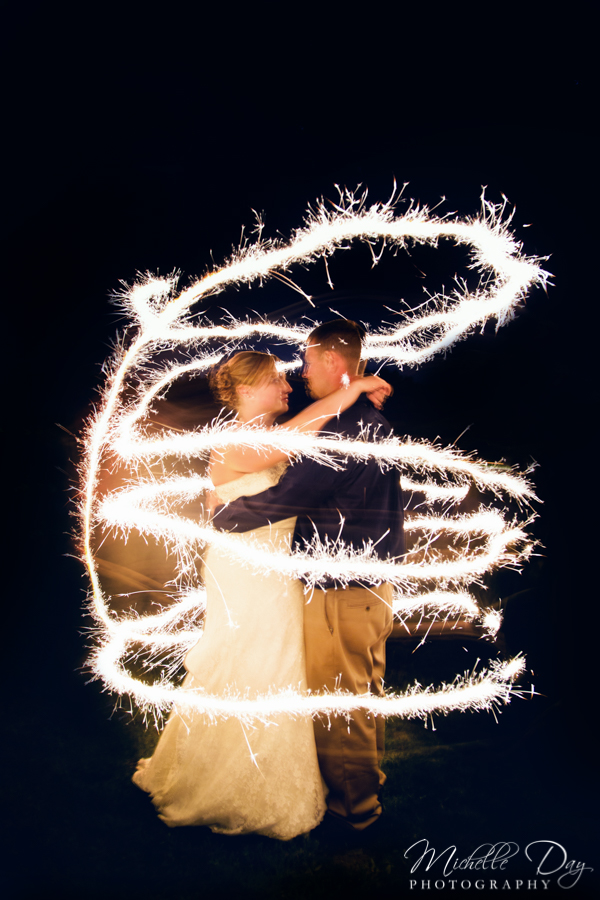 Rockin' Professionals who made their day possible:
DJ/Entertainment:
Venue: The Schiller Family Cabin
Flowers: Brittnay's aunt
Cake:
Dress:
Decor: The beautiful bride!
Buffalo wedding photographers.  Michelle Day is one of the Buffalo and Western New York areas top wedding photographers and photojournalists.  Michelle Day provides top notch wedding photography to Buffalo, Western New York, Rochester and the Finger Lakes Regions.