Gina & Mike | The Webb at Pearl Street | Buffalo NY Wedding Photographers
Buffalo NY Wedding Photographers
Gina and Mike's wedding tops my charts for best weddings of 2014.  This crew was an absolute blast to work with and they were up for anything in the name of Gina and Mike.  Now THAT'S a wedding party to be proud of!  Gina and I met a little over a year ago over a cup of coffee to chat about her plans and details for her big day.  As I listened to her swoonfully talk about her wonderful fiancé Mike whom she had been with for a number of years and excitedly spill all the fun details she was planning for the wedding, I silently thought to myself "I HAVE to work with these two!!!"  Gina and Mike booked and so began our journey.  We had a DYNAMITE engagement session last October at Akron Falls State Park with raging fall colors and nature all around.  They were naturals and after that, I had no doubt their wedding day was going to be effortless :)  The day began as most of my wedding days do with the girls getting ready.  This is my favorite part of the day with all the excitement and anticipation building up for the walk down the aisle.  Their ceremony took place at the beautiful St. Mary's in Lancaster.  We stopped at a fave spot of mine, Tifft Nature Preserve, for some breathtaking photos of Gina and Mike.  We ventured out onto the boardwalks for a good portion of our time together.  It was hard to know when to stop!  Every move these two made together was seamless and full of love and adoration.  You can't help but fall in love watching these two interact with each other.  Mike's complete and total devotion to Gina is infectious with each embrace they share.  It is truly magical.  My heart melted several million times.  Their reception took place at the Webb at Pearl Street and man did they ROCK it!  If you haven't checked this venue out, you have to!  It really is one of Buffalo's gems!  please enjoy their wedding day story, full of love and emotion pouring over.  It was such an honor to work with you two and your families.  I look forward to our time together in the future as your love continues to grow!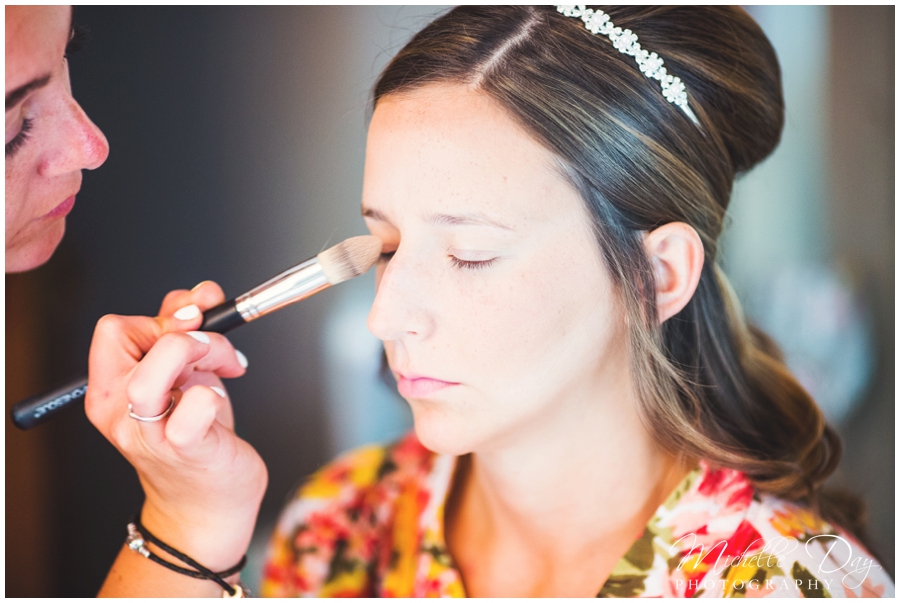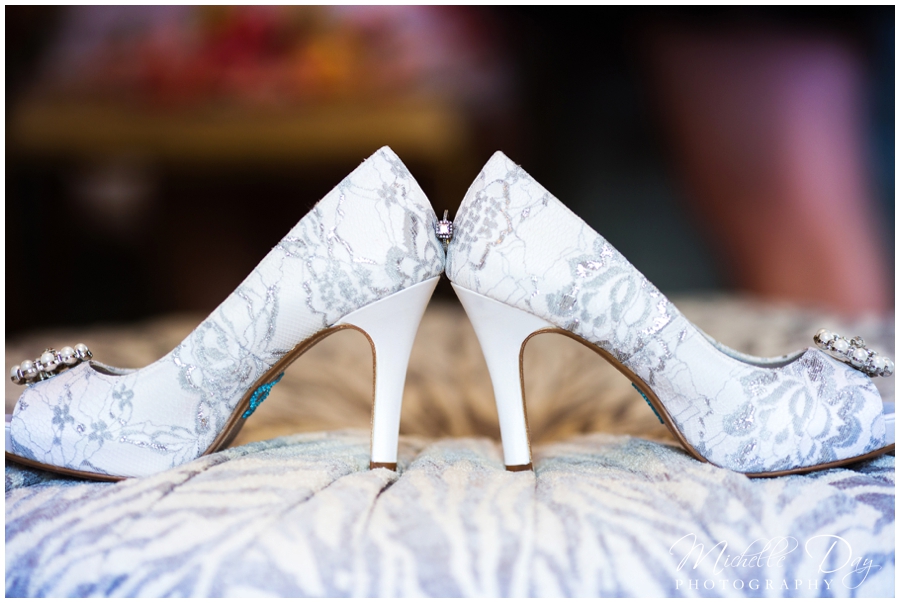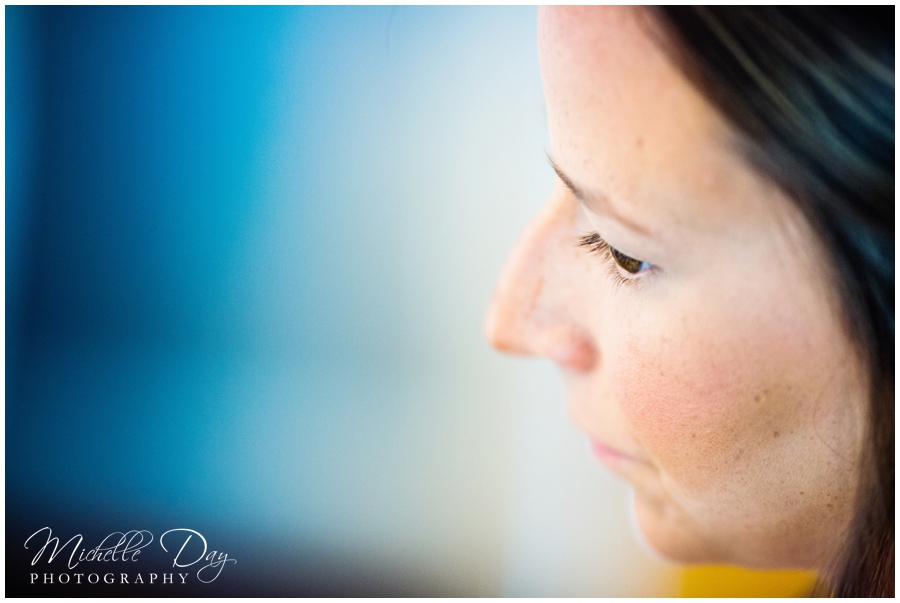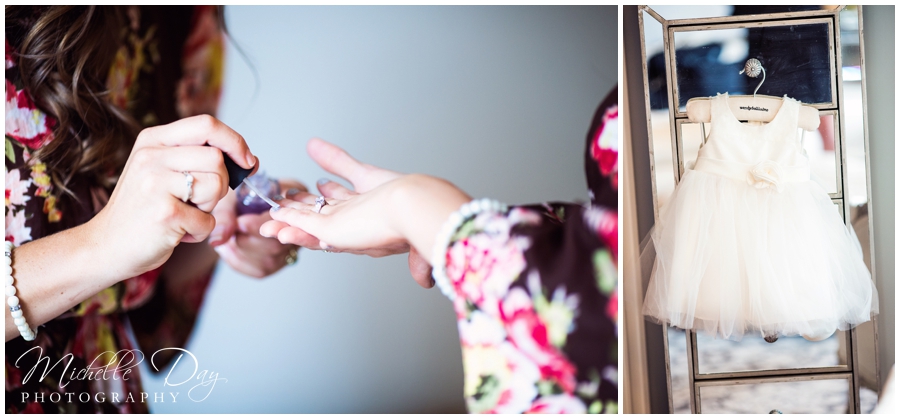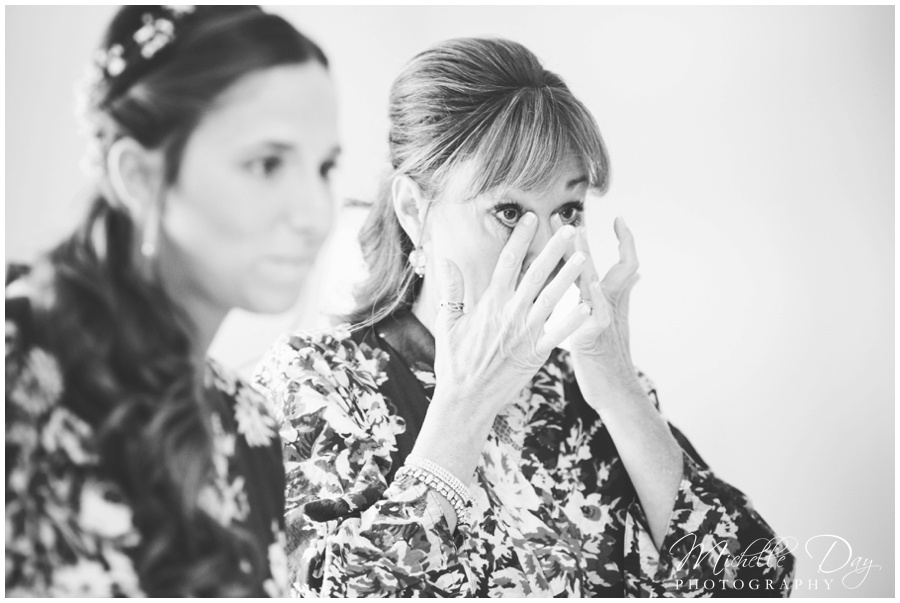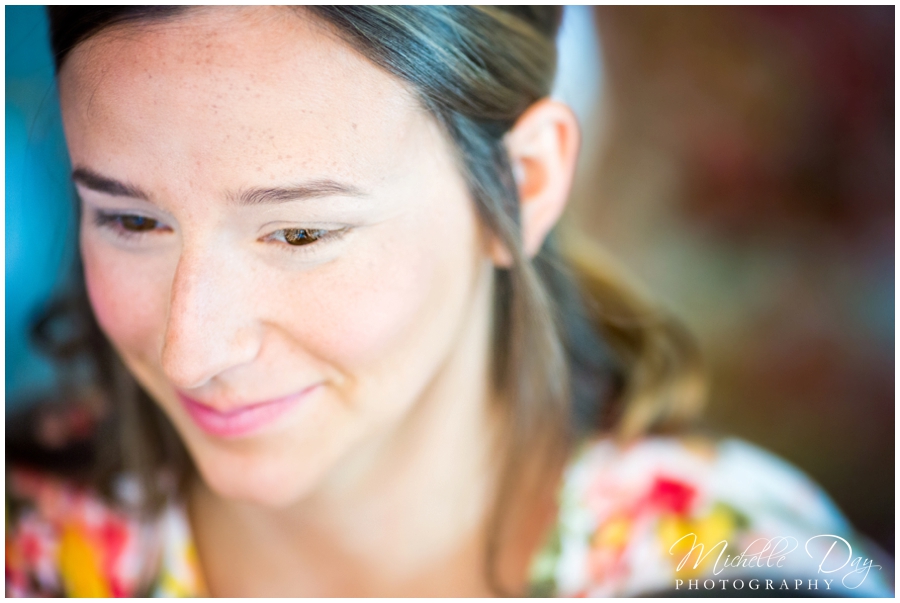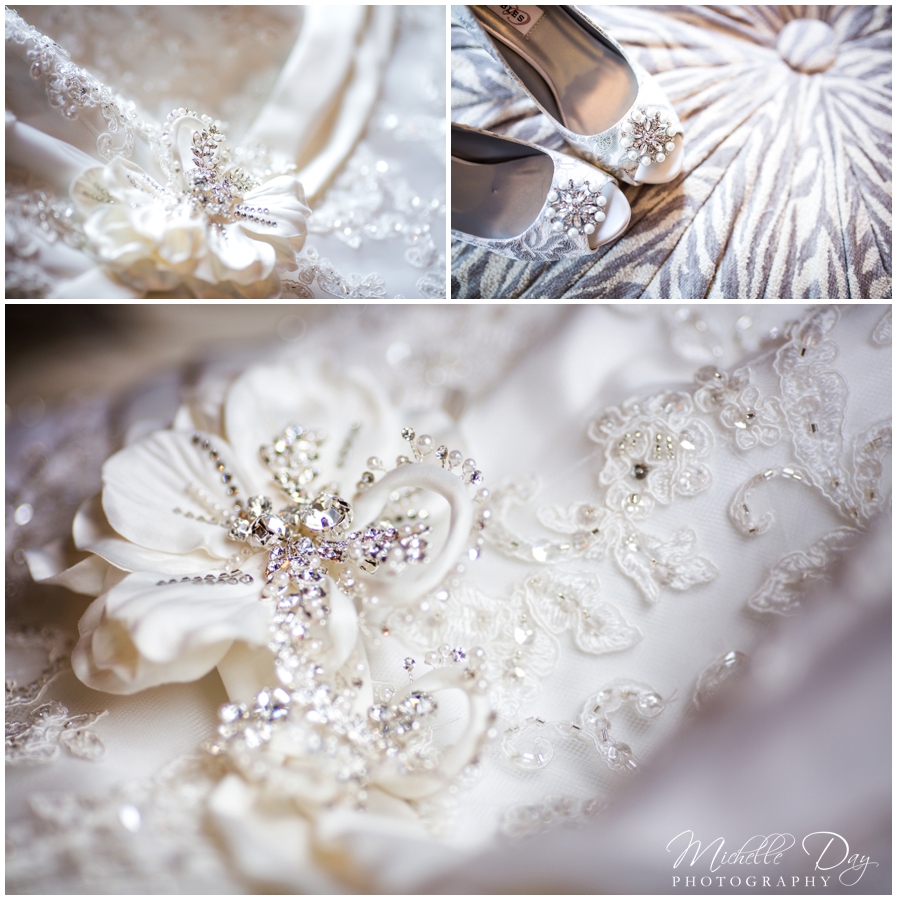 A STUNNING gown from Victoria's Bridal Shoppe with this accent piece added that I ADORE!  It was perfect for Gina!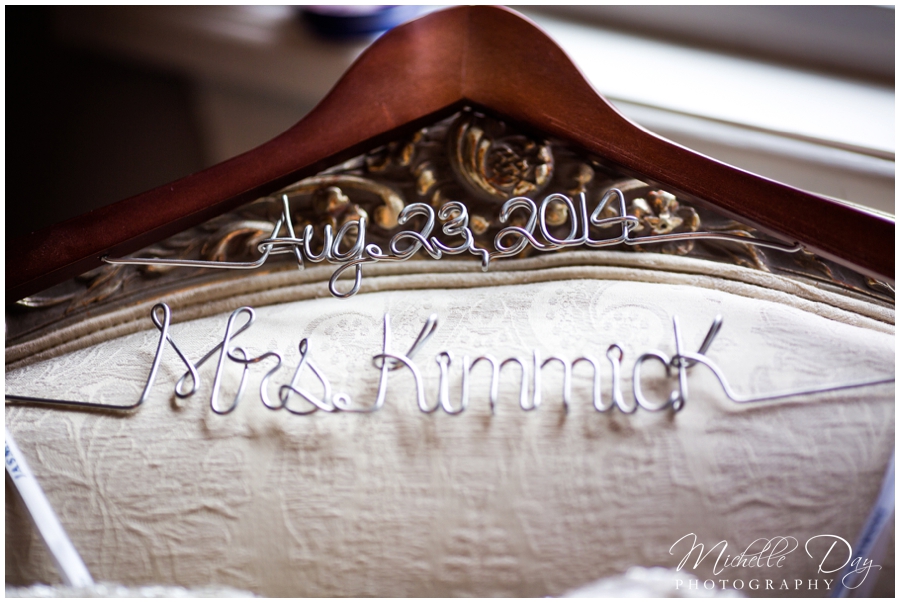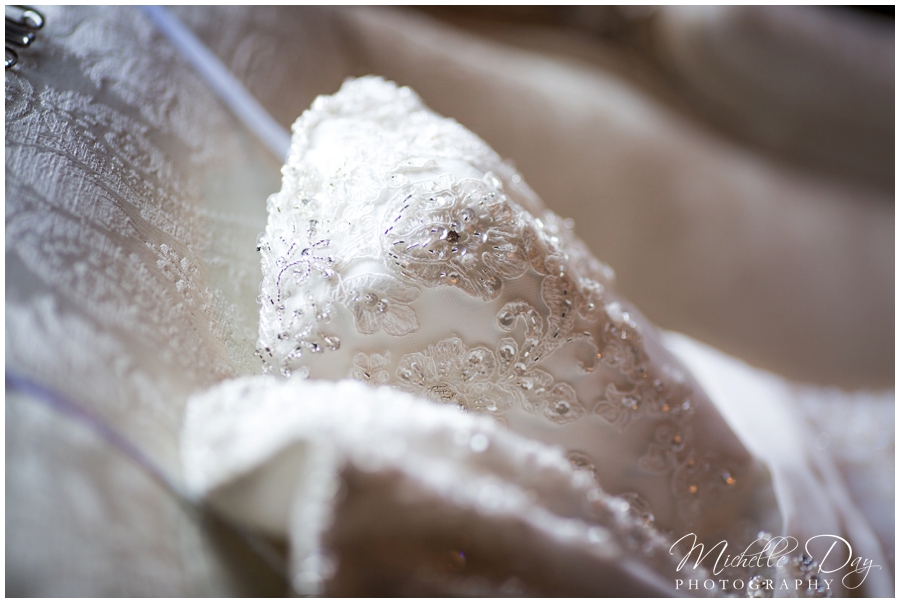 Gina's mom specially decorated and did a makeover on Gina's old bedroom to create a "photo worthy" space for Gina and the girls to get ready in!  I was floored!  And it was perfect!!!  It was so worth it!!!  Go mom!!!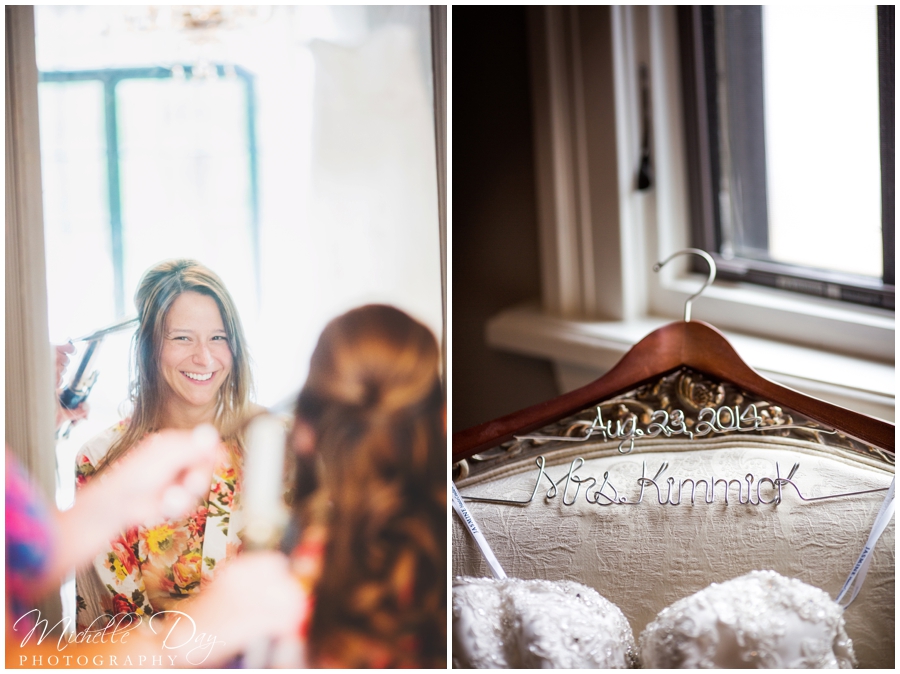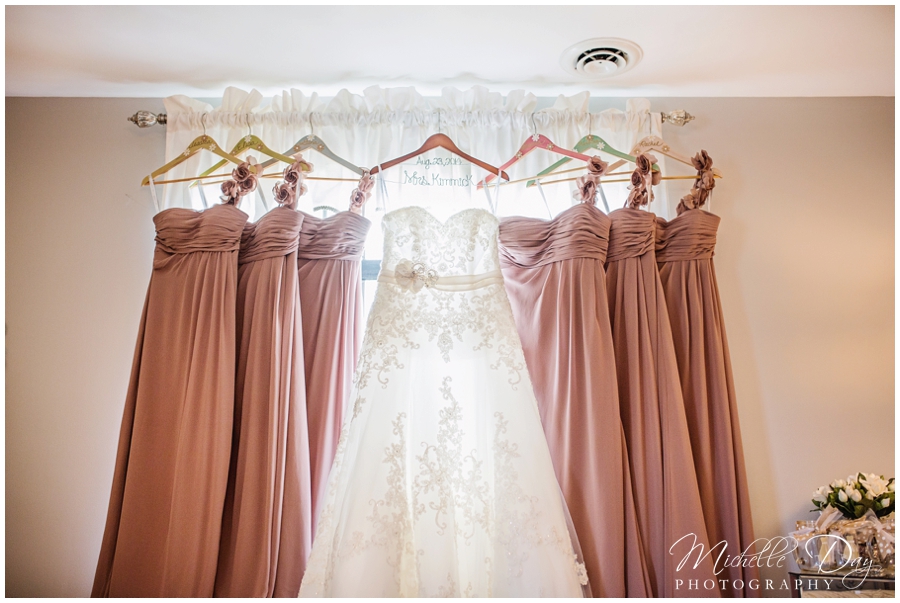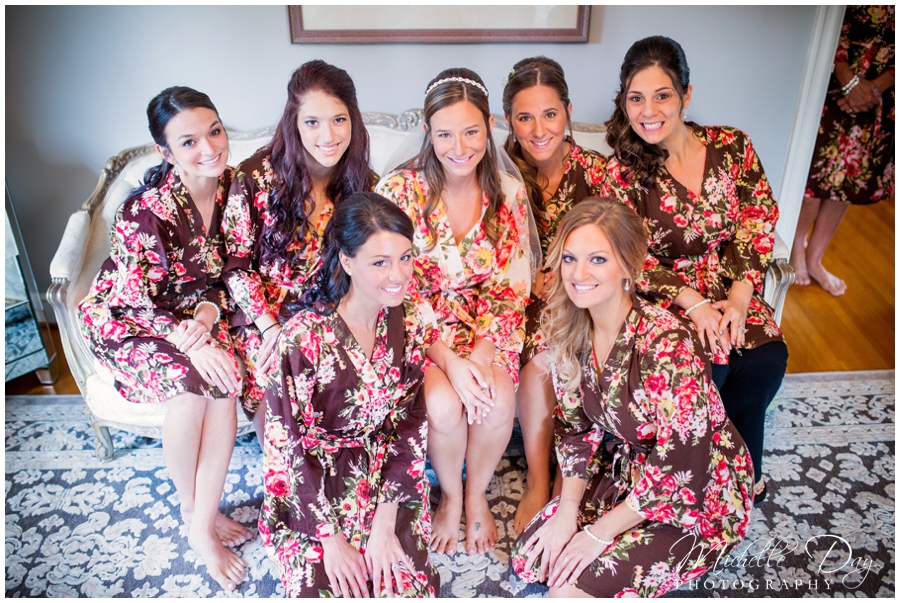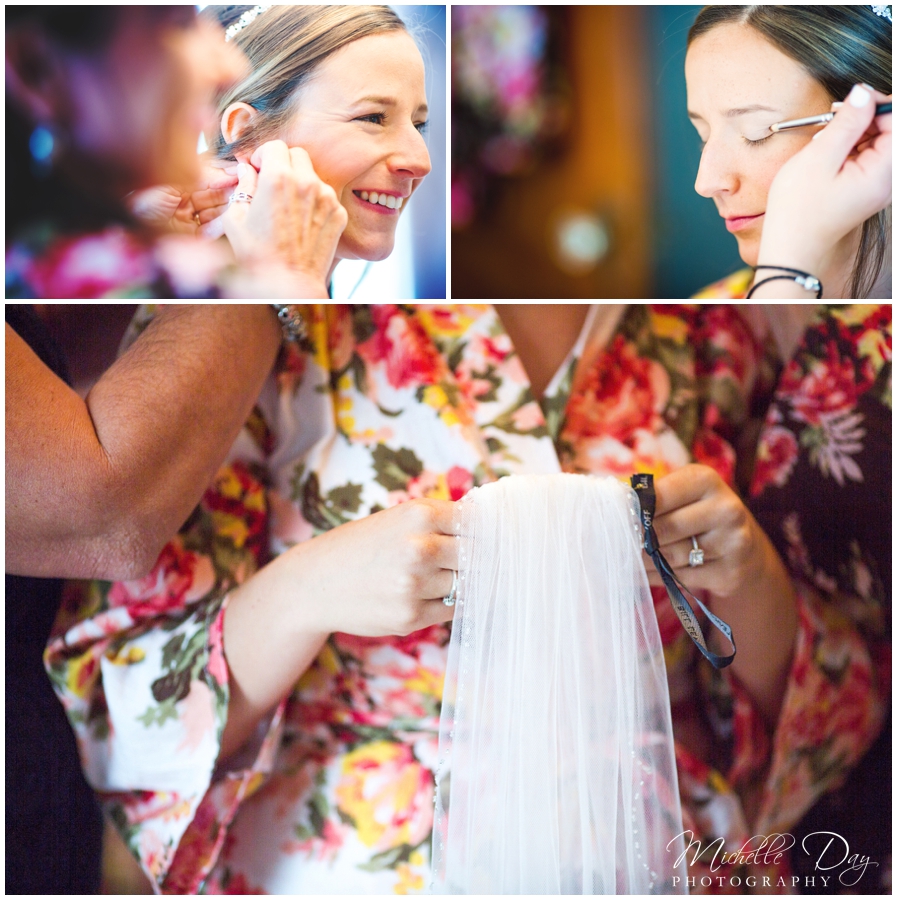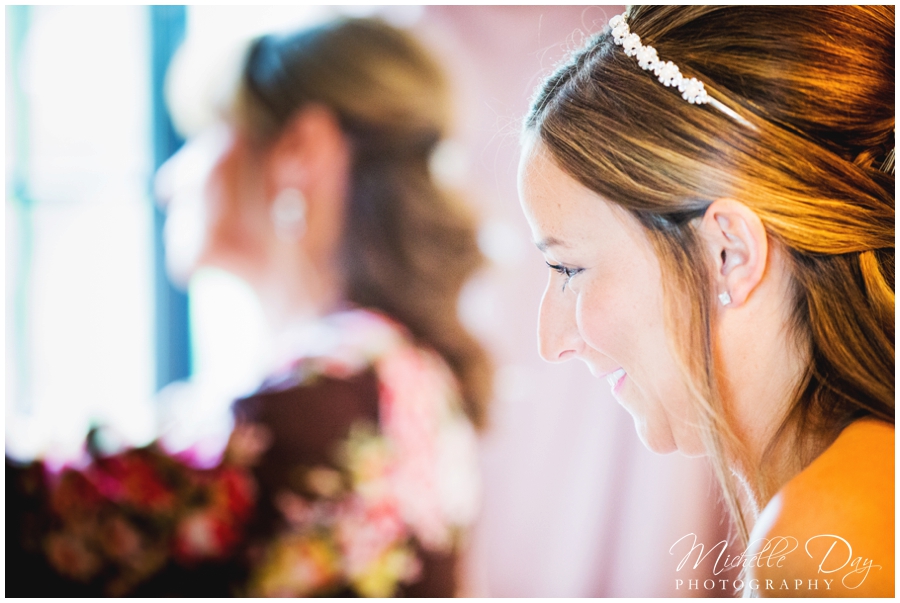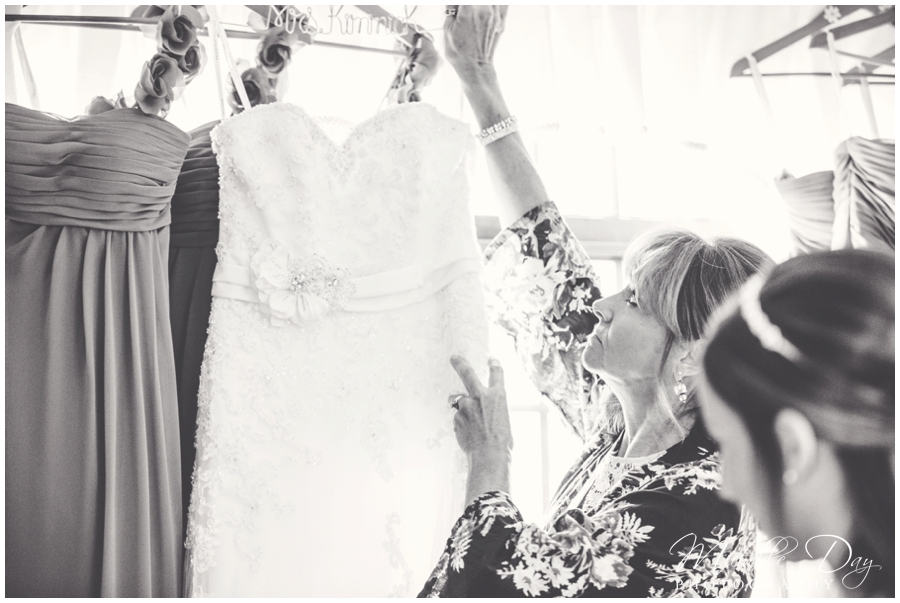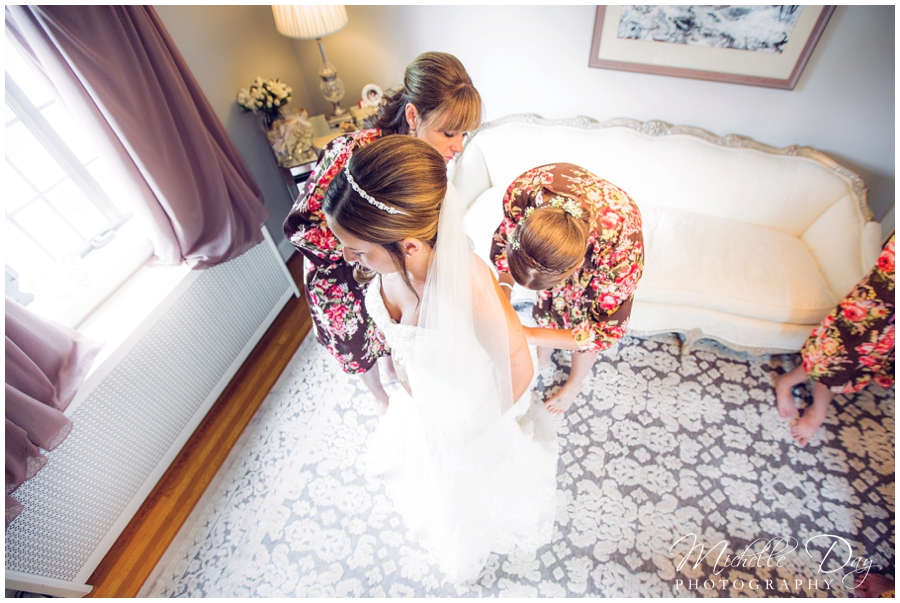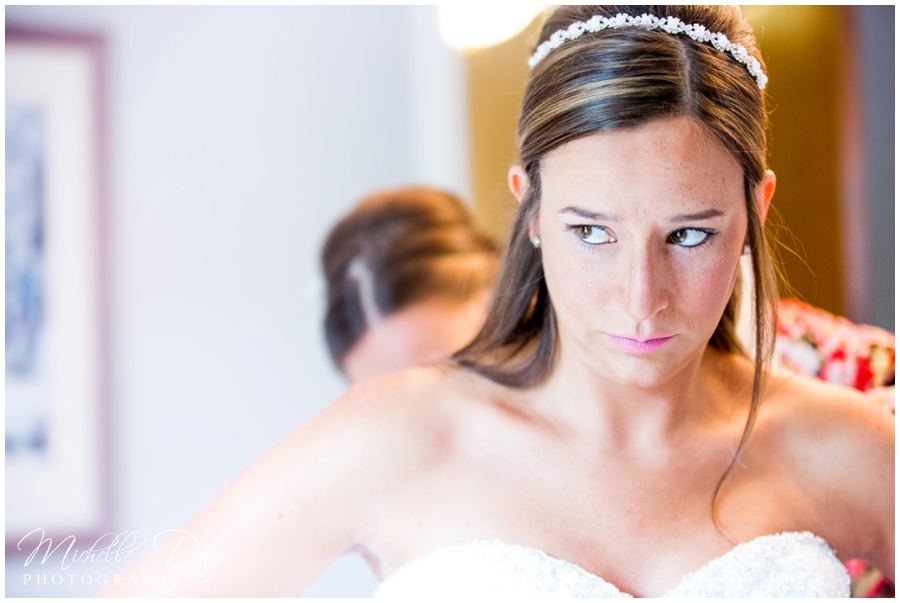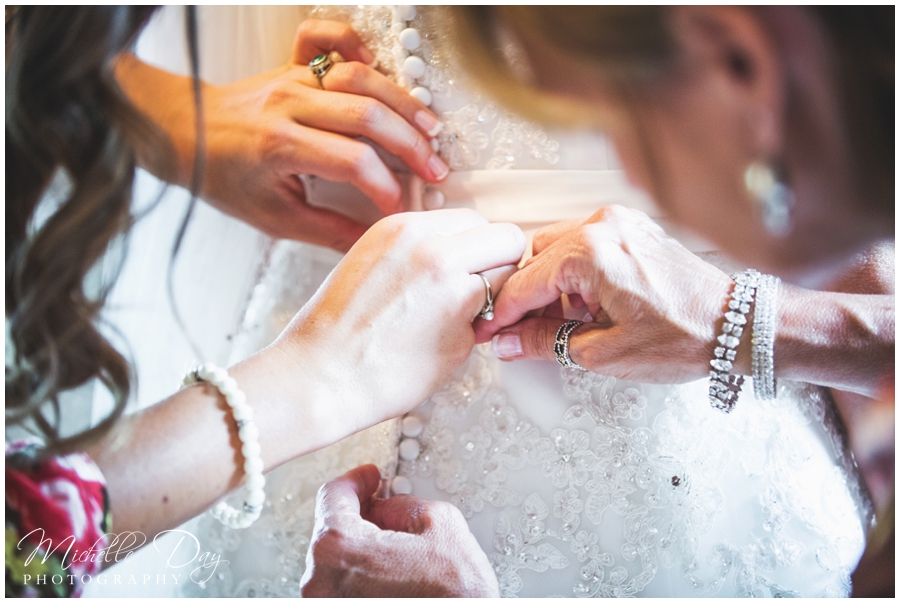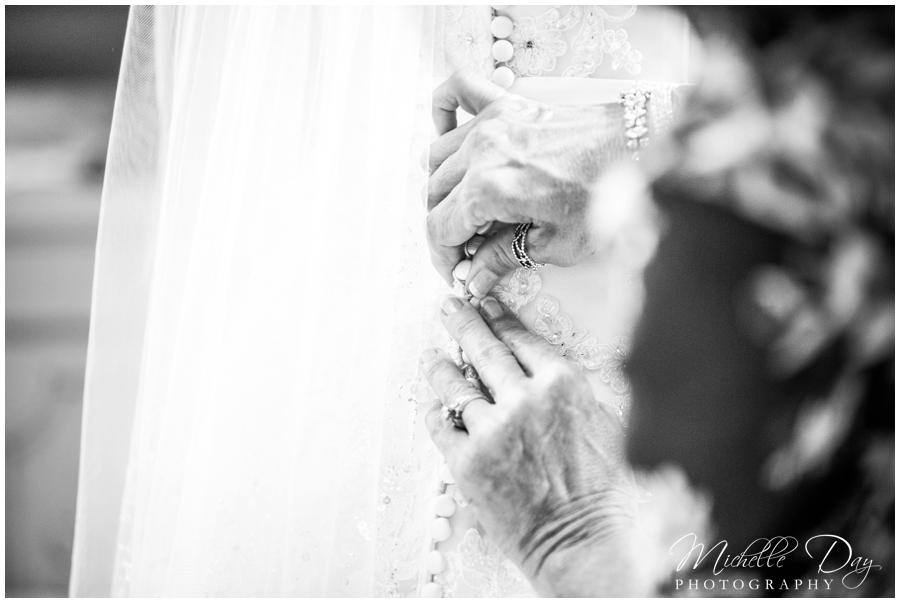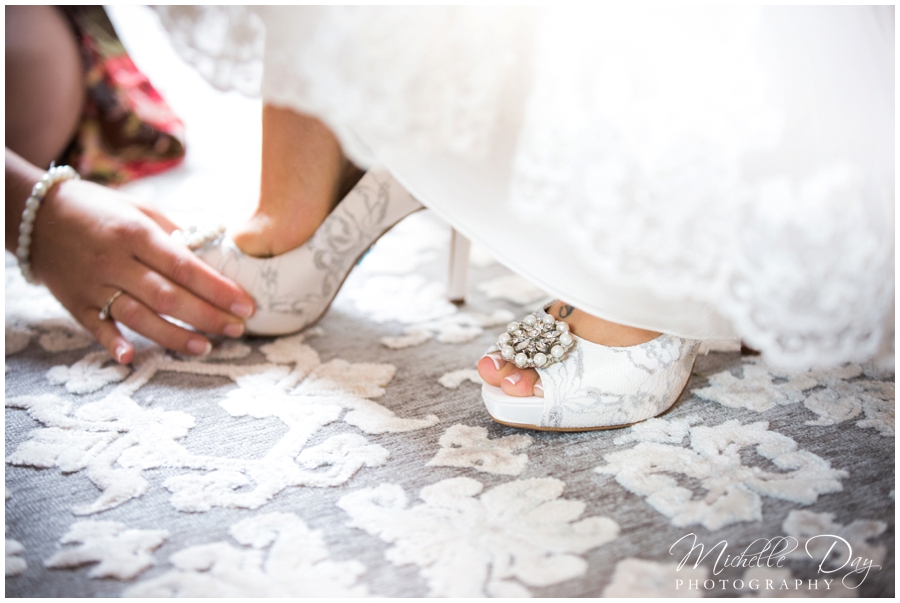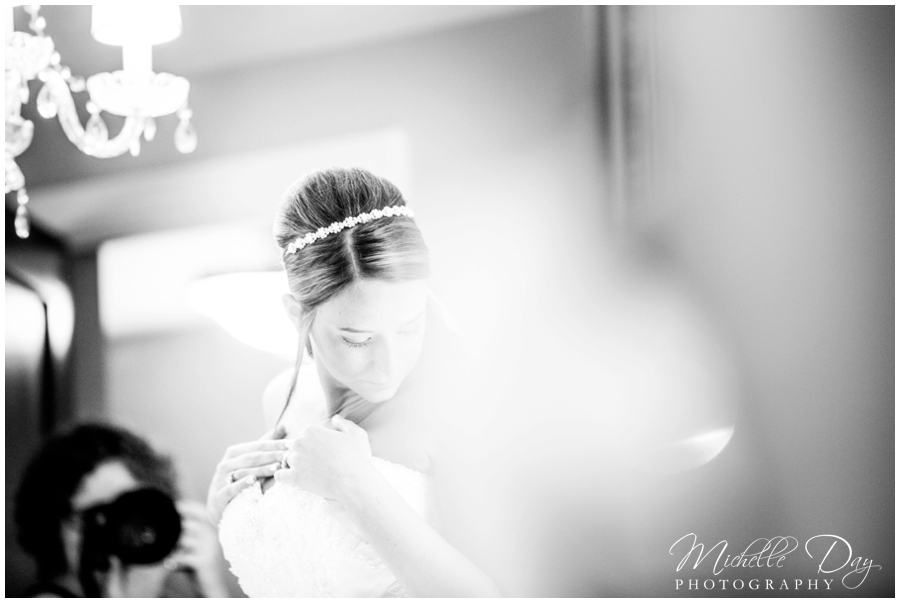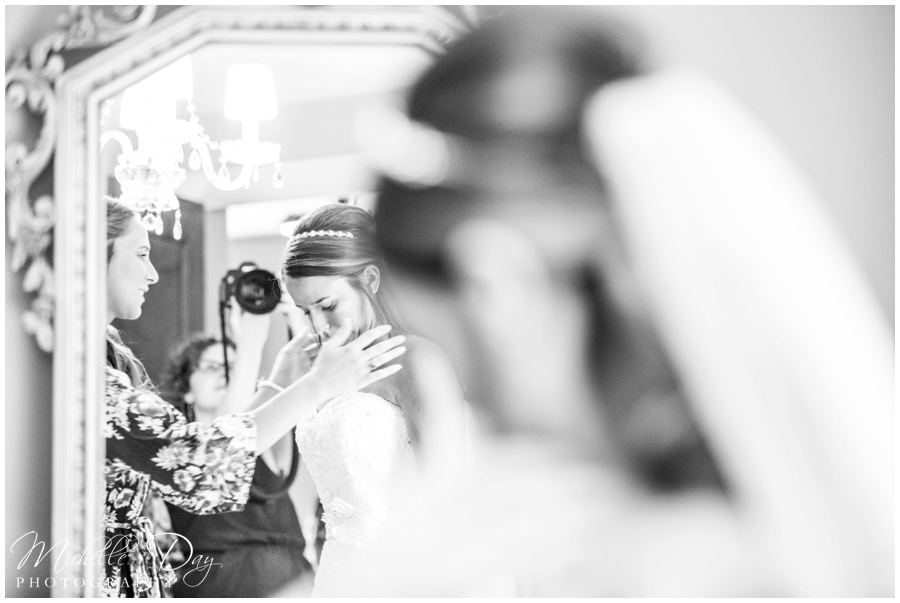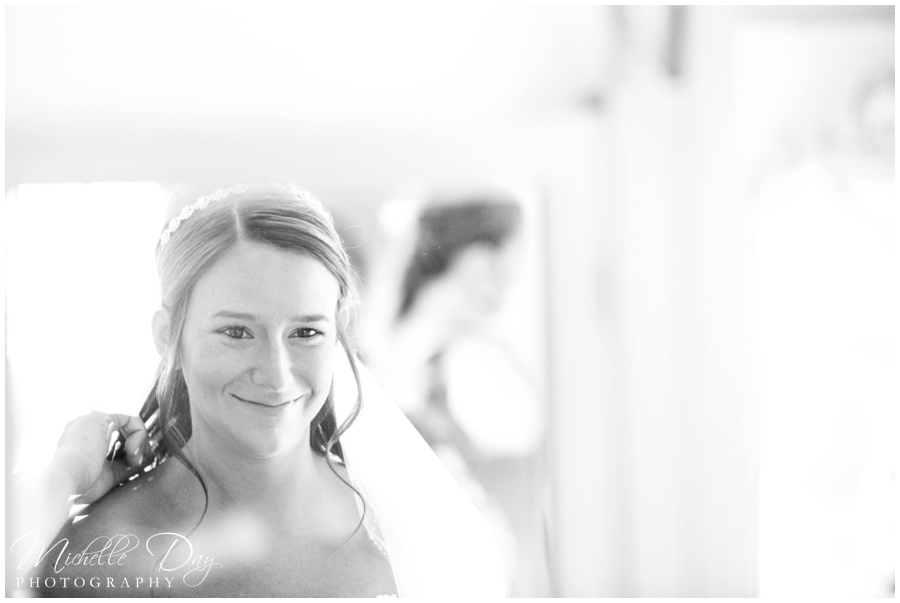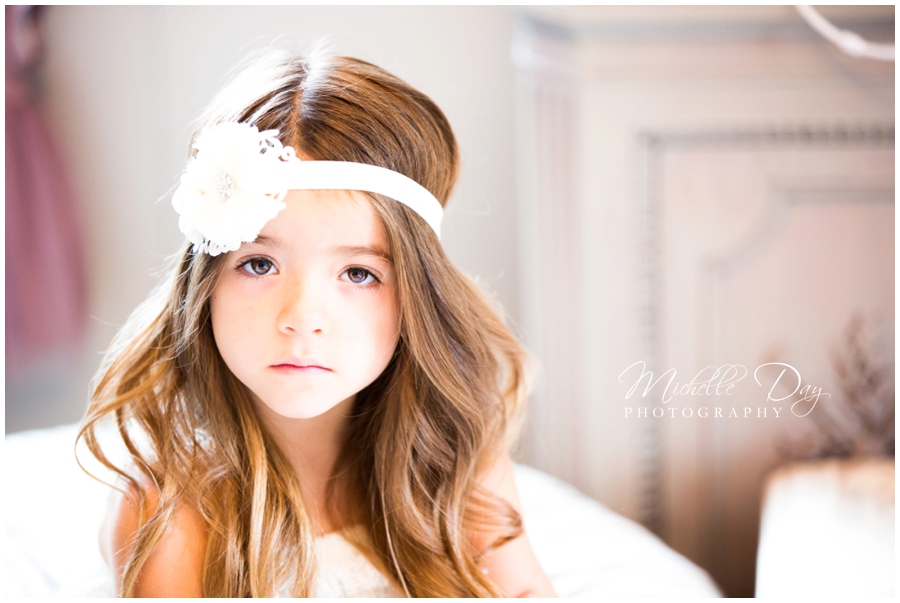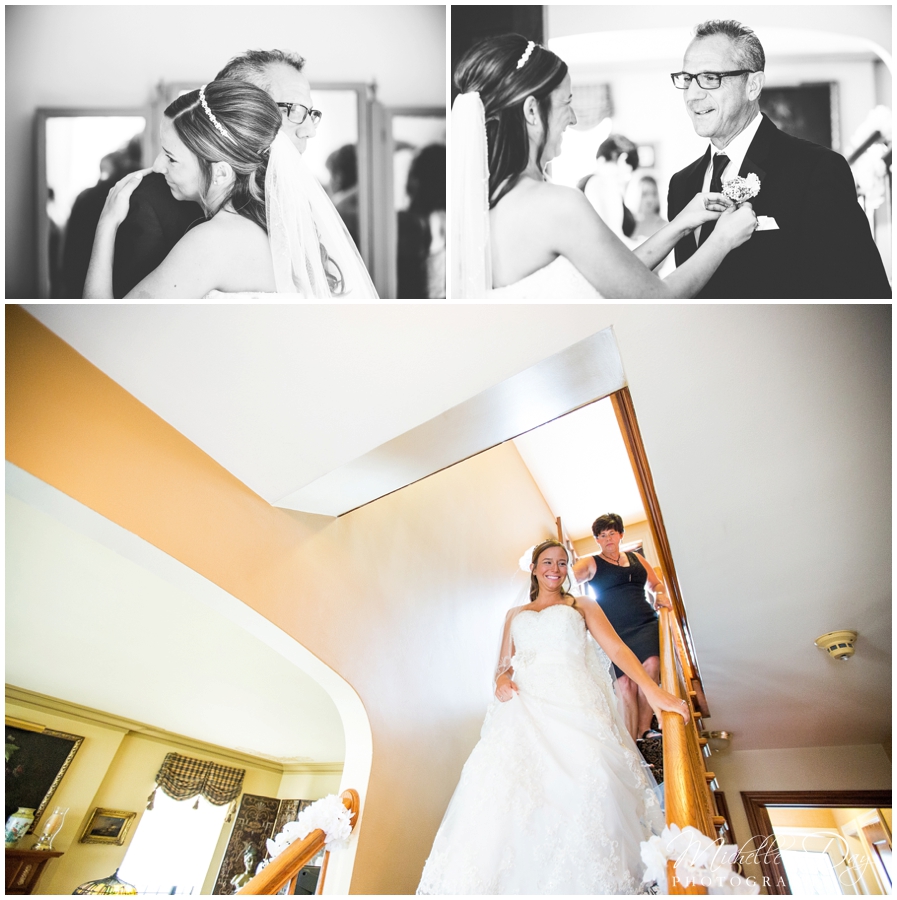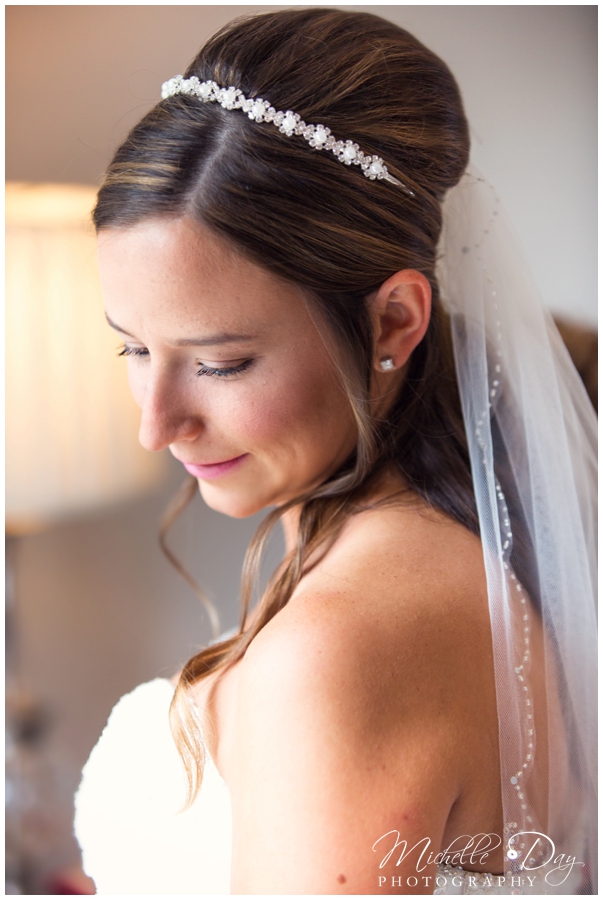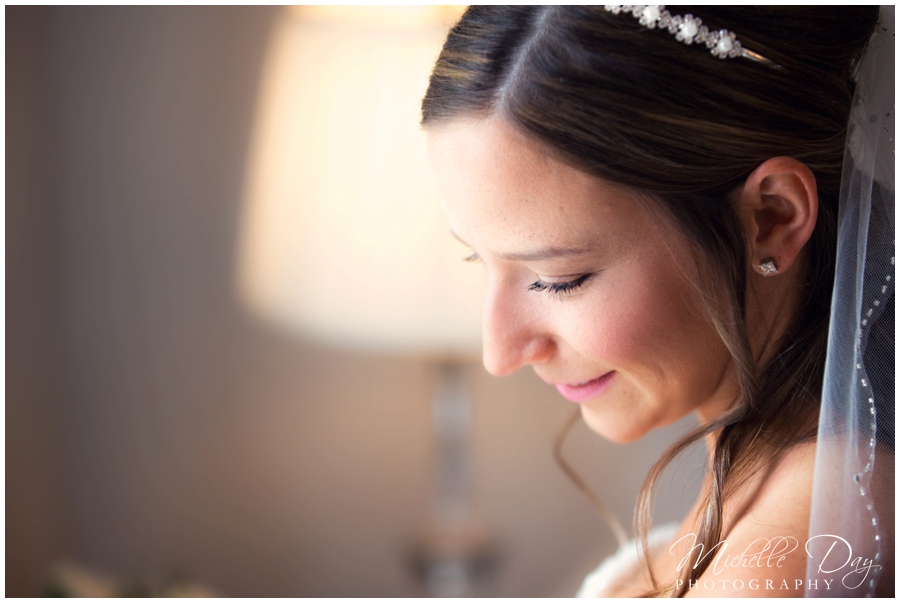 Breathtaking.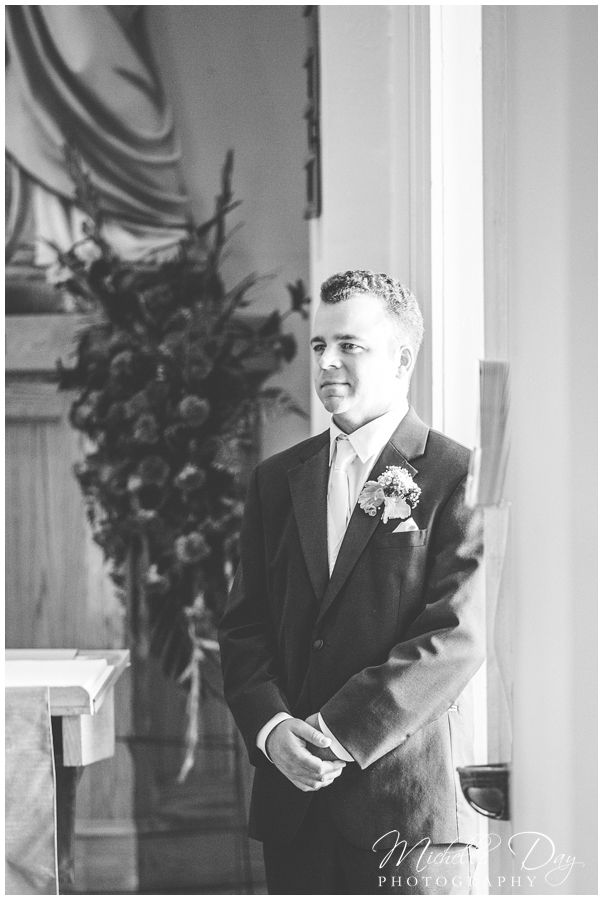 Mike was a little nervous but calm, cool and collected.  You could tell he was ready and eager to meet his bride! Adorable!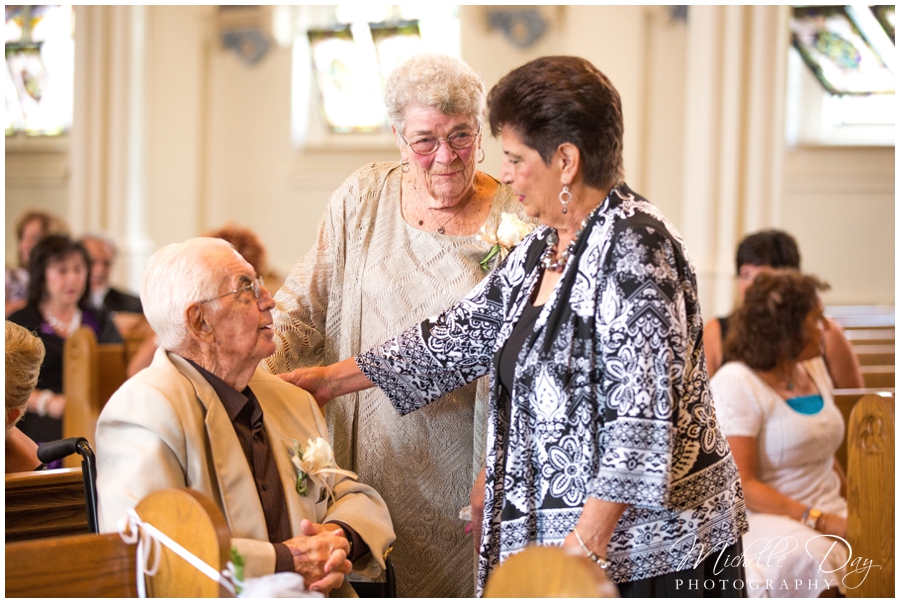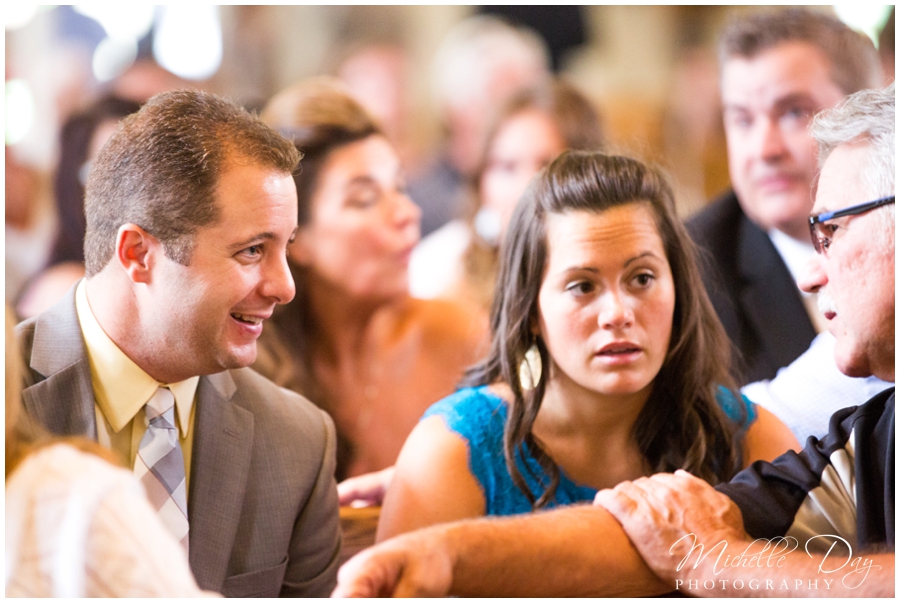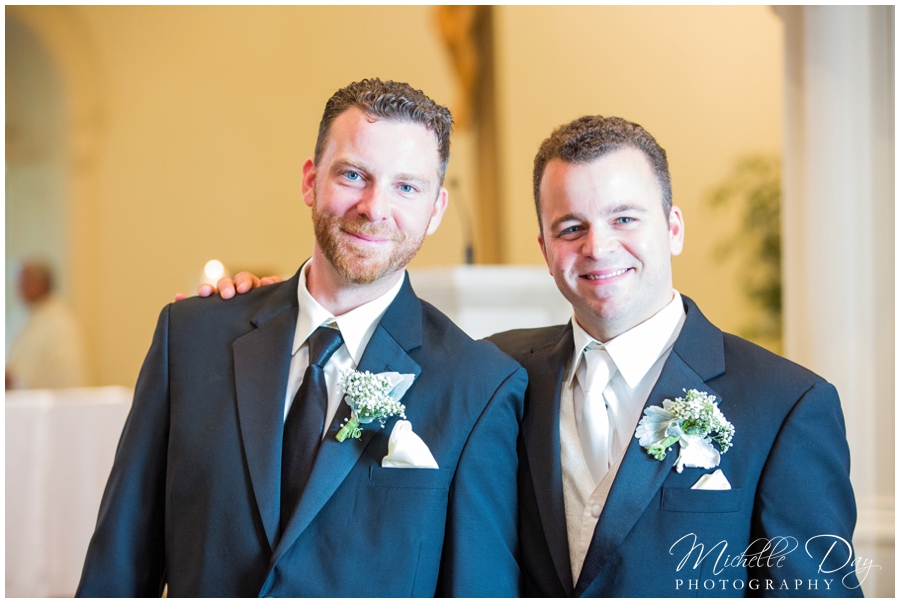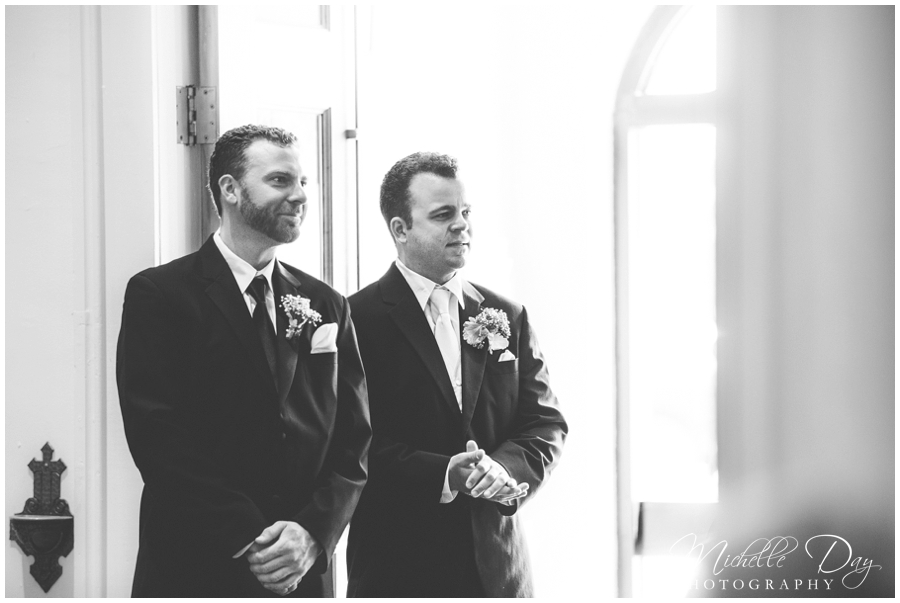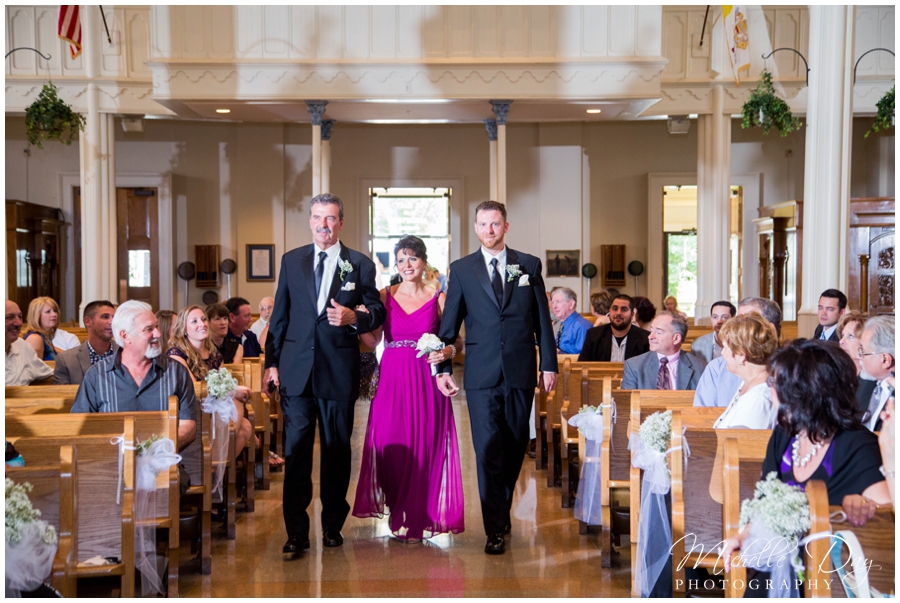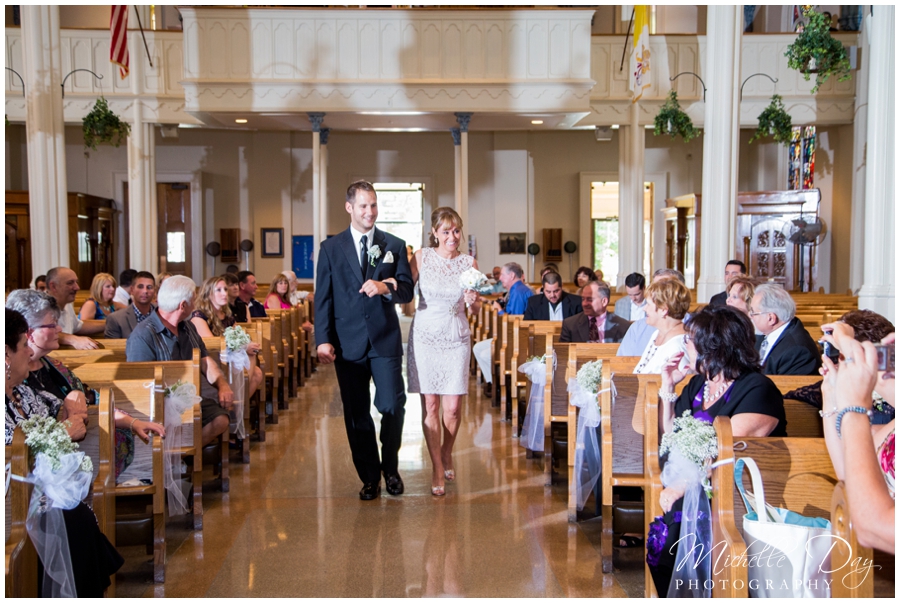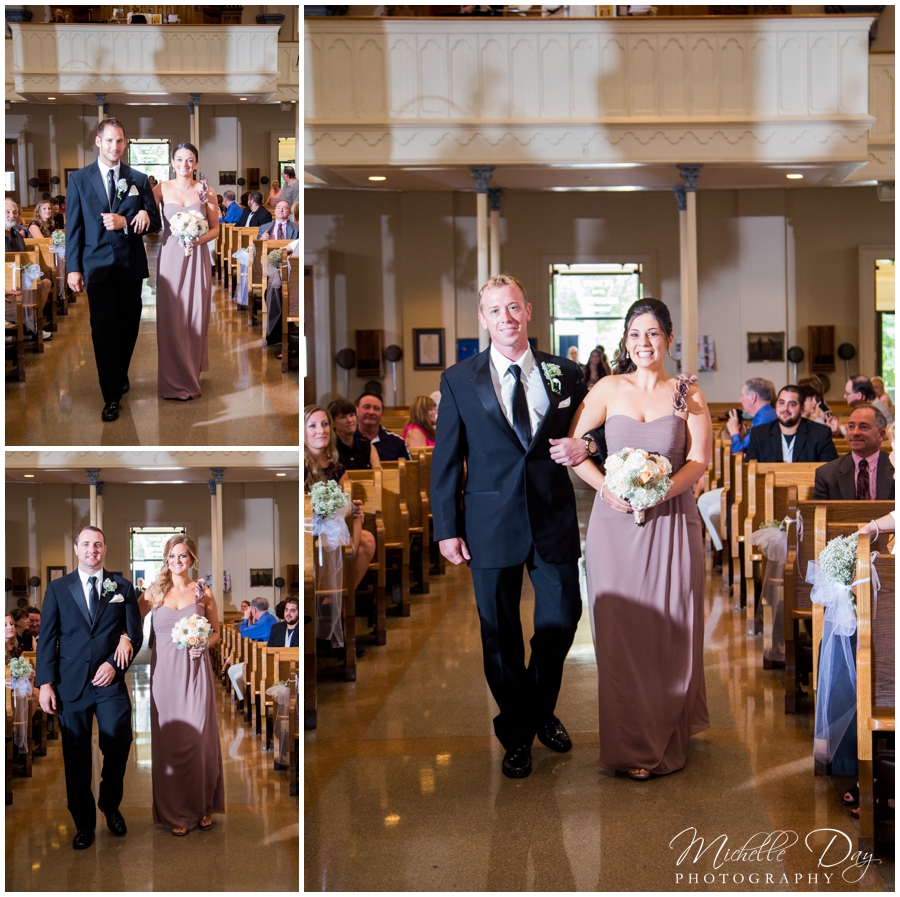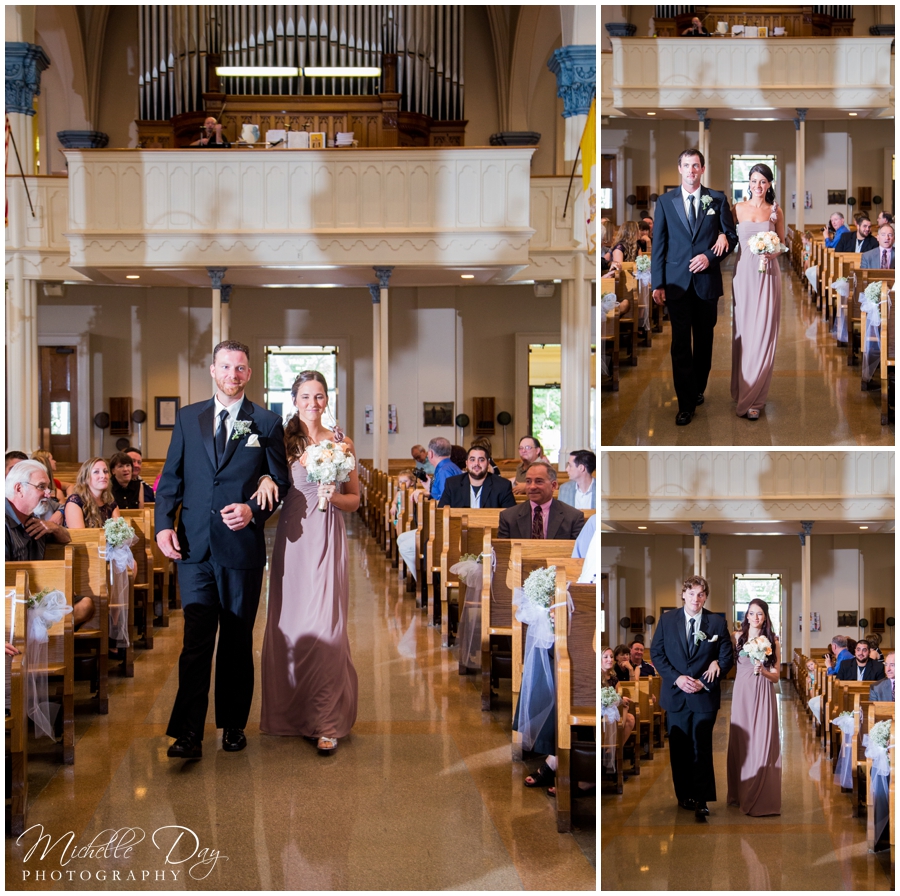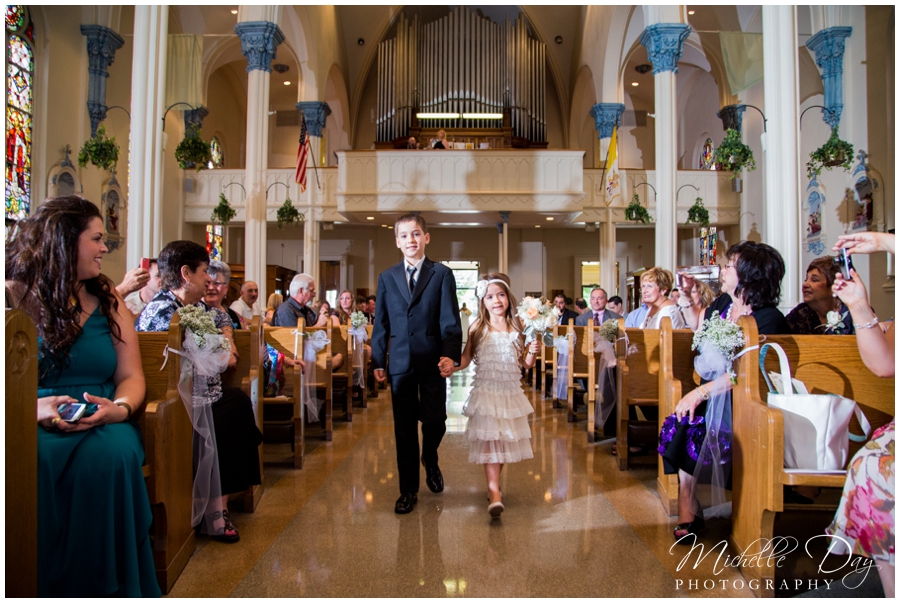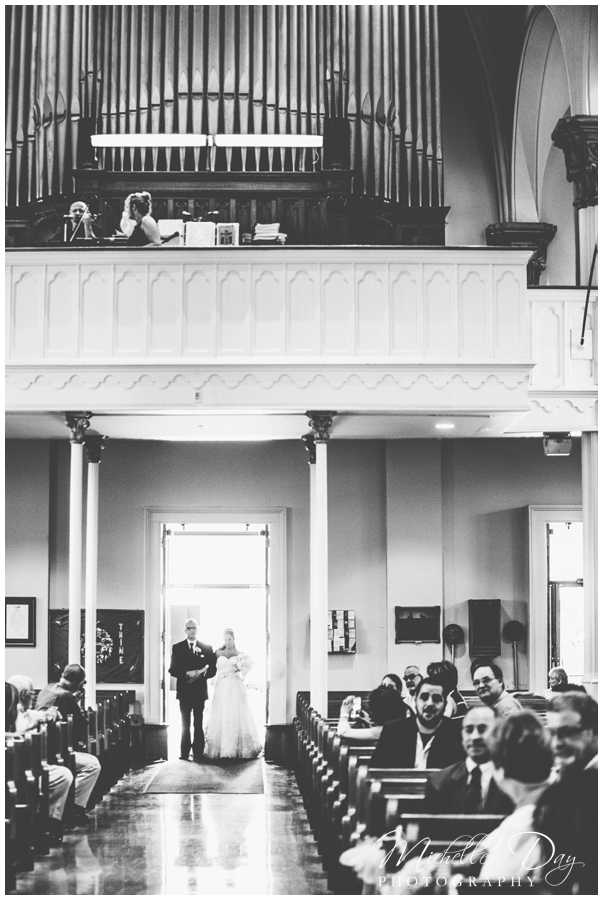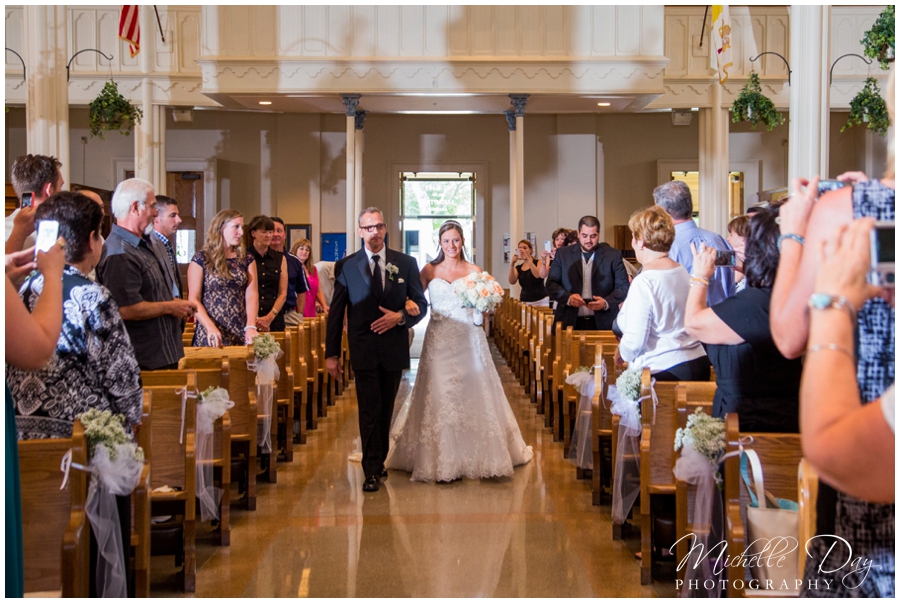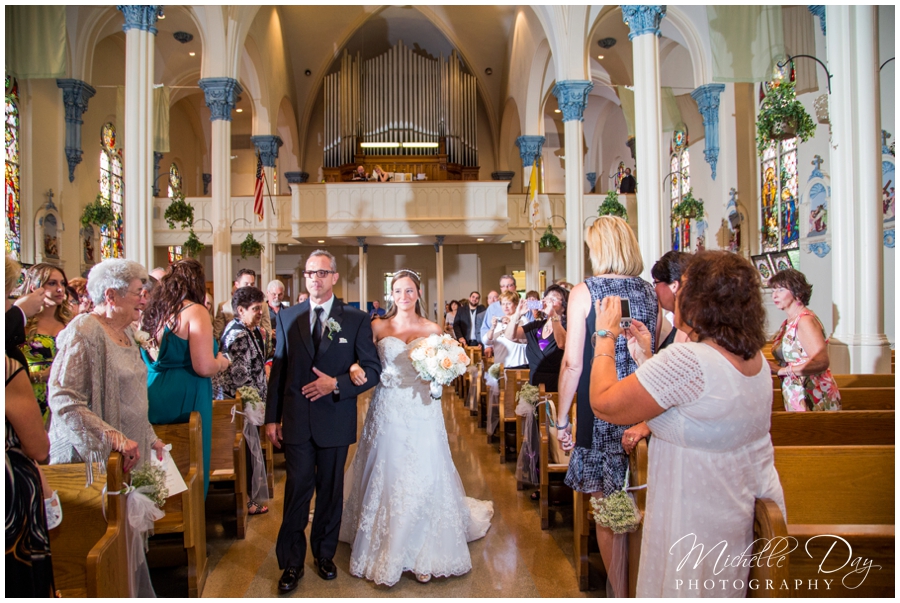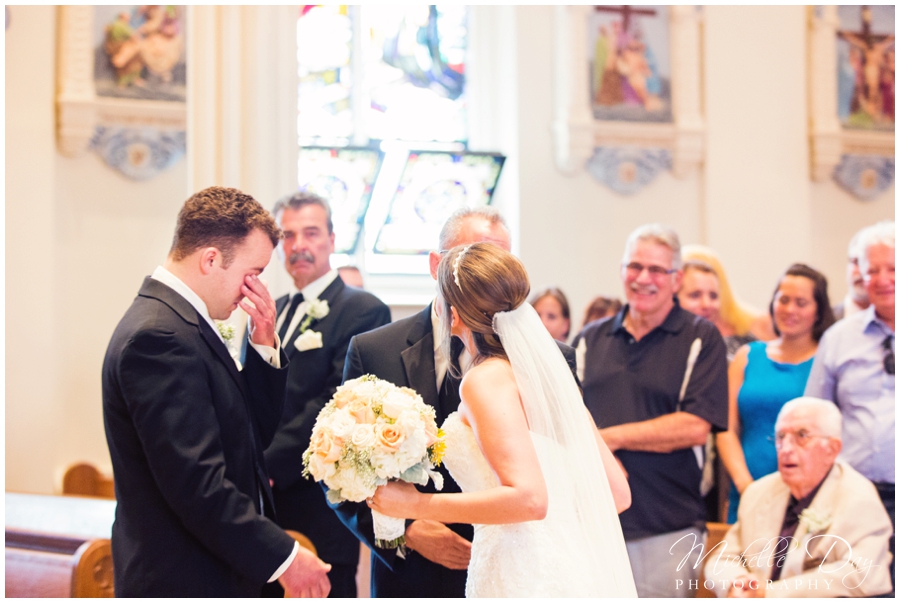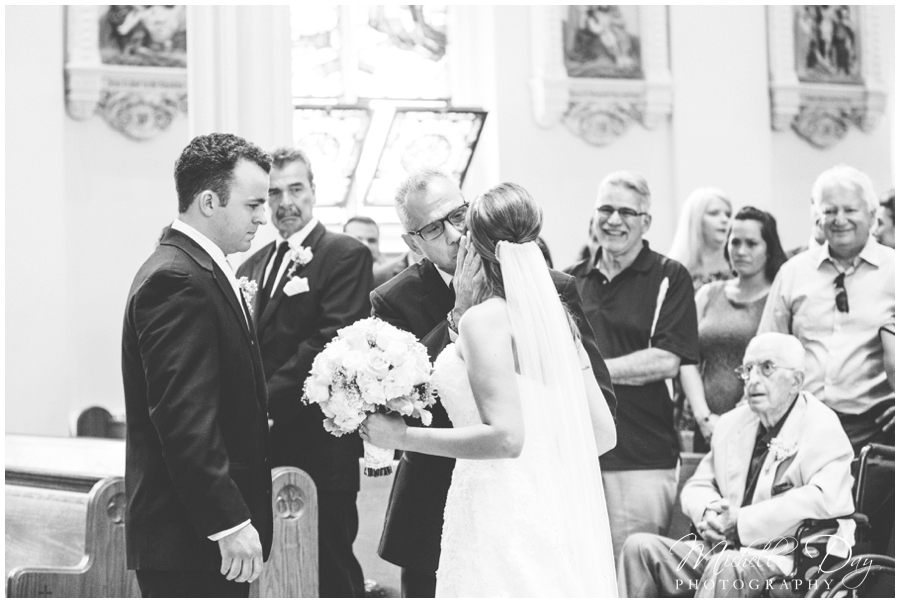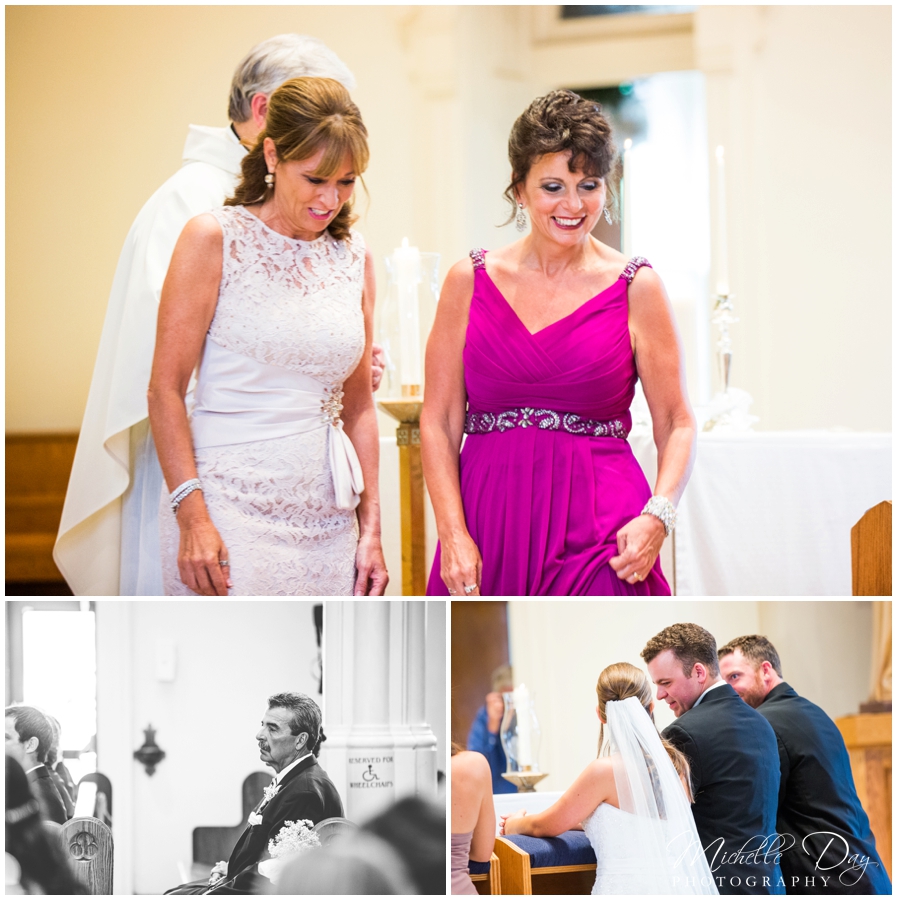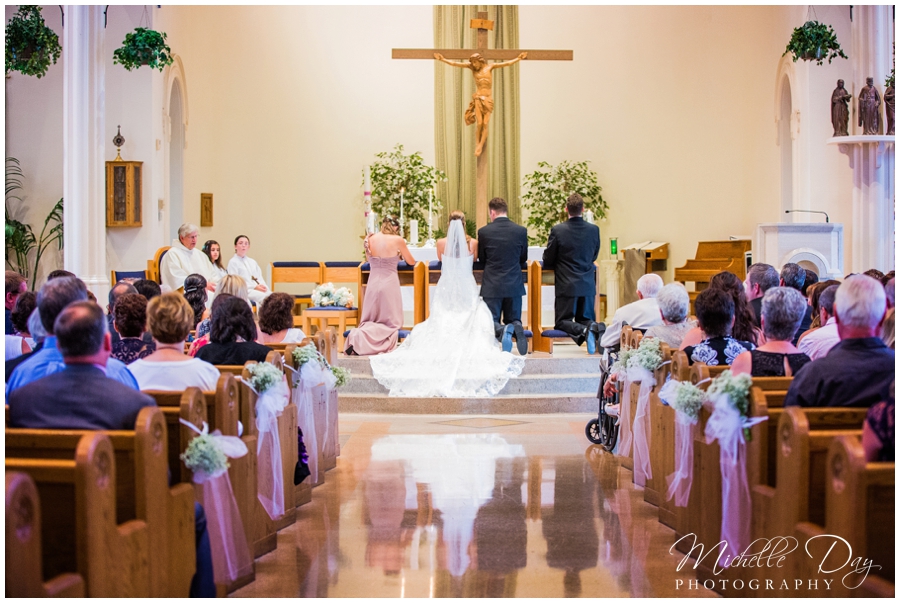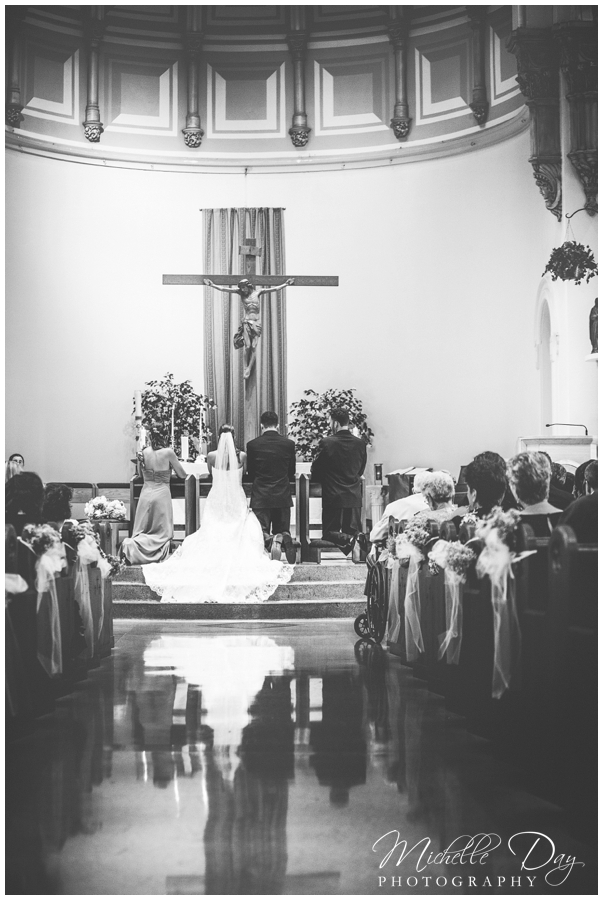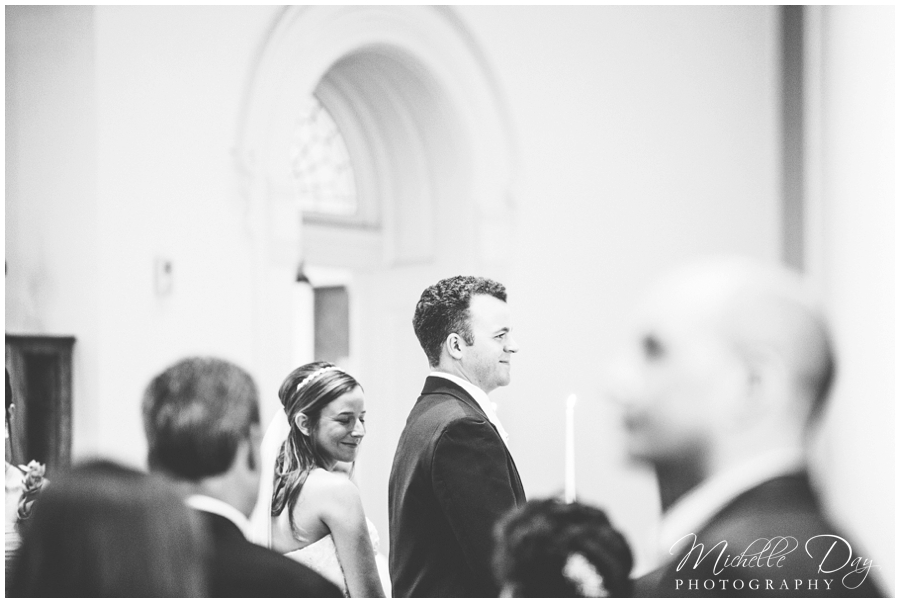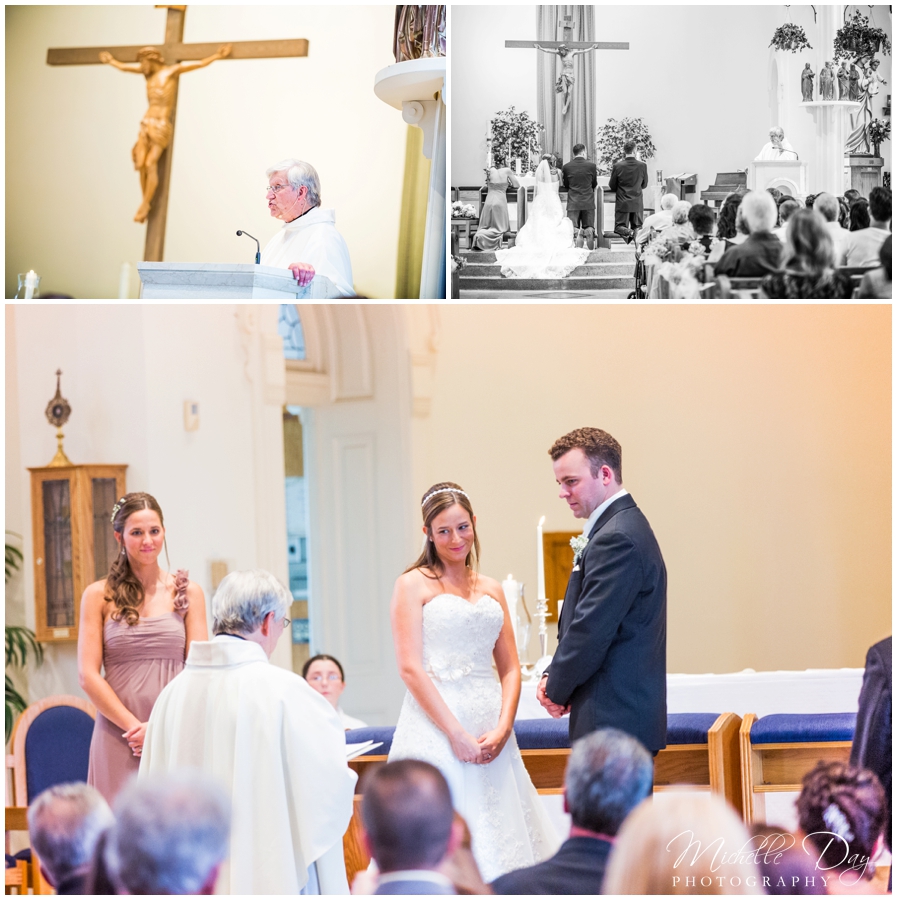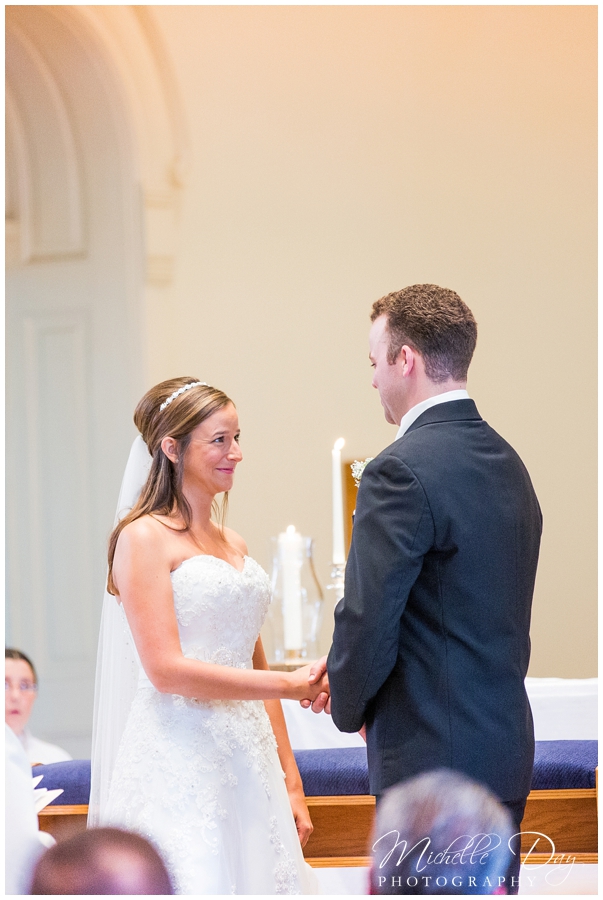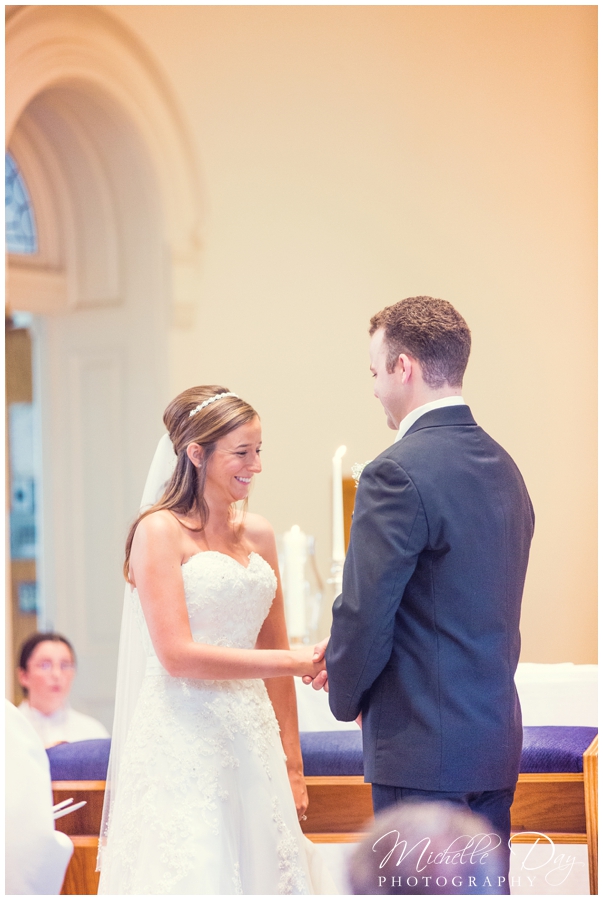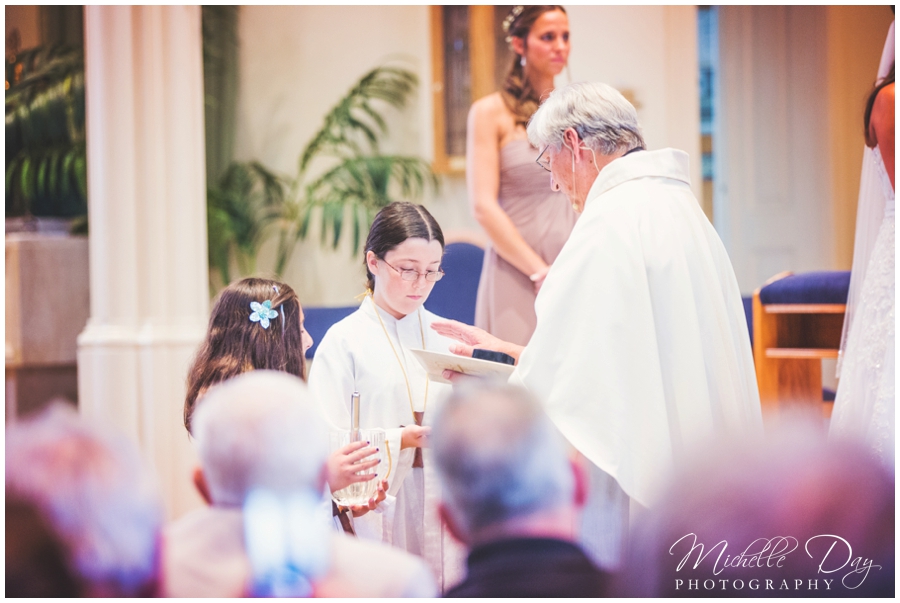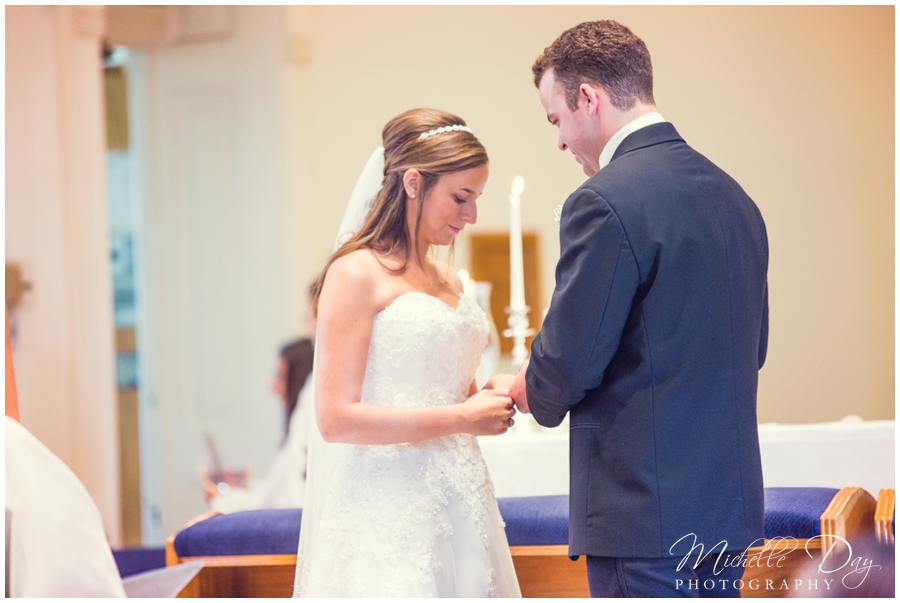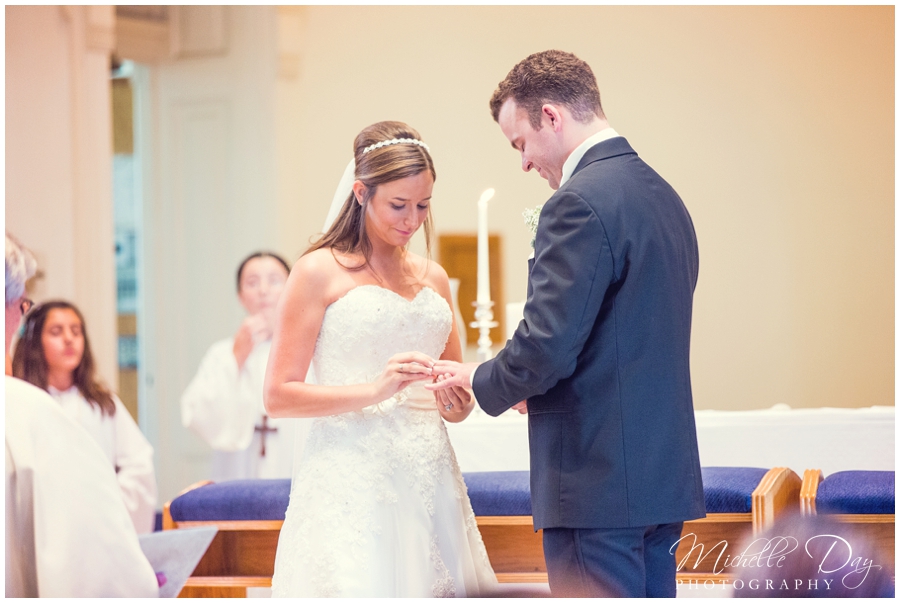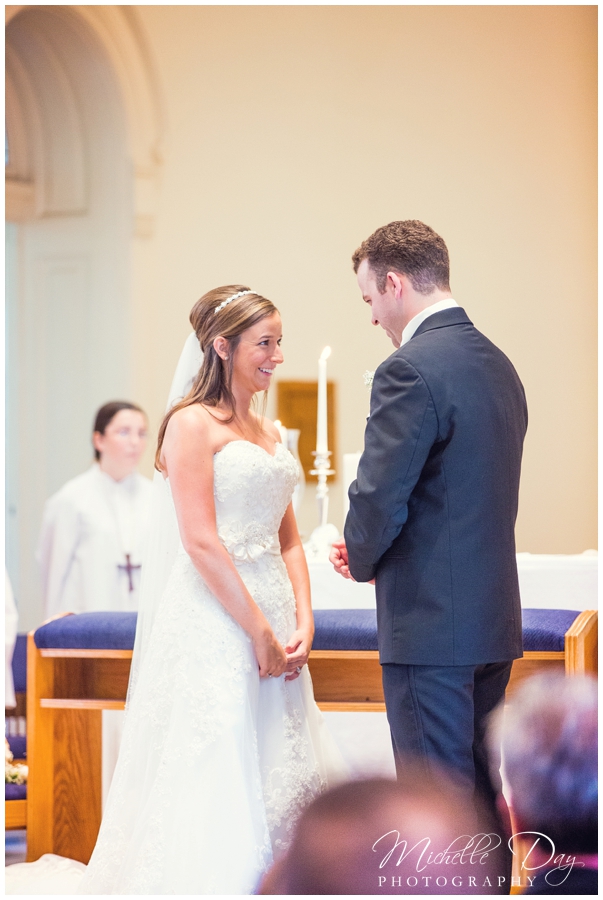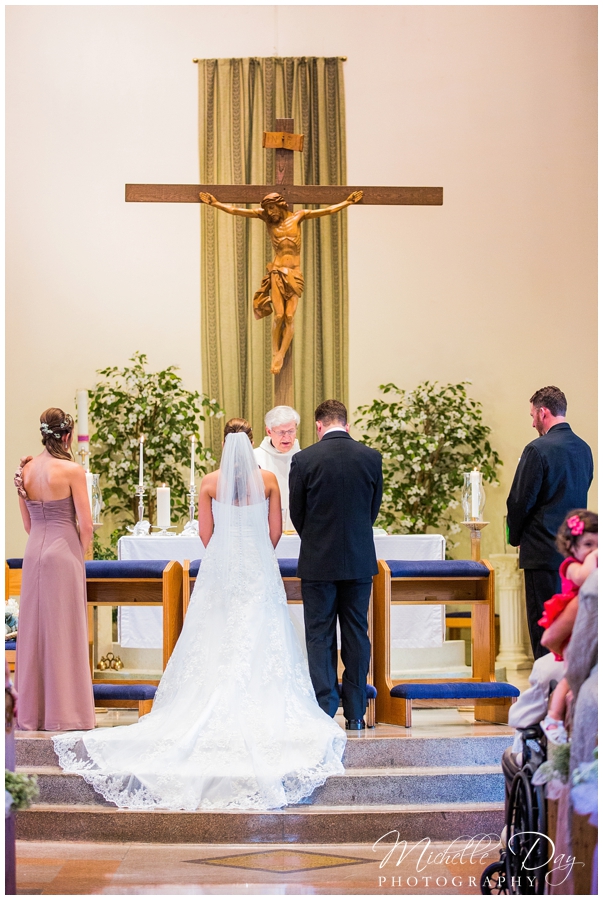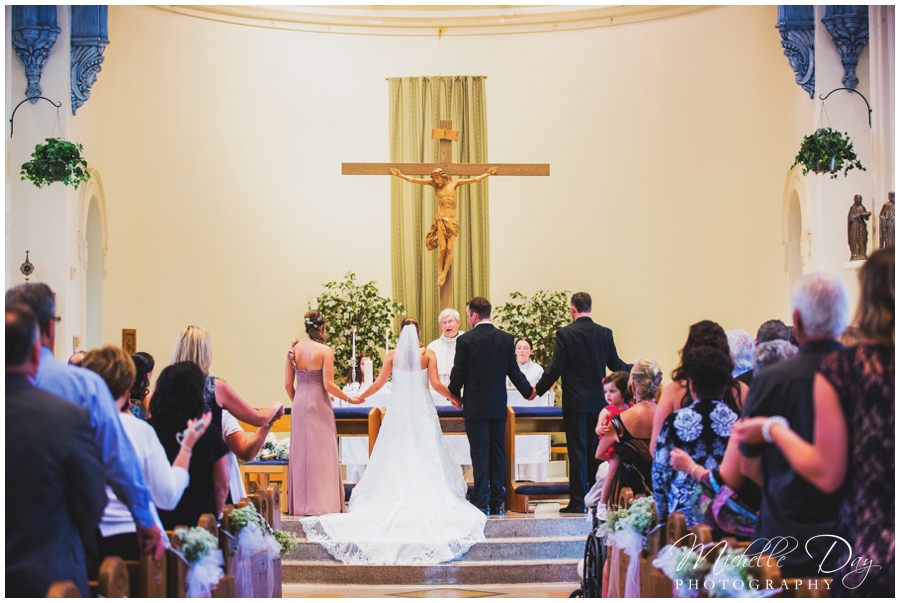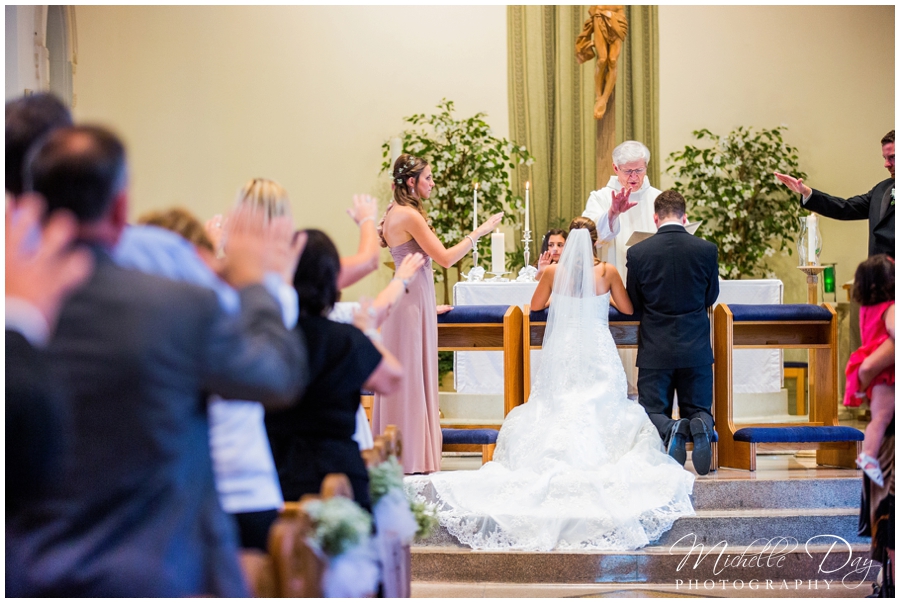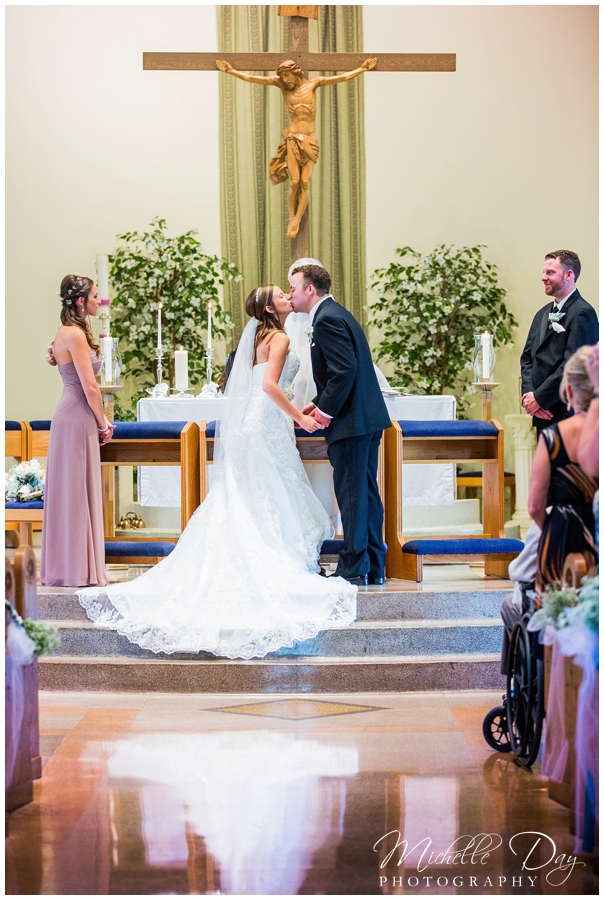 The shiny floor was awesome at St. Mary's.  It made for some really cool reflective shots throughout the ceremony.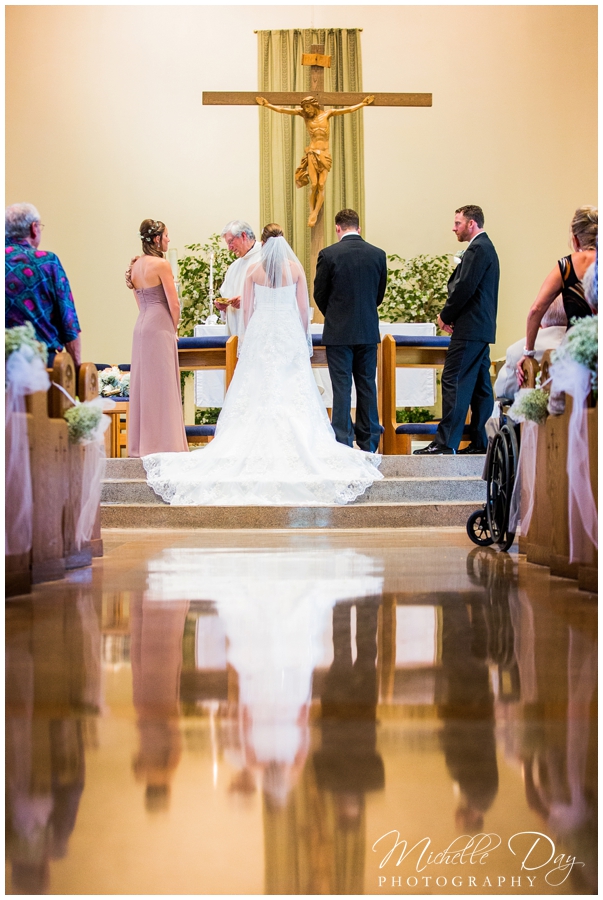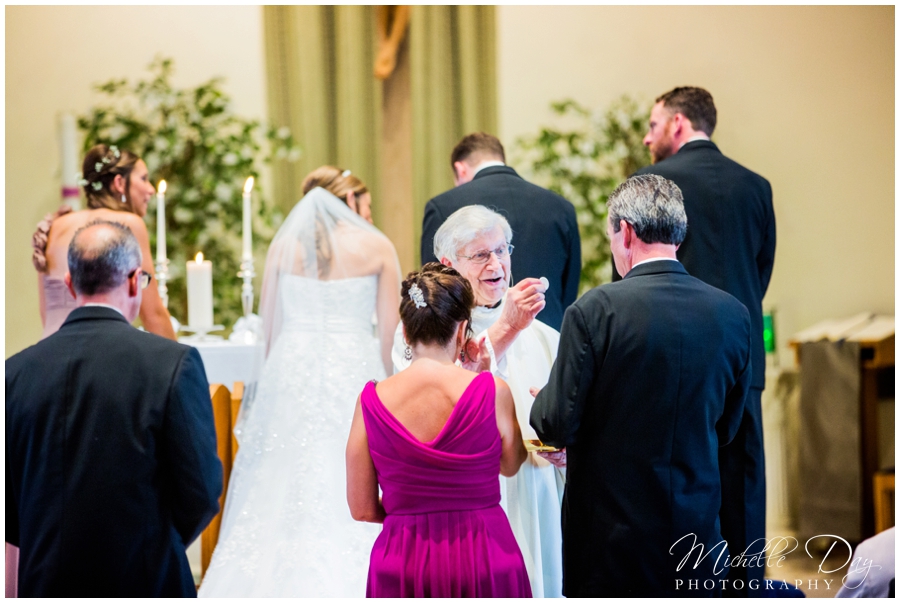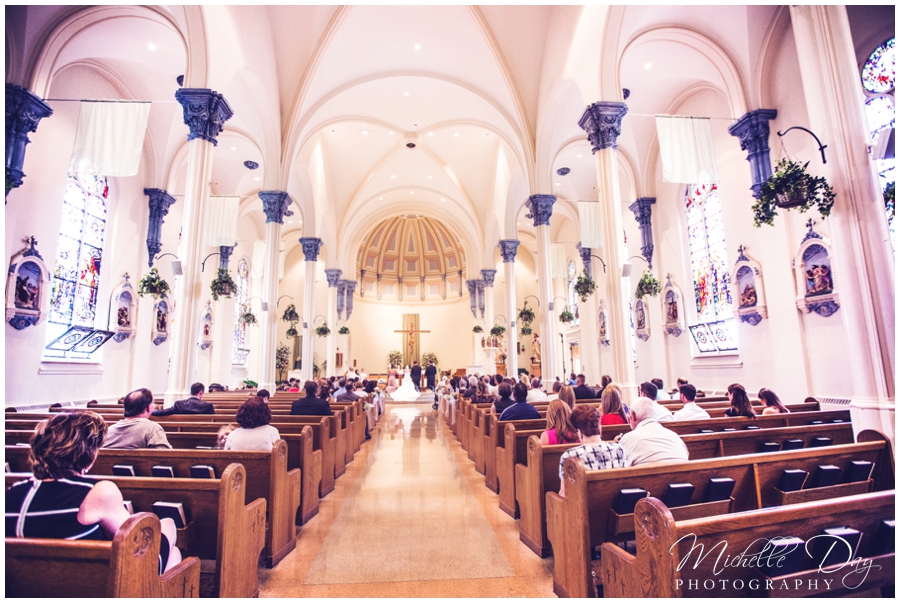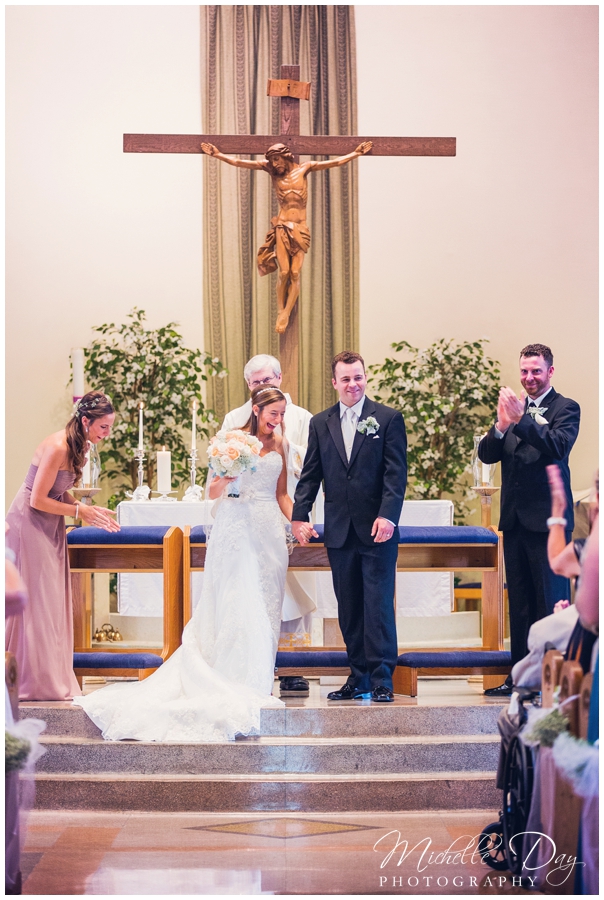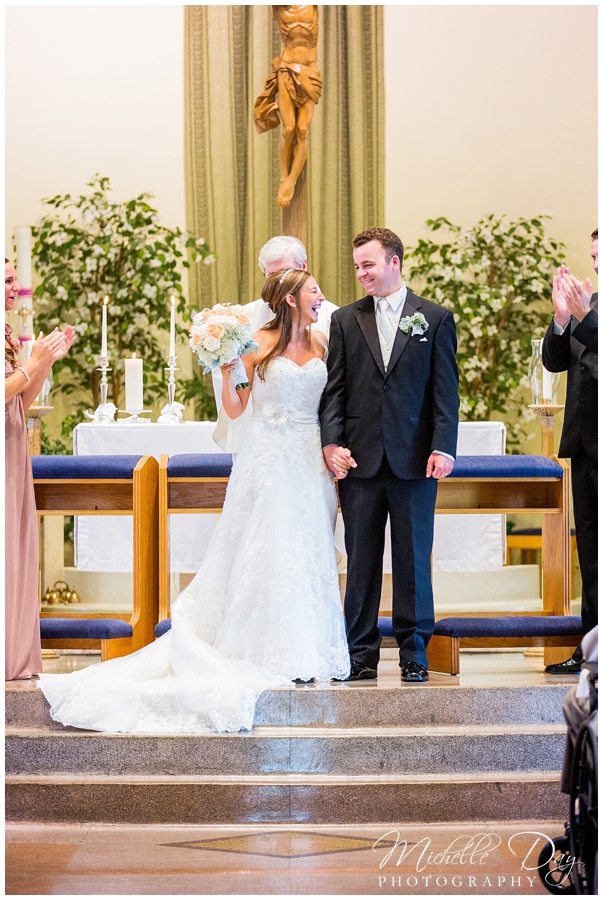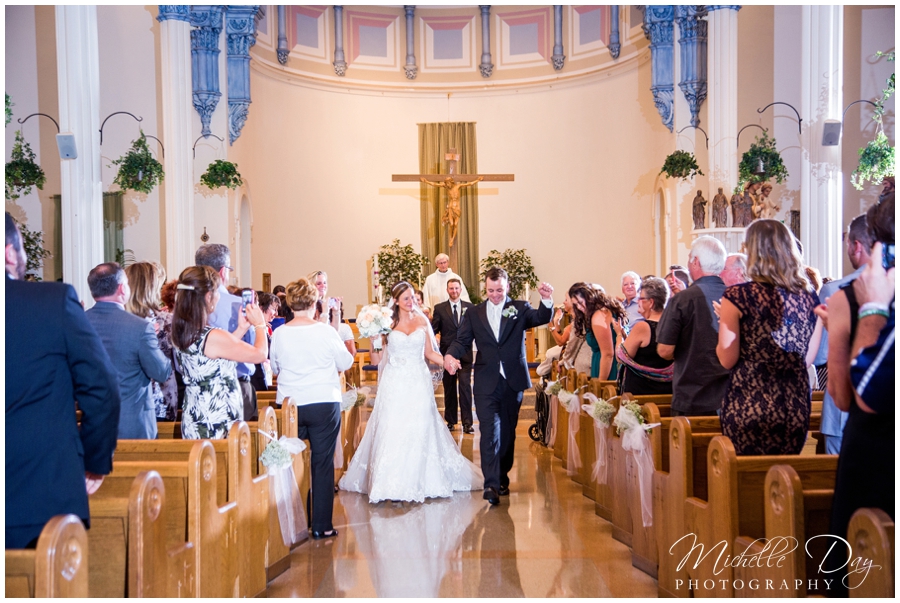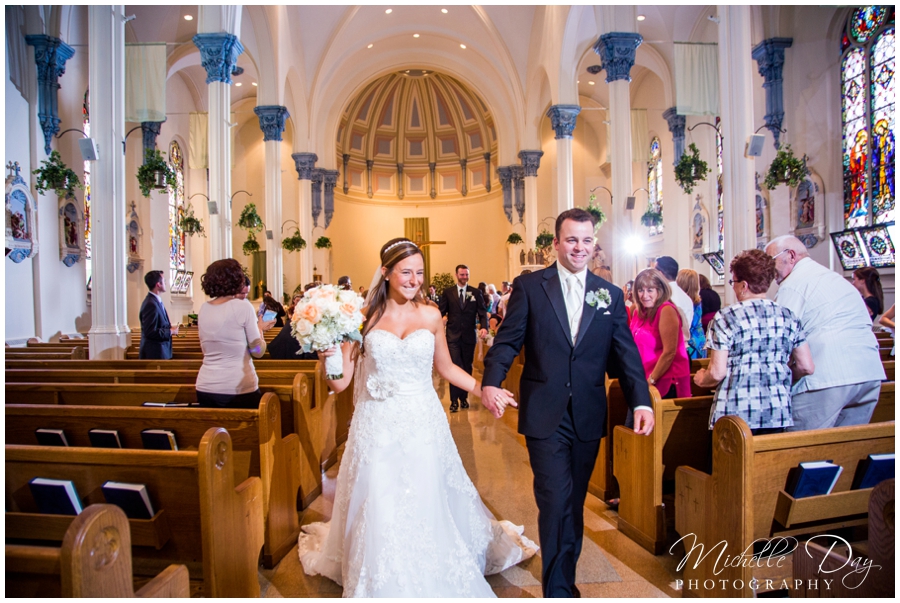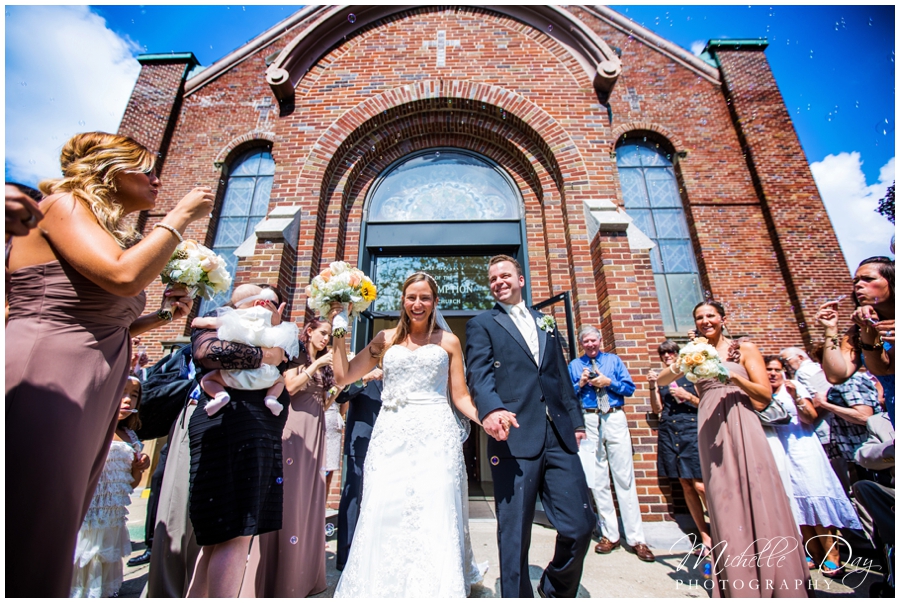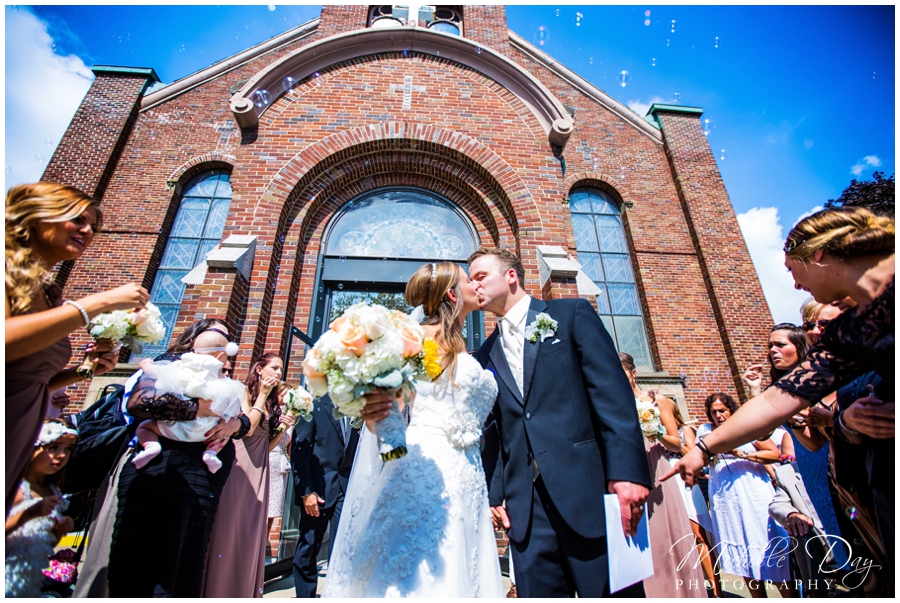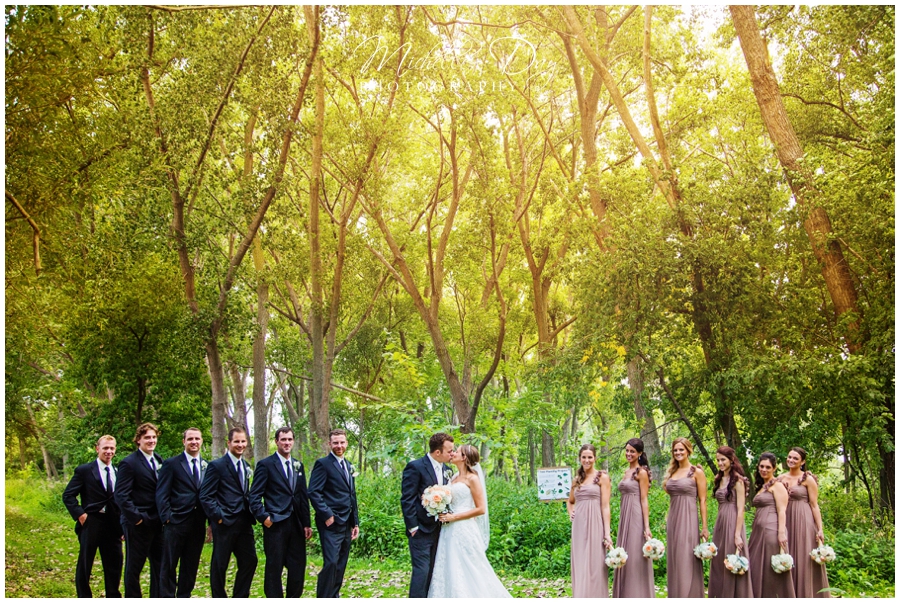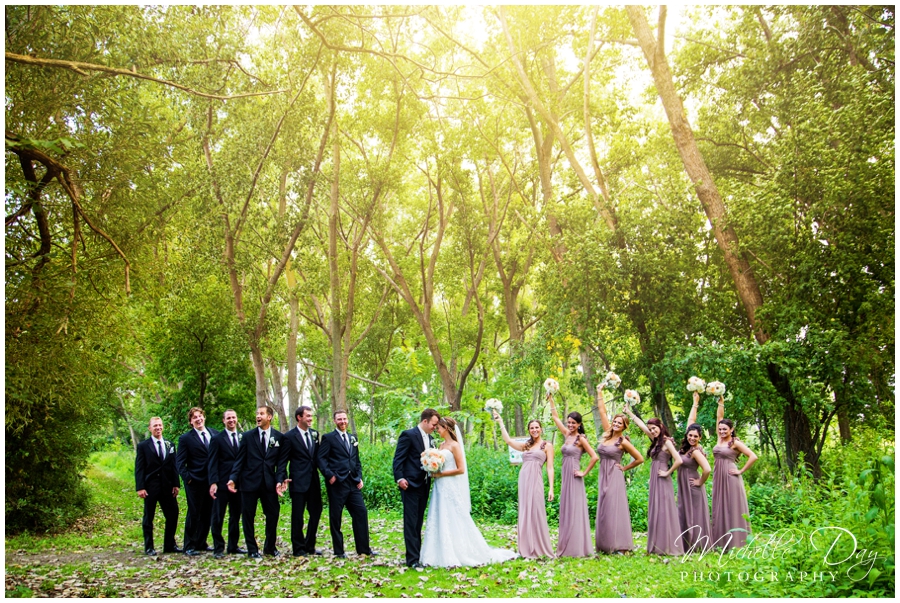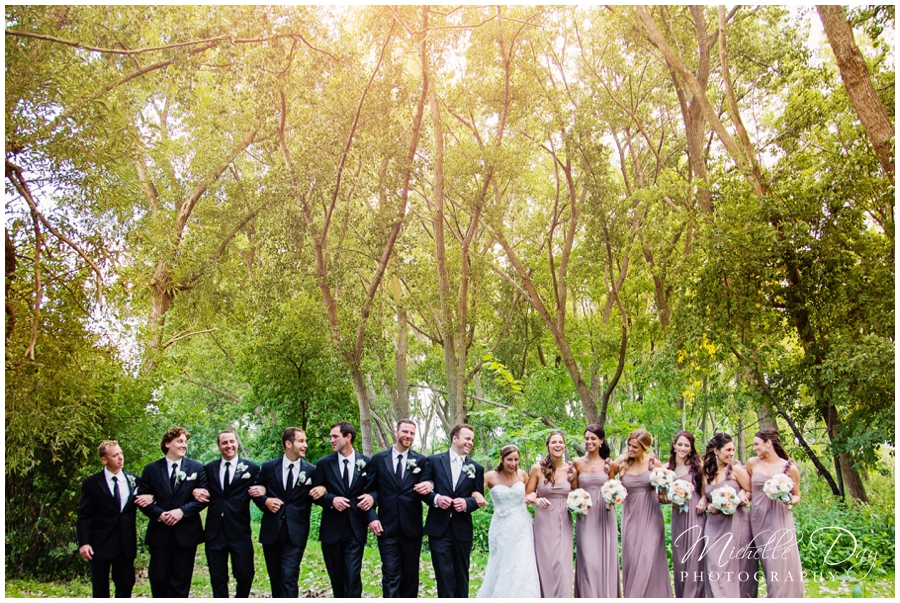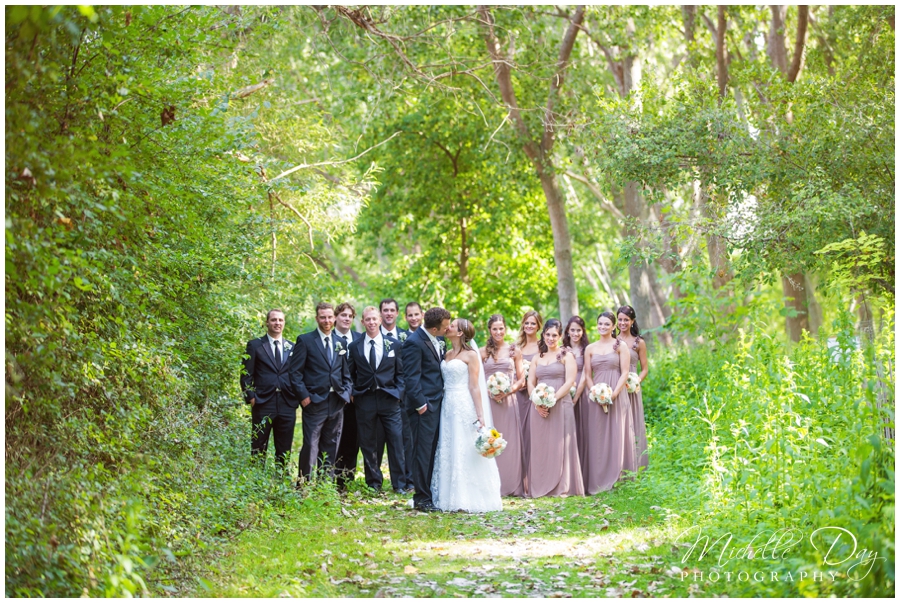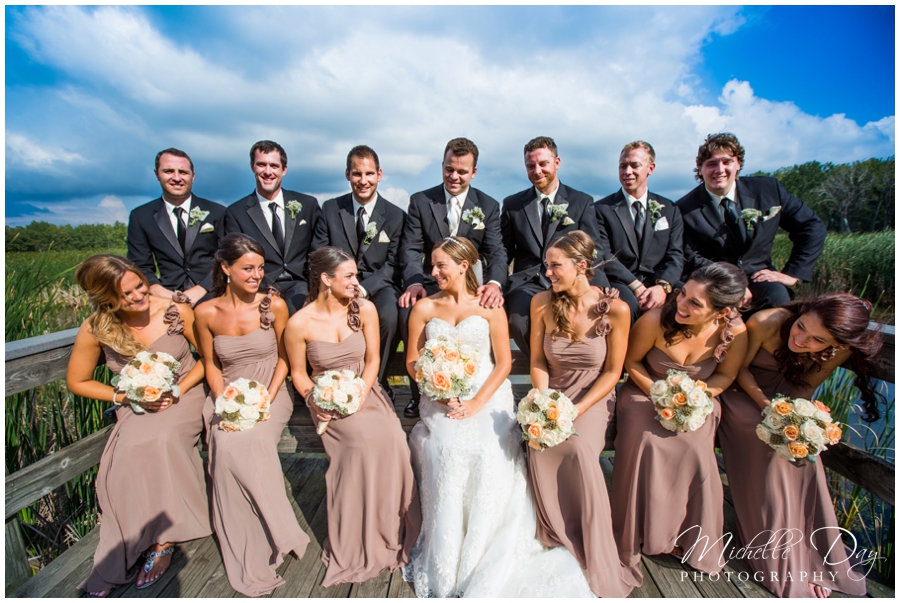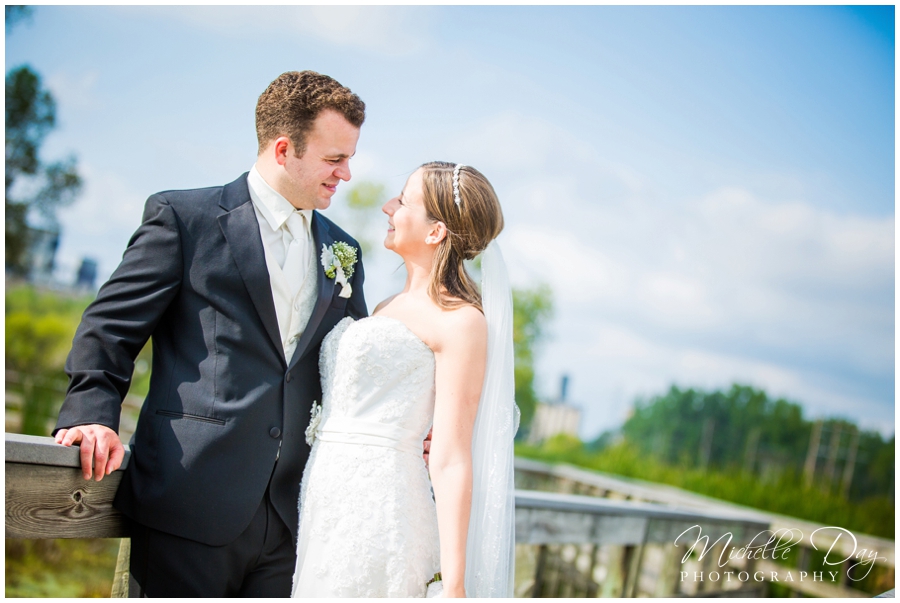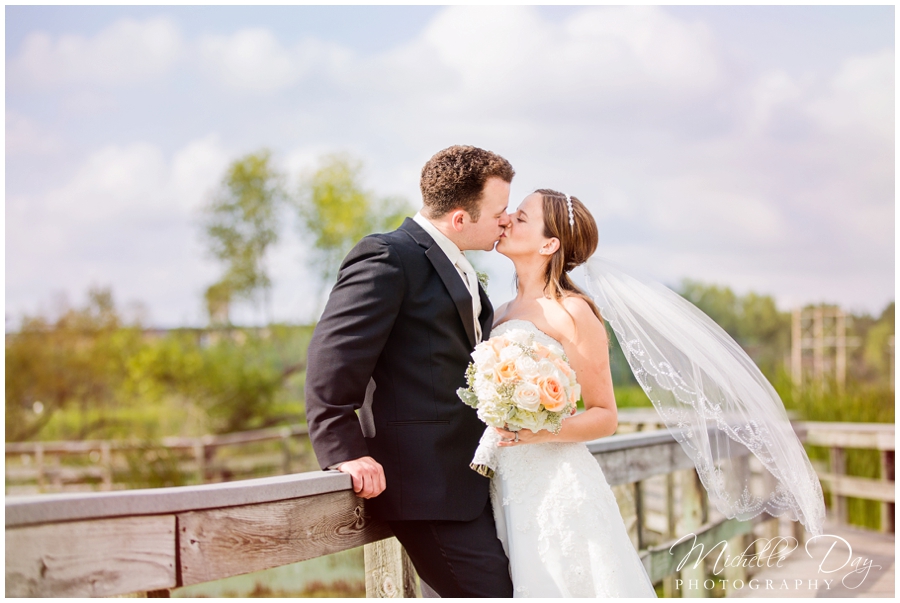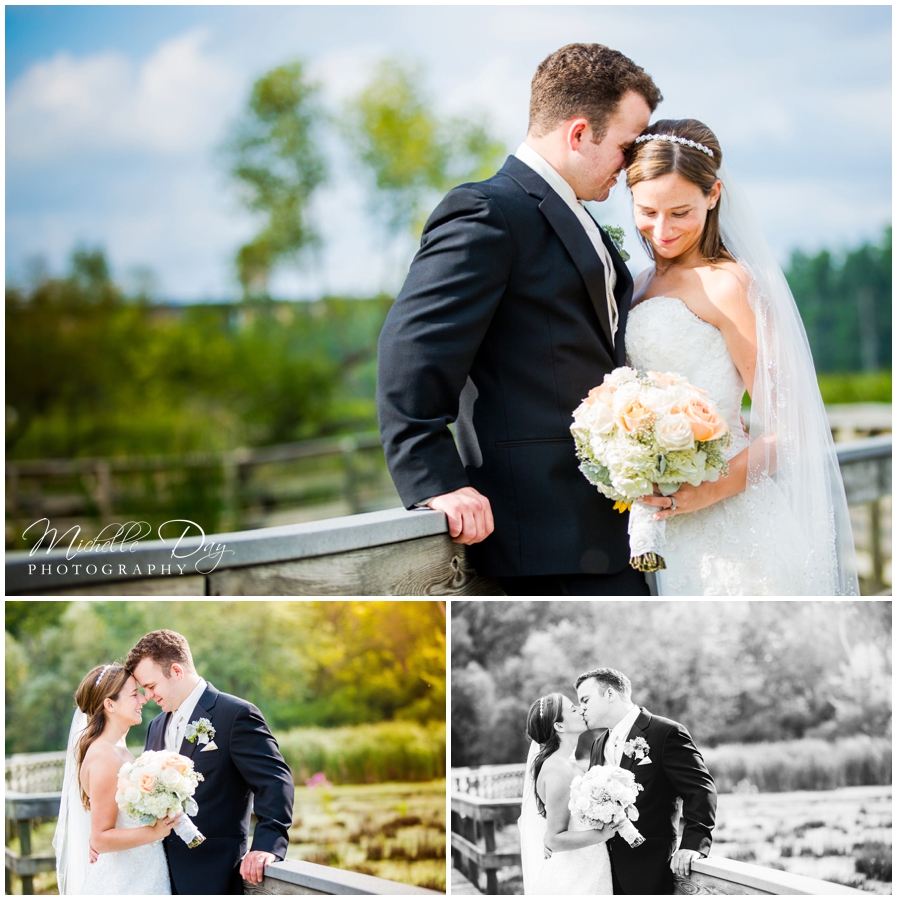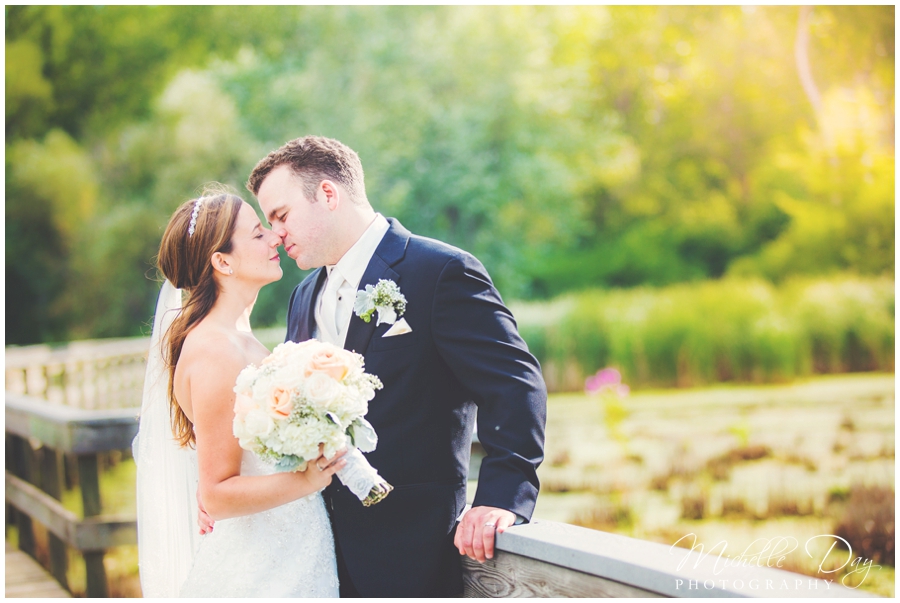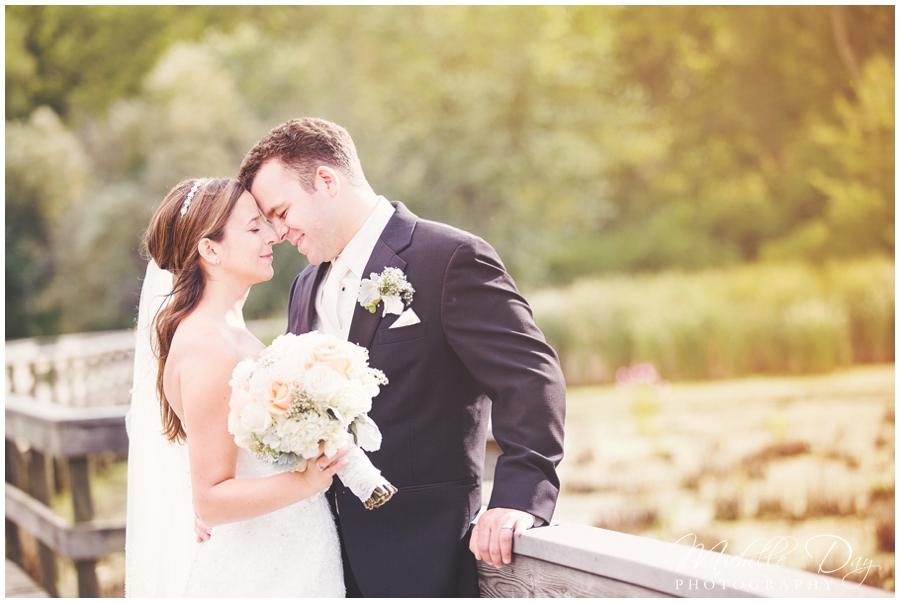 So in love.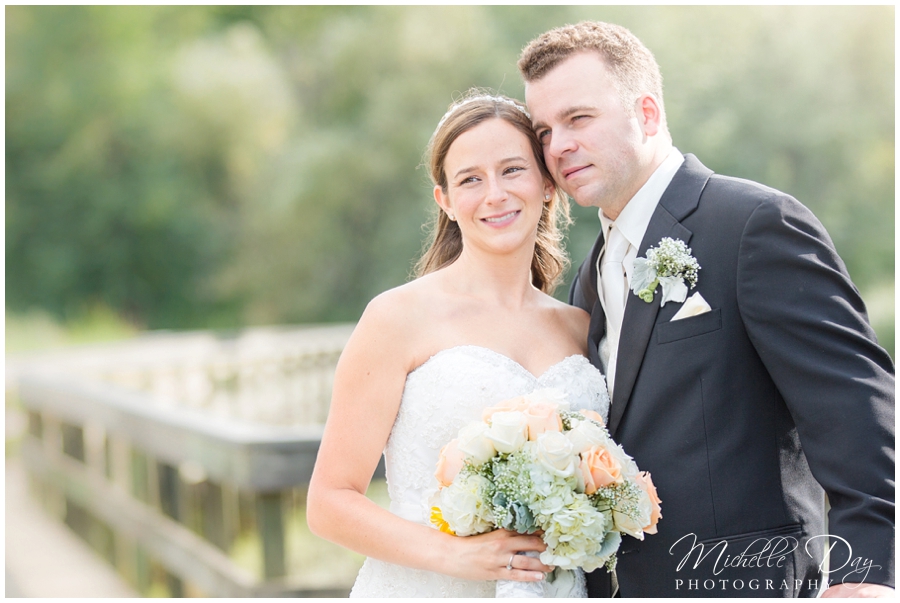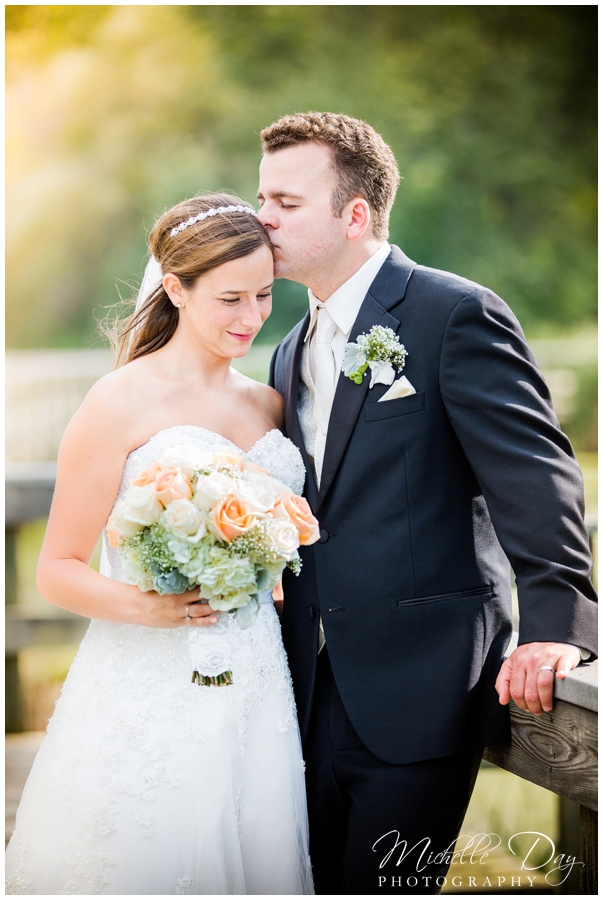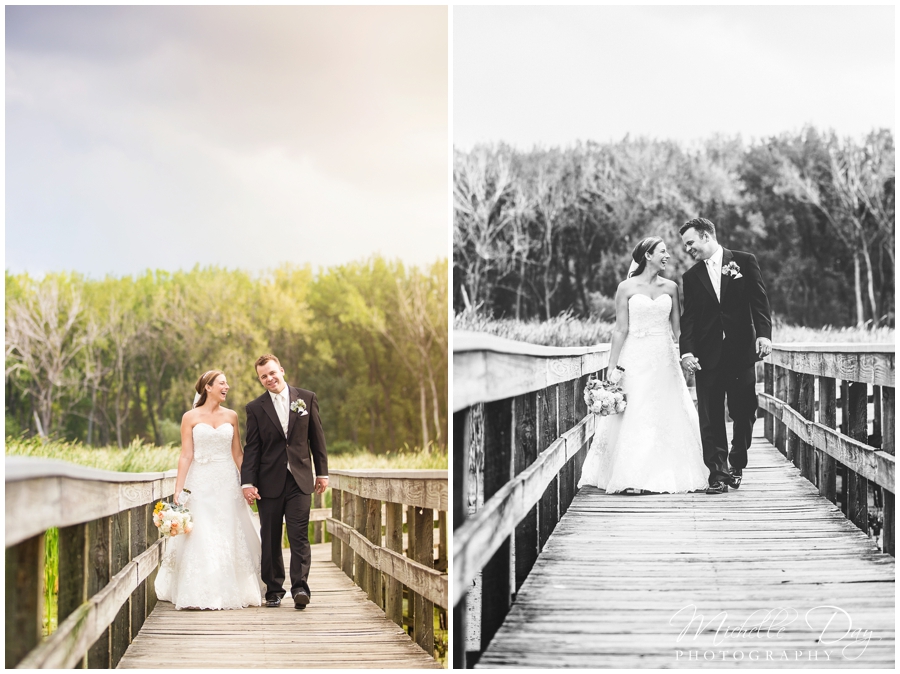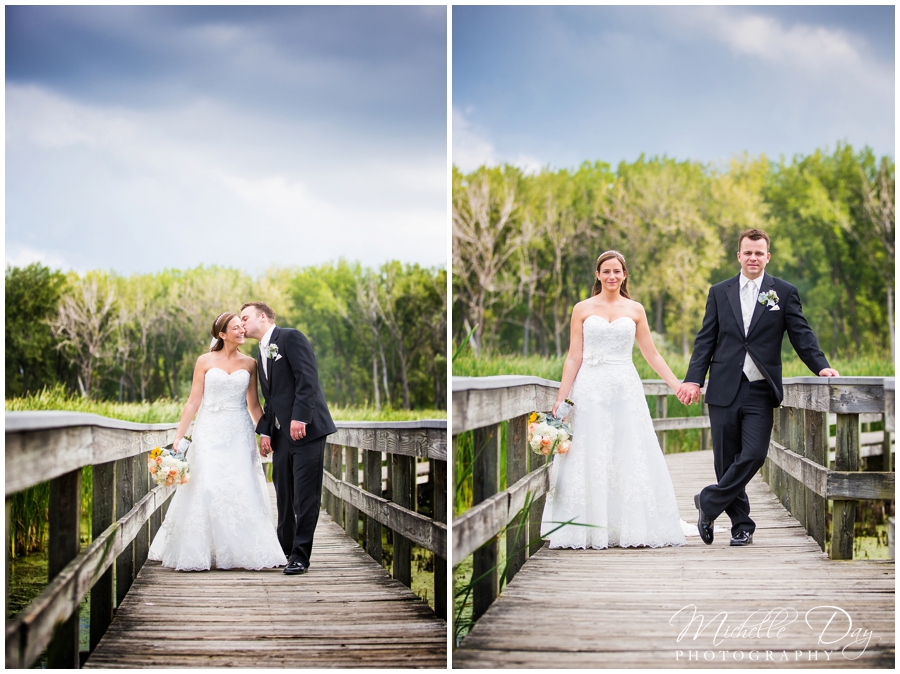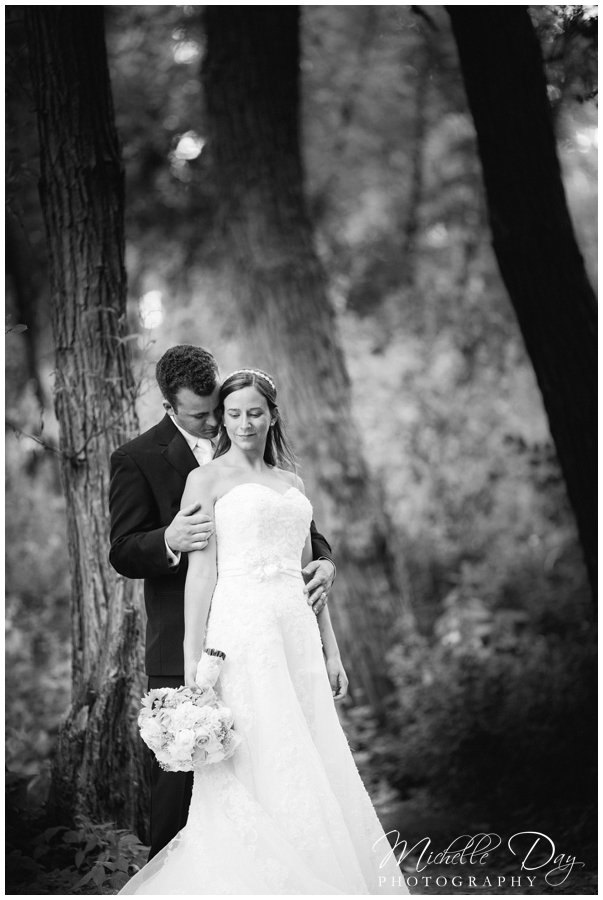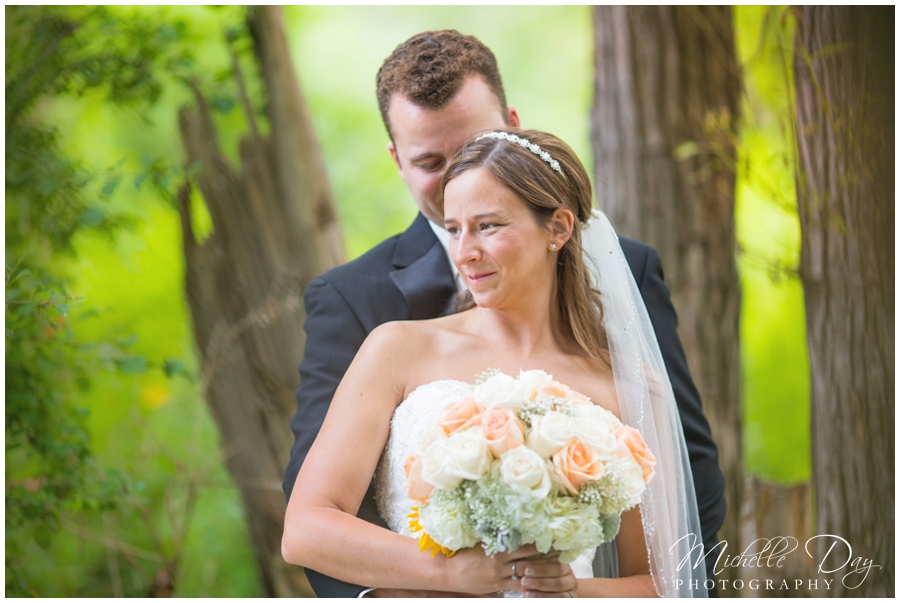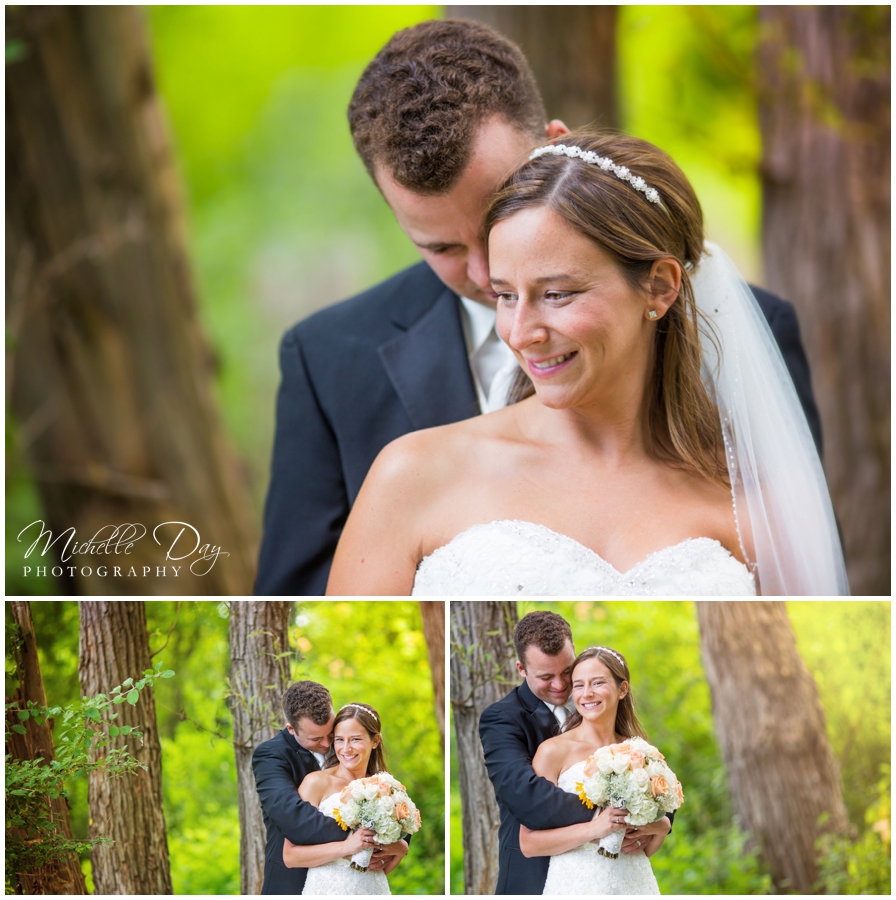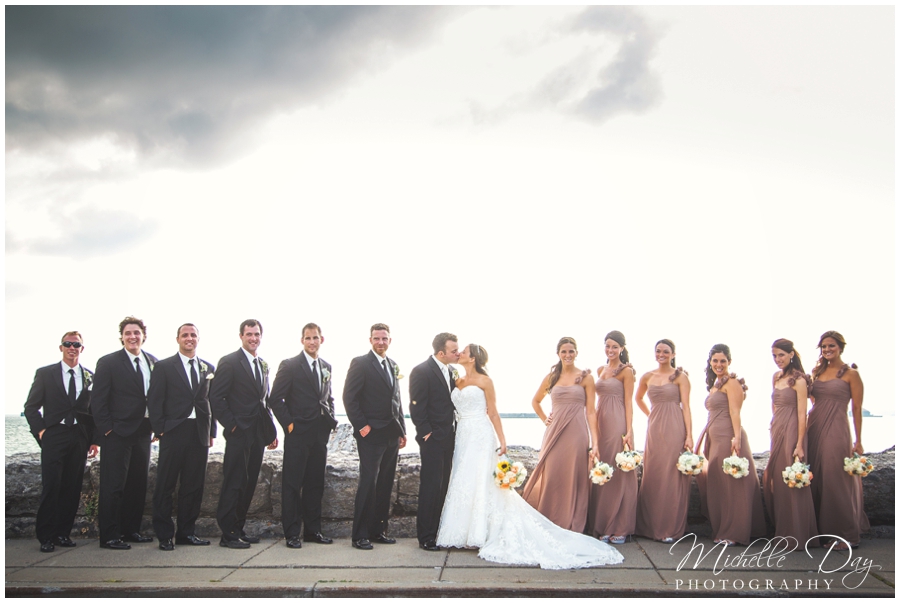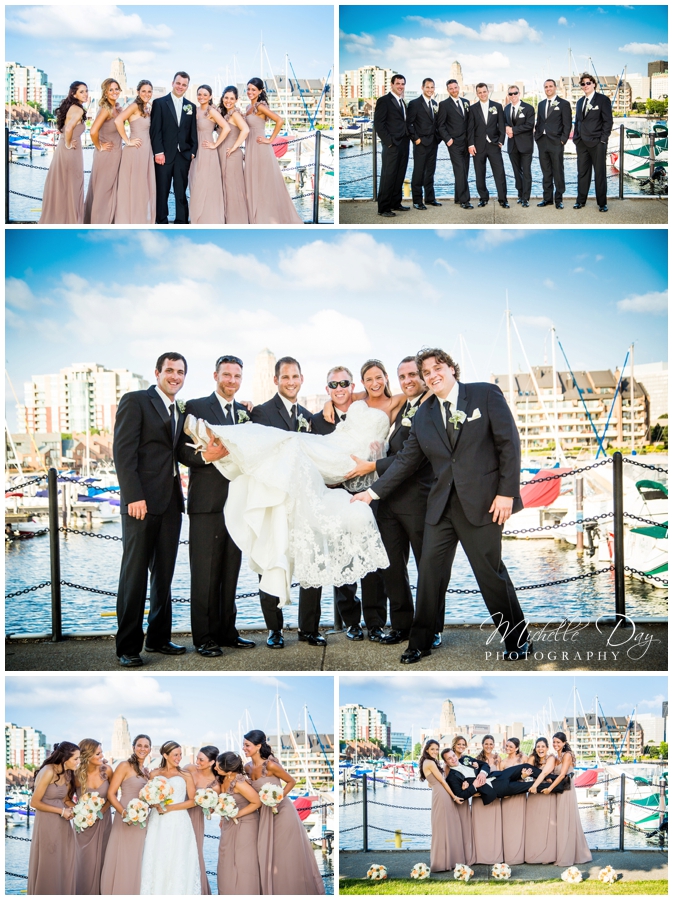 Some quick and fun shots on the Buffalo Waterfront.  Everyone got silly!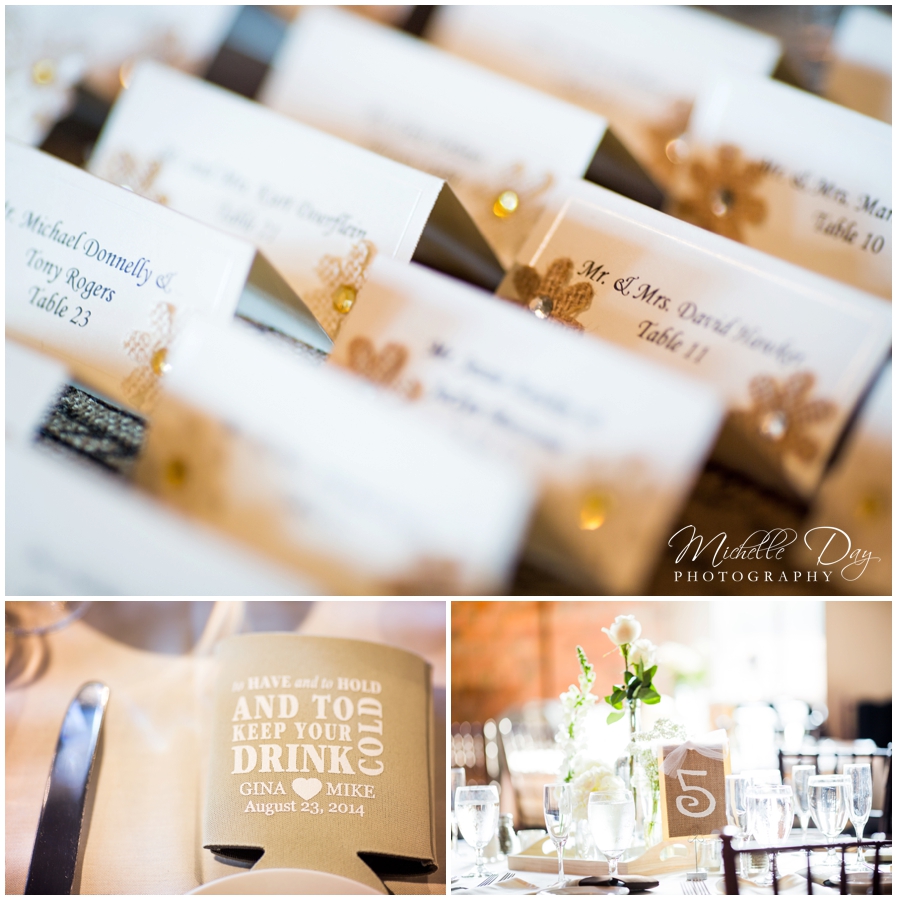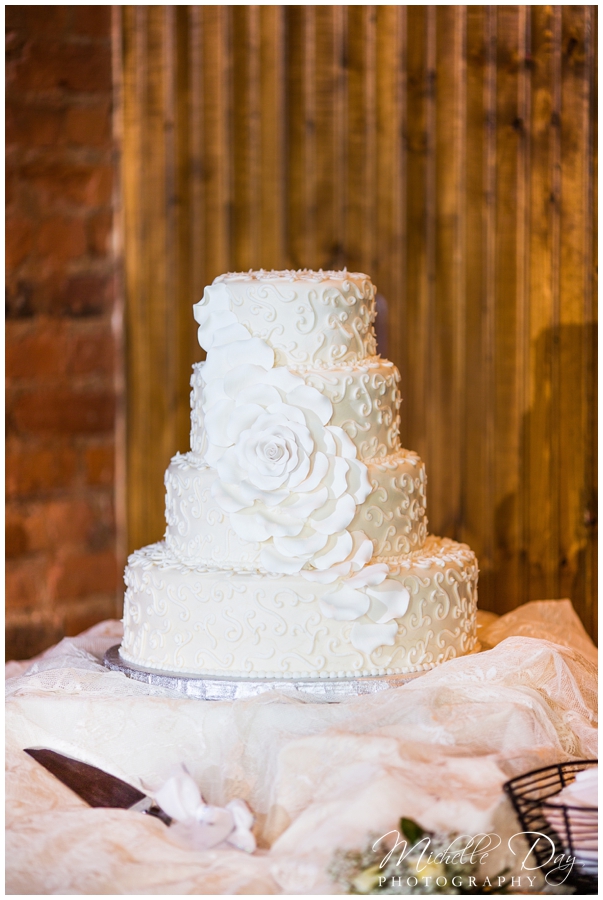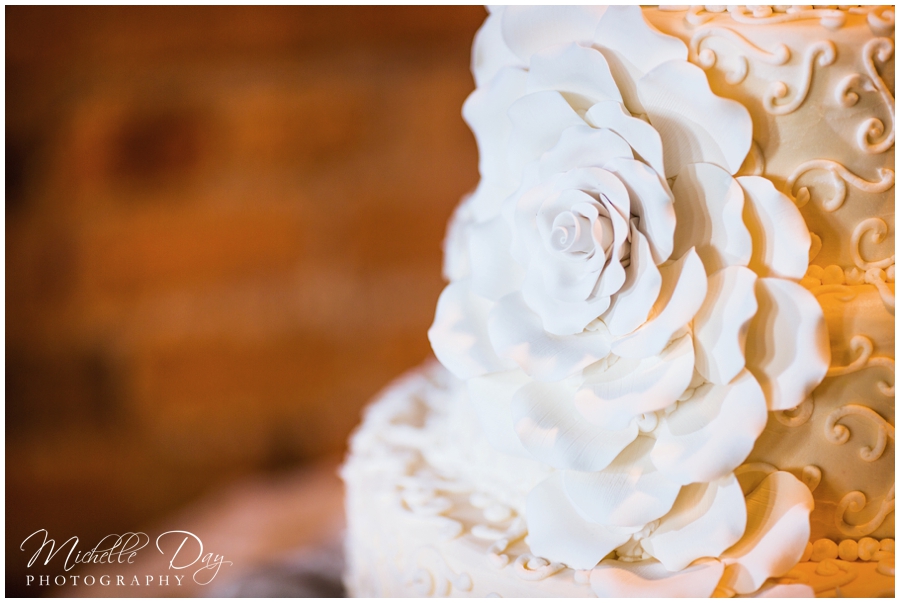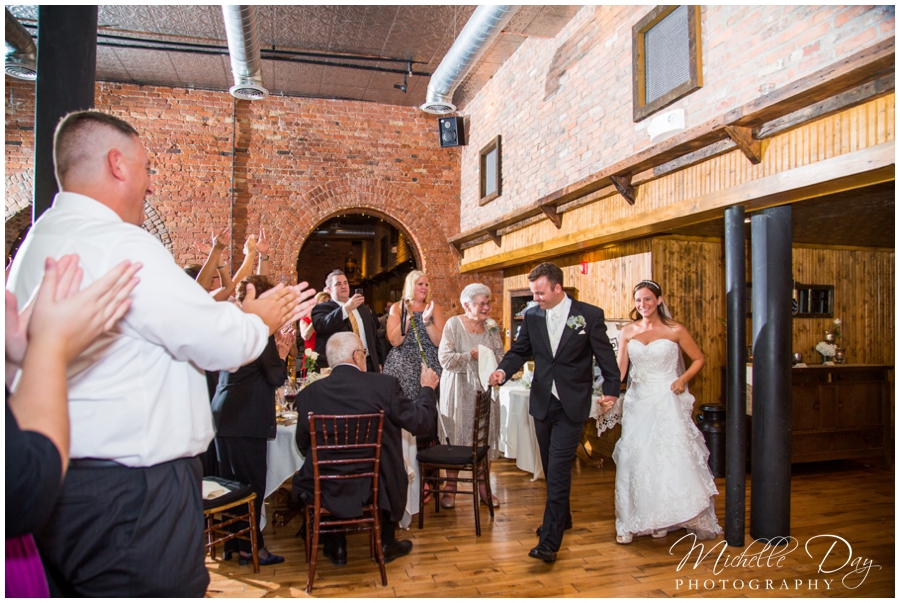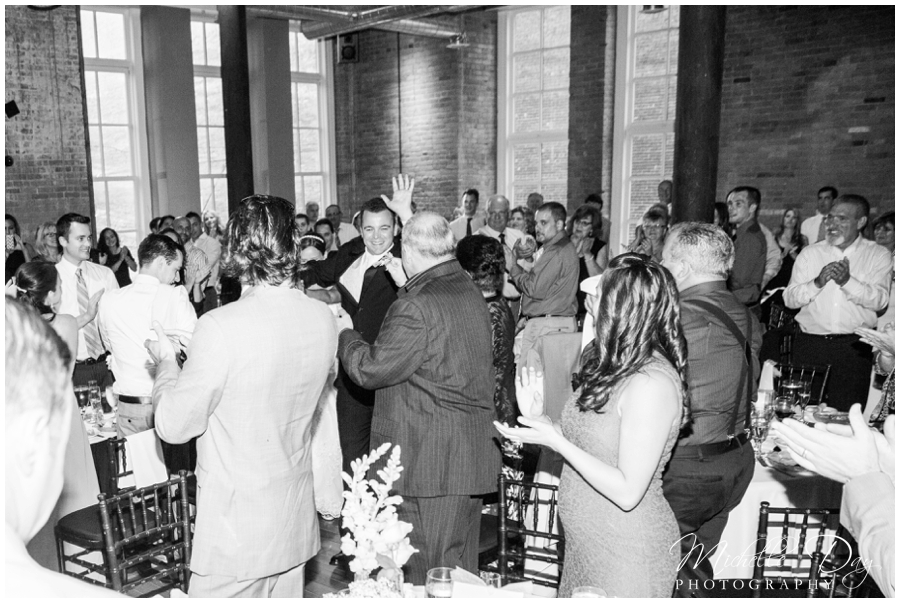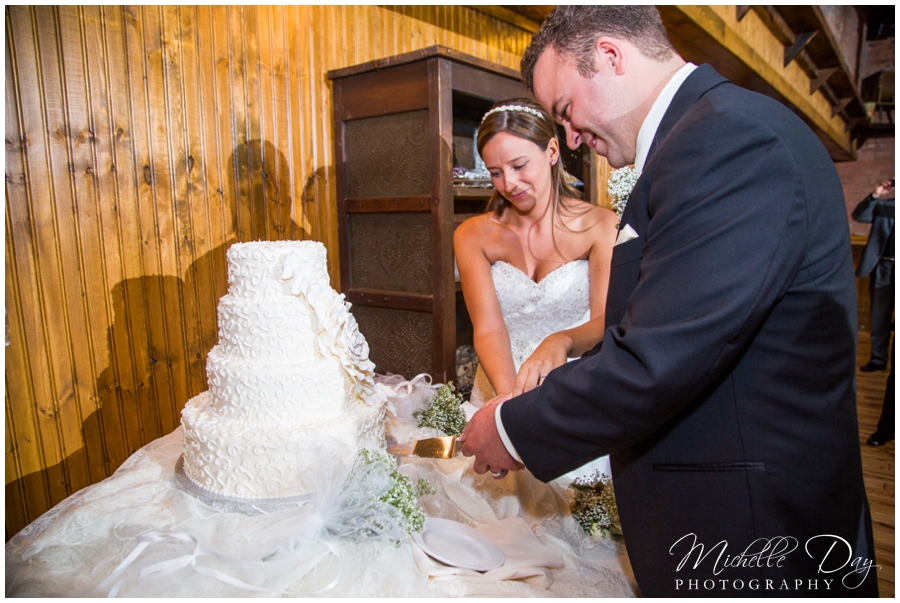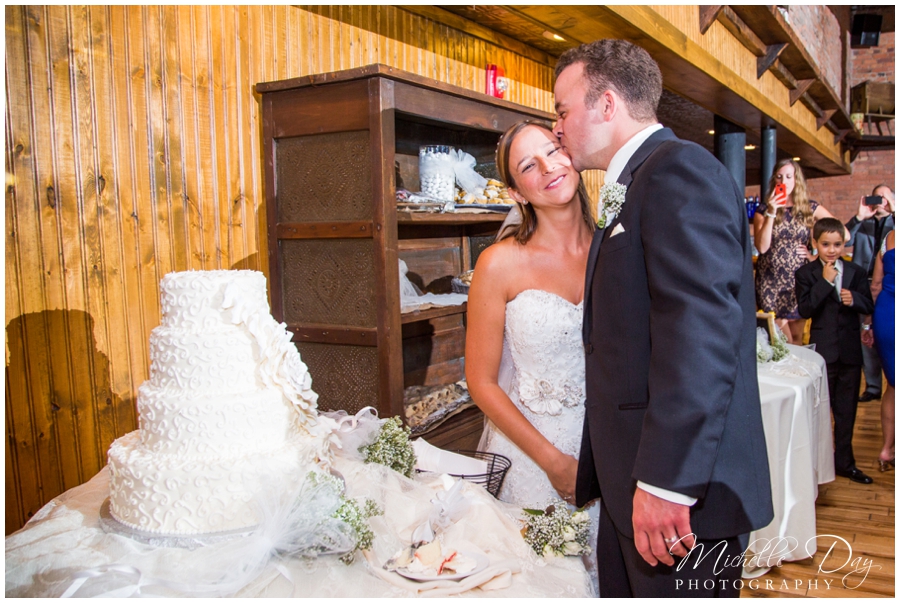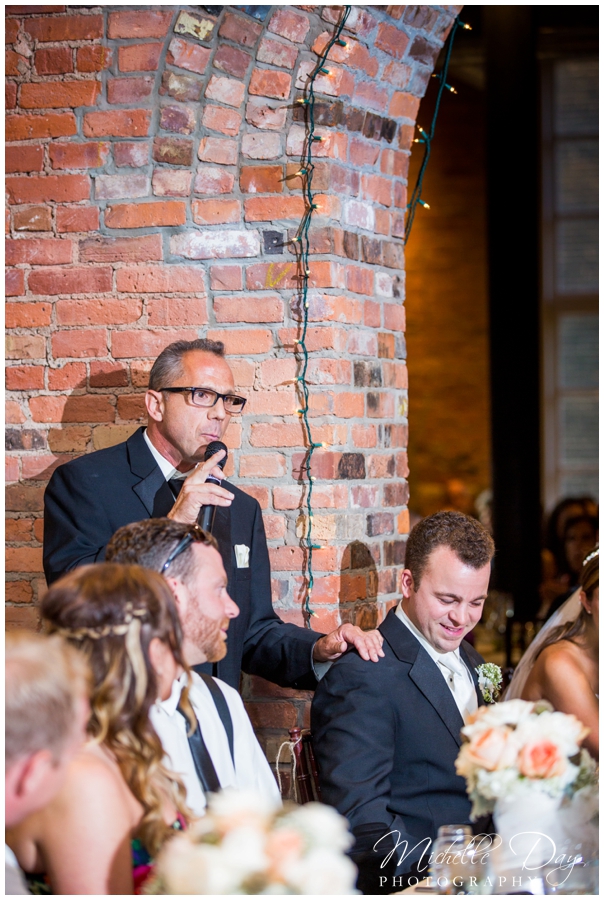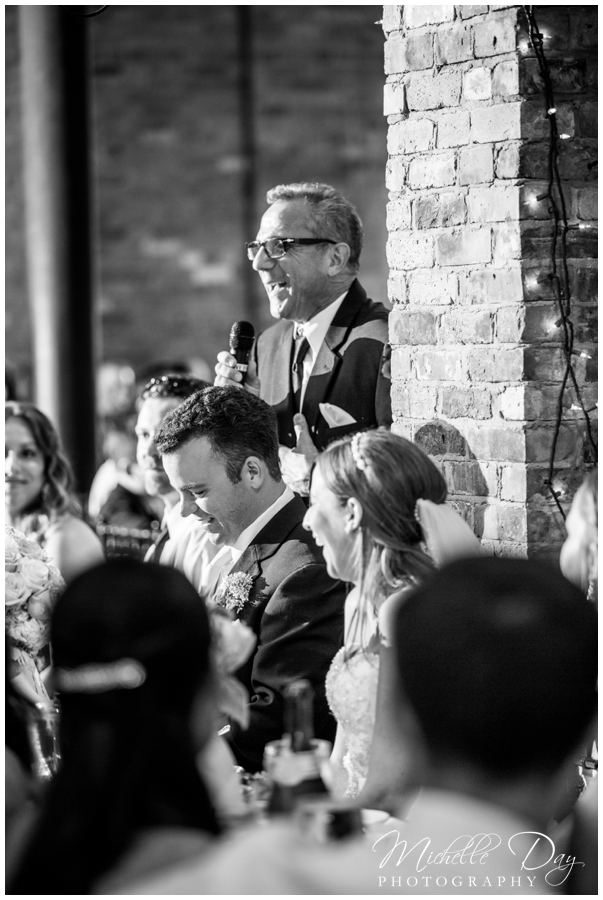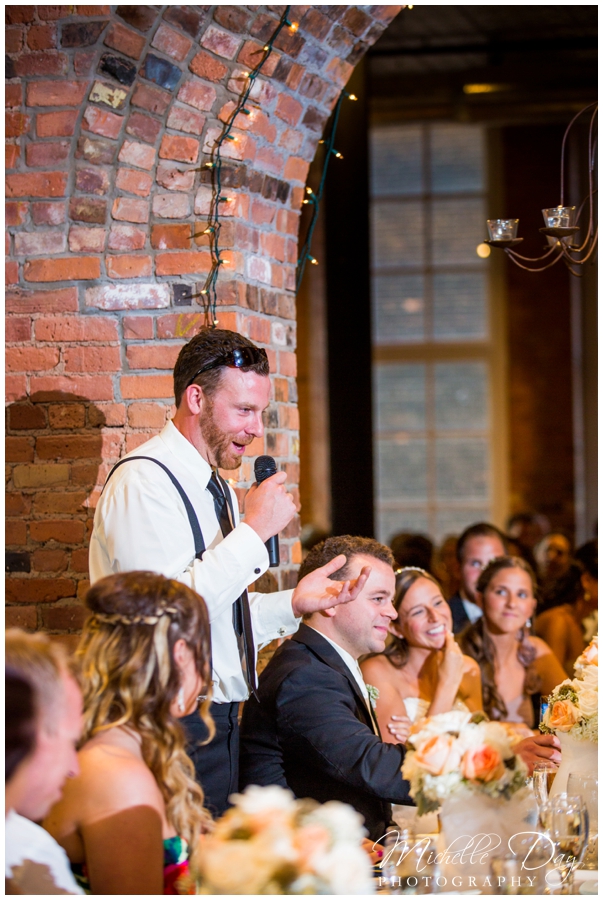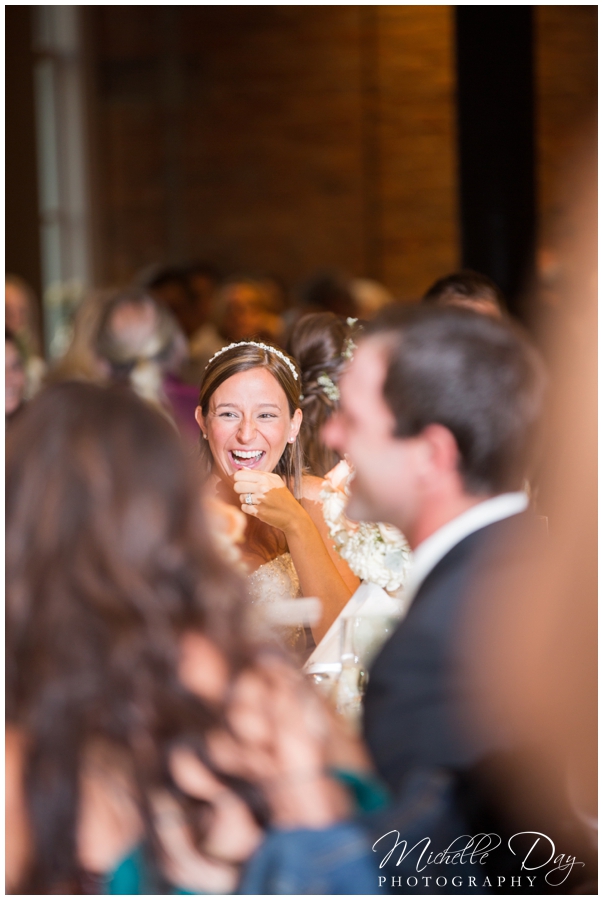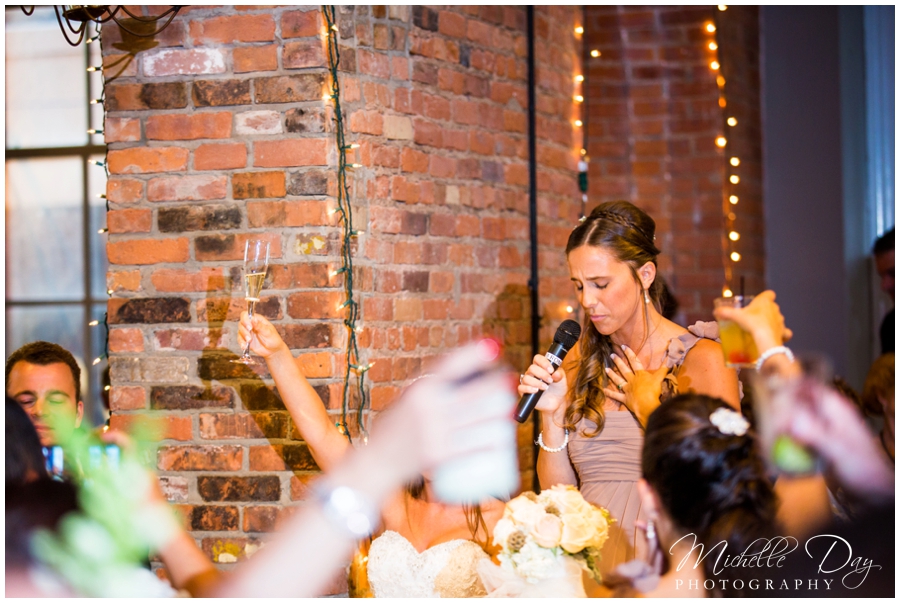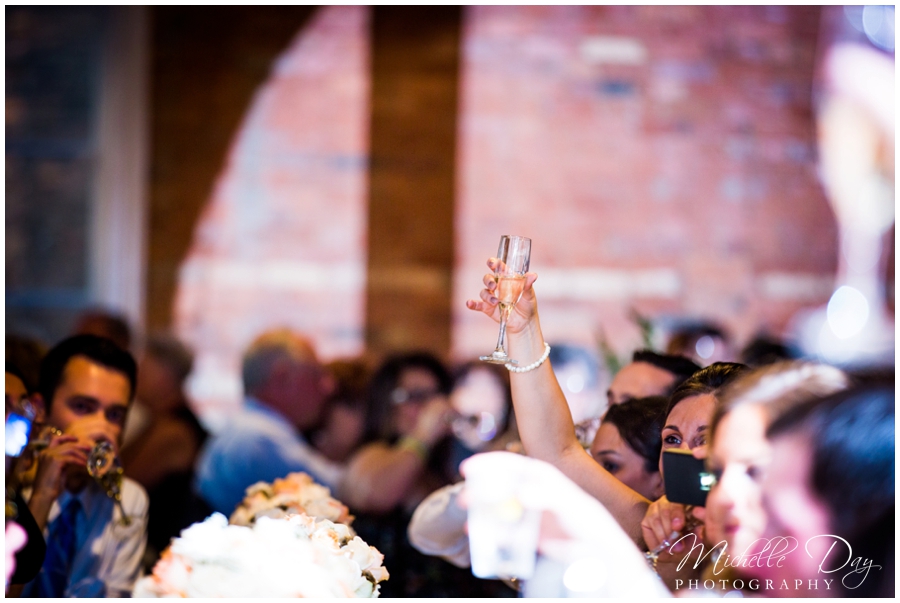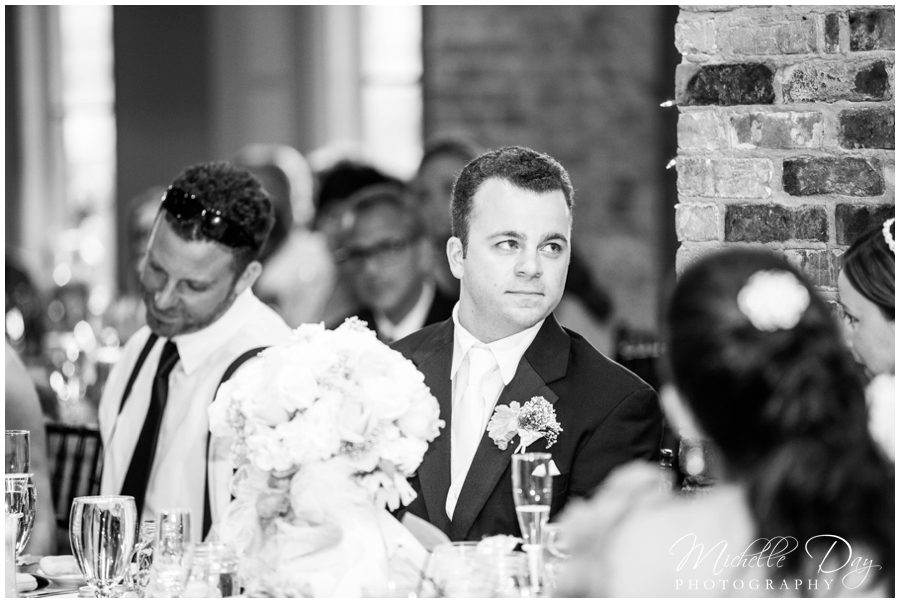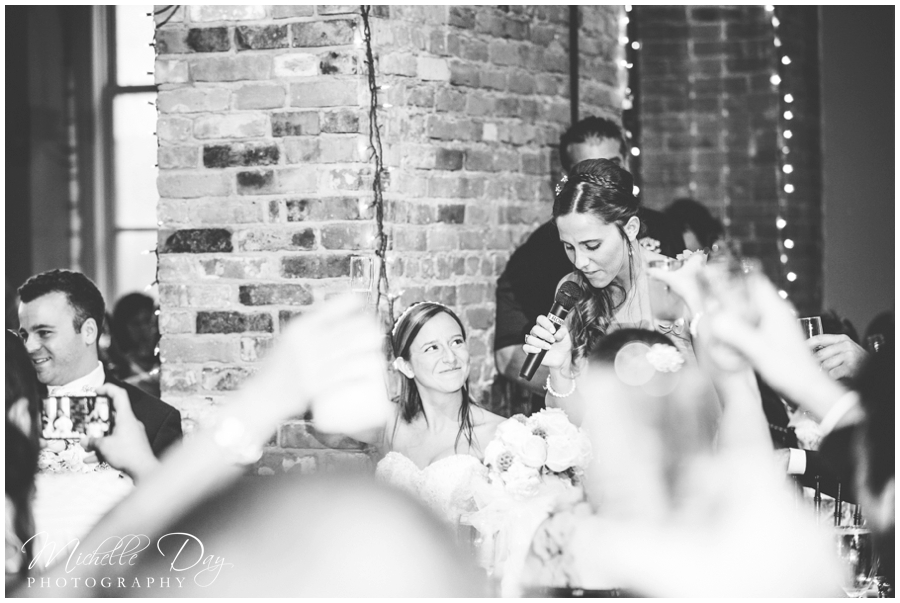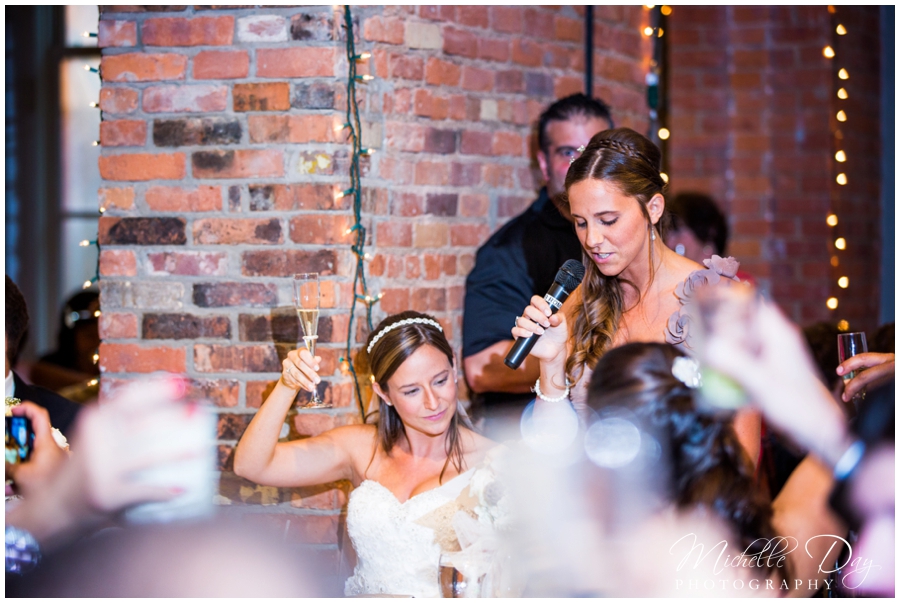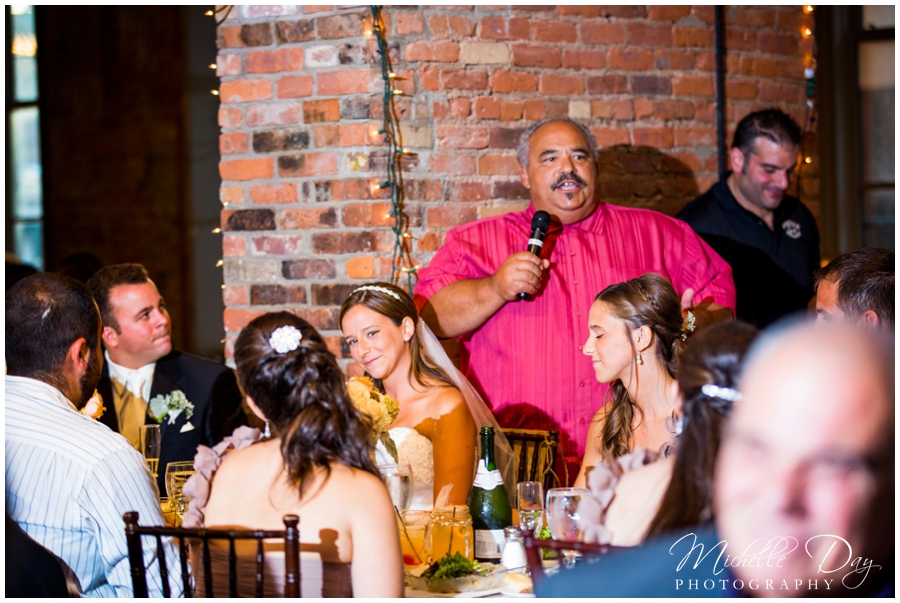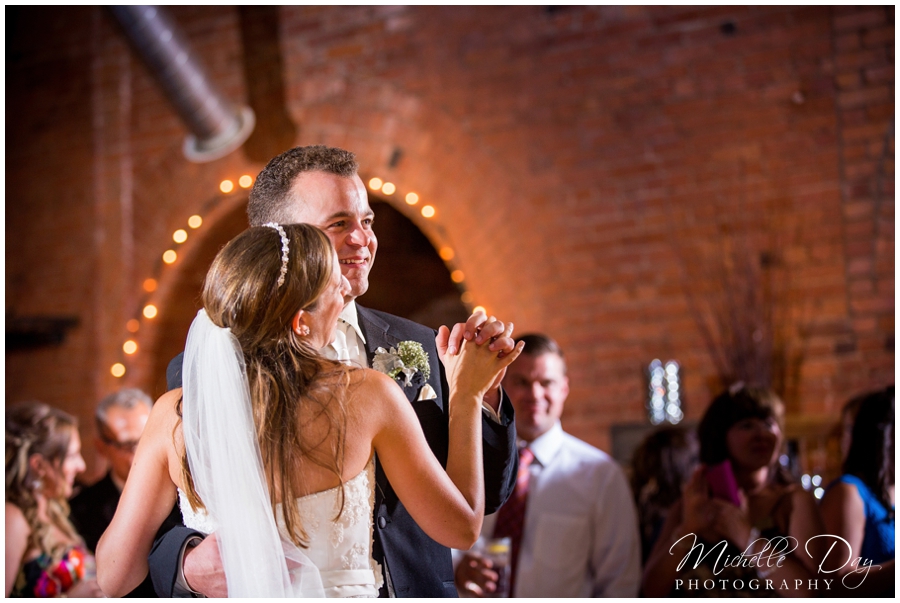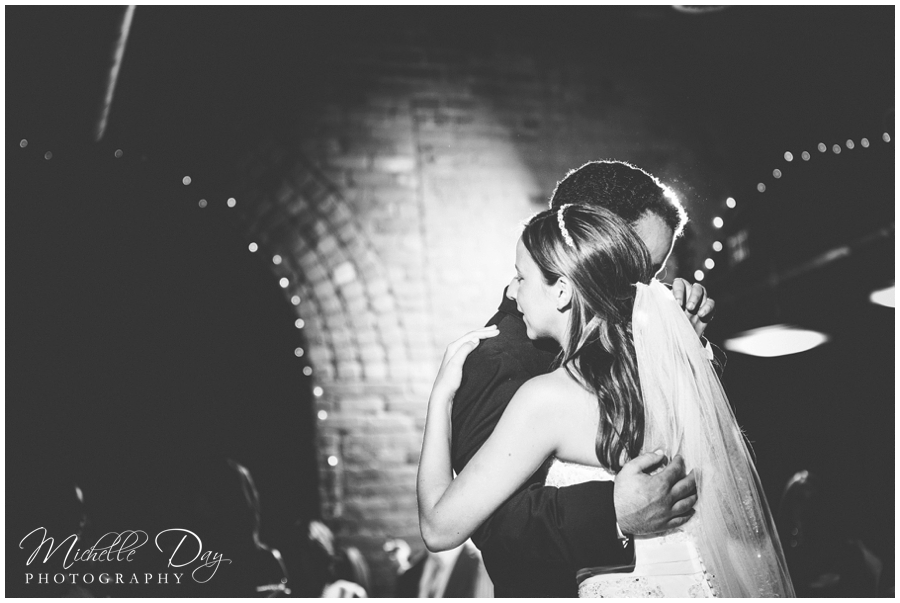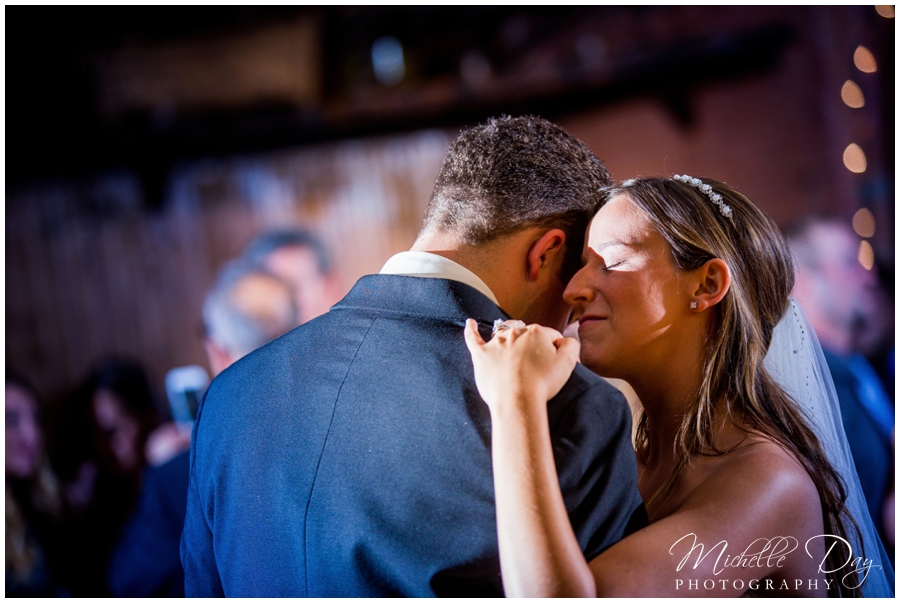 This is my favorite shot of the entire evening.  The lighting, the colors...all enhance the mood and what is going on between these two.  The room was silent as these two shared their first dance together.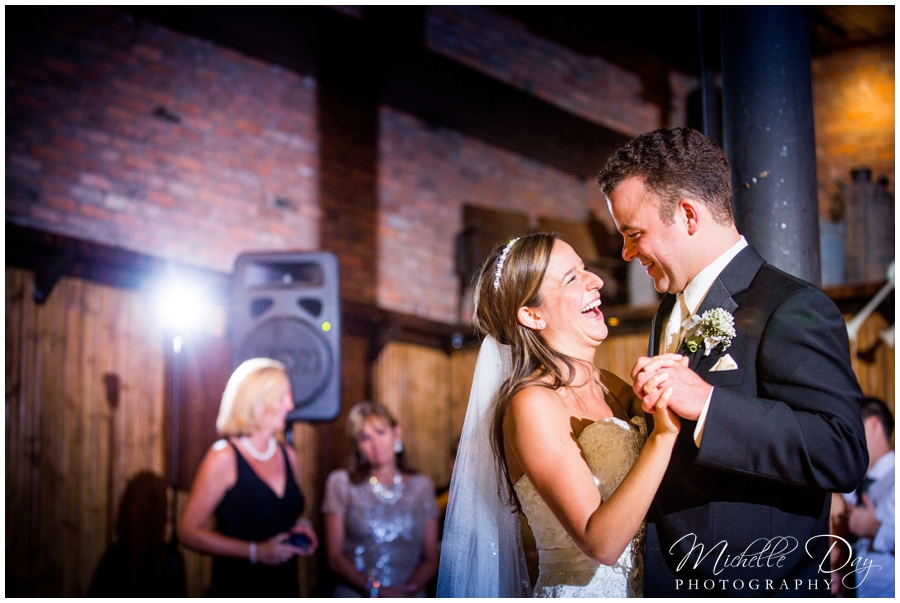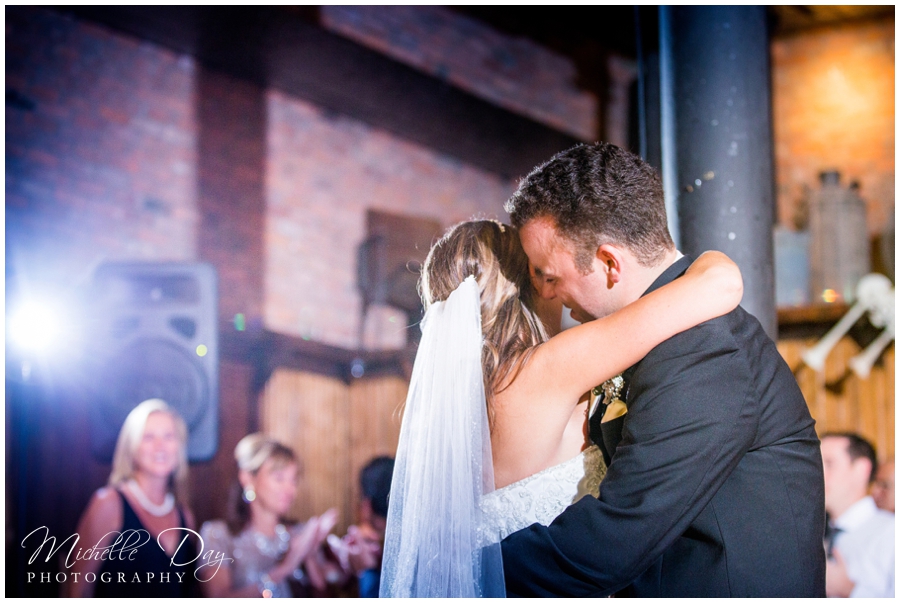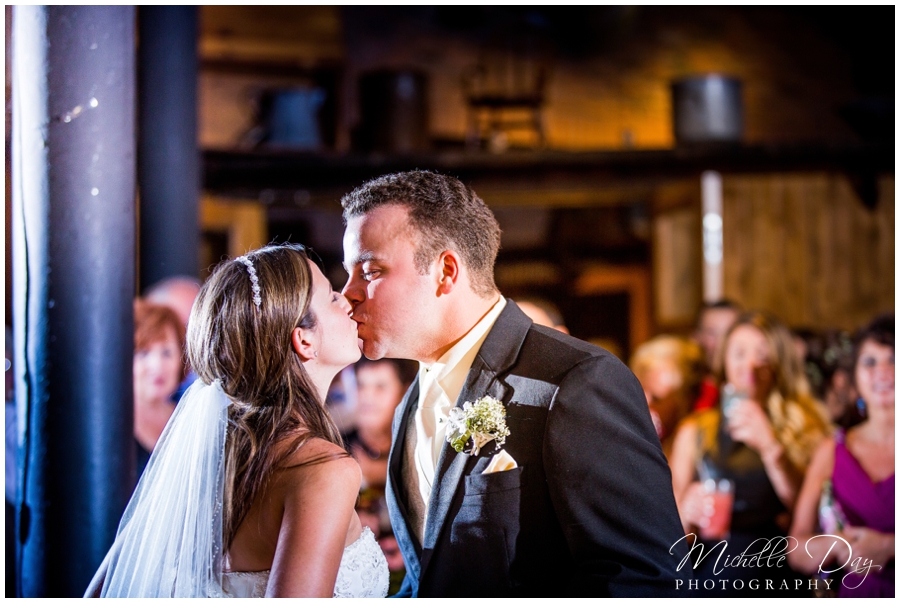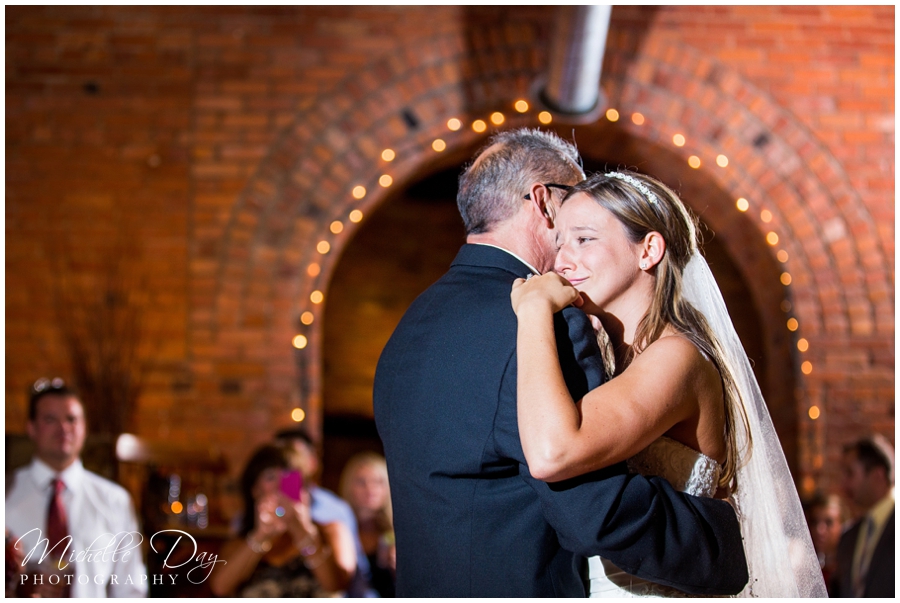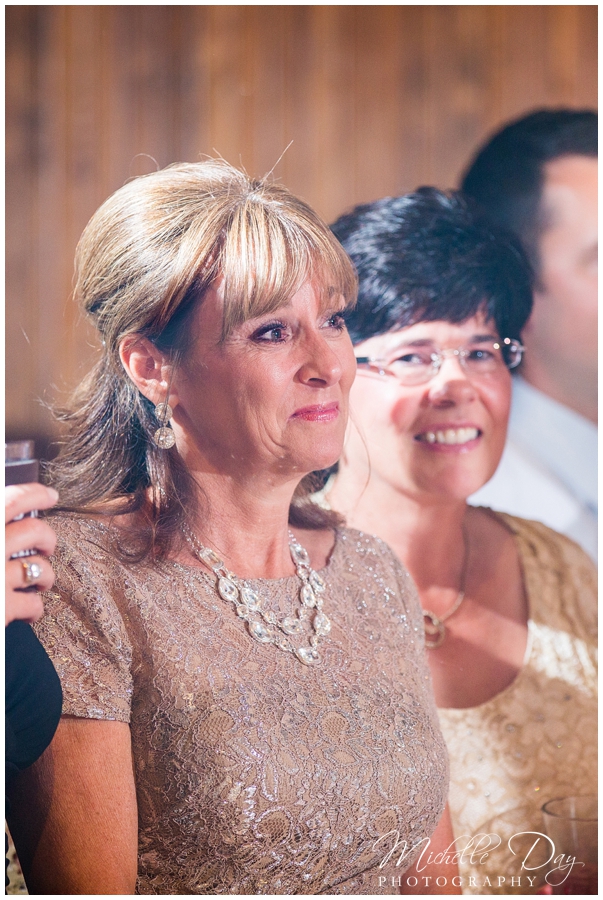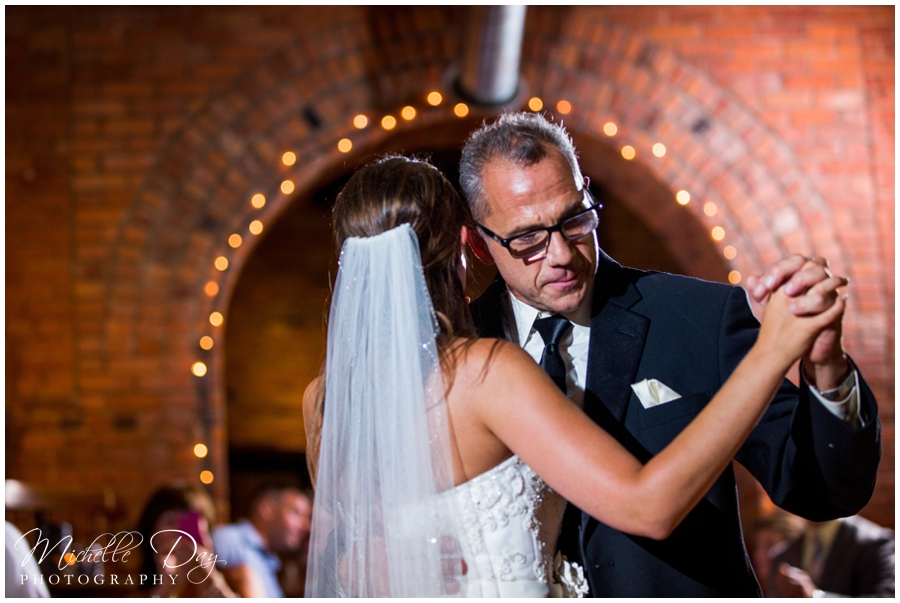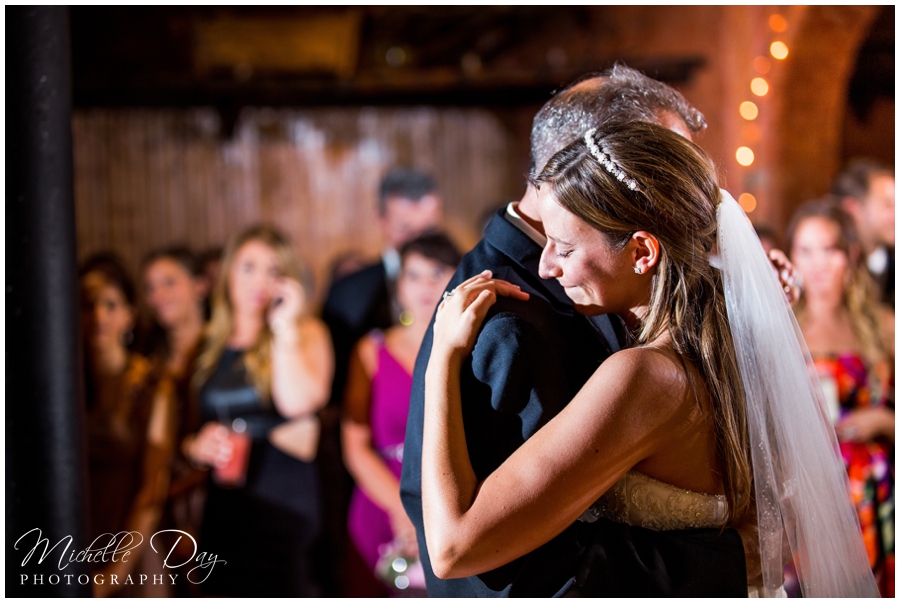 Nothing is more special and everlasting than the love between dad and his daughter. Emotion (and laughter) was not spread during Gina's dance with her dad.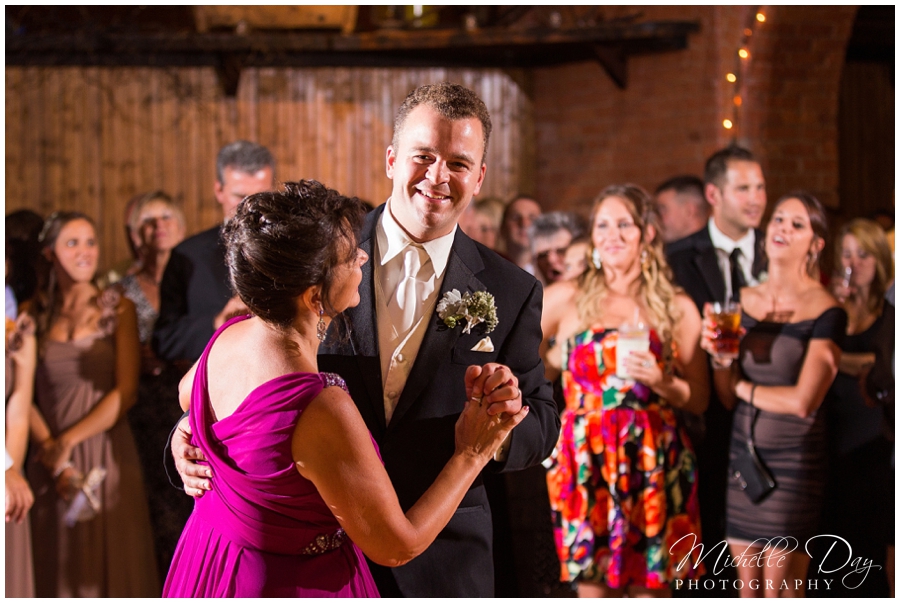 Mike and his mom took to the dance floor and whirled each other around laughing and enjoying the moment.  It was so fun and sweet to watch :)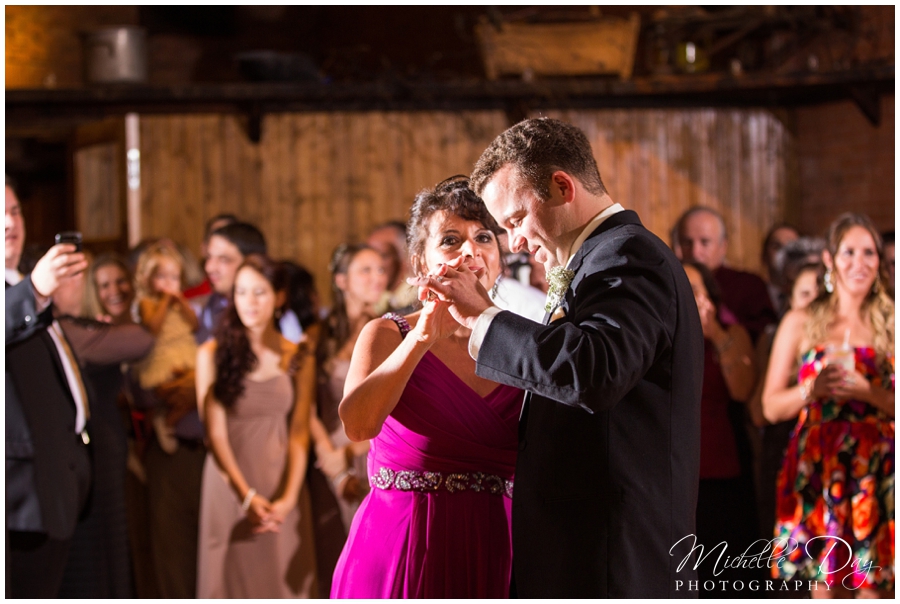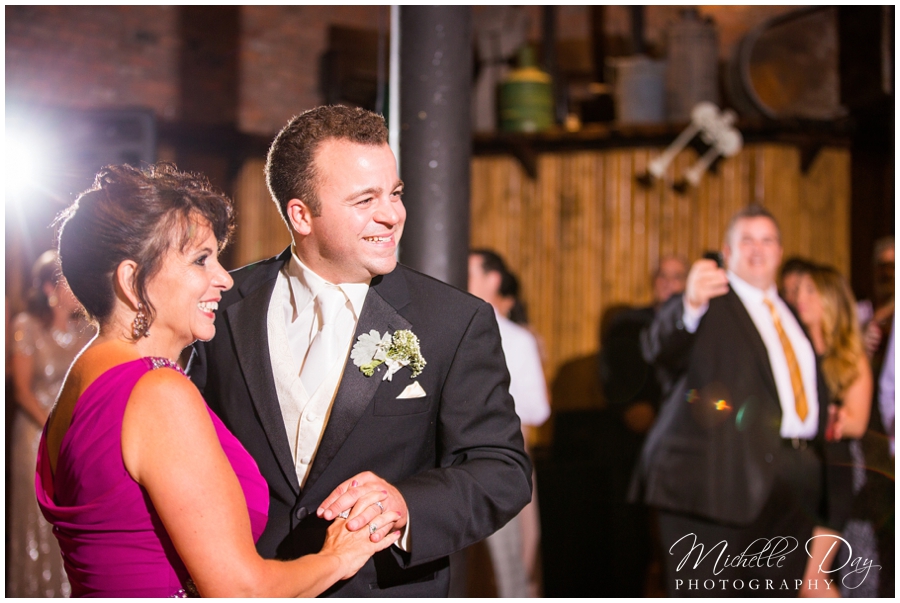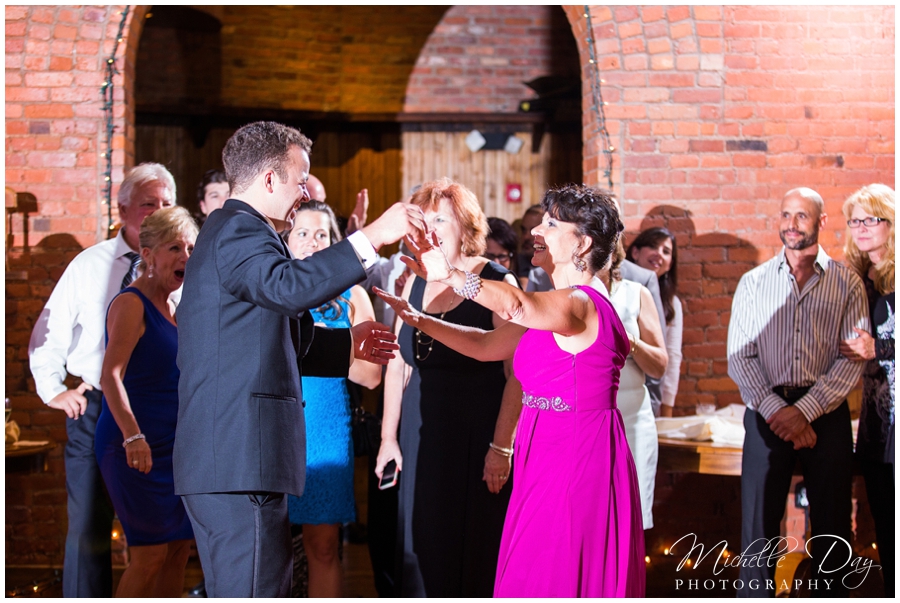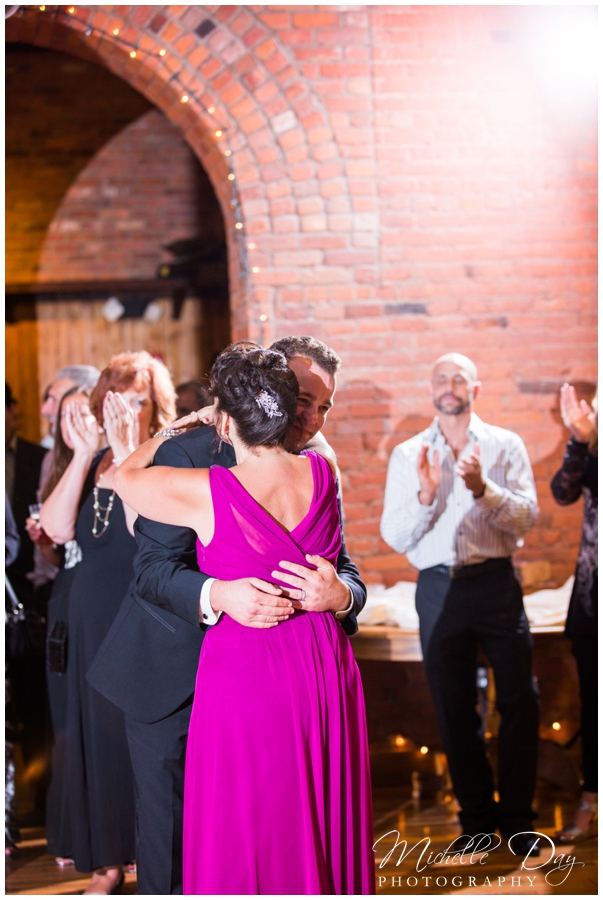 And THEN, the dance floor opened to everyone and there was no hesitation to get the party started!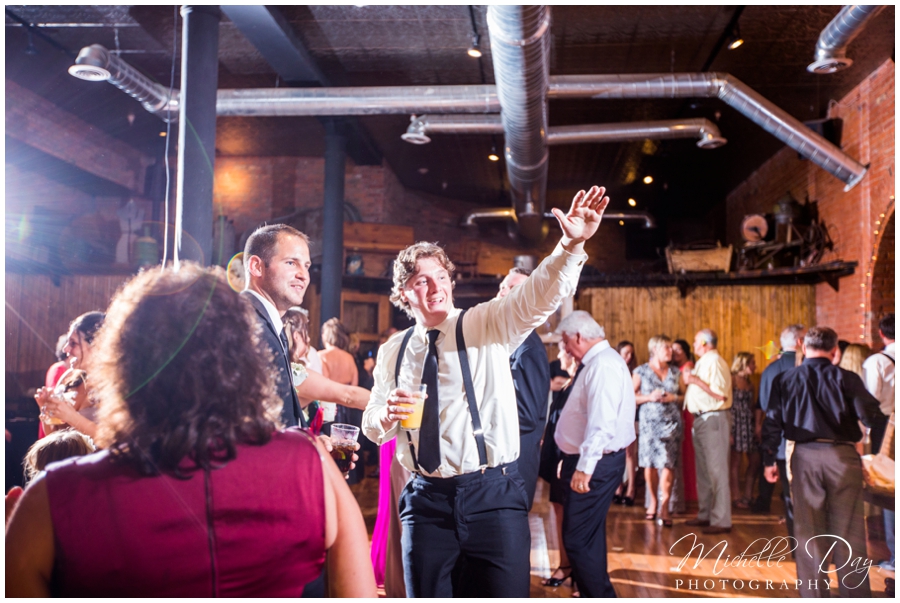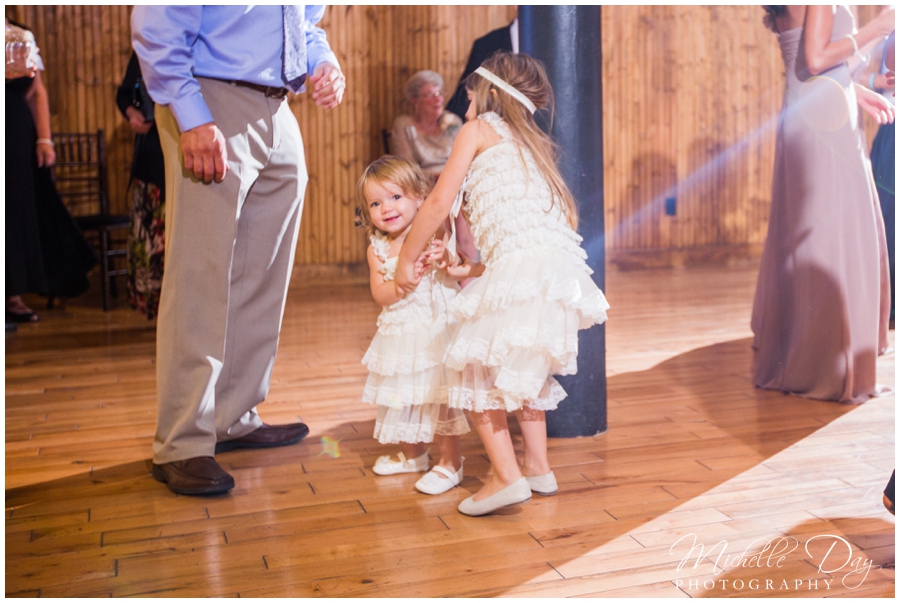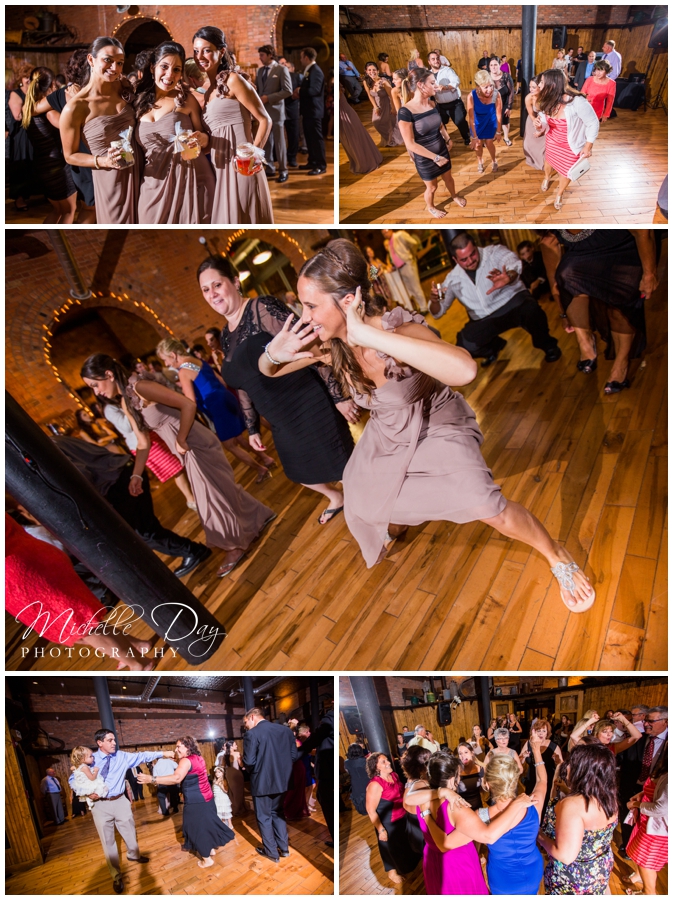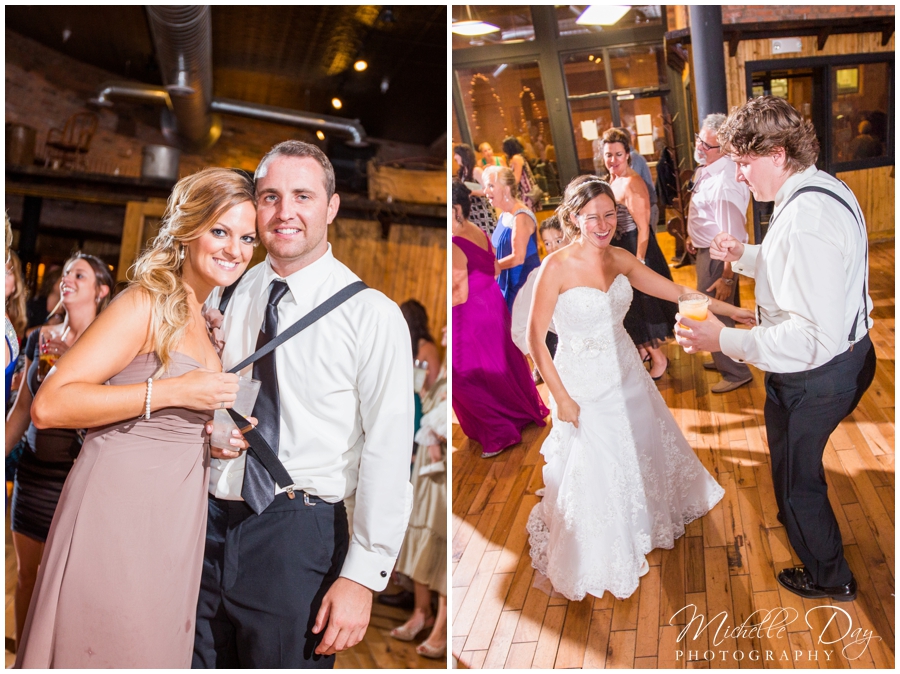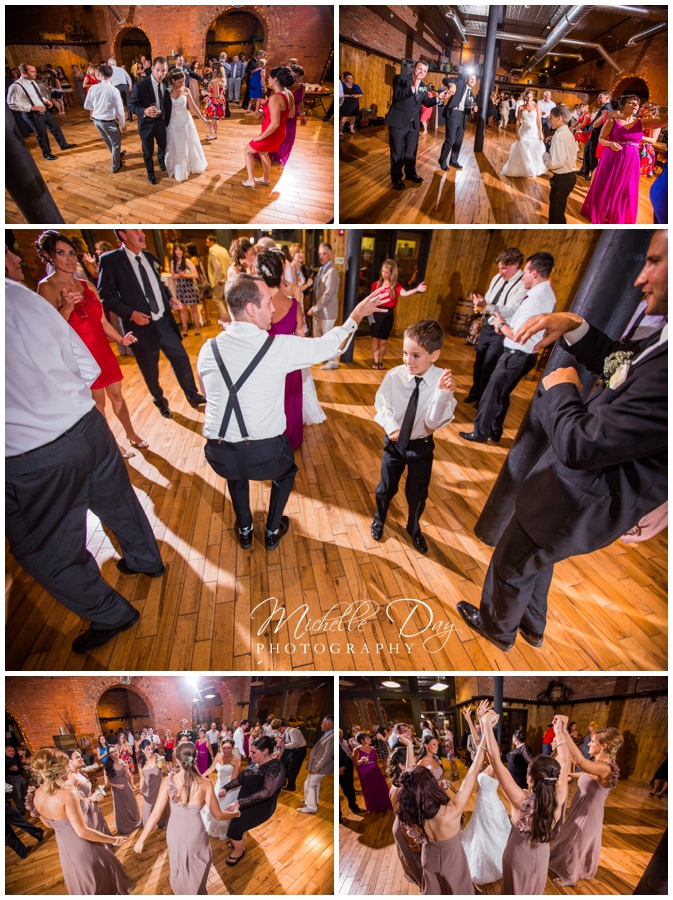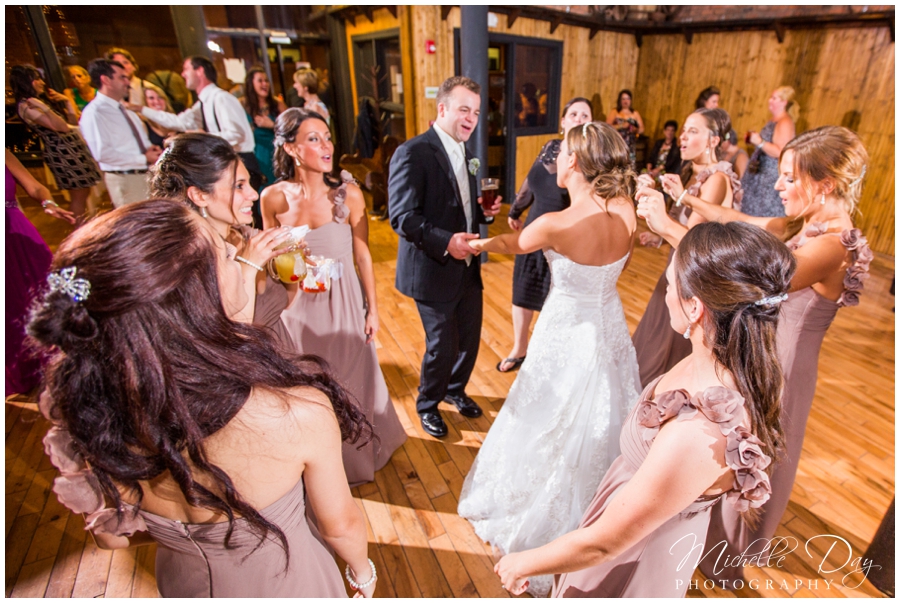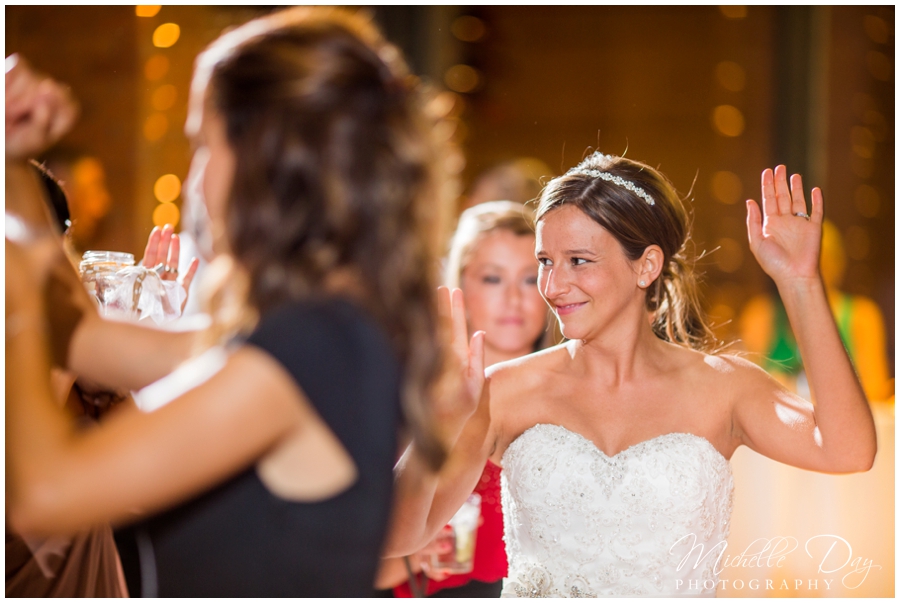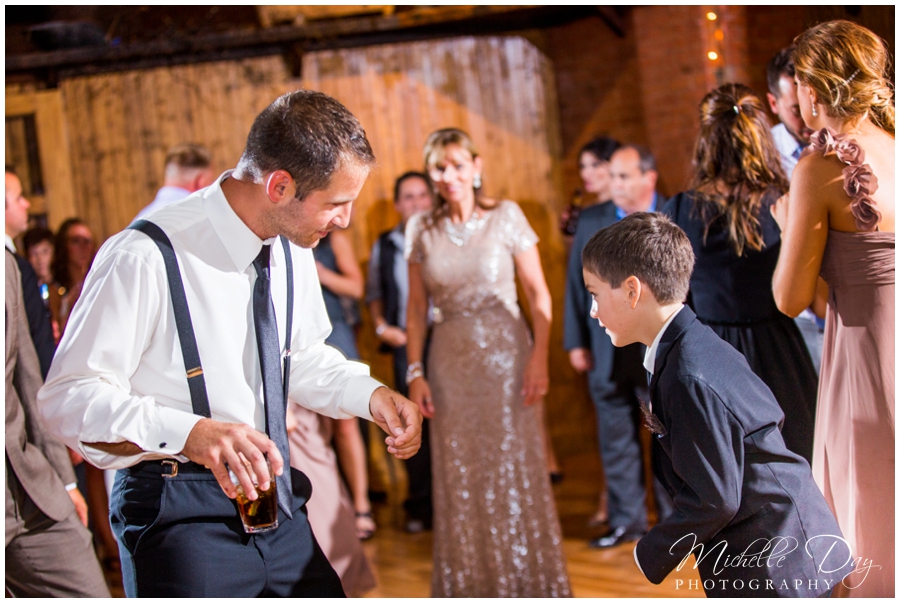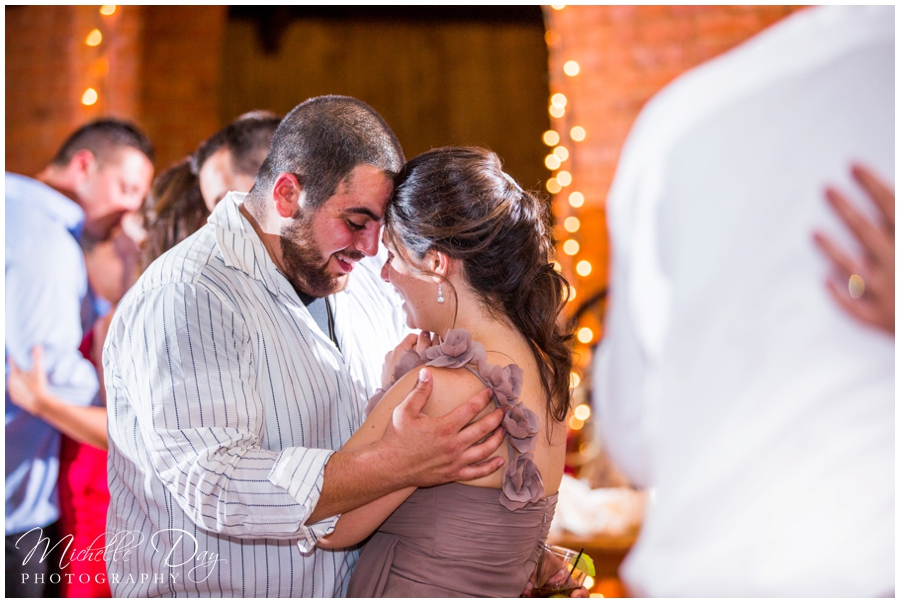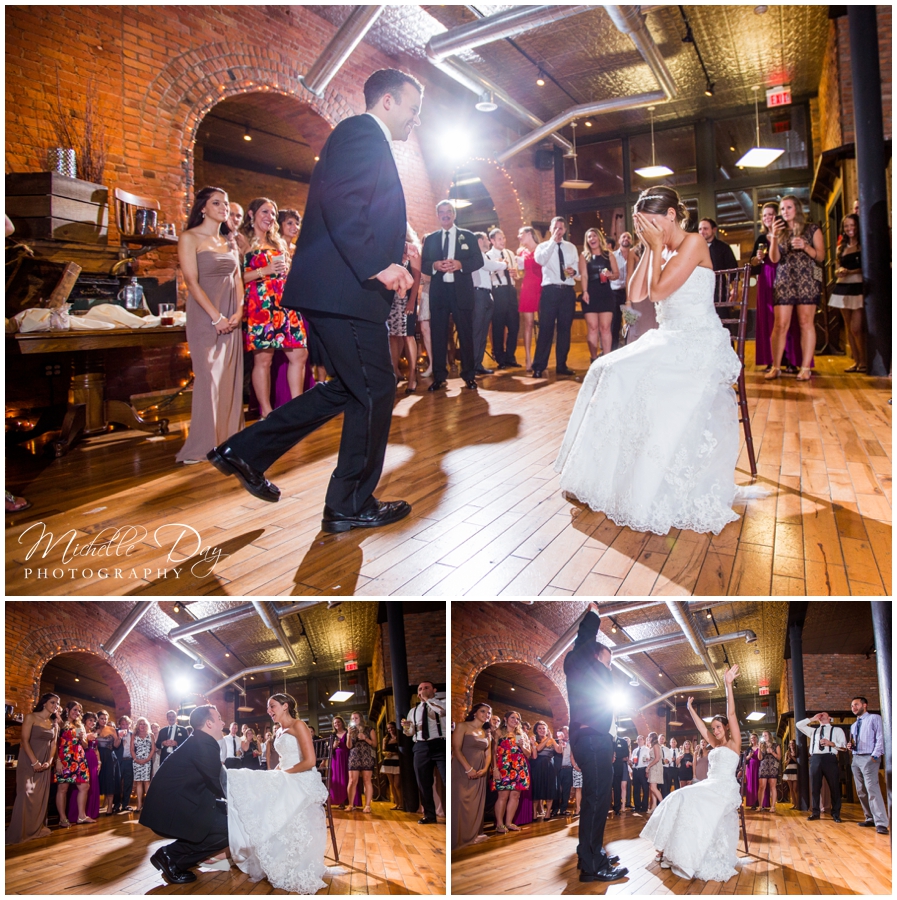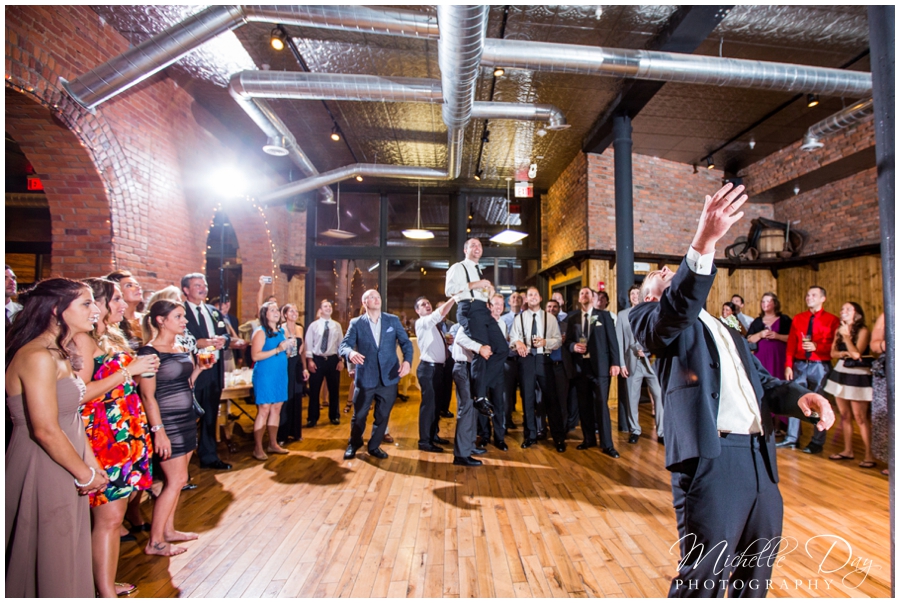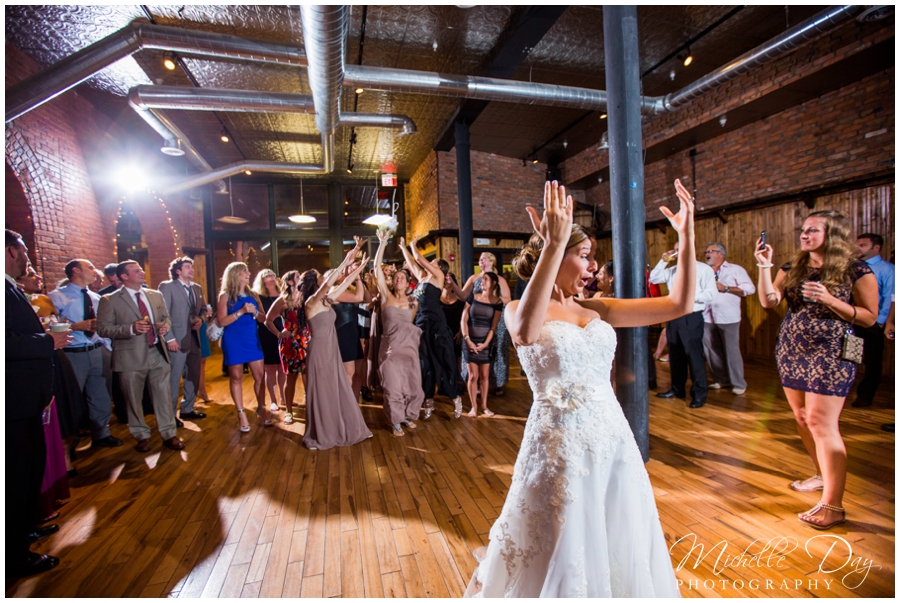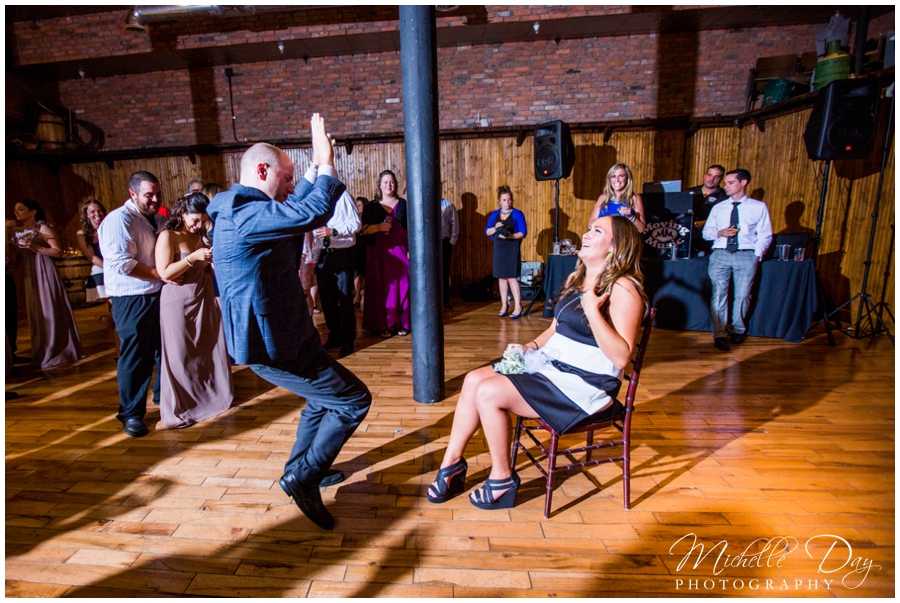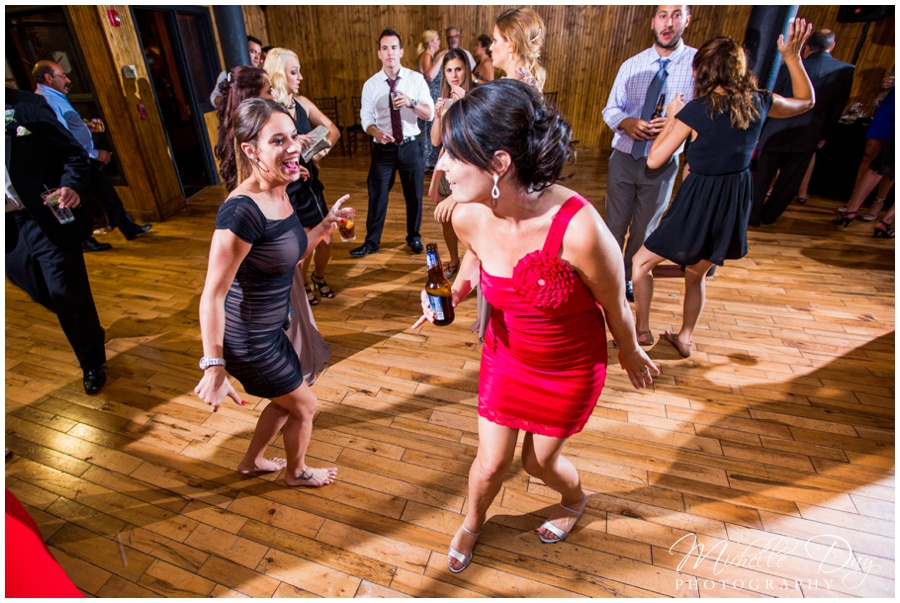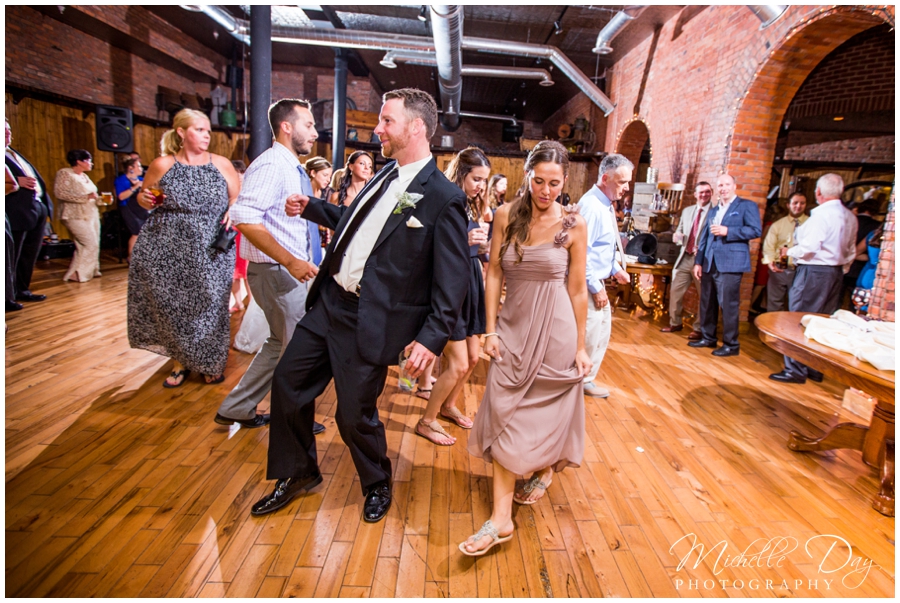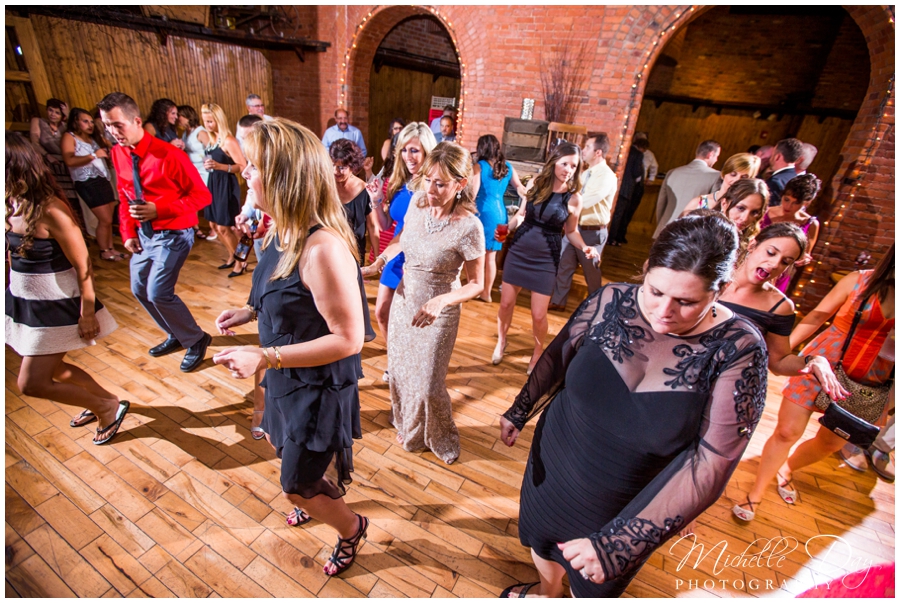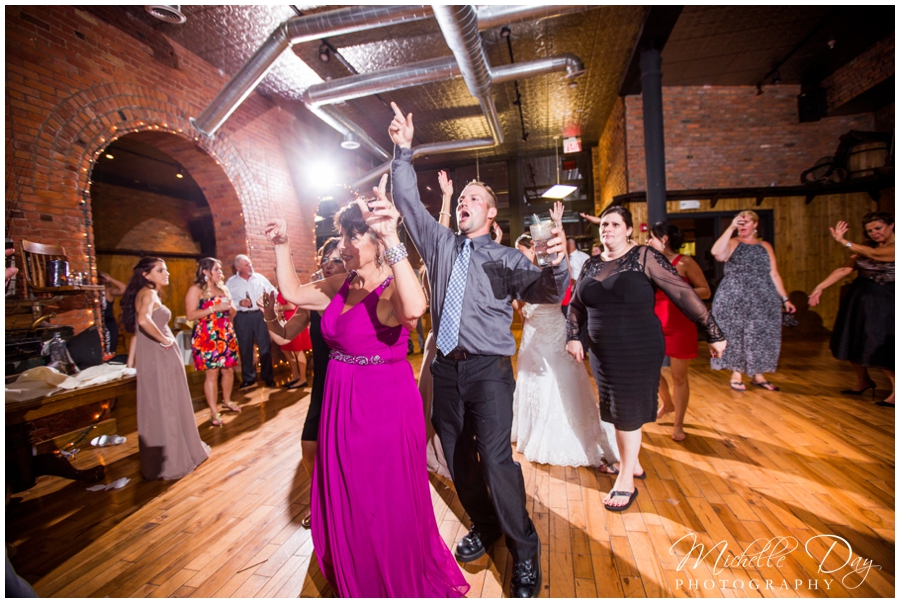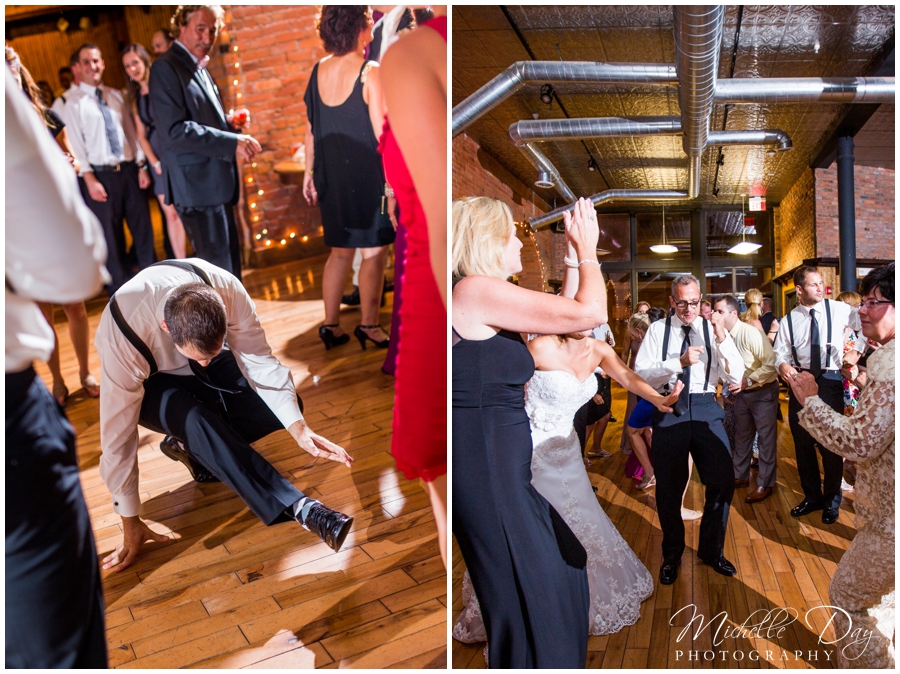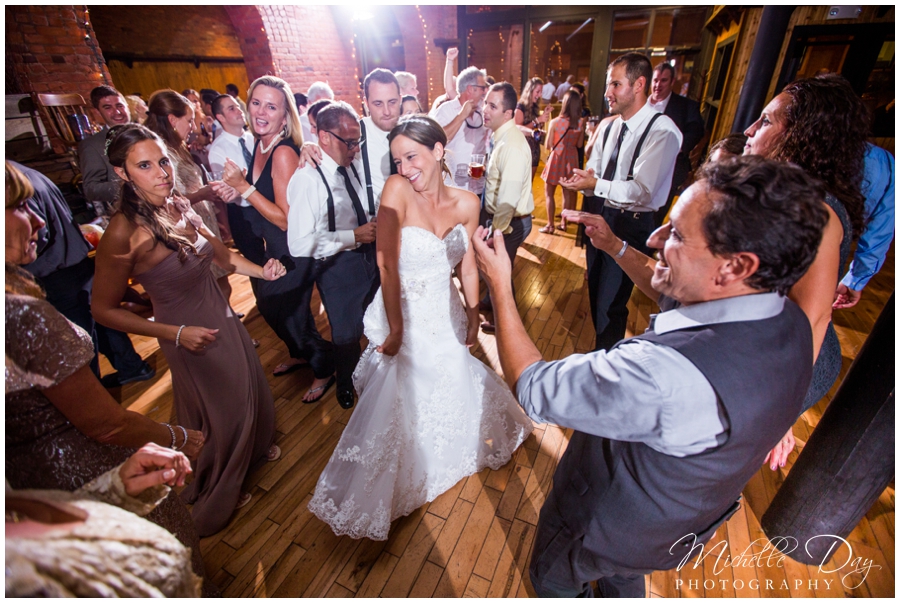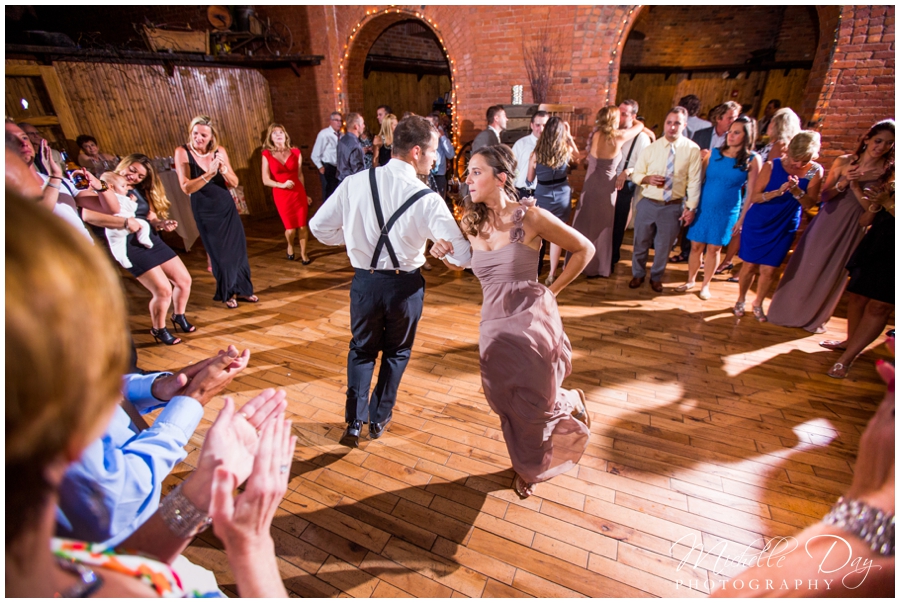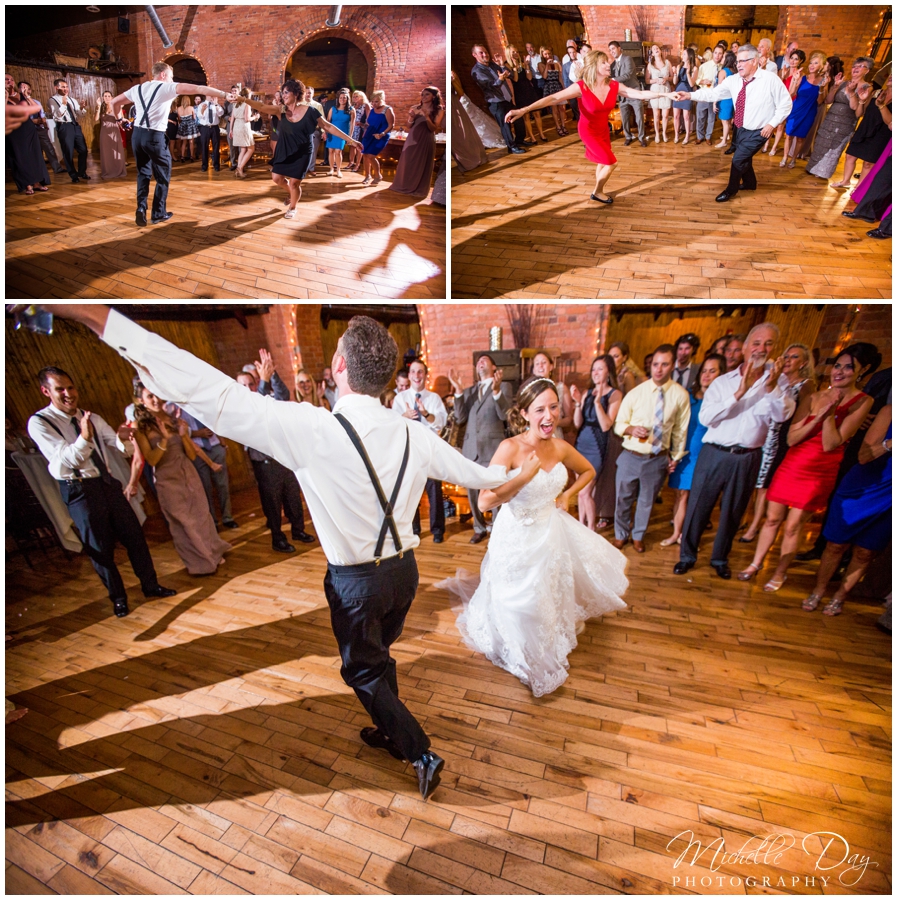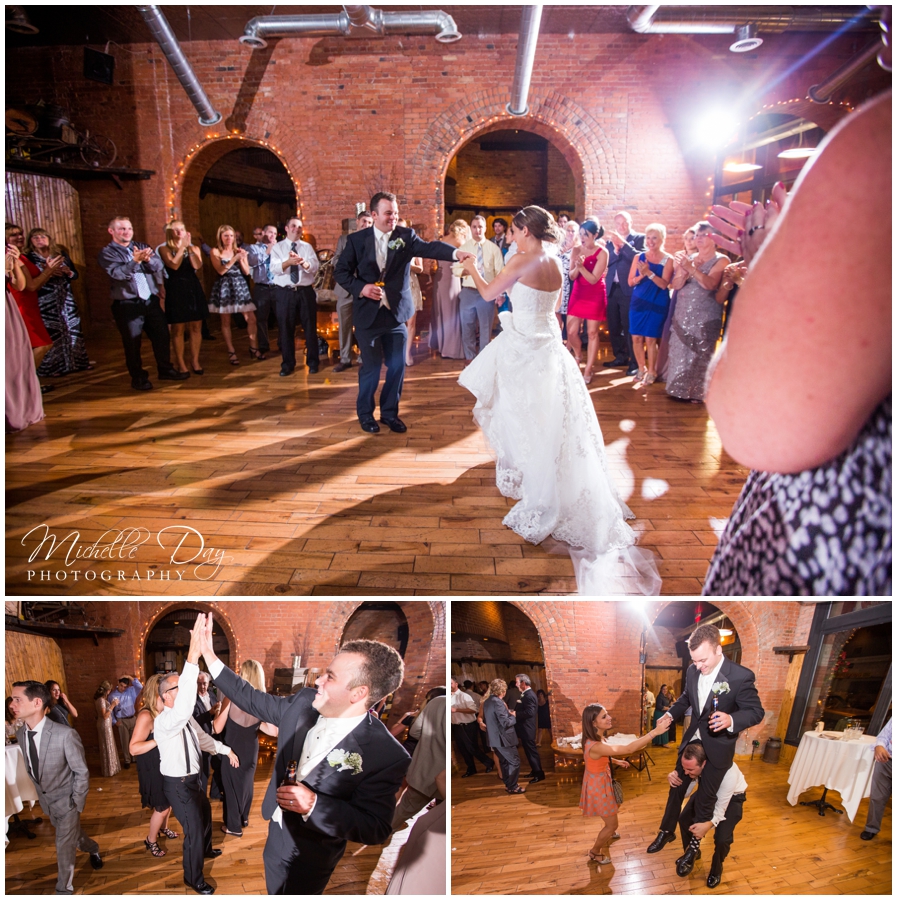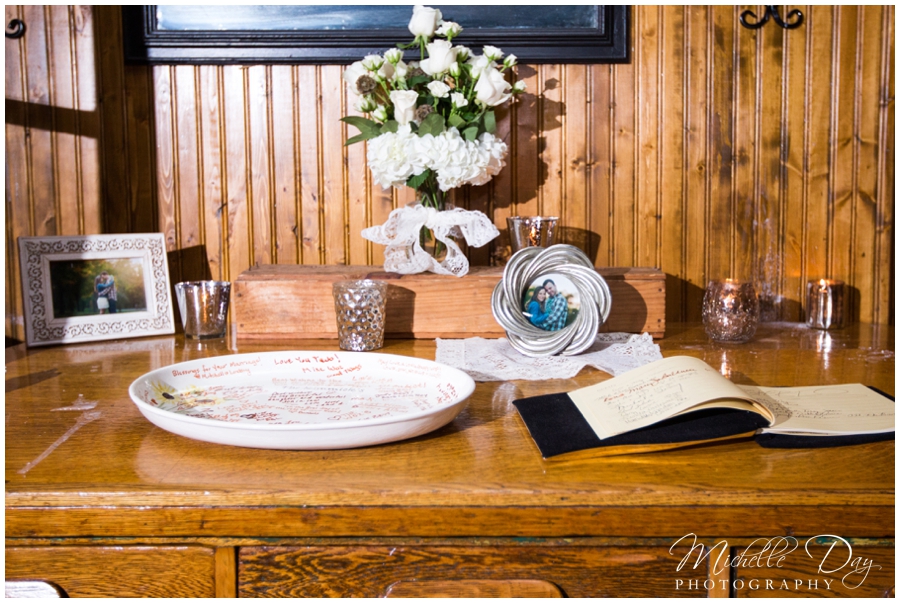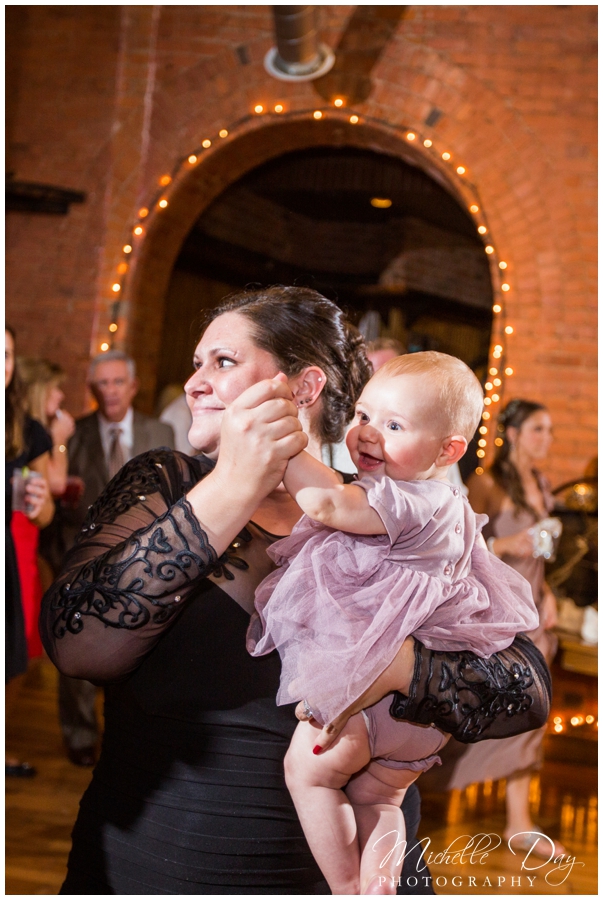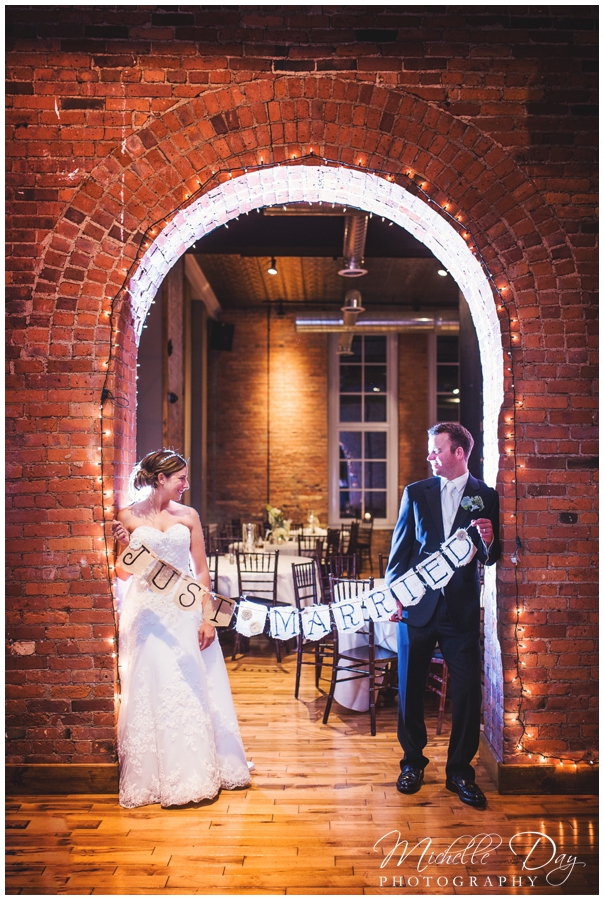 Rockin' Professionals who made their day possible:
Venue: The Webb at Pearl Street
Flowers: Pretty in Pink
Dress: Victoria's Bridal Shop
DJ/Entertainment: Moving Music
Cake: Just Say Cheesecake
Buffalo NY Wedding Photographers | Michelle Day is one of Buffalo's best wedding photographers, offering couples in Buffalo, Amherst, Rochester, the Finger Lakes and Western New York a boutique and unique wedding photography experience.