Pam & Ron | Buffalo Engagement Photographers
Buffalo engagement photographers
I am up early blogging this morning!  I couldn't wait to share this WONDERFUL engagement session with Pam and Ron.  The second I met Pam, her smile flooded the room and I was secretly chanting to myself "please book, please book."  I just KNEW this couple would be a blast to work with and we had an instant connection.  And I was right!  Pam invited me to her family horse farm in Ransomville, NY to do their e-session.  I LOVE when a couple chooses a location with significant sentiment to them!  Plus who doesn't have fun hanging out with a barn full of horses for the afternoon?!  I was delightfully amused as I would line up for a shot and suddenly a beautiful creature is sticking their nose in my ear or trying to eat my camera strap!  Hilarious and most definitely one of my most memorable sessions yet :)  Pam and Ron are soooooo irresistibly cute together!  Ah!  We got so many great shots from this session it was hard to decide what to share here!  You guys I CANNOT wait for your wedding next October at Freedom Run Winery and Becker Farms!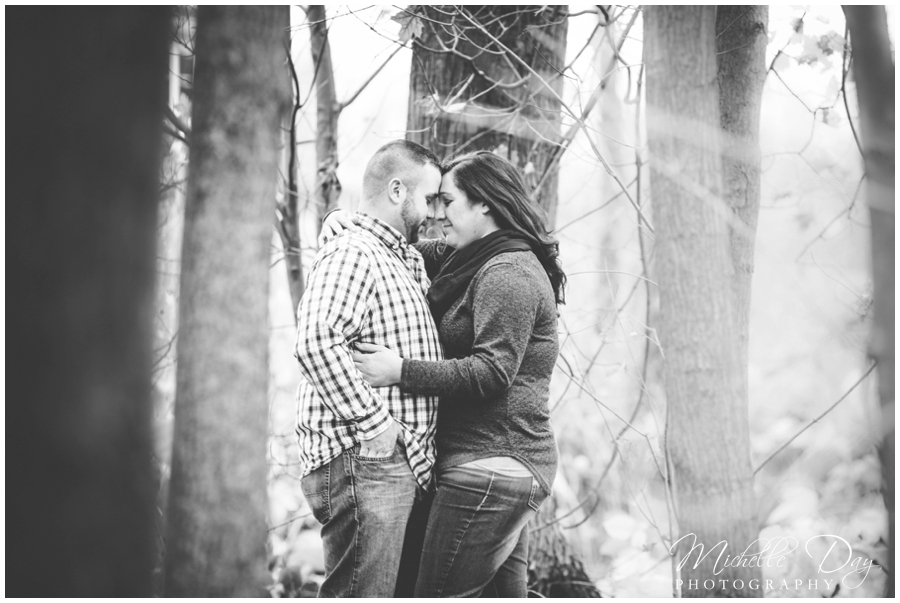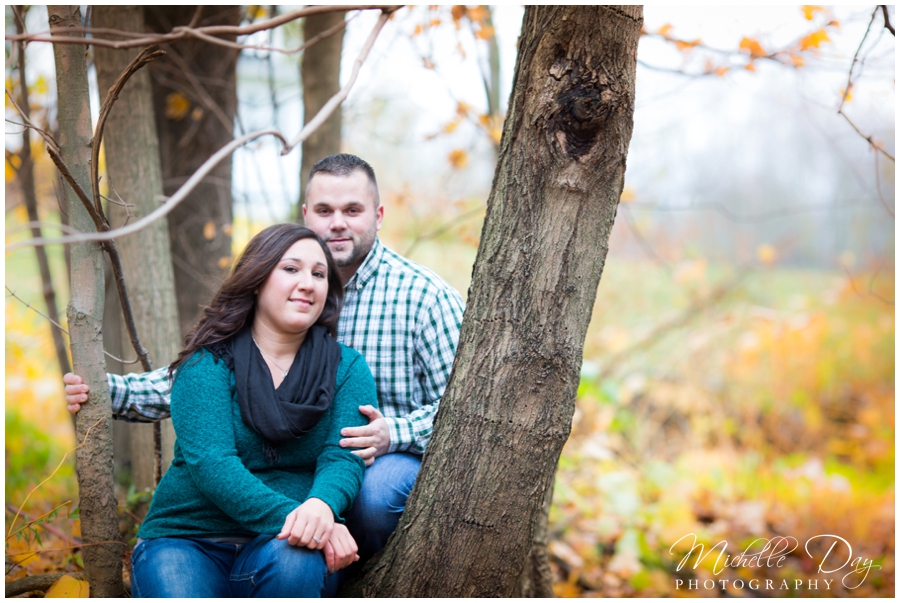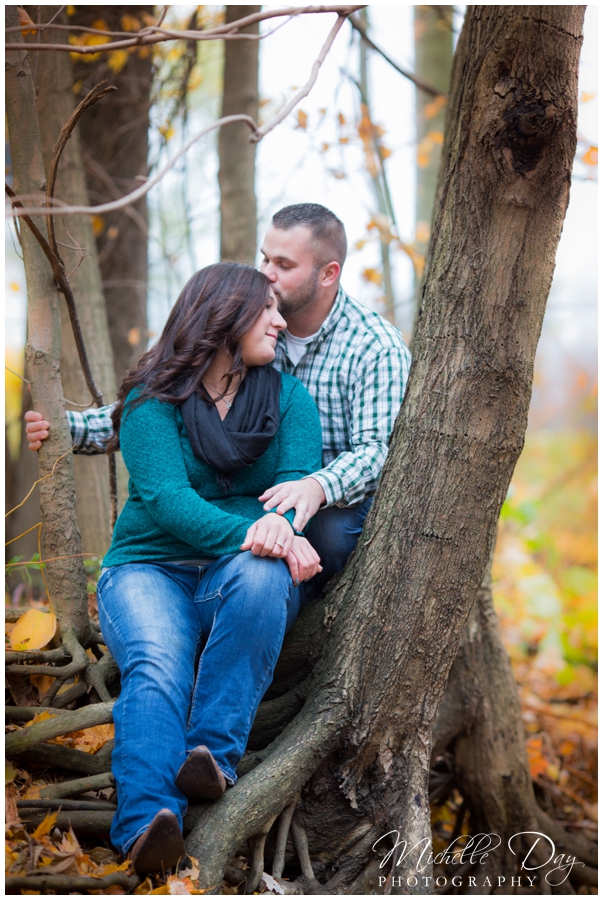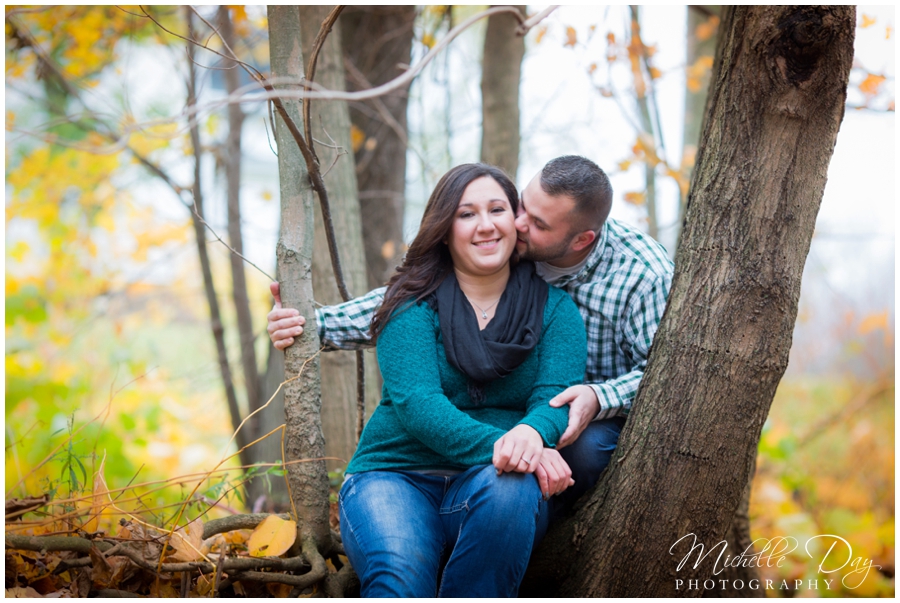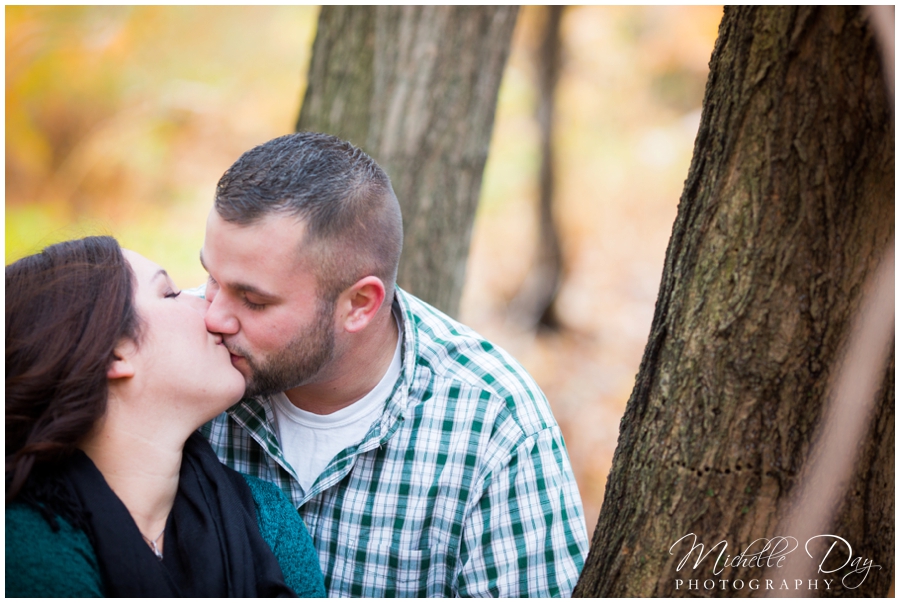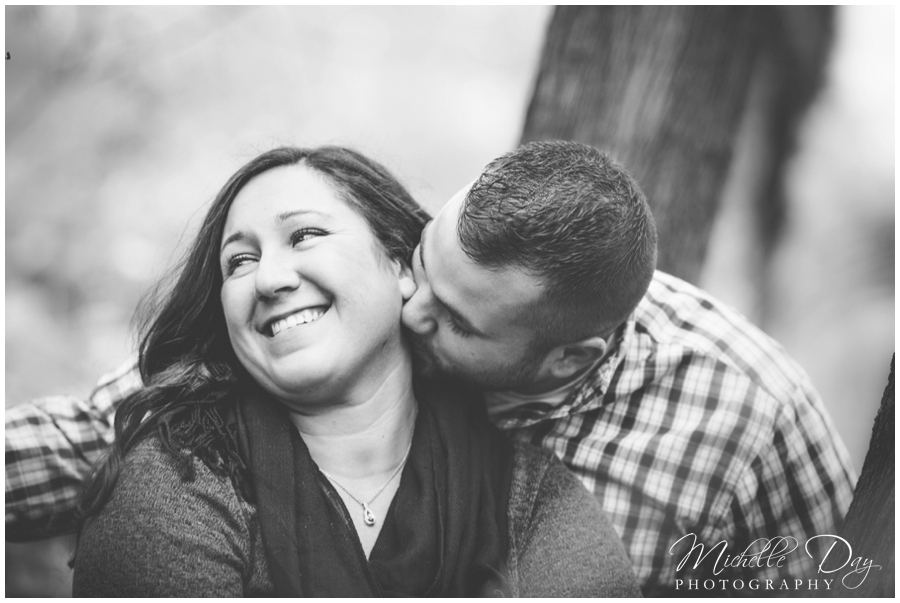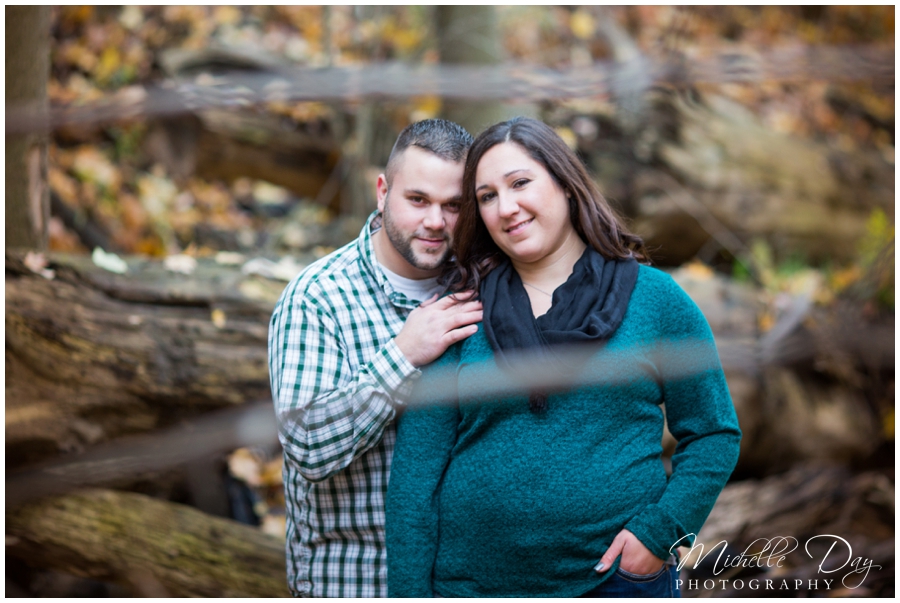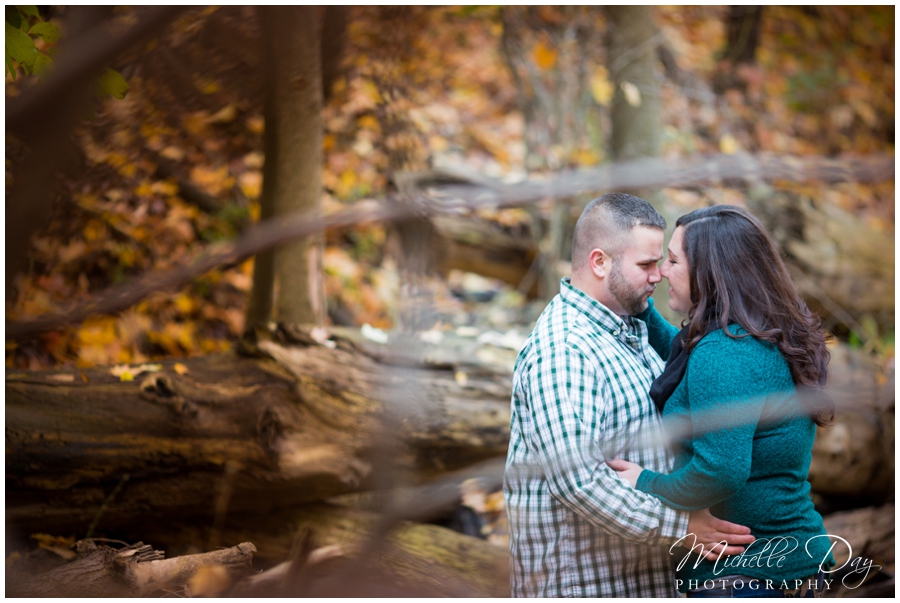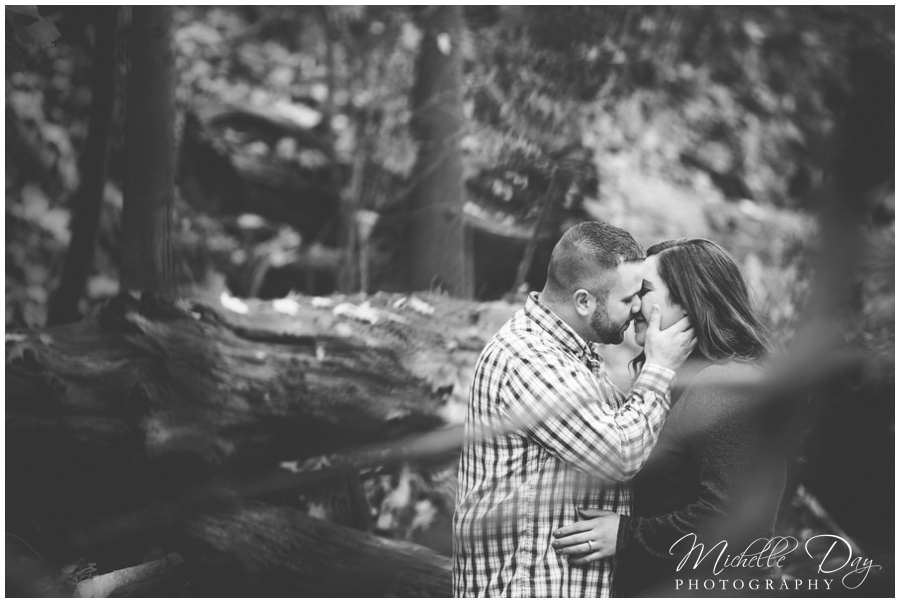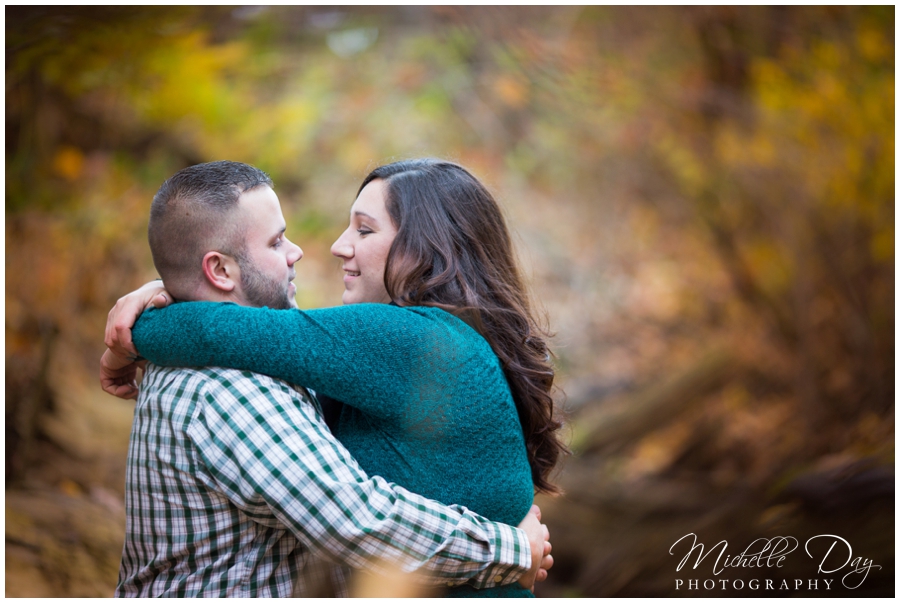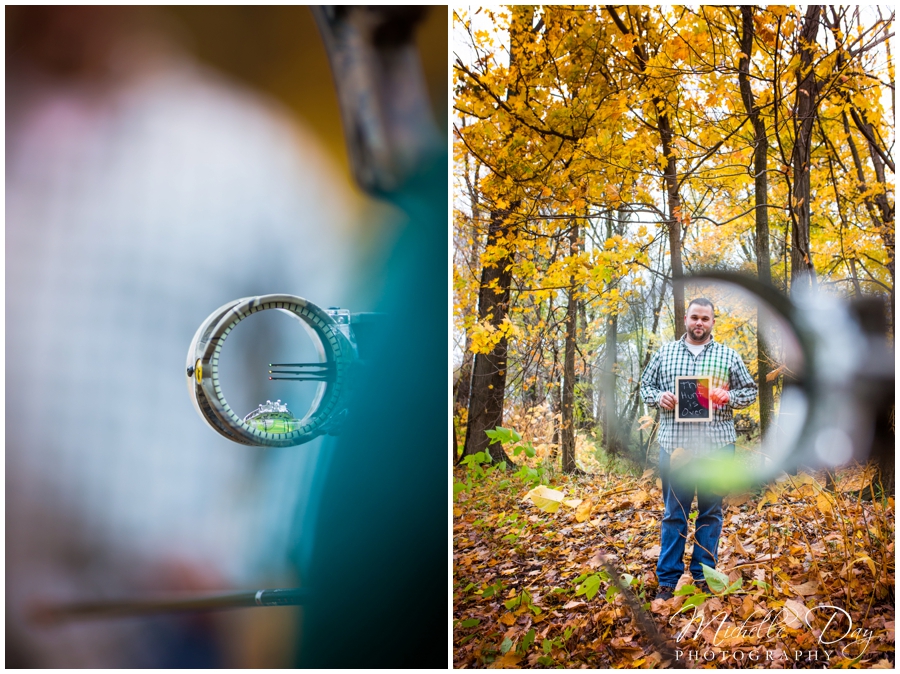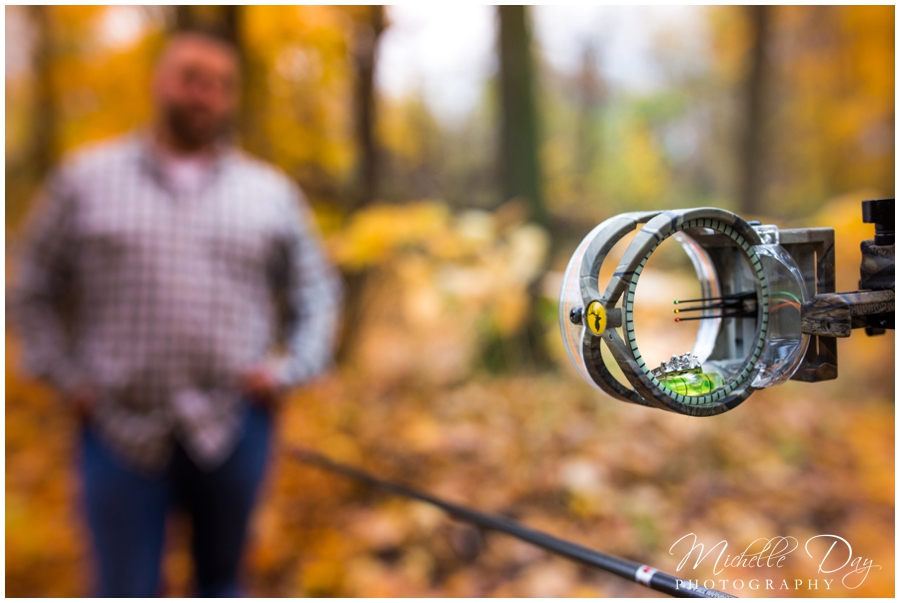 Usually it's the bride that comes to the session with ideas but Ron pulled out the stops for me!  He was so excited to do some hunting related shots and we had a lot of fun and laughs setting these up!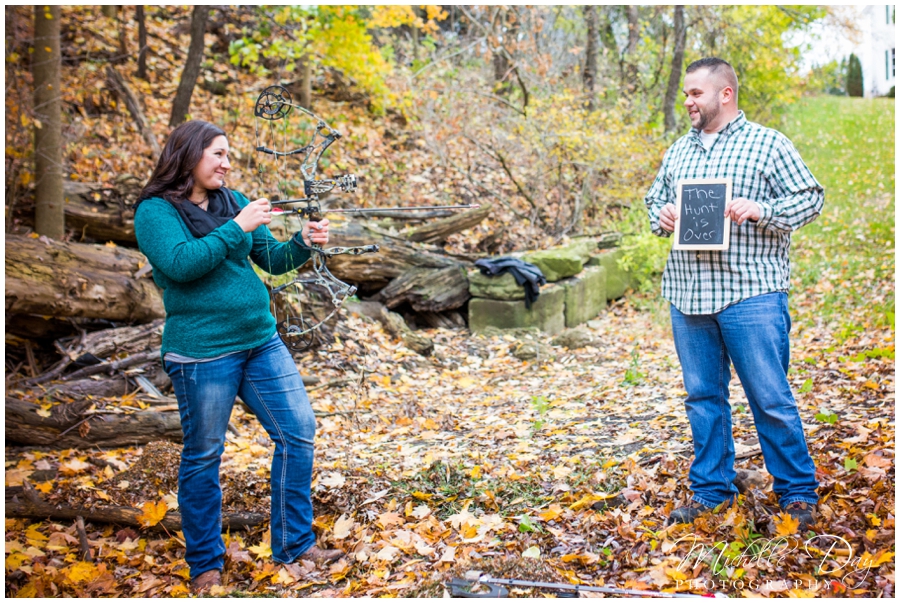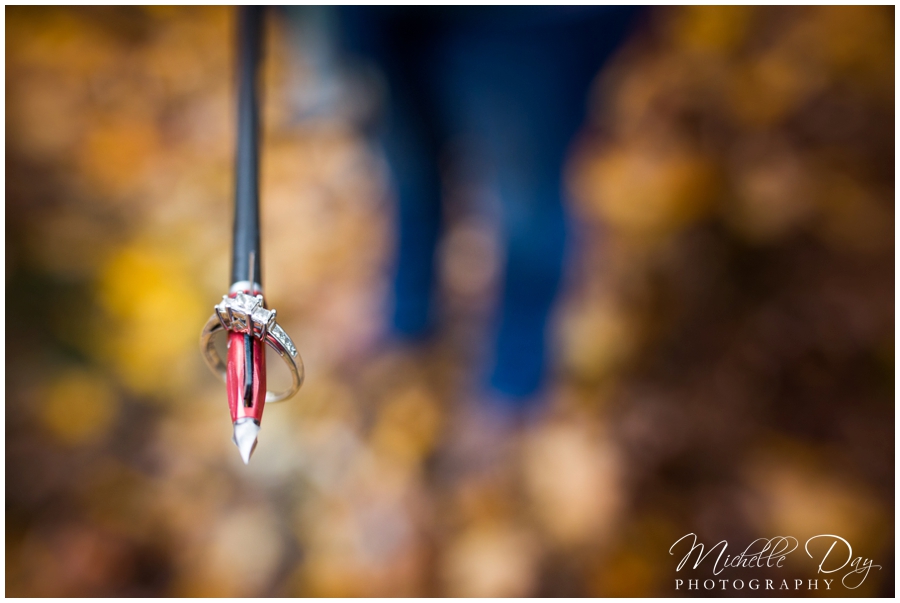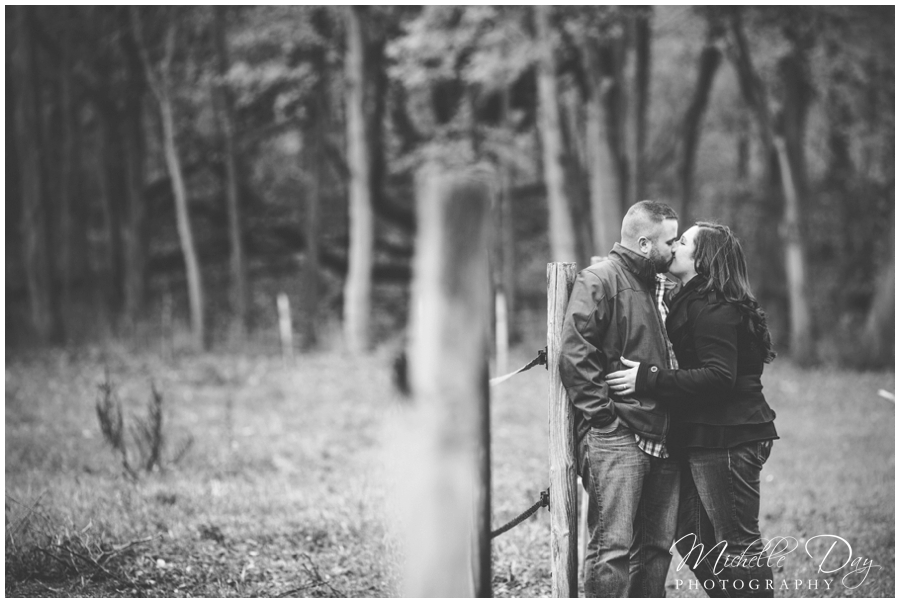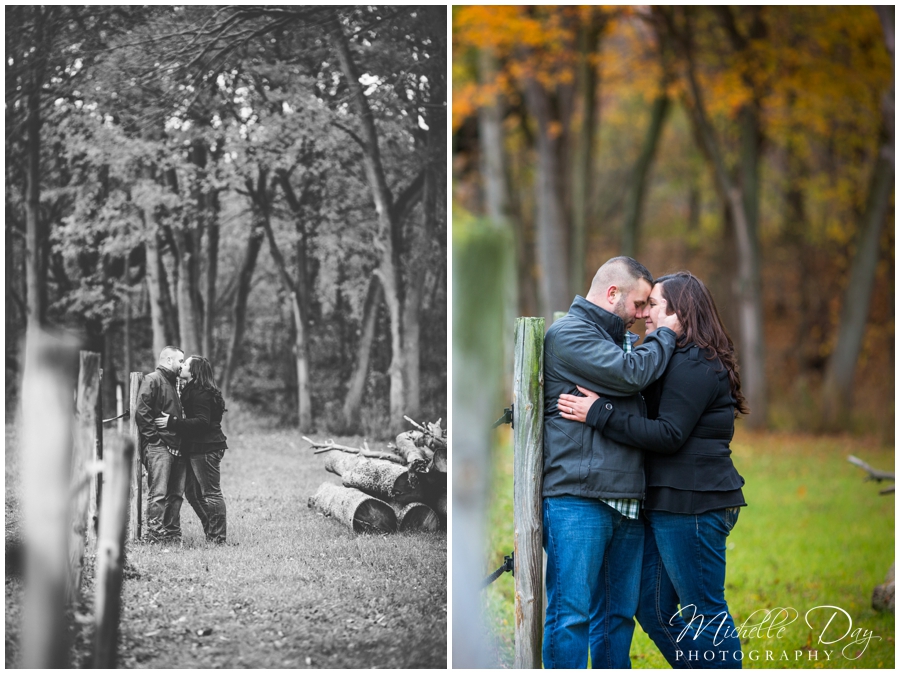 Do they NOT just melt your heart?!  I love these two!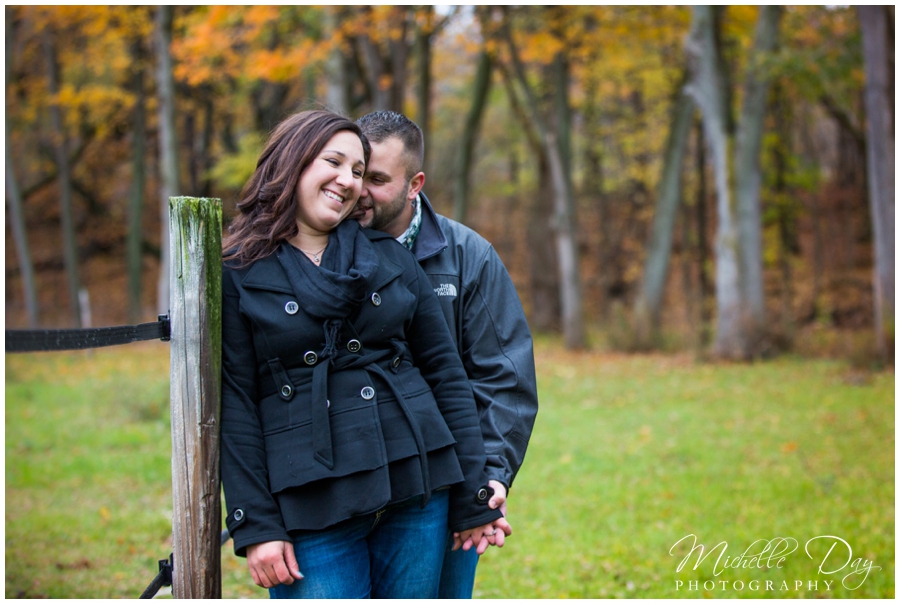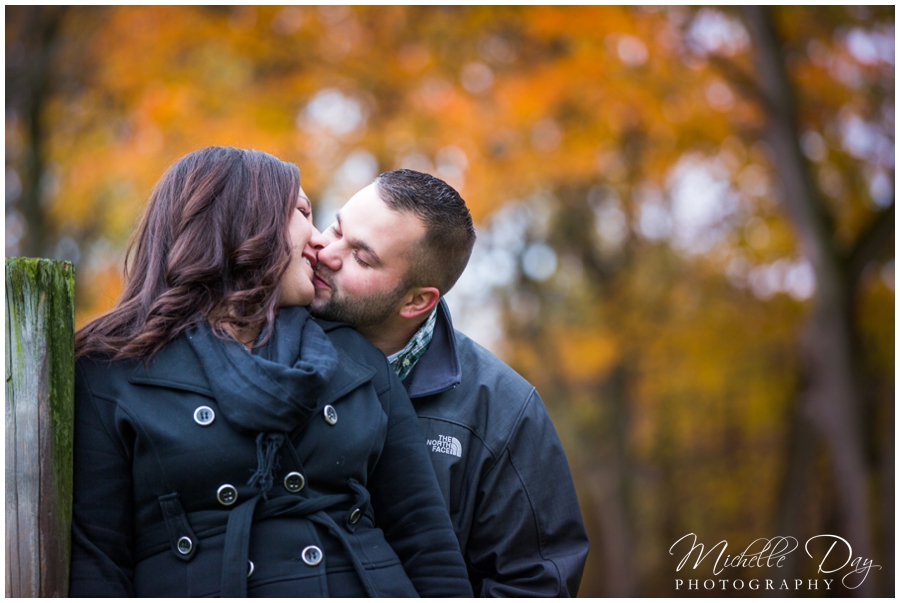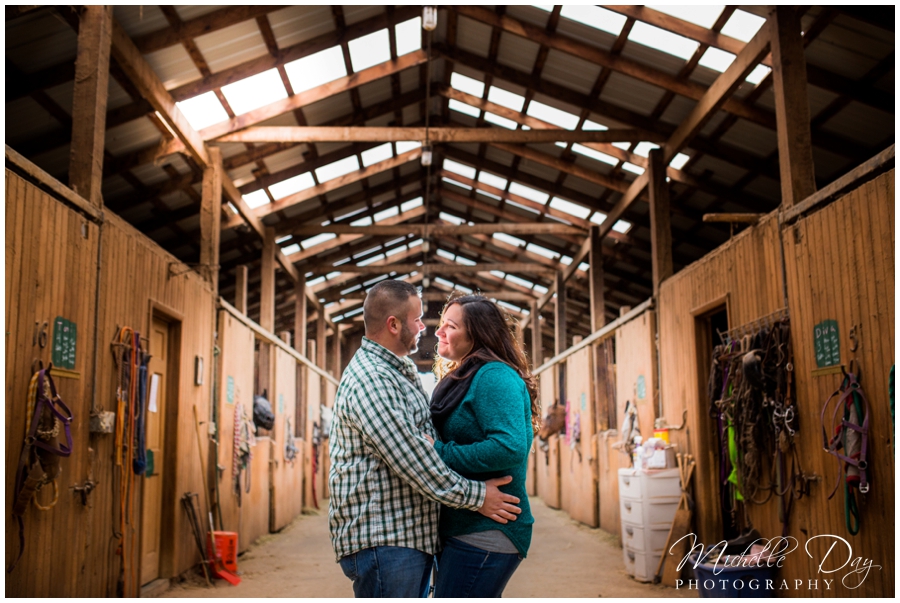 Of to the barn for some fun with these GORGEOUS creatures!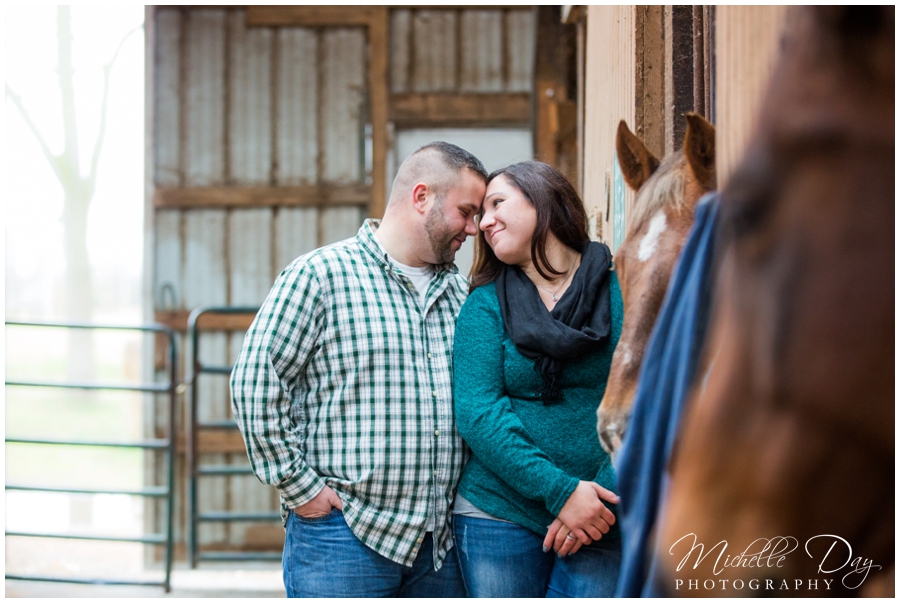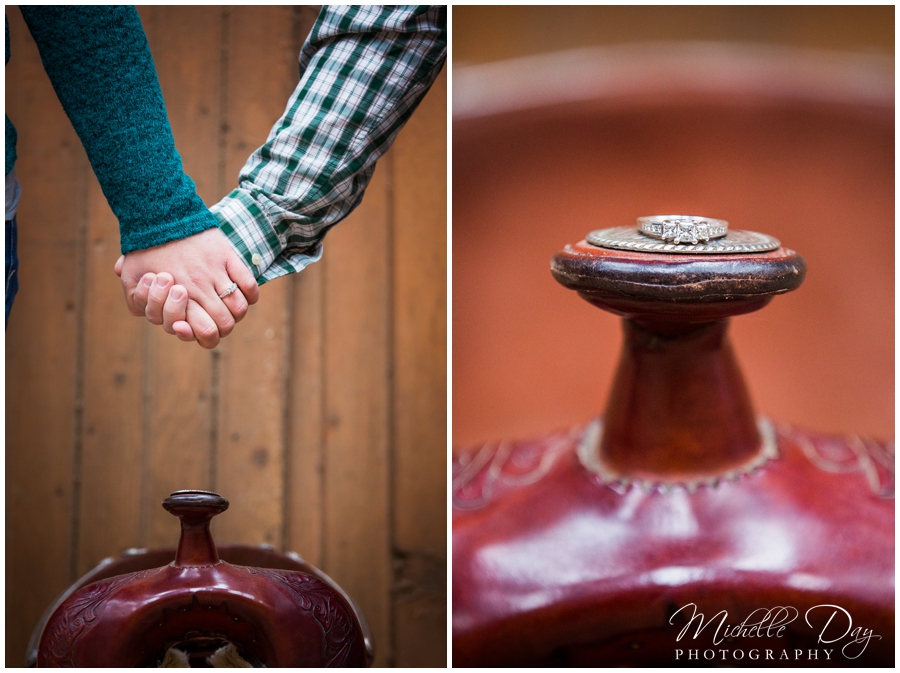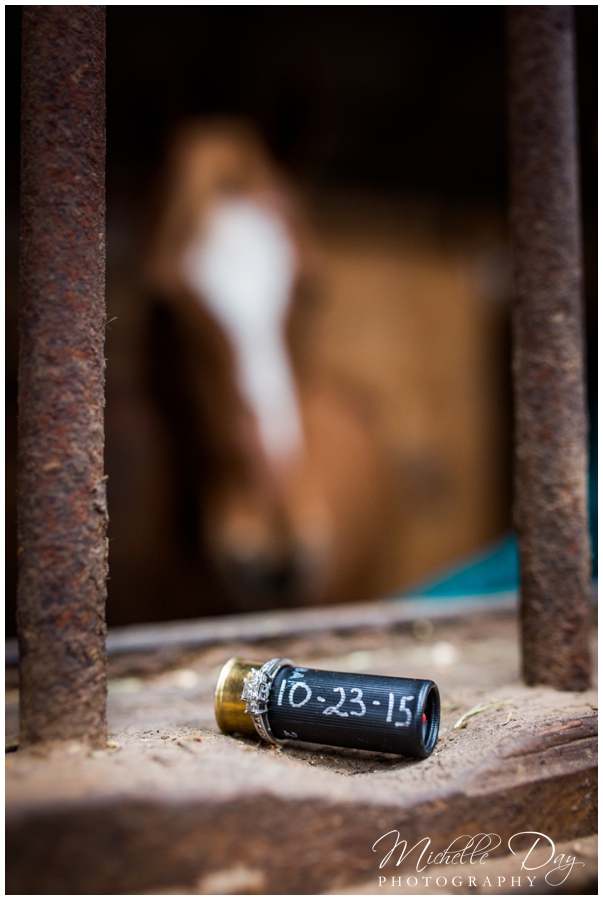 Buffalo engagement photographers.  Michelle Day Photography is a premier boutique wedding and portrait photography business based in buffalo.  Michelle offers a unique and tailored wedding day and portrait experience to her clients.  Michelle Day Photography photographs weddings, engagements and portraits in Buffalo, Western New York, the Finger Lakes, Pennsylvania and anywhere your photographic journeys take you!