Dana & Brendan | Boston, NY | Buffalo NY Wedding Photographer
Buffalo NY Wedding Photographer
From the moment we met via Skype last February, I knew Dana and Brendan were a couple I HAD to work with!  Dana painted a picture of her dream wedding, full of natural elements, a ton of DIY, and most importantly love.  Brendan is a Pilot in the Air Force and there were so many honorable and of course, fun, moments to be mixed into the wedding day.  Nothing stands out to me more than when there is a lot of thought and devotion put into each and every detail of a couples' wedding day.  Dana and Brendan were married on a perfect, picturesque fall day in Western New York and the images we captured are among some of my favorites, simply because of how naturally beautiful the moments they created were.  Theirs was truly a backyard wedding and I couldn't have don't it better myself.  These two were a dream to work with, from Dana's free-spirited, charismatic love for life and of course Brendan, to the emotionally charged magic that happened at their ceremony, this wedding was one for the books!  I remember working with them 1 on 1 during our formals and getting all excited because they were simply PERFECT!  We had such an incredible time capturing their love story and I am honored to share some of our favorites from the day!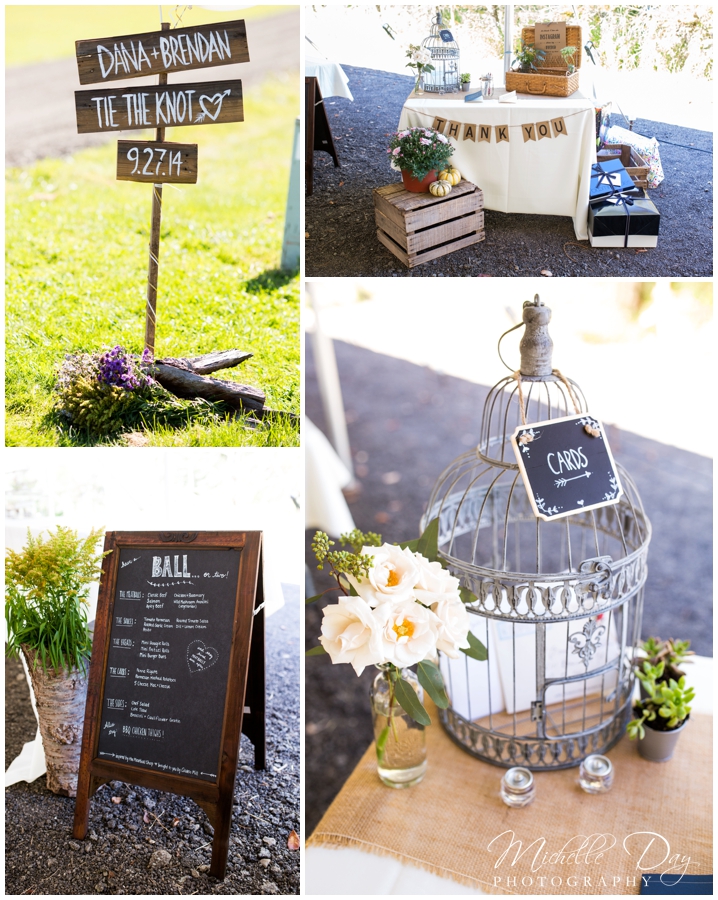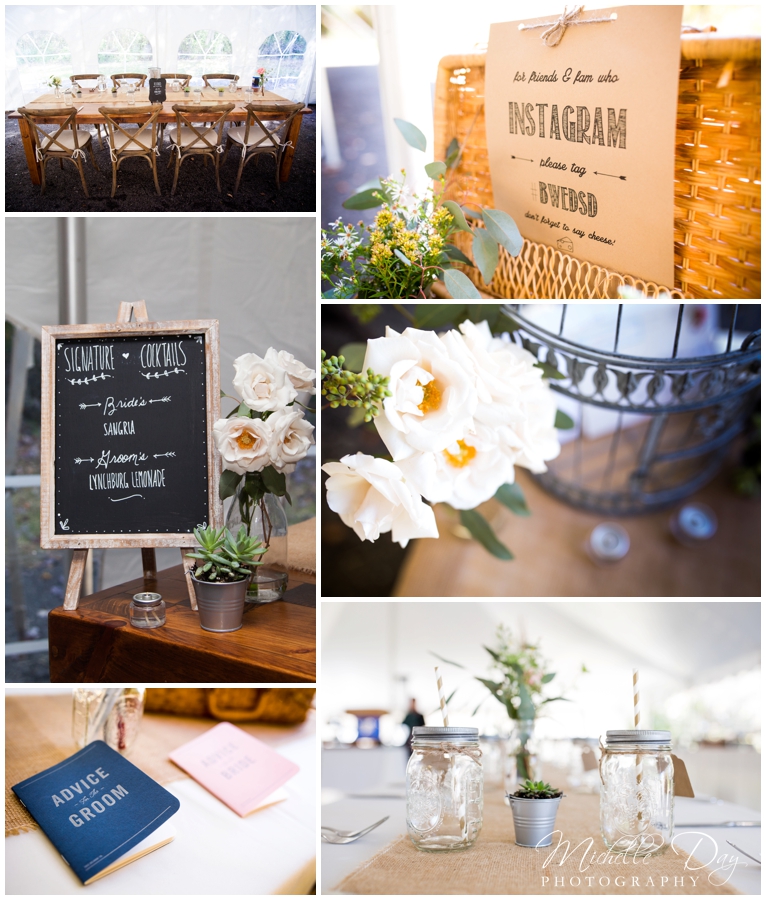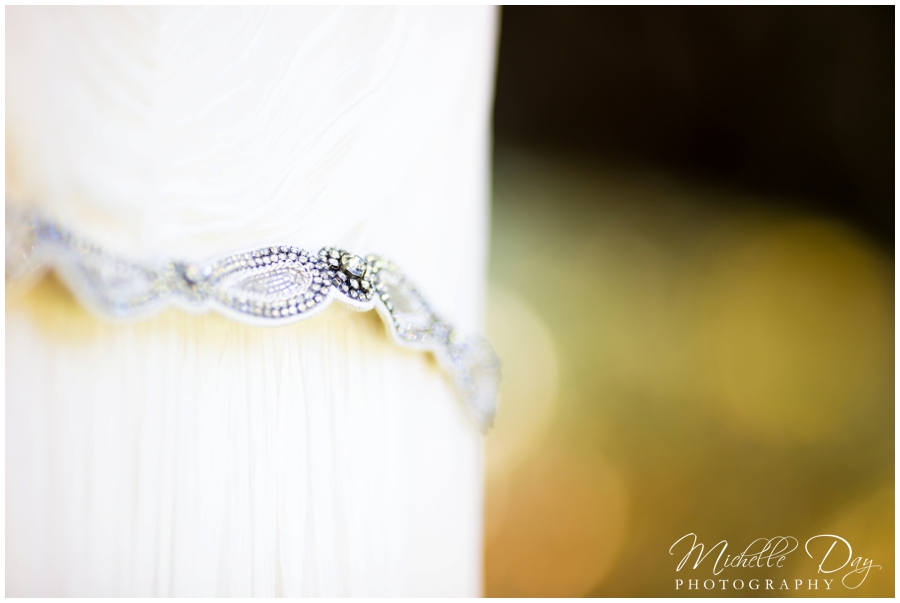 A stunning, simple dress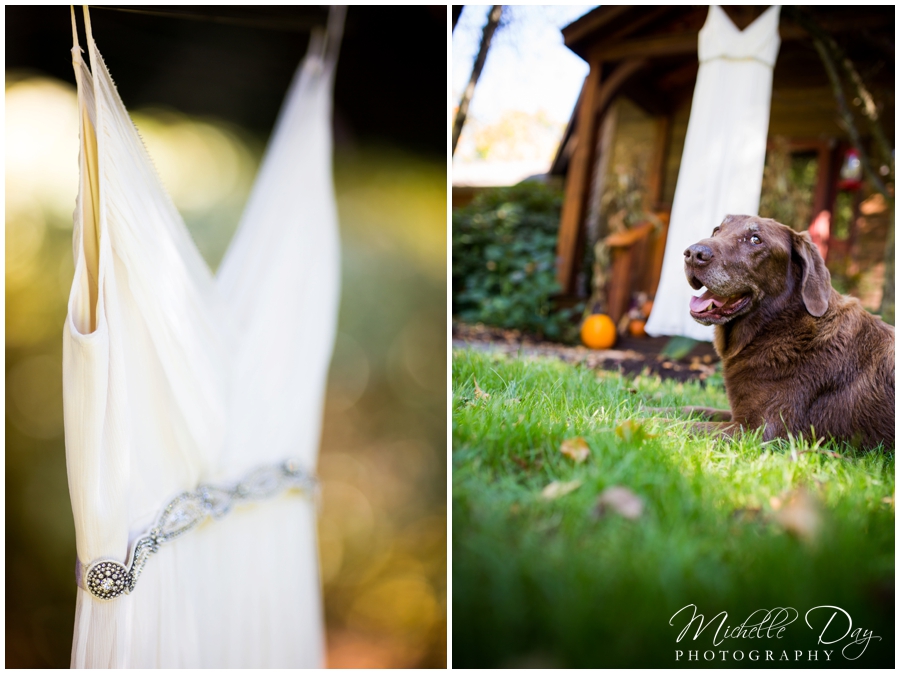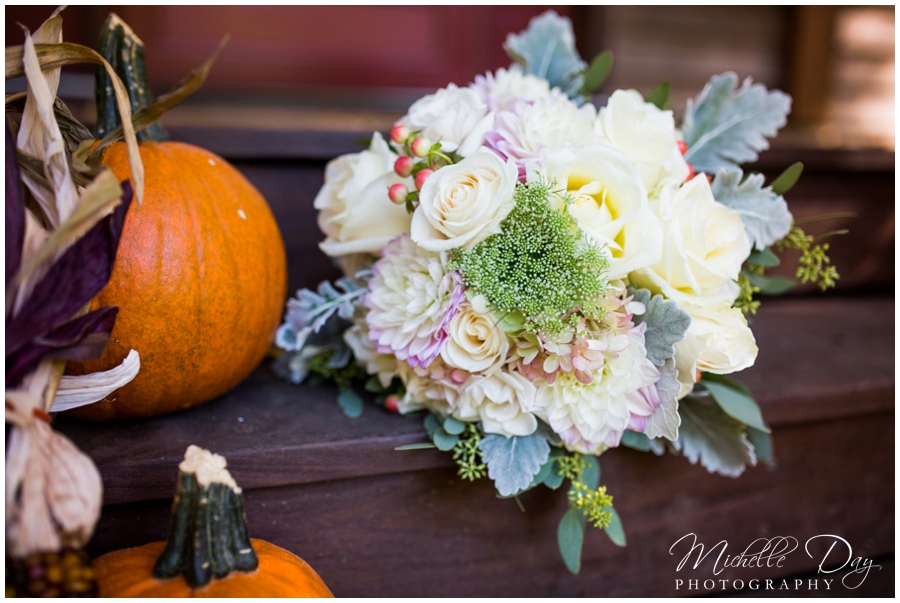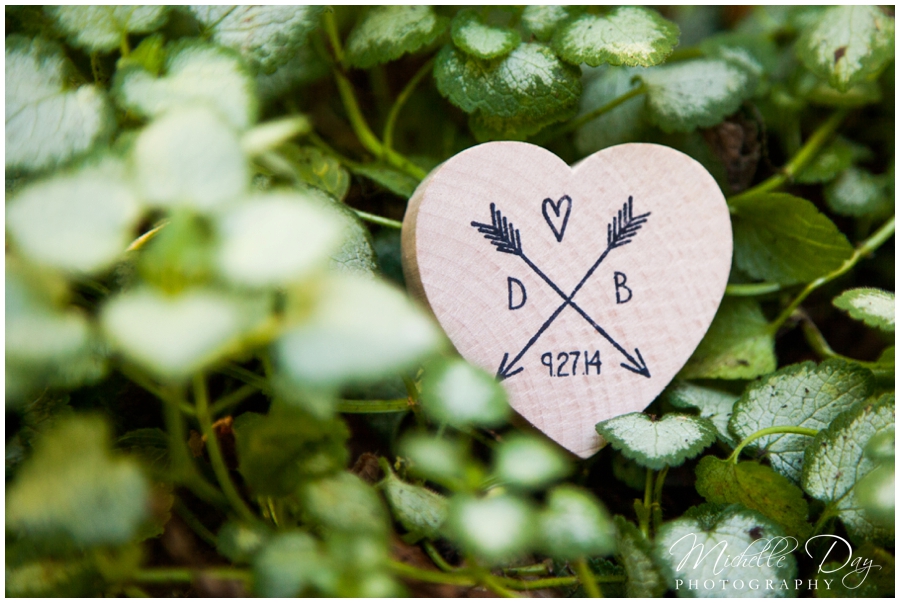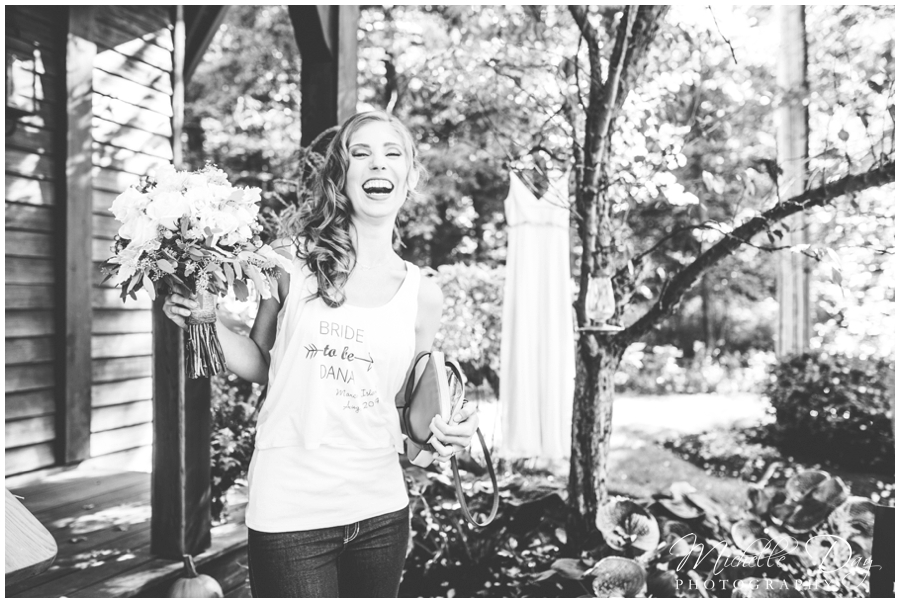 When Dana arrived, she was bubbling over with joy and excitement and I couldn't help but notice her awesome shirt, which she made, of course! :)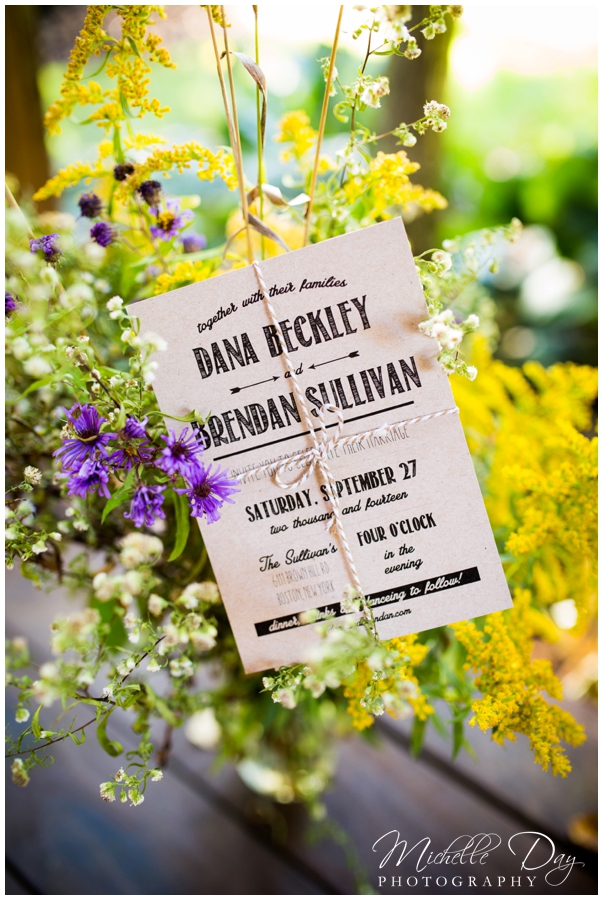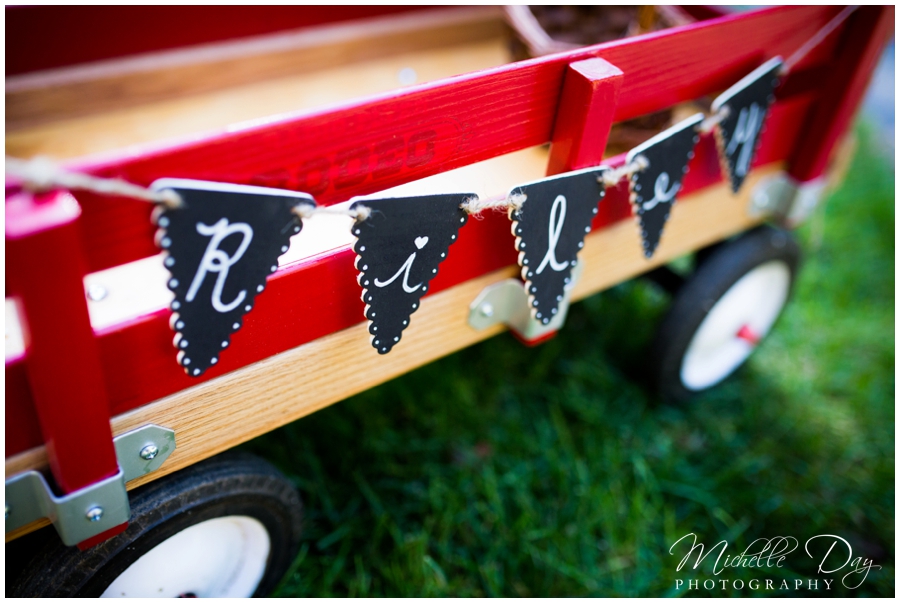 Ceremony time...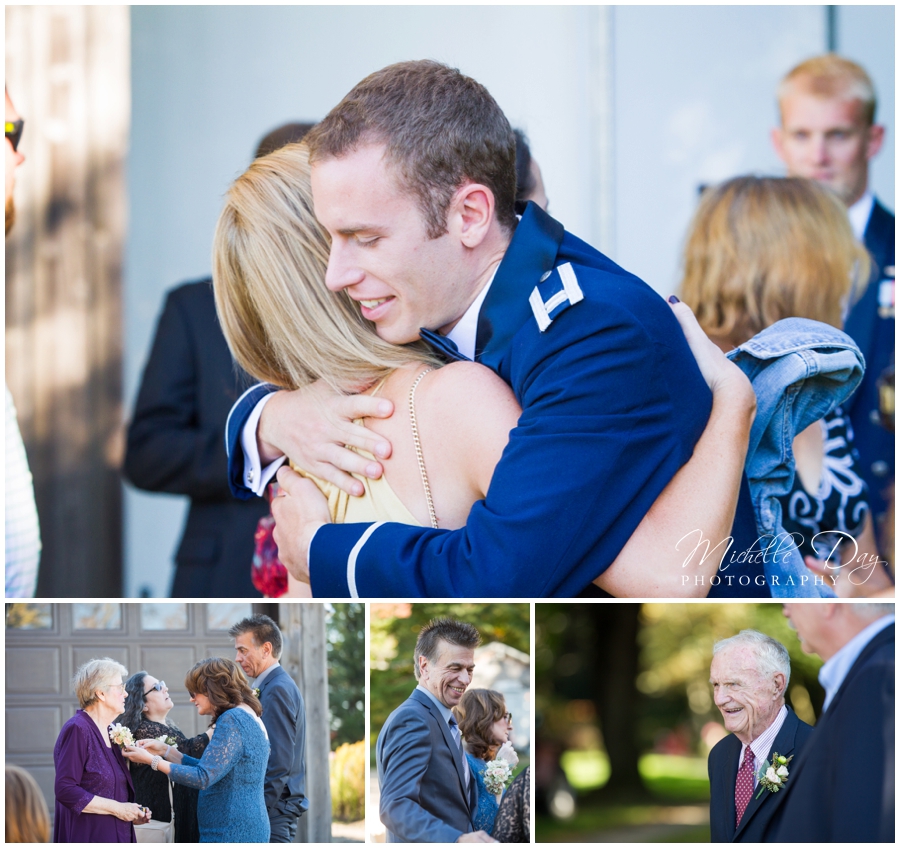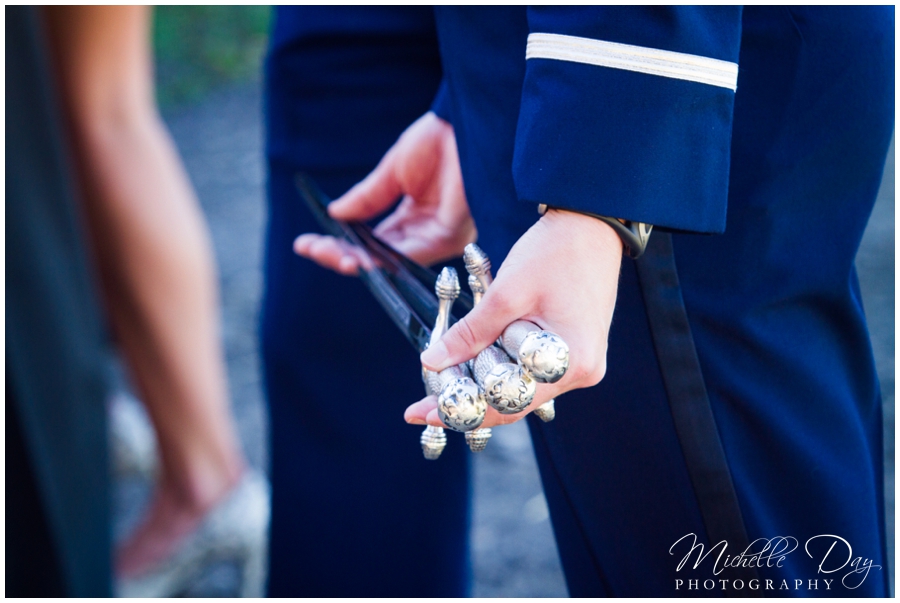 Brendan's bridal party were fellow Air Force Members and his brother a Marine.  Everyone was in full uniform and carried their saber.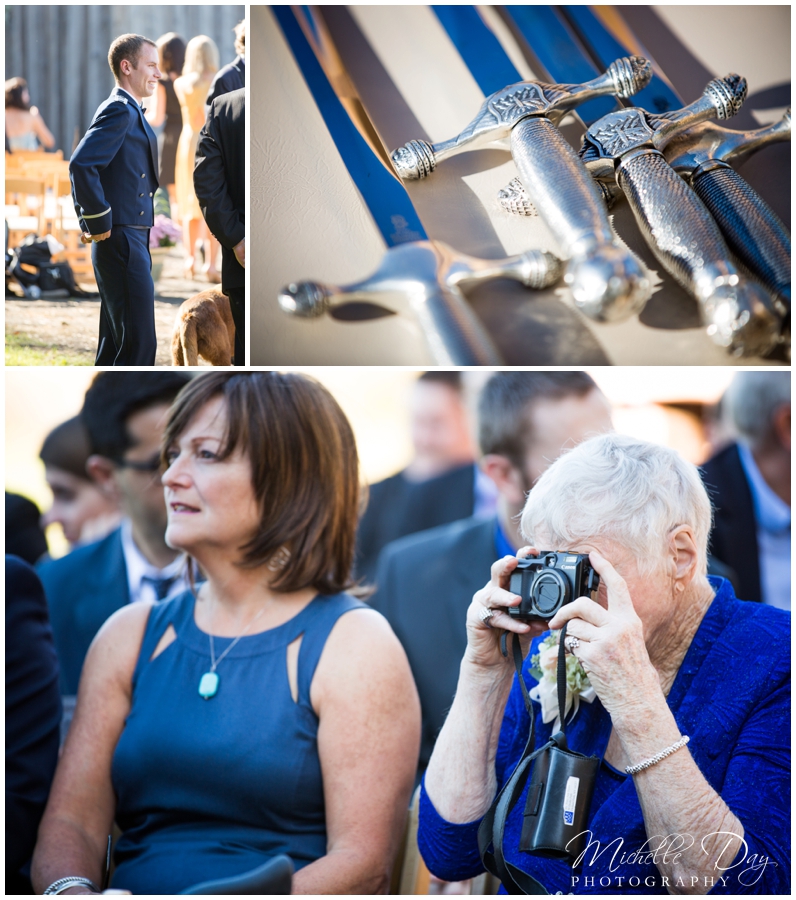 I couldn't help but smile when I saw gram using her camera!!!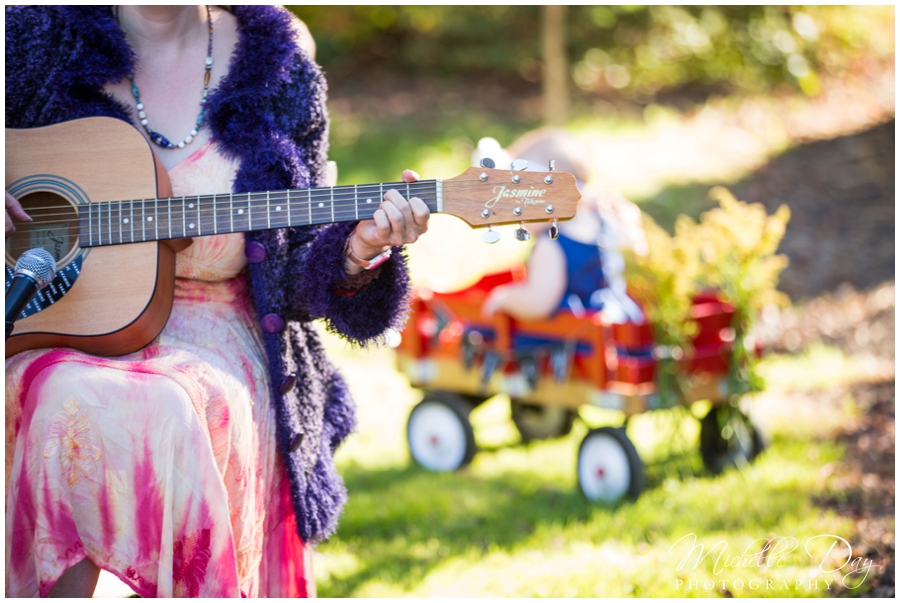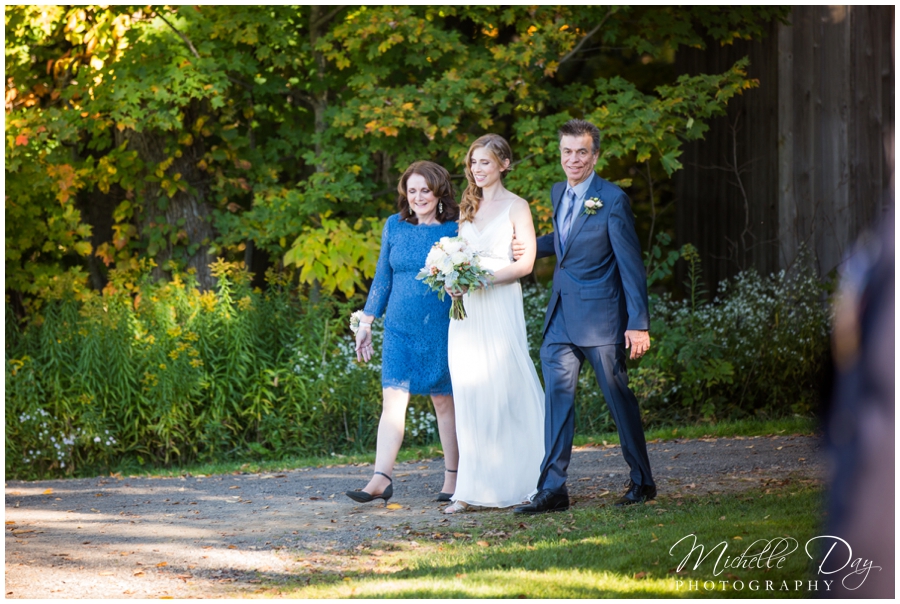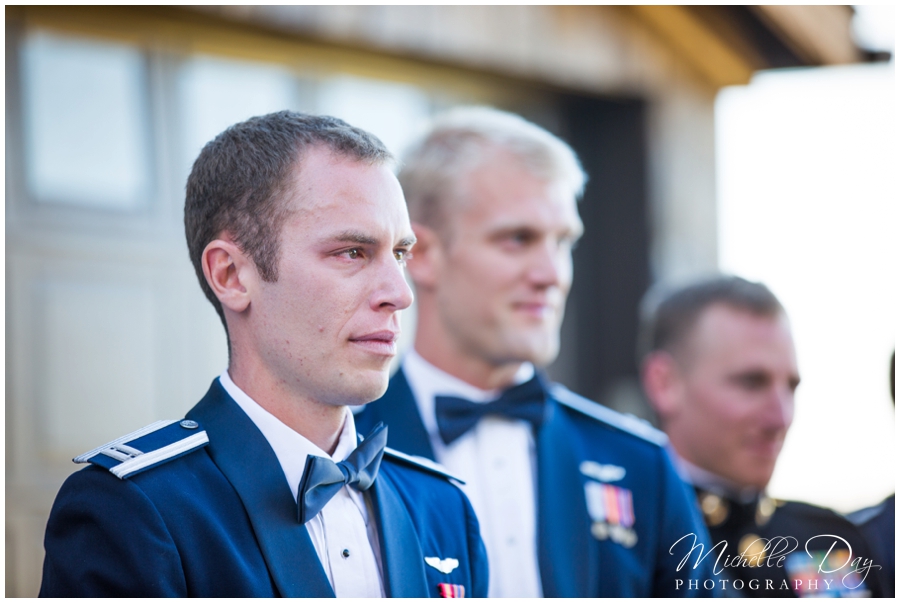 Nothing makes me more emotional than an emotional groom!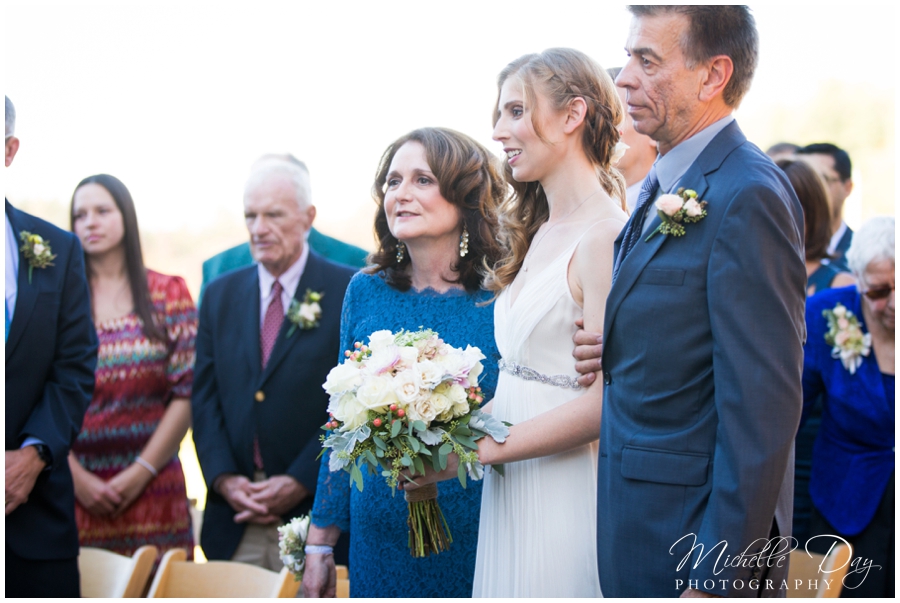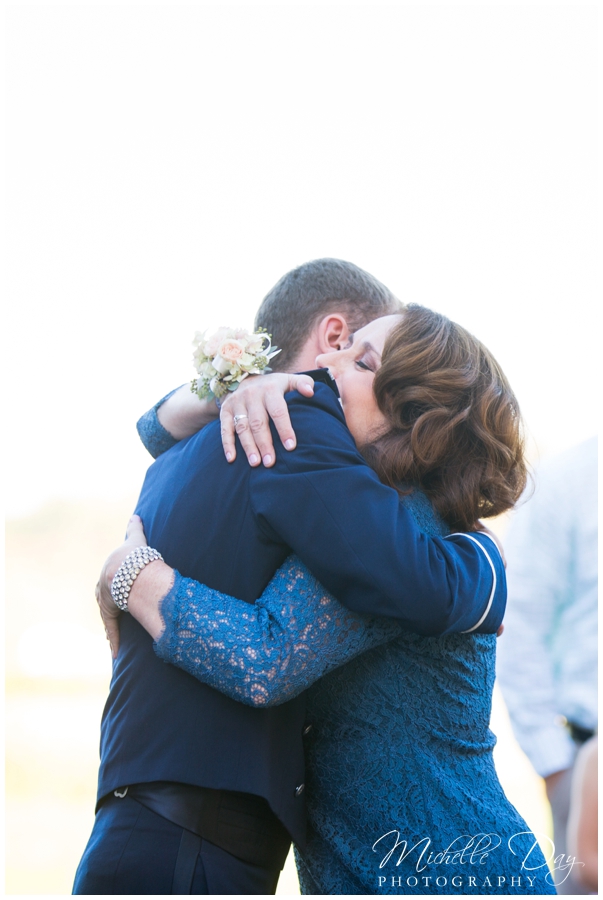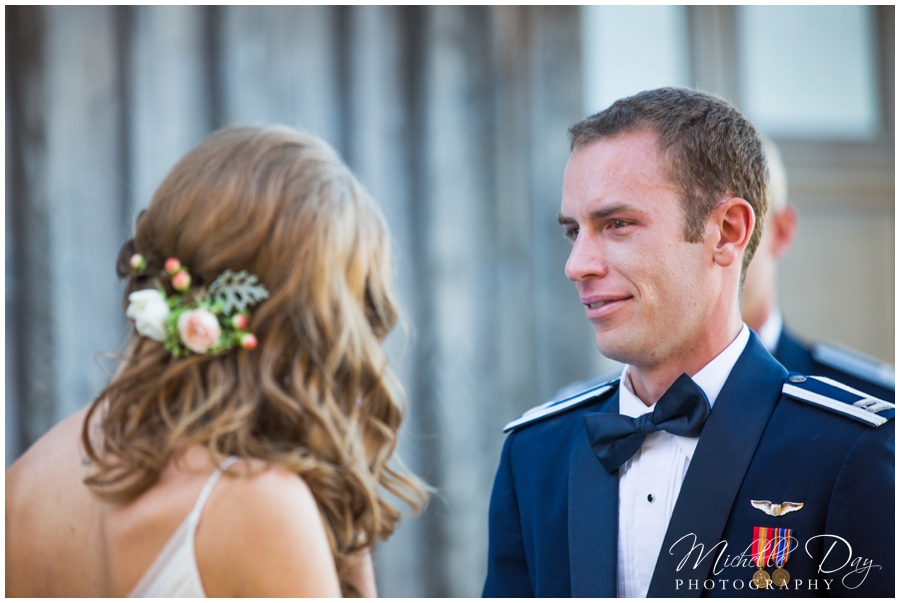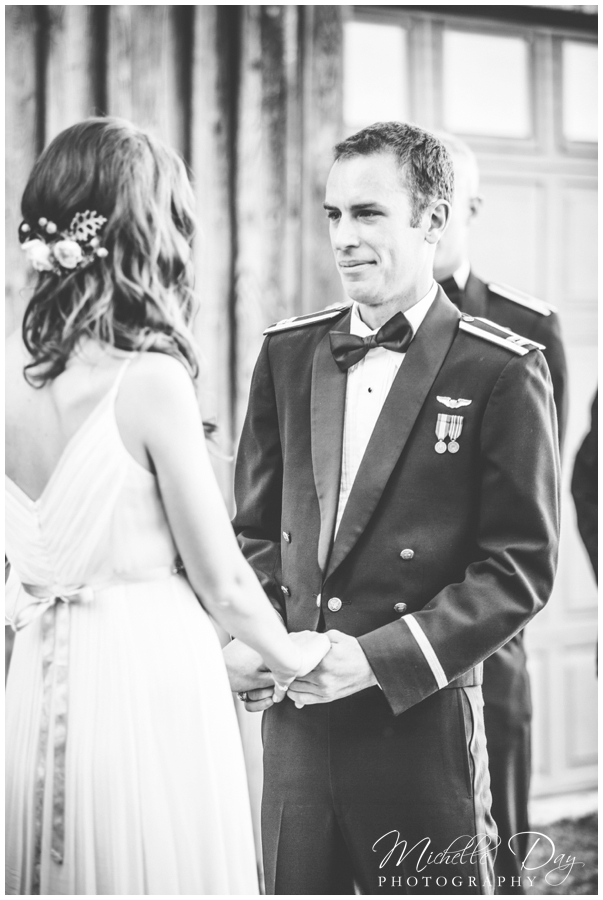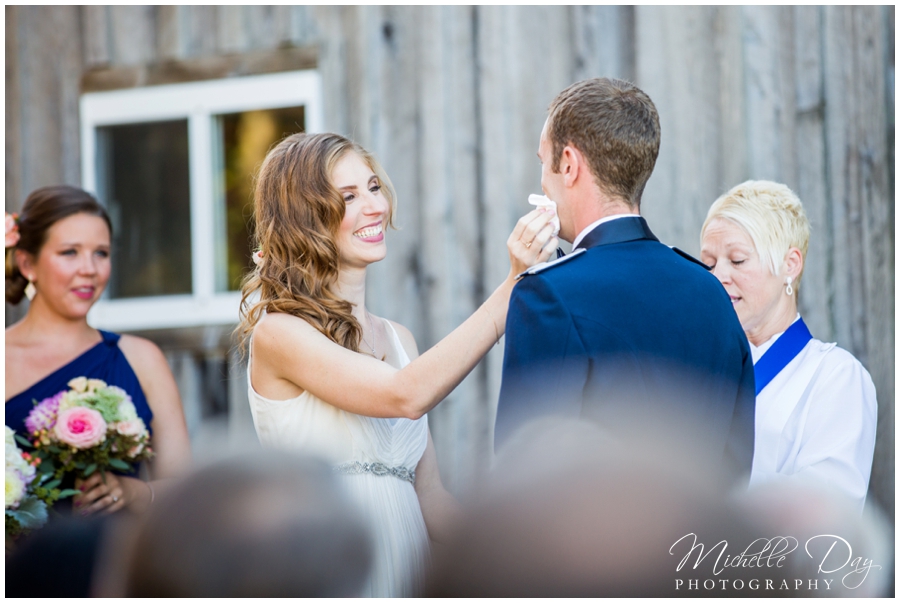 Dana dried his misty eyes which was a total "awwww" moment for everyone.  Love the smile on her face here too.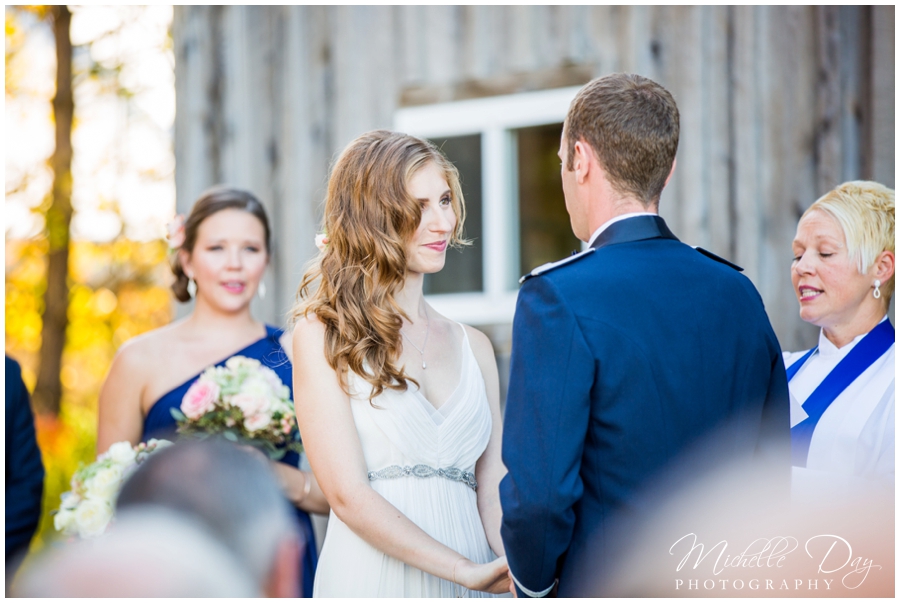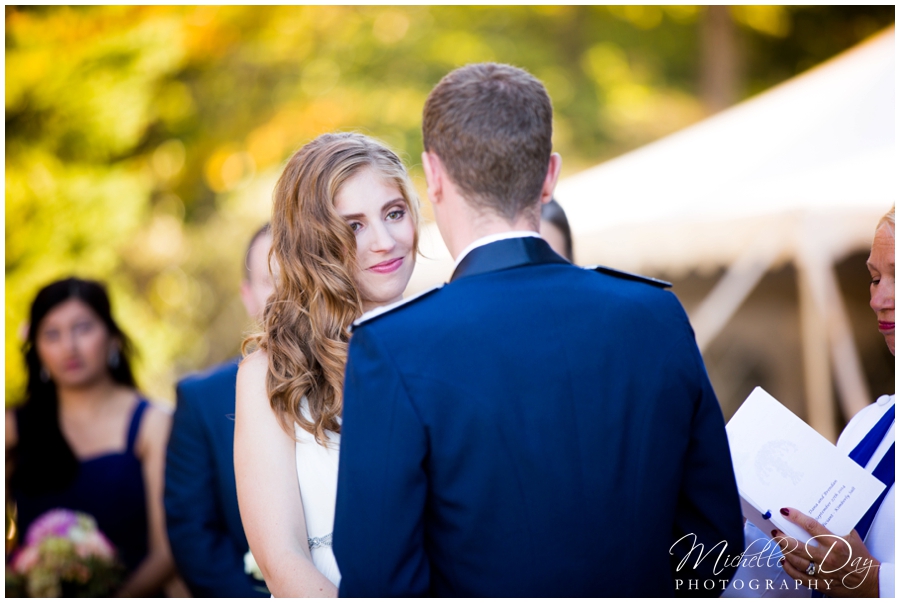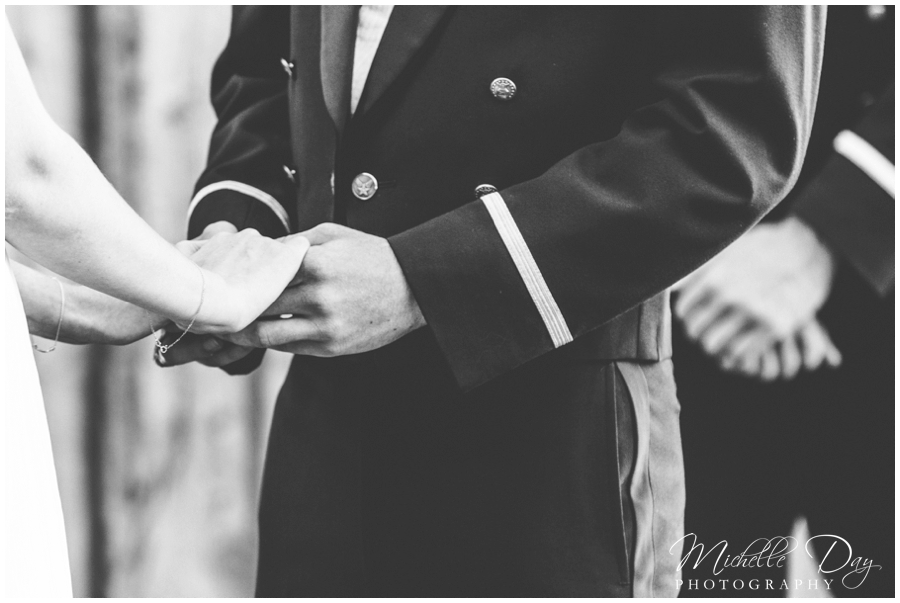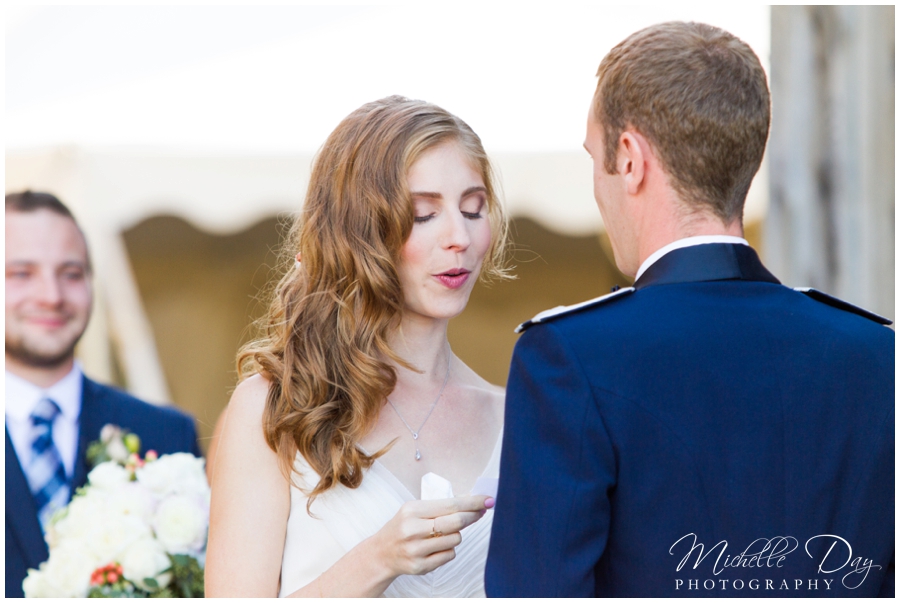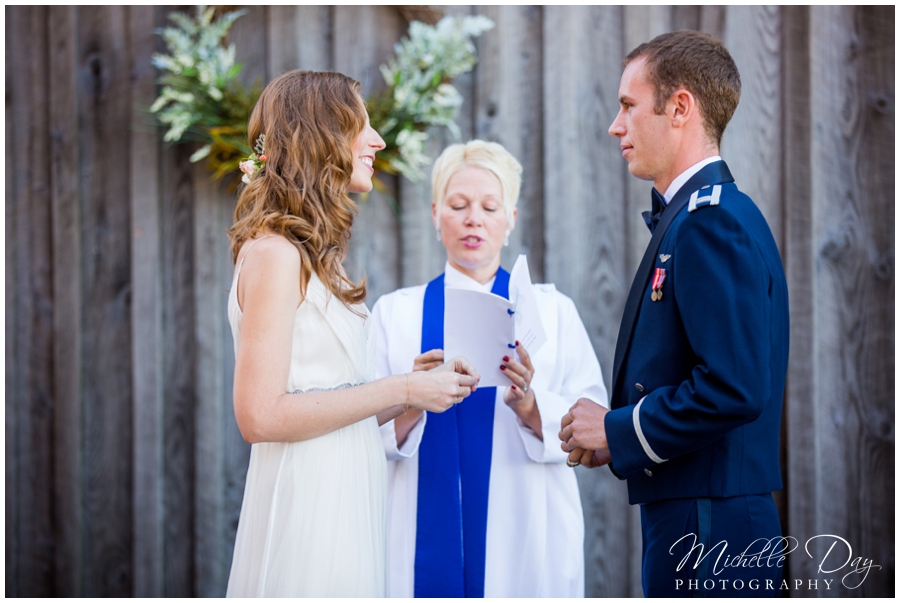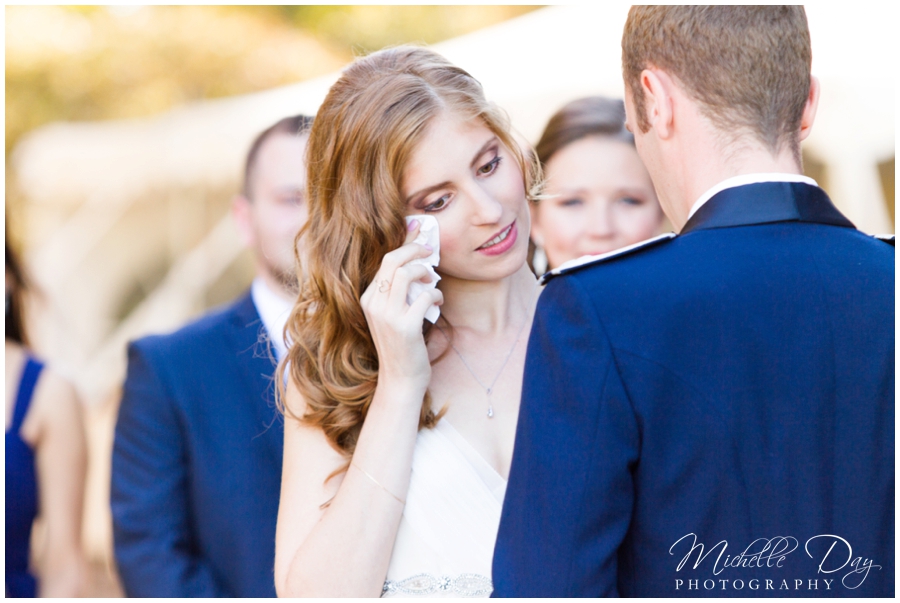 Brendan wasn't the only one with the misty eyes!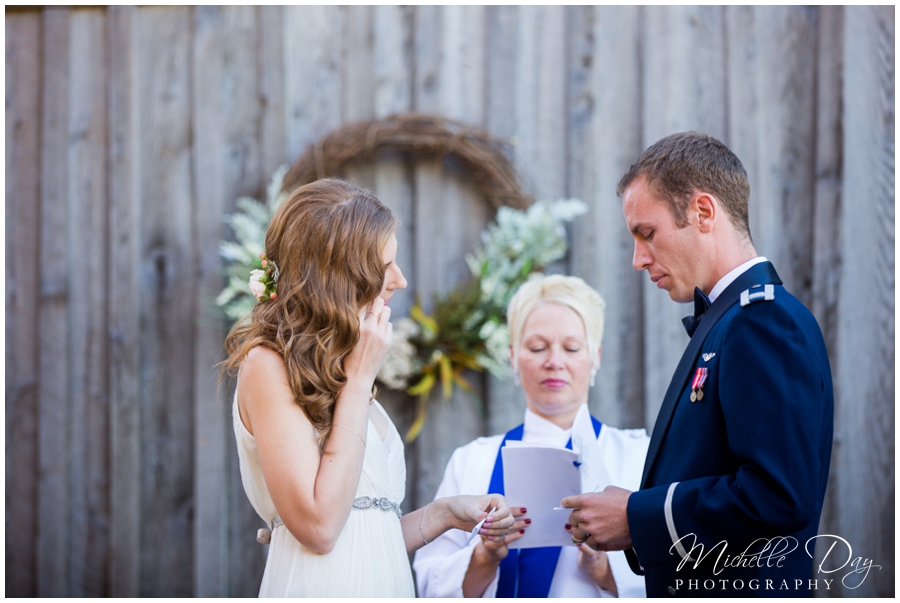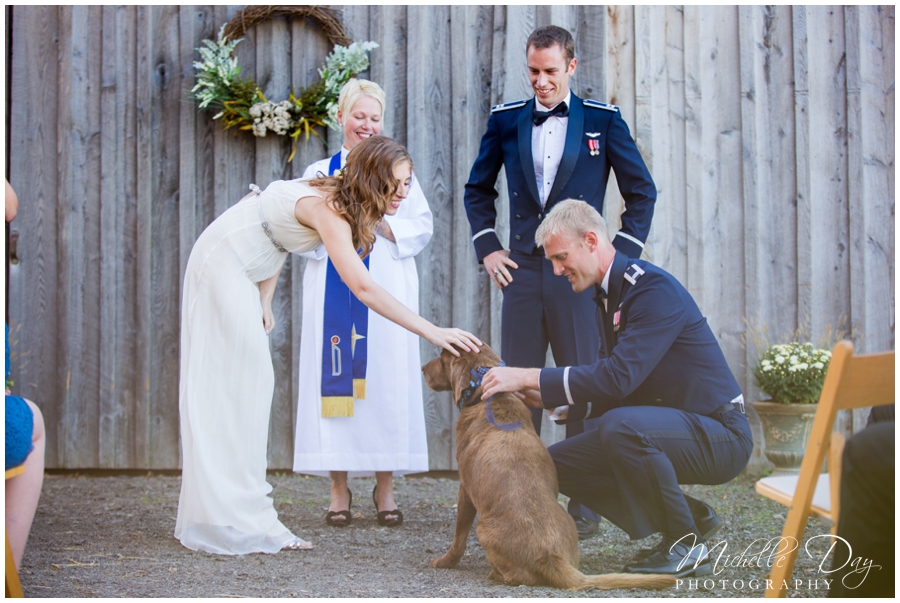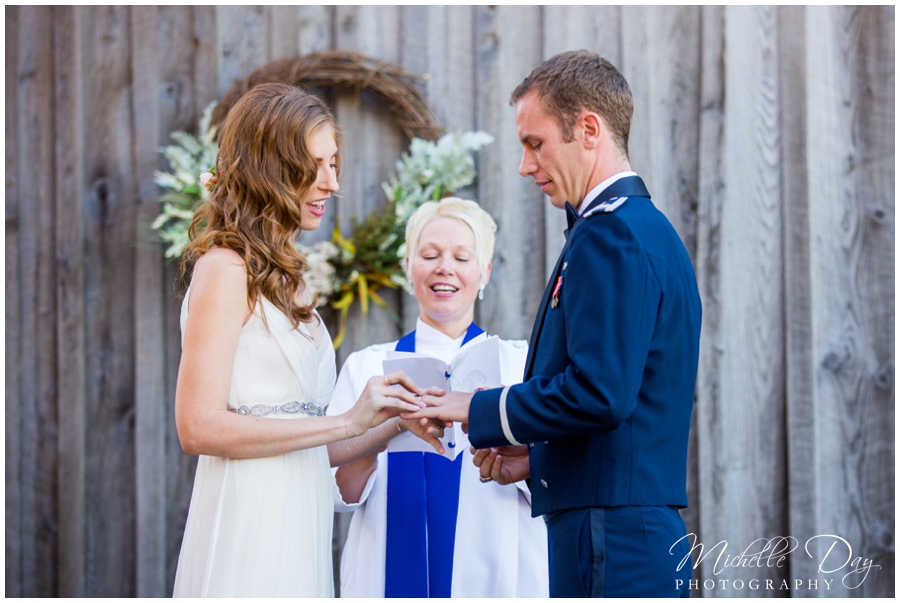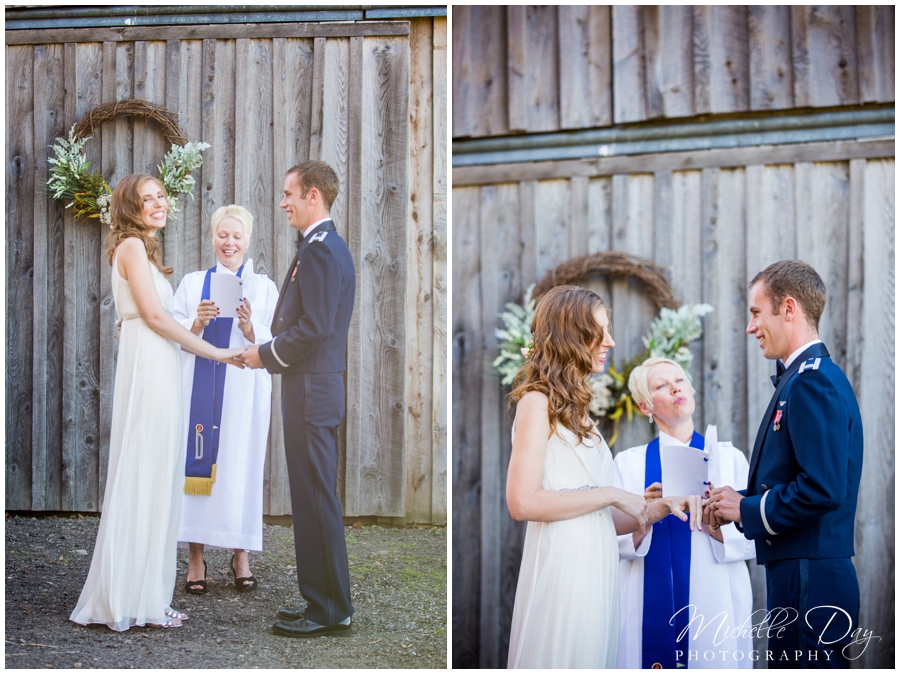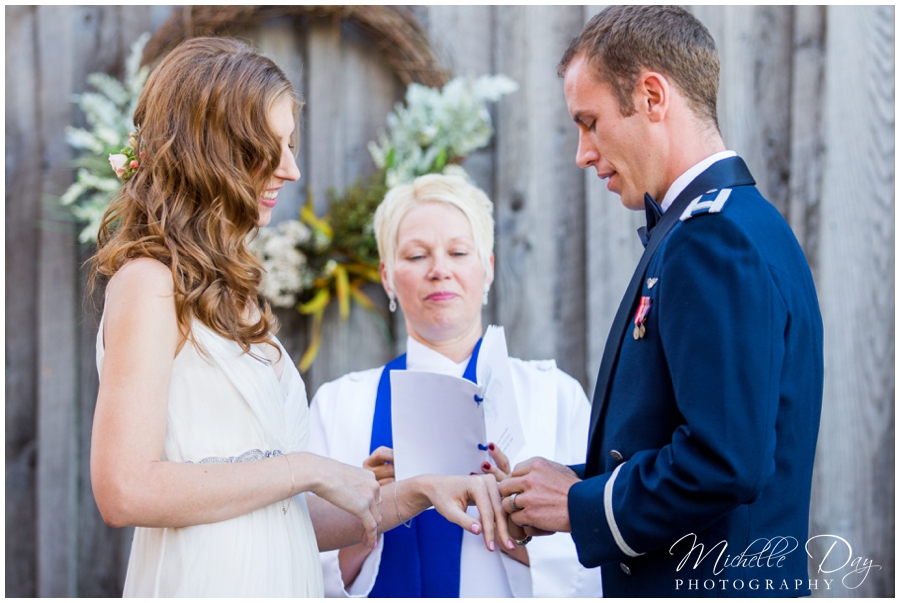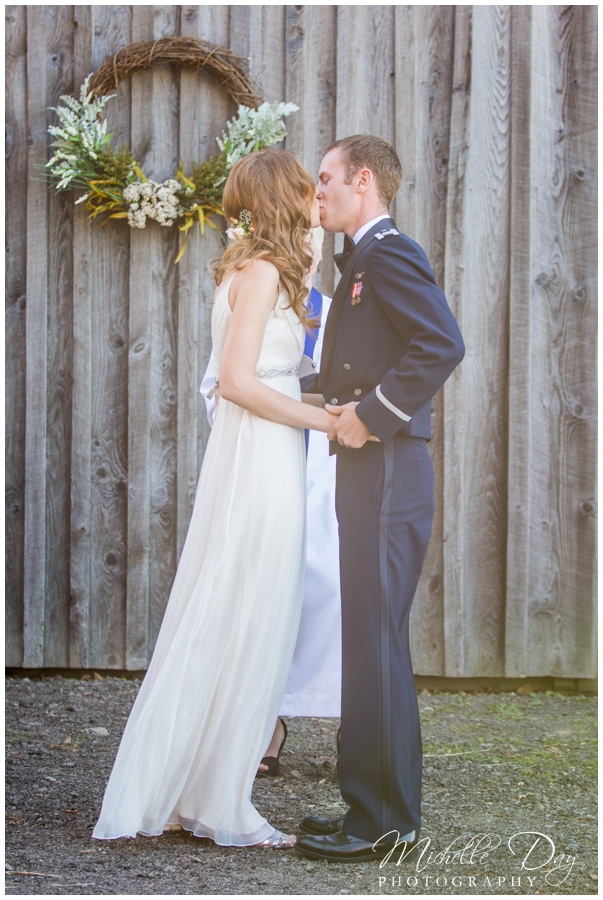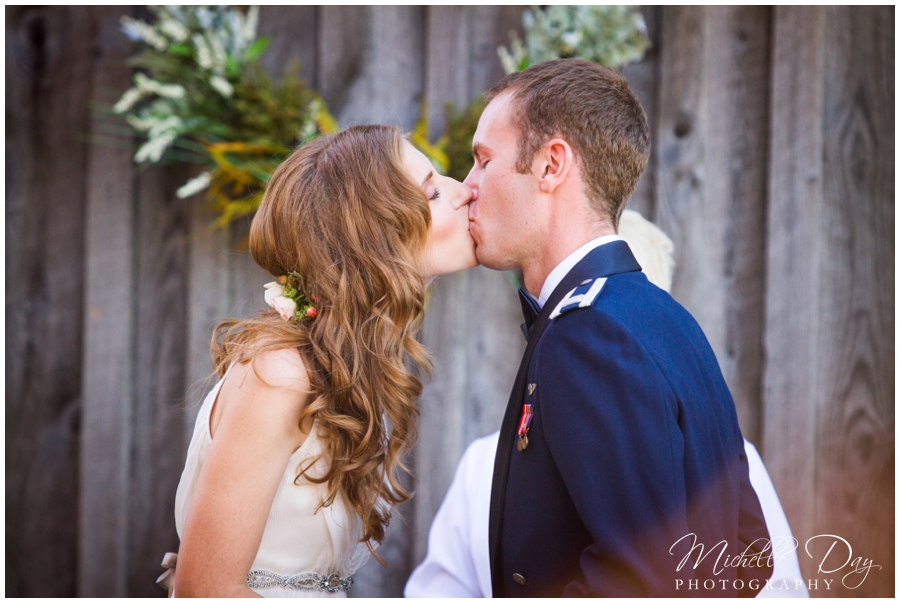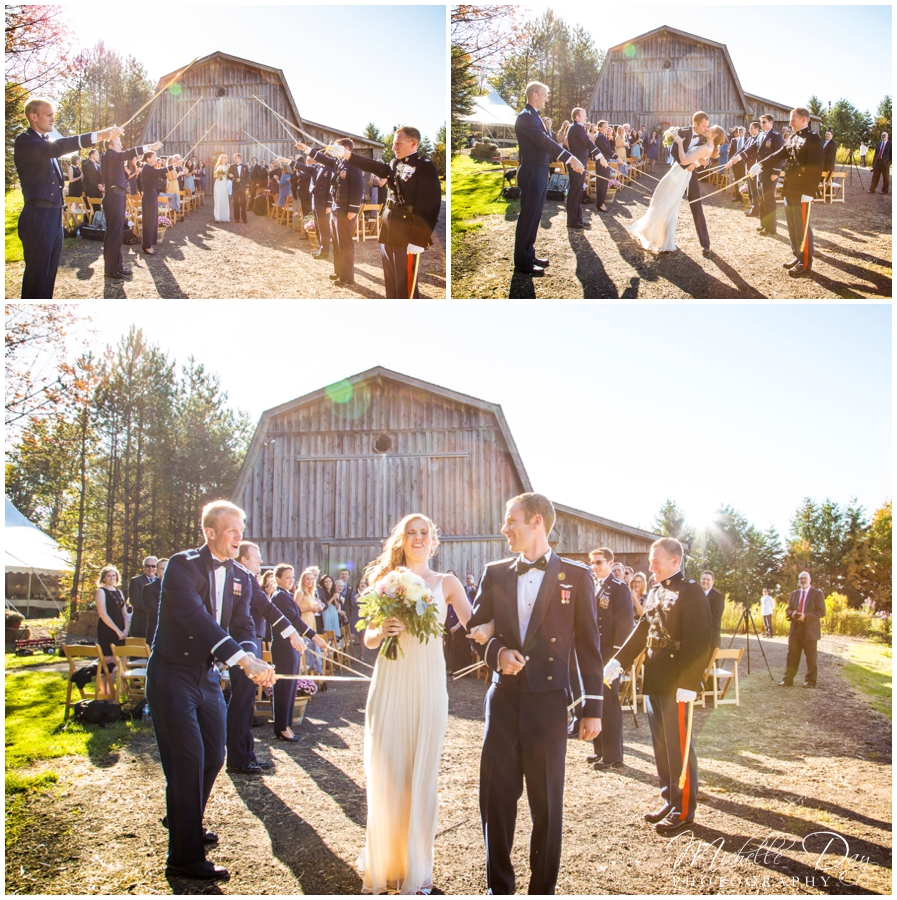 A classic military recession down the aisle, followed by a welcoming tap of the saber.  Dana's look of anticipation had everyone laughing!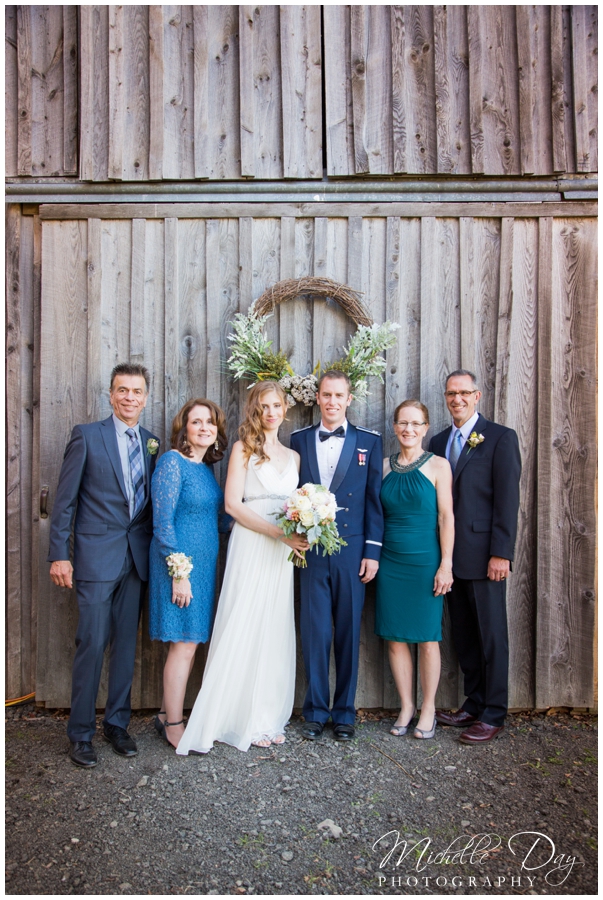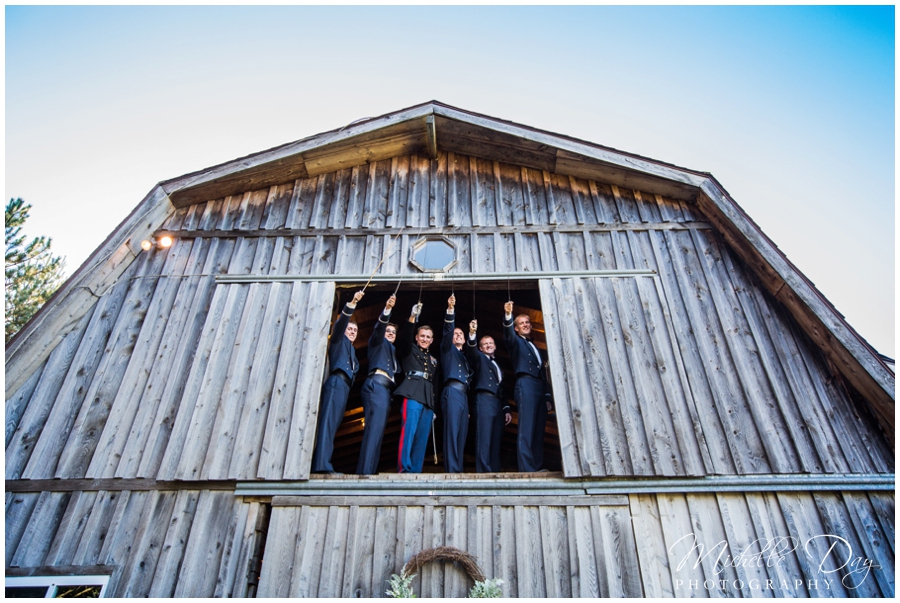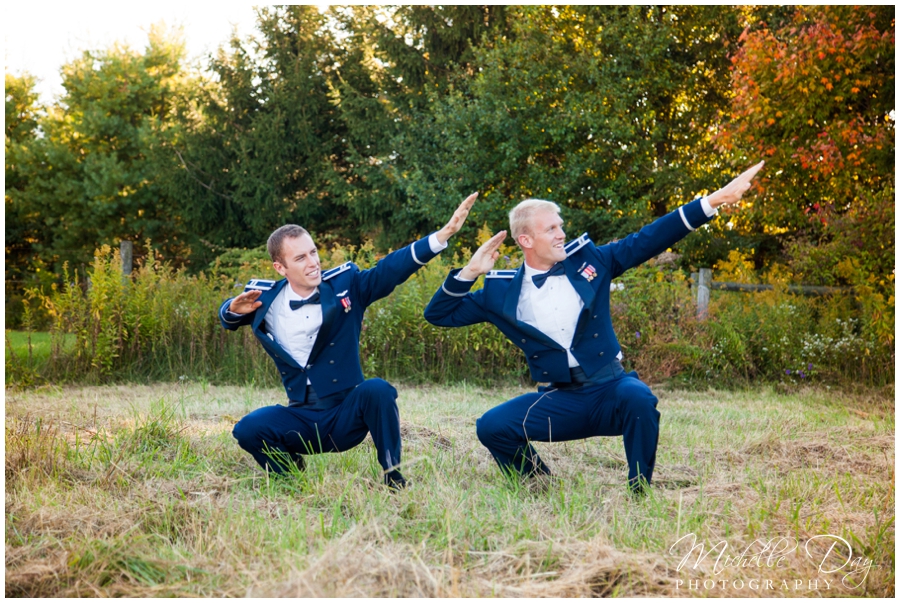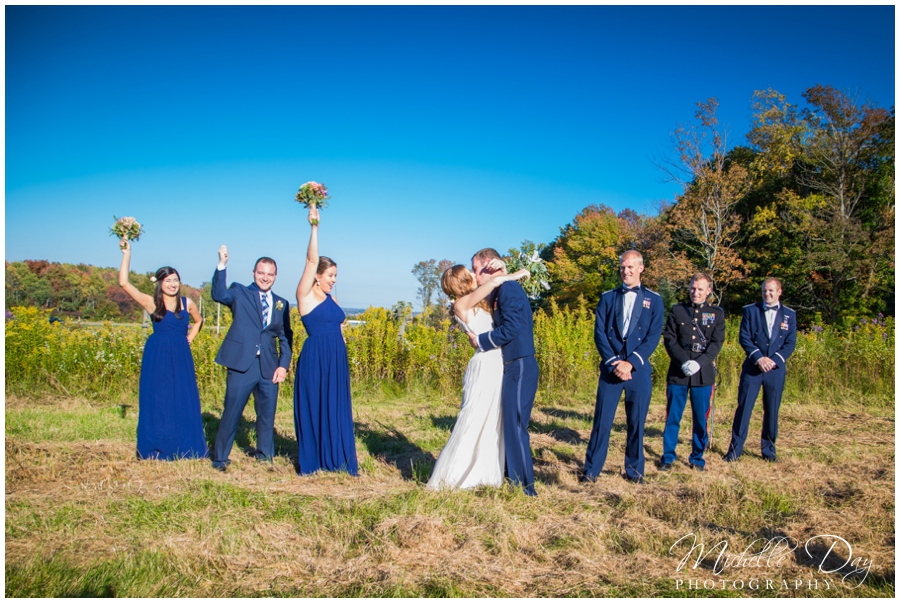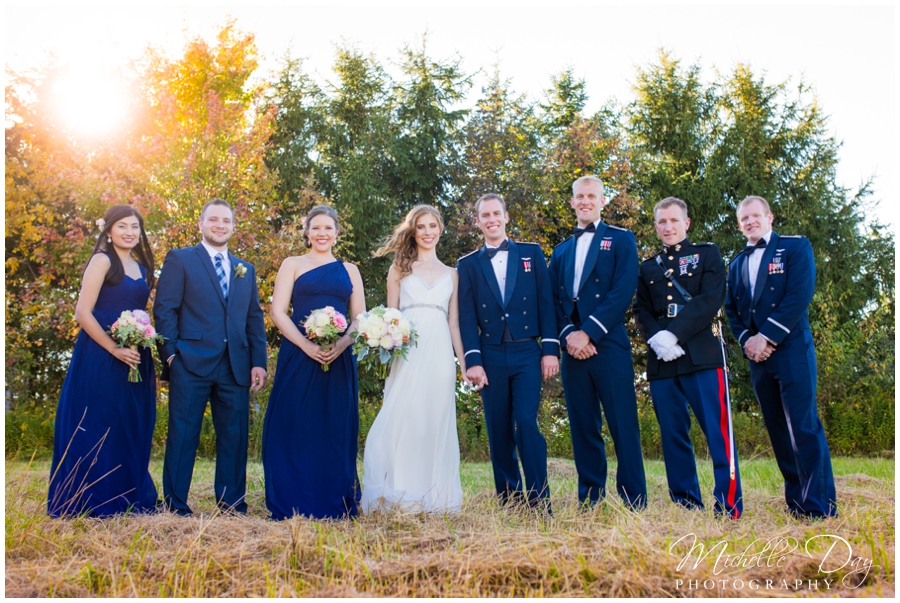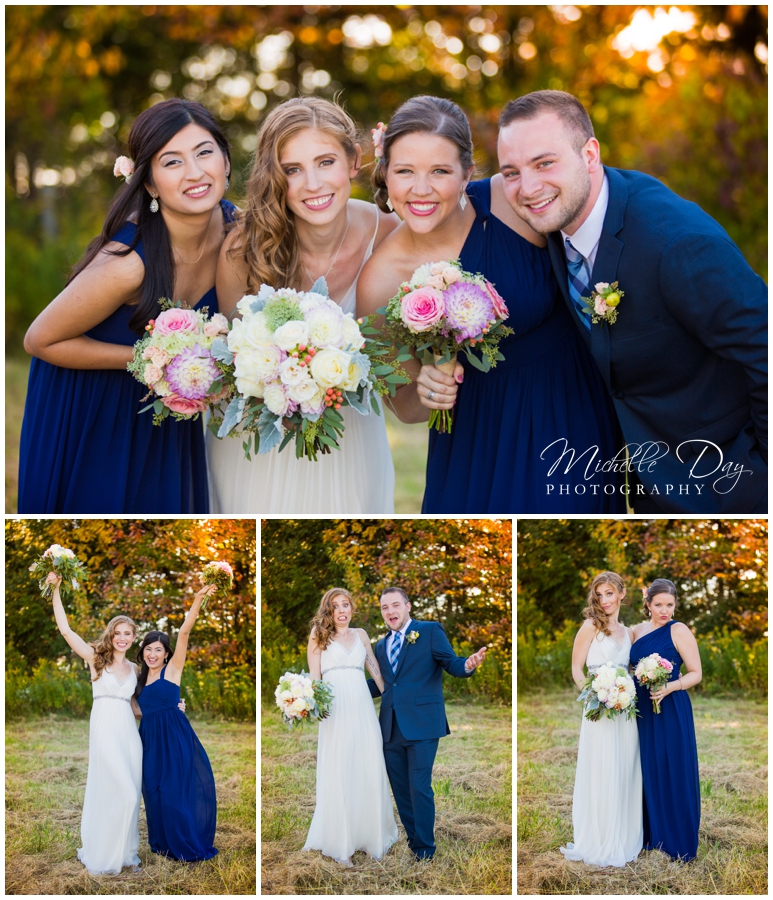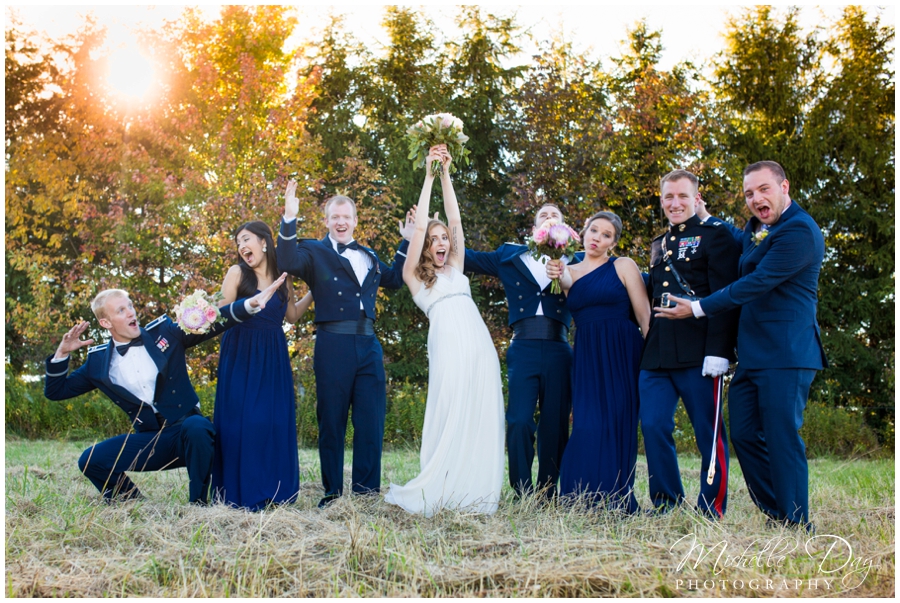 SUCH a fun group!  Are you ready for some magic?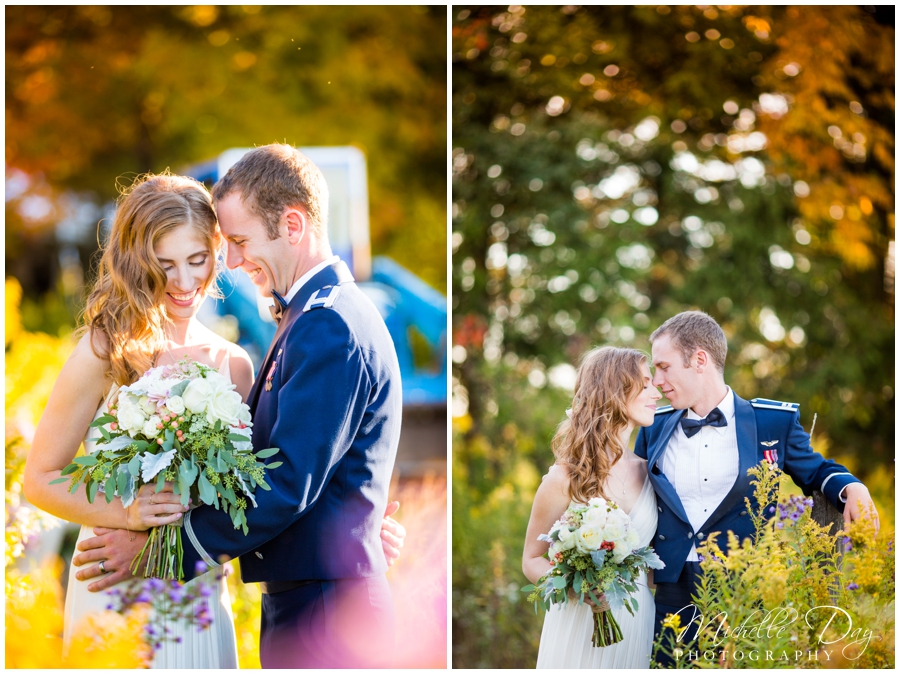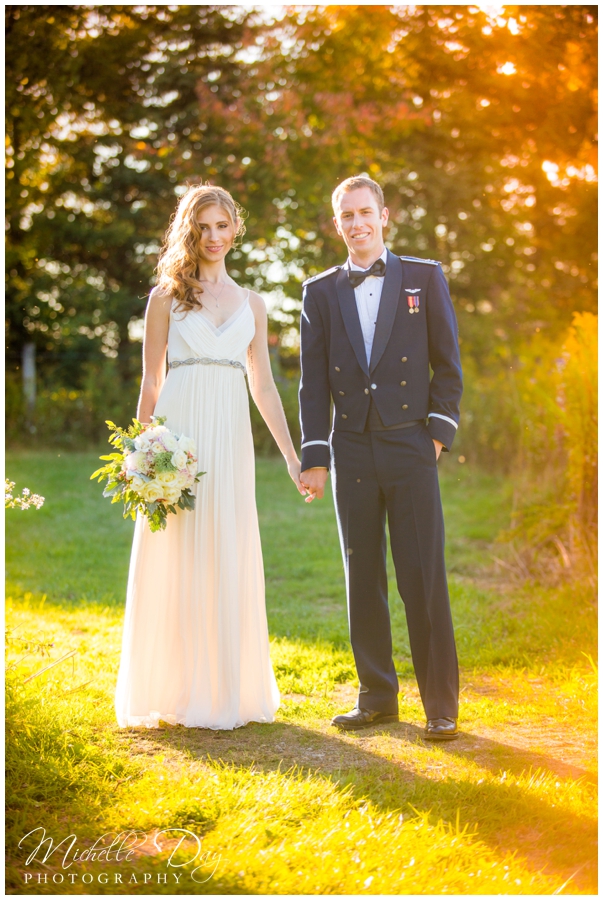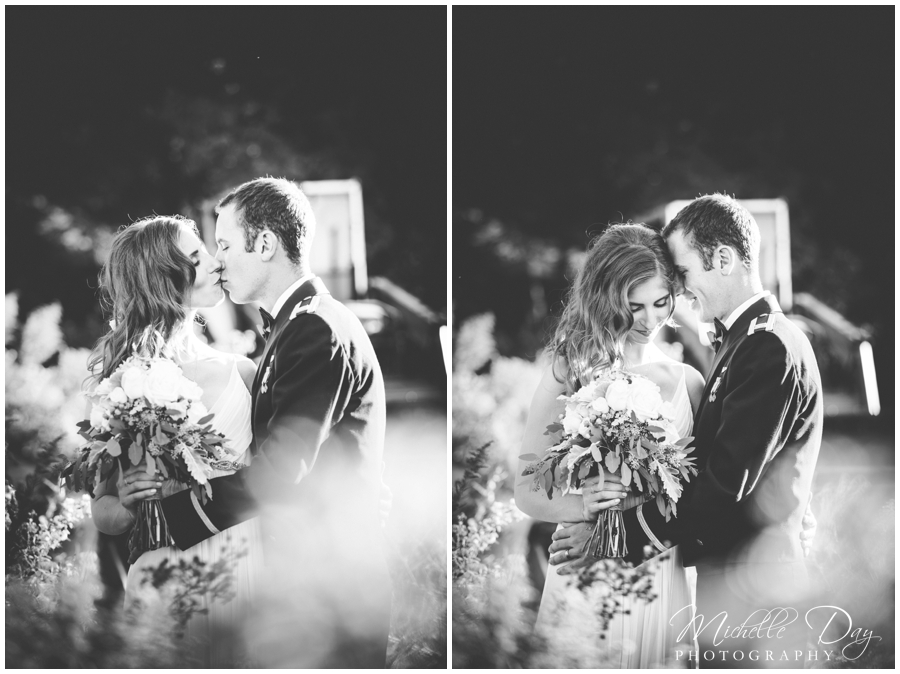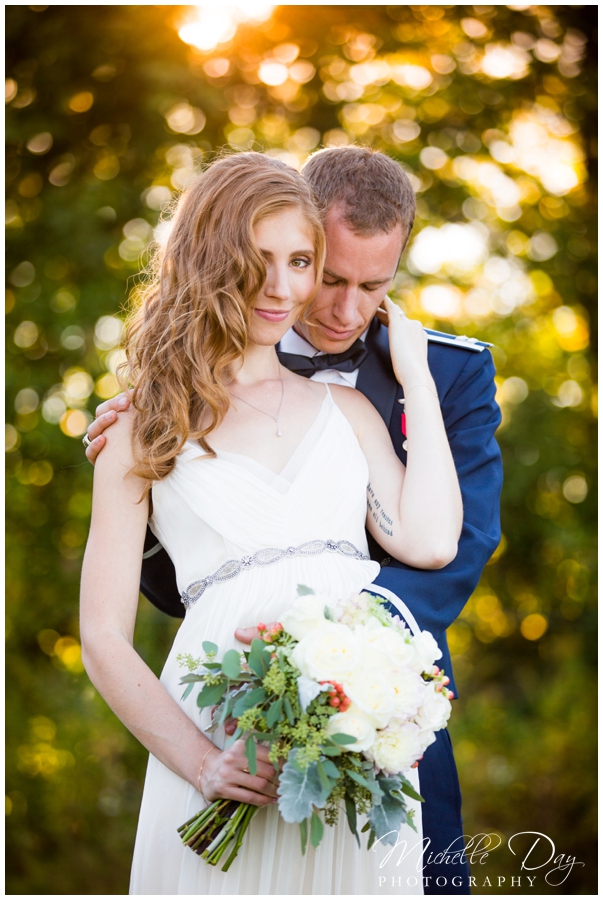 Our absolute FAVORITE shot of the day...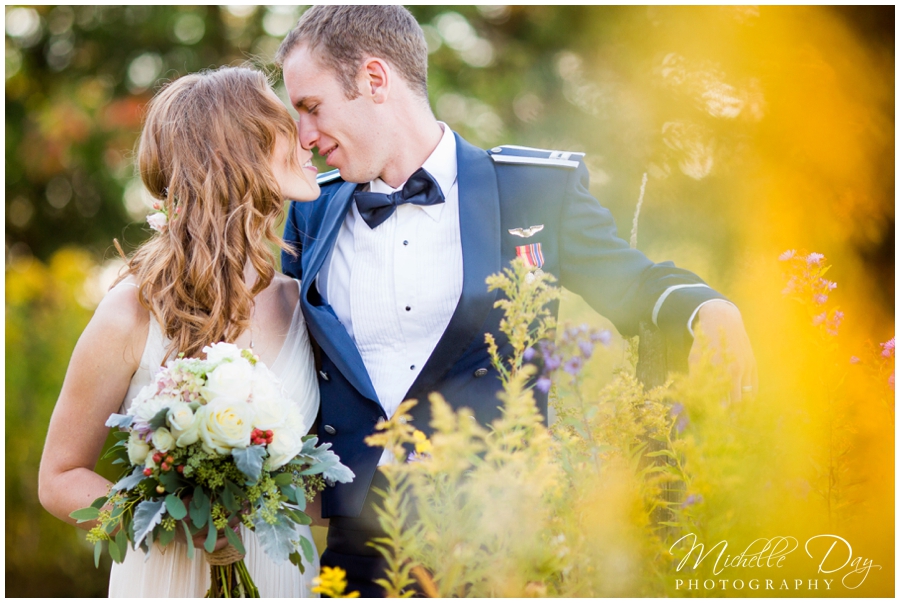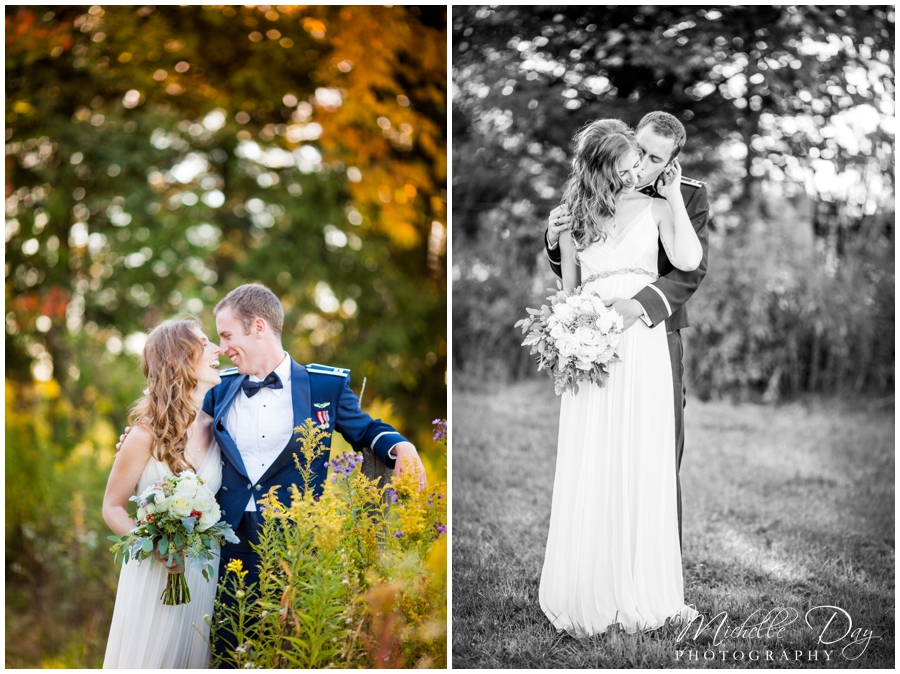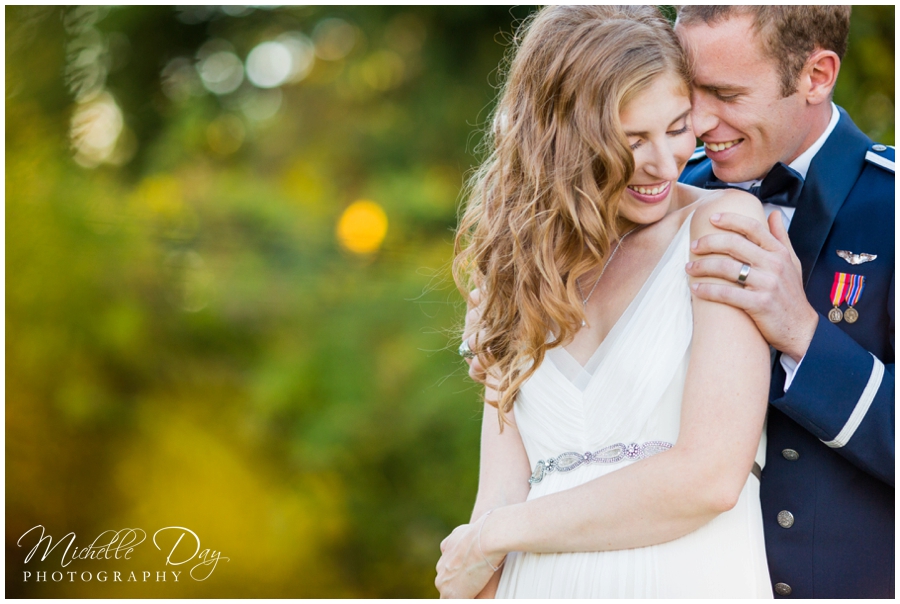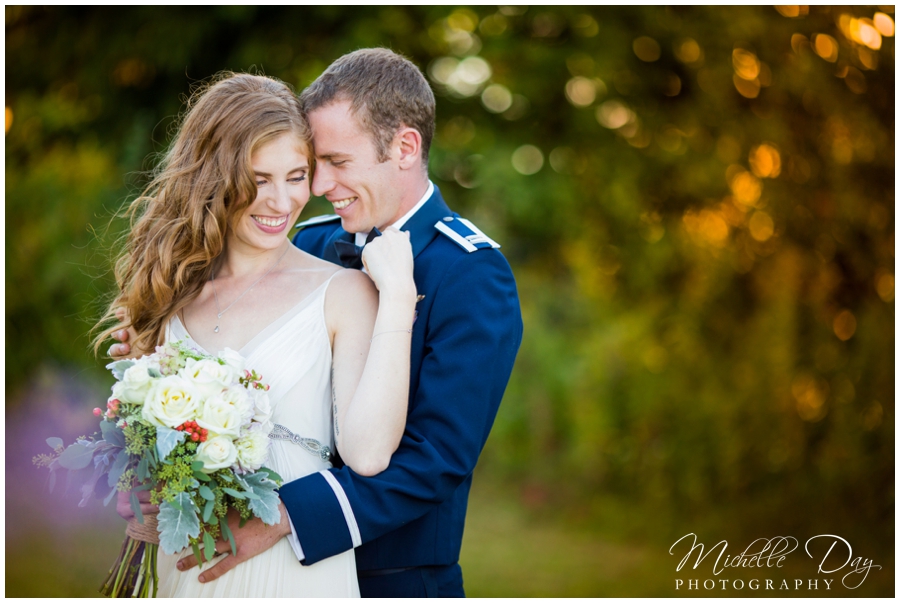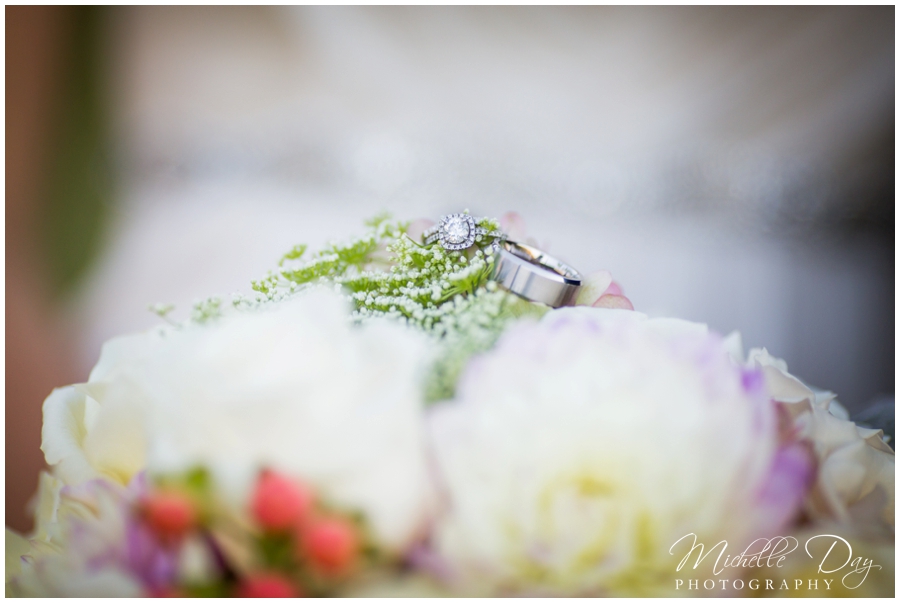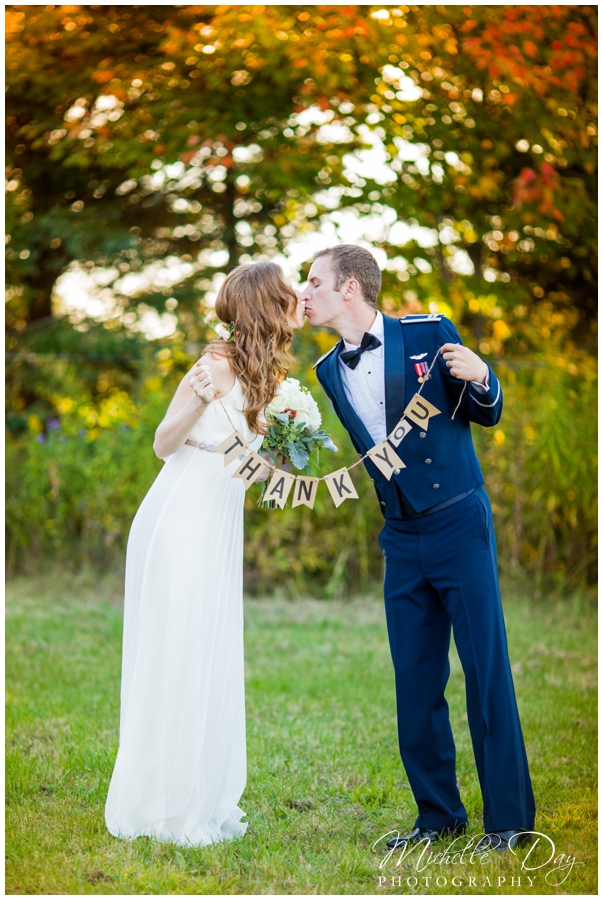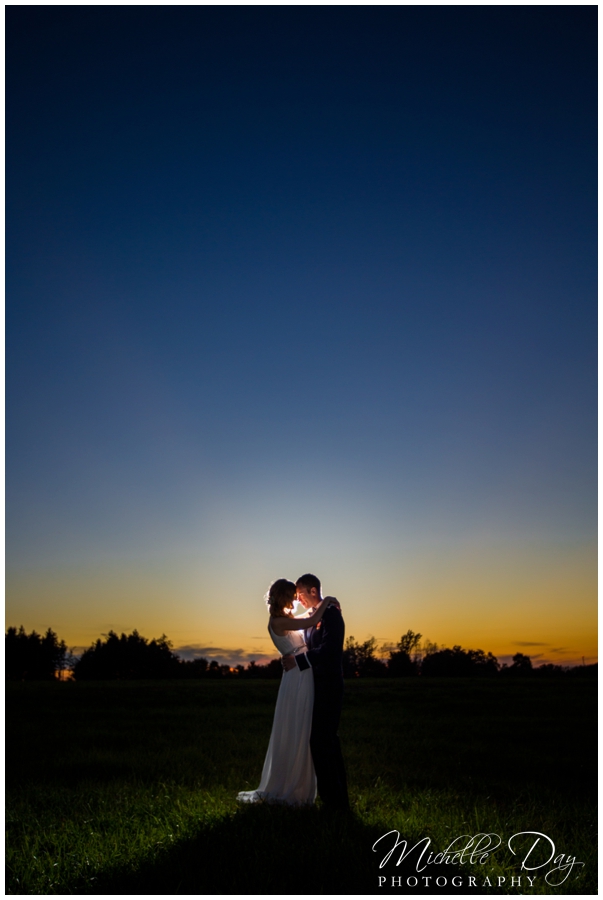 Now, time to party...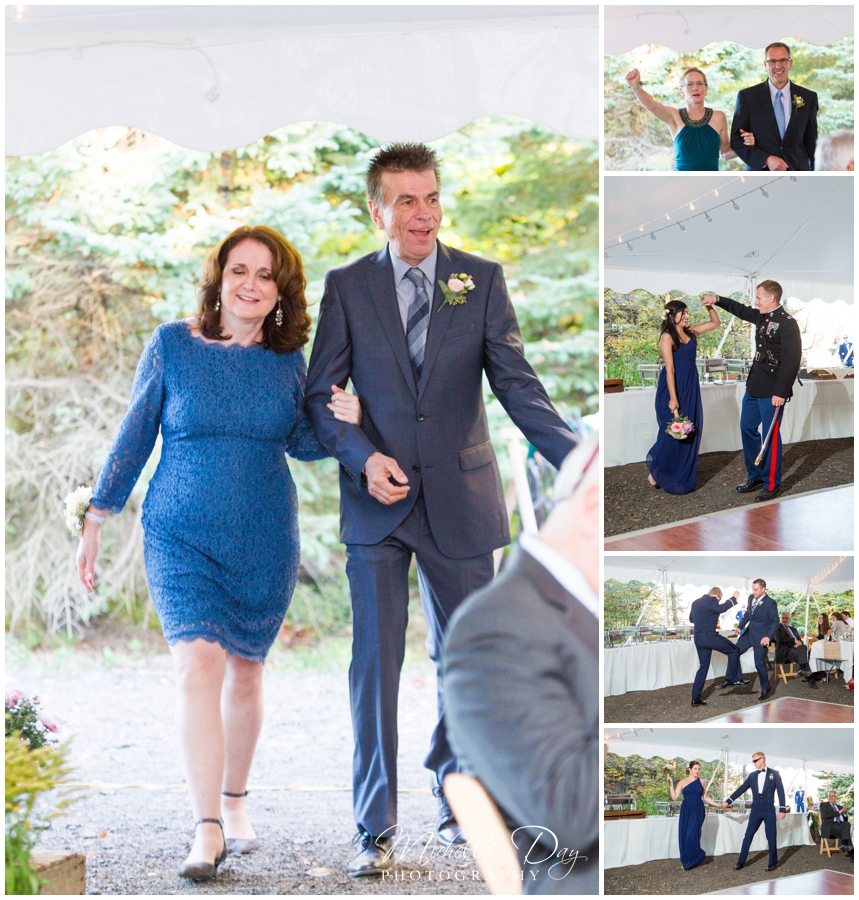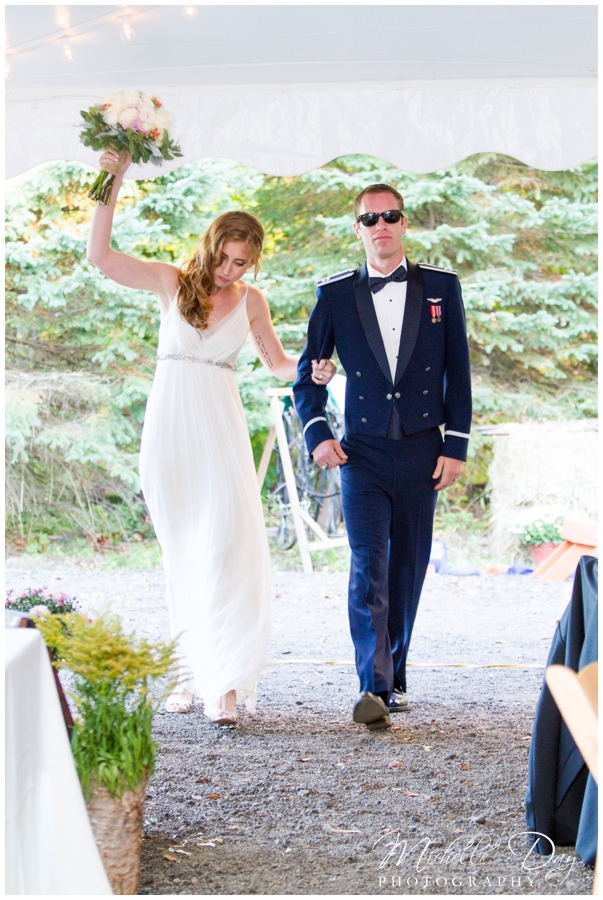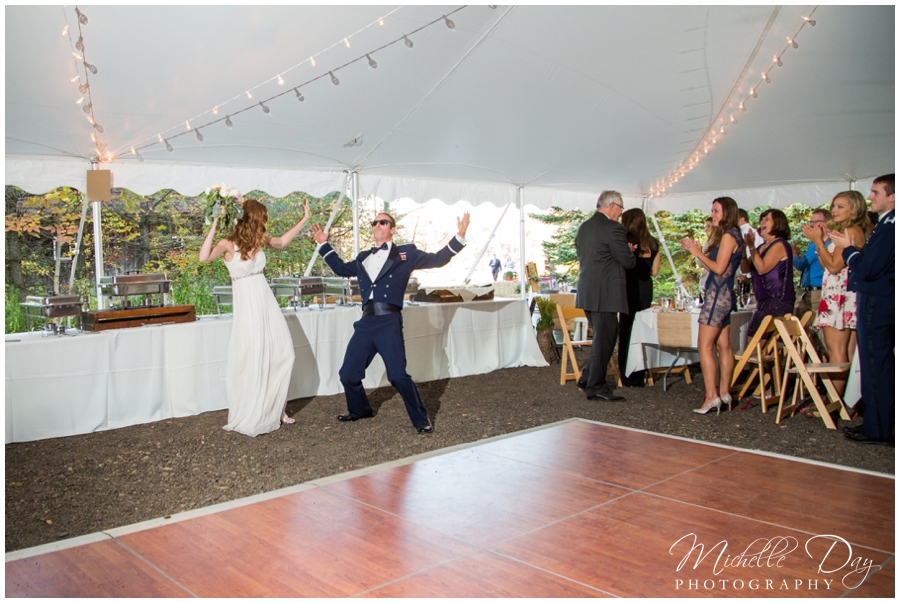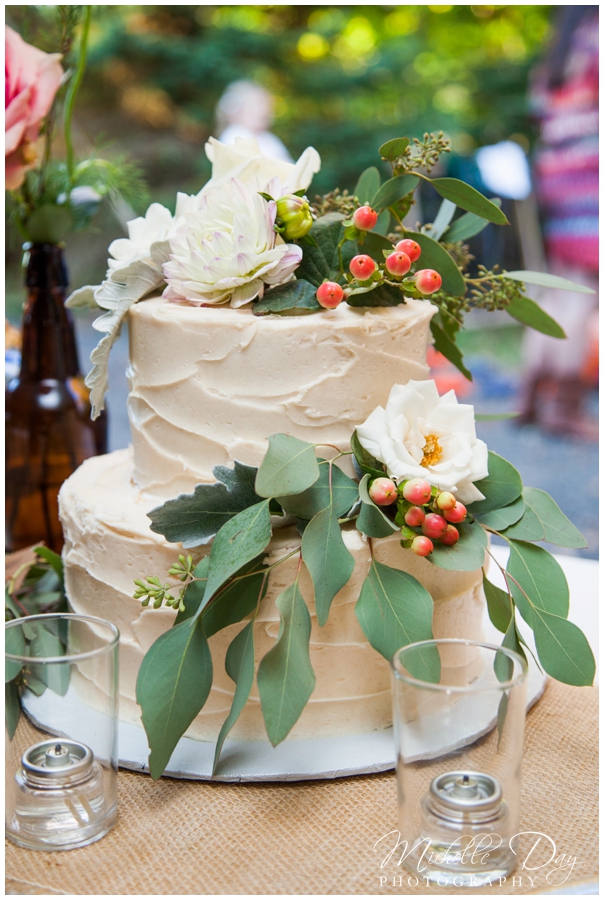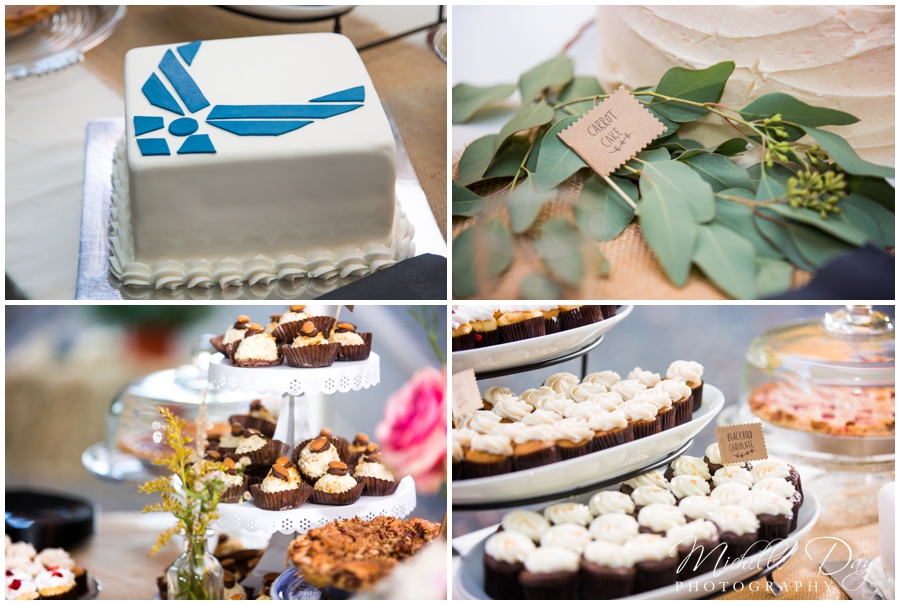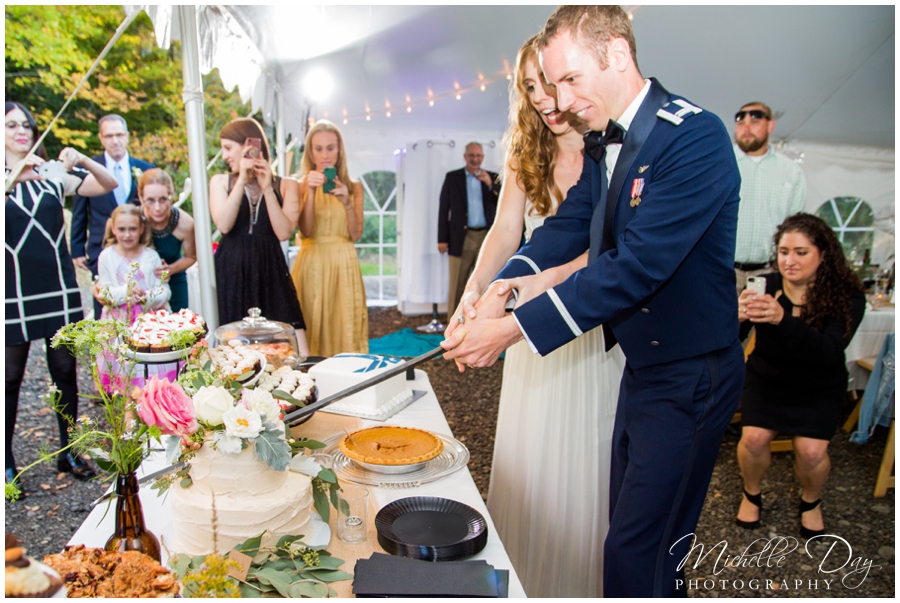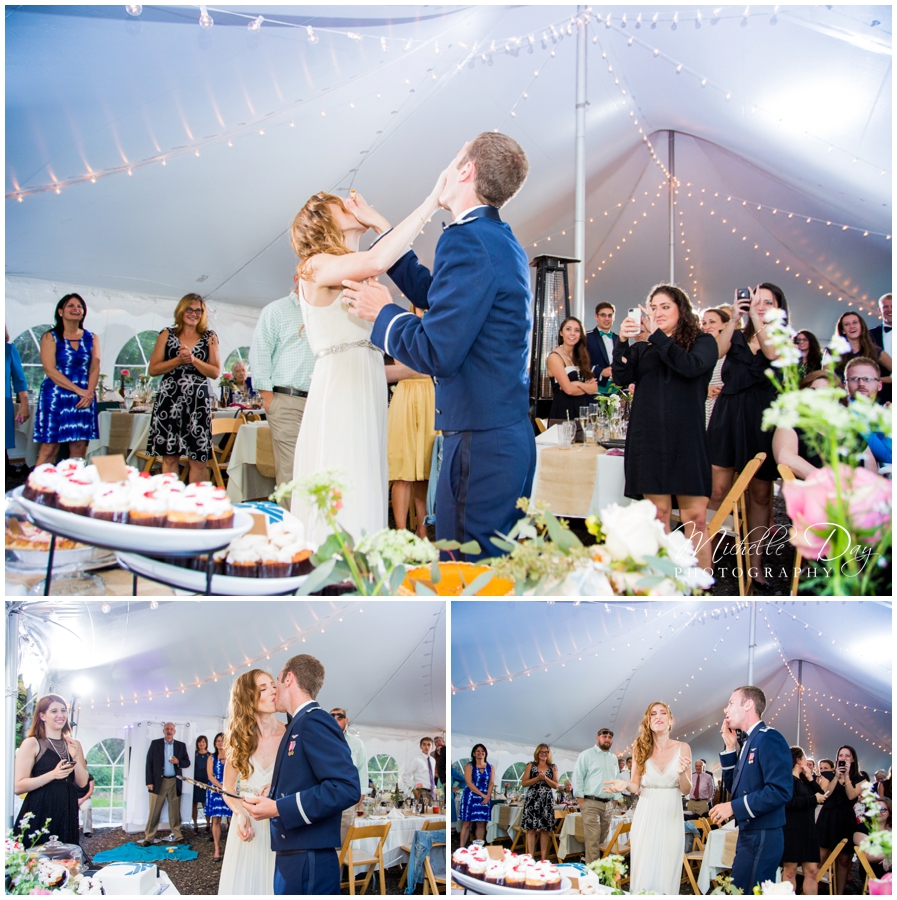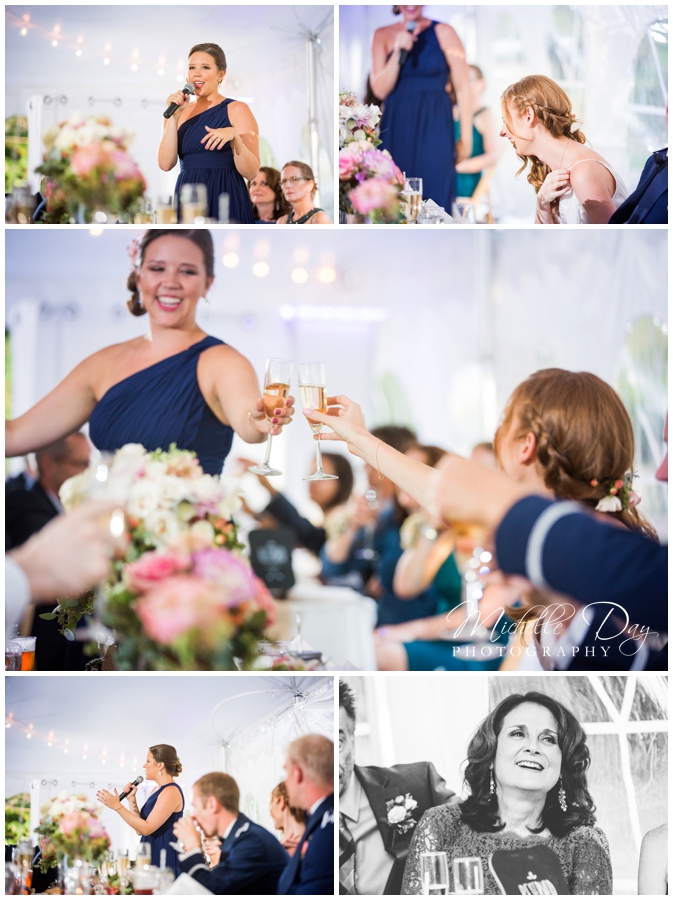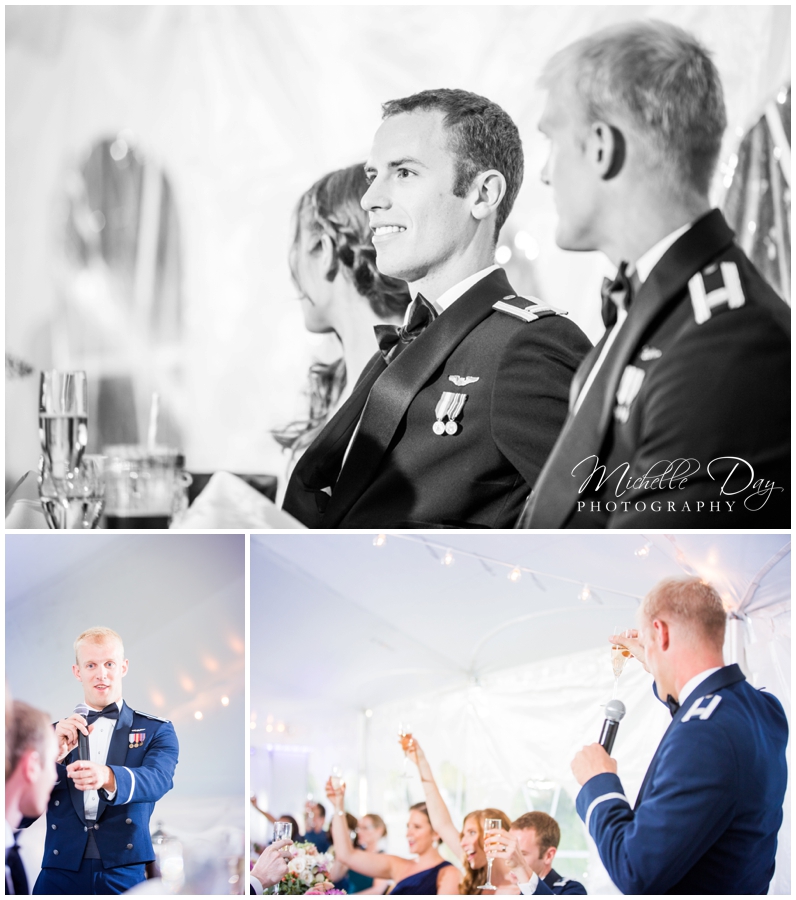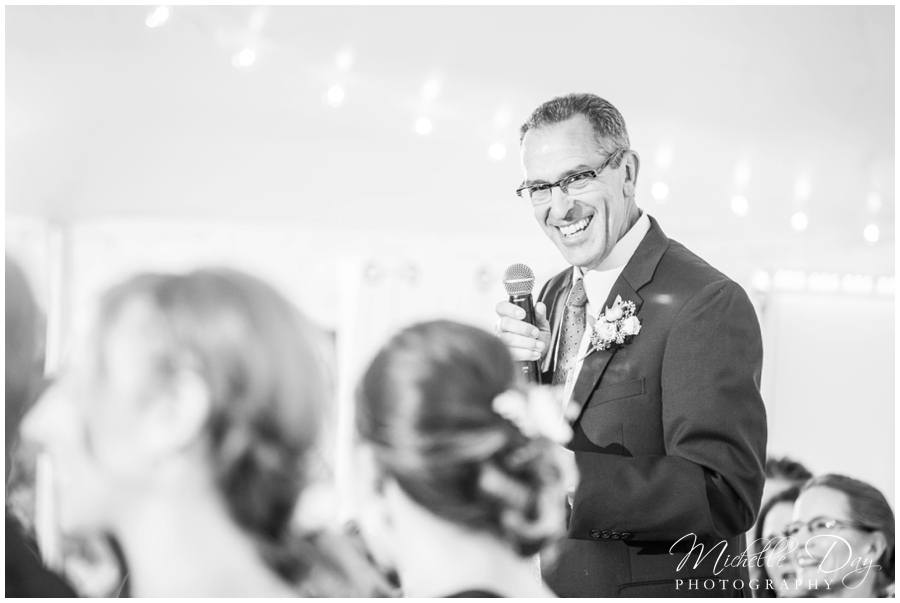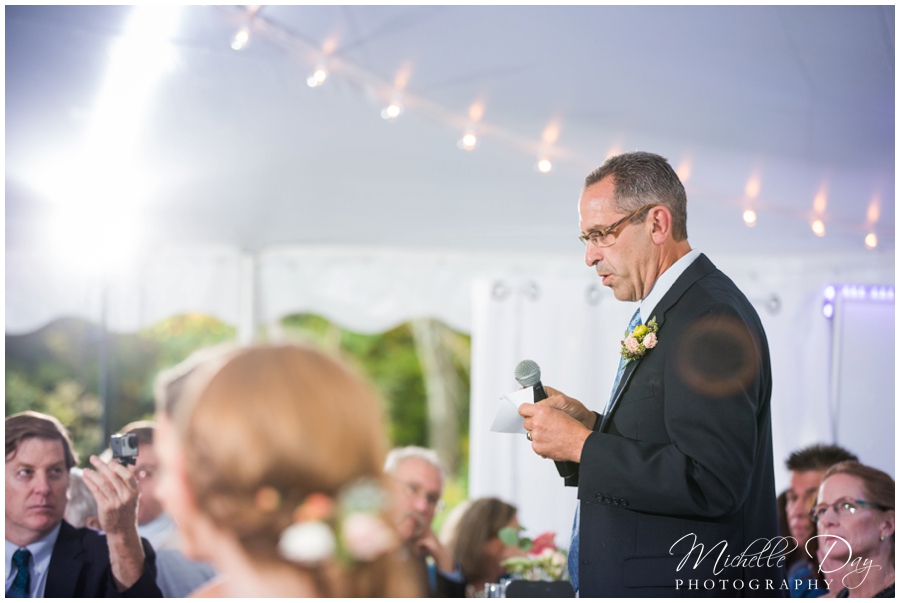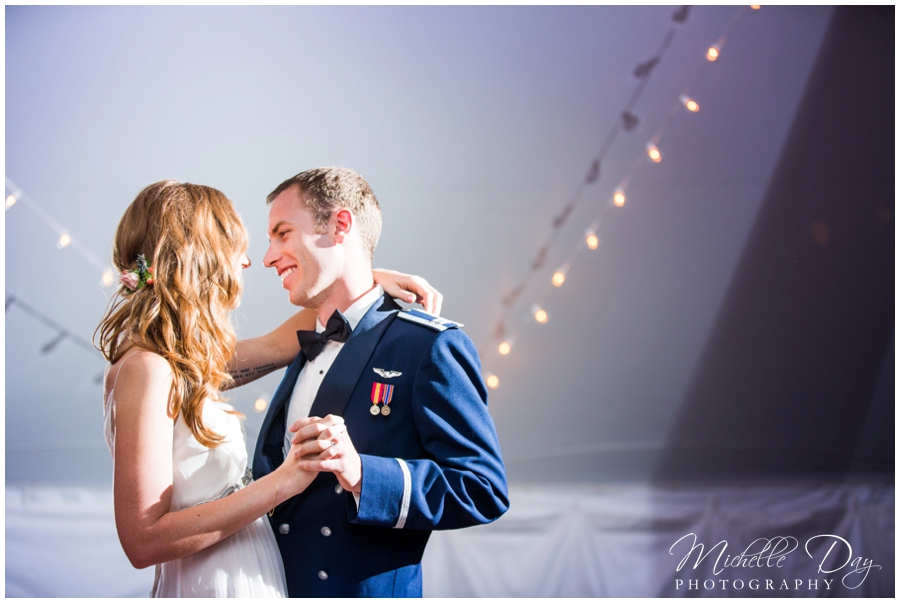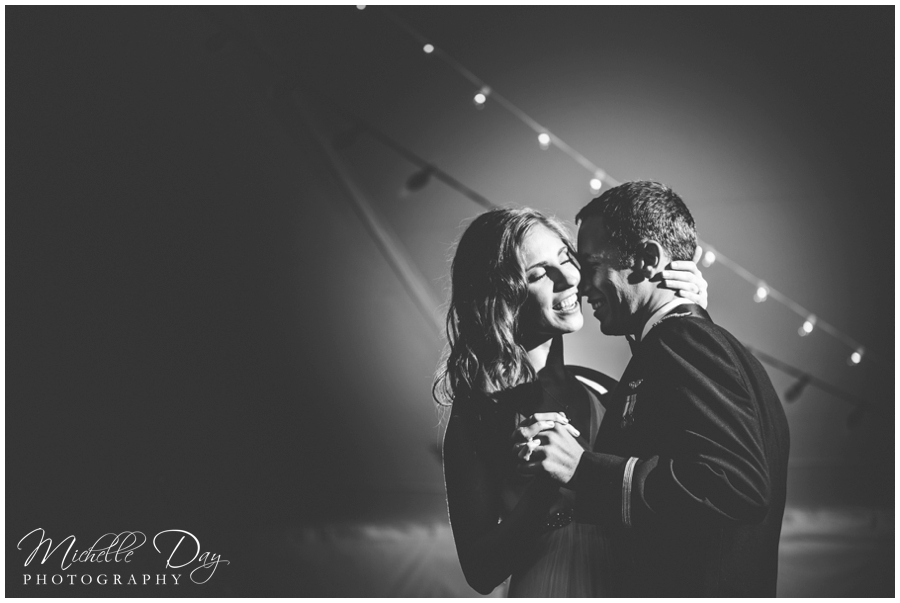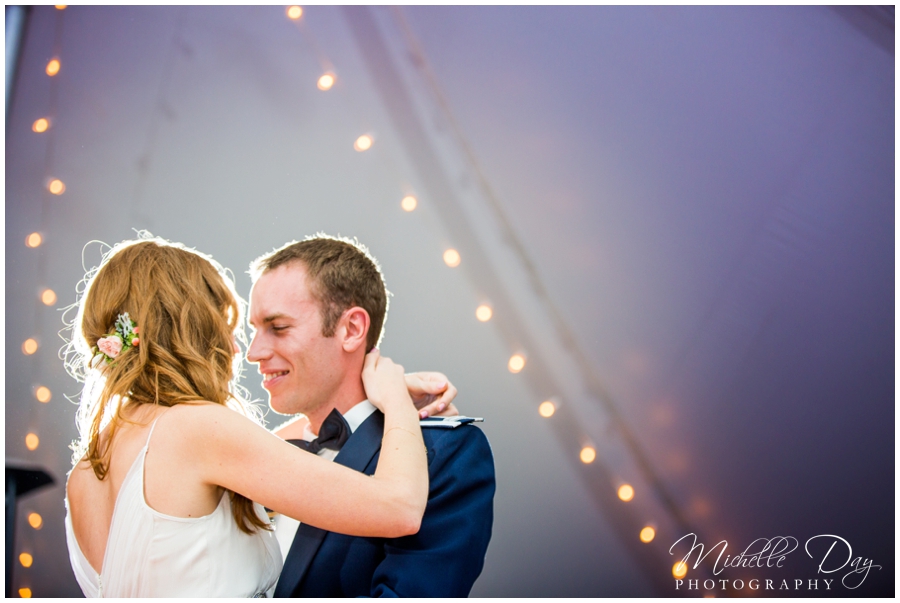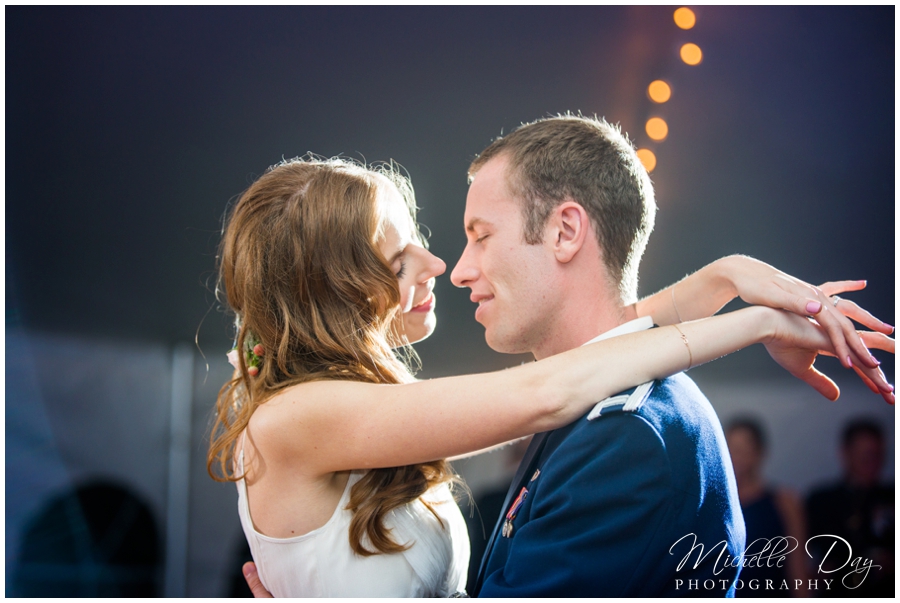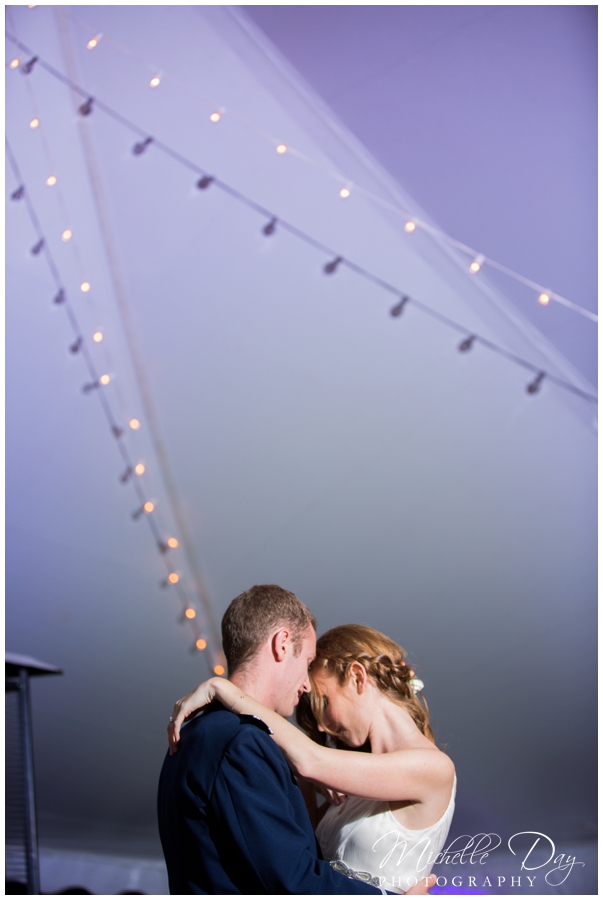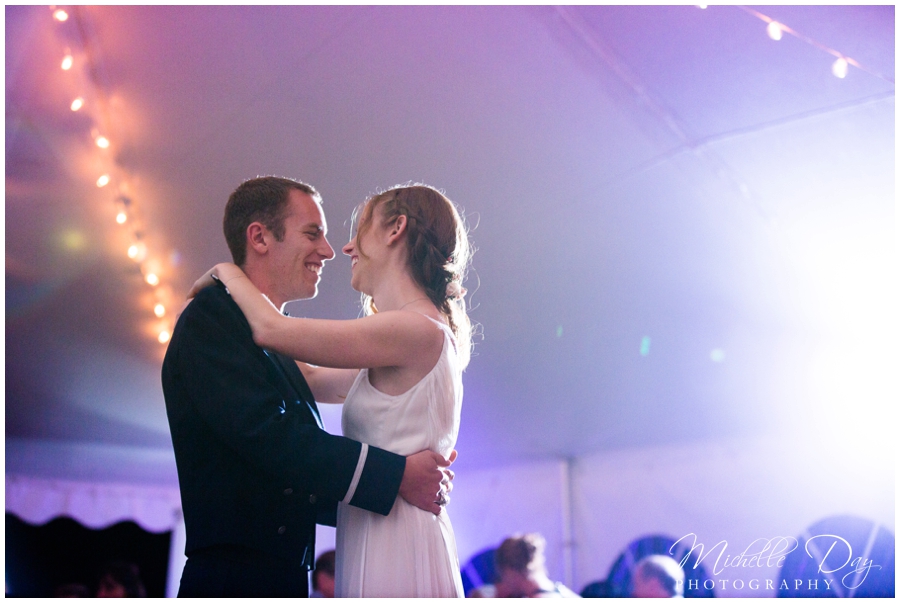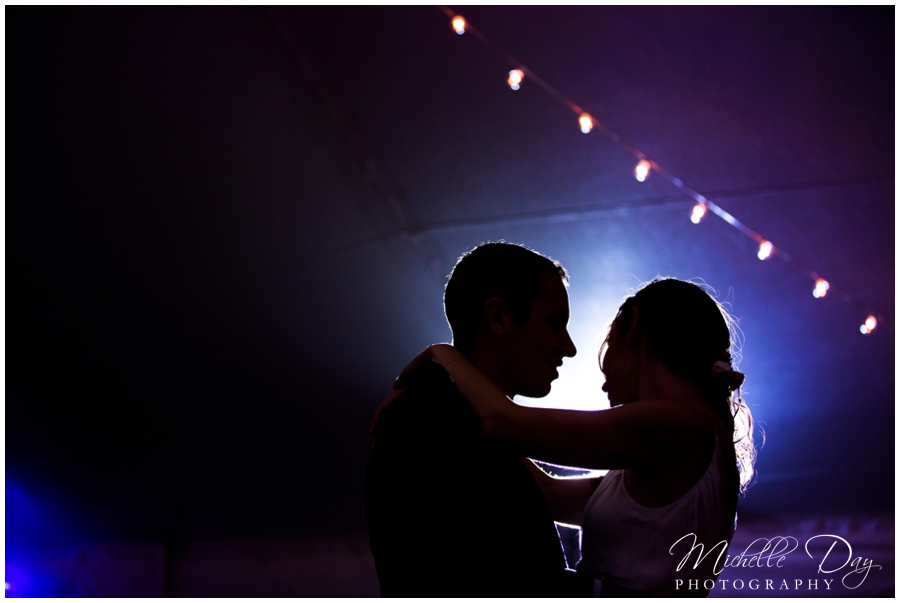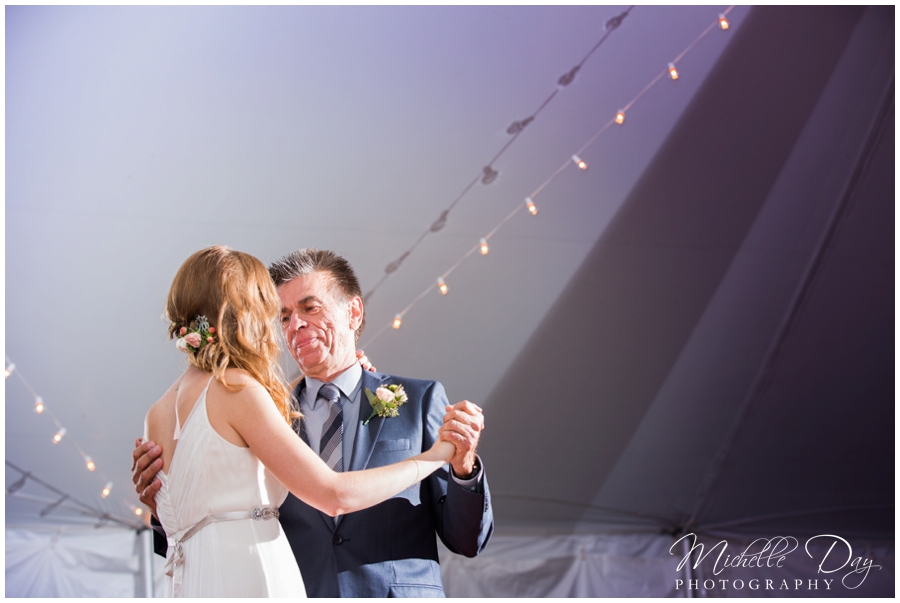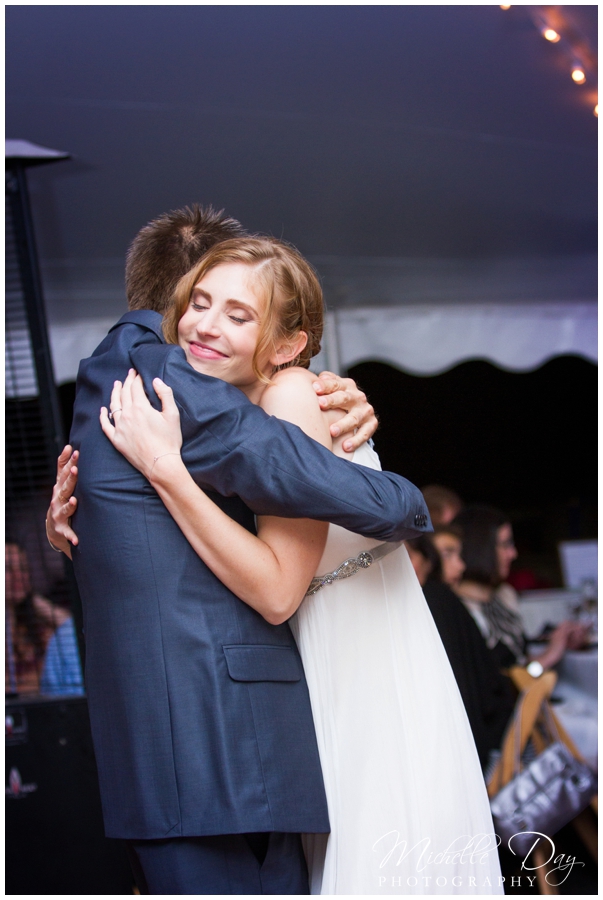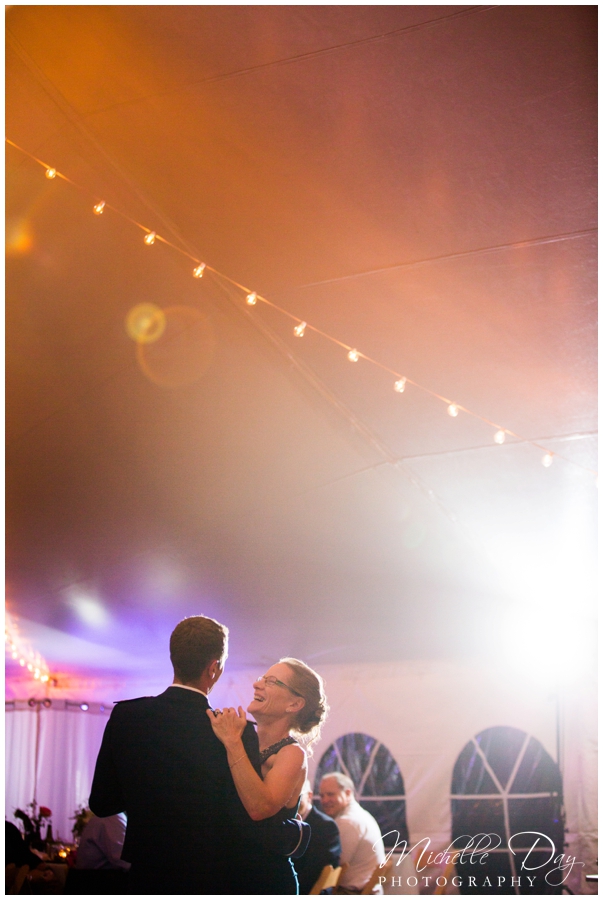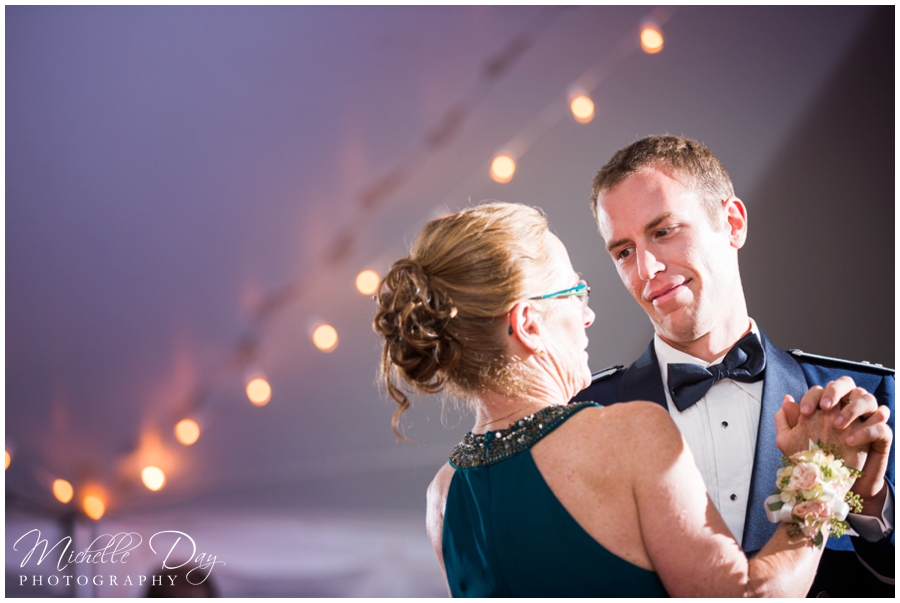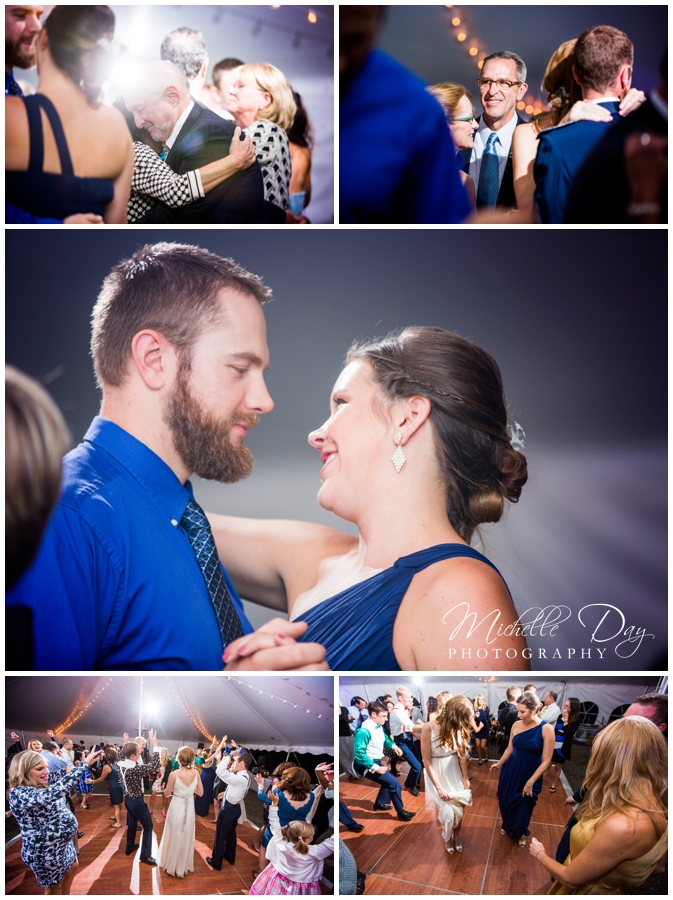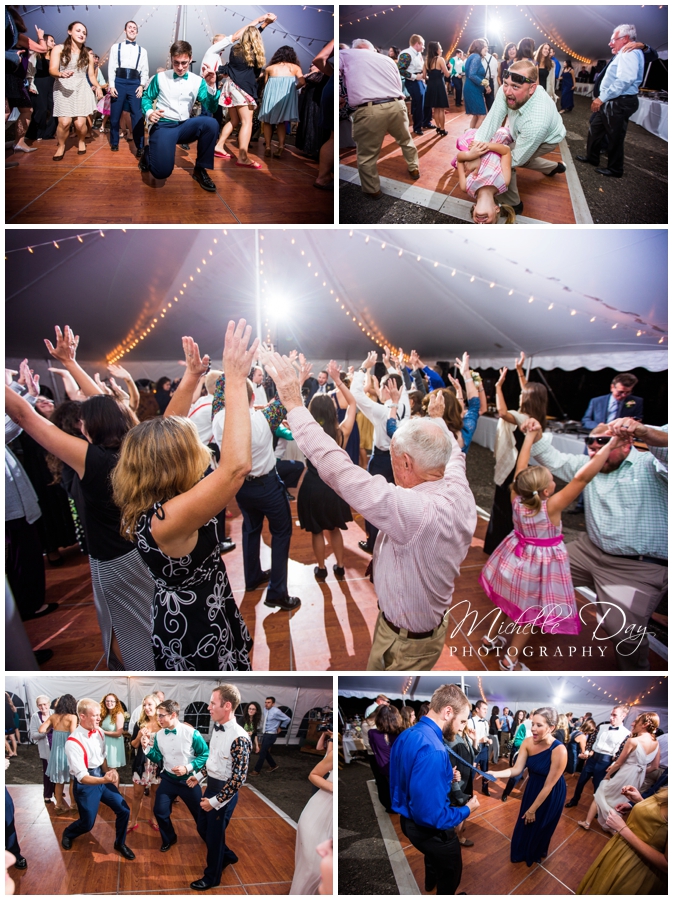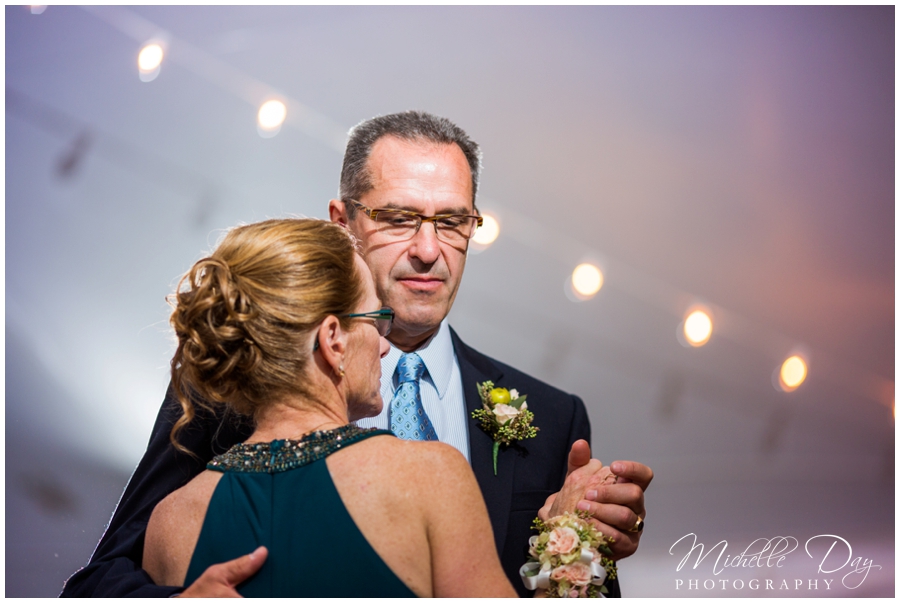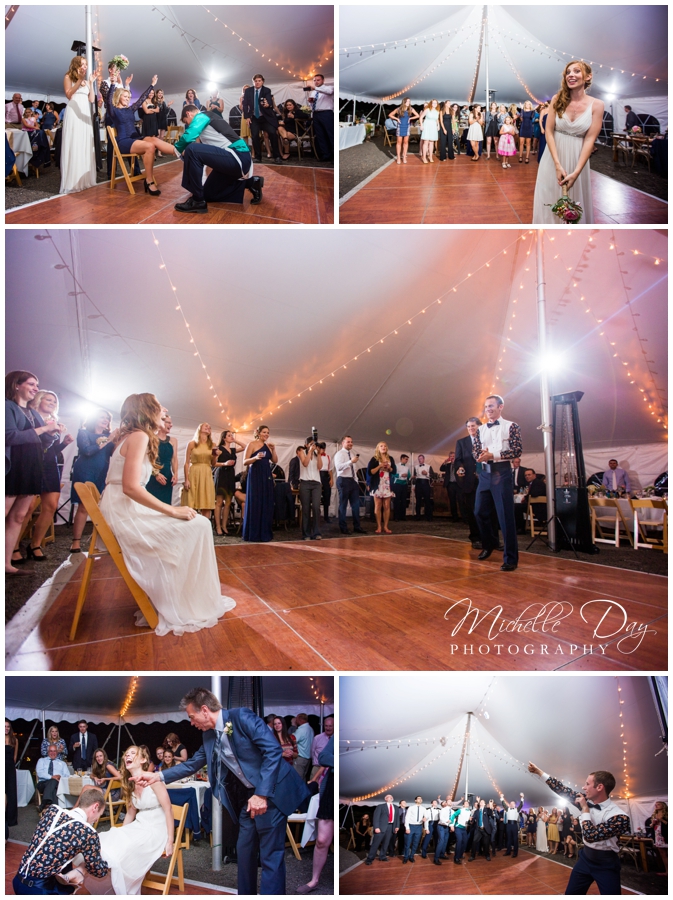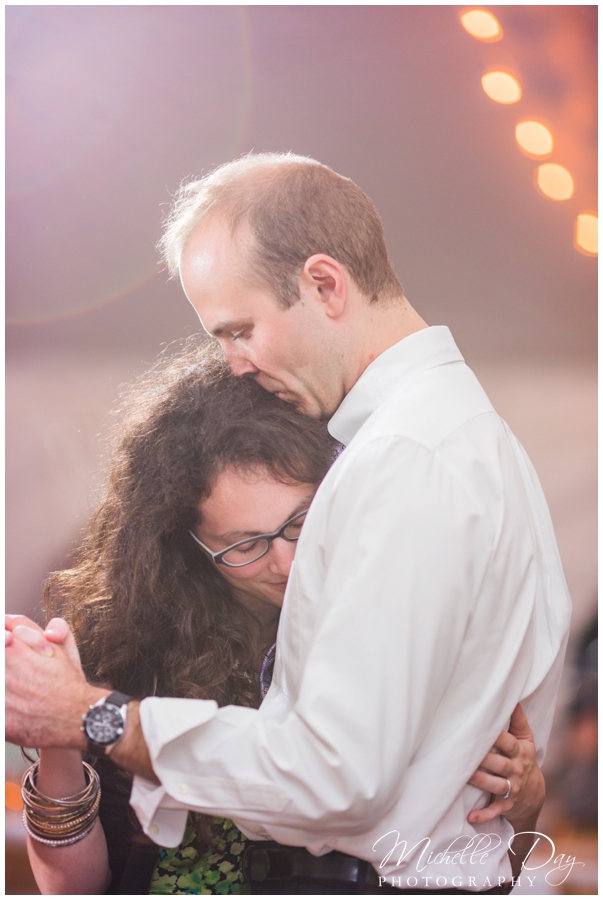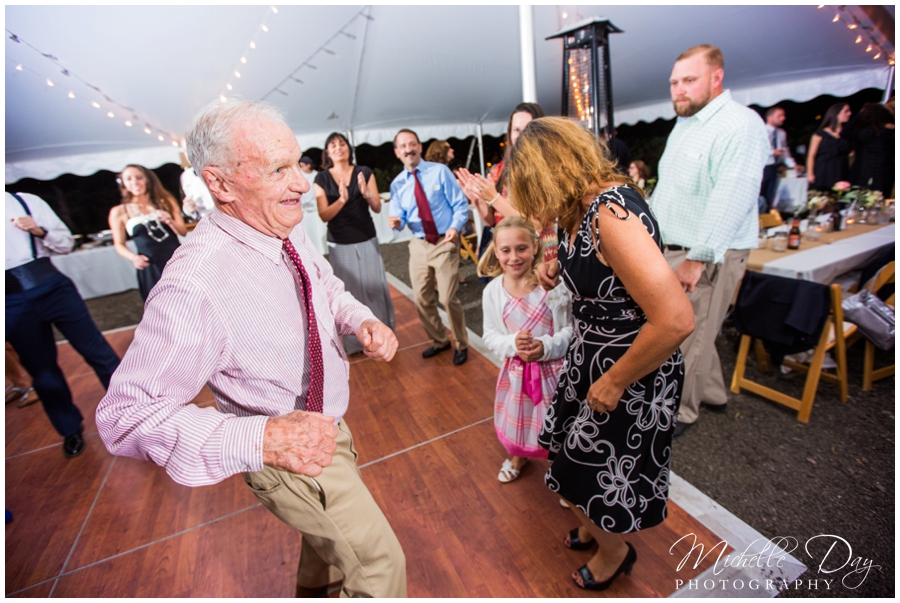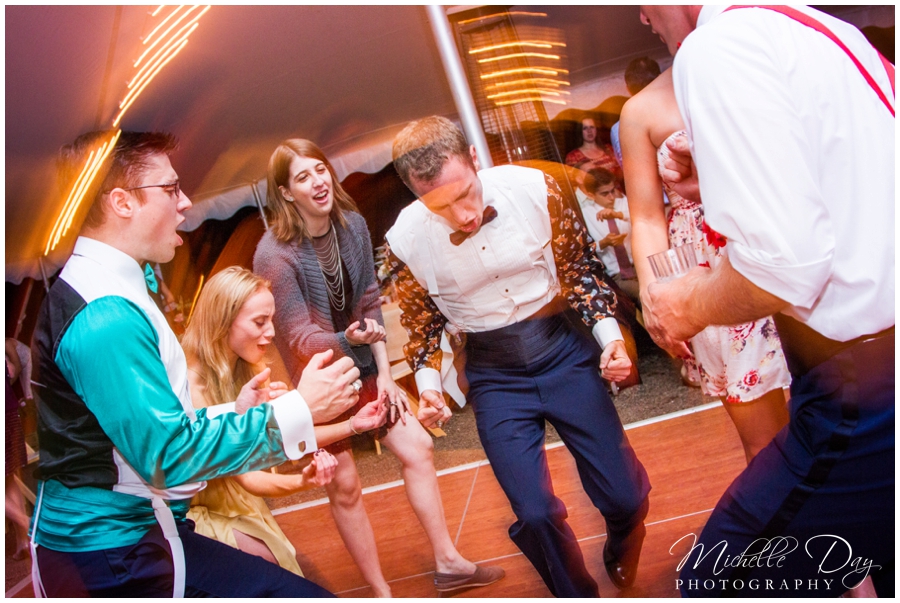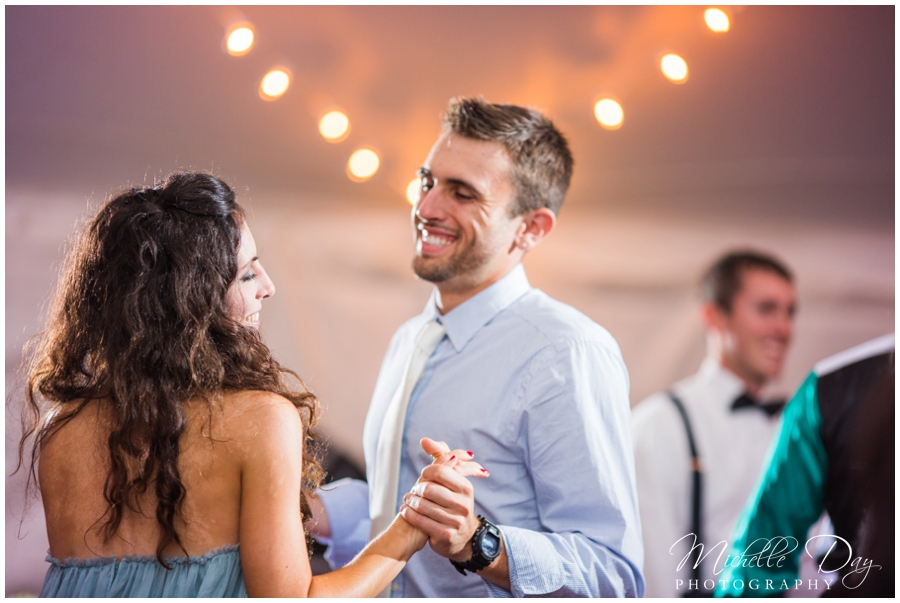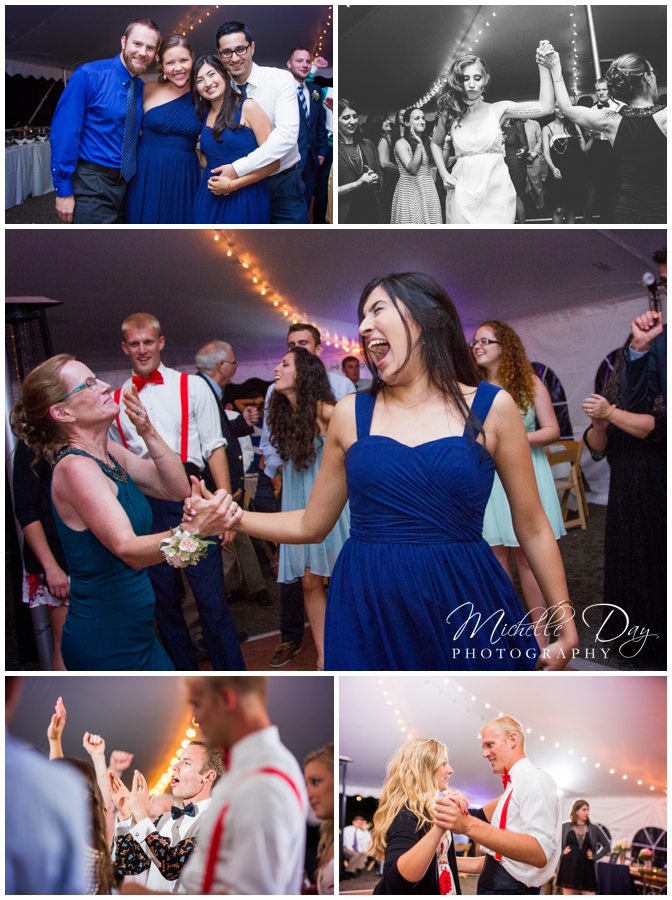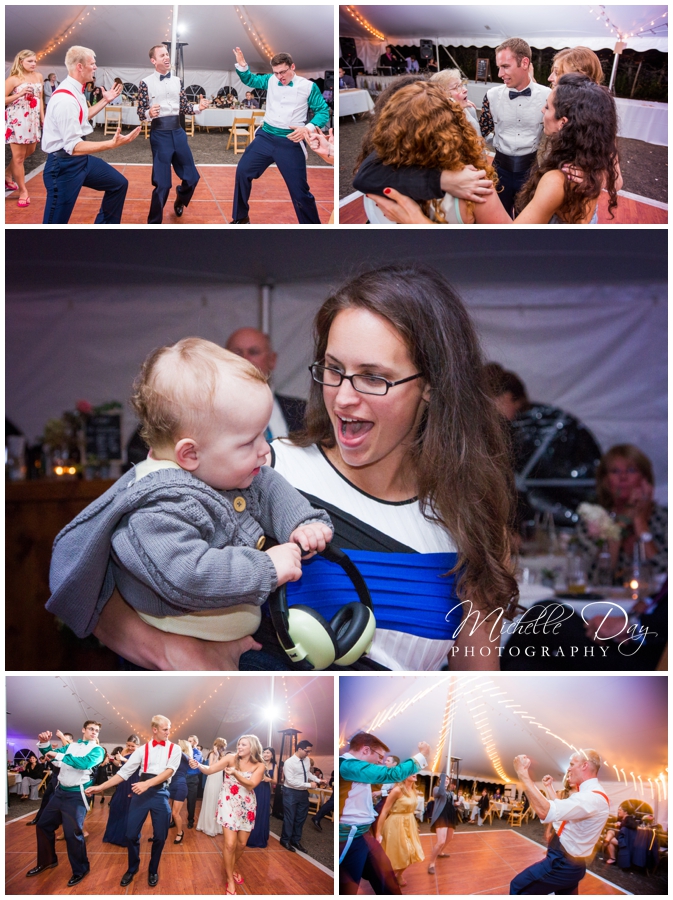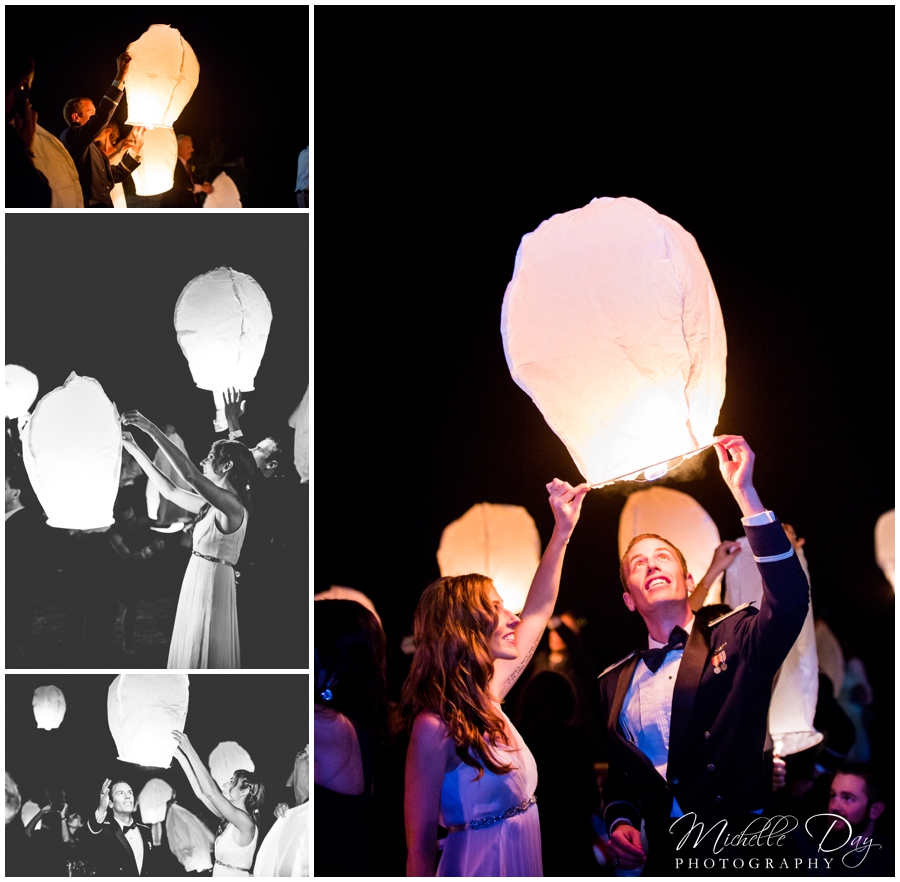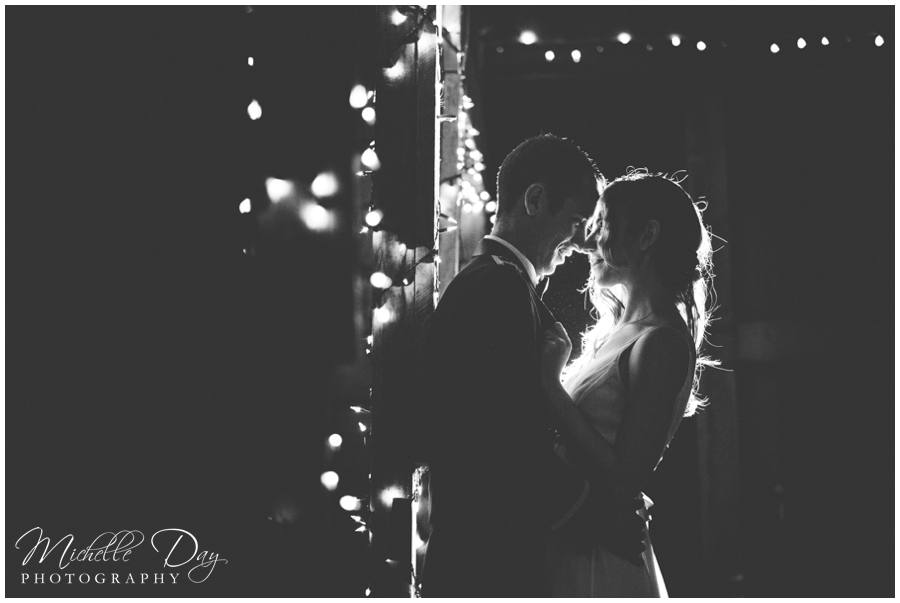 We ended the night in the barn, which I spotted as I walked by, filled with twinkling lights everywhere.  I knew it was the perfect spot for an end of the night shot!
Dana and Brendan, thank you again for inviting us to be a part of your wedding day!
Rockin' Professionals who made their day possible:
Venue: The Sullivan Family Home in Boston, NY
Flowers: Trillium's Courtyard Florist
Dress: Saja
DJ/Entertainment: Signature Entertainment
Cake: Blackbird Sweets
Second Photographer: Jen Gattie