Joe & Liz | Buffalo NY Wedding Photographers | Glen Oak
Buffalo NY Wedding Photographers
When I reflect on this past season, my mind goes on a bit of a roller coaster ride, and a joyous one at that.  It was, to put it simply, wonderful.  I worked with gorgeous and fun-loving couples who let their spirits shine their brightest on their wedding day and I feel so blessed to have been there to capture it all for them.  Liz and Joe were truly special to me, not for any particular reason but perhaps mostly because of their infectious love and continued devotion to each other.  I was so inspired by their story, meeting years ago in confirmation class and then getting married at that same church just a few seemingly short years later.  As I listened to their mothers as they spoke at rehearsal, they stated that they always knew this day would come.  And as their eyes filled with tears, so did mine.  How brilliant and strong their love is!  This is something that is remarkable and rare and these two know what they have is once-in-a-lifetime, fairytale sort of "stuff".  From our snowy e-session in 3 feet of snow last Christmas to their wedding day, I had a blast working with Joe and Liz to capture the greatest day of their lives and I doubt they would disagree with that statement! :)  They celebrated their ceremony at Zion Lutheran Church in Clarence Center, NY and had a rockin' reception at Glen Oak Country Club in Amherst, NY.  Please enjoy some of our favorites from their day!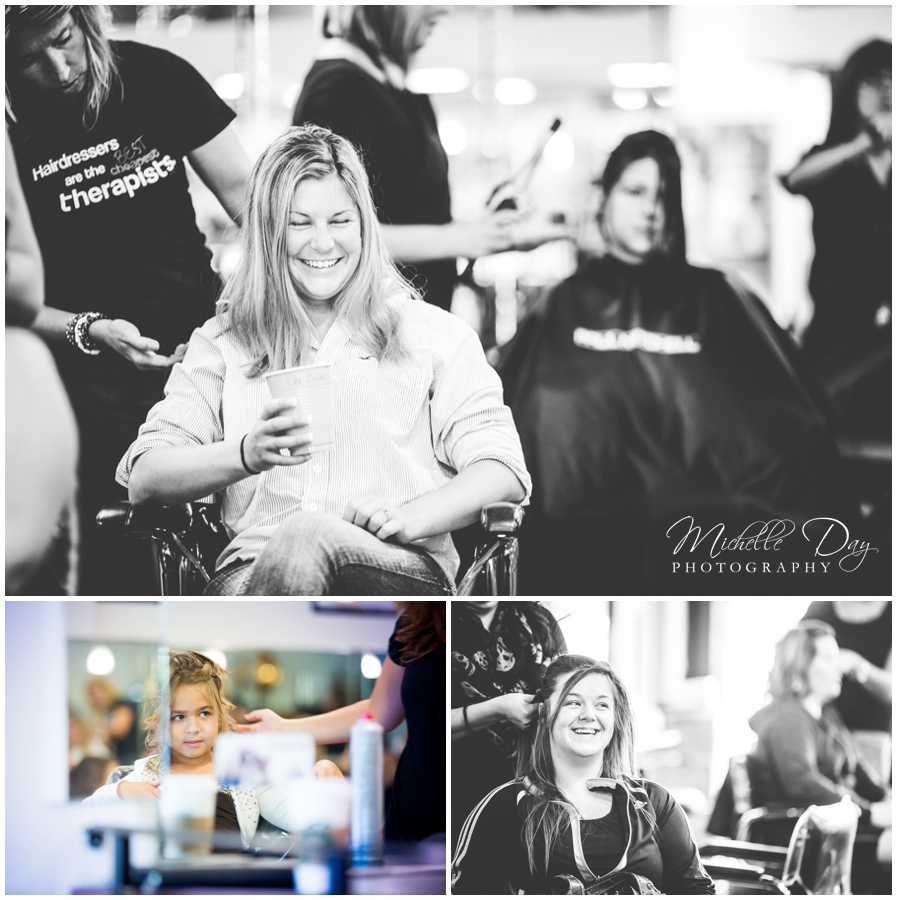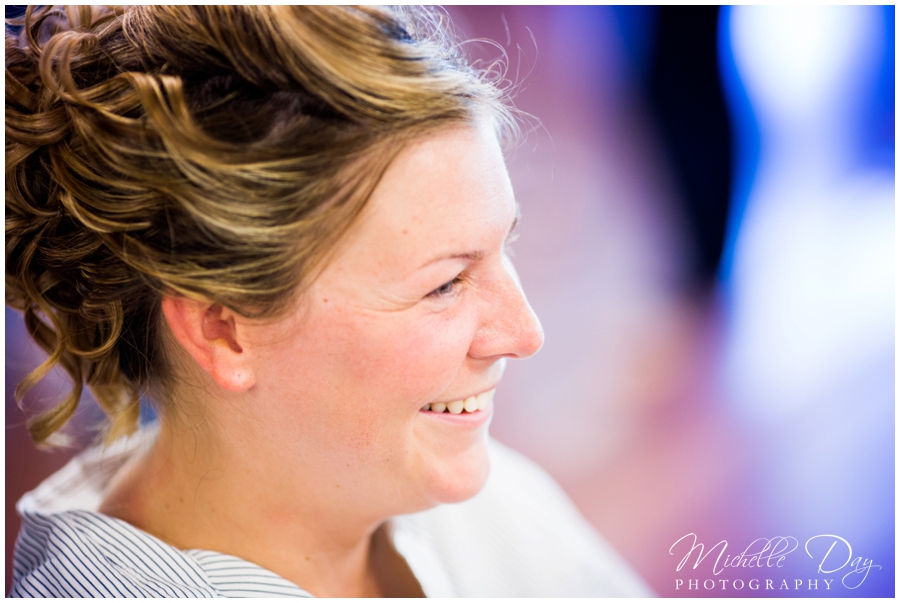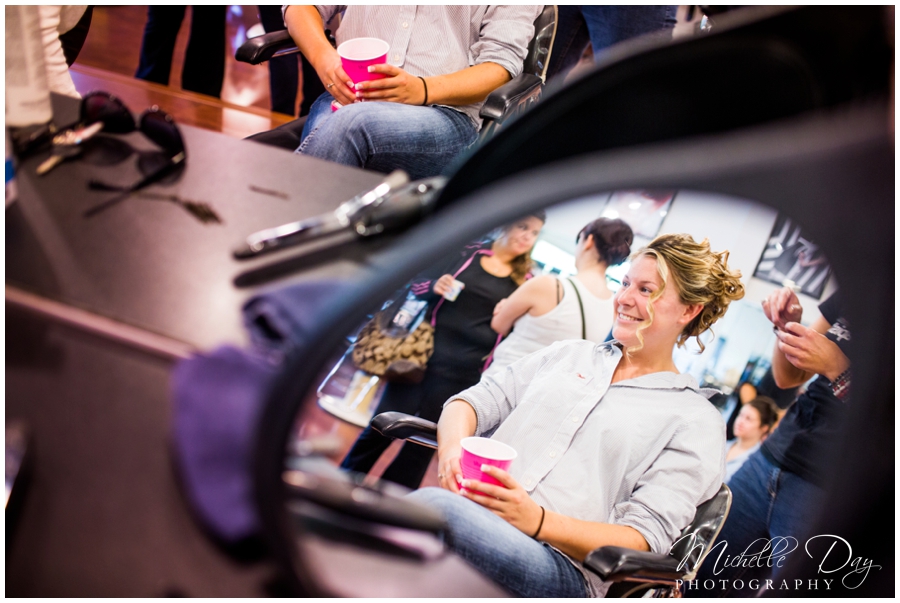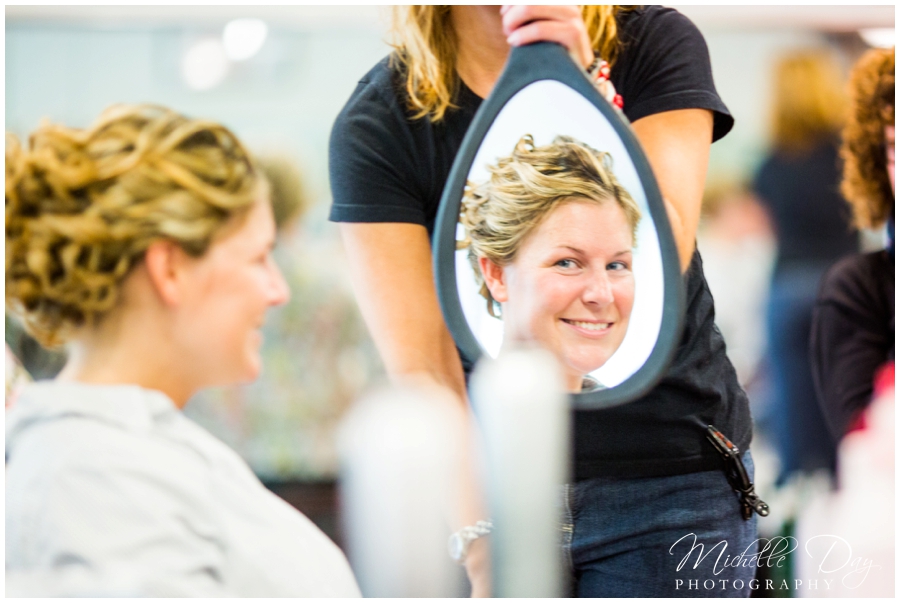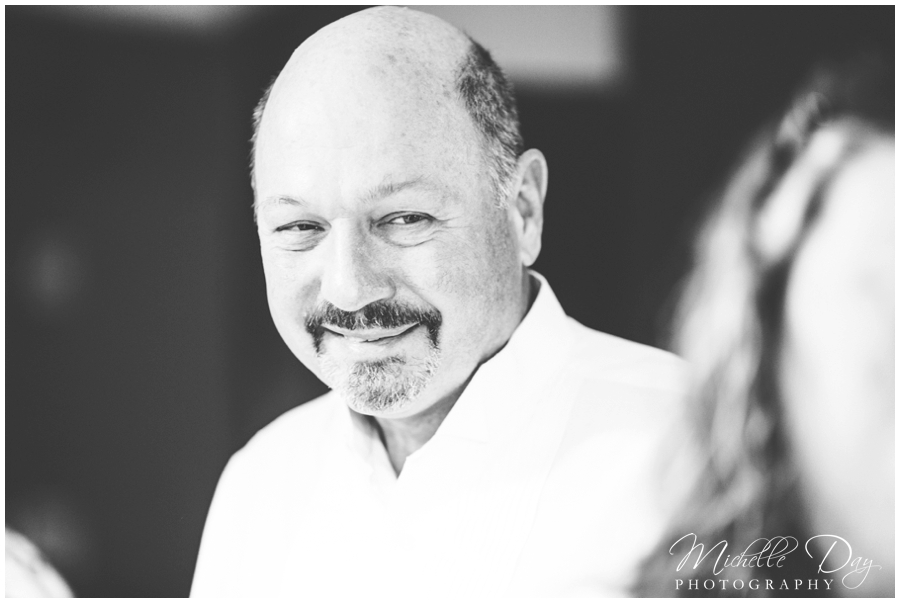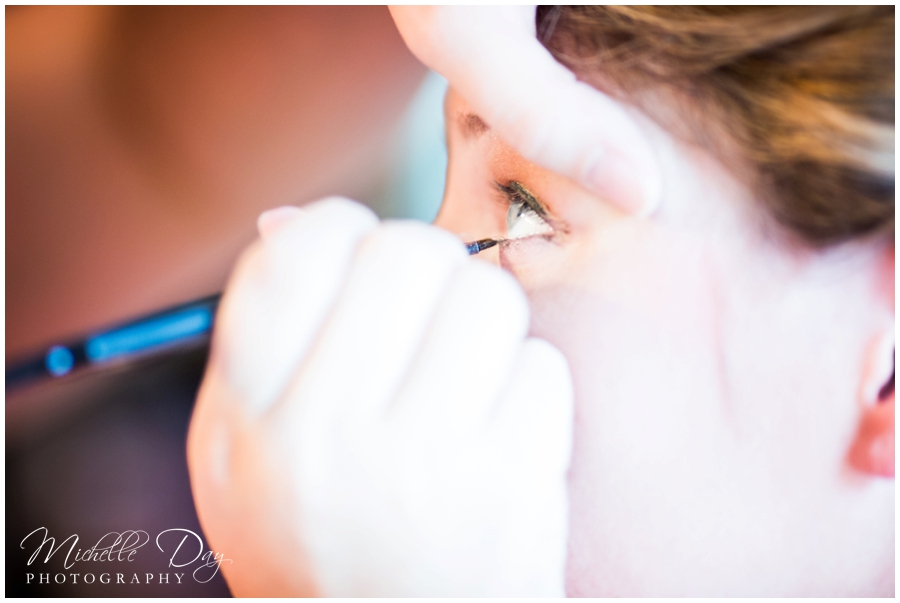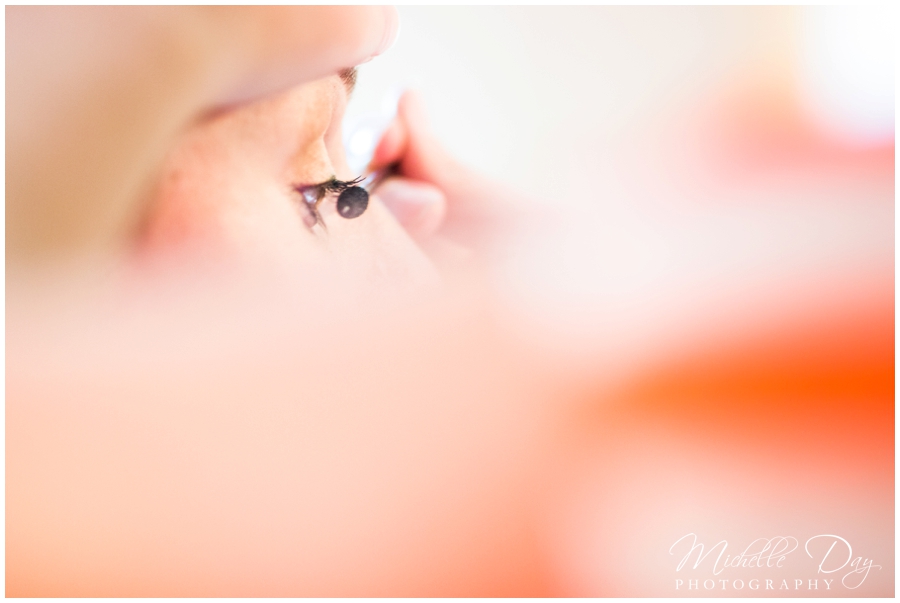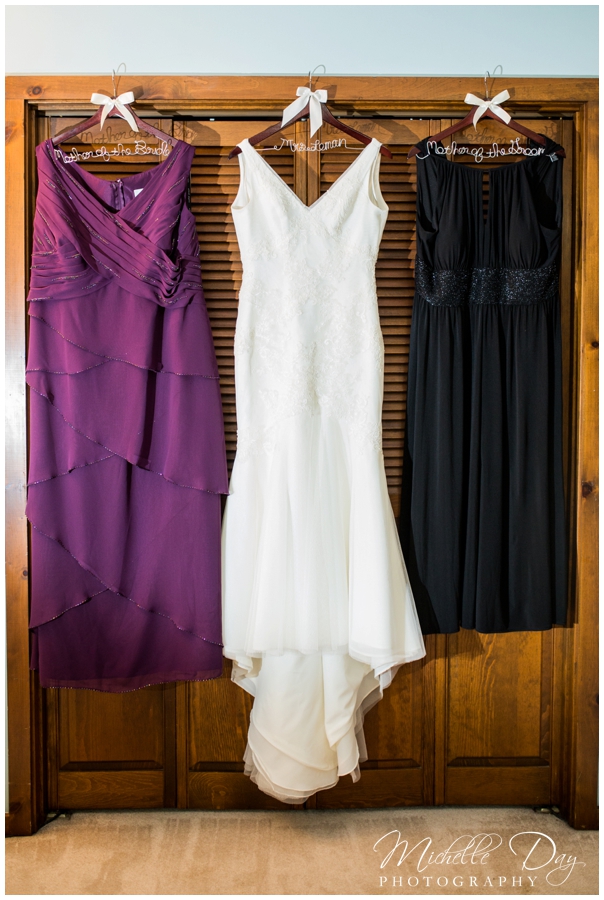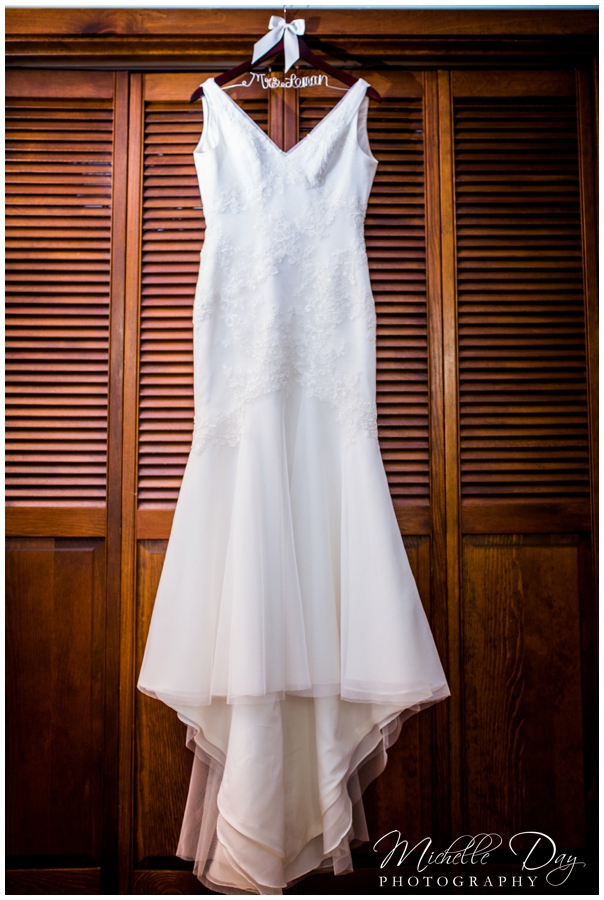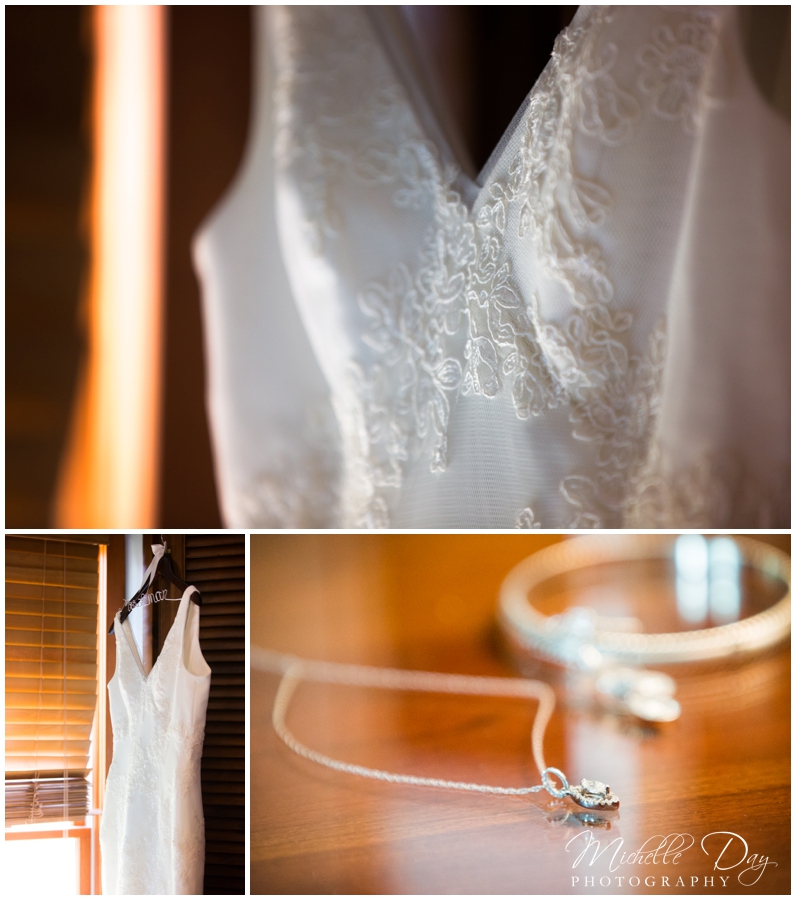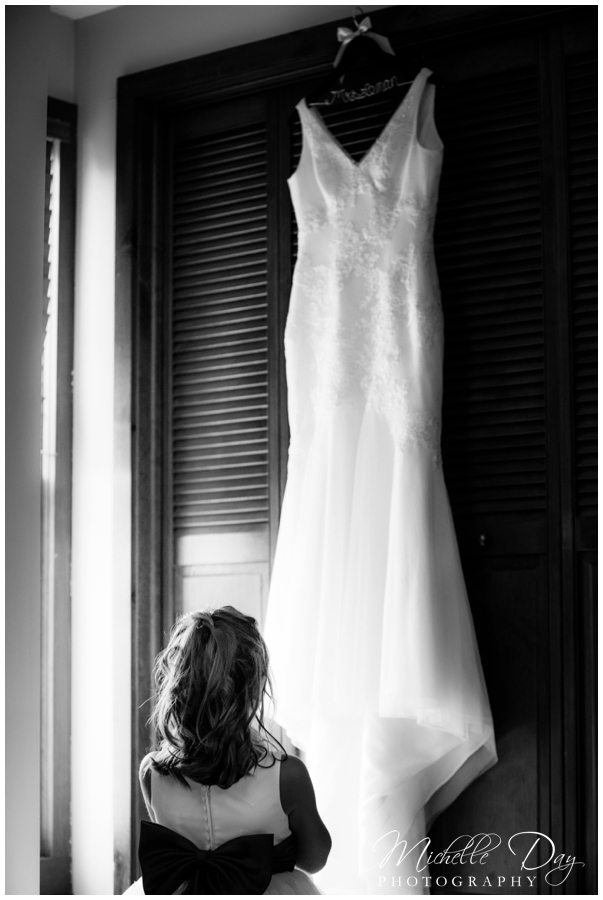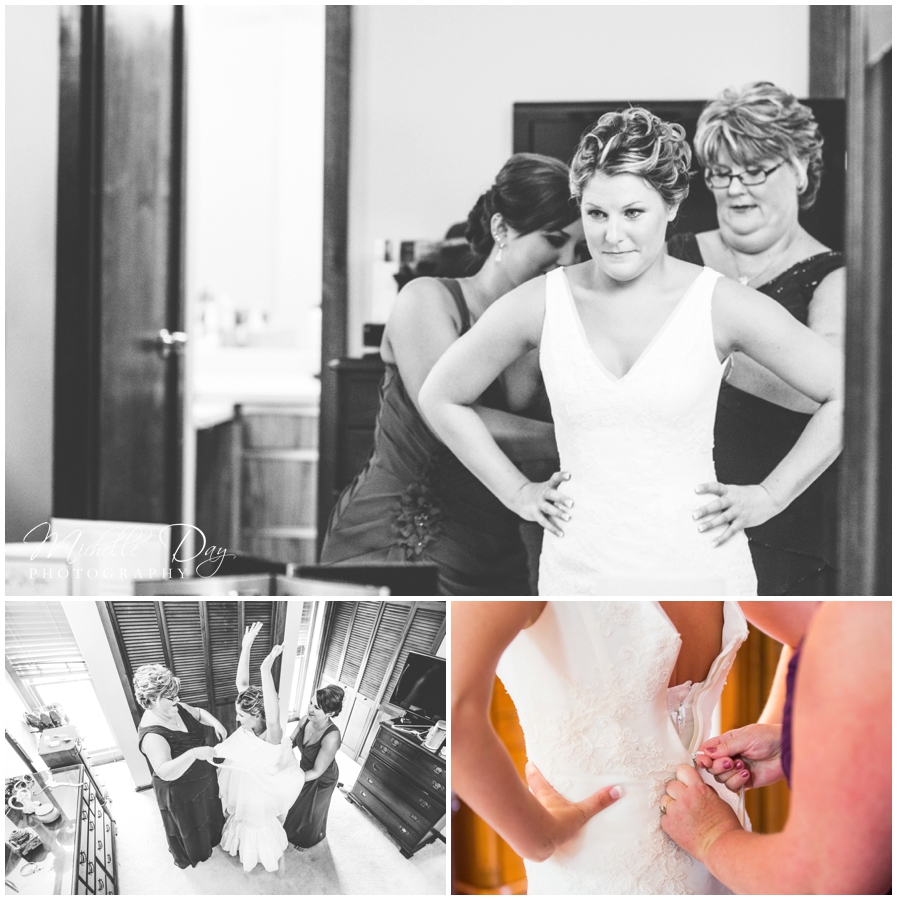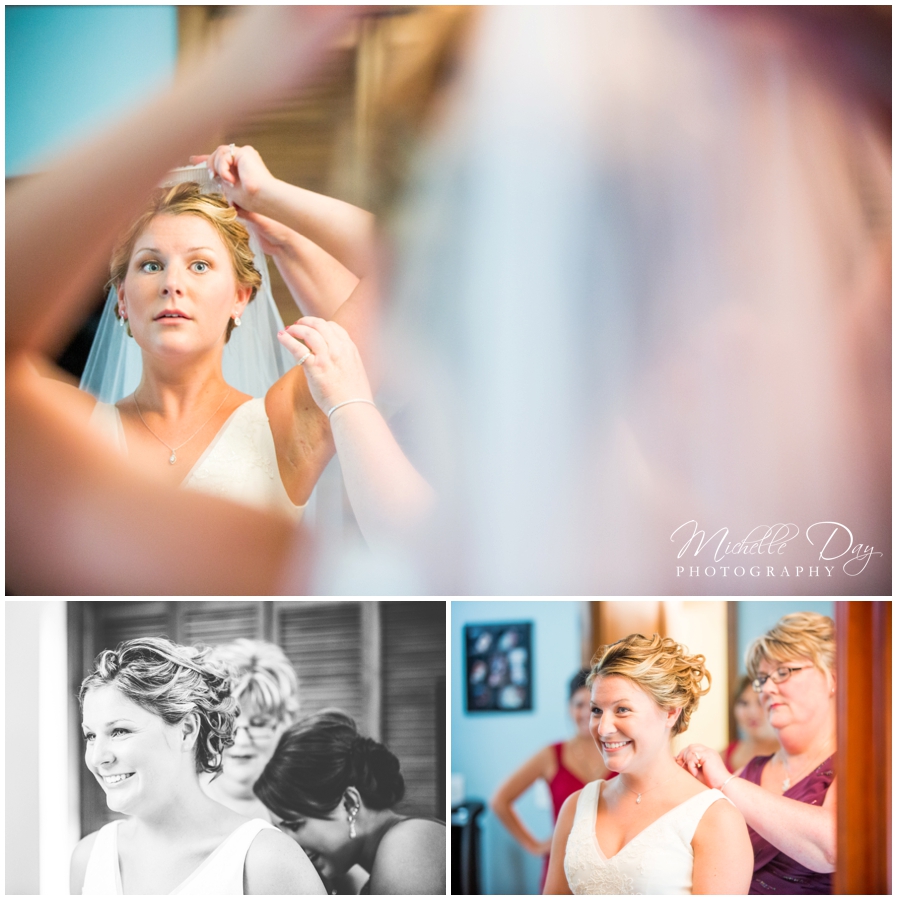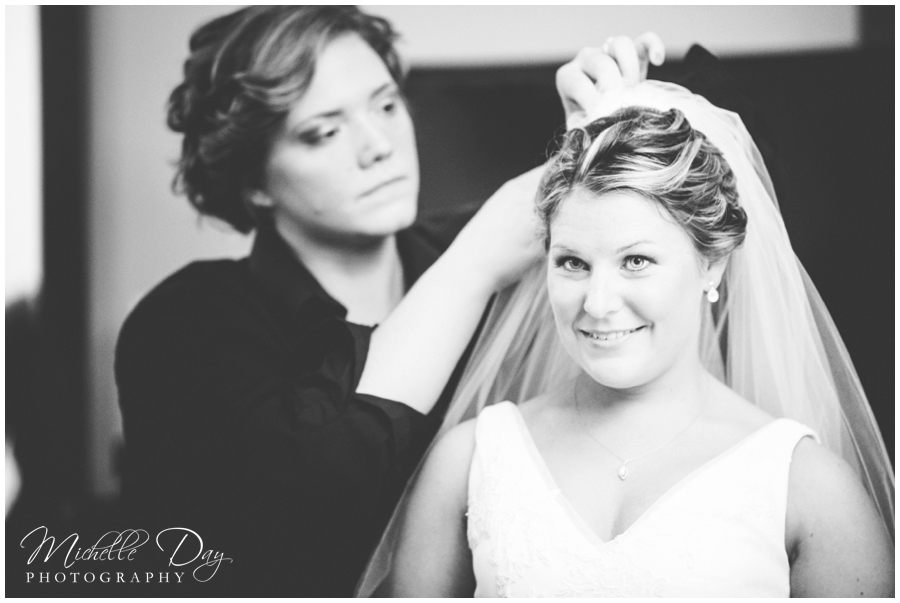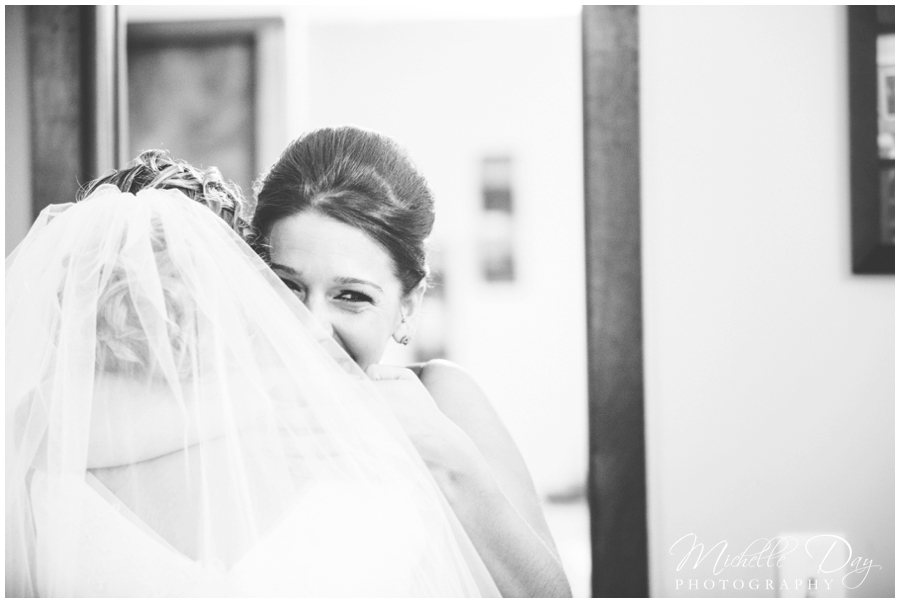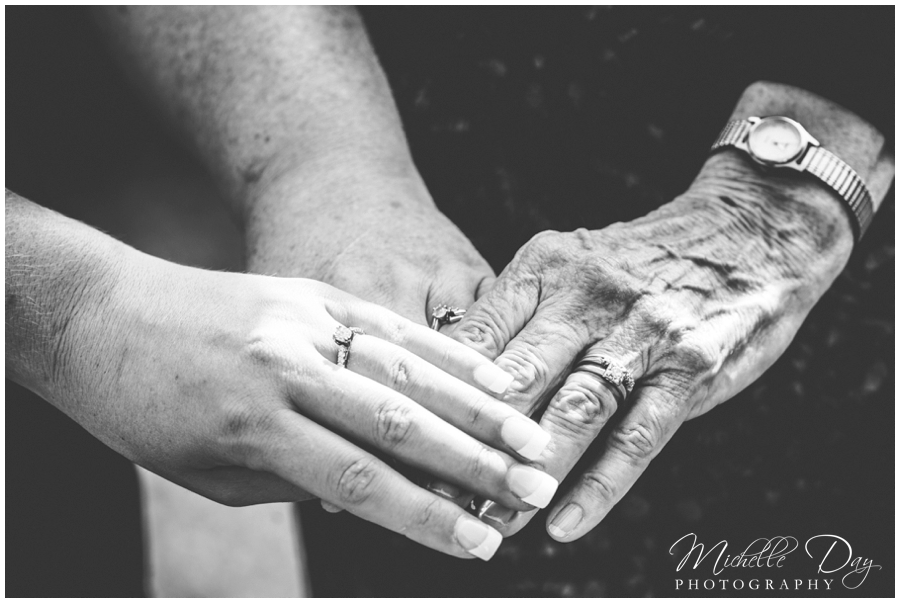 Three generations of happy marriage.  Love this shot we snagged of Liz, her mom and grandma before the ceremony.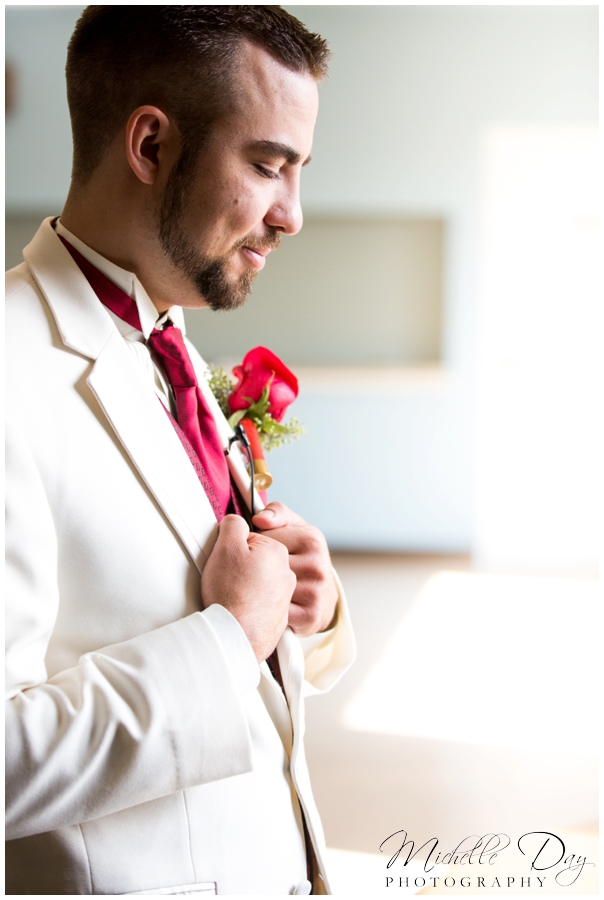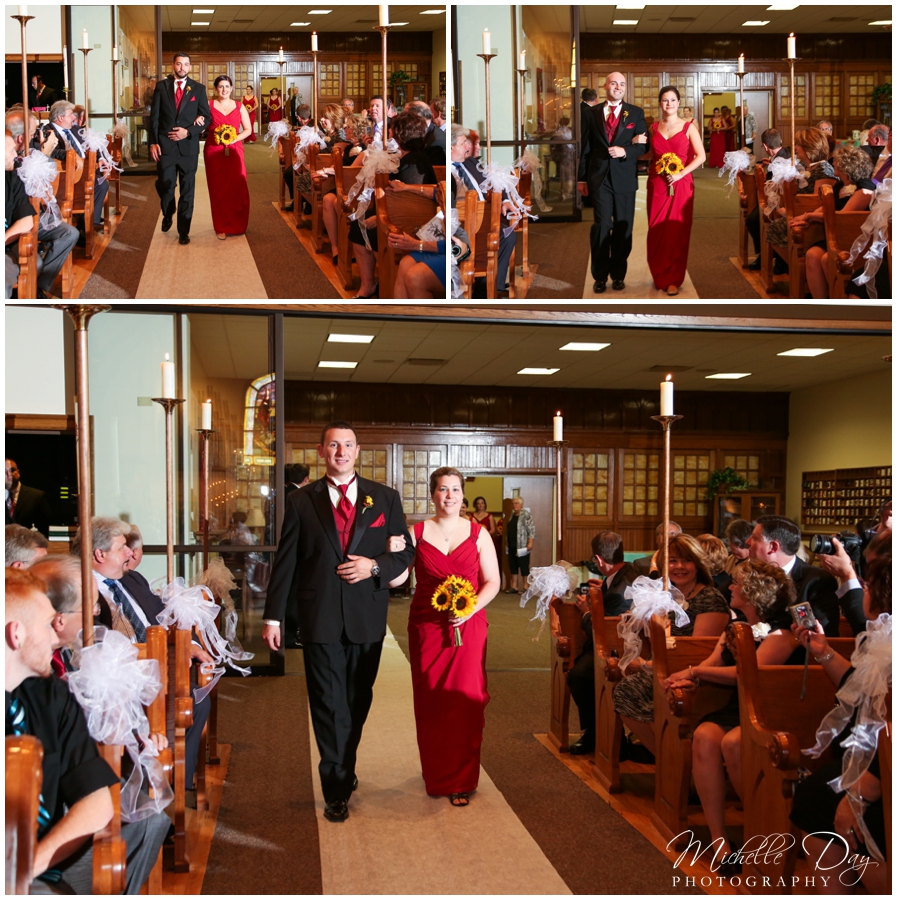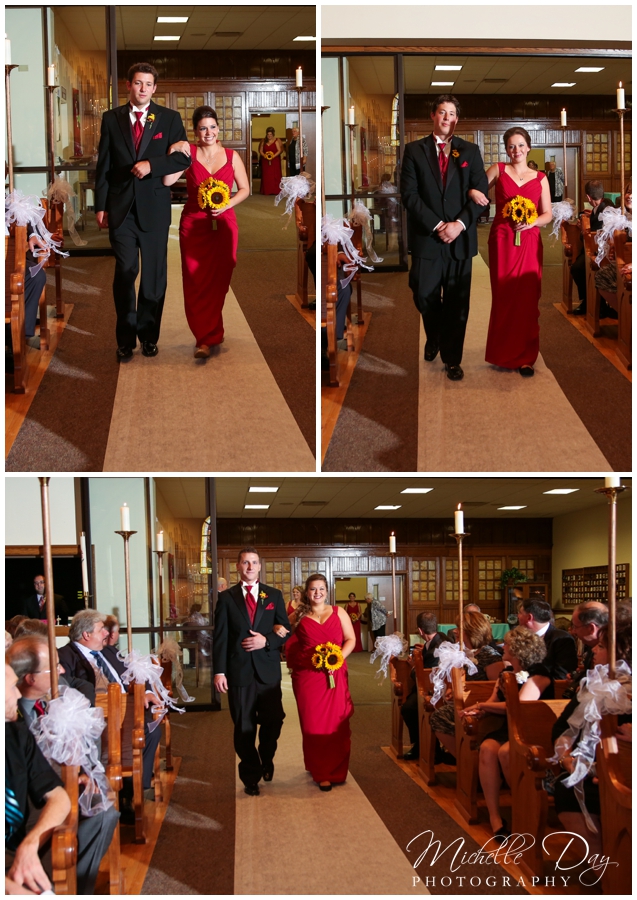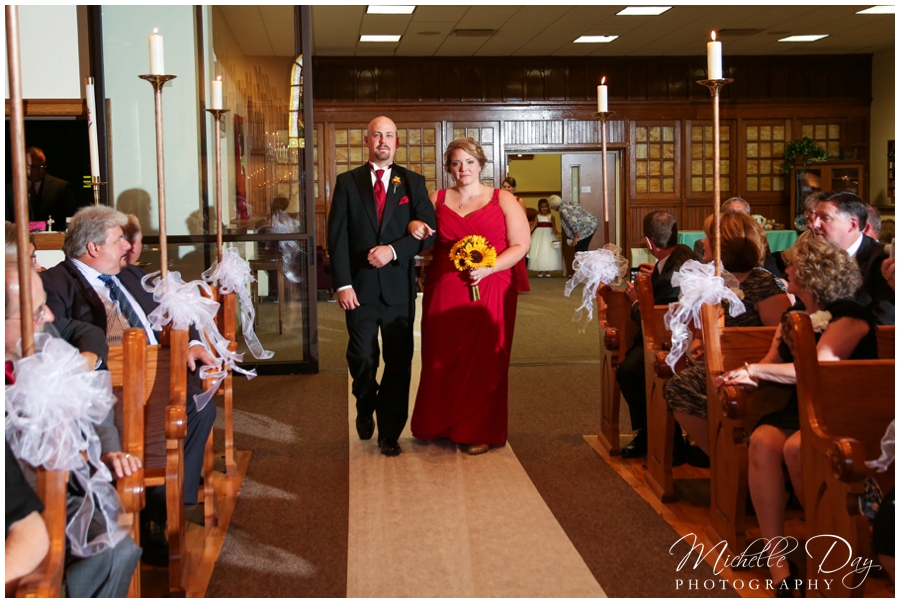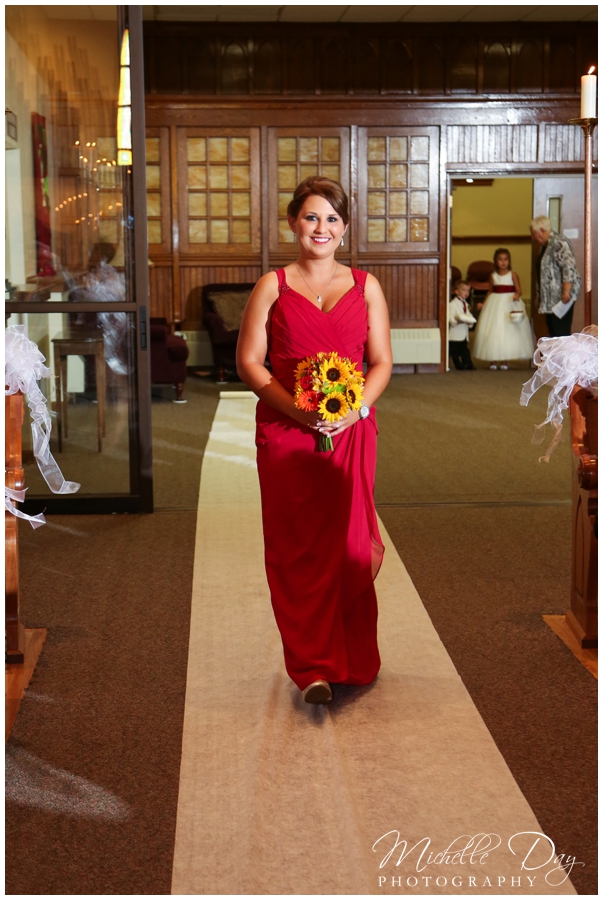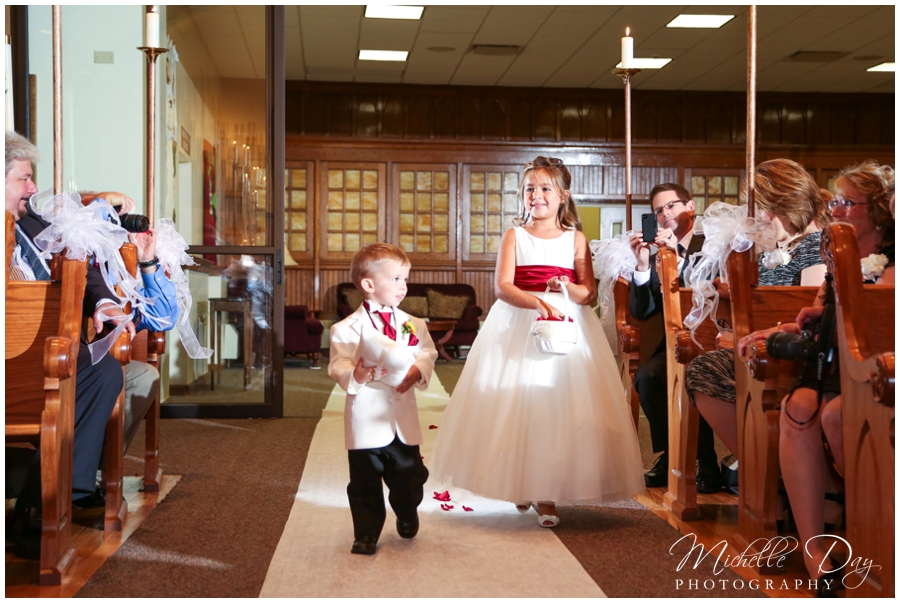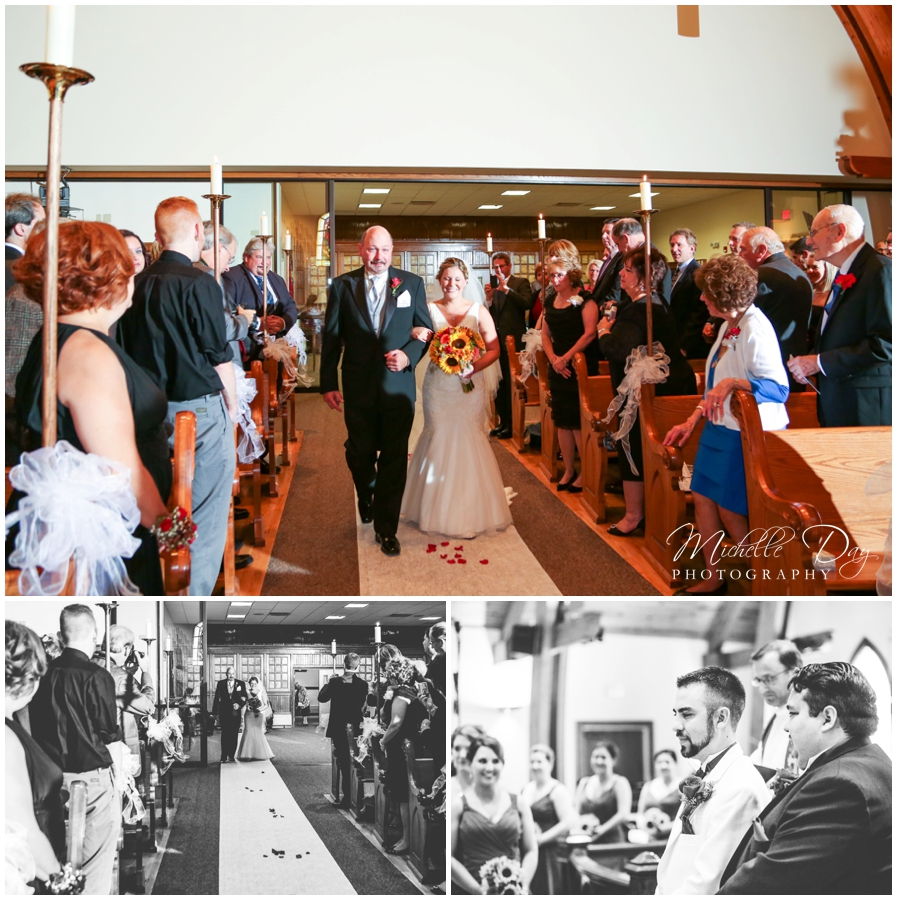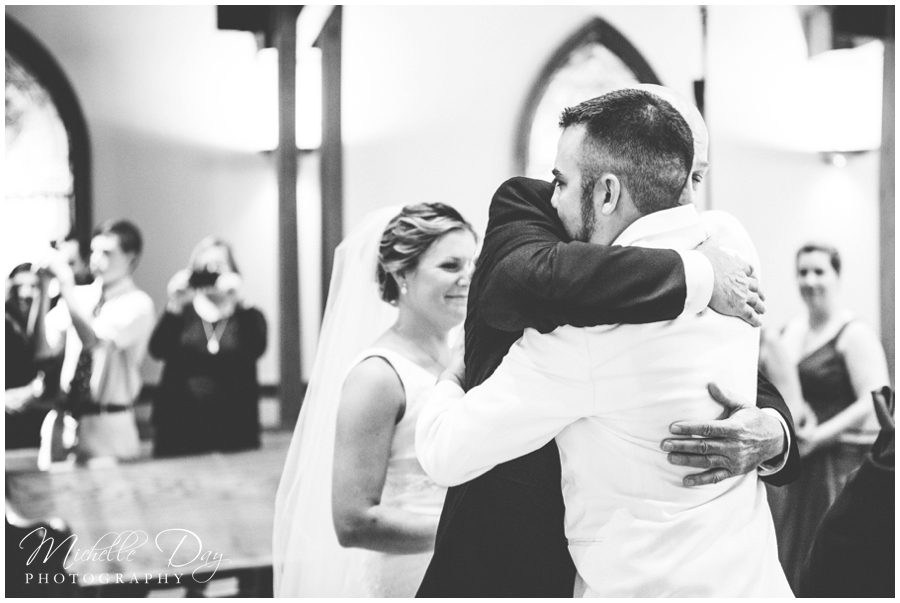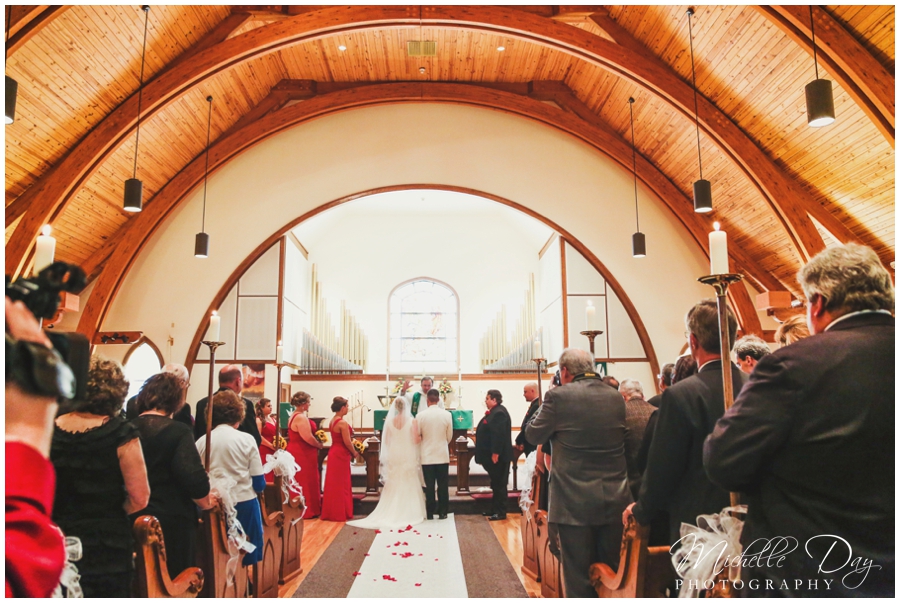 Such a gorgeous church!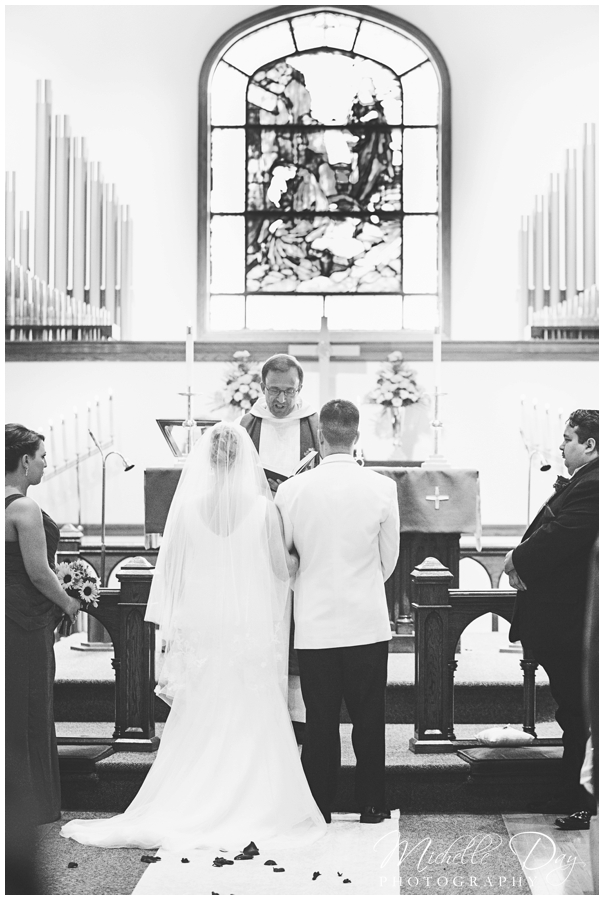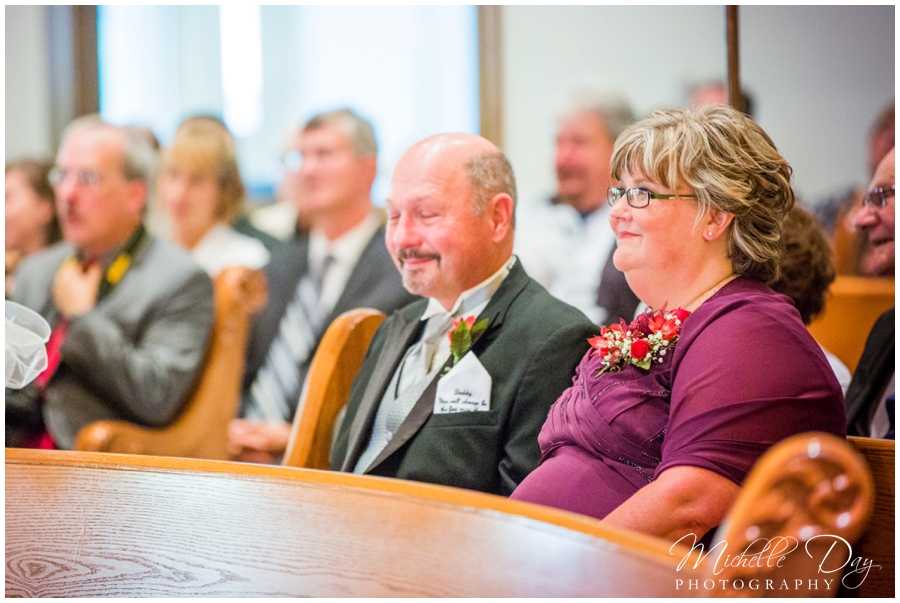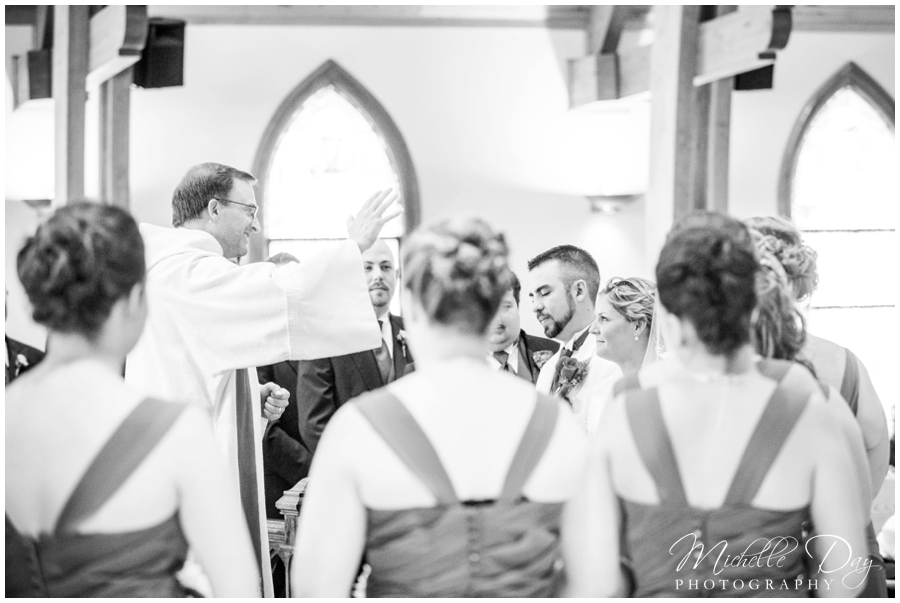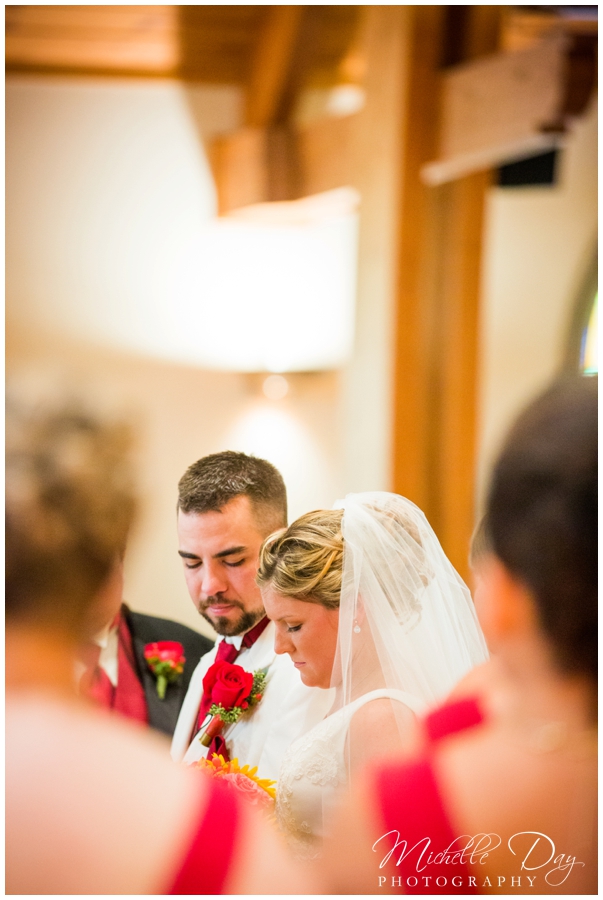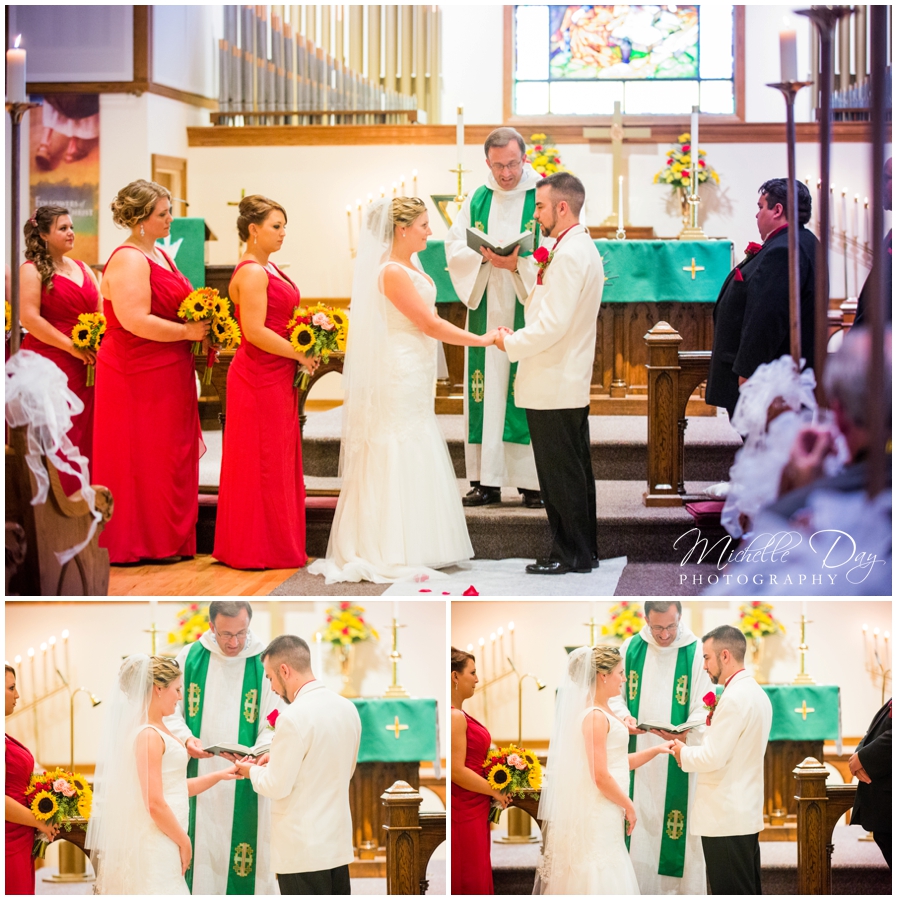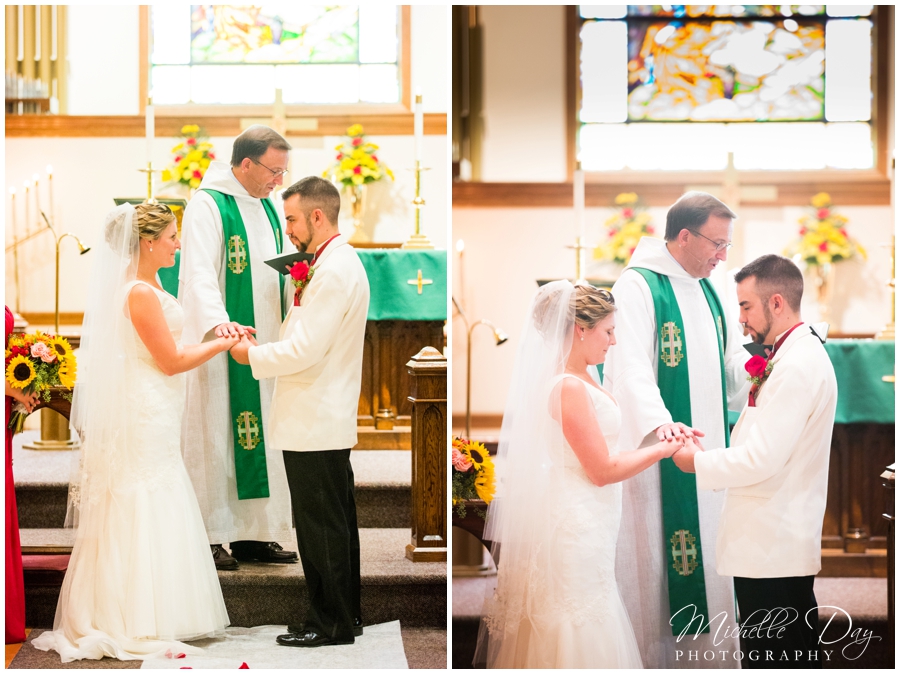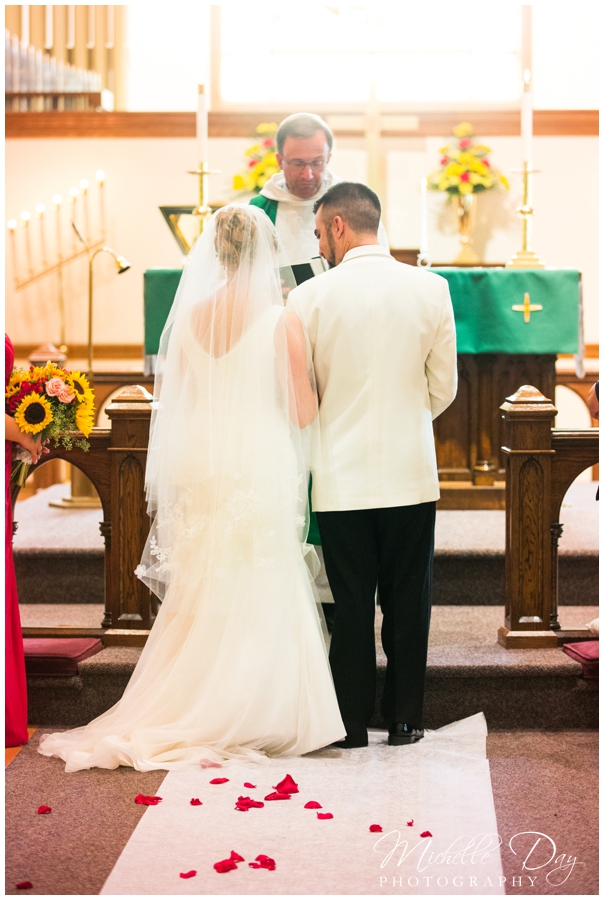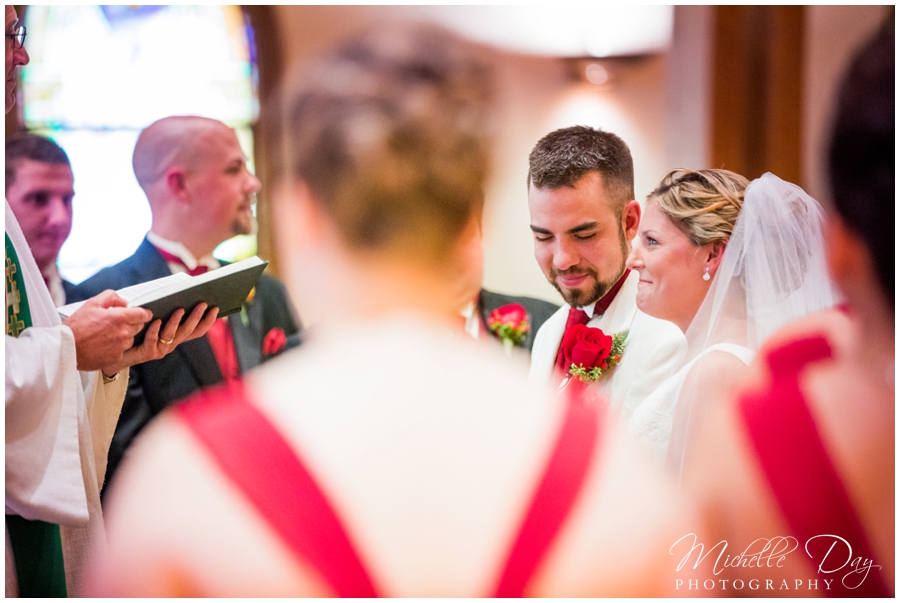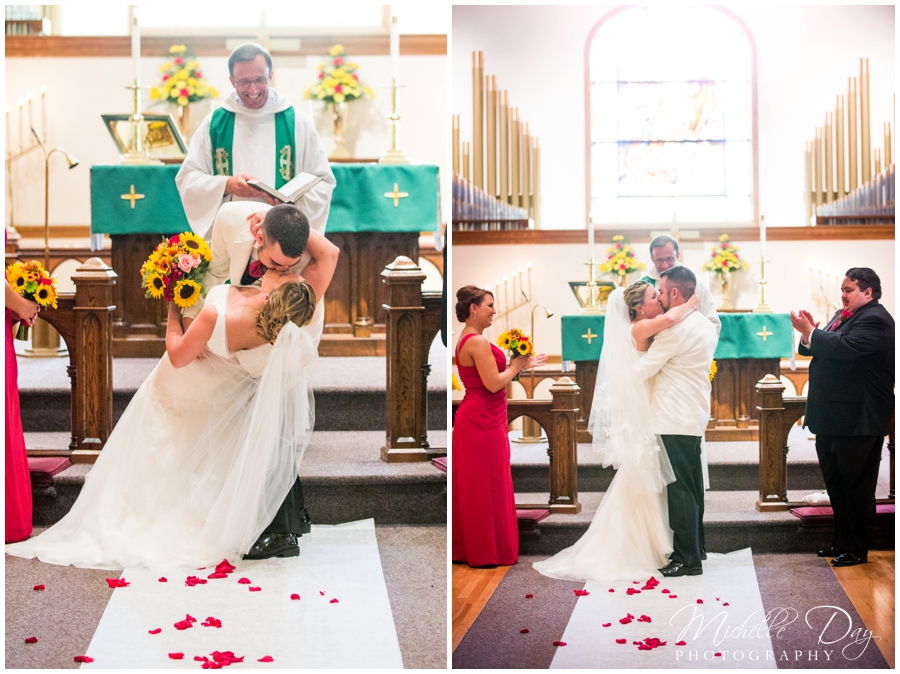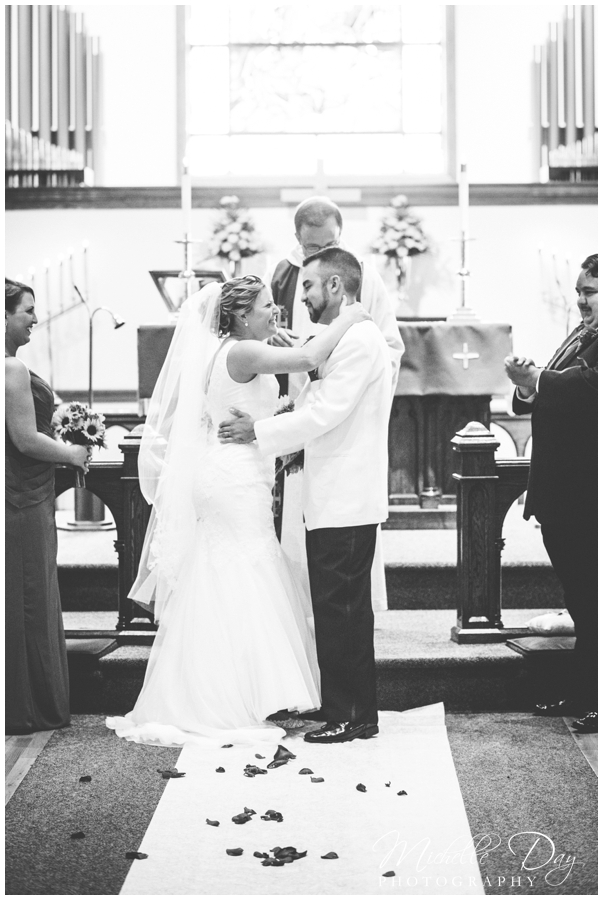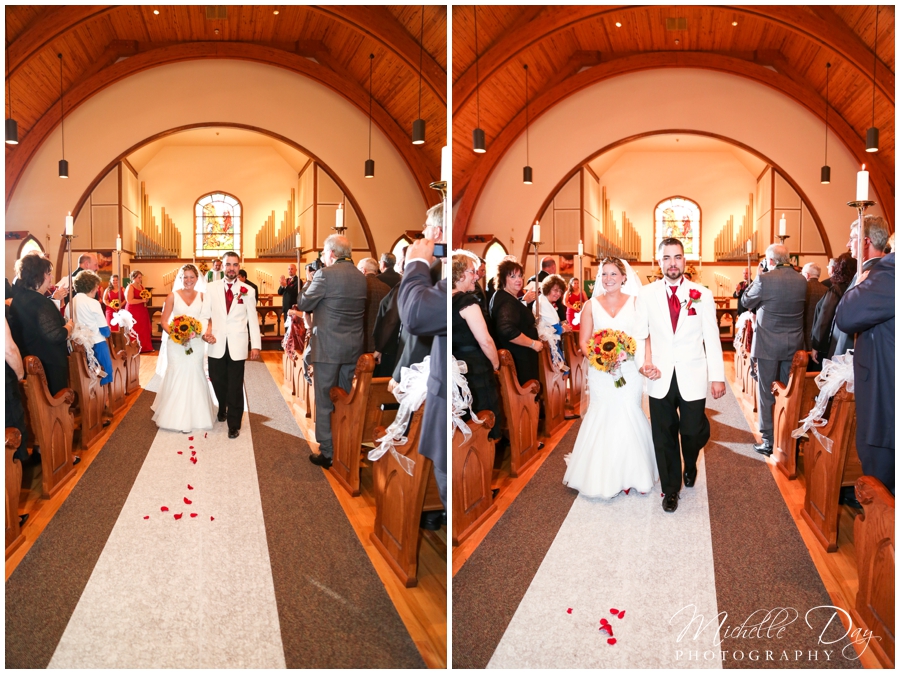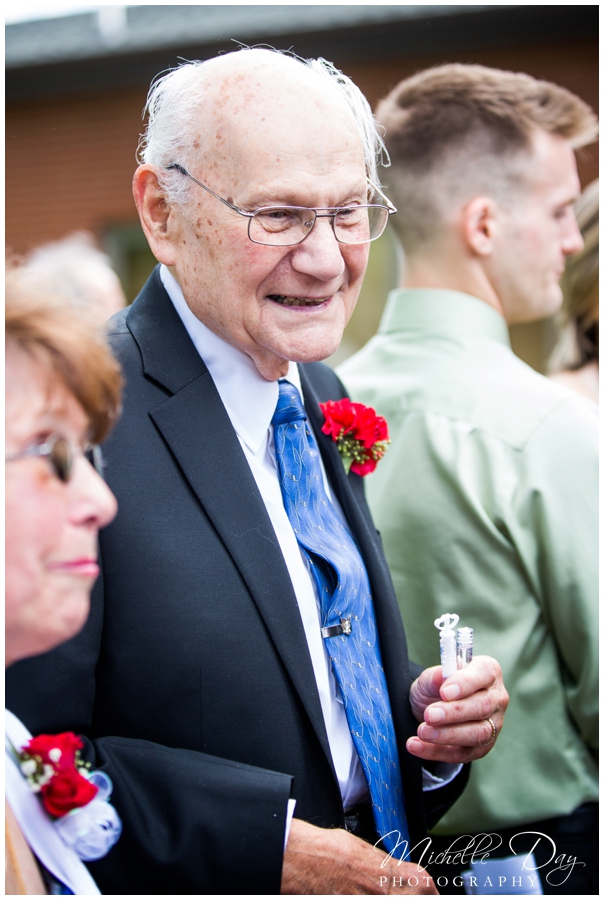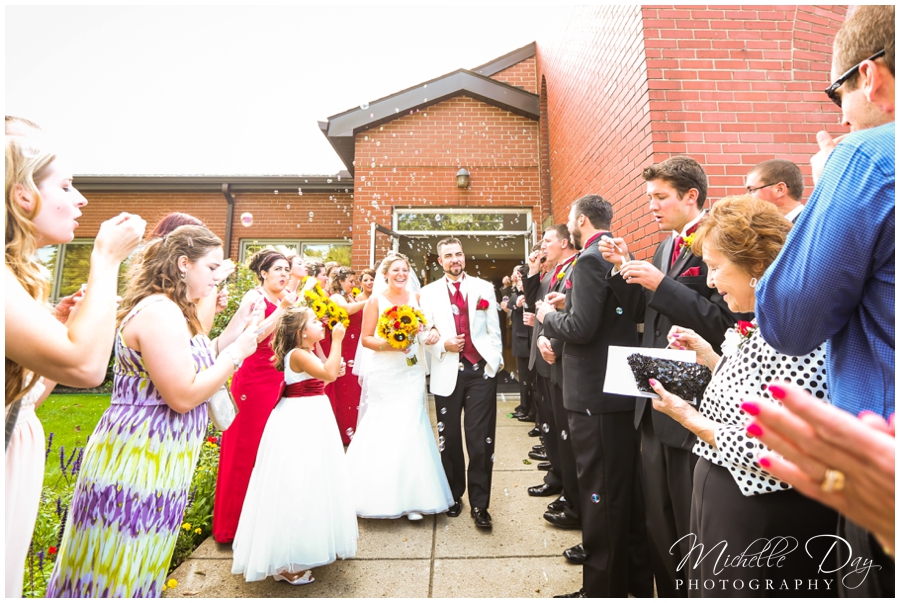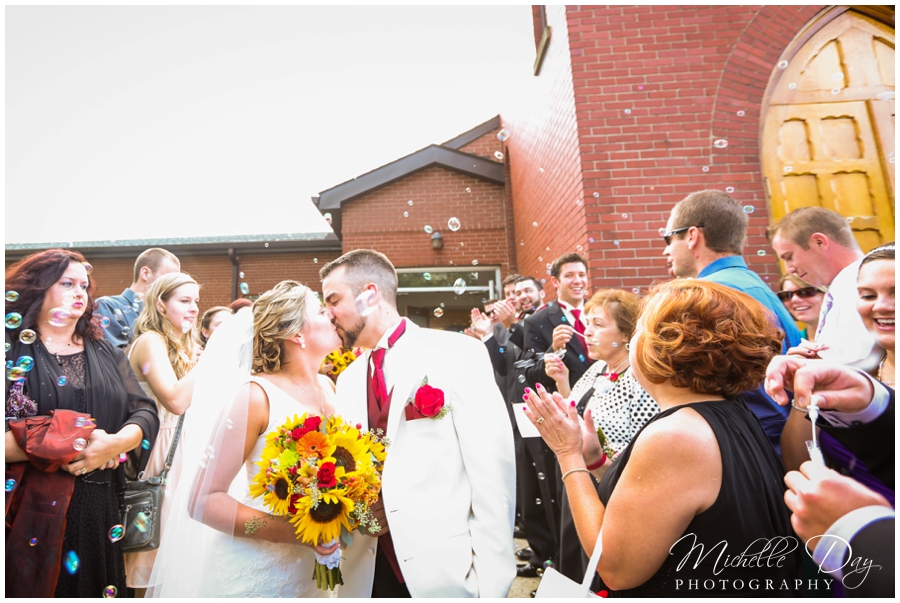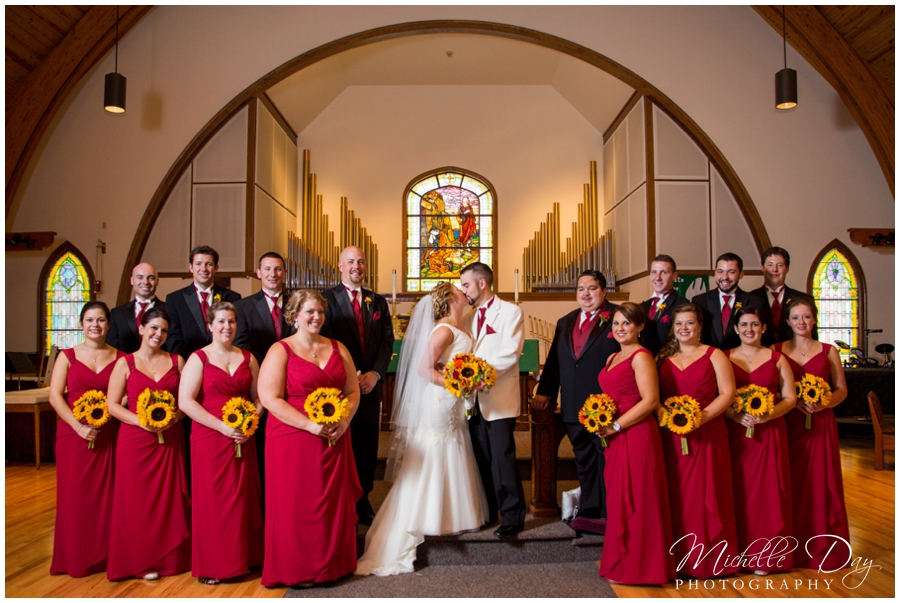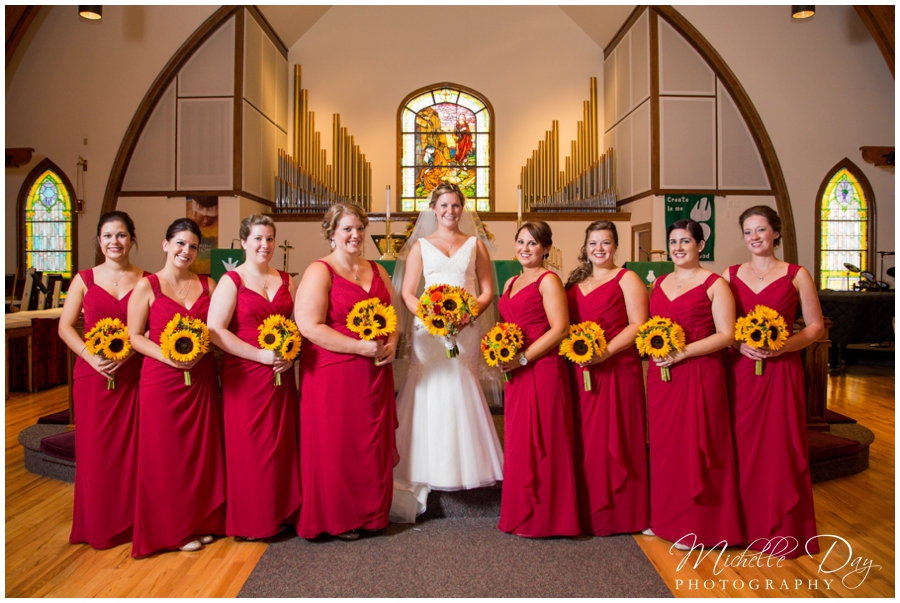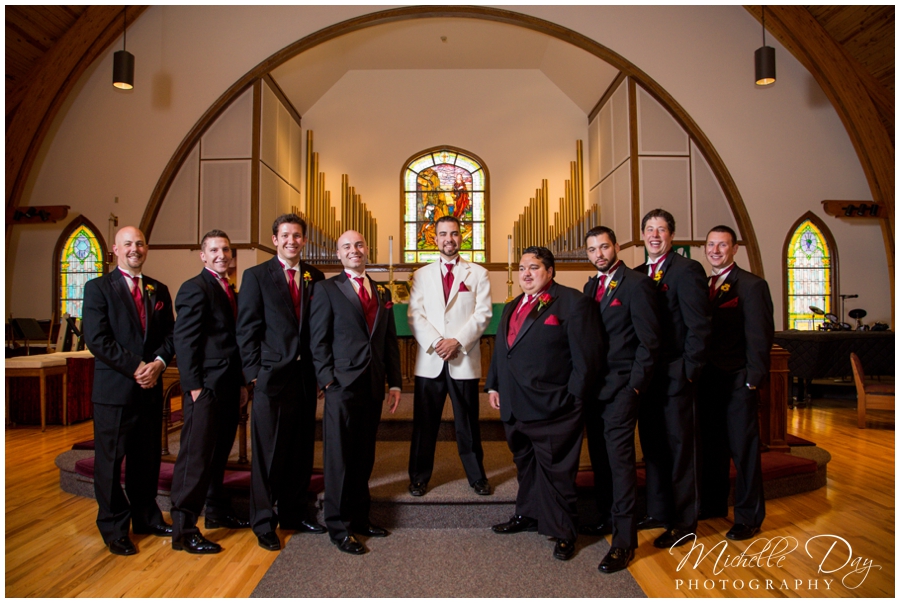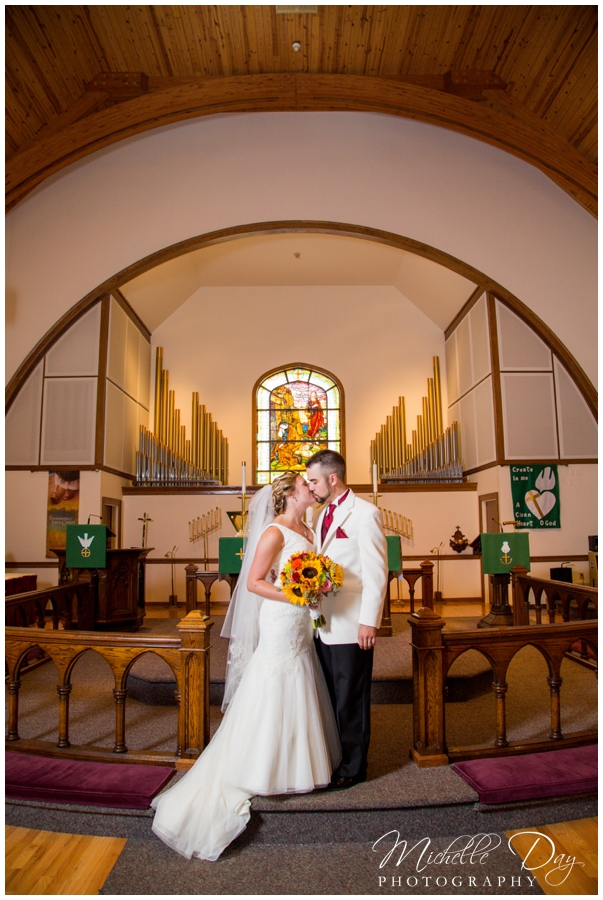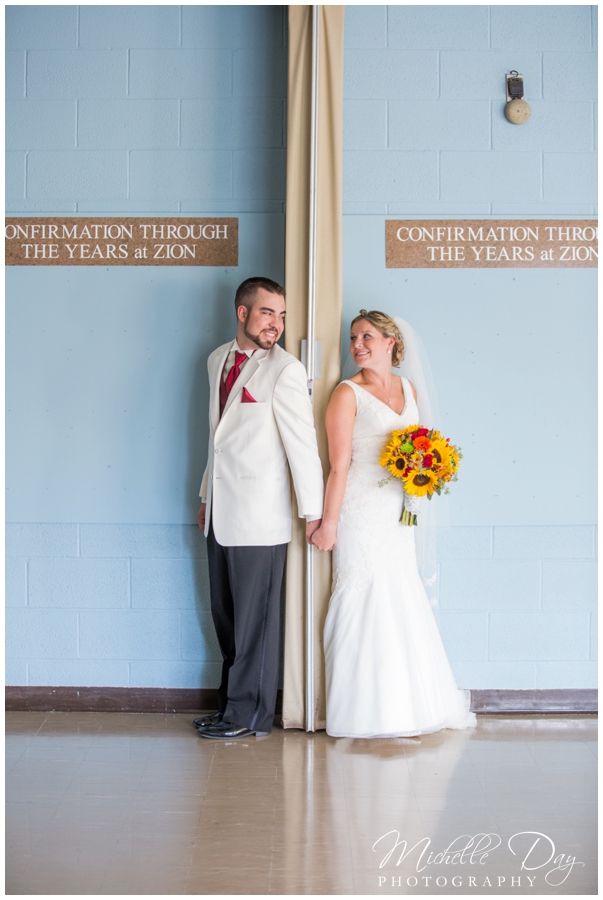 Such a cute shot.  Outside the rooms where they each attended confirmation class just a doorway from one another.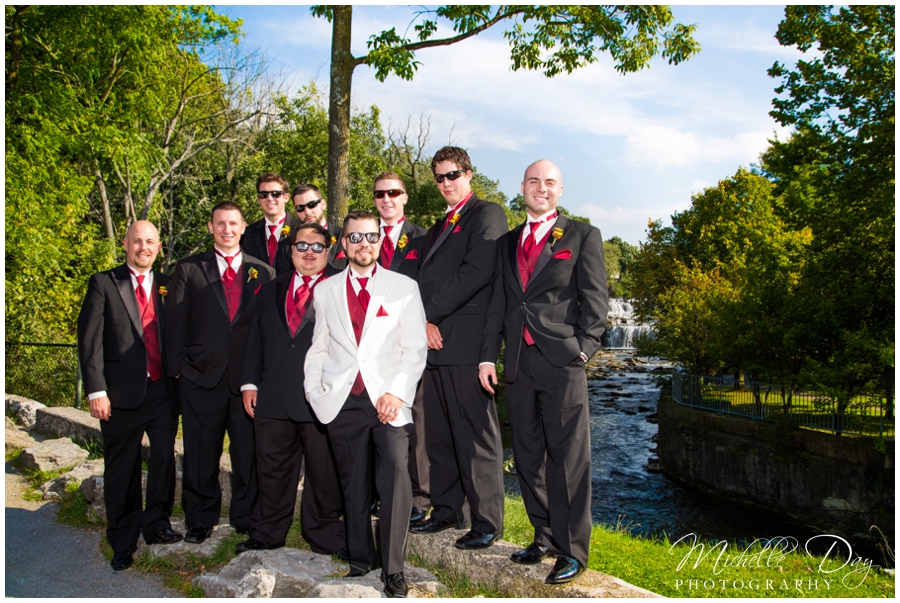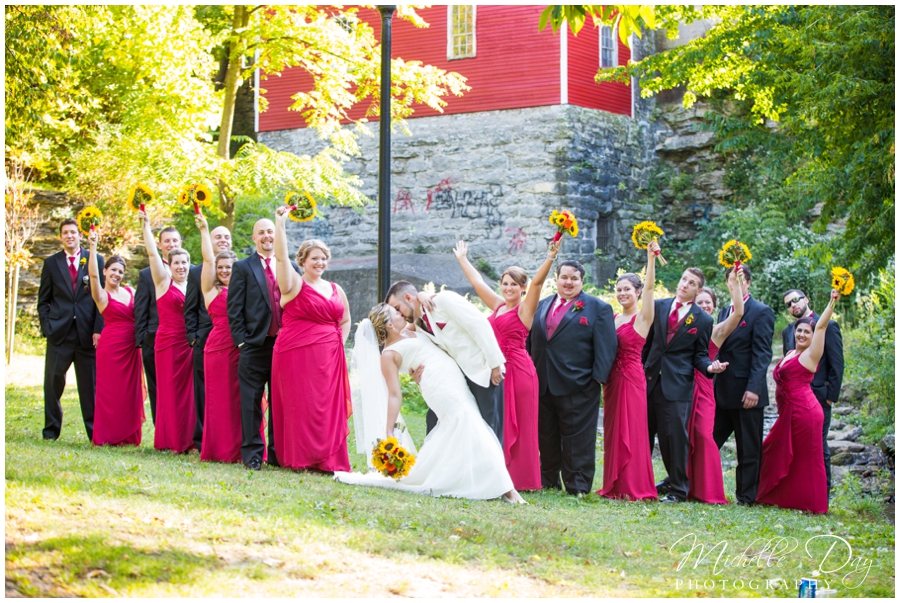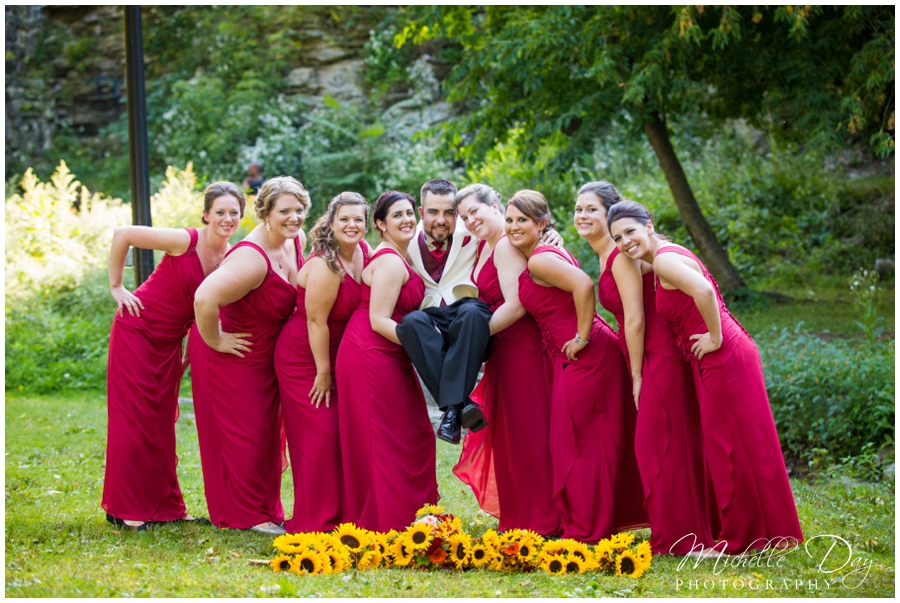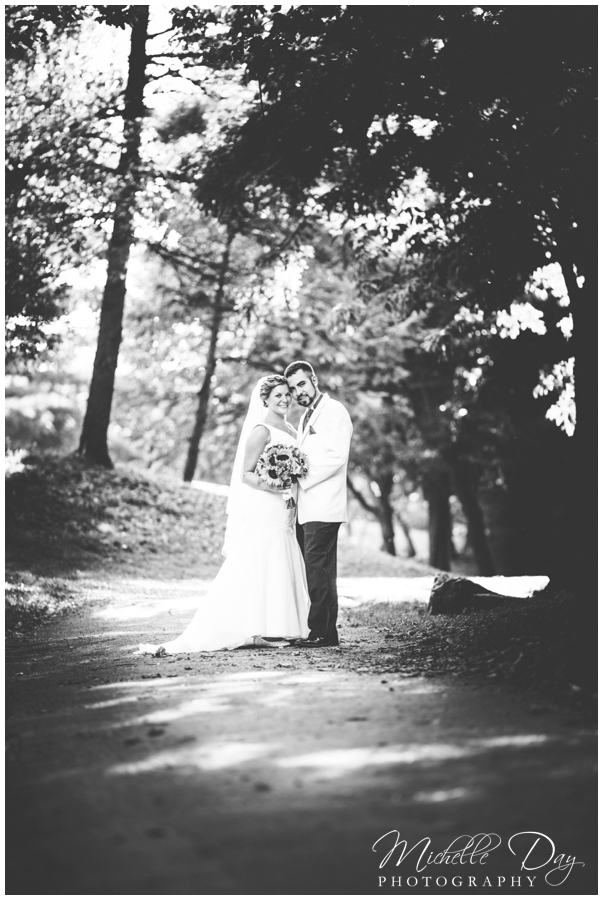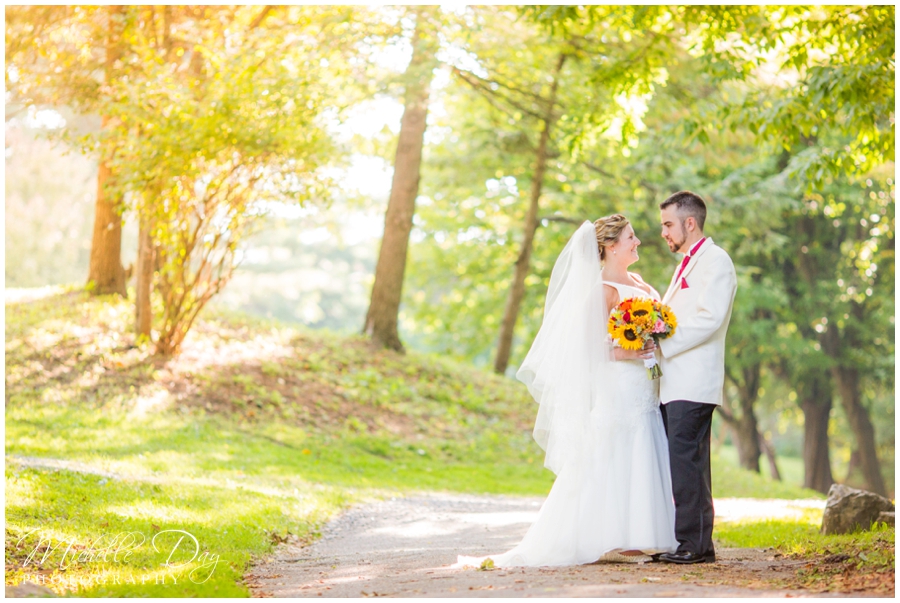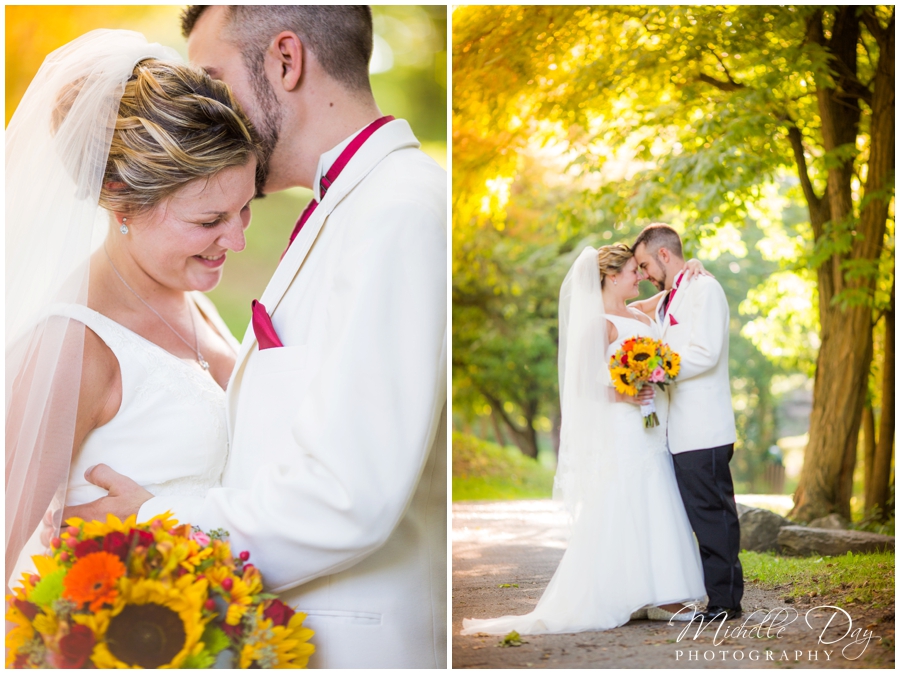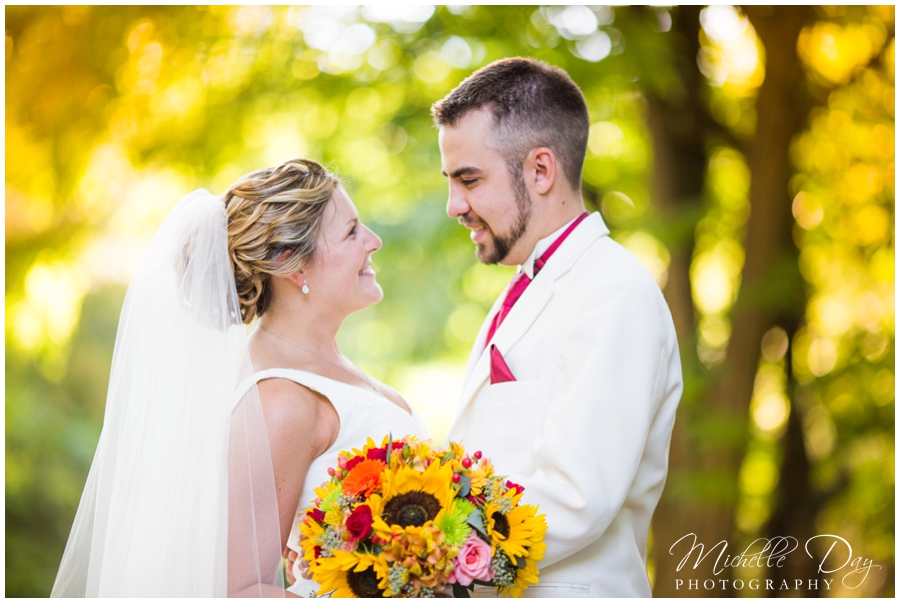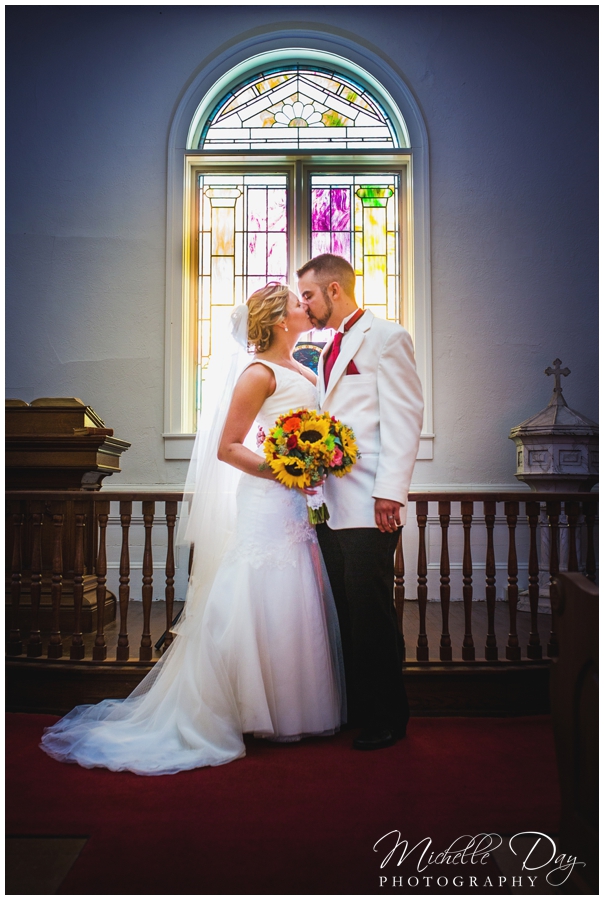 Liz's grandmother was married in this tiny church which is now part of the Buffalo Niagara Heritage Village, a really cool place to check out in our area.  The church seats about 30 people.  Liz wanted to honor her grandmother by taking some photos inside the church.  The first thing that hit my eyes when we walked in was this gorgeous glow spilling into the darkness from the stained glass windows behind the alter.  We enhanced that mood with a little lighting magic and created some emotional, gorgeous shots I'm sure these two will cherish for ages.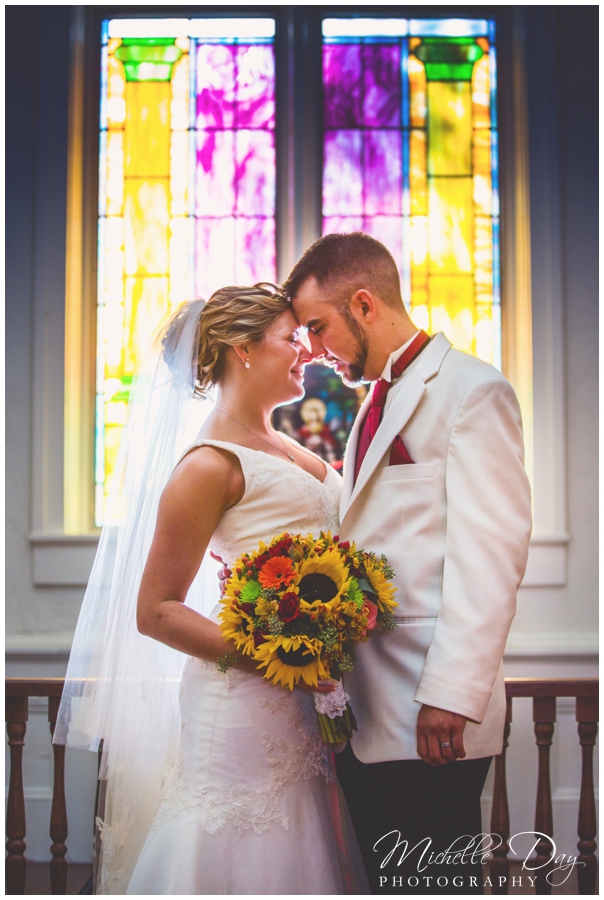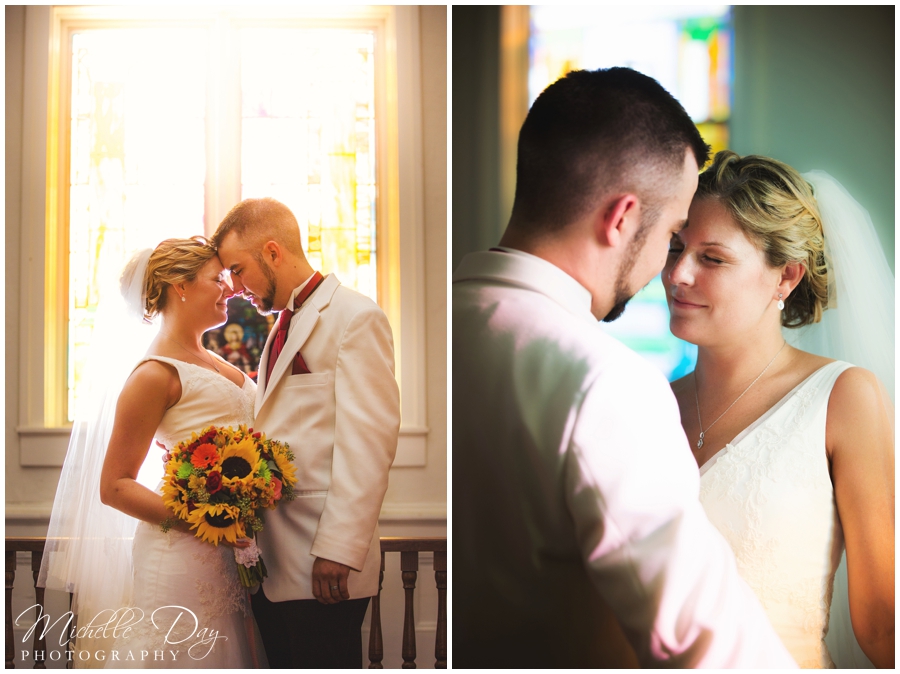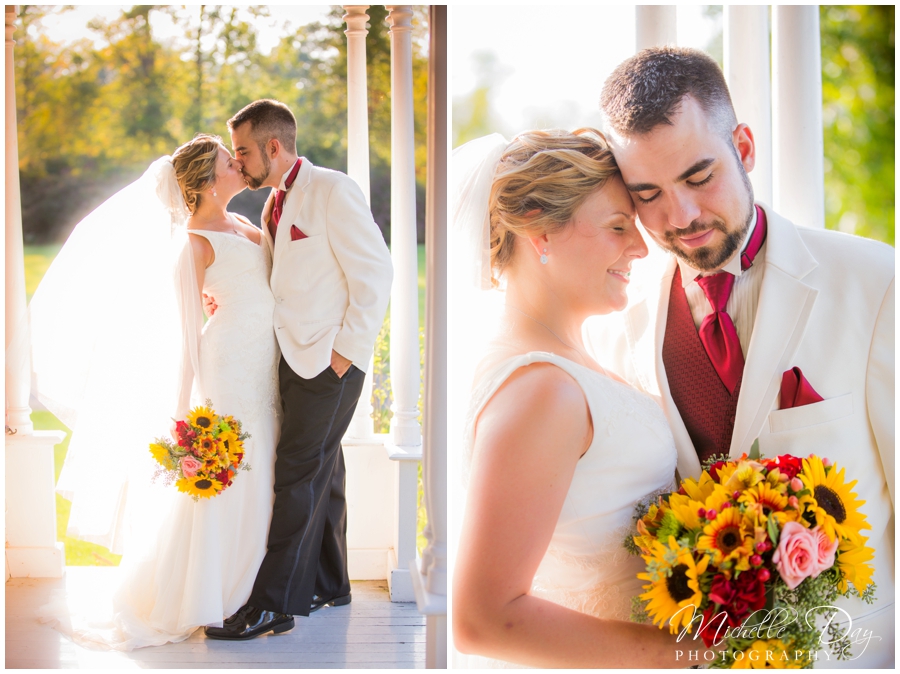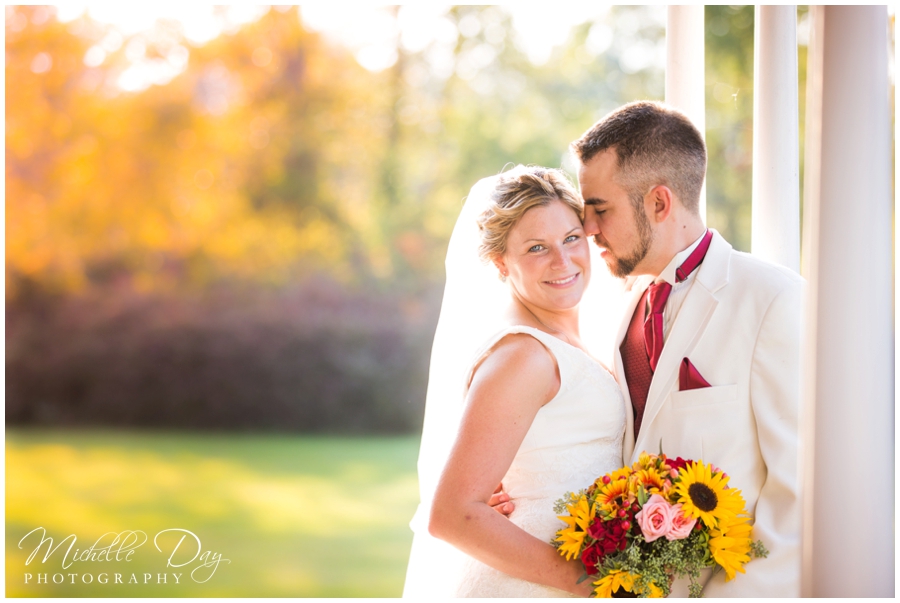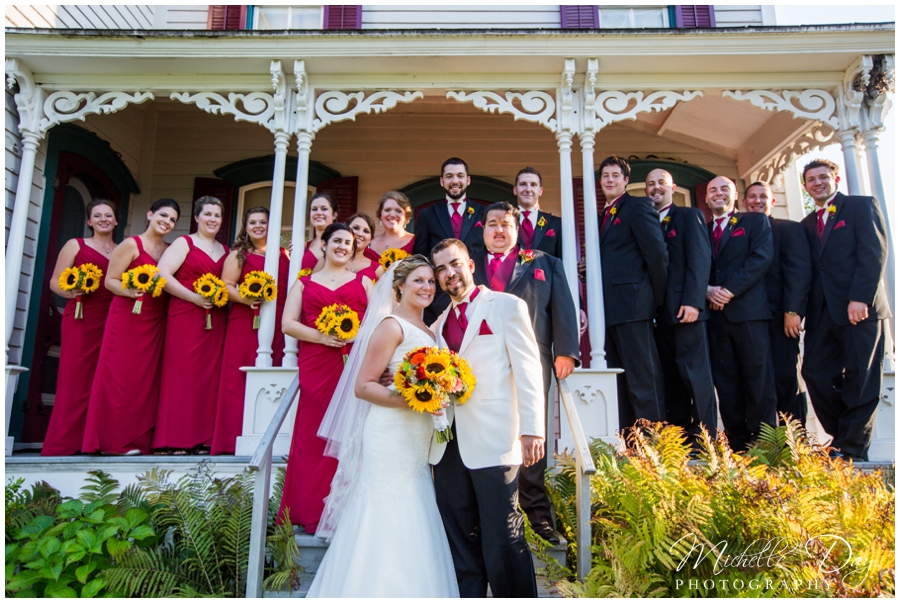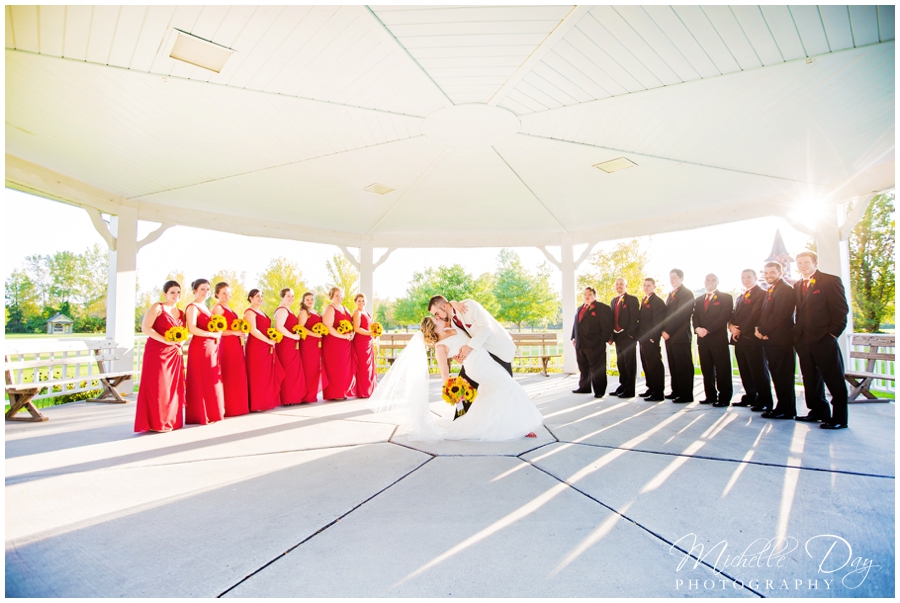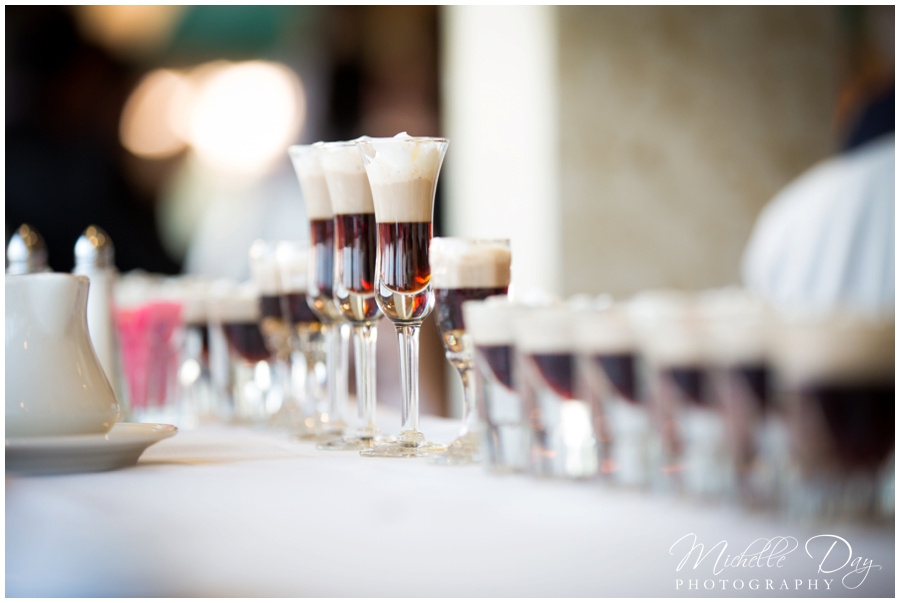 Looks like the speeches are going to be fun!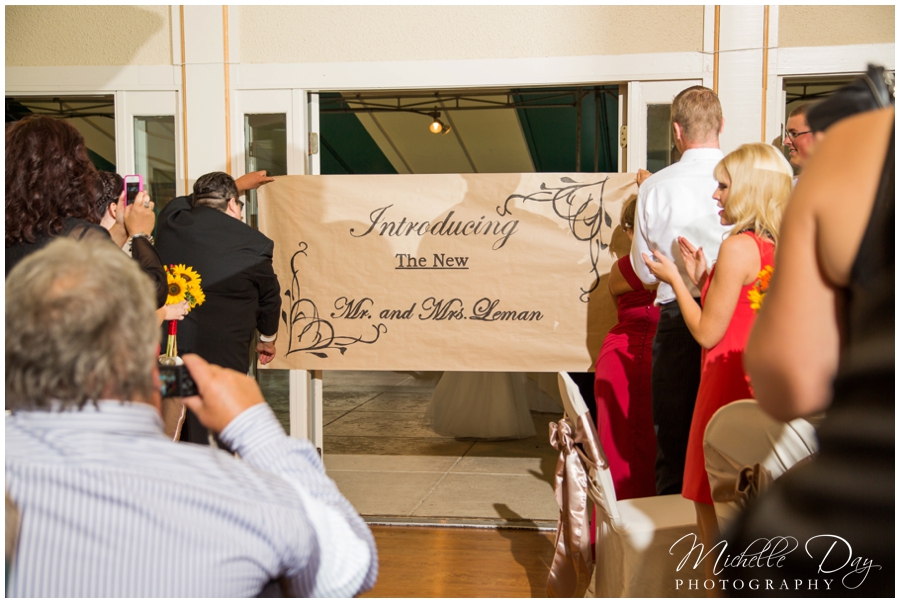 Neat idea and a first for me!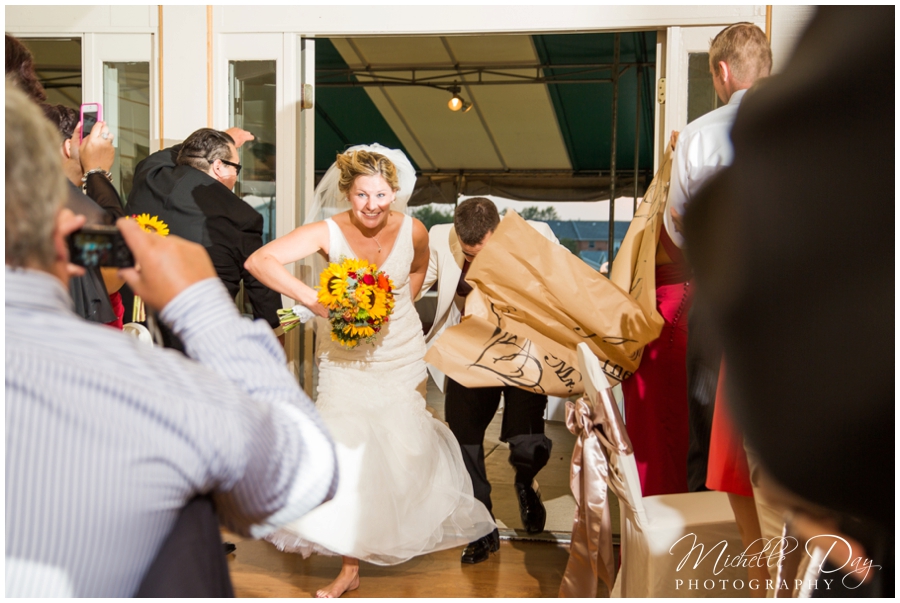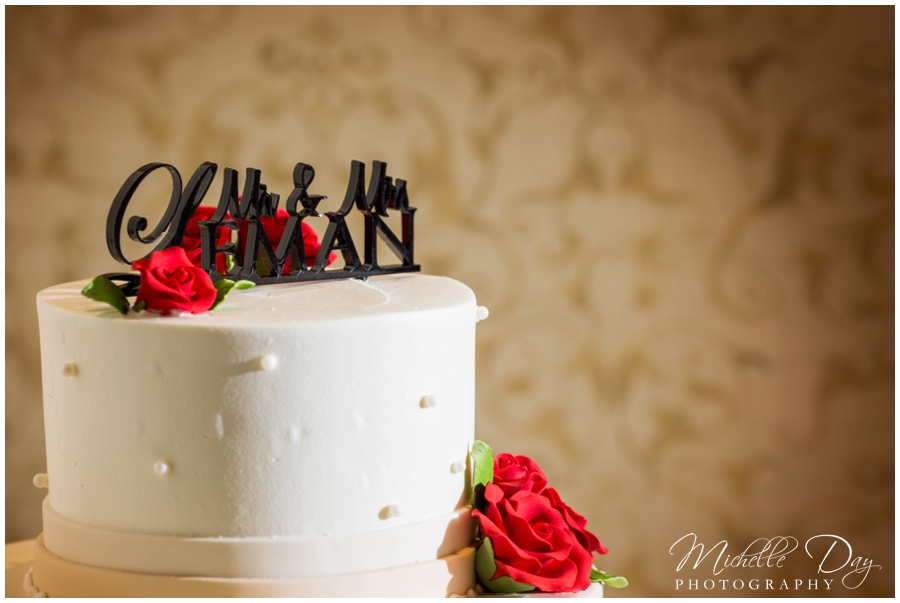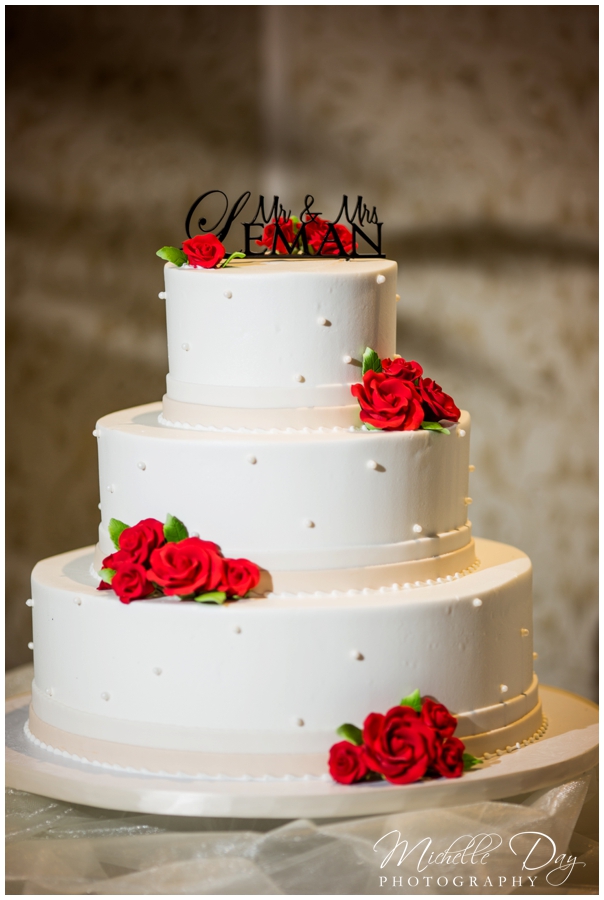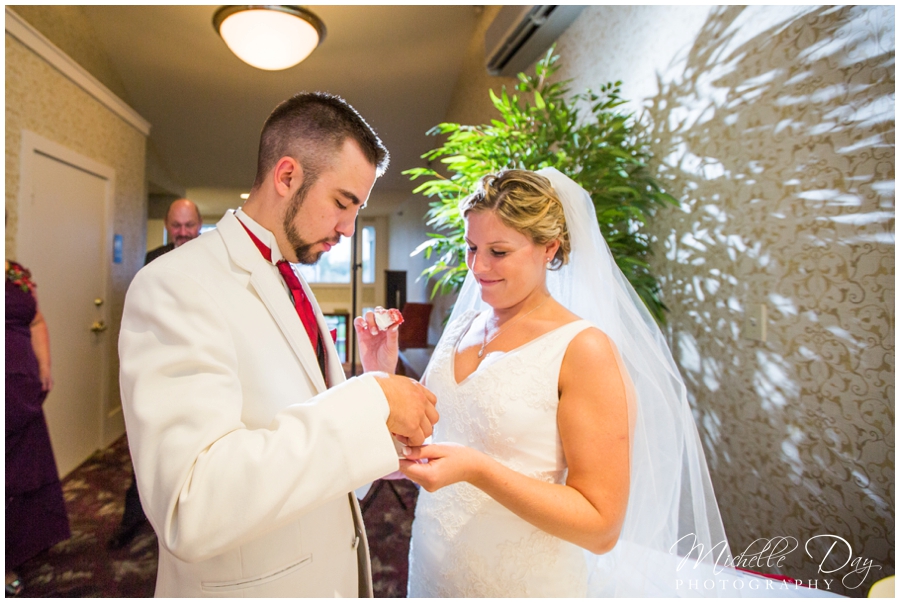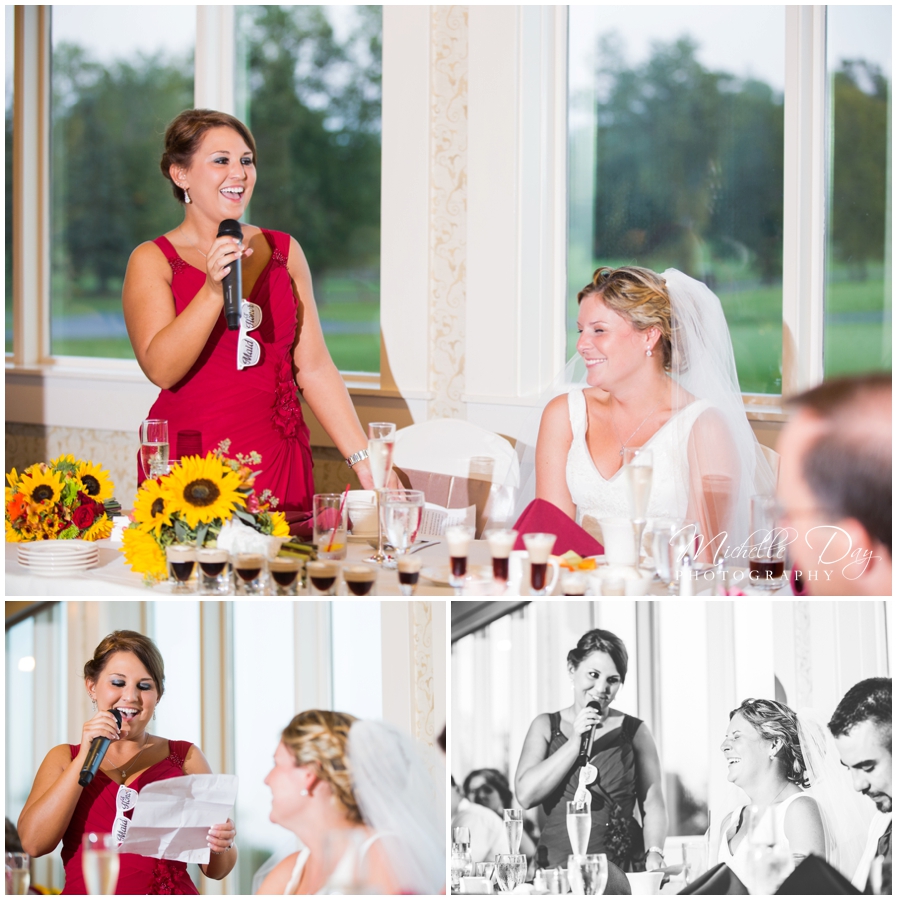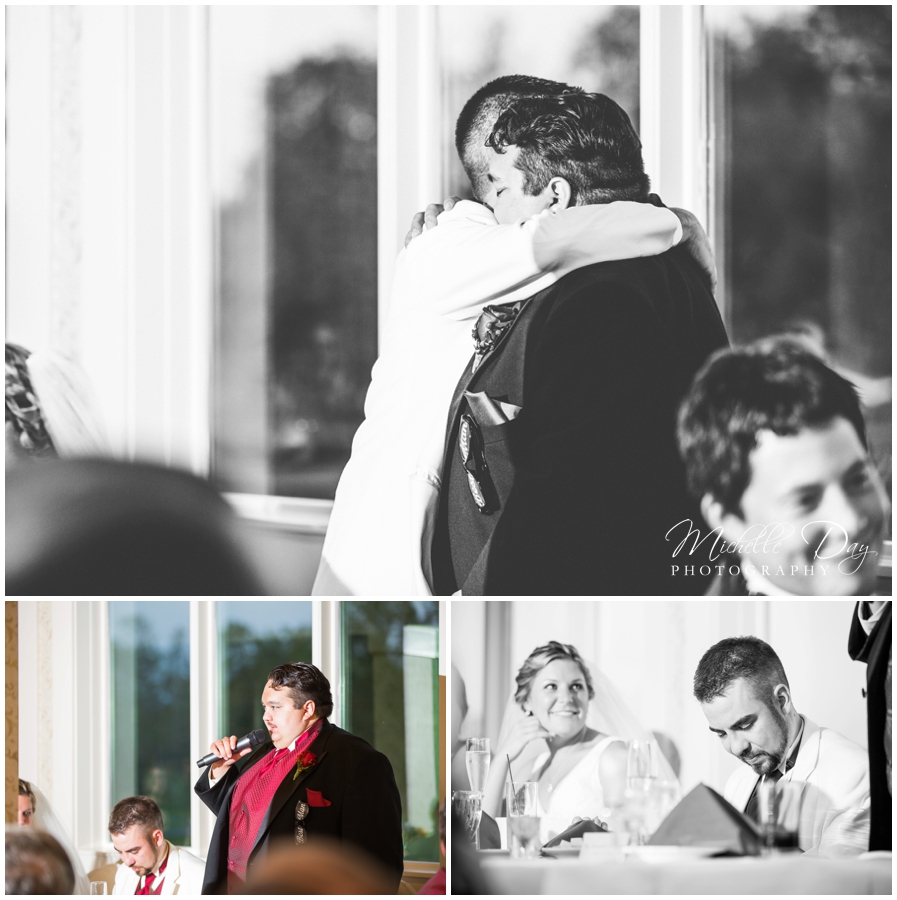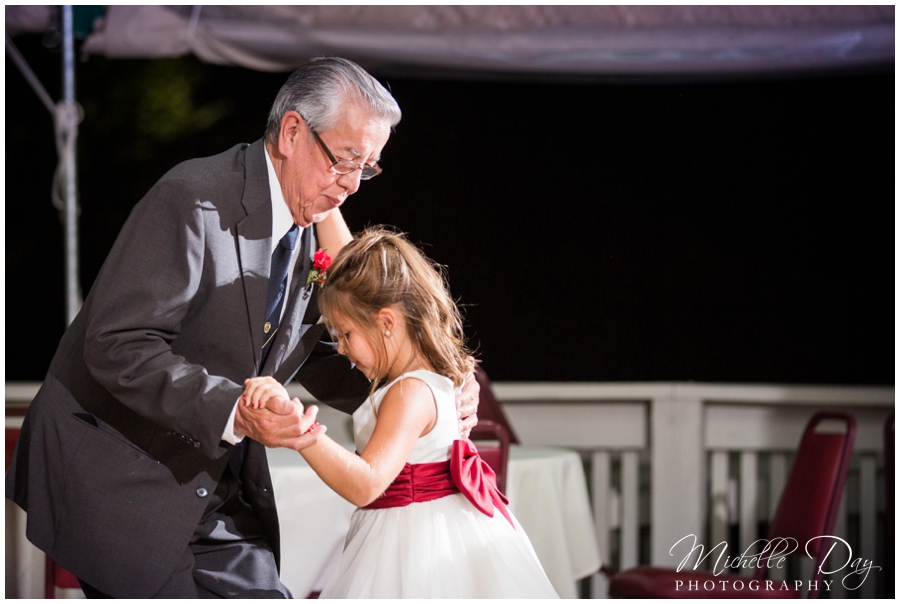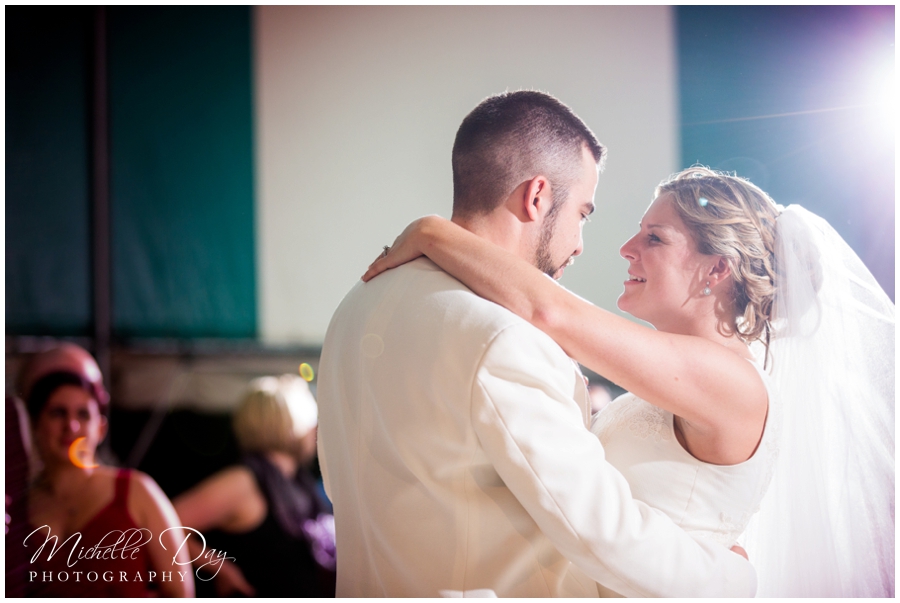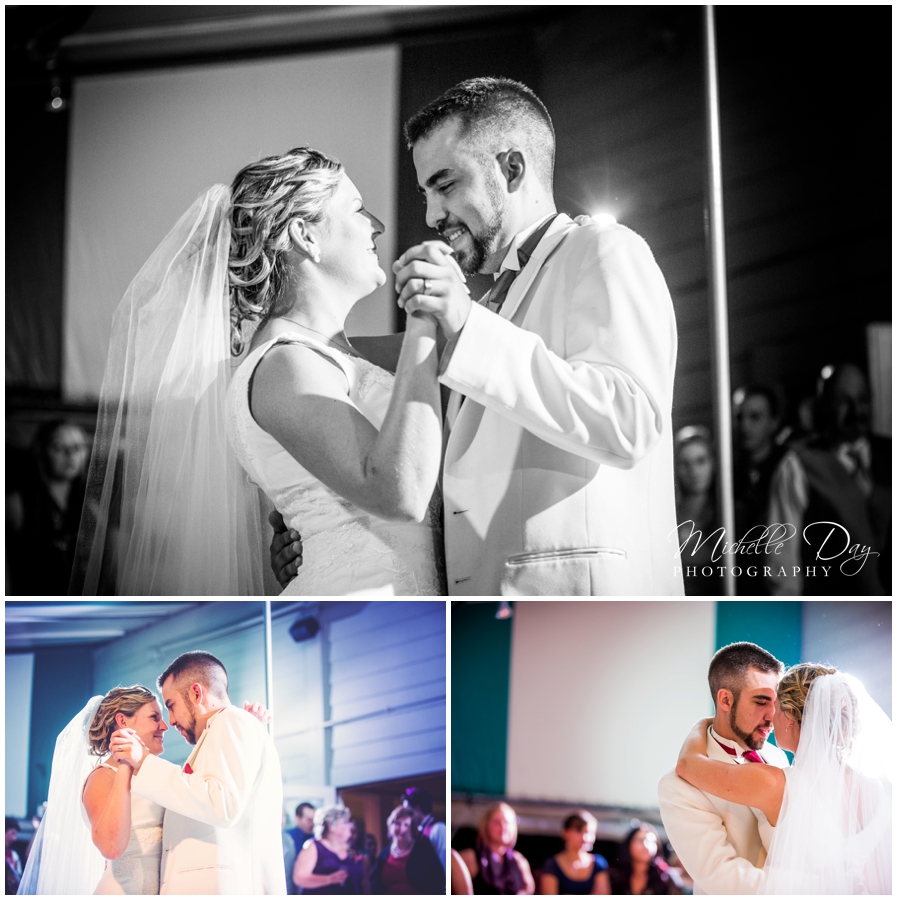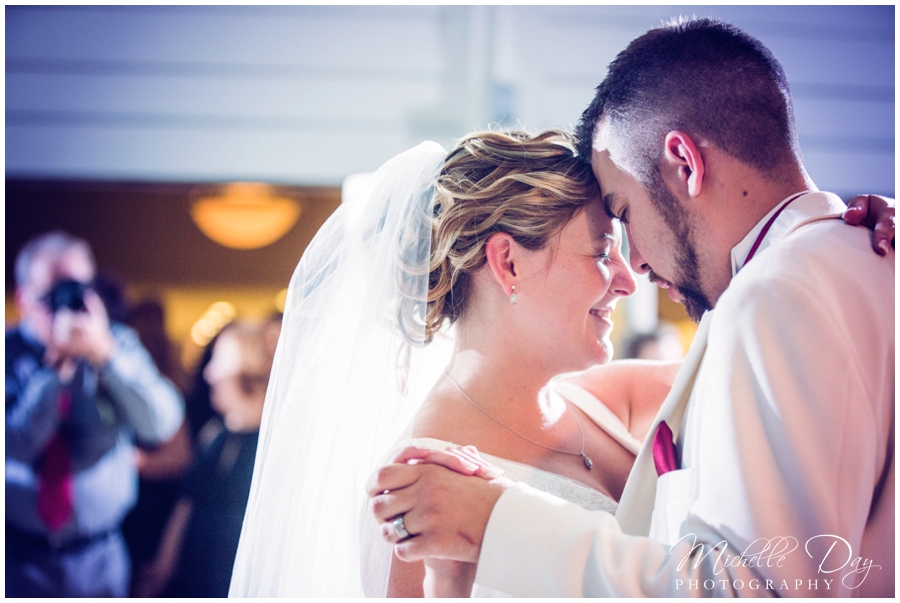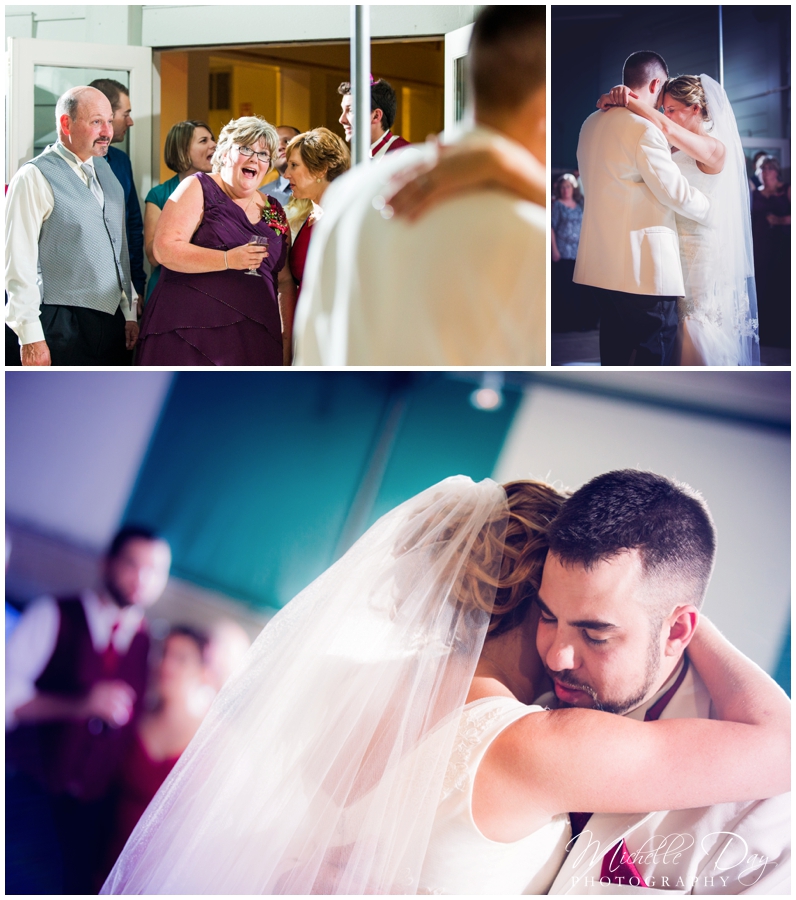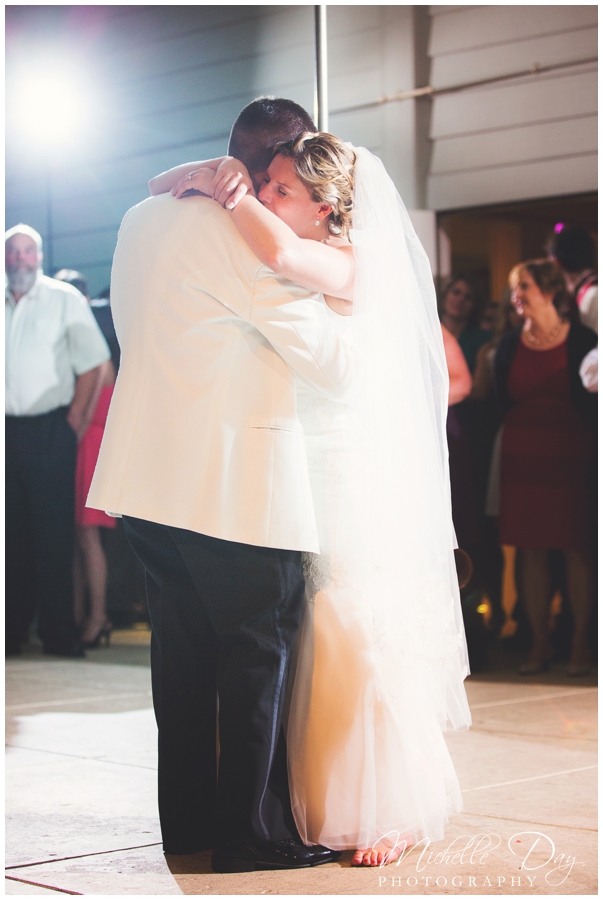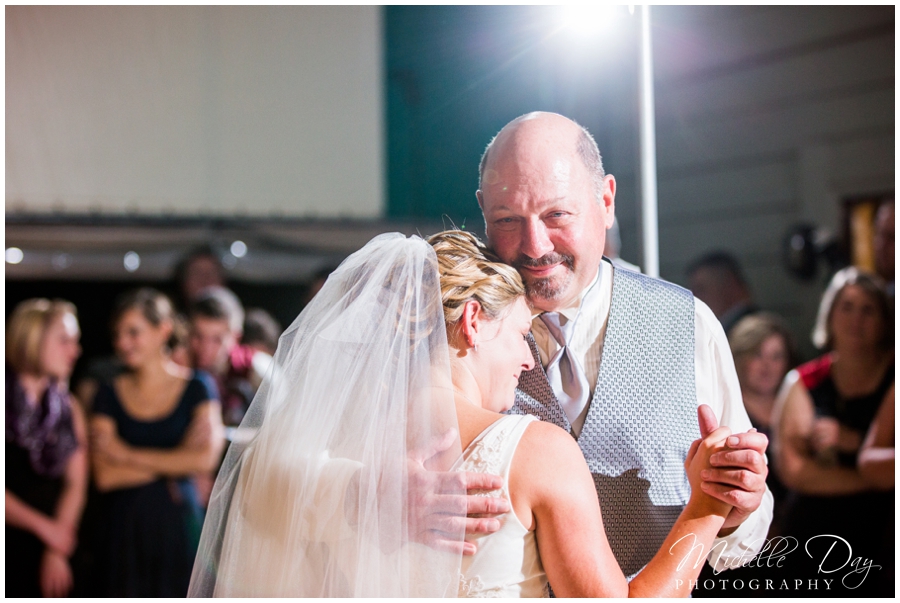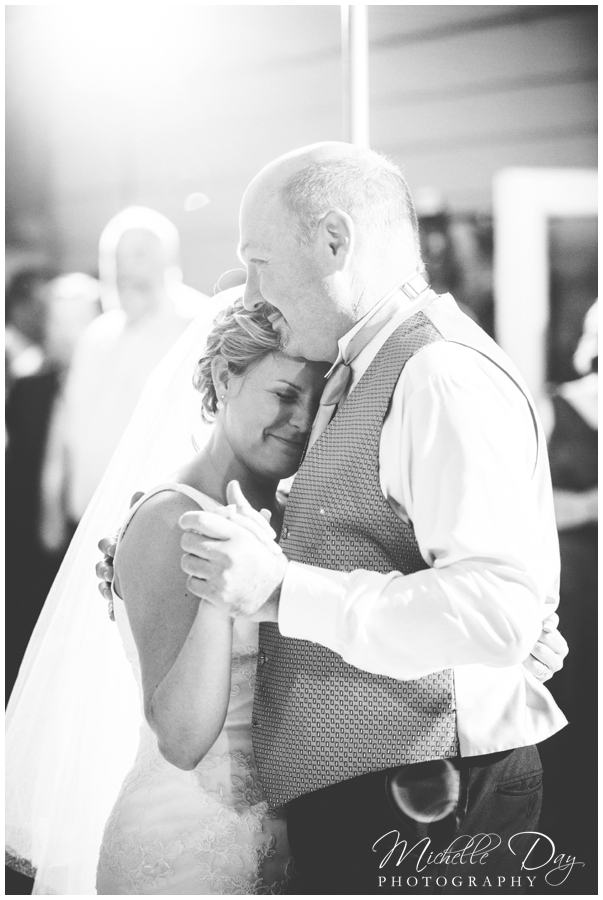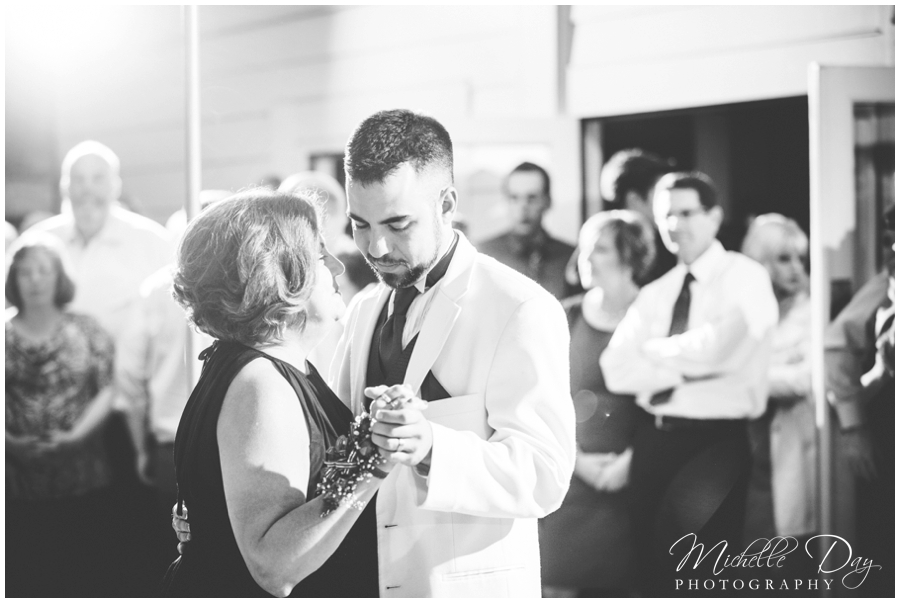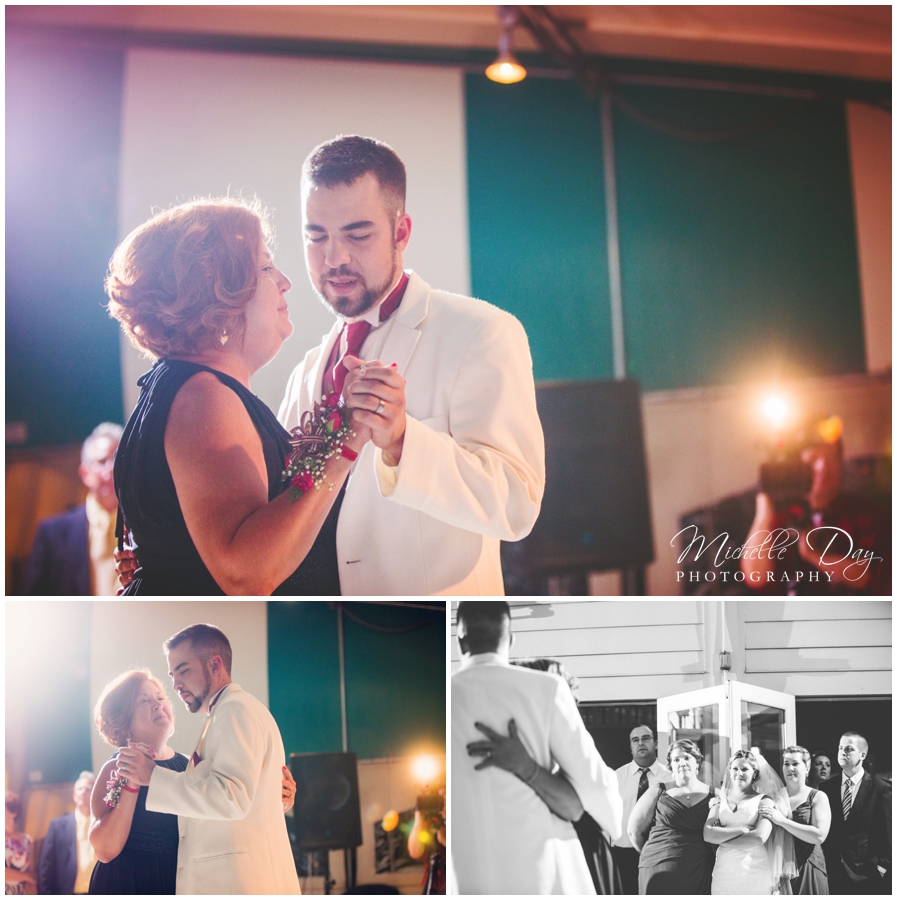 Then it was time to party and this crowd knew how to keep the dance floor moving!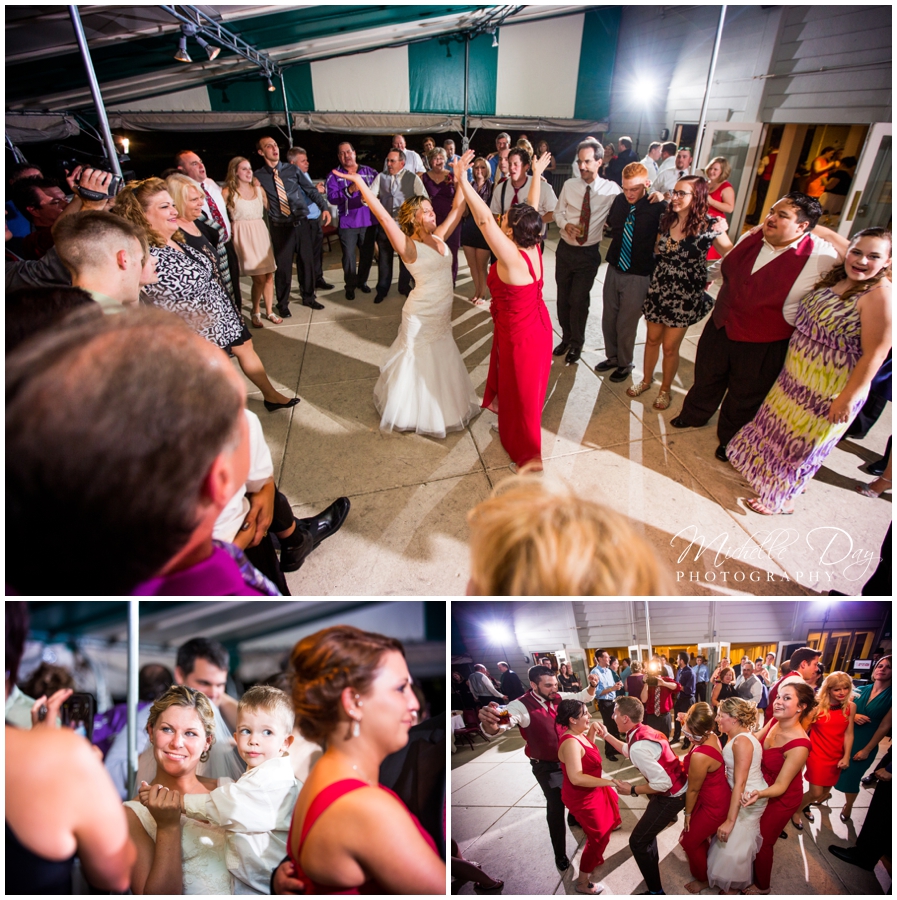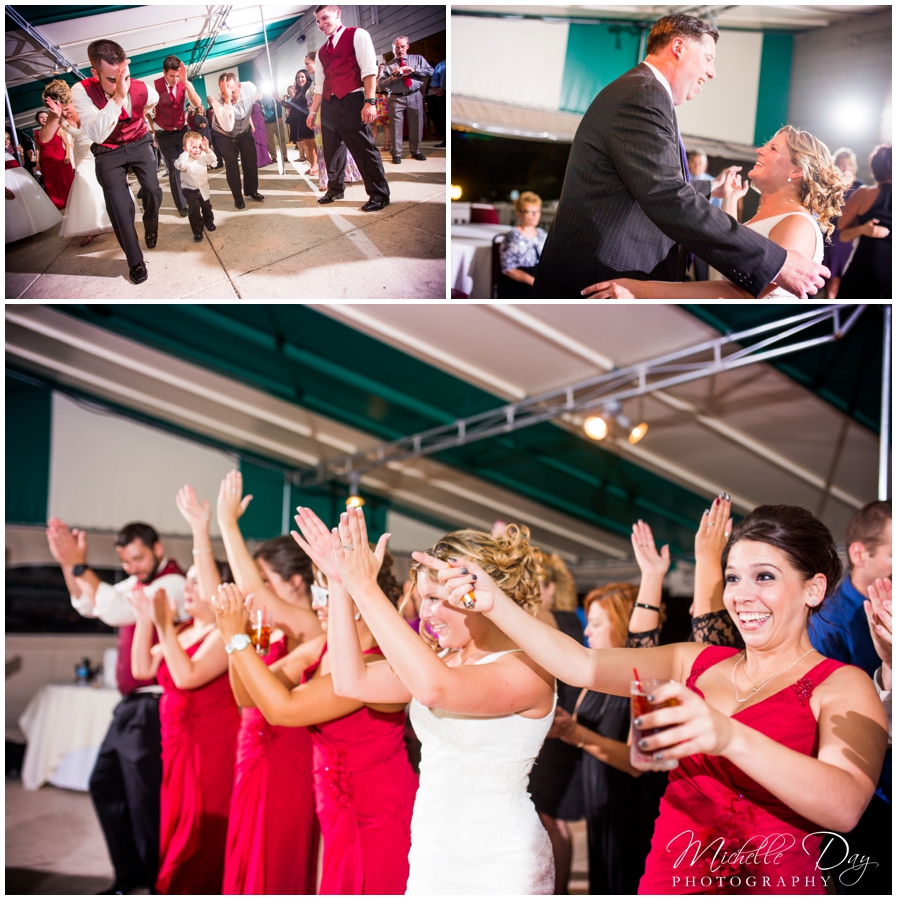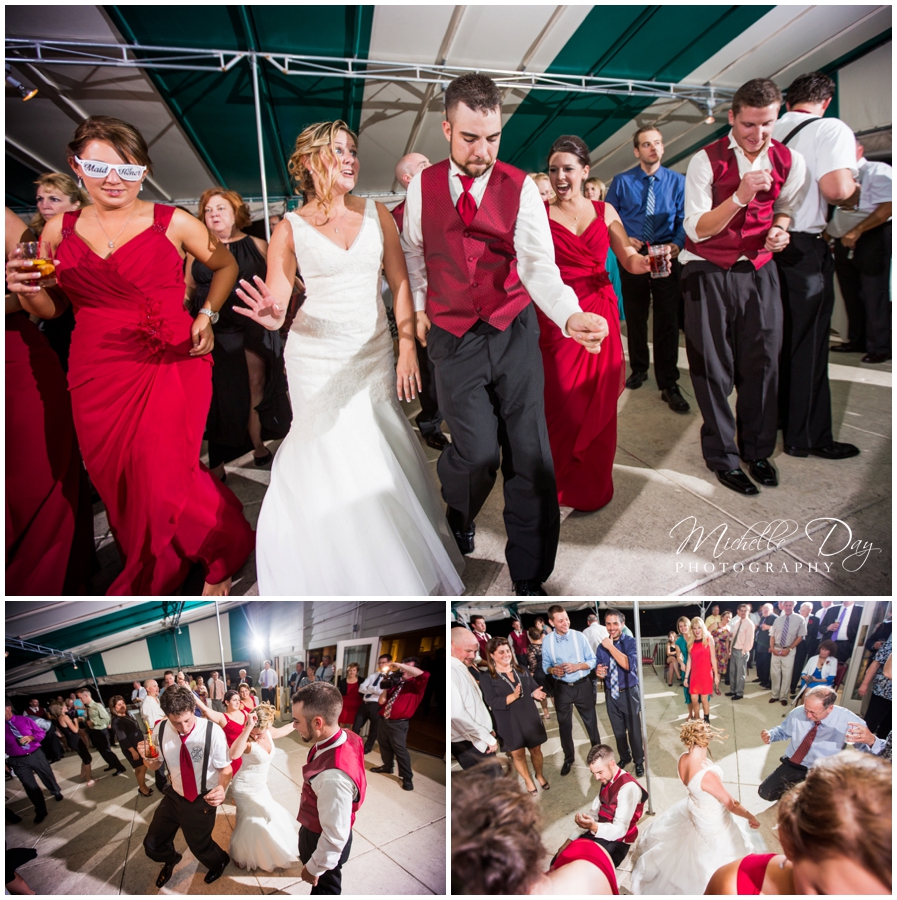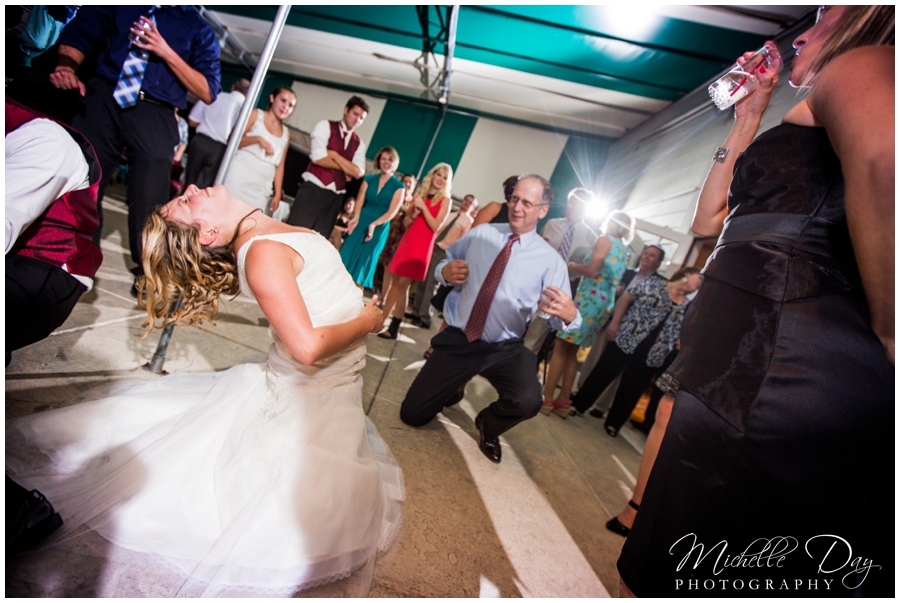 My kind of bride!  You go girl!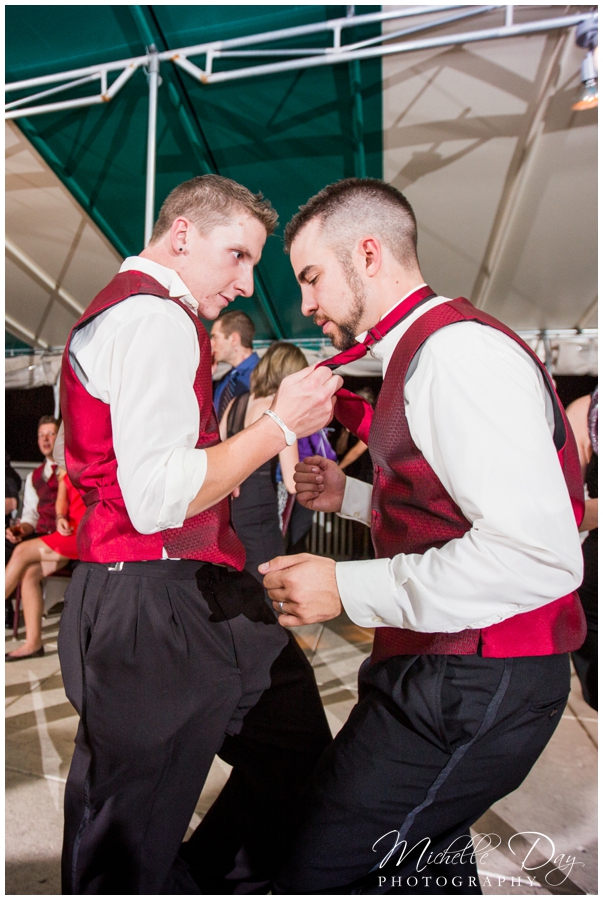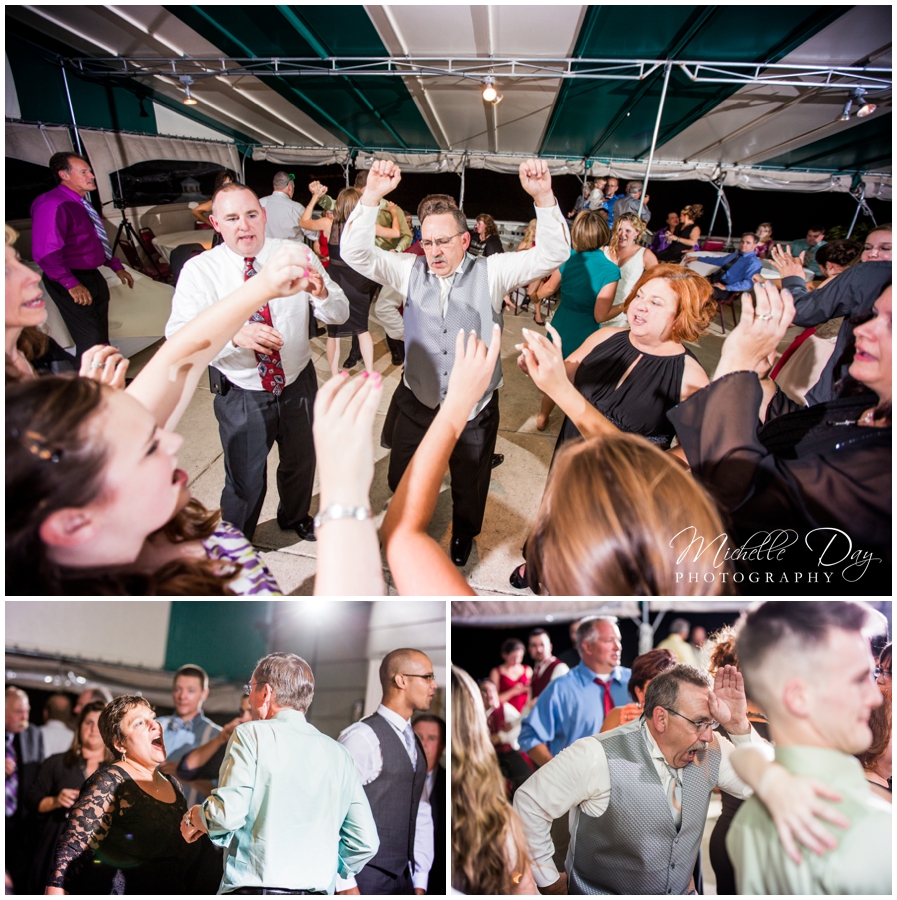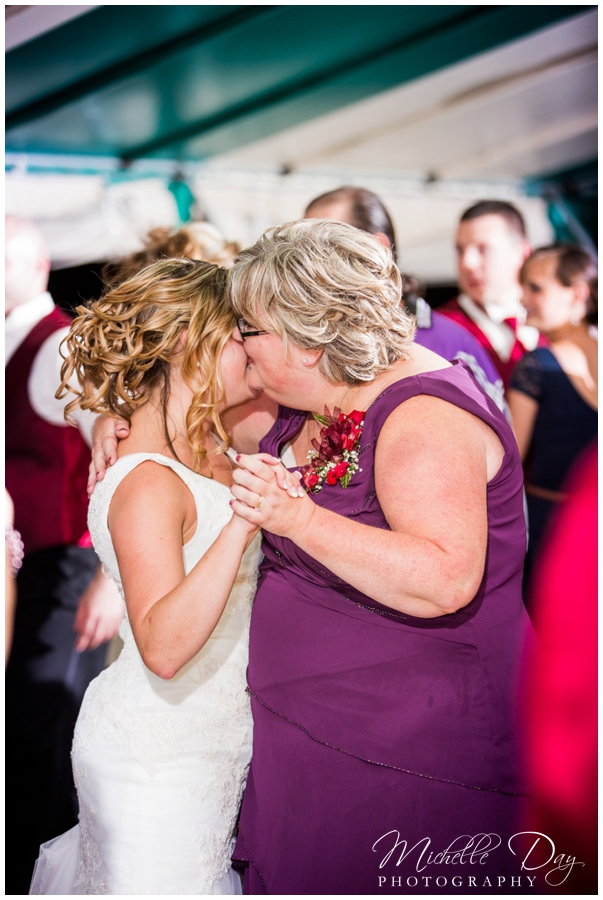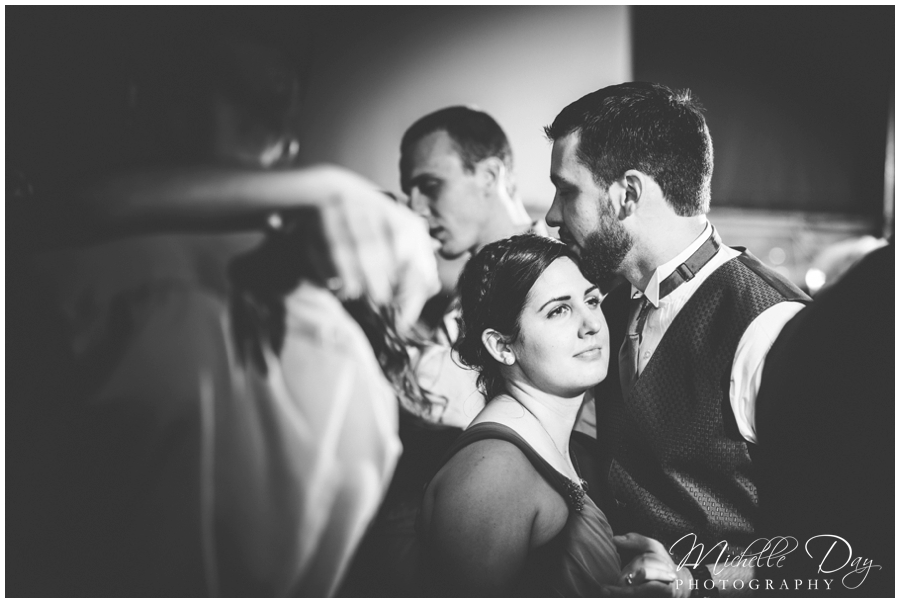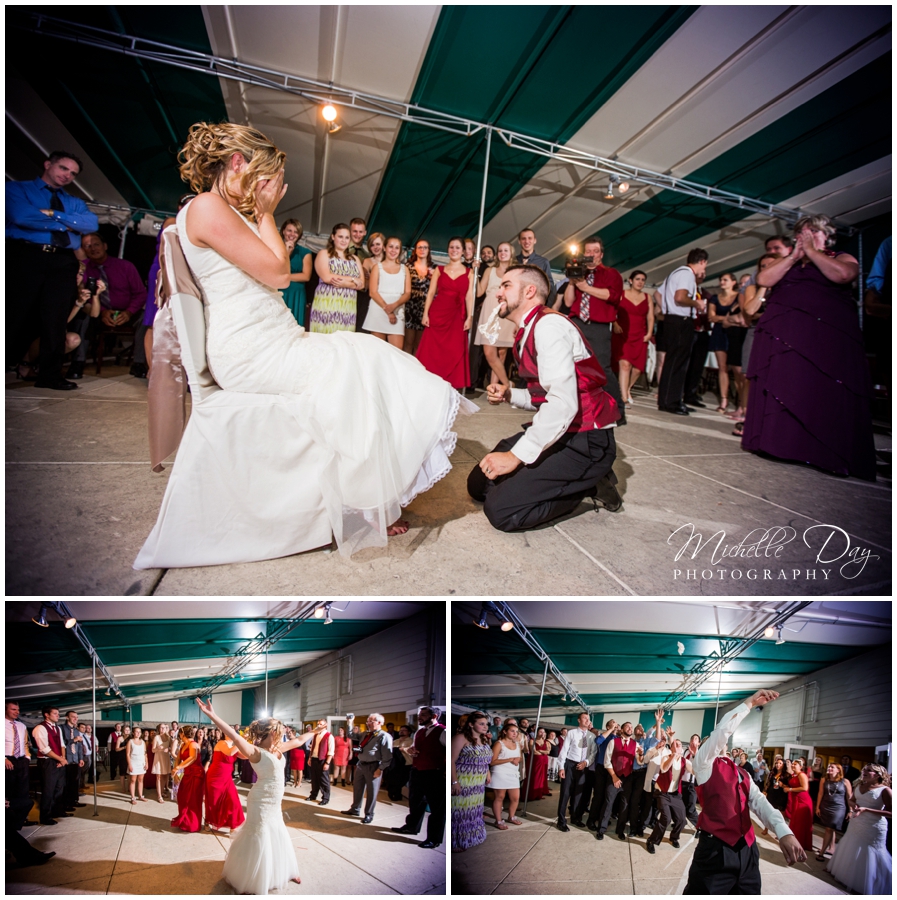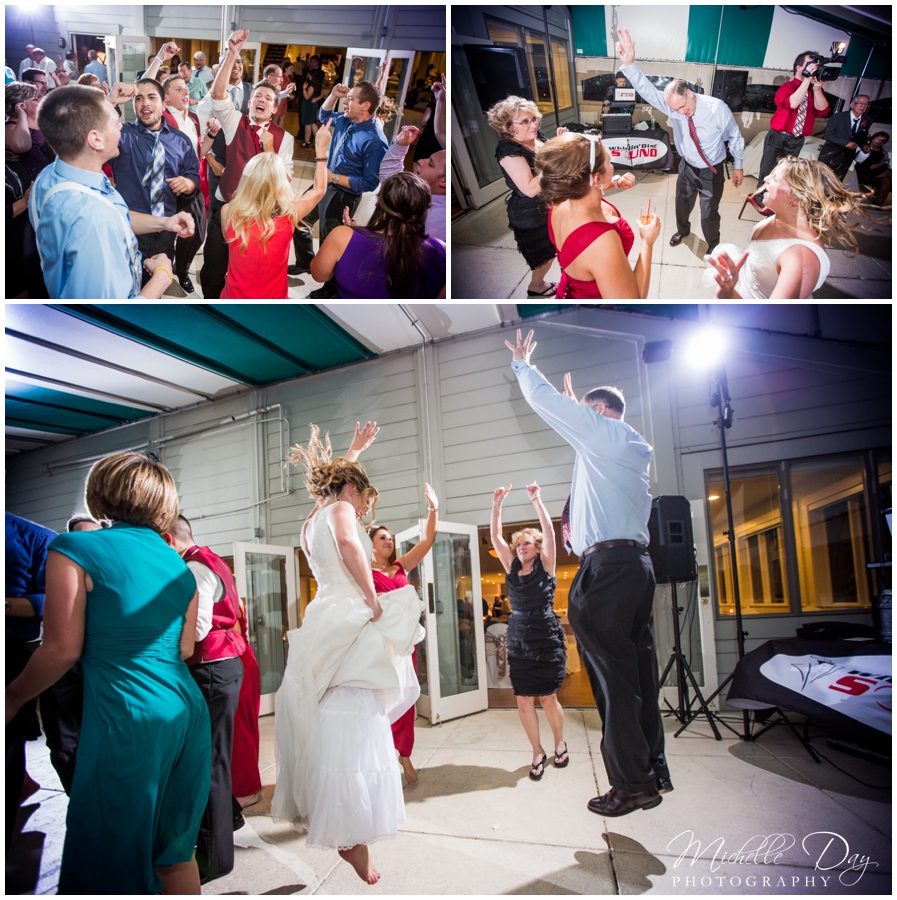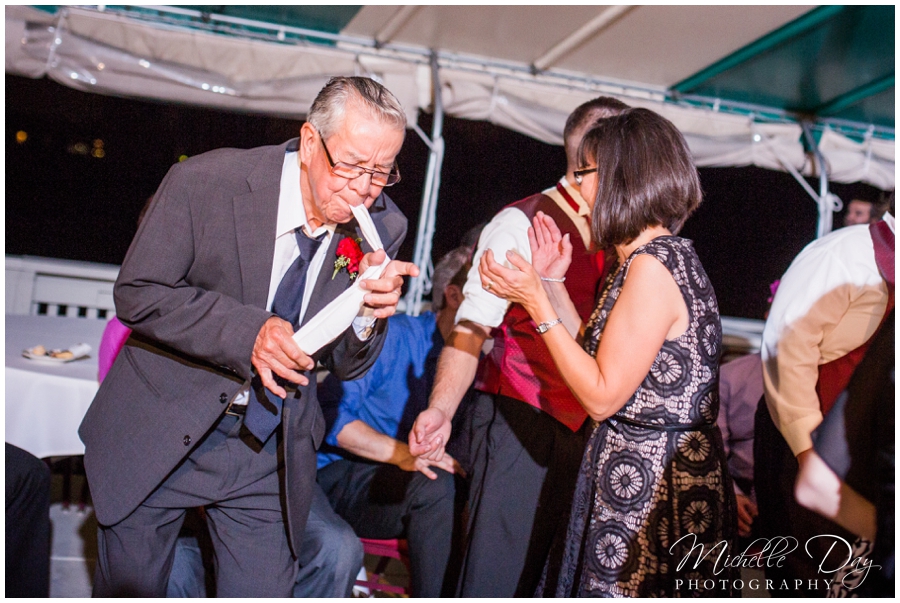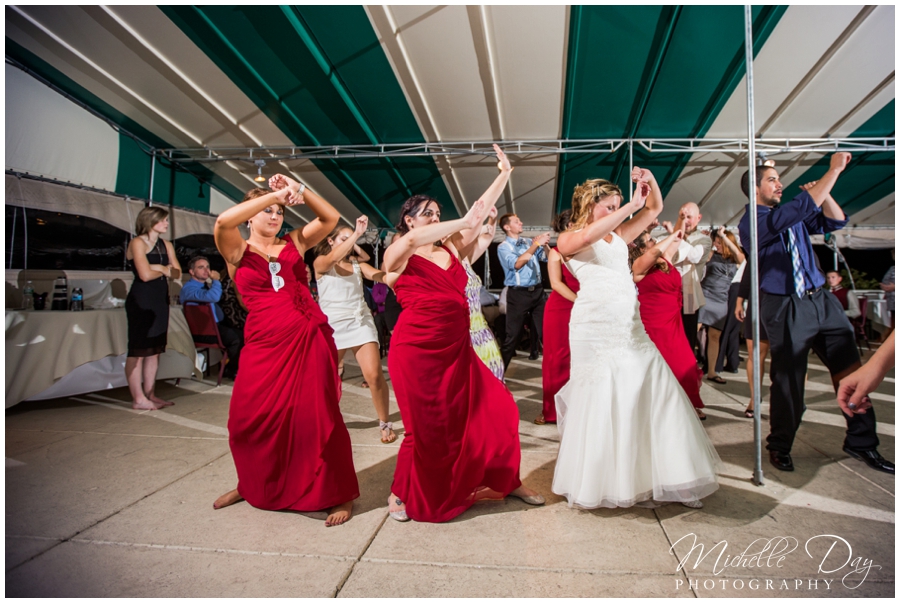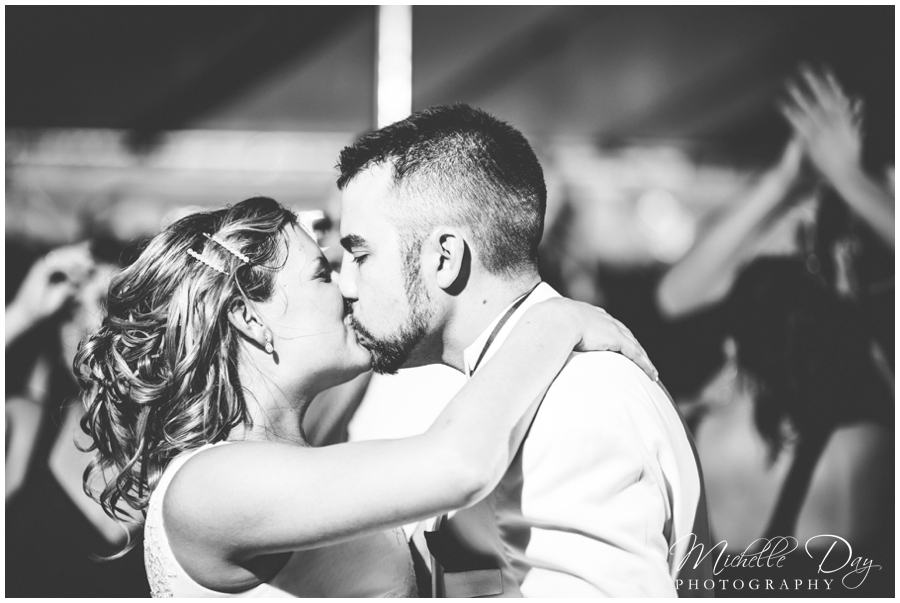 Rockin' Professionals who made their day possible:
Venue: Glen Oak Country Club
Flowers: DeVine Designs
Dress: David's Bridal
DJ/Entertainment: Whirlin' Disc Sound
Cake: Dessert Deli
Buffalo ny wedding photographers, wedding photographers buffalo ny, buffalo wedding photographers, Michelle Day Photography is a premiere boutique wedding photography business serving all of Western New York, including Buffalo, Rochester, the Finger Lakes, Niagara Falls and anywhere your wedding journey takes you.