Kelly & Greg | Destination Wedding Photographers Buffalo
Washington D.C. Wedding Photography, Destination wedding photographers buffalo
After a crazy cold and snowy winter, I was more than ready to shed the winter blues and hop a plane to open my busy wedding season!  Destination: Chantilly, VA for Kelly and Greg's wedding.  I have known Kelly since college and when she asked me to photograph her wedding last year, I had to say yes.  This was my first time traveling for work and doing a "destination wedding" and I have to say, I loved it!  Kelly and Greg planned an early spring wedding to be held at the beautiful Sunset Crest Manor in Chantilly.  Mid 50s and abundant sunshine were in the forecast and not a drop of rain in sight!  Seriously pure wedding day perfection for a wonderful couple.  To top it all off there was a glorious sunset painted in the sky for us that we definitely took advantage of to get some really cool shots.  Check them out at the end of the post.  Kelly and Greg it was so easy to see you two are perfect for each other and I wish you all the happiness in the world.  I had a blast capturing your day and thank you for bringing me all the way to Virginia to tell your wedding story.  Without further ado: Kelly and Greg!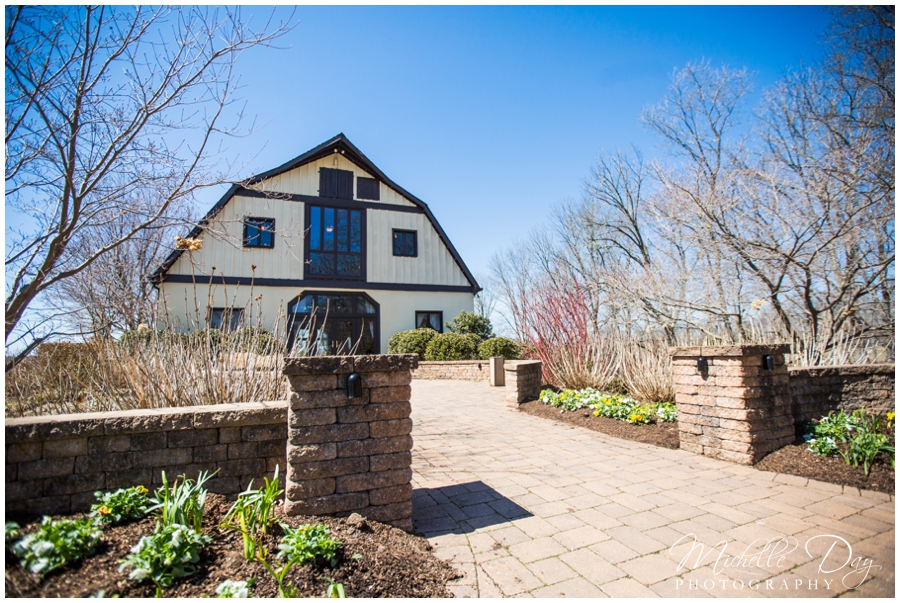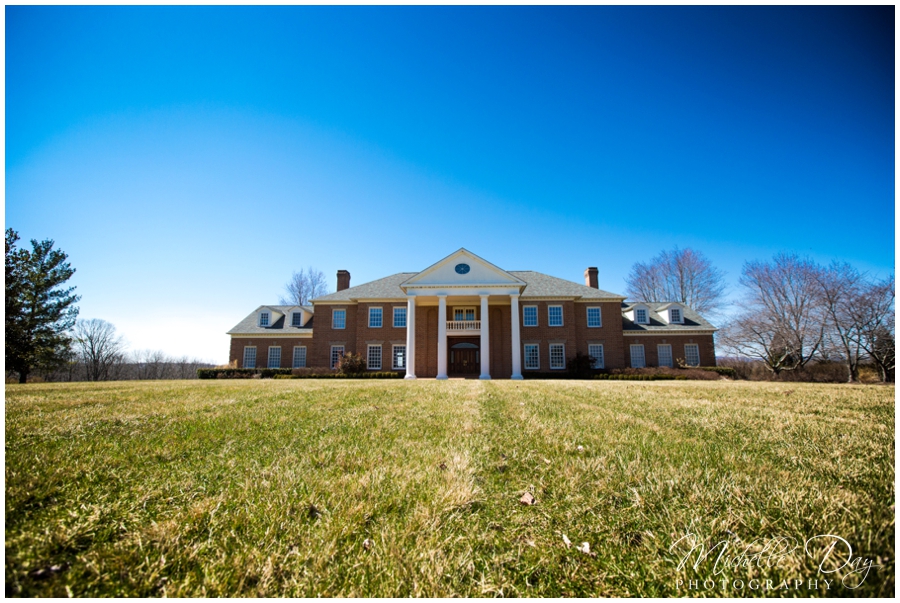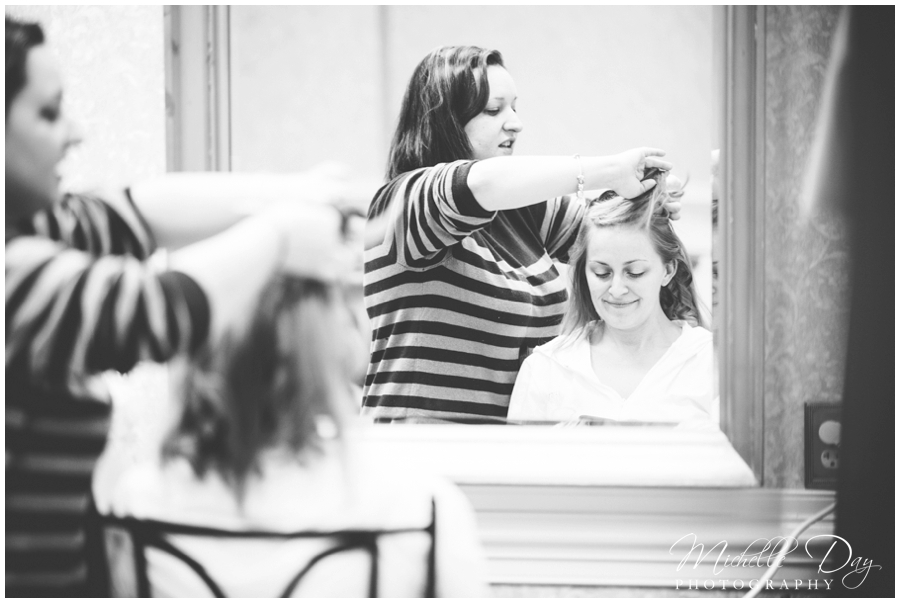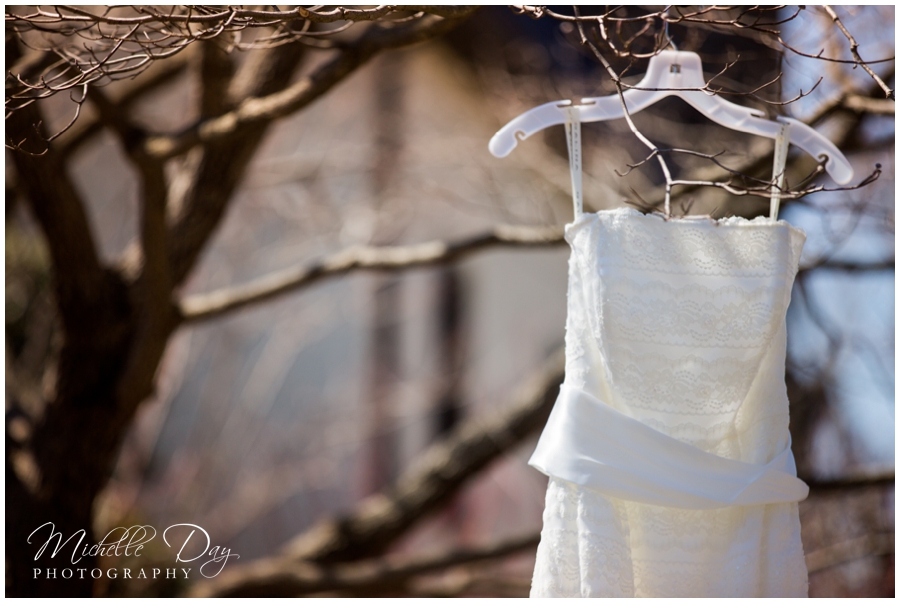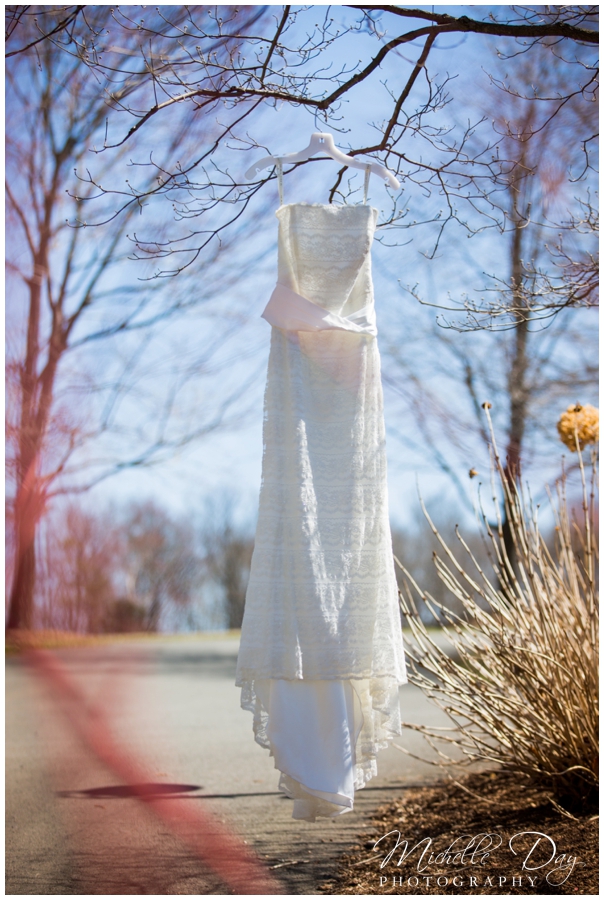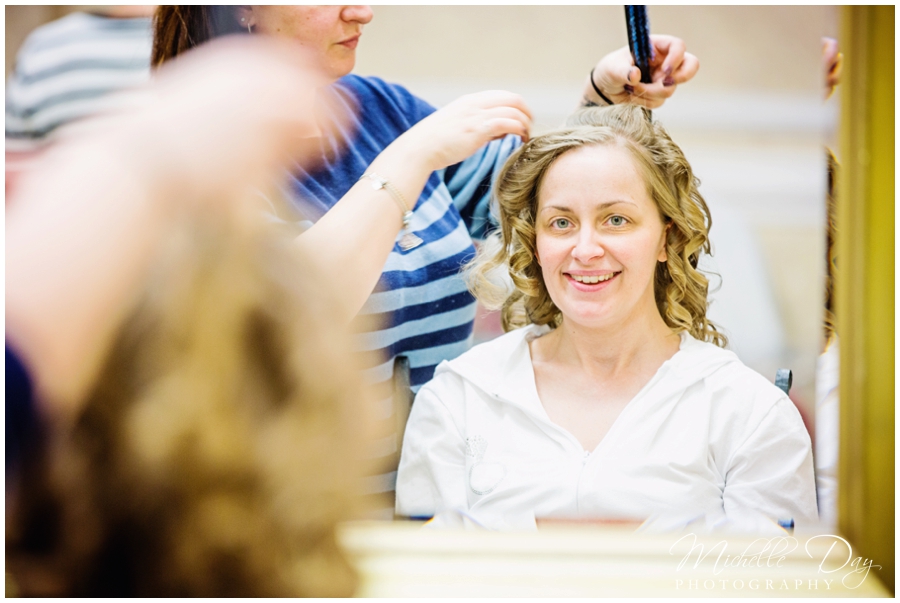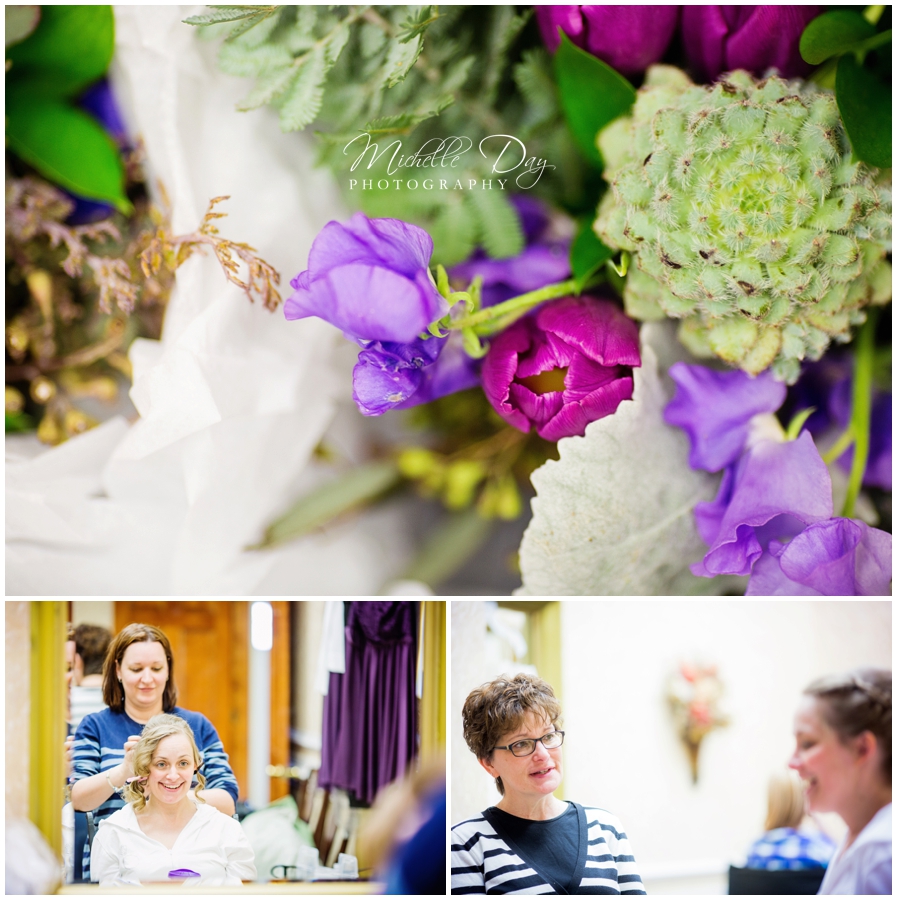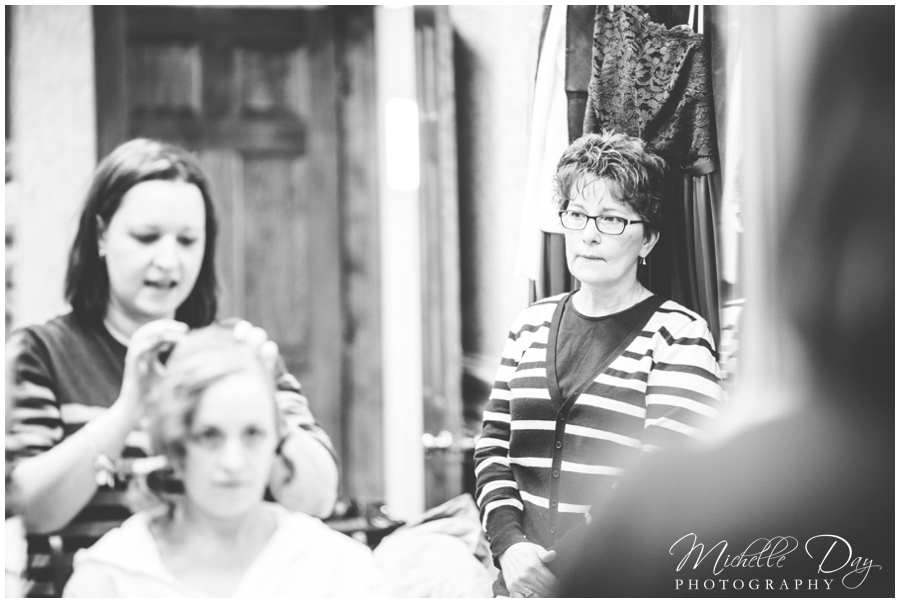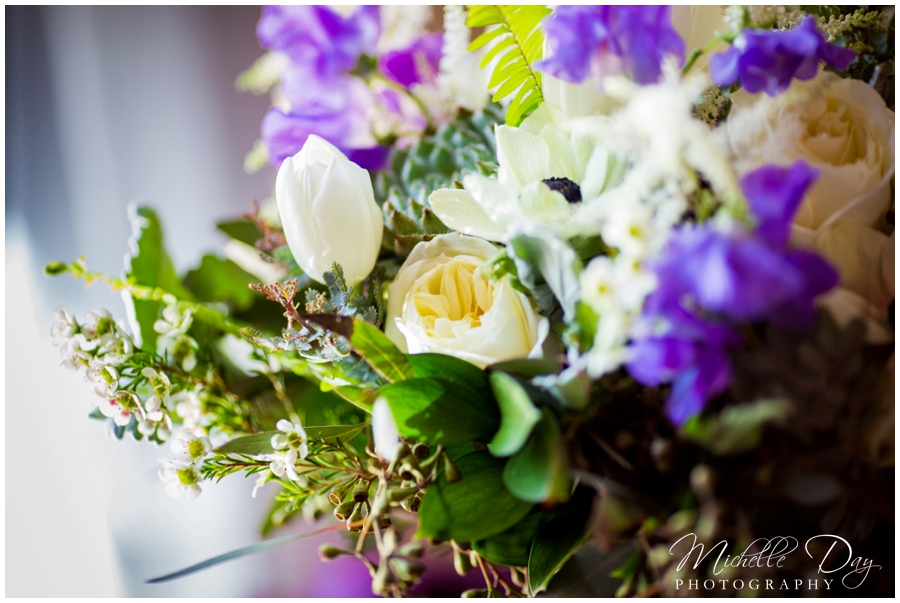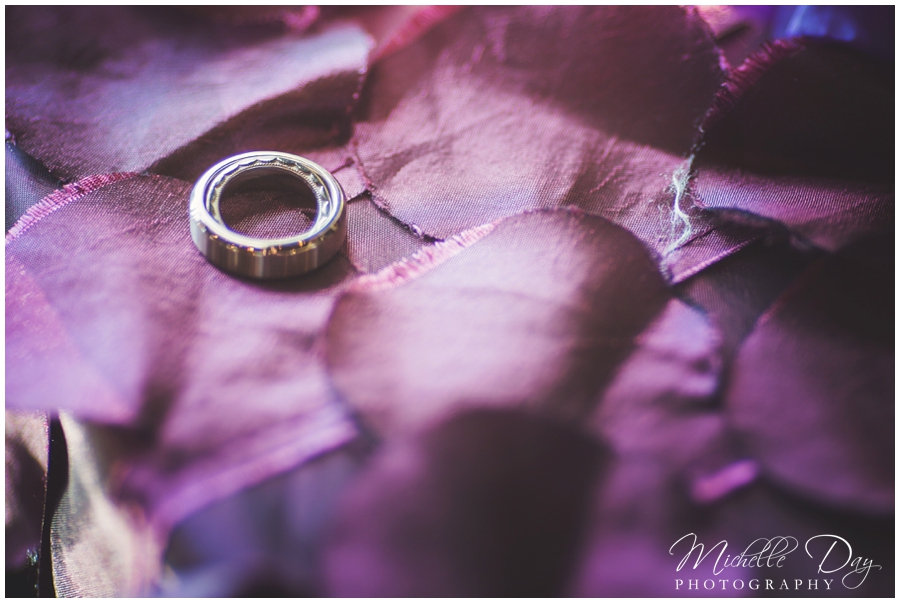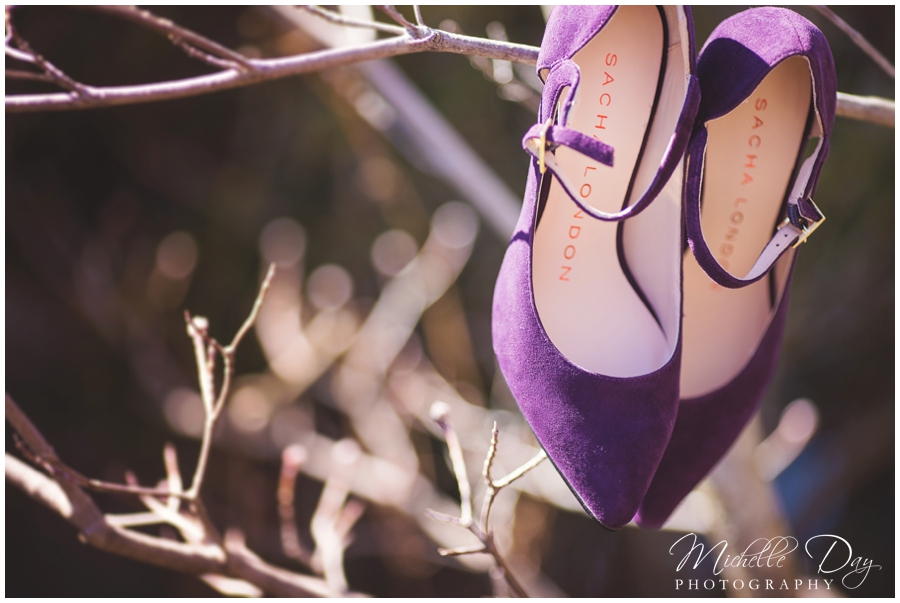 What girl doesn't love shoes?!?!?  These purple pumps were a perfect, saucy touch to Kelly's wardrobe for the day.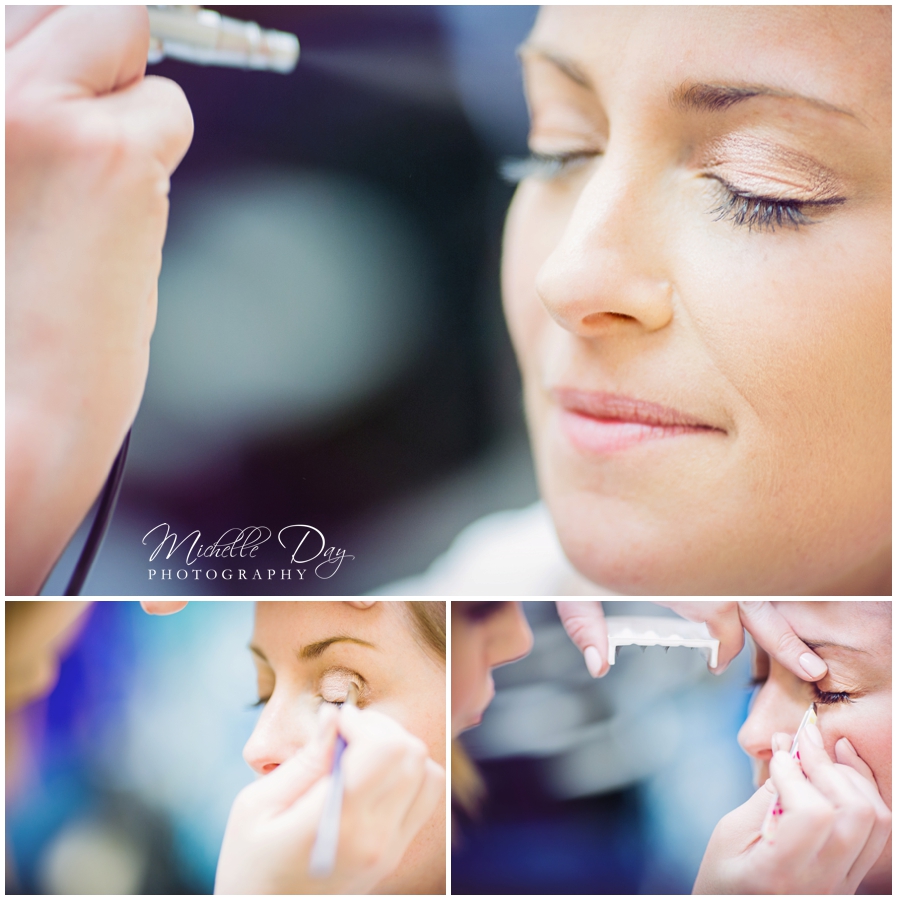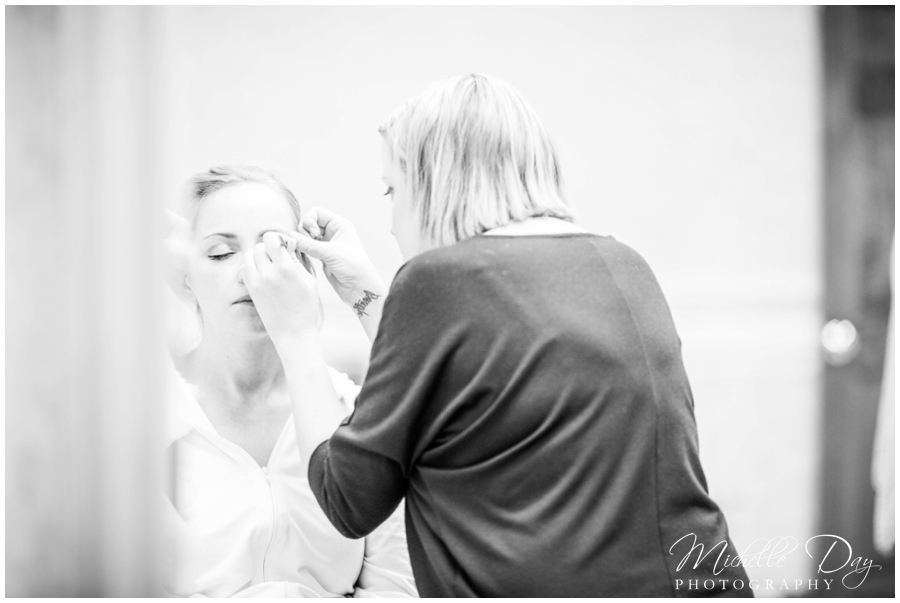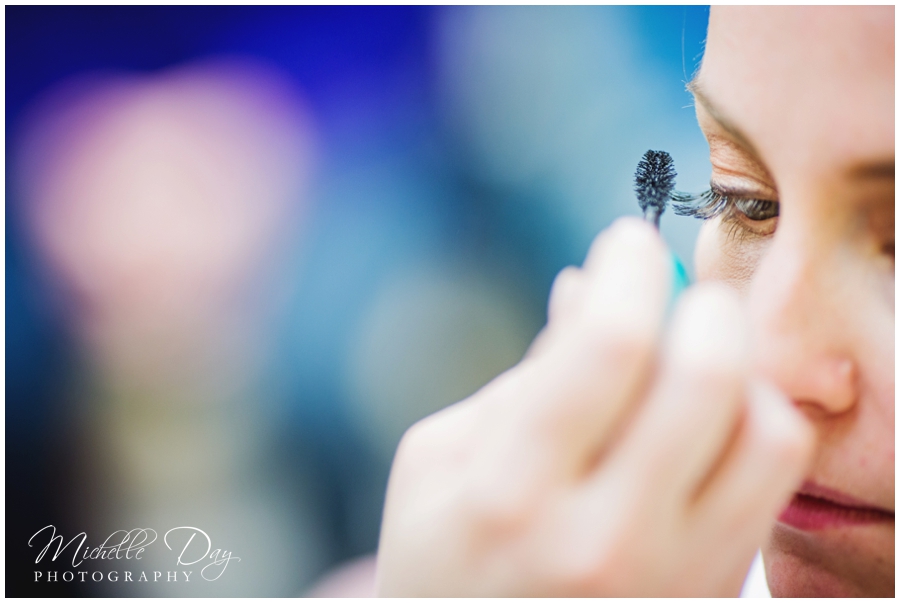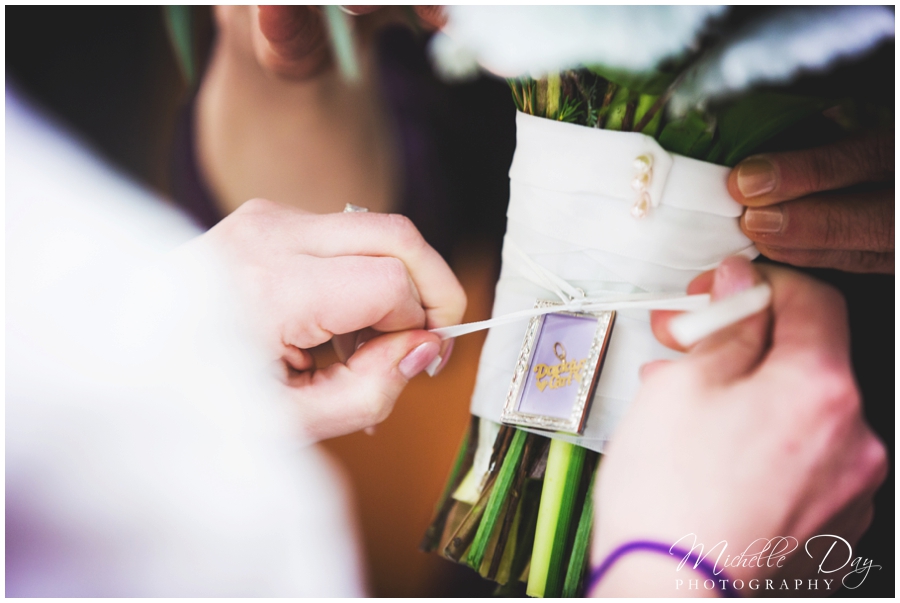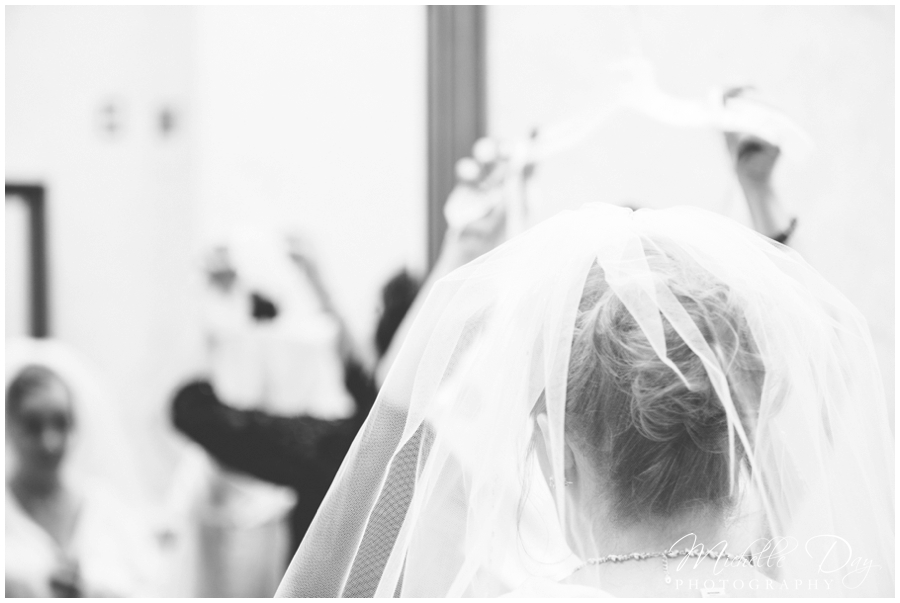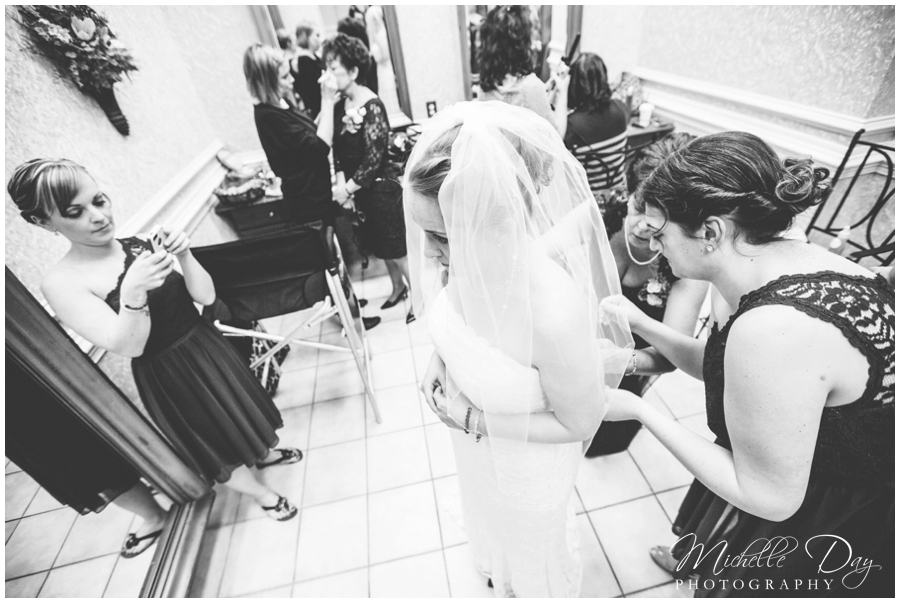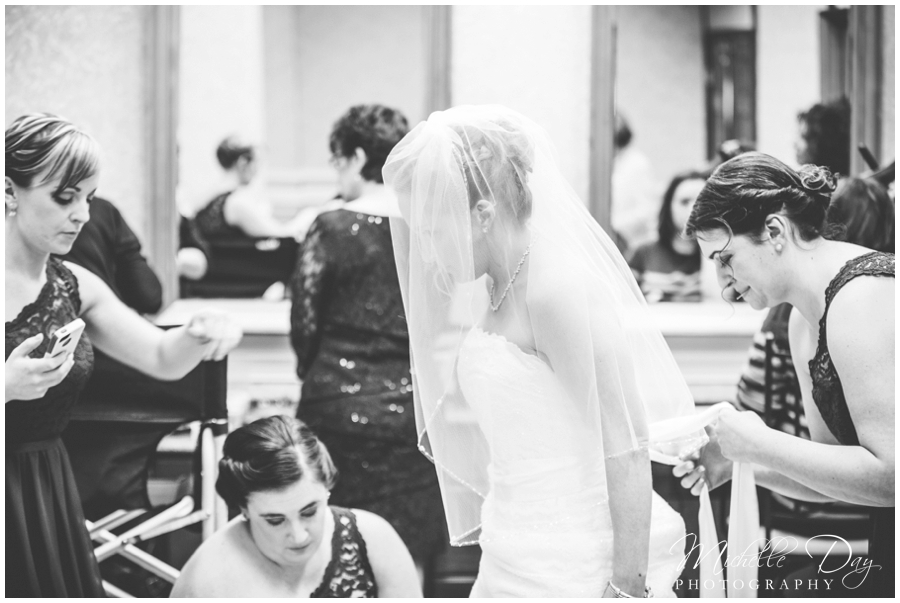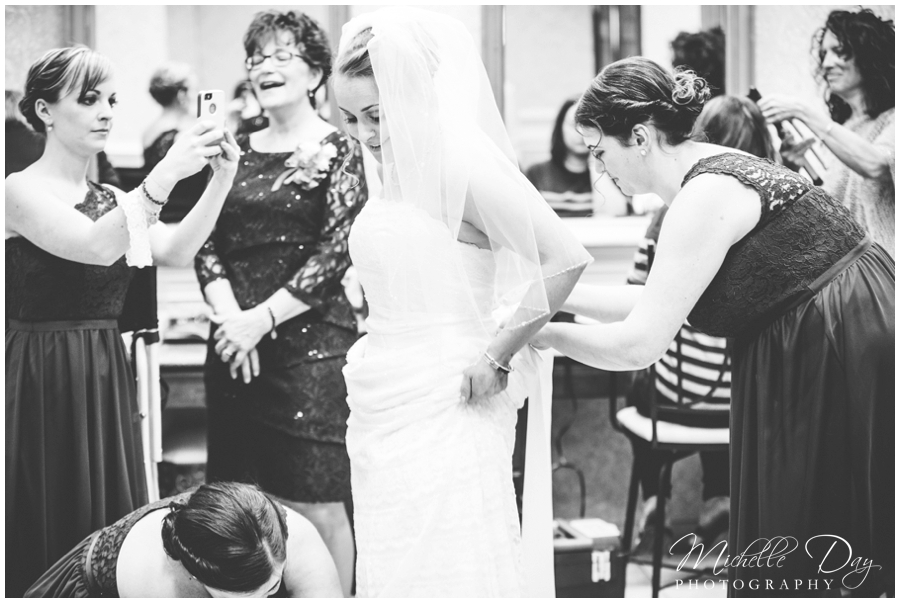 There is so much action in these shots of Kelly getting ready I love it!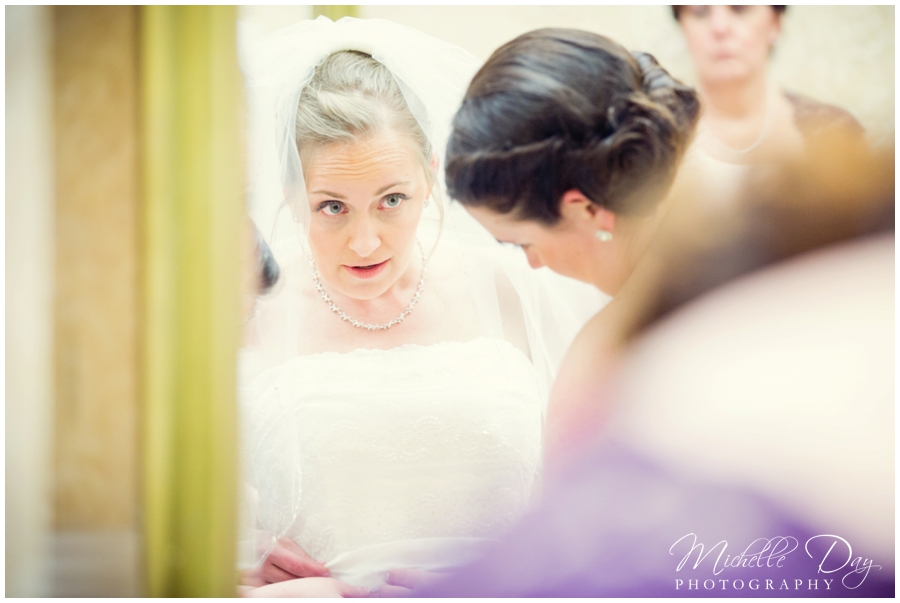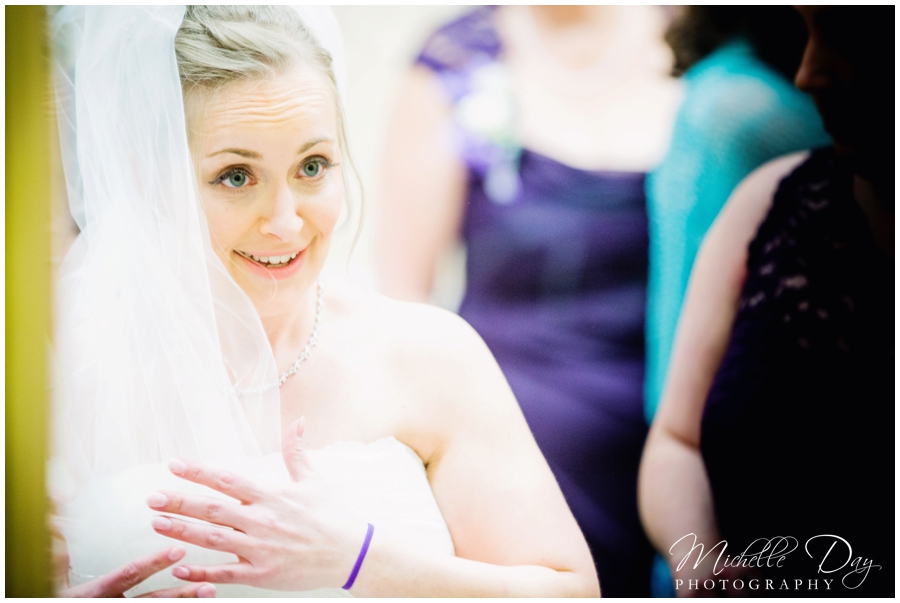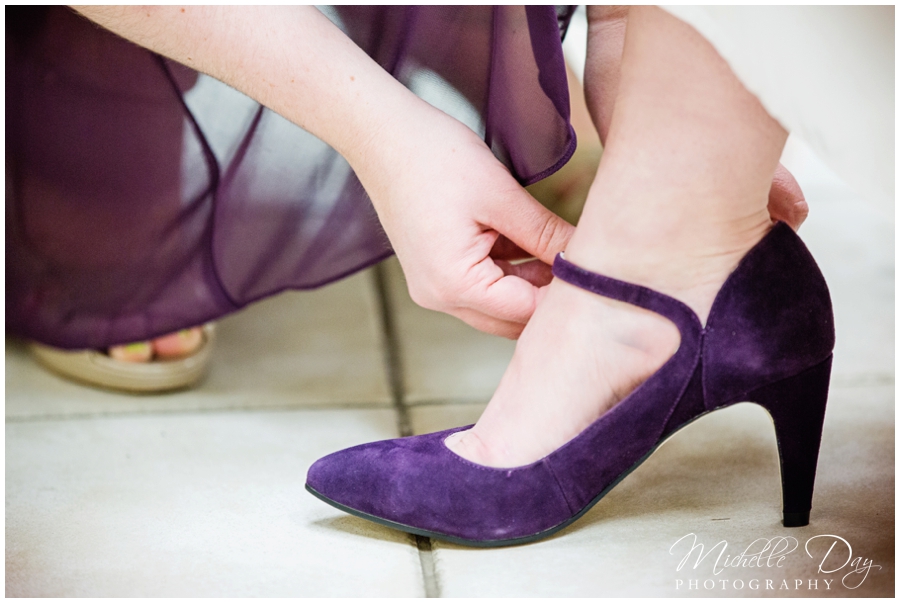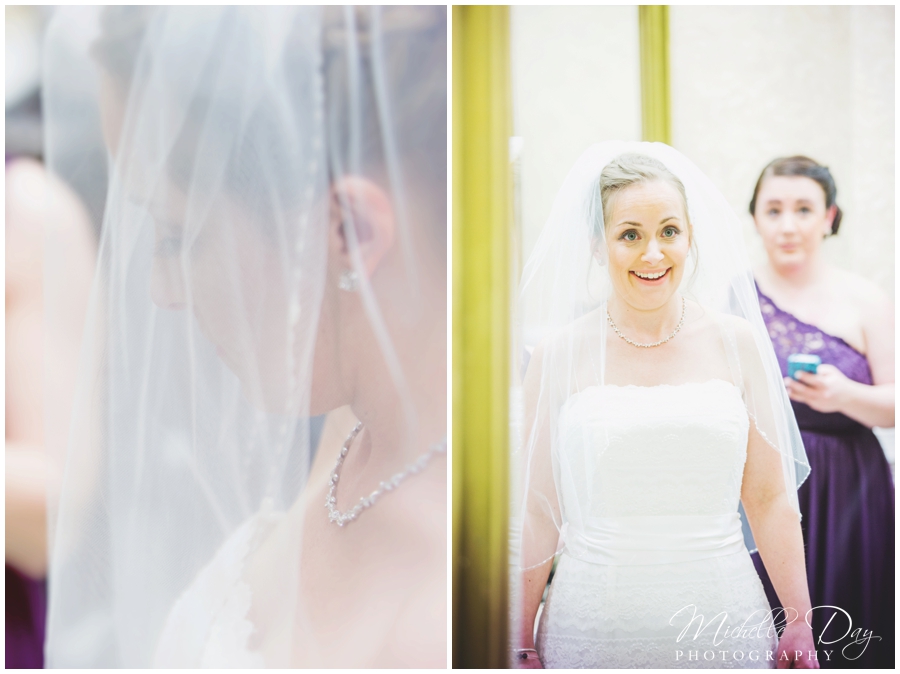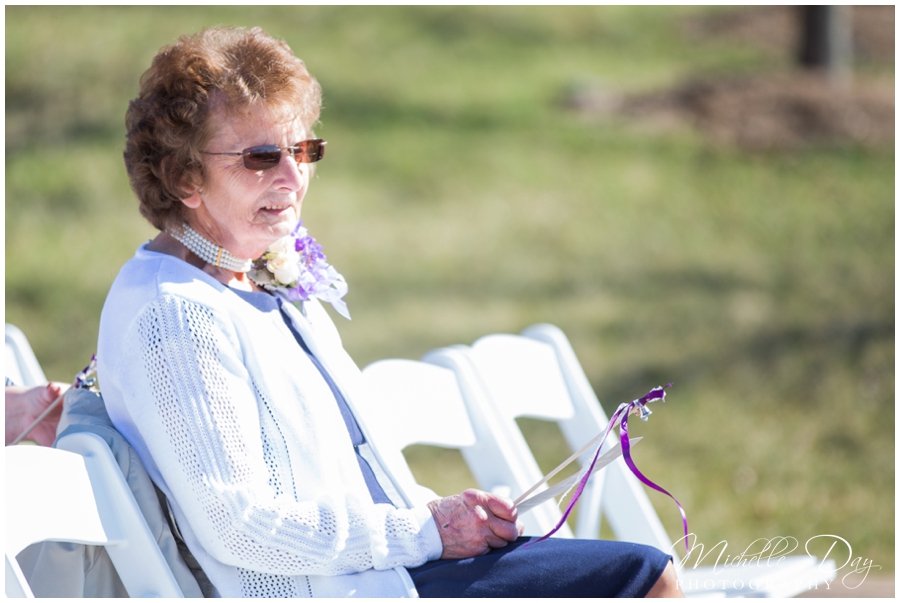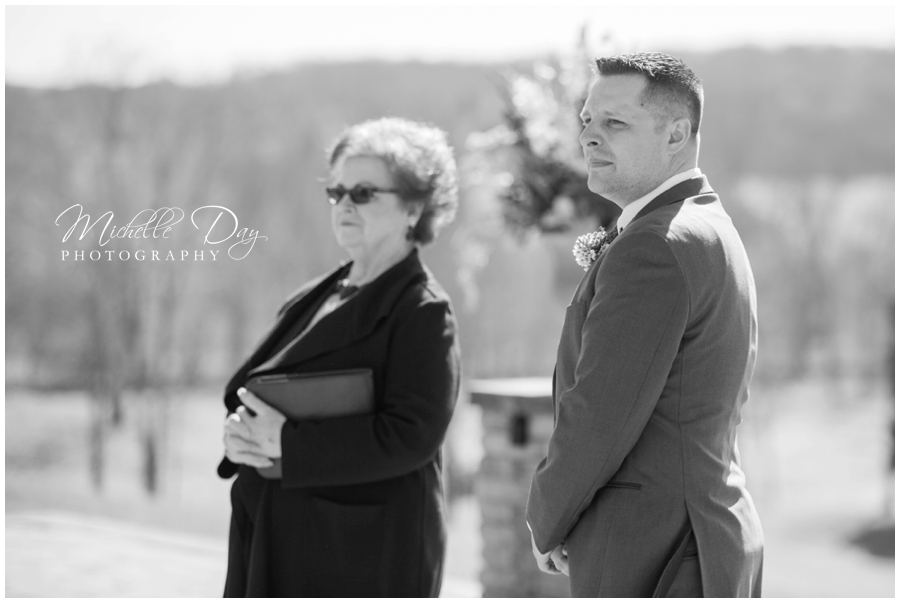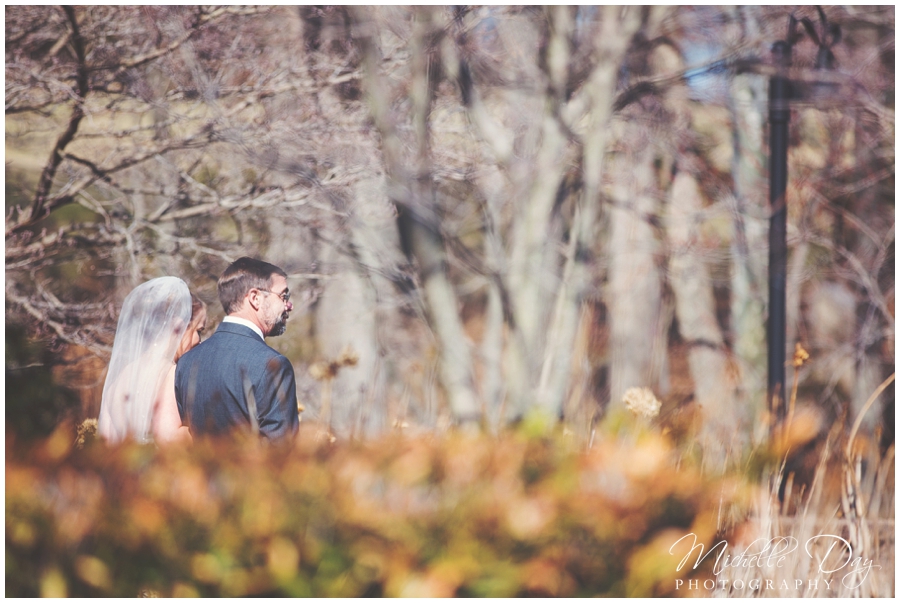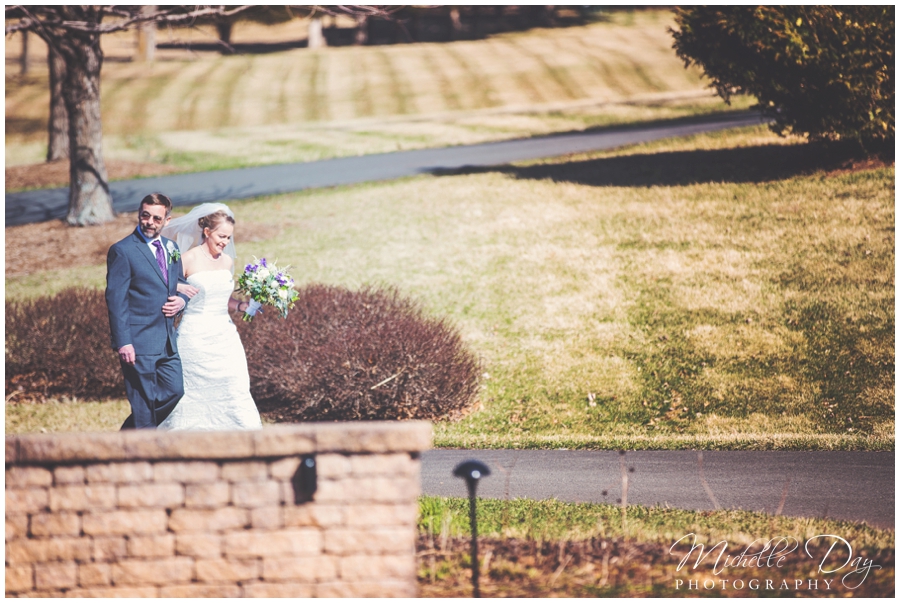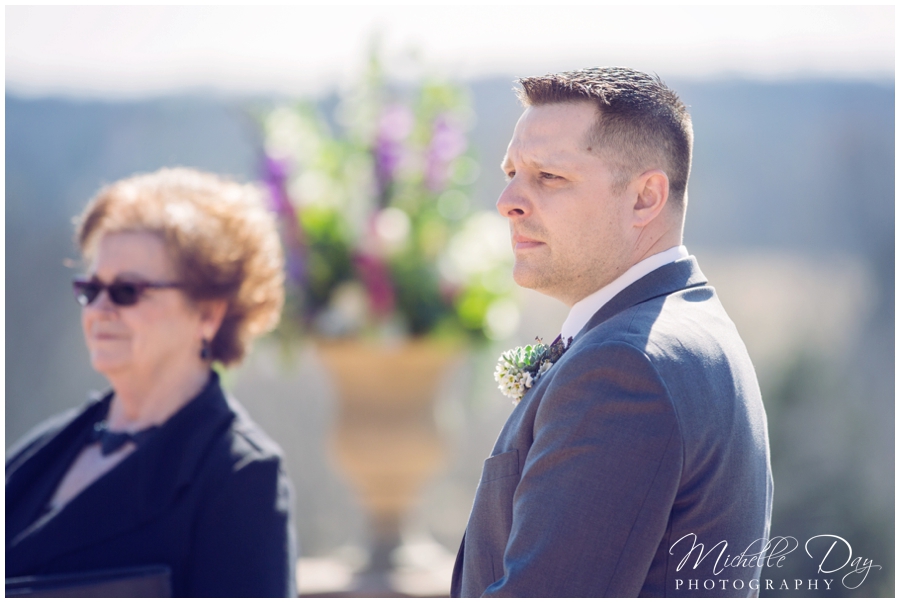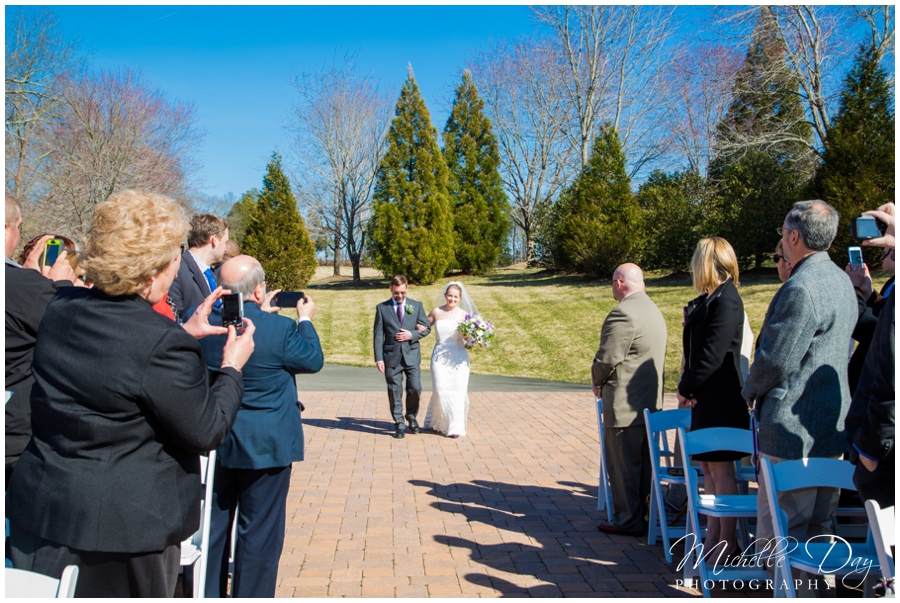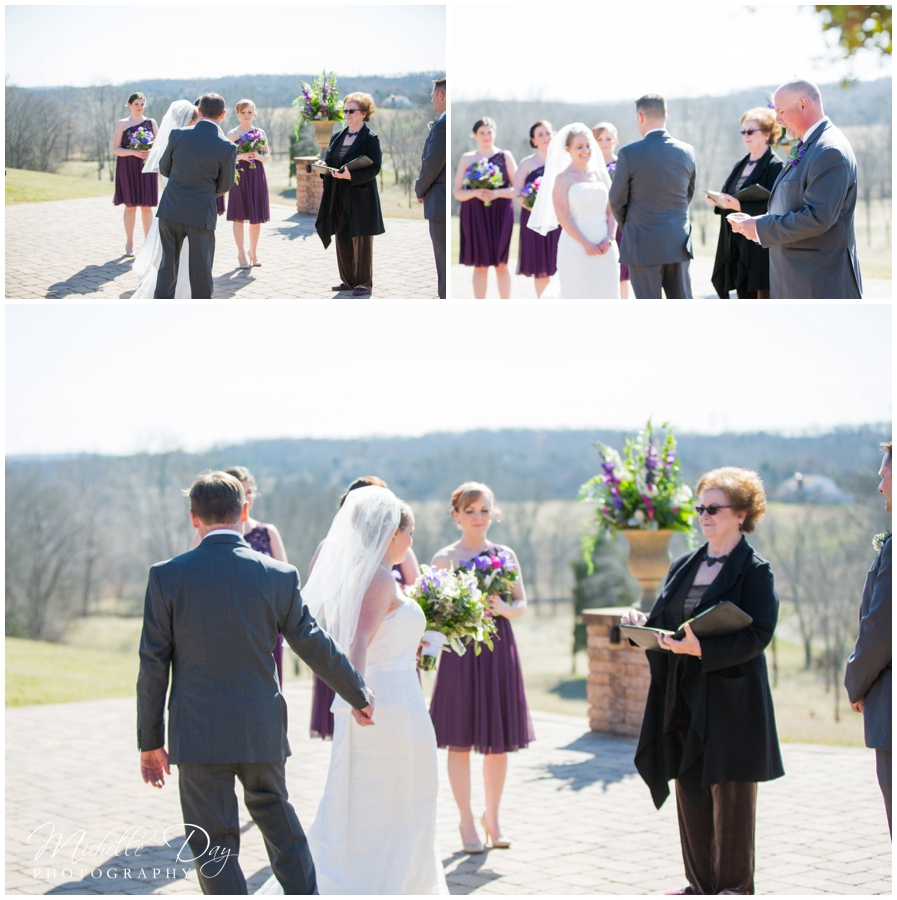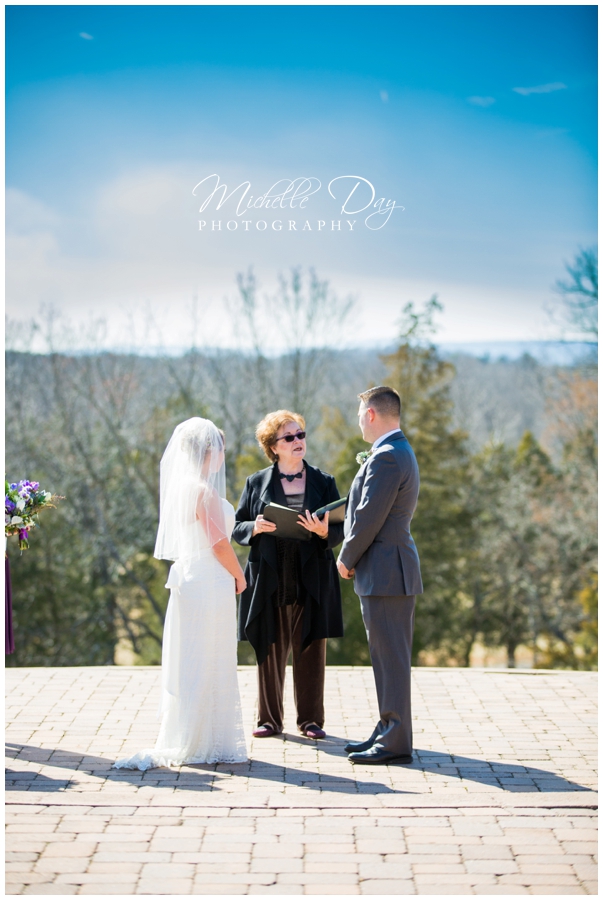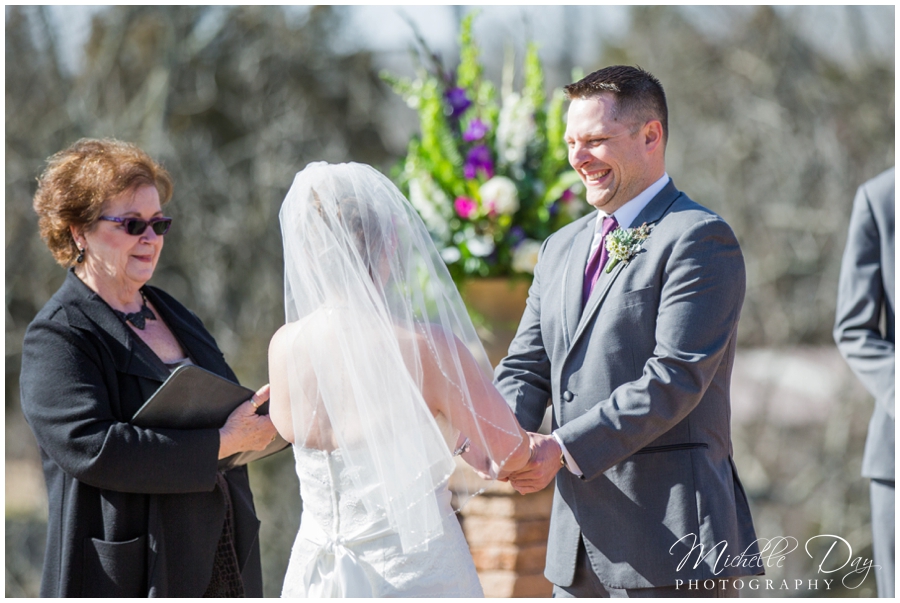 Nothing but smiles!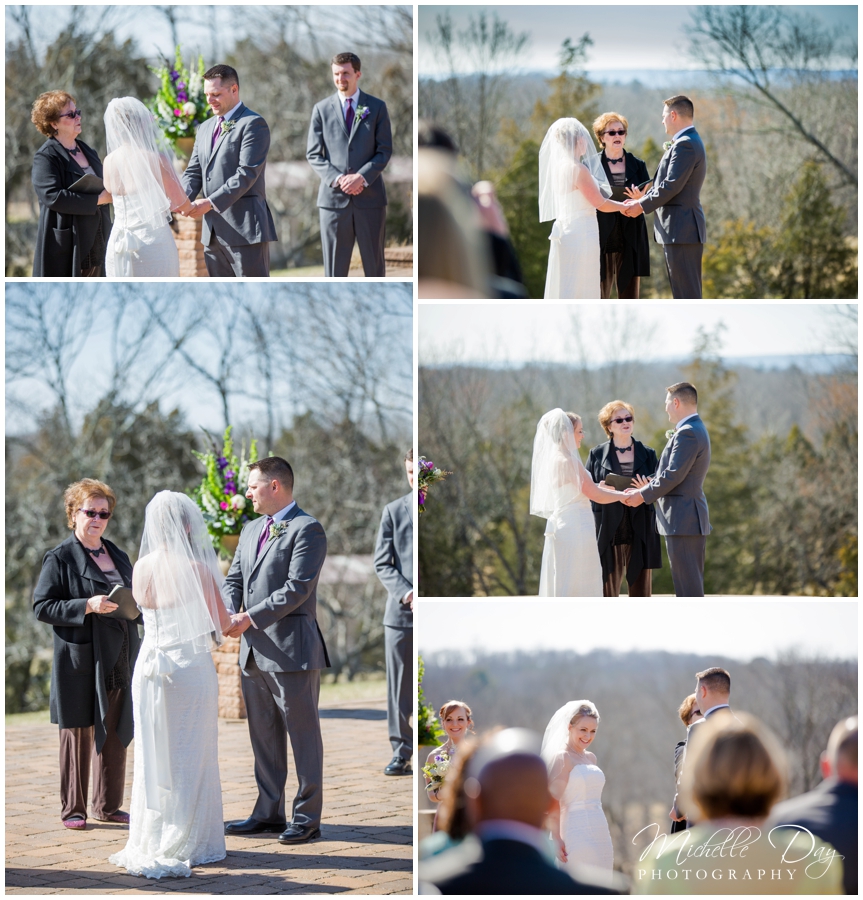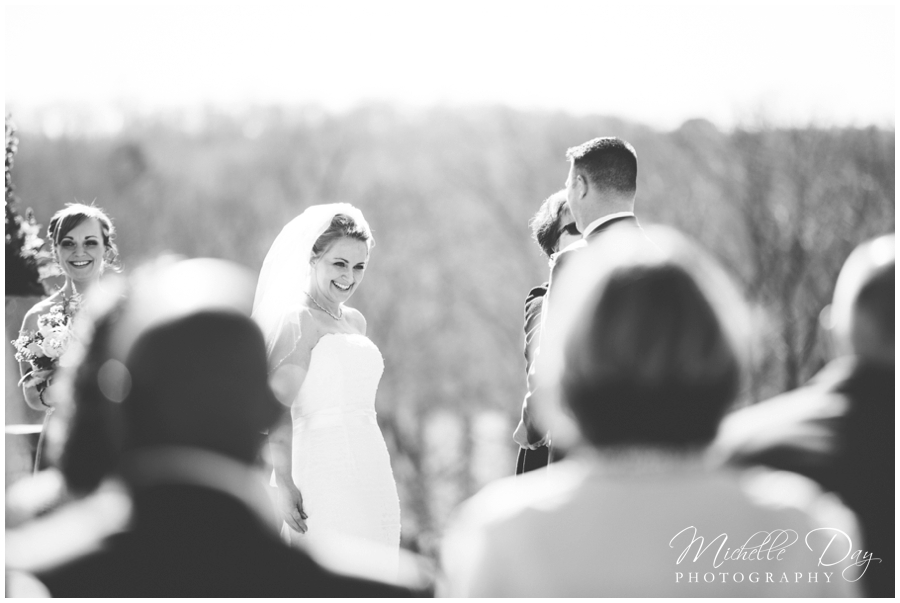 The officiant accidentally called Greg, Mark...Everyone laughed including Kelly and Greg.  Sometimes it's the quirky little moments that you look back and laugh at along with all the great memories made throughout the day.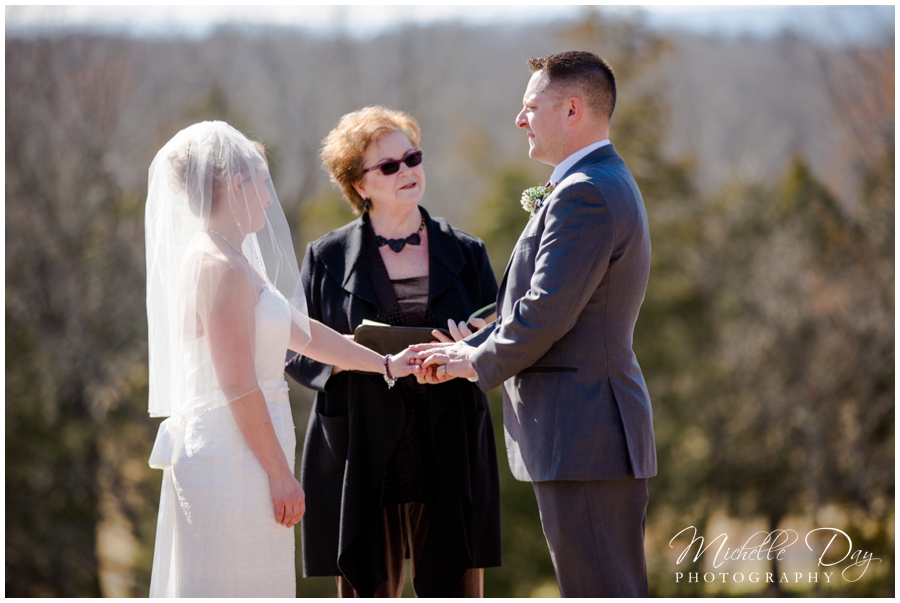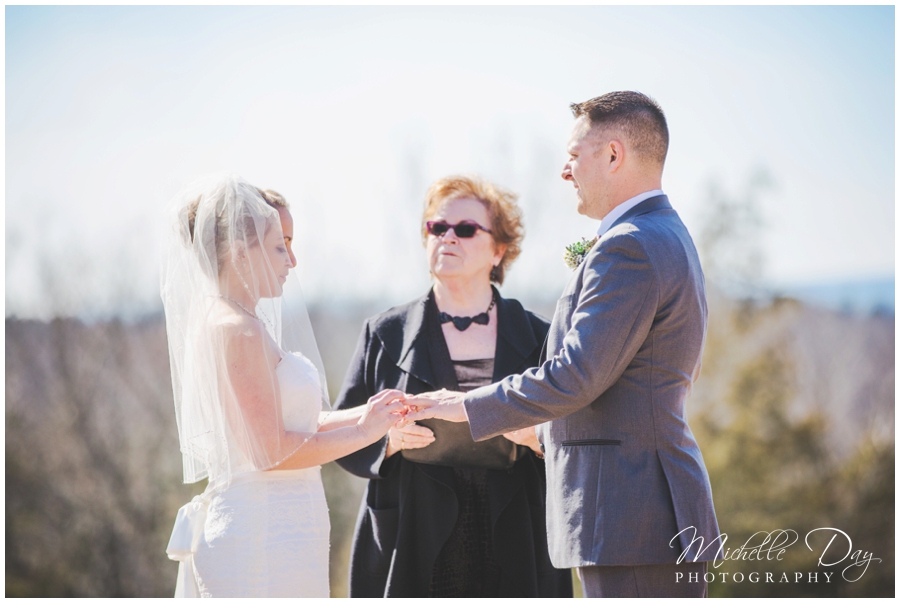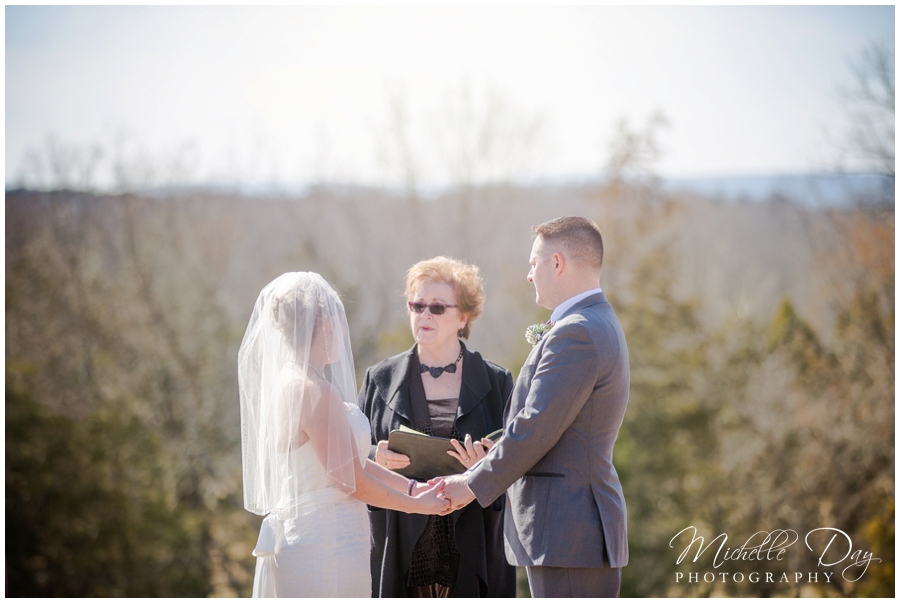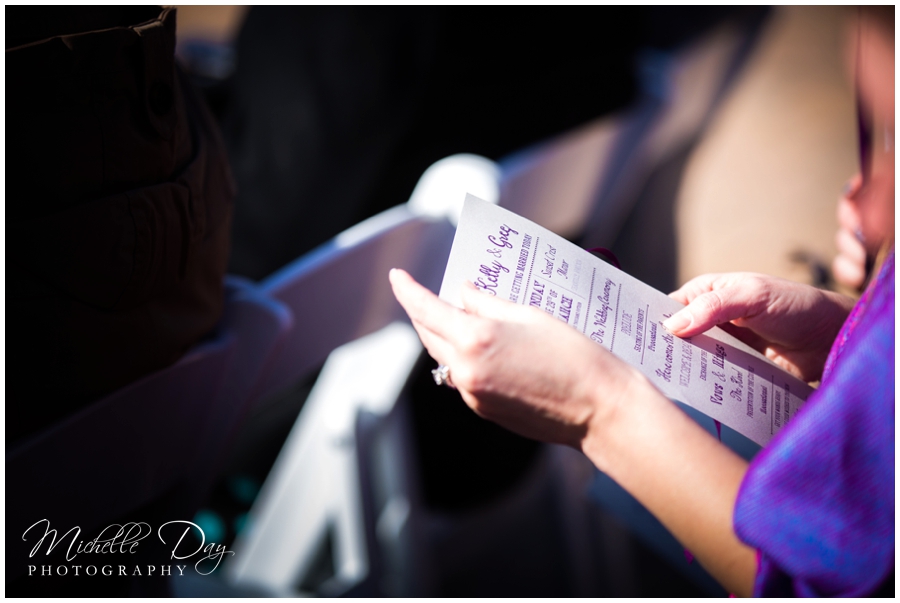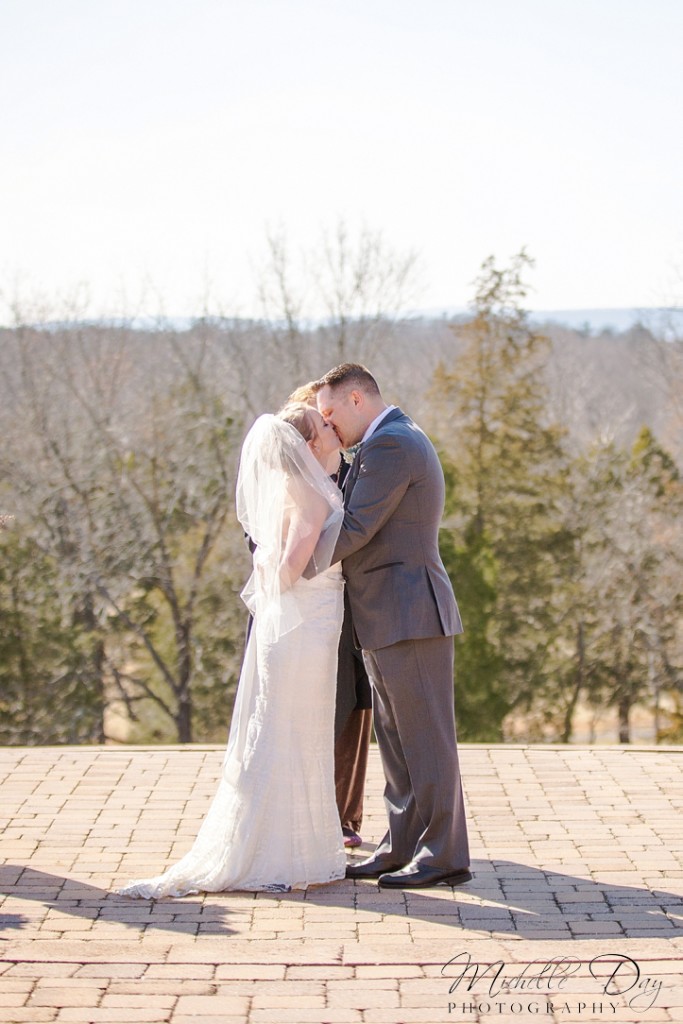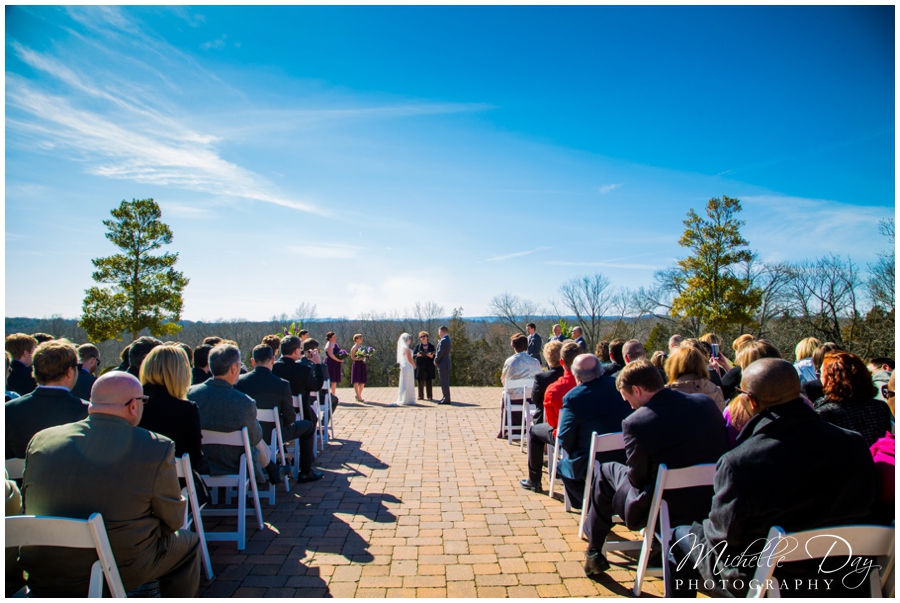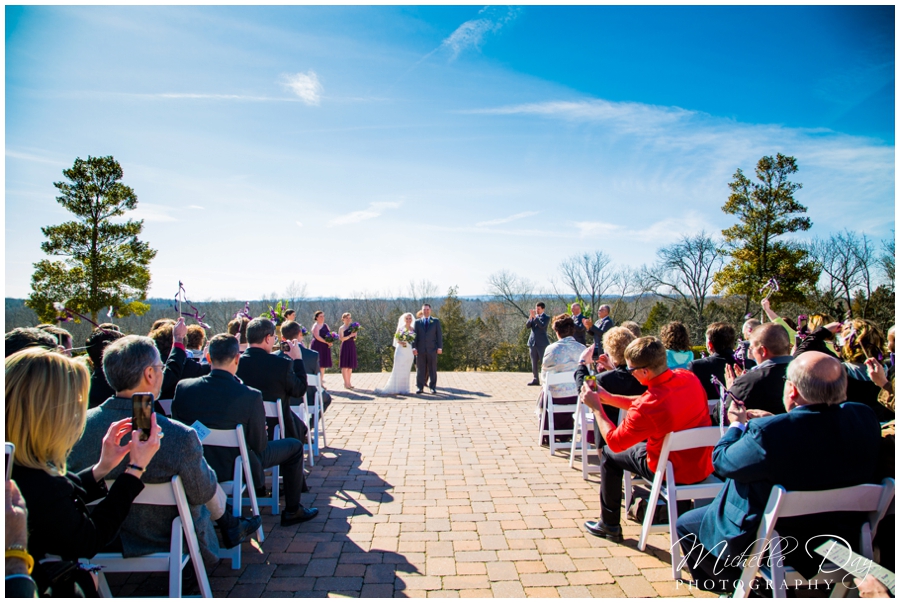 Meanwhile...in Buffalo...IT WAS SNOWING!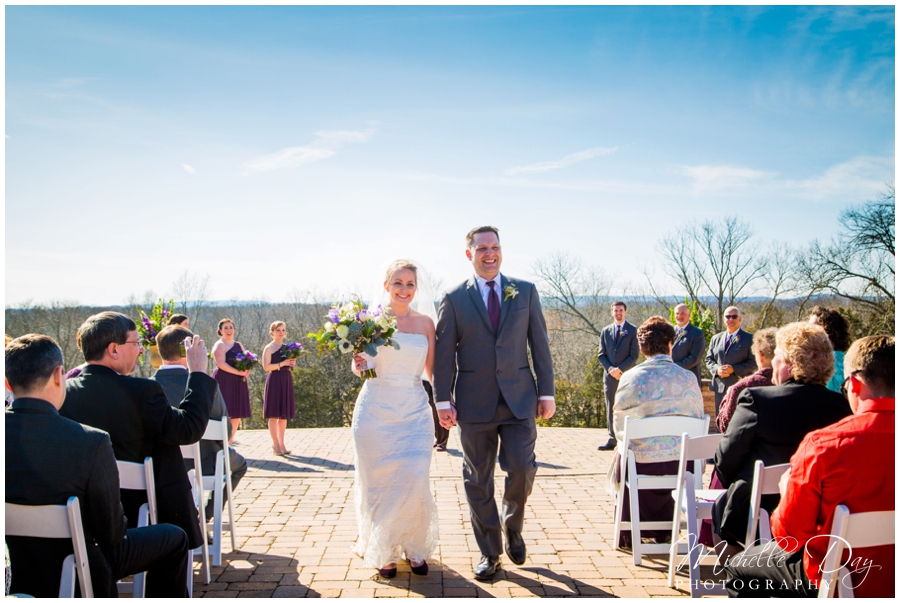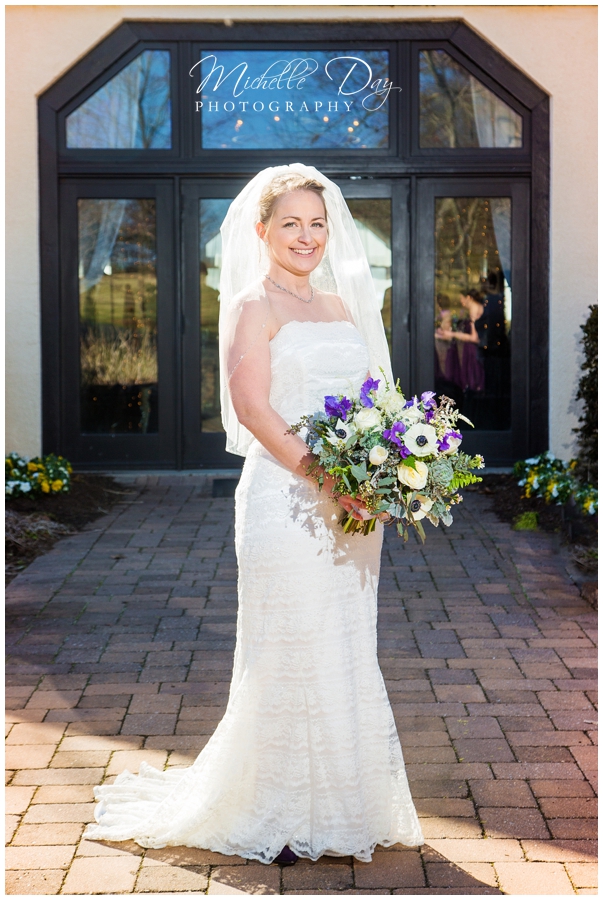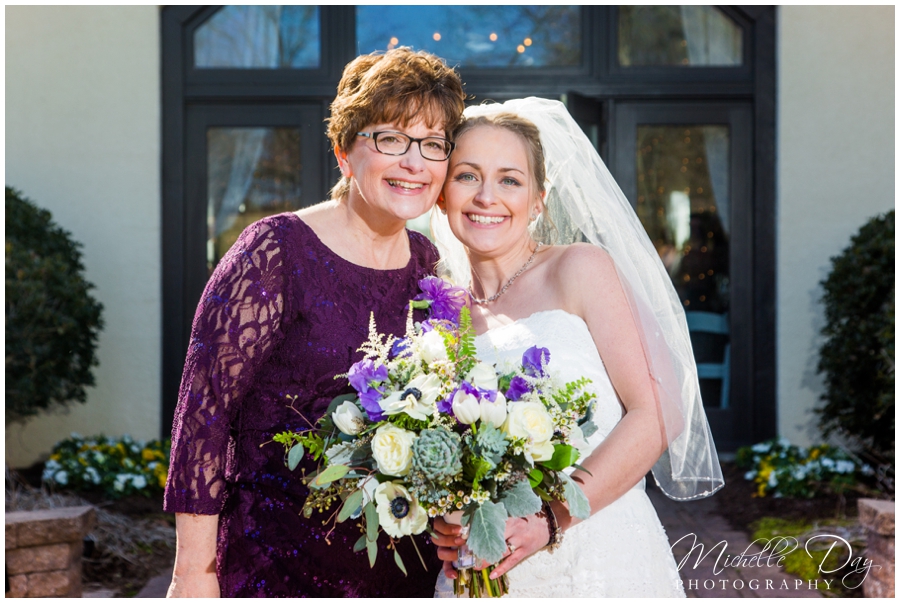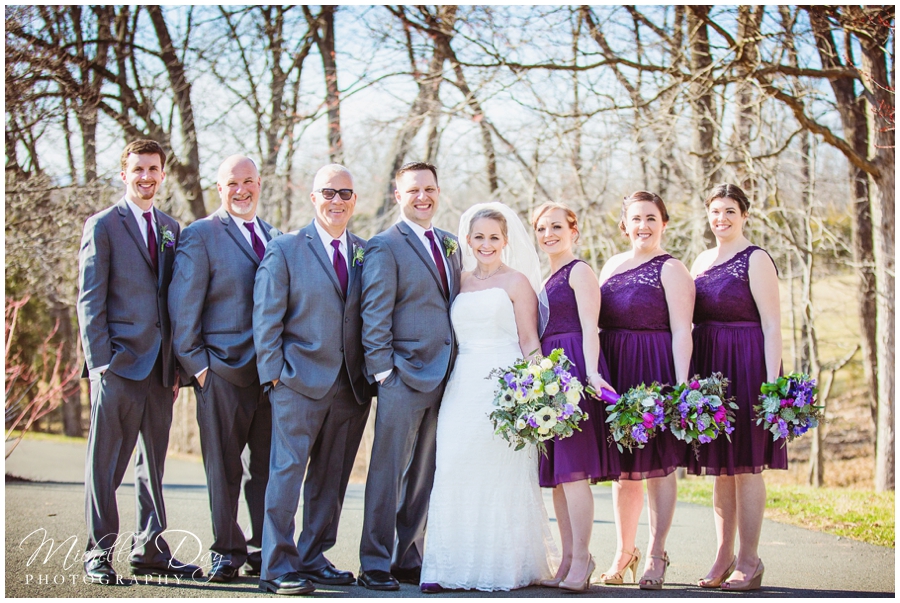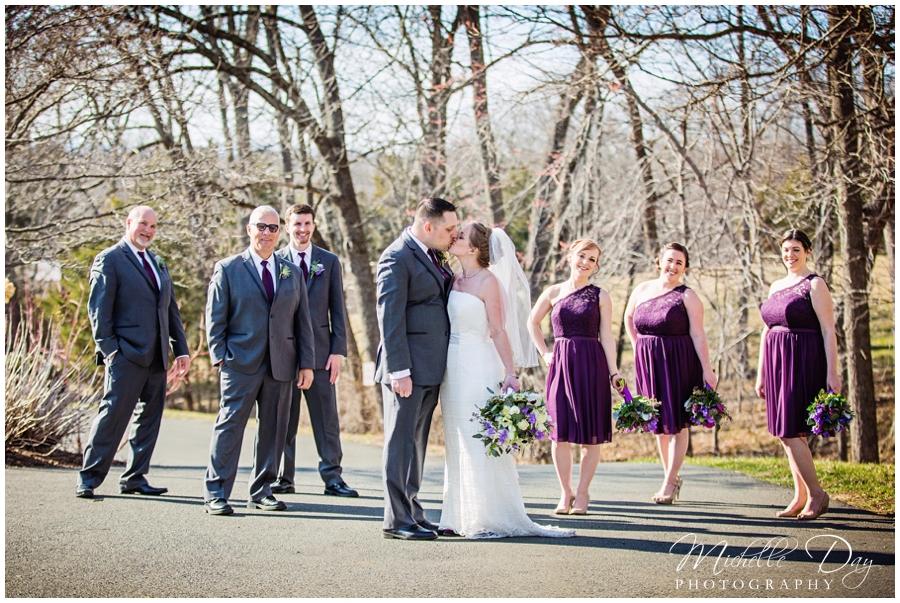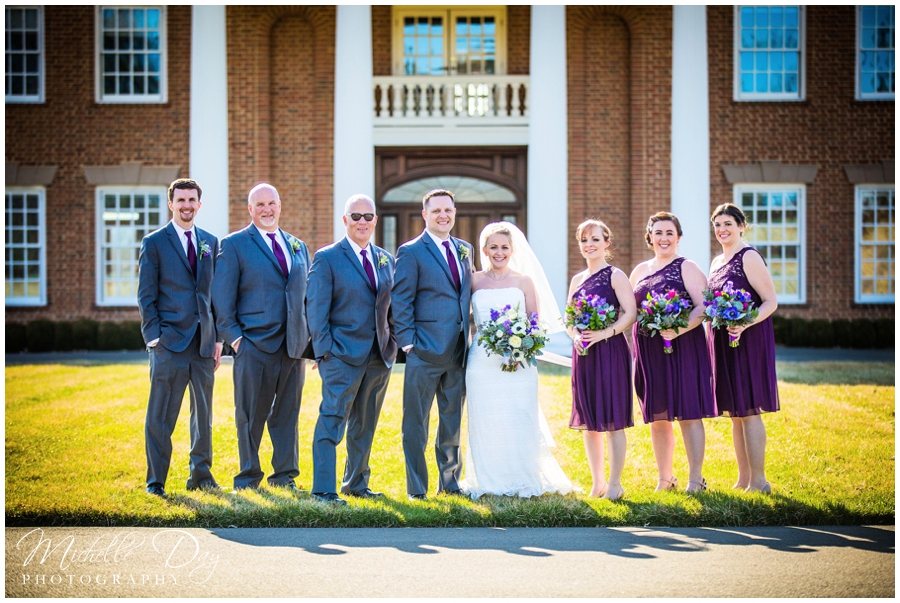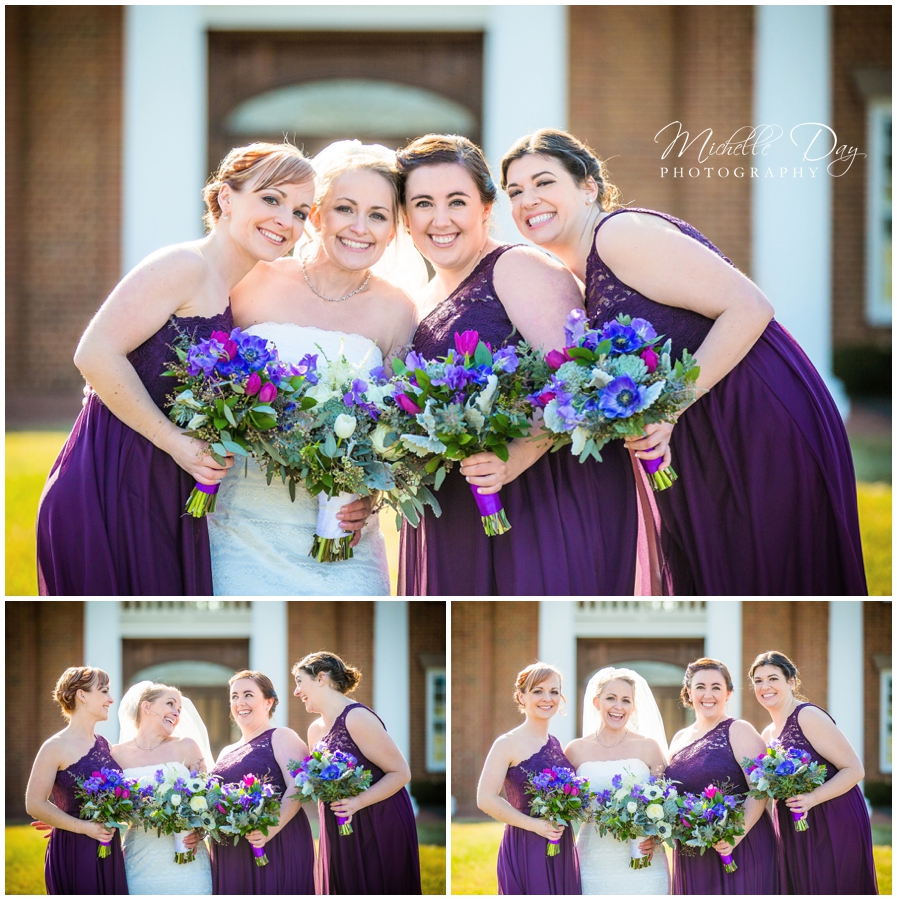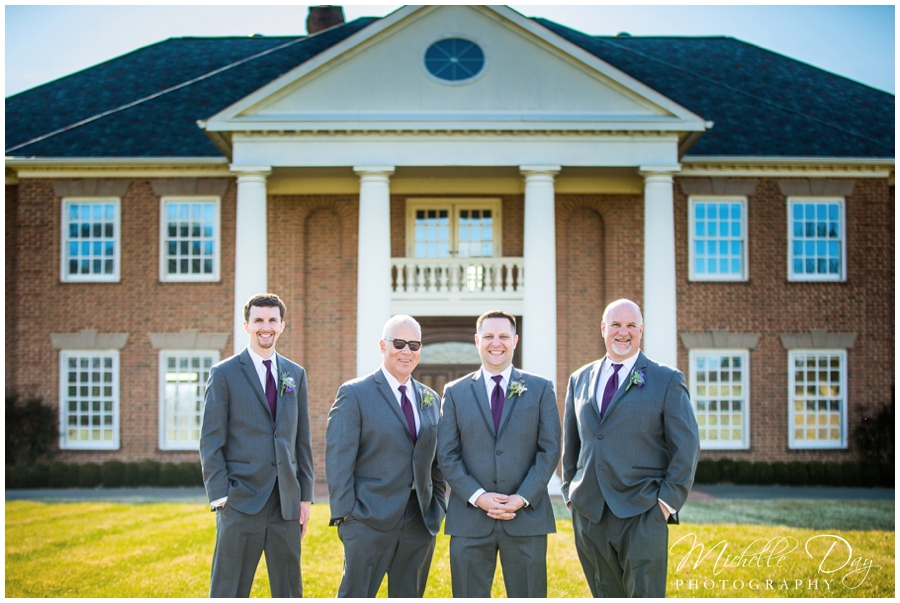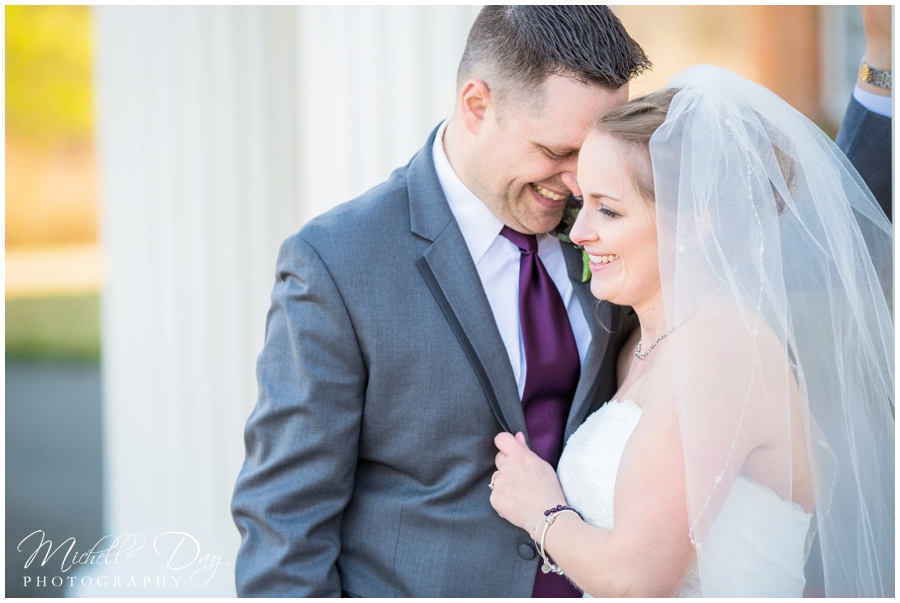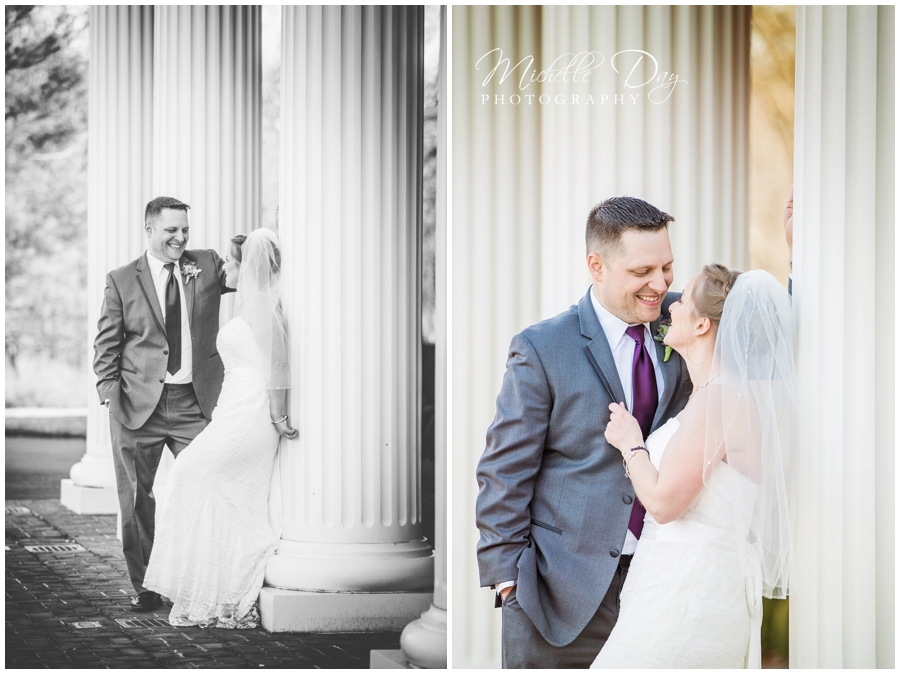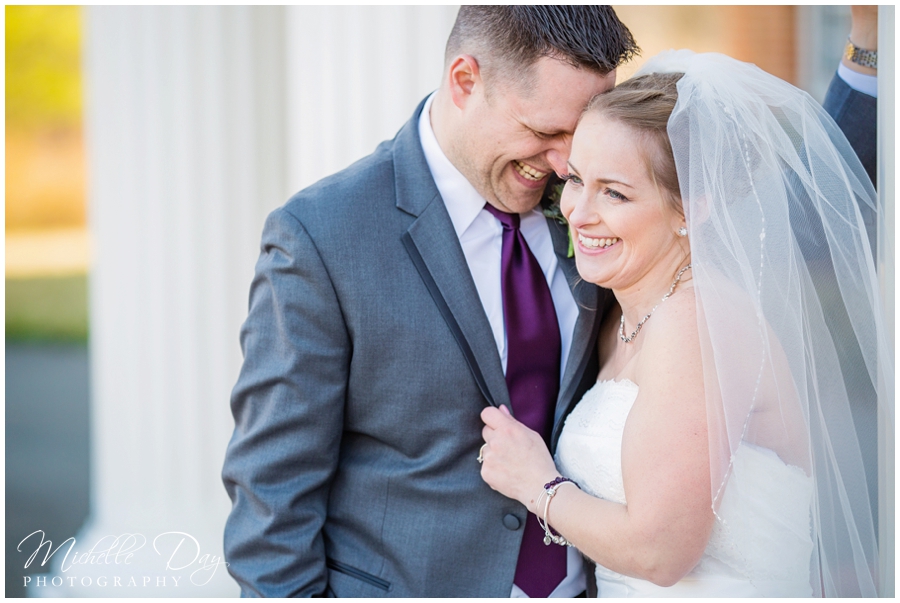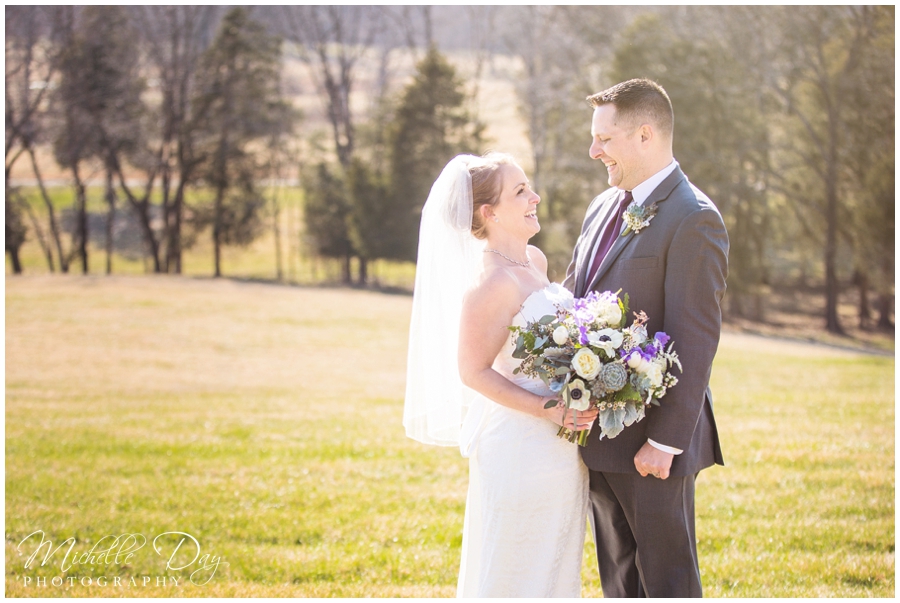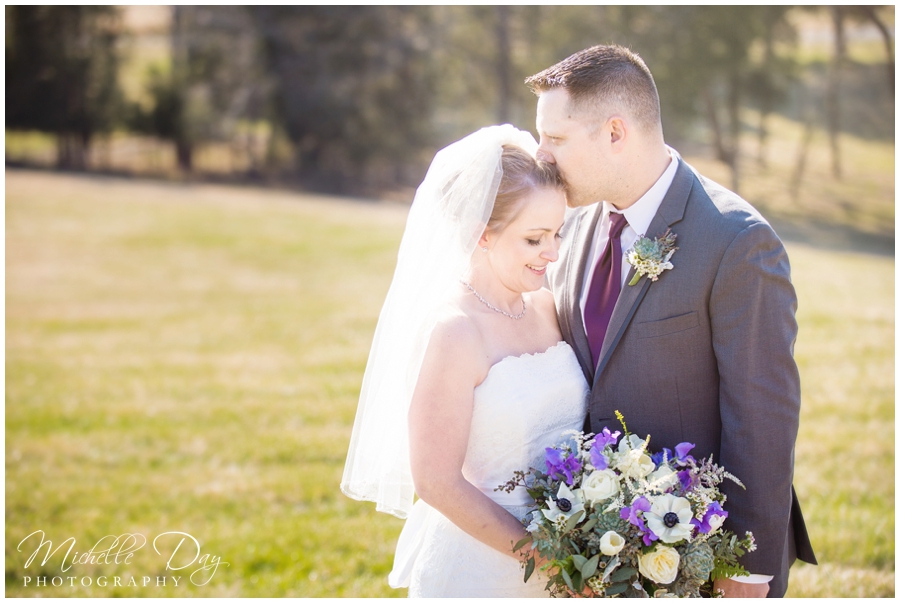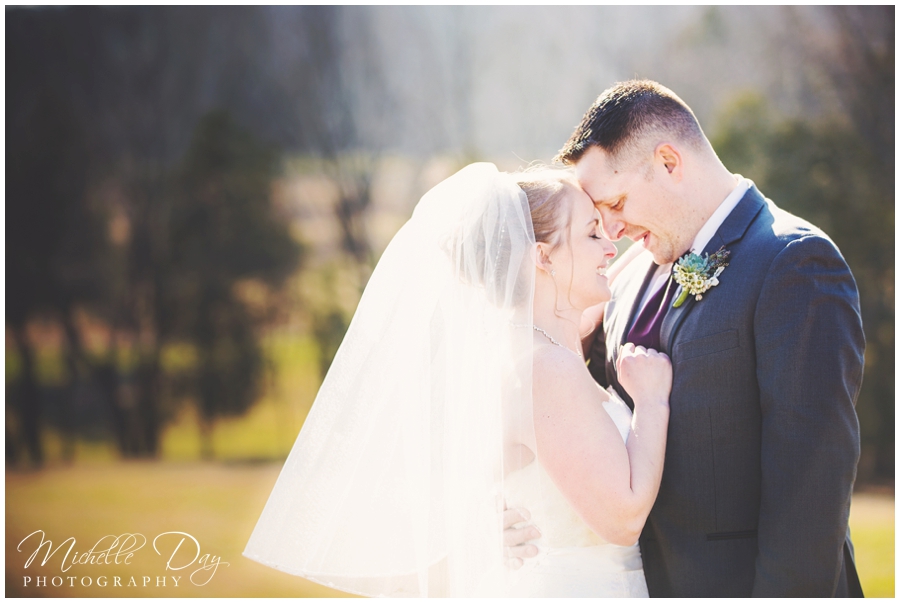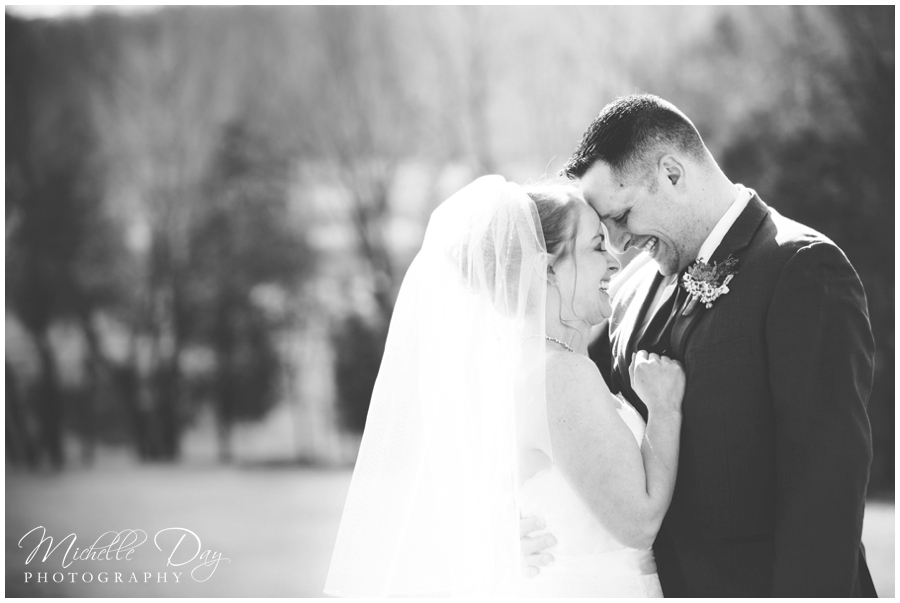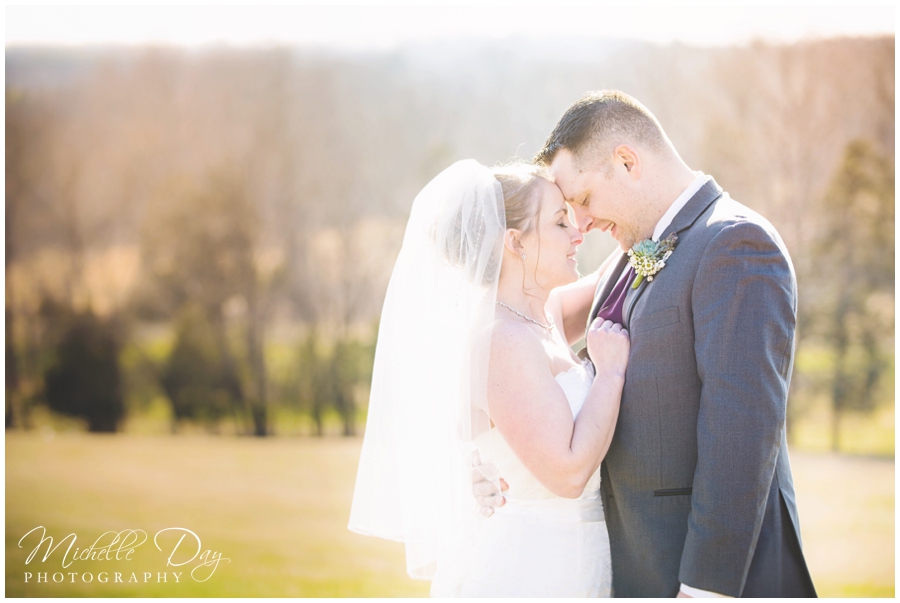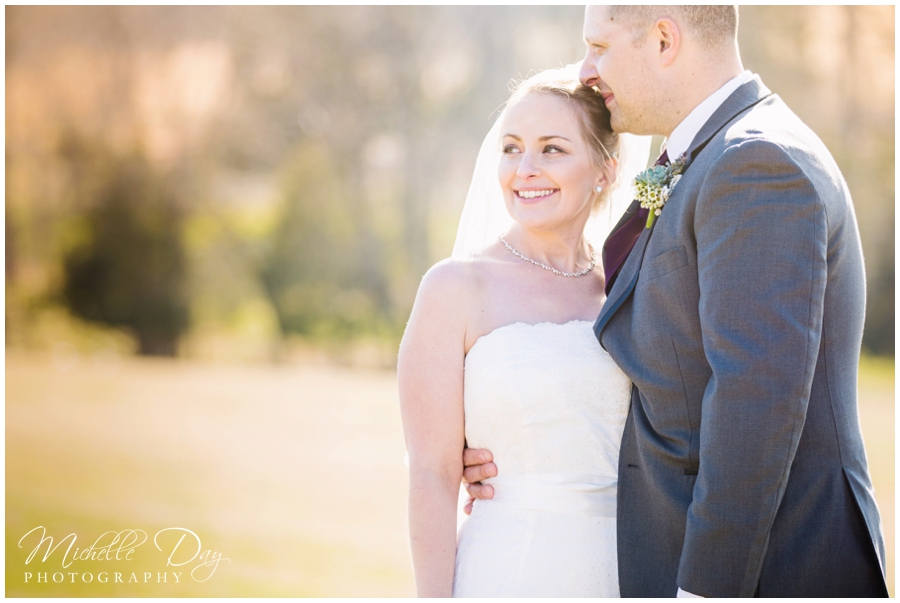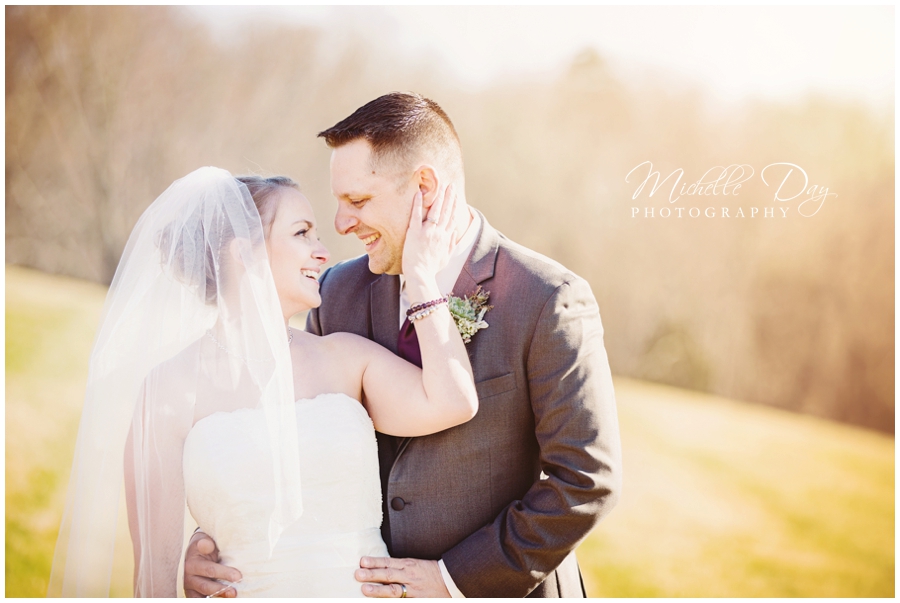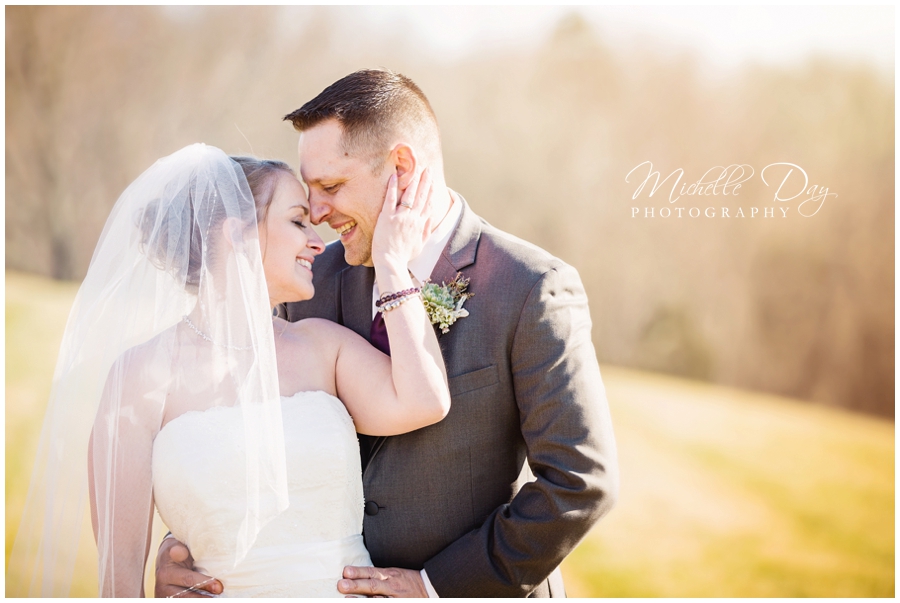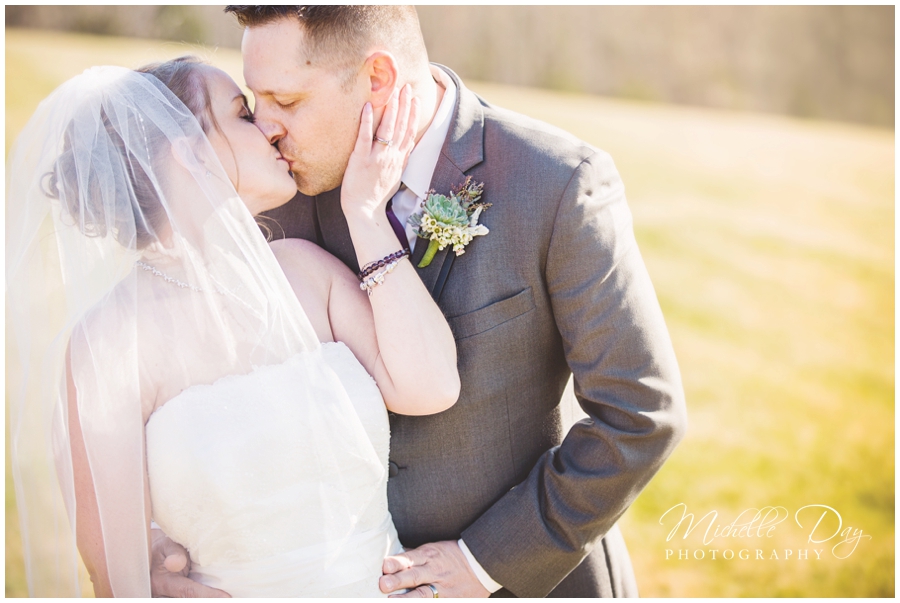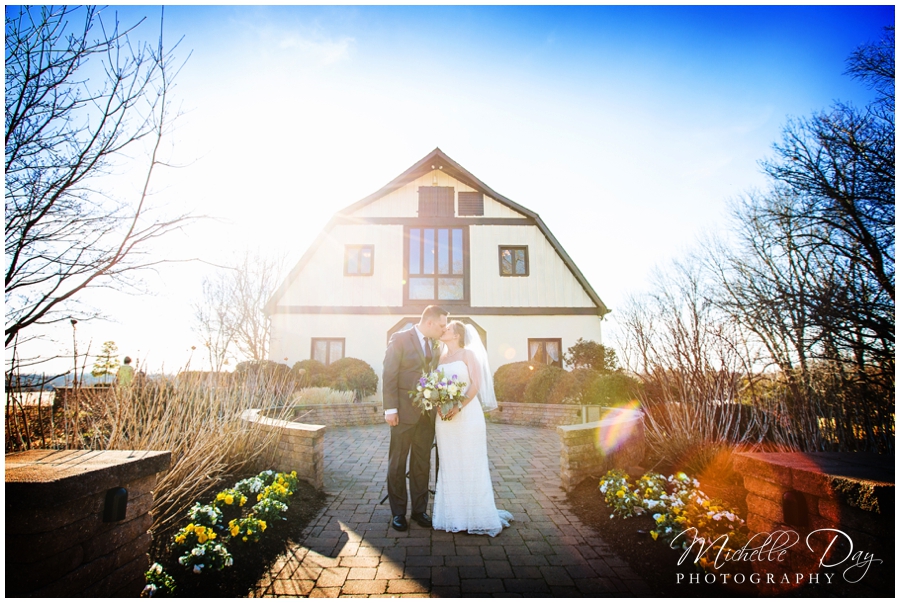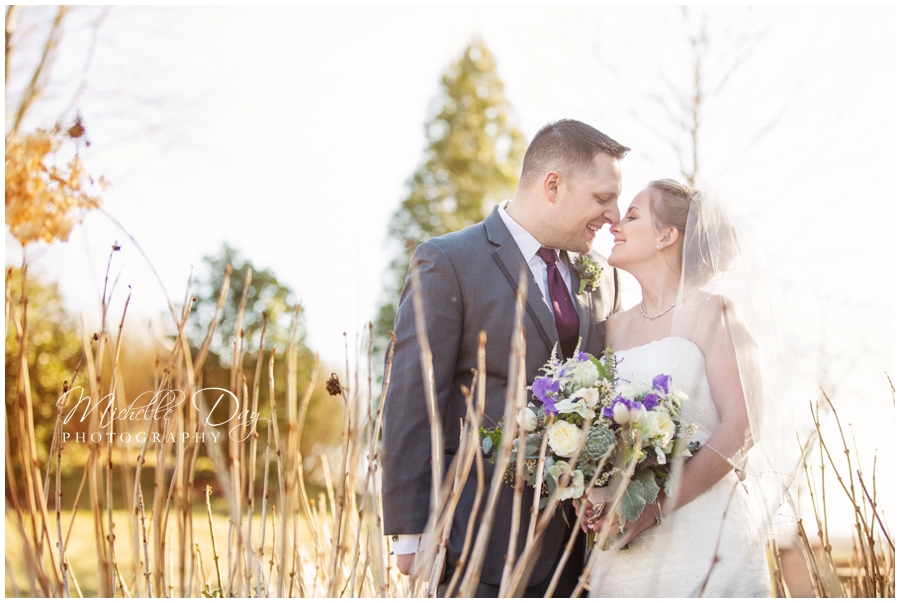 Party time!!!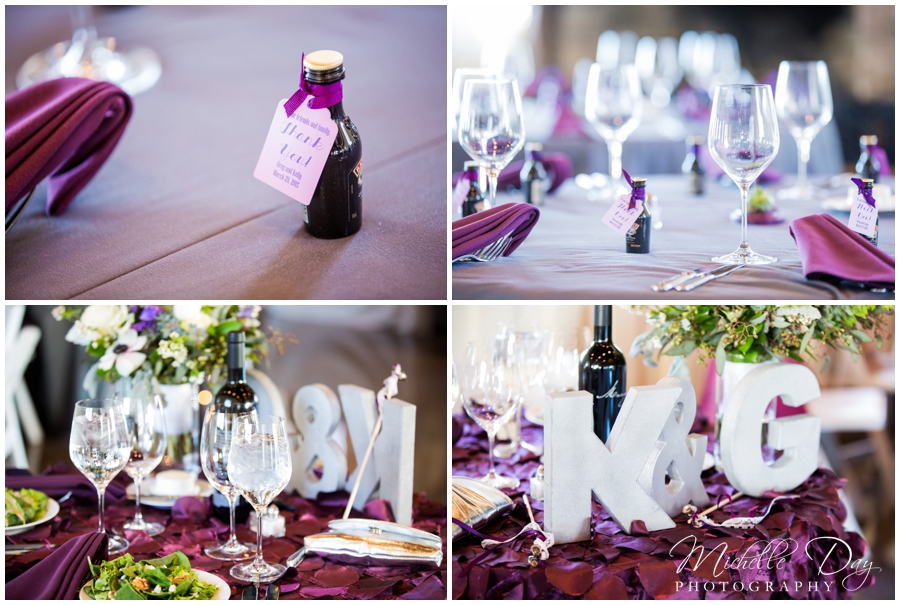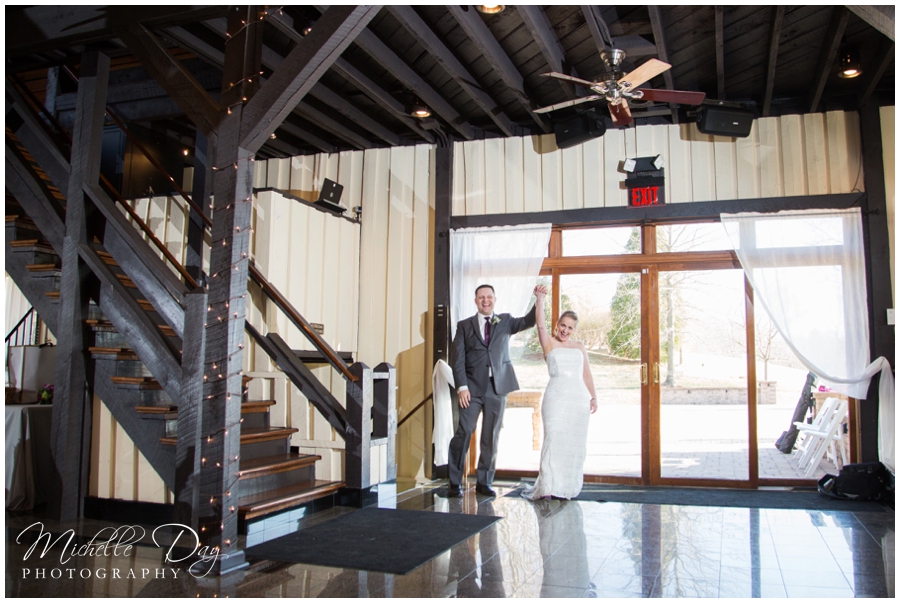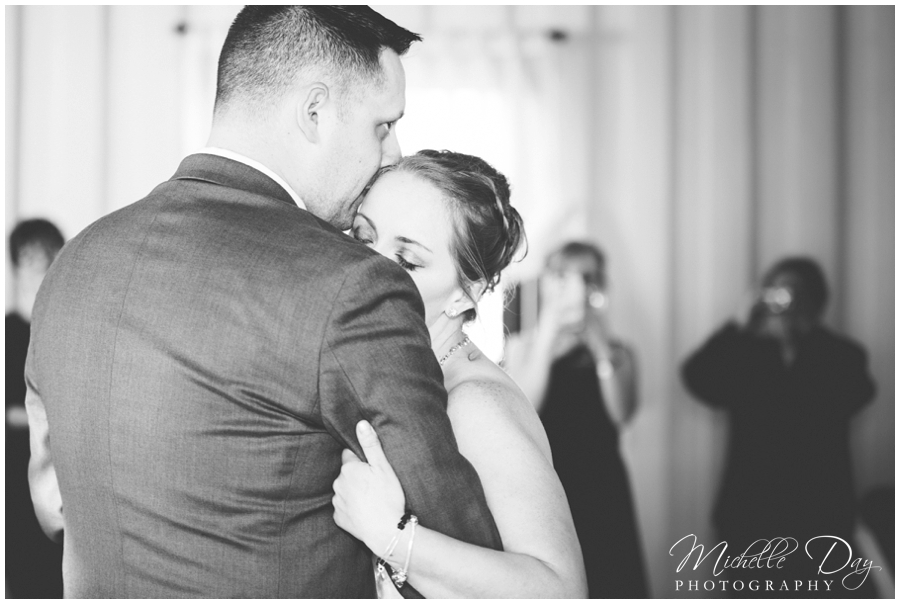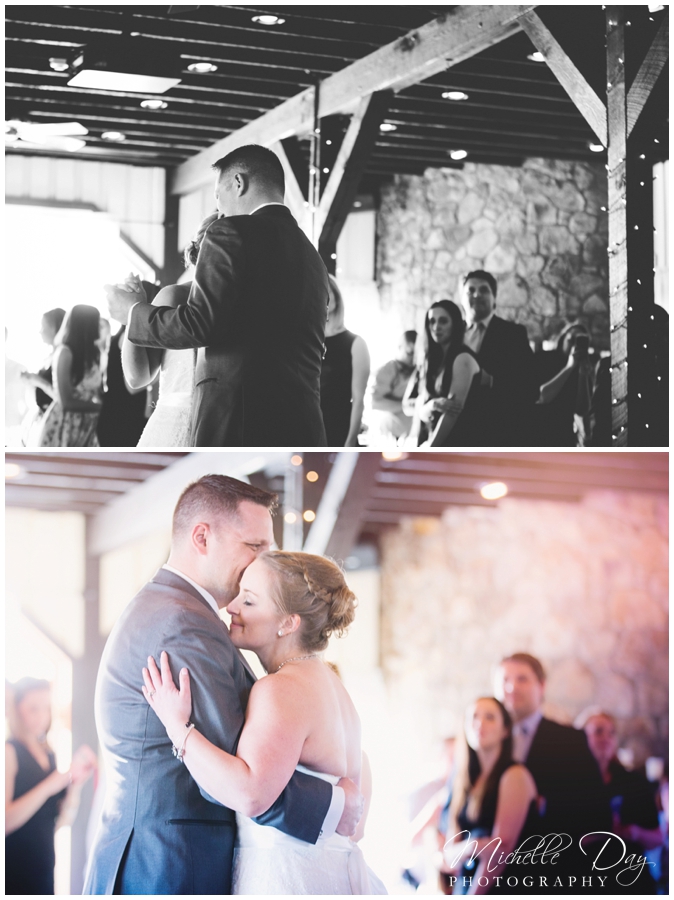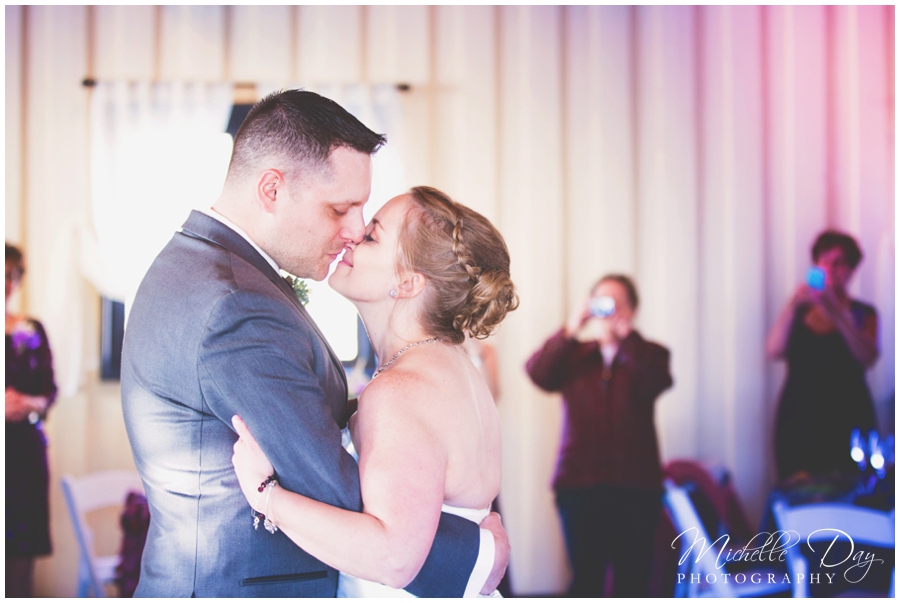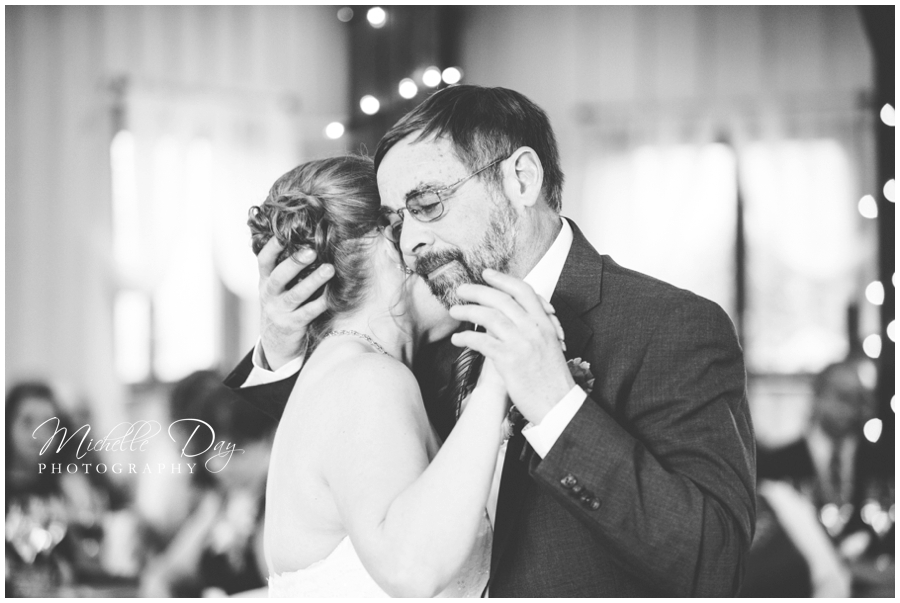 One of my all time favorite shots of the bride and her dad during their dance.  Kelly's dad was quietly emotional and had the rest of us misty eyed on the sidelines.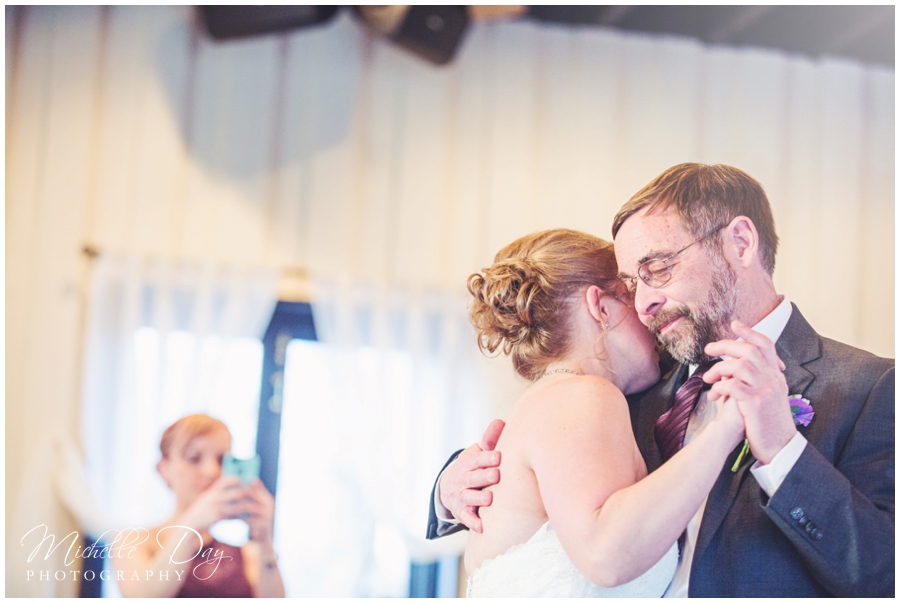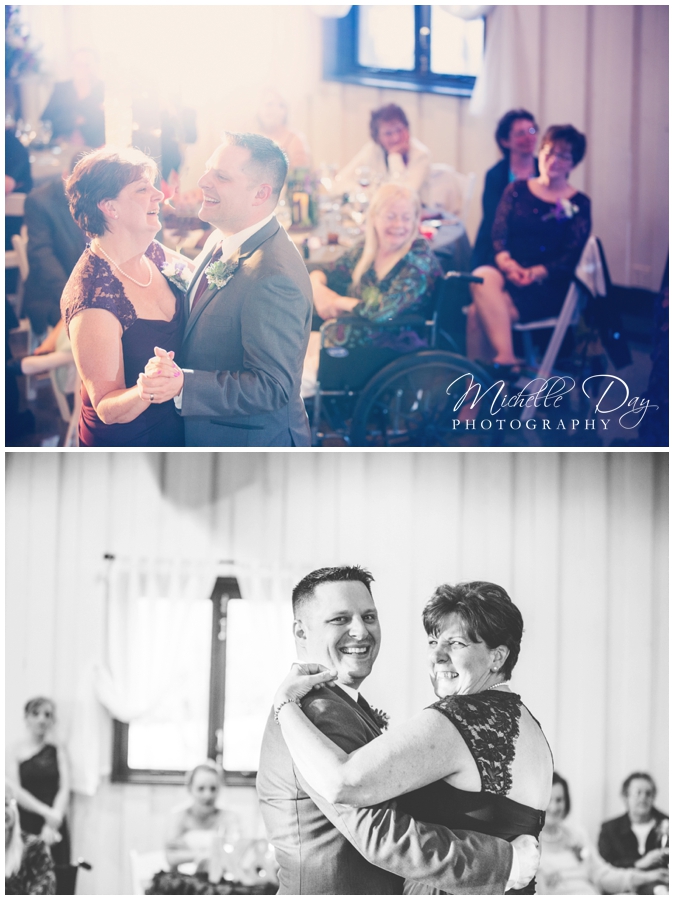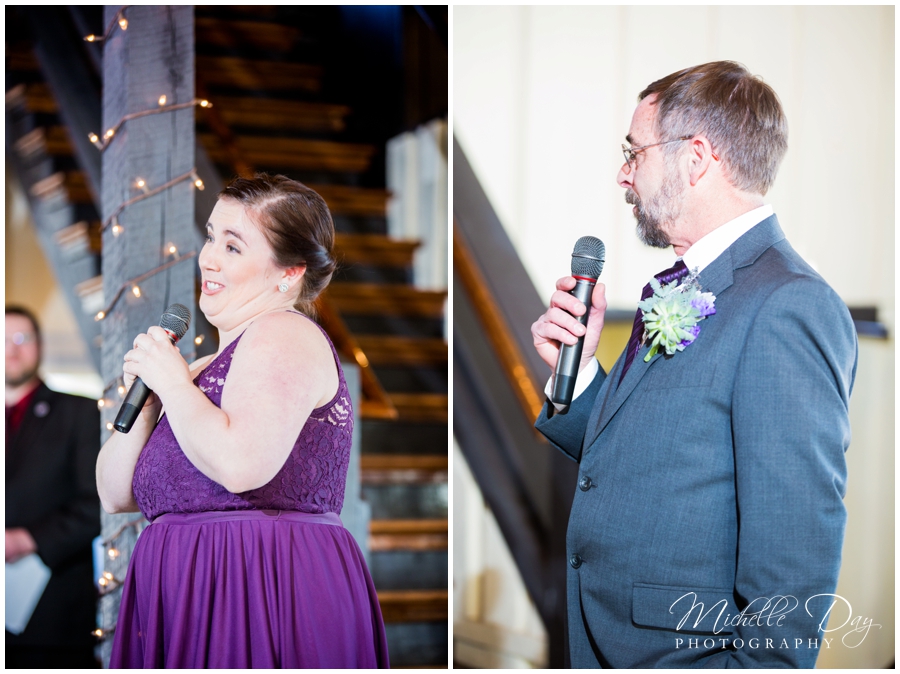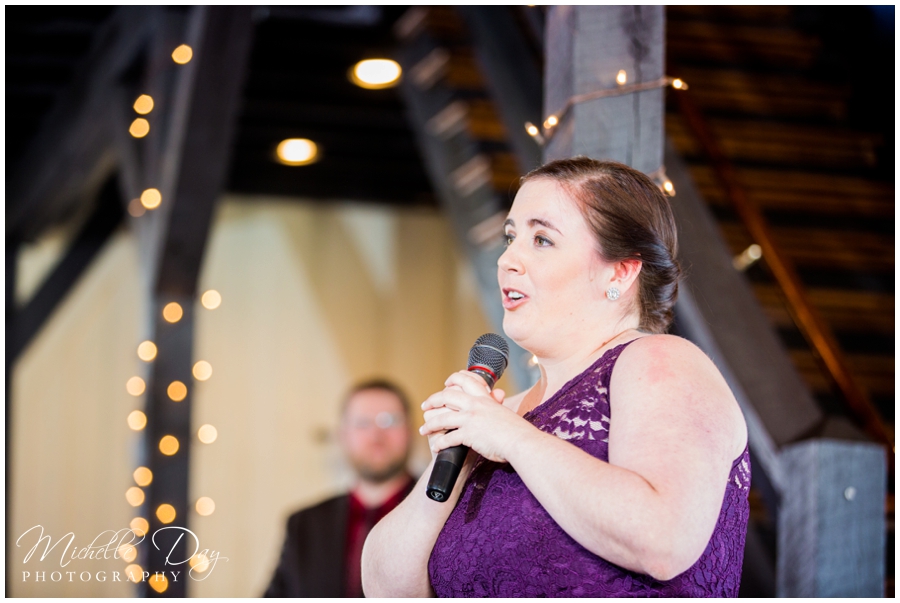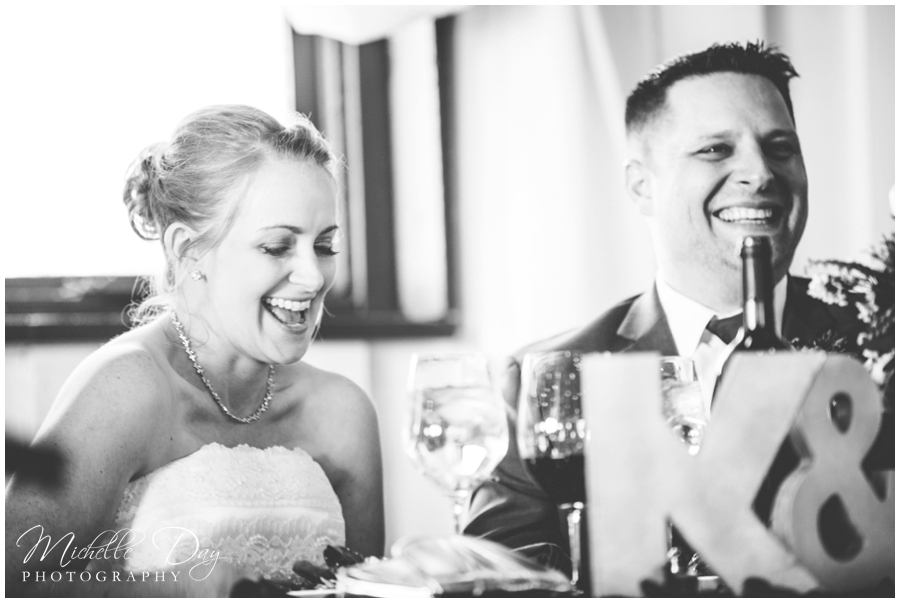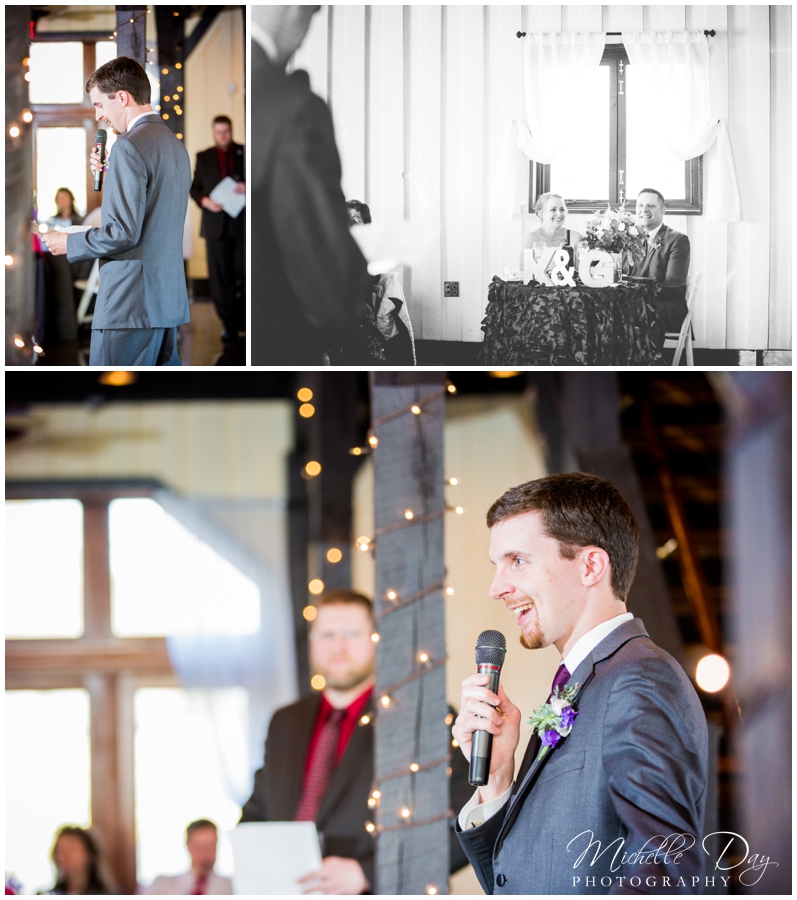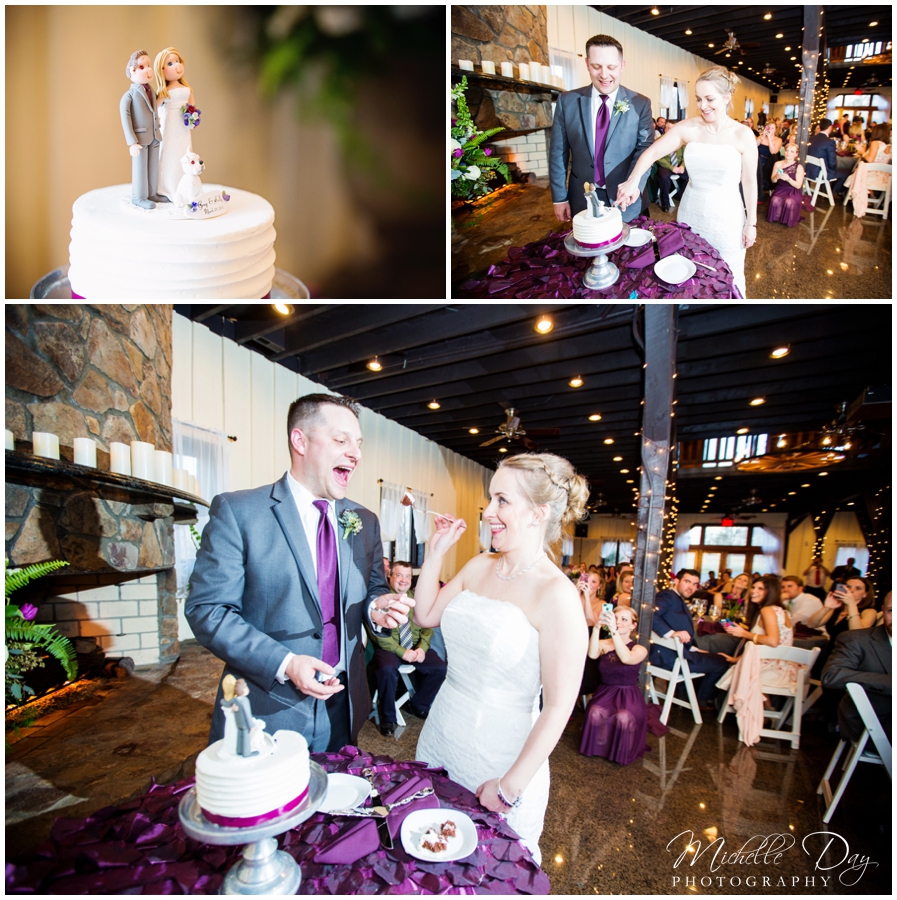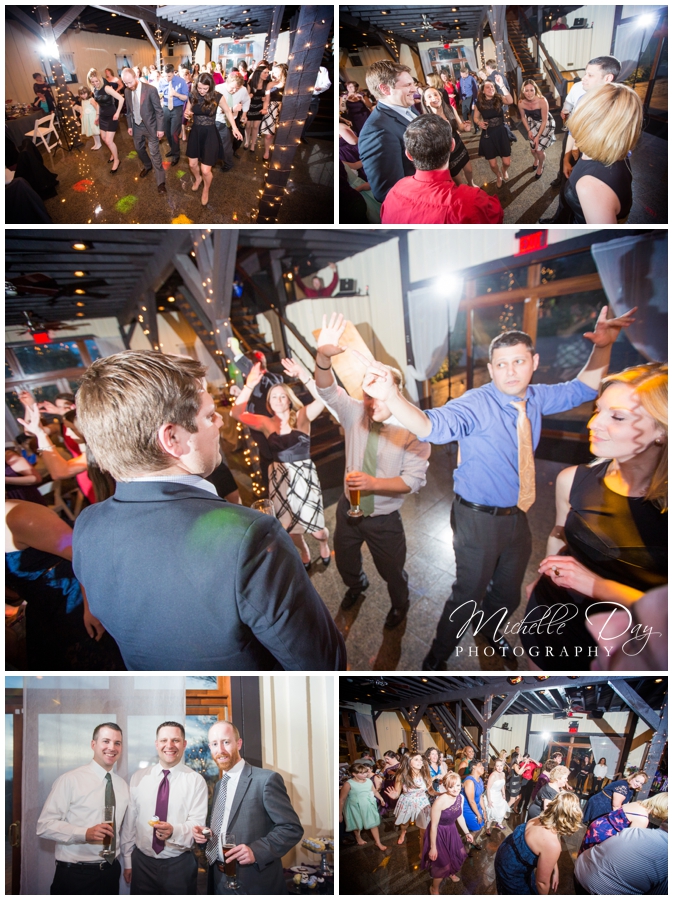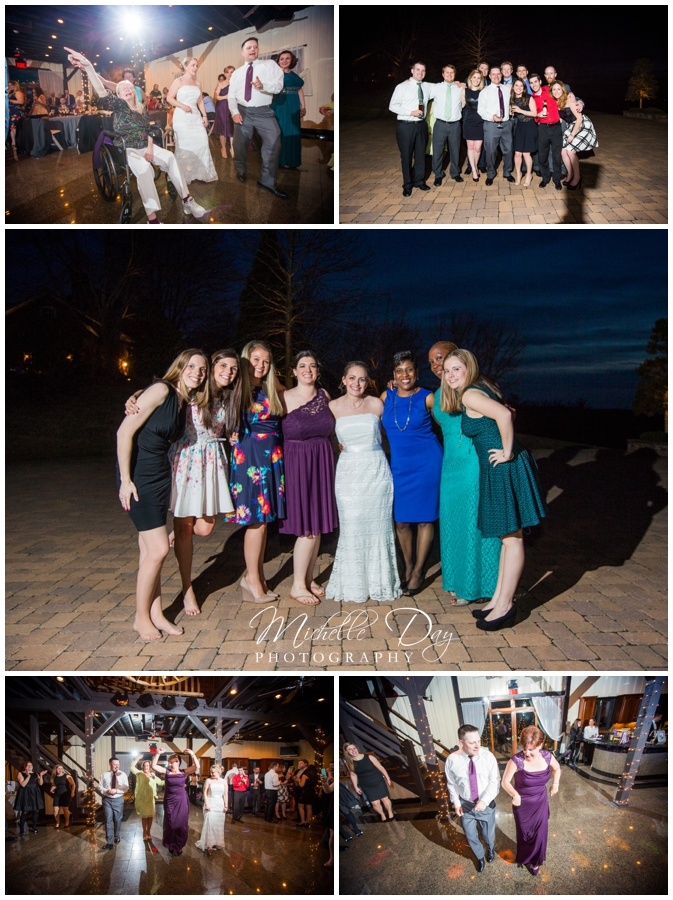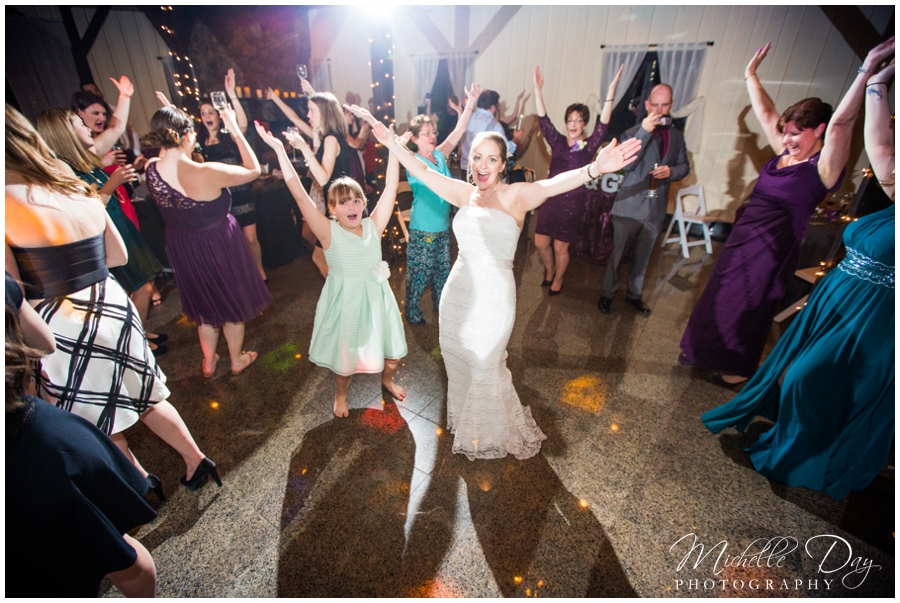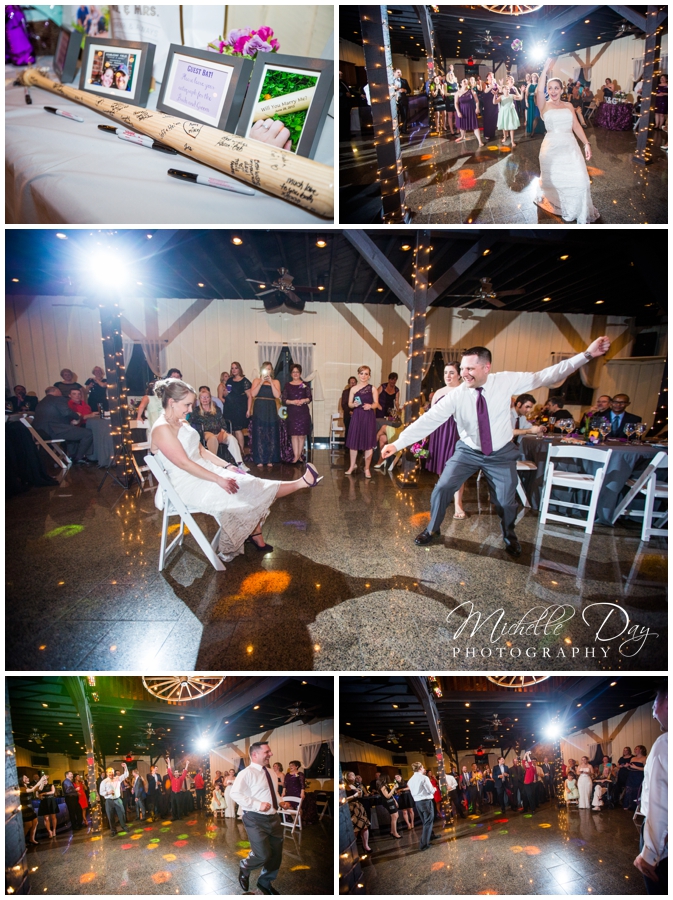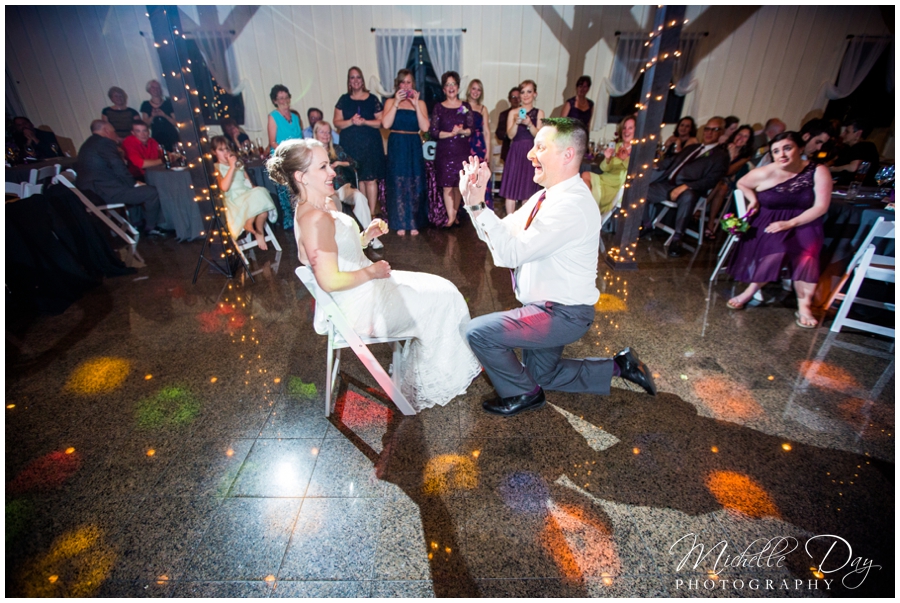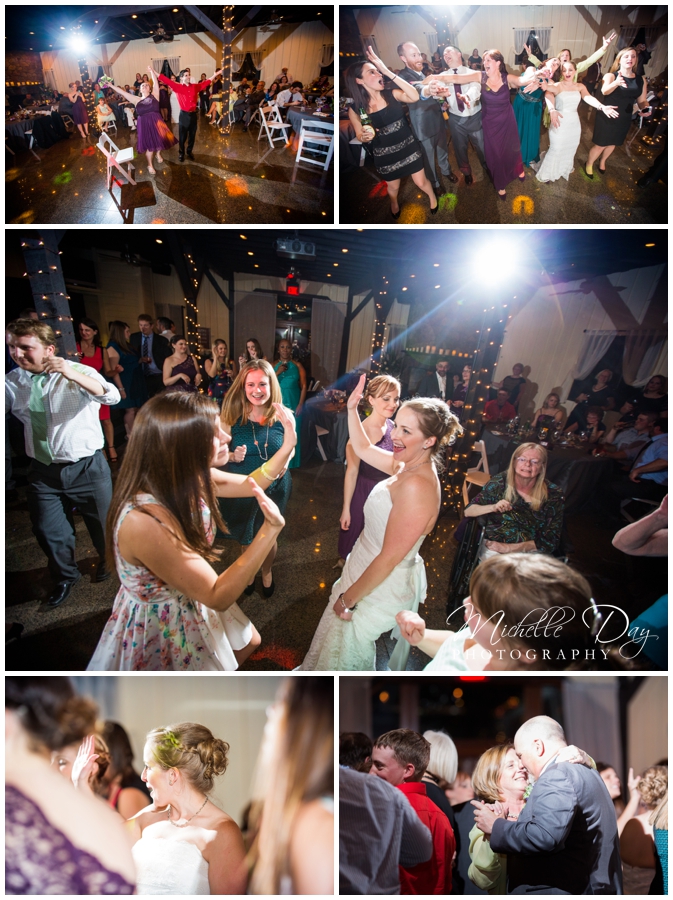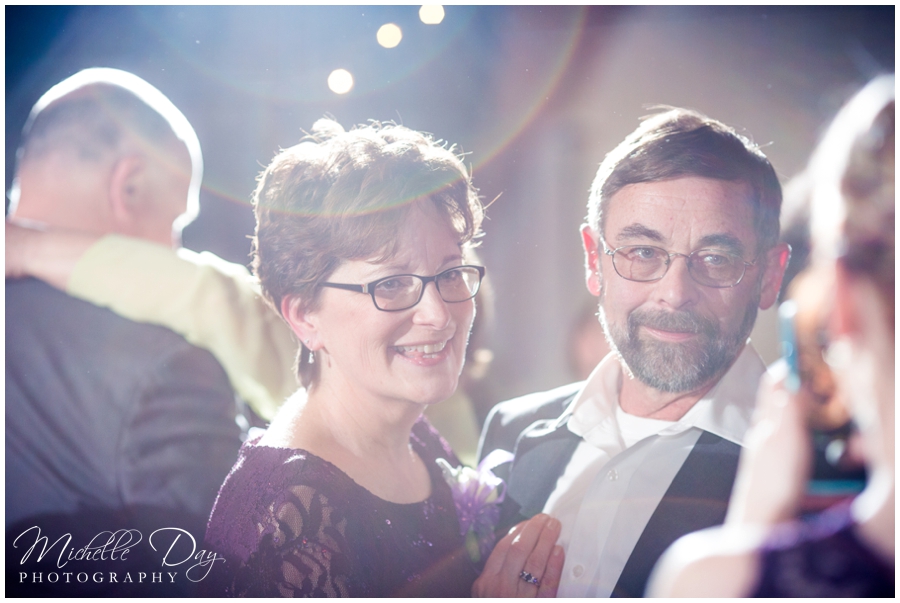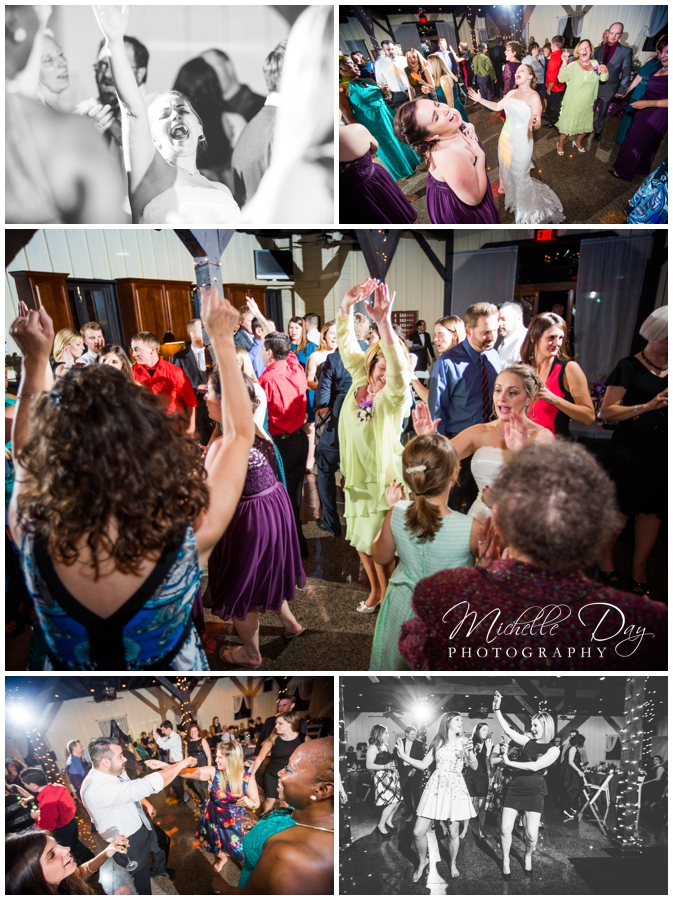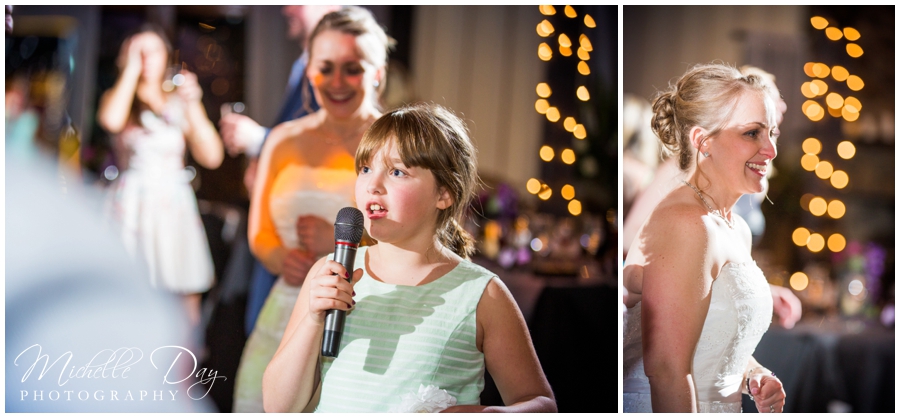 Seriously folks, she knew ALL THE WORDS to "Paradise by the Dashboard Light" IMPRESSIVE to say the least!  She rocked it!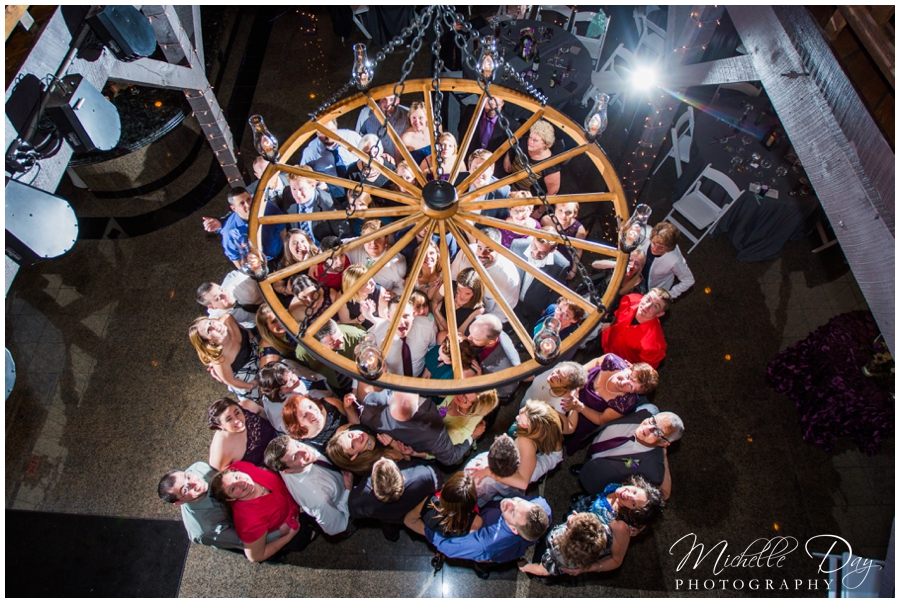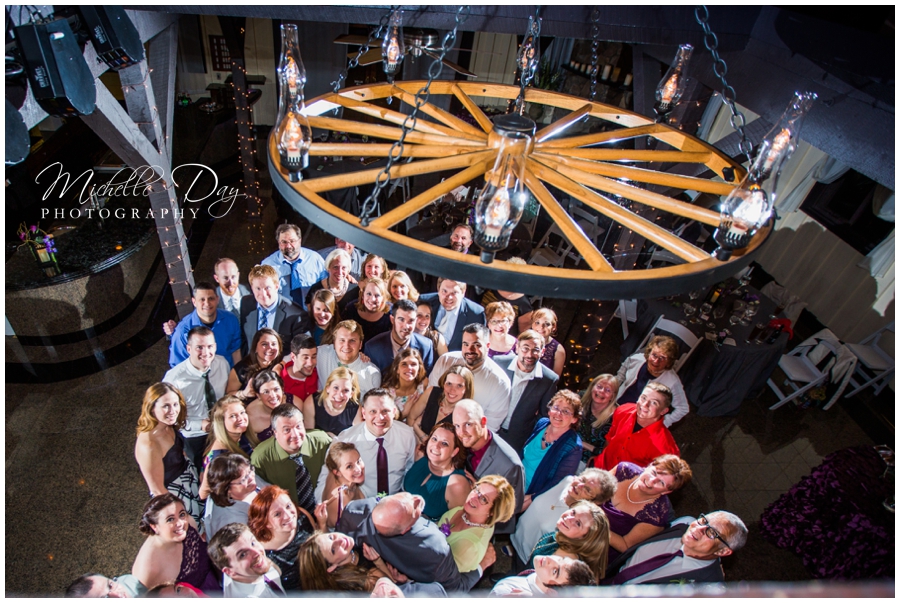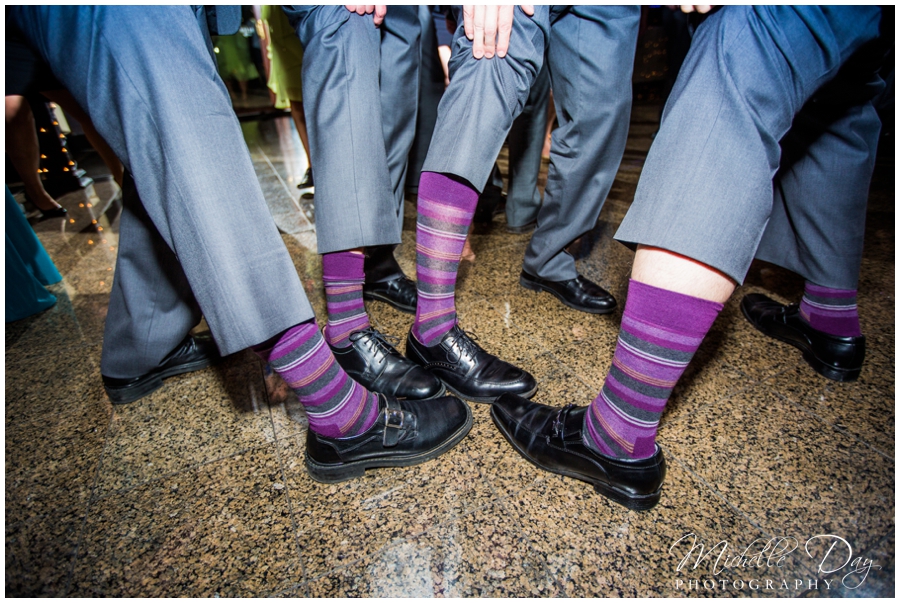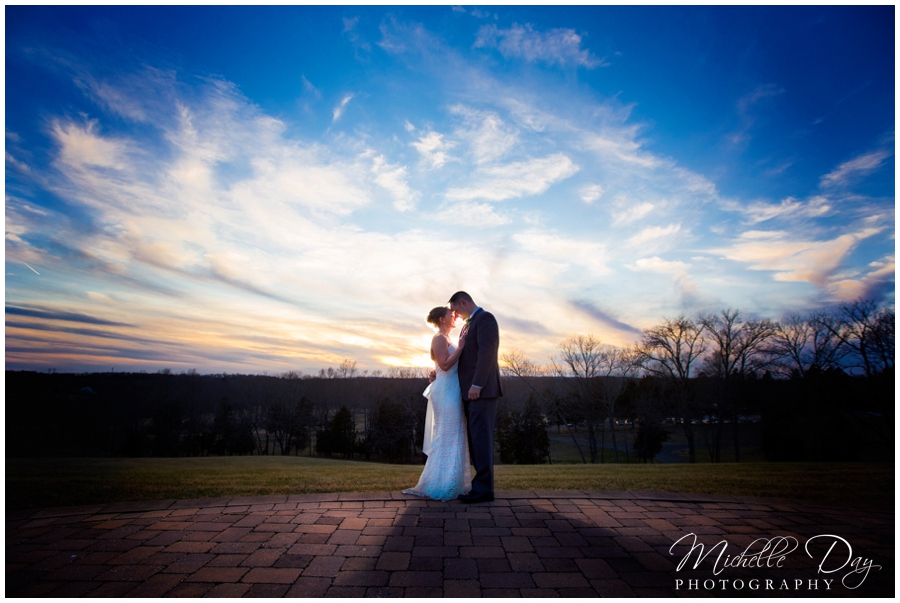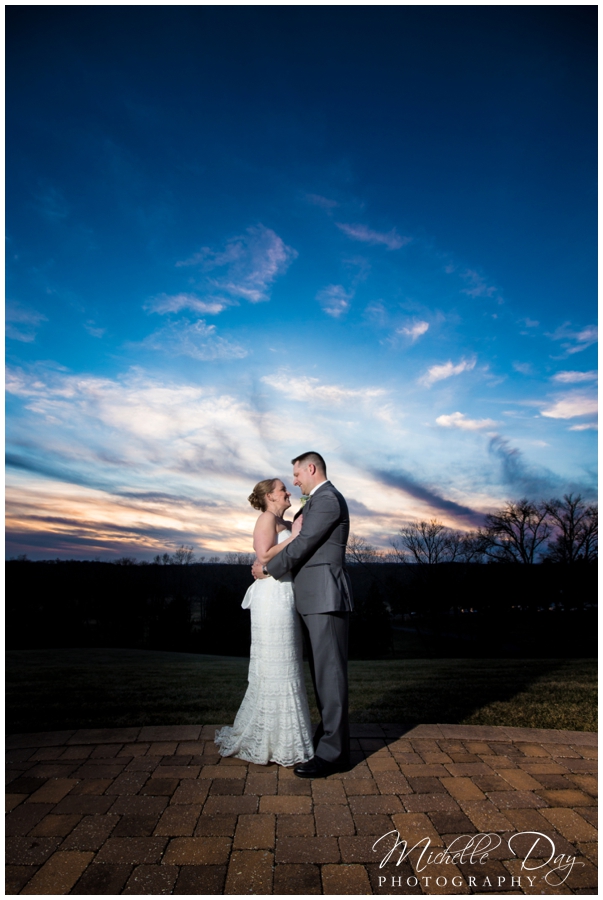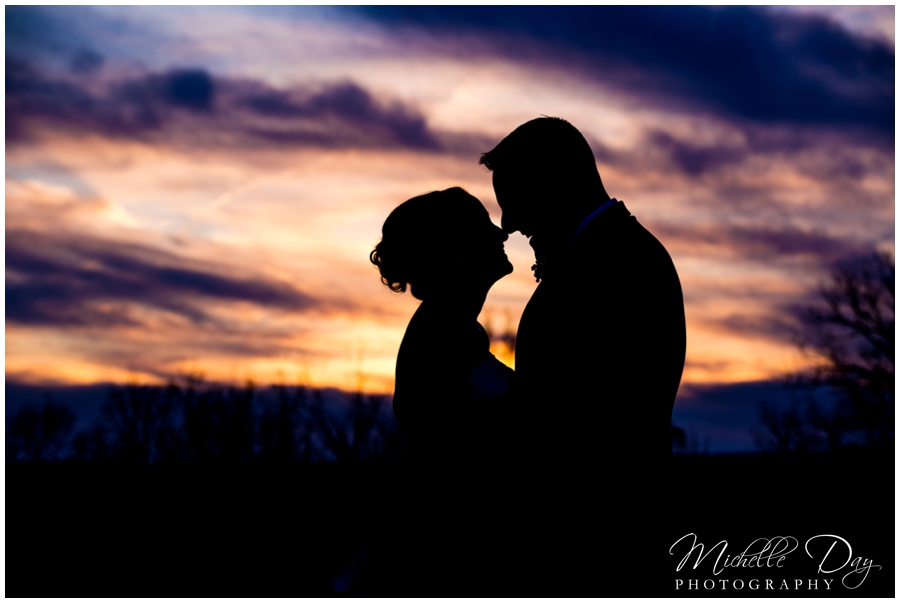 Rockin' Professionals who made their day possible:
Venue: Sunset Crest Manor
Flowers: Karin's Florist
Dress: David's Bridal
DJ/Entertainment: Metro DC DJs
Cake: RSVP Catering
Destination wedding photographers buffalo, buffalo ny destination wedding photographers, buffalo destination photographers, buffalo wedding photographers, wedding photographers buffalo, Washington D.C. wedding photographers, Destination wedding photography buffalo ny