DJ & Katie | Wedding Photographers Buffalo
Wedding Photographers Buffalo
Finally, a well-deserved, overdue post and I am so elated to share this one :)  Katie and DJ are wonderful friends of ours and sharing in their special day was an honor.  These two have been together since high school, something that is so rare especially now, and their love for each other I'm sure has not diminished a bit.  When they asked me to photograph their wedding over 2 years ago following their engagement, it seemed like it was so far away.  But as usually happens with life events, it was here before we knew it.  Their wedding was a homecoming so to speak, a celebration of love, friends and family as Katie and DJ returned from their new home in Virginia Beach to good ol' Buffalo (their hometown) to get married.  They were married at the historic St. Edwards Roman Catholic Church in Buffalo and celebrated with a pumping' party at none other than the incomparable Hotel Lafayette.  Pure joy, excitement, a few nerves and most importantly love and passion for one another and this adorable couple flowed freely all day.  It was such a pleasure to capture your wedding day for you two and I am proud and excited to share your story.  Enjoy!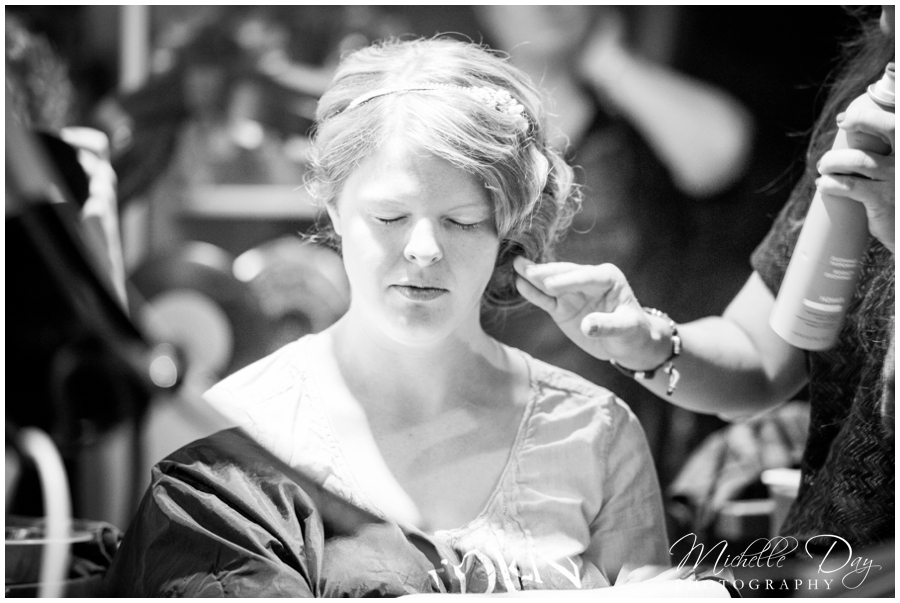 We started the day at Excuria Salon and Spa in Williamsville for some hair and make up.  Katie chose to have her hair styled in a very elegant, almost vintage style which worked perfectly for her!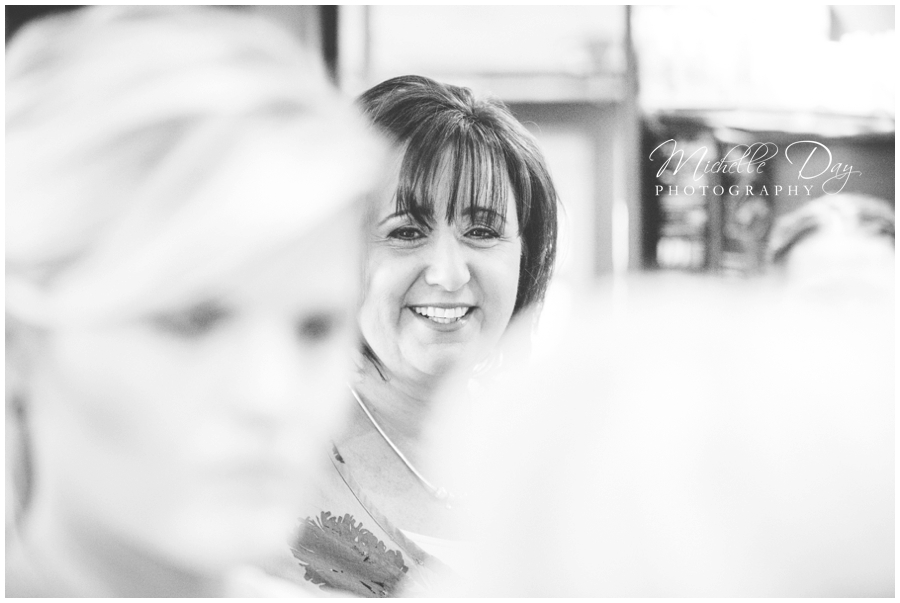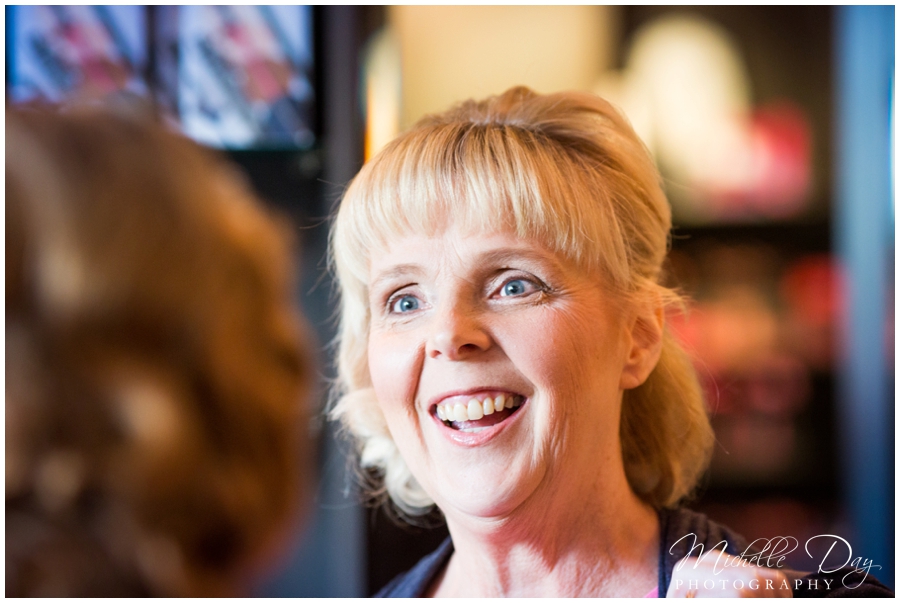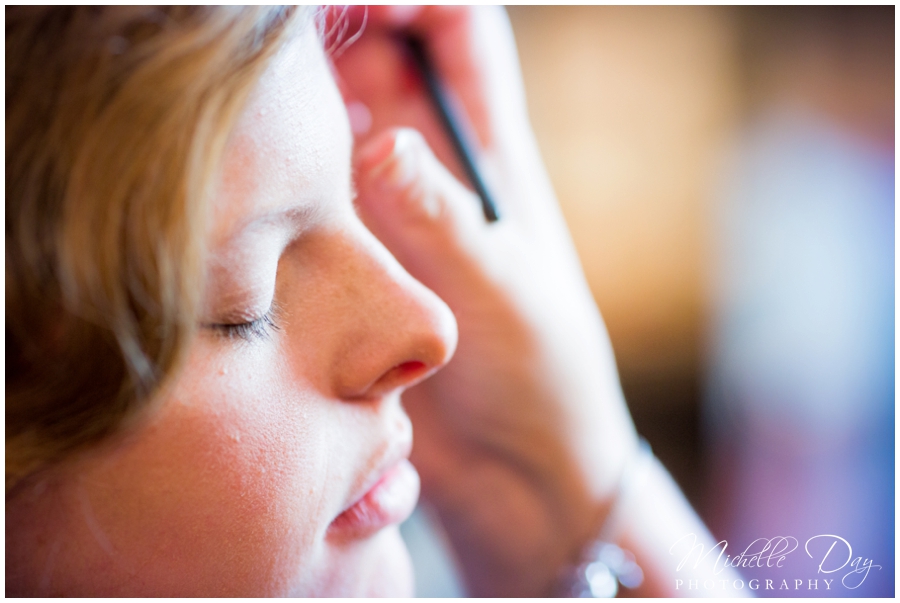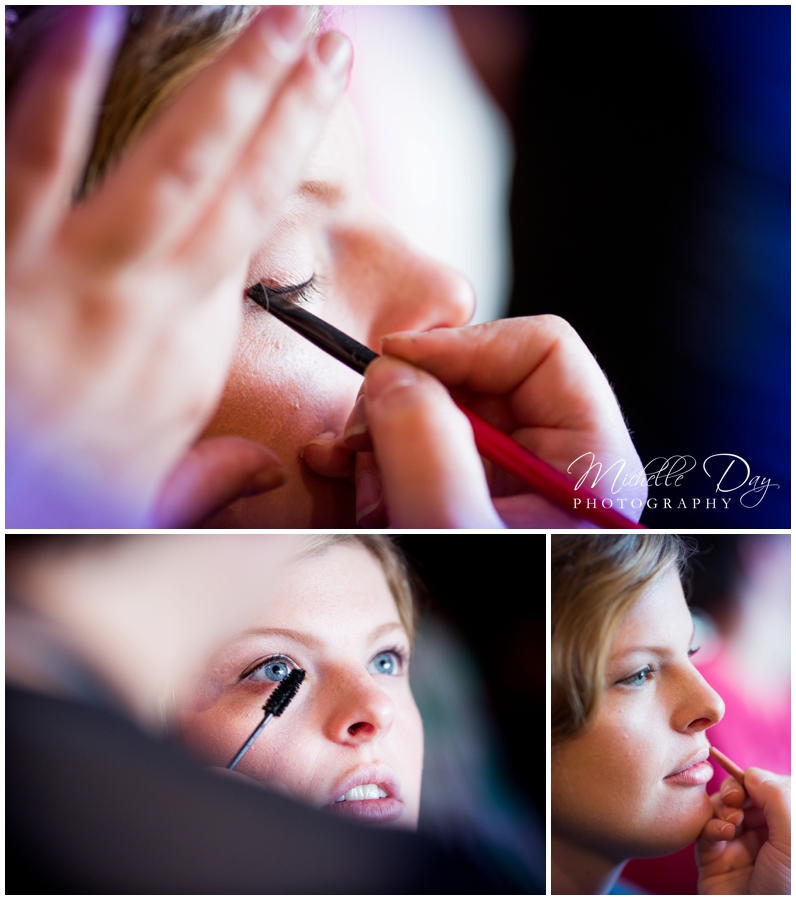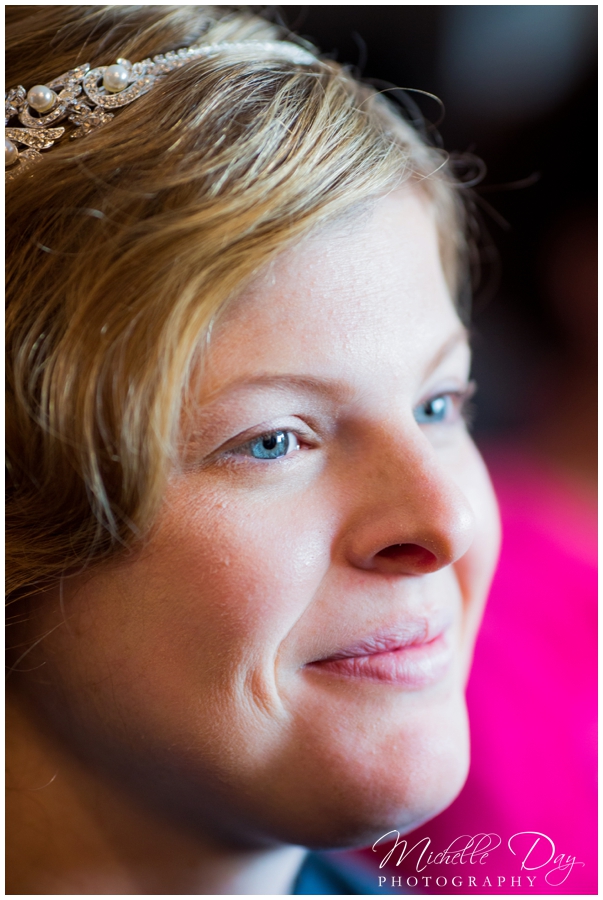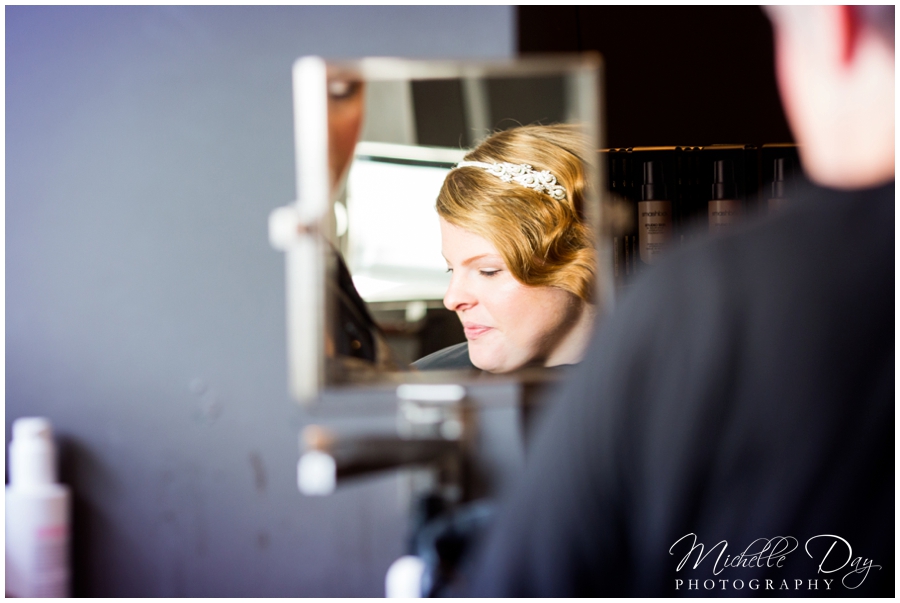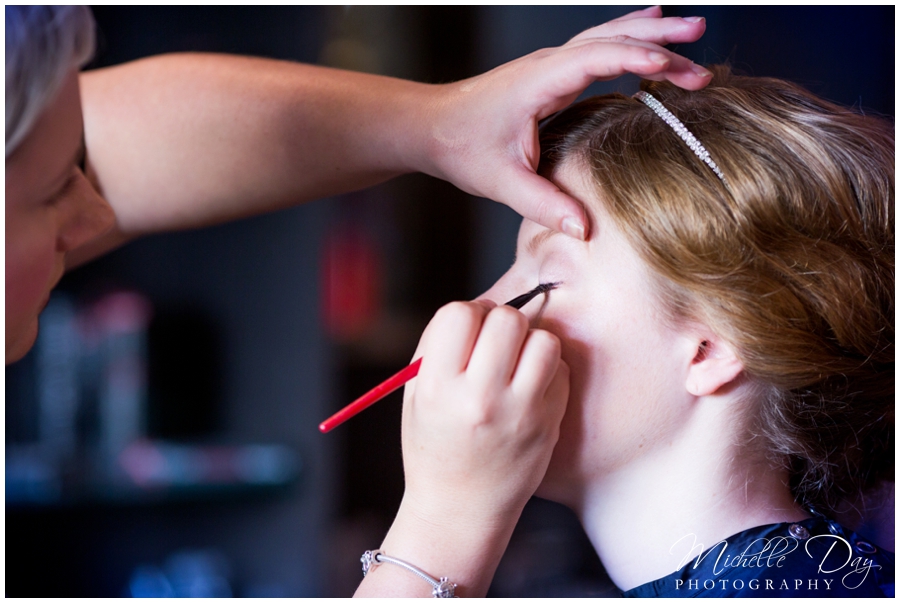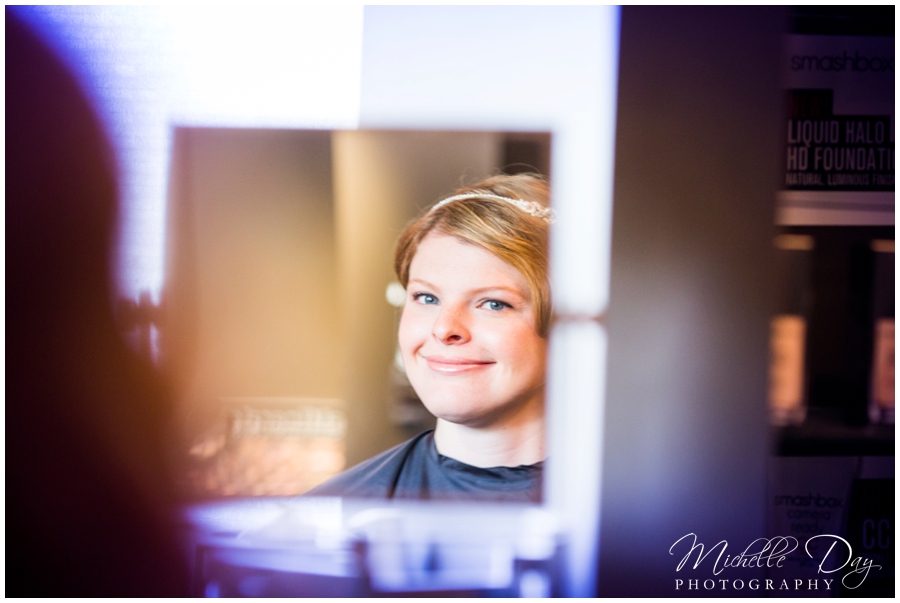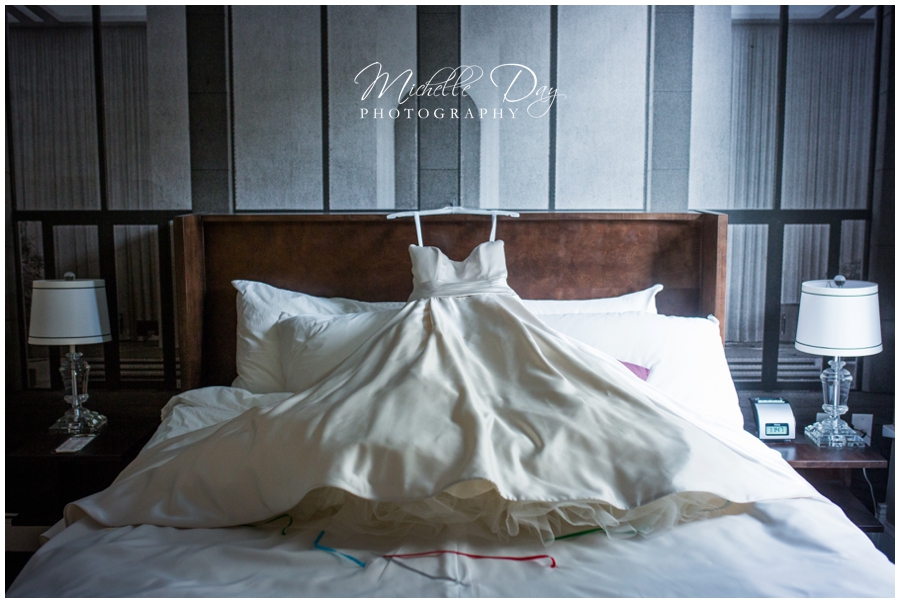 The rooms at the Hotel Lafayette gave a perfect backdrop to do some simple shots of Katie's beautiful dress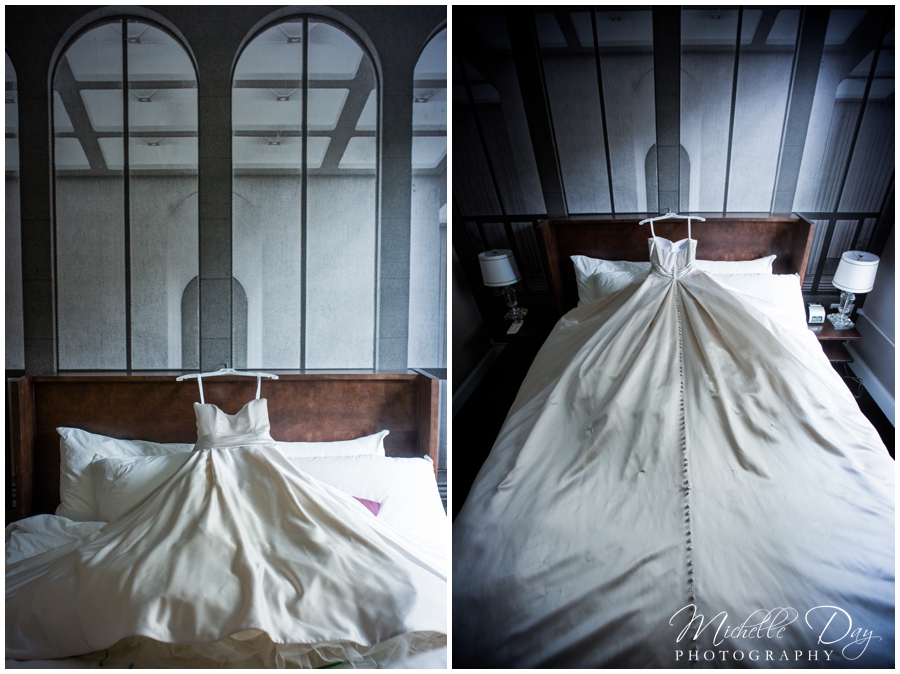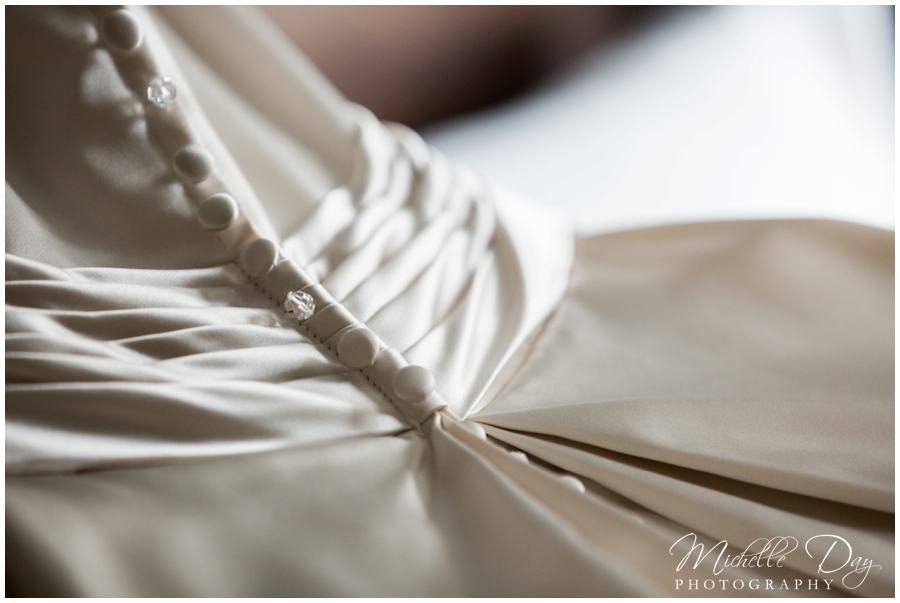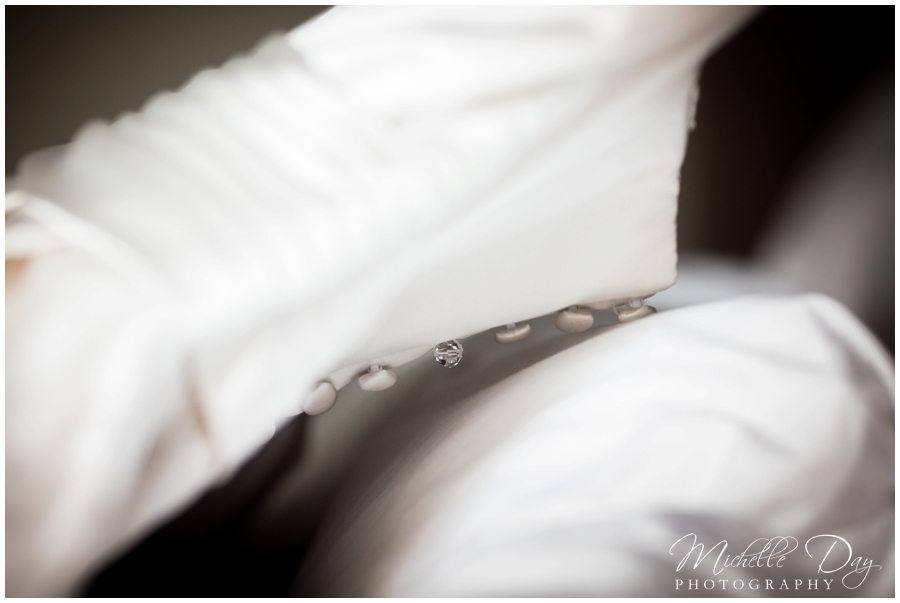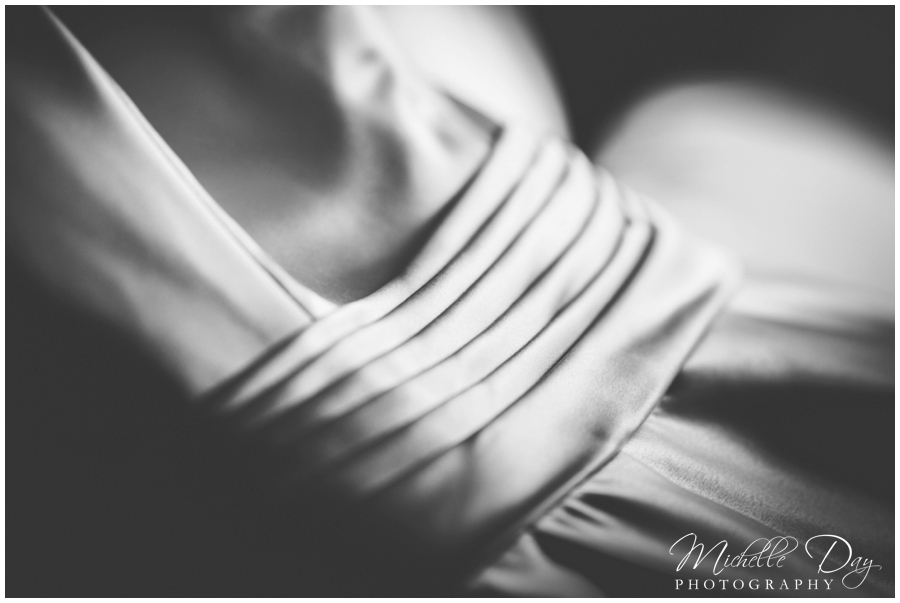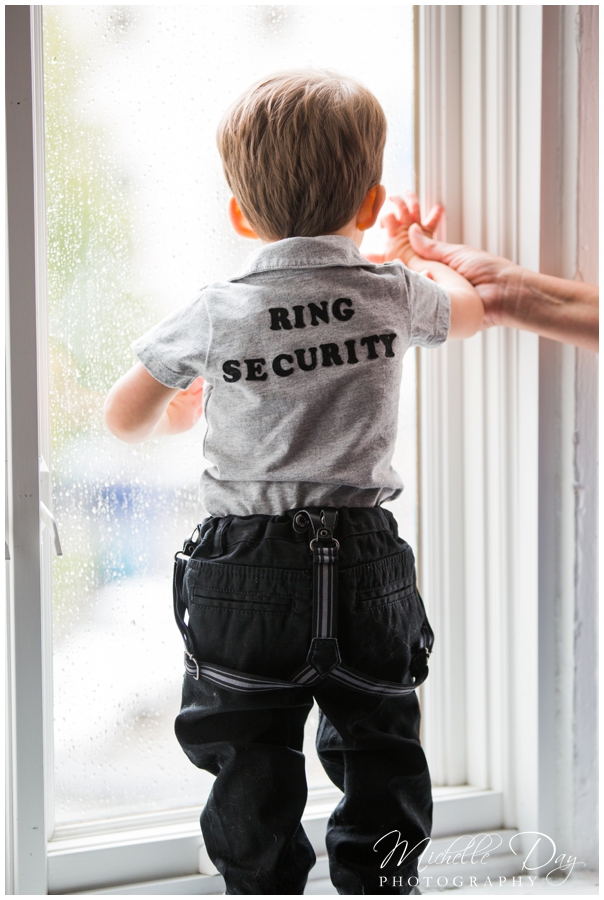 DJ's nephew, the adorable ring bearer or "ring security" as his shirt says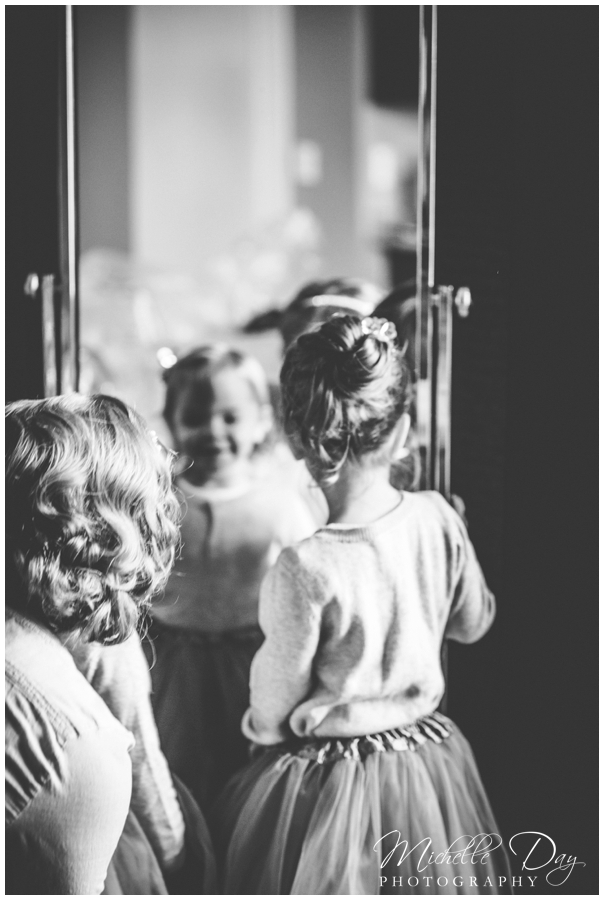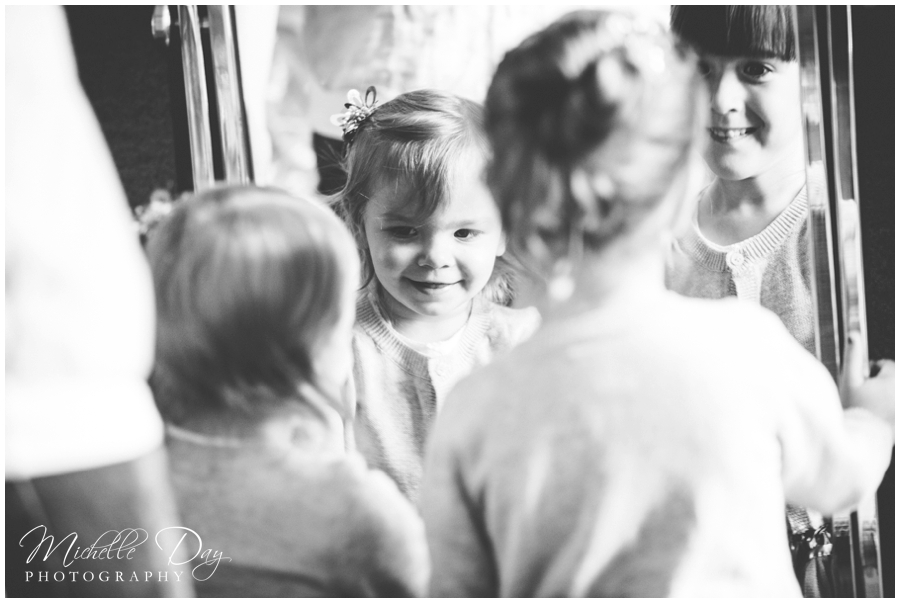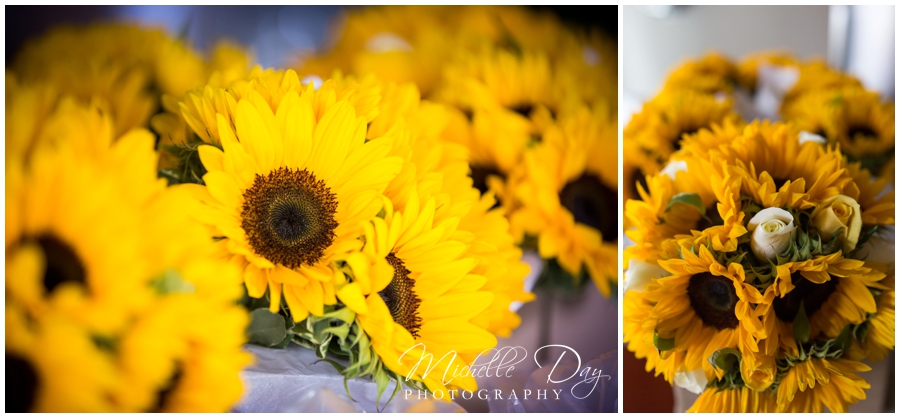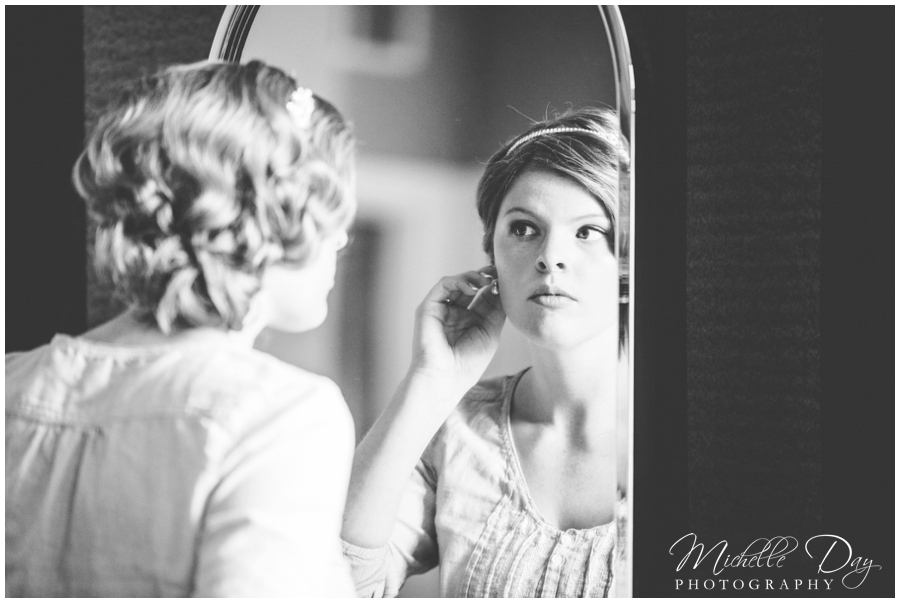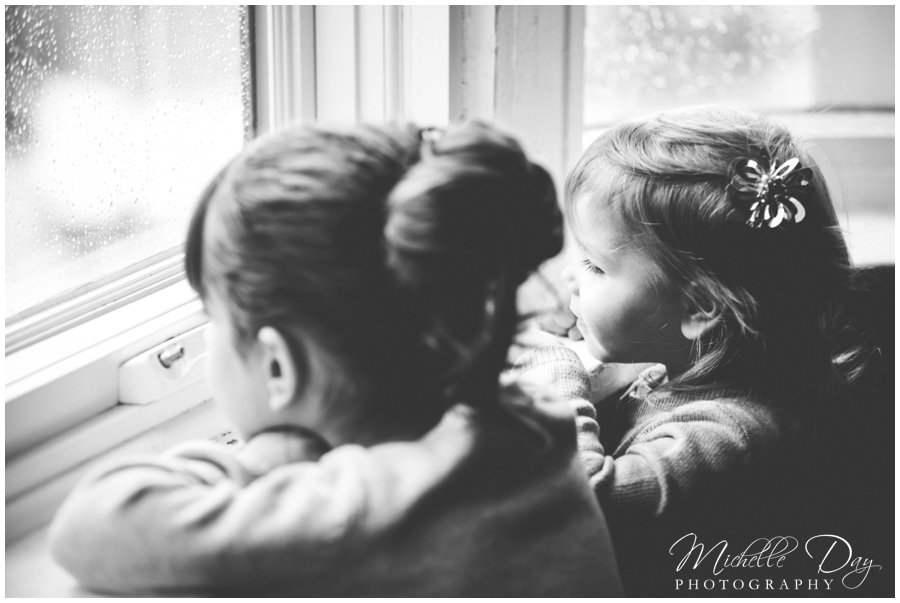 These two sweeties were just adorable and soooo excited to dress up!  I think they were watching for the rain to clear up!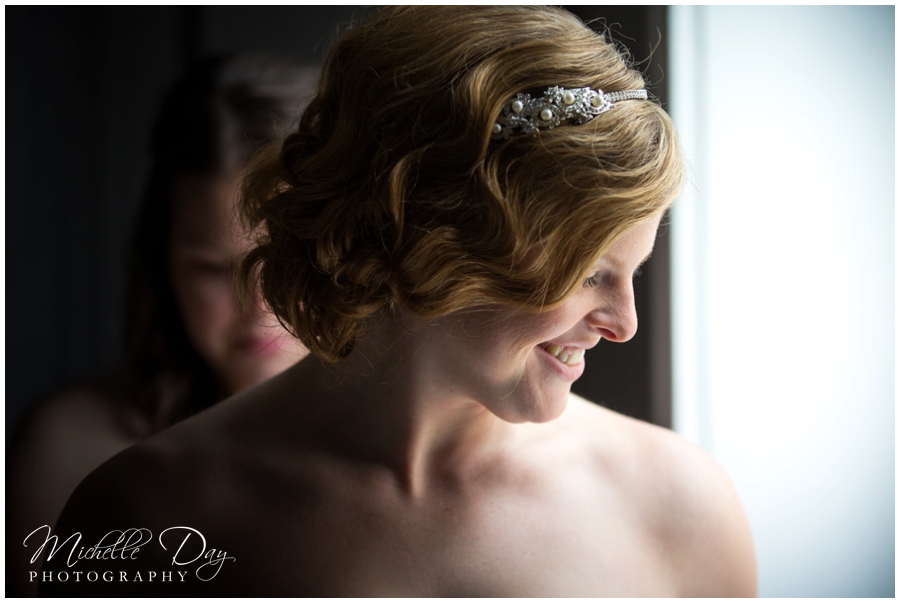 I love this shot of Katie getting ready with her sister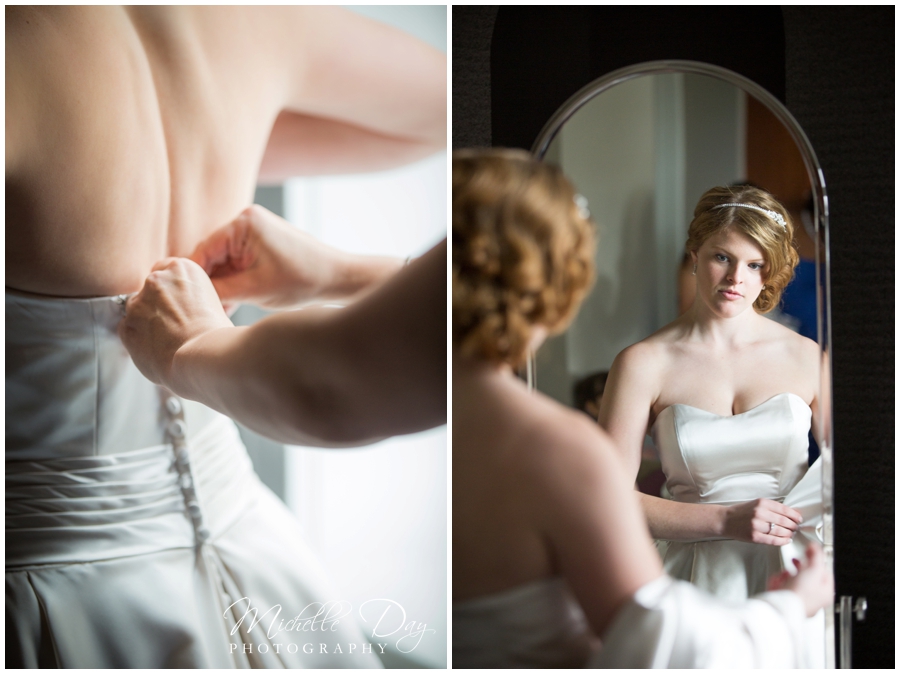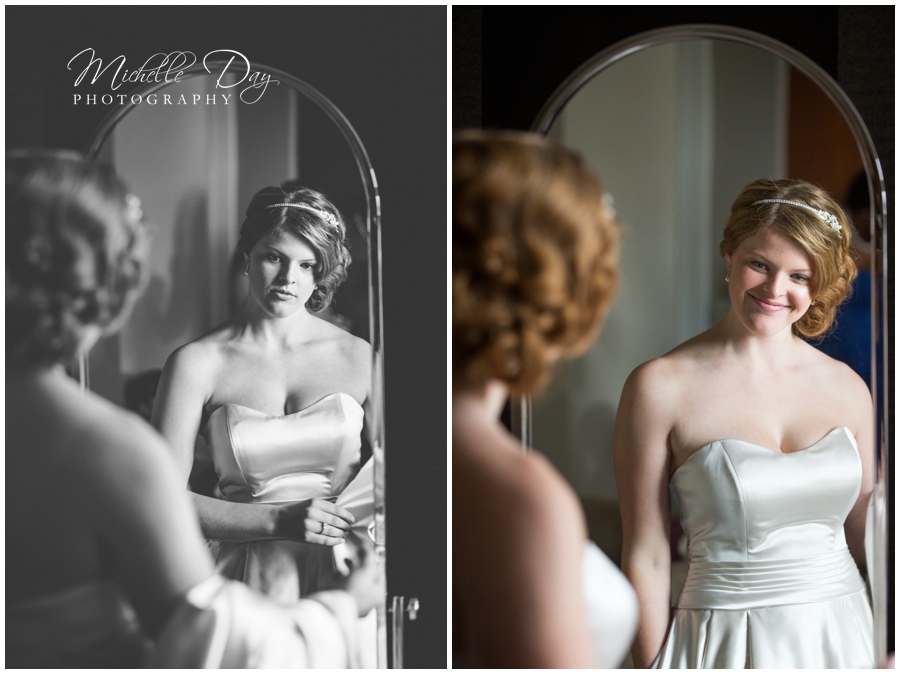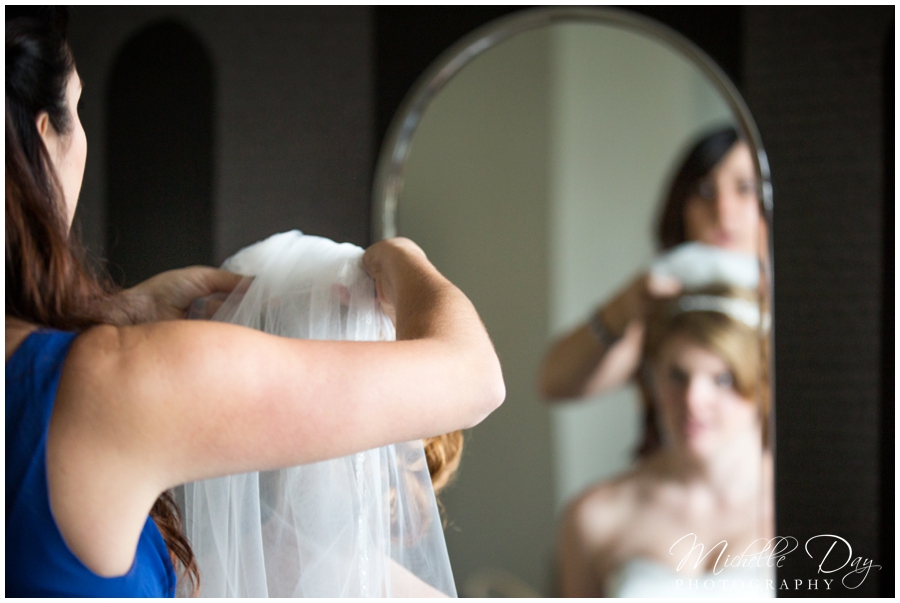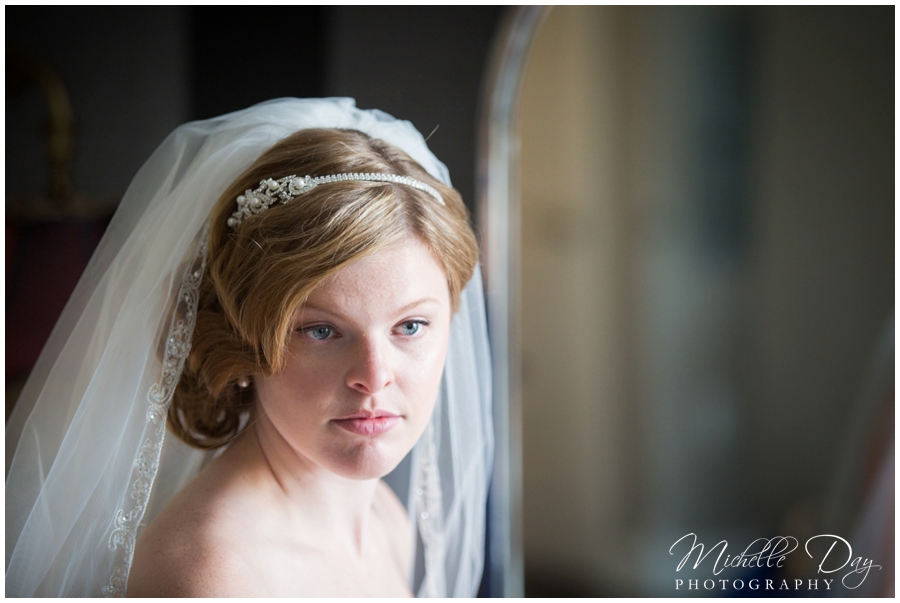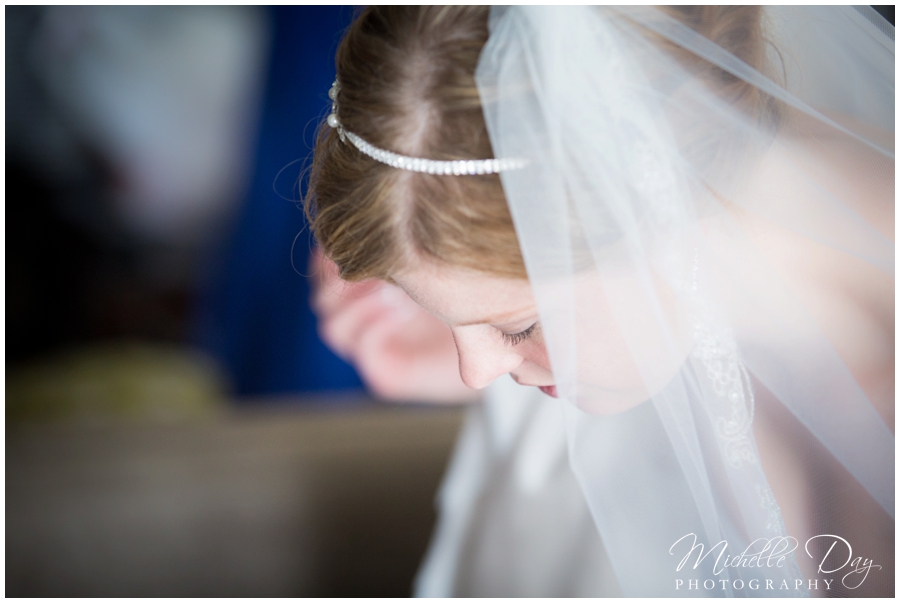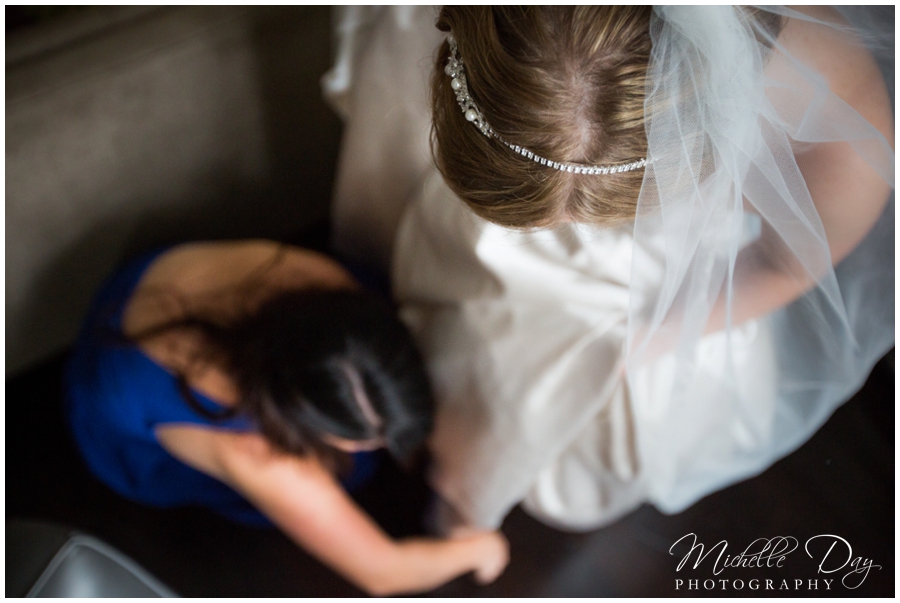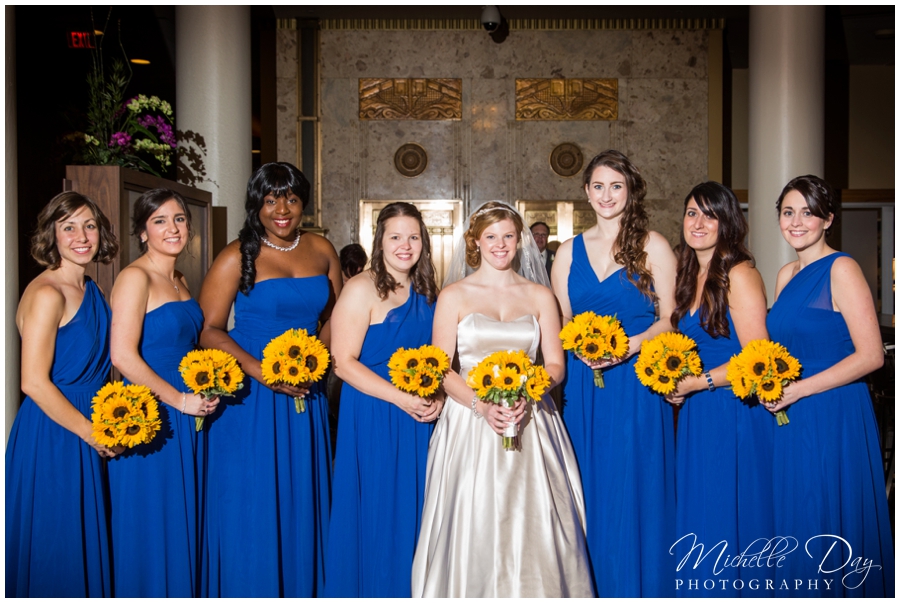 We had time to grab a couple shots of the girls in the lobby of the Hotel Lafayette before heading to GORGEOUS Saint Edwards for the ceremony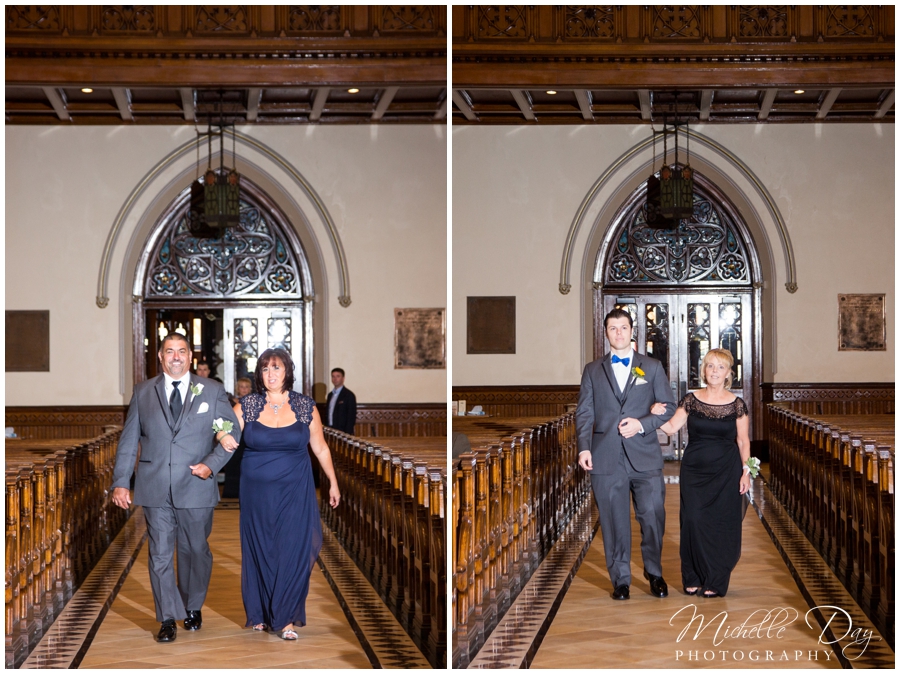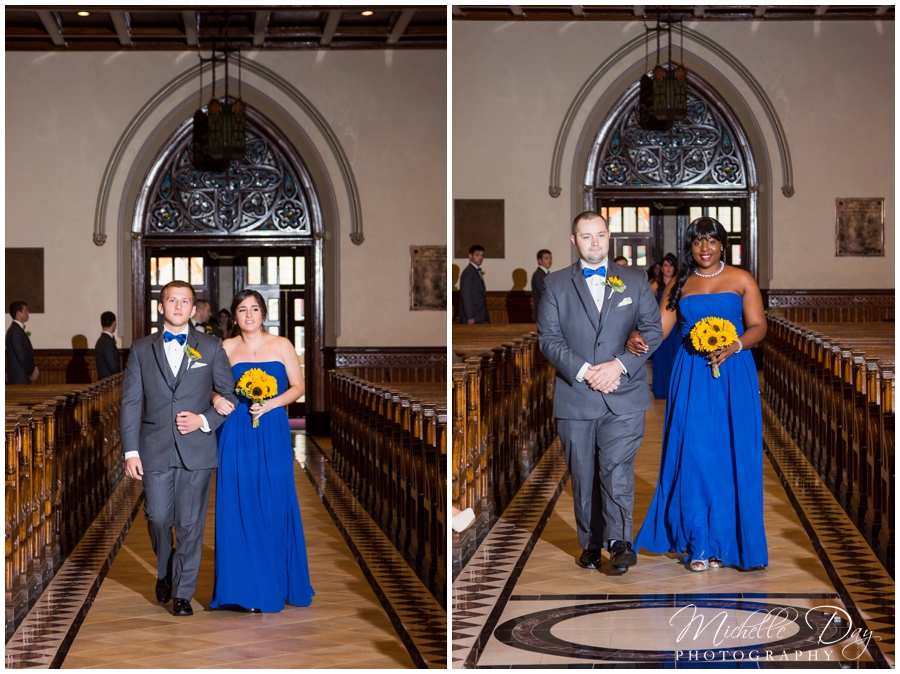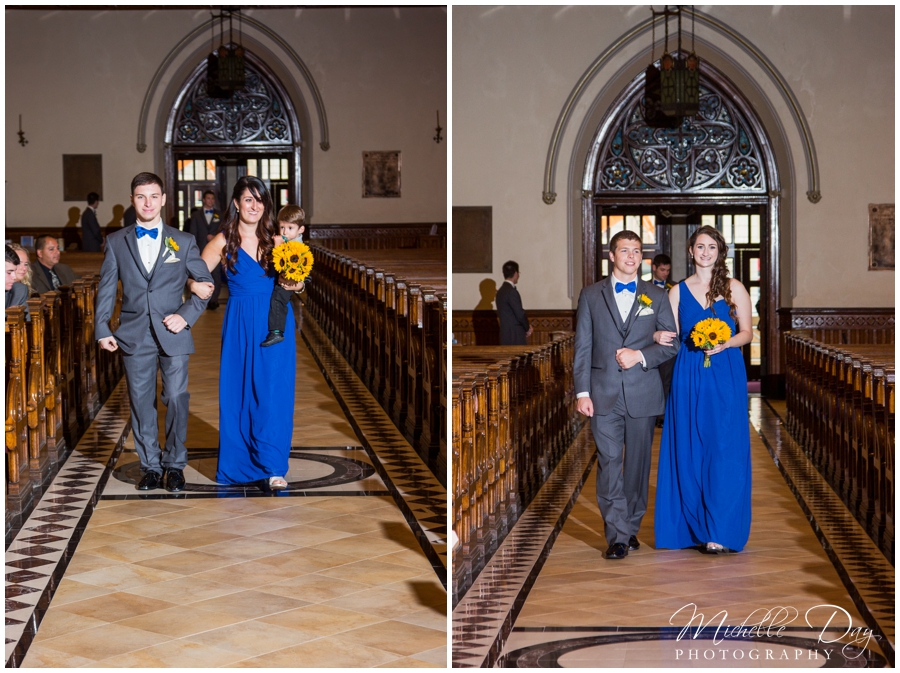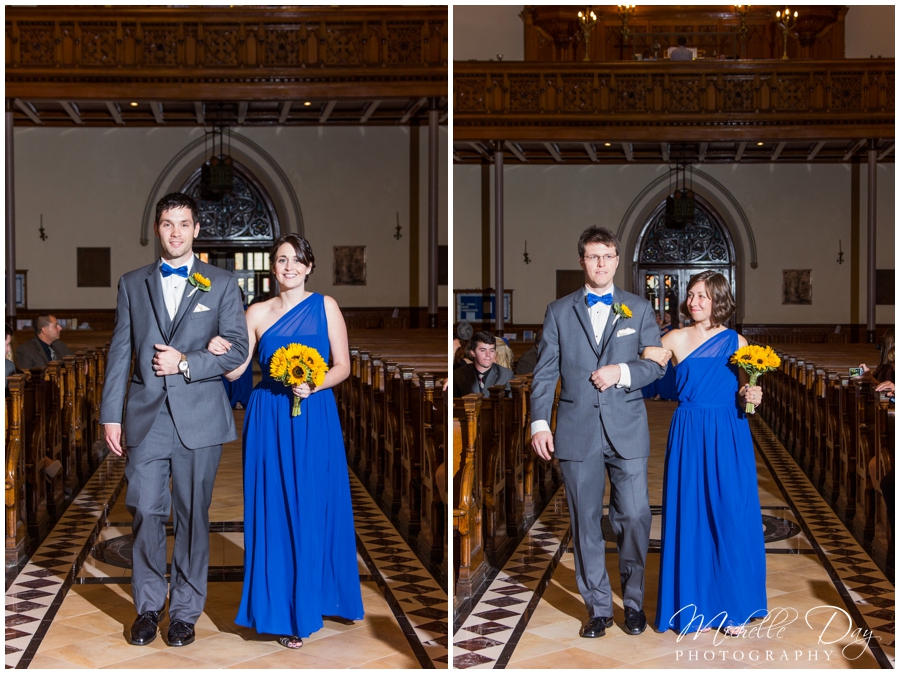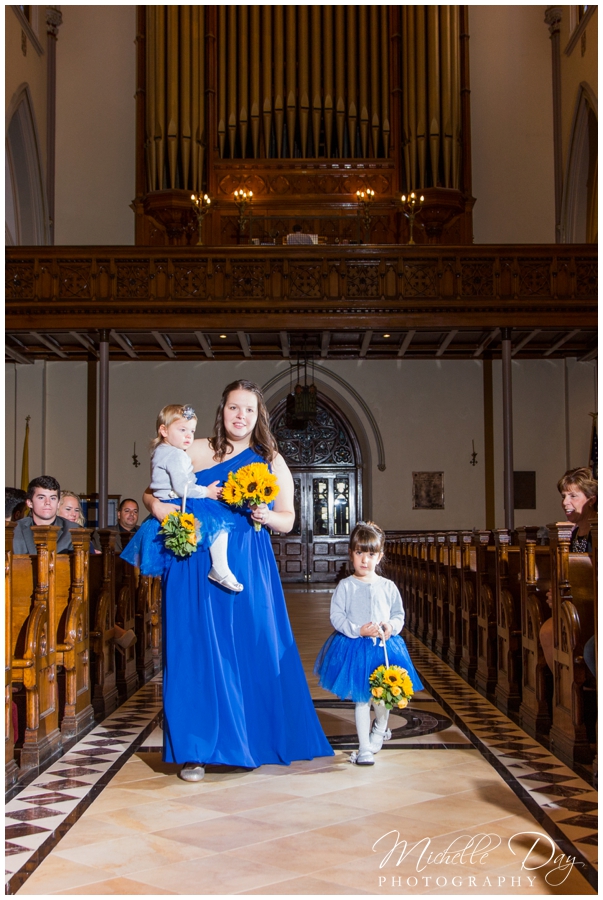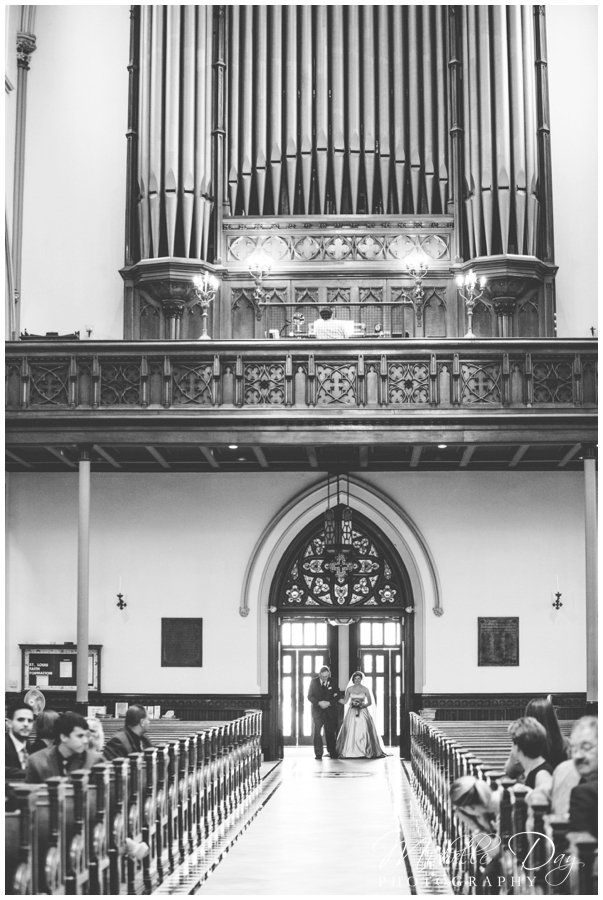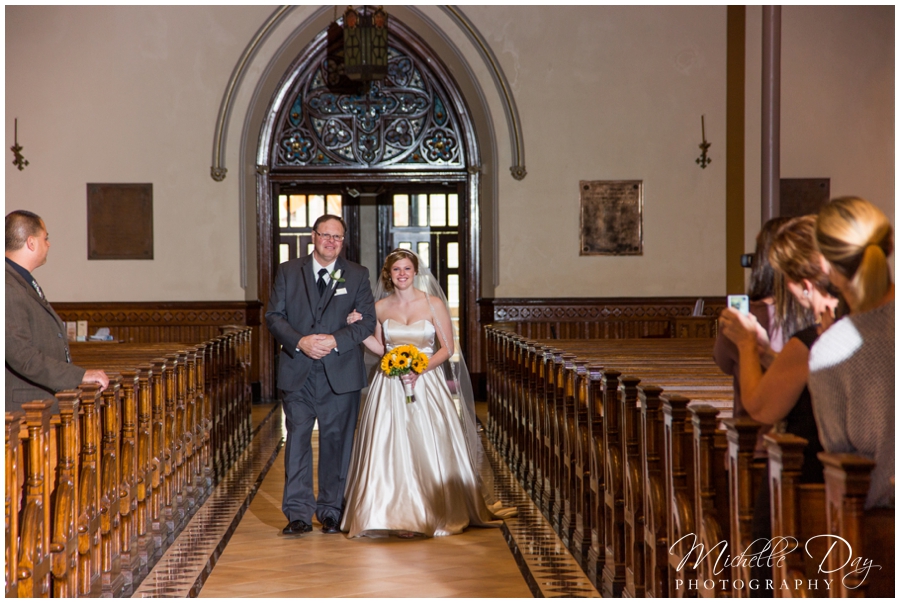 Here comes the beaming bride!
DJ and the best man, Bret, waiting for the big moment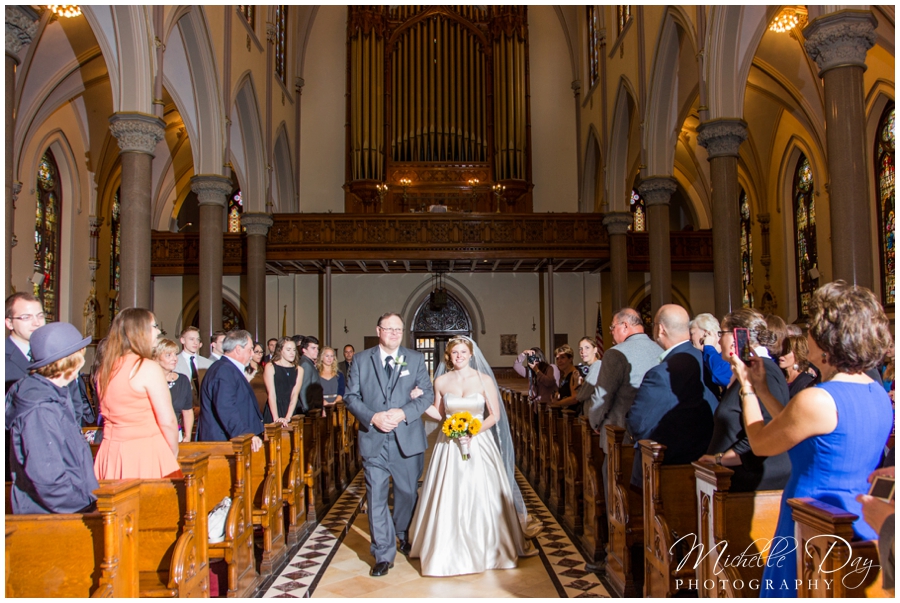 Saint Edwards reminded Katie of the churches you would see in Italy, where she studied abroad.  Therefore it felt close to her heart and for this reason they chose to have their ceremony here.  I couldn't agree more about it's beauty!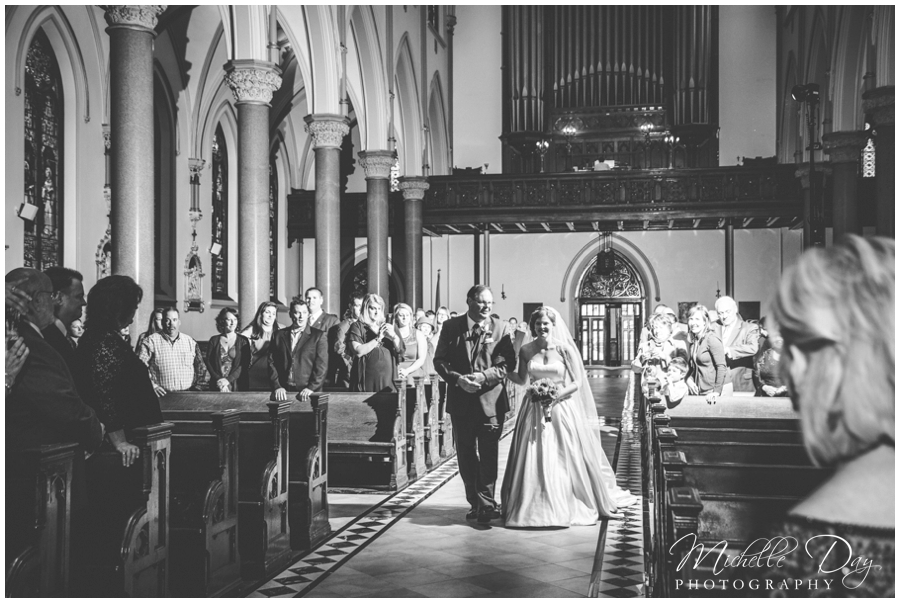 A proud groom and one of my favorite moments of the day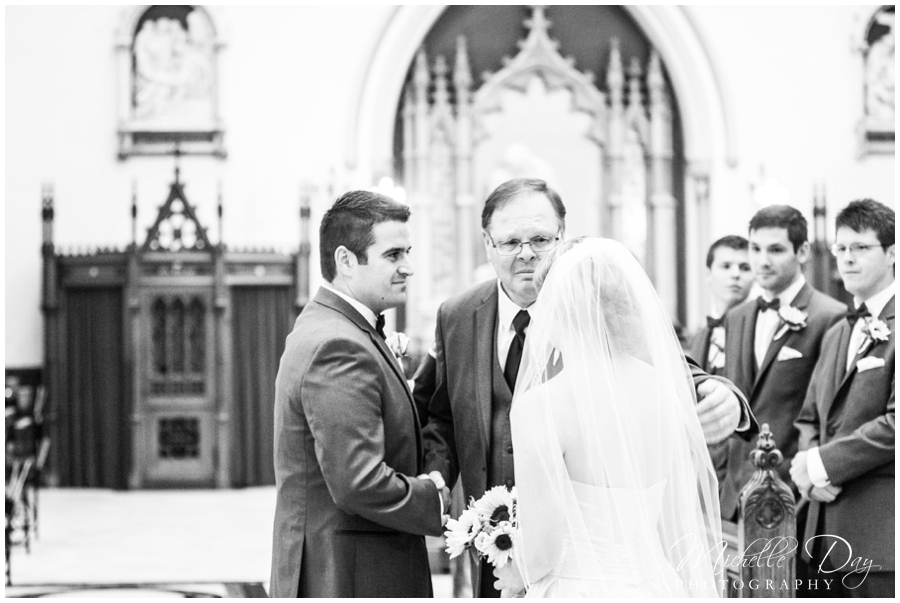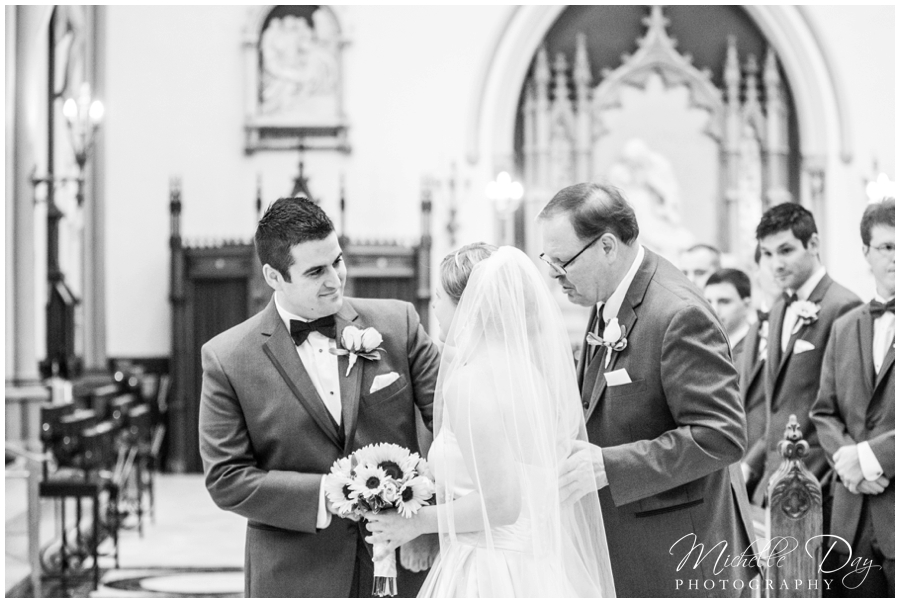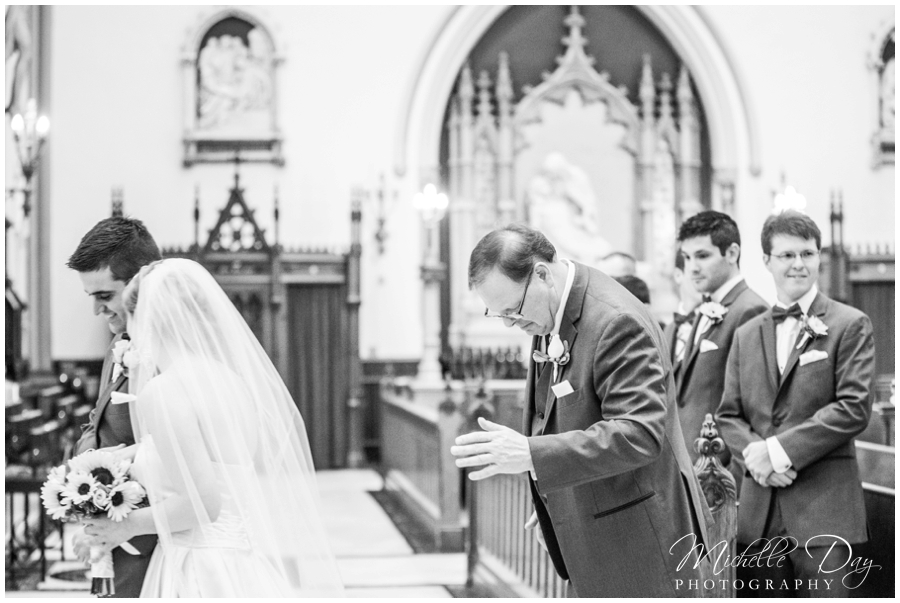 This photo just tugs at my heartstrings.  Katie's dad holding on and letting go all at once.  So pure and emotional.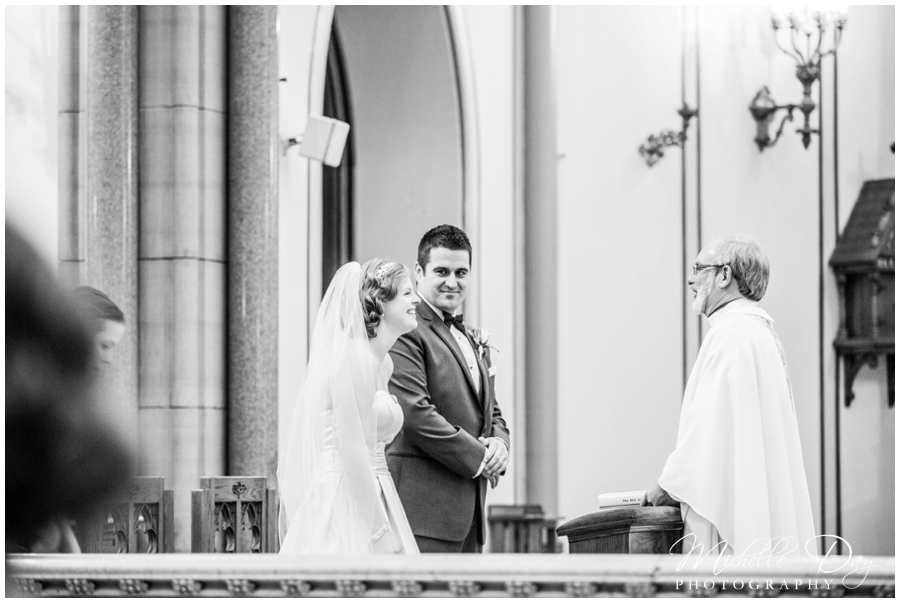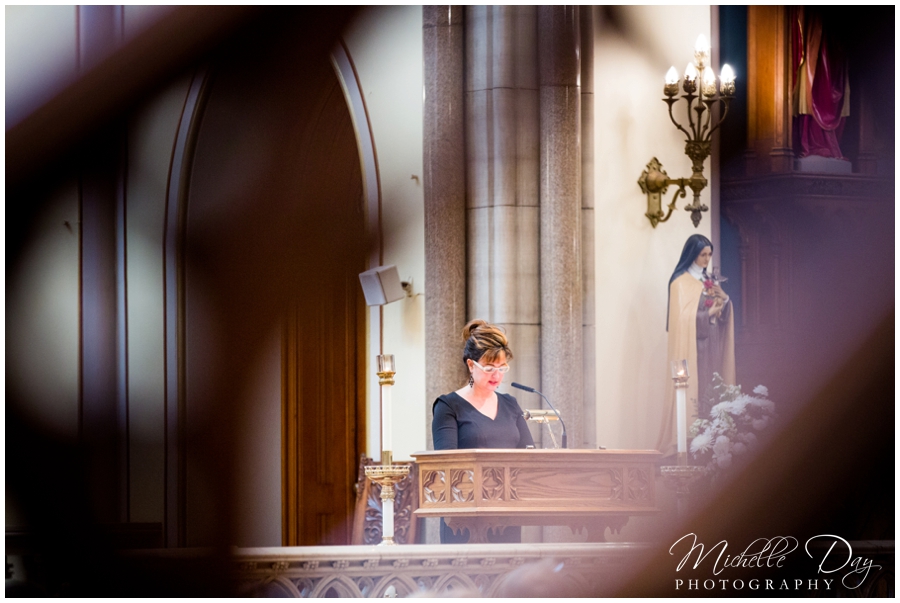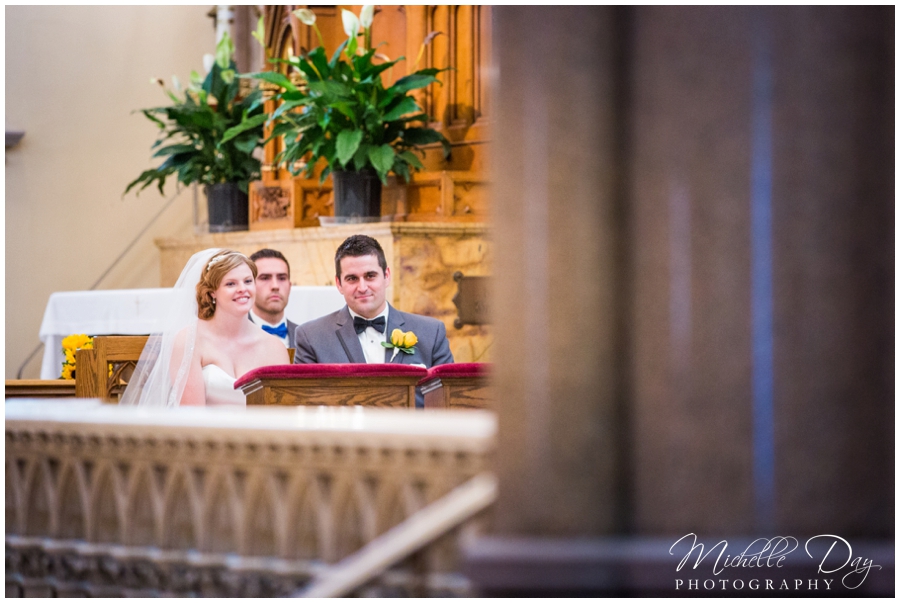 There was BARELY a moment when these two weren't smiling from ear to ear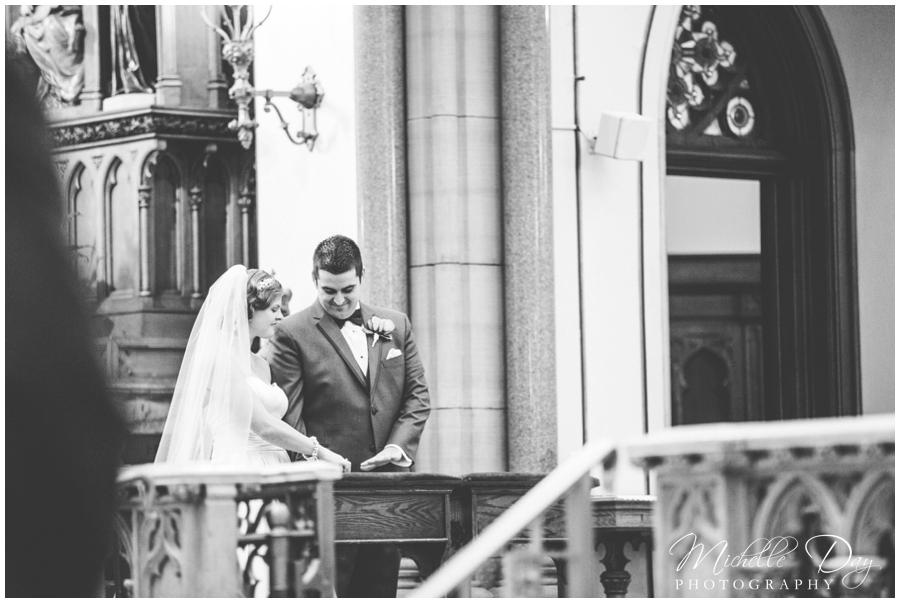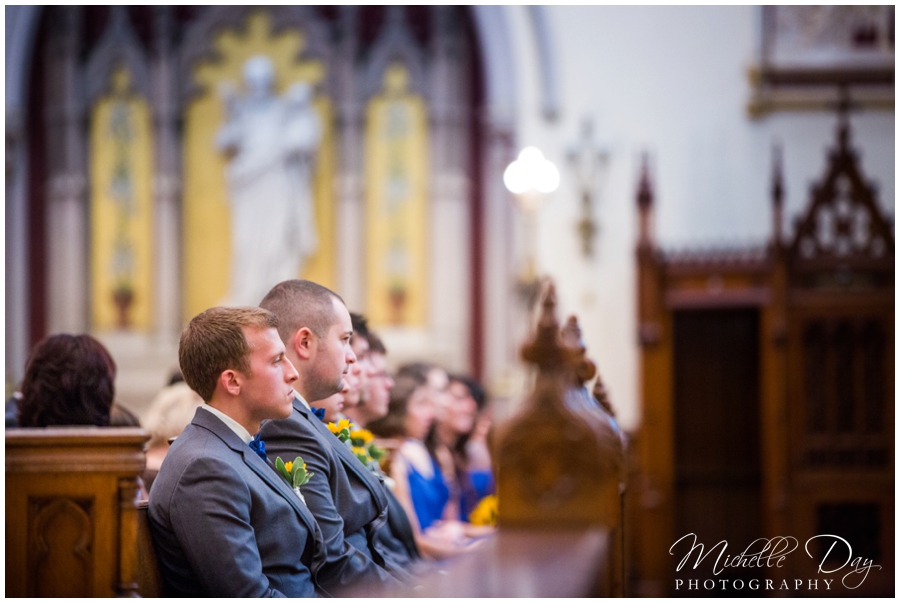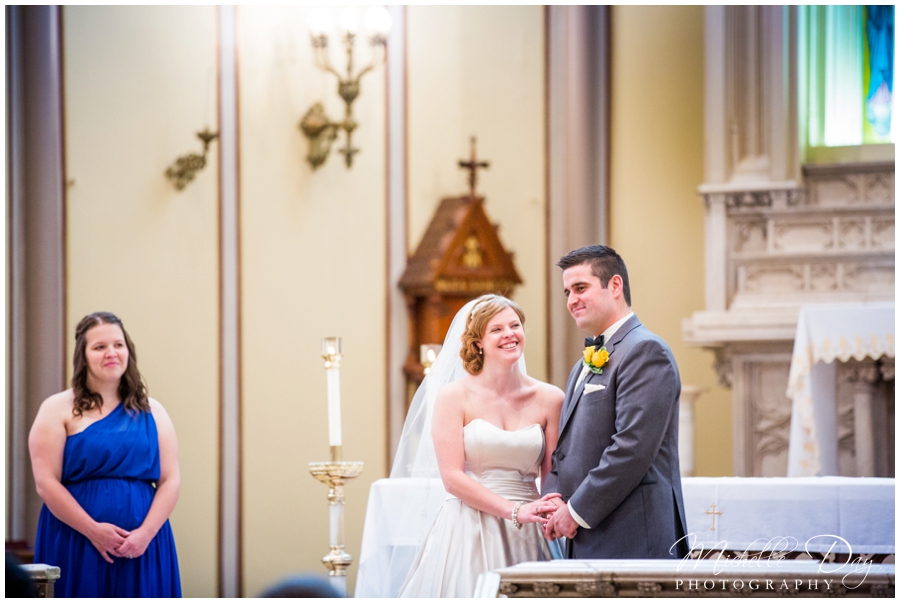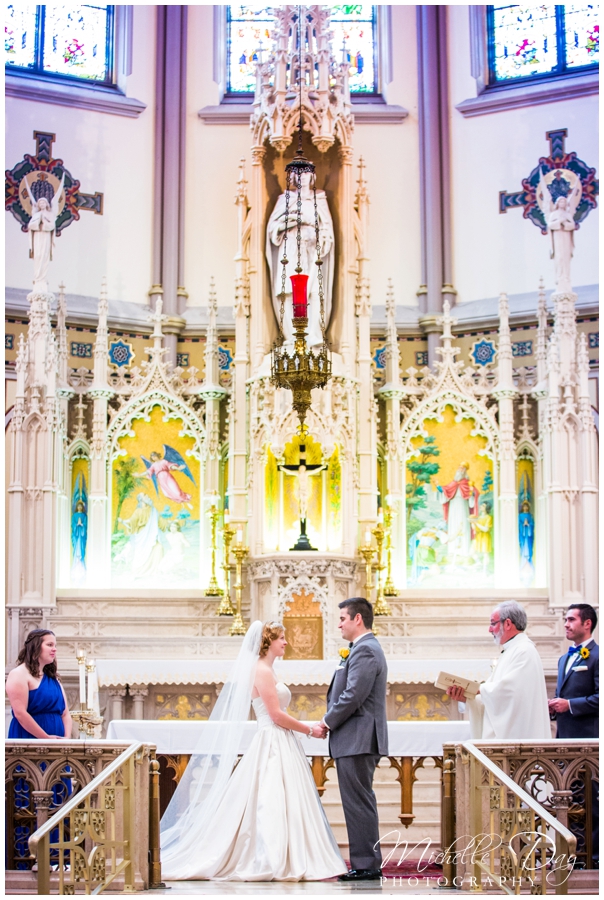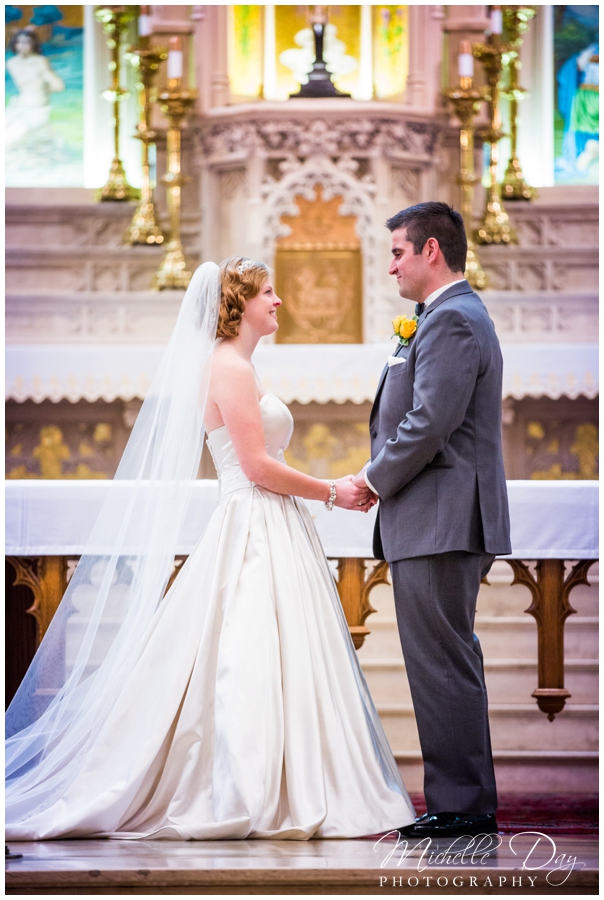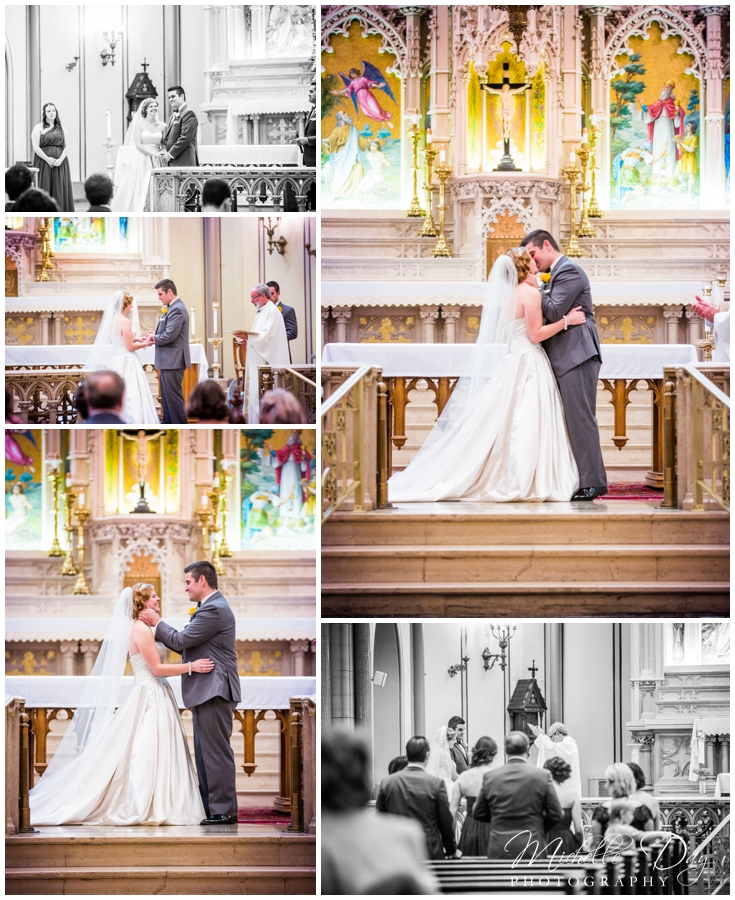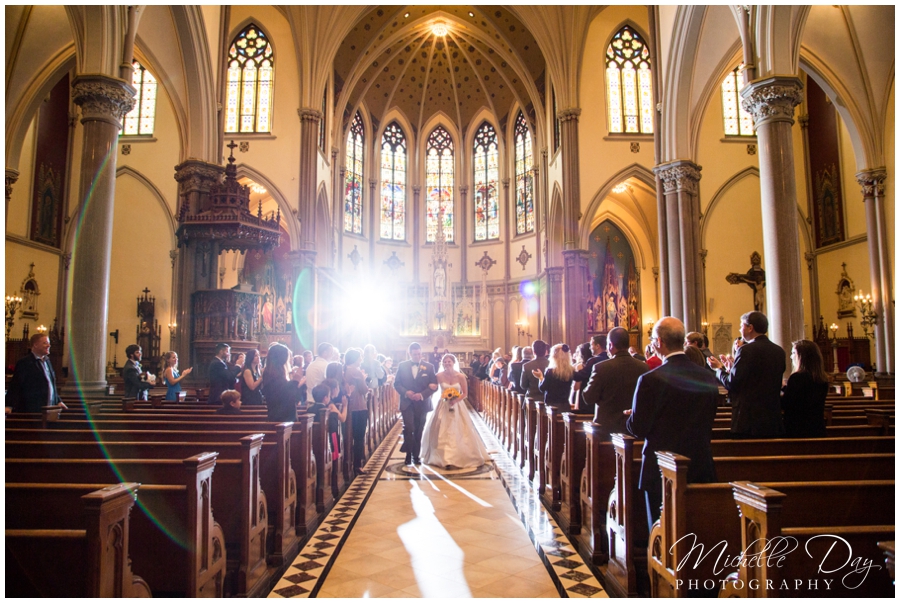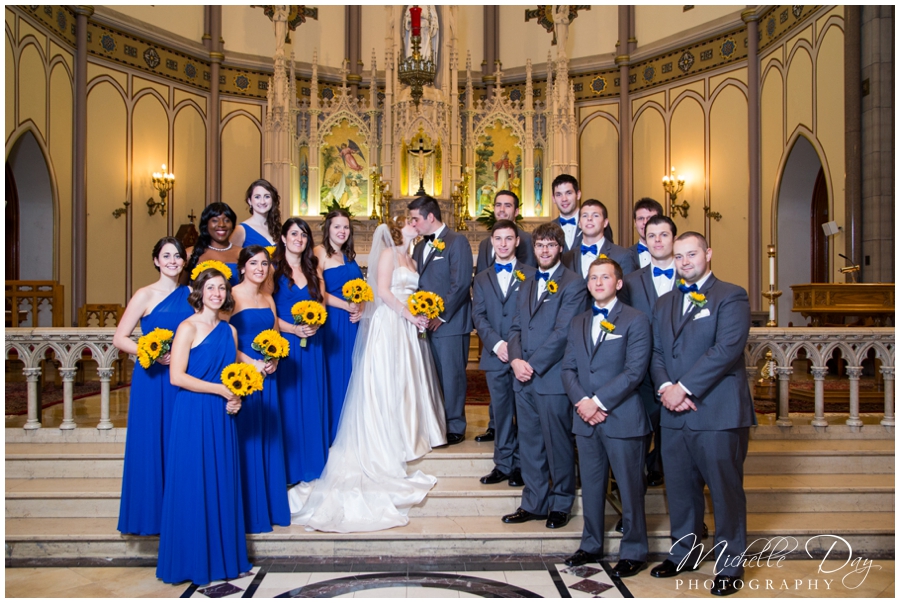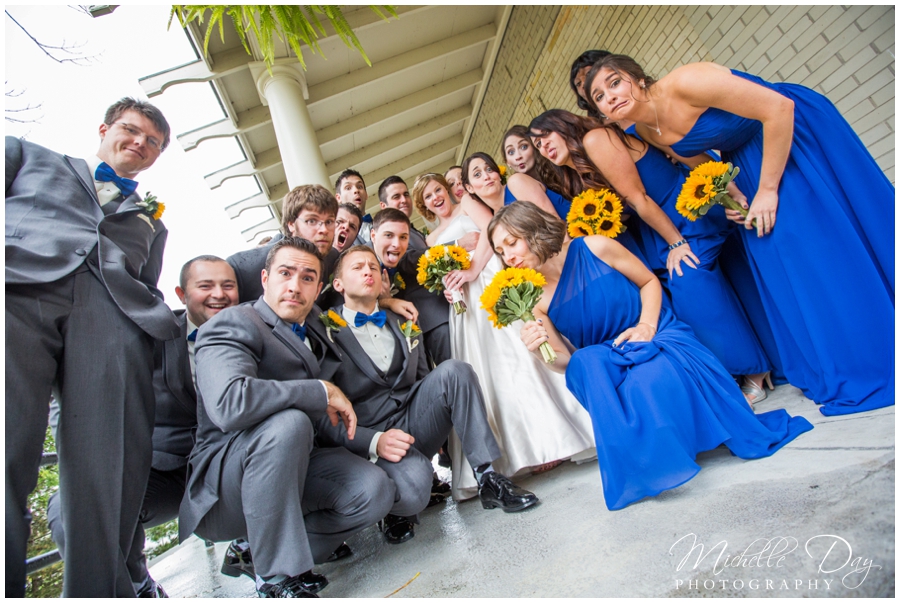 We headed to a popular wedding hotspot in Buffalo, Delaware Park and Hoyt Lake, to do some photos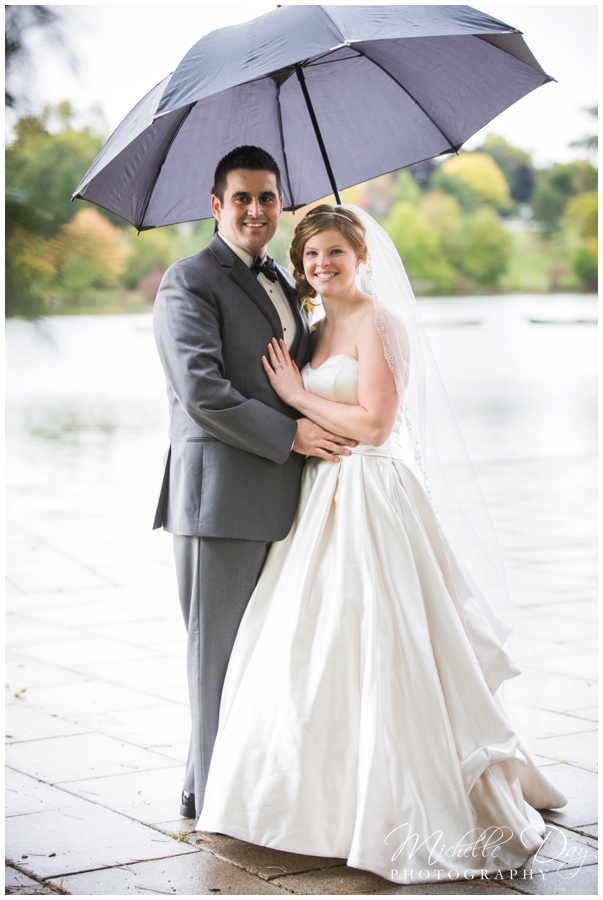 Despite the drizzly conditions, Katie and DJ pushed through and had fun.  I may have pushed them a tiny bit but I knew it would be worth it to play in the rain a bit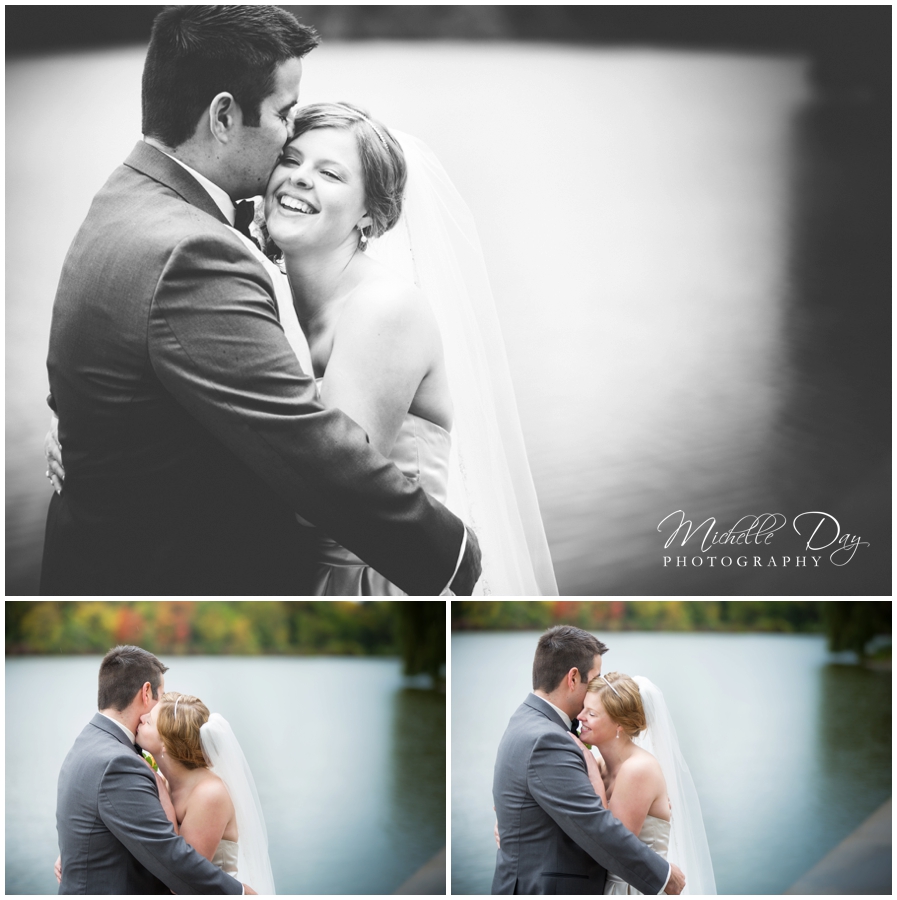 So much love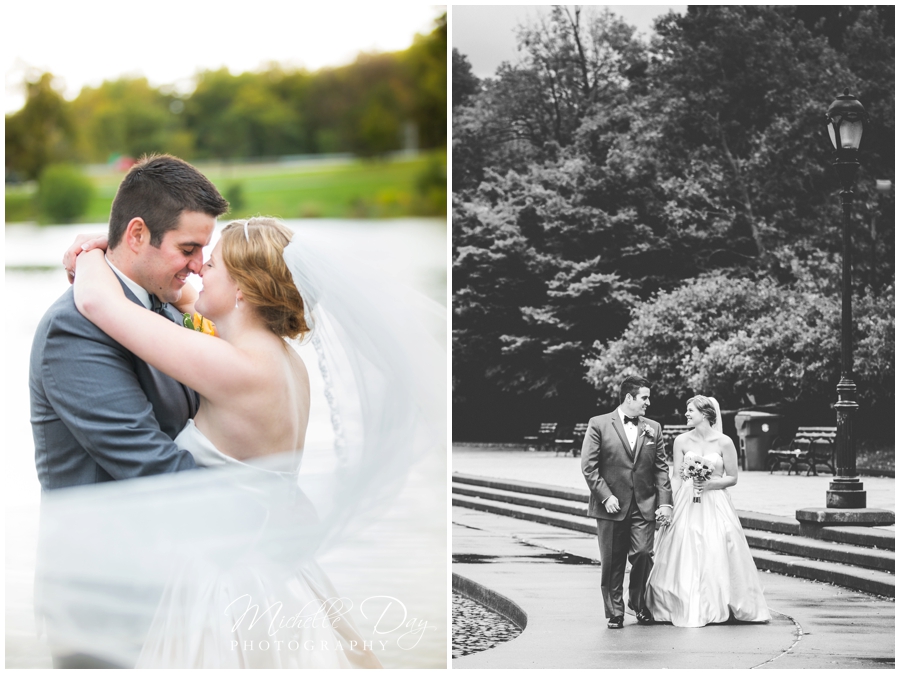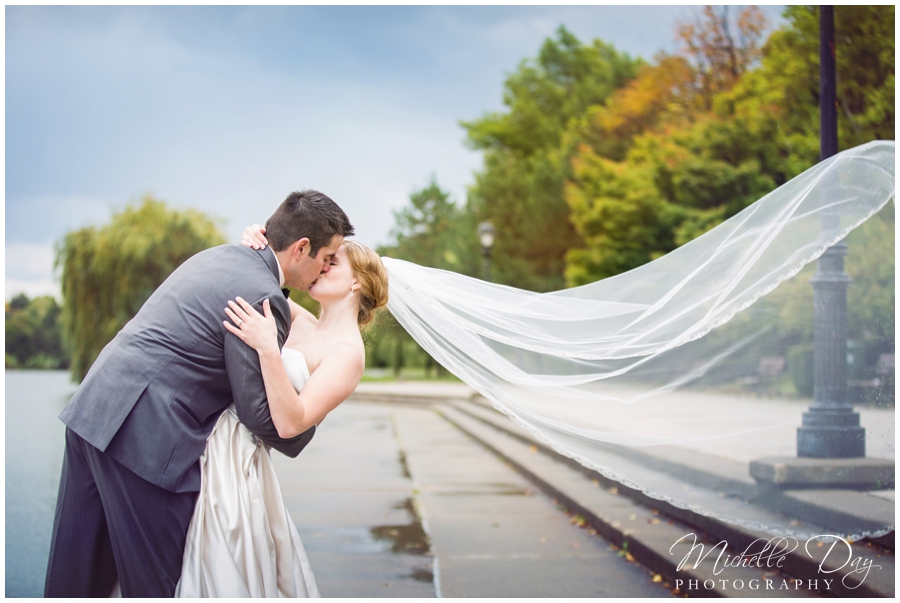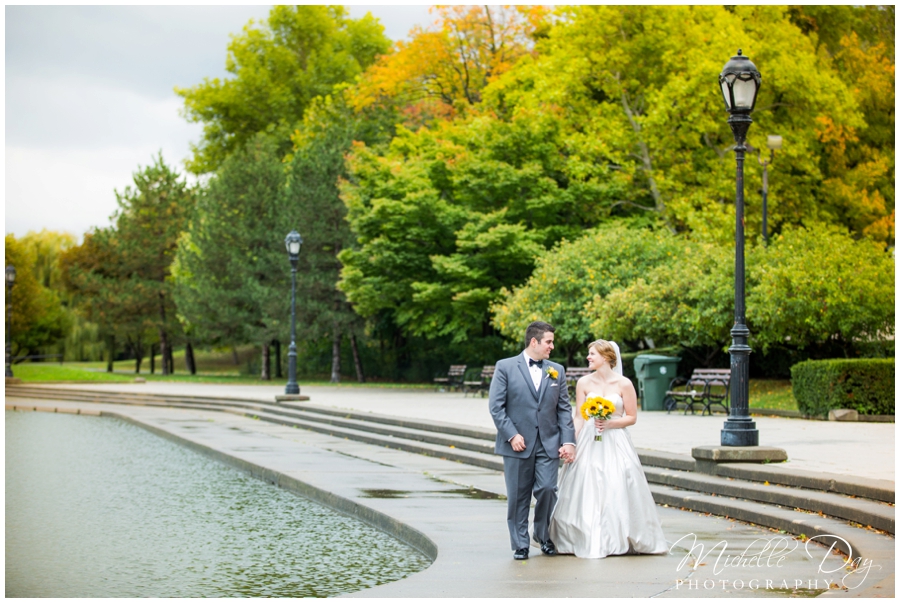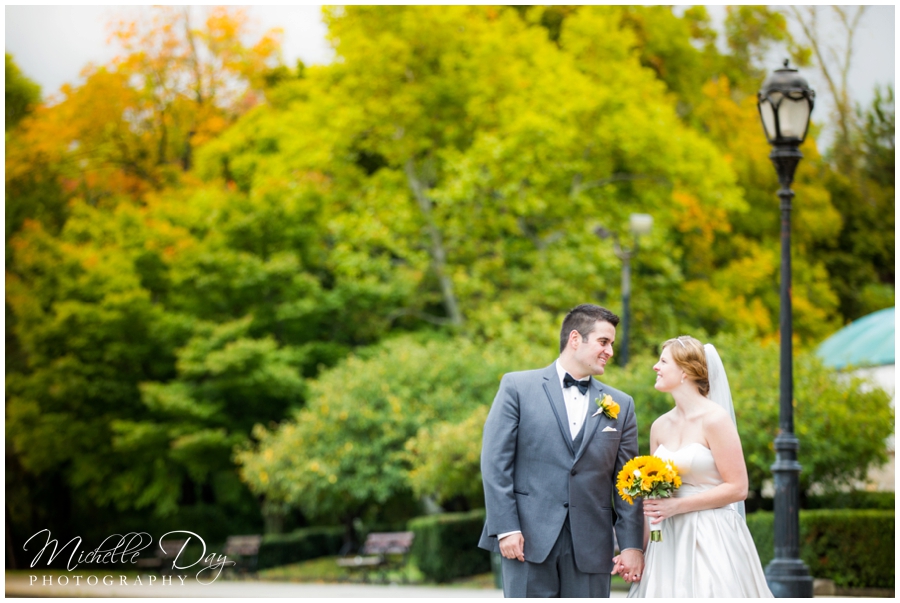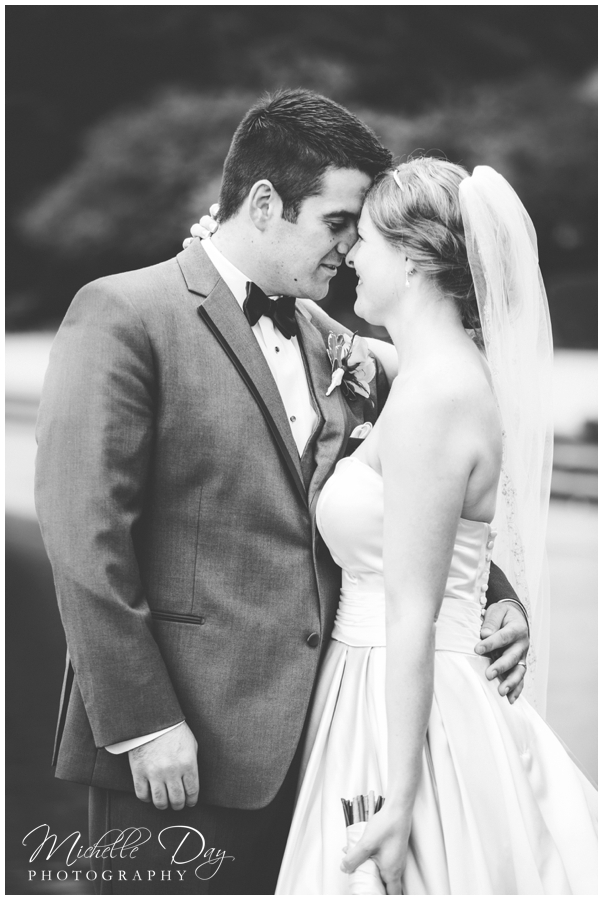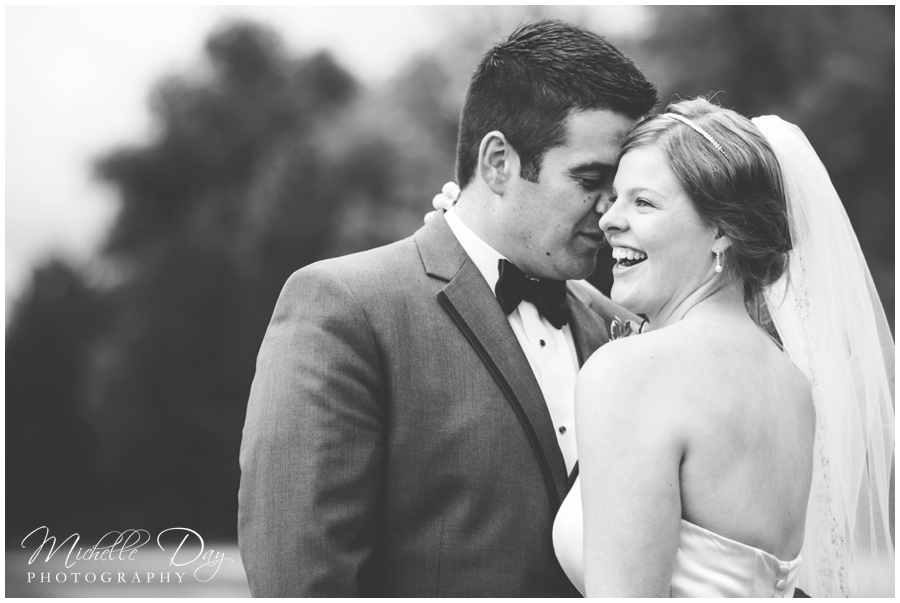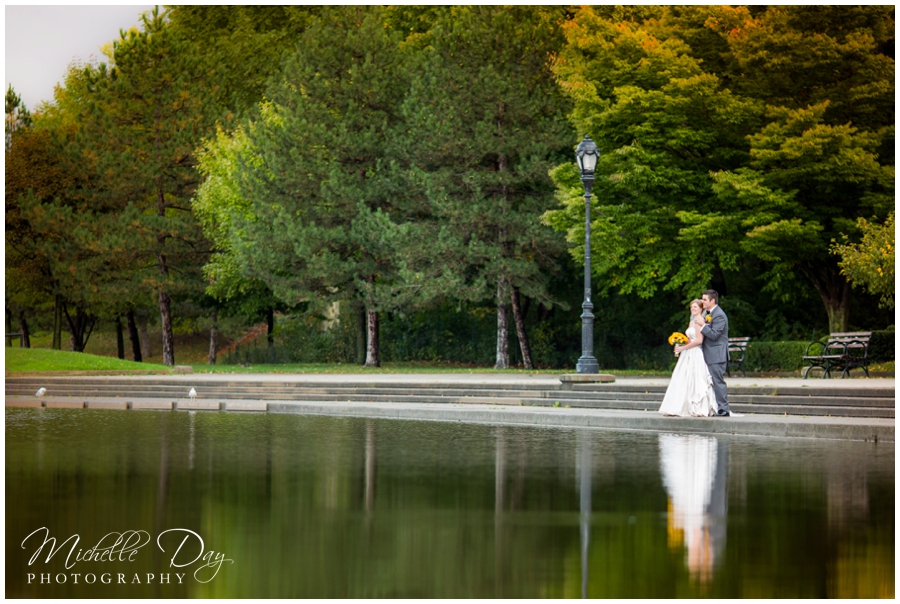 Time to head to the party!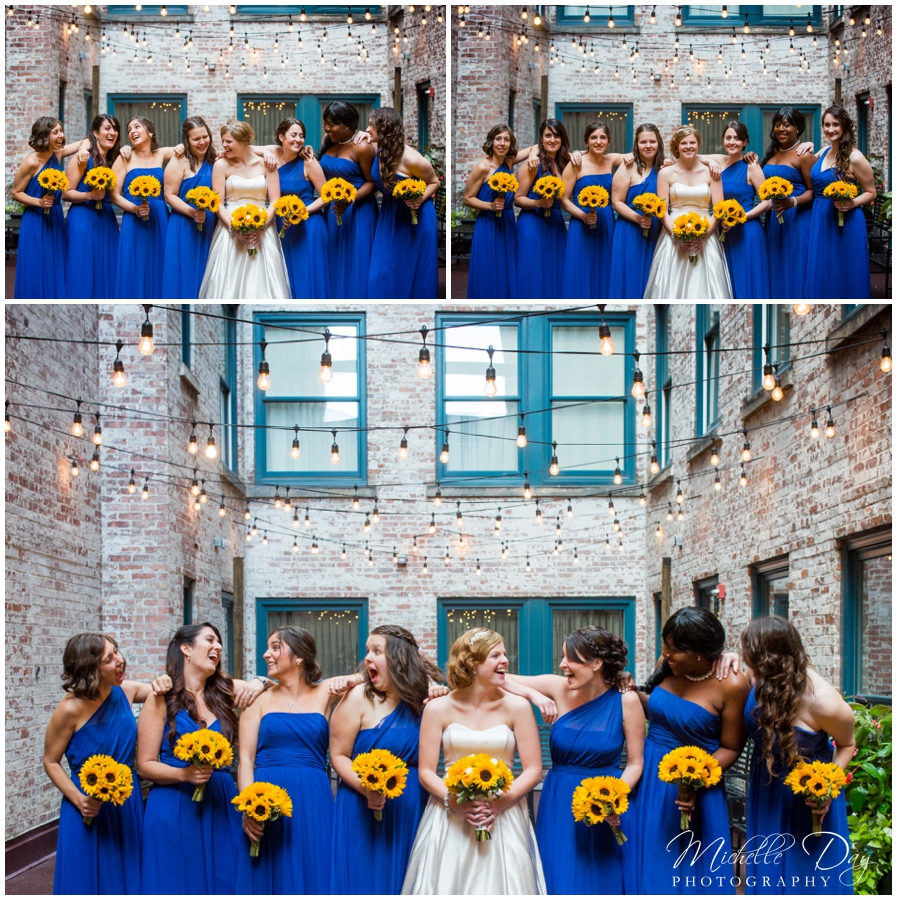 One of my fave places to do photos: The Courtyard at the Hotel Lafayette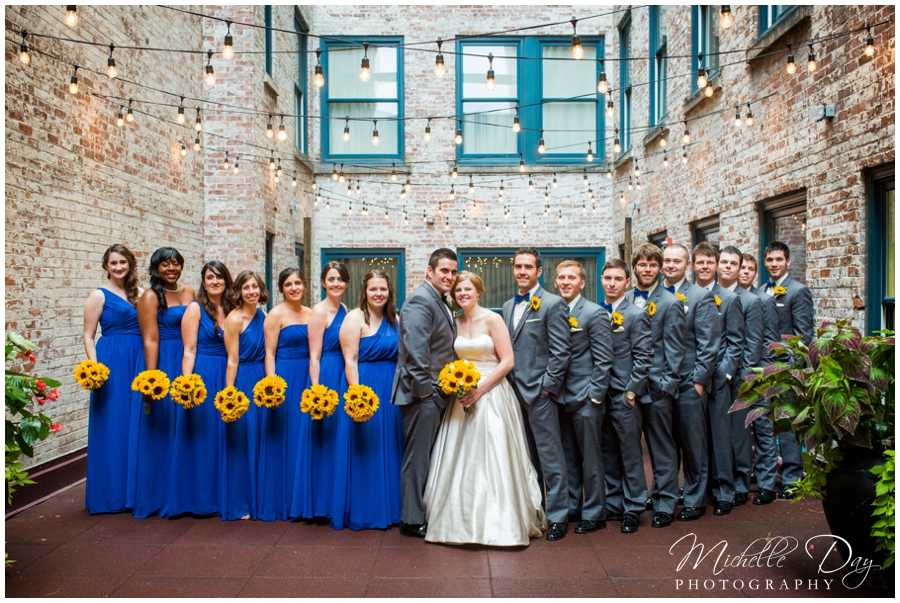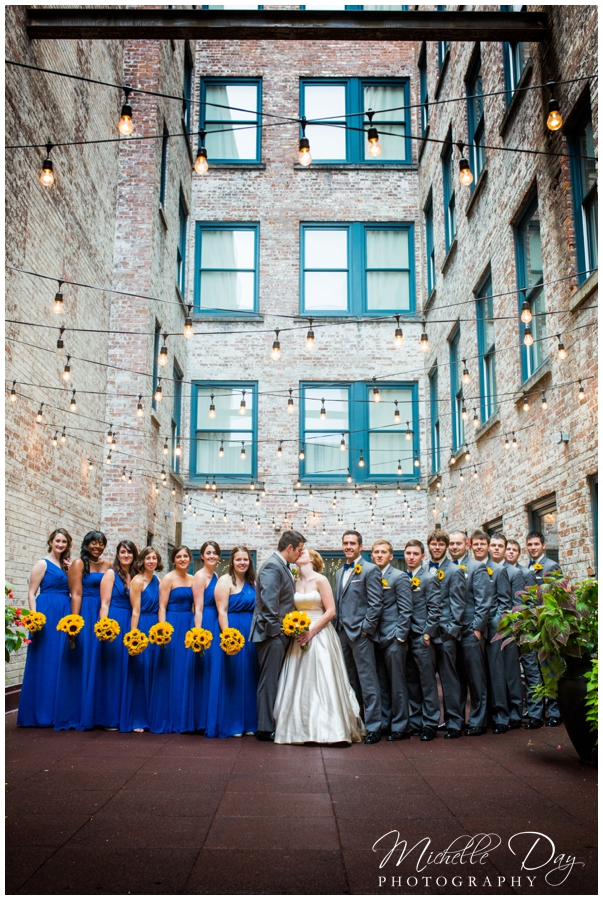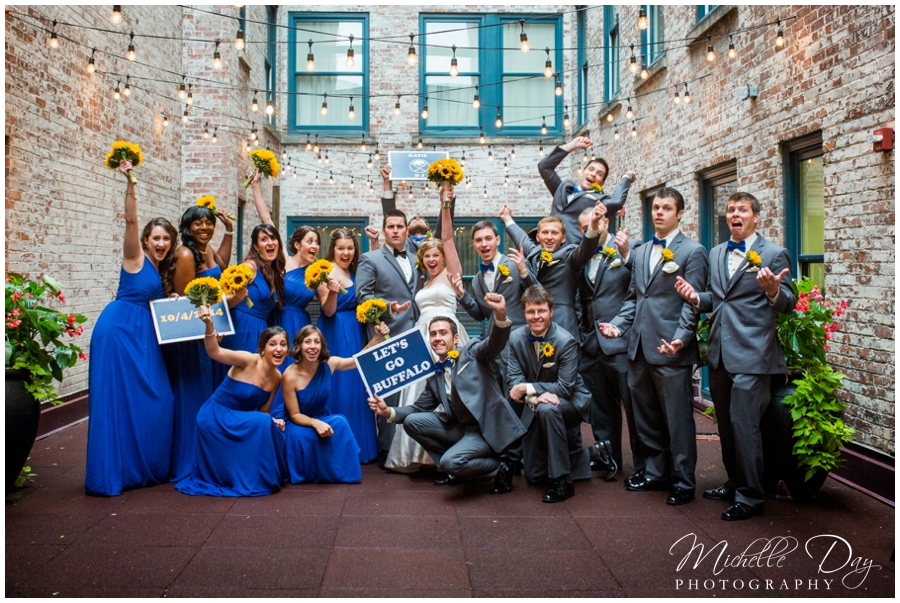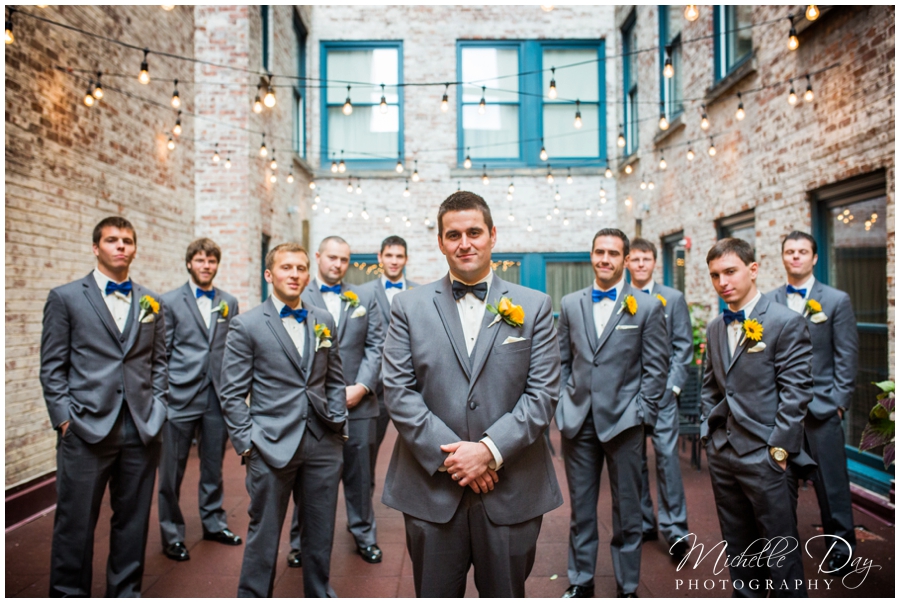 The guys poking dapper and super rad all at the same time.  These guys were a fun crew!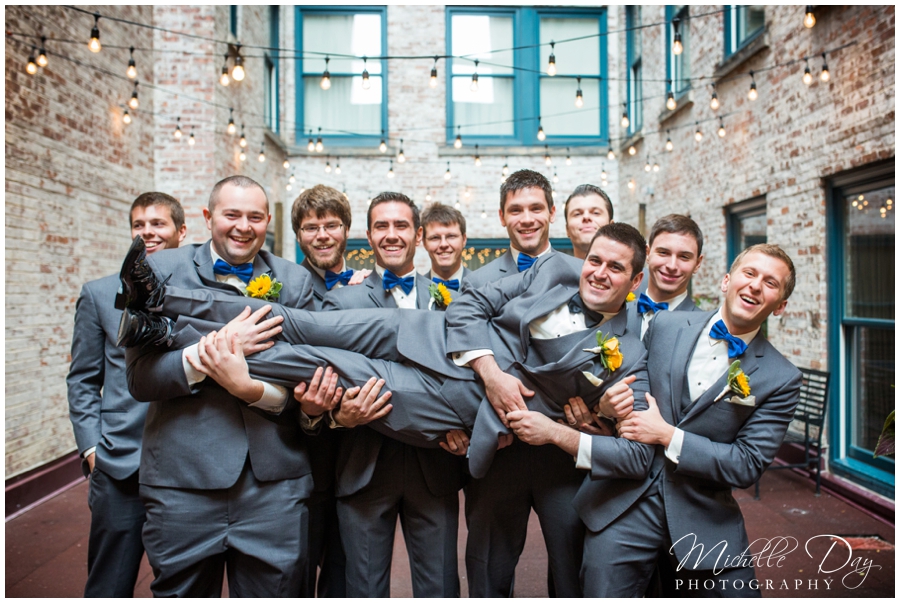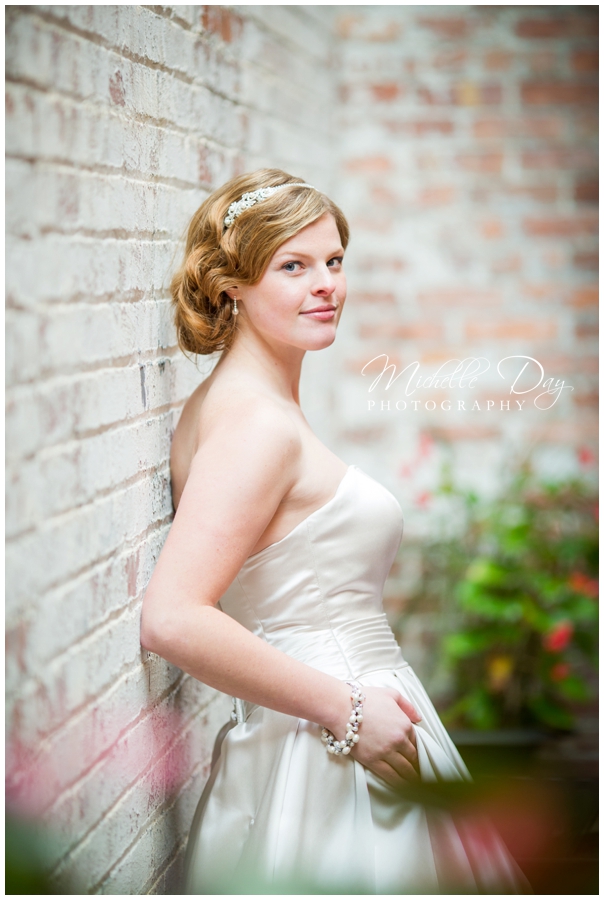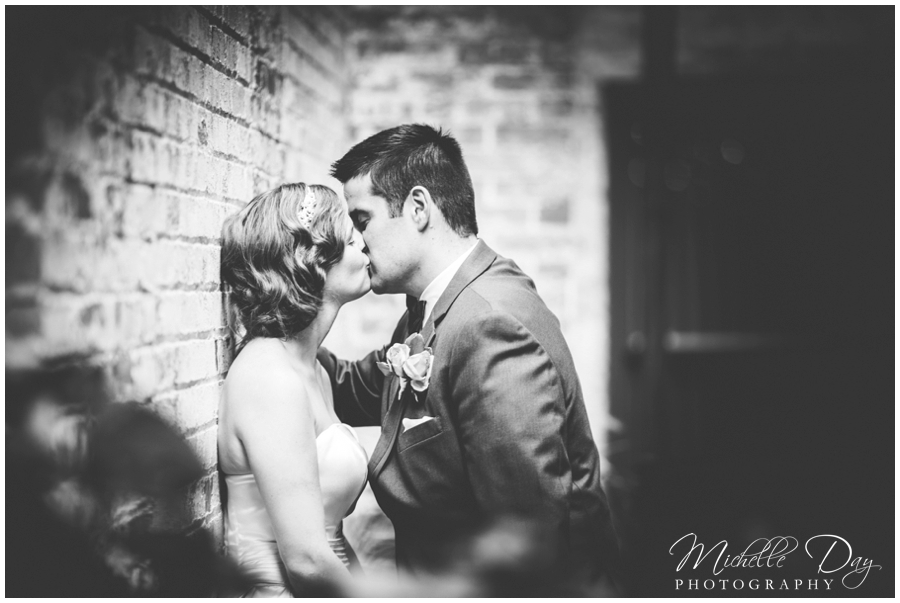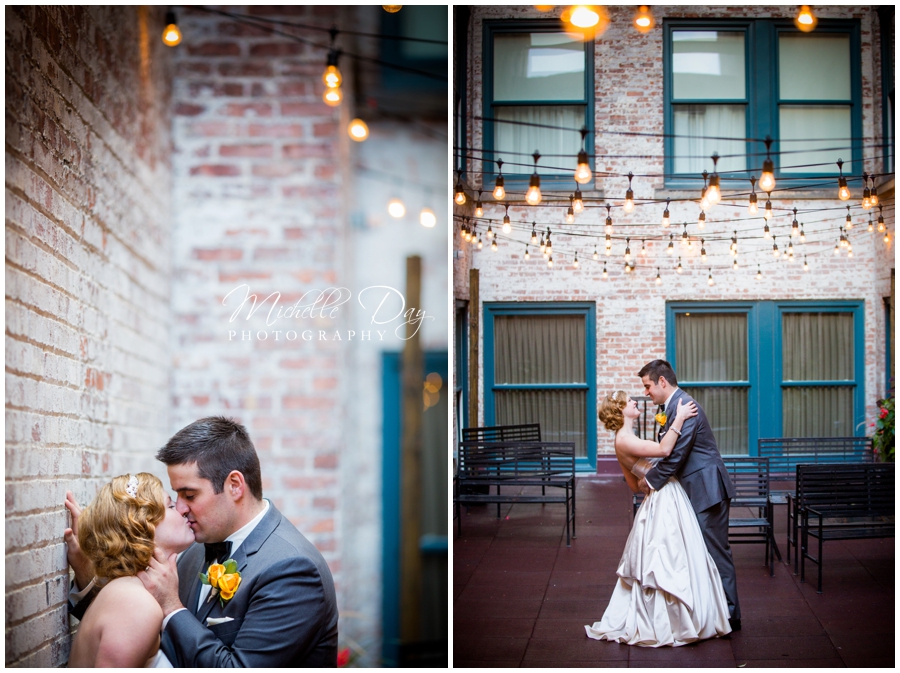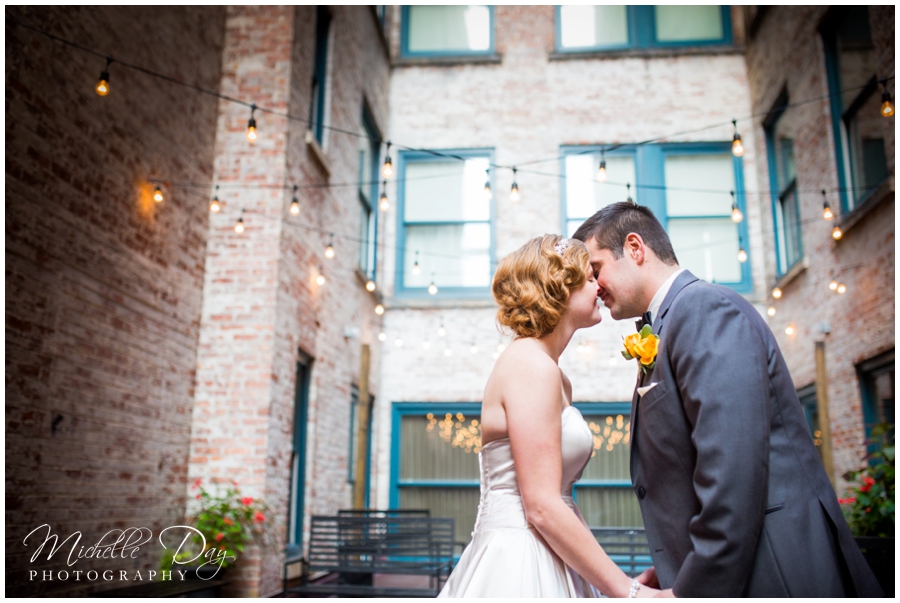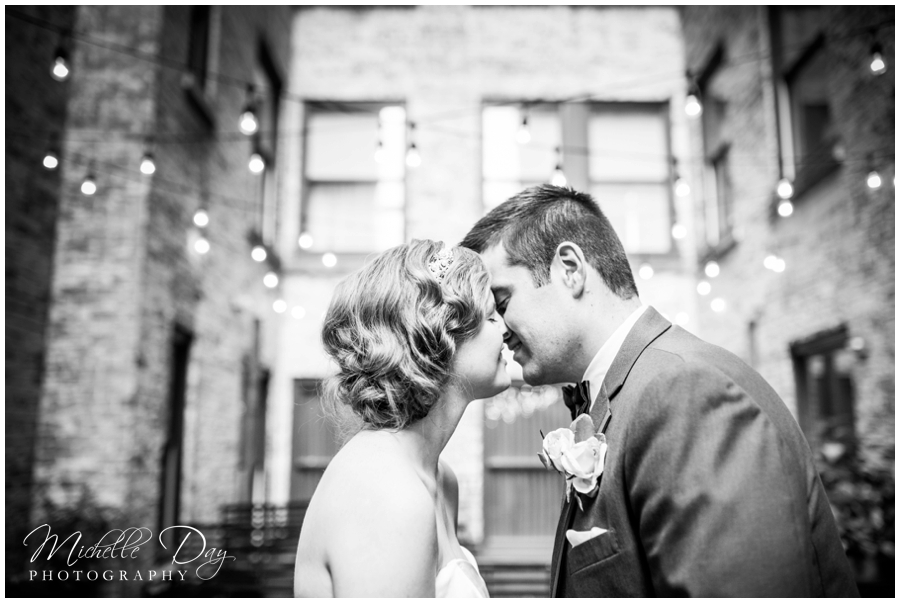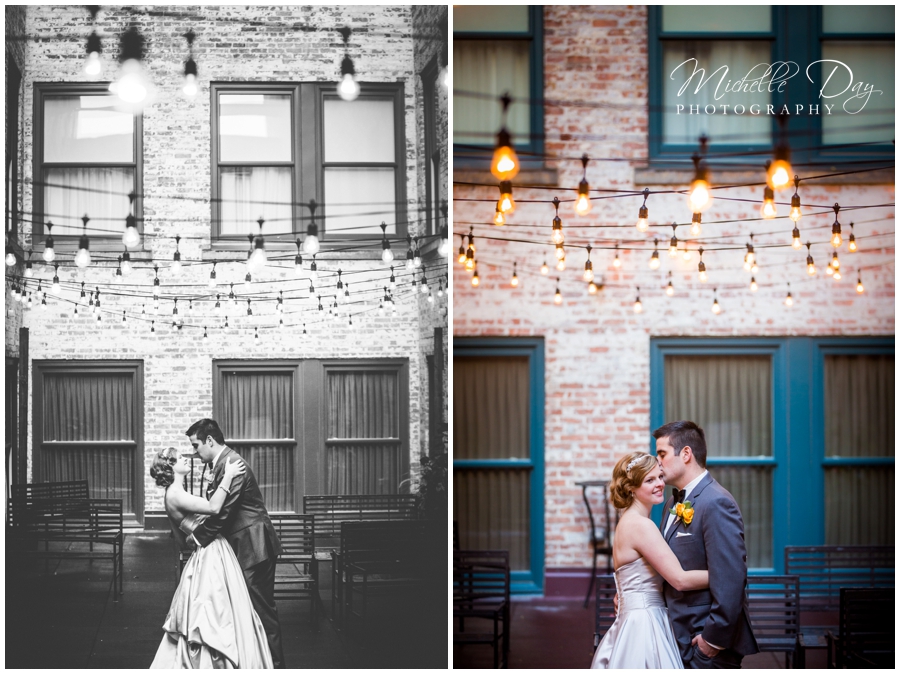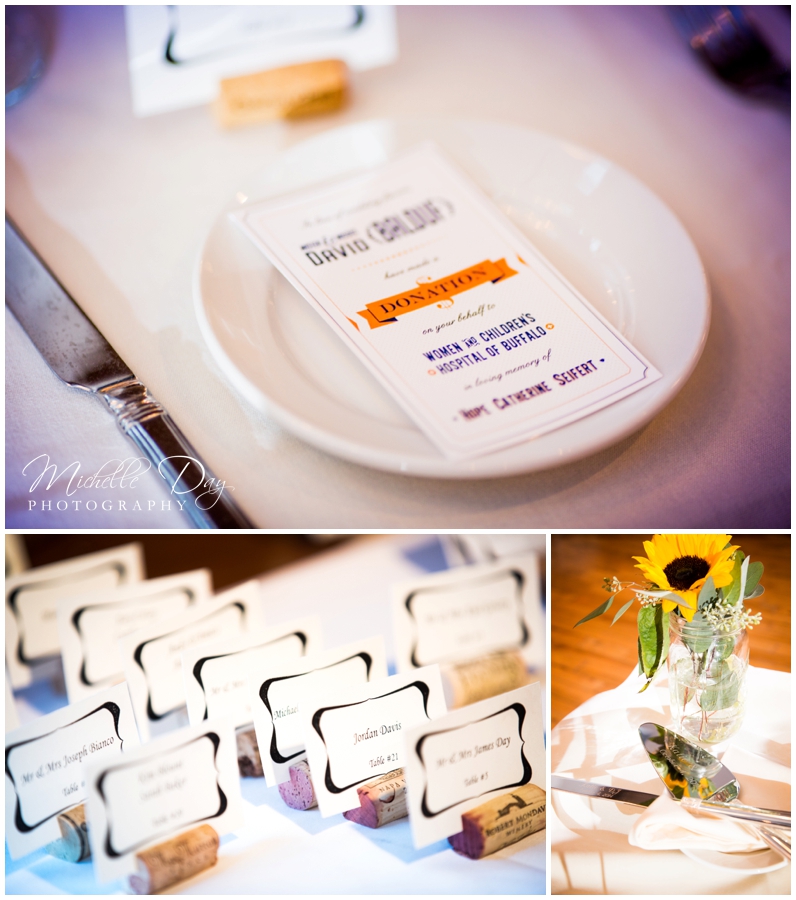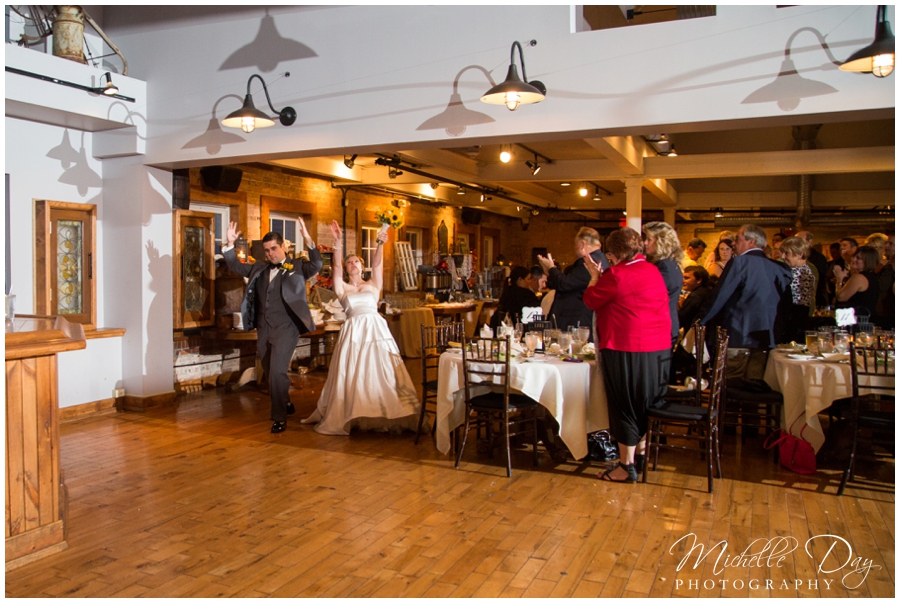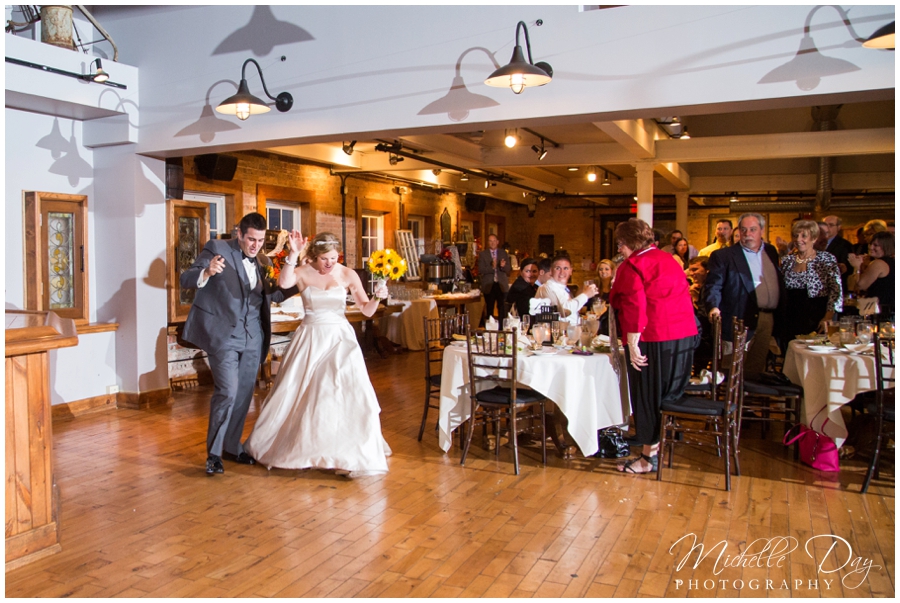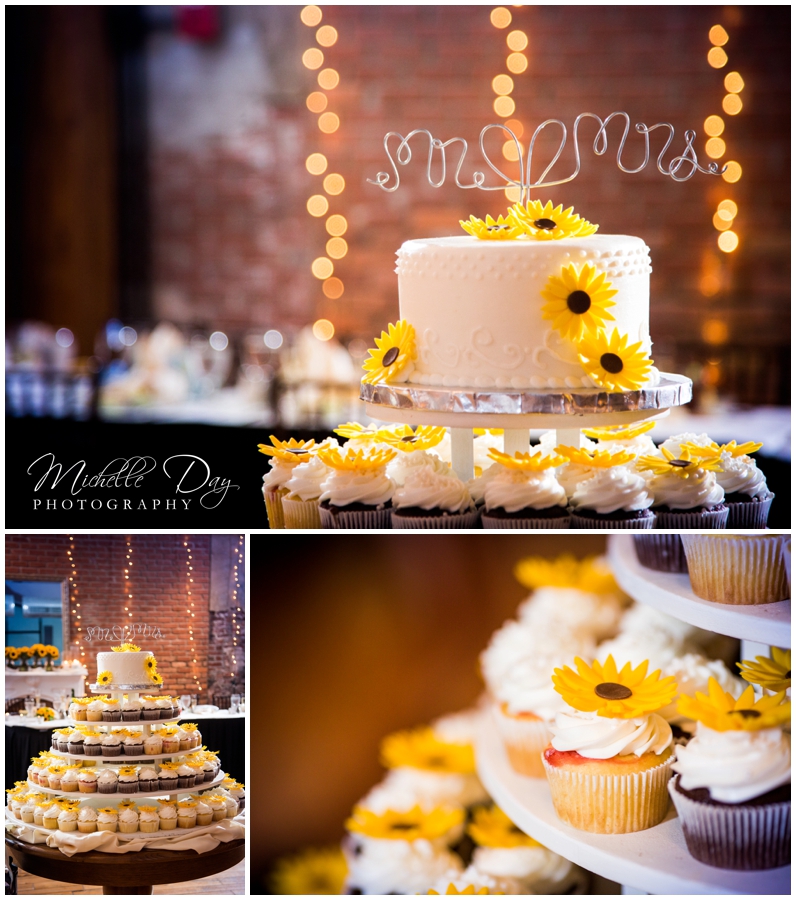 DJs sister Kristen is an AMAZING all-star Pastry Chef and she made the cupcakes and cake for her brother's wedding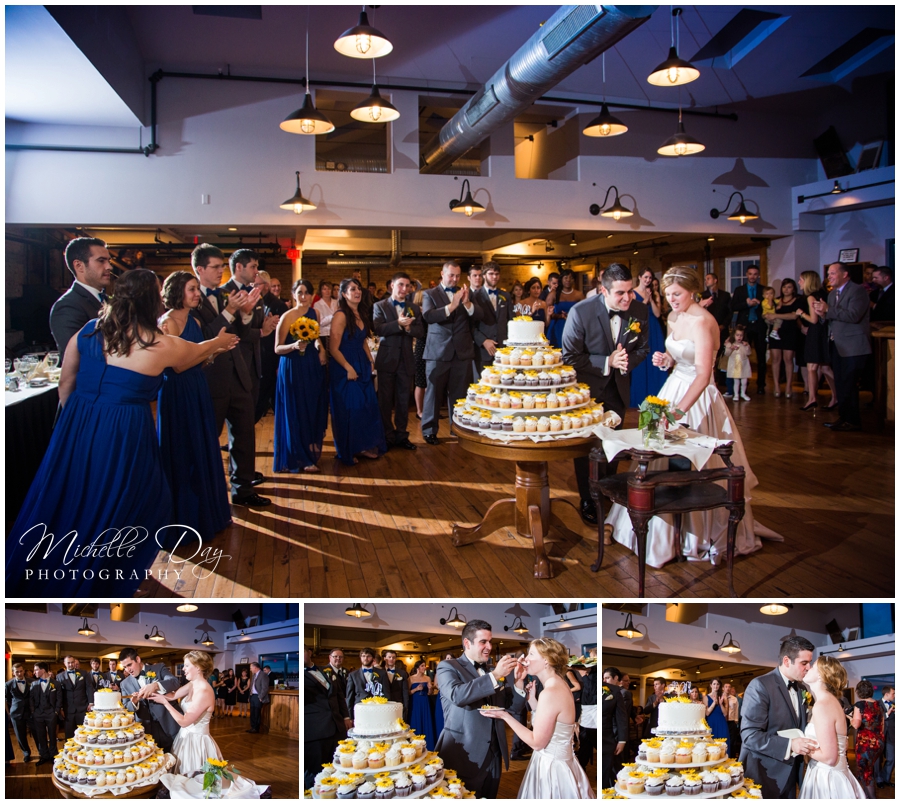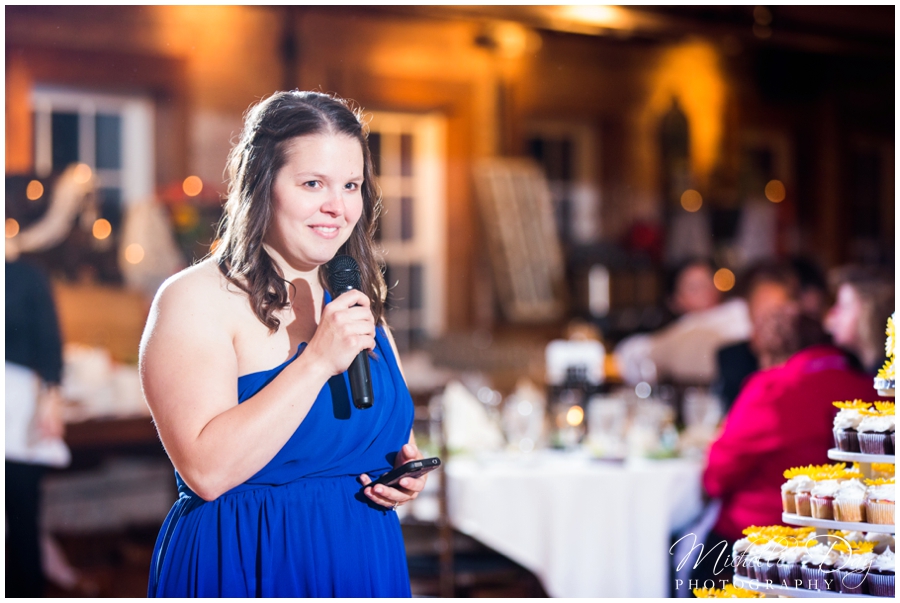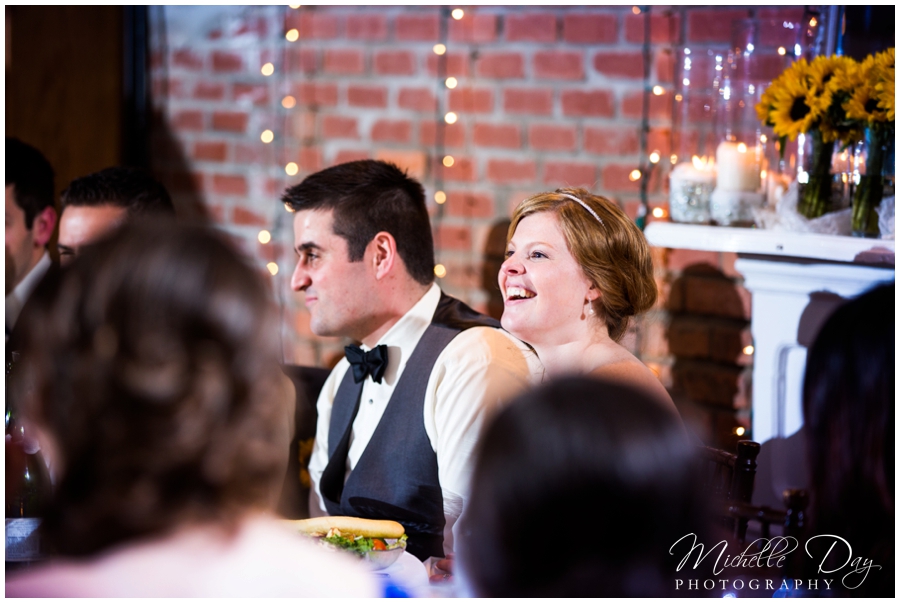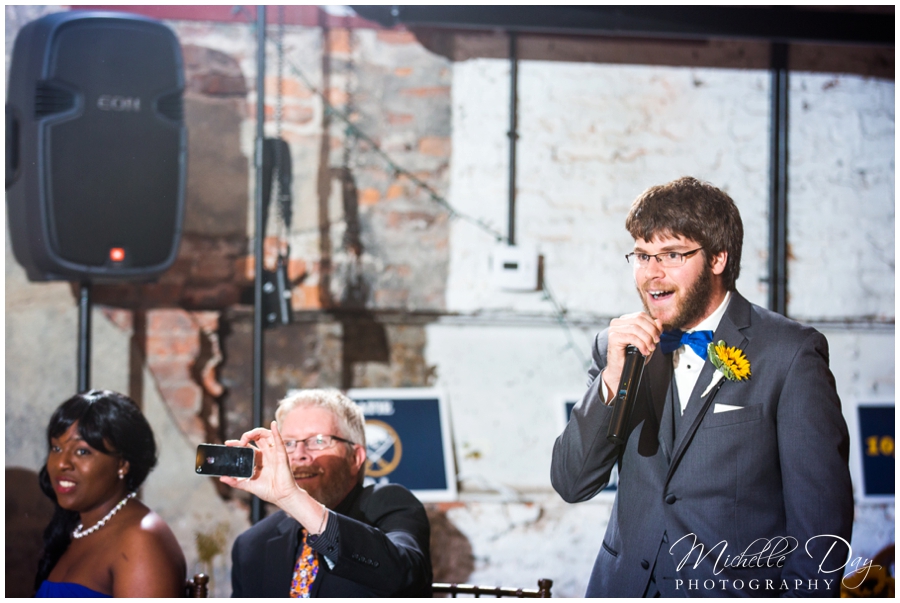 Everyone cheered and got a good laugh from the Best Man and Maid of Honor's "speech" which was really a song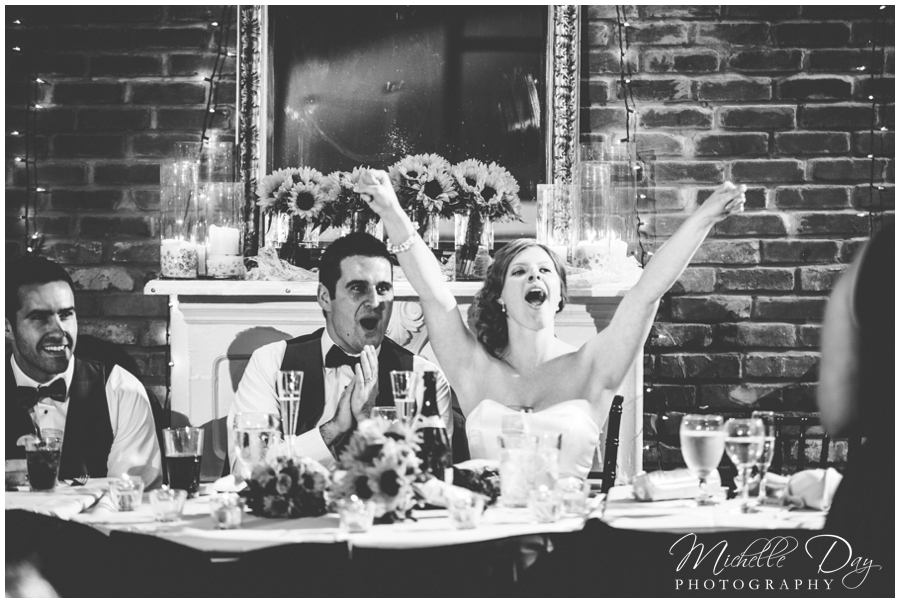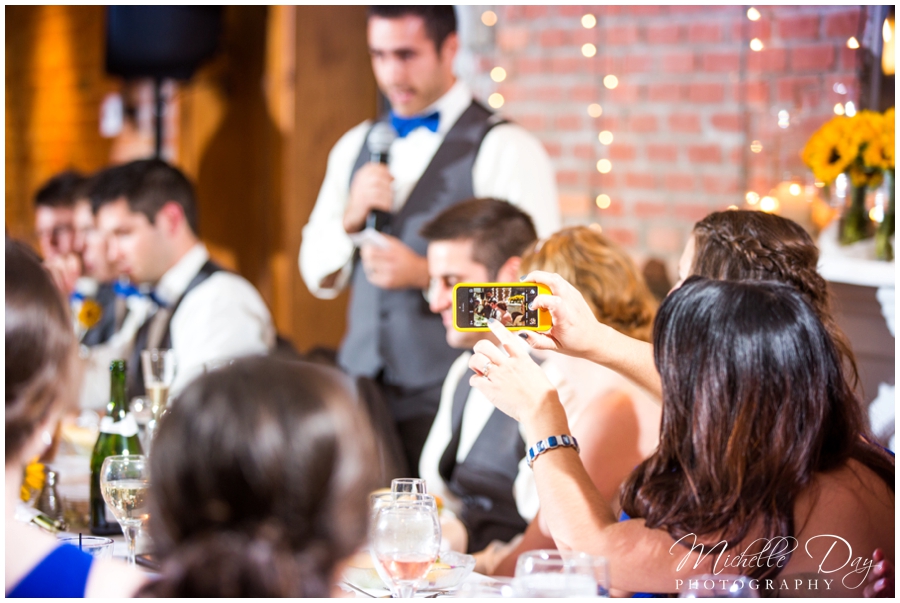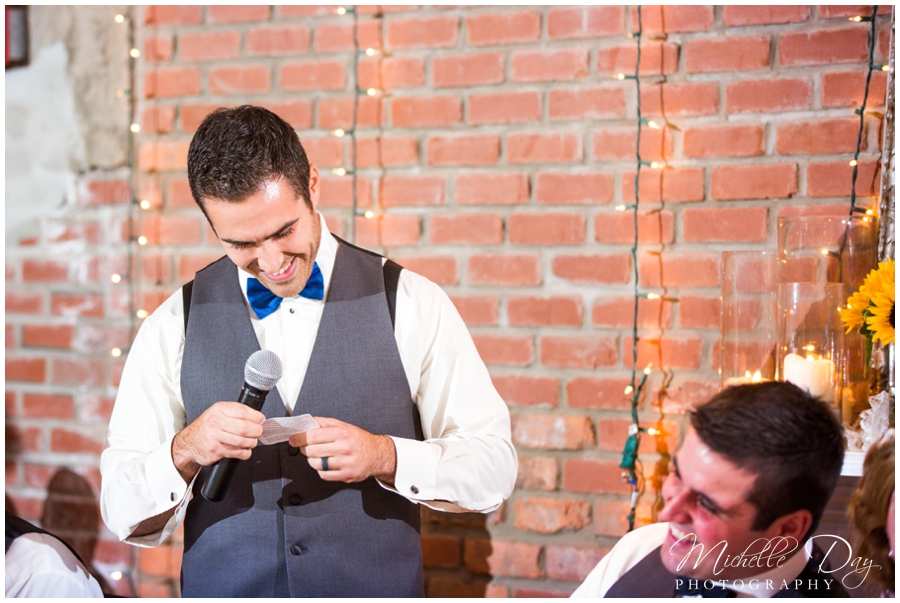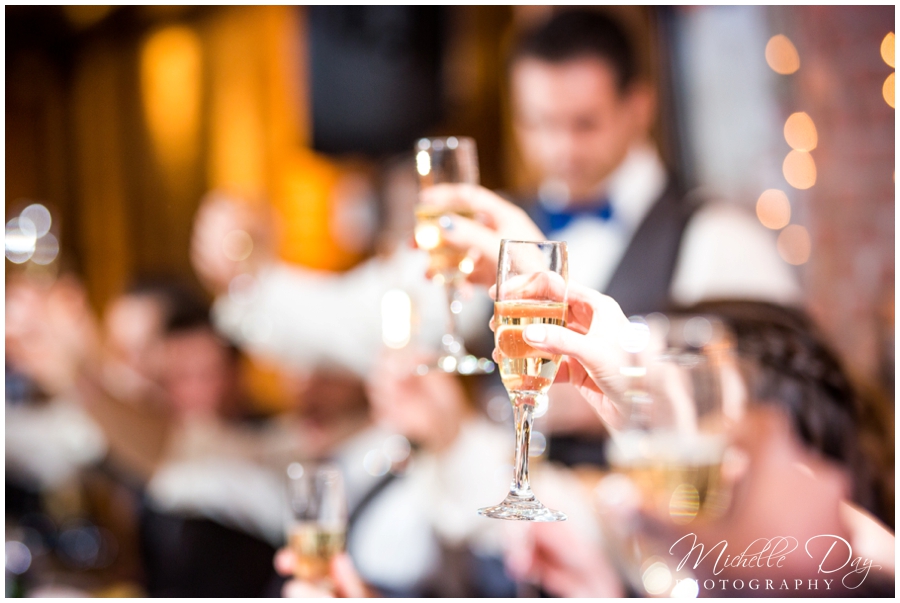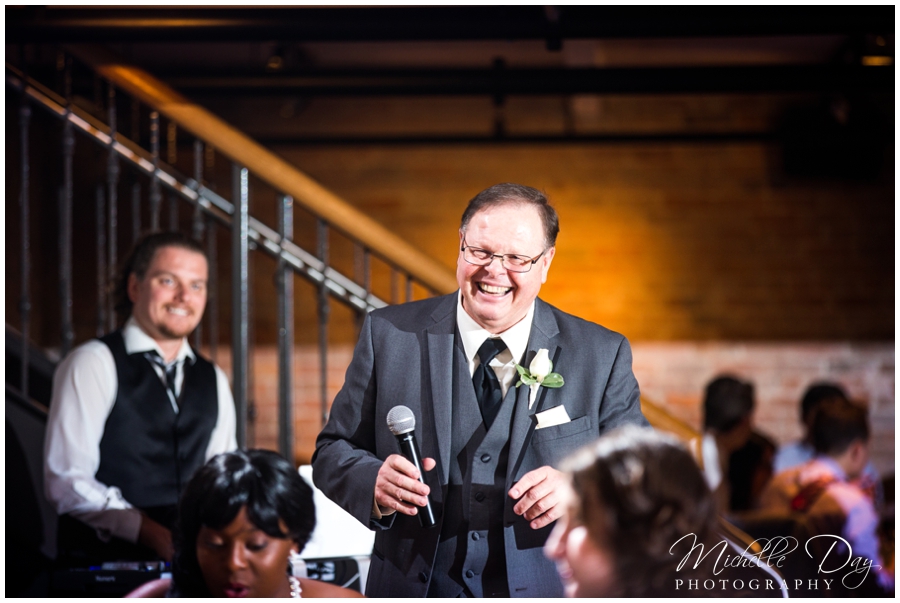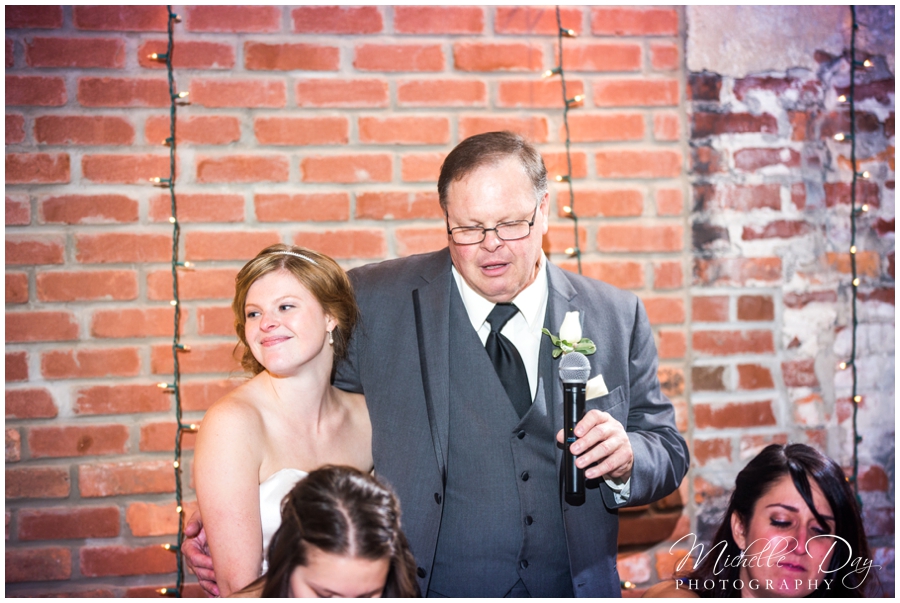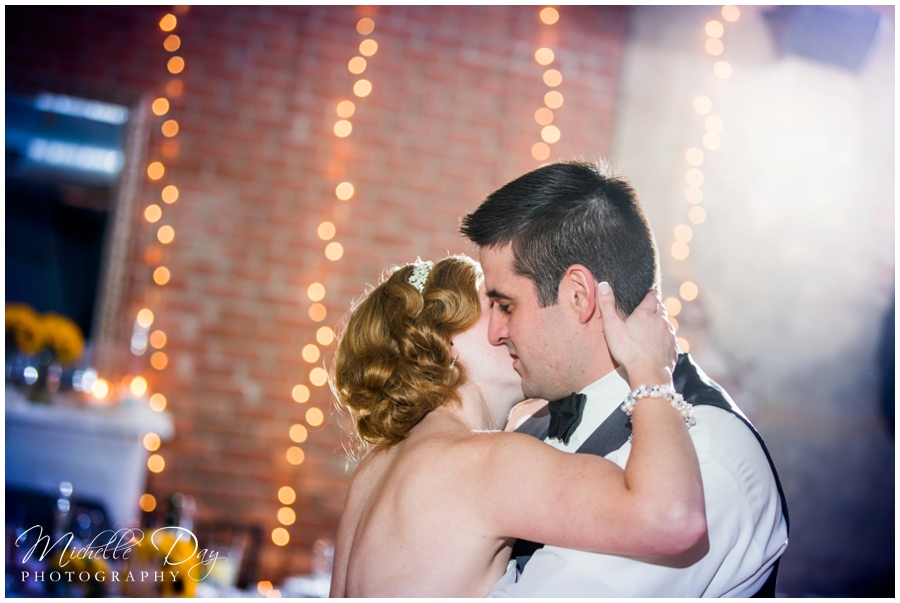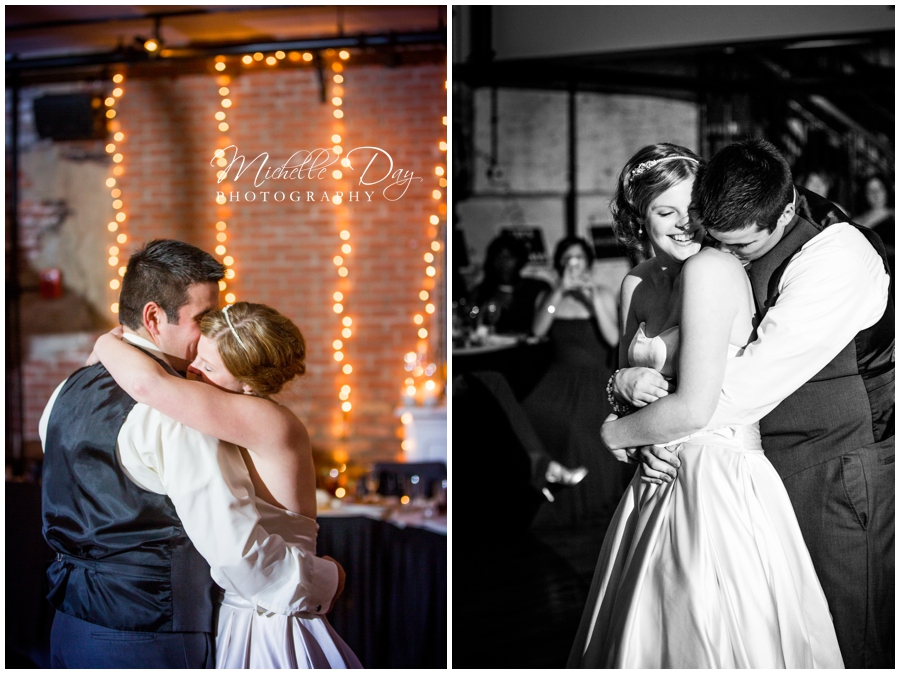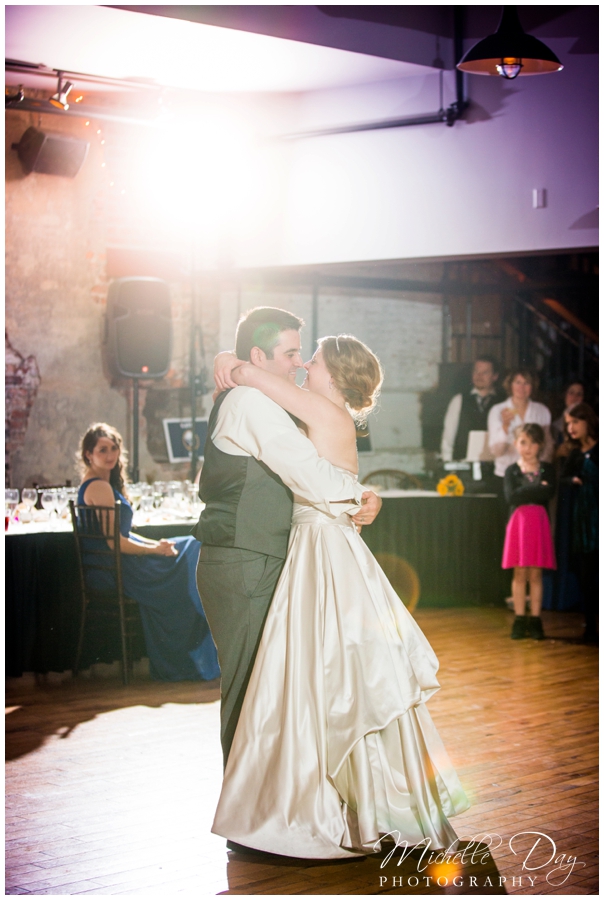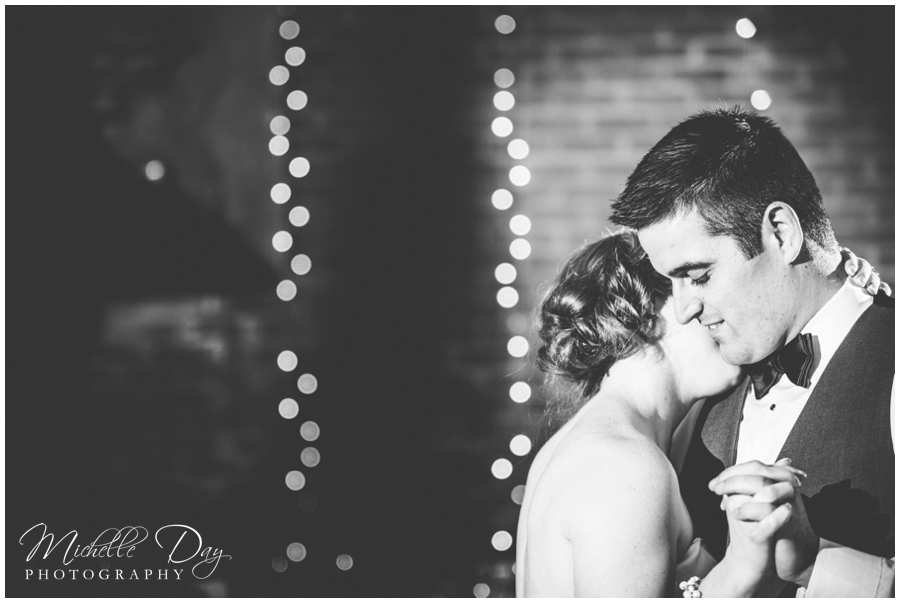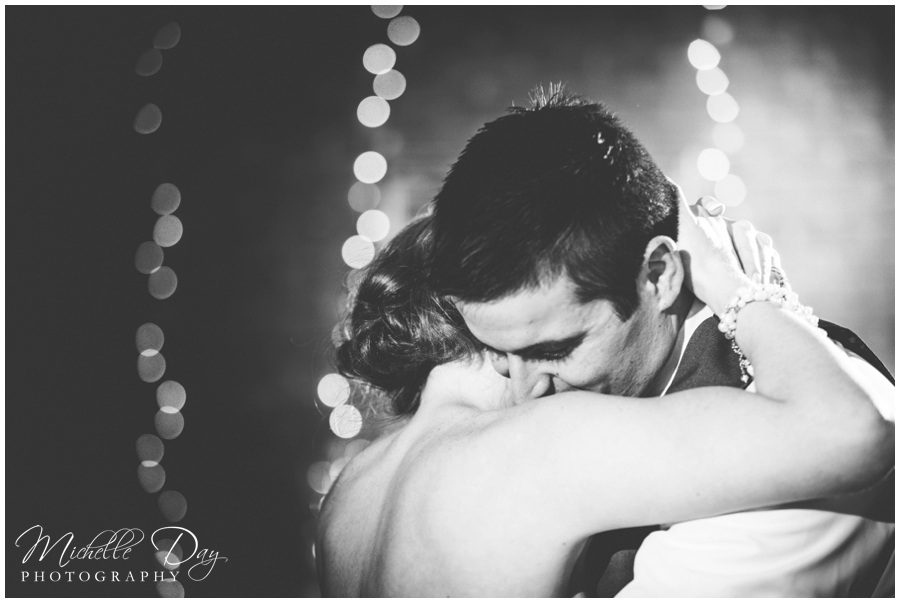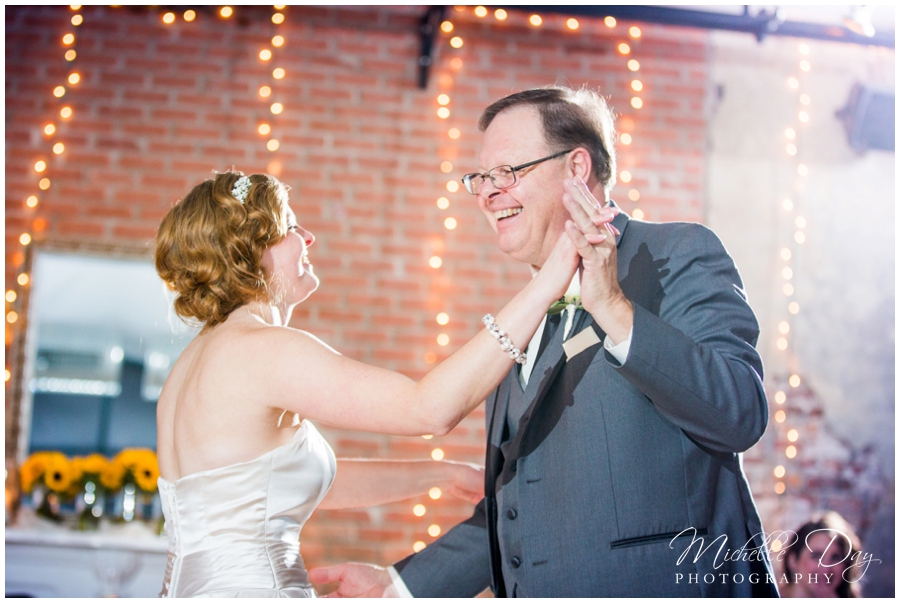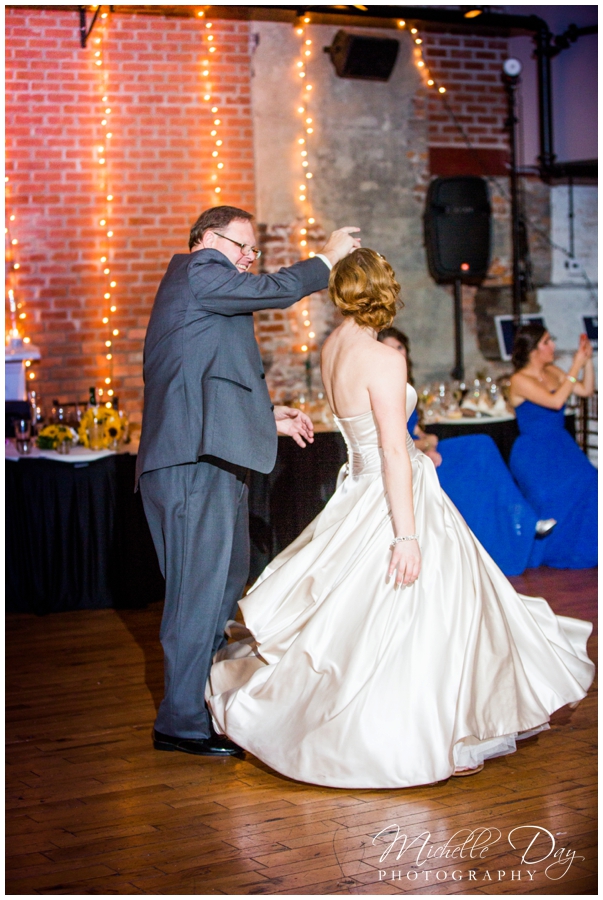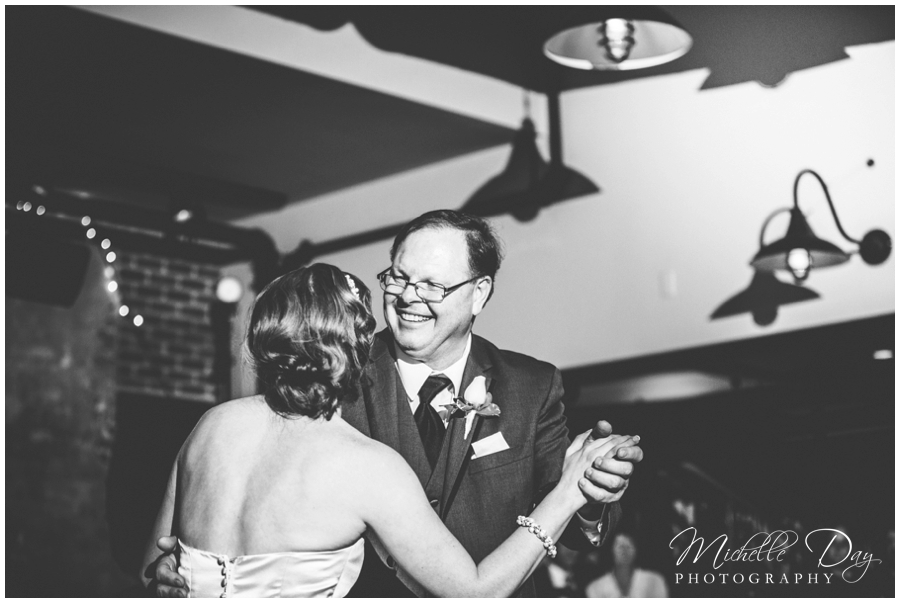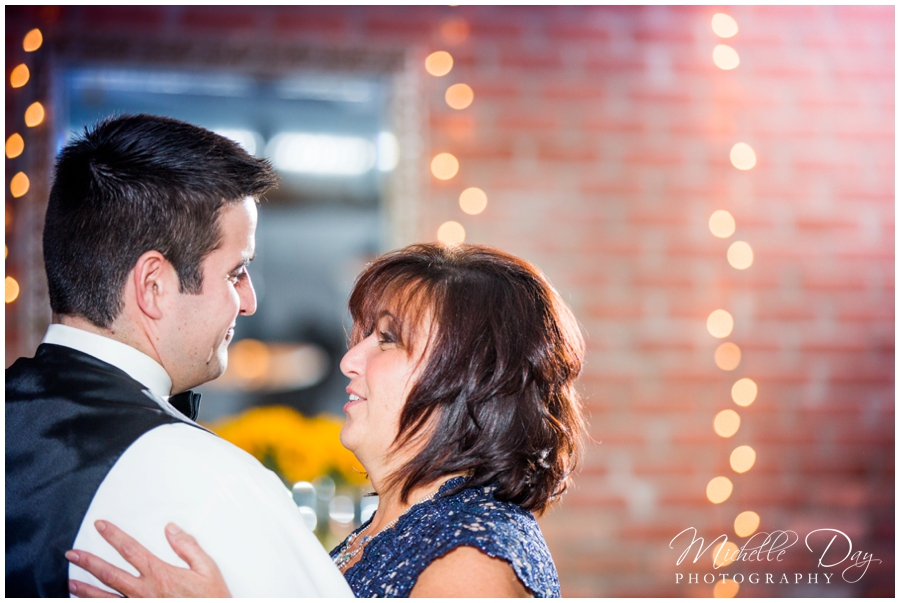 Time to hit the dance floor!  Brad from Energy Entertainment kept the tunes spinning all night and the dance floor rocking!