Katie + Caleb | Becker Farms Wedding | Buffalo Wedding Photographer
Buffalo Wedding Photographer
Katie and Caleb's wedding was simple and nothing short of sweet.  These two were so unbelievably happy to marry each other and it was so joyful and fun to witness their excitement and pure joy.  Let's add that Katie, I am certain, NEVER stops smiling and is one of the happen people I have ever met.  And Caleb as well!  They compliment each other perfectly.  The two celebrated their wedding at the wonderful and picturesque Becker Farms in Gasport, NY, complete with orange details everywhere, including custom orange Chuck Taylors for wedding shoes!  Katie and Caleb are a super fun loving couple and they planned their wedding day to fit their personalities perfectly.  Their love for one another is serious and it's evident the moment you meet them.  Thank you for sharing your love you two.  We hope you enjoy their story as much as we enjoyed capturing it!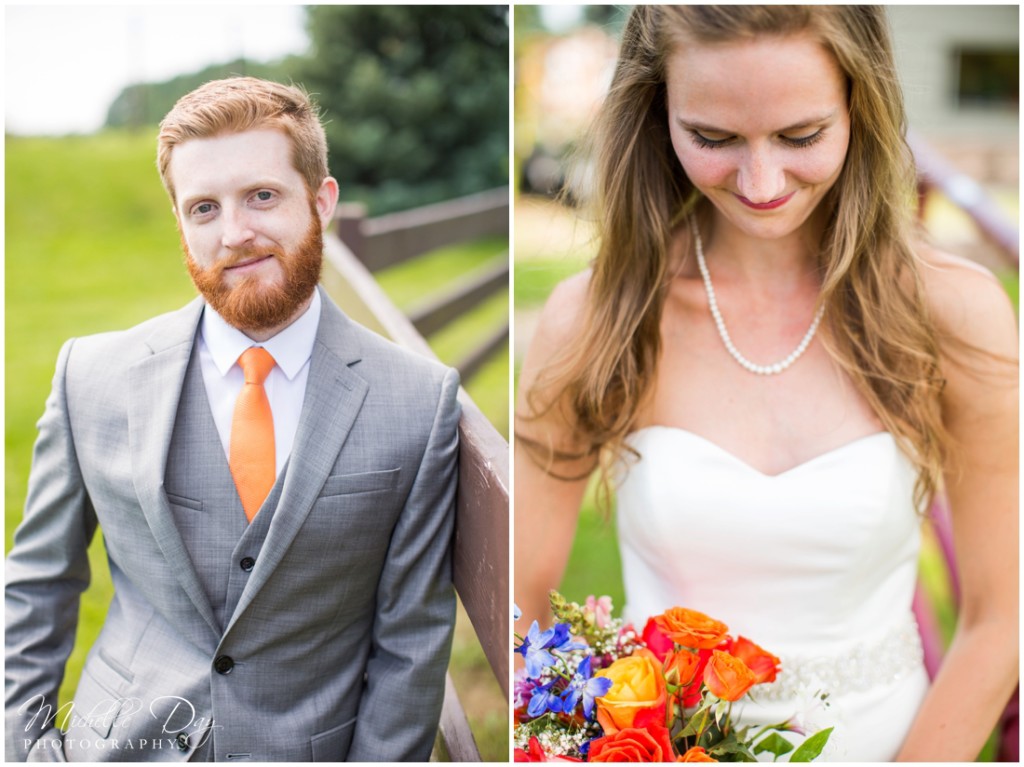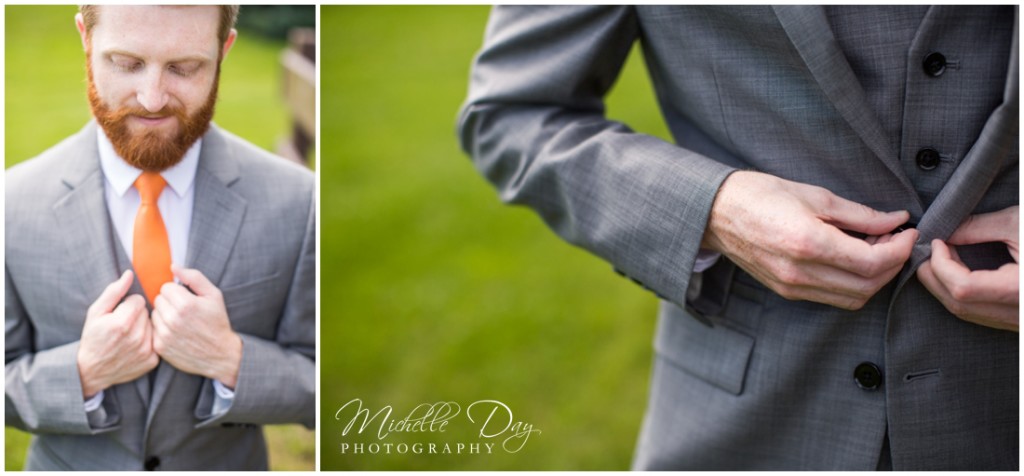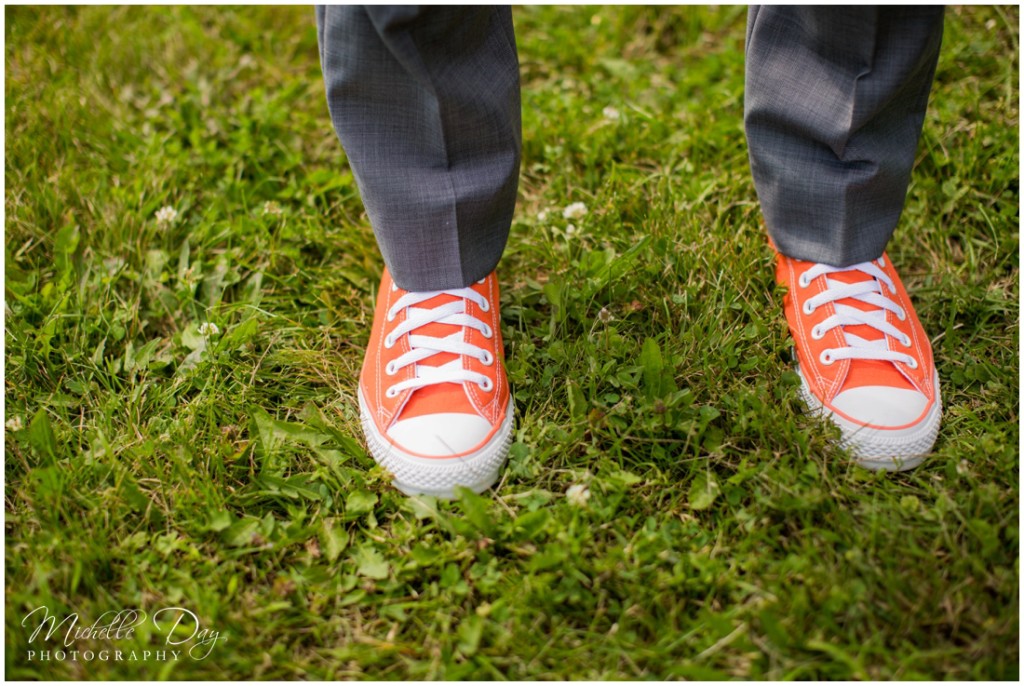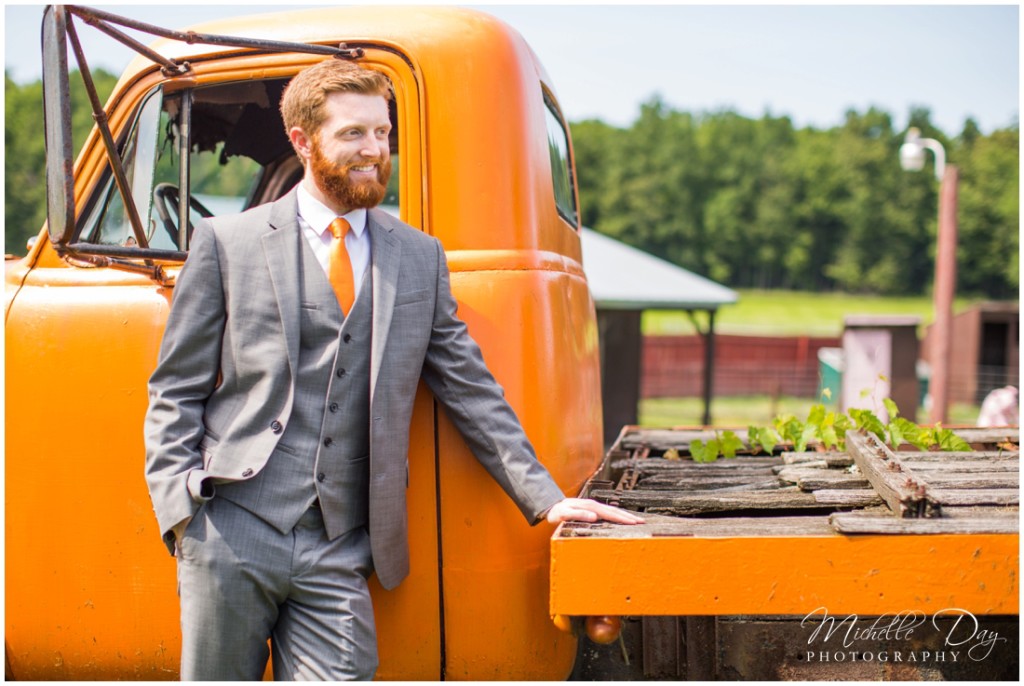 The day began with a first look and a little preparation at Becker Farms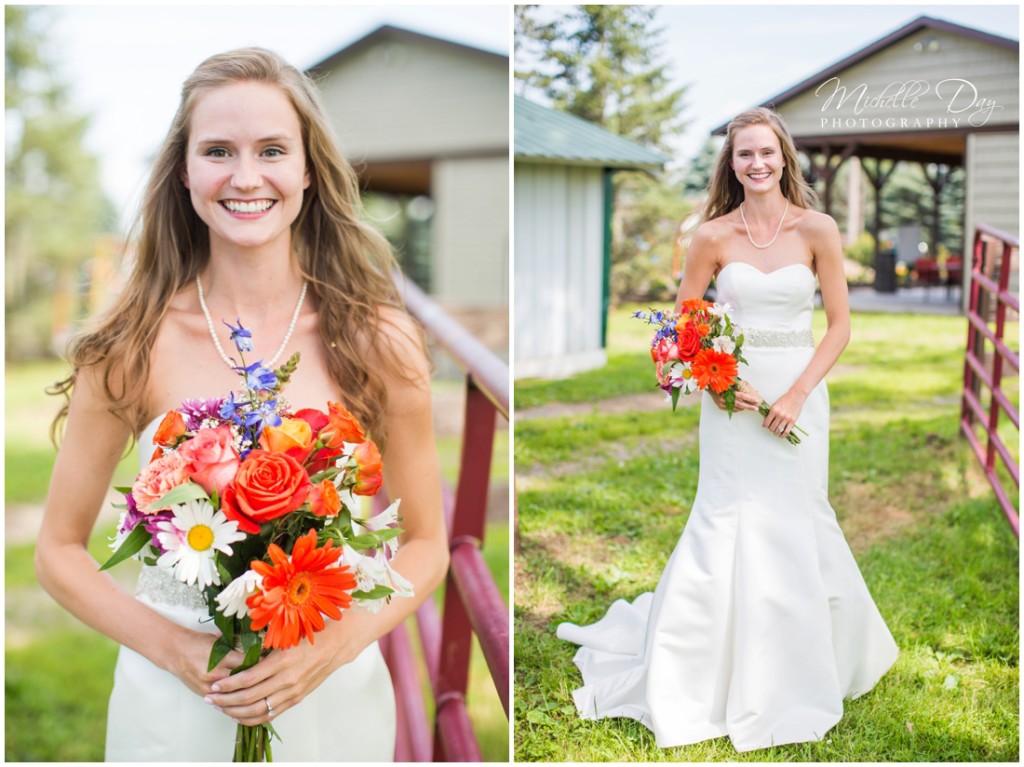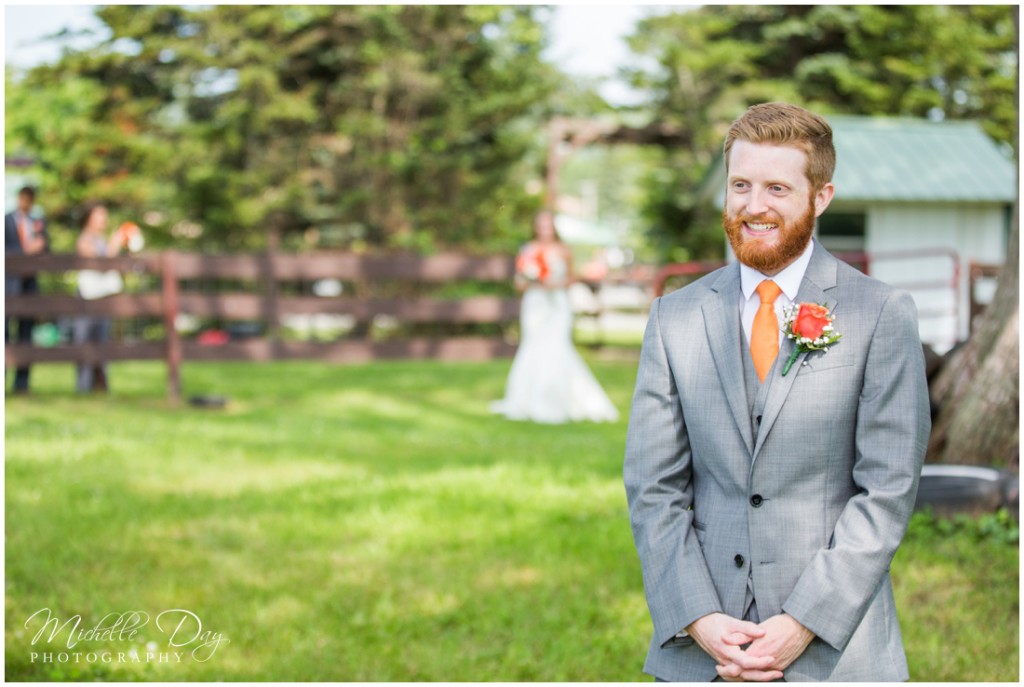 Caleb was nervous and excited all at once...I love his face in this image!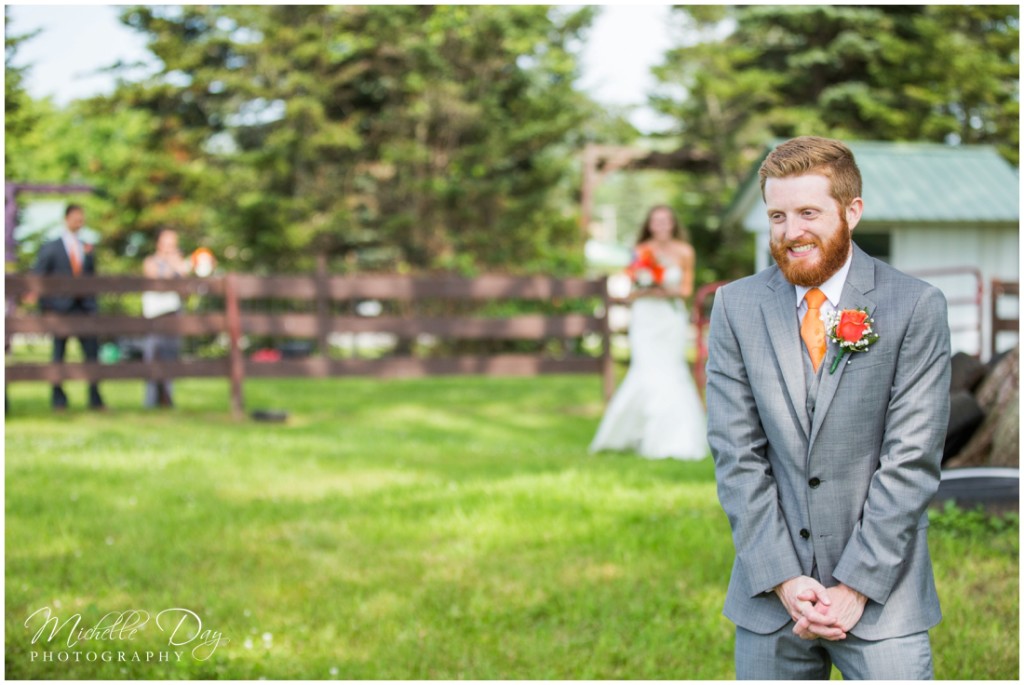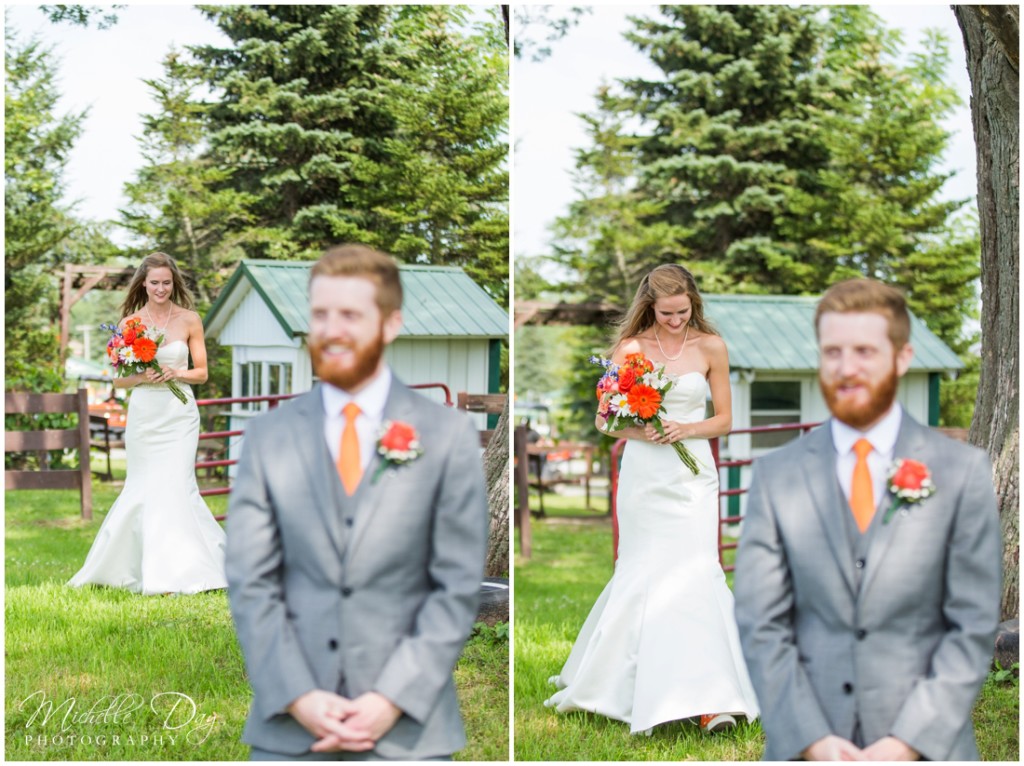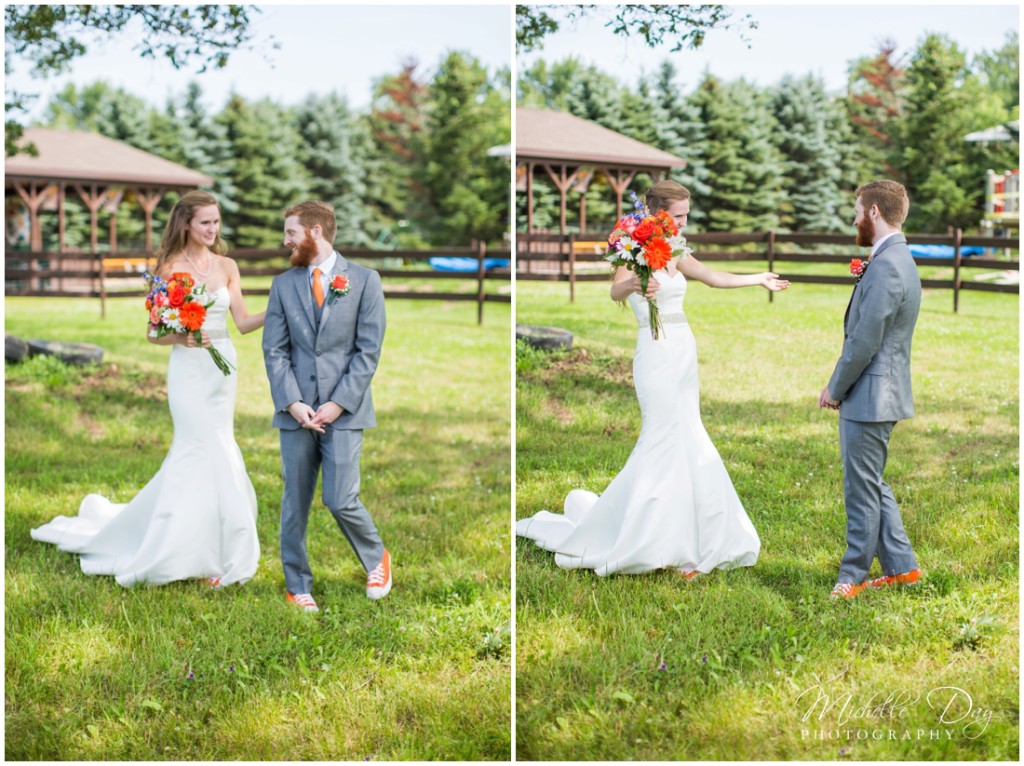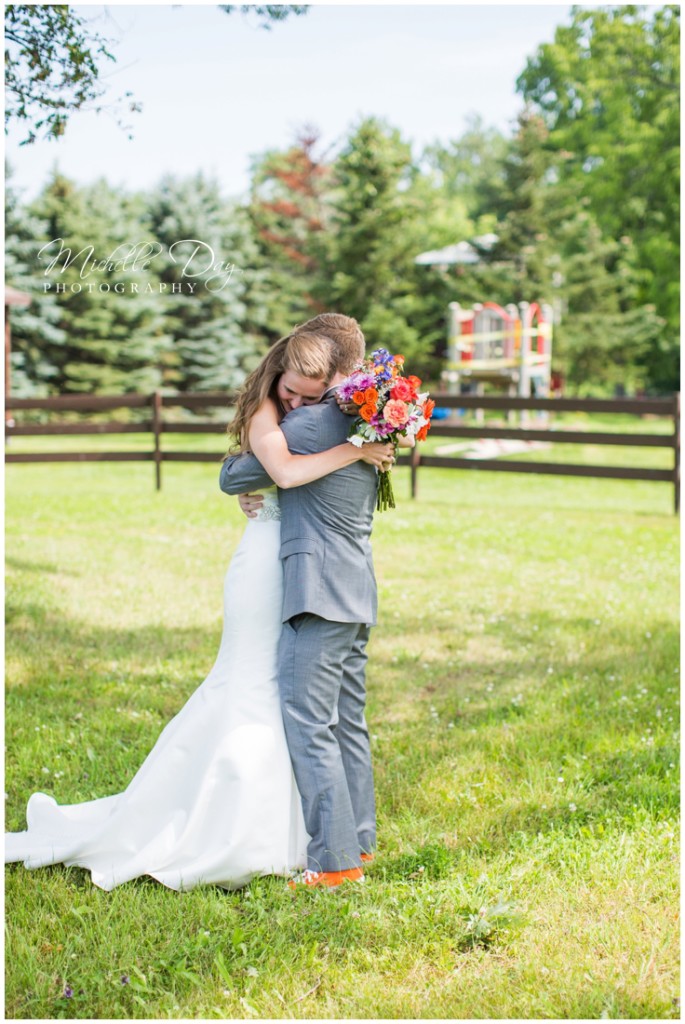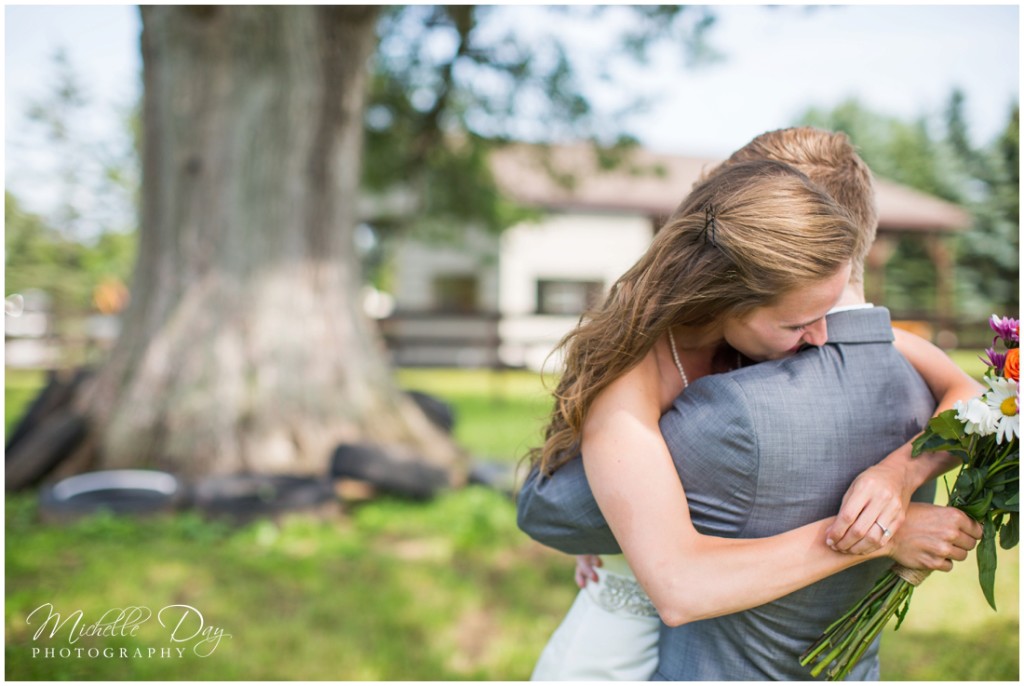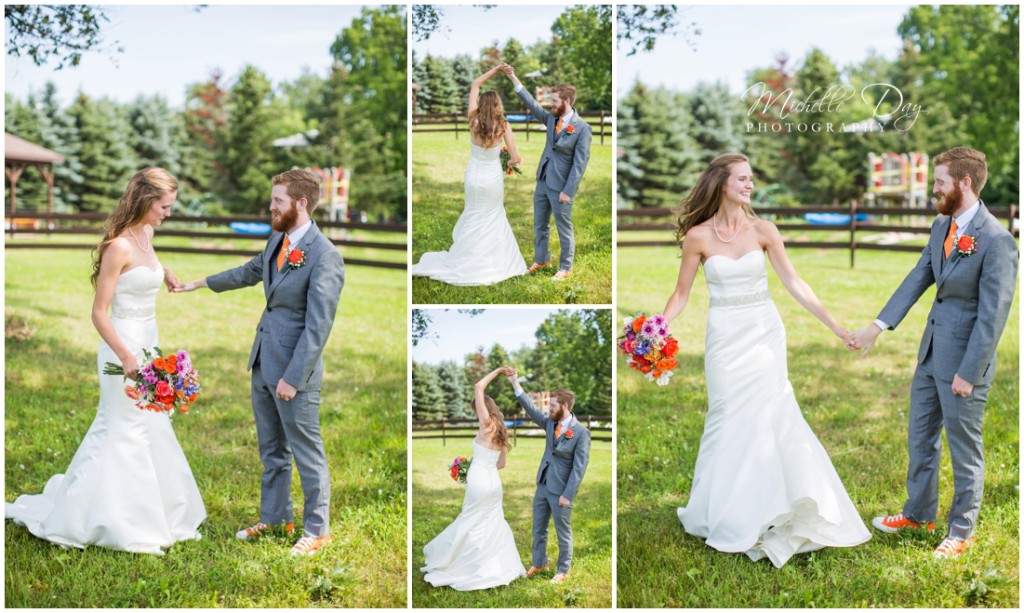 A simple and small party, Katie and Caleb had their two best friends stand up with them for their special day.  They were such a fun group!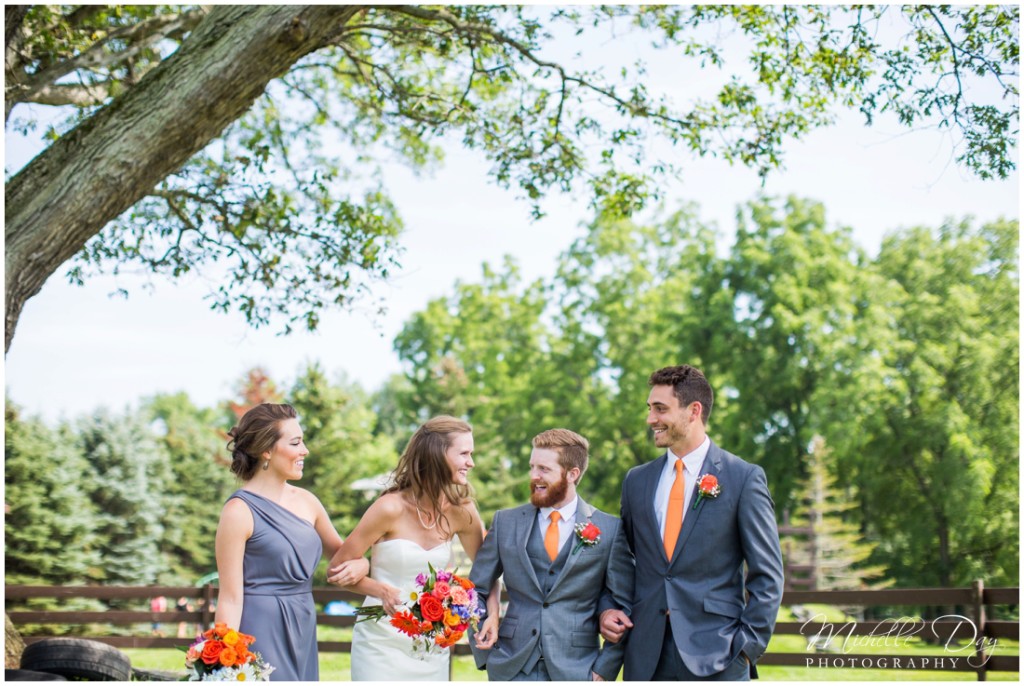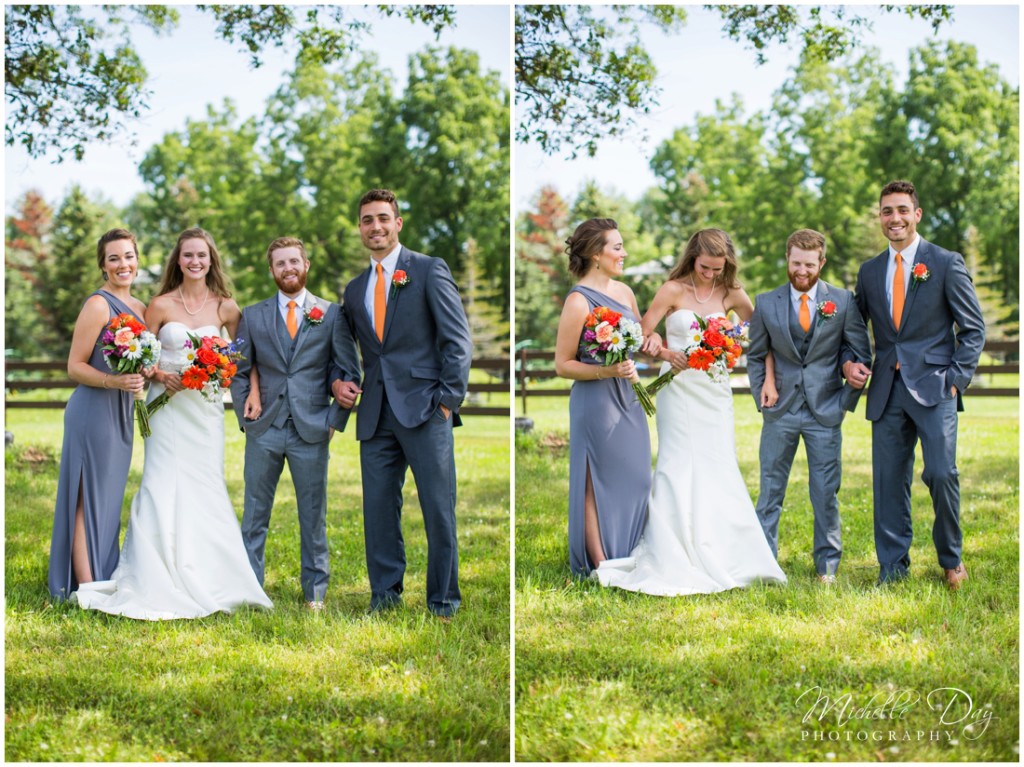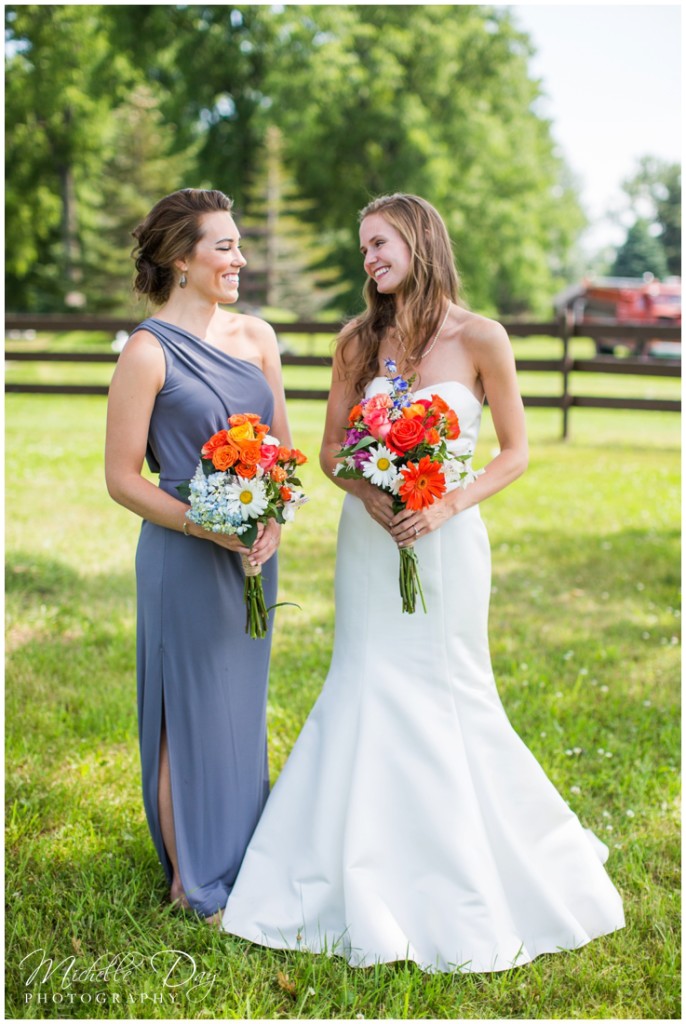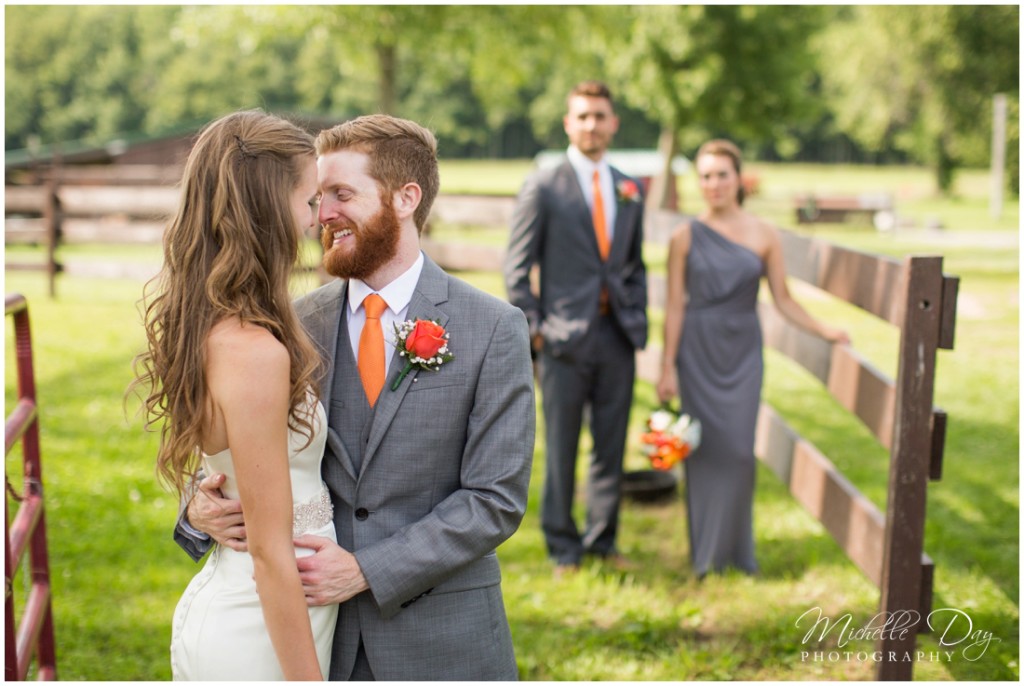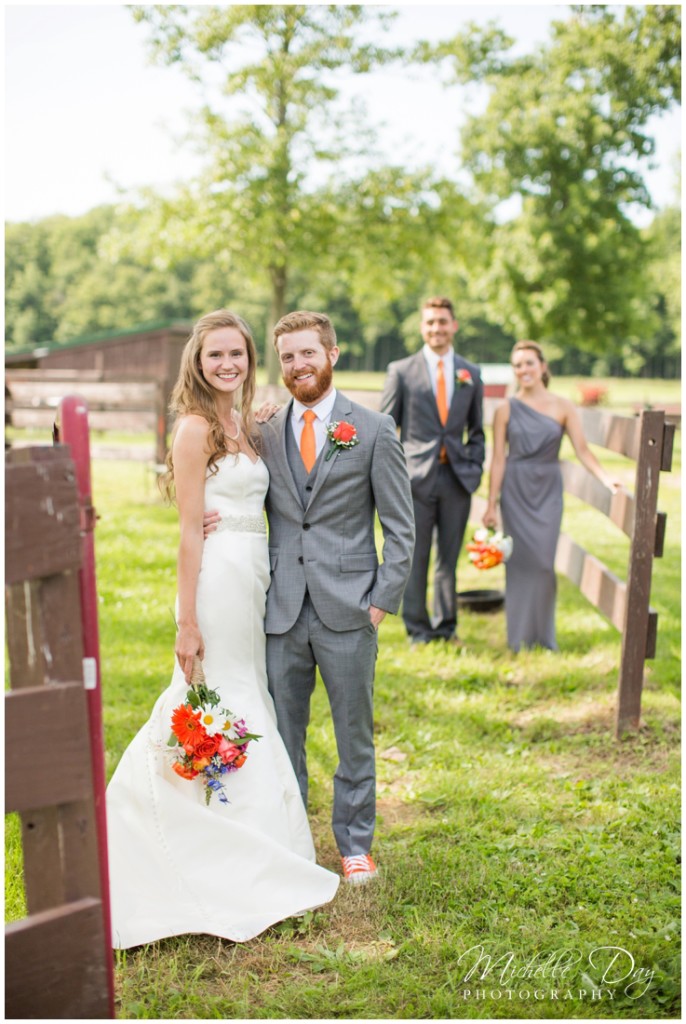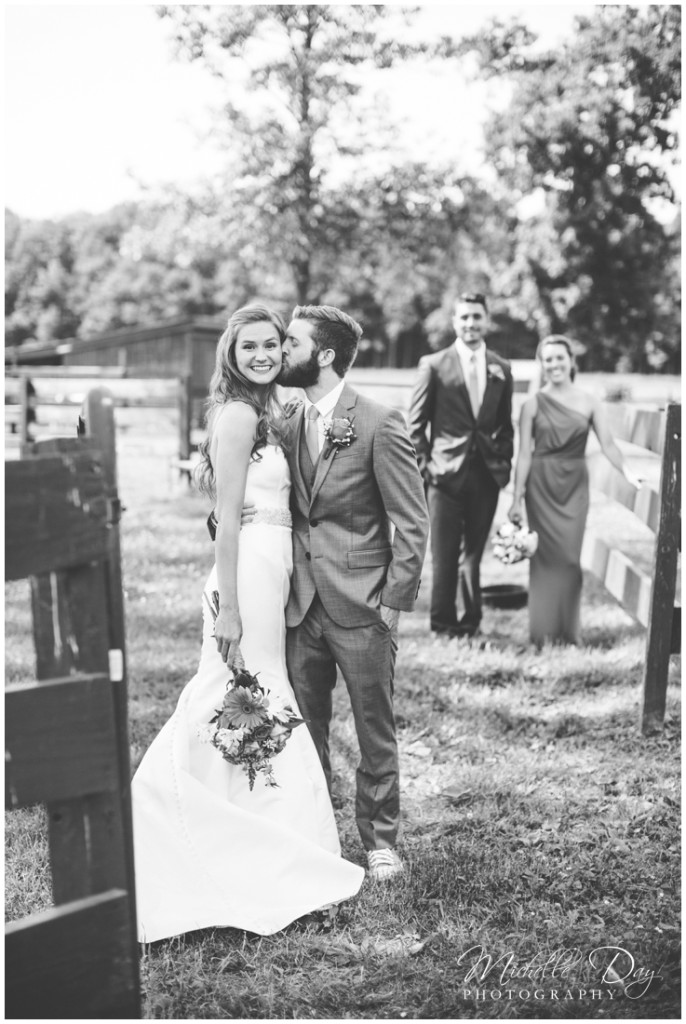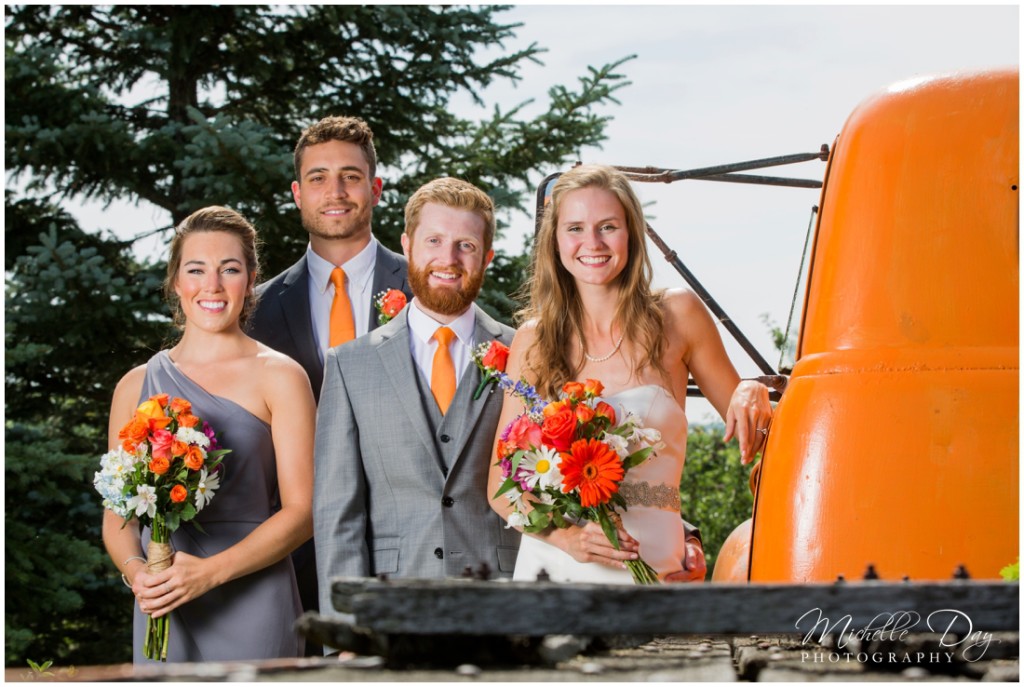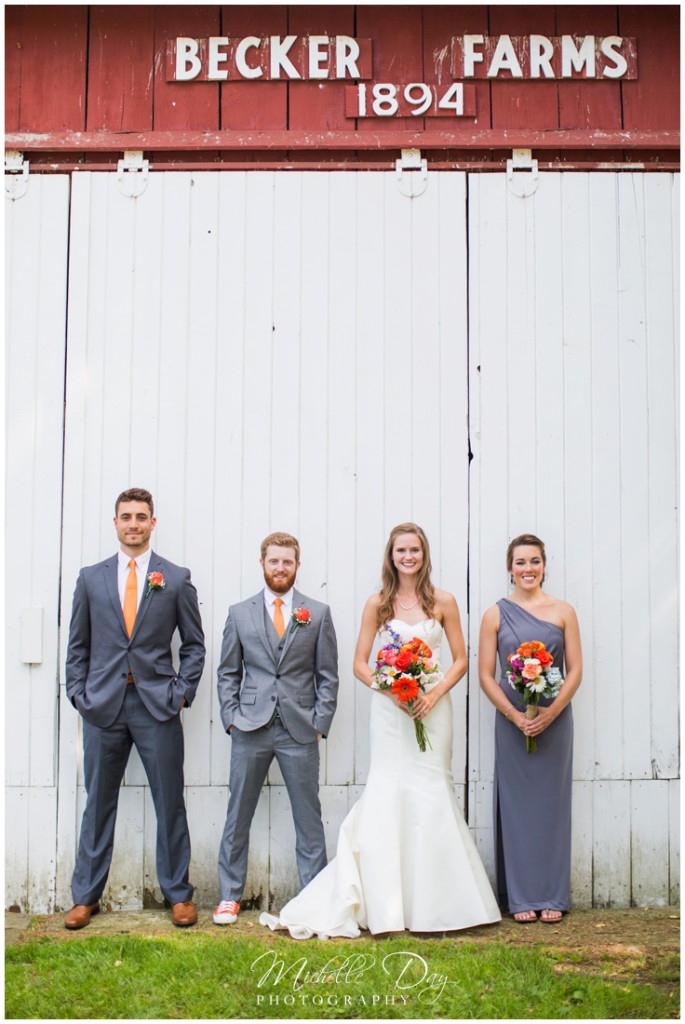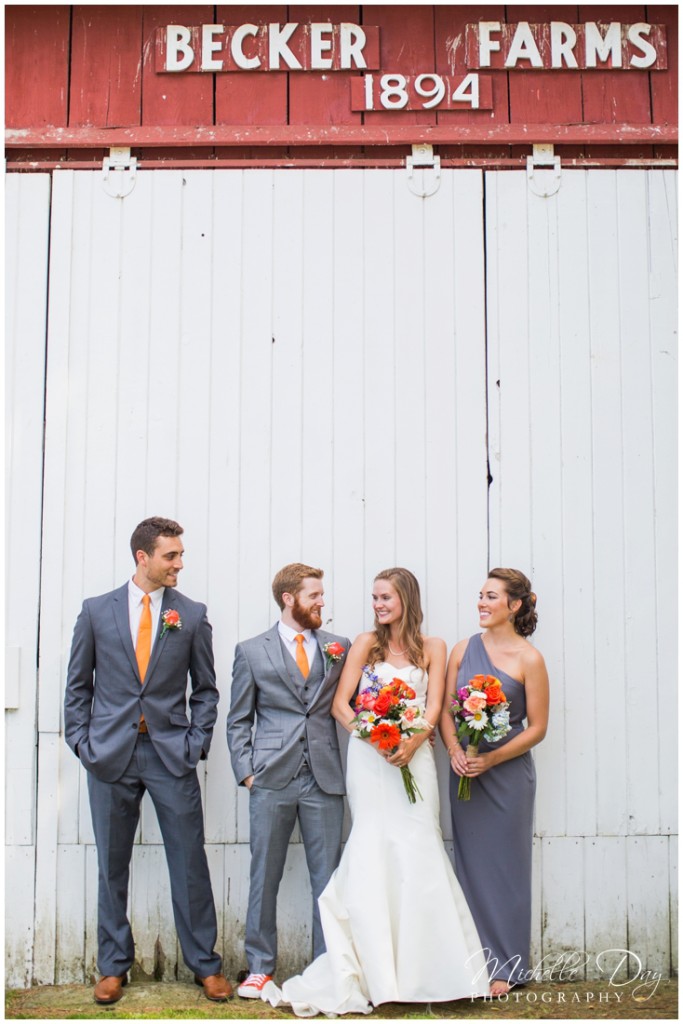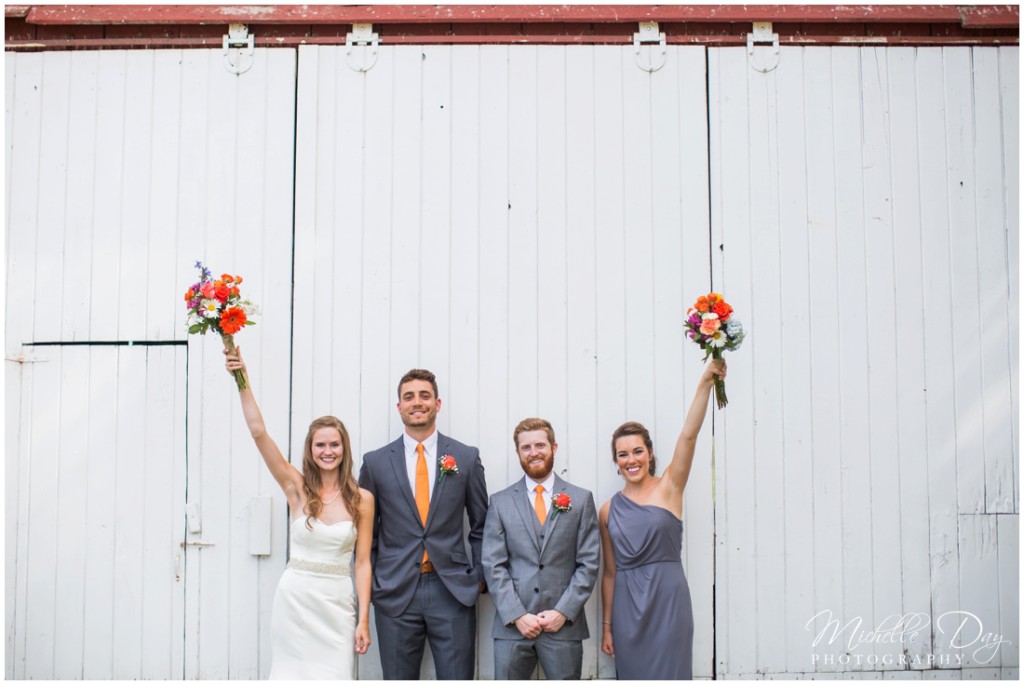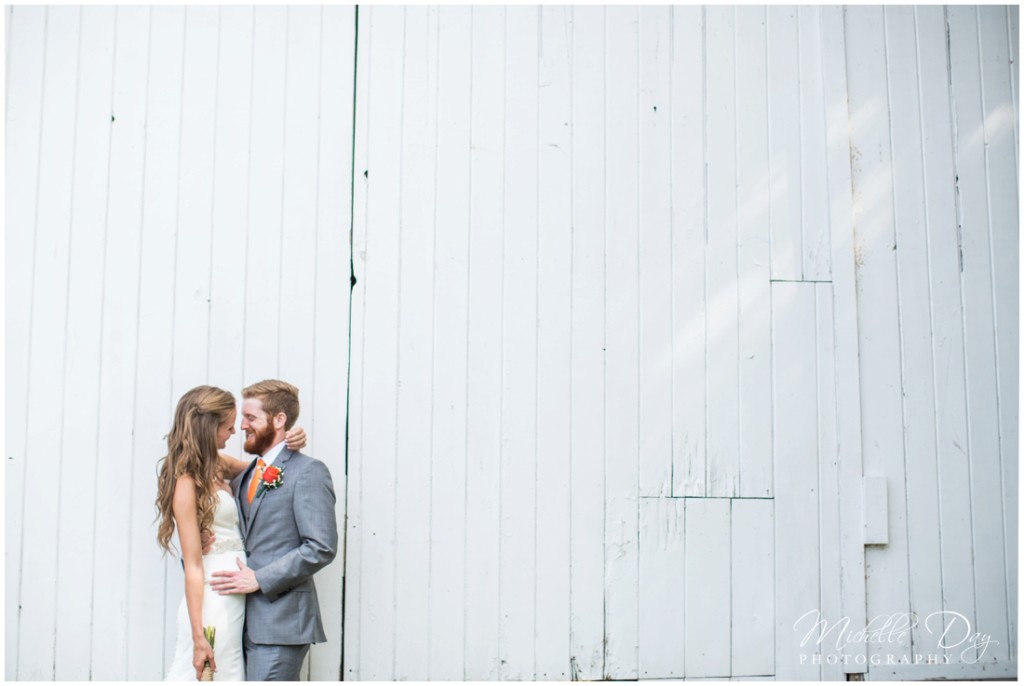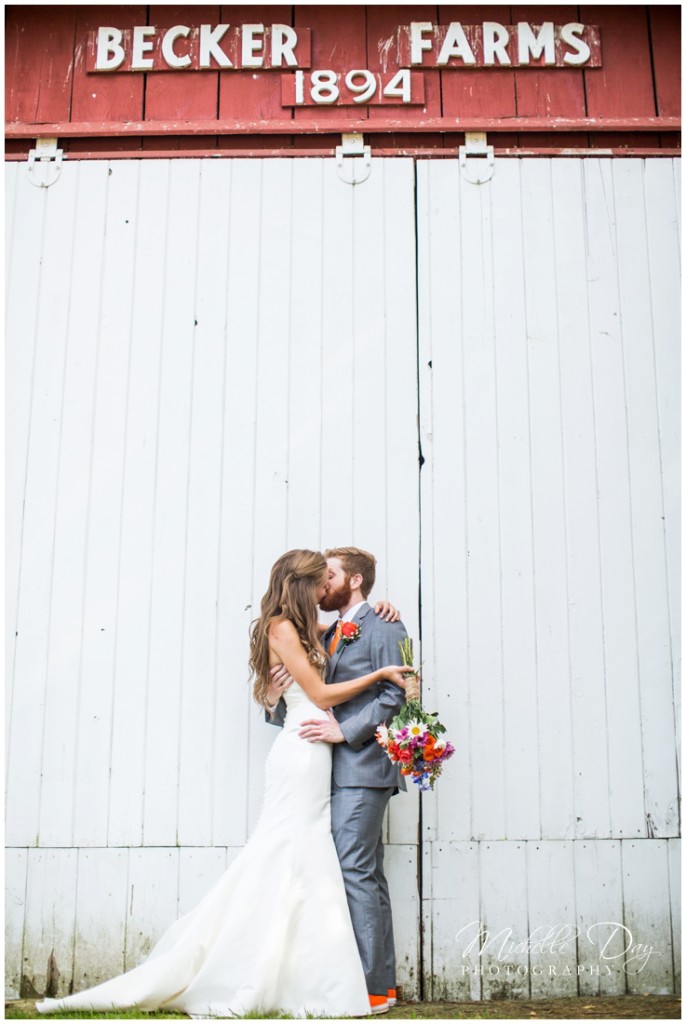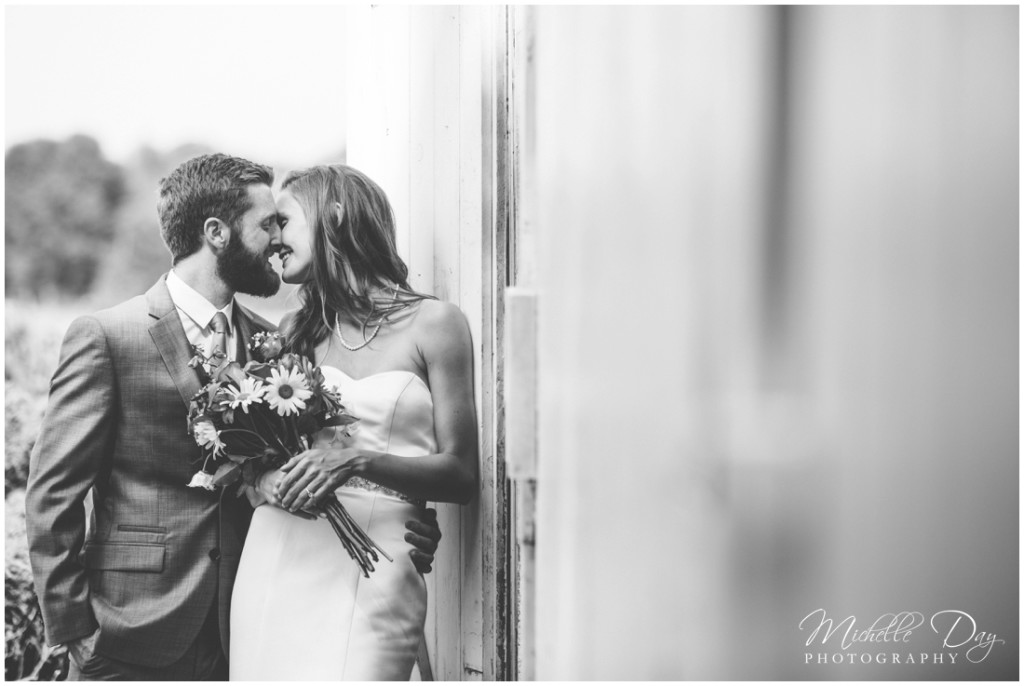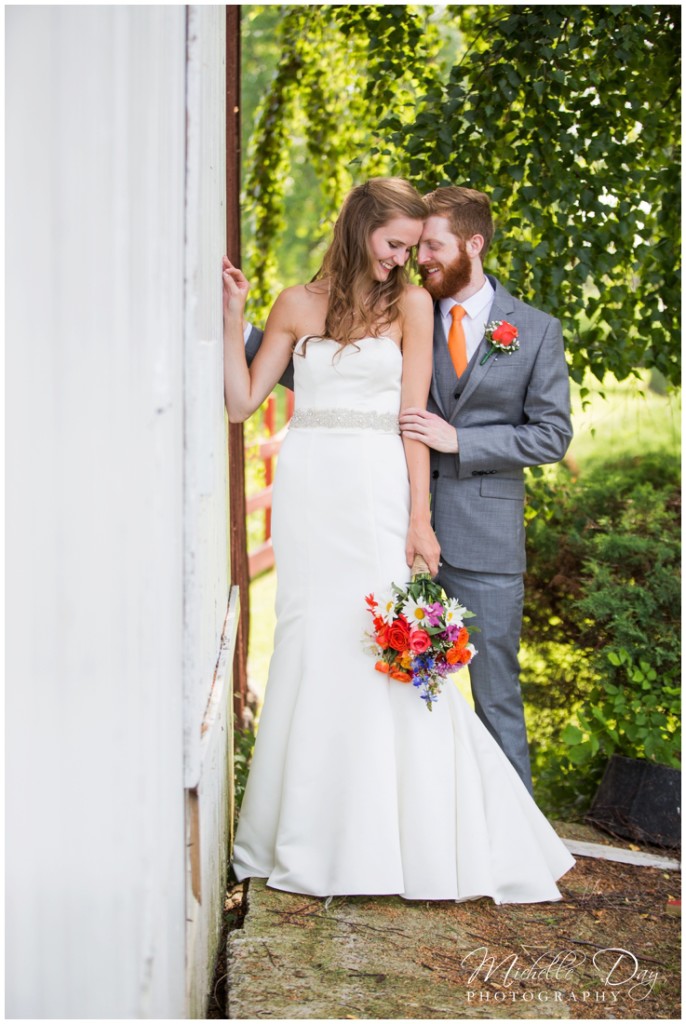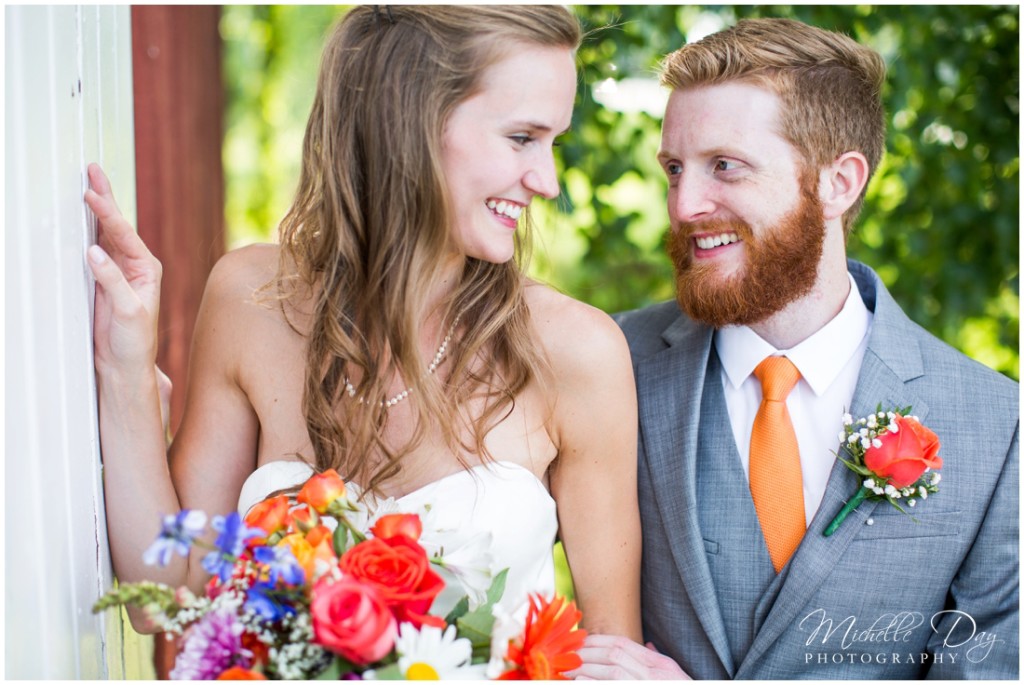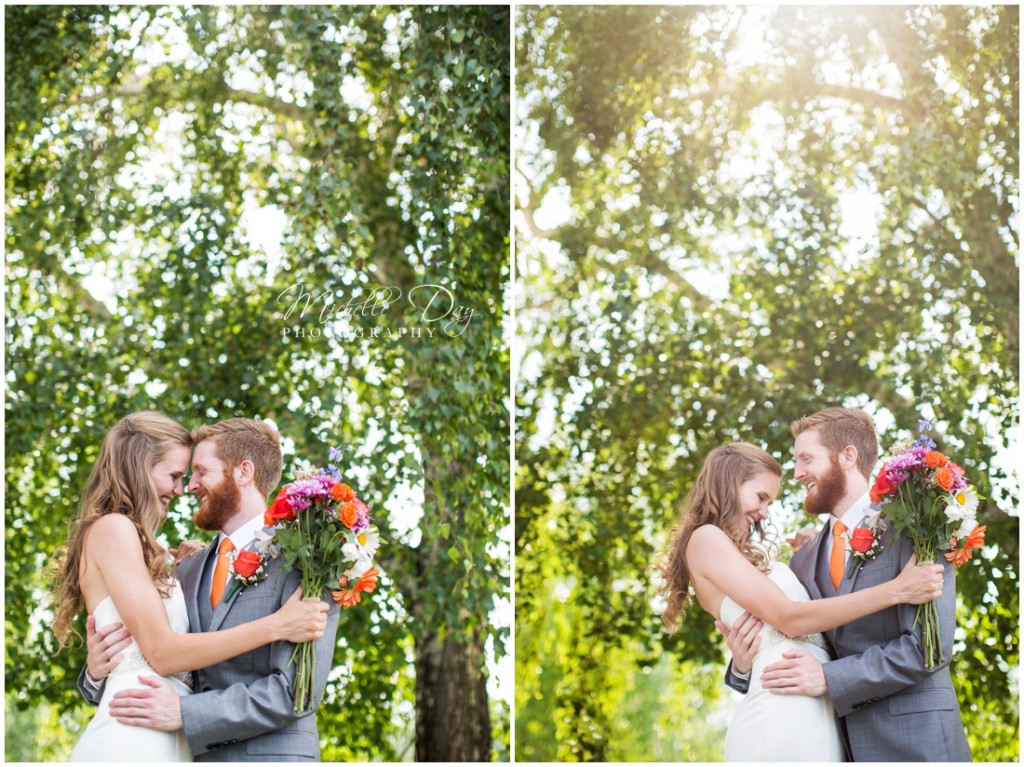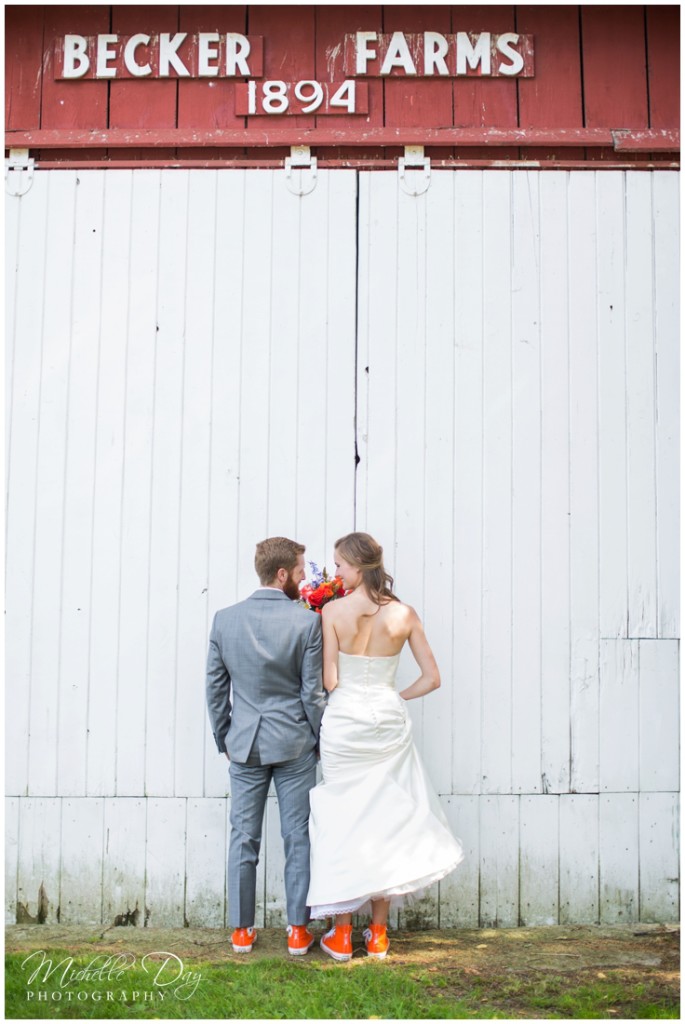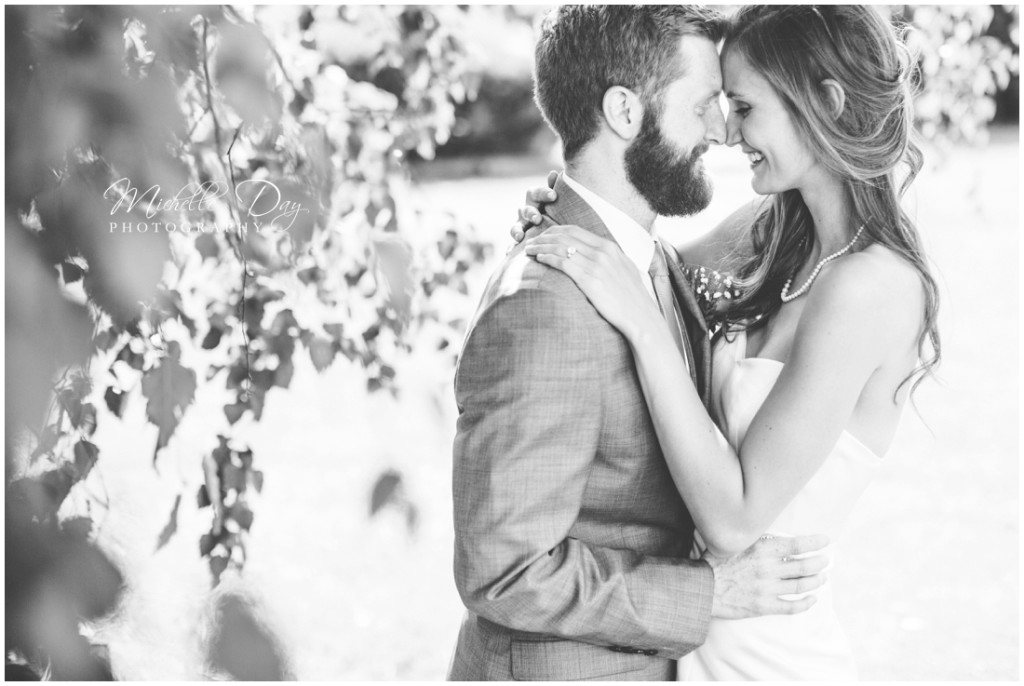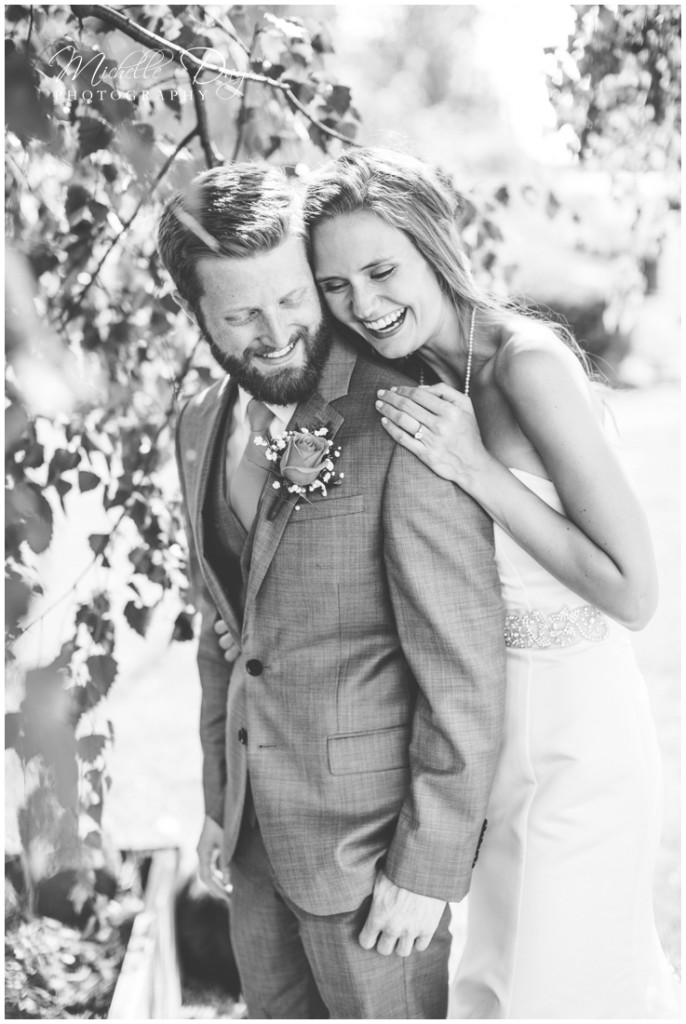 Time for the ceremony! We headed back over to the Garden Pavilion.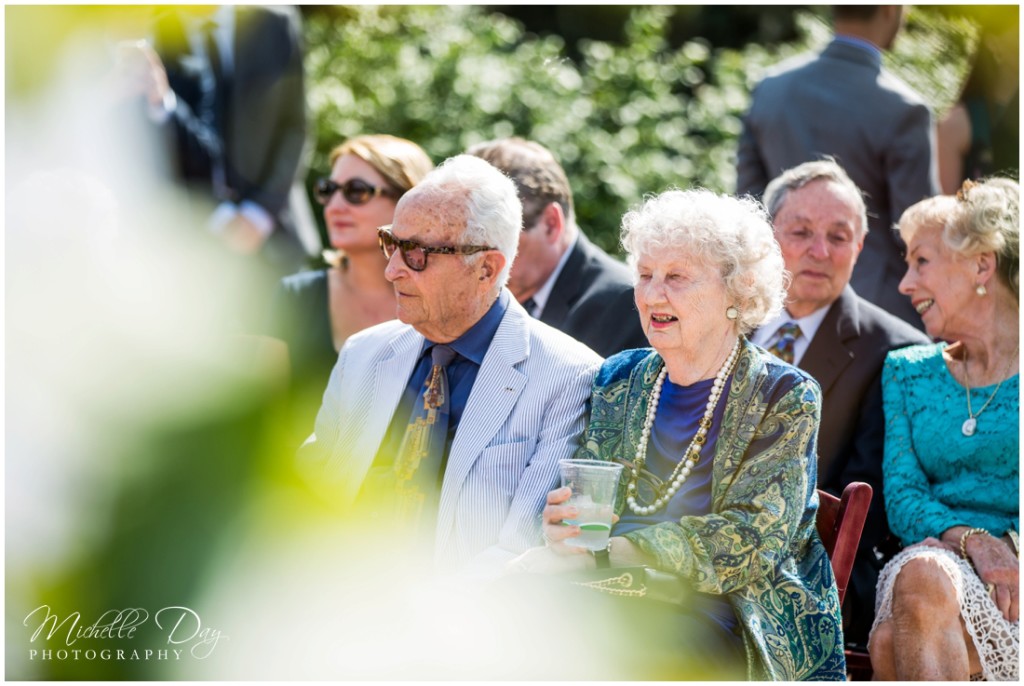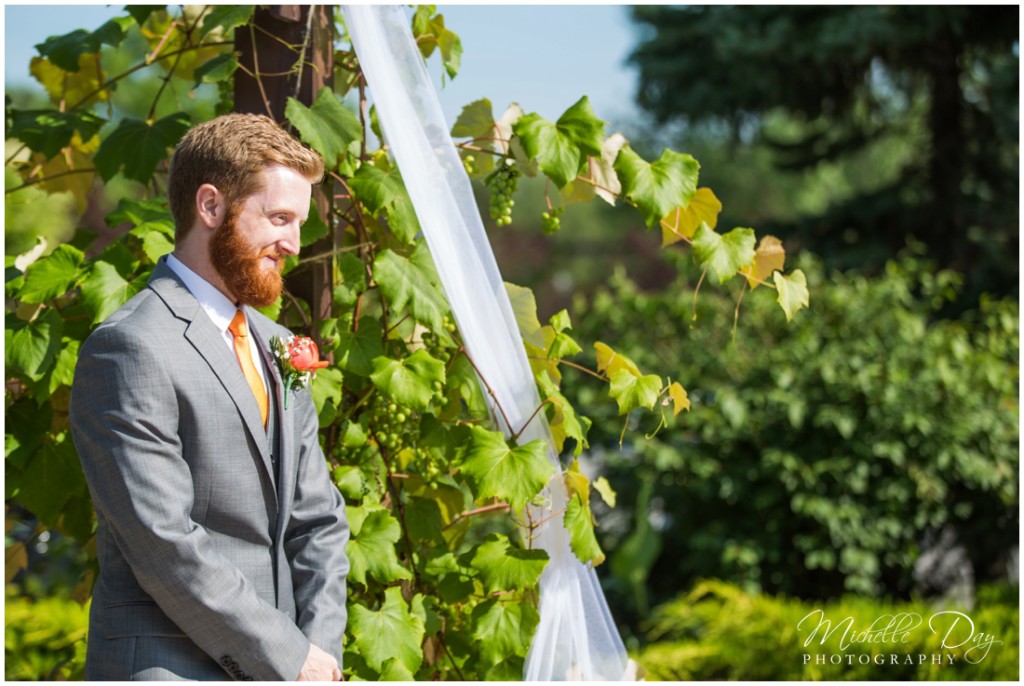 Such a special and sweet moment between Katie and her dad.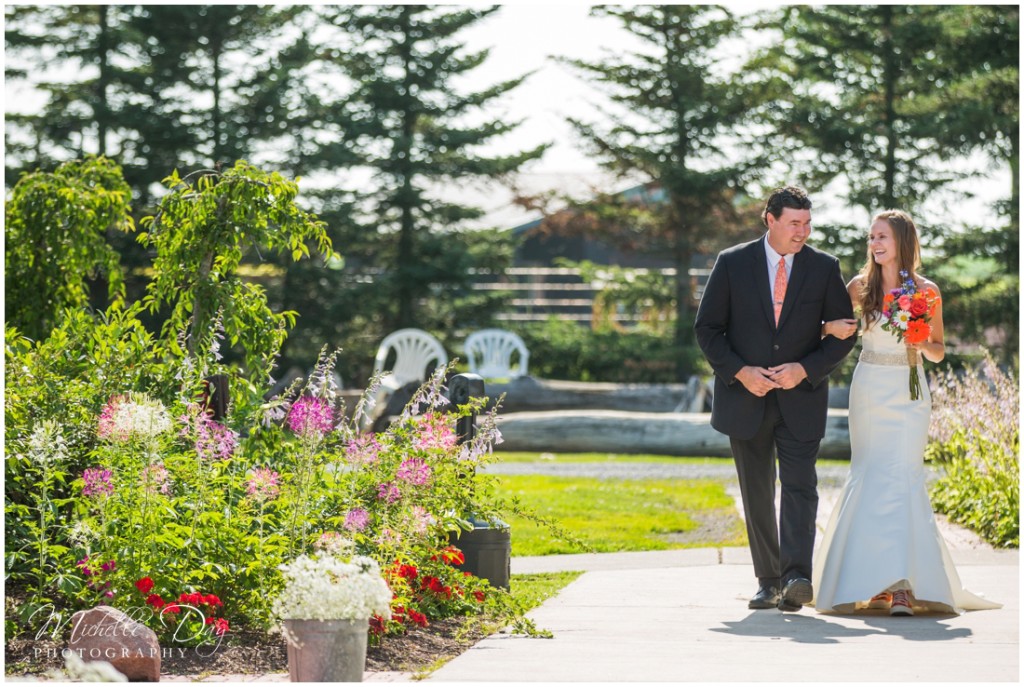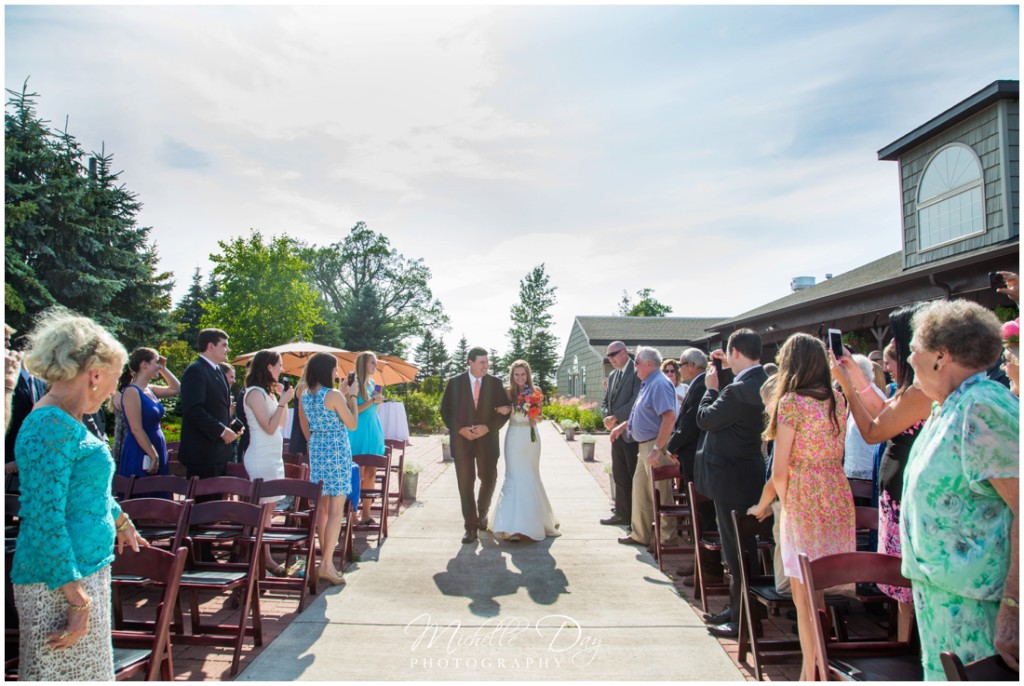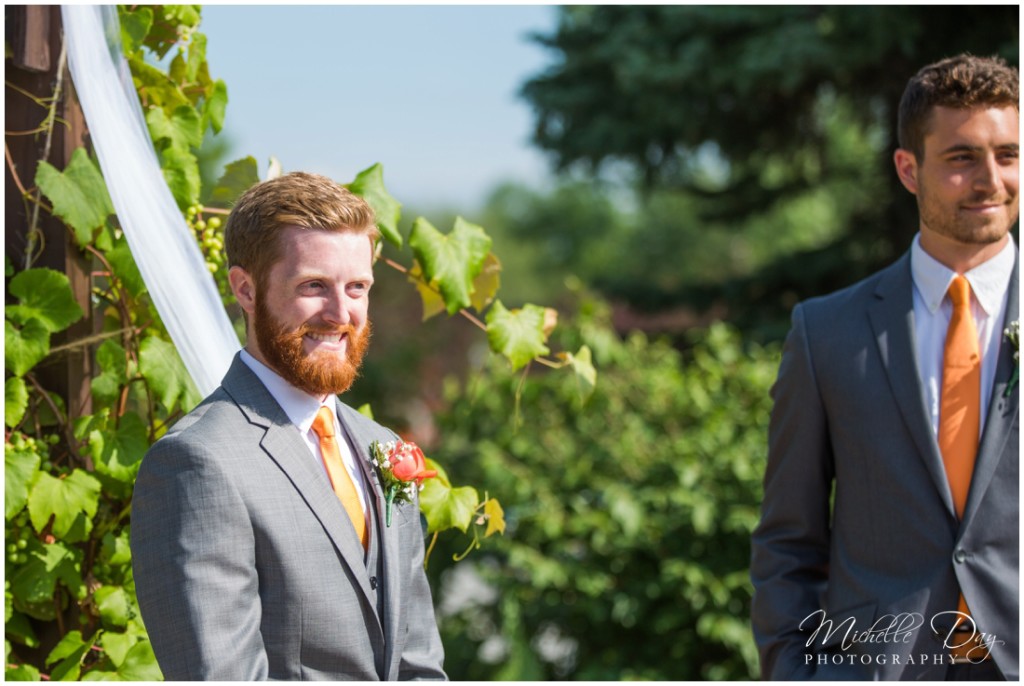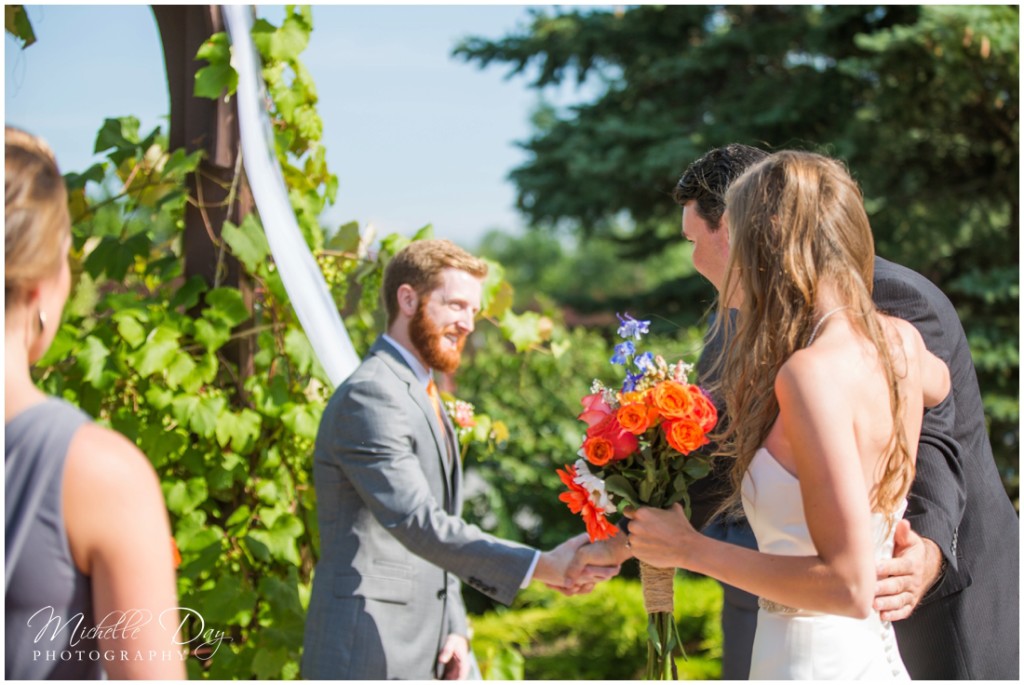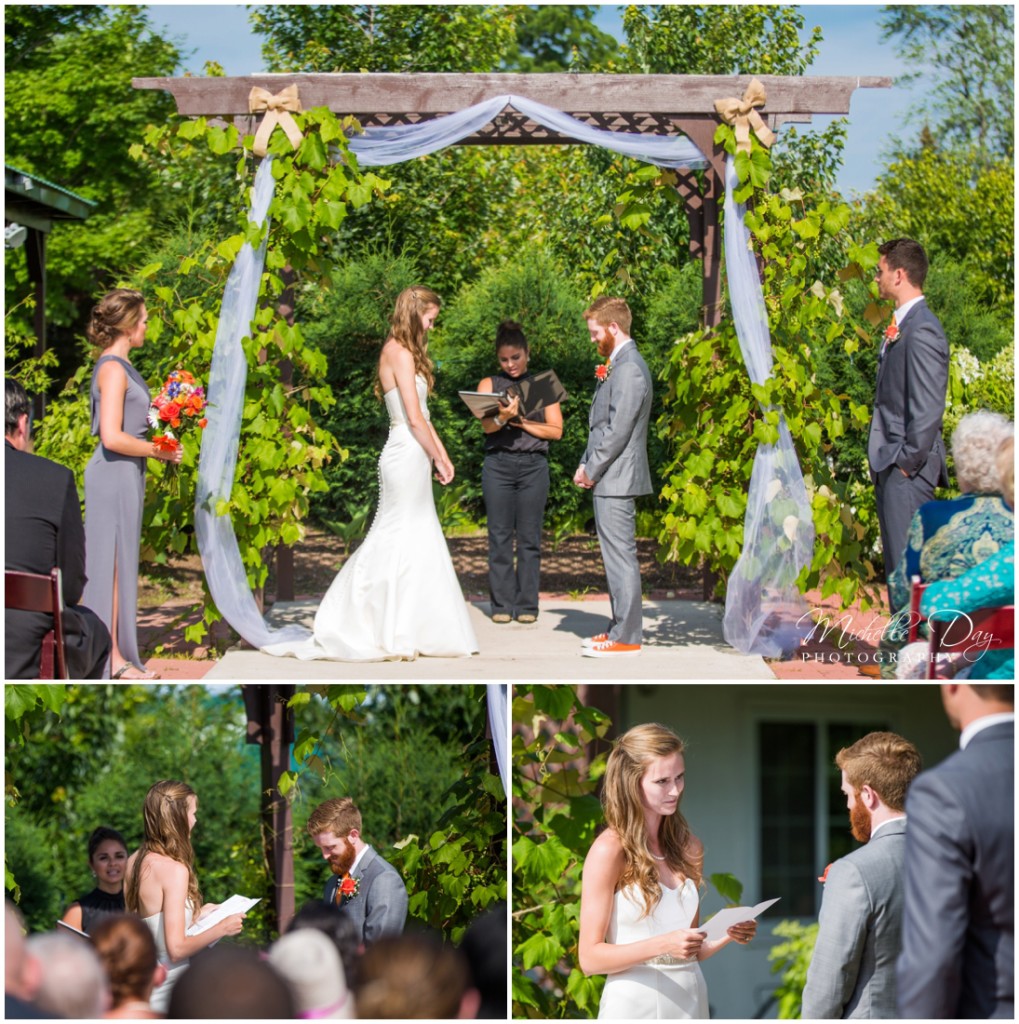 They wrote their own vows to one another.  TEARS!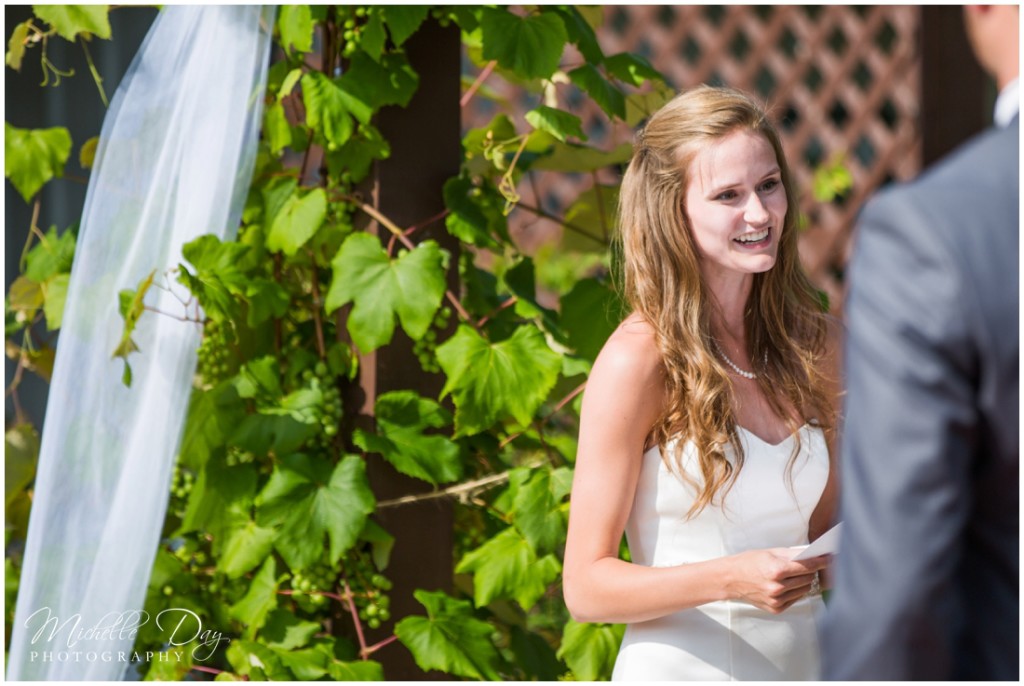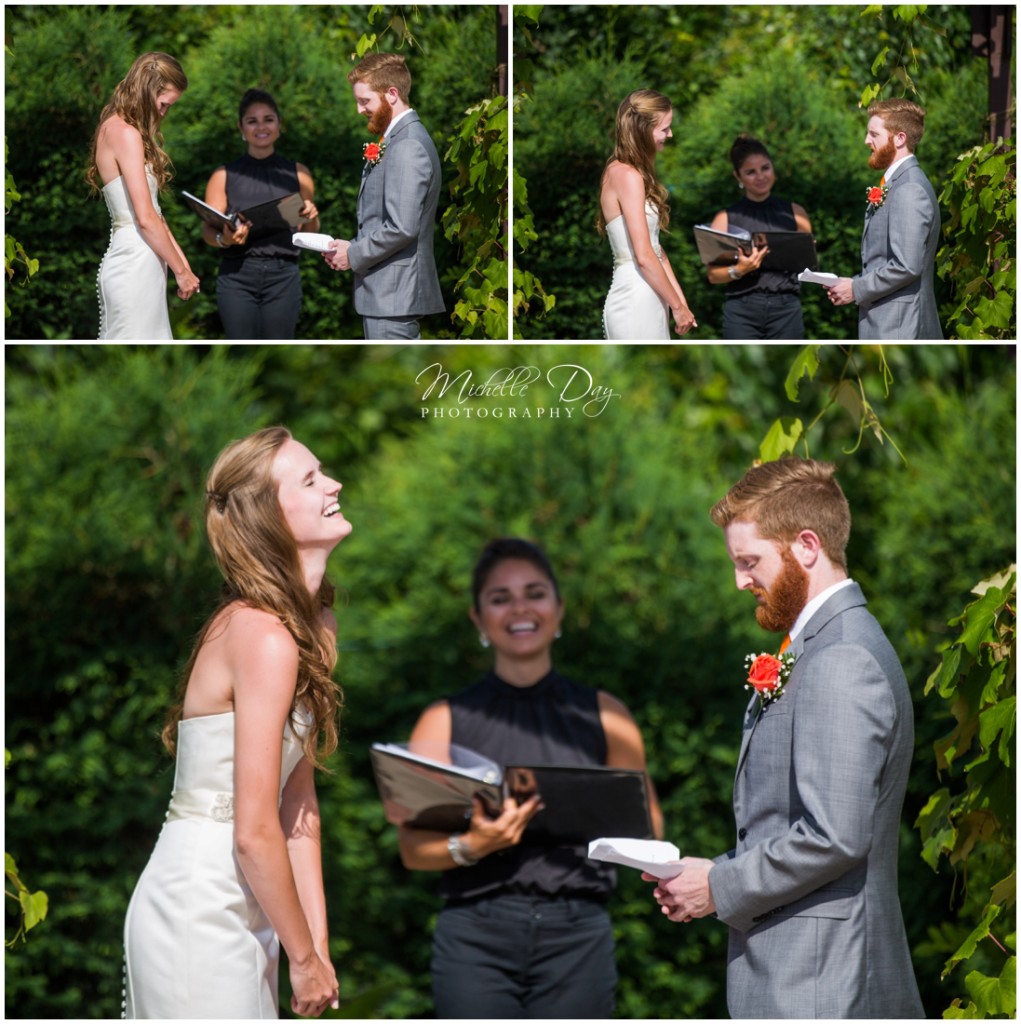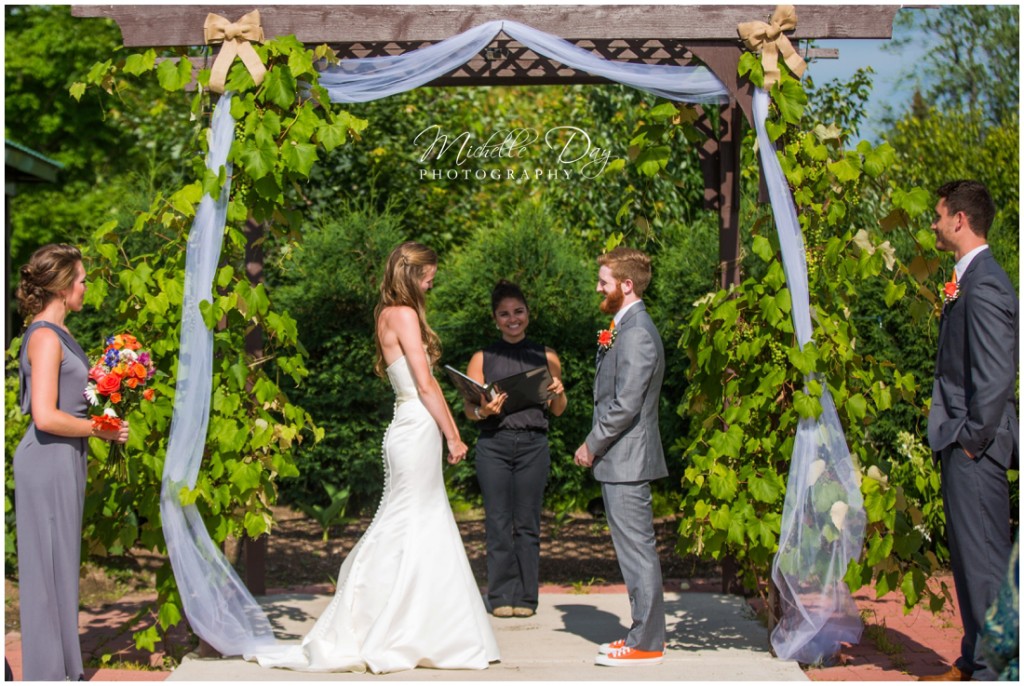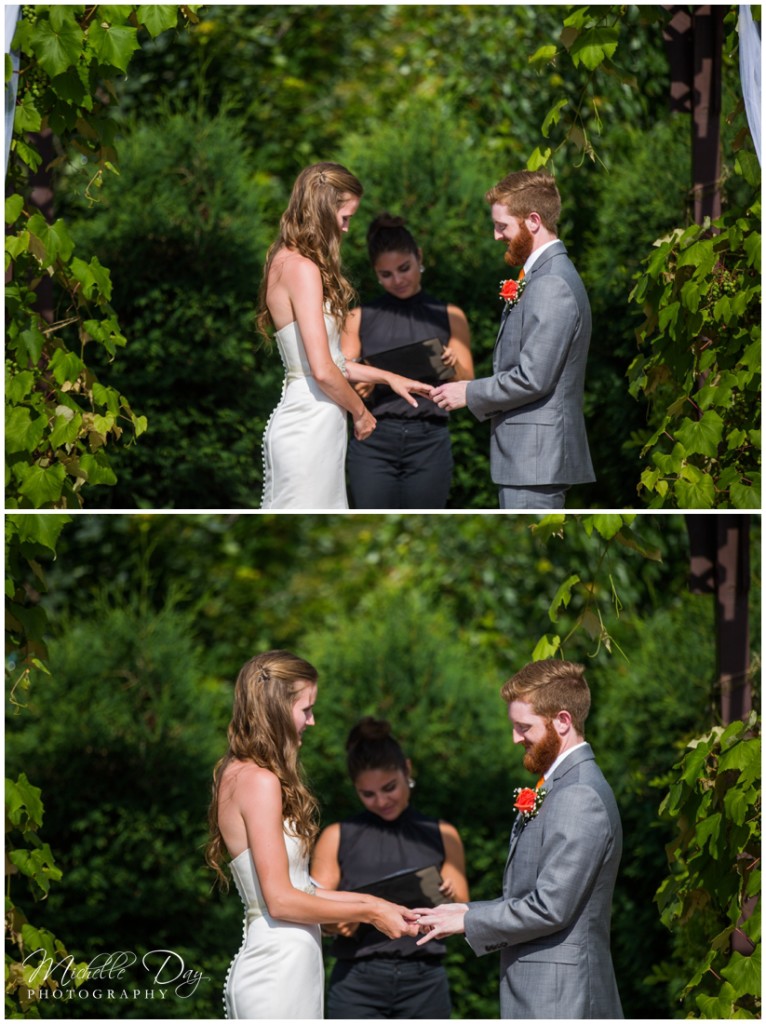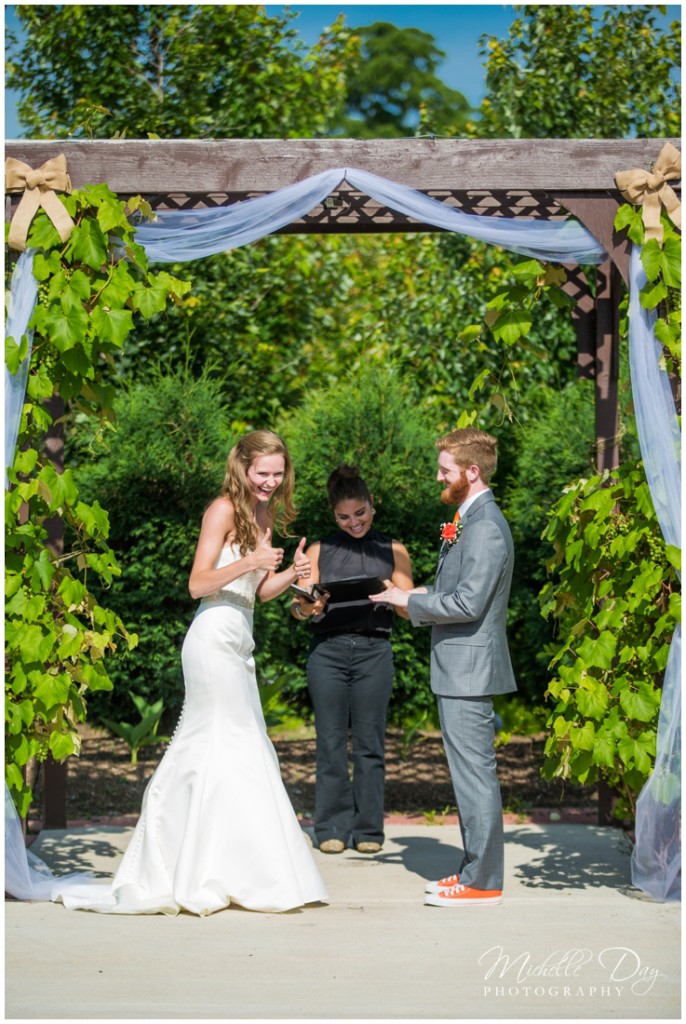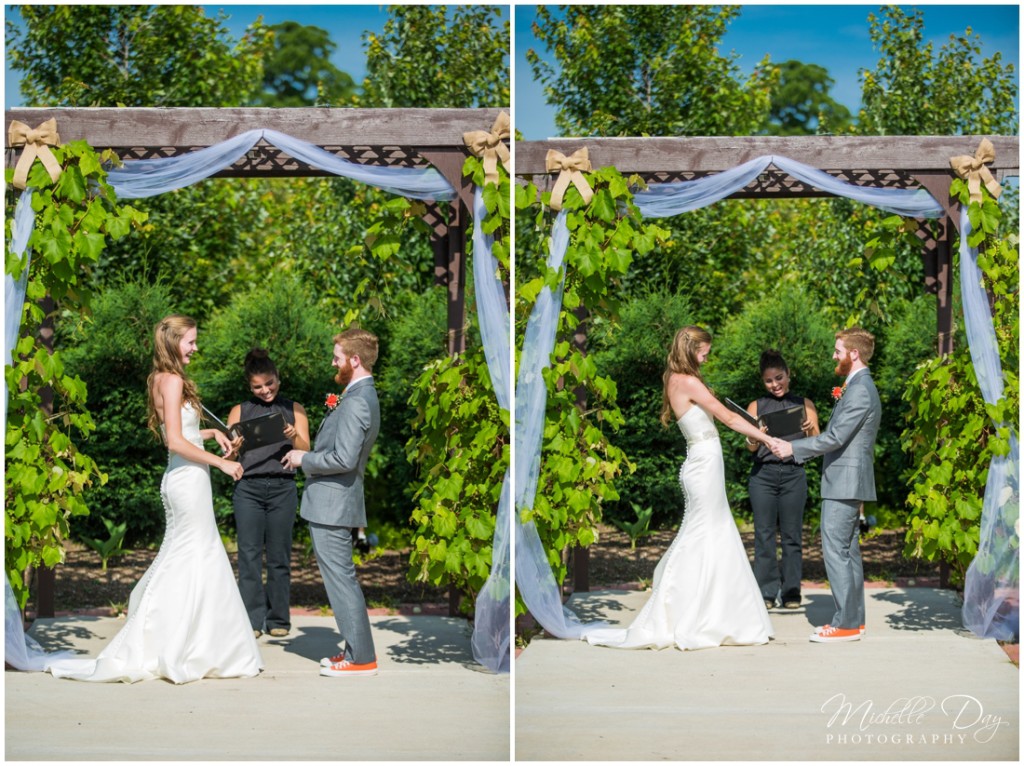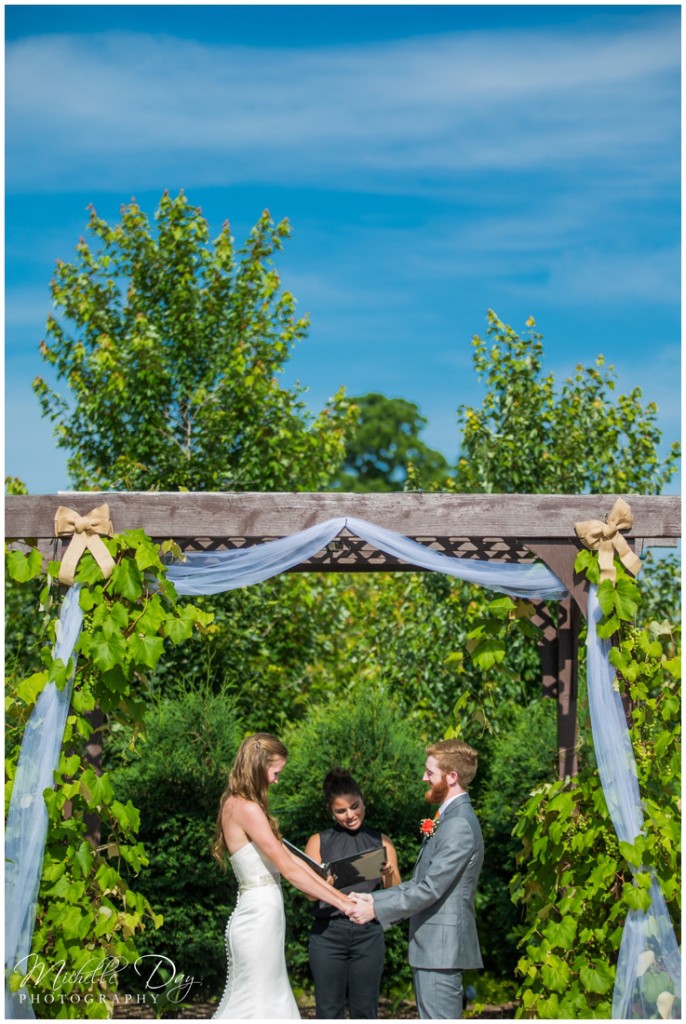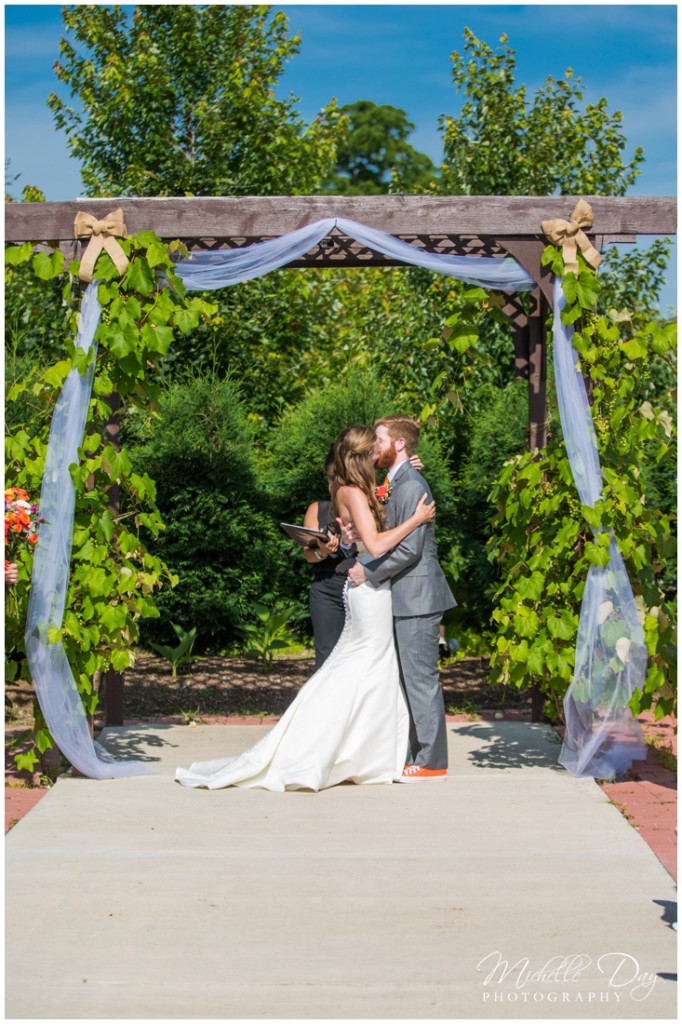 The most perfect blue sky and best weather!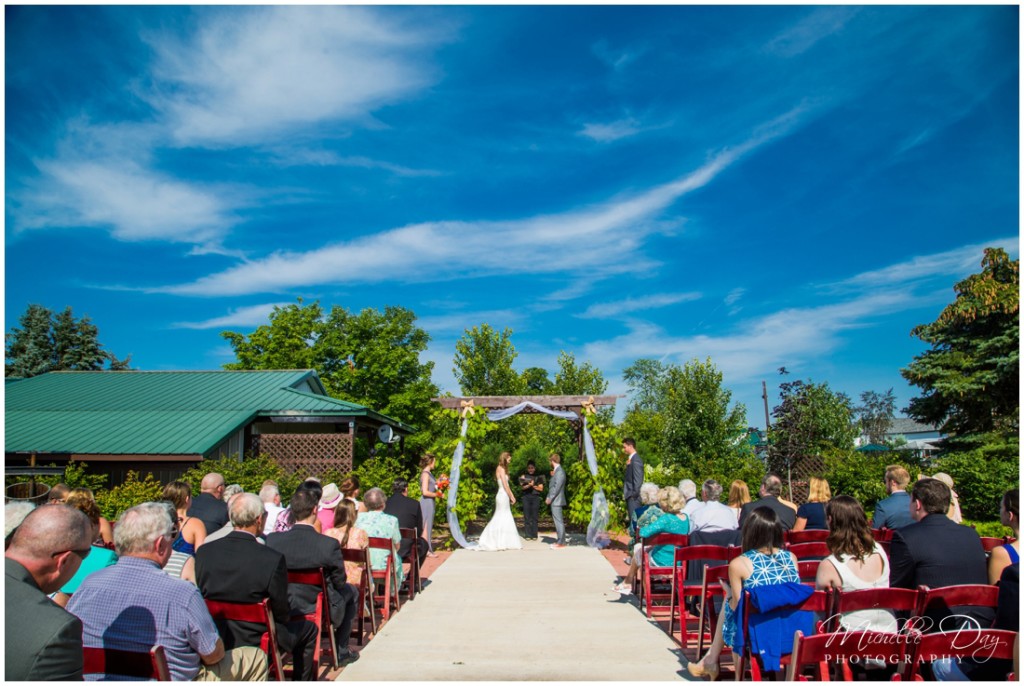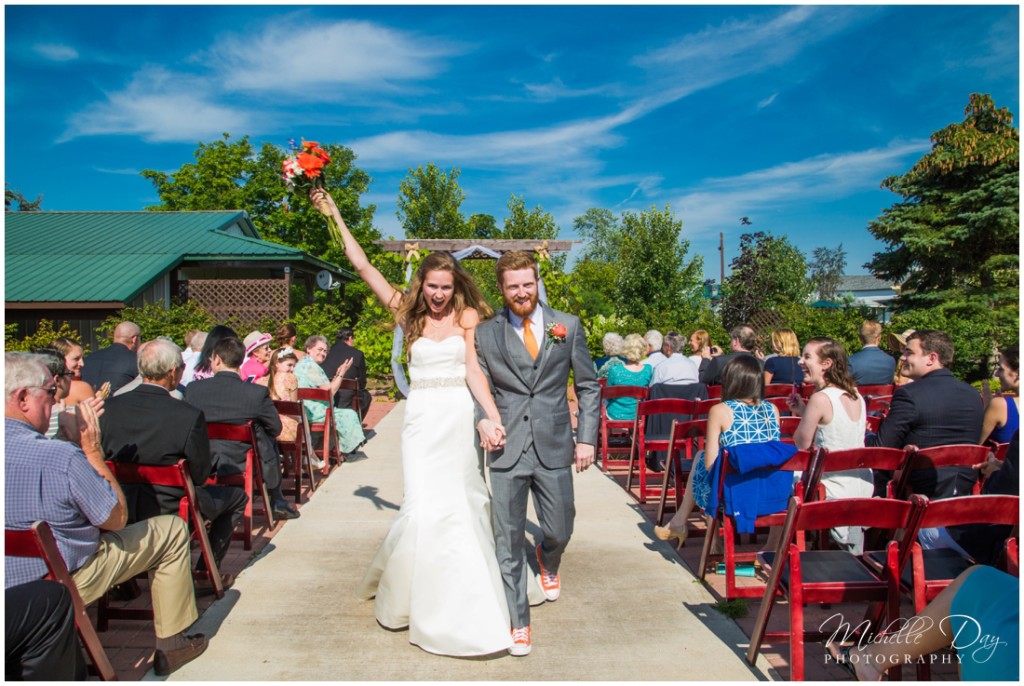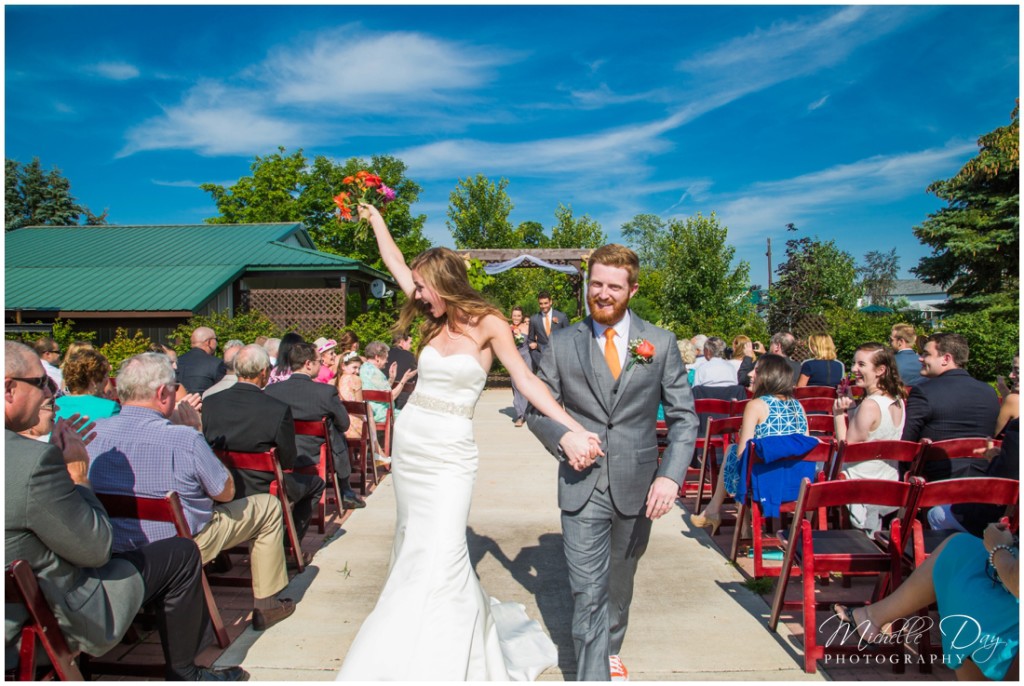 We took some family portraits and then jumped into a few more portraits of Katie and Caleb.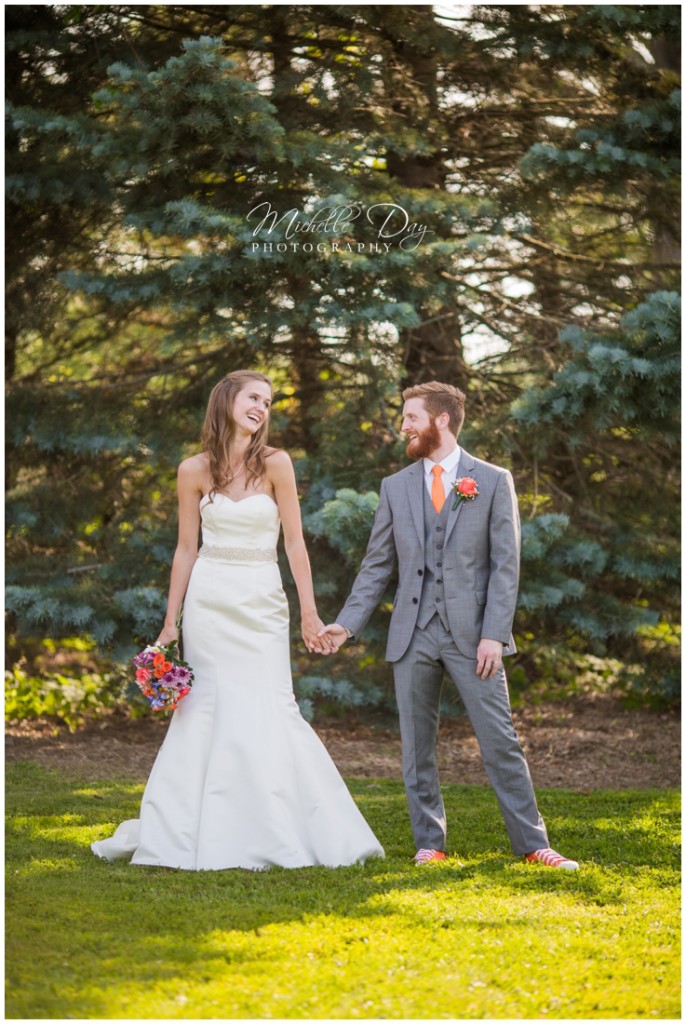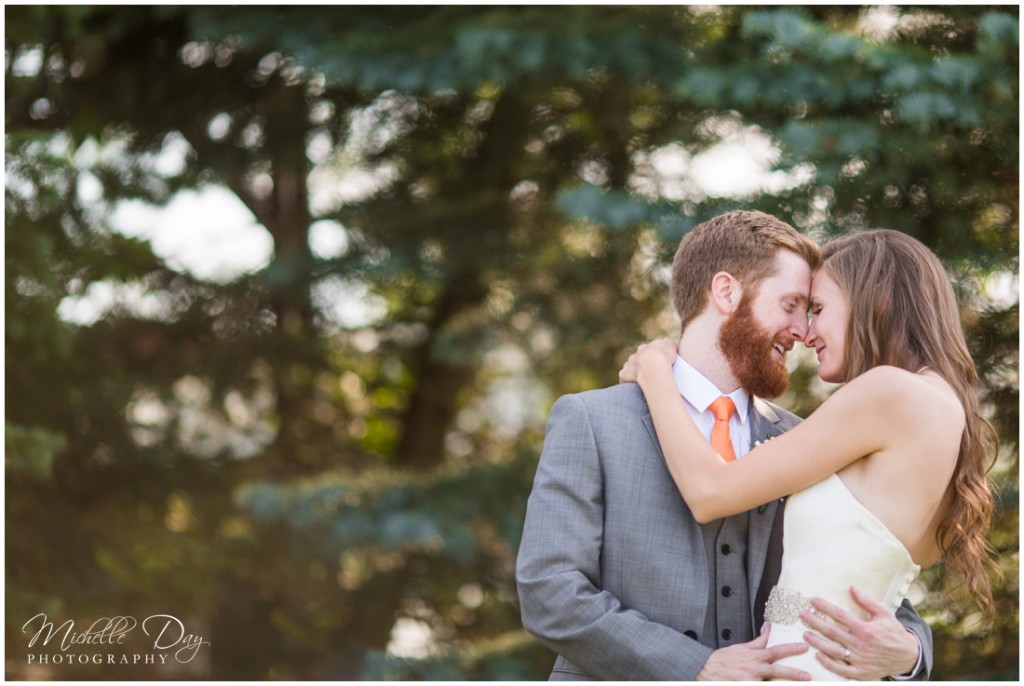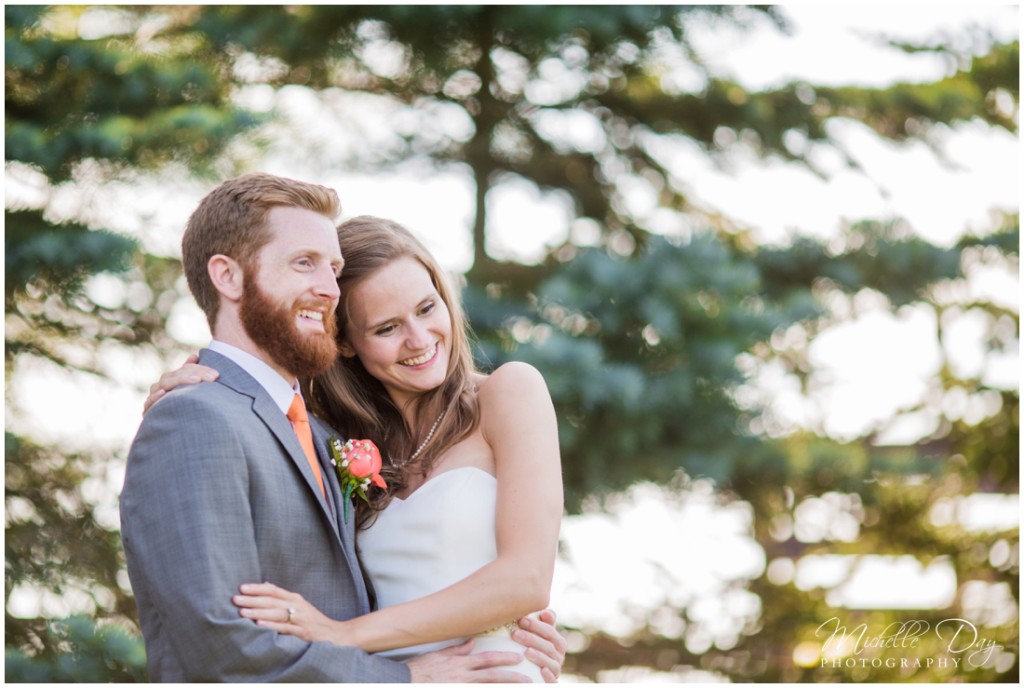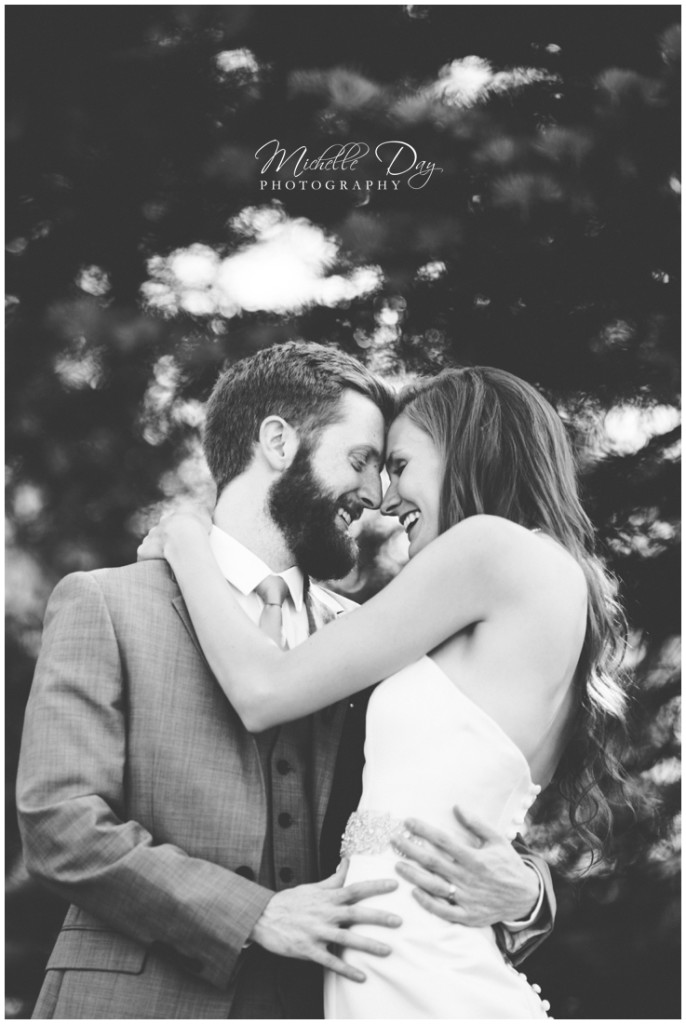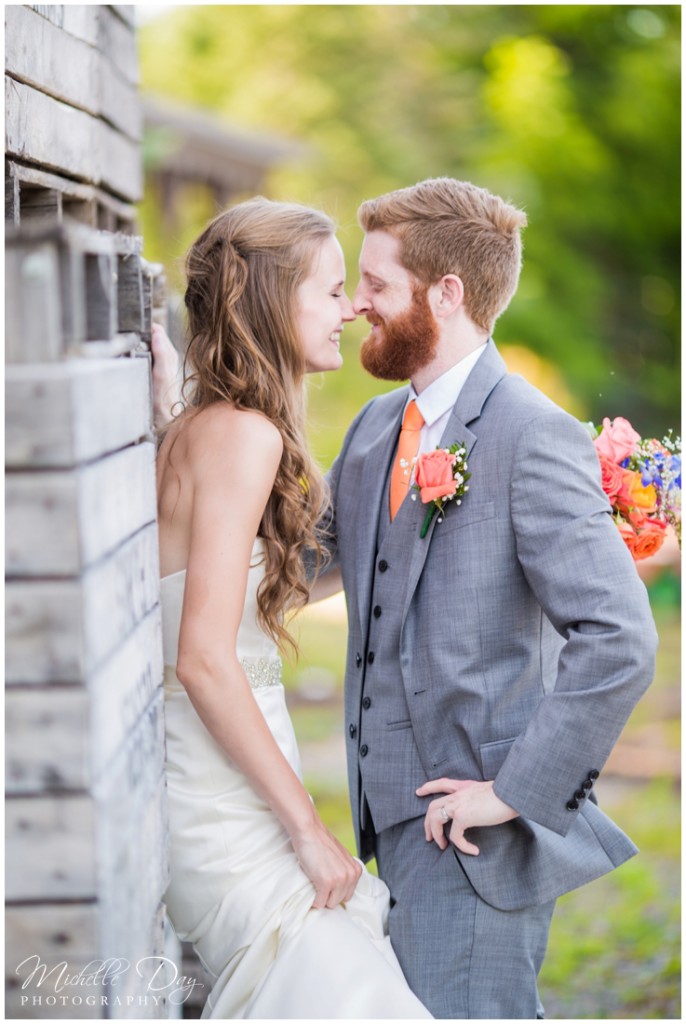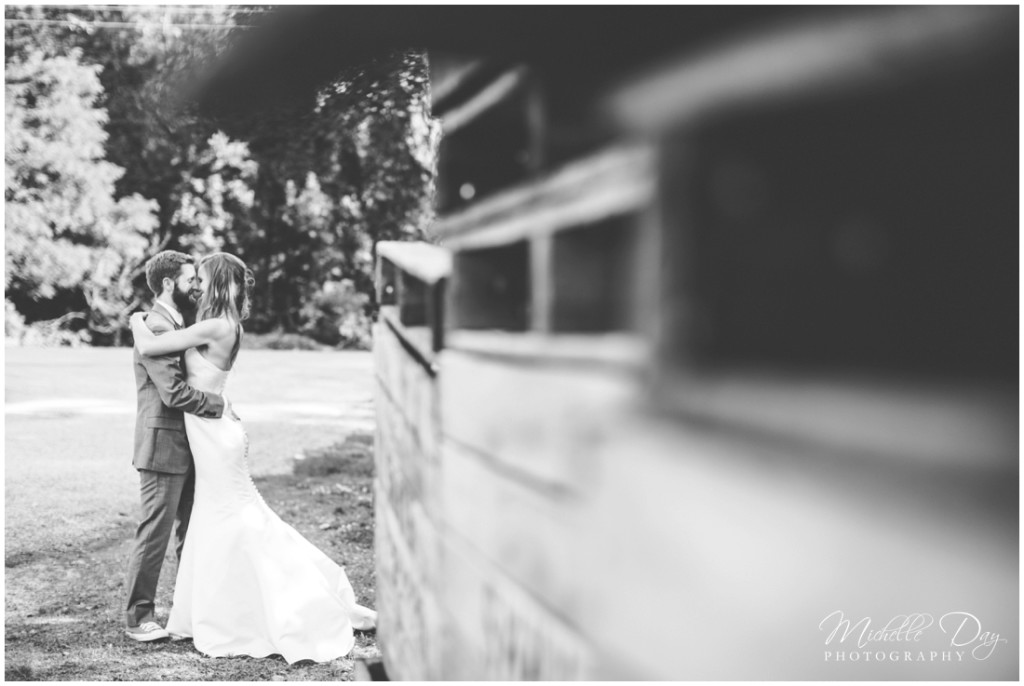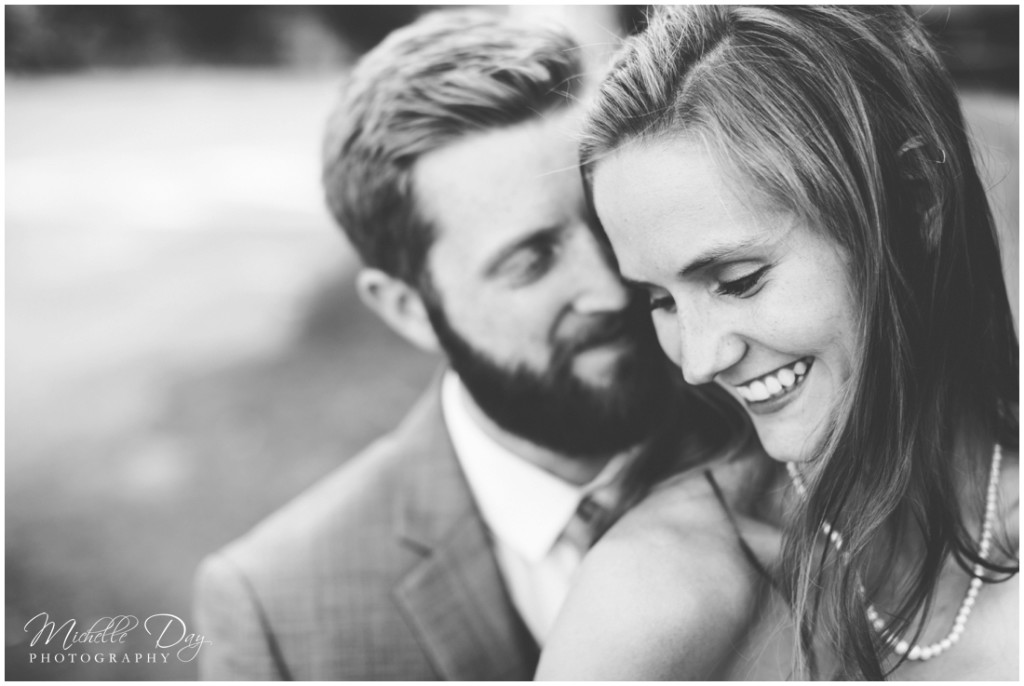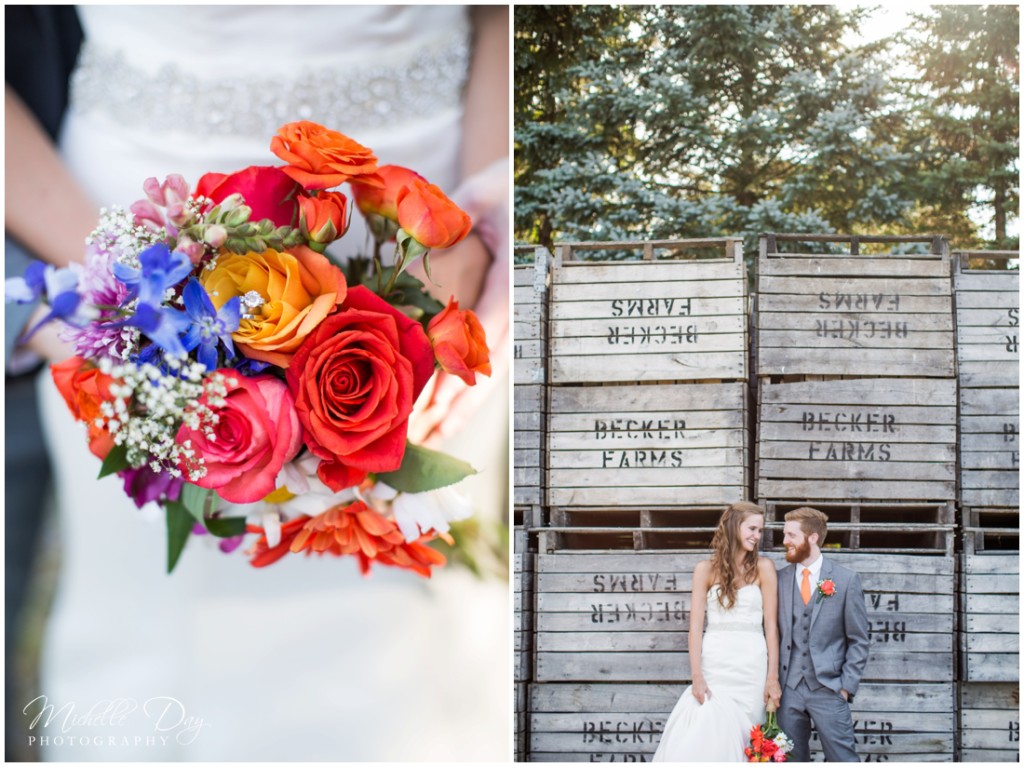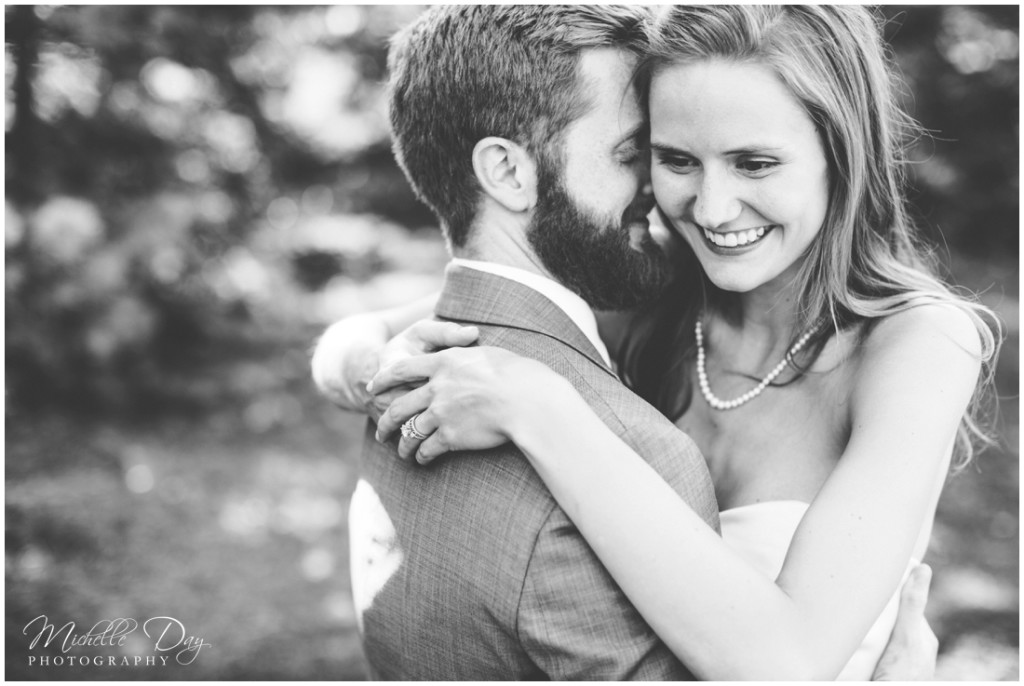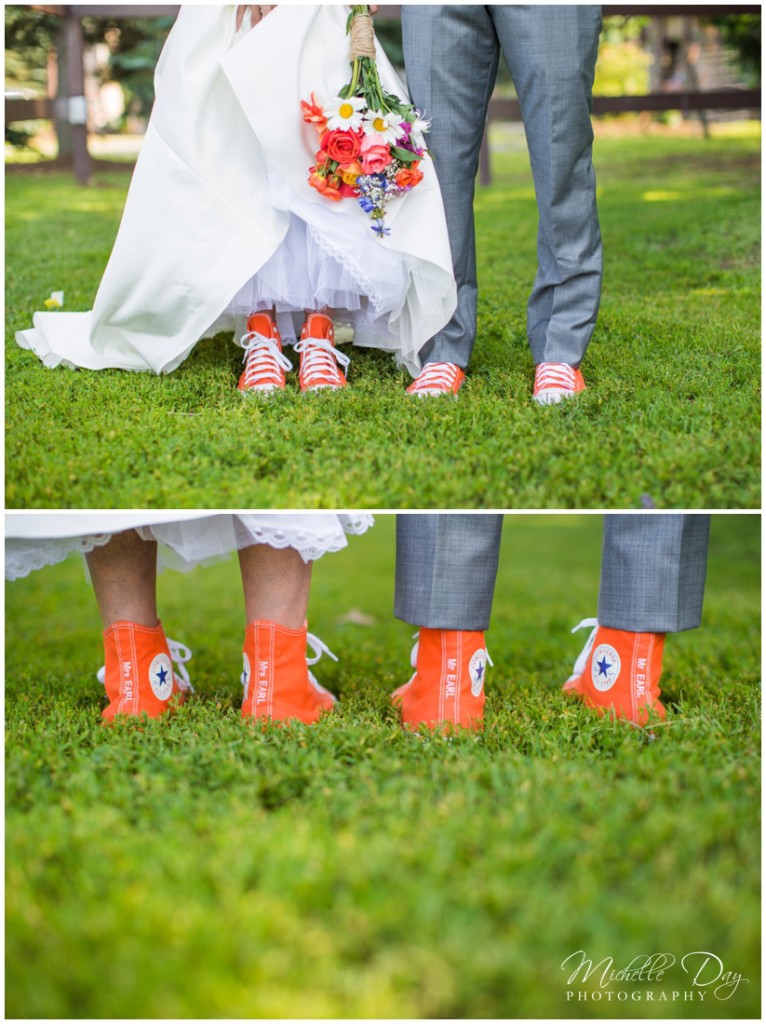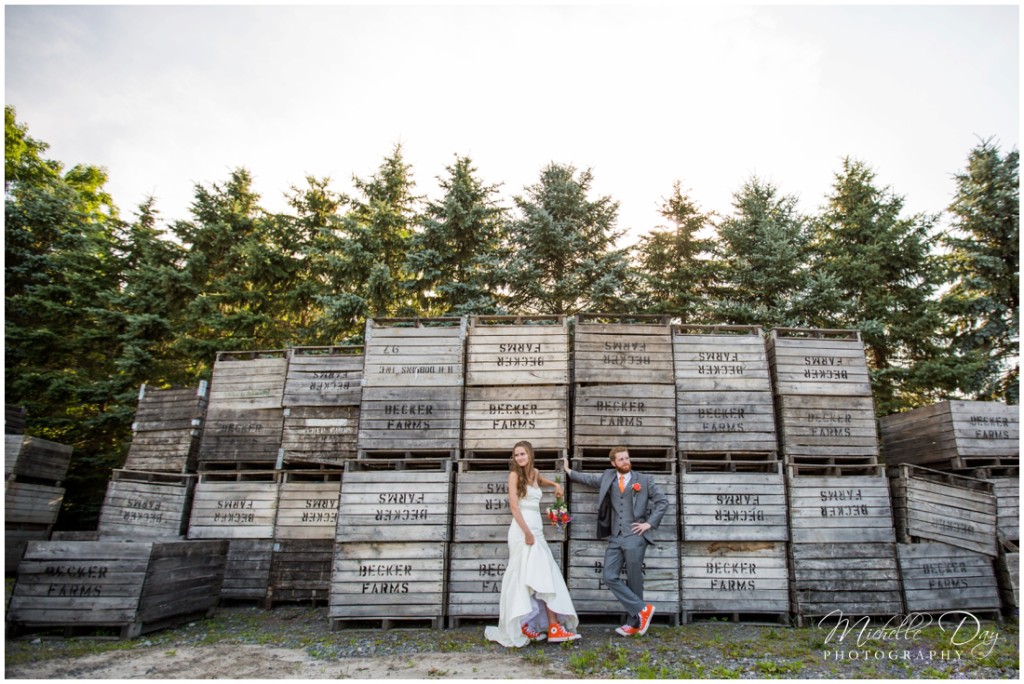 Time to party!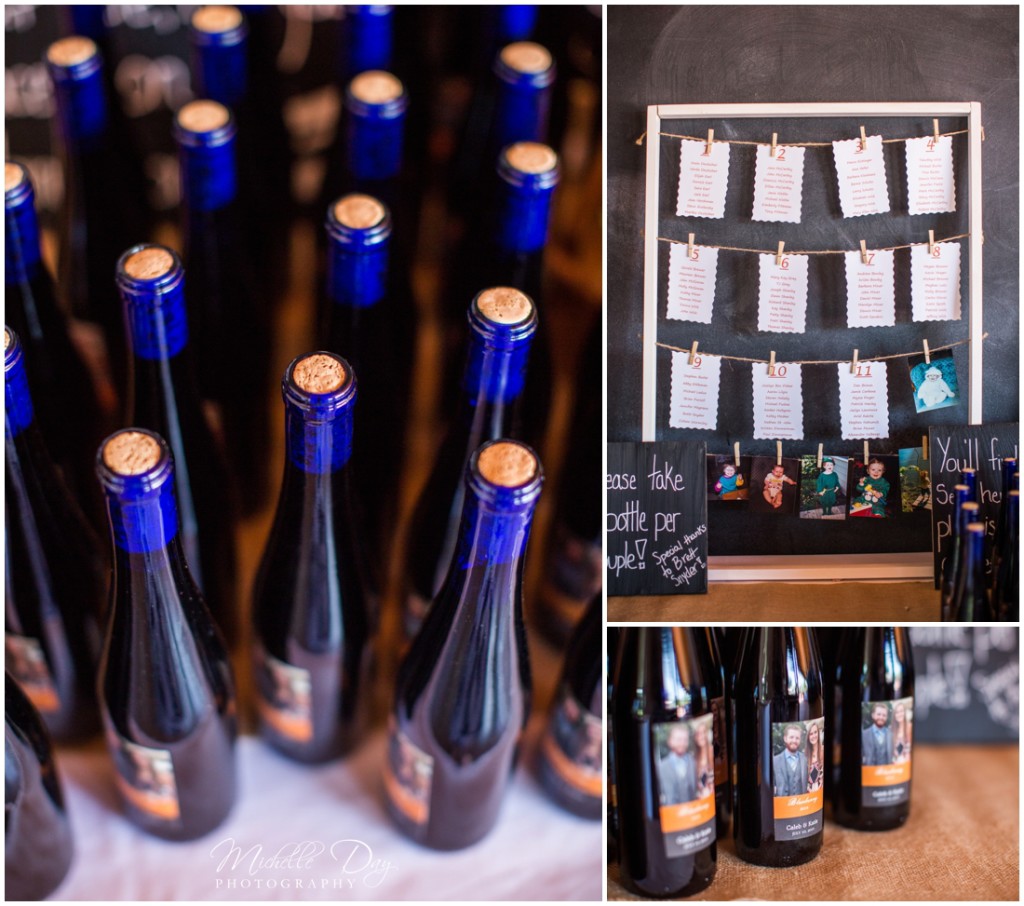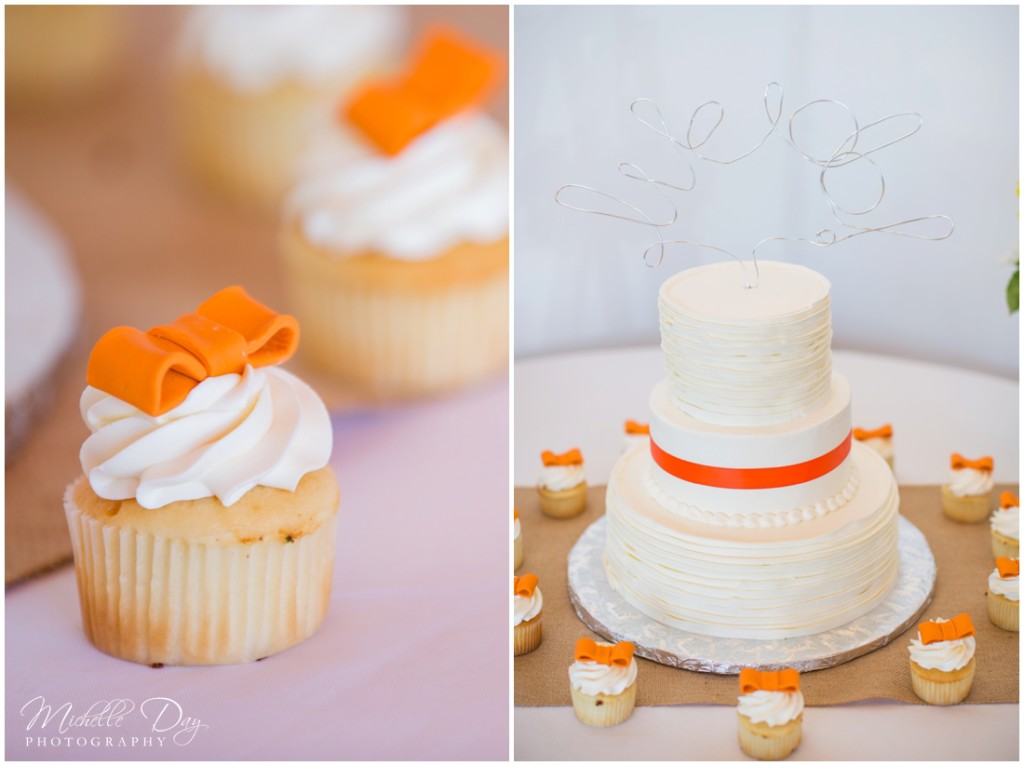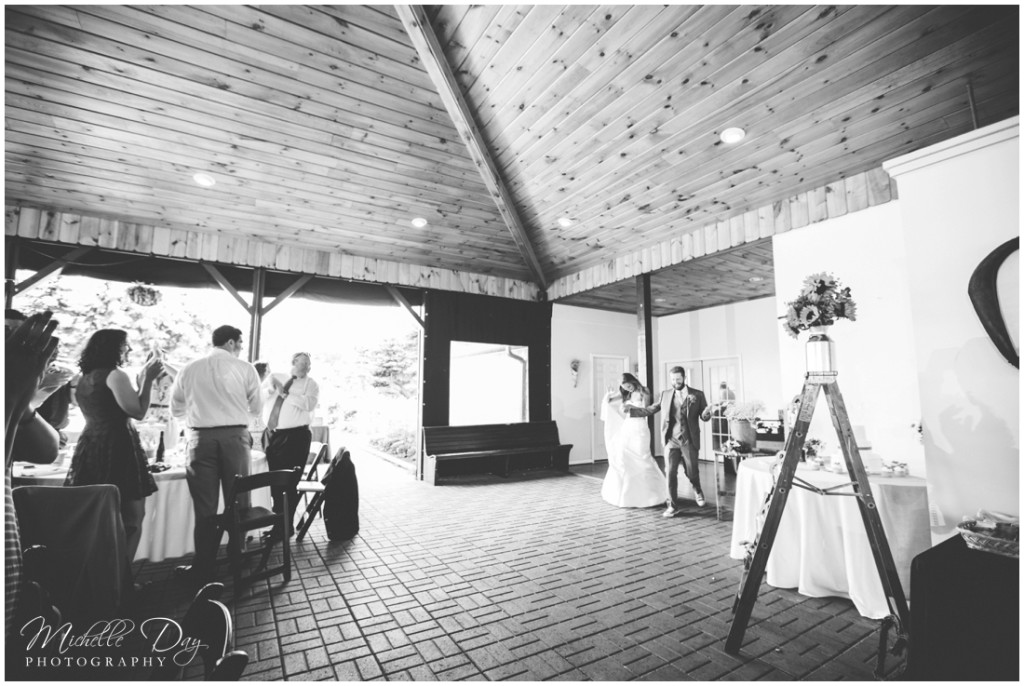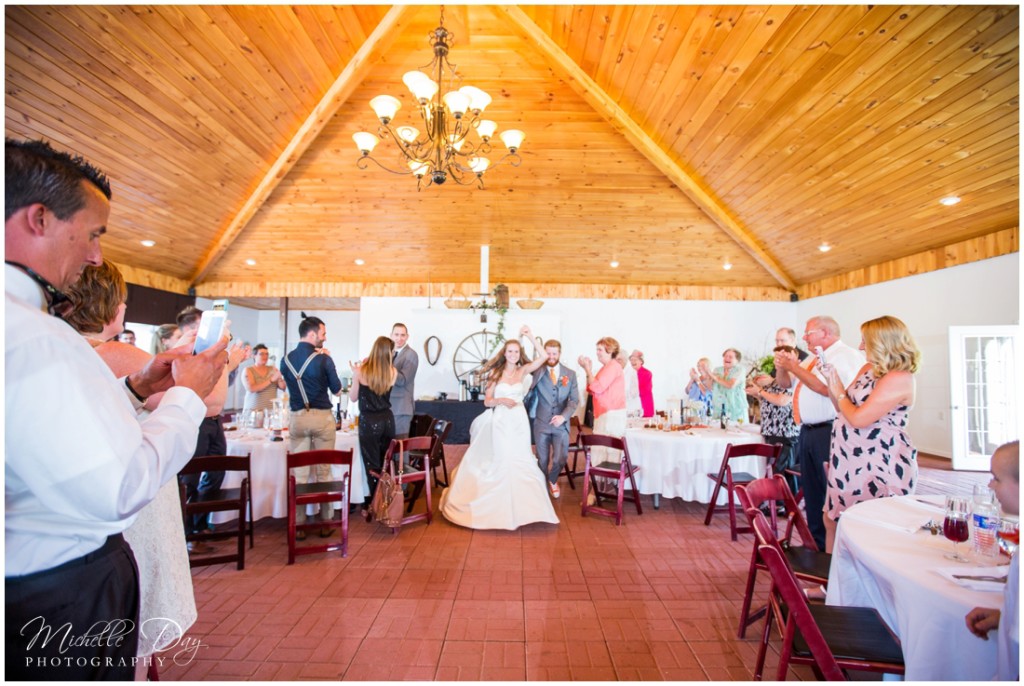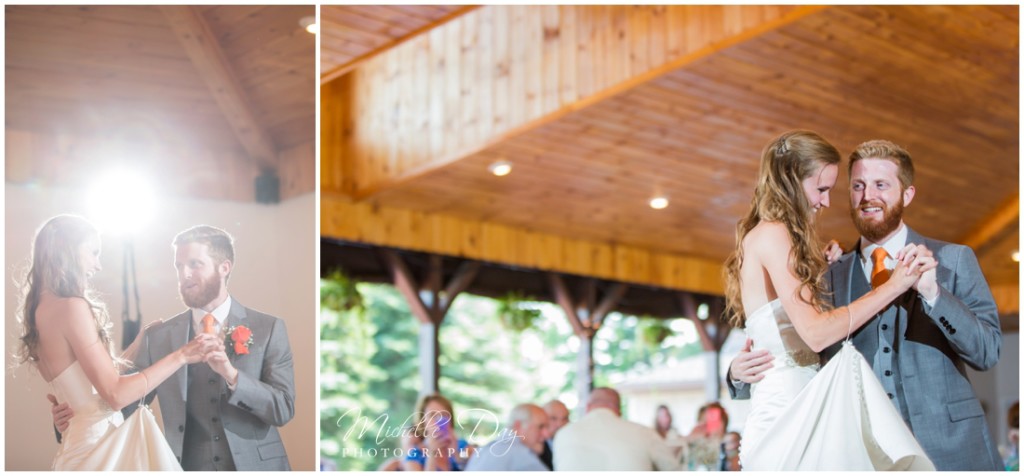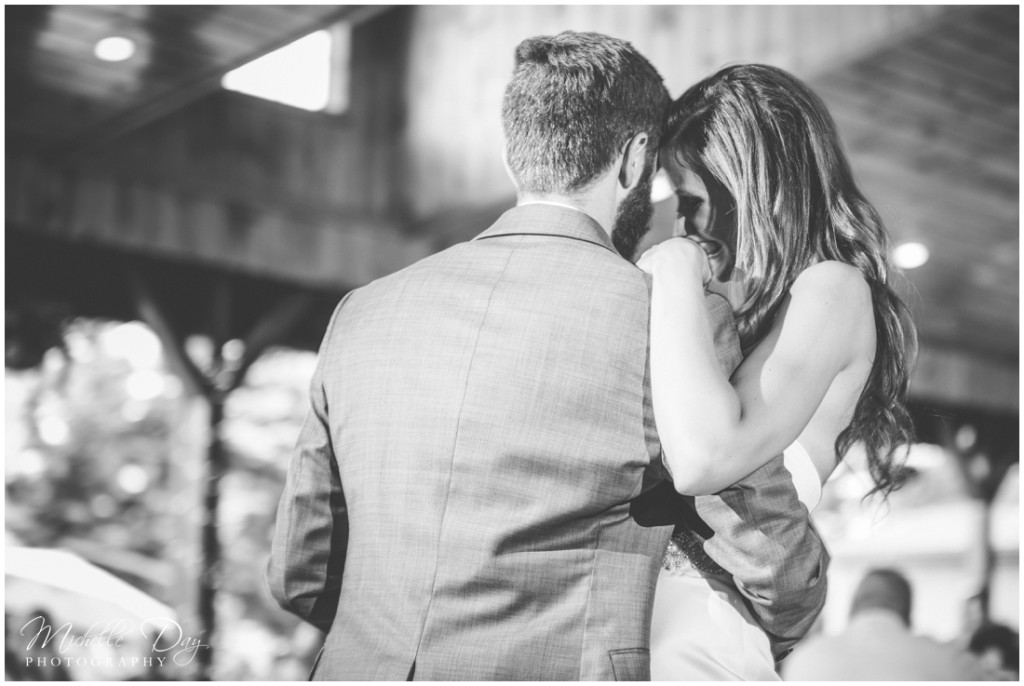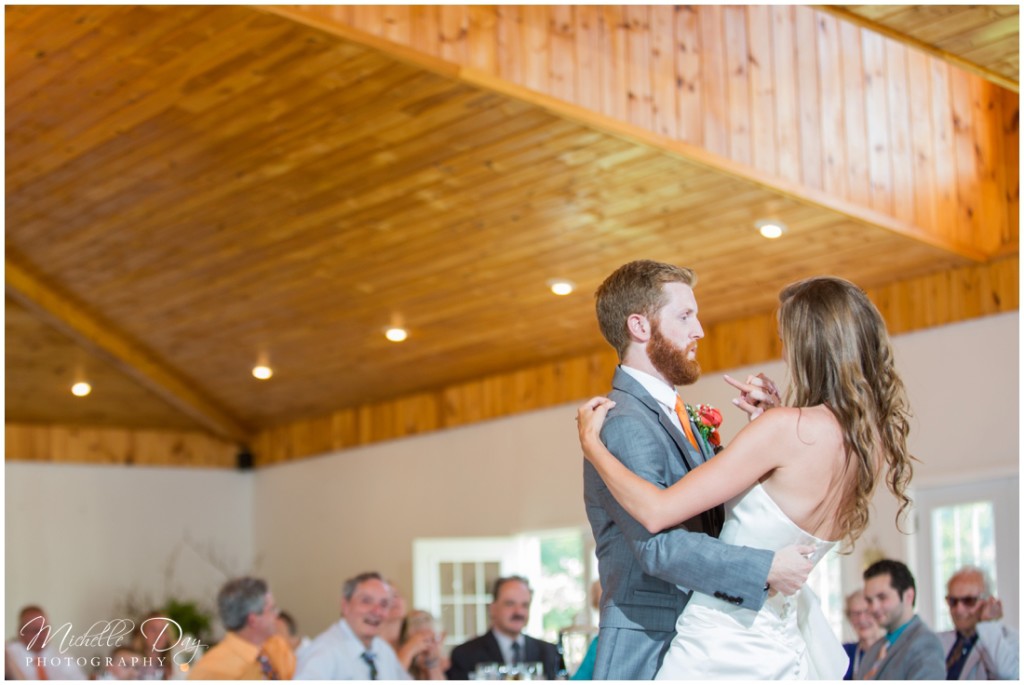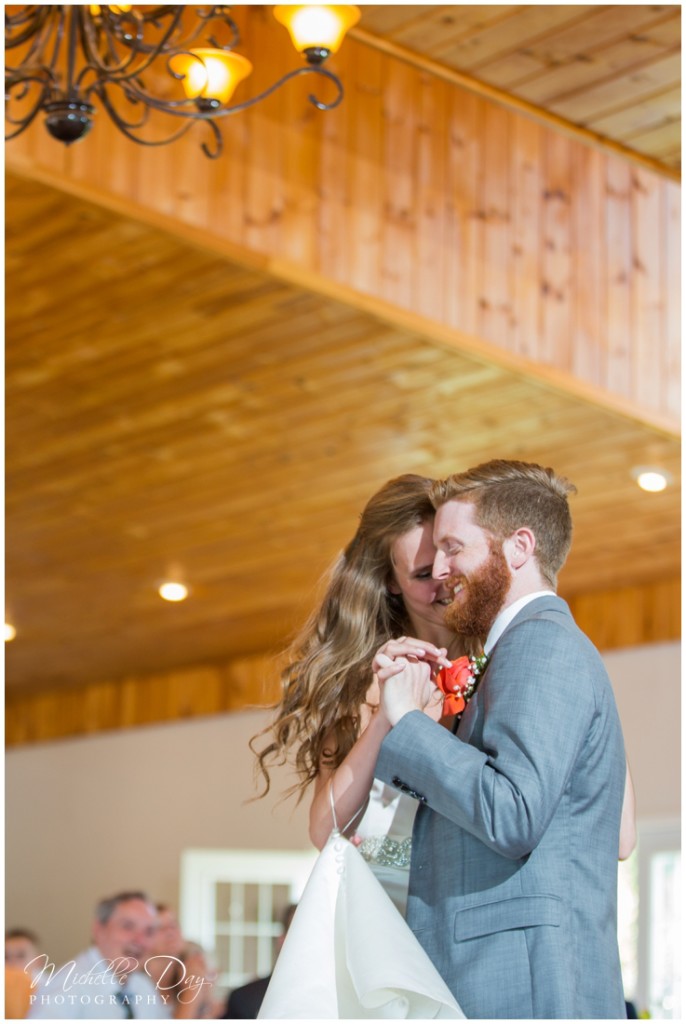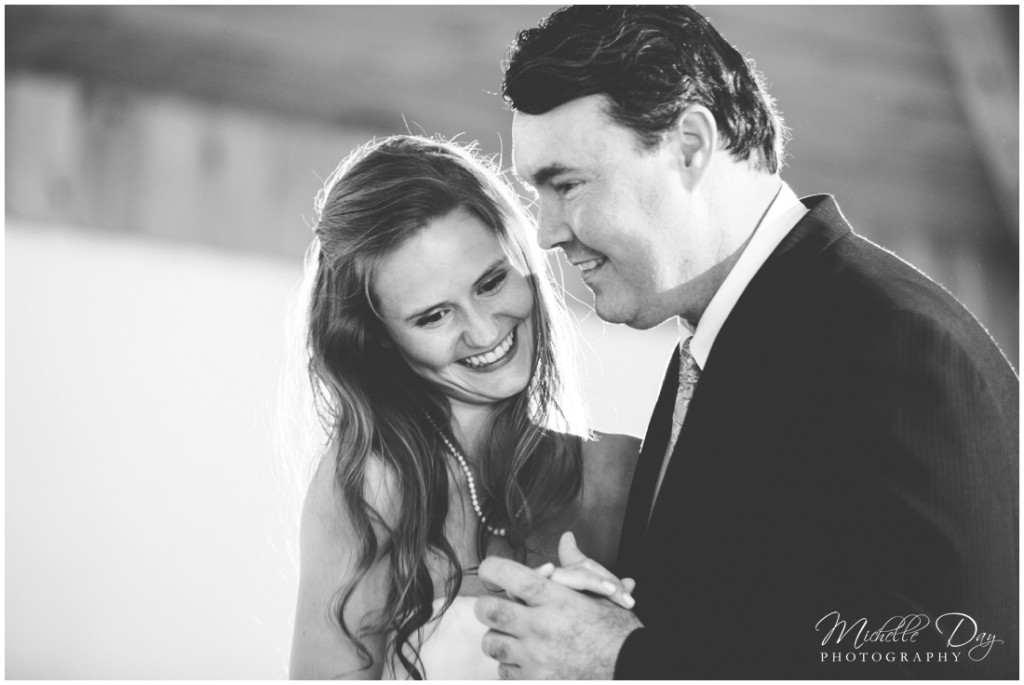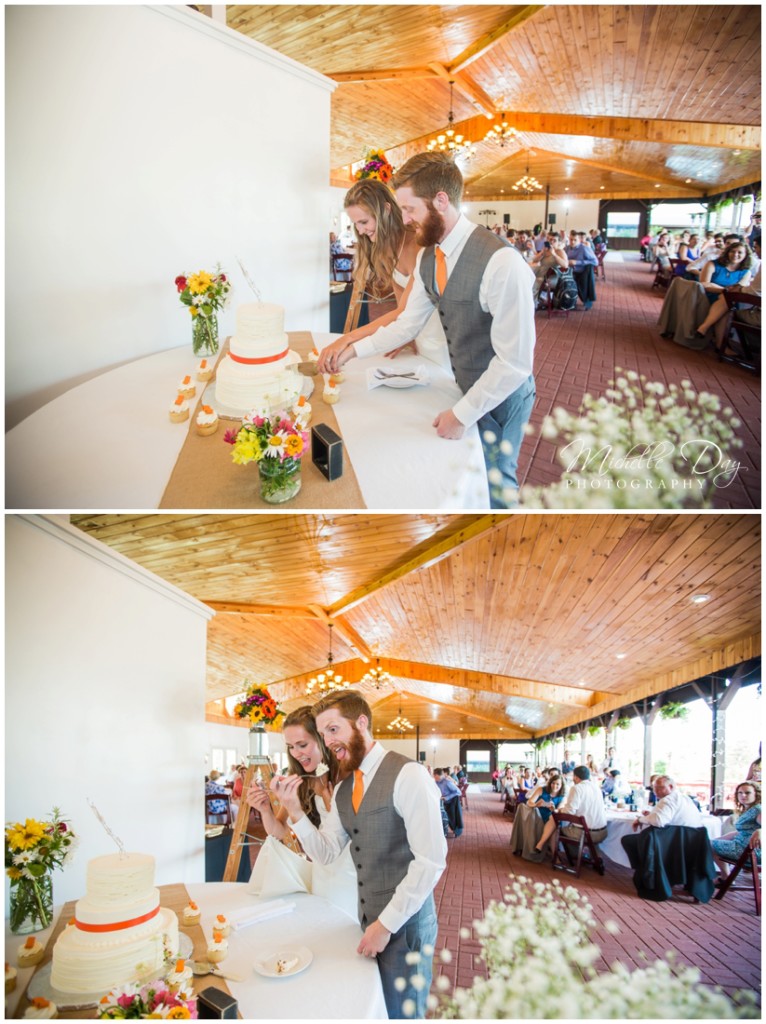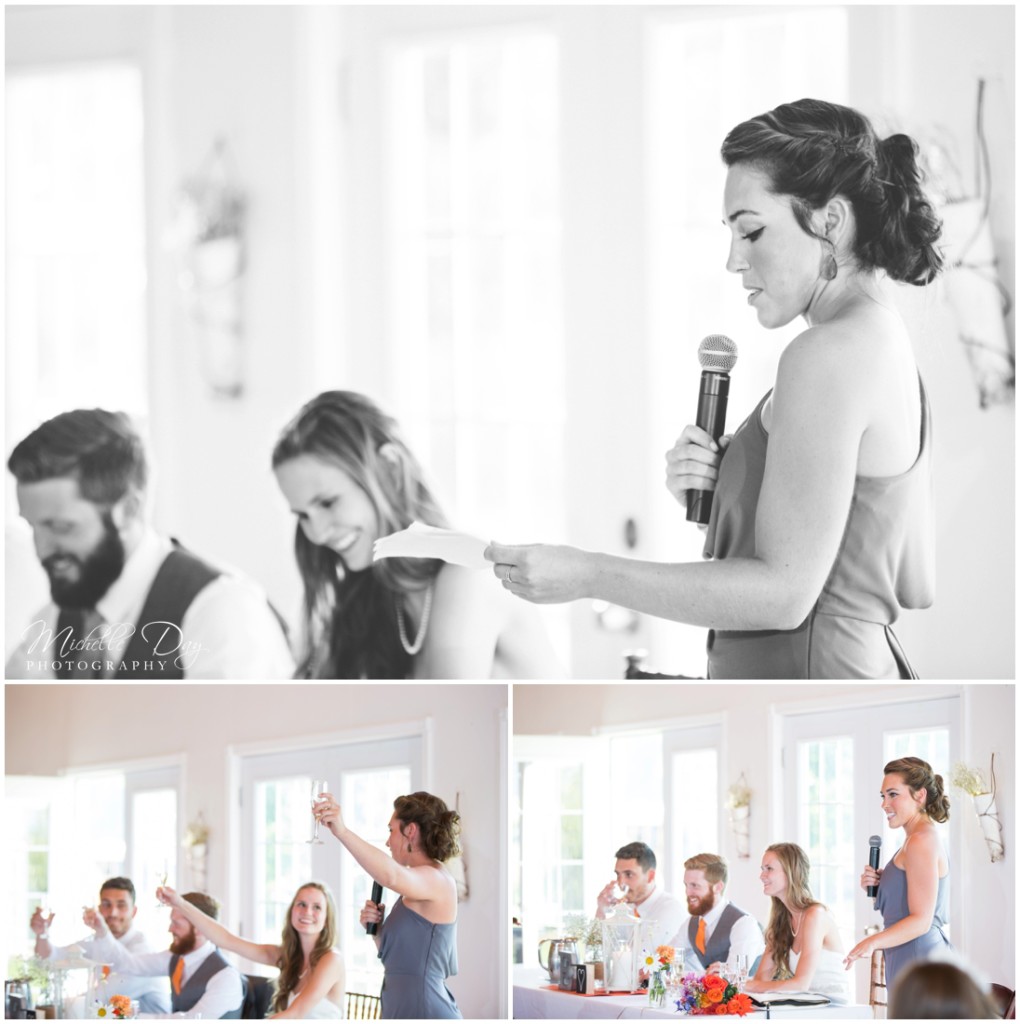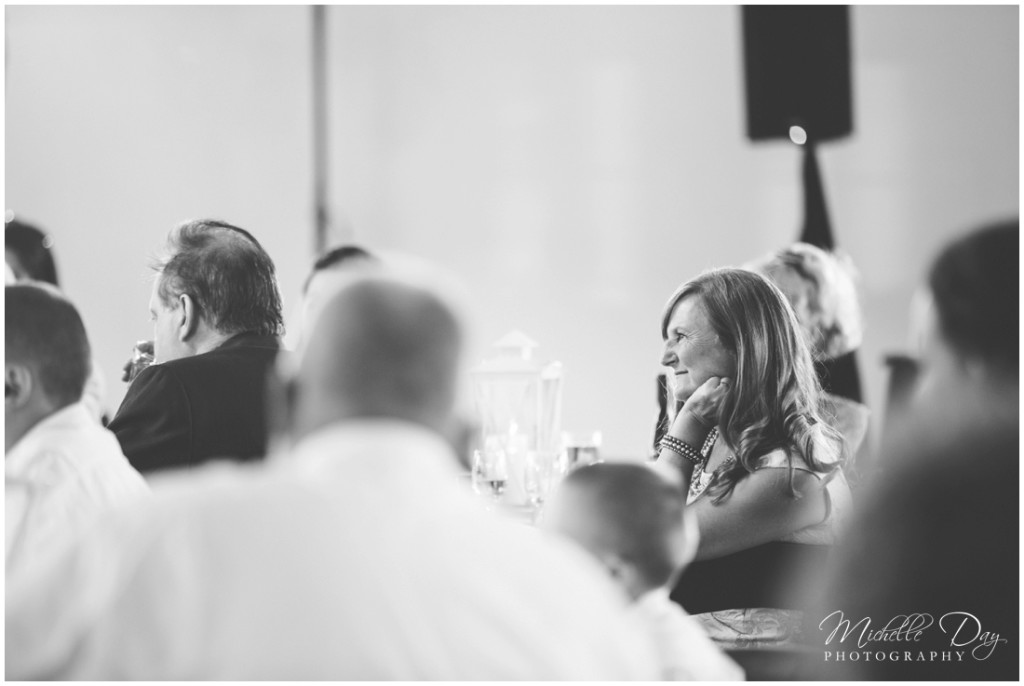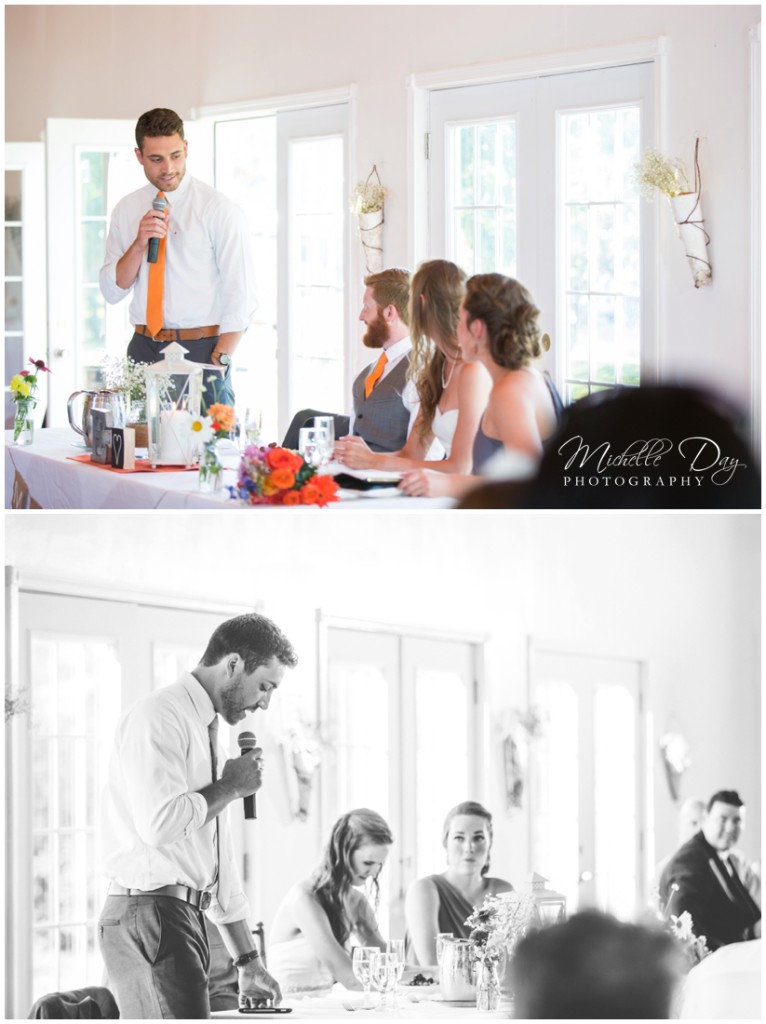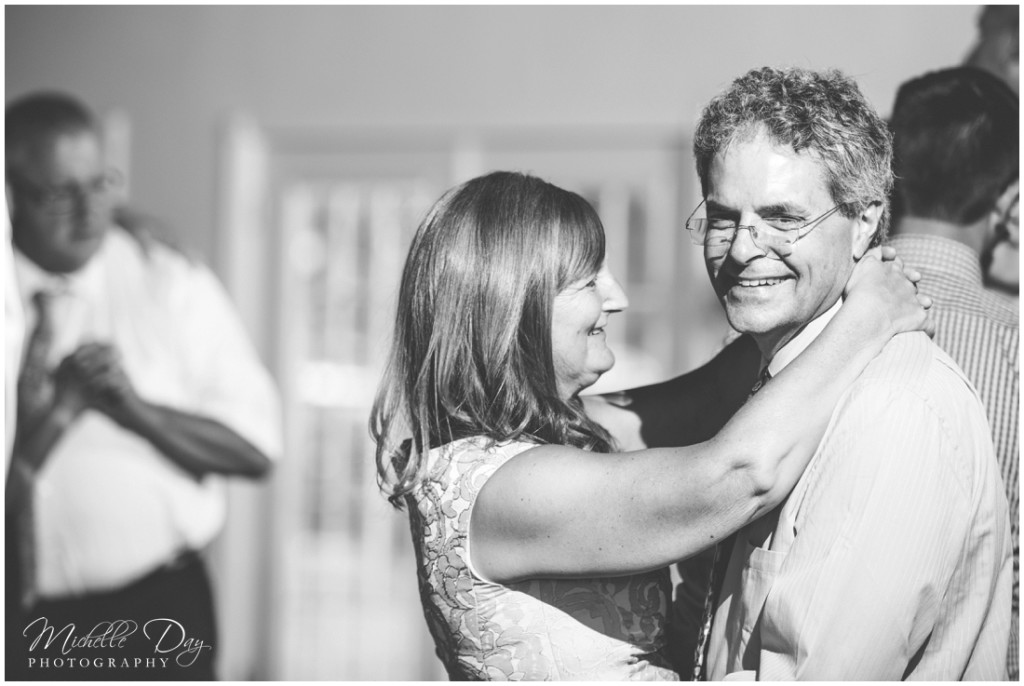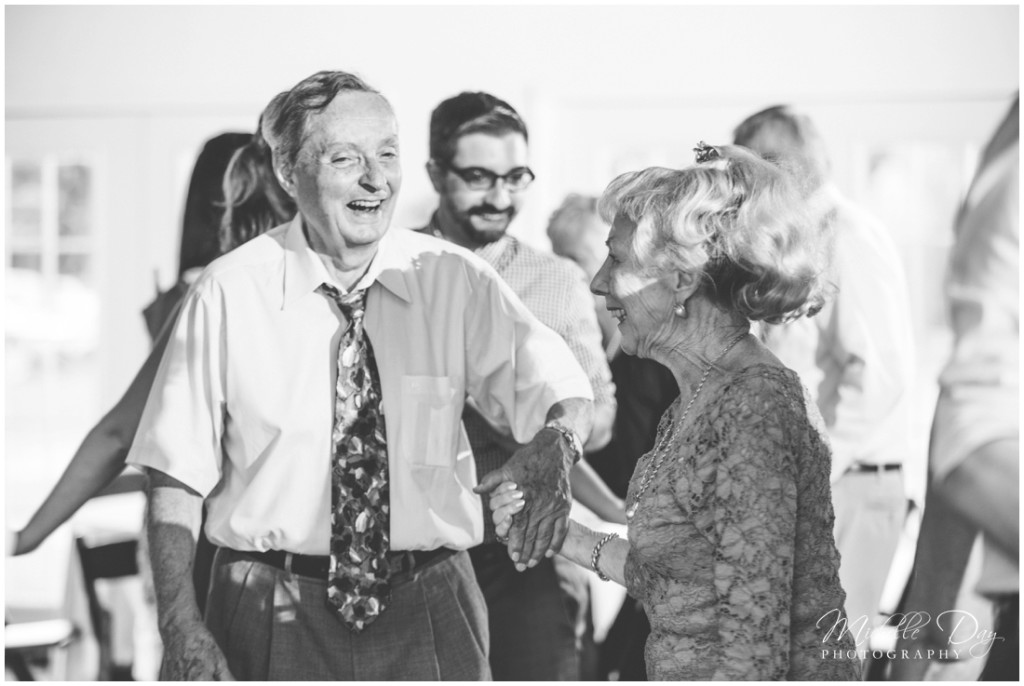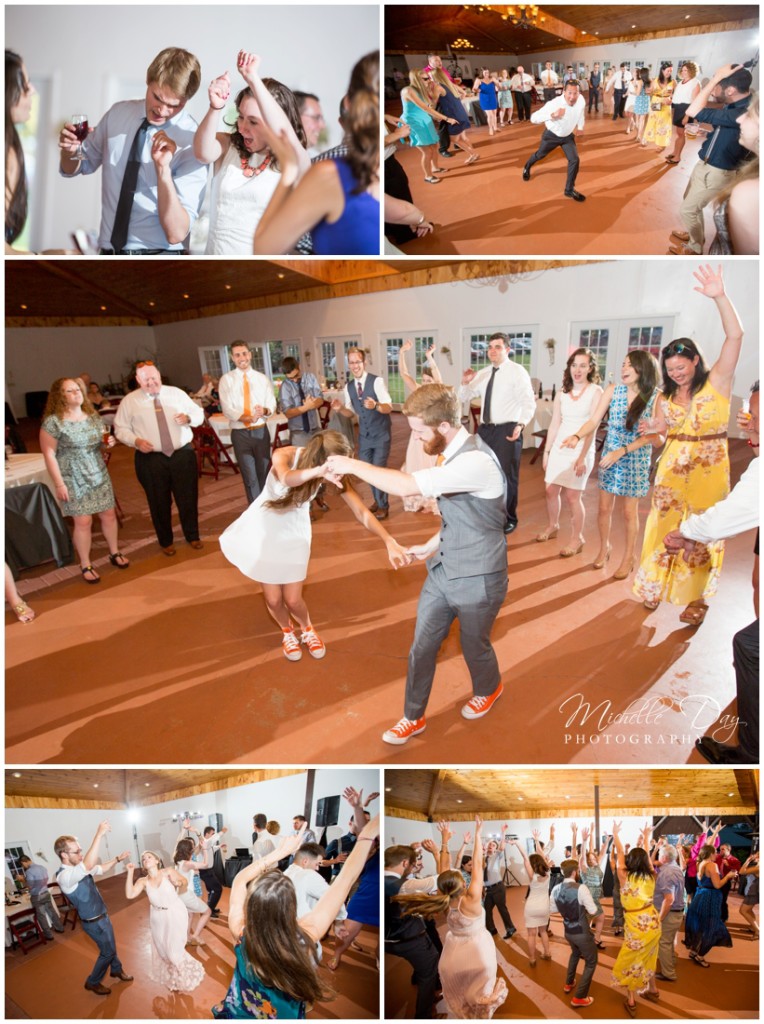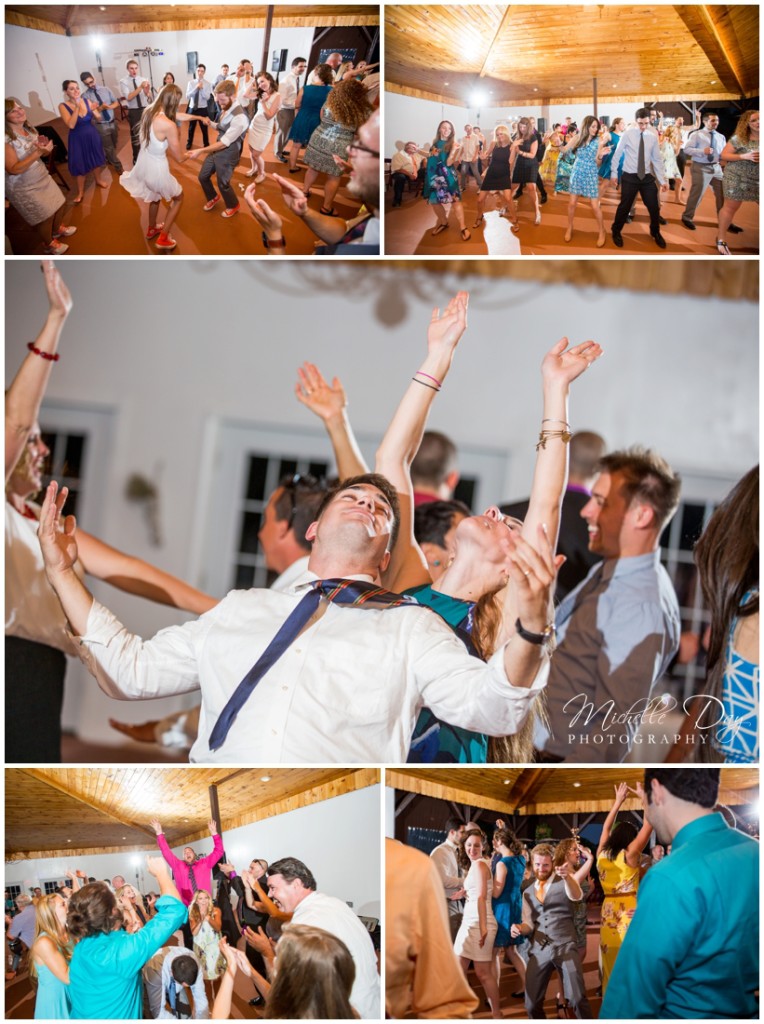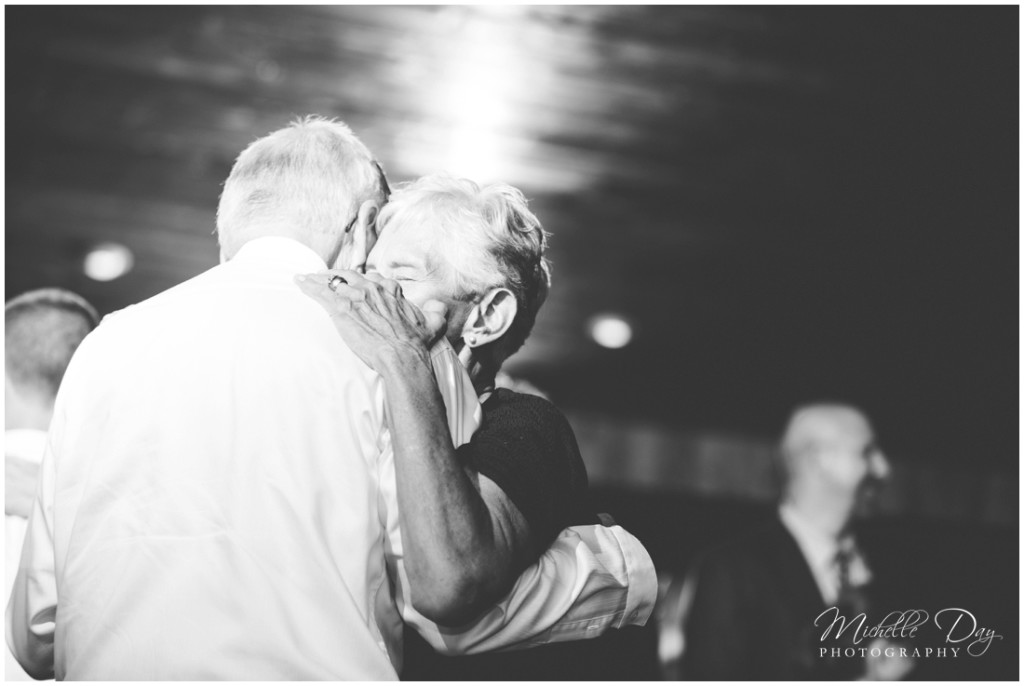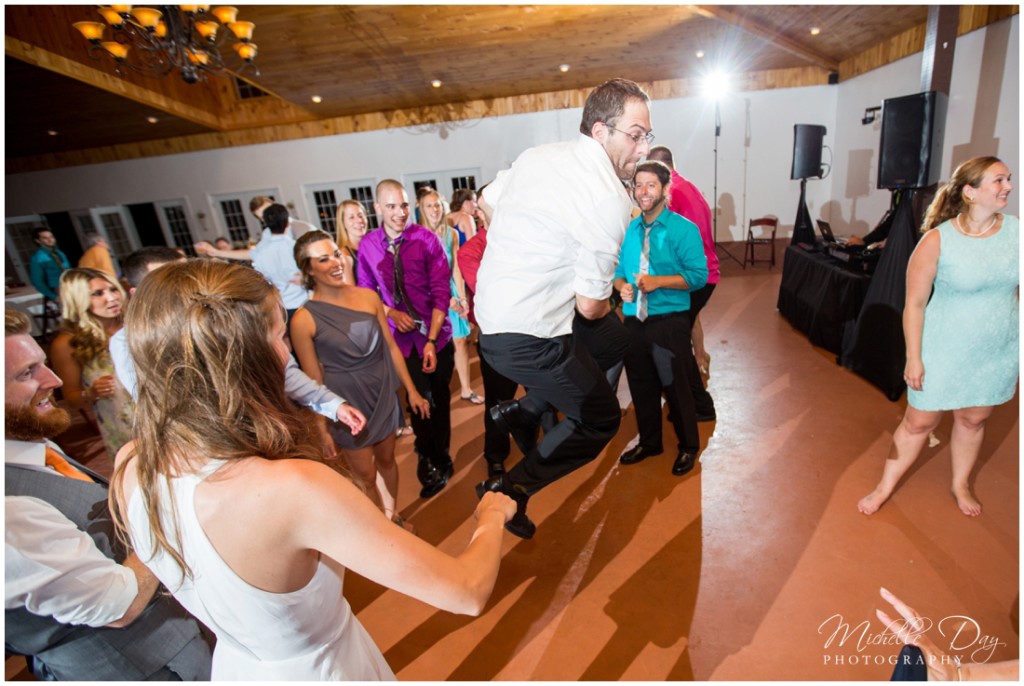 Several attempts and one tired Best Man later (thank you Stefan!) and we ended up with a pretty cool sparkler photo for these two!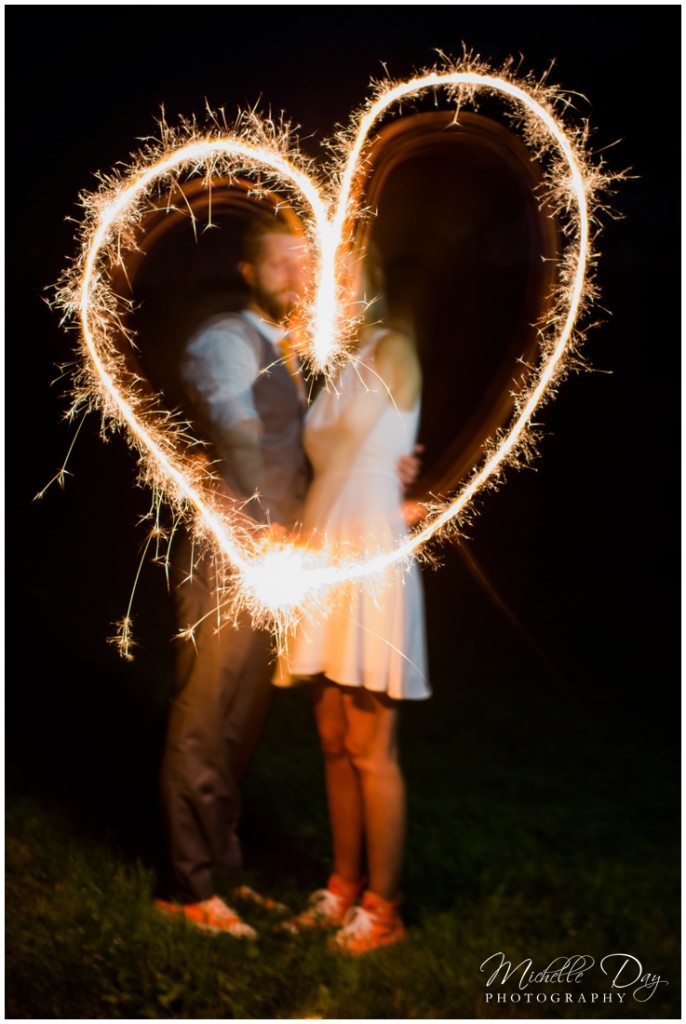 While doing some photos as the sun was setting, I thought it would be fun to have the entire wedding party jump against the vivid sky.  It completely matched the excitement of the day and made a great last shot!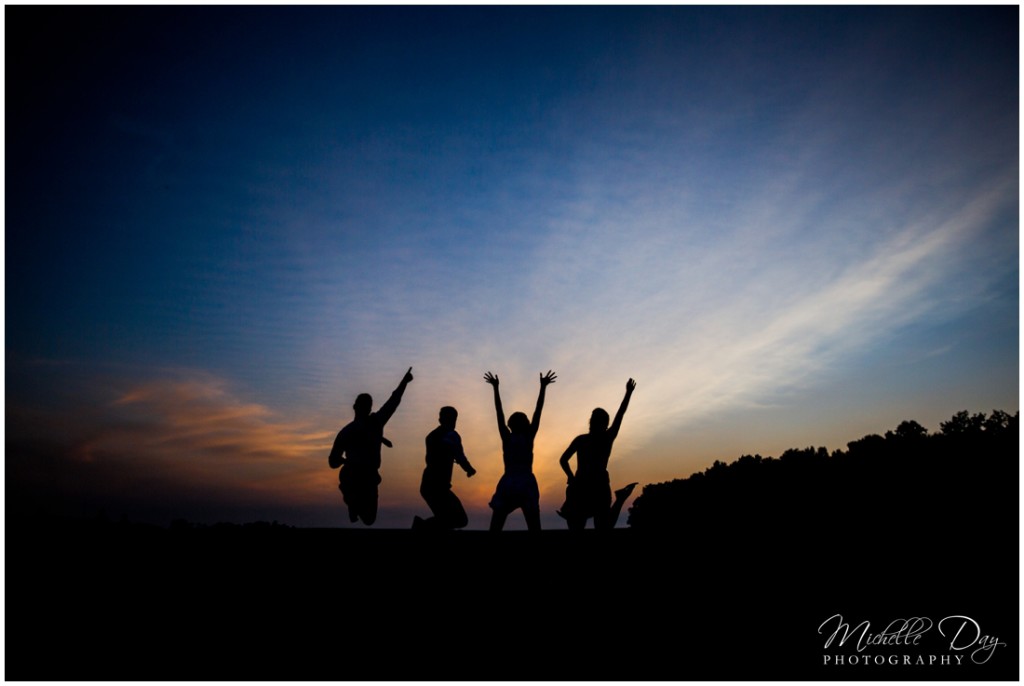 And then Katie and Caleb did it on their own.  Fitting and true to their personalities and who they are as a couple.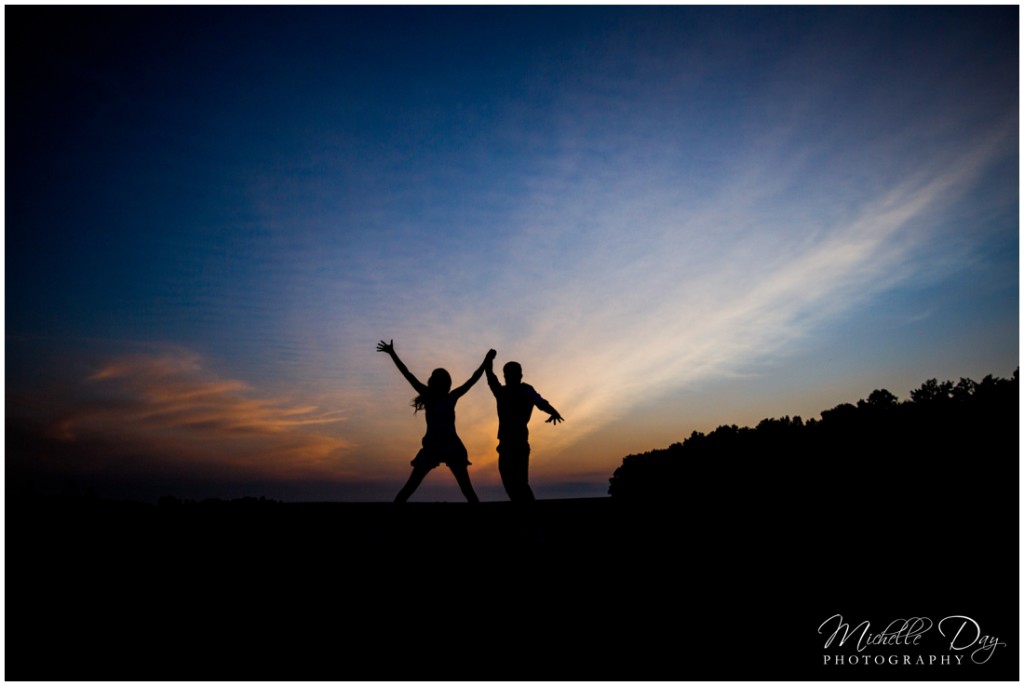 Thank you for inviting us to capture your special day and tell your story!!!  We had a blast working with you!
Buffalo wedding photographer, Becker Farms Wedding