Alyssa & Greg Make History in Buffalo | Buffalo Wedding Photographers
What makes a great combination?  Creative minds joining forces to create a smashingly beautiful and unique wedding!  I met Alyssa and Greg about a year ago over a cup of coffee.  I knew immediately I really wanted to work with them. They seemed so laid back, personable, and creative.  Alyssa is a Graphic Designer with a true passion for the visual arts and all things funky and different.  And I loved that!  The second Alyssa told me they were having a bagpiper playing their cocktail hour I was reeled in; hook, line and sinker!  I mean, have you really EVER been to a wedding where there's a bagpiper playing?!  Unless you were at Alyssa and Greg's wedding chances are no.  Needless to say we became a team and I couldn't be more thrilled to be sharing their story here on the blog.  Everything from the "history" of Alyssa's dress to the detailed and unique elements in every part of their day made for a truly remarkable and memorable wedding.  I could not help but beam with smiles as these two nailed every shot and constantly gave beautiful, organic moments between each other for me to capture.  Here are some of our favorite shots from the day and the story of Alyssa and Greg's weddings.  Enjoy!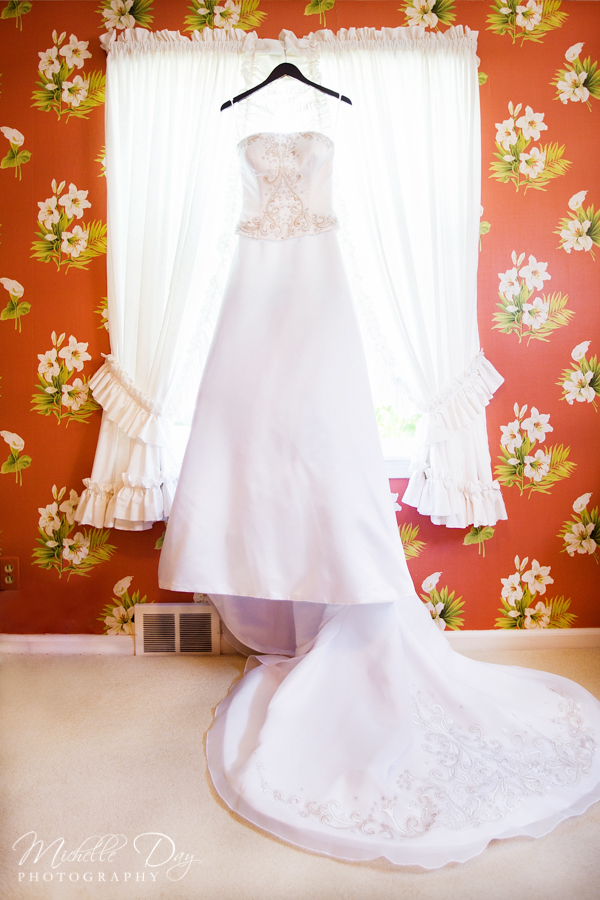 How can you not love the wallpaper?!  Our story began at Greg's grandmother's home where the girls were getting ready.  This was the kind of house you walk into and feel an immediate warmth and comfort.  I thought this floral paper provided a funky accent to Alyssa's dress and a great background as well.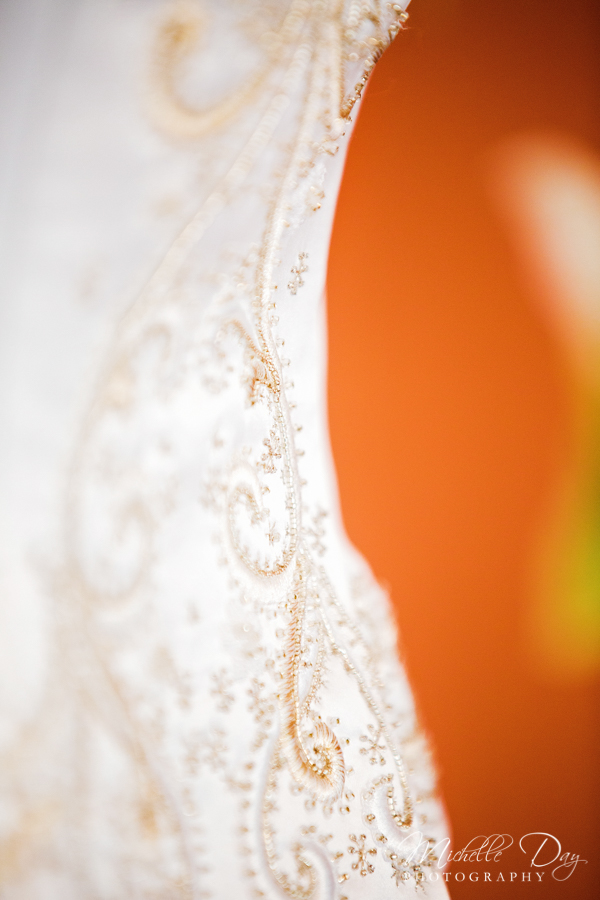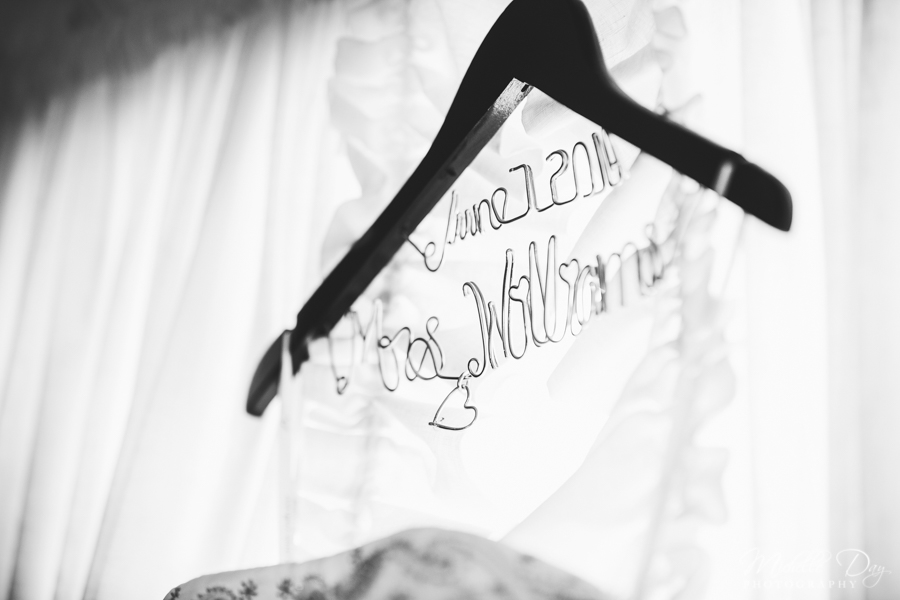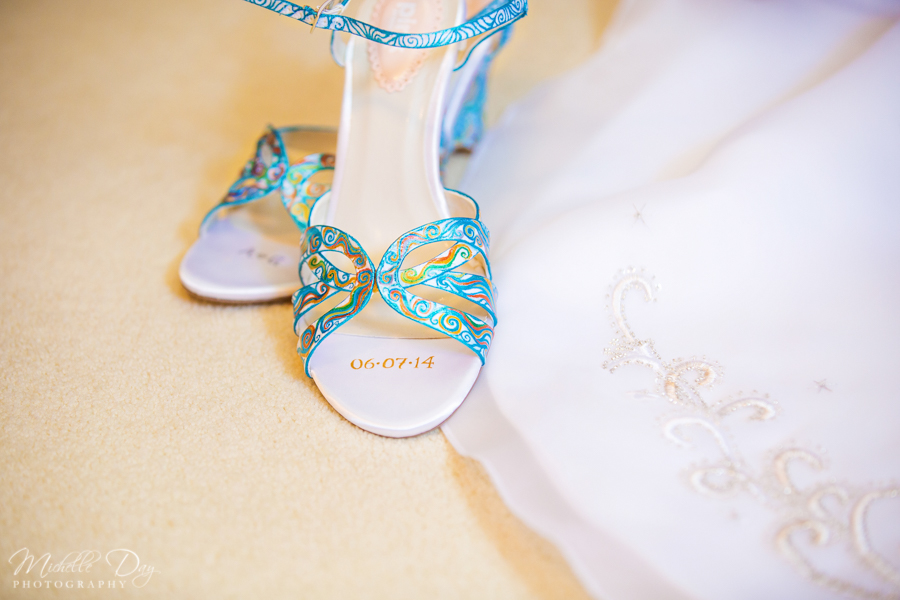 Alyssa hand-painted her shoes as well as her bridesmaids.  So cool!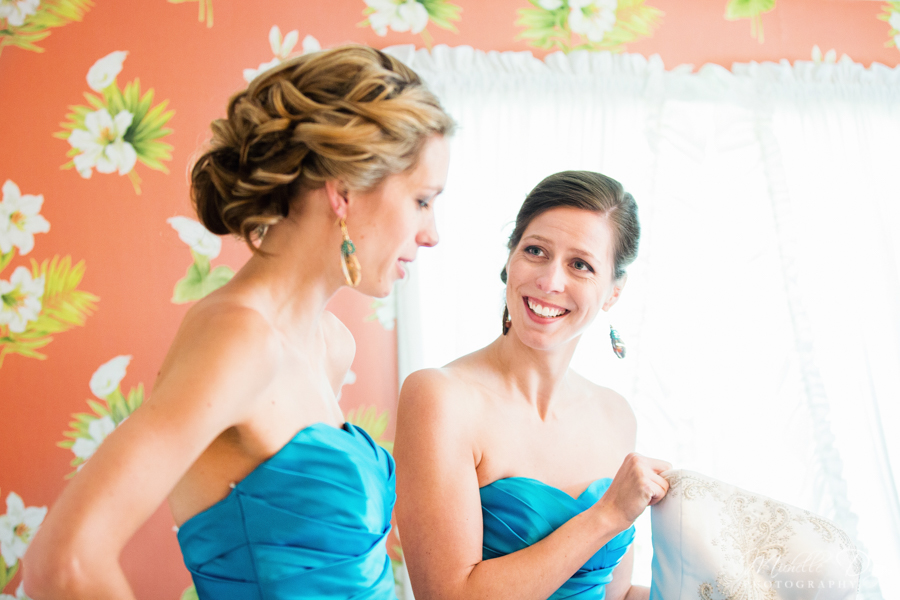 So the story of the dress: MacKenzie, Alyssa's sister, wore this dress 10 years ago for her wedding.  Alyssa told me how at the holidays this past winter she decided to give it a try and when it fit, that was it!  How fun and special that Alyssa and her sister wore the same dress for their weddings!  Here The girls reminisce on Mackenzie's wedding and share a laugh.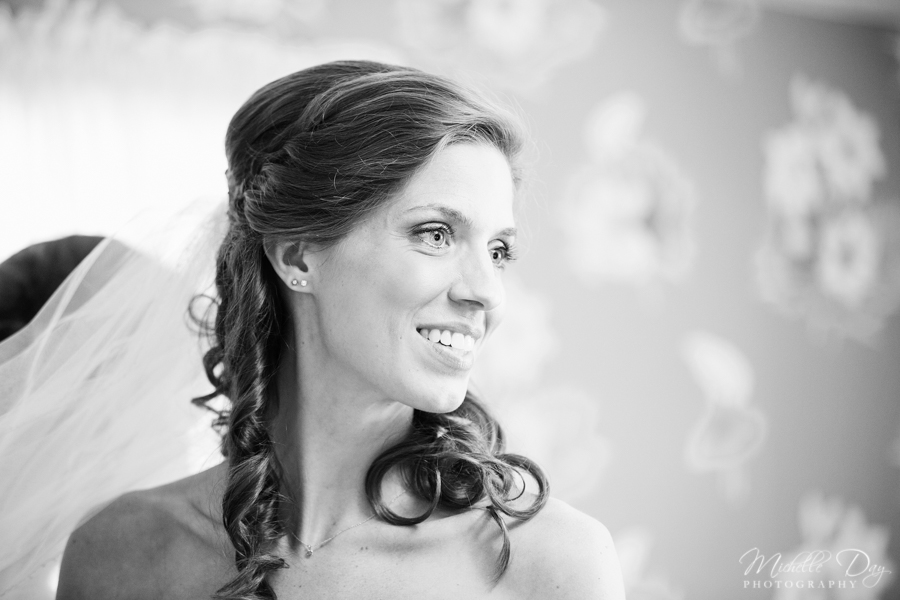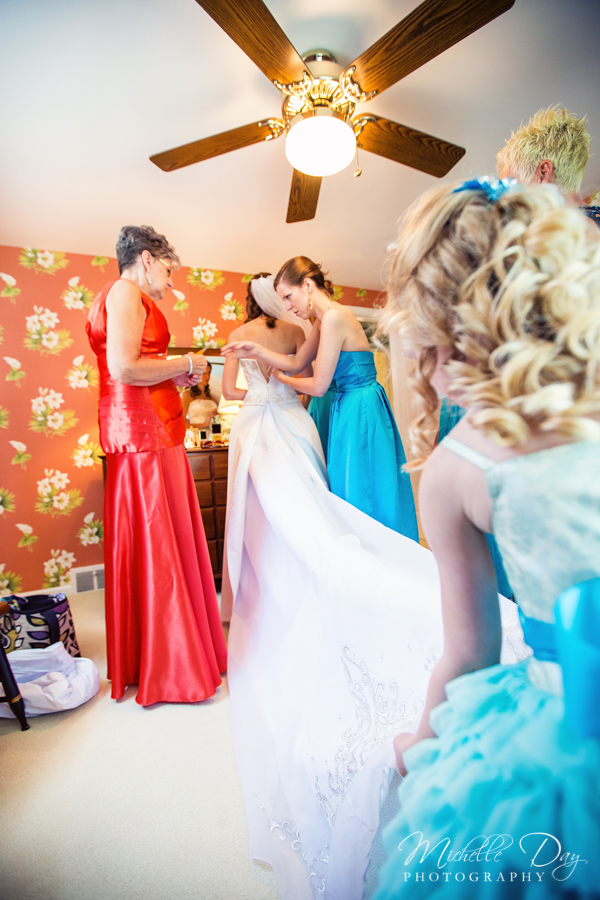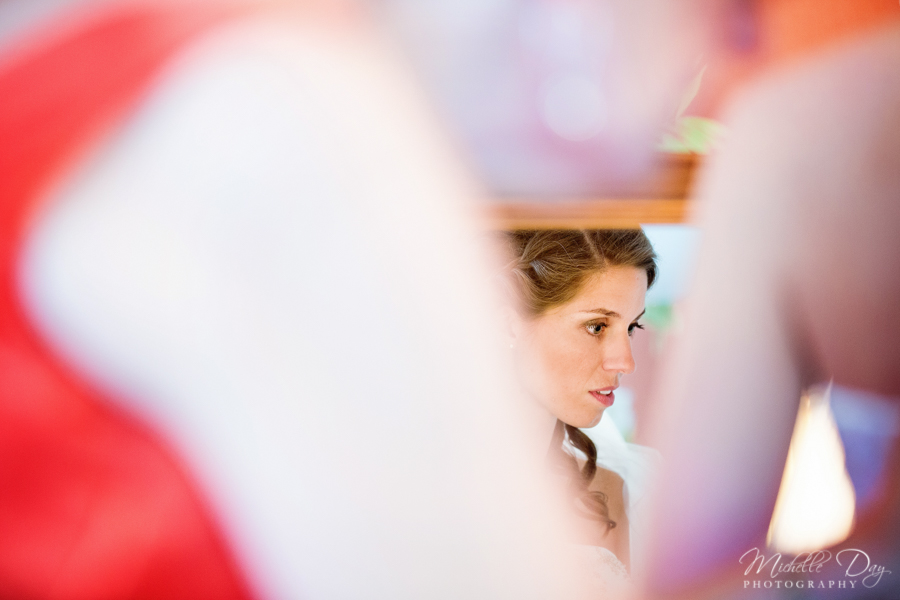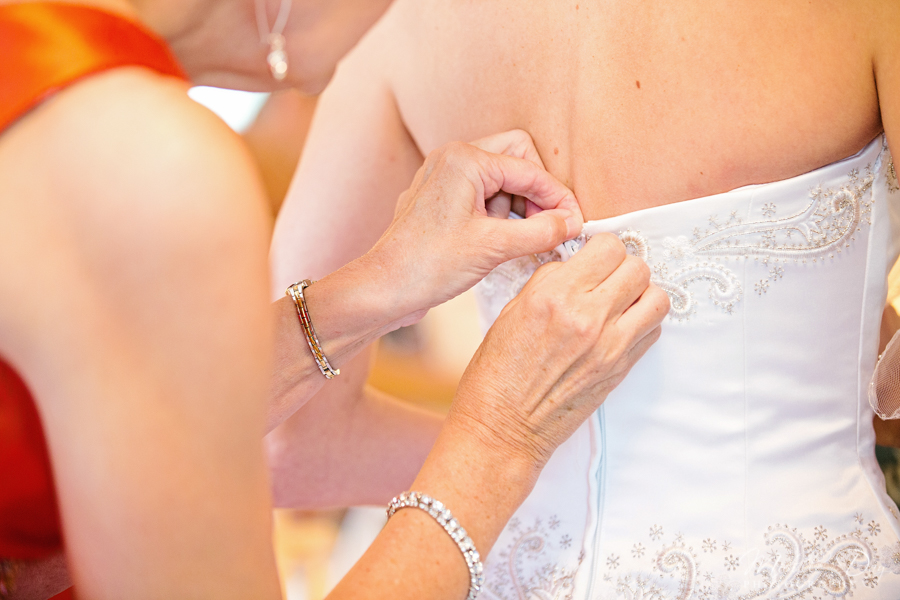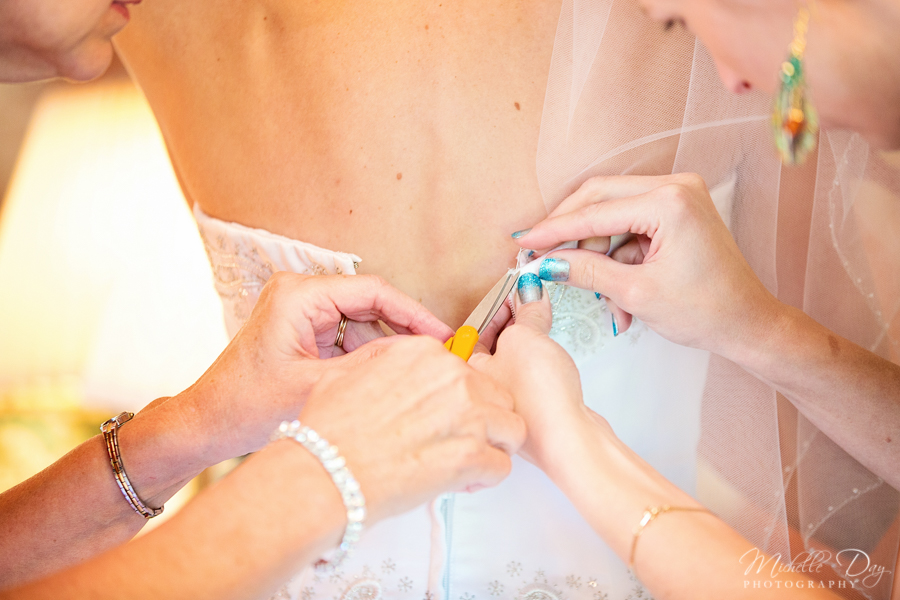 Clearly, every bride should have a few seamstresses who work for a bridal store on hand for their wedding day!  Alyssa was lucky enough to have just that.  I love this image of the dress "triage."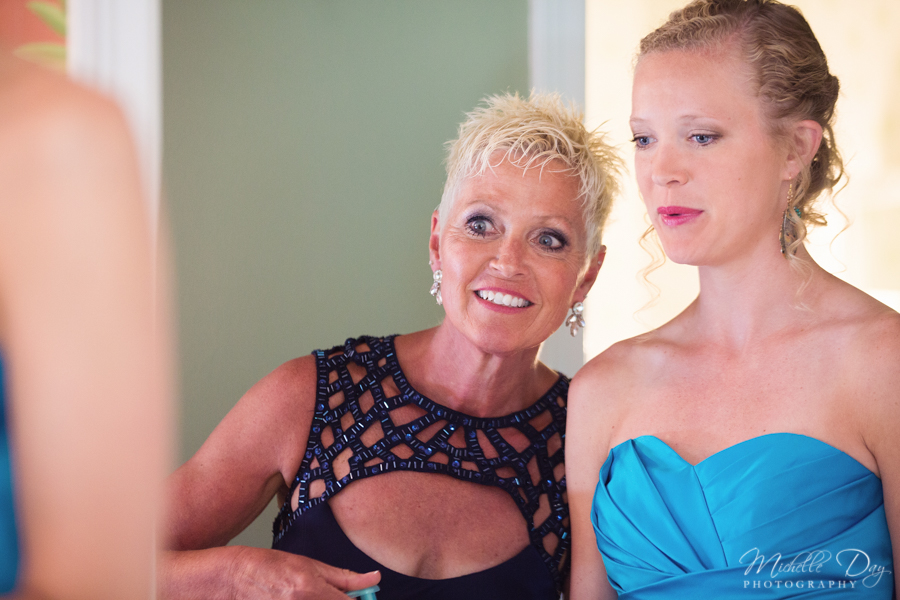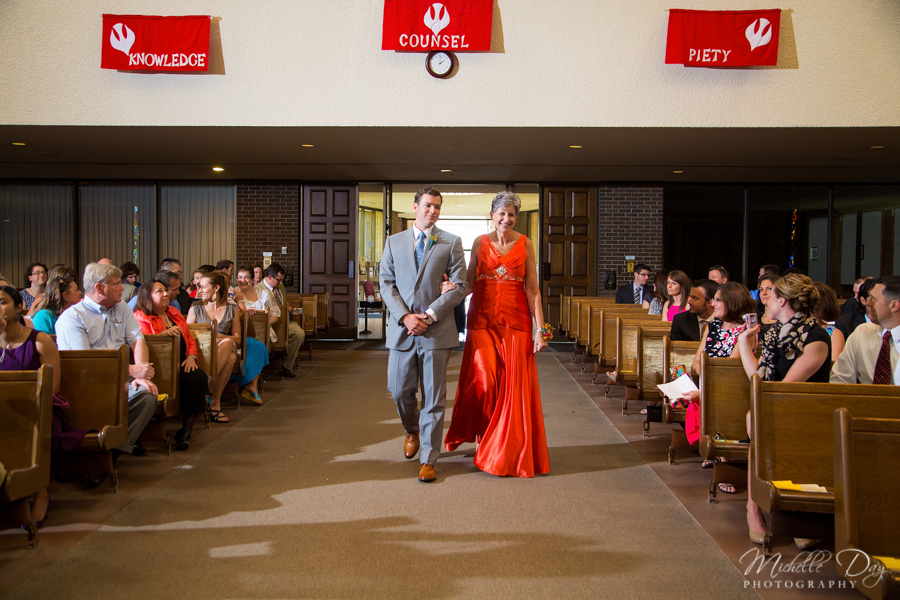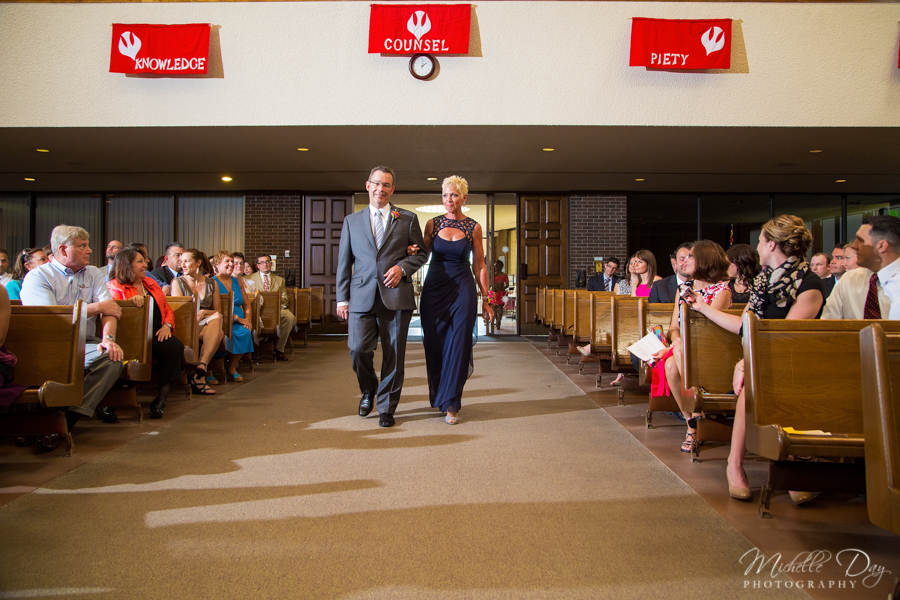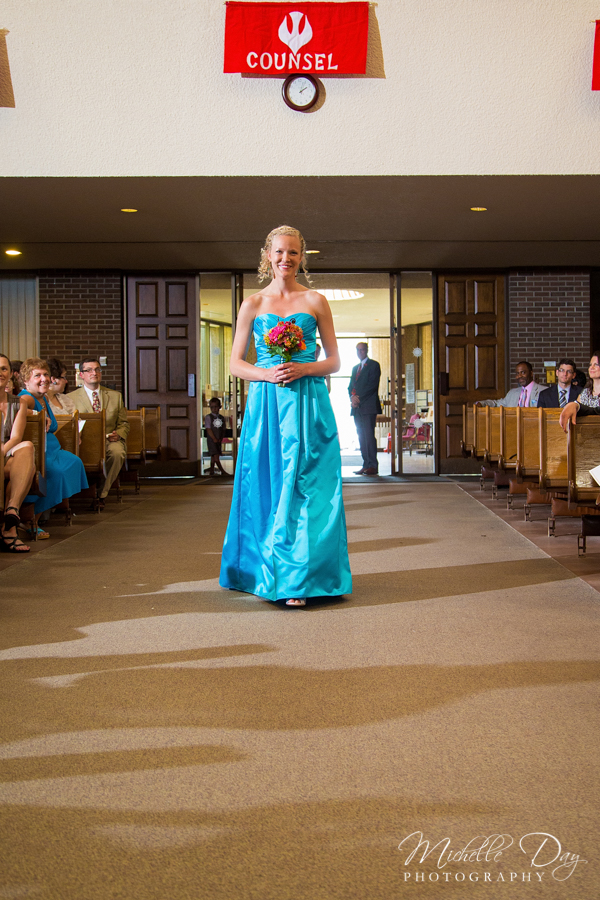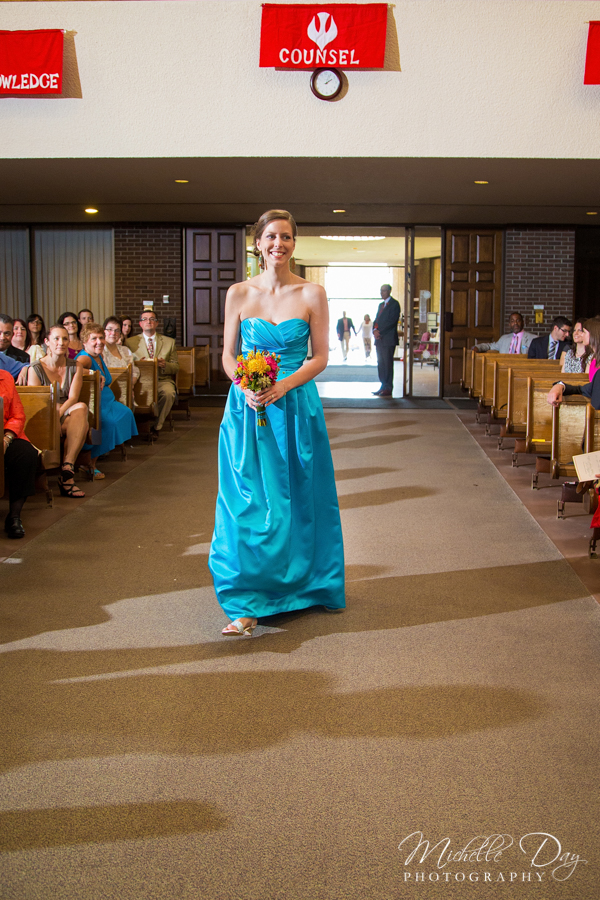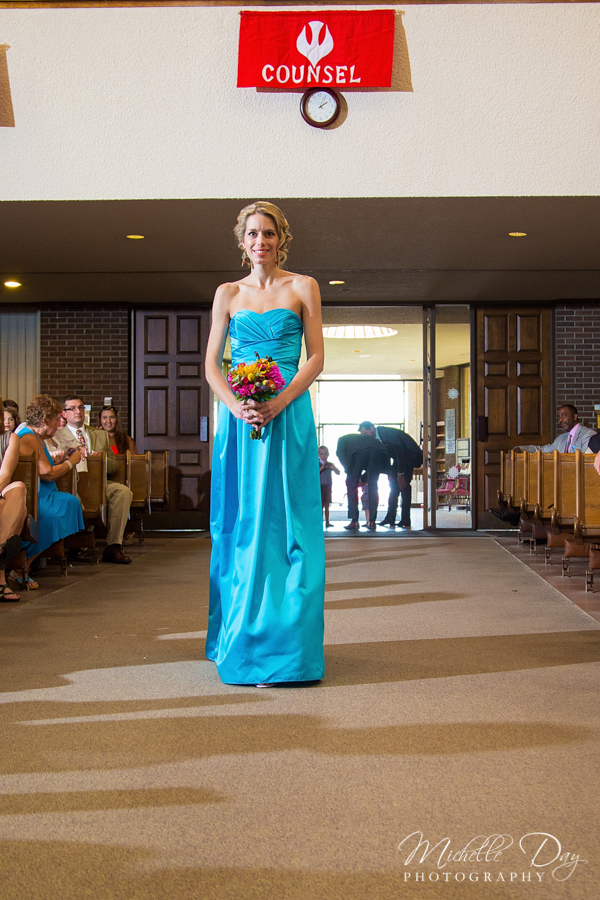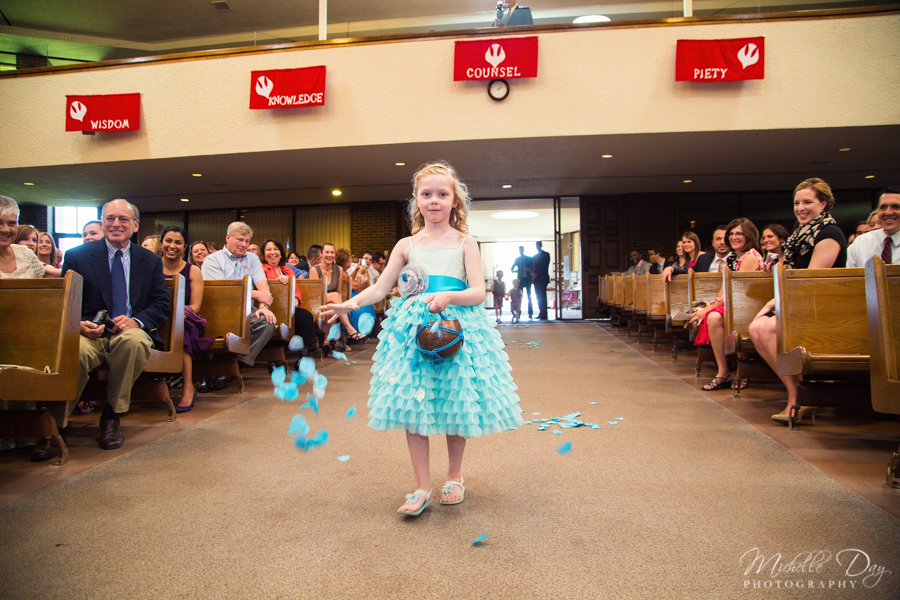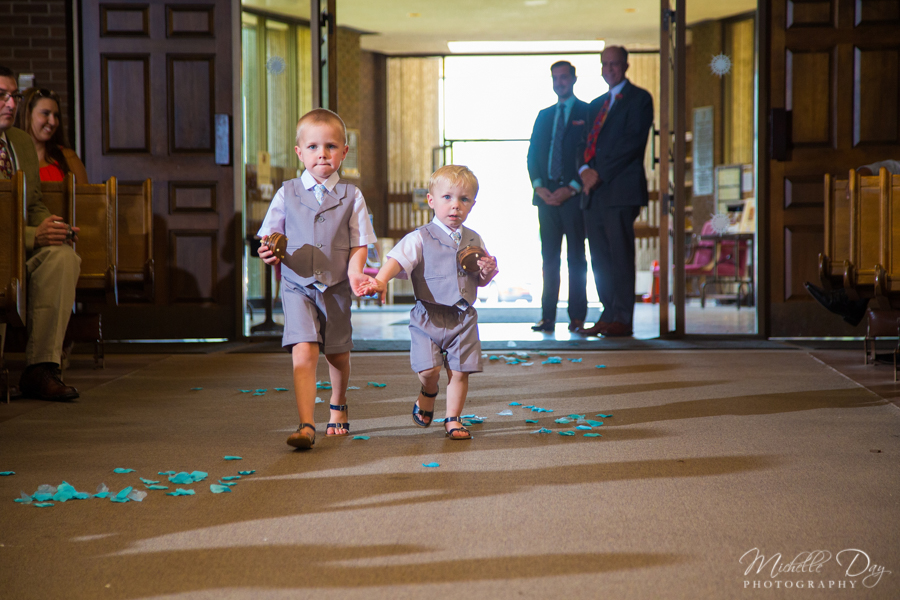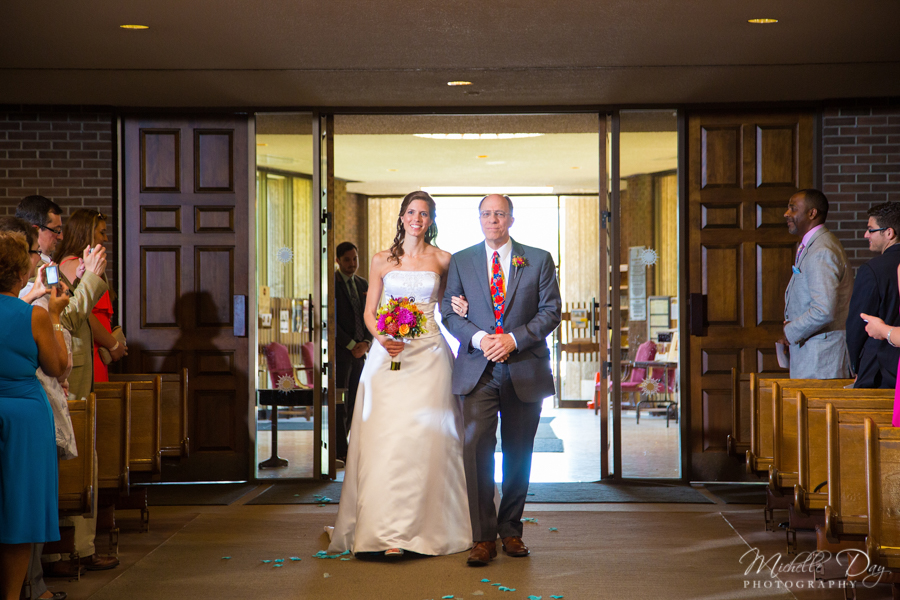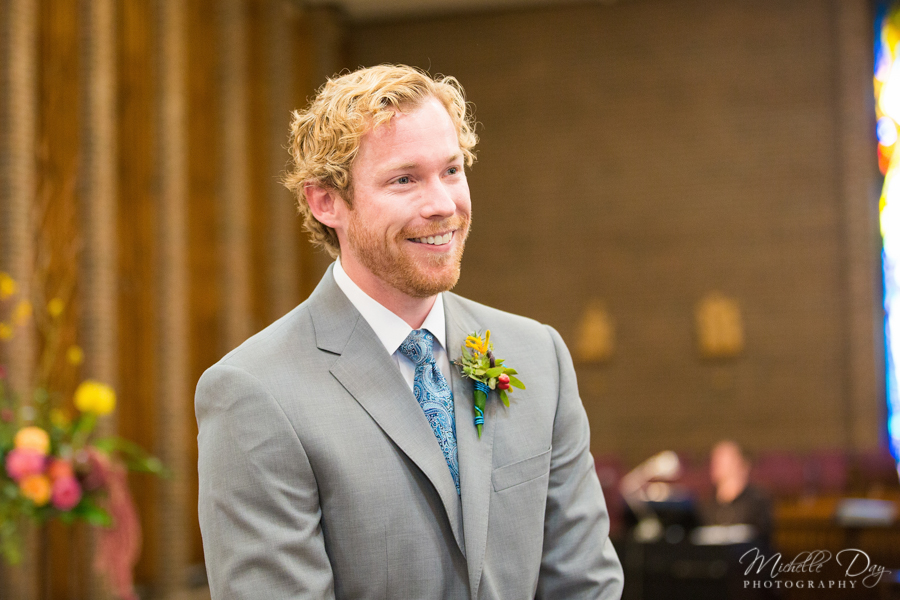 Greg couldn't be more happy or proud.  This is one of my favorite moments at every wedding, one that even gets me choked up!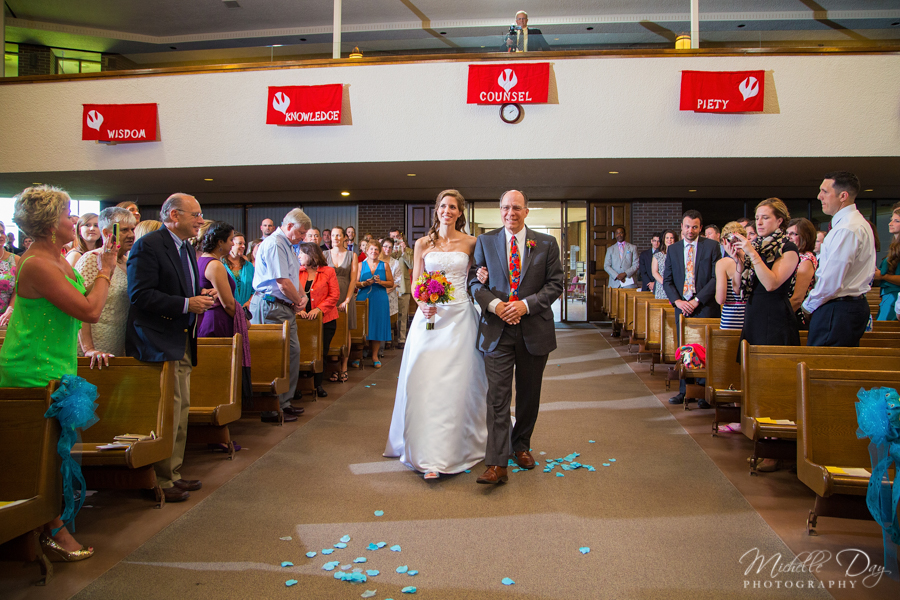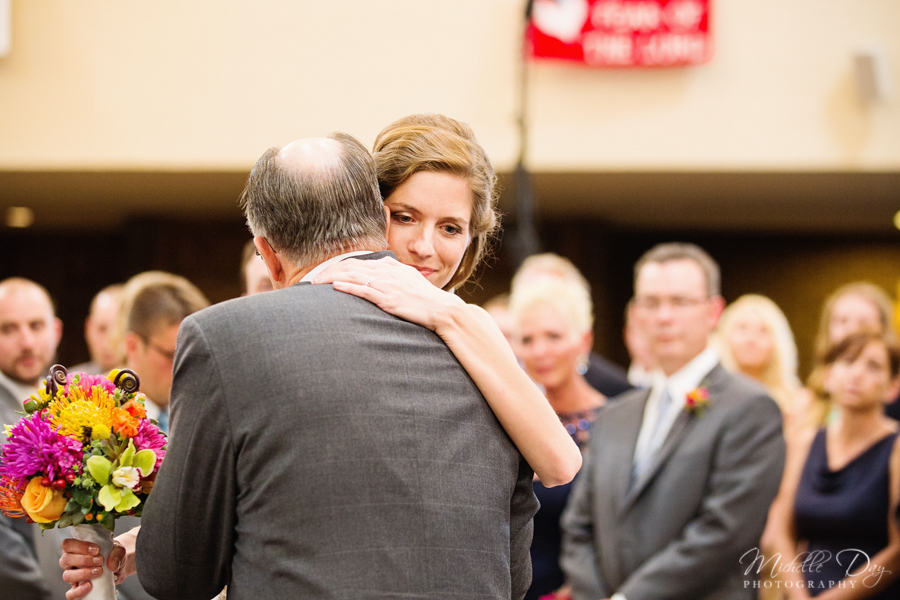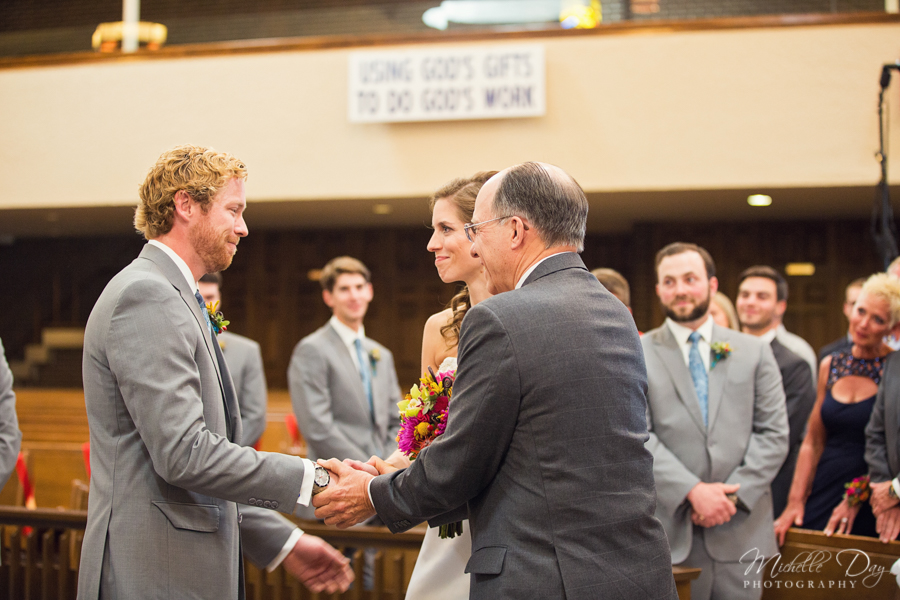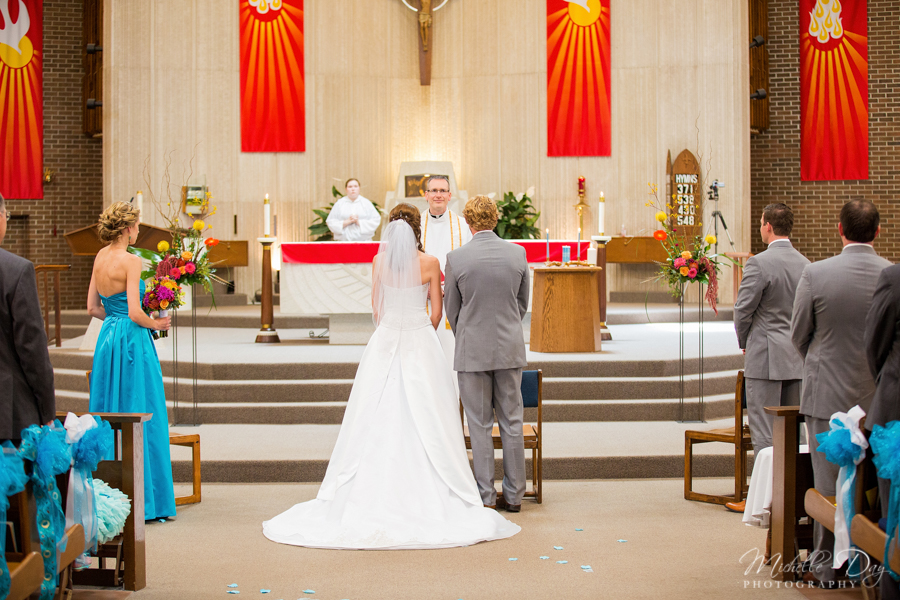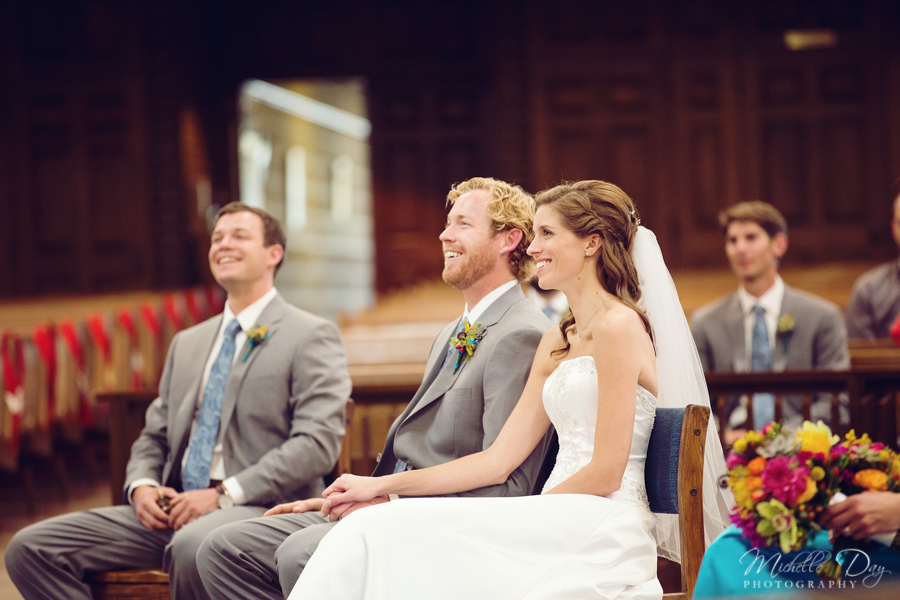 The priest not only shared wisdom and kind words for the day, he also share a sense of humor and had everyone laughing.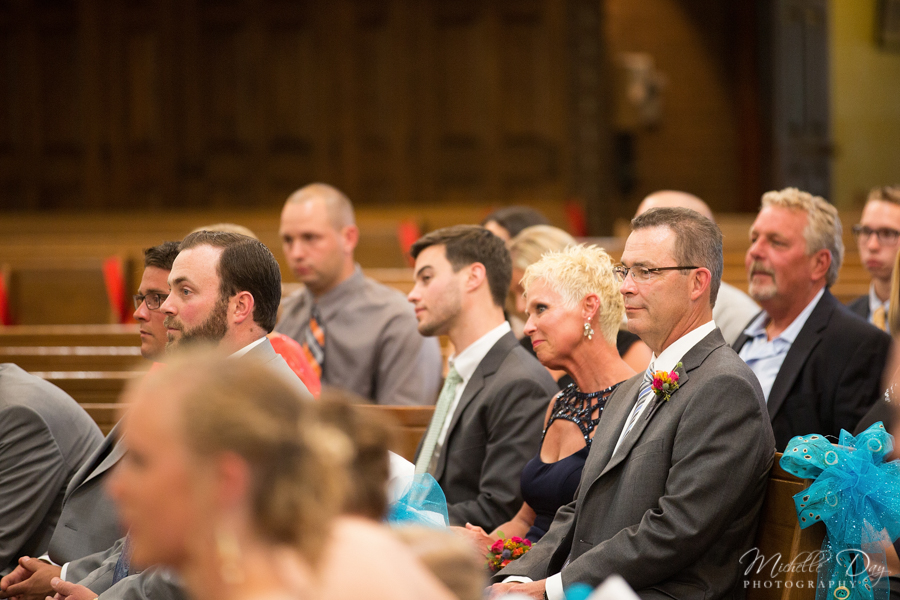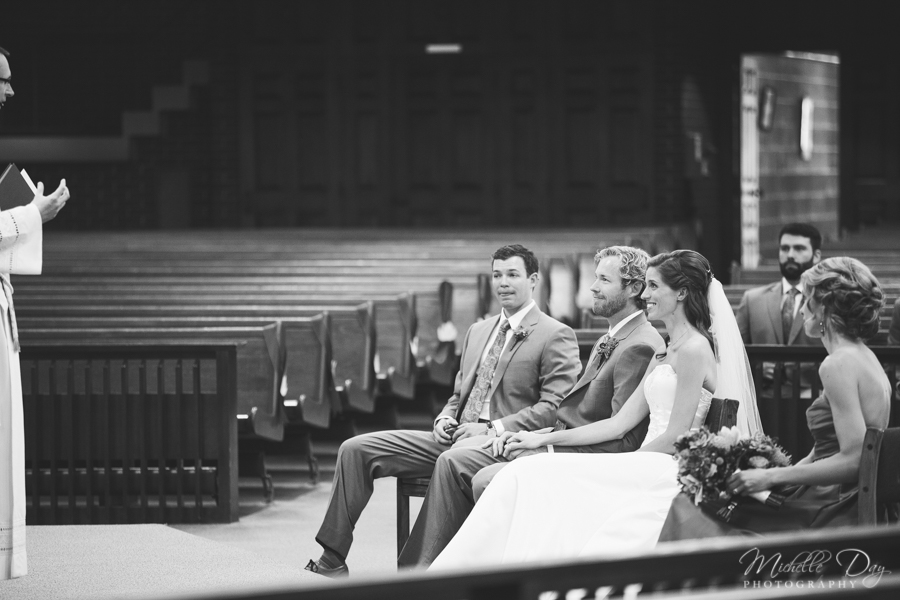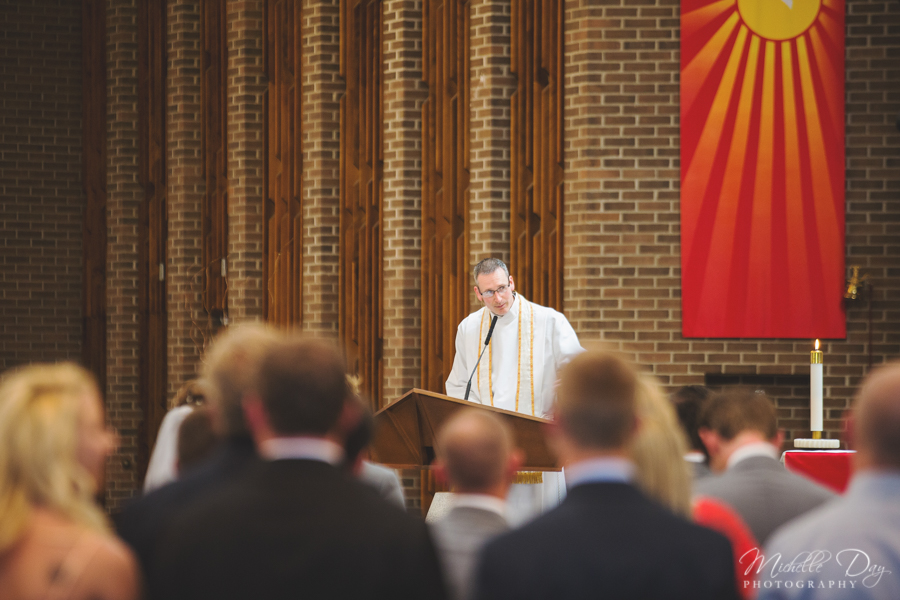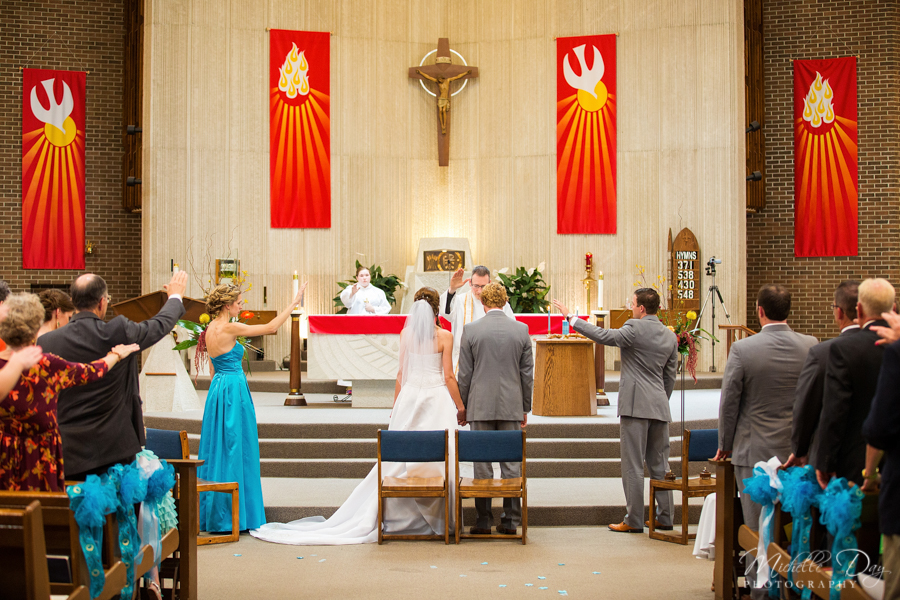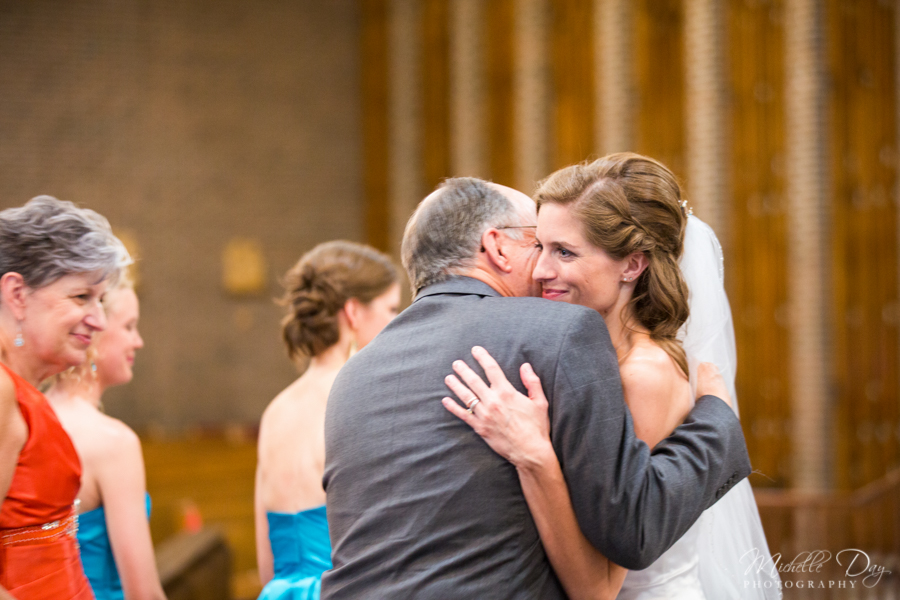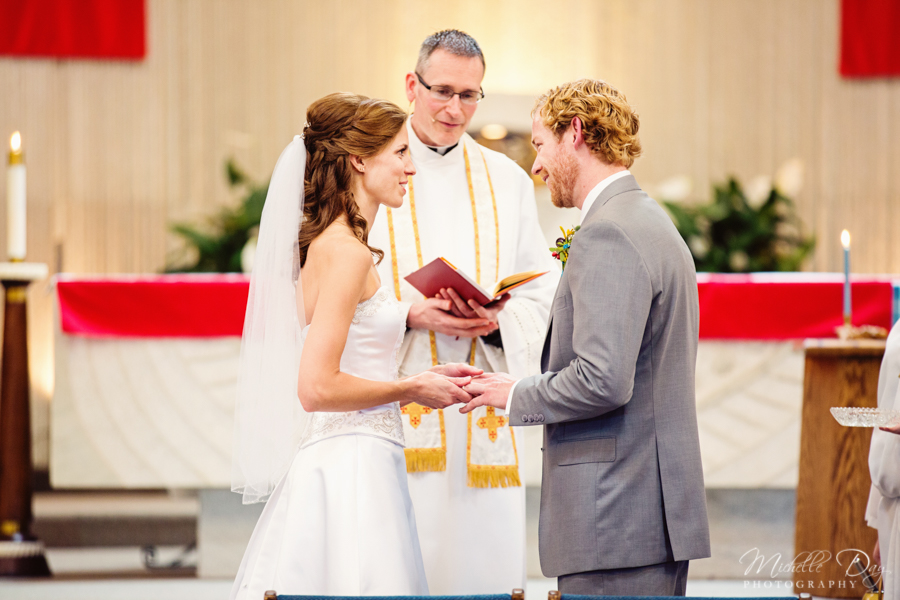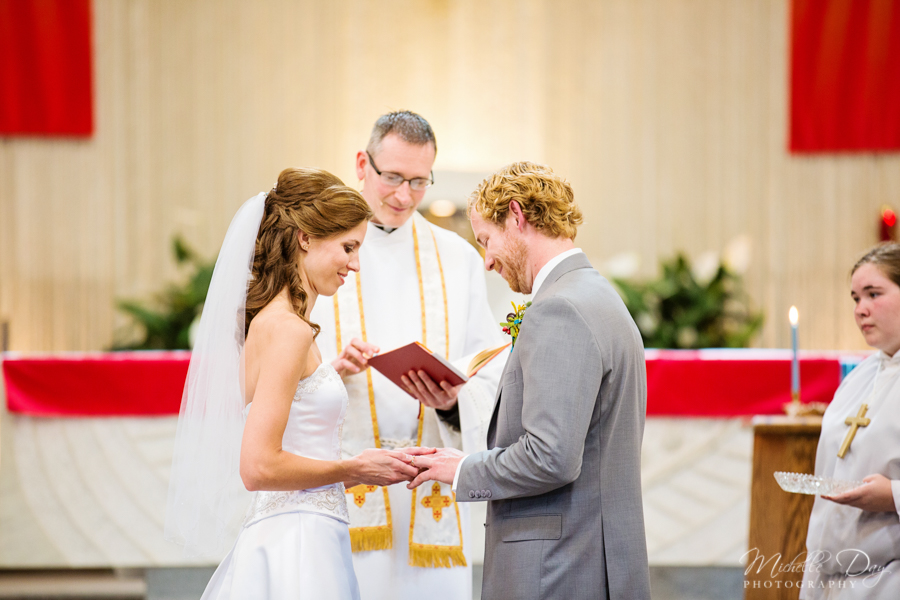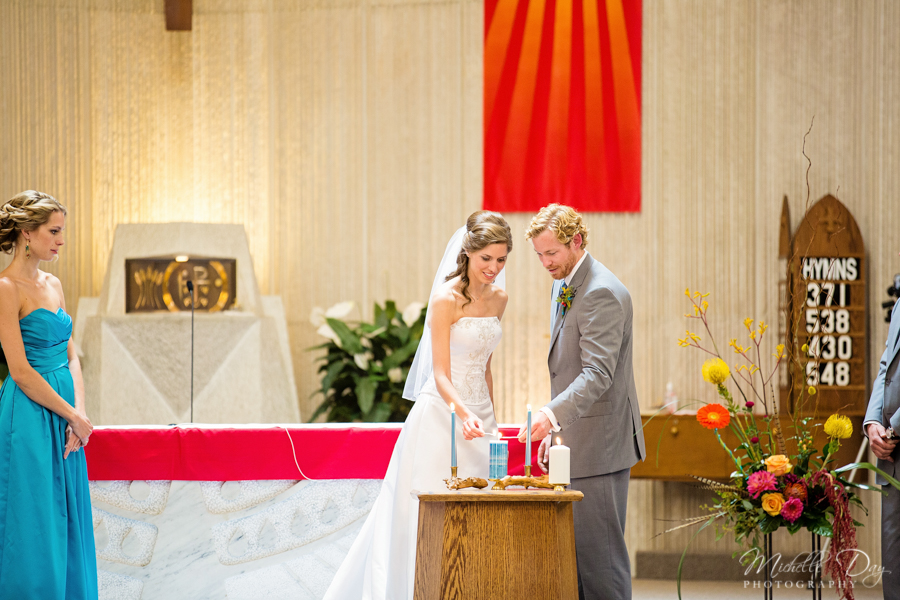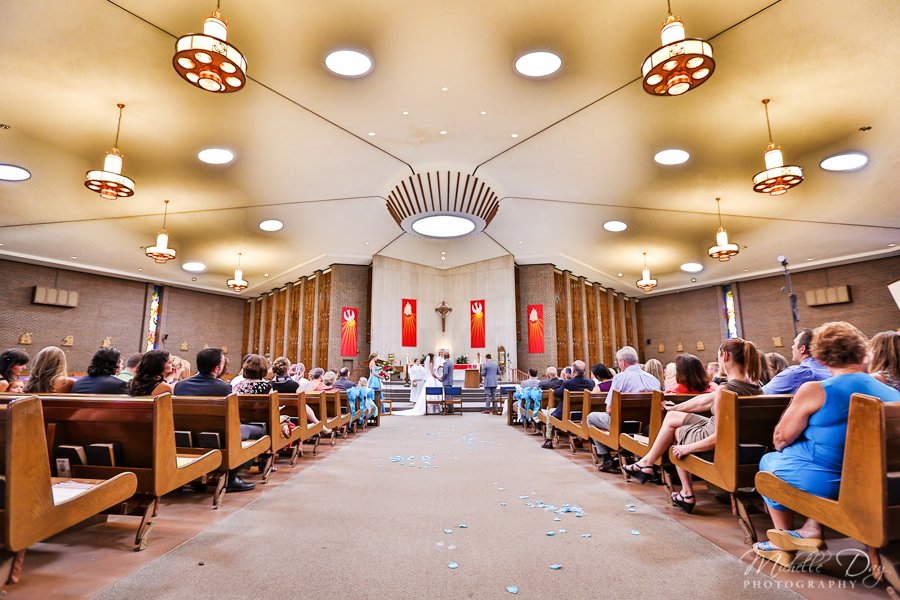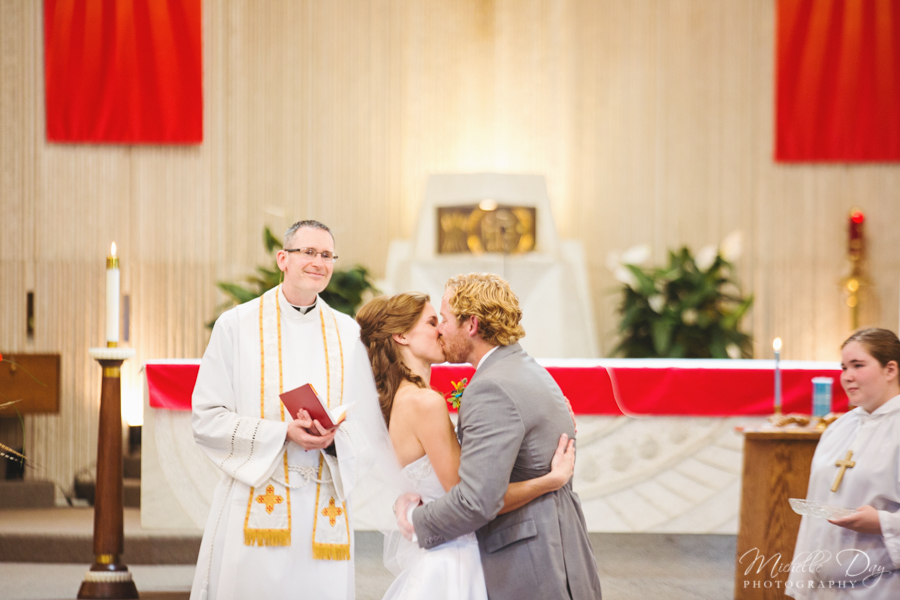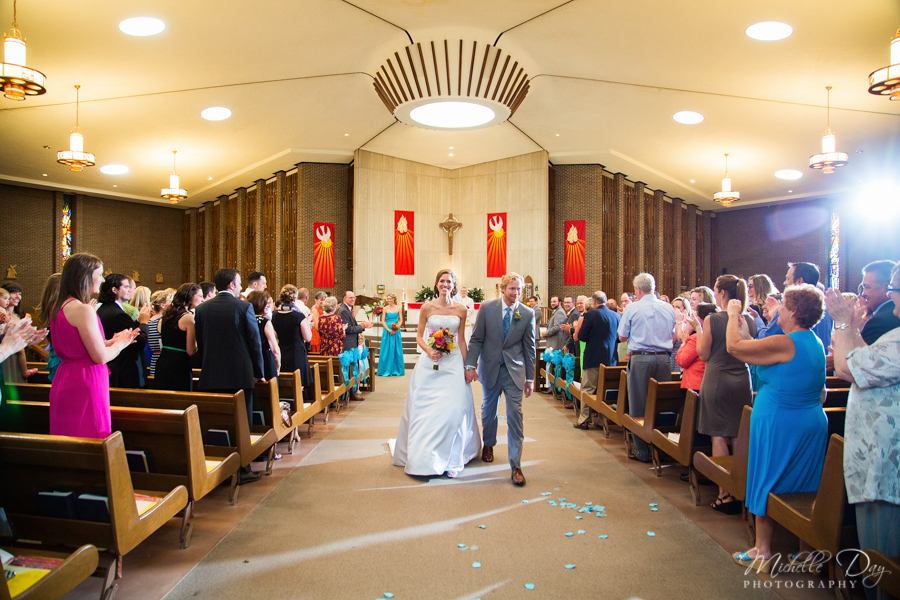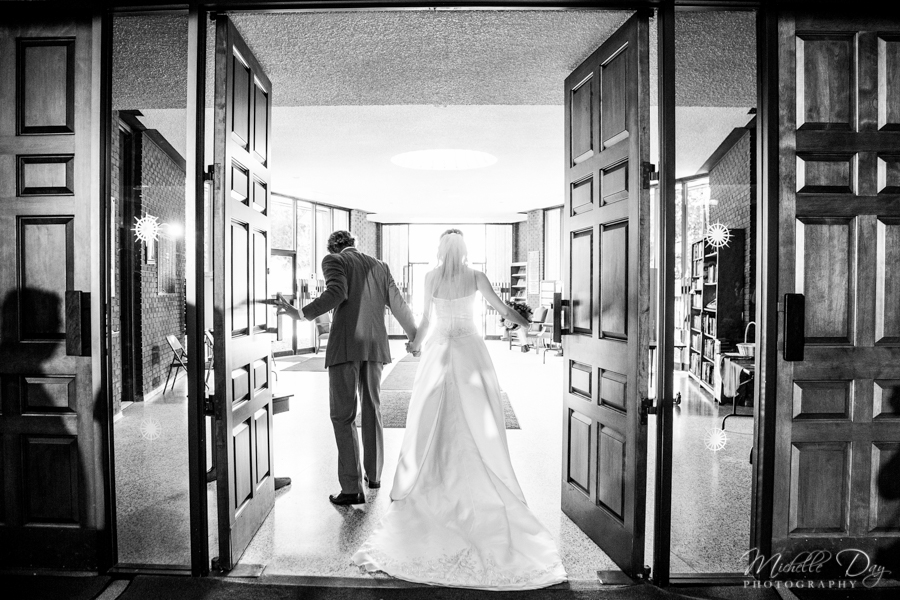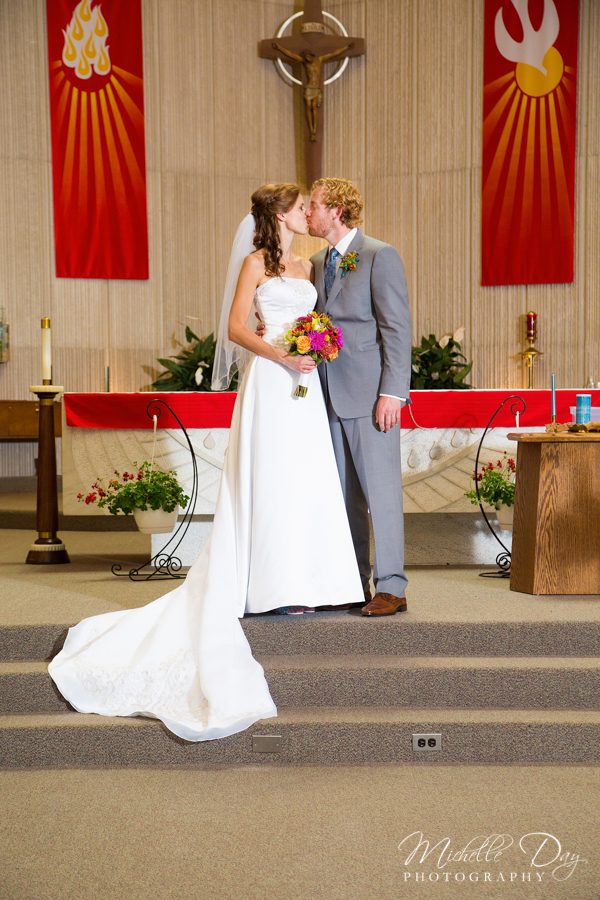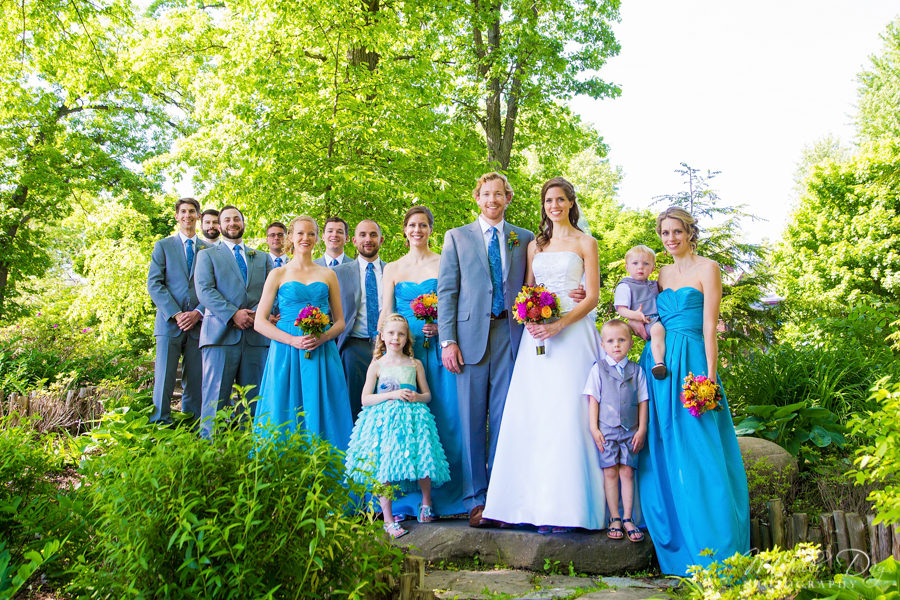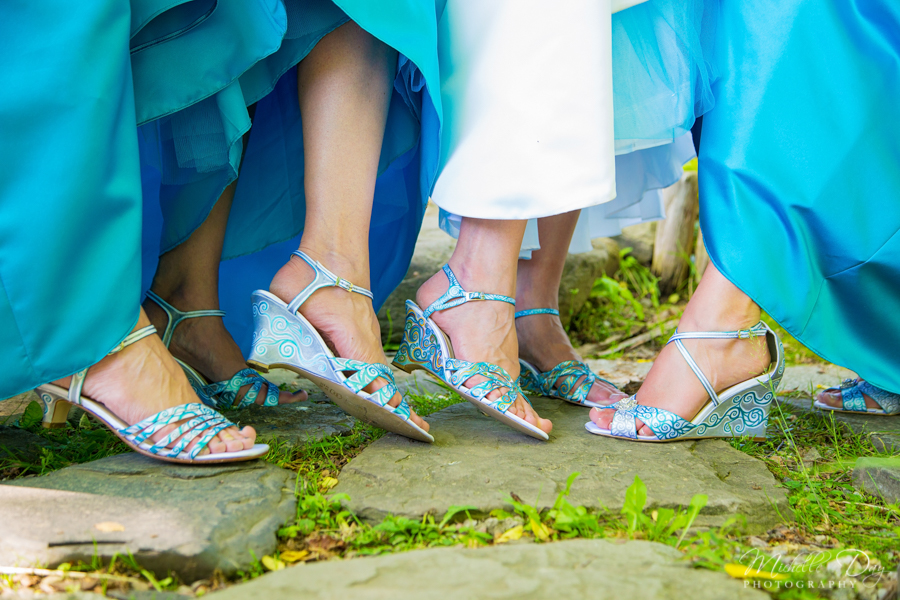 The awesome shoes!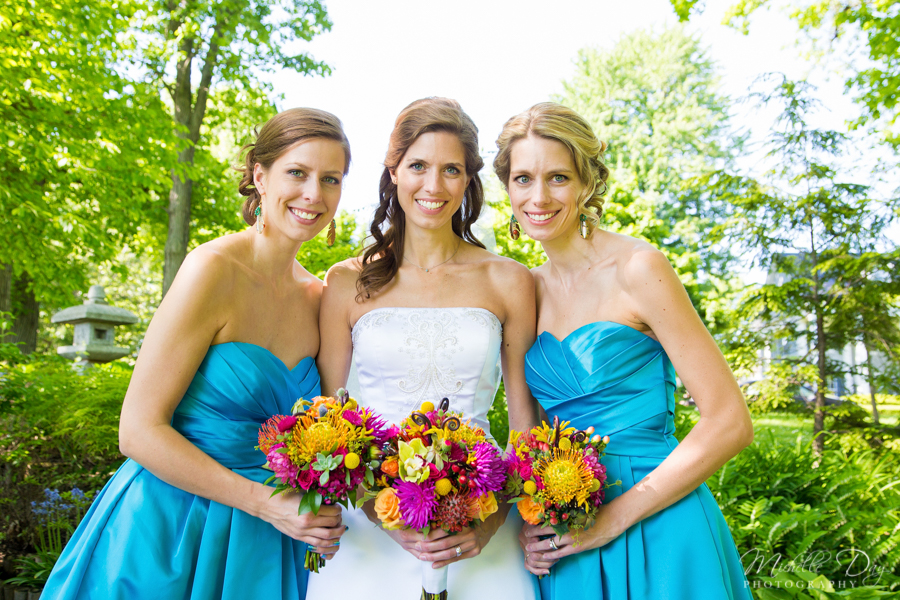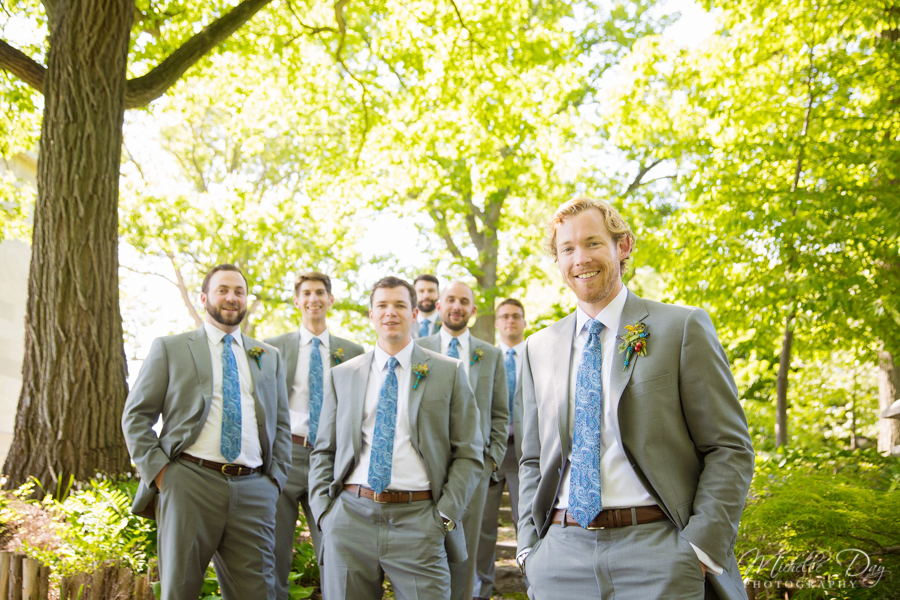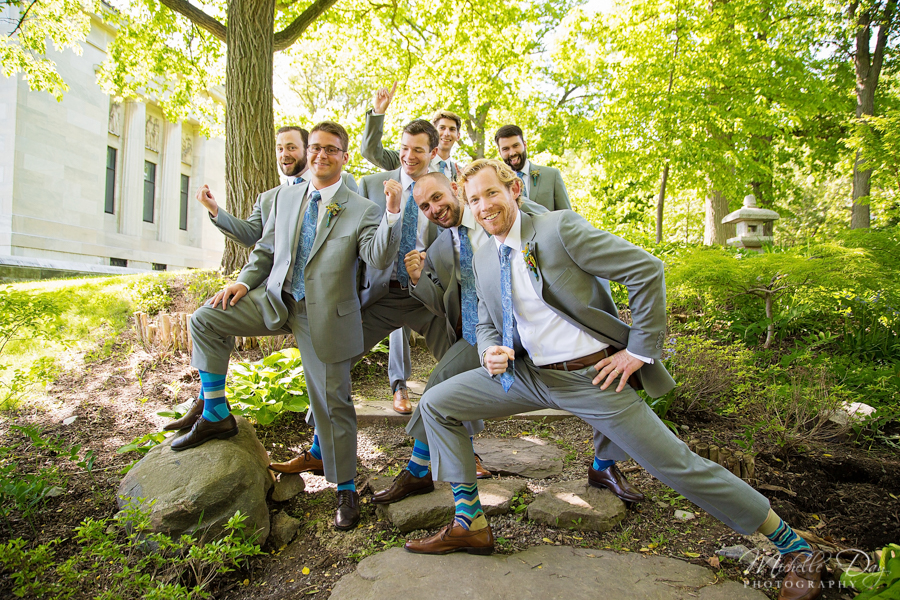 These guys were a fun and goofy crew that shared an inside joke or two.  I'm pretty sure that's how we got this shot ;)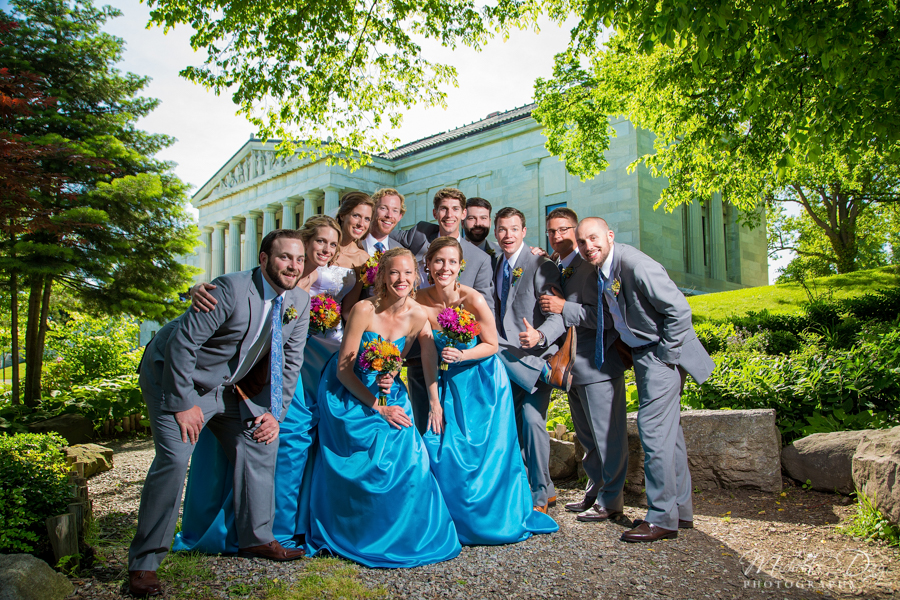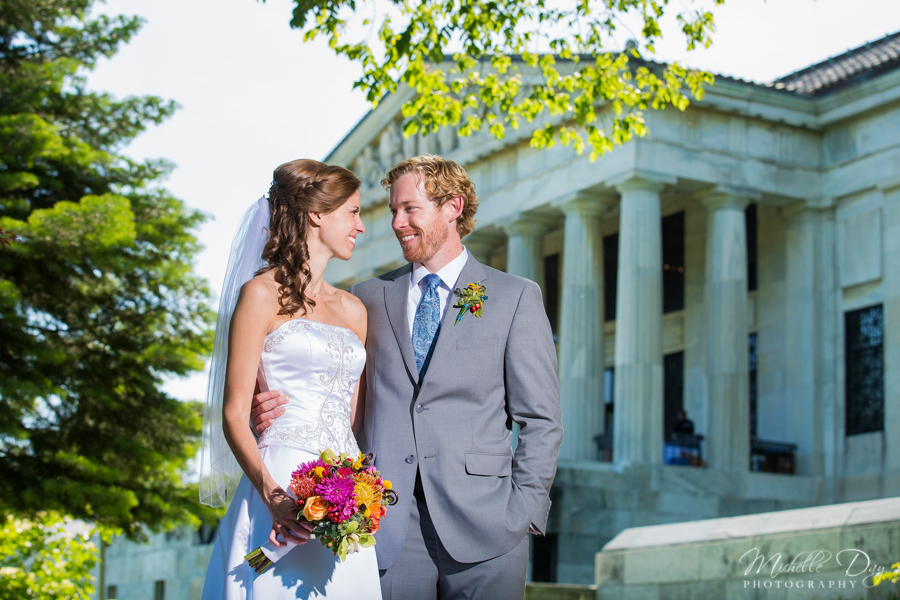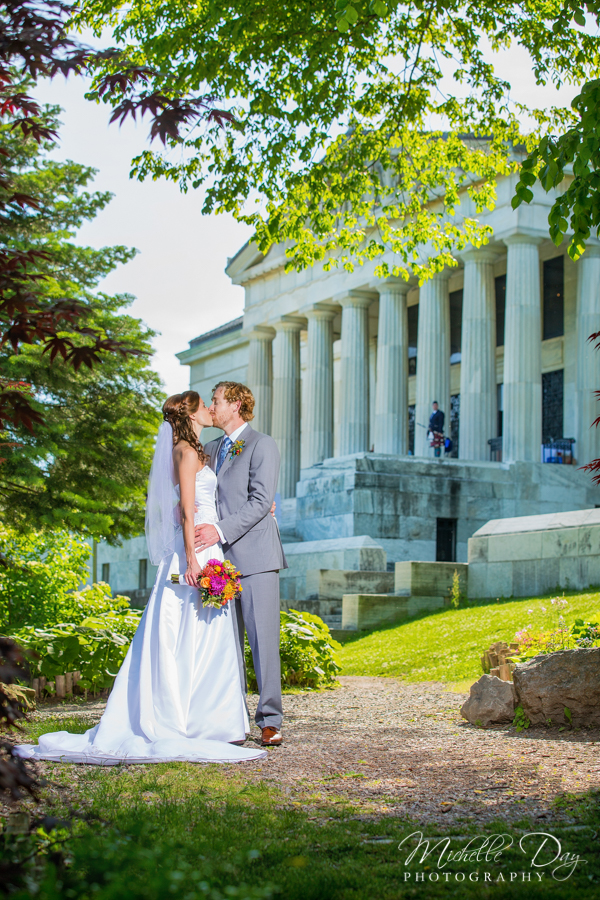 I love the bagpiper looking on in the background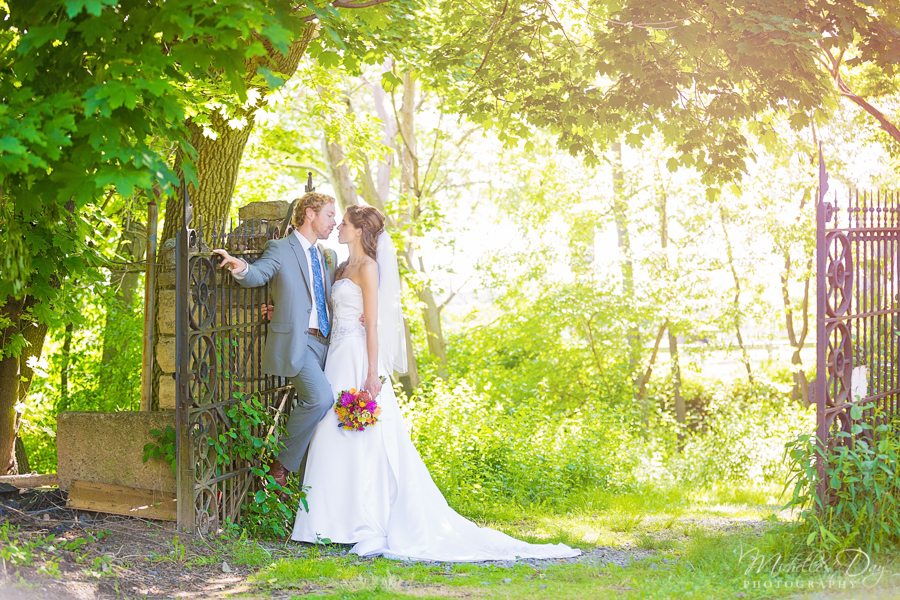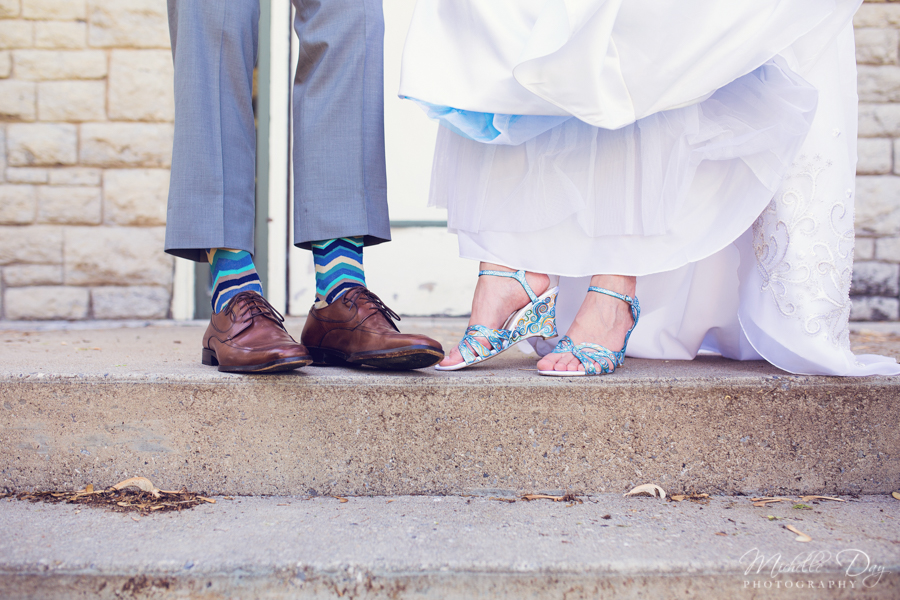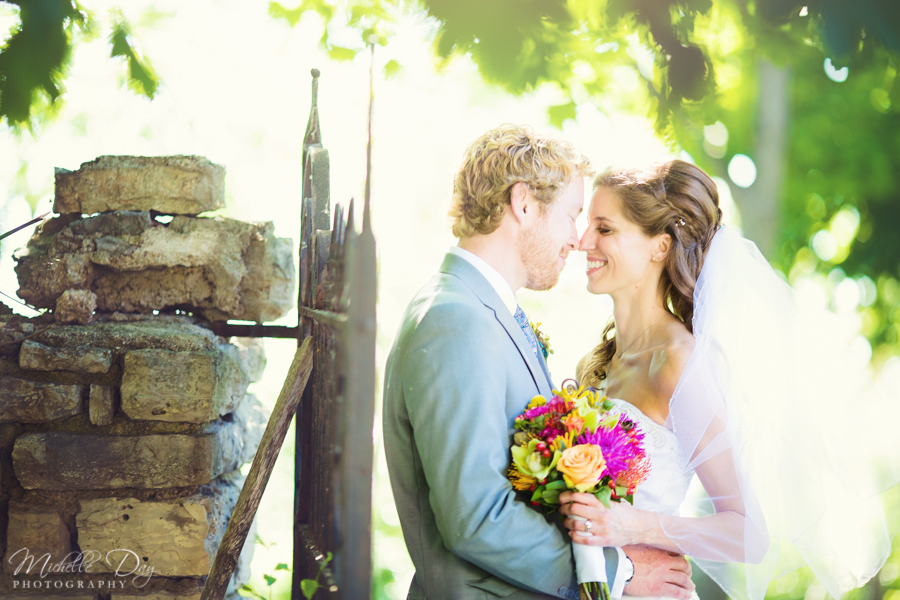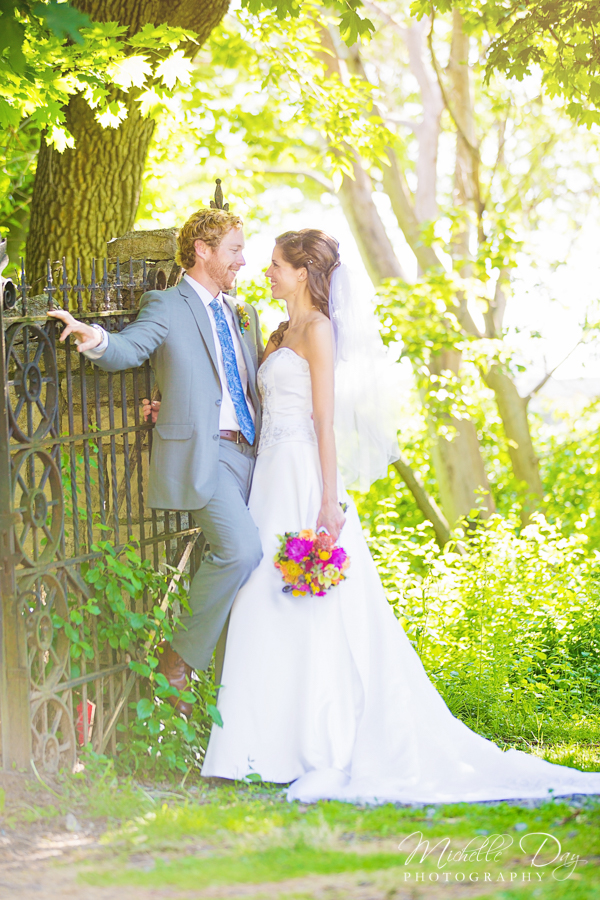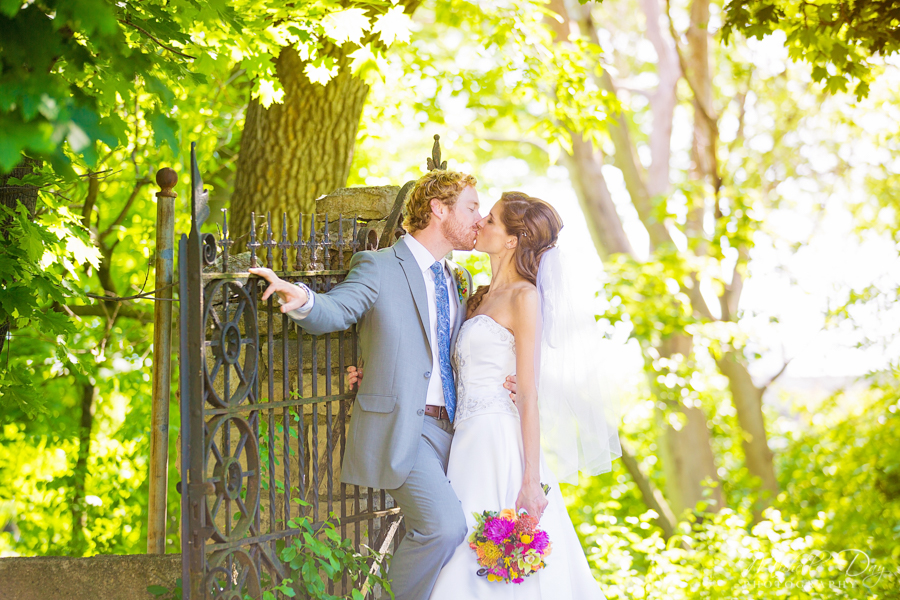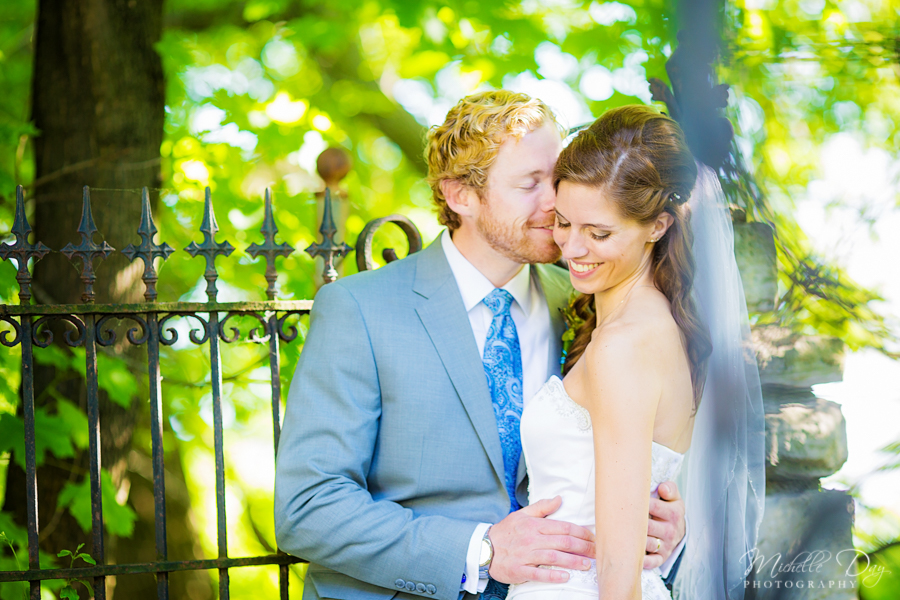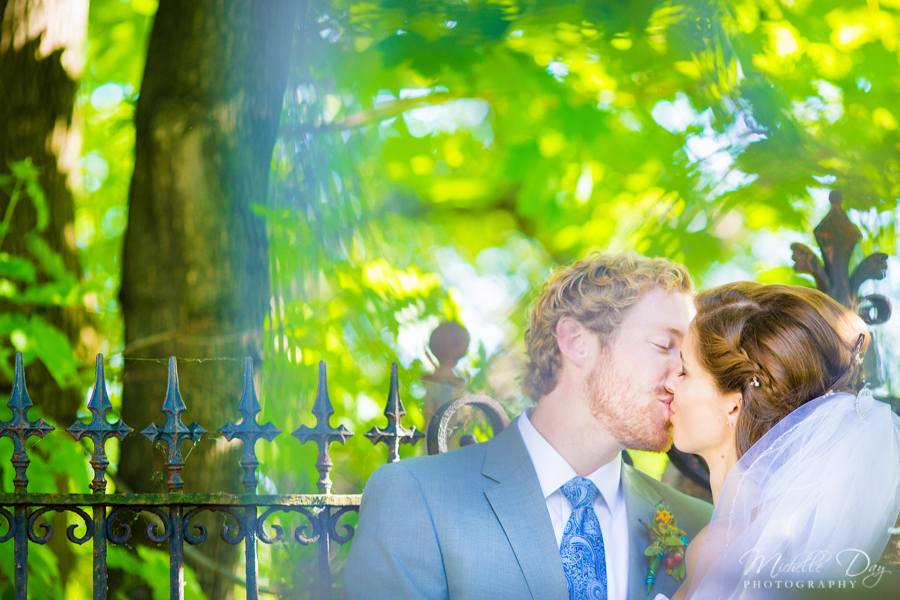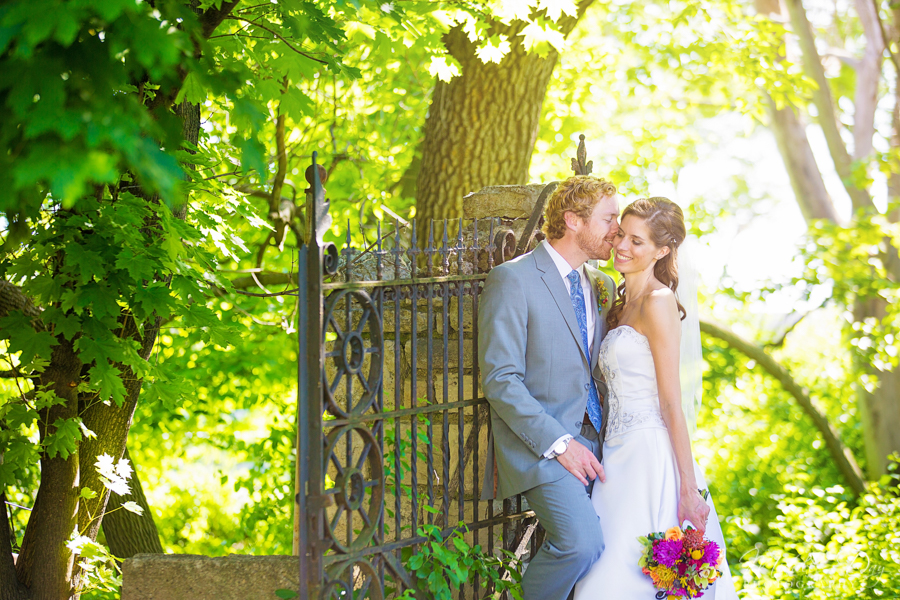 Ah!  Just too many great moments to NOT share!!!!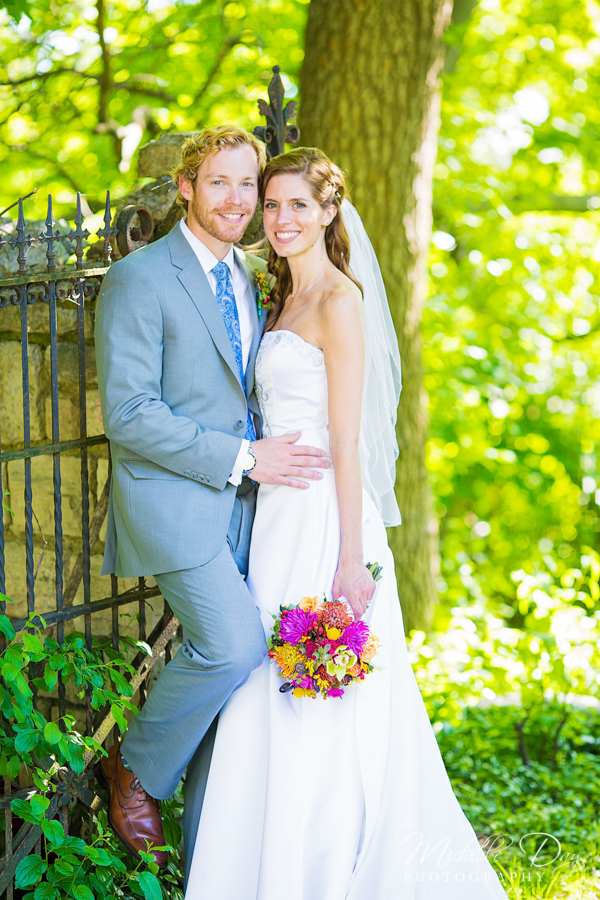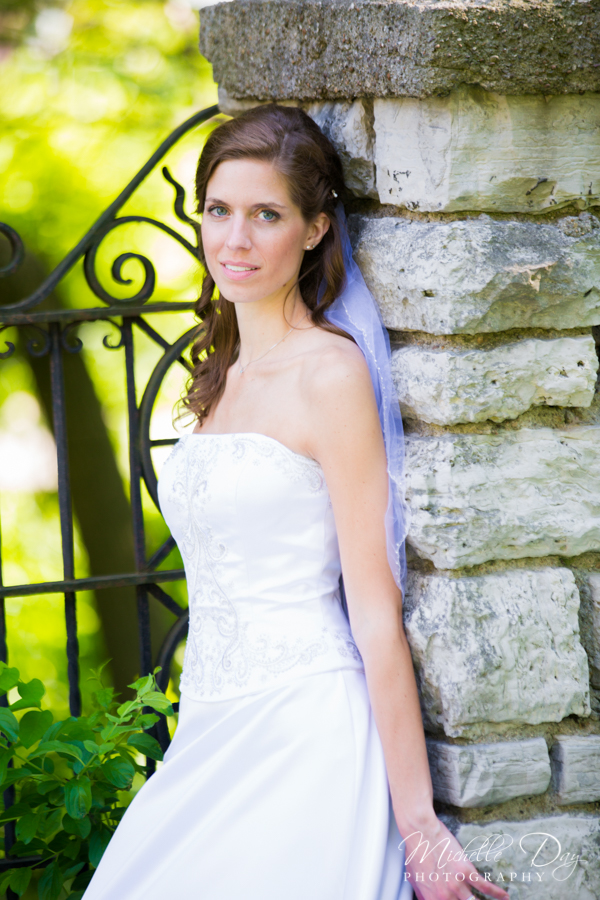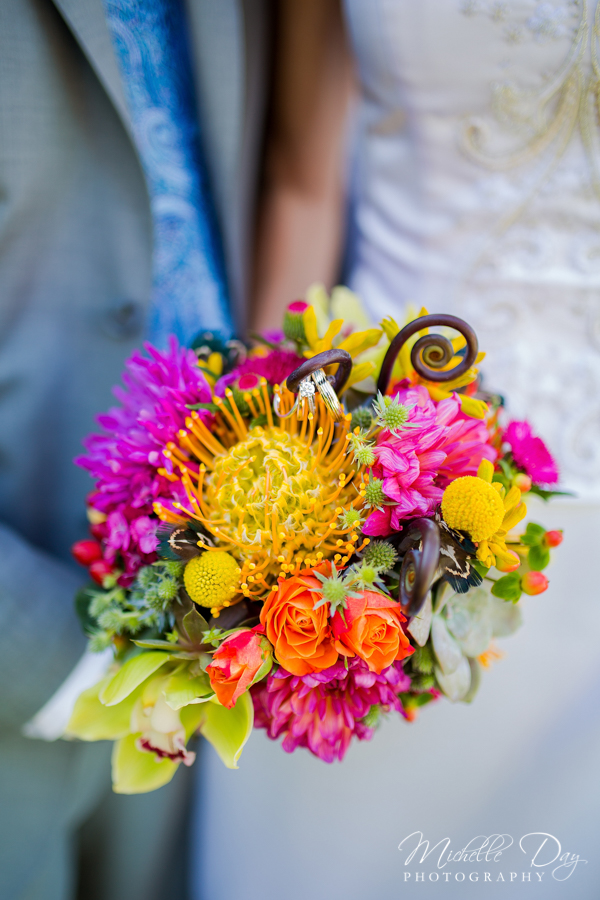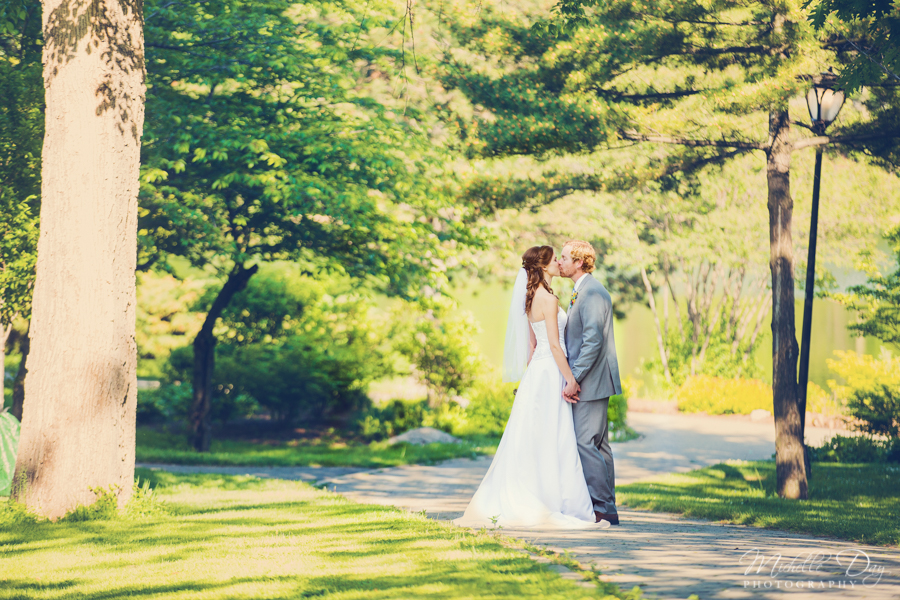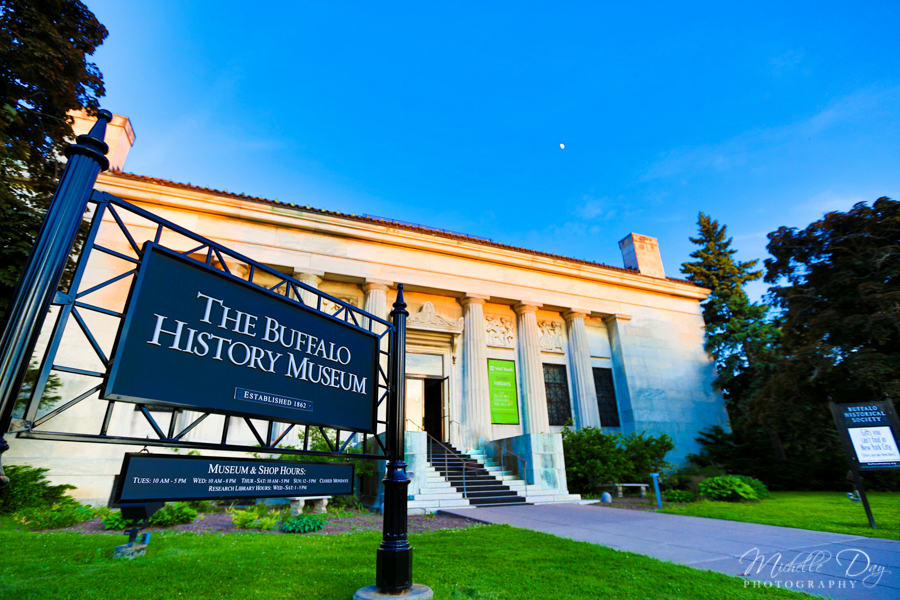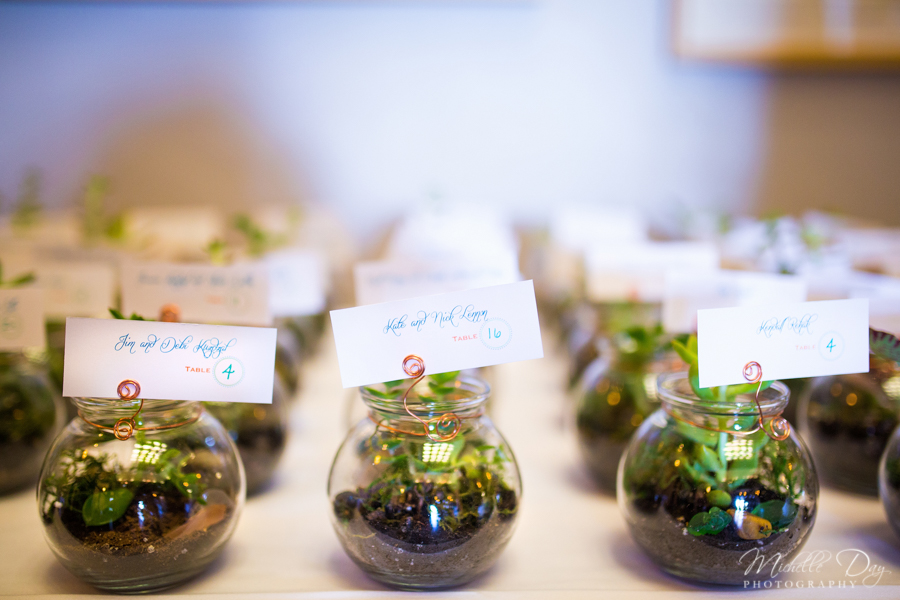 Little mini terrariums made by Alyssa to hold the place cards.  So sweet.  I felt especially cool that she made one for me.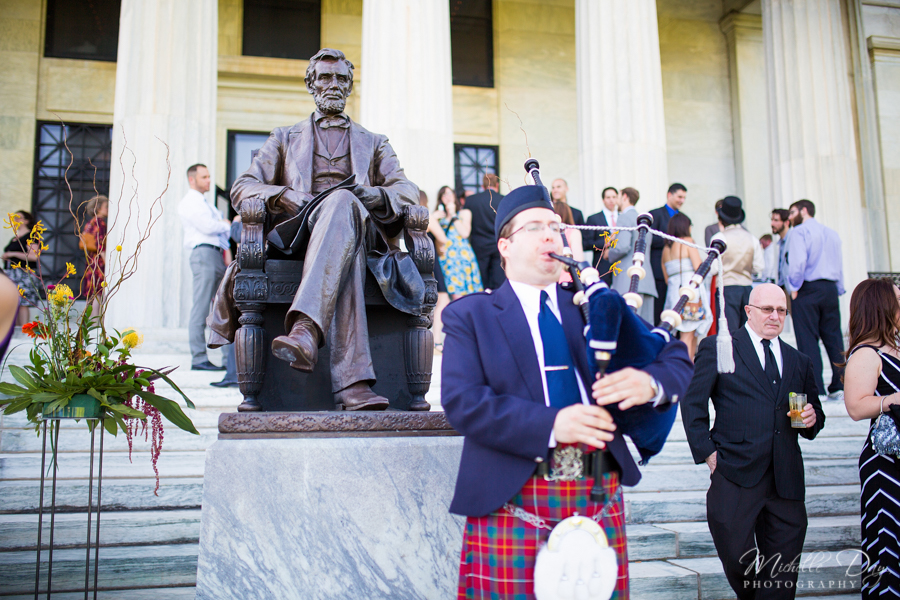 Abe looking on.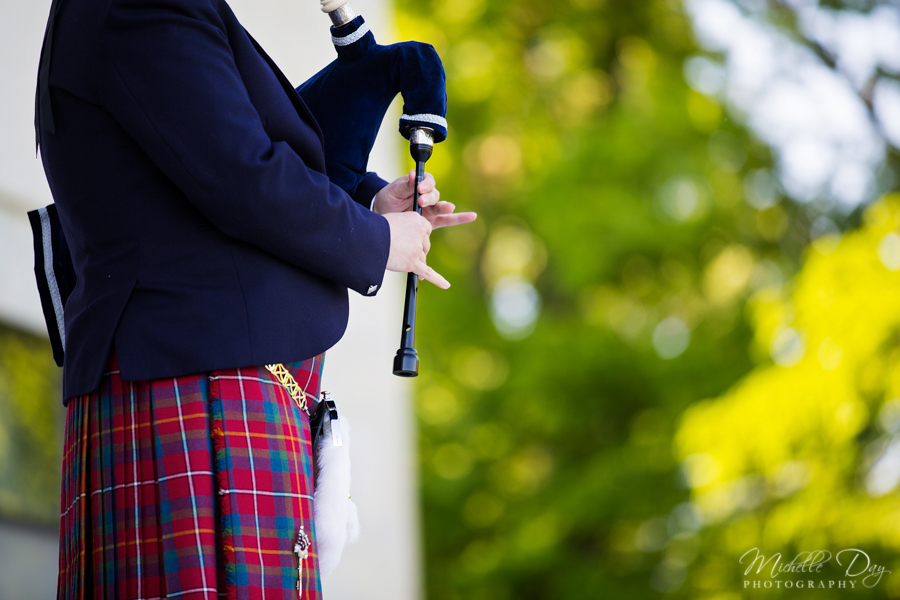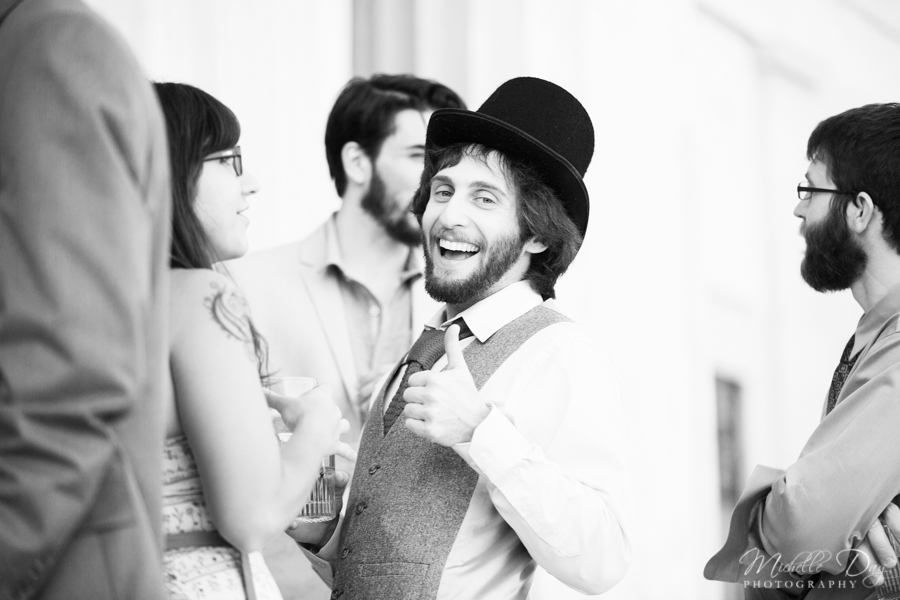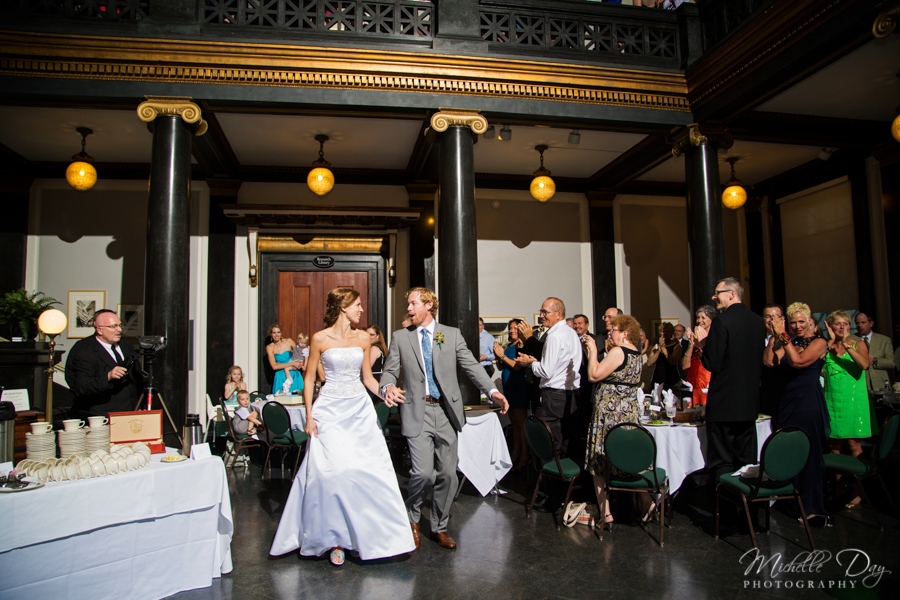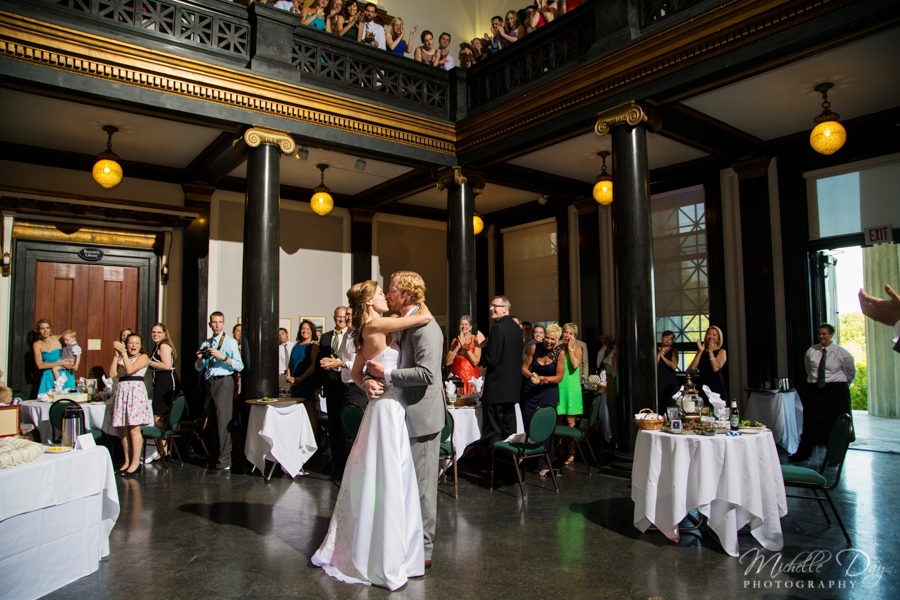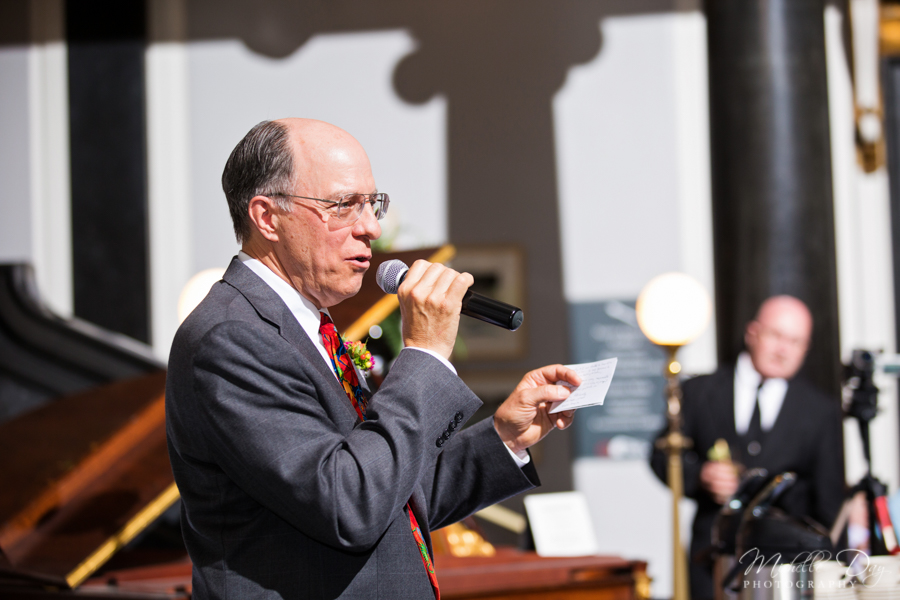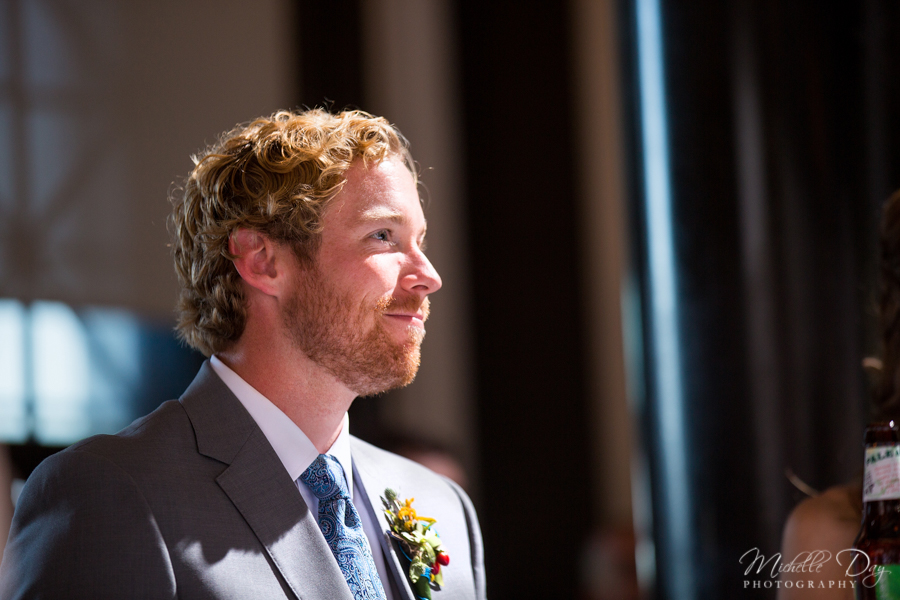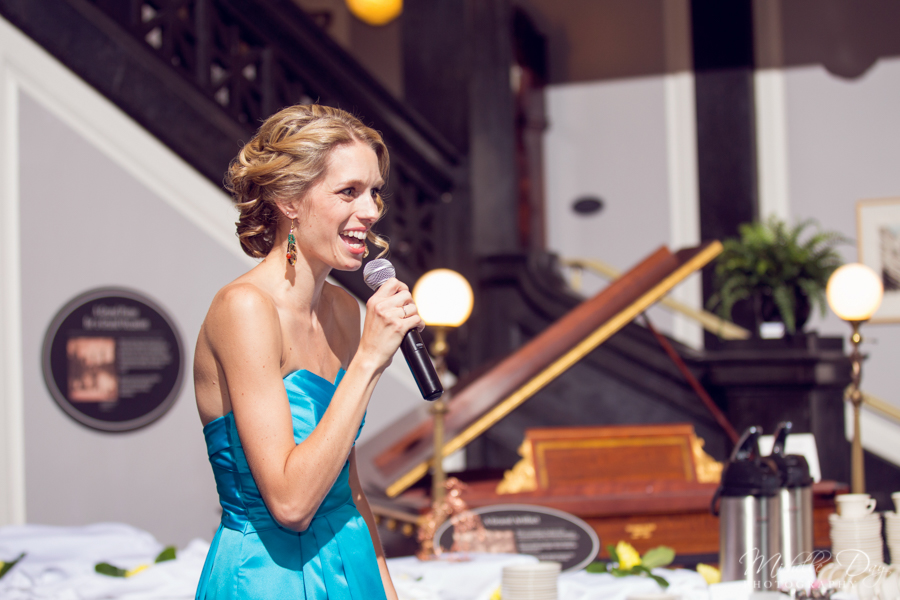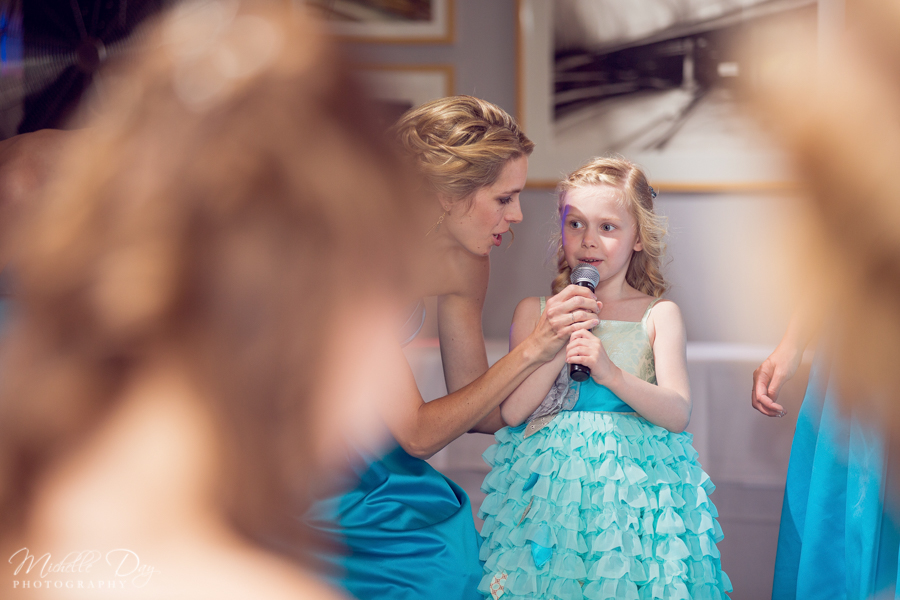 "Ain't no mountain high, ain't no valley low…" all the bridesmaids broke into song for a group speech and toast to Alyssa and Greg.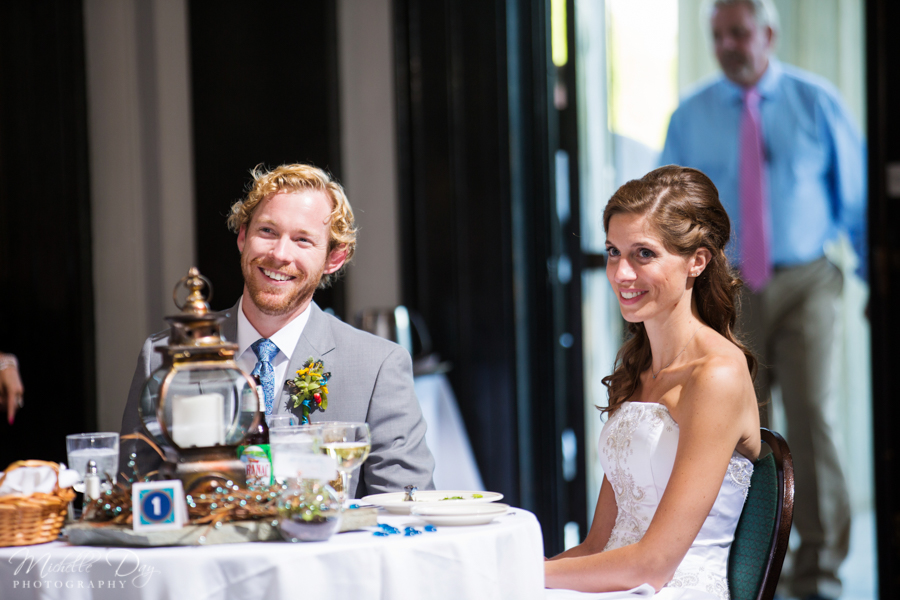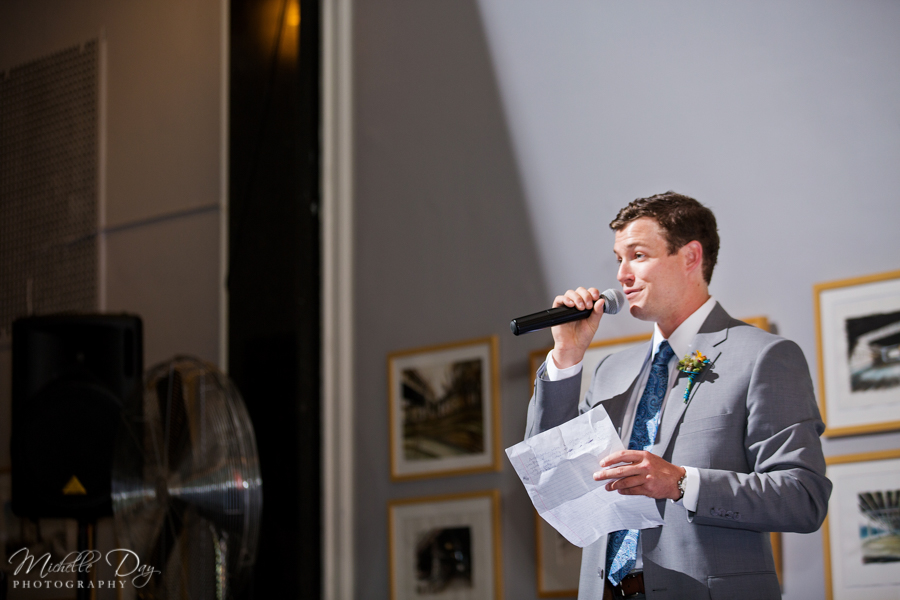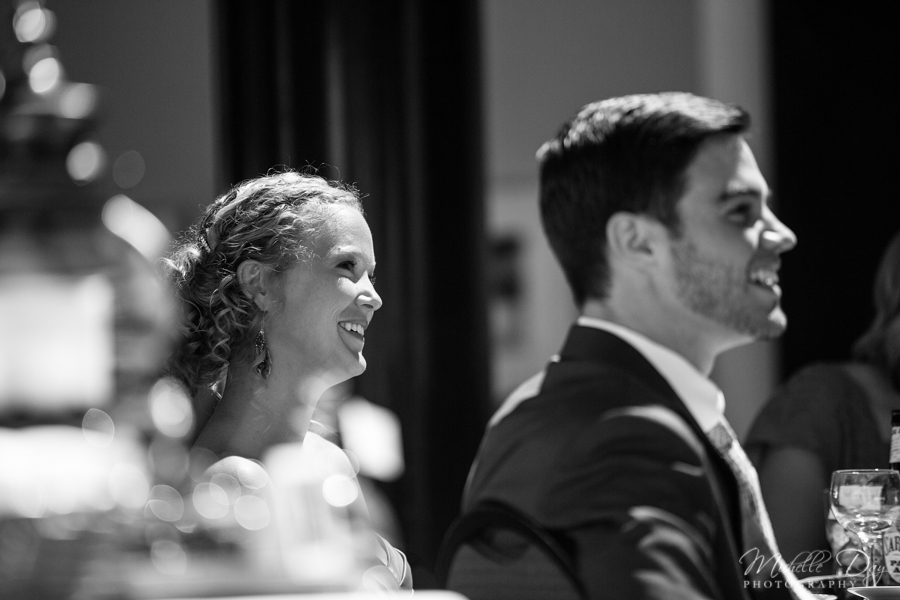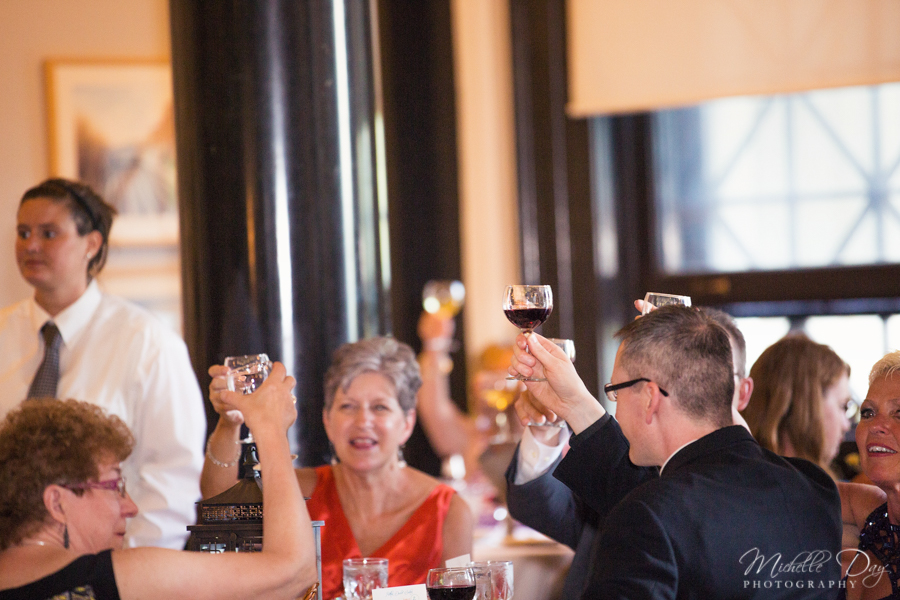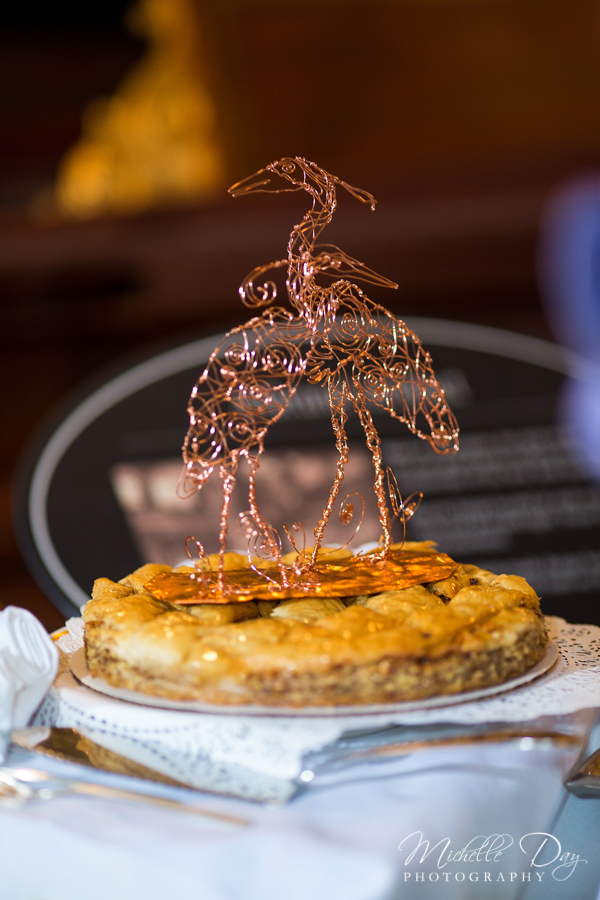 Wedding cake?!  NO!  How about Baklava instead.  A favorite of Alyssa and Greg's.  Plus she made that beautiful topper by hand.  So much talent.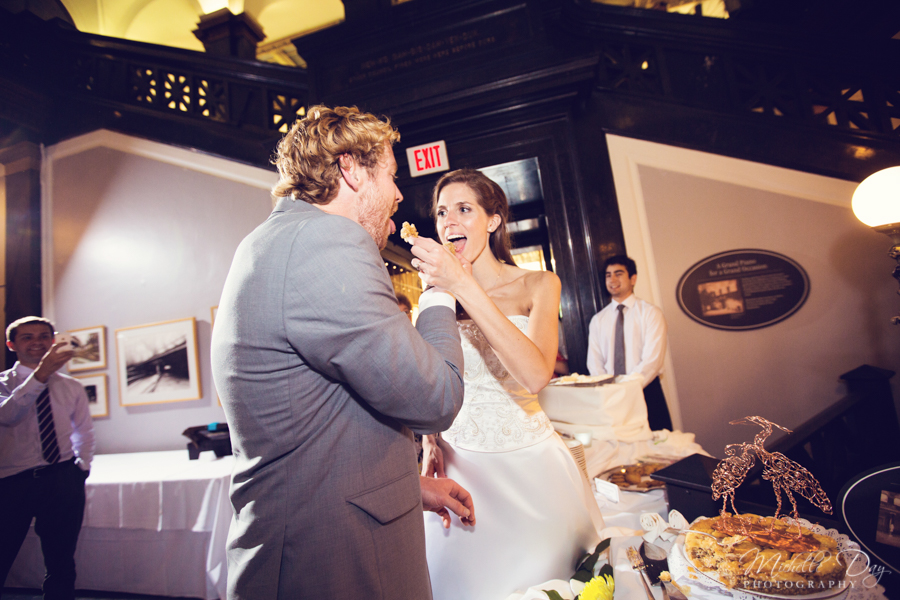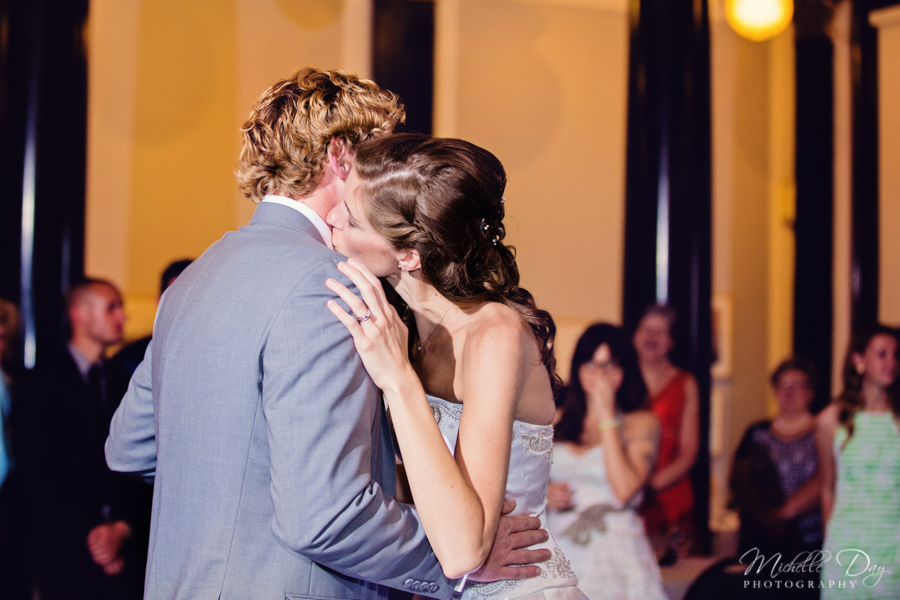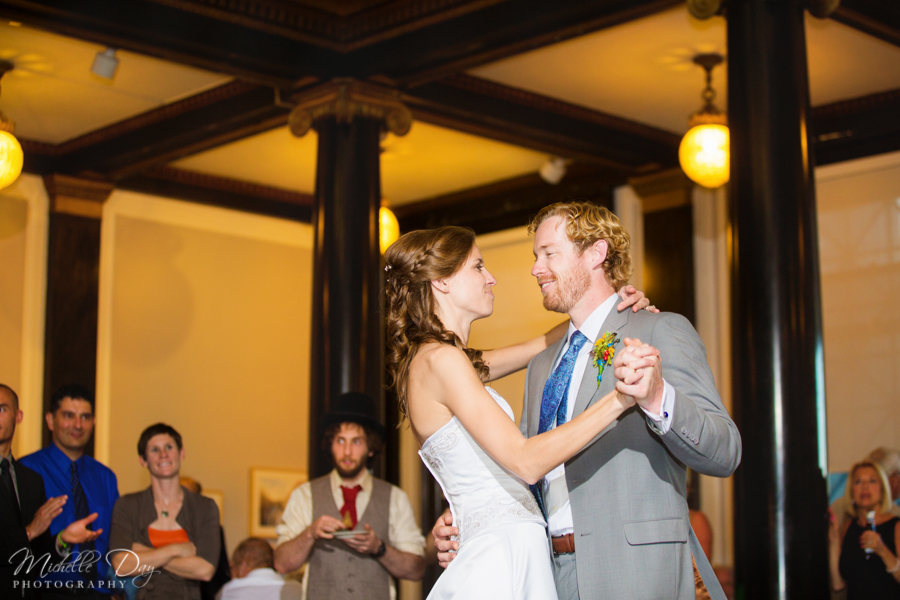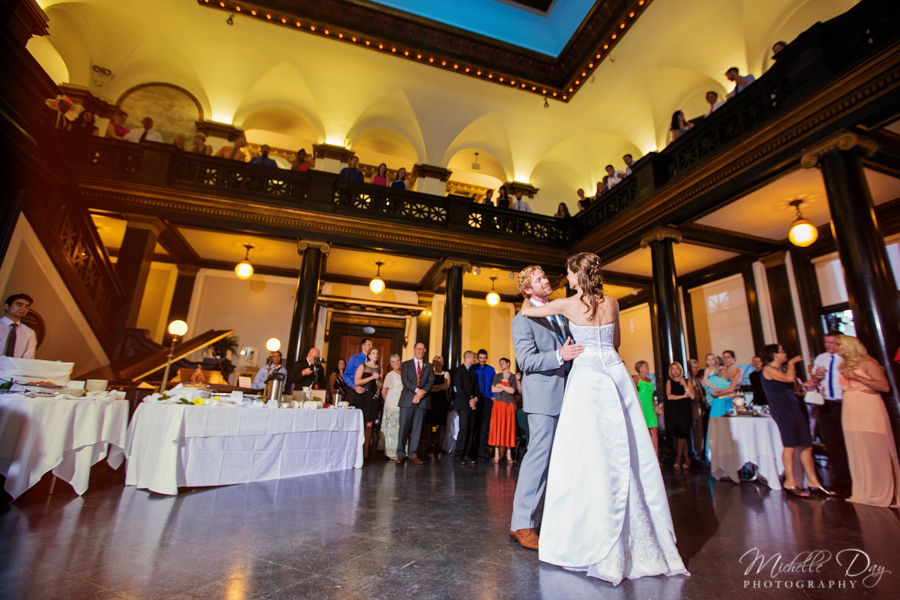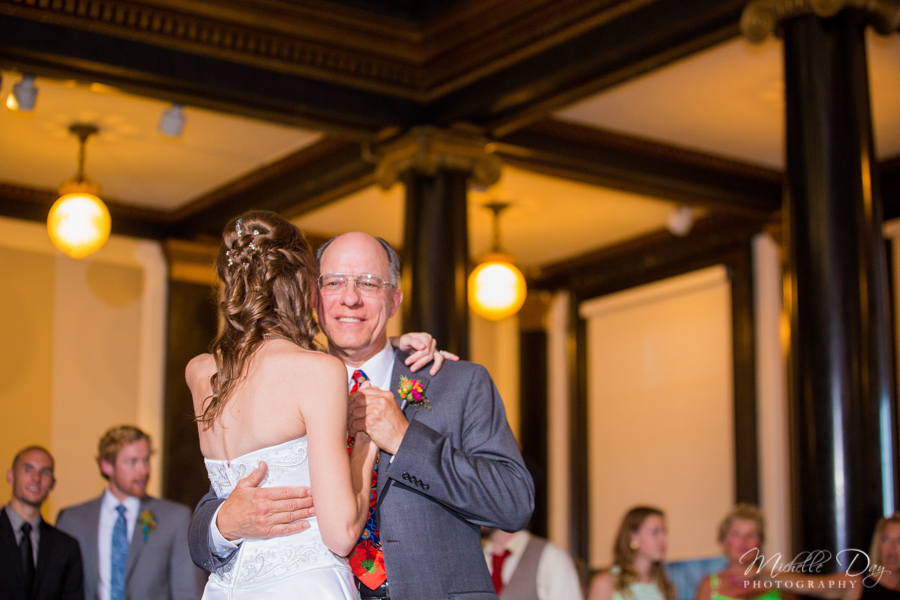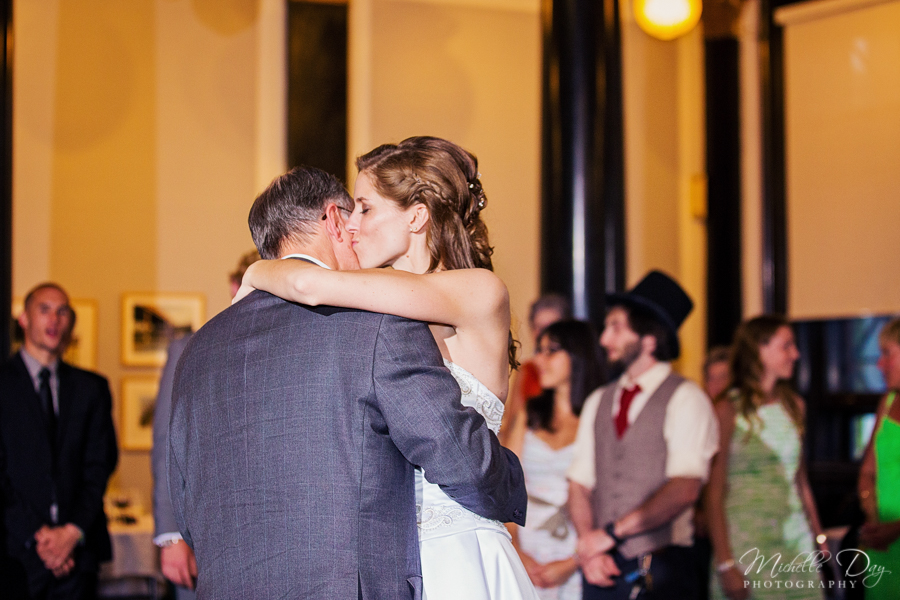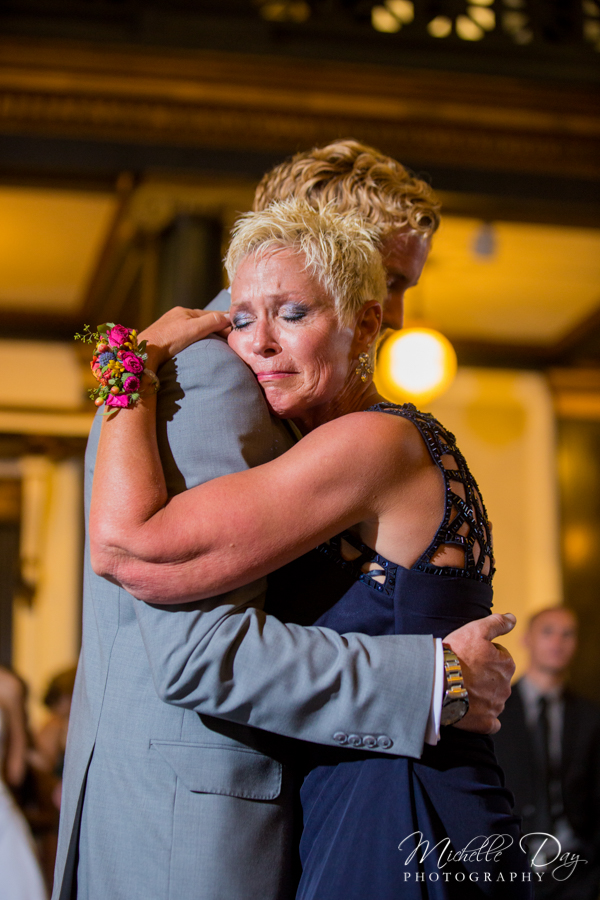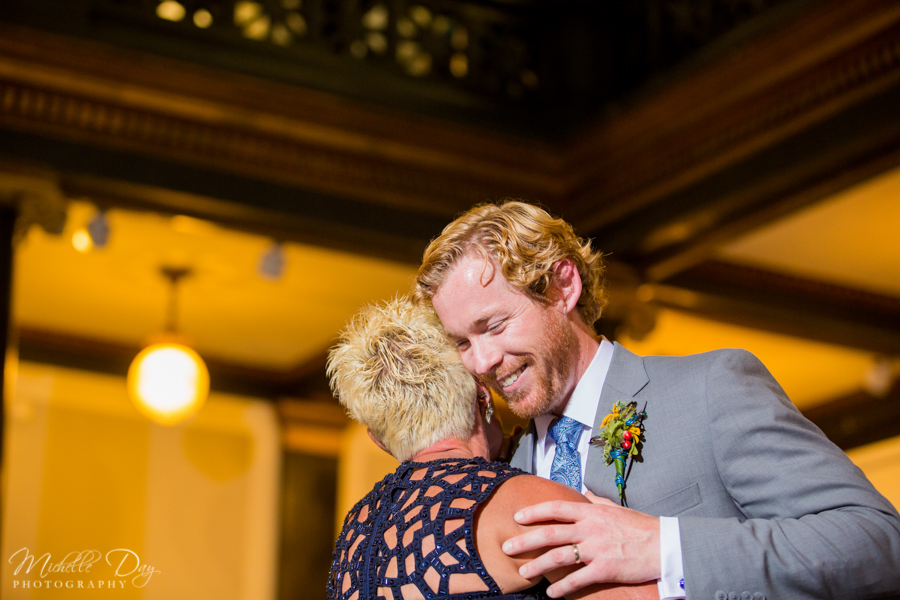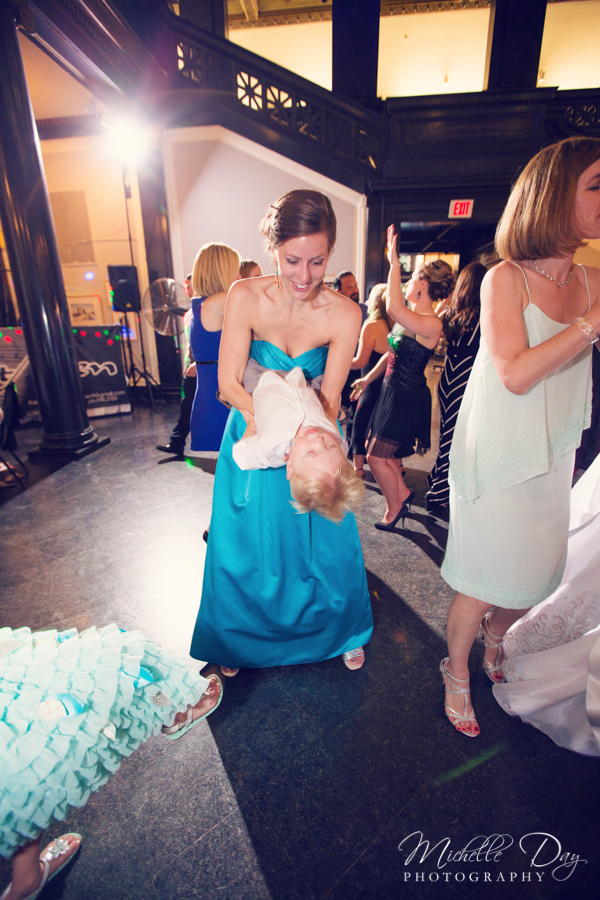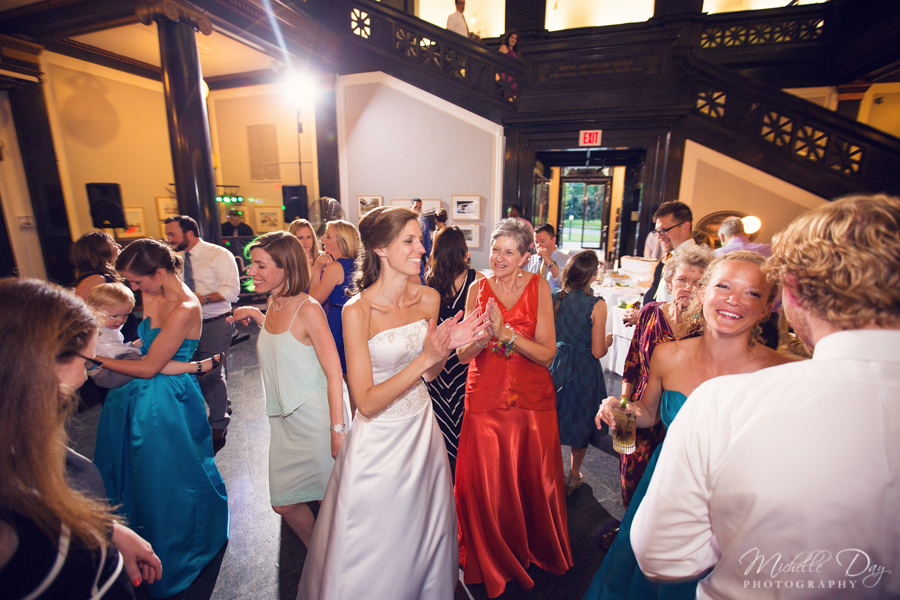 Let the party begin!  Alyssa and Greg had a packed dance floor all night and everyone was having a good time!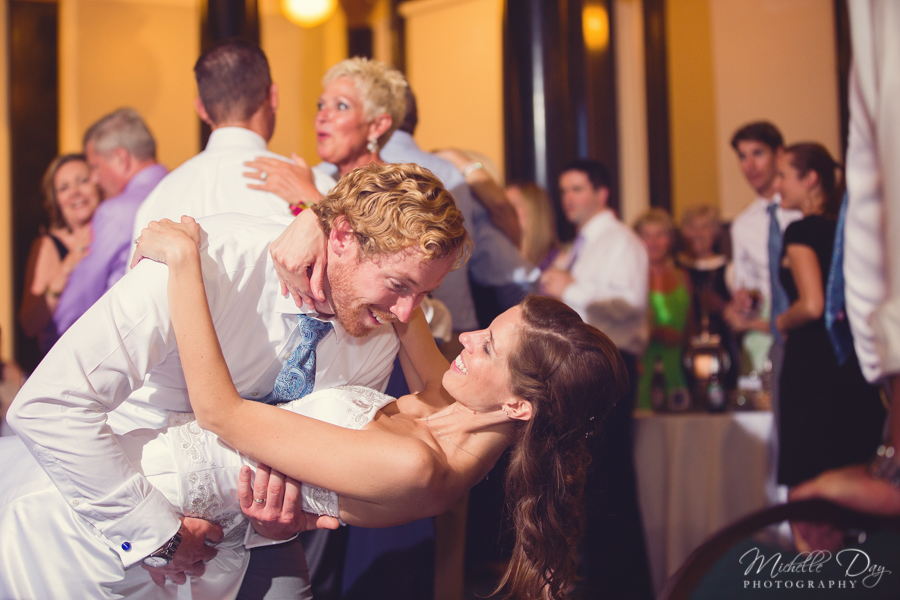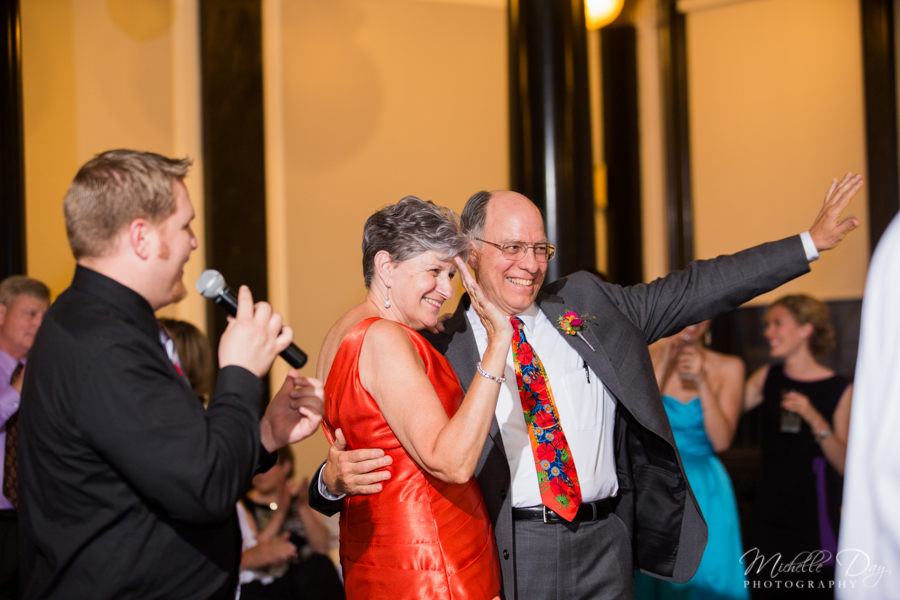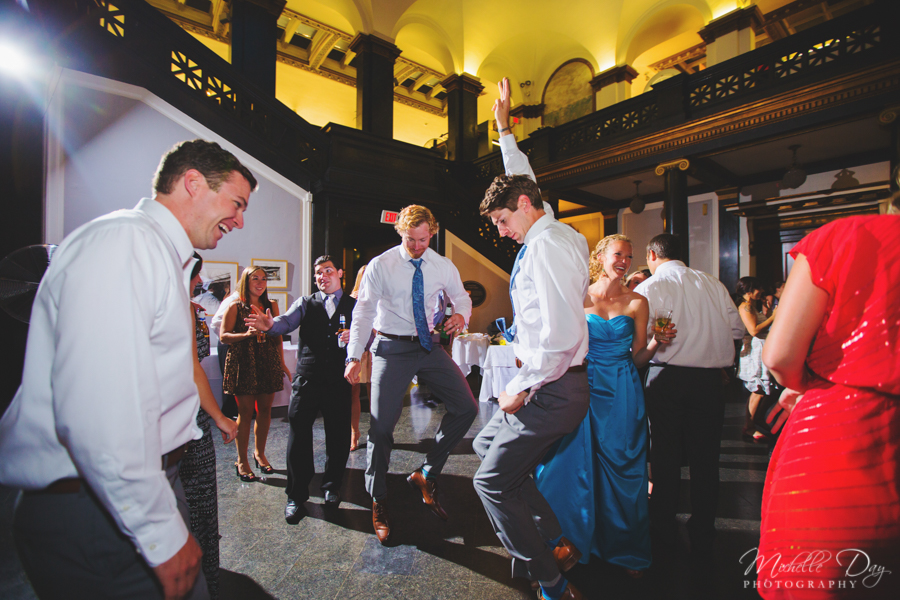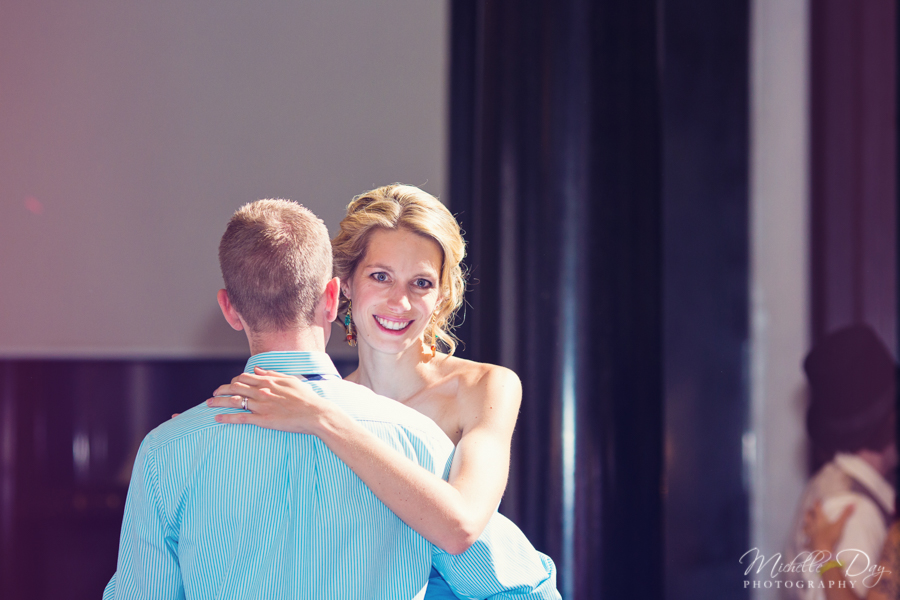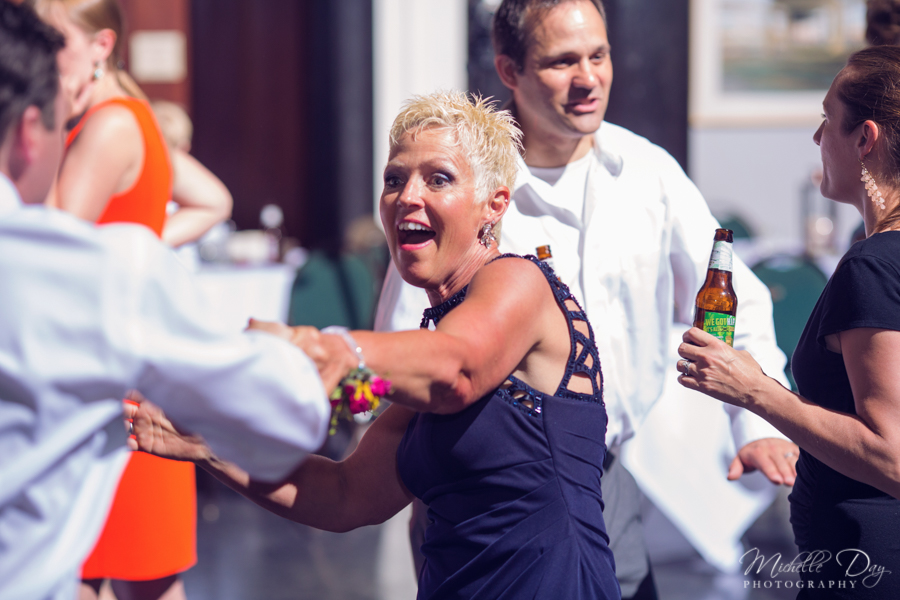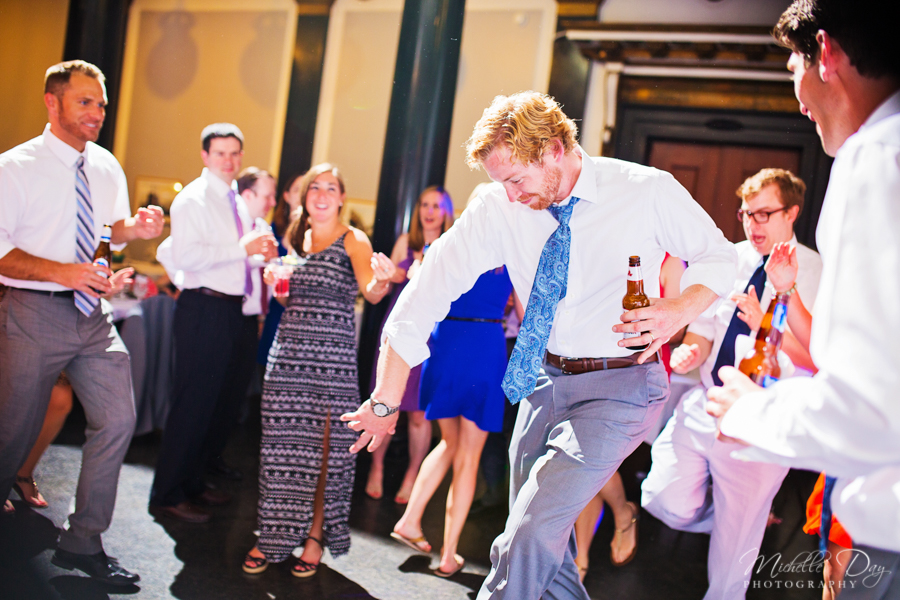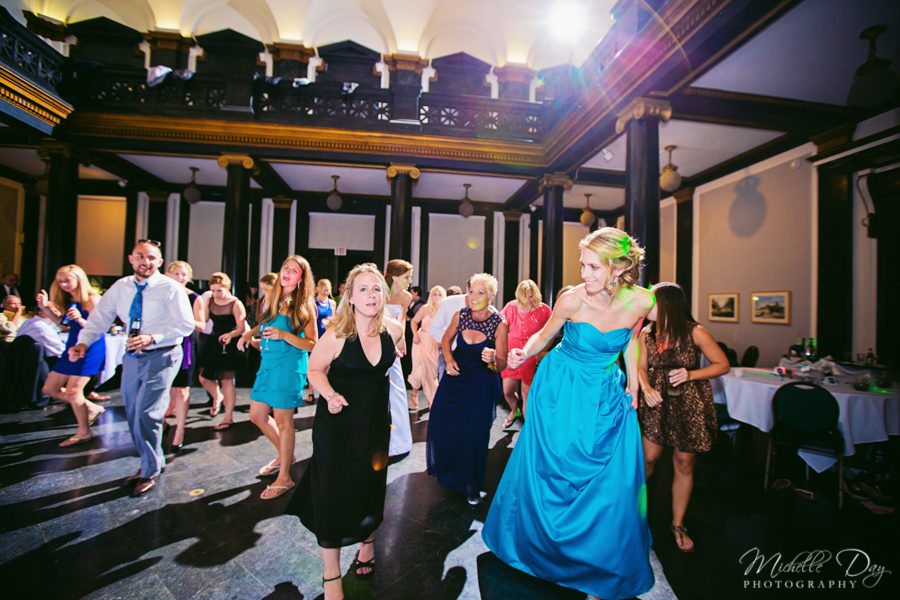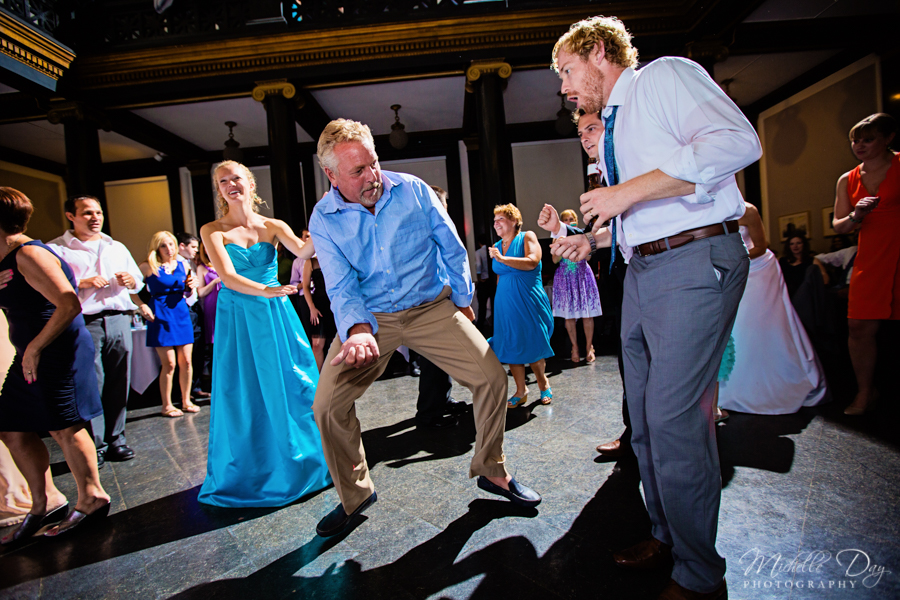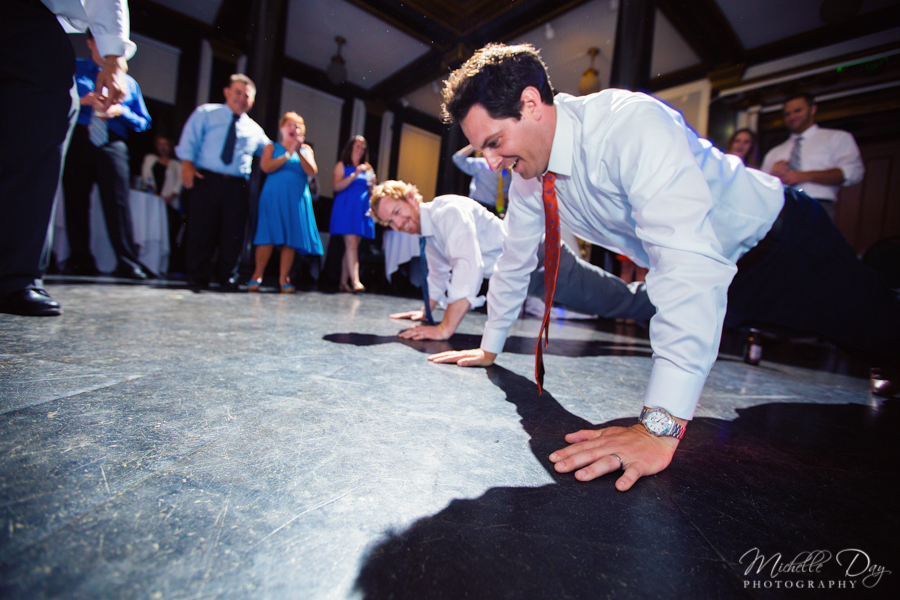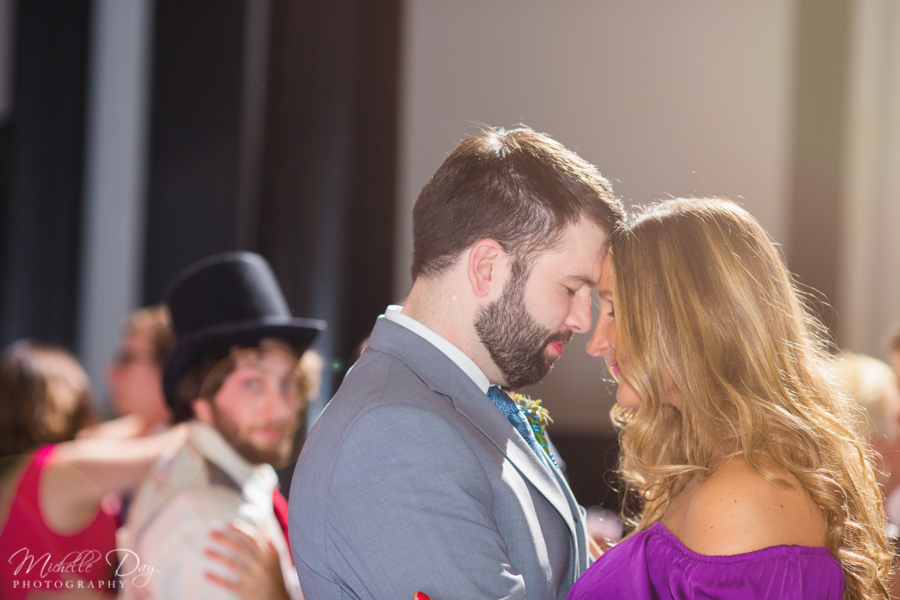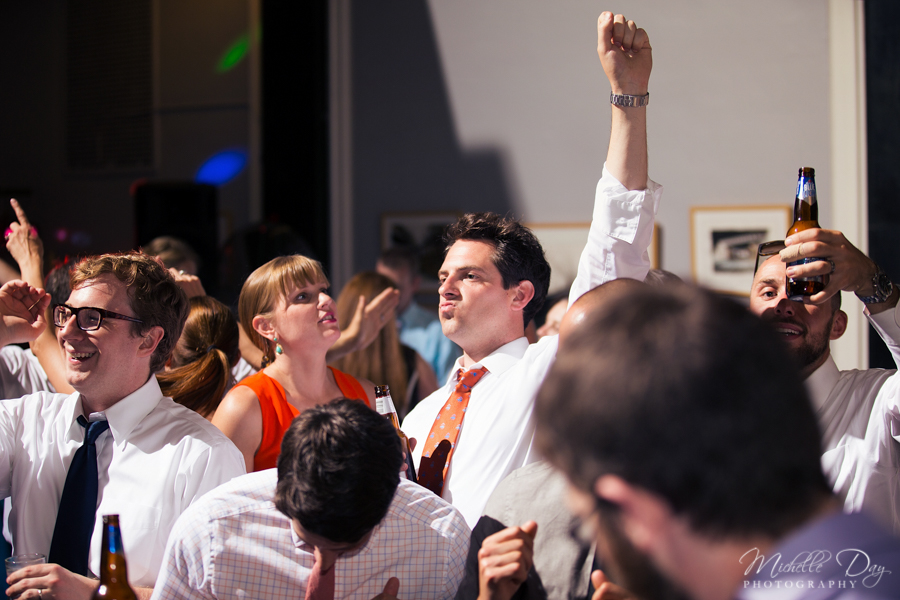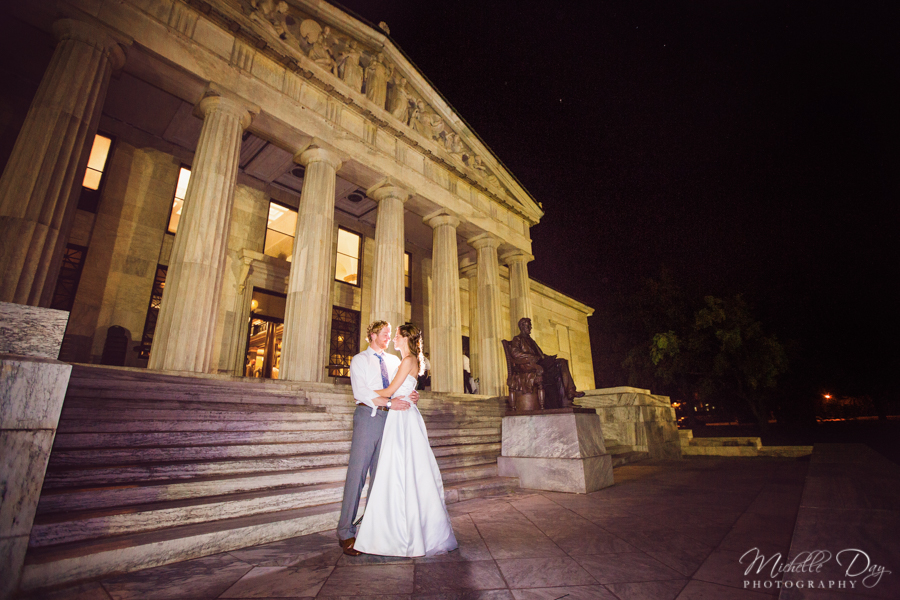 Thank you for inviting me to be a part of your big day Alyssa and Greg!  I had an amazing time working with you two!
Rockin' Professionals Who Made Their Day Possible:
DJ/Entertainment: Hit Men
Church: St. Amelia's
Venue: Buffalo History Museum
Catering: Oliver's
Michelle Day is a wedding and portrait photographer in Buffalo, NY.  Michelle Day Photography offers wedding and portrait photography services to Buffalo, Western New York, Rochester, Pennsylvania, Ohio and anywhere you may be planning your wedding.  Buffalo wedding photographers