Buffalo NY Wedding Photographers | Bob & Alyssa Tie the Knot
Buffalo NY Wedding Photographers
This wedding season in Buffalo has been awesome so far!  So many great couples, a ton of unique details that make me want to plan a wedding all over again (I'm pretty sure my husband would NOT go for that!), and some unique photo locations and new venues.  At Michelle Day Photography we have been so incredibly busy with weddings nearly every weekend and it. has. been. AWESOME!  Nevertheless it has also put me SLIGHTLY behind on my blog love so, without further ado, here it goes!  A few short weeks ago on May 23, I traveled to Eden, NY to photograph the wedding of Alyssa and Bob.  We met over a year ago over a cup of coffee, talked about their plans for the big day and got to know each other a bit more.  I remember sitting across the table from them, hoping I was the lucky photographer to capture their wedding day.  The way Alyssa smiled sweetly at Bob and Bob just smiled back.  It was so evident that these two had a beautiful chemistry and were meant to be.  We met for our engagement session at Knox Farms State Park on a blustery October day.  When they were down for sitting in a field of tall grass, despite a bit of dampness, I knew they were the go-with-the-flow type of couple and their wedding would be great!  Well, I was right!  Bob and Alyssa were married at Saints Peter and Paul Roman Catholic Church in Hamburg, NY and their reception was at the Marienthal Country Inn in Langford, NY.  Five Star Productions provided the entertainment for the evening and these guys were TOP NOTCH!  They kept that dance floor packed all night!  Here are some of our favorite shots from Alyssa and Bob's hometown wedding! Enjoy!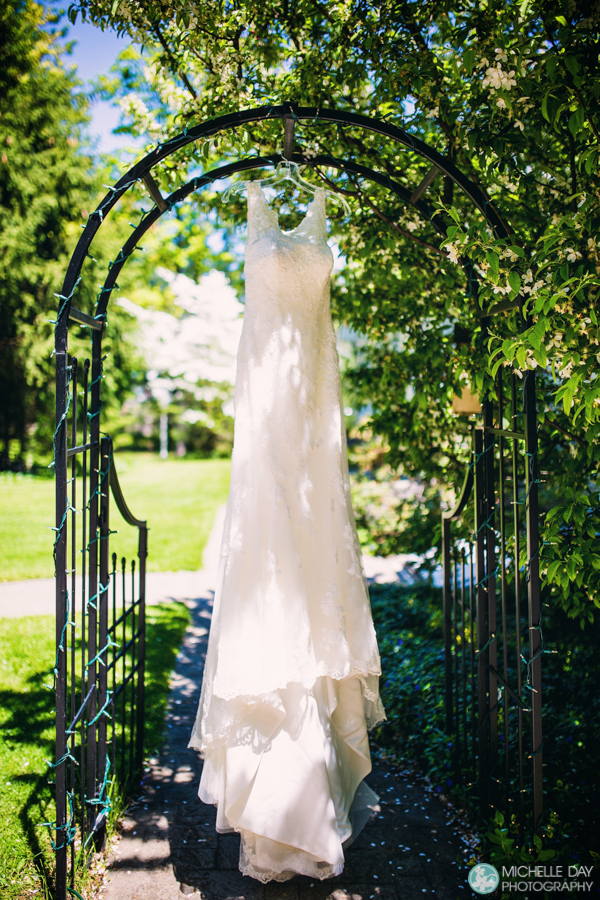 Alyssa's mom keeps gorgeous gardens that are enough to make anyone jealous at their home!  It made for a perfect backdrop for some shots of Alyssa's dress!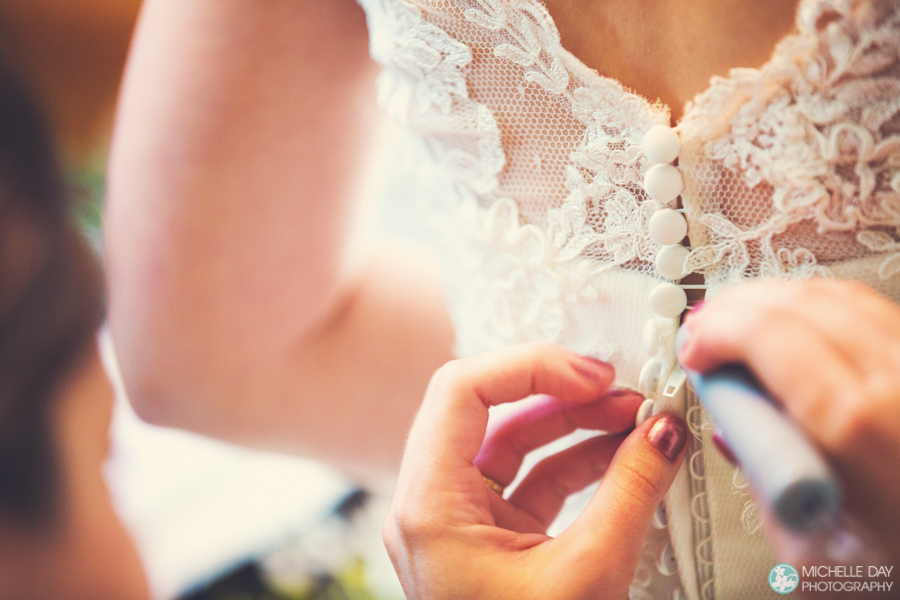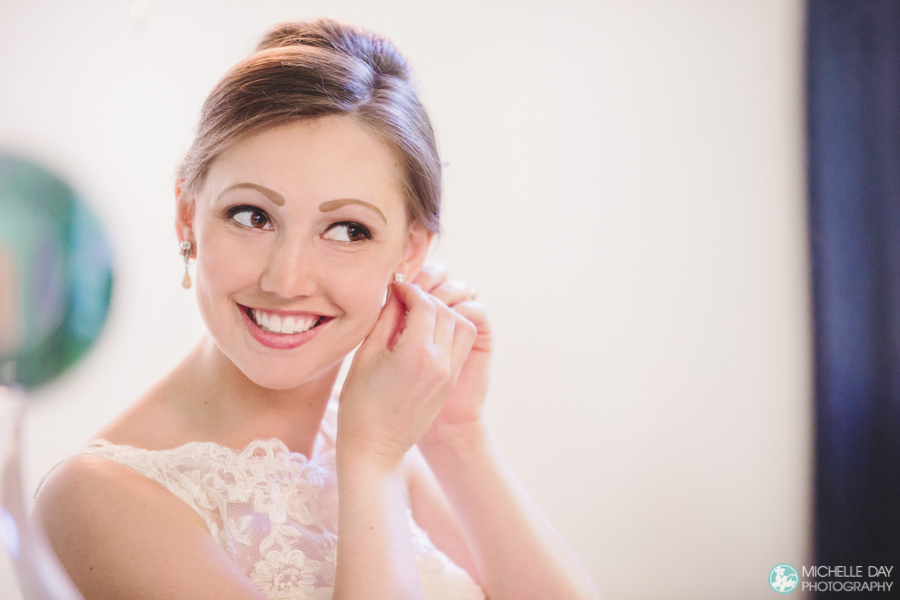 Such a happy bride!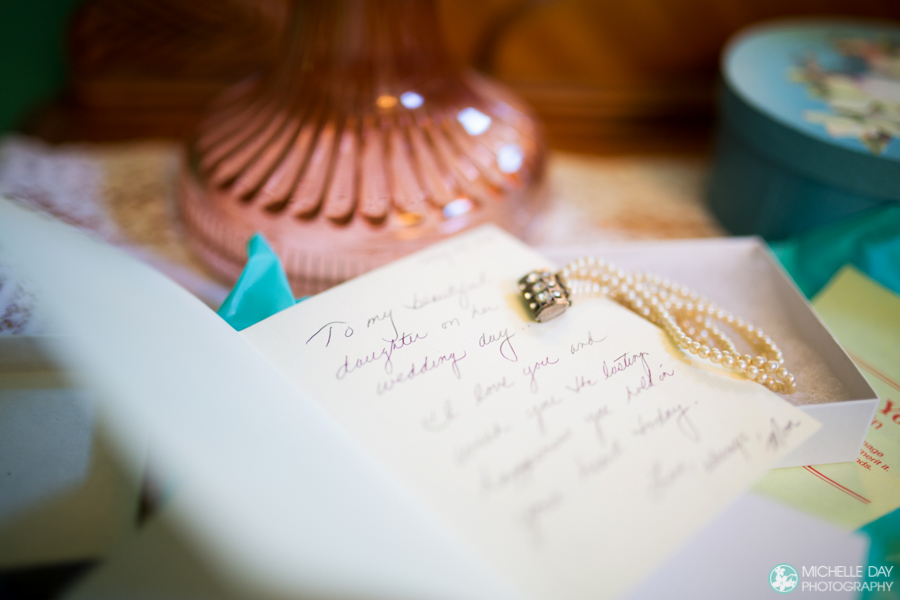 I love little touches of sentiment like this.  Alyssa's mom wrote her a beautiful note for her to read on the big day.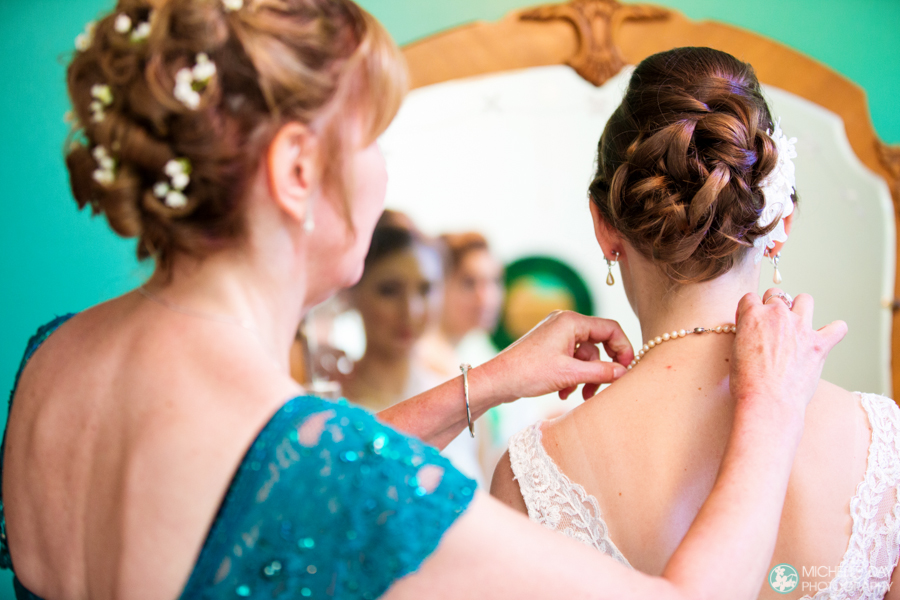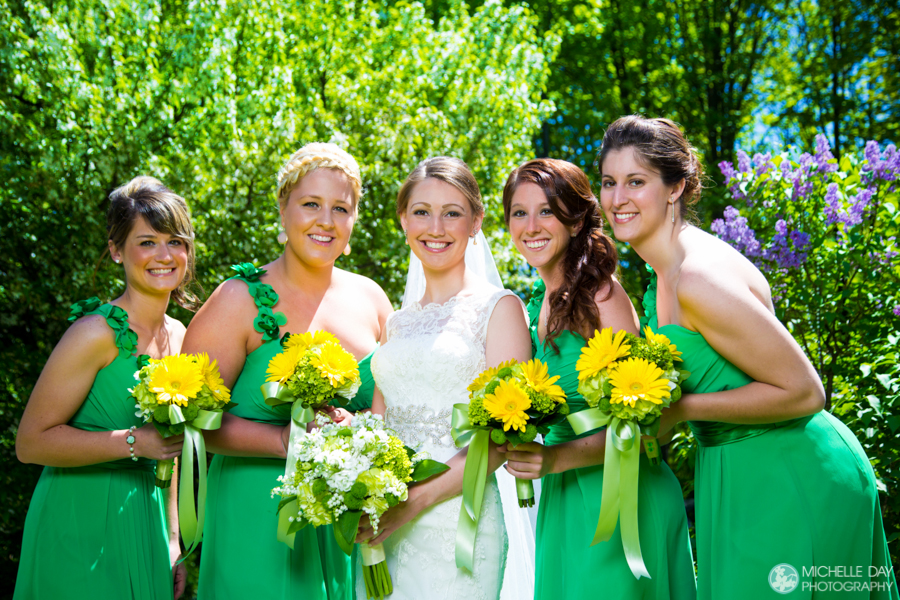 Such a fun group of ladies!!!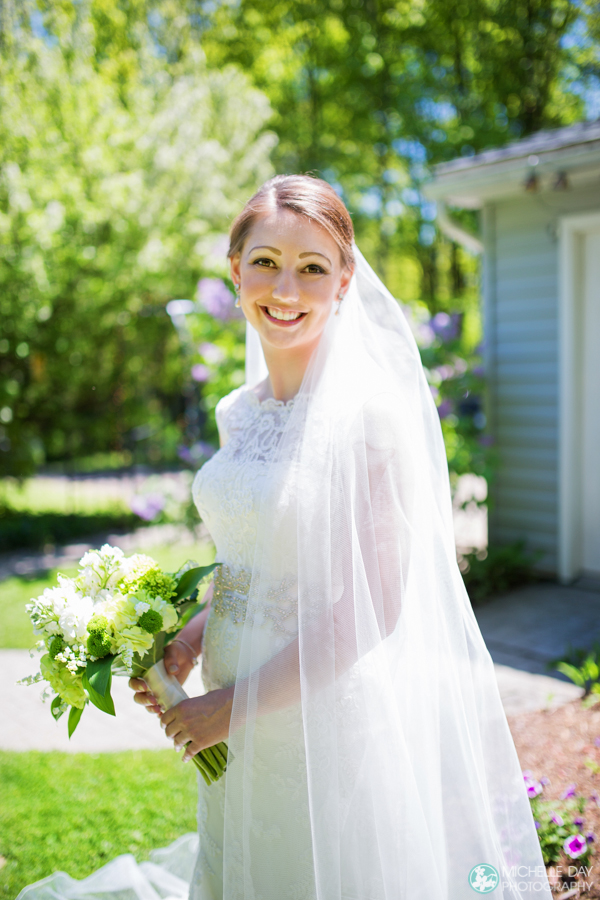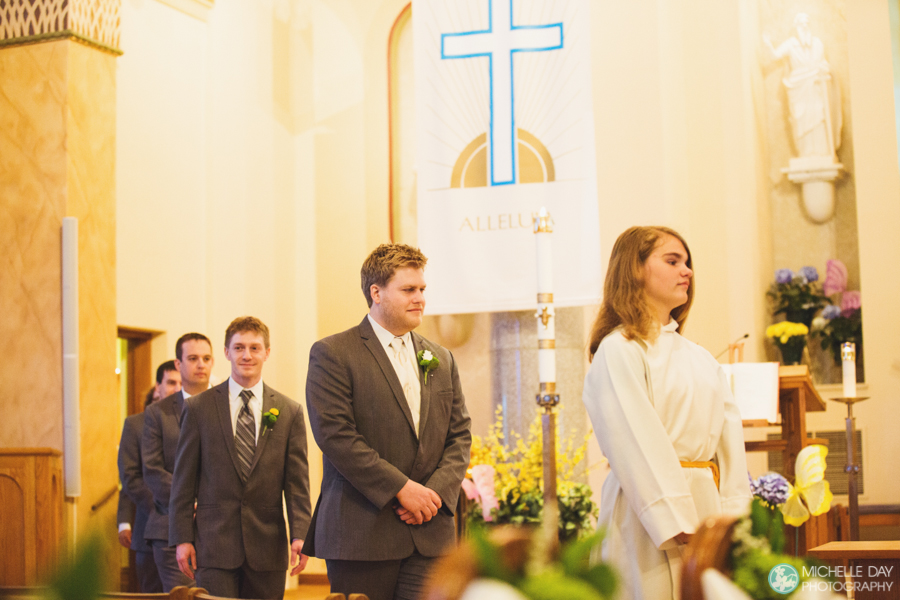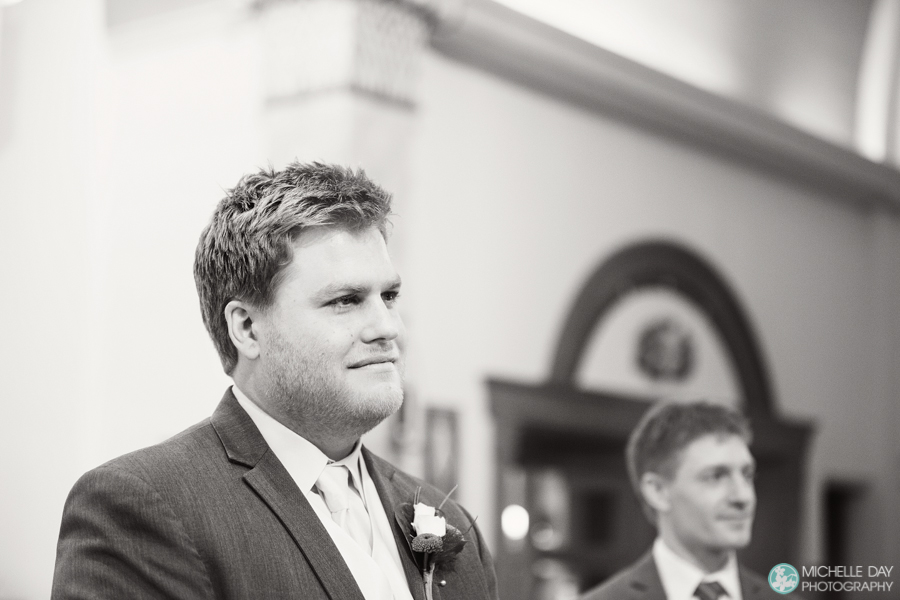 Remarkably one of my favorite moments of every wedding: That moment when the groom sees his bride coming down the aisle.  The best man is looking on proud as can be too.  I love everything about this image!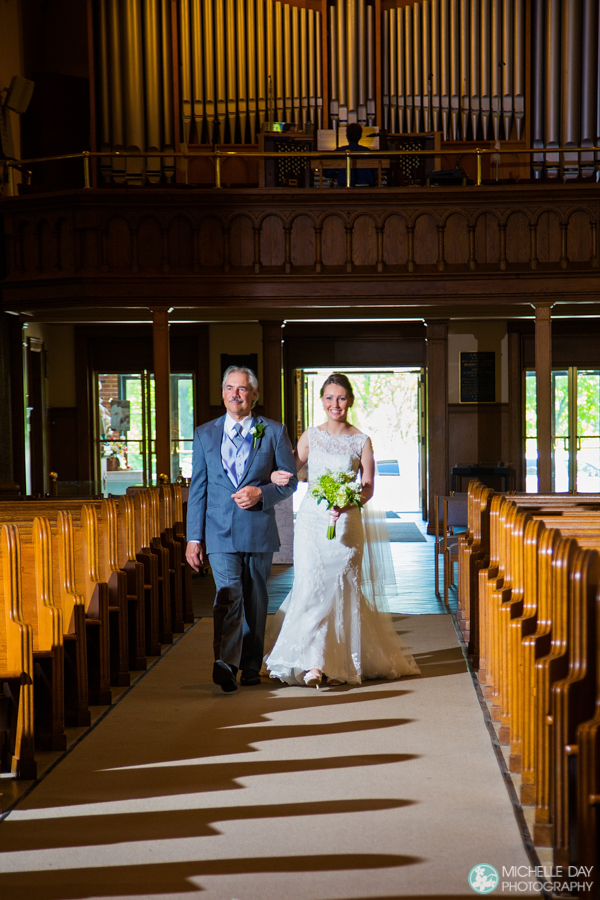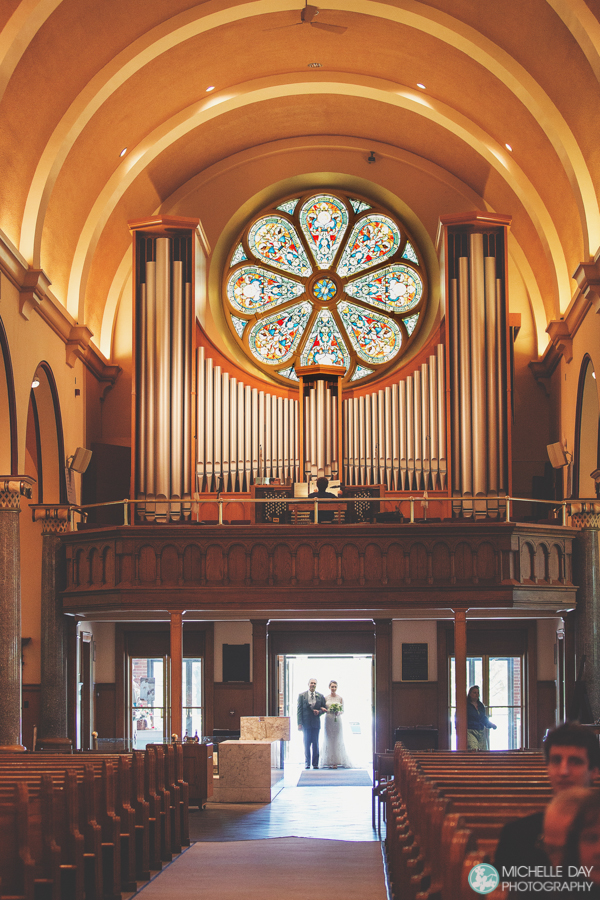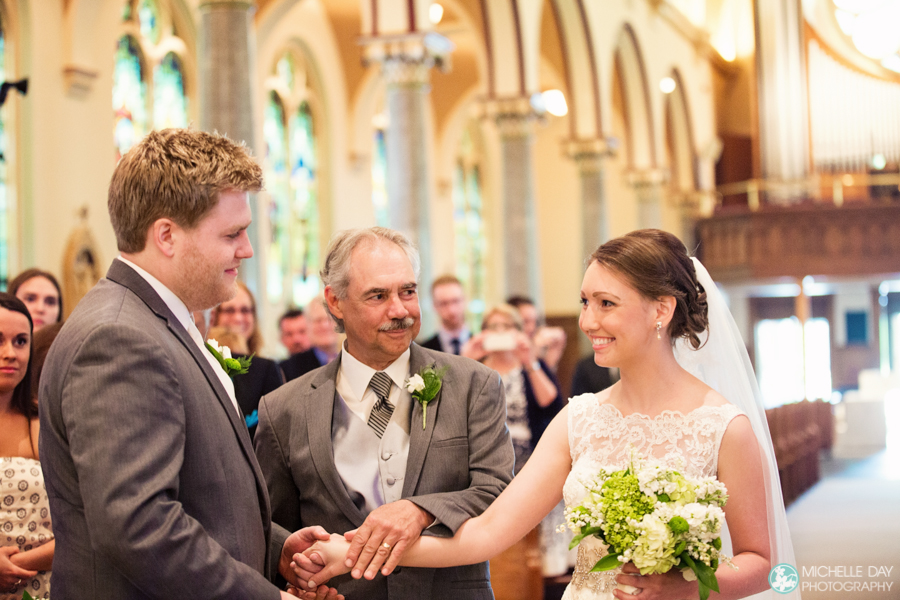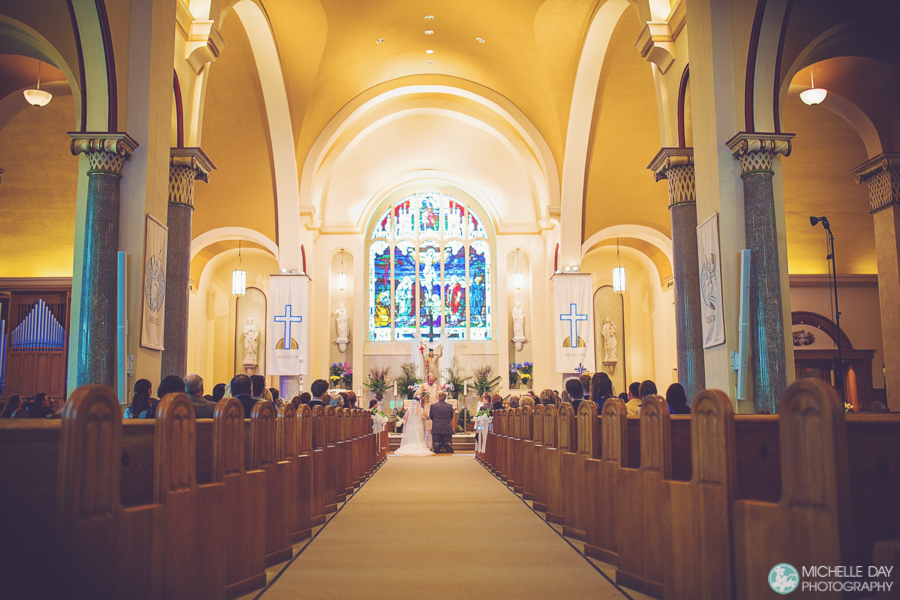 Probably needless to say but, this church is MASSIVE!!!  And beautiful!  One of the longest aisles I have ever seen!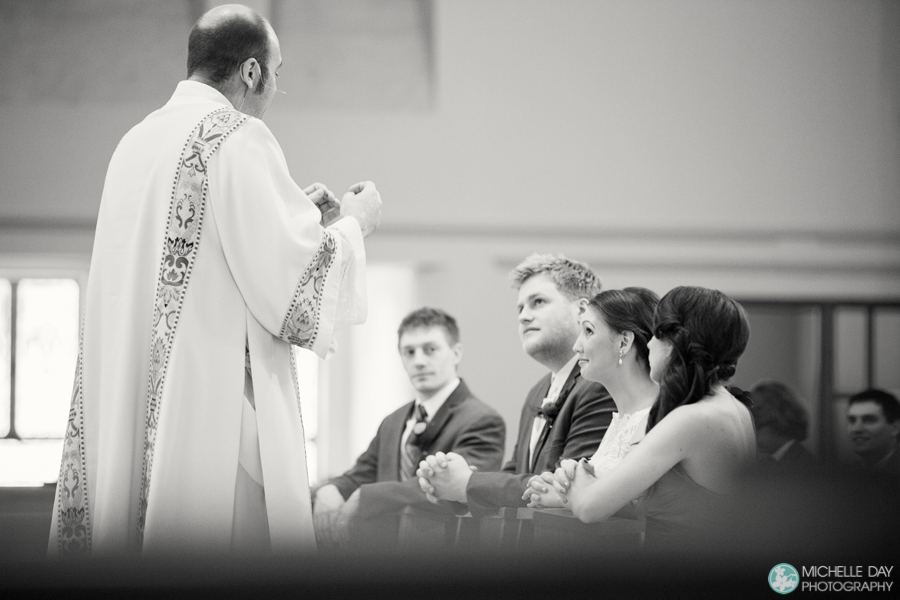 Taking in some good, sound advice from the Deacon and listening very intently!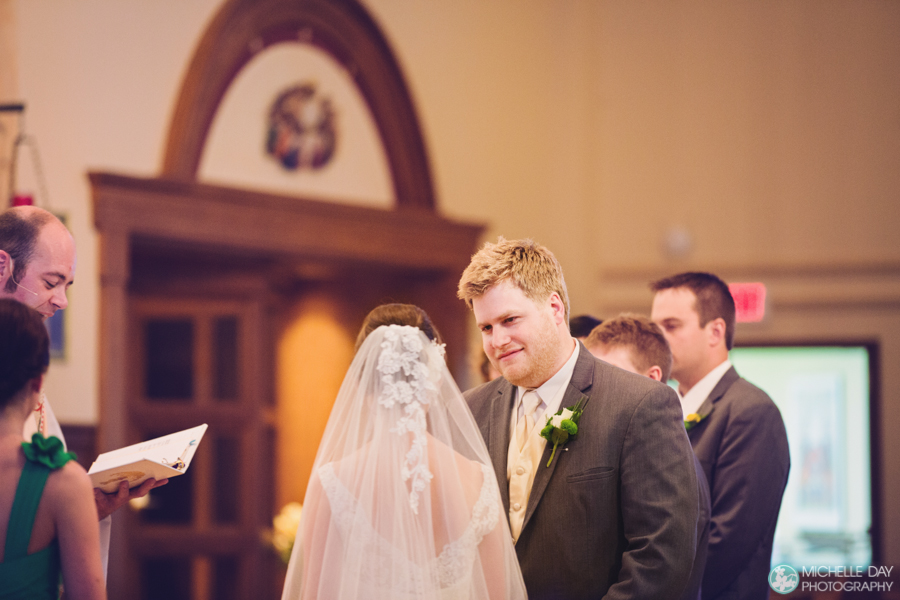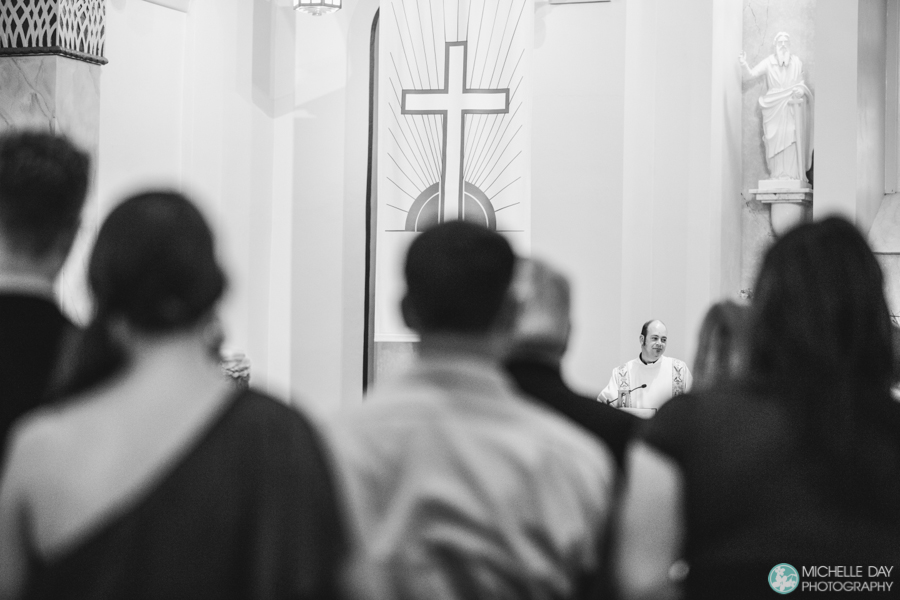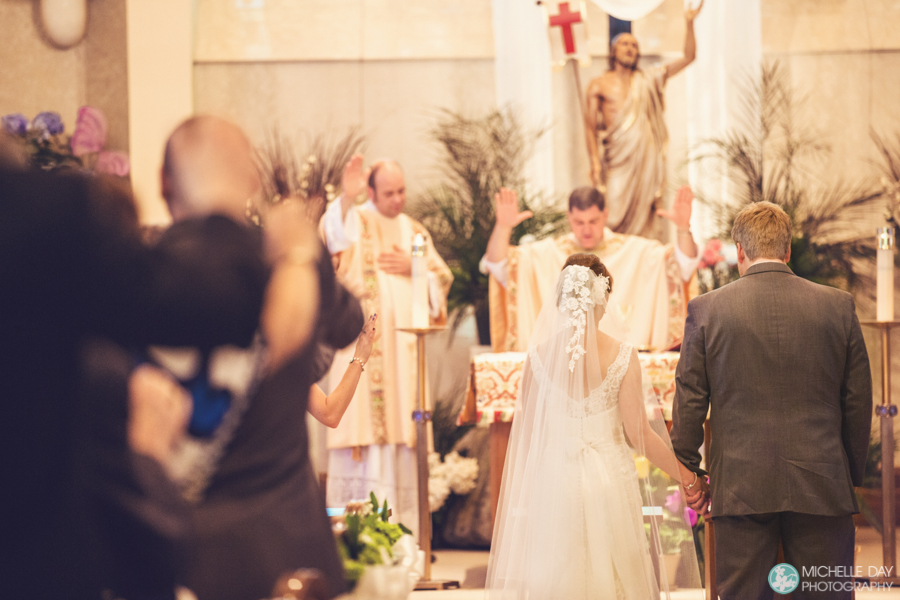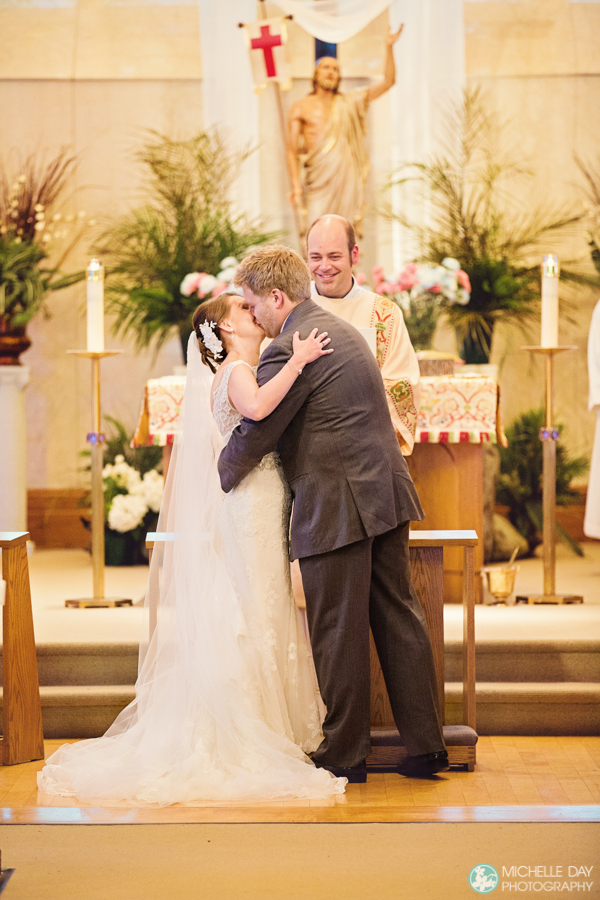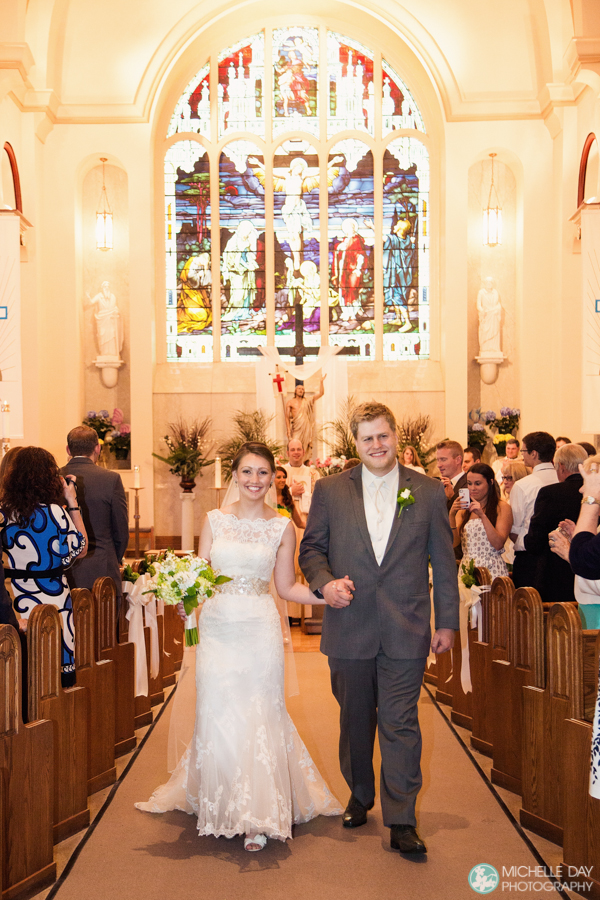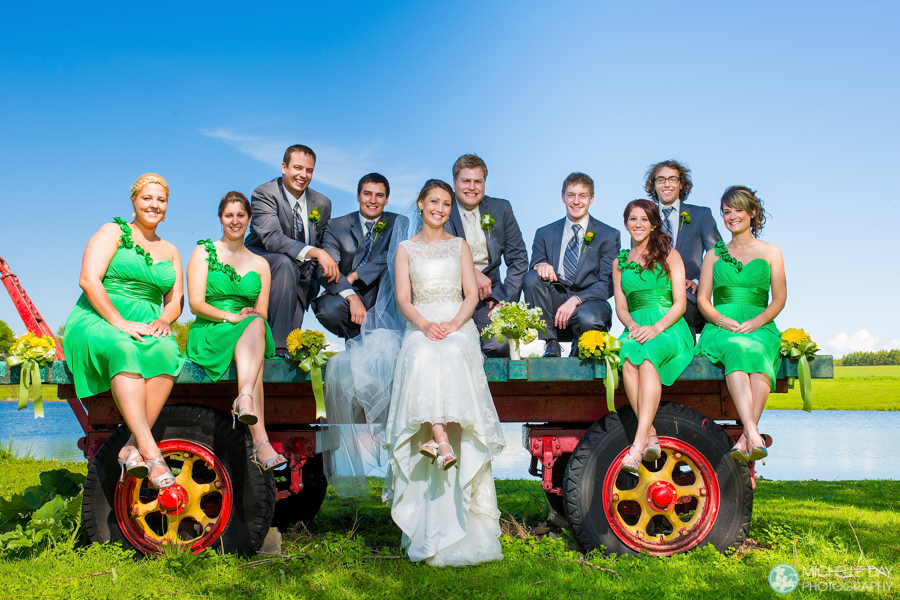 We headed to Winter's Pond in Langford, NY.  I absolutely love shooting here!  It's incredibly unique and full of endless possibilities.  If we had hours we could have been lost taking photo after photo after photo.  And this crew was up for anything!  Even sitting on an old, semi-dingy wagon.  I love it!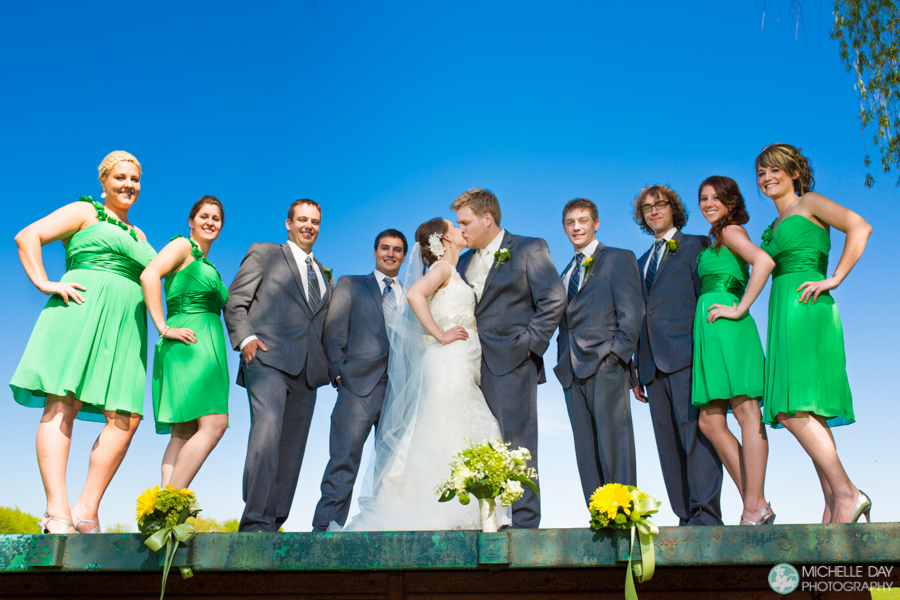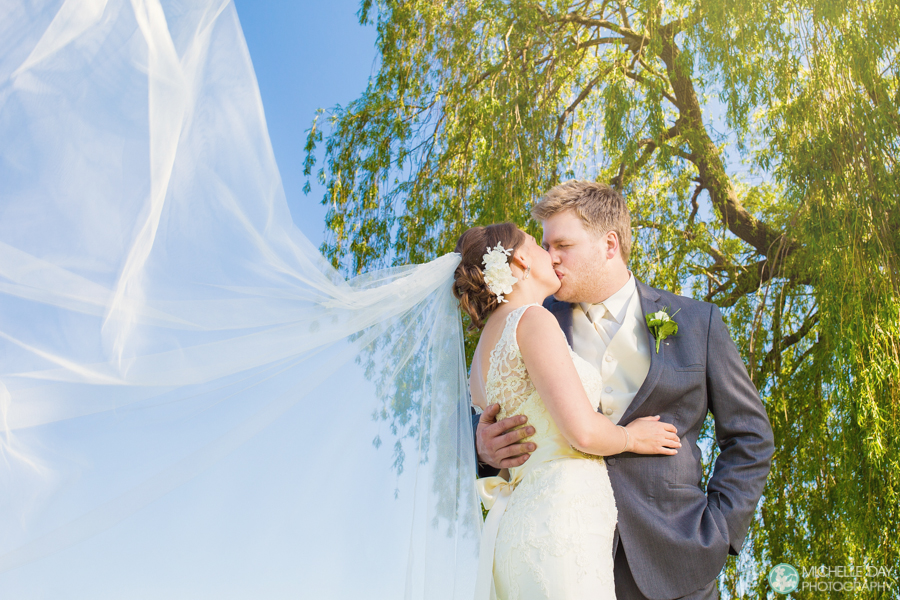 My absolute FAVORTIE shot of the day!  We all has a laugh as Alyssa's veil was suddenly windswept and almost took a dive in the pond.  I ran after it but thankfully did not need to make a rescue!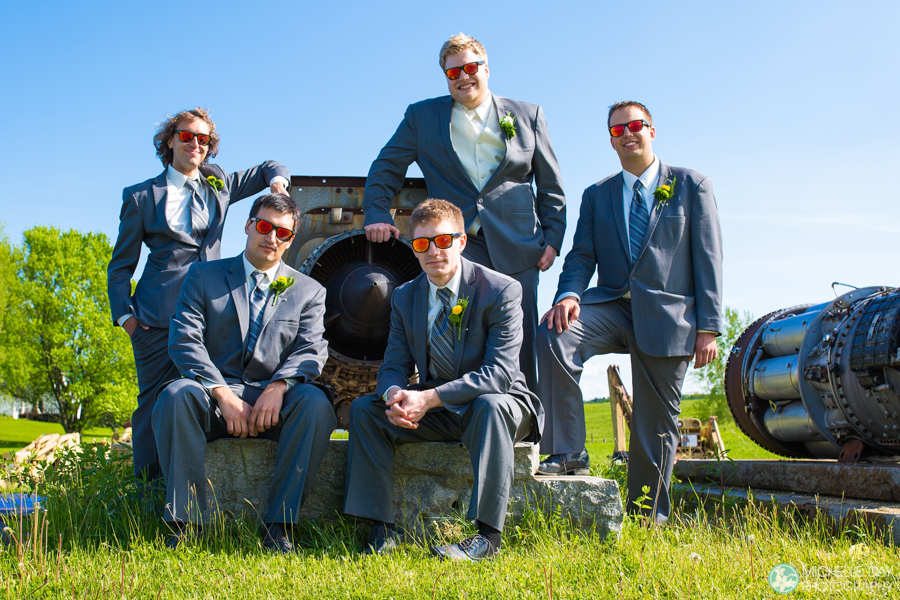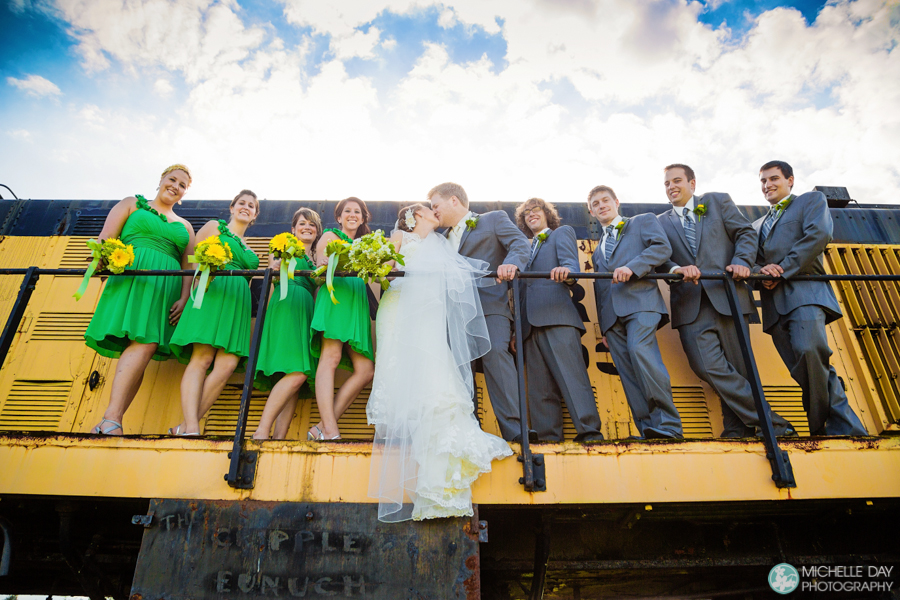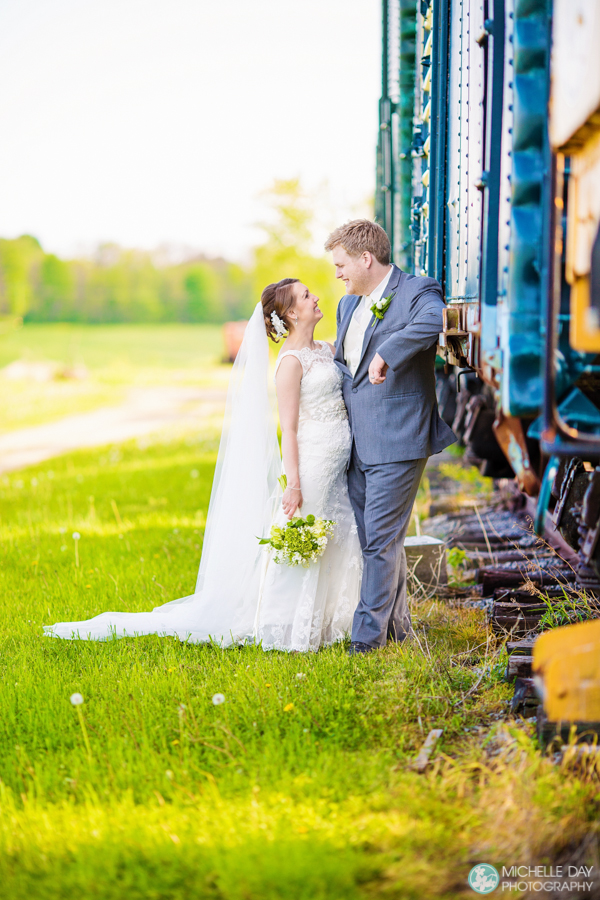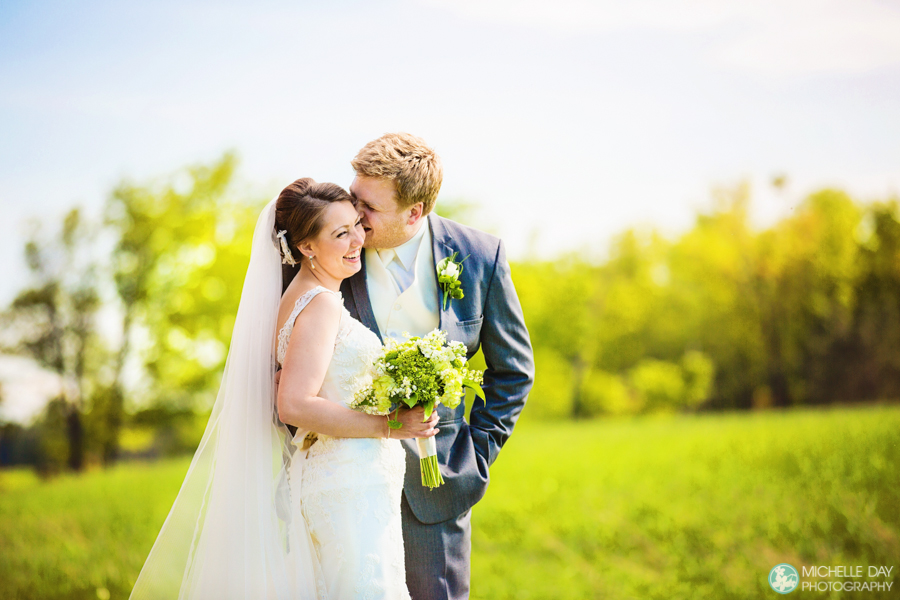 So much pure love and happiness I can't stand it! :)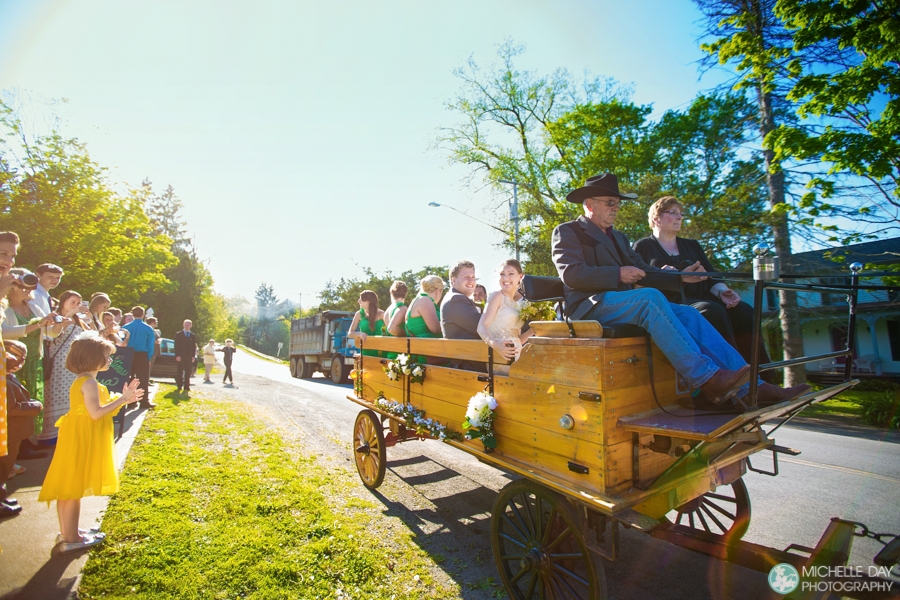 Arrival by horse-drawn carriage?!  Now that's riding in style!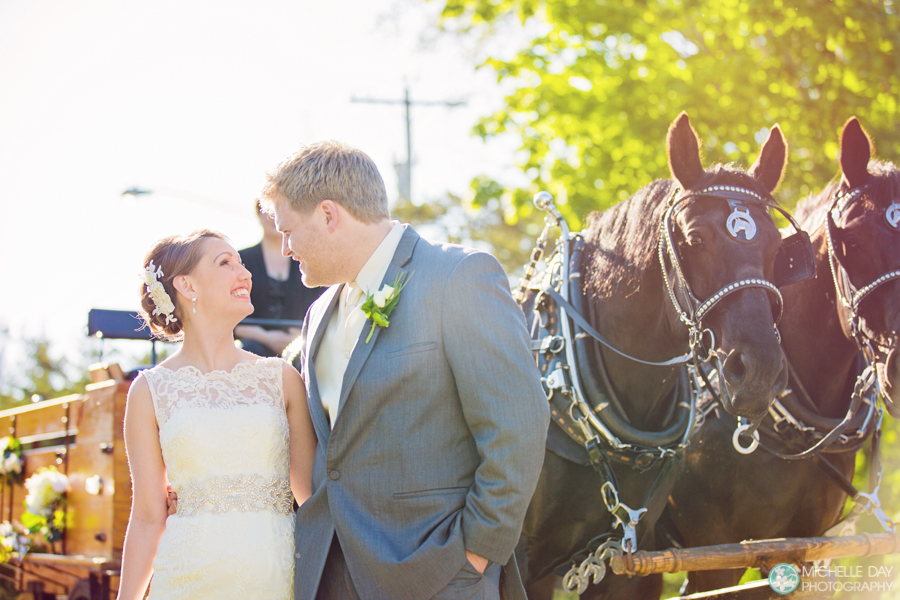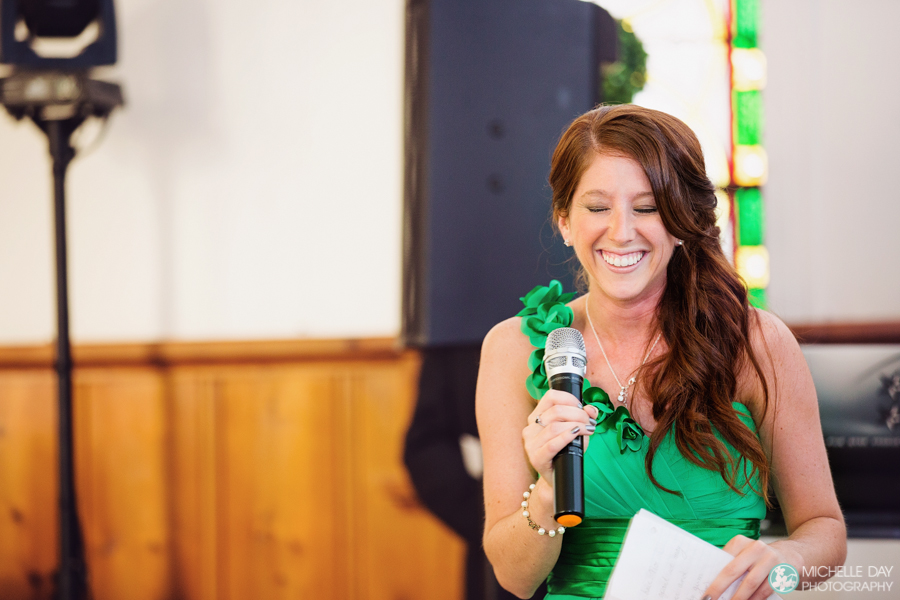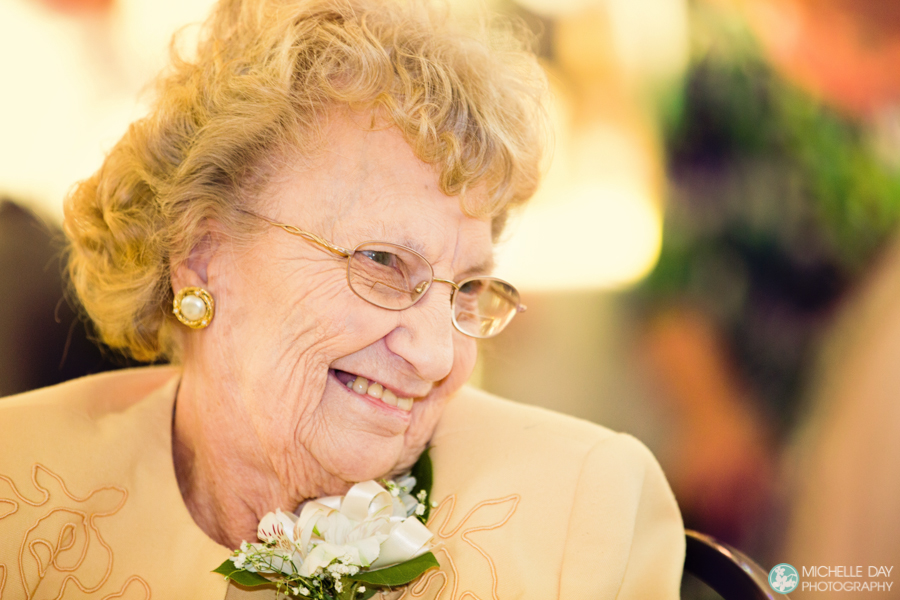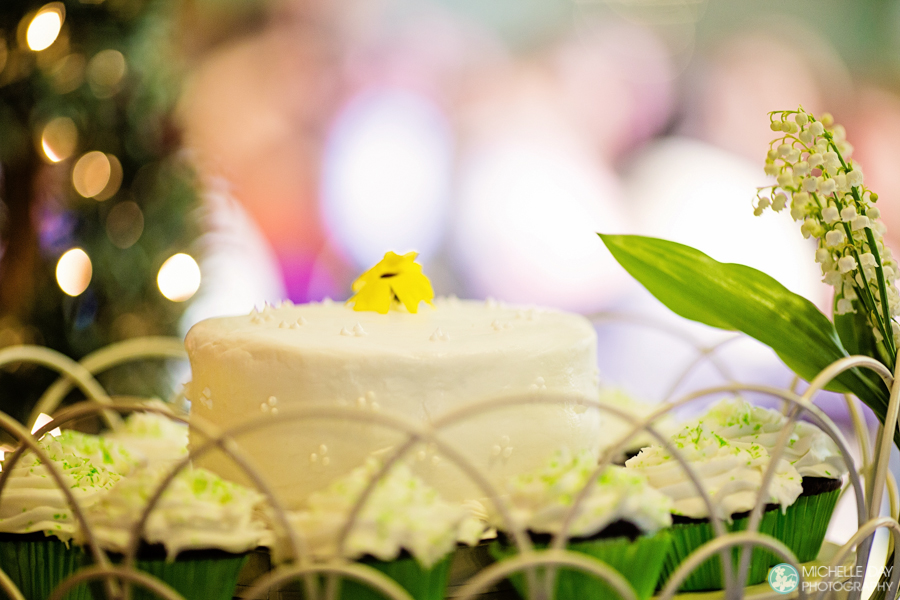 Yummmmm!  Somehow I resisted a cupcake despite the sweet and invigorating smell of vanilla frosting that wafted towards me as I took these shots!  It was homemade by a family friend too!  What a great touch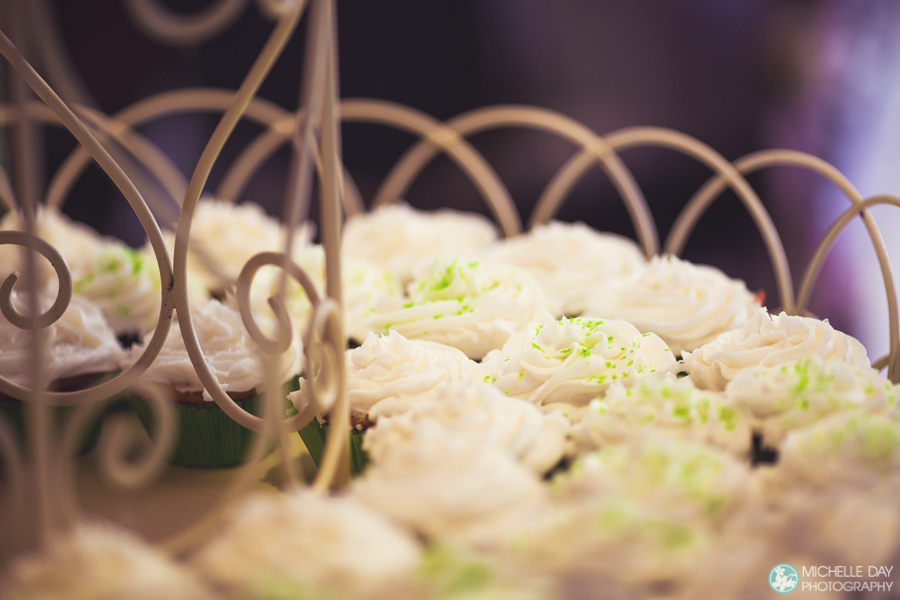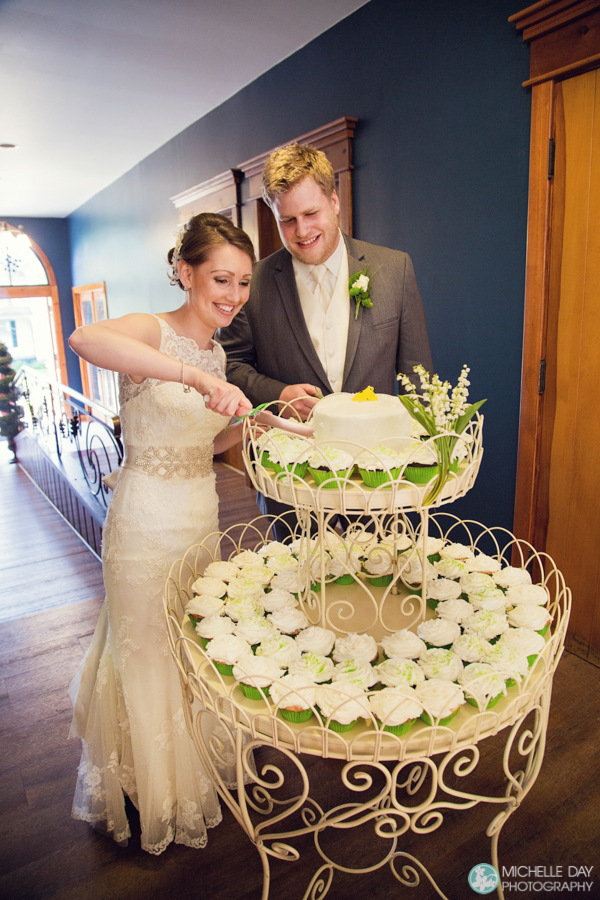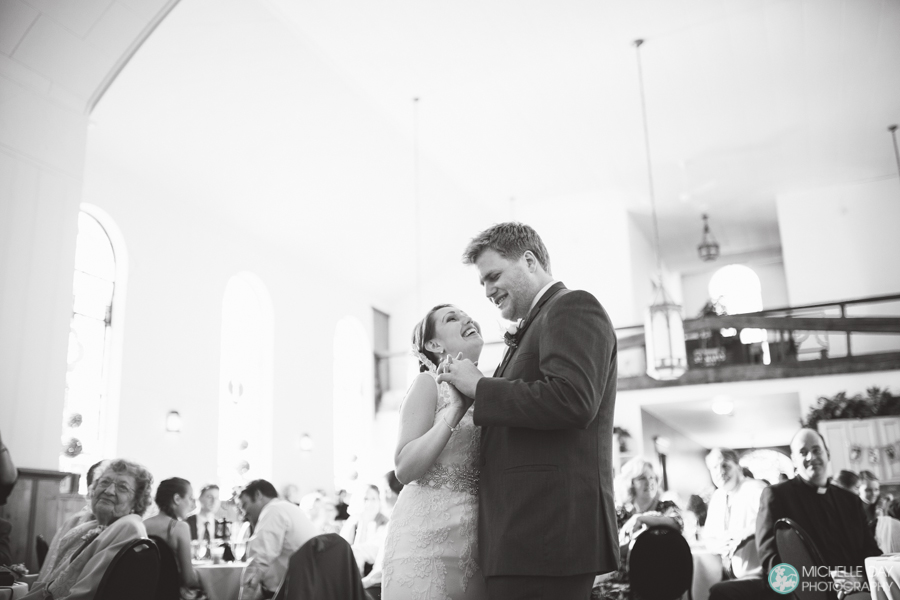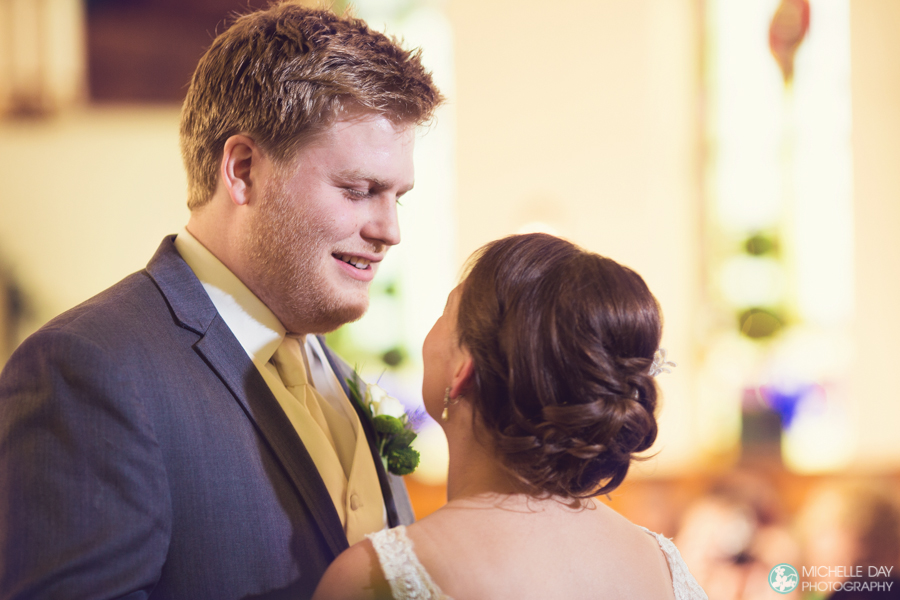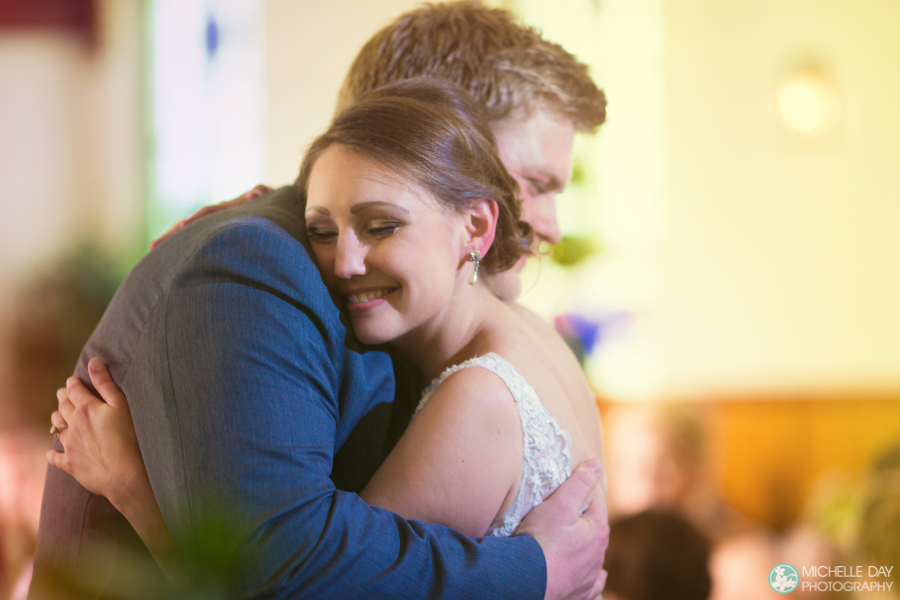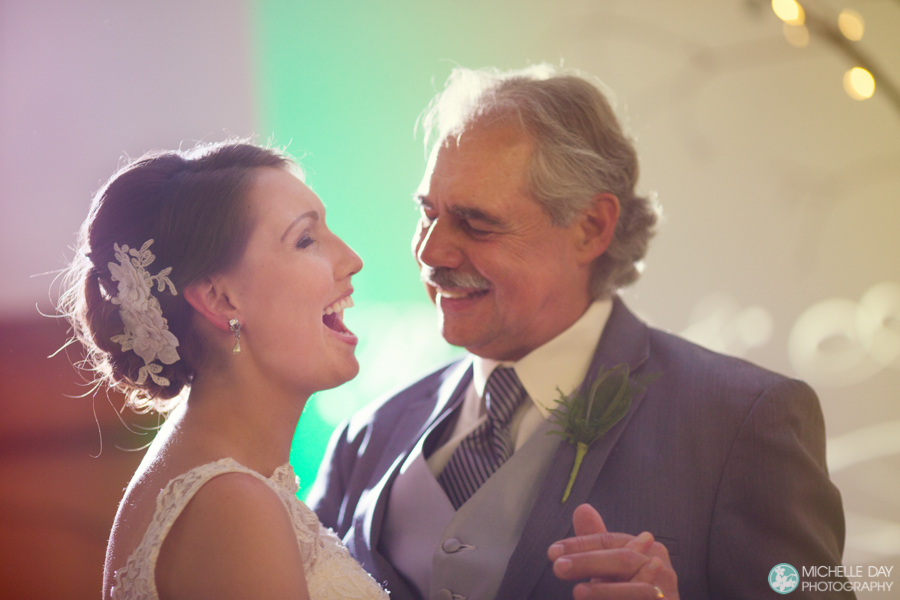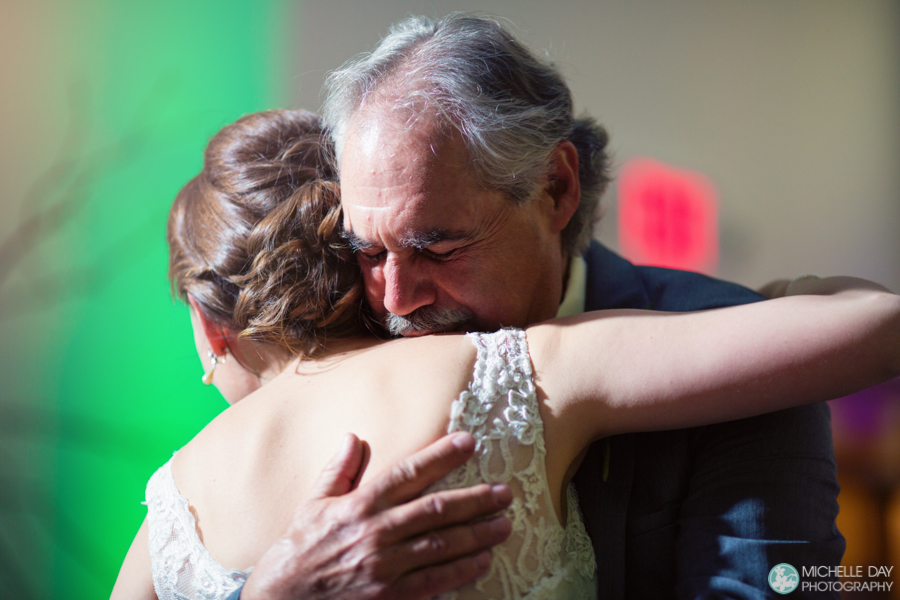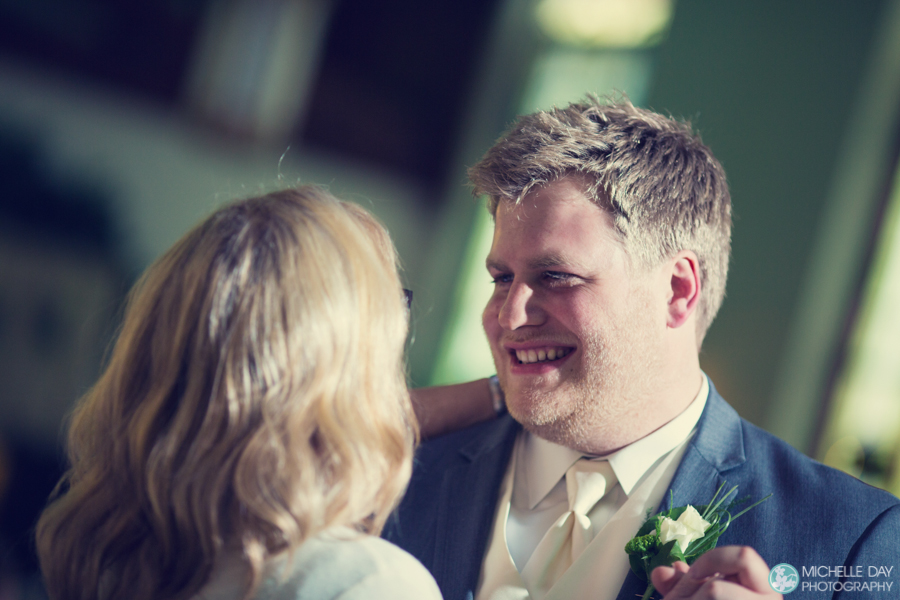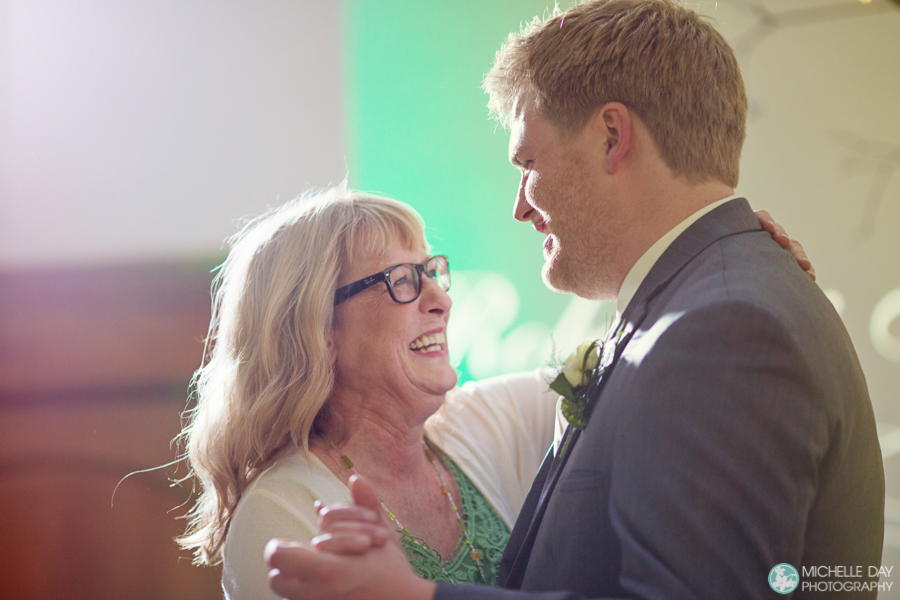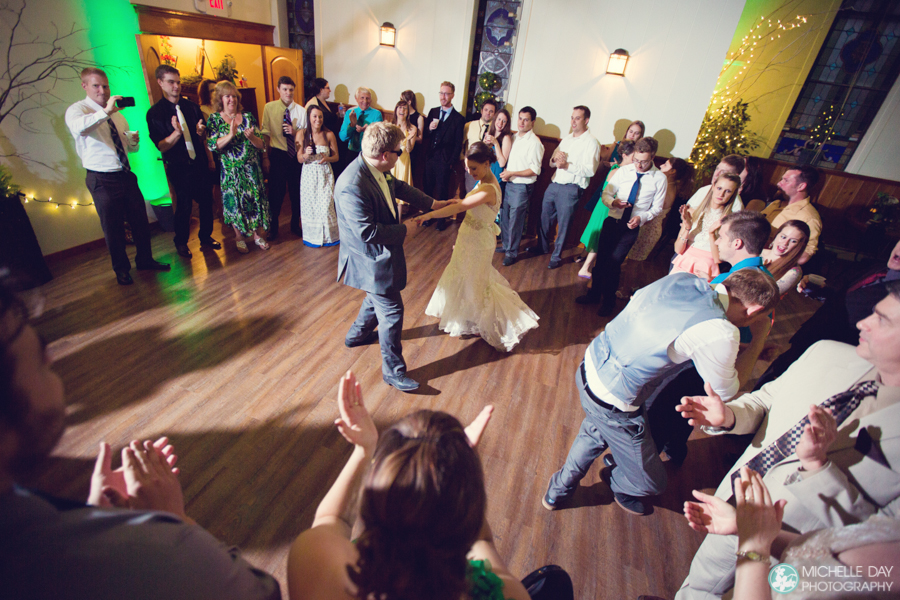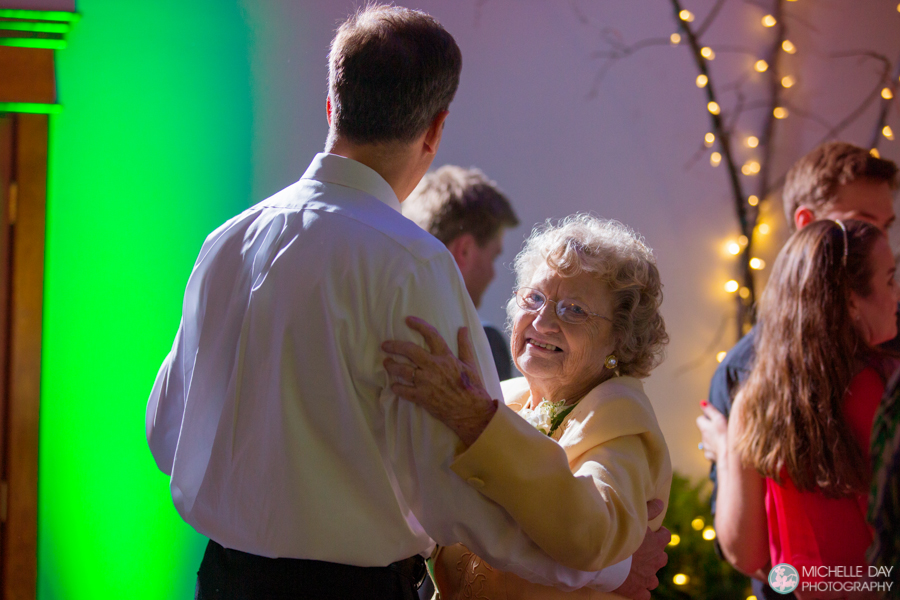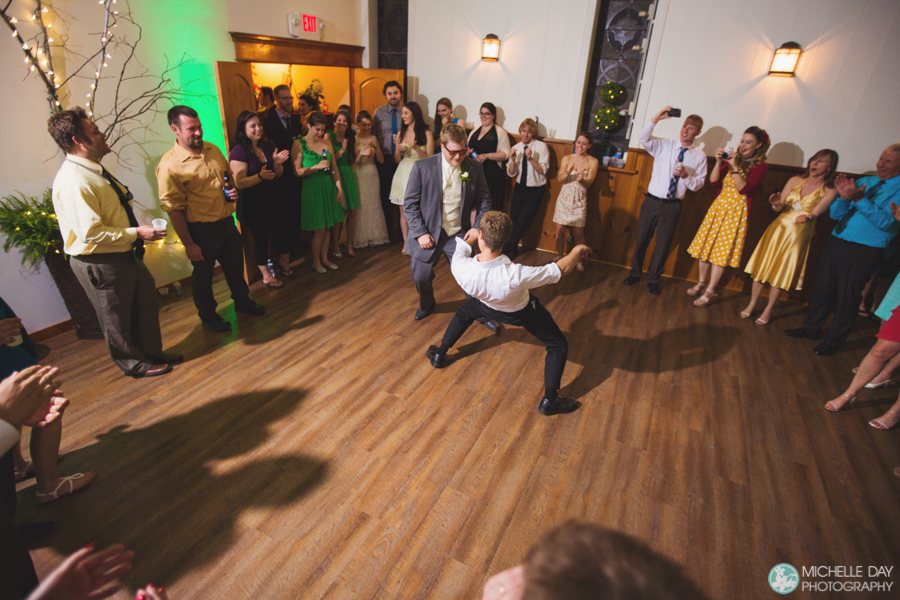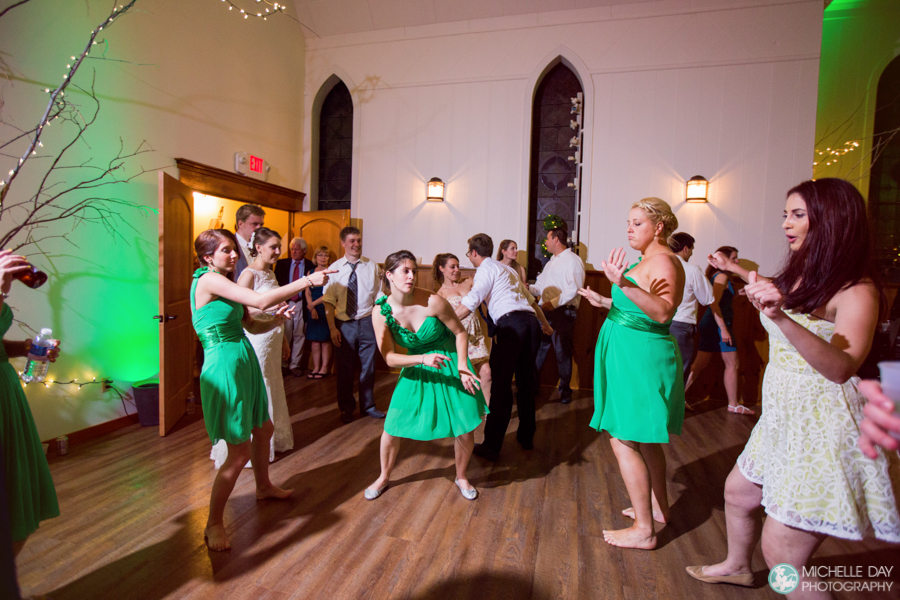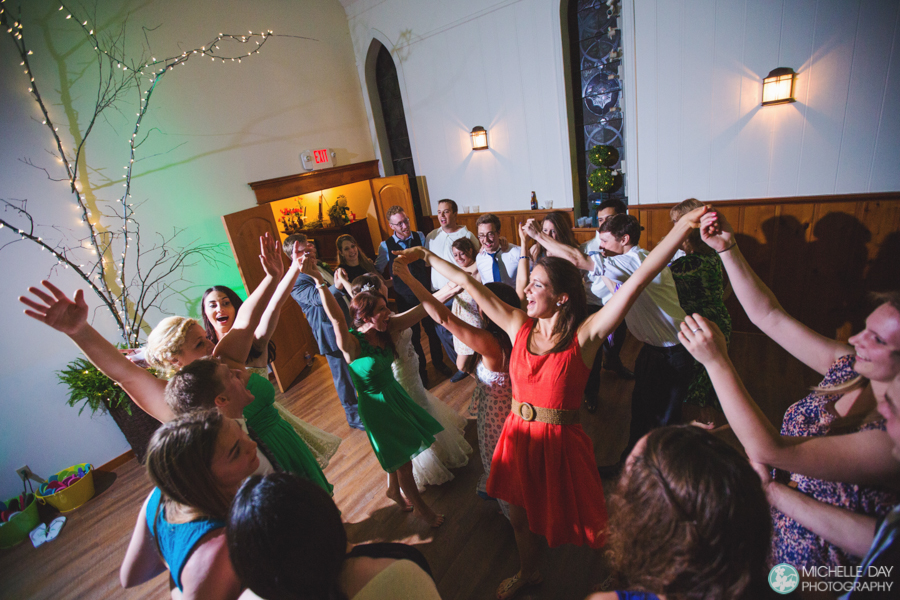 Five Star Productions had the dance floor PACKED all night!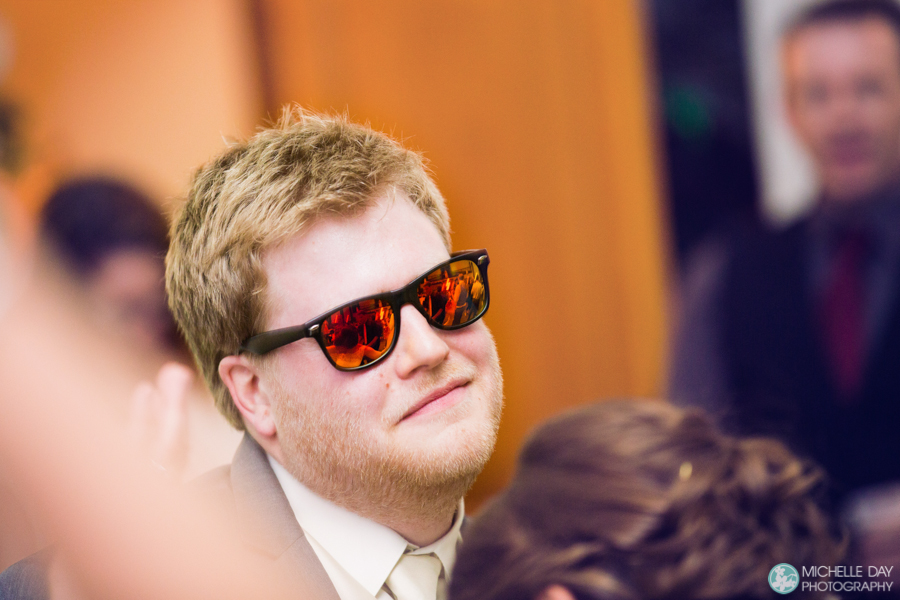 Thank you Alyssa and Bob for a wonderful wedding!  I had a great time working with you to capture some beautiful memories!
Buffalo NY wedding photographers, Michelle Day Photography is a boutique photography business in Buffalo, NY.  Owner Michelle Day provides a unique and non-mainstream experience to her brides and families.  Planning a wedding in Buffalo, NY, Rochester or anywhere in Western New York?  Contact Michelle Day Photography today!