Gill & Sara | Becker Farms | Buffalo Wedding Photographers
Buffalo Wedding Photographers
Gill and Sara gave me a unique experience this summer: A thursday wedding!!! Gasp!  I have to say I was a big fan.  Of course I still love all my weekend weddings.  I wouldn't be here without them.  But seriously, Gill and Sara's wedding was a breath of fresh air in more ways than one. Let's start: These two are a very simple couple with hearts full of love for one another and it shows.  They were married near Buffalo at one of my favorite venues in Western New York, Becker Farms and Vizcarra Vineyards.  Gill's dress was perfect for her and Sara's modern rustic chic vest, tie and pants were on point with fashion :)  I loved the color scheme of treys, yellows and blues and this wedding was FULL and I mean FULL of DIY decor and props.  Gill is an artist as well so she had this wedding thing in the bag from the start!  I continuously told them throughout our formal portrait time, running around the farm, they were so easy going and their simple desire for just a beautiful day and the opportunity to be together and share and celebrate their commitment showed in the natural beauty of their images here.  I remember Gill saying "are we not the most awkward couple you've ever photographed?!" Or something along those lines.  Absolutely not!  Gill and Sara it was such an honor to be a part of making your wedding day a huge success.  I hope you enjoy this collection as much as I do!  Cheers!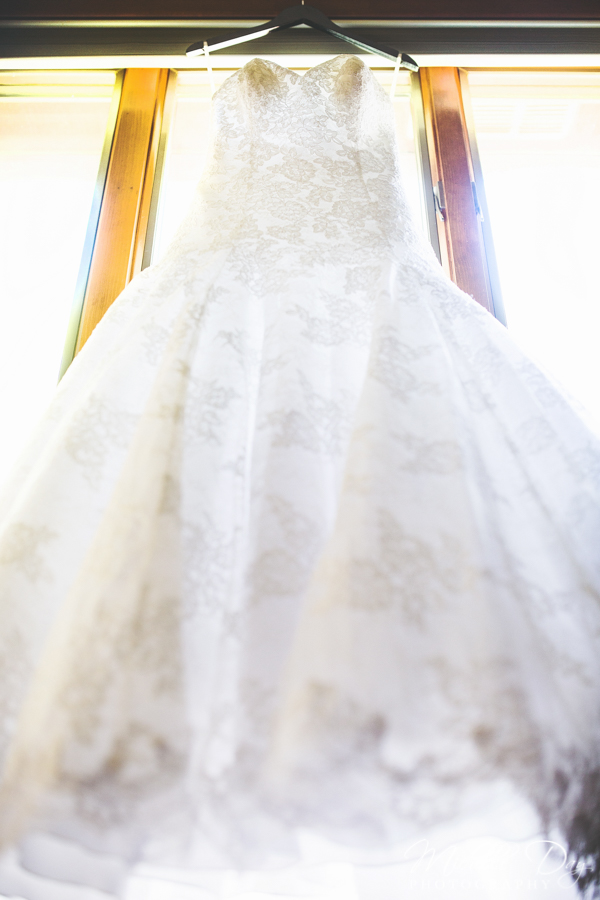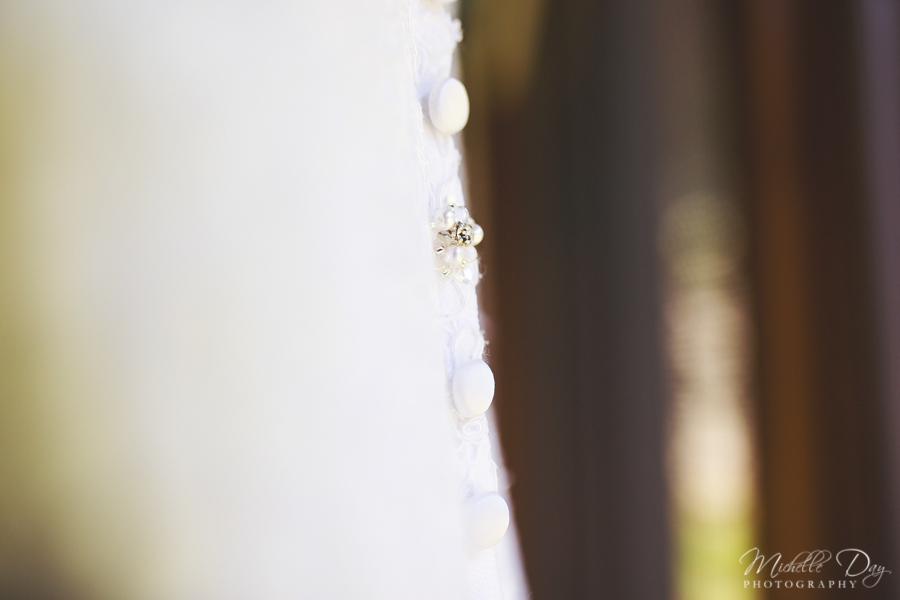 I love little tiny details....like buttons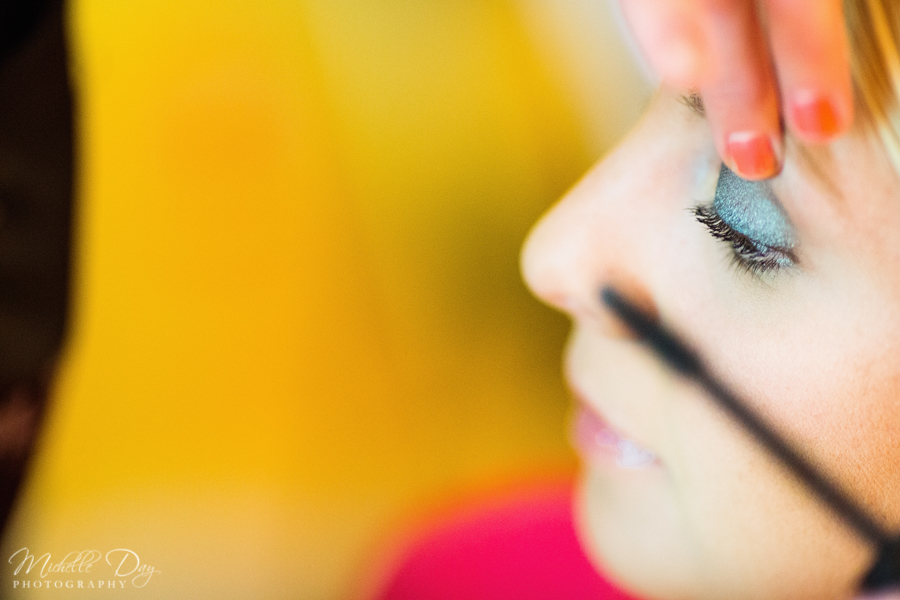 My absolute favorite FAVORITE part of the day: Getting ready.  Undoubtedly, we always get these cool, creative shots with a ton of saturation!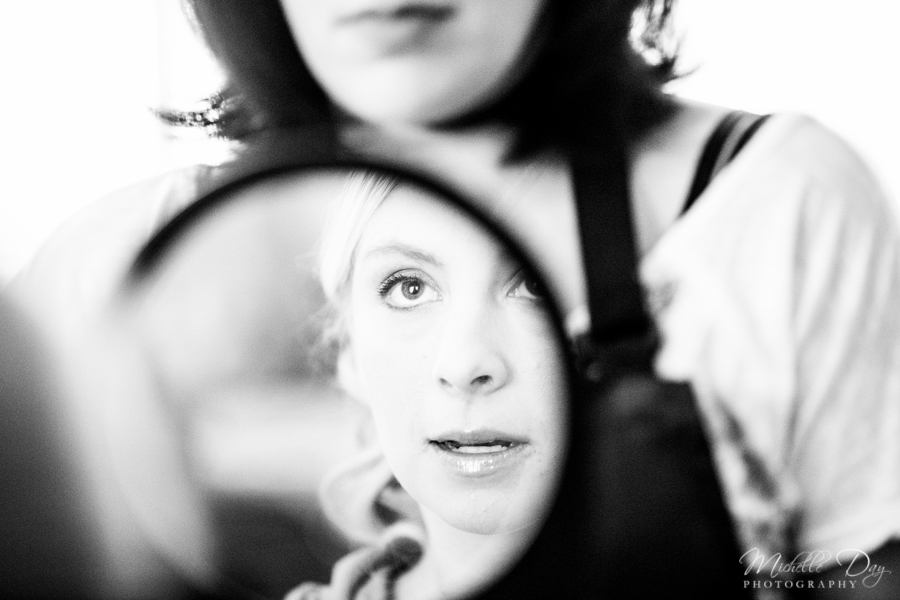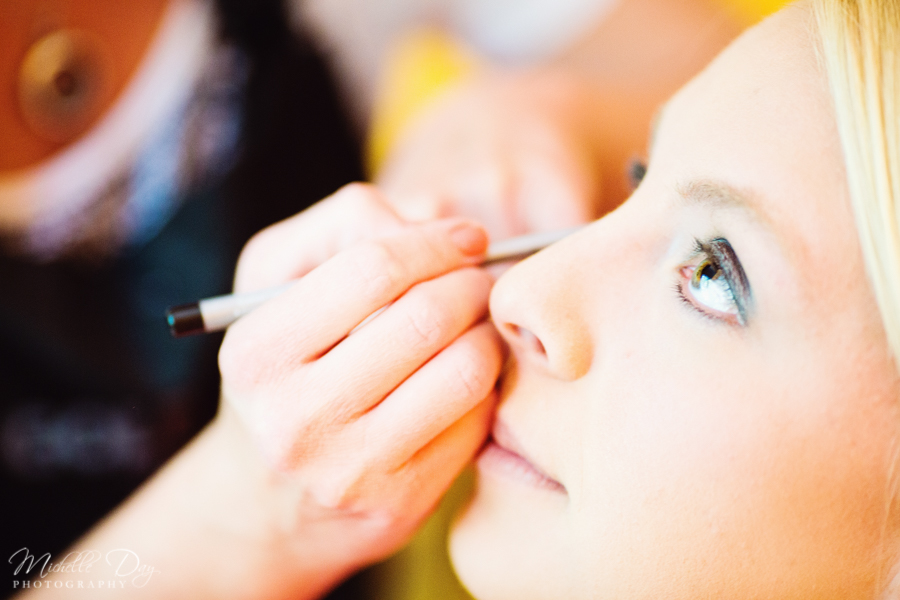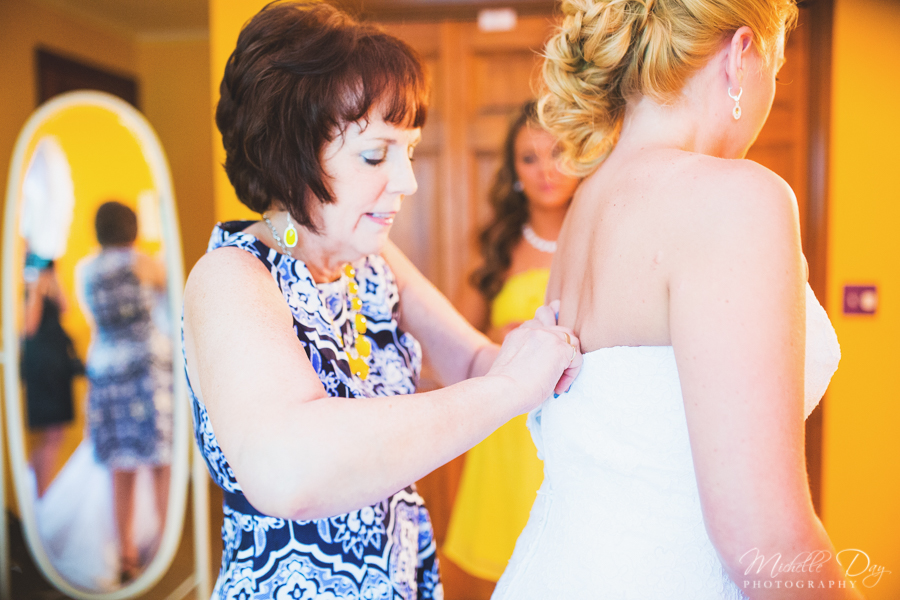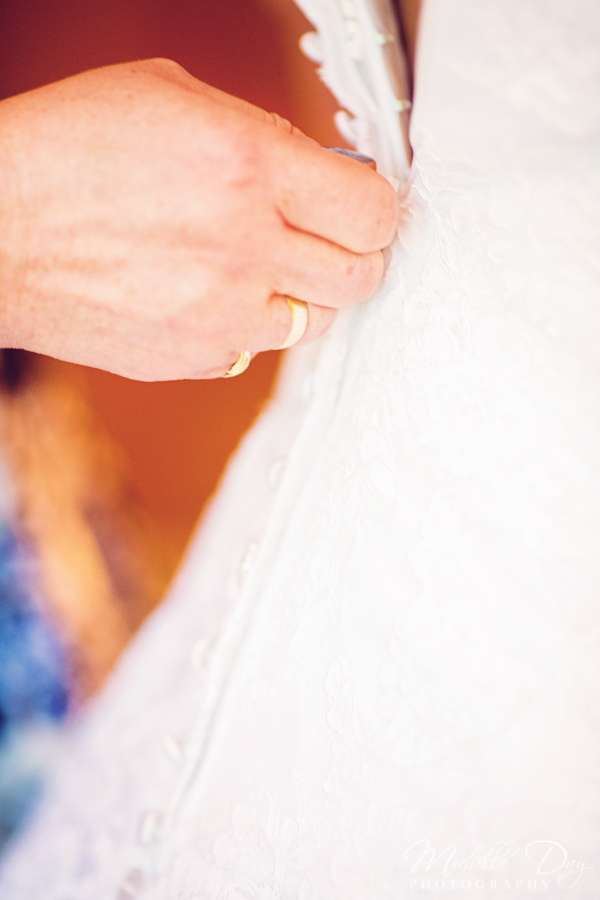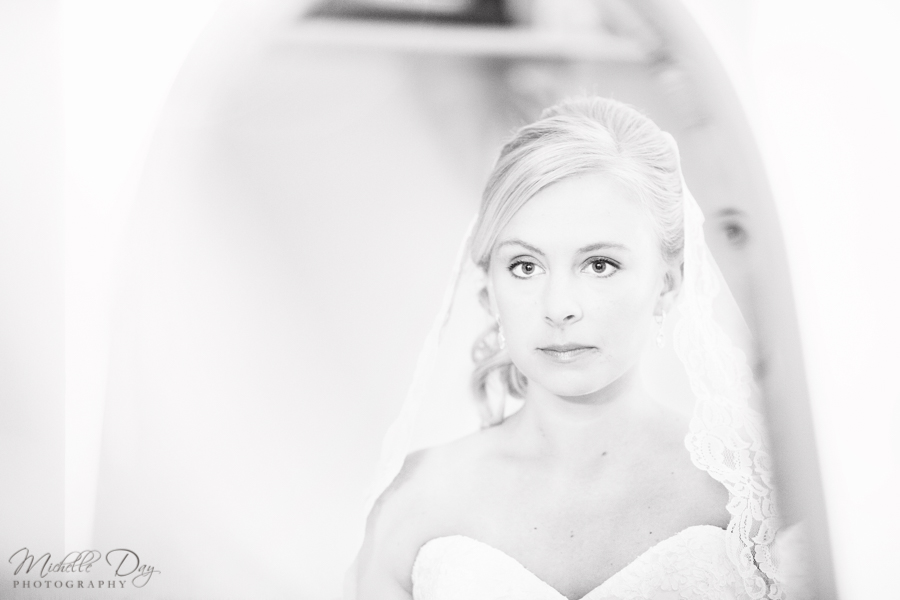 Gill wore the same veil her mother wore for her wedding.  I am a sucker for these nostalgic details that couples integrate into their day. It brings deeper meaning and spirituality to the whole wedding.  AND the veil went PERFECTLY with her dress!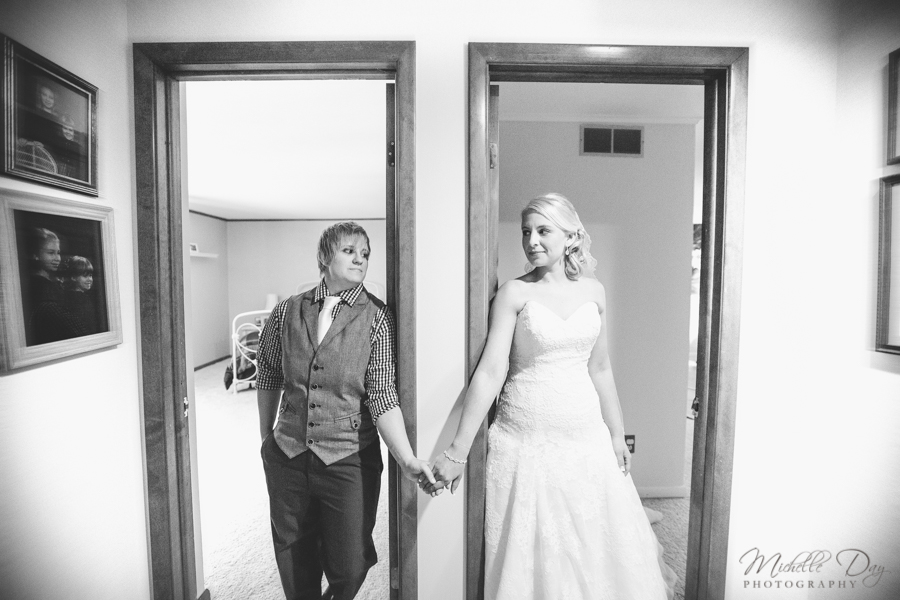 Gill and Sara planned a first look but we wanted to do something artsy in composition.  I had them stand in separate doorways and hold hands, looking in the direction of one another but each unable to see the other.  So close yet so far away.  It was a very cute moment.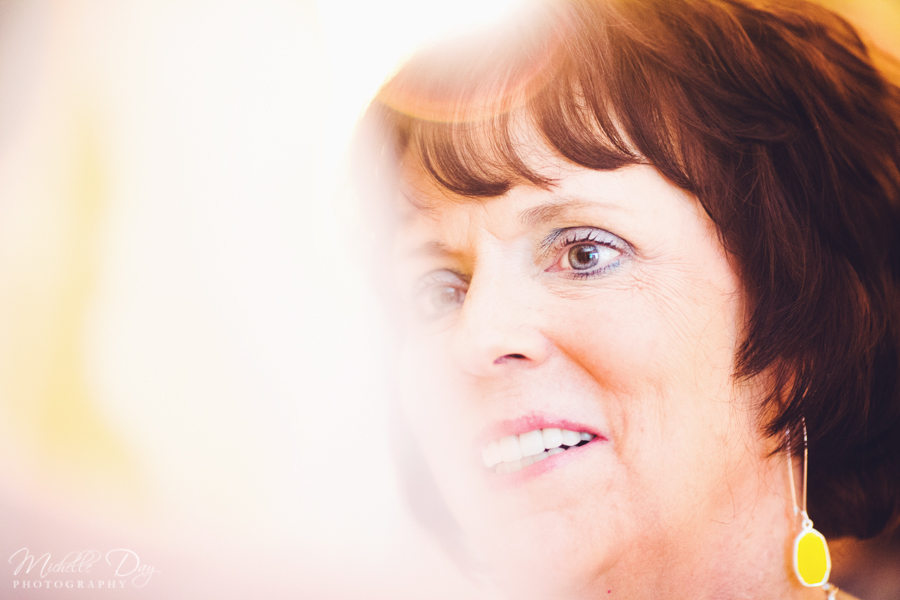 Proud mama!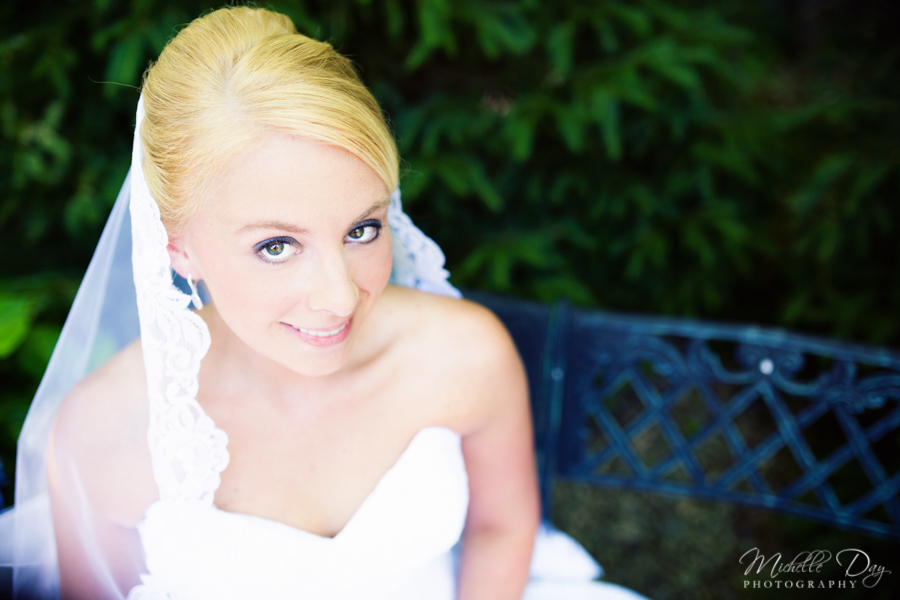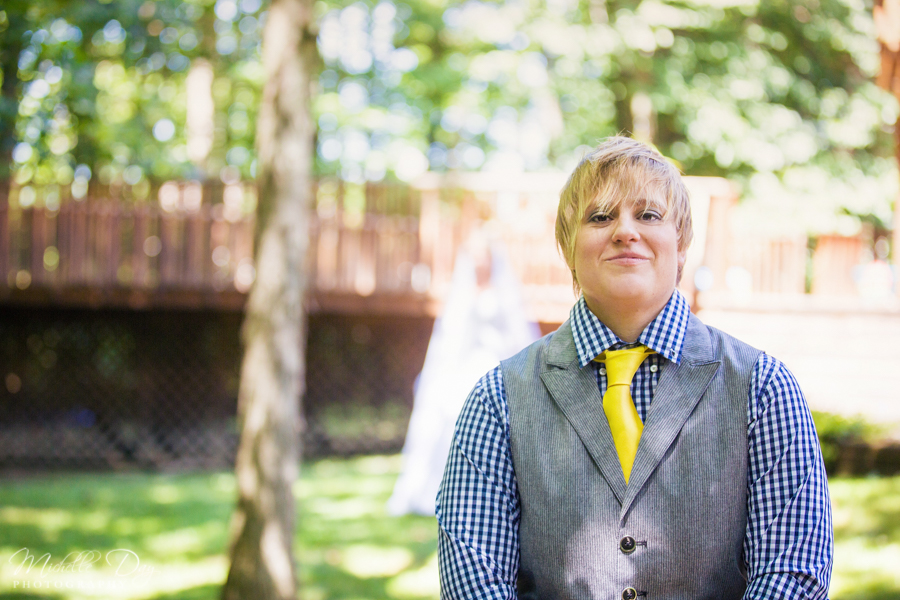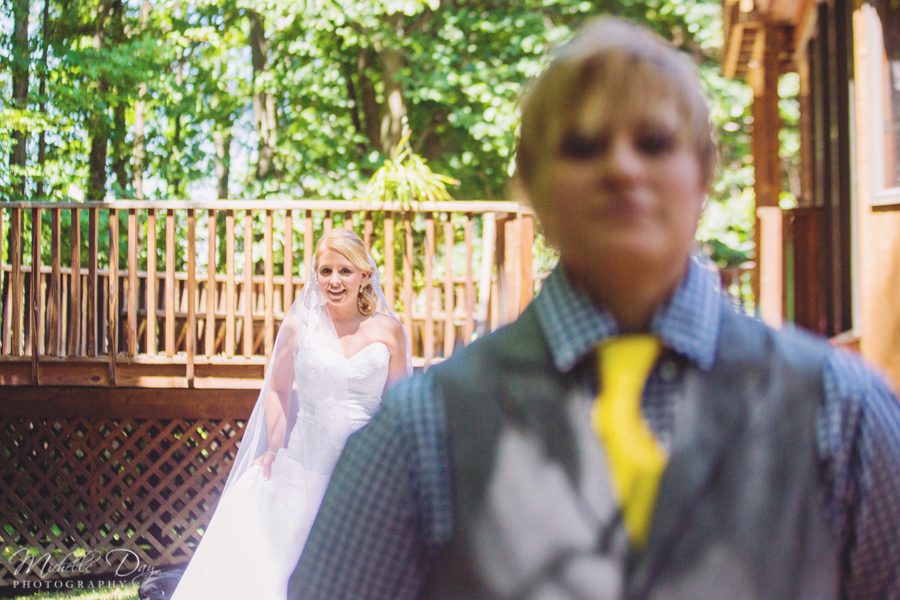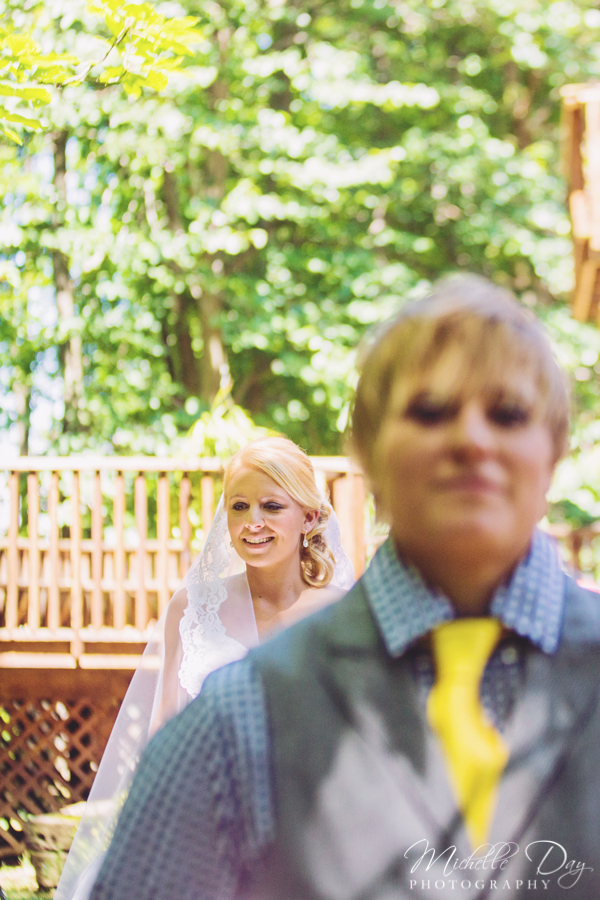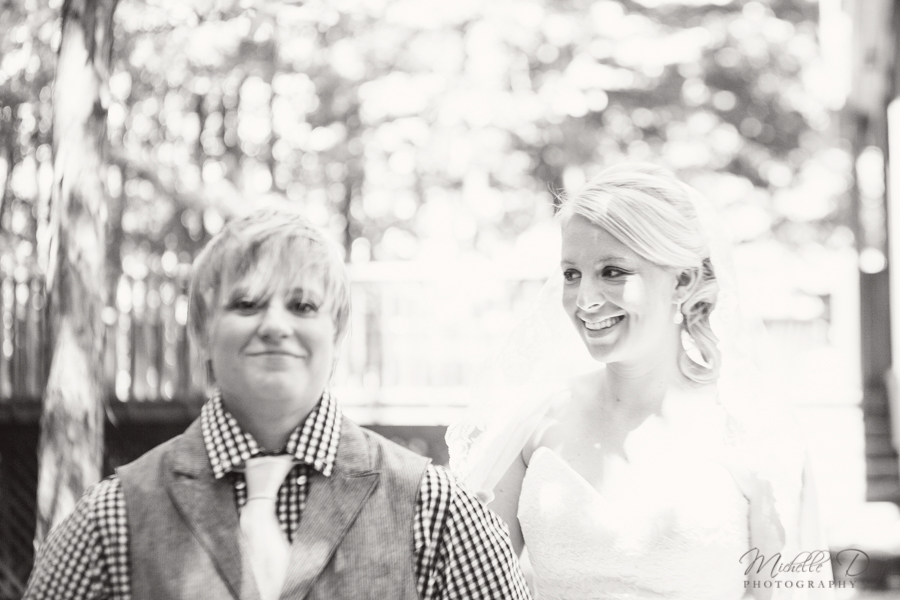 The moments of a first look always make me melt.  I swear I anticipate the reveal as much as the bride(s) or groom(s).  It always gives me goosebumps.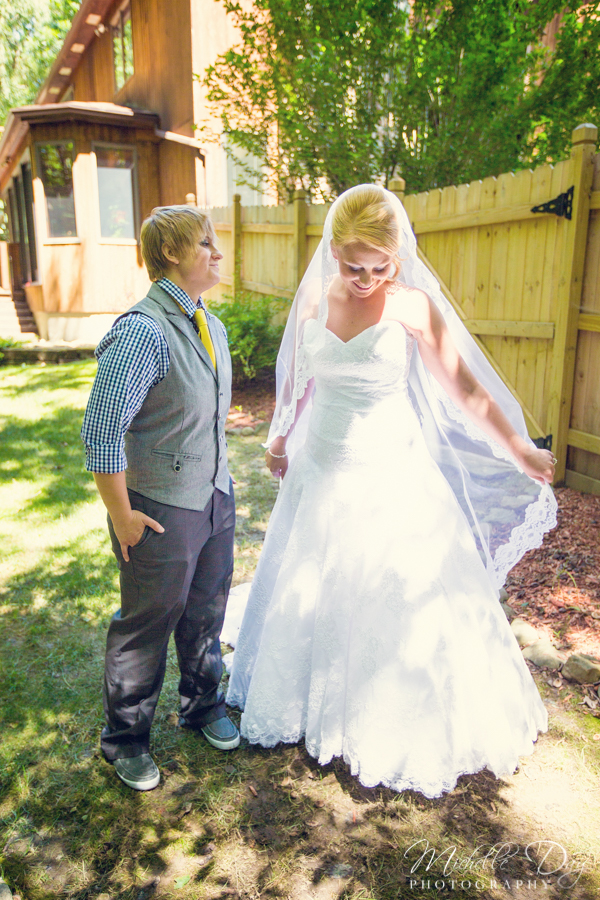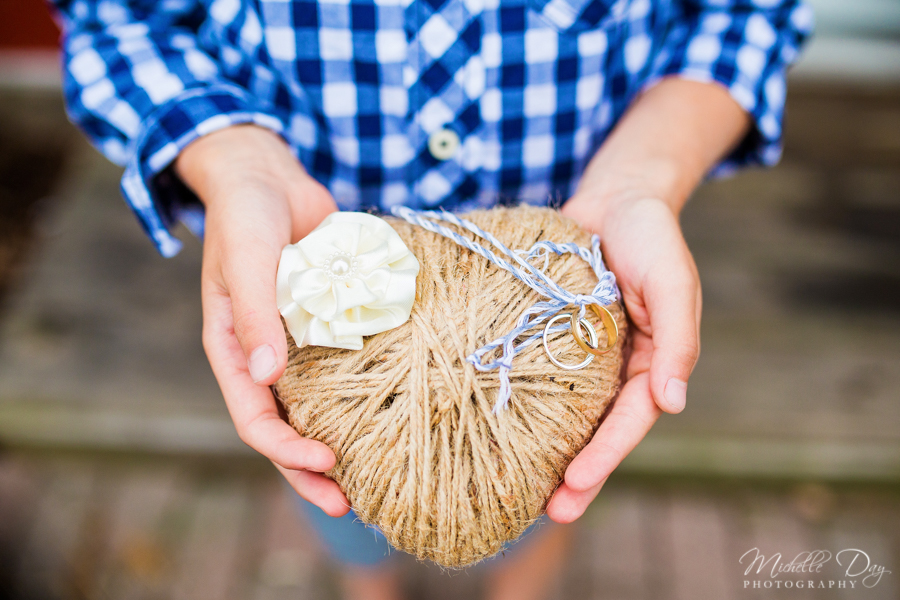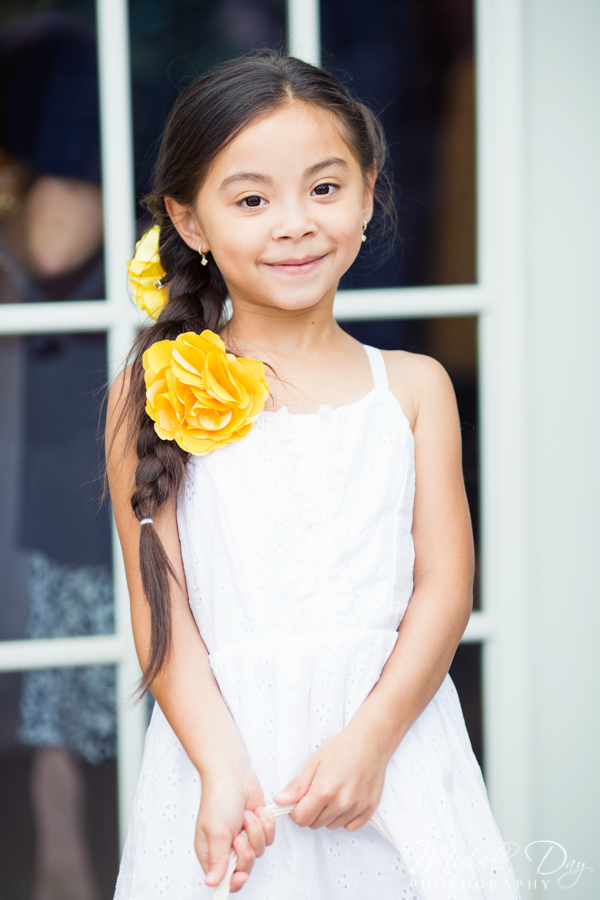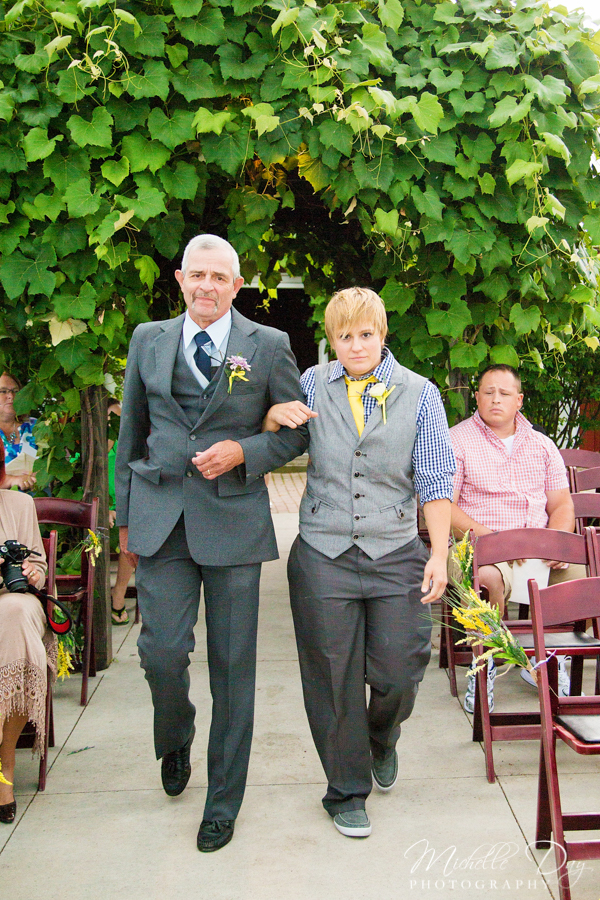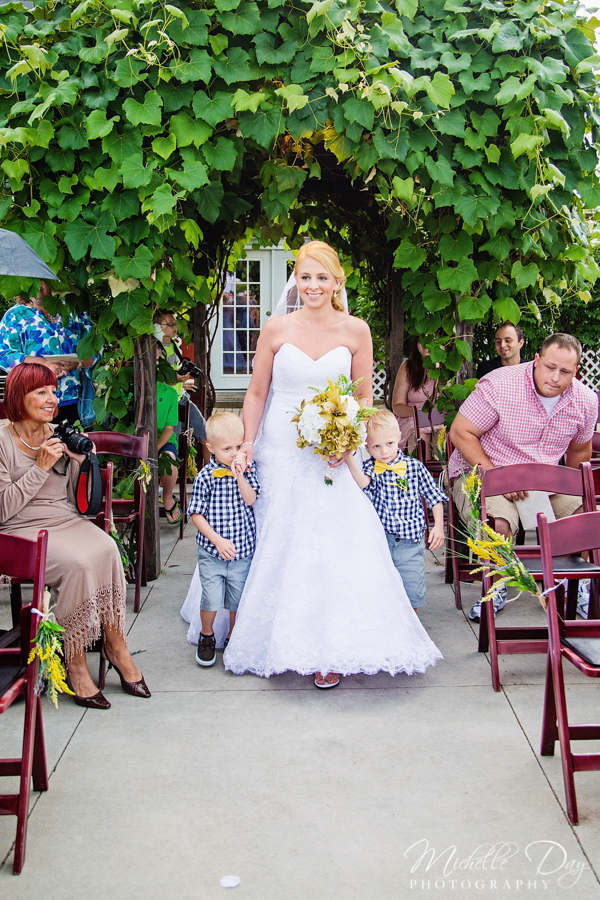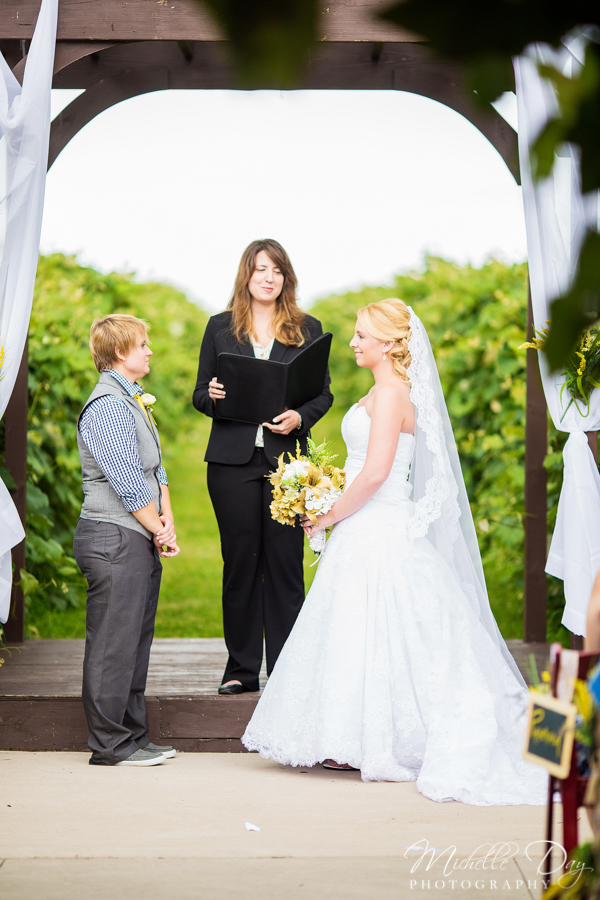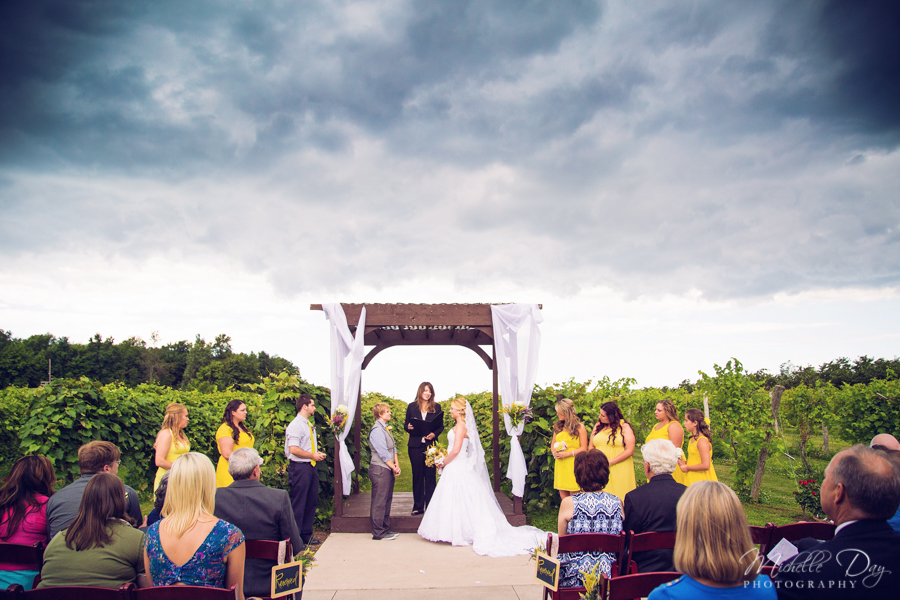 Look at that sky!  We thought it was going to rain so the ceremony was bumped up a bit.  Magically, it held off, with just this dark, massive cloud hanging overhead.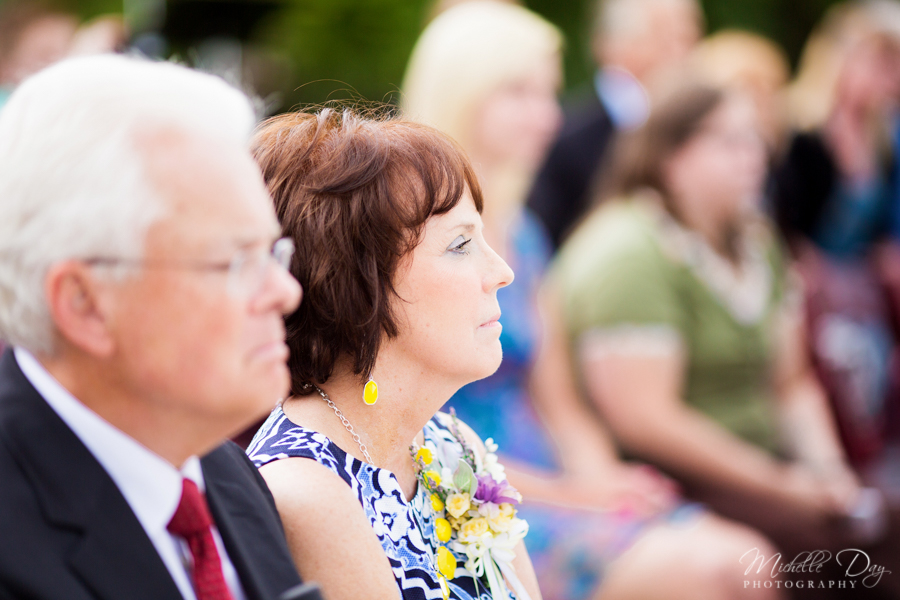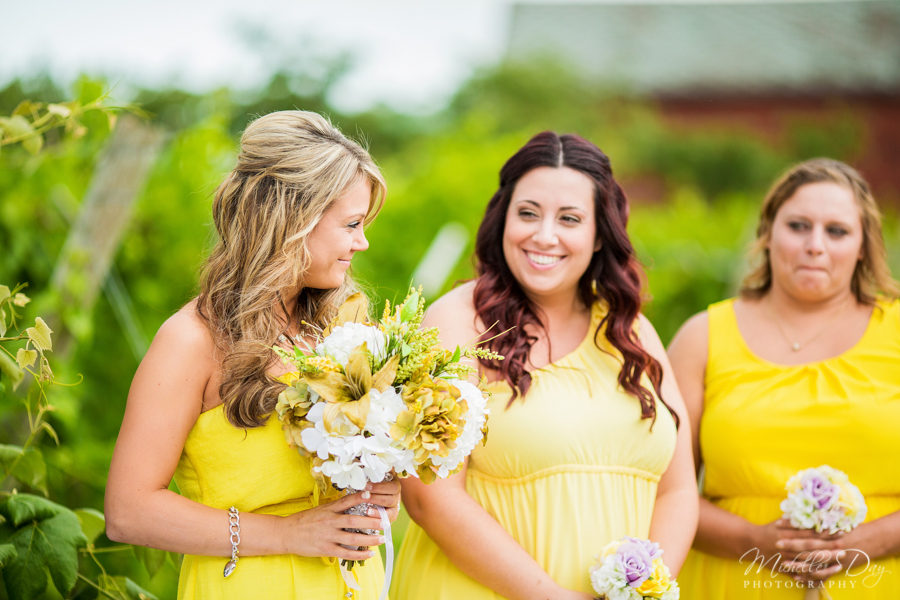 There is a ton of happiness in this photo and as simple as it is, I really like it.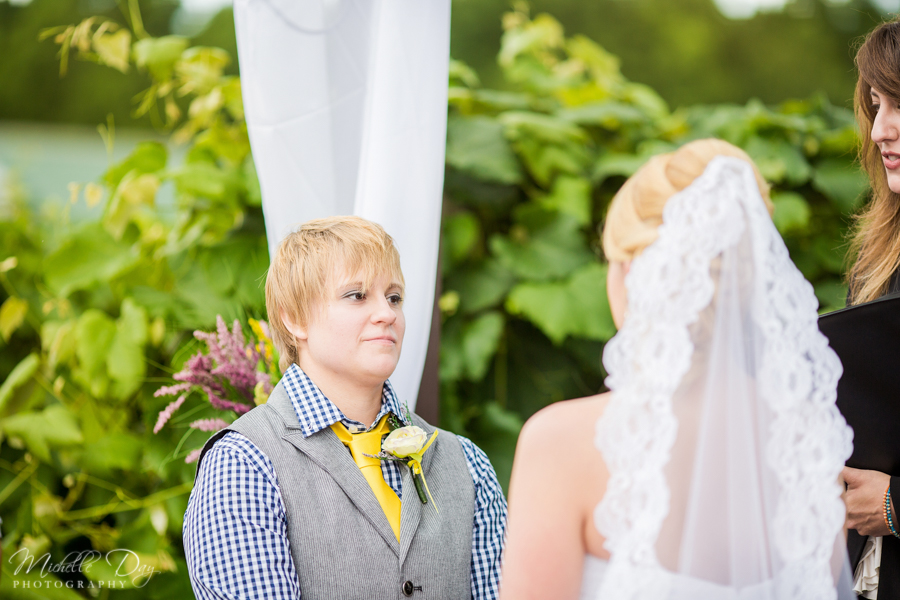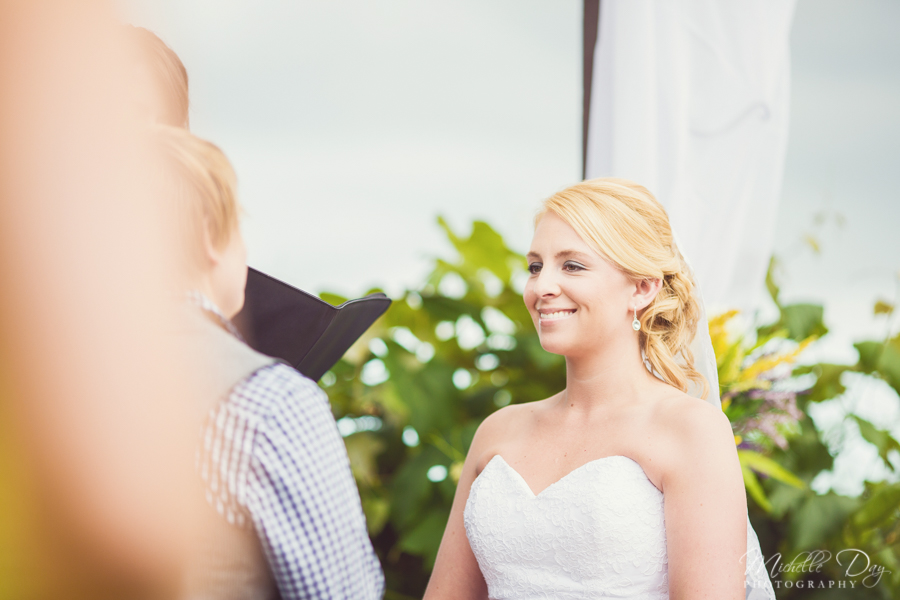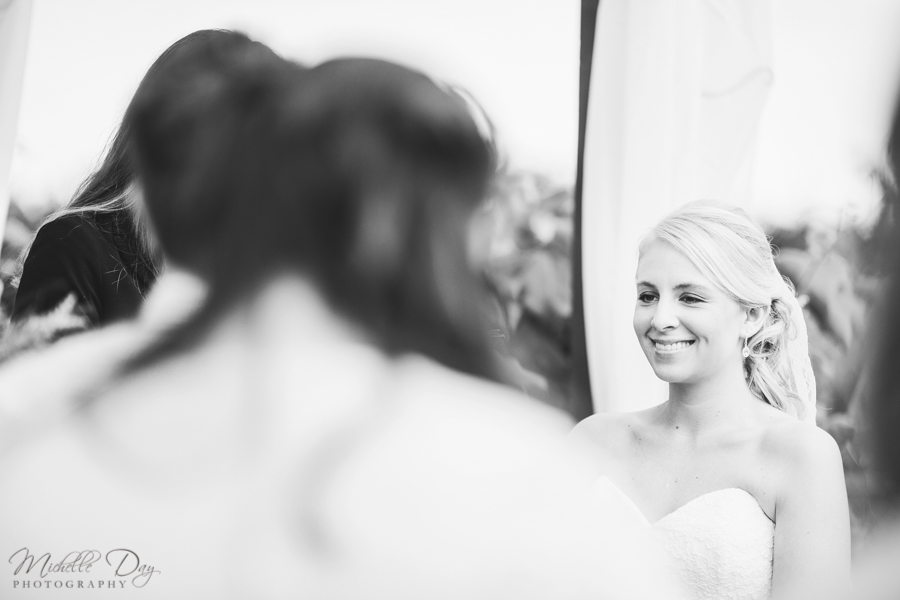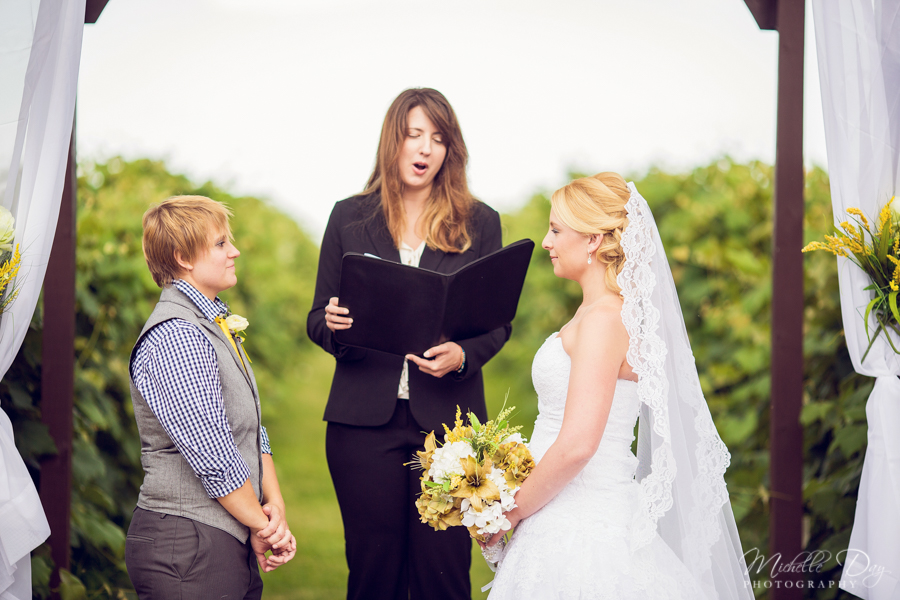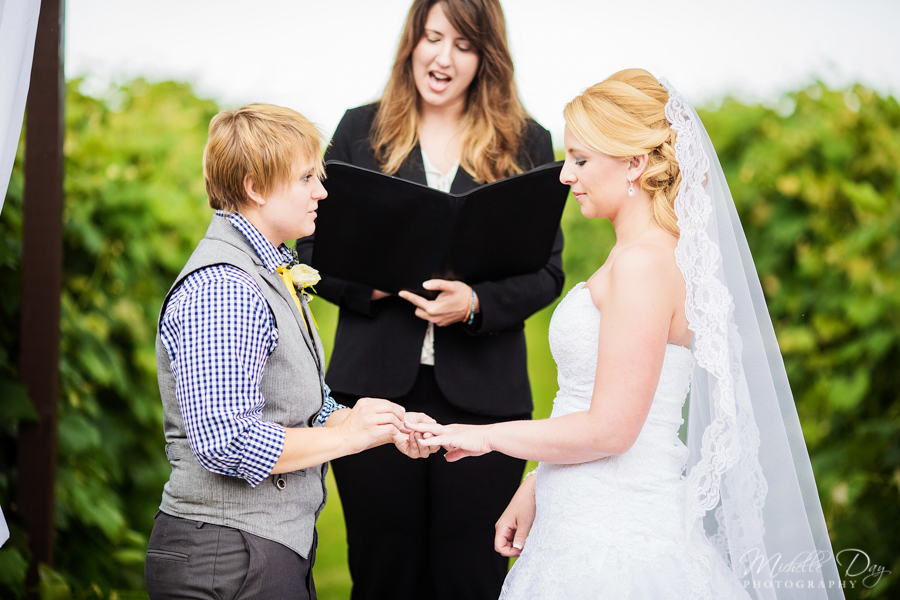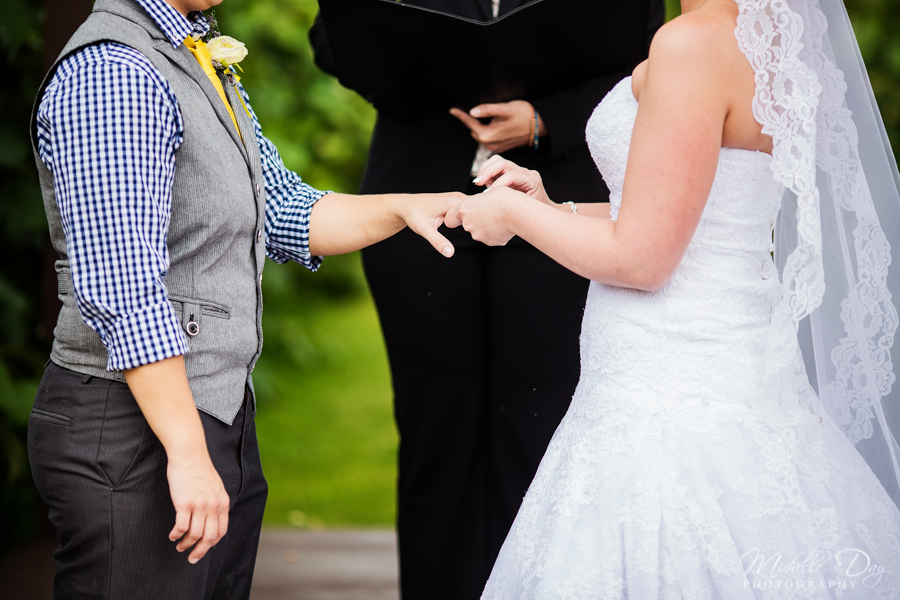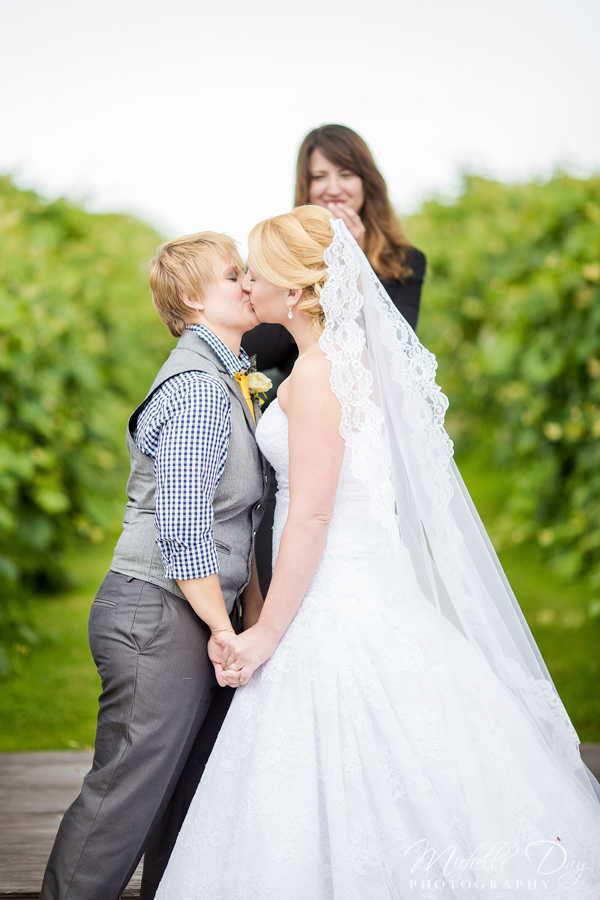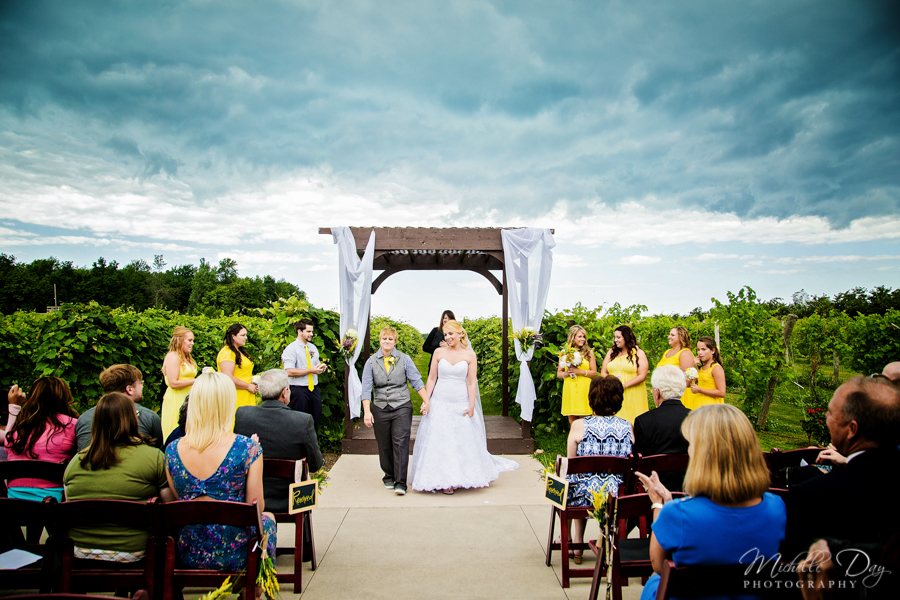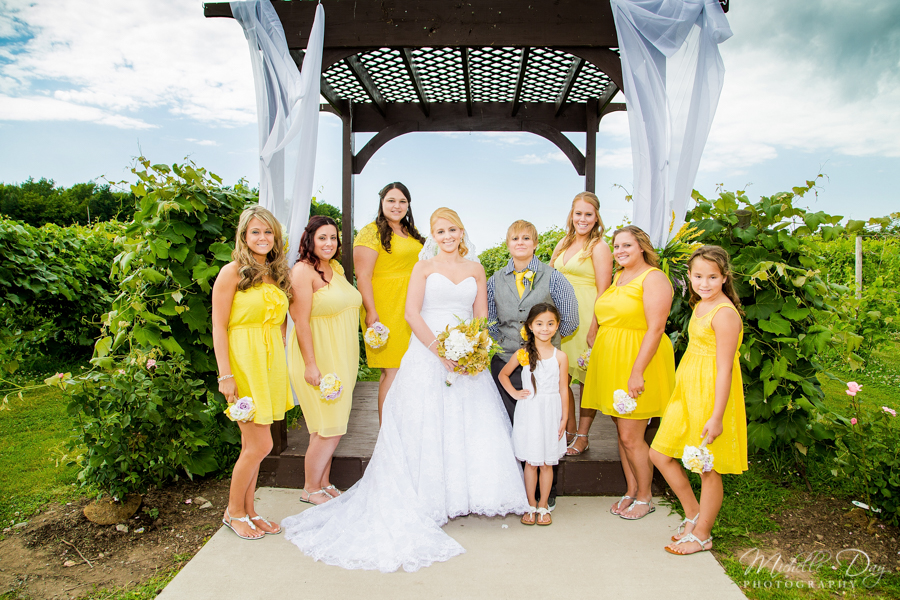 The sun came out post-ceremony, just in time for us to go play in the vineyards and capture some romantic moments.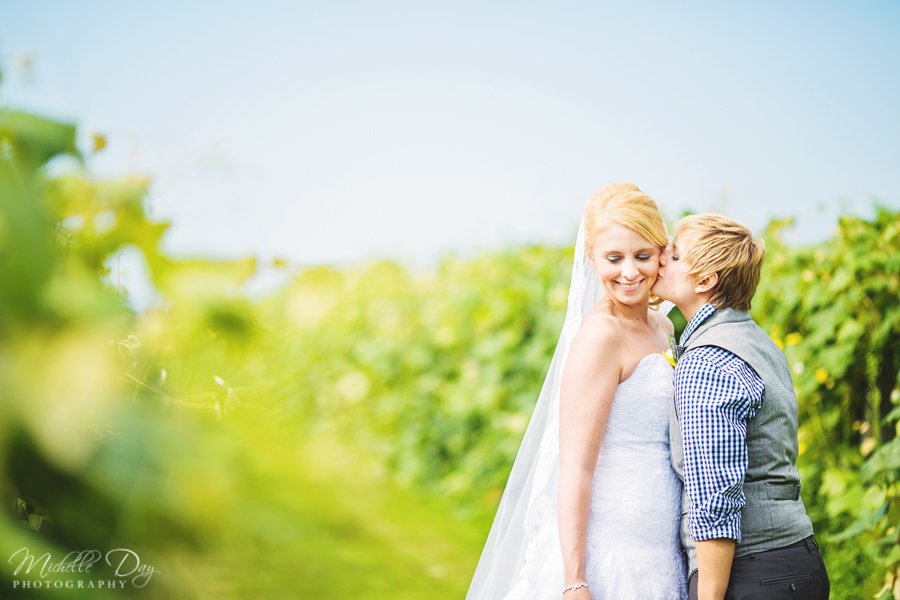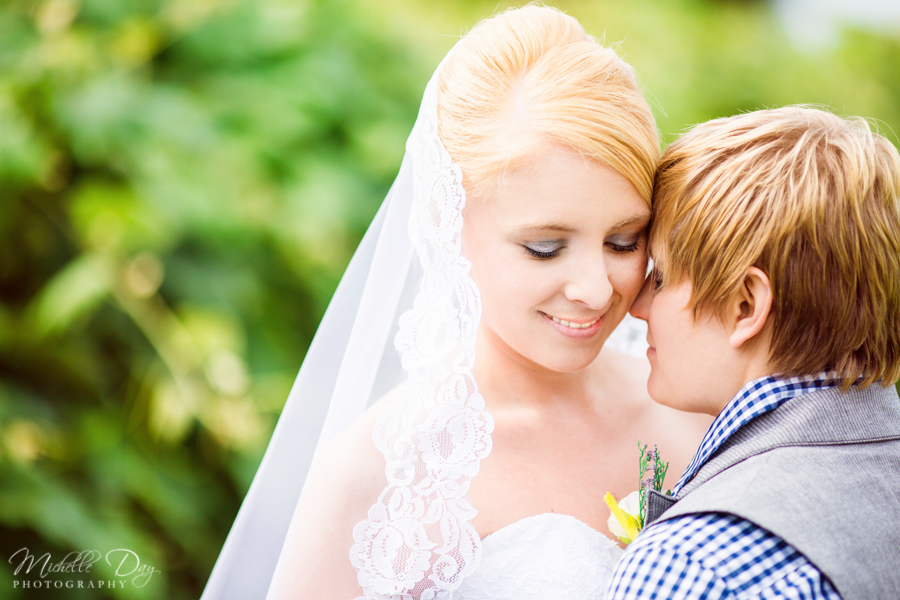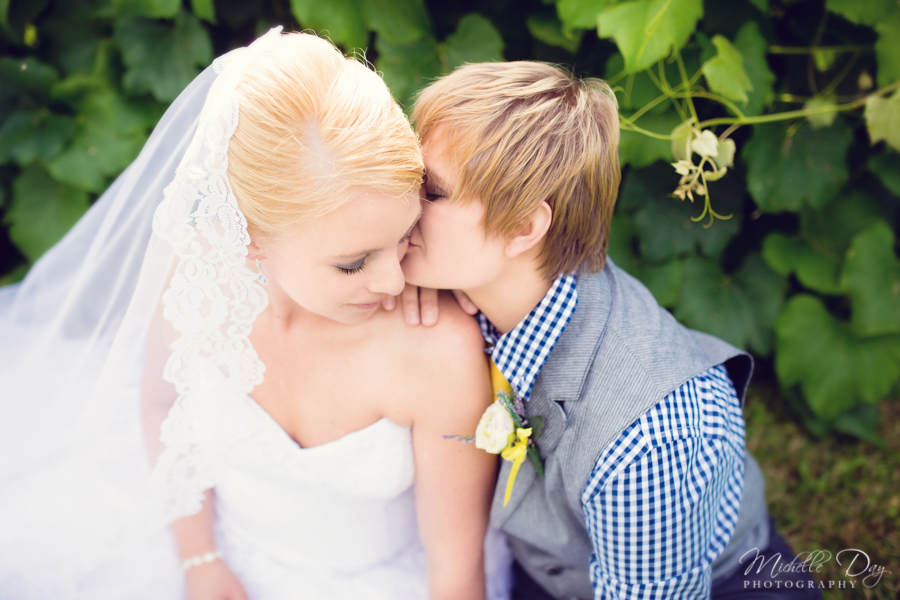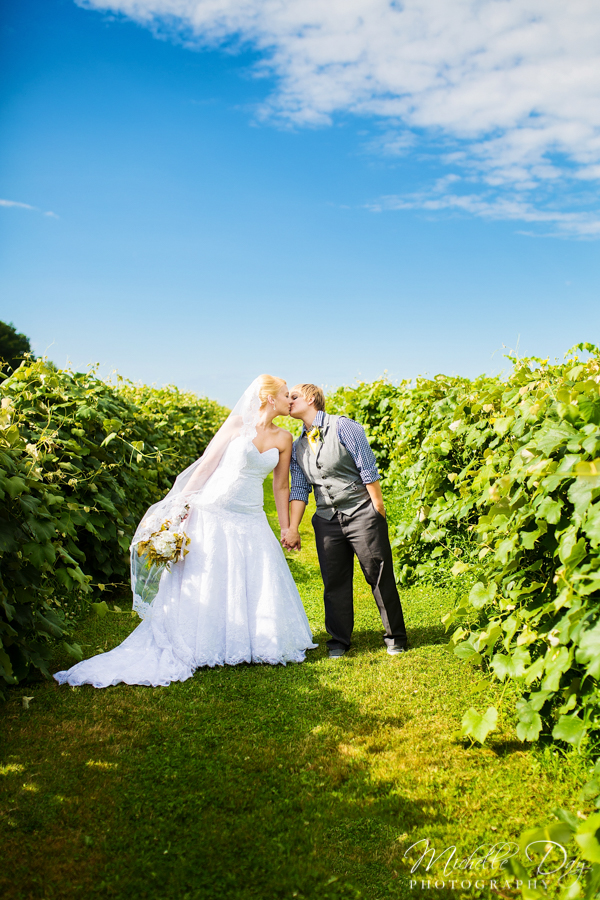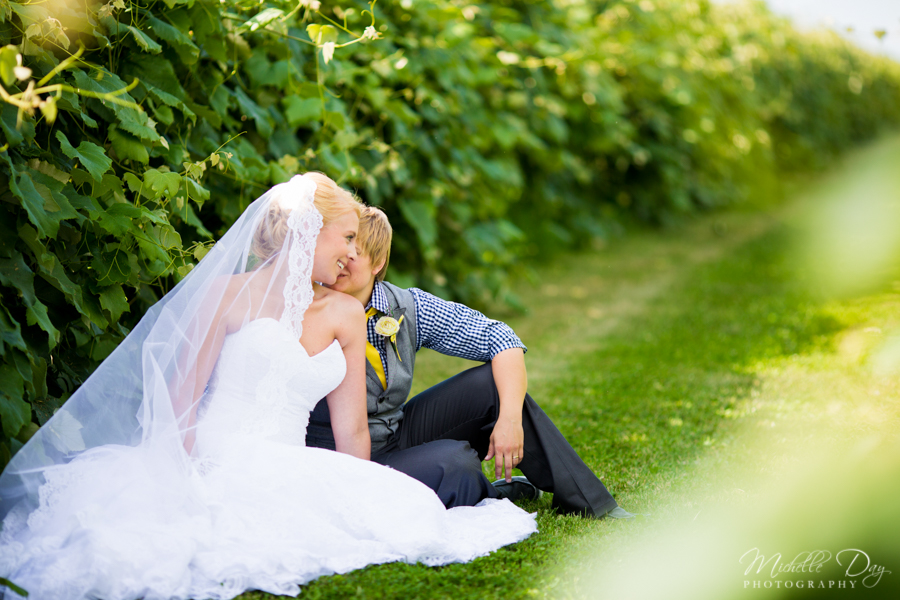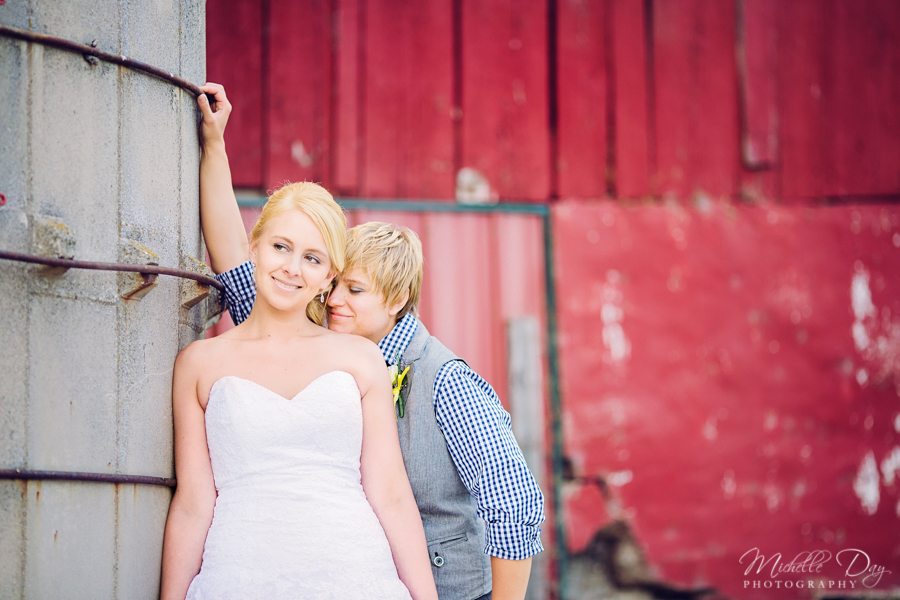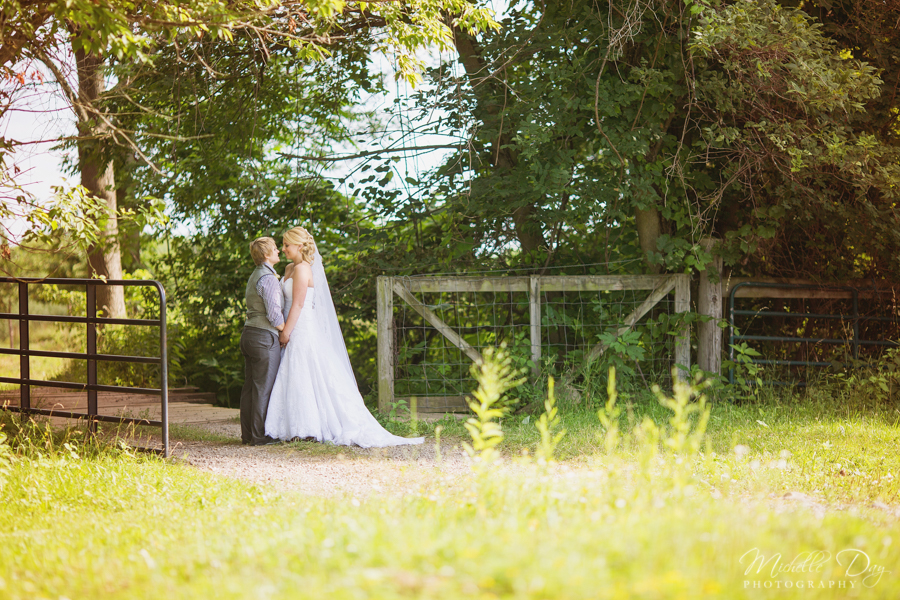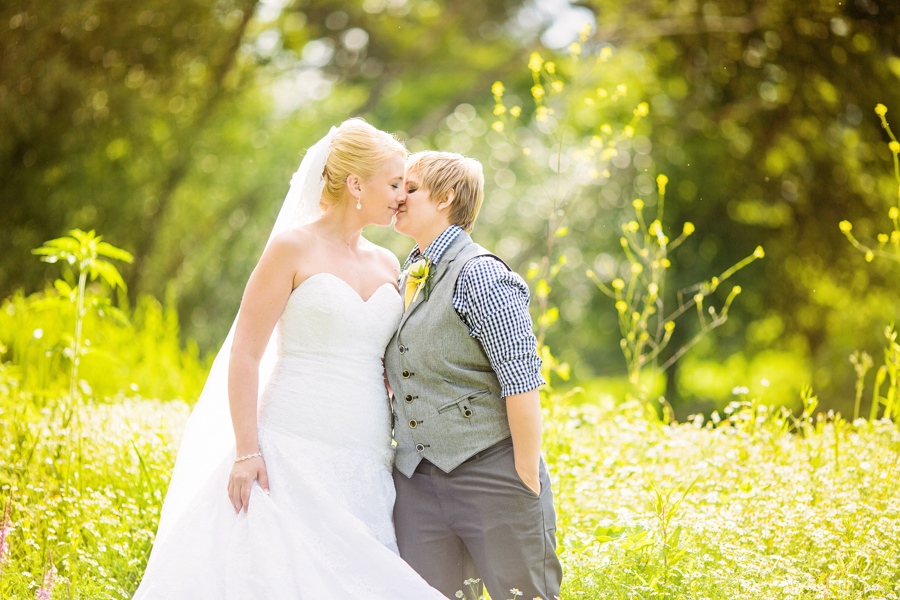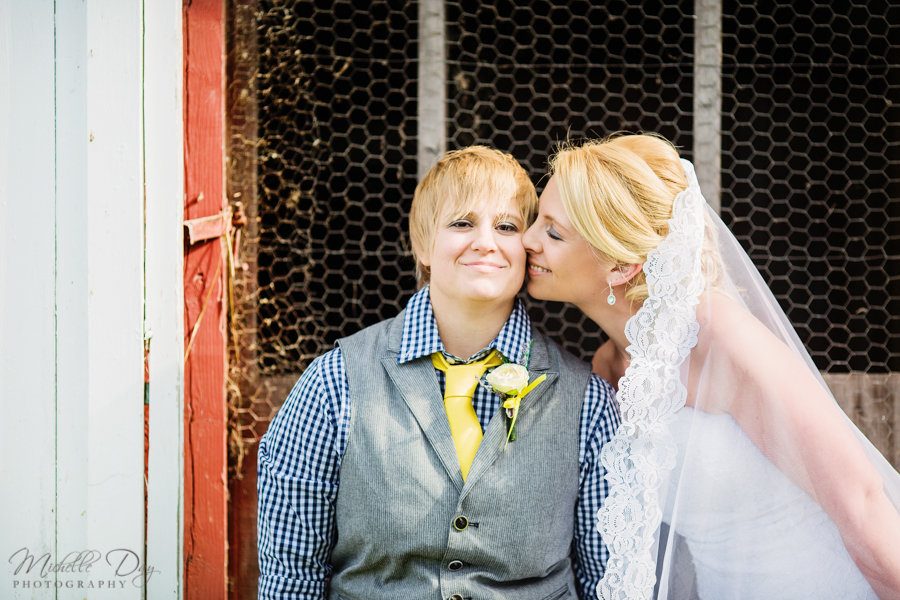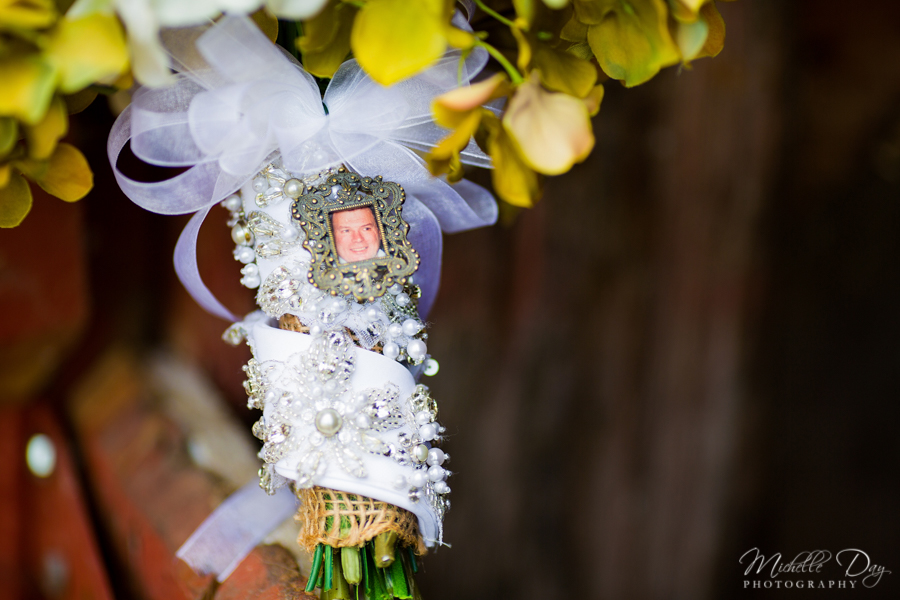 A beautiful and classic way to commemorate a loved one you have lost.  This is a photo of Gill's dad.  She wanted him with her throughout the day and attached this charm to her bouquet to signify that.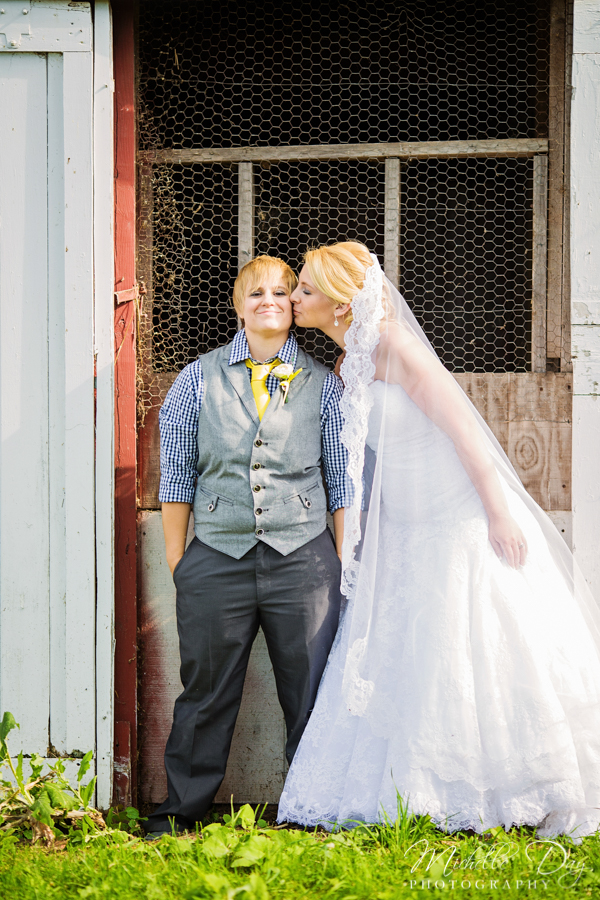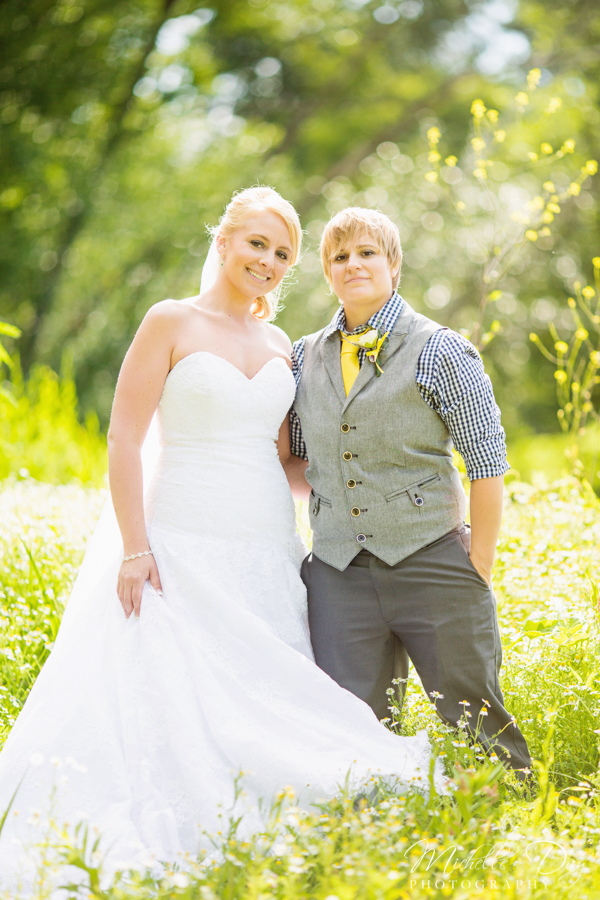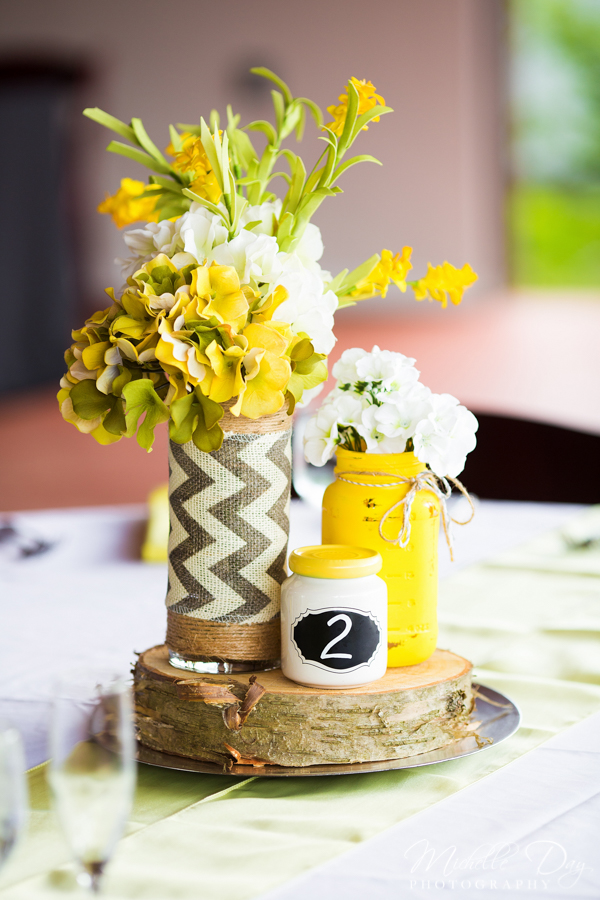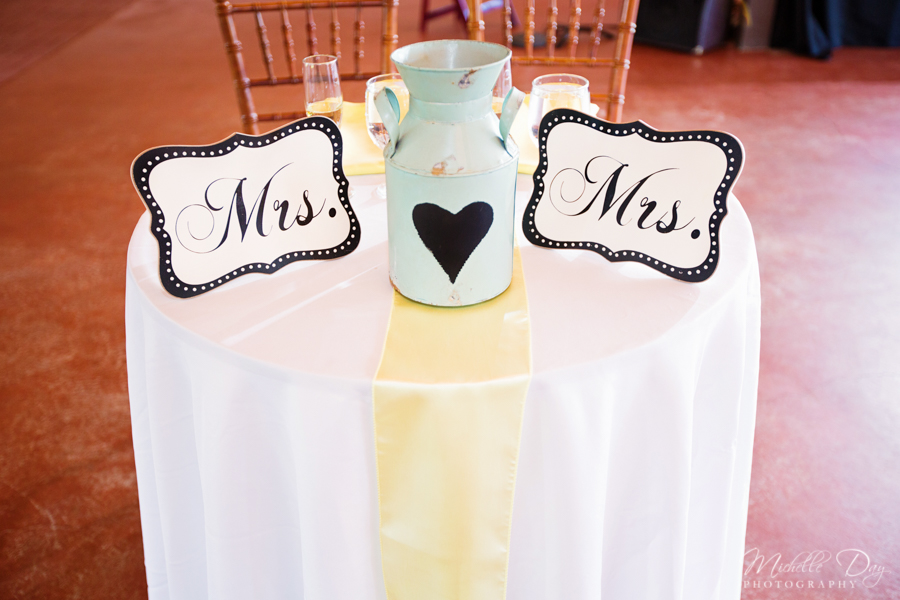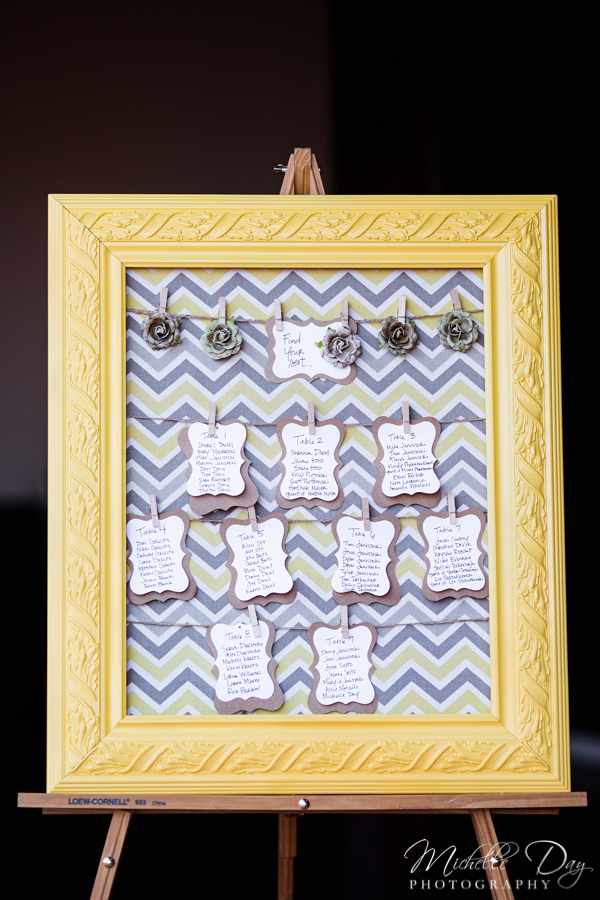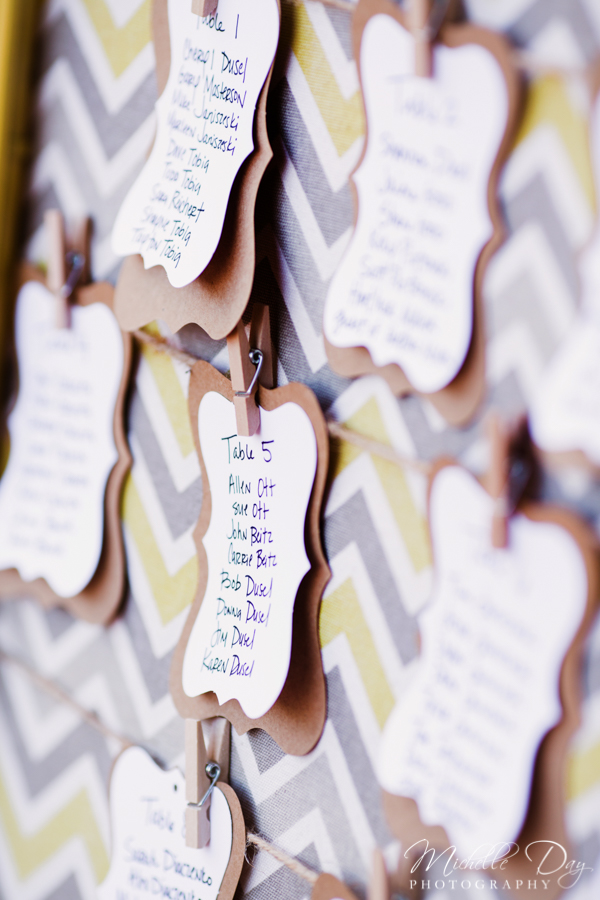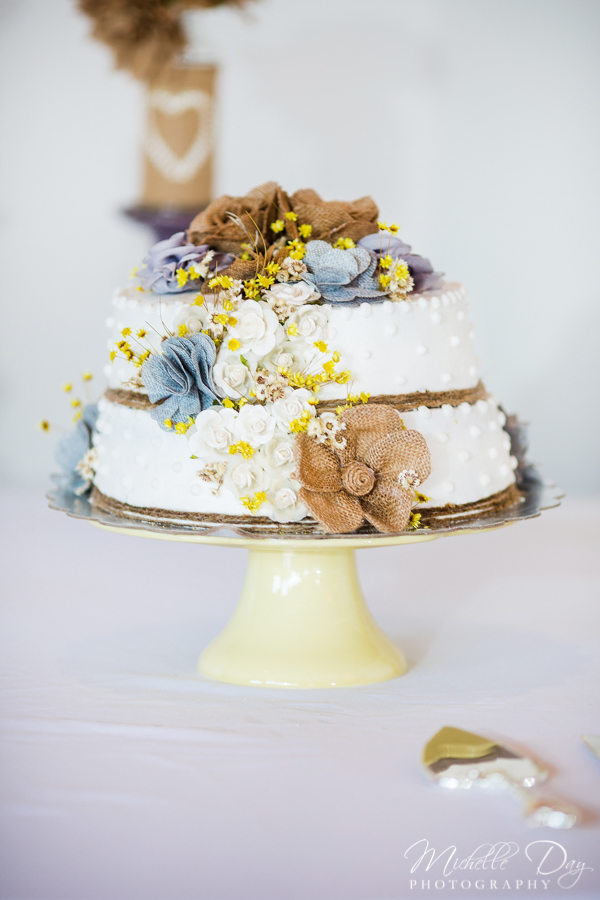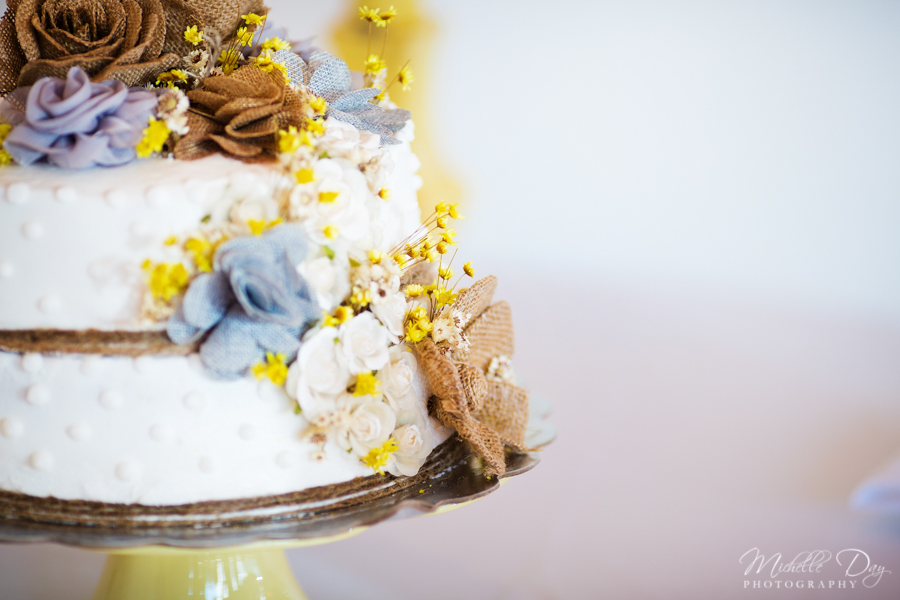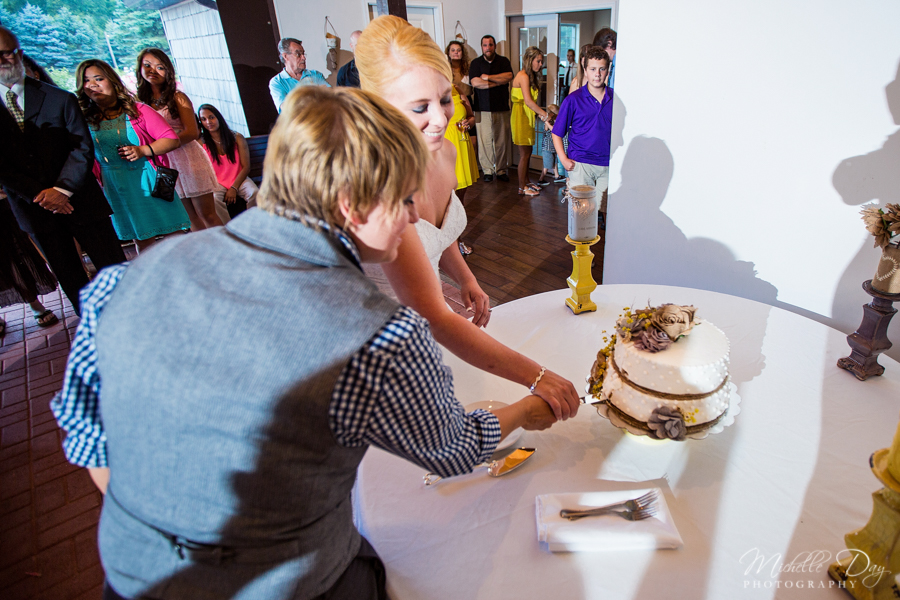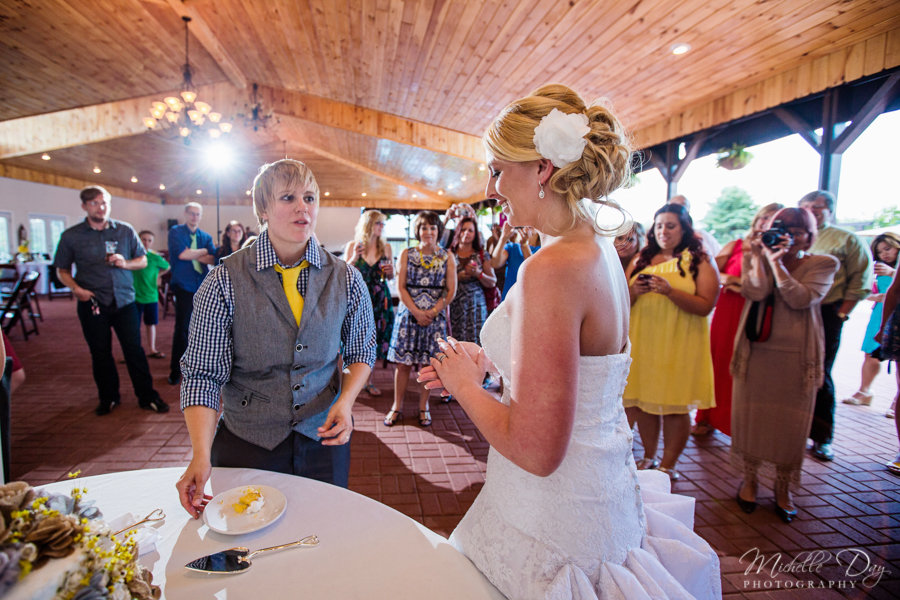 "I don't like cake!  I would rather eat ice cream!" Gill exclaimed to Sara.  Haha I so admired Gill's humorous honesty in this moment.  Coincidentally, she had planned Mason Jar Sundaes for everyone!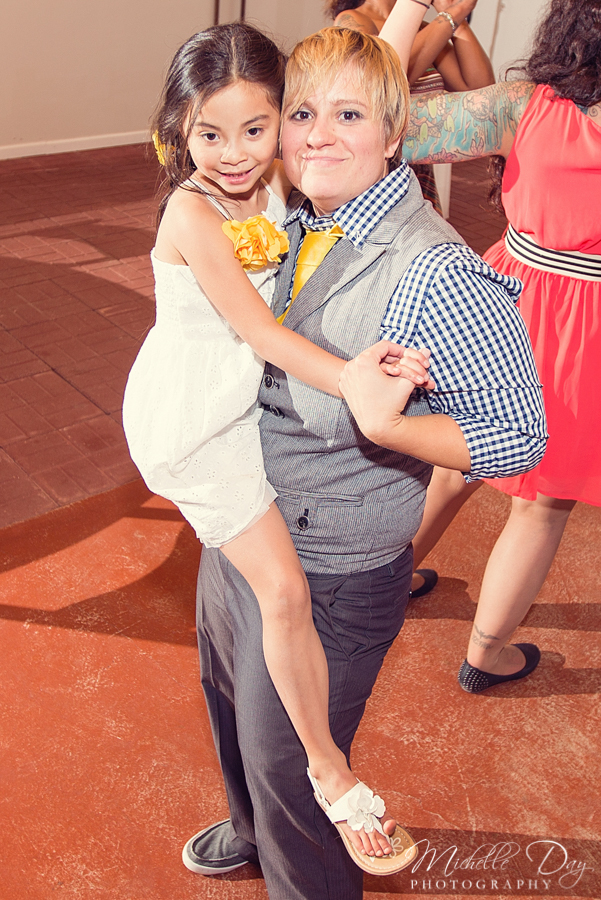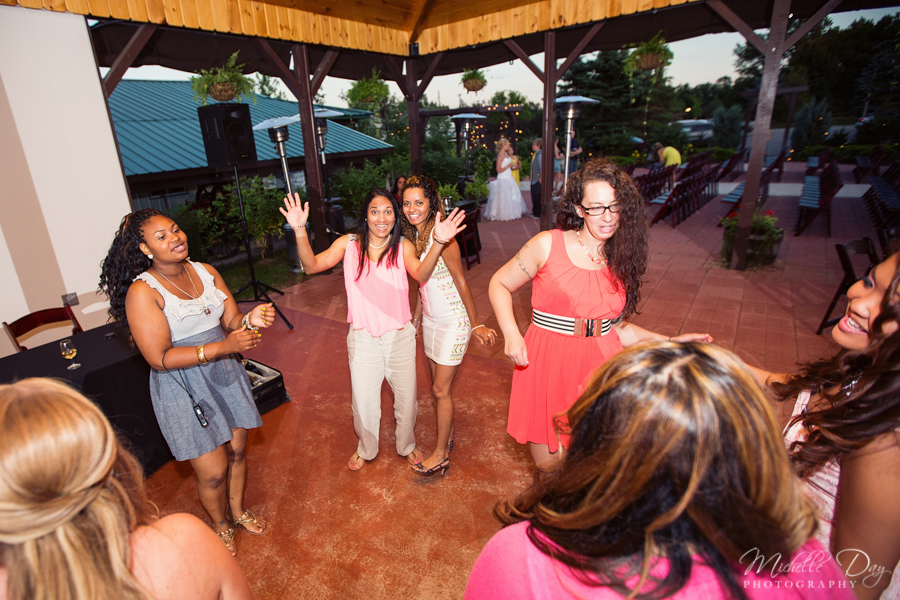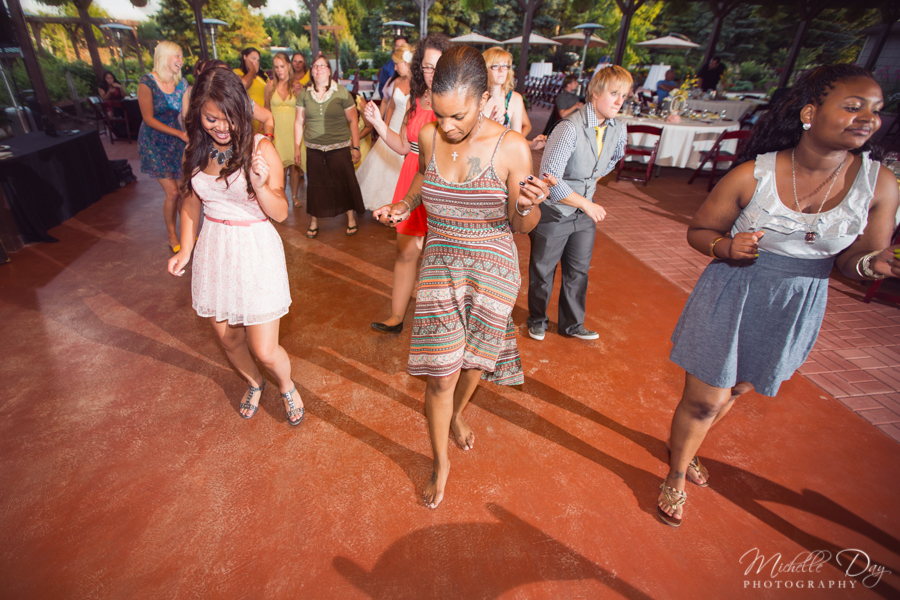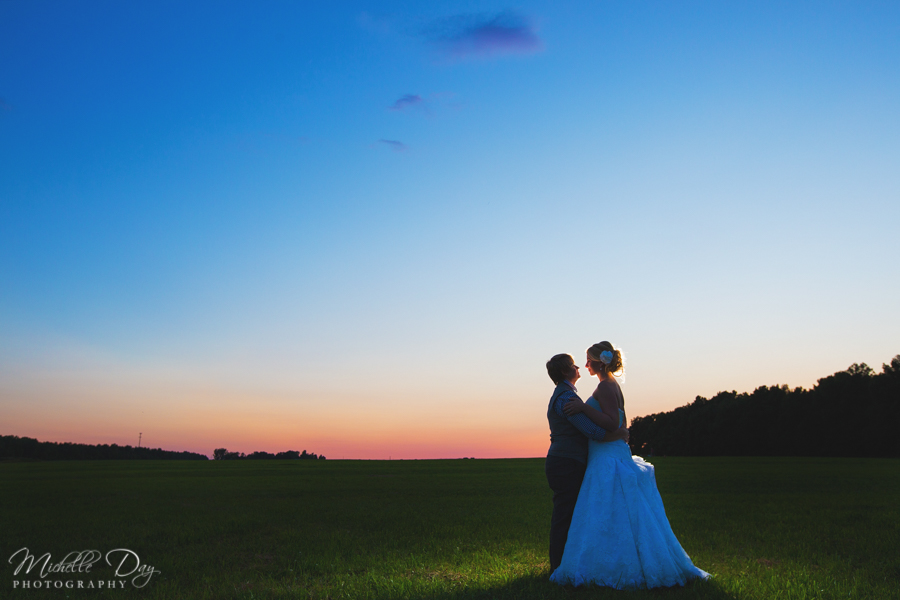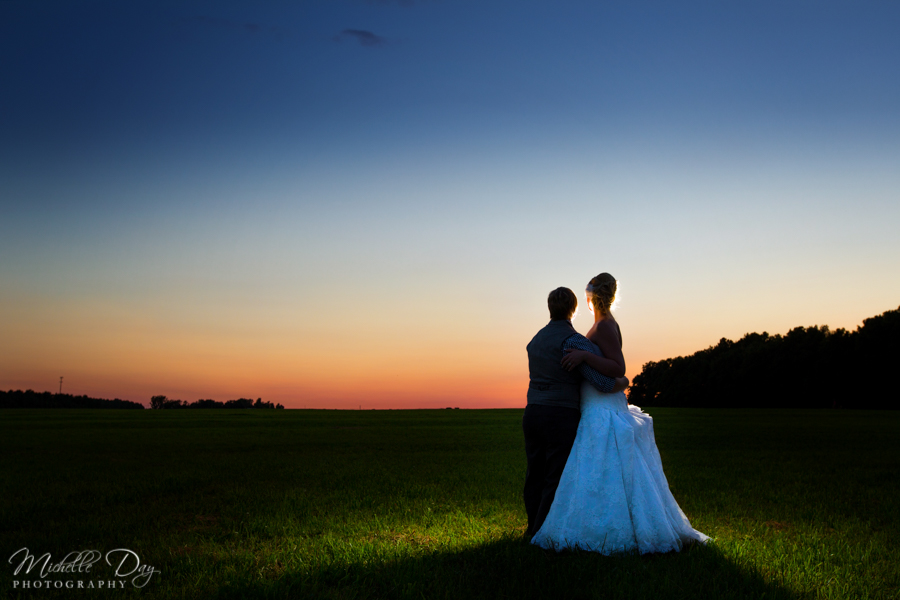 Enjoying the sunset over the hills in Gasport, NY at Becker Farms together.  A perfect ending to a wonderful day.  Thank you again you two!
Rockin' Professionals who made their day possible:
DJ/Entertainment:
Venue: Becker Farms and Vizcarra Vineyards
Flowers:
Cake:
Dress:
Decor:
Michelle Day Photography Buffalo NY.  Michelle Day Photography is your premiere destination for high quality, professional and contemporary wedding photography for your wedding day in buffalo, western new york, rochester, the finger lakes, and anywhere your wedding takes you.  Buffalo wedding photographers.